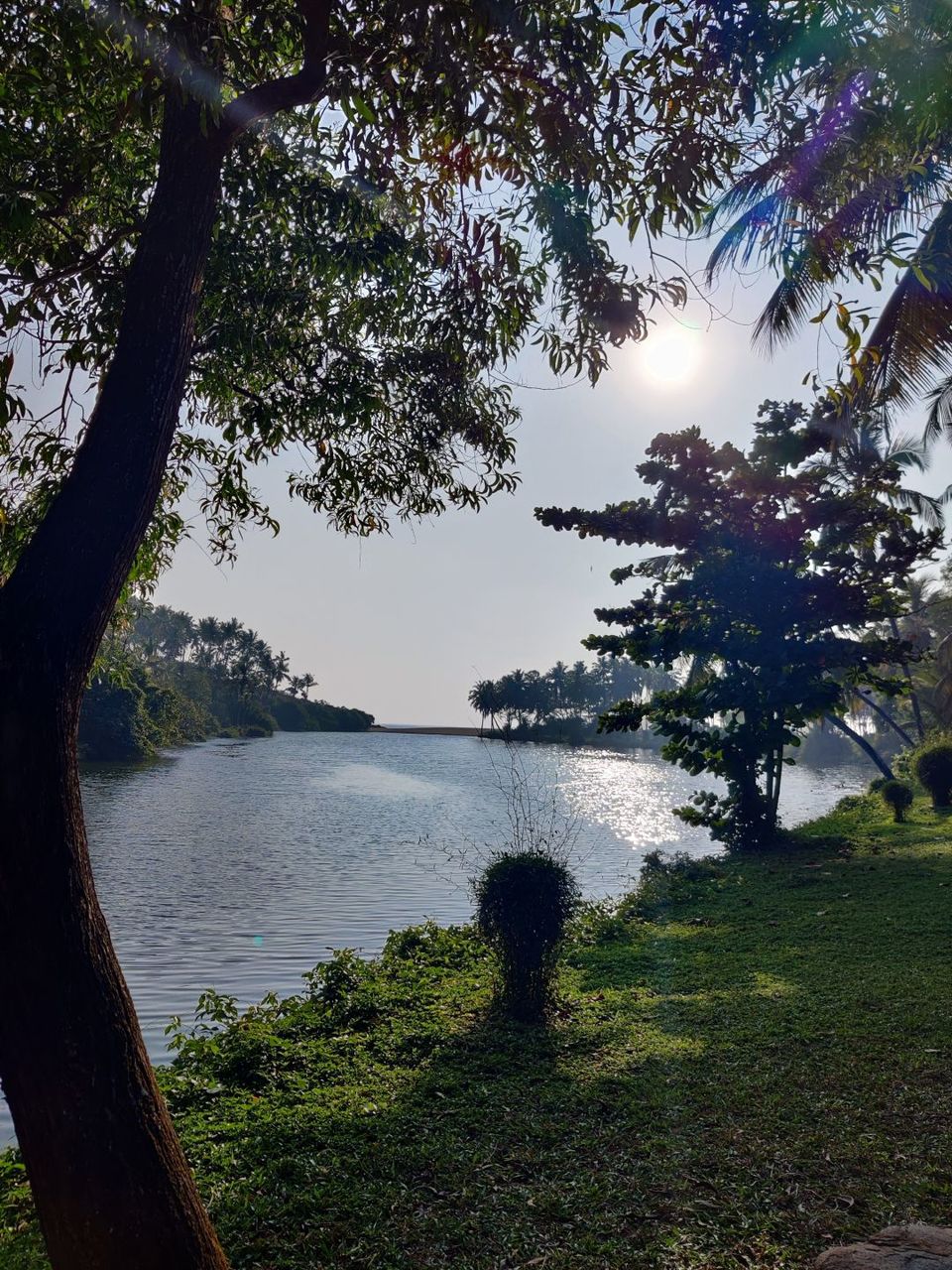 After long lockdowns, we needed a couple of days to relax and chill. We preferred Beaches over Mountains, so decided to explore Bekal, which is around 300 kms from Bengaluru.
This property is like a well-kept secret, it's so far removed from the usual equation of open spaces, green cover and great food. The Taj Bekal Resort & Spa is much more than that. To say that the place oozes and drips luxury, but with a characteristically Taj vibe is an understatement.
The scenic Kappil River flows through Taj Bekal Resort & Spa, Kerala, offering a selection of activities from fishing to boating. Just 500 m from Kappil Beach, the resort features unique rooms with architecture inspired by Kettuvallam house boats. Free WiFi is available throughout the property.
The well-designed rooms are fitted with air conditioning, a flat-screen cable TV and a sofabed. A minibar and personal safe are included. En suite bathrooms are equipped with a bathtub and hairdryer.
Taj Bekal Resort & Spa, Kerala is located next to the meandering Kerala backwaters. It is 7 km from Bekal Fort.
The Kaapil beach is literally a few minutes away from the hotel lobby, within the hotel premises, so its thoughtfully equipped with beach chairs, beach umbrellas, fresh towels, water bottles (a God sent) and the rinse-off showers as well!
Guests can exercise at the fitness centre, or arrange day trips at the tour desk. The hotel also provides free parking and 24-hour room service. Due to Covid, the common swimming pool was closed.
Continental and South Indian cuisines are served at Latitude Restaurant. Drinks can be enjoyed at Ivory Bar
At 4 PM they have a tea stall in the form of Chayakadda, something you can find everywhere in Kerala.
Indulge luxury, with your own private courtyard. Head out for a nap in the glorious sun warmed afternoon on one of our hammocks.
This 5 star resort in Bekal has 66 laterite villas and rooms inspired by the design of Ketuvallam houseboats beckon you in. Relax, catch up on some much needed rest, and unwind as you soak in the relaxed surroundings.
Kerala's famous palm leaf drawings, called Chitra Pothi, are recreated on tussar silk that have mythological and spiritual themesr. Explore our courtyards that are beautiful and airy, using a wanton amount of space. As you look around, you're sure to find some Indonesian influences too. Enjoy some private time or some romantic moments in your private plunge pool. Or put on a pair of walking shoes and view the Kappil beach shoreline that touches our manicured lawns and landscaped gardens.
Be sure to carry your camera. Revitalize with our authentic Ayurveda therapies or opt for some personalised wellness menus at the Jiva Spa at Taj Bekal. This spa is internationally renowned for its treatments by the hands of skilled therapists. This is where you come to naturally align your mind, body and soul.
The sprawling resort offers a host of activities, which you can experience alone or with friends and family. The Taj Bekal resort is set amidst a canopy of abundant greenery which makes for great walks or even sit-outs. Or go birding and you'll come away having spotted sunbirds, magpies, and the more majestic purple heron and white-bellied sea eagle.
Cycles are provided to run amok in the sprawling property, kayaks are offered along with rafts that take you for a cruise on the backwaters, right up till where the backwater meets the ocean. They also offer moonlight cruises on the backwaters. Dreamy, right?
I for one, know where to head to the next time I want to sit back on a double swing with a view and get lost in the tranquility and serenity of nature.
Early birds can rise and shine and venture out for a 4-km walk on the borders of the resort. The sight of fishermen in their coloured boats is worth it.
Hotel Highlights:
Backwaters Flowing Through the Property
Rooms Inspired by Kettuvalam Houseboats
Pet-Friendly Hotel
Easy Access to the Beach