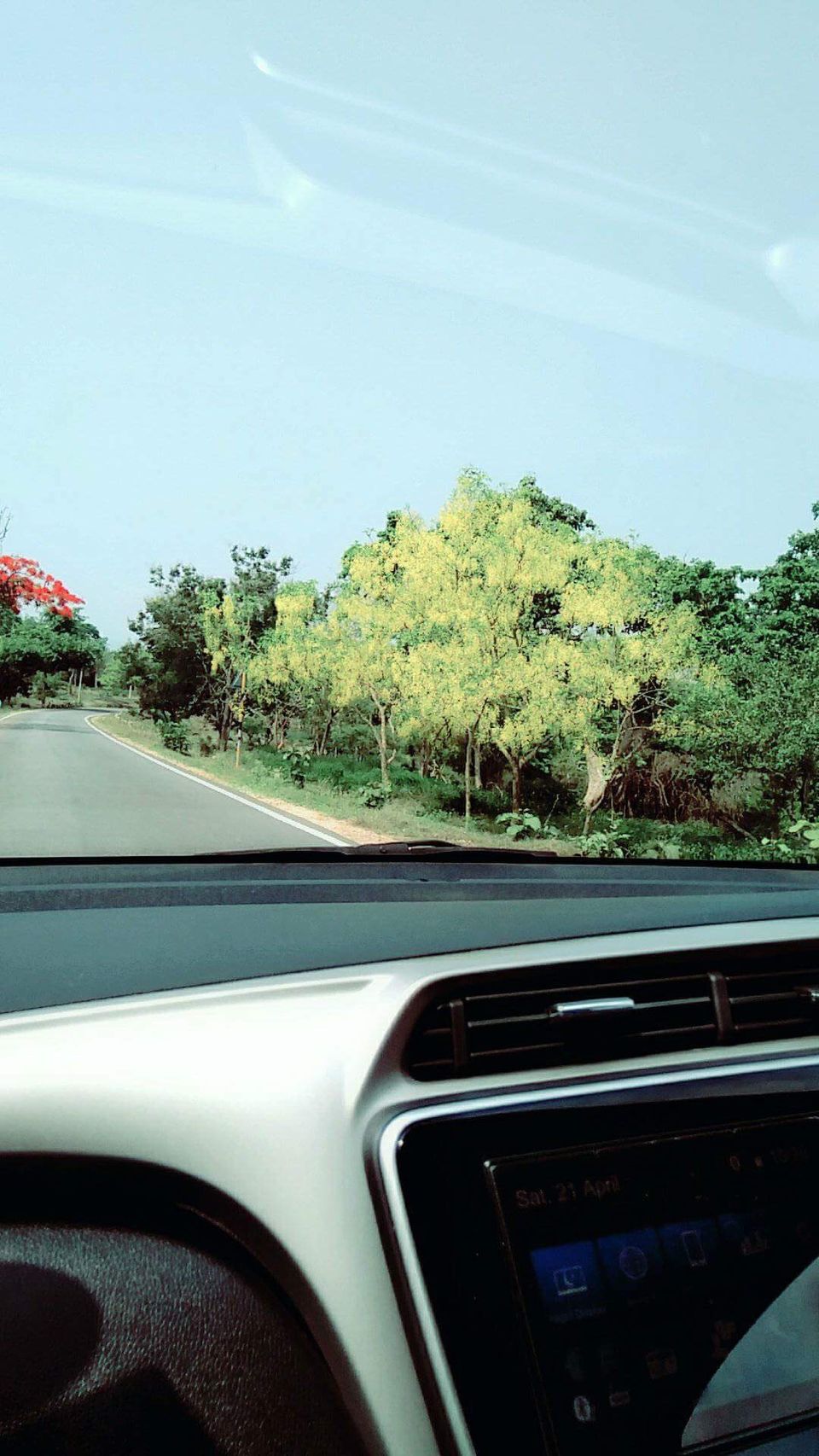 Travel is one time, we relax a lot. A mind that relaxes, gives us thoughts, about things we would love to do, we wish to do. Every journey has a Travelling time. This time, can be used to do, what we like, what we miss doing in our daily life, Travelling time comes handy. I would define Travelling time, as a precious, gifted time.
Let's see the ways, to while time during travel.
-WATCHING MOVIES-Many of us actually don't find time to watch a full movie, on a normal day. A movie runs for more than 2 hours. Movies gives us unknown relaxation, that is something, we realise only, when the movie ends. So during travel, downloading movies we like, can be done and watched.
-LISTENING TO MUSIC-Every music soothens our whole system and gives an overall relaxation. There are offline music option in all Apps. Creating a playlist, and listening on the earphones, as you travel with one song after another playing, believe me at the end of travel, you would wait to do another travel. My playlist has different songs, in different languages, that during travel, I am at peace.
-READING BOOKS- Everybody,loves to carry paper books in hand, and read then, while many opt for Kindle, where you just have to download and read. Books give lot of information, the more we read the more that goes in our mind. In our daily life, we can hardly find time to read a book, but during travel, there is lot of time to read a book without disturbances. 
CATCHING BEAUTY SLEEP- A time to sleep to the fullest. Especially when you are Travelling by car, train, bus or flight, just plugging the earphones, with your favourite songs playing, with no thoughts in your mind, sleep will elude you automatically. During our normal course of life, many of us lose sleep,there is a feeling that we sleep less, but travel always gives us an opportunity to catch enough sleep. 
BROWSING- A time to feed our knowledge. Topping our data with enough GB, we could go to sites, which give enough info. There are, so many things, we would like to read, but somehow time slips out of our hands, Travel is one such time that can used to browse. 
WATCHING YOUTUBE VIDEOS- There are so many videos, we store offline but don't have much time to watch them. Travel videos, music videos, talk shows, there are many, just clicking the download option, storming them, gives us an access to watching during travel. 
MOBILE GAMES-Hidden objects have always been my favourite game, during travel. Besides, candy crush, angry birds, word search(The games I know), there are many more such games. The apps are installed, registered and we can play them, at any time. When we travel, we have enough time to play, in our mobiles or iPads, that give us enough relaxation. 
WRITING- When we pack for travel, we always carry a small note book and pen, where we find enough time to jot or write, what we like the most. In a moving car or bus, your handwriting might slip, but in air or train travel, we could write as much as we can. Even during our waiting hours, transition hours, we could write. 
SURVEYING-Many of us have likes within. Reading magazine, books, eating food, doing window shopping, doing shopping-In our daily regular life, finding time to do what we like, that too slowly and calmly is difficult. Travel time is one such time, especially during your waiting hours, you could stroll all over the place, survey and buy what you like the most.
TALKING-When we travel our minds are so light, that we would love to speak a lot. Many of us love to talk, share and listen. Talking removes lot of misunderstandings with our loved one, a time we understand our own family and loved ones. 
PLAYING GAMES-Besides mobile games, there are card games, word building, scrabble, board games, memory games, antakshari, which make your travel time very lively. This can be done when you travel with your family or with your friends. 
CREATIVITY-Travel time can be used to become creative. Stitching, embroidery, sketch pen painting, drawing, shading, practising your handwriting, reading dictionary,can be done. You not only equip yourself, but the feeling that you have done something useful, would linger in your mind. 
ENJOYING NATURE- Just outside the window God has provided us with lot of beautiful nature to see. Travel time is one such time to enjoy nature. The beautiful Colors, the wonderful waterfalls, the small village towns, the paddy fields, the lush greenery amidst the clear blue sky above us. In our daily life, we don't  absorb beautiful nature, travel is the only time to you travel along with nature. 
THINKING-Flow of uninterrupted thoughts happen in travel. There are many issues to be solved within us, there are many things for us to understand, there are many things to plan, there are moments we want to be with our own selves, travel time is the precious time to do the above. 
In most of my travels, I would plan on how to while, the precious gifted travel time. Many a times, in the airports, waiting time had been too long that, I started alloting each activity accordingly. In train travel, the best books where once you start reading you won't stop, I have read. I would sleep enough during my car travel and would listed to full music playlist when travel is by Bus. Time is precious, once you lose it, they don't come back, so are Travel time. It is given to us, for it is the only time we find our mind light and heart very positive.