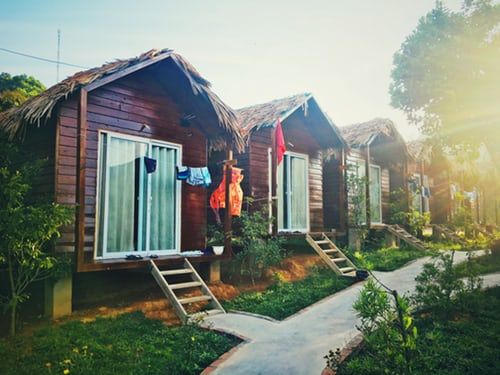 Travel is all about experiences that directly connects with the destination's culture.
What are Homestays?
Homestay is the part of someone house converted into an accommodation facility for their guests. Homestays provide their guests with much comport & relaxing environment.
As per my experience also, I can say homestay hospitality is much better than any hotel.
Explore More :- If you will stay in homestay you will have more access to know the best information on the place because no one can know a place better than the local people.
Local Foods:– This is one of the important need for me because you get to eat what the local peoples eats.The best part about staying in homestay is the delicious home cooked food & it allows you to understand the local cuisine. Even if you want to learn the recipe from them, they will definitely ready to help you. If you have any special food request you can easily tell them to cook.
Economic:- As a comparison to any hotels, homestay is generally very cheap. There are no any hidden charge&taxes. Spending lot of money to stay in the luxurious hotel is not a good option if your budget is limited, it's better you can stay in a homestay in less price & utilize the money for trekking, sightseeing & manage other costly adventures.
Safety & Privacy
In terms of safety & privacy, I believe homestay is on the top.
More peace & quiet
If you are travelling to get some peace then this is a good choice. A fewer number of peoples around you. This means quiet & more quality time spent with yourself or your family & friends.
Stay Limit
You can stay one night to over a year in a homestay.
Know the place better:- If you are visiting any place especially to learn about the cultures, languages, customs then is the best option to connect the local people to get the proper idea & relevant information.
Generates Income for locals
Homestays are run by local peoples, to earn money by giving 100% hospitality.
If you want to book homestay thousand of websites are available you can check the ratings&book a homestay for your upcoming trip.
I'm ending my blog here, let me know your choice Homestay or Hotel for your upcoming trip.
Stay connect with 'My Travel Box'
Written by