Remember those glow-in-the-dark stars you taped to your ceiling as a child?
Well! You can now trade your childhood fantasy of sleeping under the bare sky for the real thing at the Null Stern Hotel in Switzerland.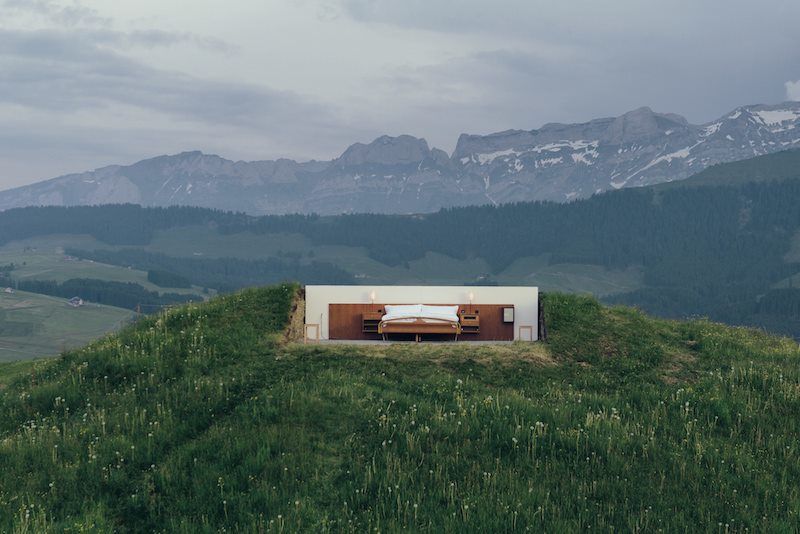 At the Null Stern Hotel (which translates to Zero Star Hotel in English) you'll find nothing but a bed nestled into a crevice on a Swiss mountain.
Conceptualised by twin brothers Frank and Patrik Riklin and partner Daniel Charbonnier, the Null Stern Hotel aims to break the age old approach to hospitality in a country known for its luxurious top-star mountain and lakeside resorts.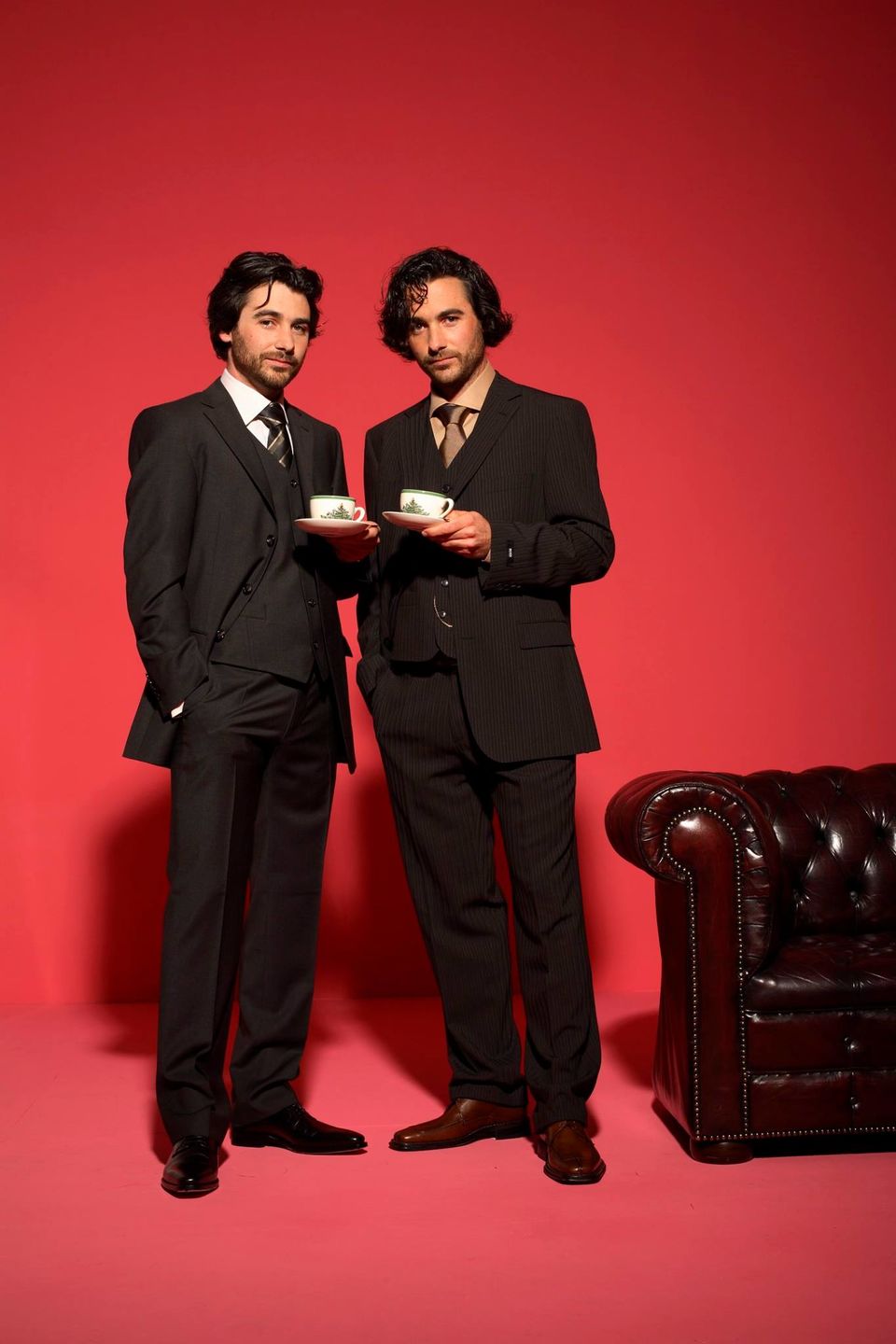 With no walls, ceiling and doors, when you check into this hotel at an altitude of 3,937 feet in the eastern Swiss Alps, all you get is a double bed, a couple of bedside tables with bed lamps and an unobstructed view of the Swiss Alps!
At the Null Stern Hotel, room service comes in the form of local farmers dressed in bow ties, with white gloves and work boots.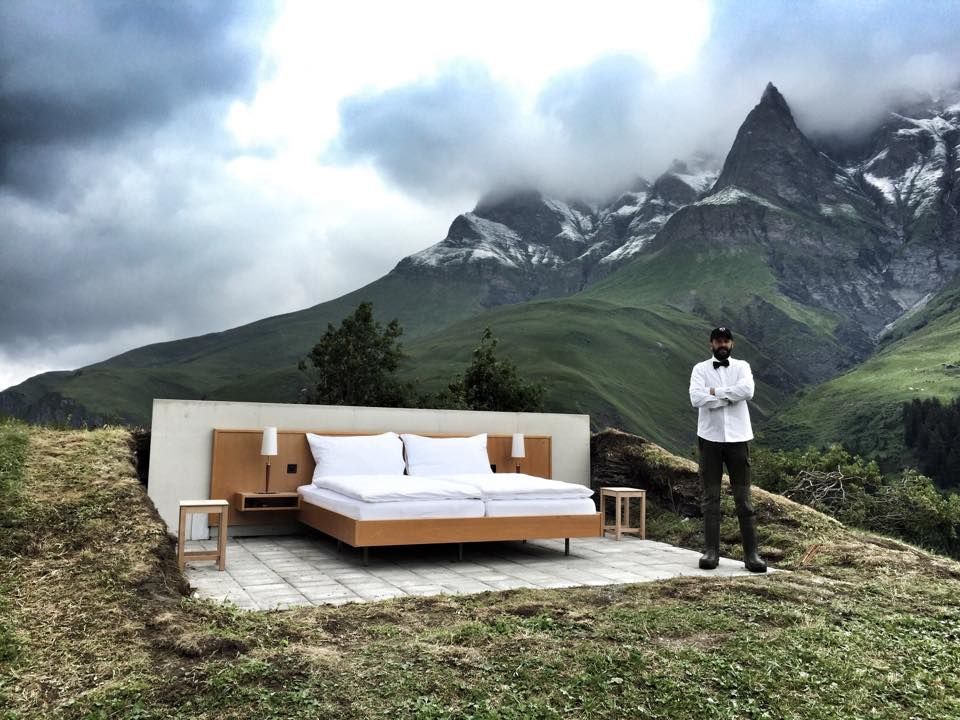 The closest toilet is a 10-minute walk away at a restaurant. And if you're looking for some entertainment, you may find it the form of a Swiss cow.
An overnight stay at this double bed "suite" costs 250 Swiss francs (₹16,000 approx) and remember, reservations can be cancelled on short notice because of poor weather. But don't worry! An Alpine hut serves as a backup in case of bad weather.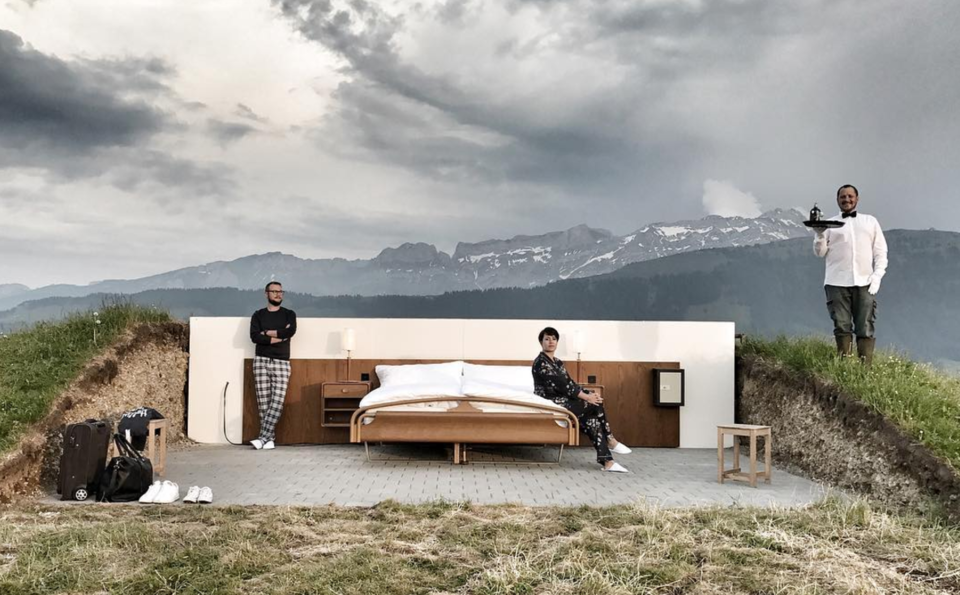 While luxury hotels strive for five or seven stars, the Null Stern Hotel prides itself on having none. The only star here, is you.
For more information, contact:
Null Stern
+41 71 898 33 00
info@nullsternhotel.ch
Can't get to Switzerland? We've got you covered. Top three contributors for the month of June will win three all-expenses-paid treks to Kedarkantha, Kuari Pass, and Valley of Flowers.
Find out more about the contest here.