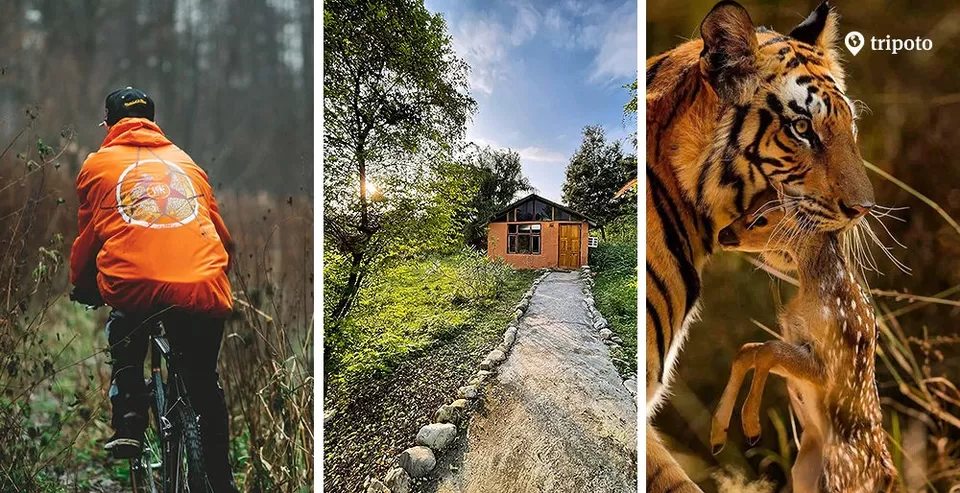 "I recently went to Corbett with my lovely wife for vacations. I chose the Mandaal mindful retreat offered by Tripoto because it looked different from other touristy Corbett safaris. Honestly, I didn't have specific expectations when I booked it but it turned out to be an exceptional experience. We went for a night safari in the jungle with our guide and I couldn't believe my eyes when I spotted a tiger as well as two leopards in the wild! Out of all the activities we did during the retreat, this was definitely the highlight," says Shubham.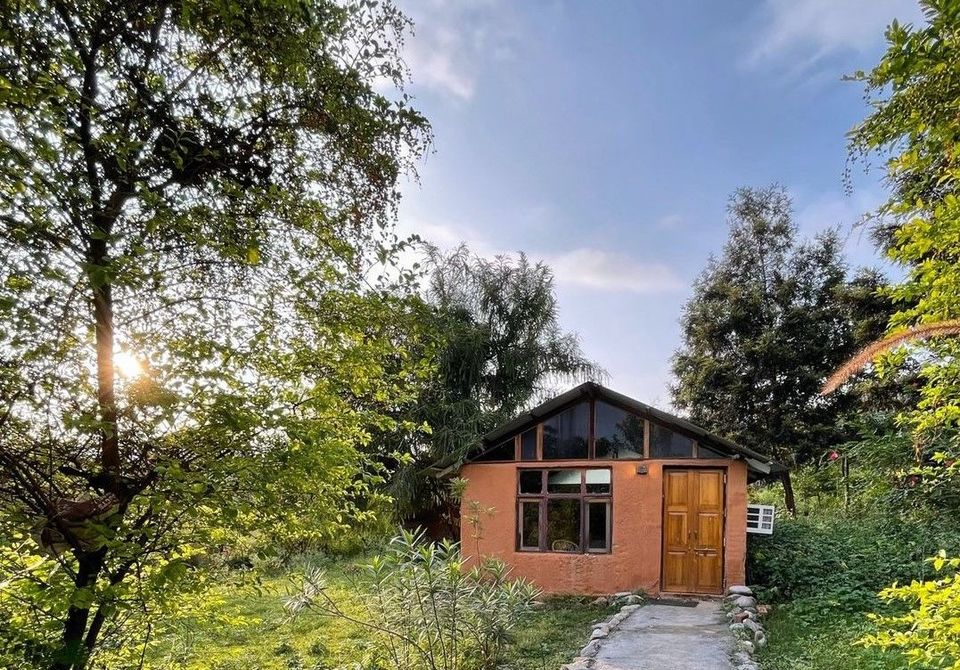 Imagine waking up to the sound of melodious birds and wind rustling through trees. Followed by some chit-chat around a cup of steaming hot chai surrounded by nature as you walk out of your luxurious room after a good night's sleep. That's just the beginning, because it's time for an exciting early morning jungle trek to take in the beautiful flora and fauna around. You've surely worked up an appetite by now, because a hearty breakfast awaits you at the stay. With your heart and tummy full, you take your designated bicycle and head out for an enthralling cycle safari in the midst of Jim Corbett National Park. It's lunchtime so you come back and enjoy some homely scrumptious food prepared with local ingredients at the property. Now you prepare to head out for a thrilling Night safari experience under a starry sky with experienced guides where you might just spot a Tiger like Shubham did. And finally, warm yourself up around a bonfire. Life's good!
I talked to Shubham, who along with his wife decided to skip the usual Jim Corbett Safari packages and try out our Mandaal retreat. When he booked the experience online, he didn't know of the amazing things Corbett had in store for him. But guess what? He was pleasantly surprised as he disconnected from his busy life and connected with nature in this remote retreat in Ramnagar.
This experience was as exciting and unique for them, as it was comfortable and homely. During the night safari, Shubham got lucky and spotted a Tiger as well as two leopards in the wild! How incredible is that and that too the first time he ventured into the jungle (with experienced guides of course).
The sighting, however short, was surely impressionable for Shubham. You don't spot big wild cats in their natural habitat everyday after all! They really cherished their stay and believe it was absolutely bang for the buck.
I can't wait to head to Corbett for this interesting mindful retreat and have a wonderful weekend like Shubham did, what about you?
Book right here and come along?
Follow me on Instagram for more such hidden gems and weekend getaways!