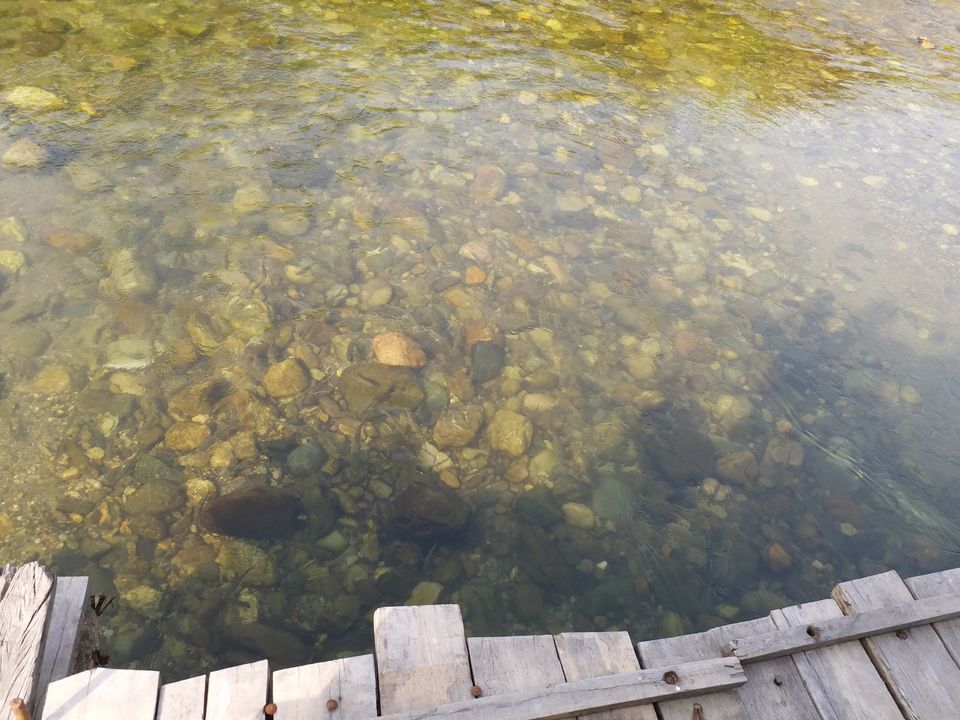 Jim Corbett National Park is the oldest national park in India. It is located in Nainital district of Uttarakhand. Corbett has been a haunt for tourists and wildlife lovers for a long time.
Day 1: We planned to go to Jim Corbett when my sister and her kids were in town. As they never had any past experience of visiting any national park, everyone was excited to be in the middle of the jungle. I've been to Pench National Park before so I was bit ready for this trip.
We started from Delhi in our car to cover the distance of some 250 kms (approx) which took us around 6 hrs to reach our destination. We had our booking with Rhea Safari Lodge. The lodge is isolated with the reserve forest. This lodge is situated in Chhoi village away from Corbett crowd. The people from the resort would guide you from a temple as one will not be able to find the resort easily if it's your first time.
They have 4 luxury machan and 4 luxury cottages with thatched roof and wooden work to give you authentic feel of a village. Each cottage has its own private garden ideal for private game viewing as well as relaxing / reading. On the opposite side of the lodge there are farms and village and on the other side is the reserve forest. They have a great adventure for their guest which is the "lantern walk" included in the tariff. Food provided was really amazing both Veg and Non veg available. Cake was also available on order as it was my wife's B'day.
We booked 1 cottage for 2 Nights. One cottage can easily accomodate 5 people (3 adults and 2 kids) as they have a seperate hall with one single bed and double bed in a bedroom and 1 extra bedding can be accomodated in bedroom if required
The feeling was awesome. We did rest in our cottage for whole day and enjoyed the evening in the lawn and playing some outdoor activities and plucking mangoes from the tree in the lawn.
Kids were really excited about the safari next day in the morning and also for the Lantern walk which was arranged by our host. Our safari was booked for Bijrani forest. Jim corbett has around 5-6 different gates like Dhikala, Jhirna, Bijrani etc where safari can be done. Dhikala is the core area of the jungle and best for tiger spotting.
For Dhikala, you need to book a stay atleast 50 days prior to your trip as it is in great demand, if you dont get the booking inside Dhikala you would only get a canter safari. We were not able to get dhikala as we booked it later and booking for our dates was closed and we do not wanted to sit in a huge canter, so we booked a jeep which can accomodate 5-6 people and a safari for Bijrani Forest.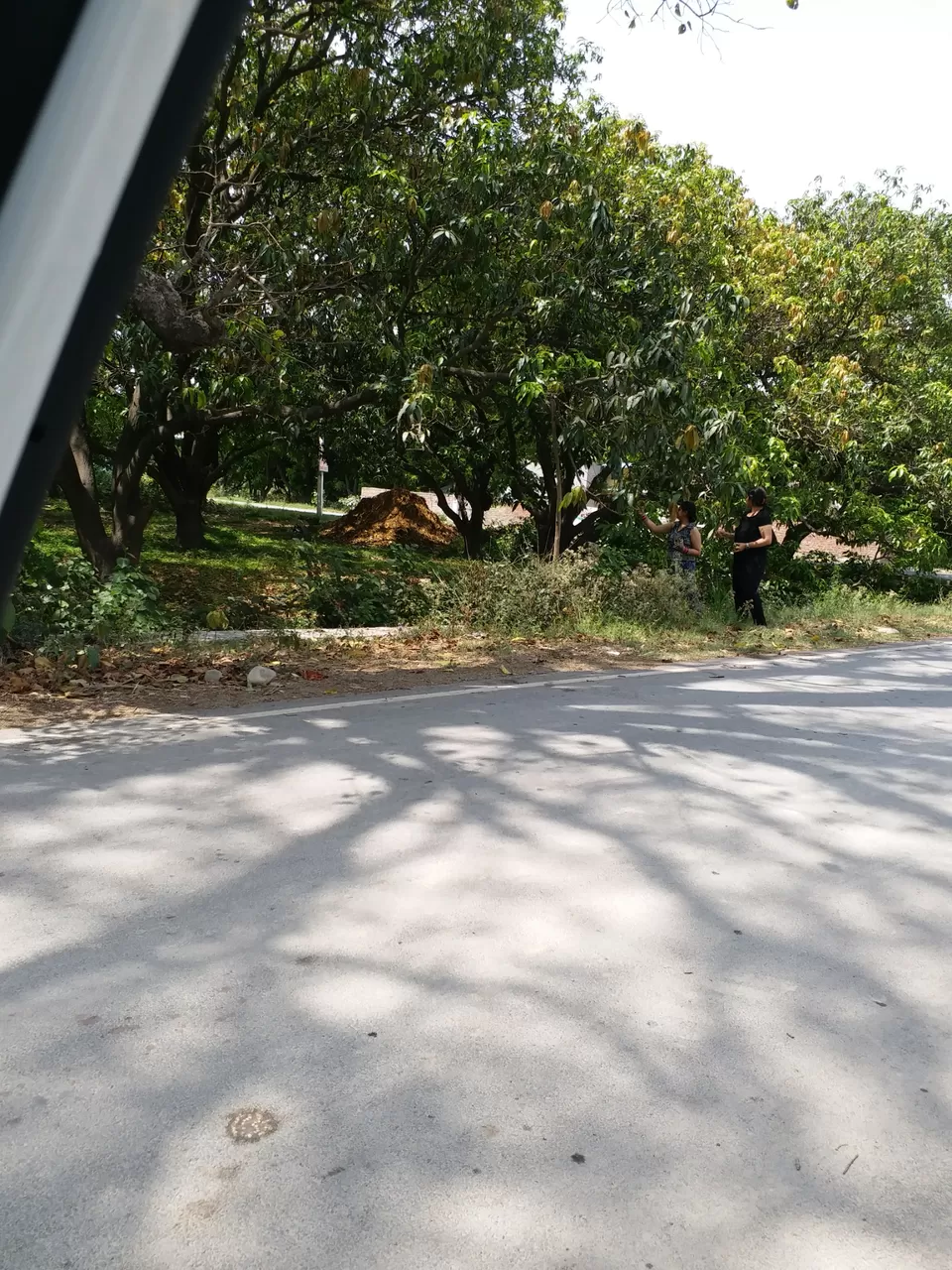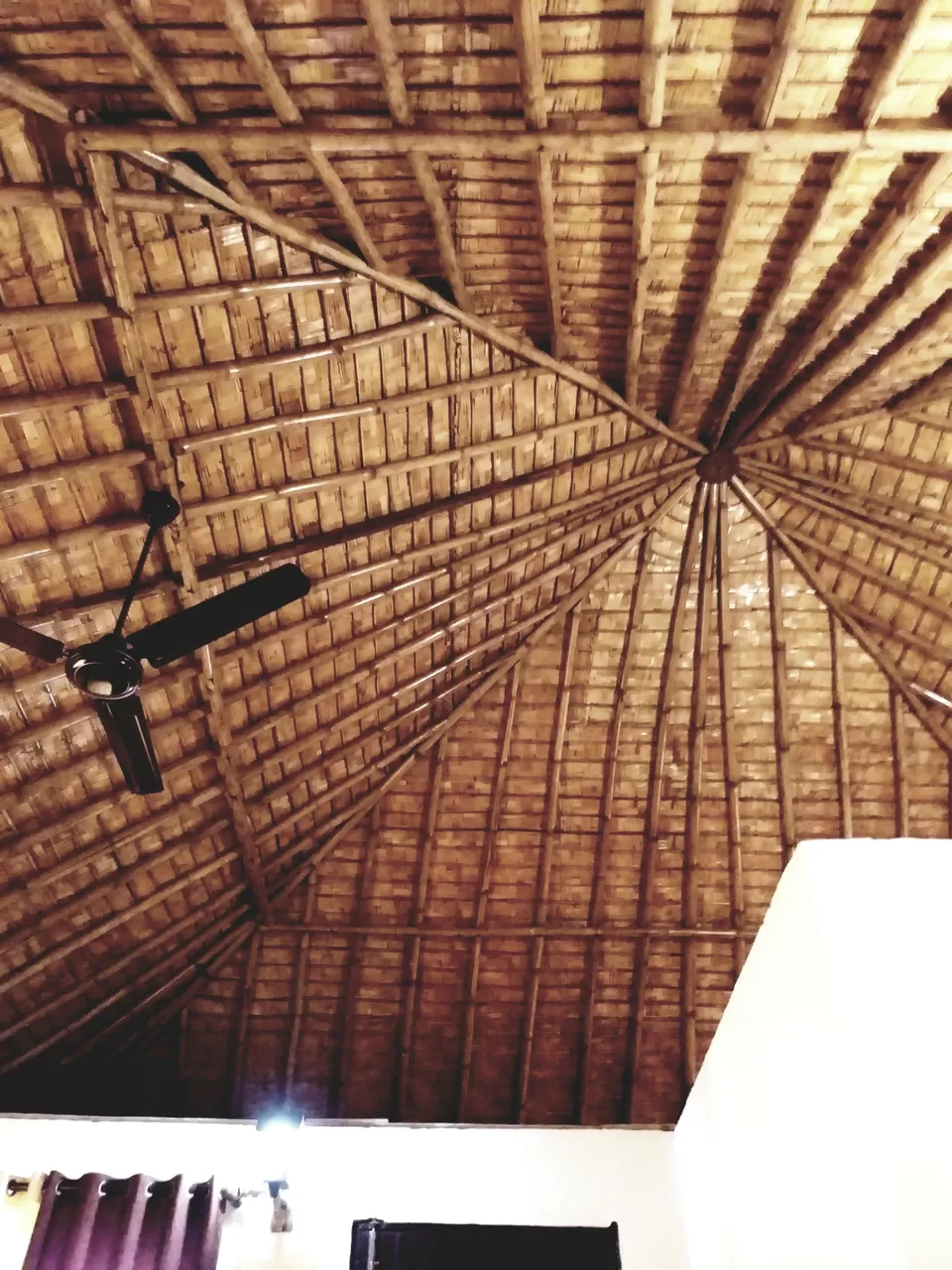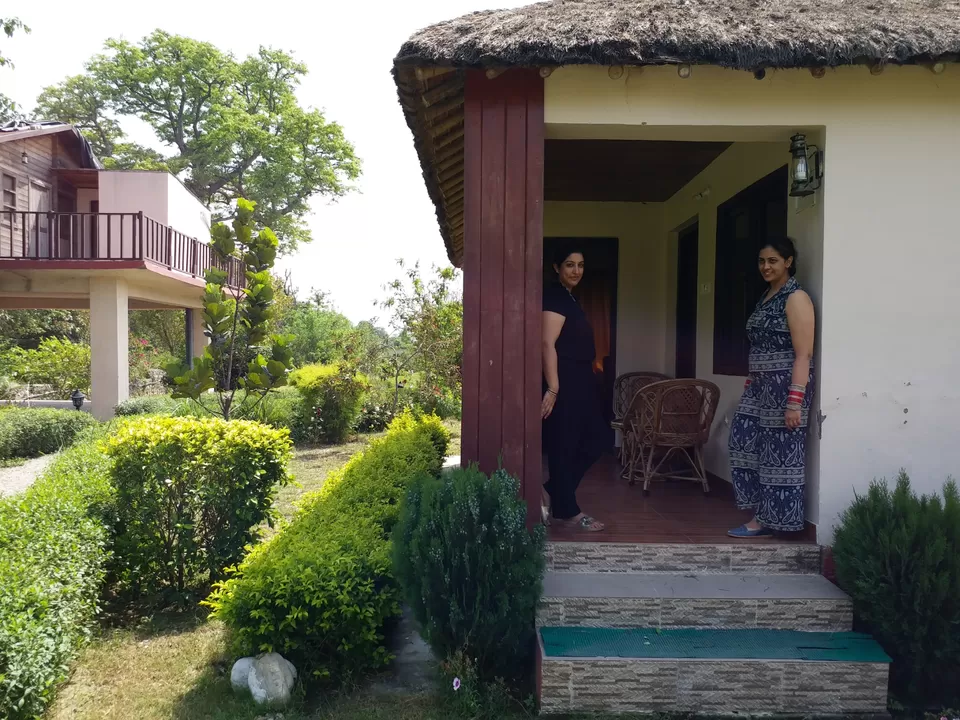 Day 2: Our second day was filled with adventure with our safari to Bijrani forest and Lantern walk in the evening which was scheduled for the day. Our jeep arrived at 6 AM in the morning as our lodge was bit away from Bijrani, so it took us more than half n hour to reach our gate. Our jeep driver took his pass and we entered into the jungle with an excitement to see tiger in our 3 hrs long safari.
We started our safari after entering into Bijrani. It was a single route and reversing of jeeps is not allowed. You had to move ahead and take a U-turn from the end and come out. There was a pit stop in between where they had a watch tower. Lots of jeeps were already there and people were trying to spot something.
We spotted Monkeys, Deers, Sambar deers, Wild boars and several birds but we were not able to spot wild cats. After our safari our driver took us to Garjiya devi temple and there were lot of devoties. We just spend some time and we came back to our resort.
Had our breakfast and took some rest in our cottage.
In the evening we all were ready for the Lantern walk. Since it was a off season so only we were the one's in the resort, so the guard and a guy from the resort accompanied us for the walk. We left at around 5:40pm from resort and walked through the road of forest besides the resort. We walked for around 20 mins into the jungle till there was sunlight, and after 6pm it was getting dark with no lights in the middle of jungle.
The guard along switched on his LED lantern and light was just enough to guide us the way back. We were walking on a dirt track and on our right around 500m it was a thick jungle with only barren land in between.
Suddenly we spotted some light like a laser coming out from shrubs, our guard told that it might be some deer but no, suddenly we heard the loud of monkeys and birds which was enough to know that it was not deer or something, it was a Wild Cat.
The resort guy told that there are 2 leapords in this area and villagers have spotted them a lot of times. This was enough to take the desicion to move back to our resort a bit faster as we did not have anything with us which could save us from the attack nor we were in the car. We walked a bit faster and again we noticed that something is following us from the other side. So we stopped and our guard switched off the lantern and we stood silent for 2 mins. our guard put the torch light and the thing we saw gave all of us goose bumps. As soon the torch light got on the shrubs we saw a leopard standing there.
We were scared as kids were with us, so we moved faster and took the breath when we reach our resort. After reaching our resort we all were so excited and happy as if we have seen something extraordinary. This was the amazing experience one can have in his life. Many of us have seen tigers and leopards on a safari but watching a leapord when you are walking through a jungle was one of the experience which cannot be vanished from our memories
We had our dinner and went to sleep.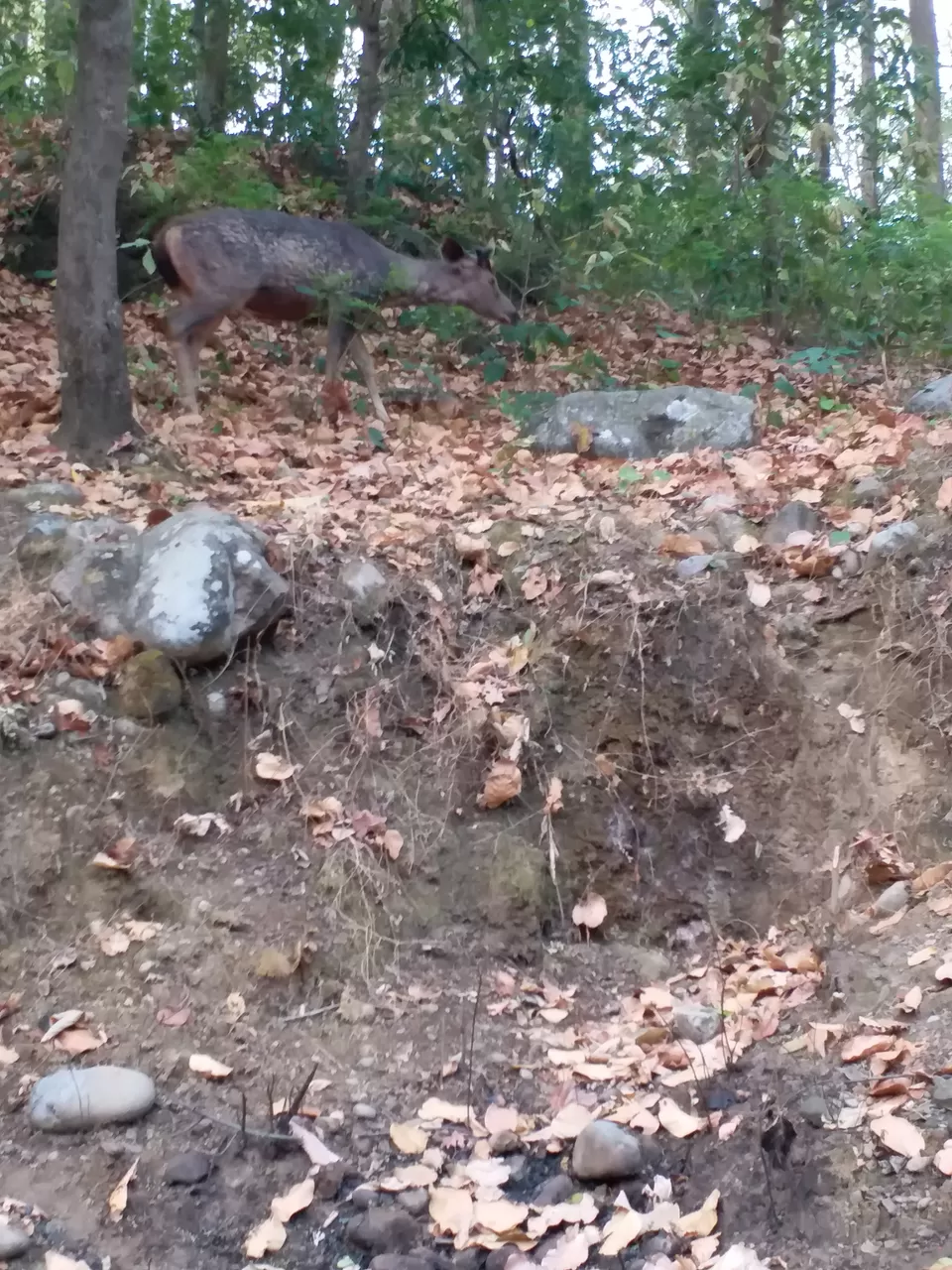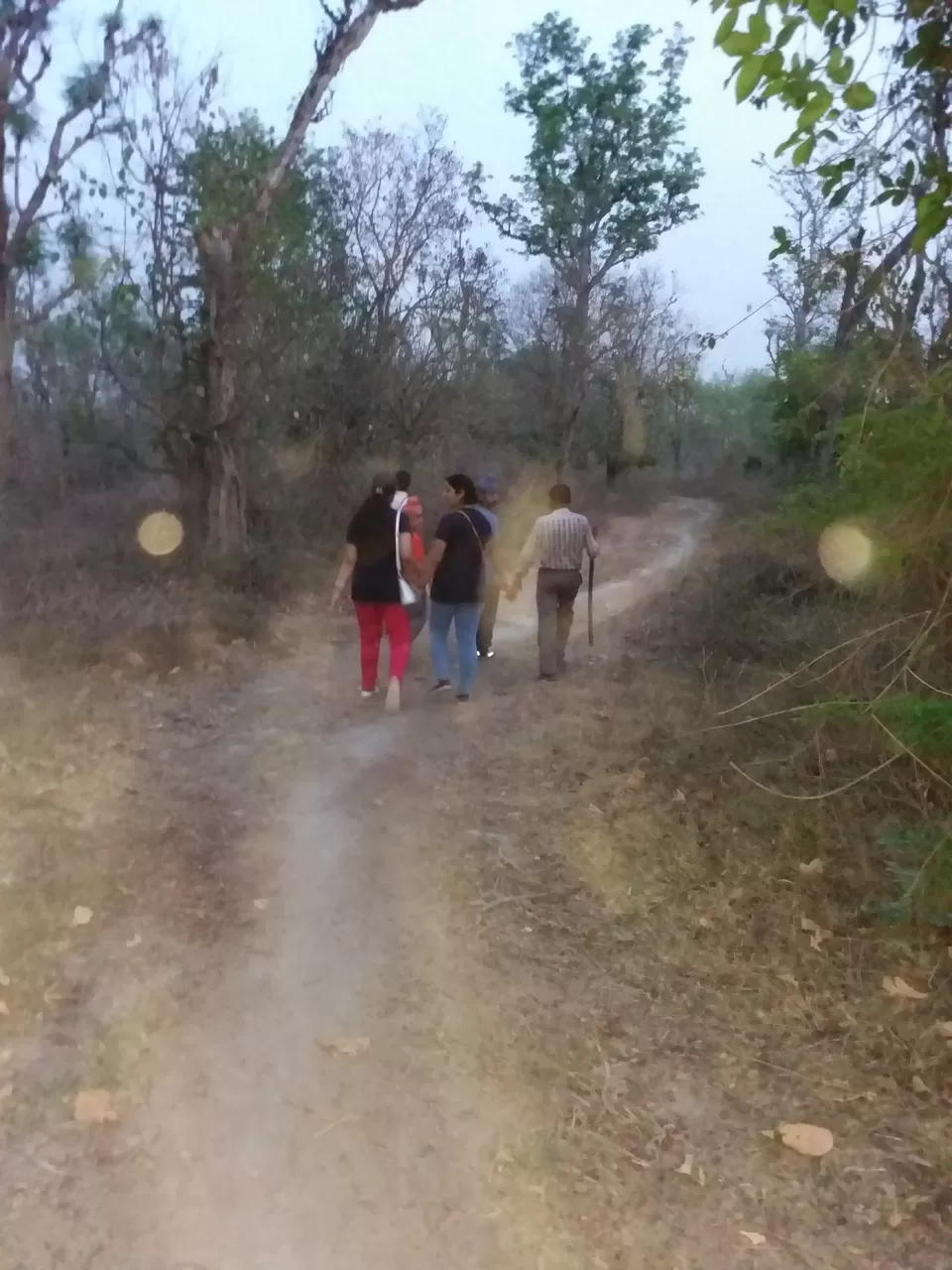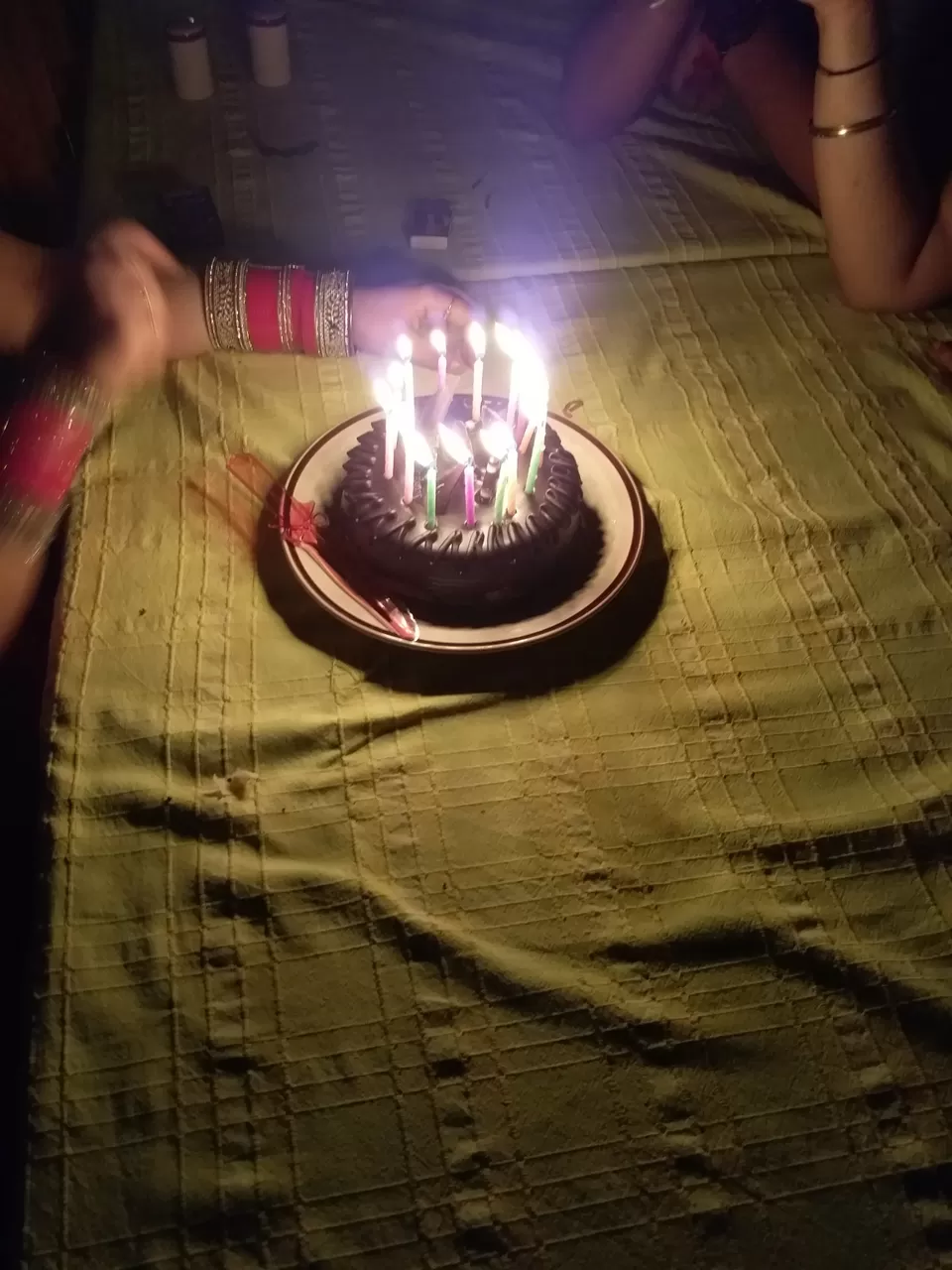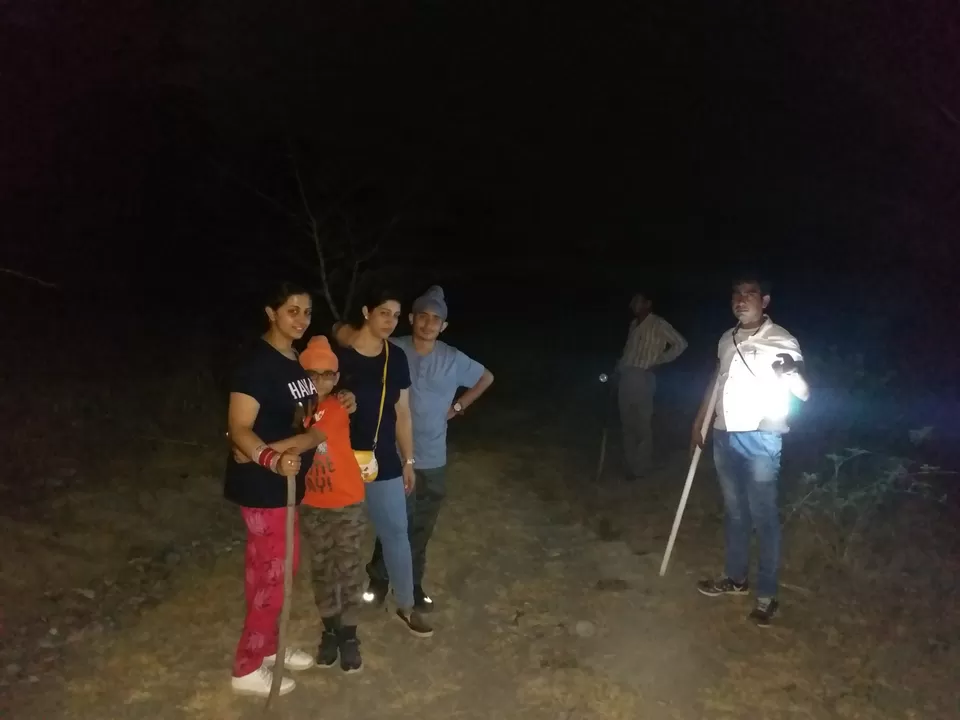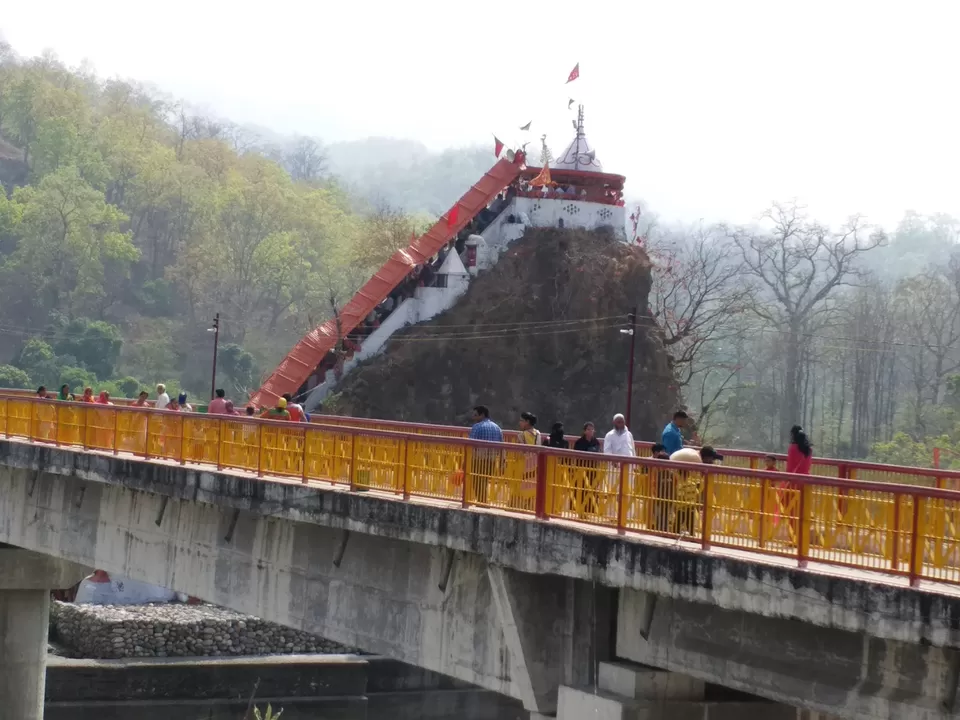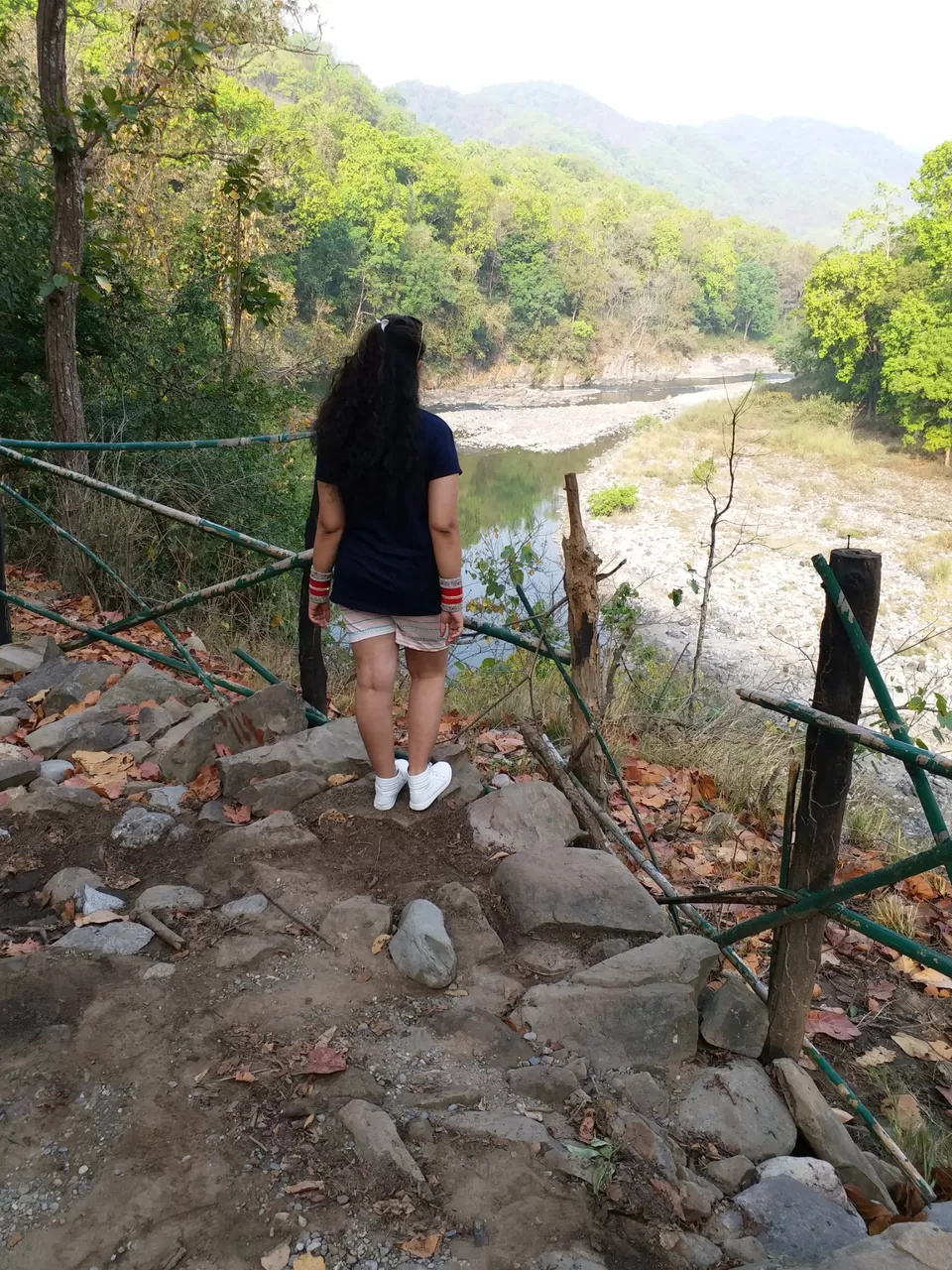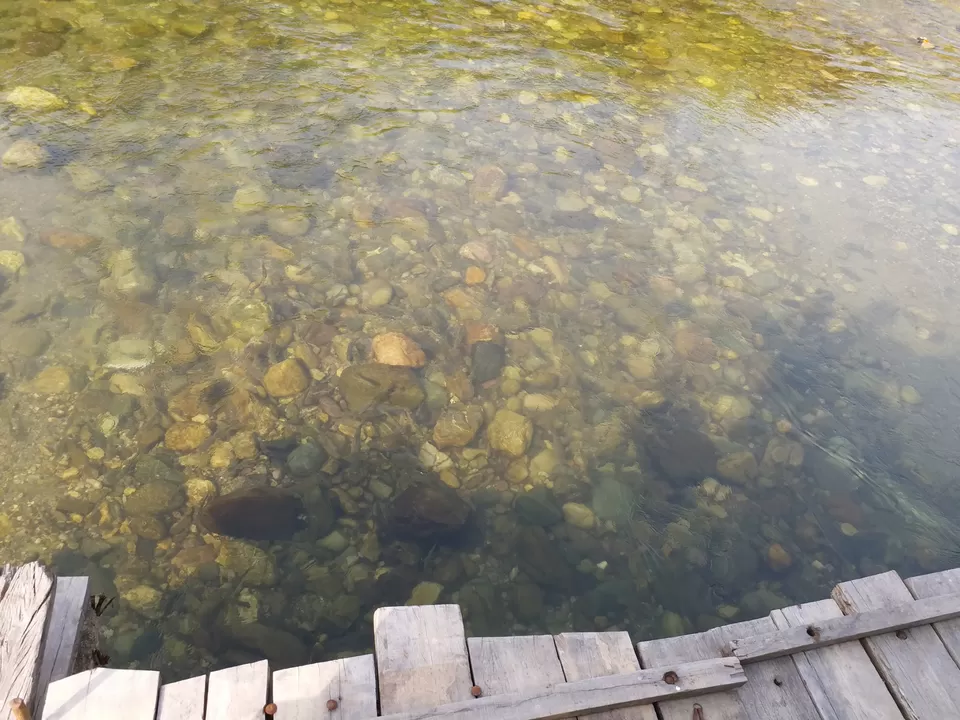 Day 3: We had breakfast and left with amazing memories with us for lifetime.
Place to stay: Rhea Safari Lodge, Chhoi, Ramnagar
Cost of stay + Food: 6K (for 1 cottage which accomodate 3 adults and 2 kids)
Best time to visit: October - March, Avoid visiting in rainy season if you are fond of doing safari, April and May are off season