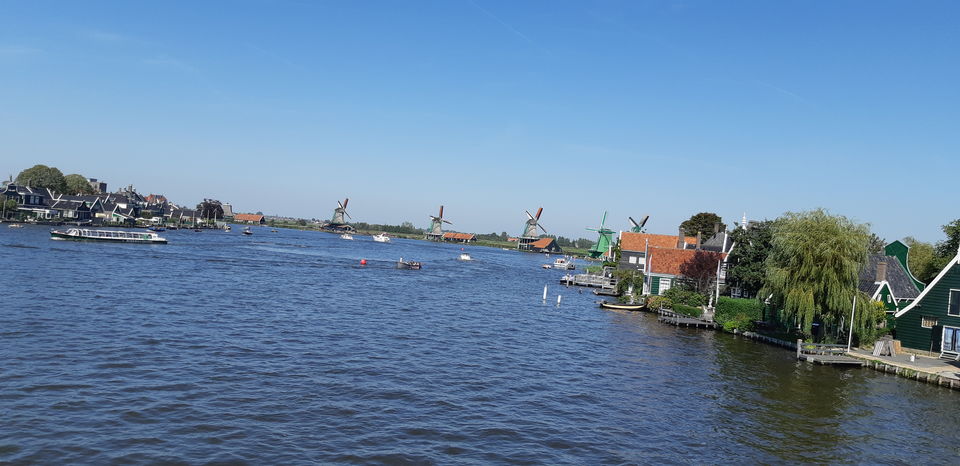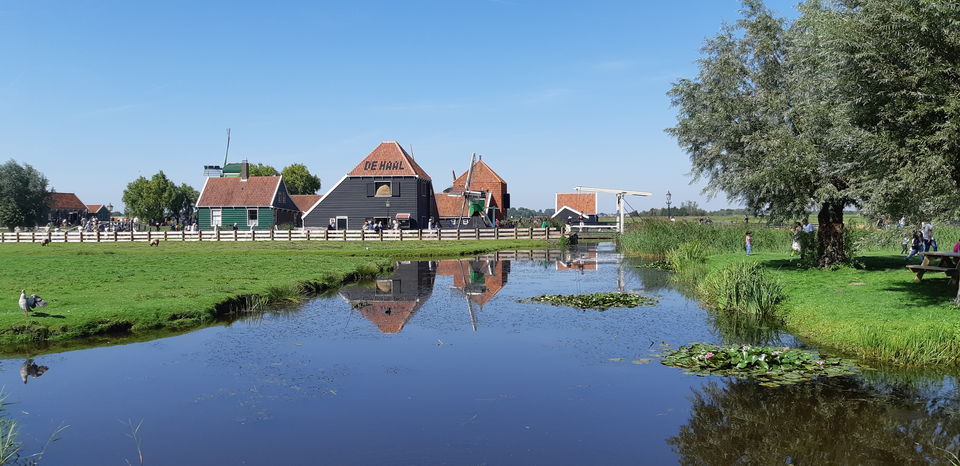 Zaanse Schaan is fake!! its not authentic !!not reflection of Hollandric lifestyle!!only tourist go there and not REAL travellers(haha I say)!!
If you like me follow the popular travelling site then you would have missed it after reading these rather obnoxious titles in forum. I almost gave it a miss .But a stubborn streak in me to make up my own mind led us to this place.And what a place!
Fake or not ,it is beautiful.If you don't believe me then read on and have a look at these gorgeous pictures.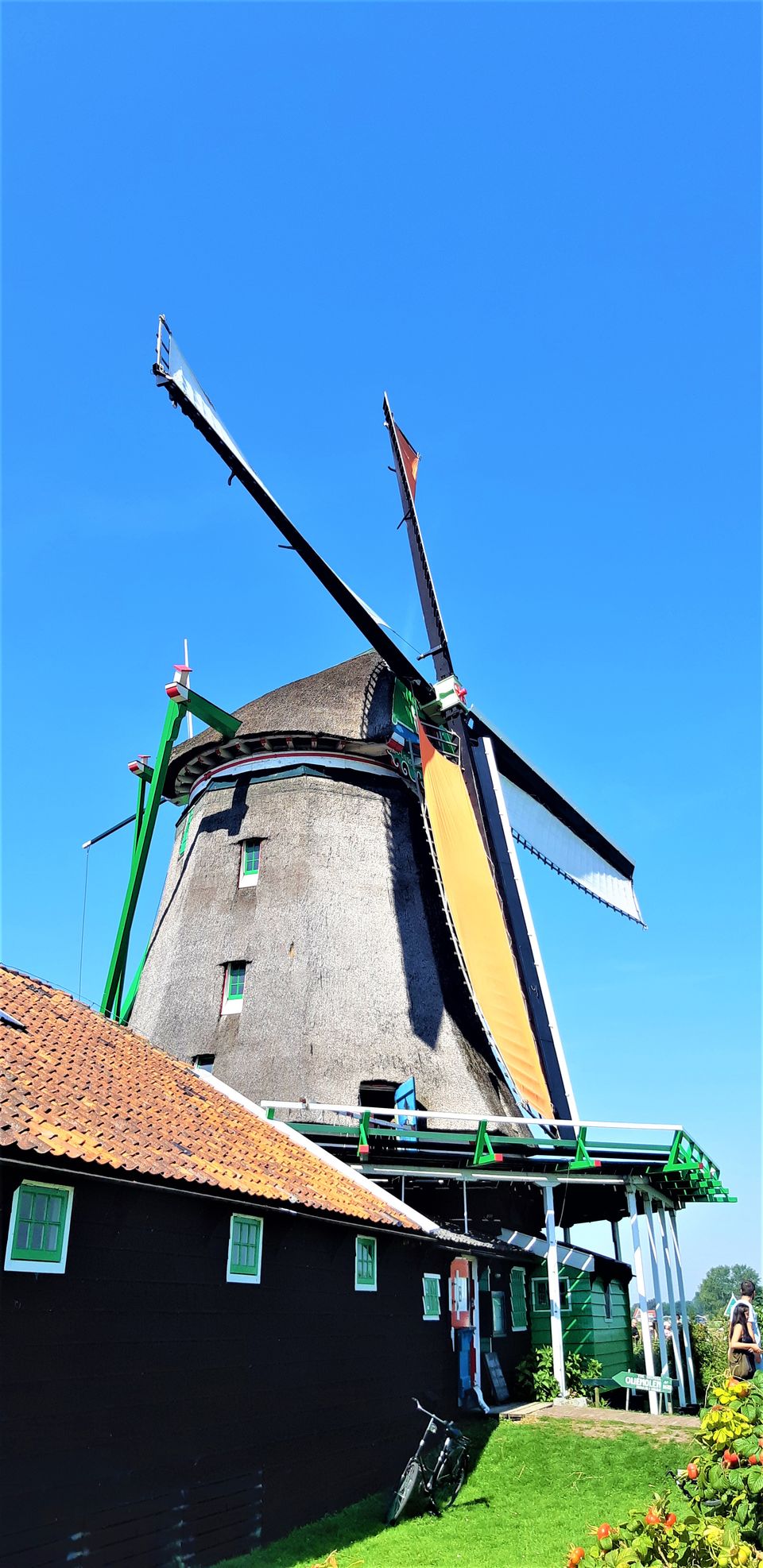 What comes mind when you hear of Holland-tulip filled farms maybe the memory of your mom getting all misty eyes as she watched or hummed 'Dekha ek khaab to yeh silsille huye...' or those wooden clogs( for God sake those were even uncomfortable when we wore those just to click a picture),cheese, windmills,canals.....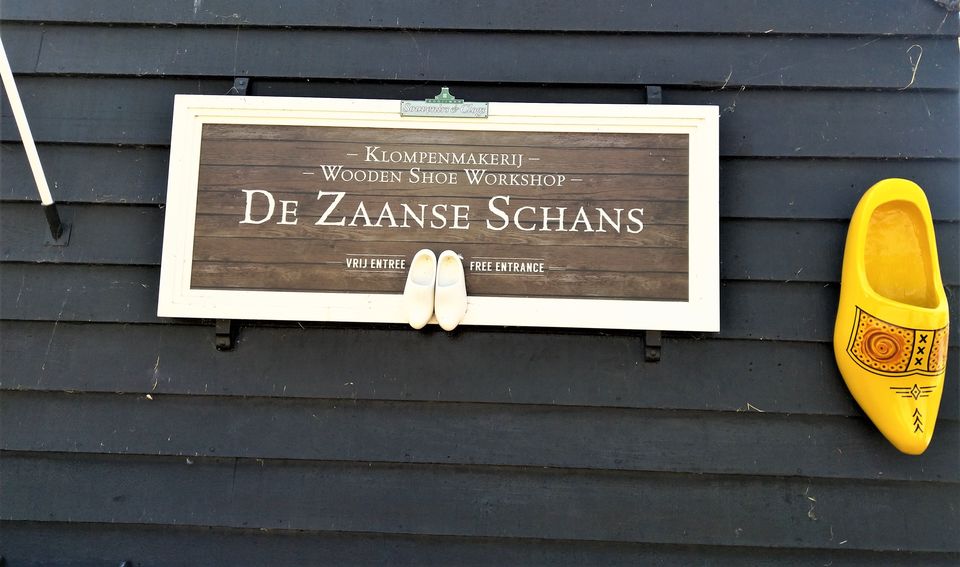 Now where else would you find all these togther without putting too much effort -Zaanse Schaan of course.Yes,it is a tourist village set exclusively attracting tourist and it sure does a good job of that(hordes of tourist even on that hot afternoon)
And one is in need for some positivity after the miserable experience of visit to Anne Frank museum or the horrors in Ripley's Believe it or not ! or in need of exercising after the mindless gorging of fries at Mannekins or sugar dusted stroopwafles!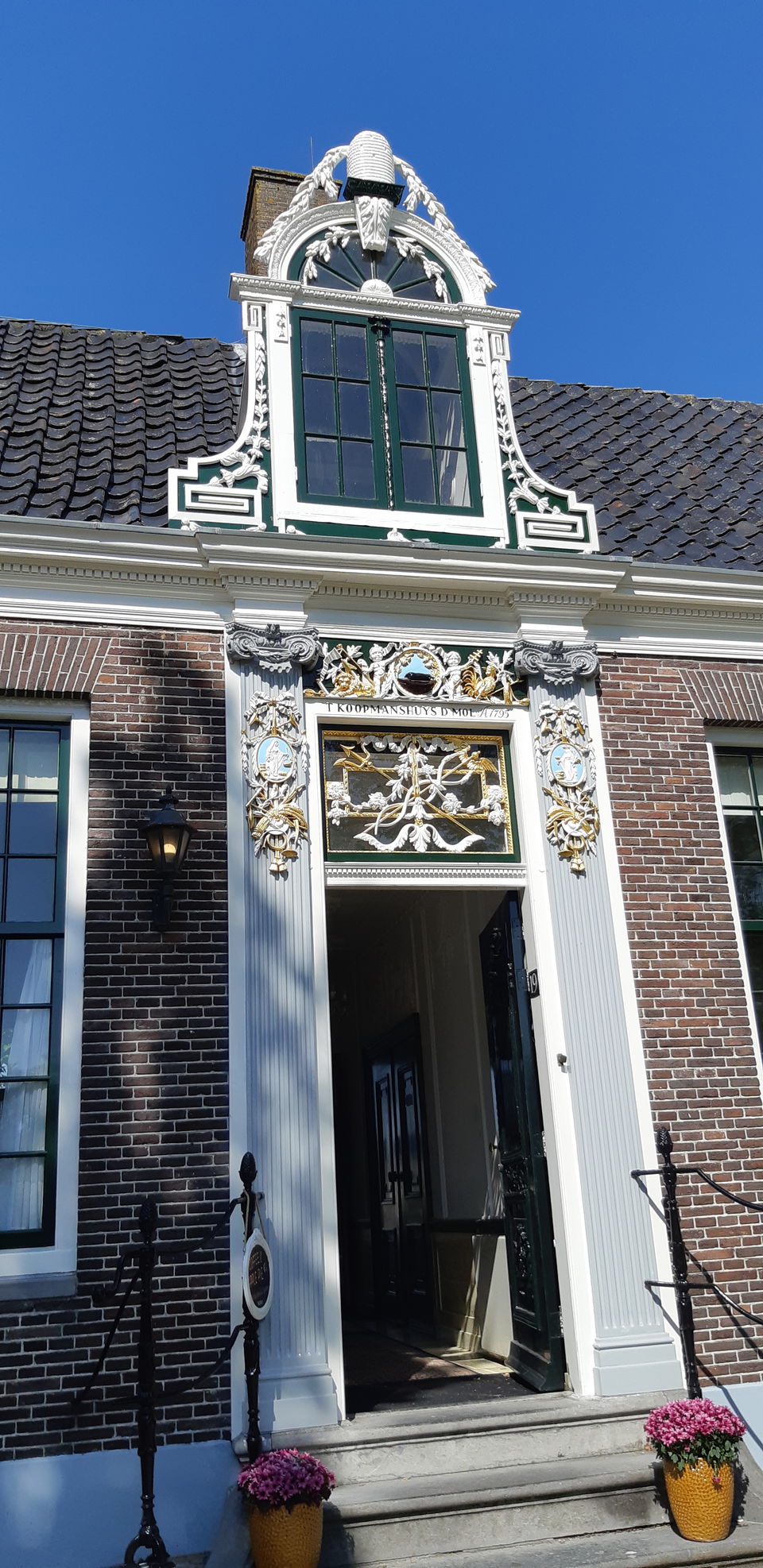 Amsterdam to Zaanse. .Its somewhat near to Amsterdam and yes you can take the excellent Dutch train to reach here.Families coaches are an experience in themselves, as its the beautiful Amsterdam railway station.I know its little vague but I am doing you a favour. You need to research yourself.Check the link in the end.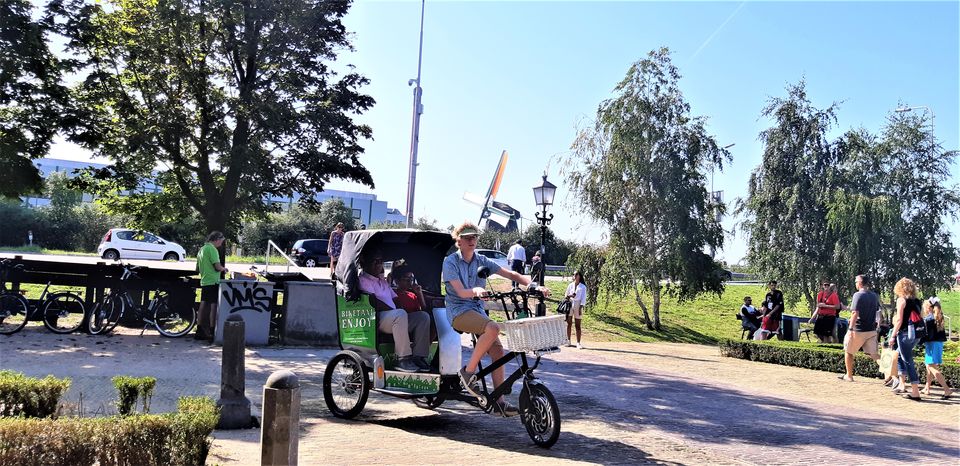 Train station to Village.From the station you can walk to Zaanse Schaan passing through cute streets filled with beautiful Dutch houses.Pass the drawbridge and if you have inquisitive kids like mine you can also stay to watch the bridge divide itself to allow the ferries and ships to pass.
Alternatively, from Zaandijk train station you can hire a cycle taxi(rickshaw).
Tickets-Entry to village is free but few places require tickets like the oil mill or weaver's hut museum etc.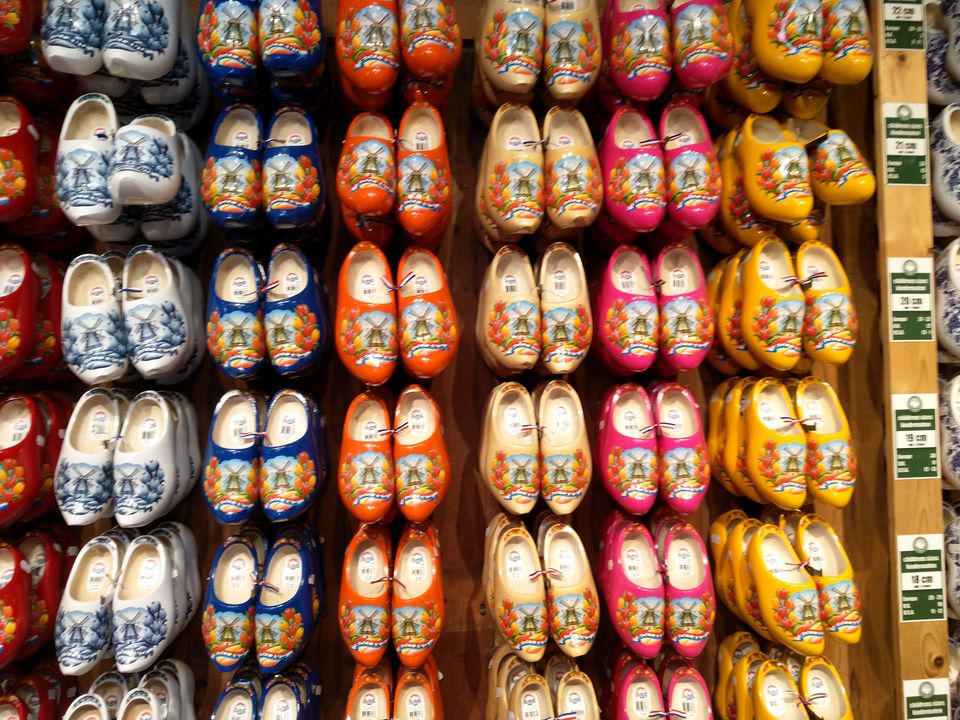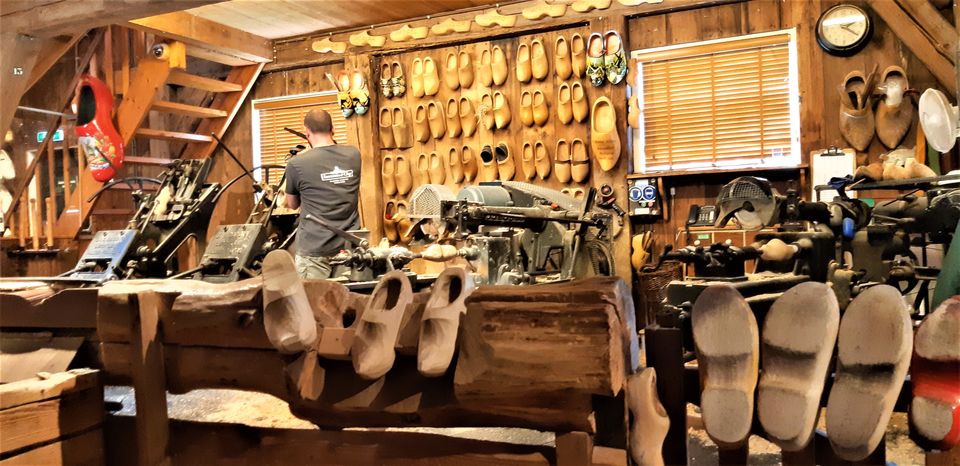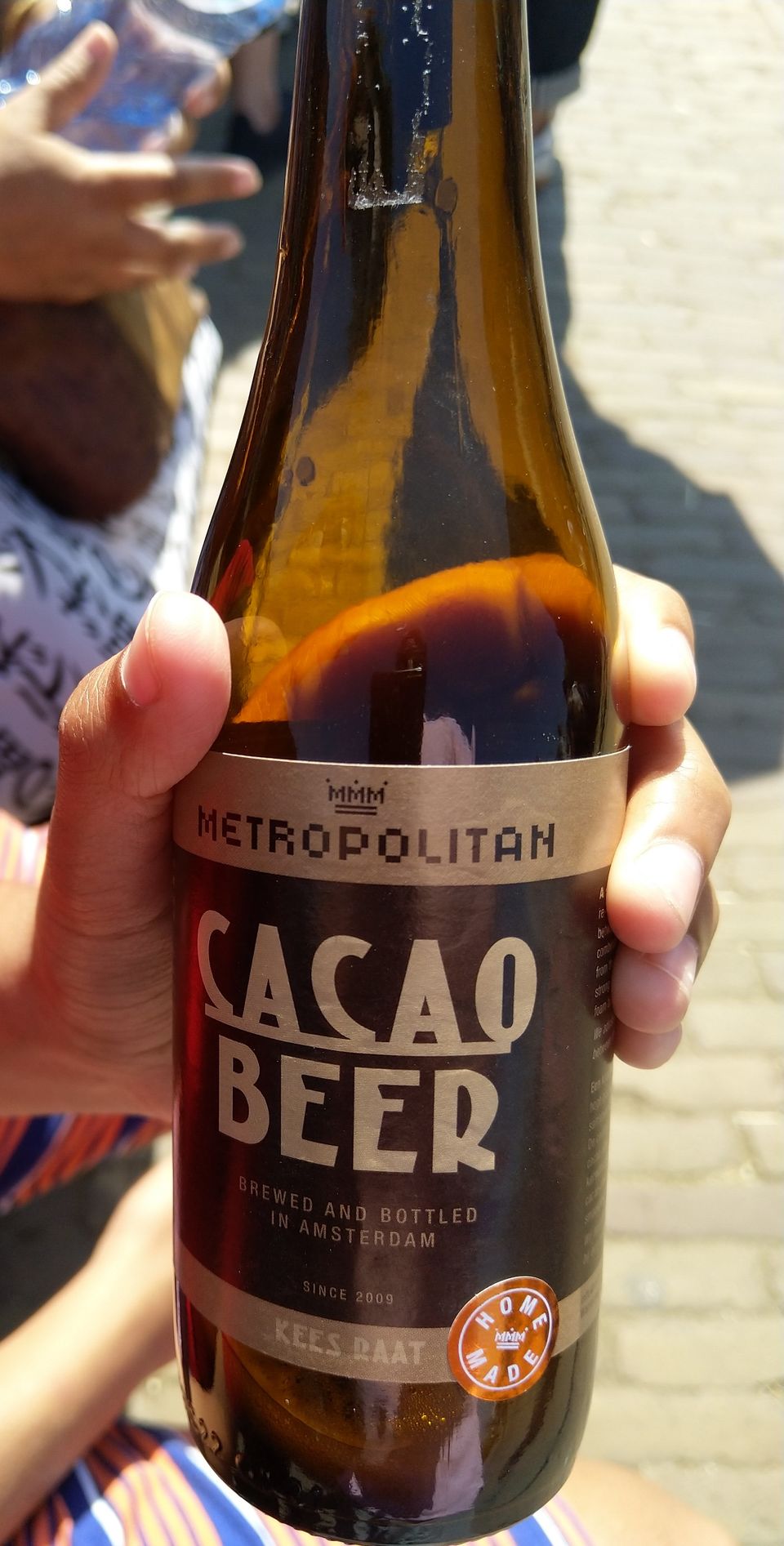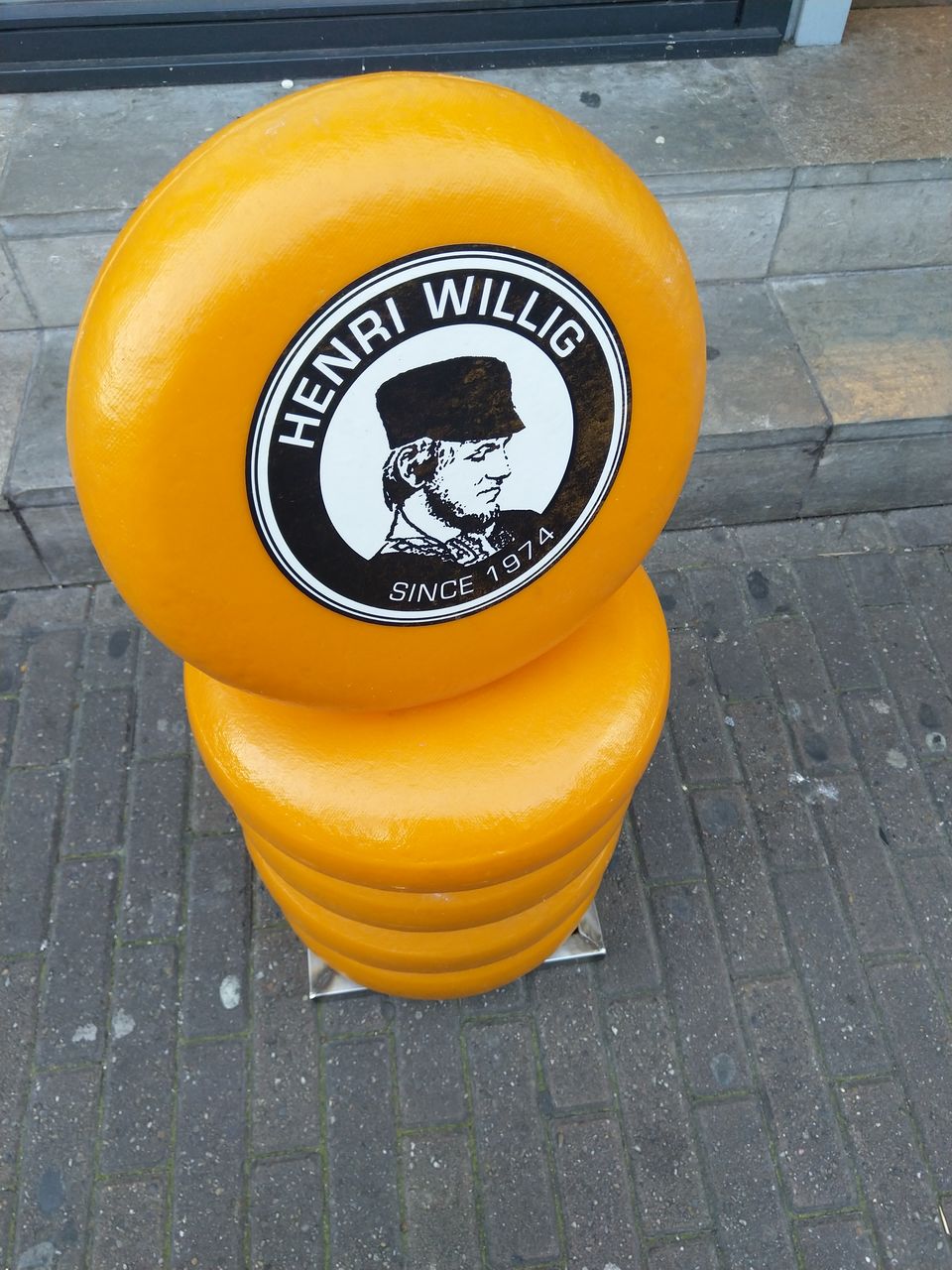 What is there to see?Rather choose what can you miss ,if its just a day trip like ours.We visited the ones which will educate and entertain the kids.
So the cheese factories with free cheese tasting is definitely in,a 120 year old oil pressing mill still in operation yes,weaver's hut(museum),clog workshop and demostration, a chocolate shop which hubby made us visit twice as it sold the cocao beer or just stroll and enjoy the ambience .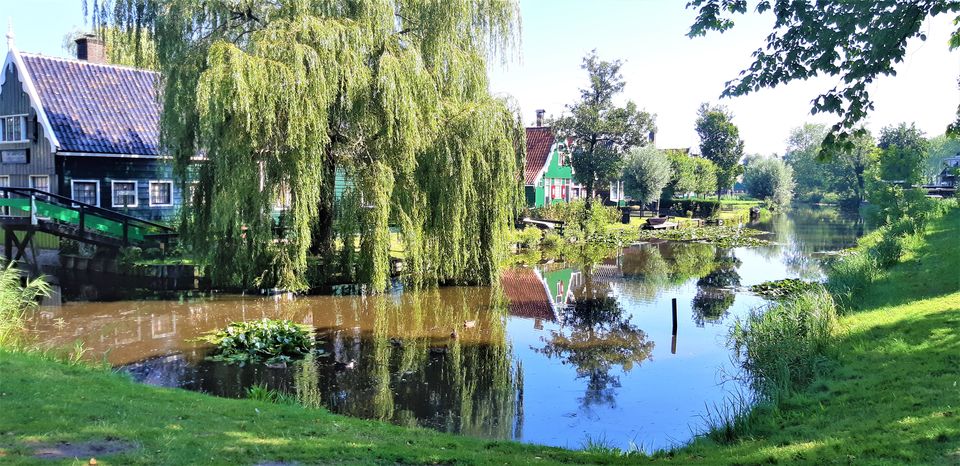 Weather- Surprisingly Amsterdam and Zaanse were hot (we went in August) so dress in cottons and wear comfortable shoes.The whole area requires 2-3 km of walking with stops ofcourse .Water is hard to find so carry your own.Food options are plenty but of course pricy.Better bring picnic basket and have under the weeping willows.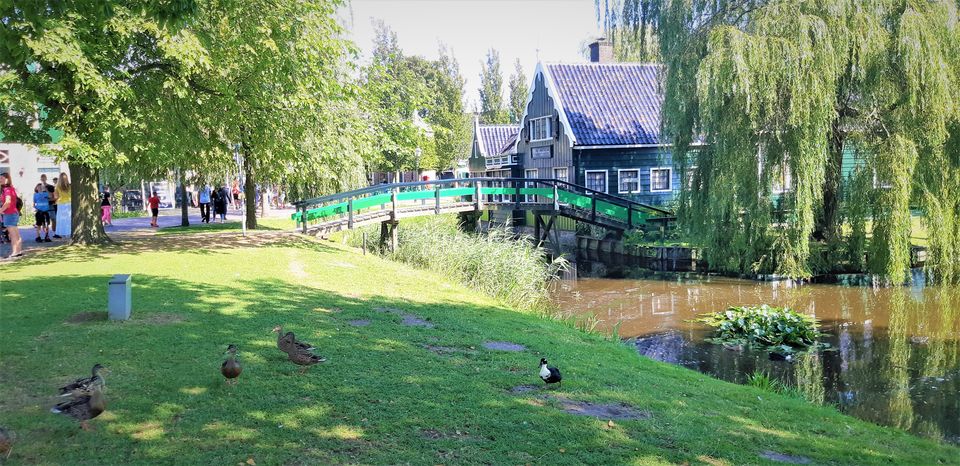 You can also rent a cycle and paddle away but frankly walking awith frequent stops seemed best way to experience it.
Fake or not I was glad we went there and it definitely is on my list the next time over too!Go Corona Go!!
https://www.dezaanseschans.nl/en/