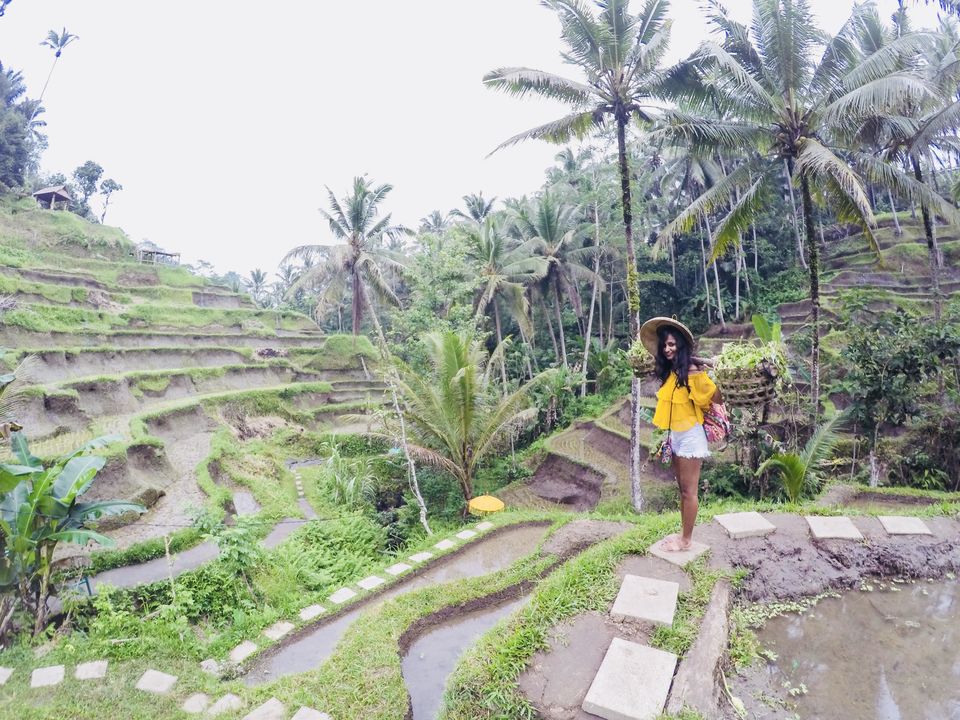 Most tour companies offer to start with a quick visit to the Tegallalang Rice Fields, en route Bangli district from Ubud. These are the popular manicured rice paddy fields you'll see on every Instagram post from Bali. They're massive and impeccably maintained, living up to the hype and providing a stunning photo backdrop.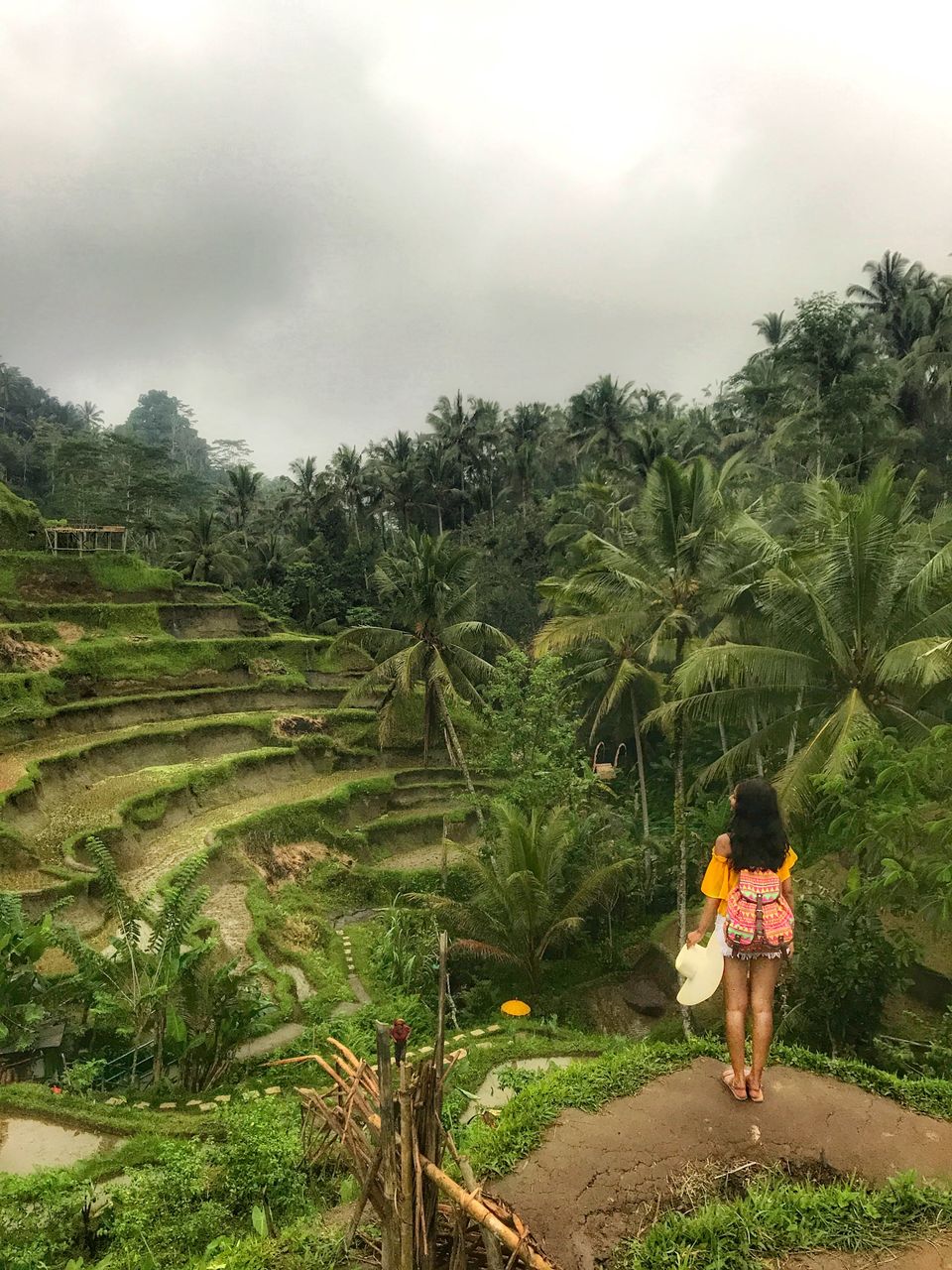 Luwak coffee holds the distinguished title of 'the most expensive coffee' in the world. Here's why- it's made from a most unconventional process where coffee beans are fed to a local Indonesian wild-cat called the Luwak or Civet, and the faeces of the cat are then processed into coffee. During the digestion process, the coffee pulp and cherries are removed, while the bean remains undigested and is excreted out of the body, undergoing natural fermentation and giving the coffee a unique flavour.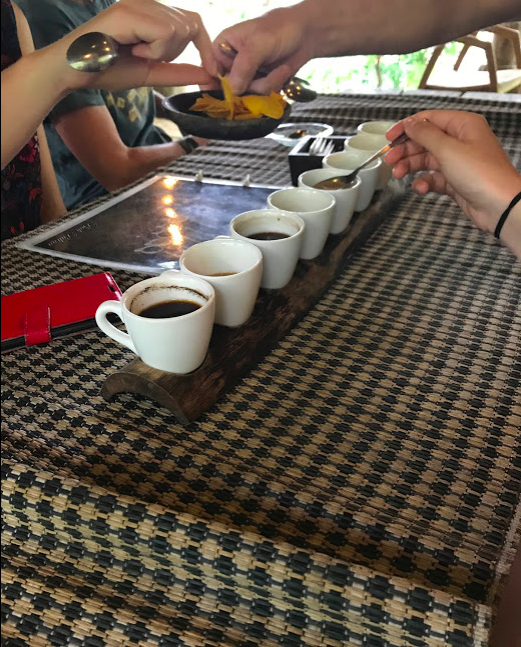 A short drive later, breakfast is at a restaurant high up in the Kintamani mountain, overlooking the (now recently erupted) Mt.Batur and Danau Batur crater lake.
4. Bangli's enchanting Bamboo Forest
The next stop is at a traditional Balinese village and another highlight of the region: The quaint Penglipuran village. It is unlike any image the word 'village' typically brings with it, and beautifully so. Set against a backdrop of mountains, a single long road runs through a symmetric row of houses on either side. Each home gate opens into a courtyard that leads on into further rooms, and the temple that is attached to any traditional Balinese home. The Guide explains how the Balinese children are named and you are given a peak into the peaceful, impeccably ordered and culturally-staunch lifestyle of the people of Penglipuran village. The symmetry of the village and the verdant surroundings make for some unique photo ops so don't miss out on that!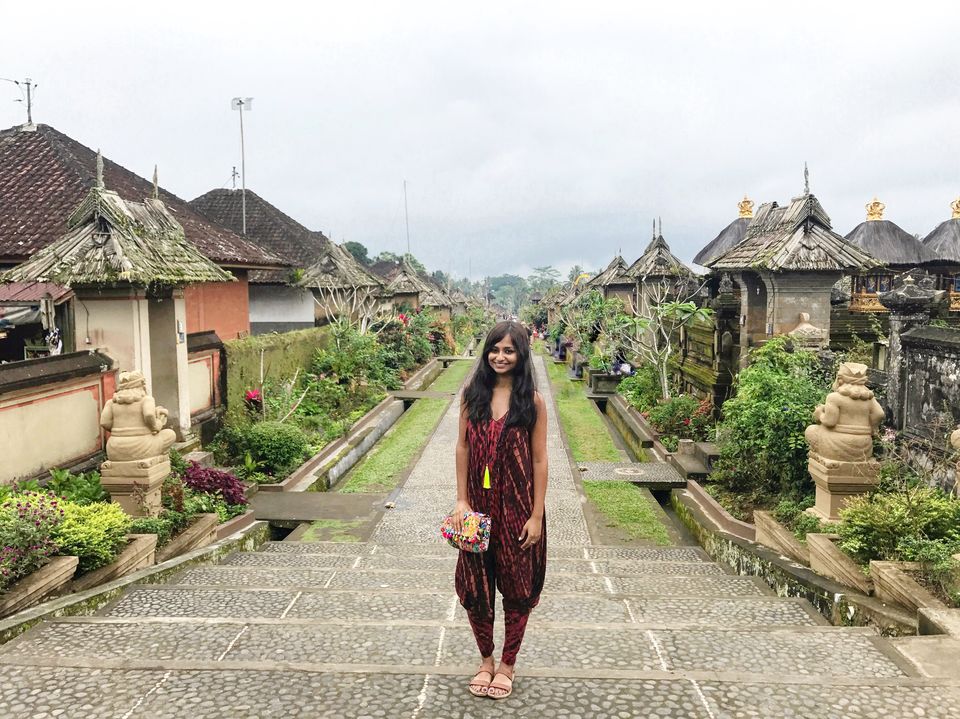 6. Kehen Temple
Cycling on from this village paradise, you pass by quieter countryside lanes, a wedding hall (and Balinese locals in their wedding finery if you're lucky), the typical makeshift gas stations which are essentially just free-standing pumps, and a breathtaking patch of paddy fields at their immaculate best. This trail leads you to Bali's second largest temple- the Kehen Temple. Ancient and well preserved, the rock cut temple is a peaceful spot to rest your feet and learn about the Balinese religion and festivals.
7. Lunch
The cycling tour ends at a gorgeous shack overlooking endless rice paddies, where lunch is a local Balinese meal served hot and fresh. A fitting end to a long day riding through the countryside and getting acquainted to the Balinese way of life.
Cost:
Approx. INR 3,500, all inclusive.
Here's a link to their website for more details.
Best time to go to Bali
The good thing about Bali is its all-year tropical climate which pretty much makes it accessible any time you go. Read more about what to do with the rest of your time in Bali here.
For the cycling tour, try and avoid the hot summer months and do it in the cooler months of Nov-March, or go all-out and make it a mad adventure in the monsoons! Trust us, the neon green paddies wet with rain are a sight to behold!
A mention of Bali instantly conjures up visions of stunning beaches, idyllic sea-side bars, infinity pools, ancient temples and the hippie capital, Ubud. Instagram's favourite child and a hot honeymoon destination for many, Bali has become quite the predictable holiday destination. But peel off the Eat, Pray, Love image and it will reveal the hidden layers of beauty, history and culture that exist far North, away from the coast and the throngs of international visitors.
On your trip to Bali, don't forget to factor in a day to explore the offbeat Bangli region north of Ubud, on a cycle. Think lush paddy fields, narrow country roads, villages stuck in time, coffee farms, rustic meal tables and an endless sea of green.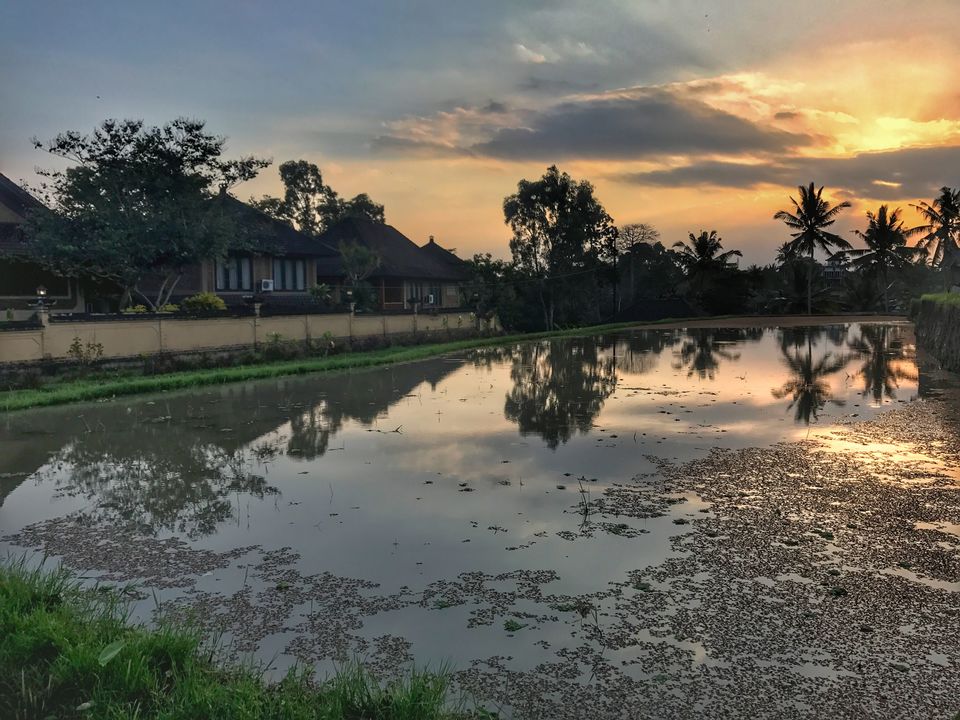 At around 10 am, the bikes are handed over to you with a kit including a helmet, a bottle of water (which can be refilled at stops along the way) and a poncho if rain is forecast. You begin cycling on secret back roads cut off from civilisation, passing by women and men at work at paddy fields, coffee plantations and water pumps, until you hit the magical draw of the Bangli region- 7.5 hectares of a Bamboo forest.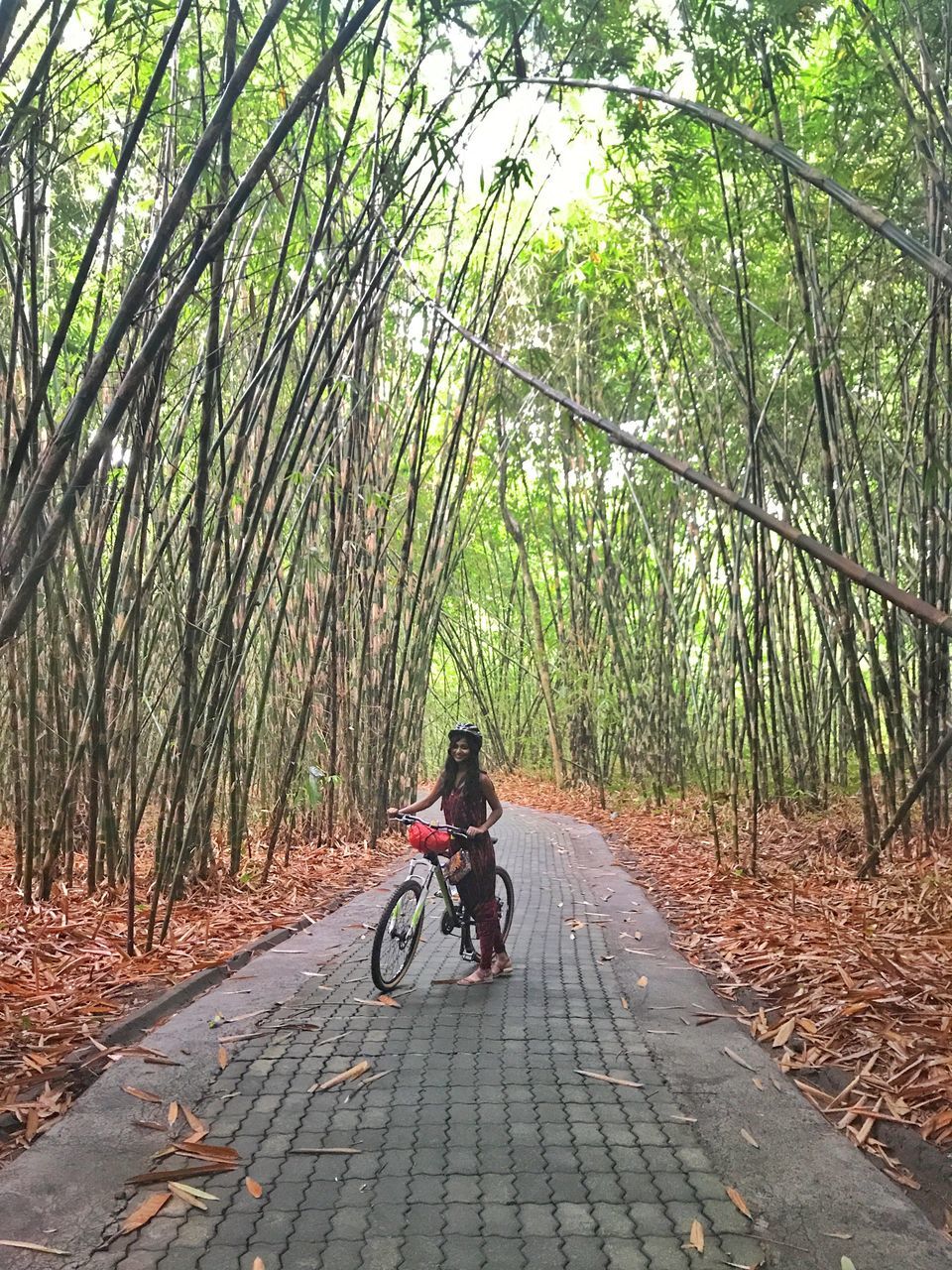 There are a handful of local companies that run cycling tours through scenic routes, factoring in a whole lot of nature, culture and local cuisine. They are a great way to see an untouched side of rural Bali and to experience local life away from the tourist trail. Bali Hai Bike Tours is the pioneering local agency that conducts these bike tours in the Bangli region.
How the tour works:
For a nominal fee, you get a pick up and drop from your accommodation + a cycle, helmet, rain poncho and a water bottle + breakfast, lunch and snacks + a carefully marked out route covering an array of sights and activities. The group sizes are cozy and small, with two Balinese guides who share nuggets of information and history in English.
The Stops and Activities:
1. Tegallalang Rice Fields
2. Luwak Coffee Plantation
A visit to one of these plantations will show you the cats and the entire end to end process, the plantation workers, culminating in a fine coffee-tasting session.
3. Breakfast with Batur
Towering bamboo trees form dark canopies with streaks of sunlight streaming through- making for a truly enchanting ride on a well paved road through the forest. All you hear is the sounds of birds and far-away streams, as sunlight plays hide and seek through the towering bamboo trees. A truly tranquil leg of the journey, with photo ops galore and the sights and sounds of local craftsmen making bamboo handicrafts.
5. Penglipuran village