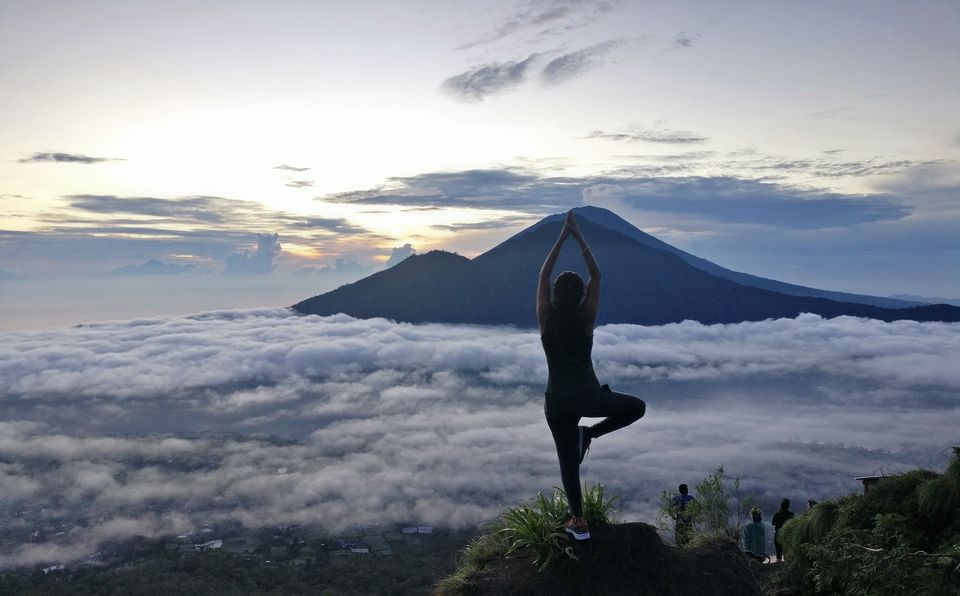 If you are planning a trip to Bali , this has to be on your list. A must-do thing!
How to reach there
There are many private tour companies who arrange this trek. You can book with any of these , almost all of them provide pick up from the hotel in Bali-Ubud and take you to Kintamani , almost an hour drive. Alternatively , you can also go by yourself , but that will involve booking cabs in advance , as you have to start this trek around 3 - 3.30 in the morning to reach the summit before sunrise. I booked a tour with Pineh Bali tours and it costed me IDR 300000 (Rs 1400 ) per person.
Checklist :
Good hiking shoes, a bottle of water , a warm jacket , a torch (if you are going by yourself, else your trek guide will give you one) , lots of excitement and you are all set!
The start :
The pick up arrived at 2 a.m , I was still half asleep , but somehow managed to get into the cab , all through the drive was hoping to get some hot coffee and that's exactly what Pineh tours did from me. Our first stop , a coffee plantation where we were offered coffee and some pancakes. This sure is required to get you started for the most amazing experience! We then drove to the base , starting point for Mt Batur. Met our tour guide , there is 1 guide for every 4 people. And off we go! Super excited for the first 30 mins , the pace then slowed down a bit.
Half way :
After trekking for almost an hour , which feels like a lot , because of the altitude , (Mt Batur is 1717 mtrs) , we had to stop for a few mins. We also took a couple of mins rest stops in between before this long break. The ascend from this point looked like we still have to go a long way. It was steep, looked challenging but equally exciting and the rush to reach the top just before sunrise kept me going. Didn't want to miss that by any chance. The tour guide was one motivating fellow who kept our energy levels high all through the trek.
The summit :
Slowly and gradually as we were approaching the summit , the excitement doubled up and there I was at the peak !! A deep breath and a few mins of silence, once I reached the summit , the view was mesmerizing! All I could think of that moment was , if this is not heaven then I don't know what is!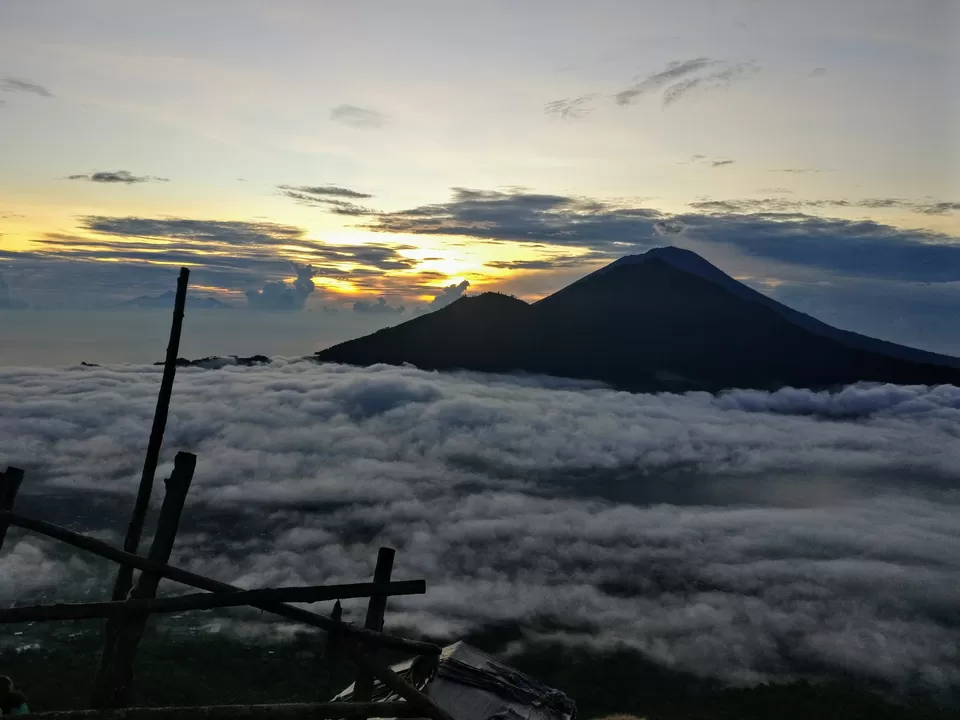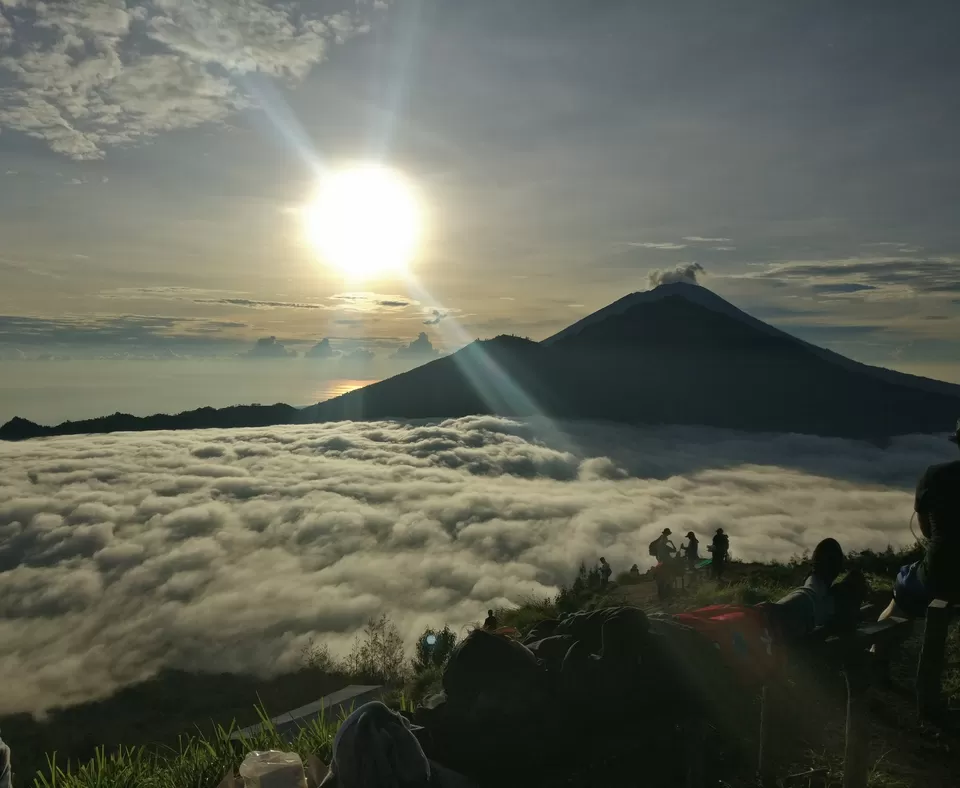 From the summit , the peaks that you see are Mt Agung and Mt Abang, both of these are active volcanos. Mt Agung erupted in Dec 2017. These 2 peaks are closed for hiking. Mt Batur's last huge eruption was in 1963.
There were many monkeys too , waiting for the sunrise ;)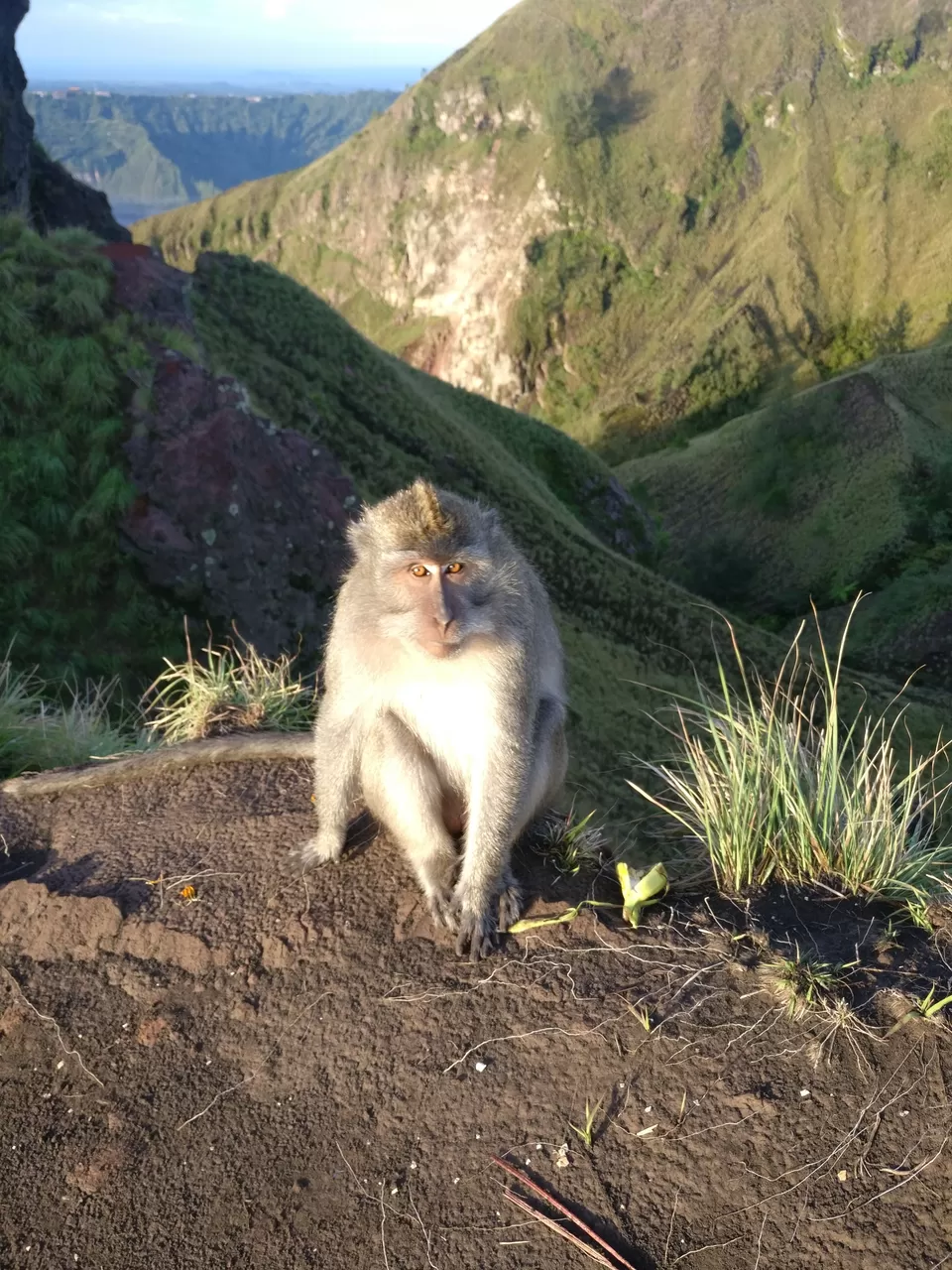 The most fascinating thing I saw was the steam rising from the craters. I have never seen something like this in my lifetime. There were people boiling eggs in this steam , yes it was that hot!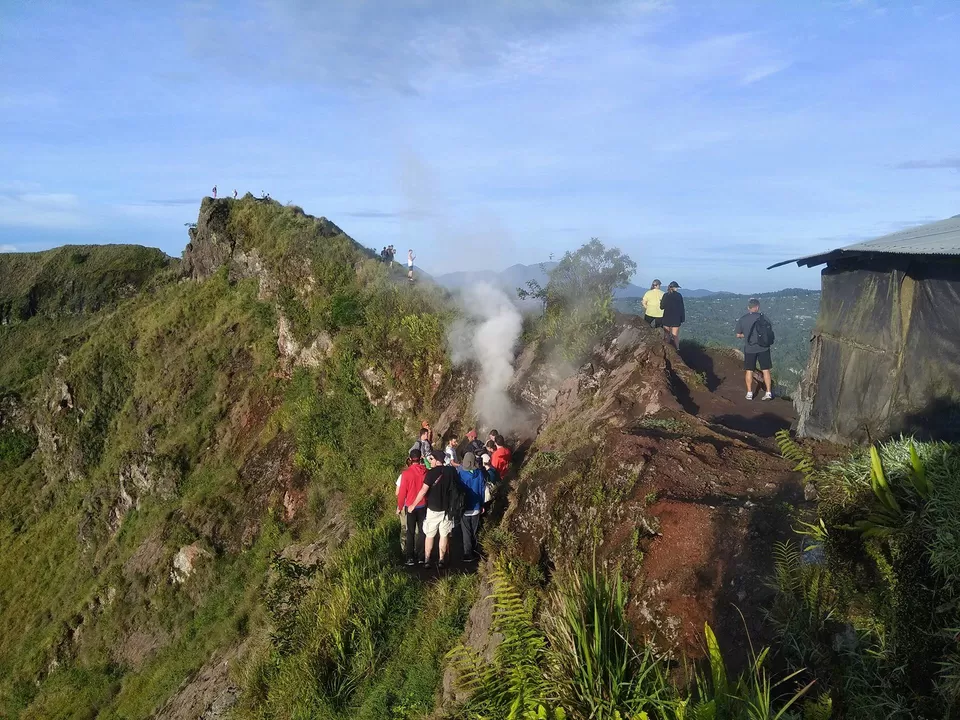 The descend was a fun ride. We were down to the base by 10 a.m. So the ascend of 2 - 2.5 hours , couple of hours at the peak and then 1 - 1.5 hr descend, in all around 7 - 8 hours is the time required for this trek.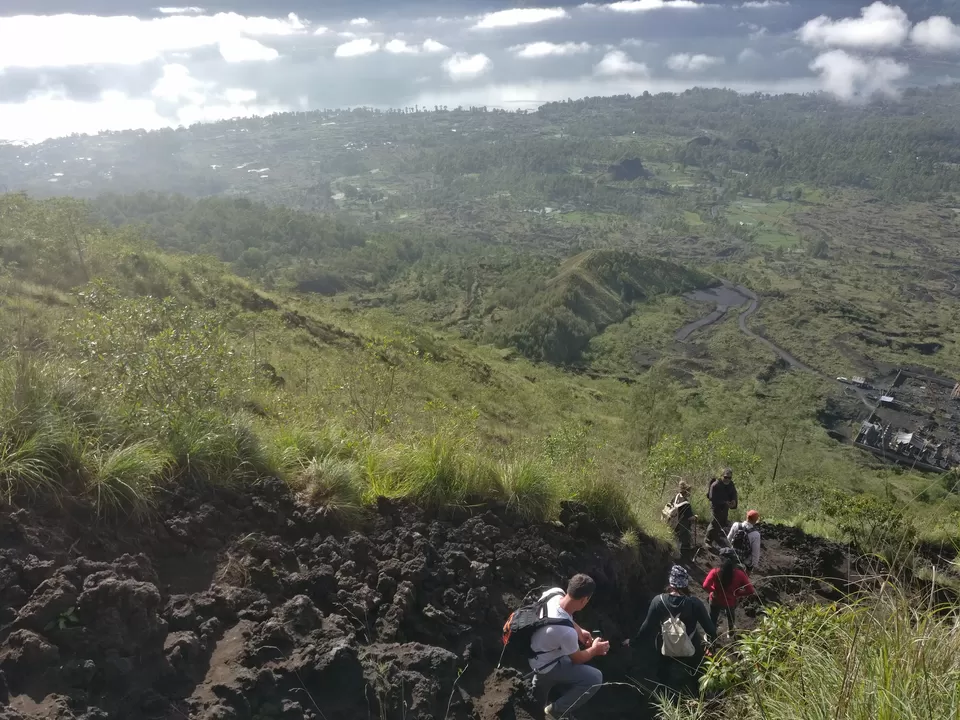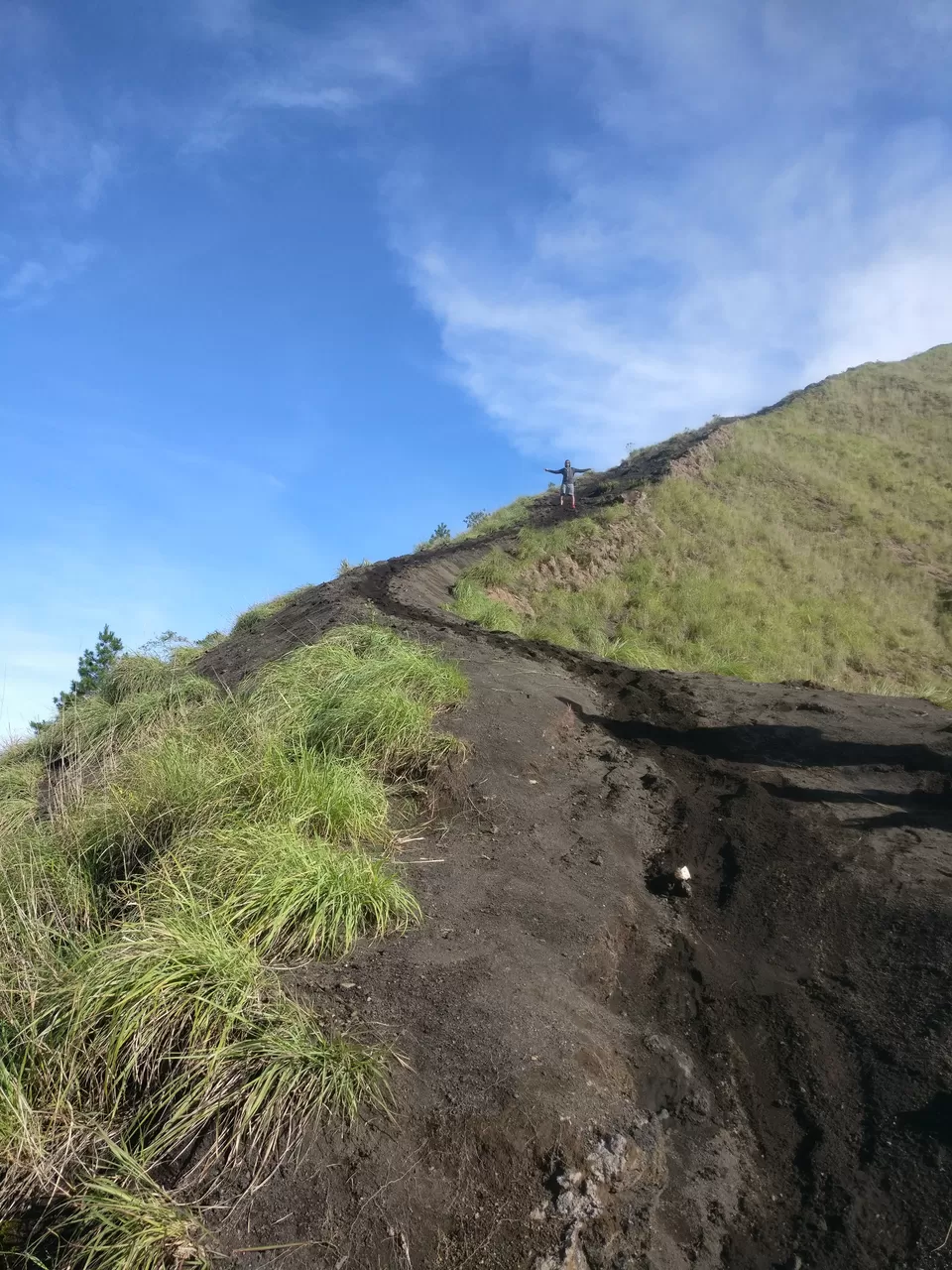 I would say the difficulty level for this trek is somewhere between easy to medium. If you haven't done any treks so far , this might be a little difficult for you , especially in the second half. If you have done at least a couple of treks, this should be an easy one for you. Whatever it is , just keep going. It sure is worth it !!