Popularly known as The Pearl of the Indian Ocean, Srilanka has endless beaches,, ageless ruins, parade of elephants, surfers, world's best tea, flavorful food and timeless history. The little island's currency value is half of India's, ie. Re 1 is equal to 2 LKR, making it one of the most financially viable countries to travel to from India.
As for the local commute, riding the bus in Sri Lanka opens up different cultural experiences and gives one an insight into the SriLankan lifestyle. Best of all is the orchestra music playing in all the buses. Just swing to the catchy tunes and ride along! Here are more such travel tips and a 10-day itinerary for travelling in Sri Lanka on a minimum budget.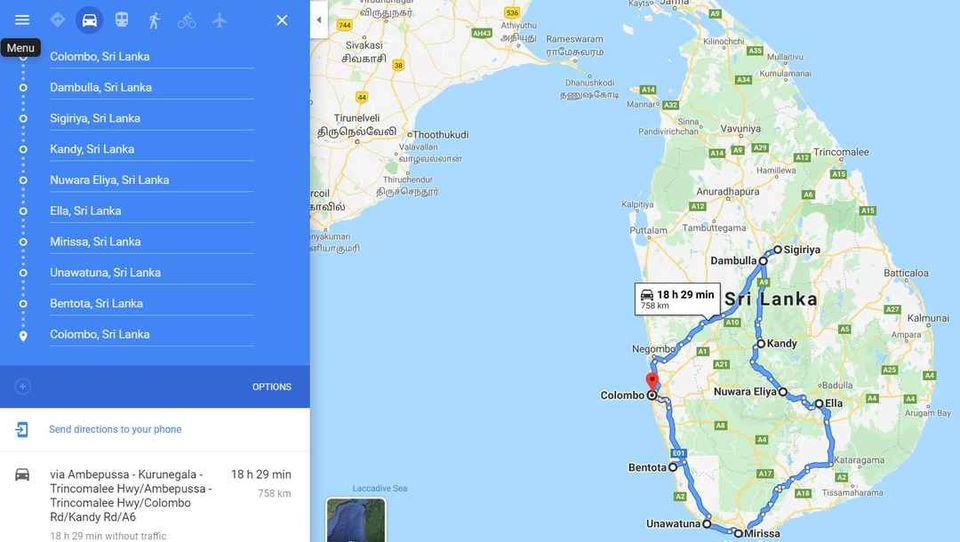 Travel Tips:
1. VISA process: The ETA (Electronic Travel Authorization) is an official authorization for a short visit to Sri Lanka and as the name suggests, it is issued electronically. Applicants receive their visas via email, after filling the application form with the necessary information. Once the payment process is completed, you can get your ETA . There are plenty of sites that issue the ETA. Compare prices before you make the payment as some sites are more expensive and add exorbitant amount of service fee. Show your ETA letter at immigration on arrival and that's it.
2. Indian Driving License is not valid in Sri Lanka. You need to get a Temporary Driving Permit from the Motor Vehicles Department at Colombo (you can seek your car/bike rental agency's help to get this done quickly, for a fee). Fill a temporary driving permit form, submit it along with the copy of your Indian Driving License Or International Driving Permit and pay a fee. It costs about Rs 2500 including tax or 6000 LKR and takes at least 5 hours to get processed. 3. For SAARC countries, the entry fee for most of the tourist sites are discounted. Carry your Indian passport to avail the benefit.
4. Homestays are the best accommodations in Sri Lanka for a more holistic cultural experience.
5. As all the bus terminals are on the highway, booking hotels along the main roads will help you save the commute time and money.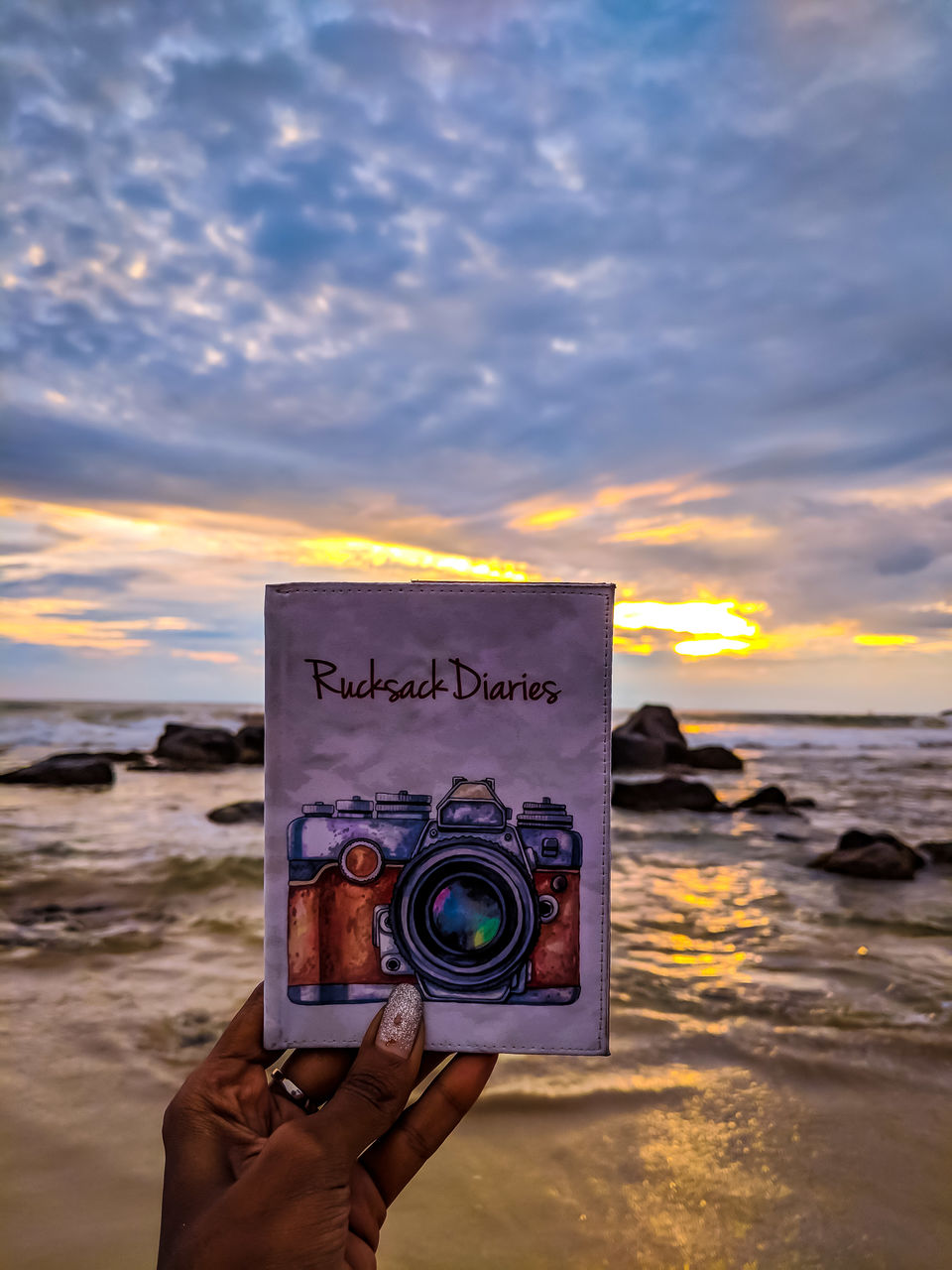 Day 1 - India to Colombo
The flight to Sri Lanka is 90 minutes long from Bangalore and it takes about 3 and a half hours from Delhi. Take the early morning flight so you can reach Colombo on time for breakfast. Take an A/C bus to your hotel from the airport at a cost of just 150 LKR per person. As soon as you touch down in Colombo, the clean roads, the orderly traffic system and smiling faces will kickstart your vacation! So, just take a deep breath and get ready for the beautiful journey ahead.
A must-visit in Colombo is the Galle Face: the heart of Colombo. It is a popular destination for children, vendors, teenagers, lovers, kite flyers, merrymakers alike. Basically, all those who want to indulge in their favorite pastime next to the sea, under the open sky. There is delicious street food to dig into, right next to the beach with a view that looks like Mumbai's Marine drive. Take a walk, snack up and just soak in the SriLankan breeze.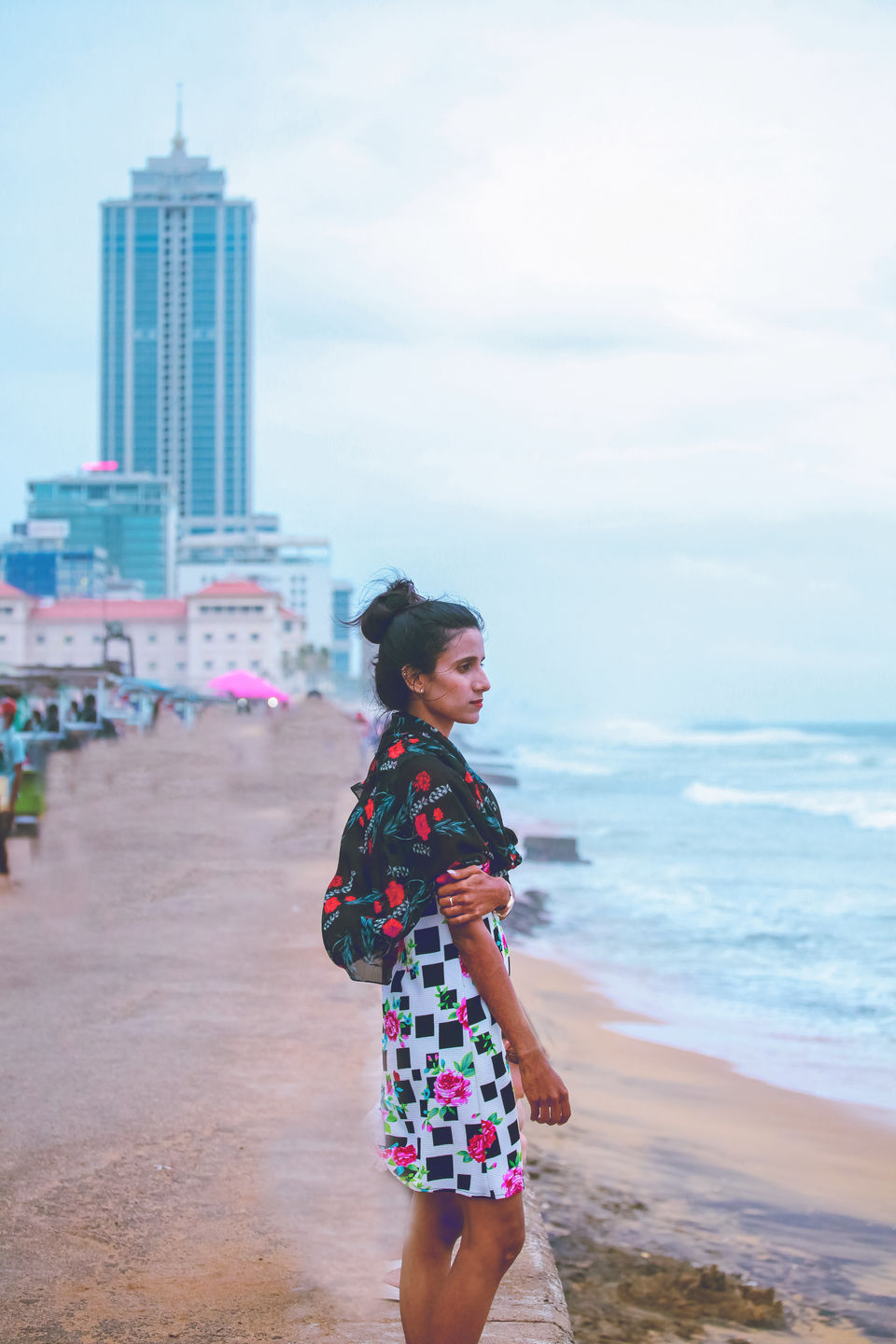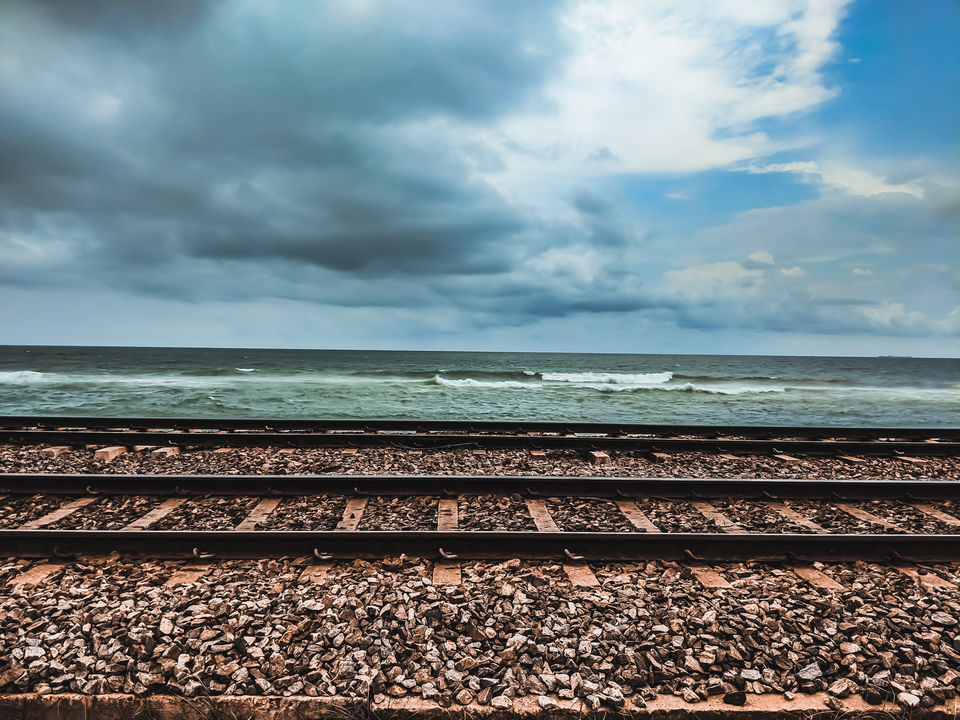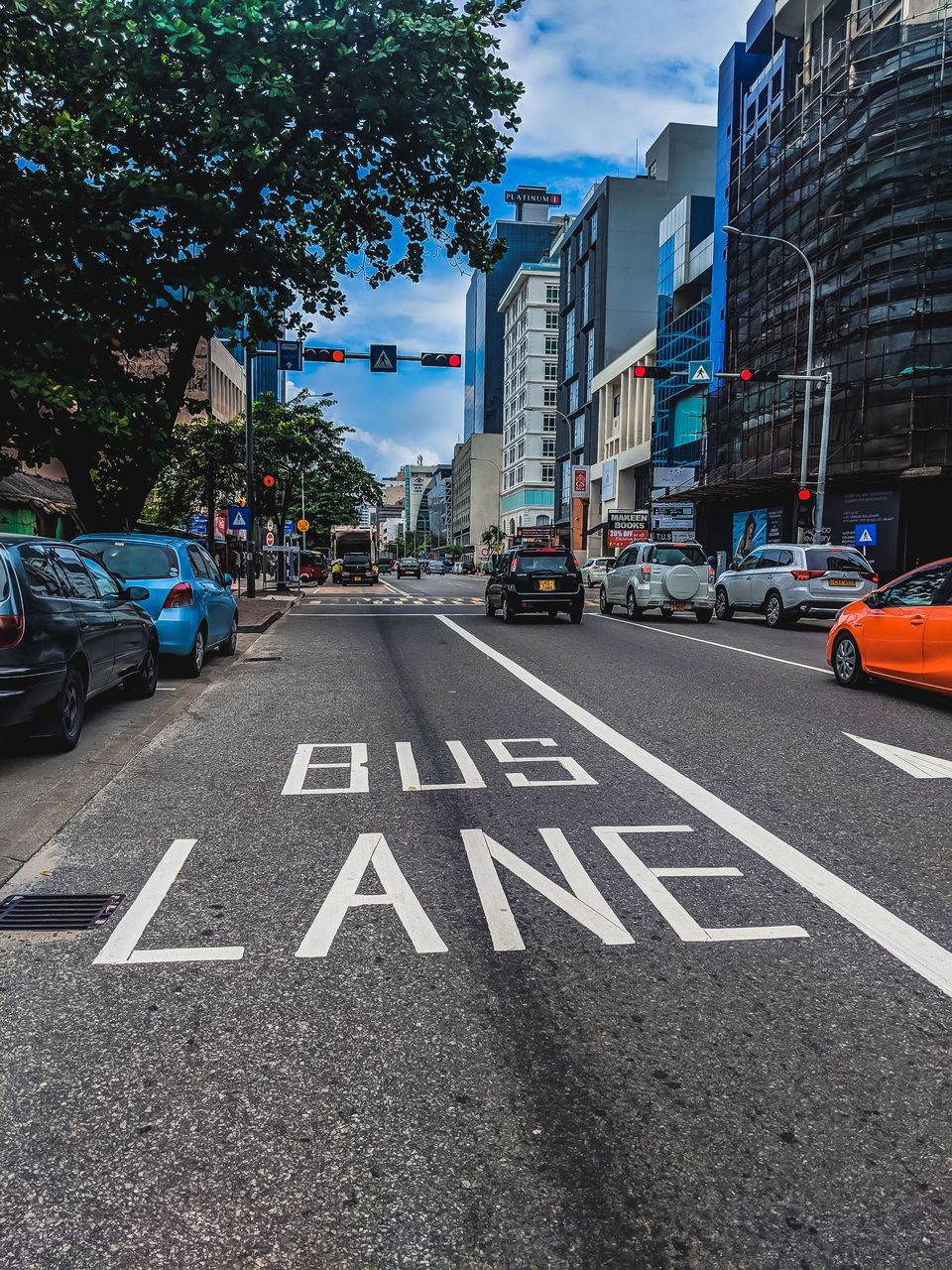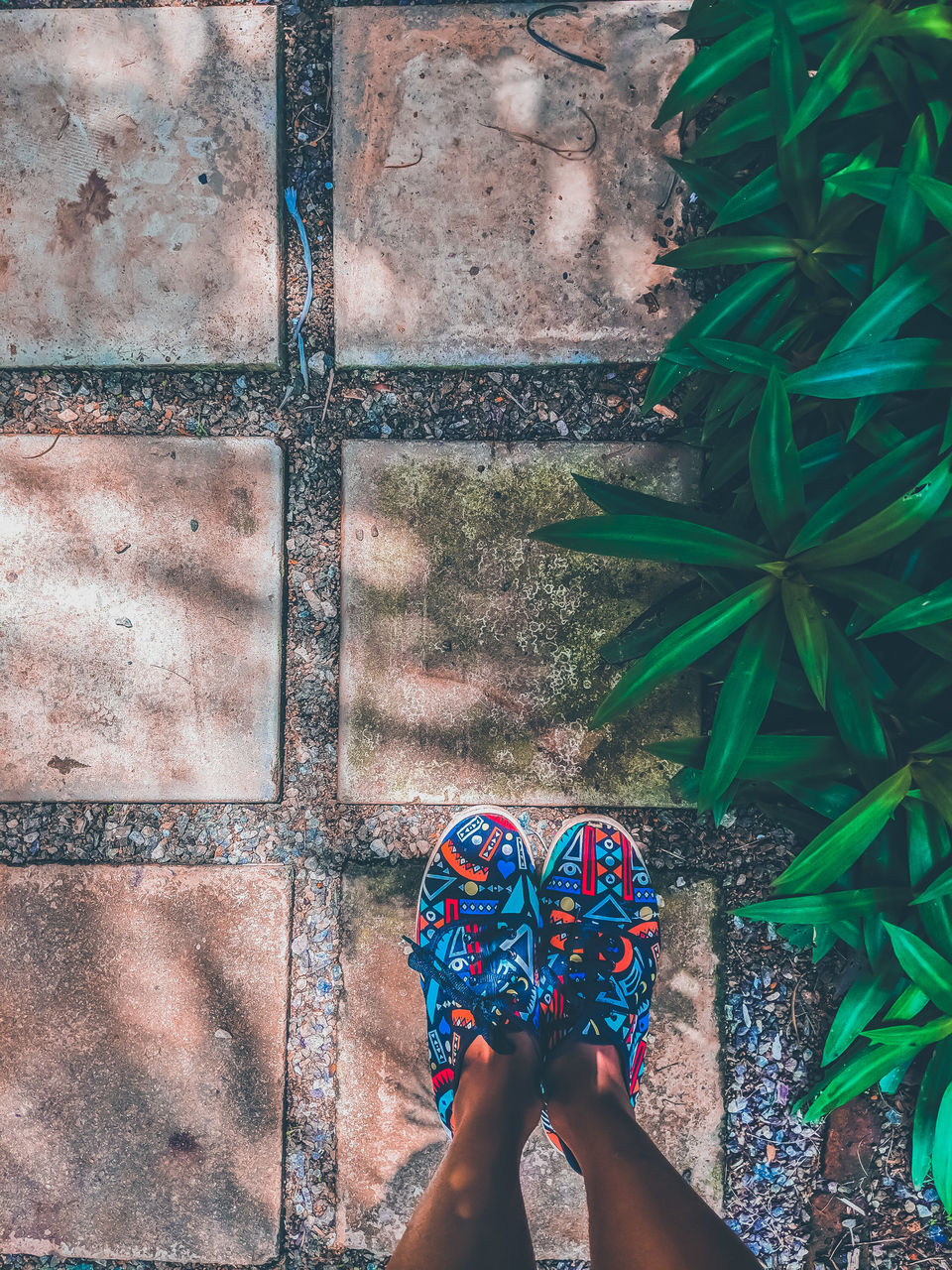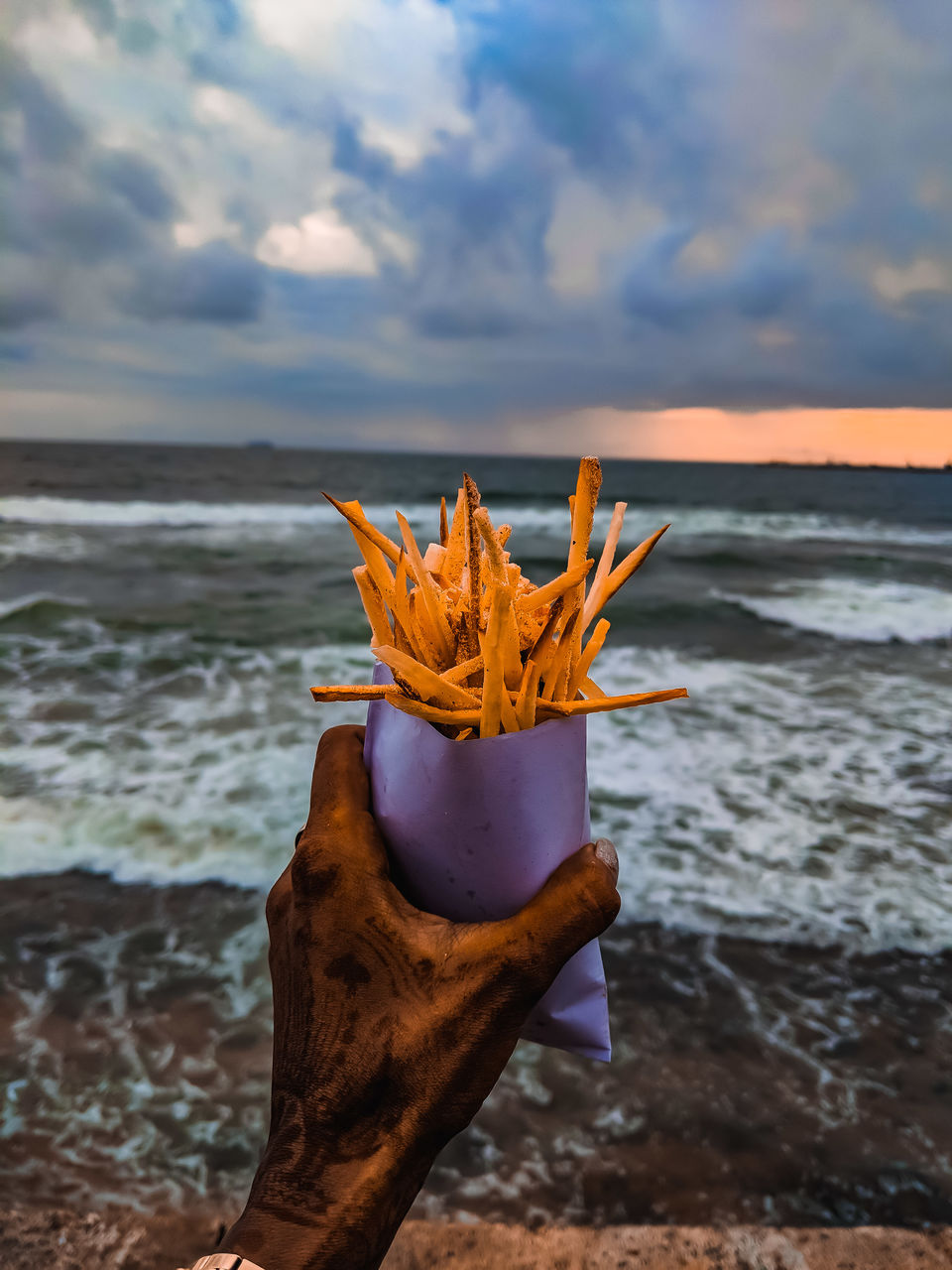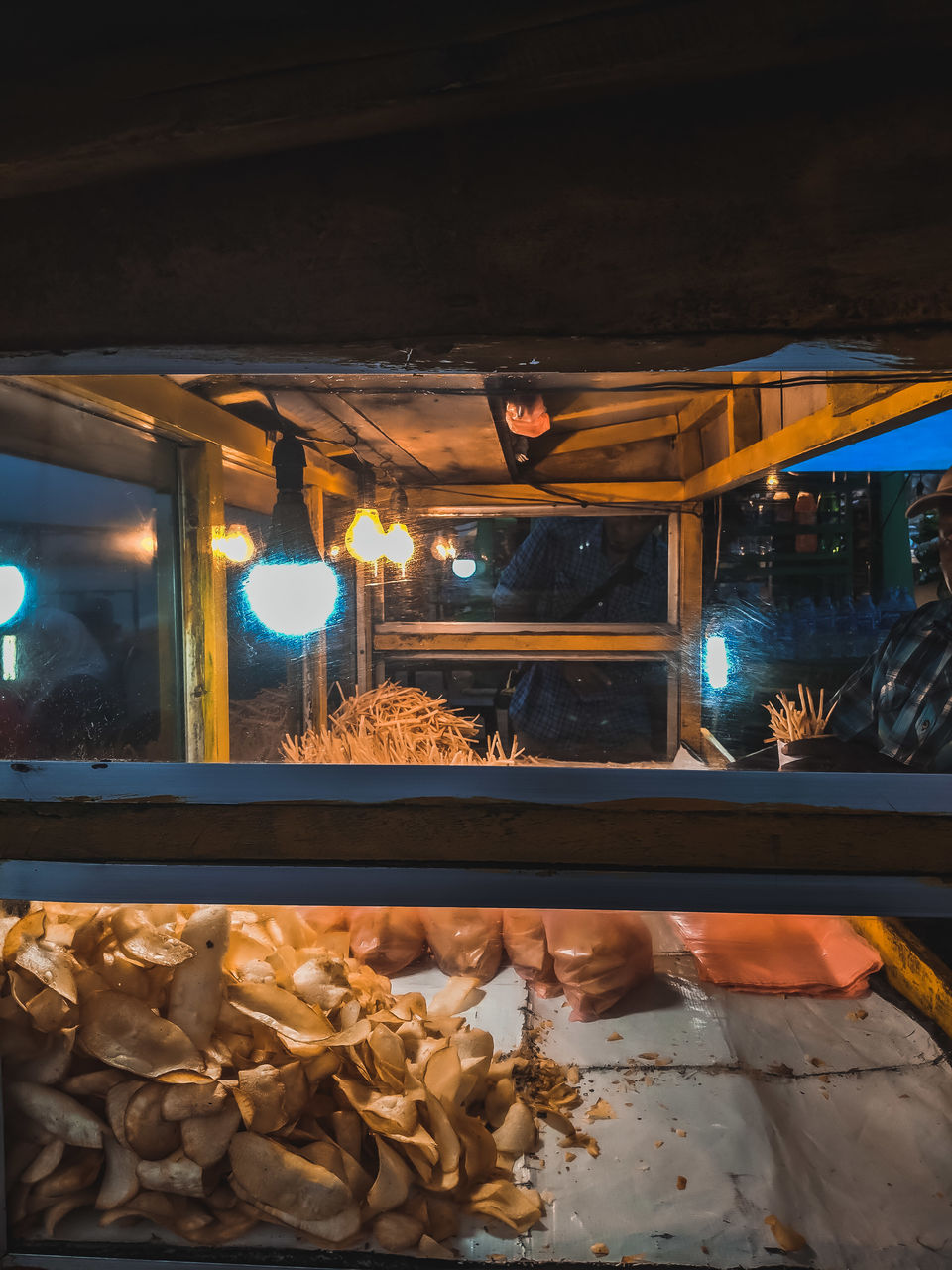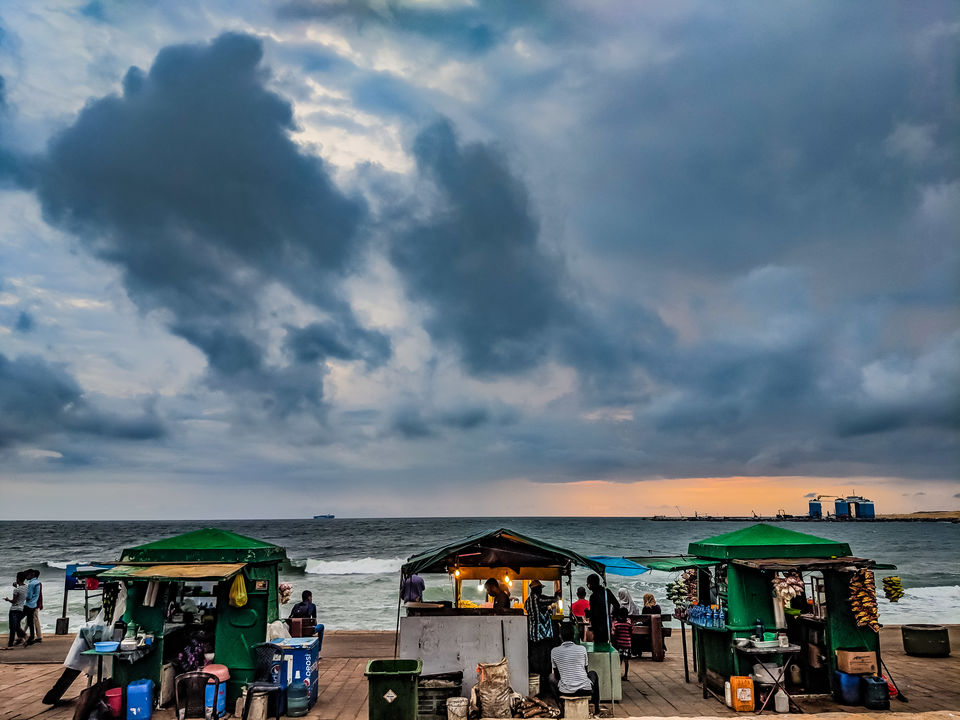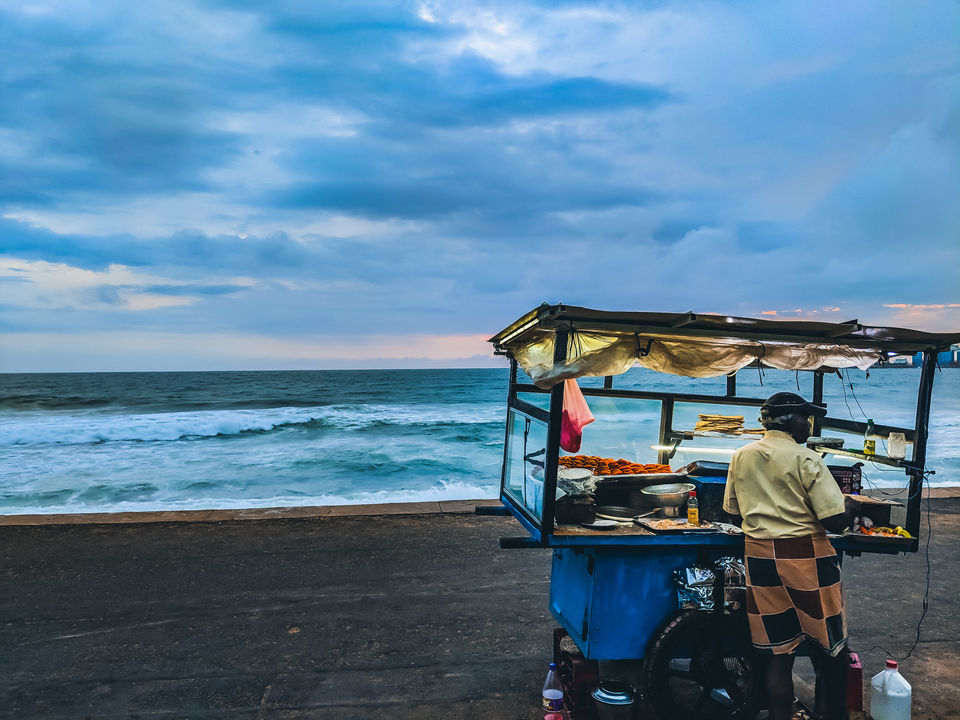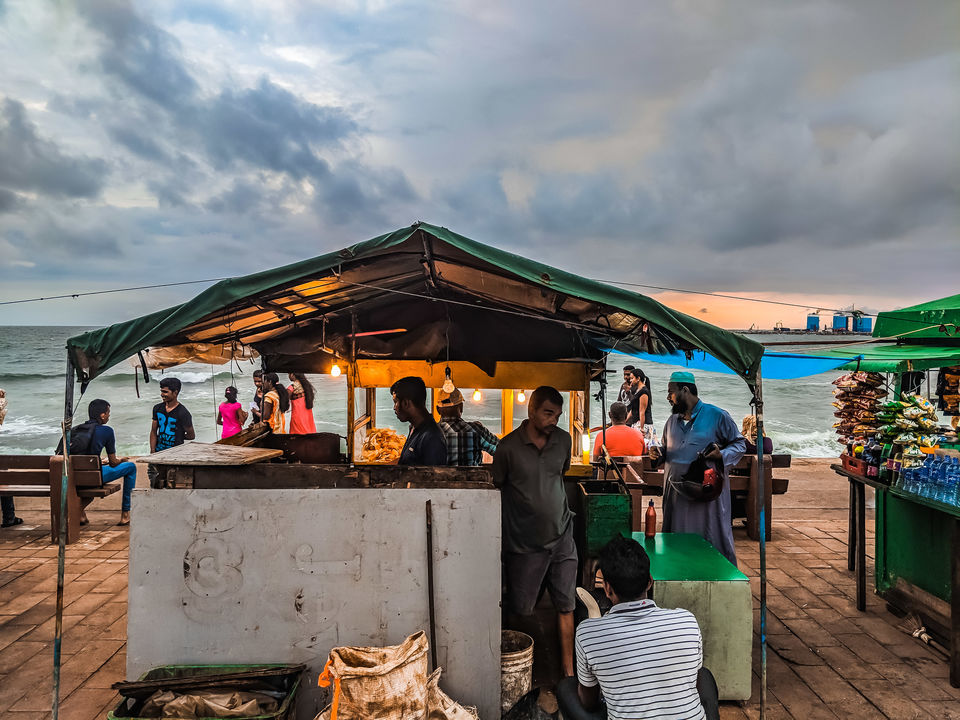 Day 2 - Colombo to Dambulla
Start your day as early as possible as you have a long drive of 3 hours ahead of you. Take a bus from the Colombo Central bus stand, ask for the route number, buy a ticket and get going ! Get off at the Dambulla bus stand which is right on the highway and take a rickshaw to the Dambulla cave temple. This is certainly one of the most amazing cave temples to visit.
Stay the night in the vicinity of Sigiriya, a quaint town, that will definitely rejuvenate you with its cozy home stays. Wake up at 4.00 am to watch the sunrise from Pidurangala rock, (it is totally worth the trouble of getting up early, if you're not a morning person), followed by a hike up the Sigiriya Lion Rock, which is also locally known as The Eighth Wonder of the world.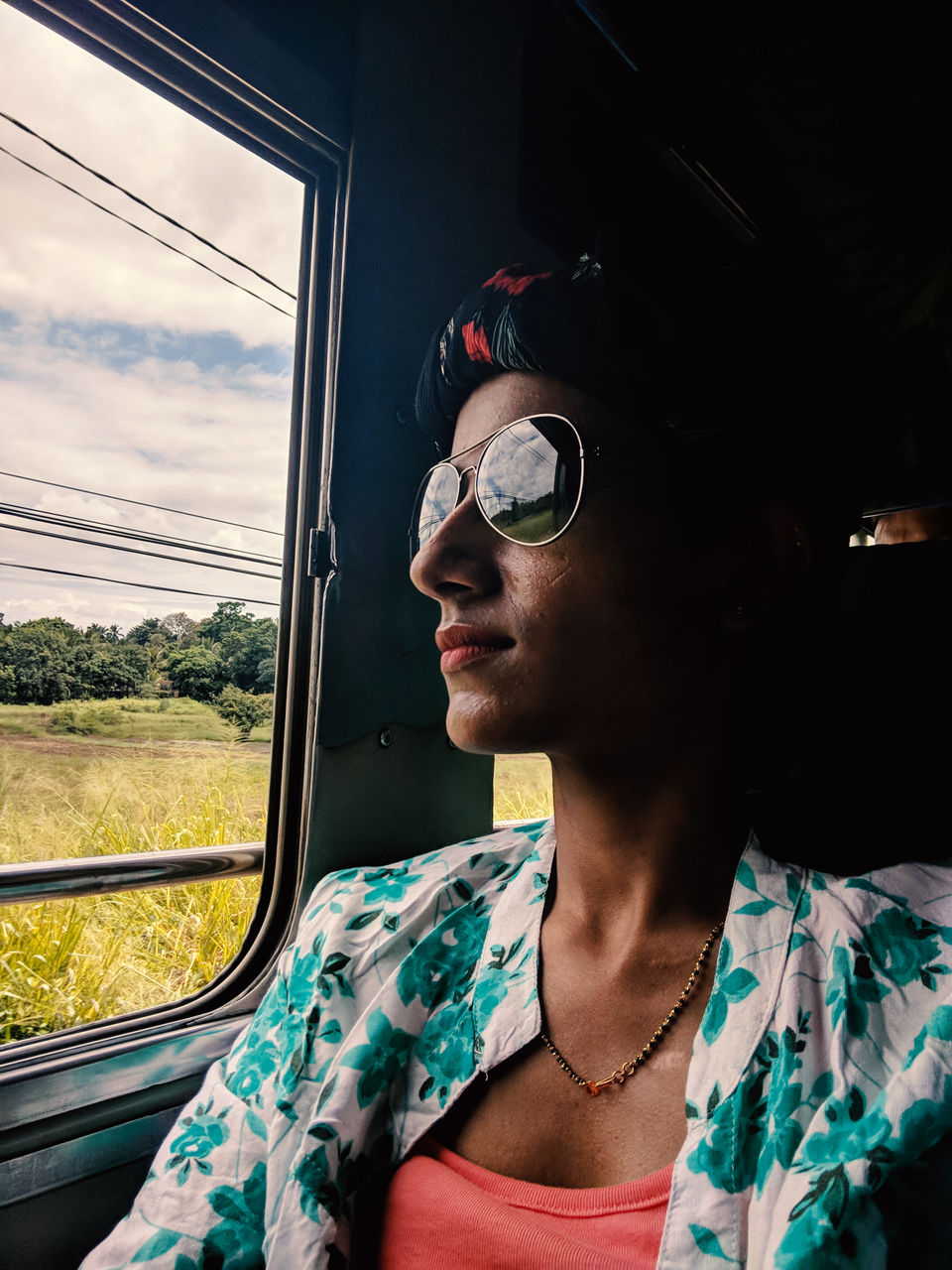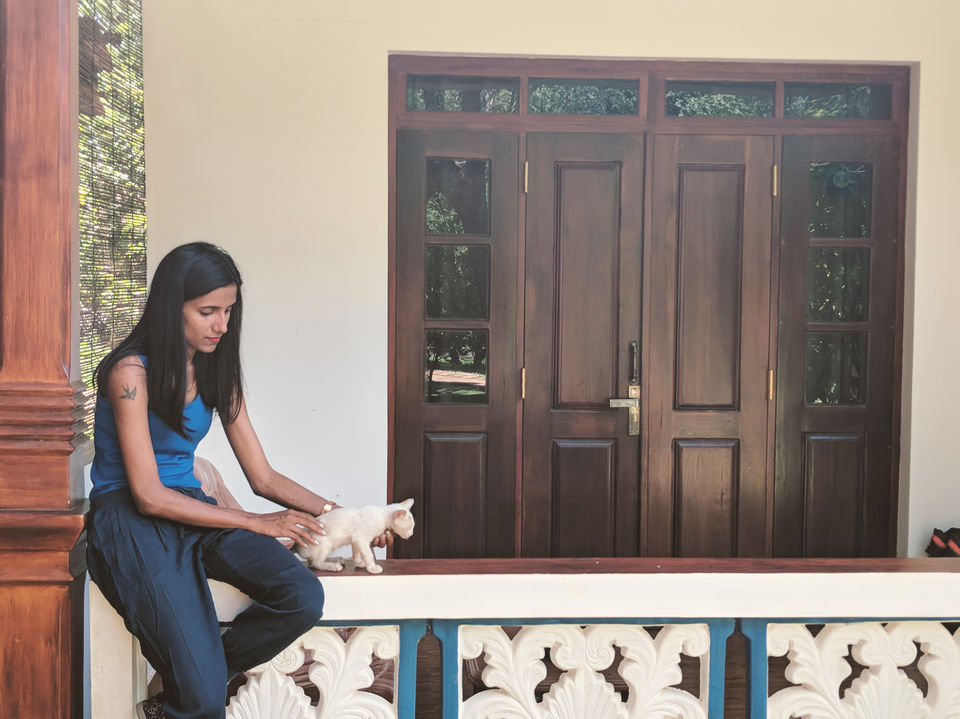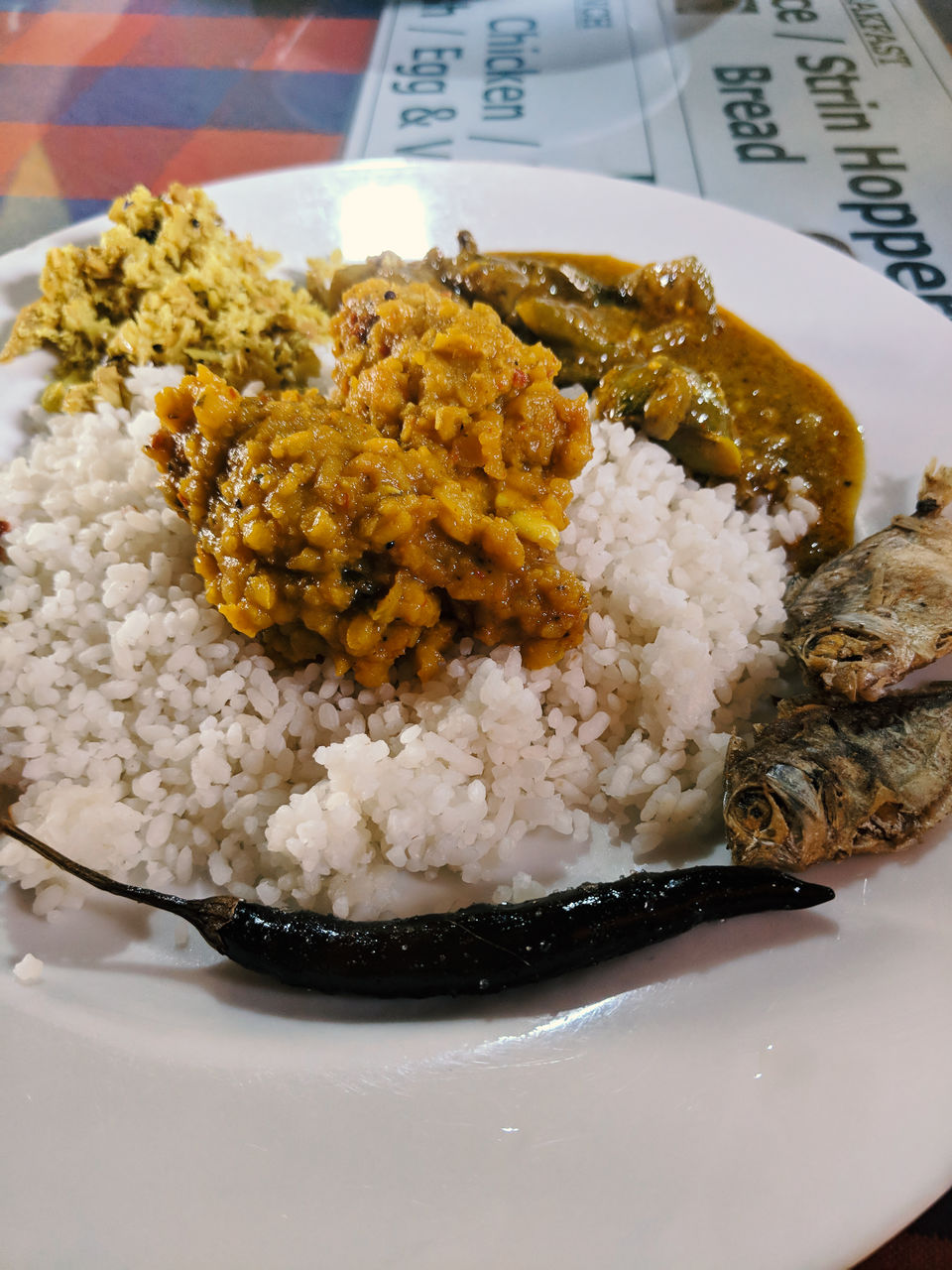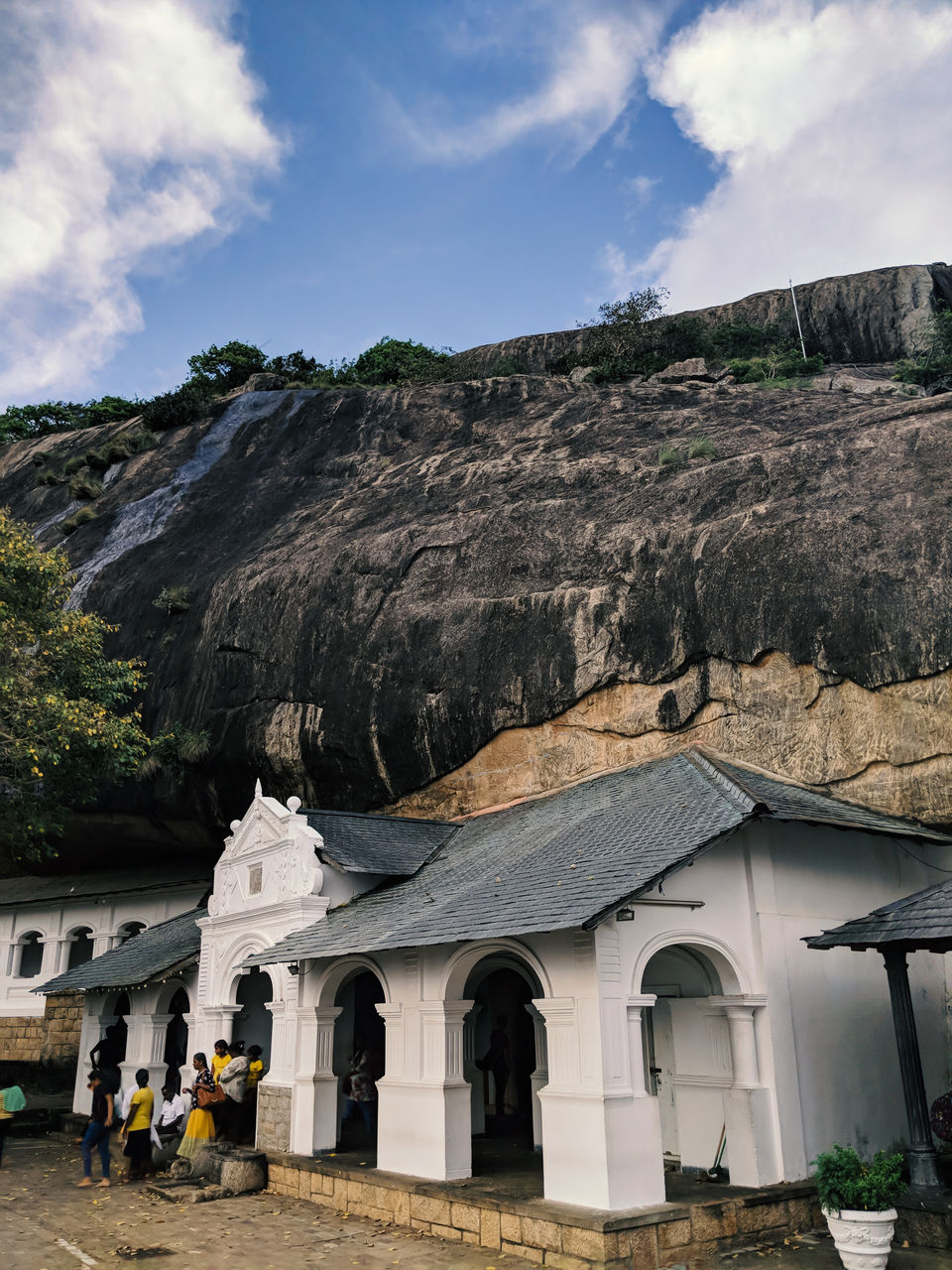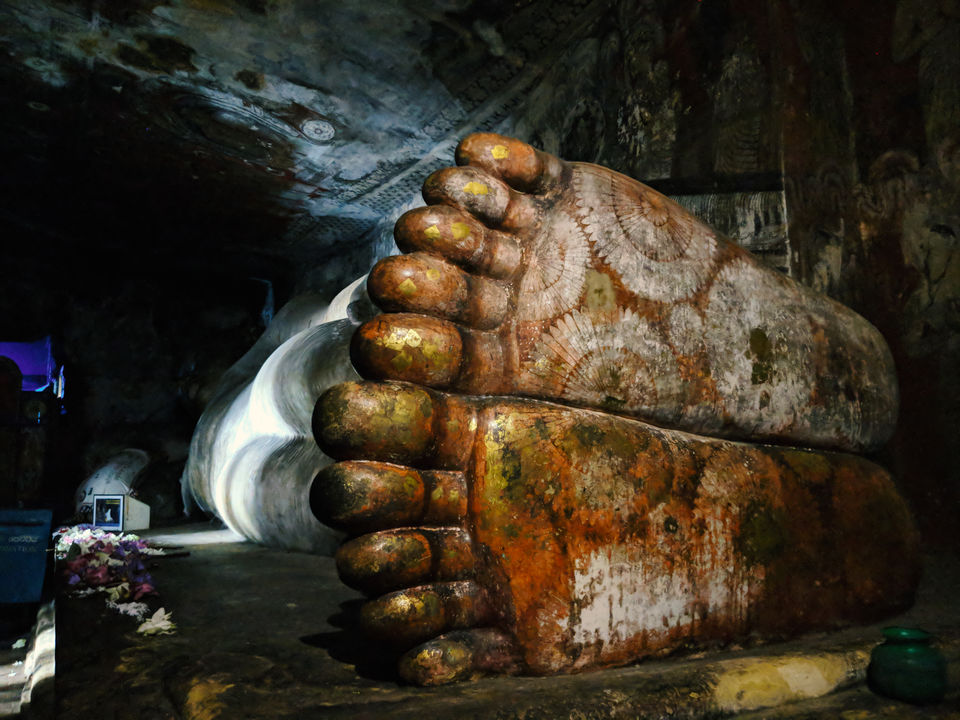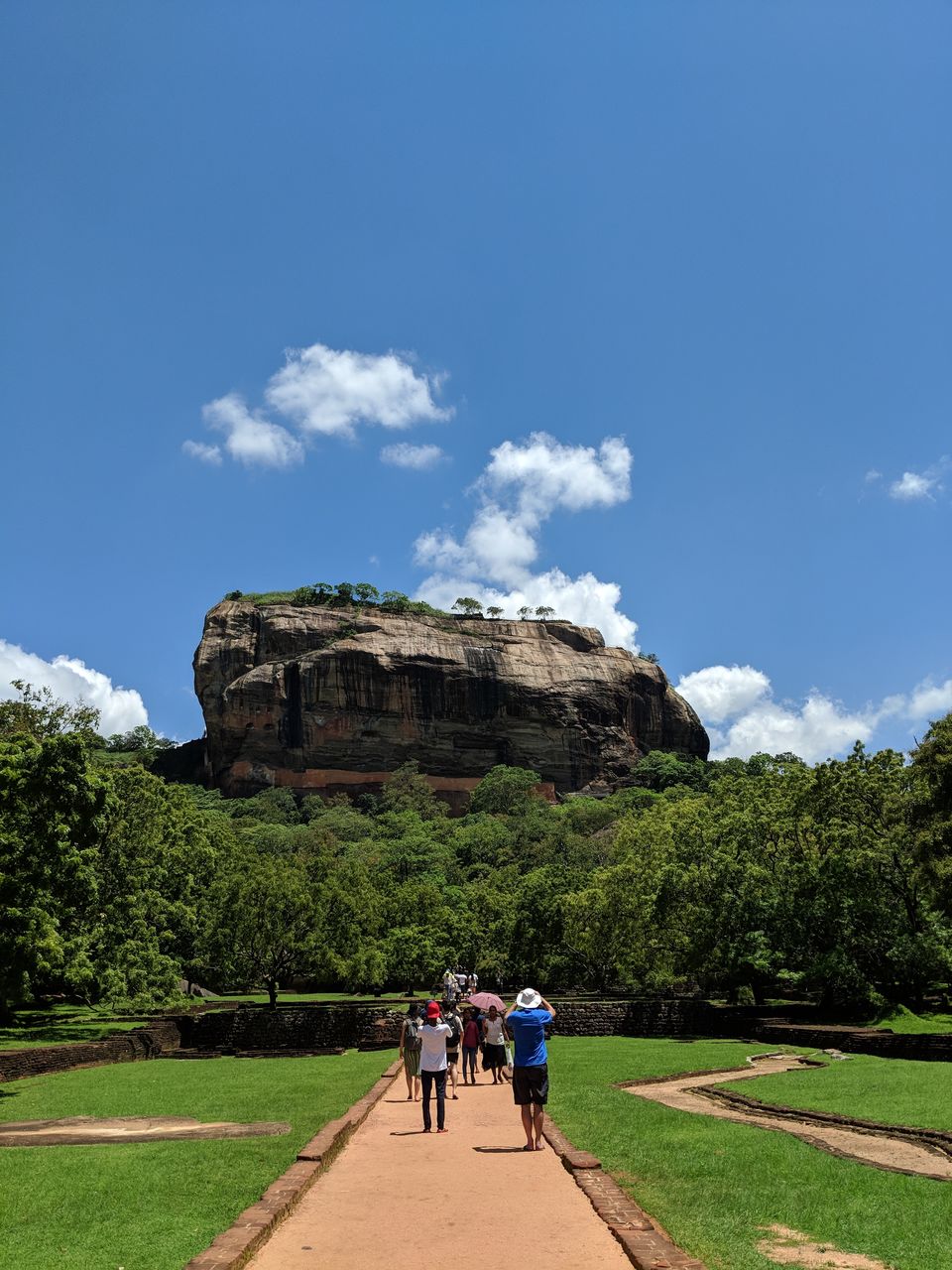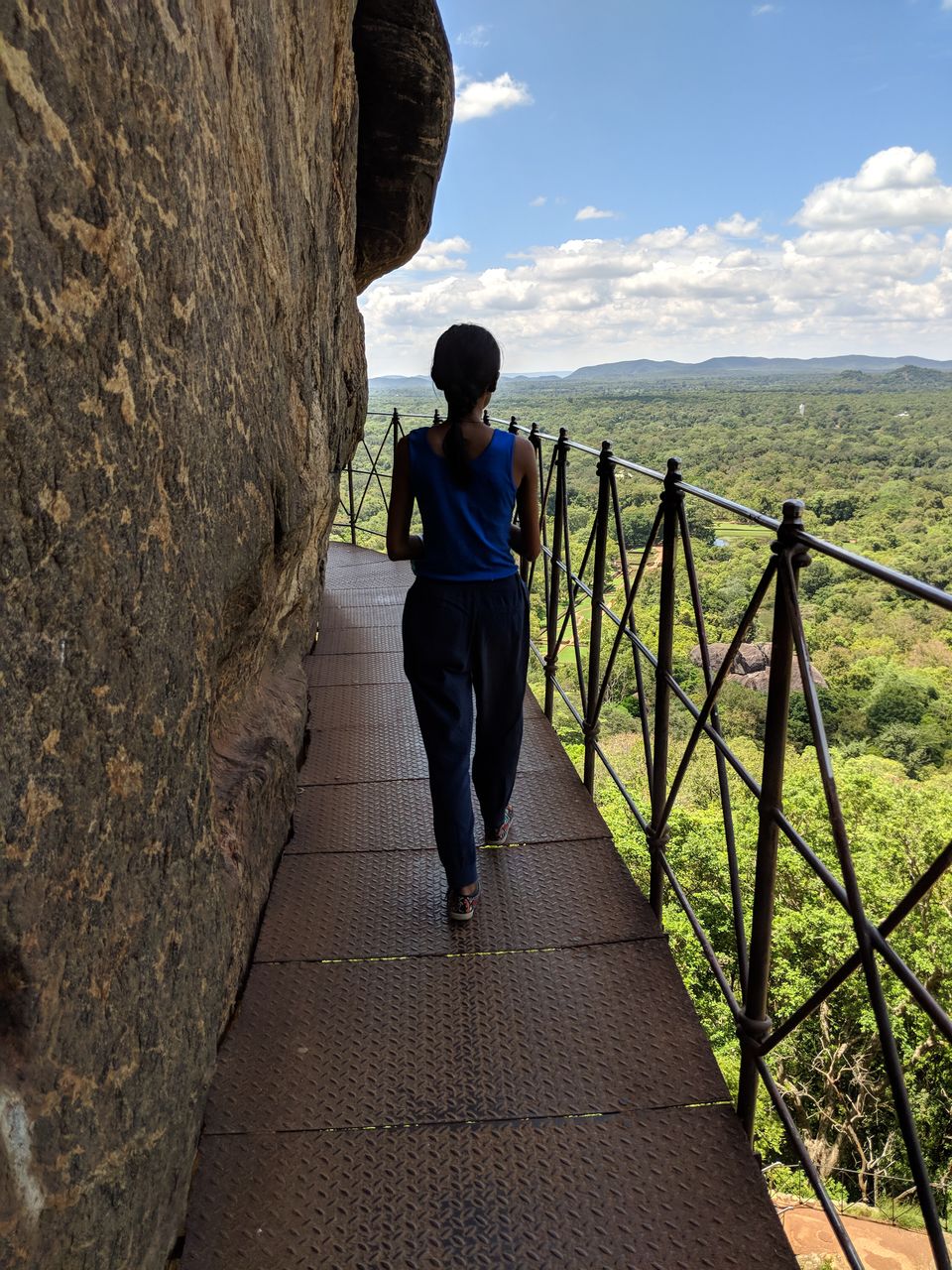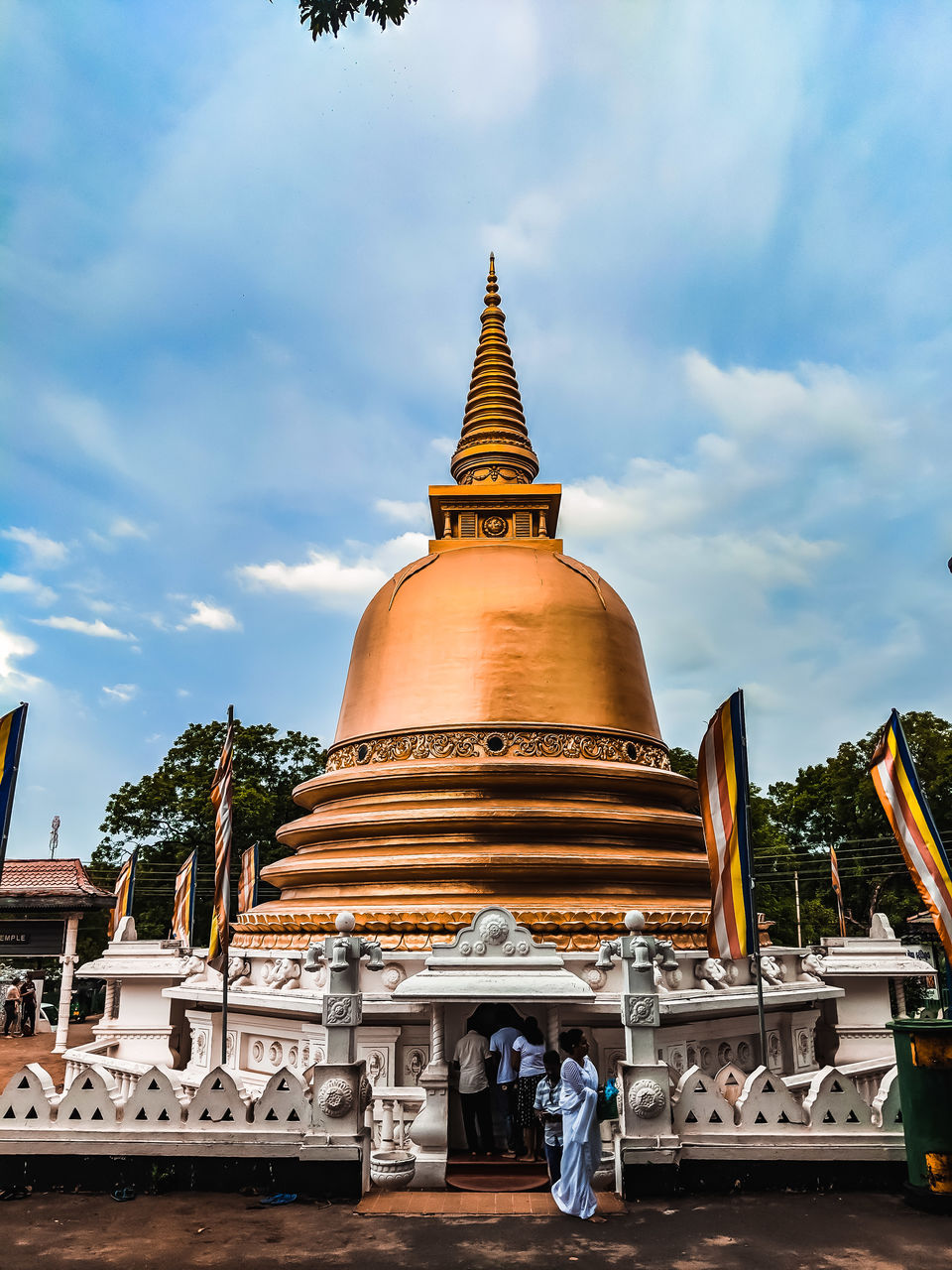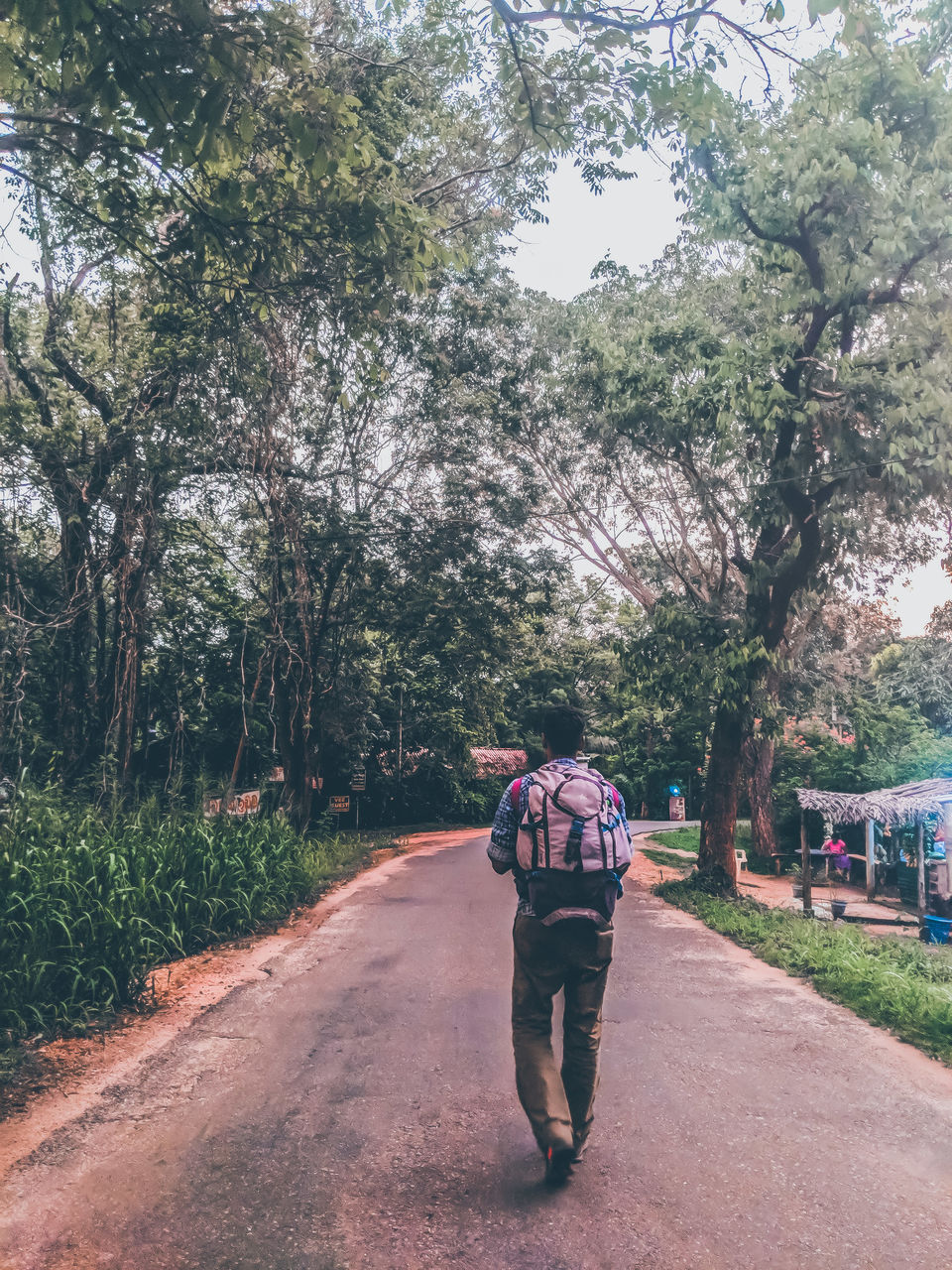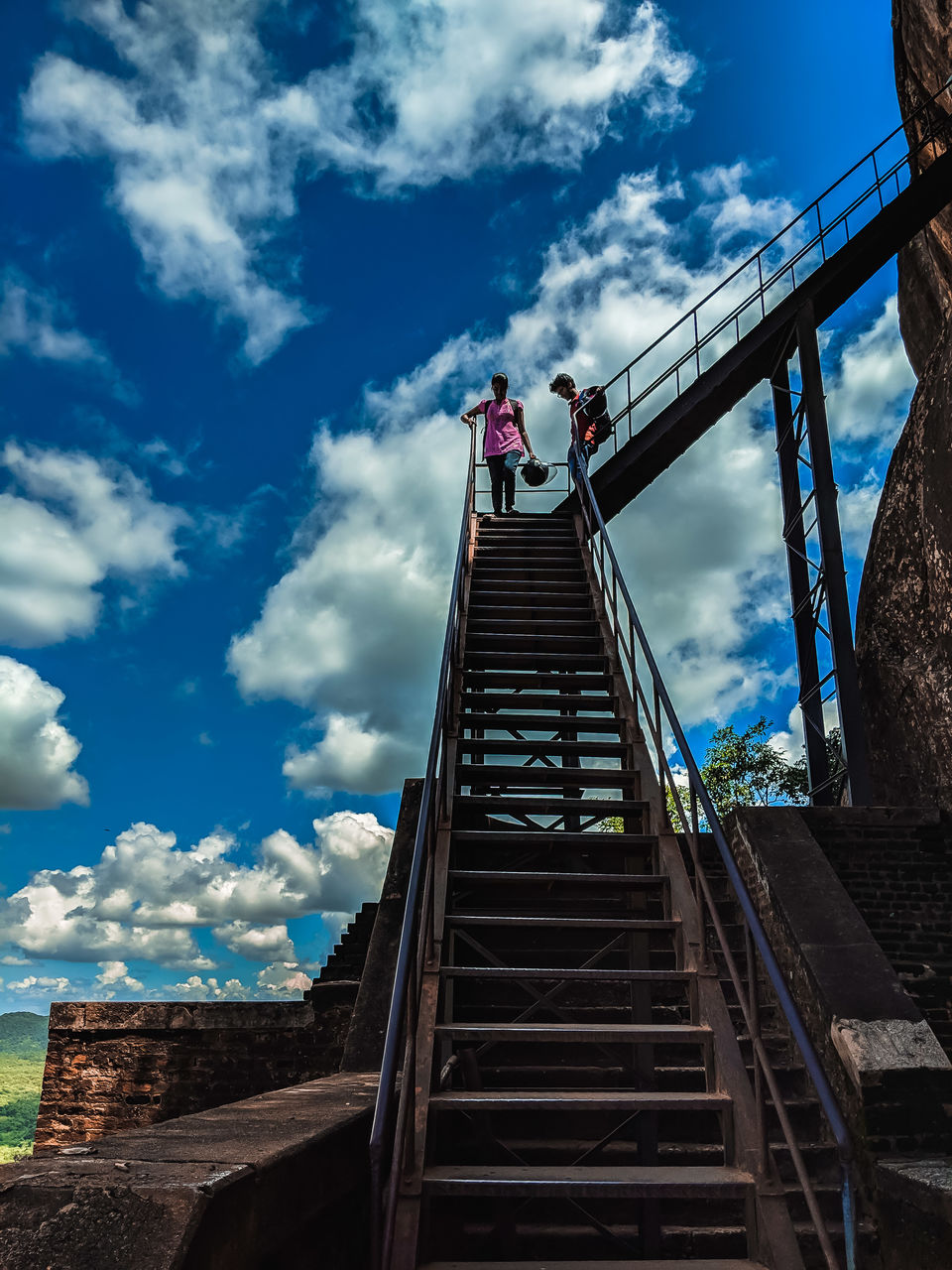 Day 3 - Sigiriya to Kandy
Kandy should be the next city on your list. Take a bus from Sigiriya main road, in just two hours you will reach the plateau-city surrounded by mountains. Known for its scenic lake, Bogambara, sacred Buddhist sites and the grand Esala Perahera annual procession, Kandy is the most beautiful town in Central Sri Lanka. The view from the Bahiravokanda Vihara Buddha Temple shows you the entire city of Kandy. You can spot the famous Queen's hotel, stadium and Kandy Lake. Also, known for its biodiverse rainforest and tree plantations, visit to any of the tea factories will give you an insight into the flavourful world of tea-making. A day trip package in a rickshaw is sufficient to see the wonderful world of Kandy. While here, do not miss the quirky little cafe in the Secret Alley.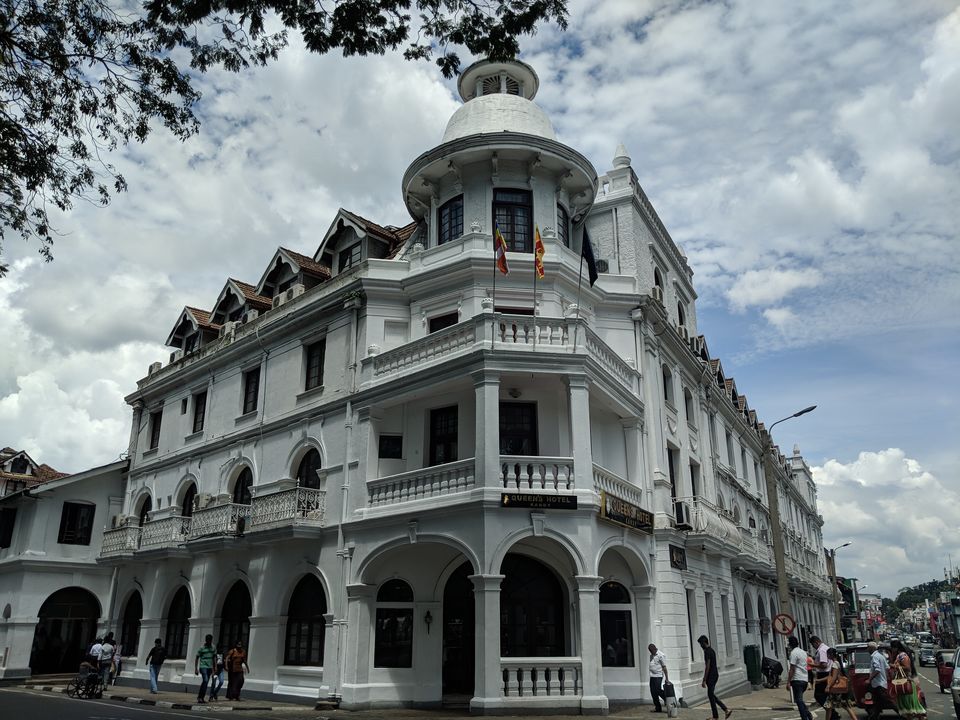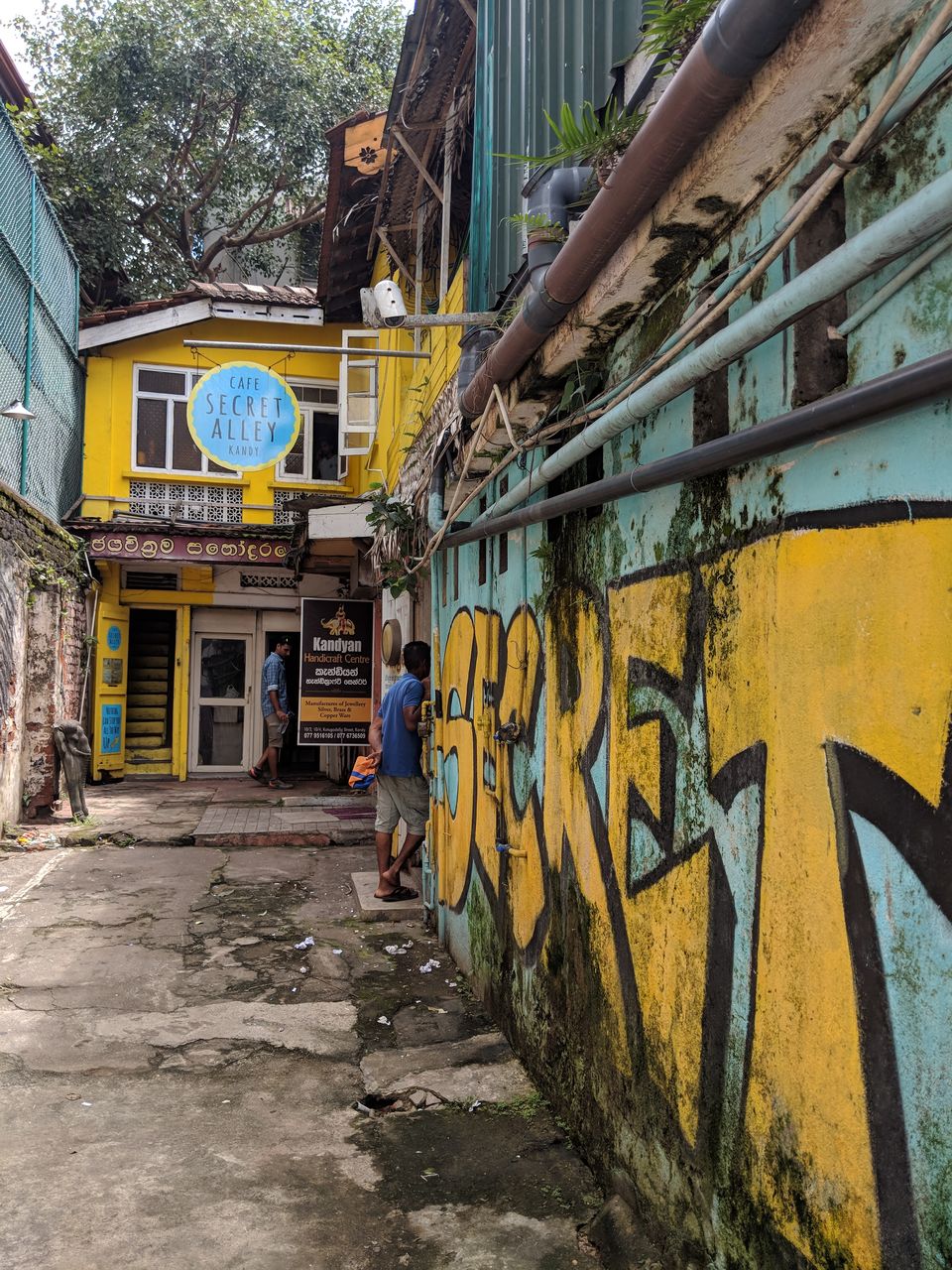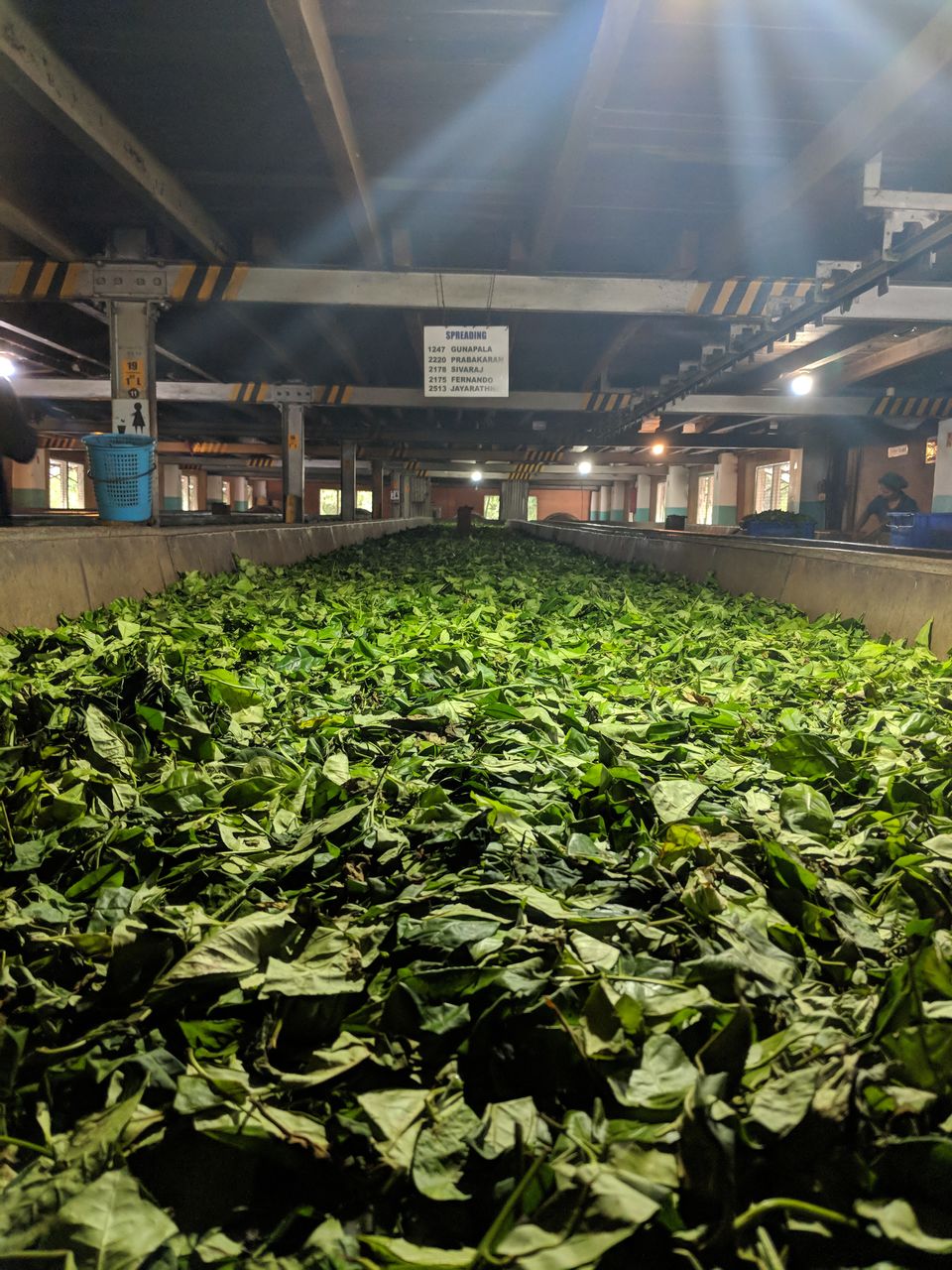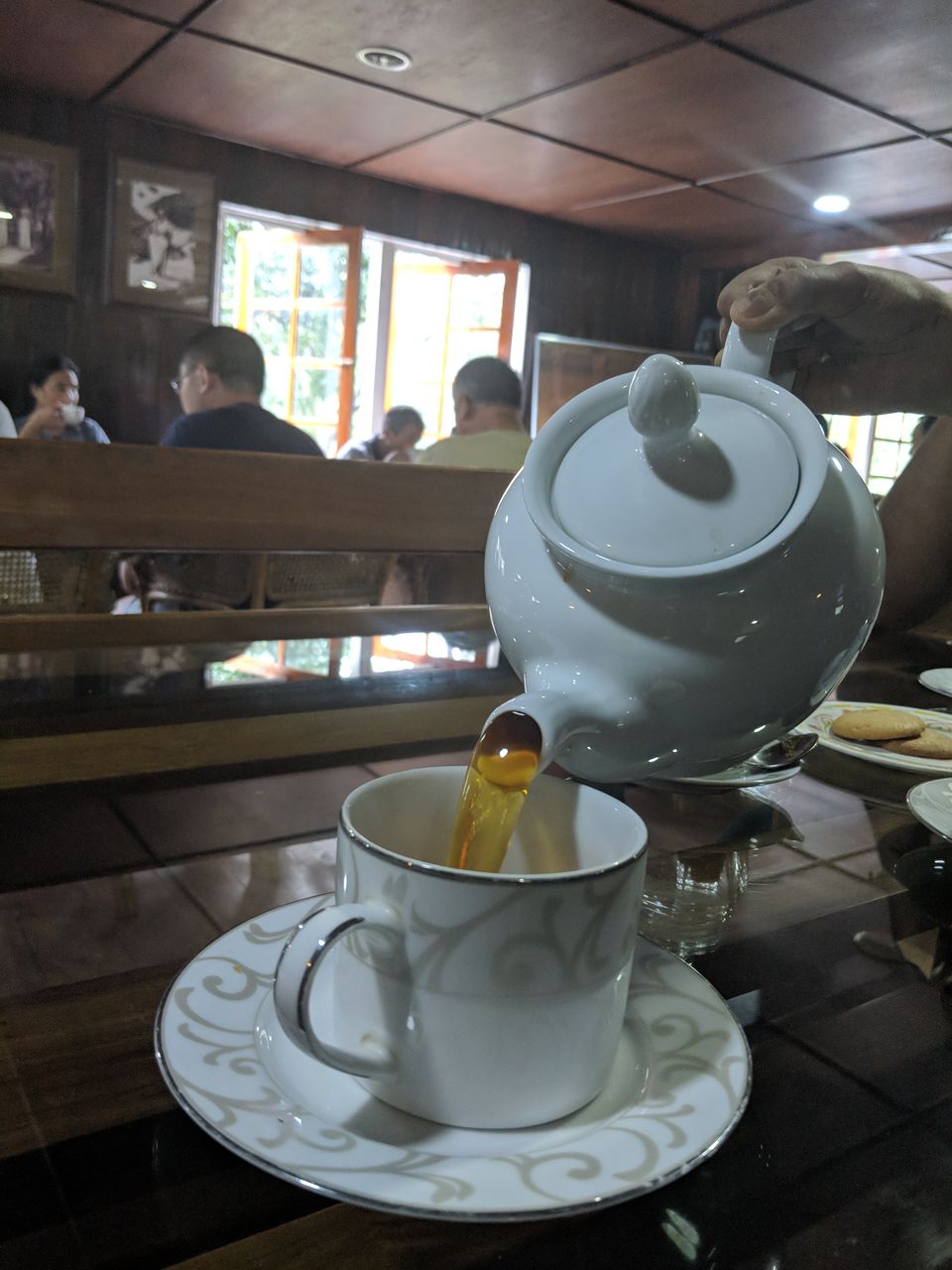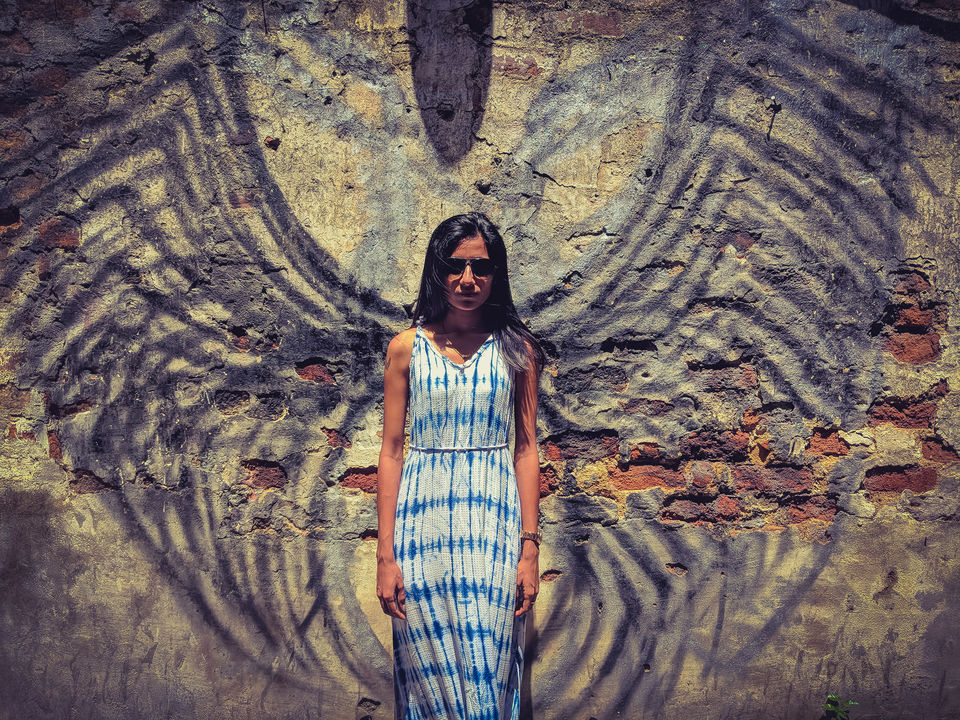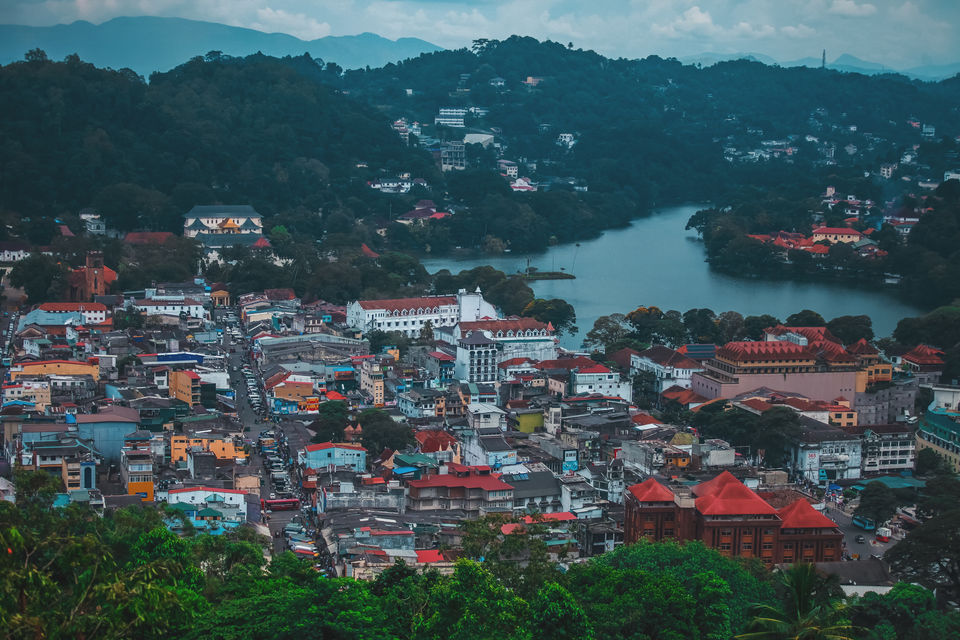 Day 4 - Kandy to Nuwara Elliya
Next destination is Nuwara Eliya or the Little England of Sri Lanka, a charming hill country with pleasant temperatures. Bus from the Kandy bus station or a rickshaw ride, a little more than an hour long will take you there. It is one of those gorgeous colonial settlements in the country where the Britishers had built their holiday bungalows. The best way to experience Nuwara Eliya is to stay in a cozy homestay and relax with a cup of tea. Do not miss one of the oldest post offices built here in 1894. Take a boat ride in Gregory lake and enjoy a hot cuppa maggi while at it.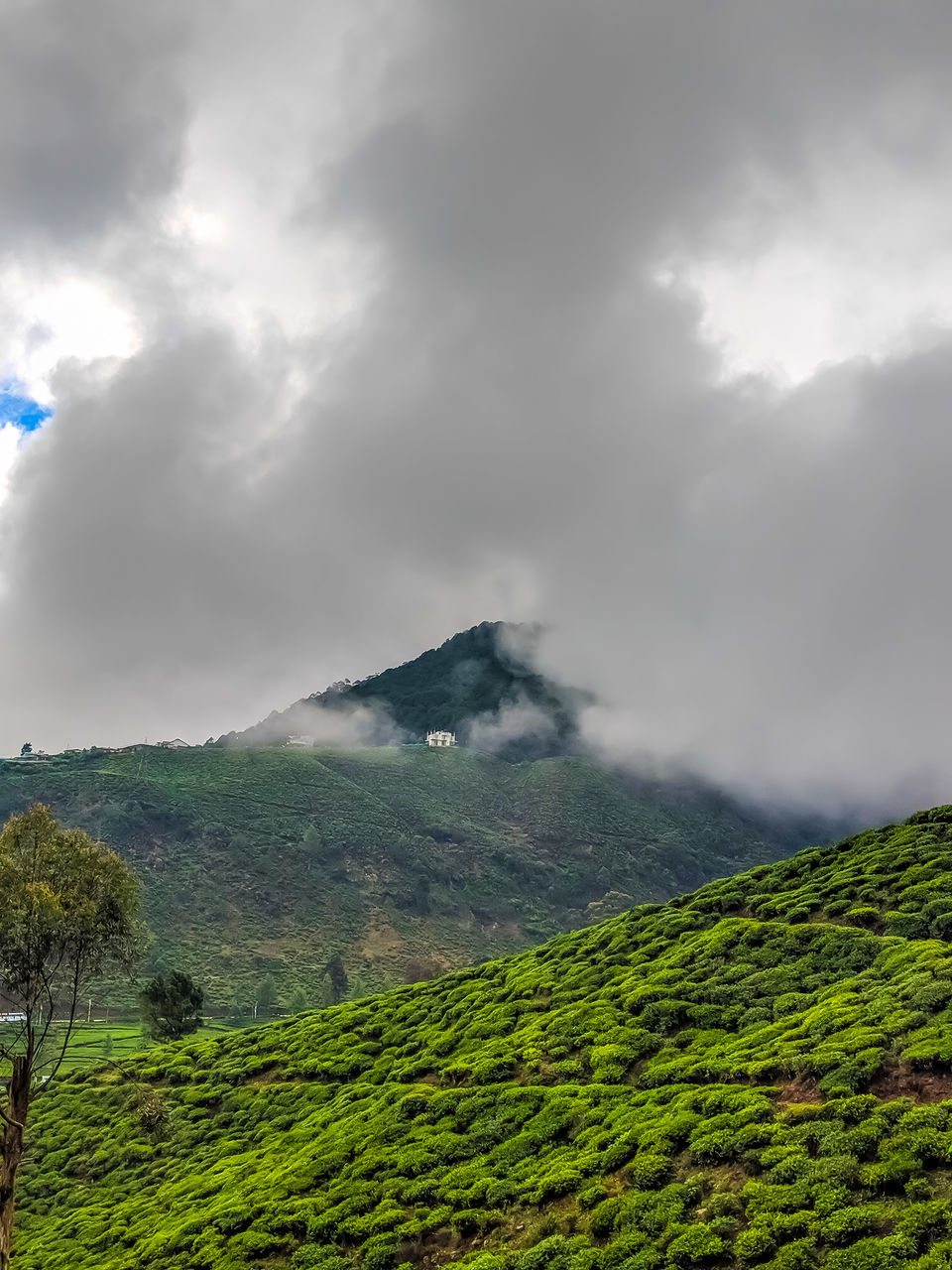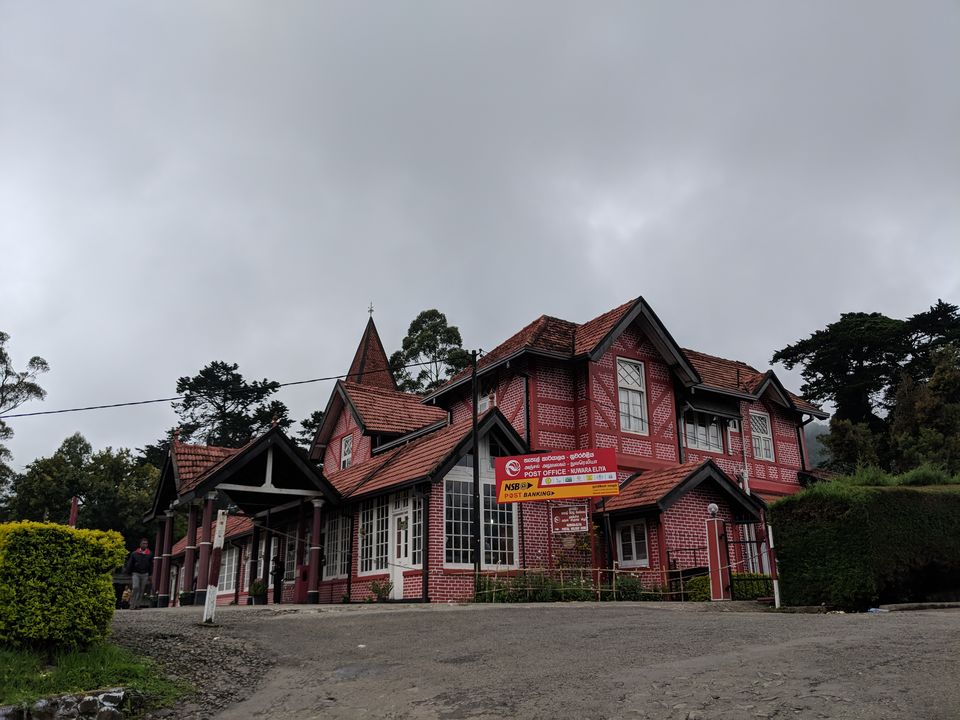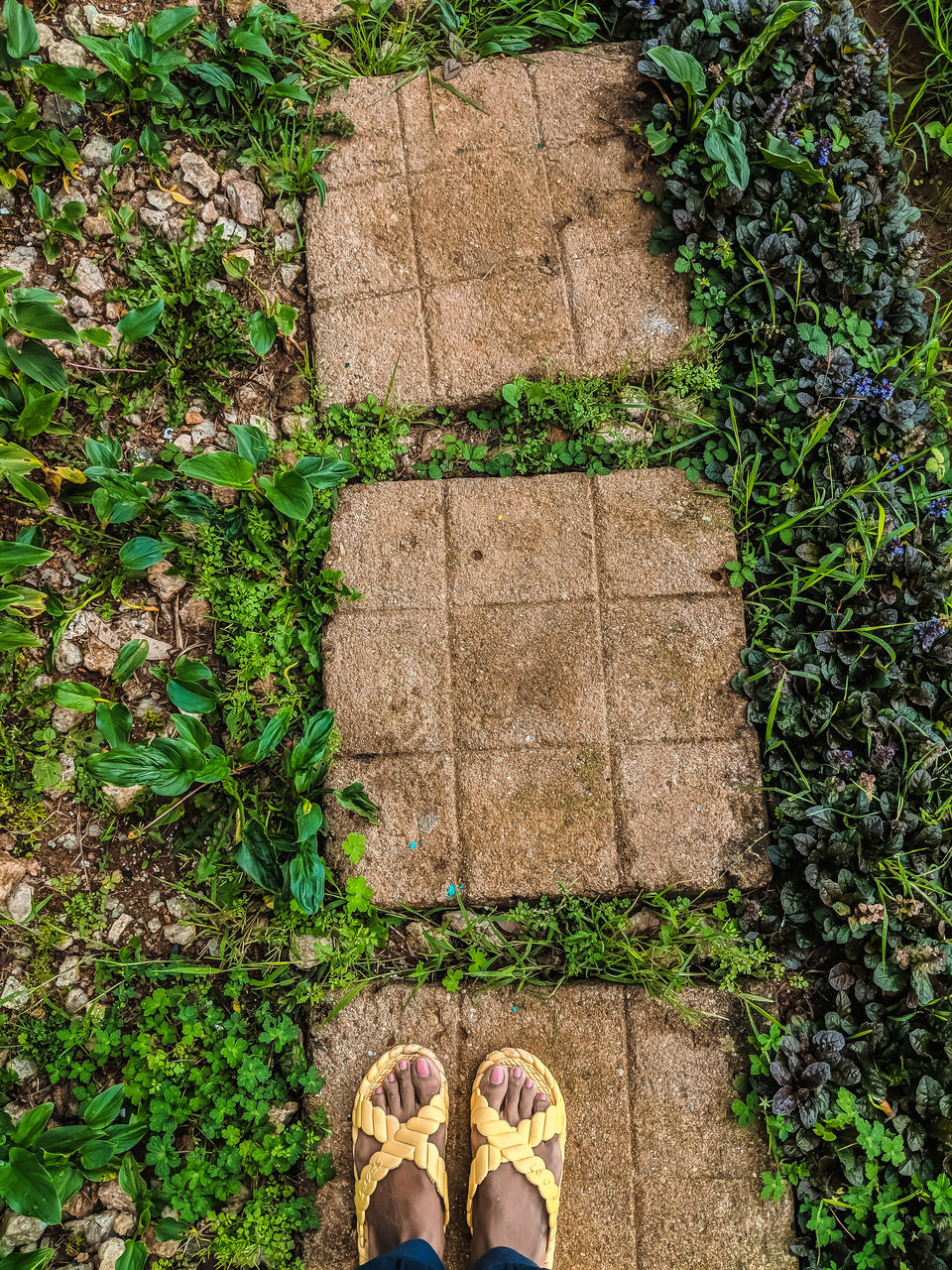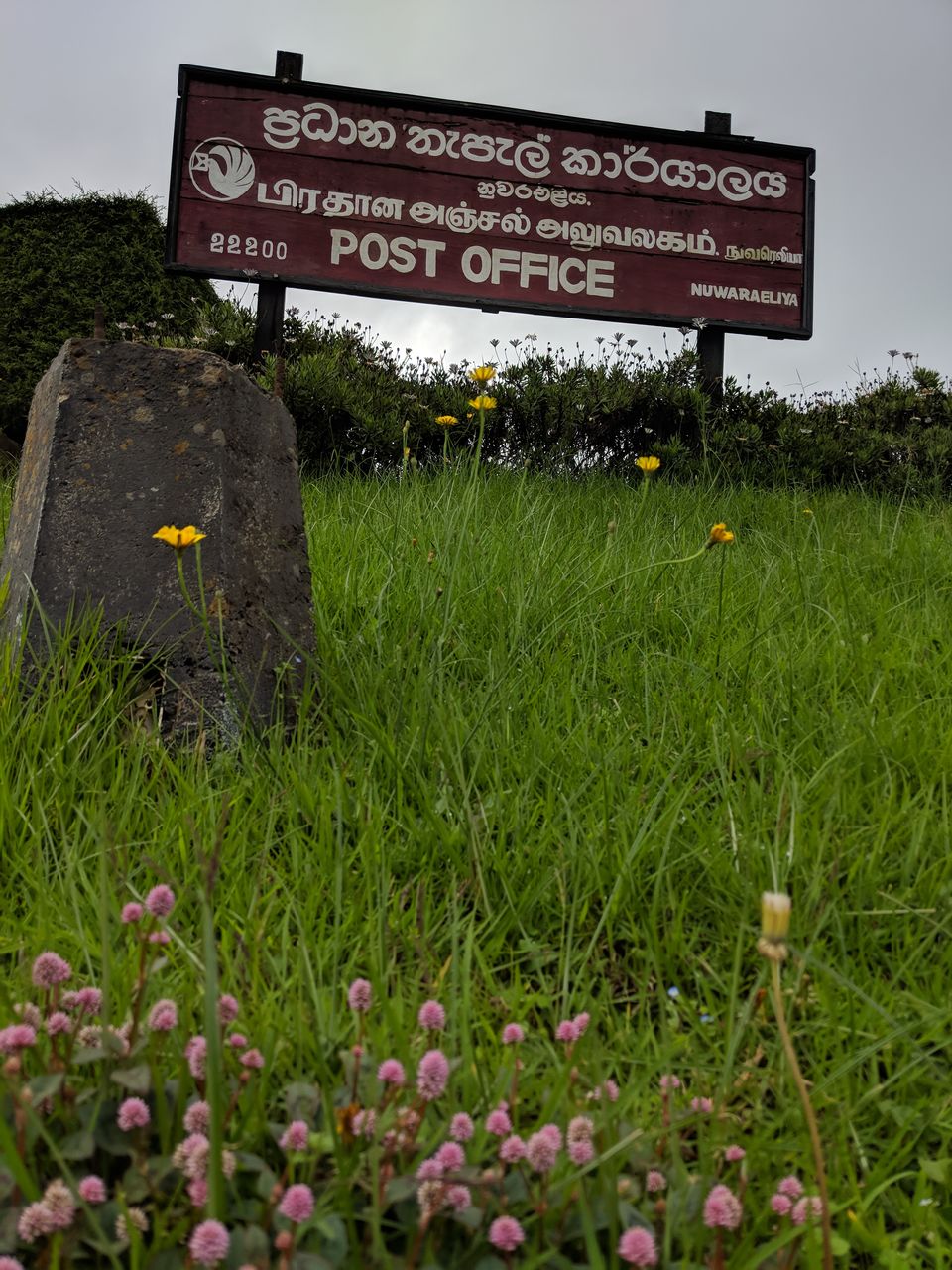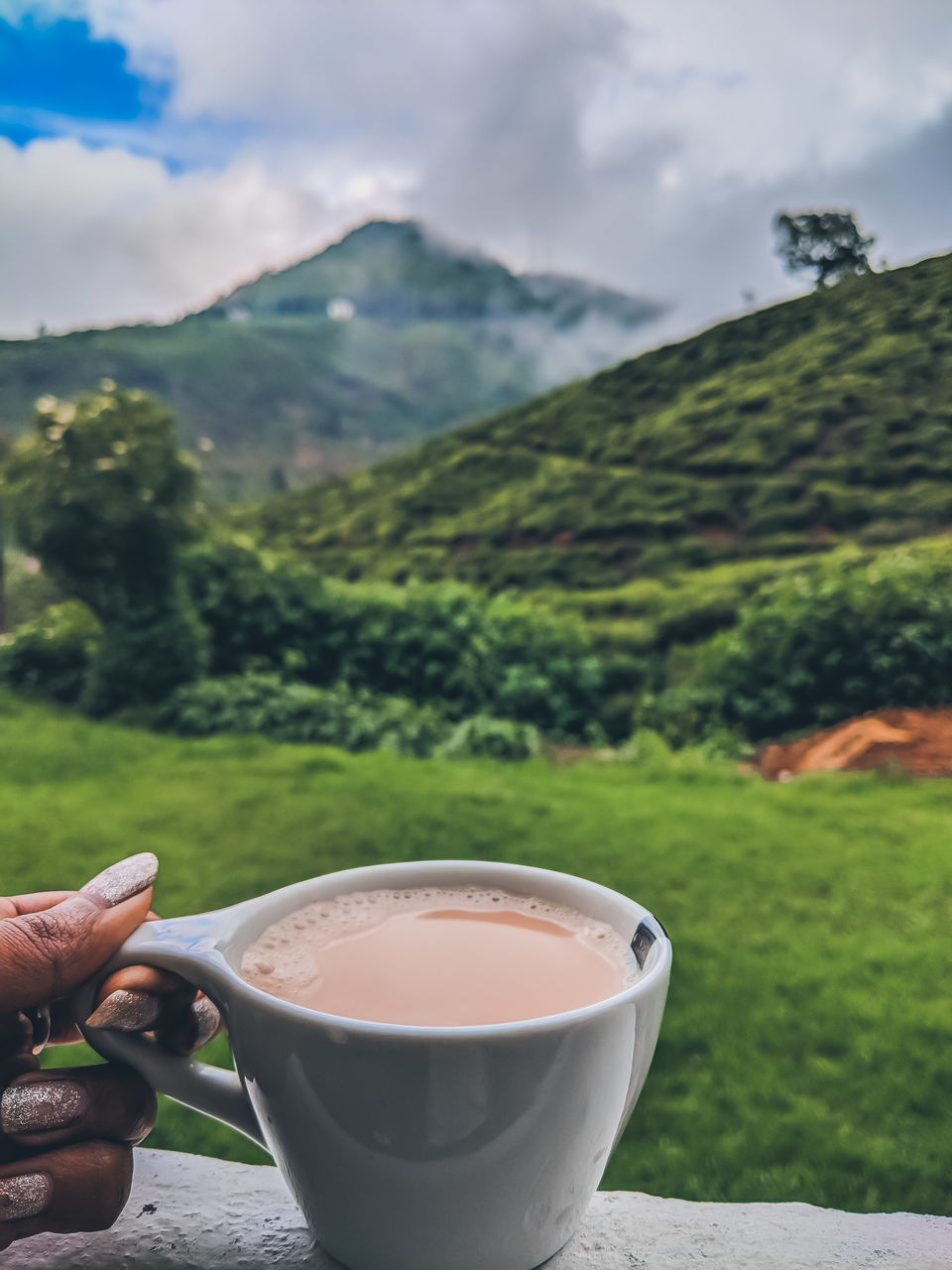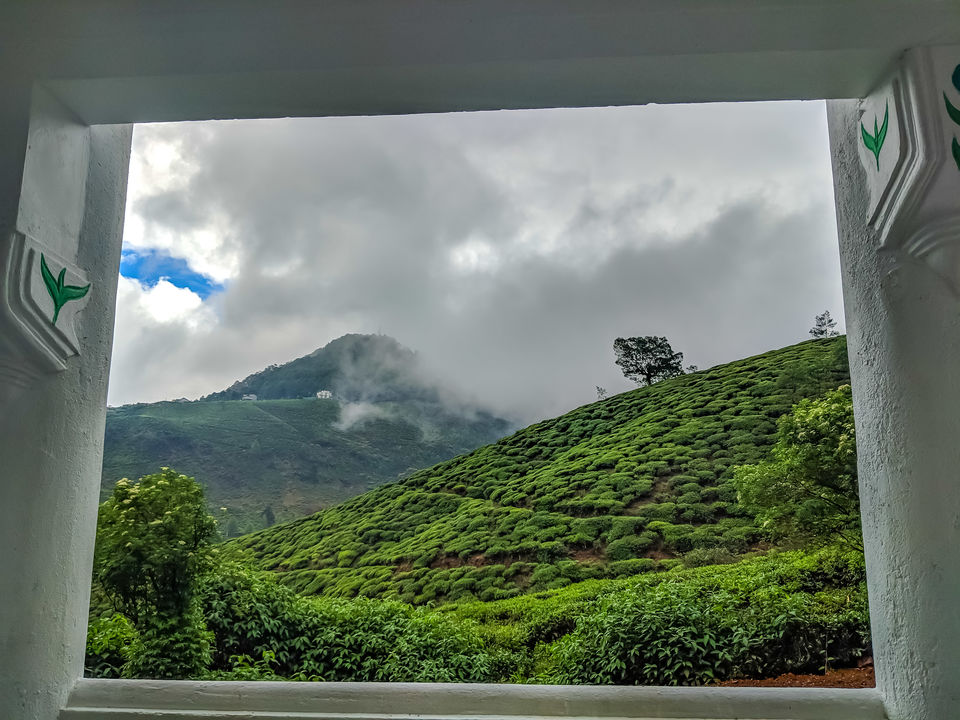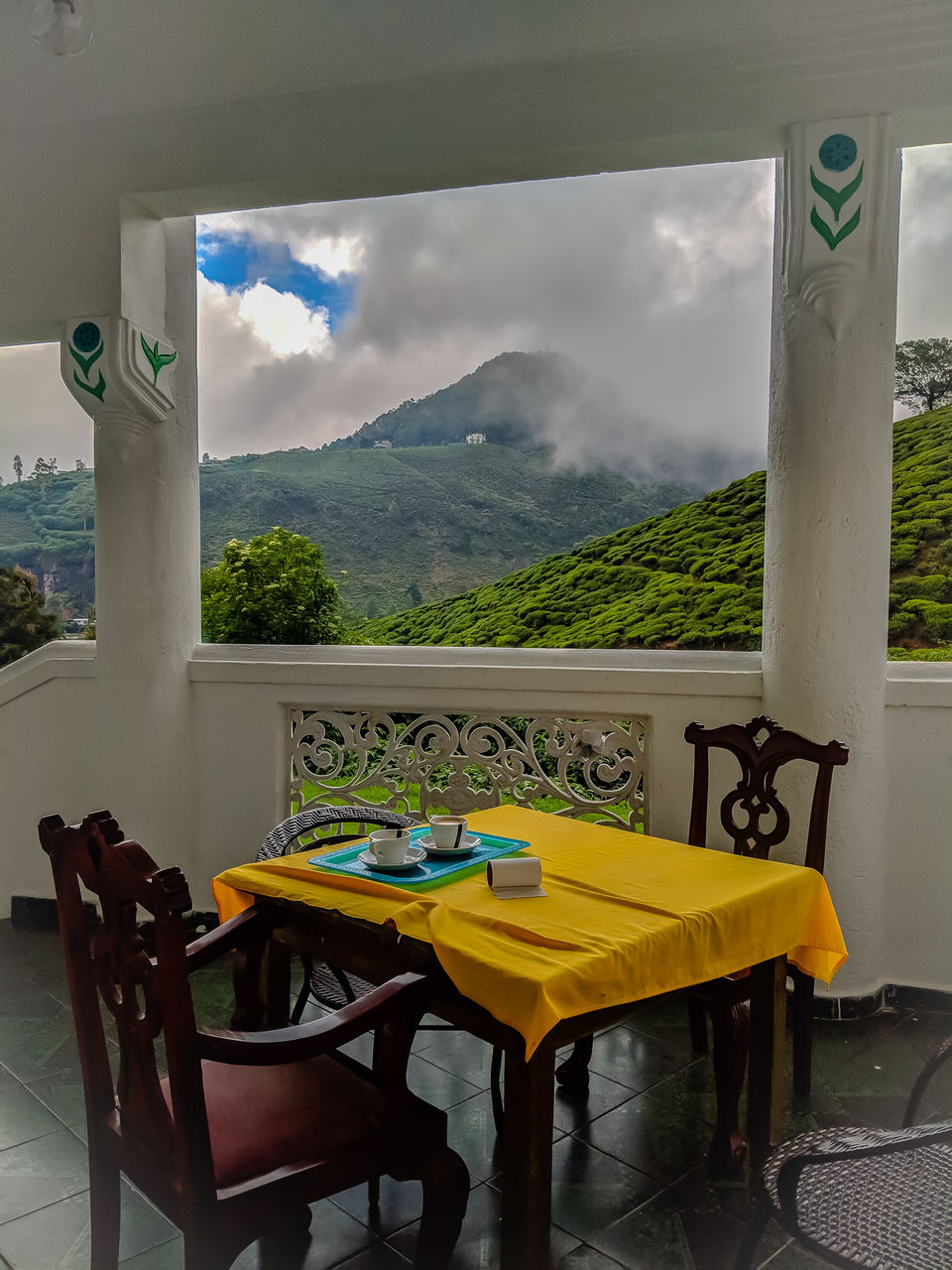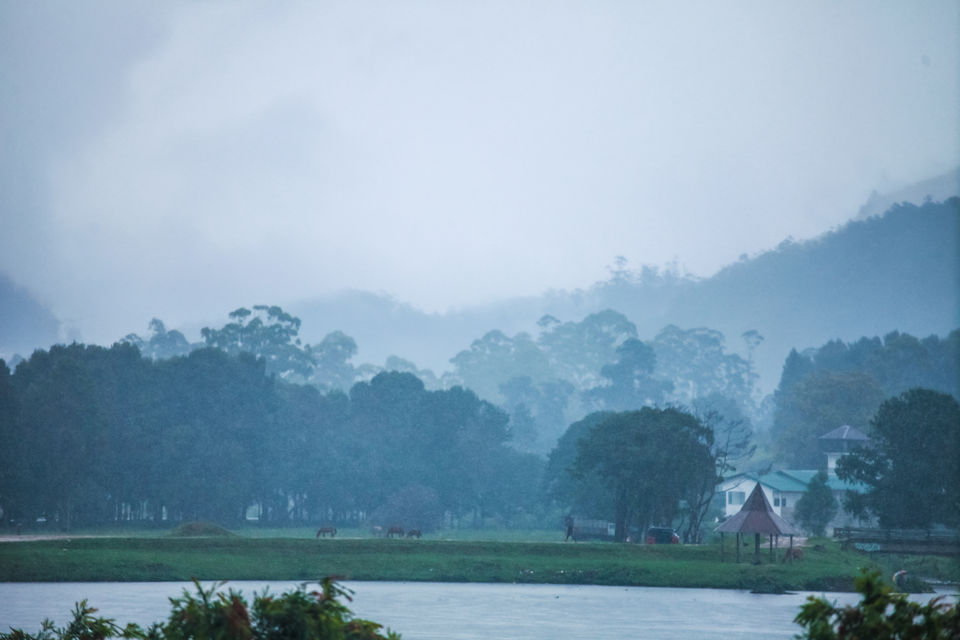 Day 5 - Nuwara Eliya to Ella
The train ride from Nuwara Eliya's Nanu Oya station to Ella is known for being one of the most beautiful train rides in the world, passing through bridges, villages and the 9 Arch Bridge. The destination town, Ella is the happening, party place of Sri Lanka. The sound of live music along with the brightly lit up streets, make it one happy place.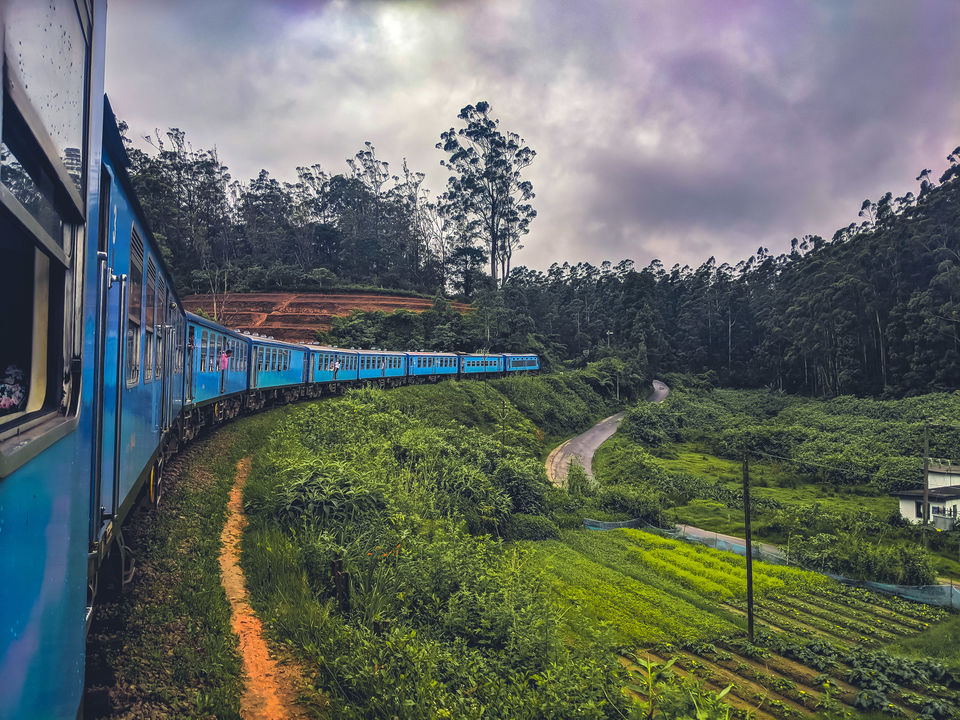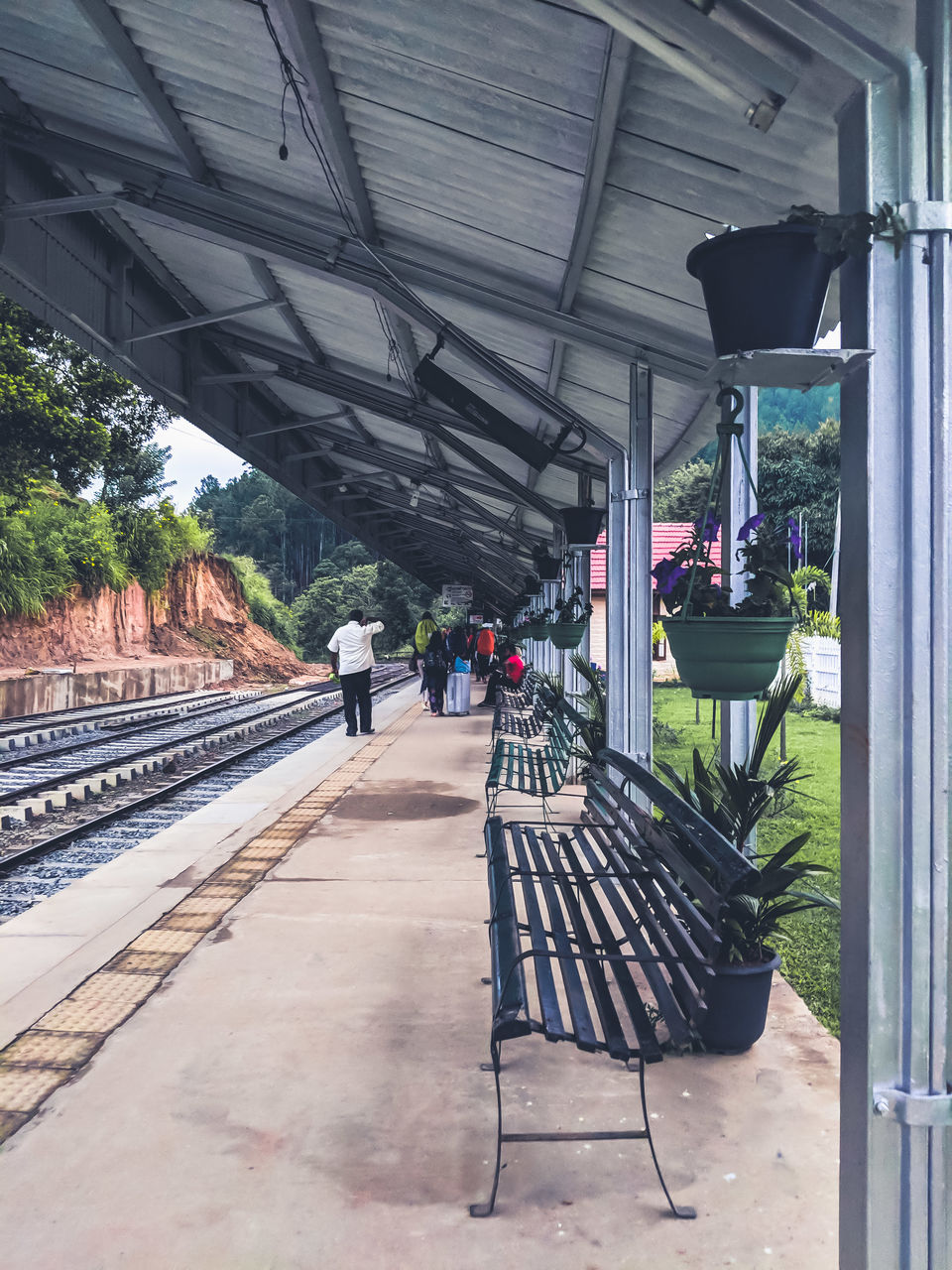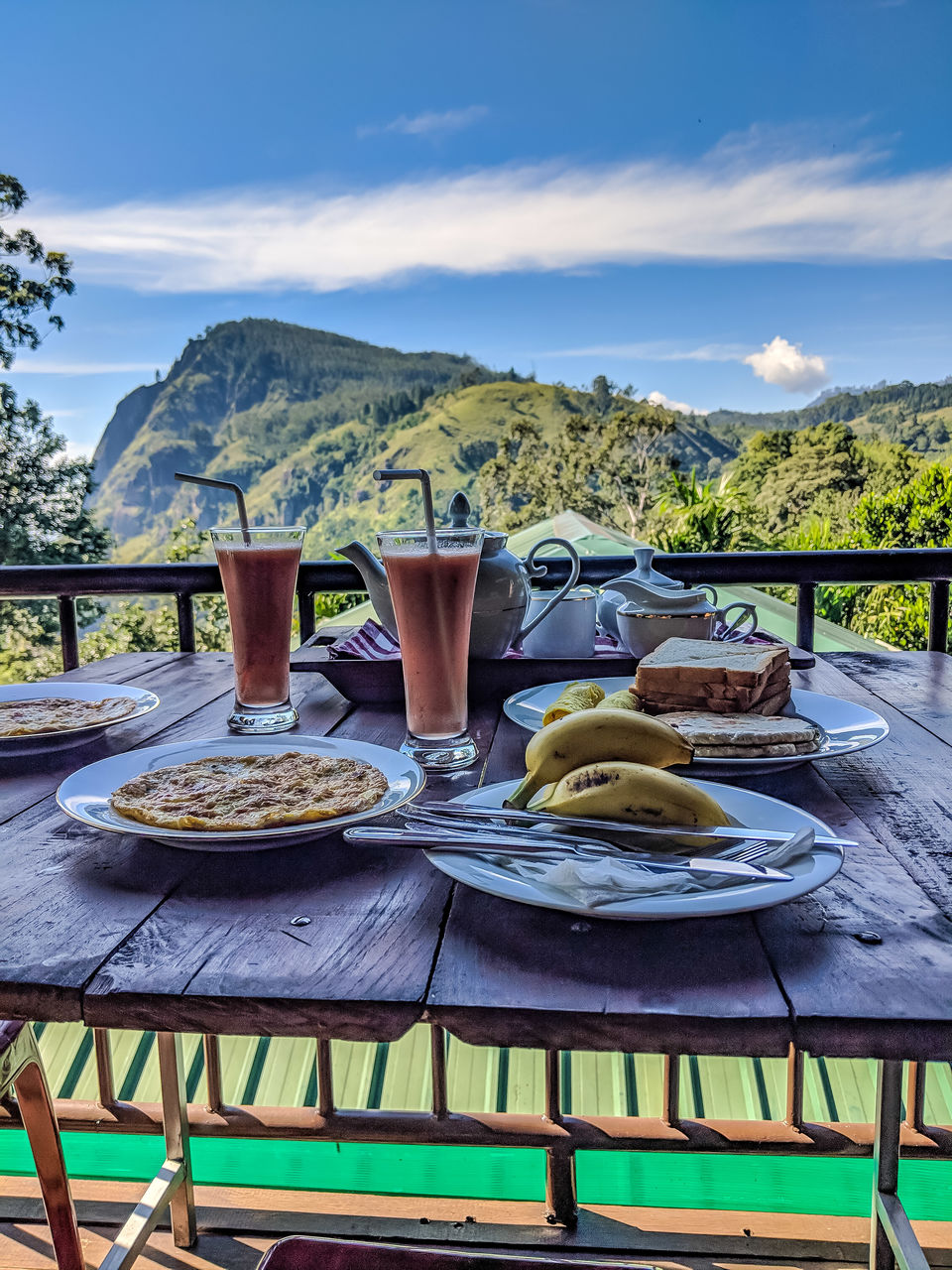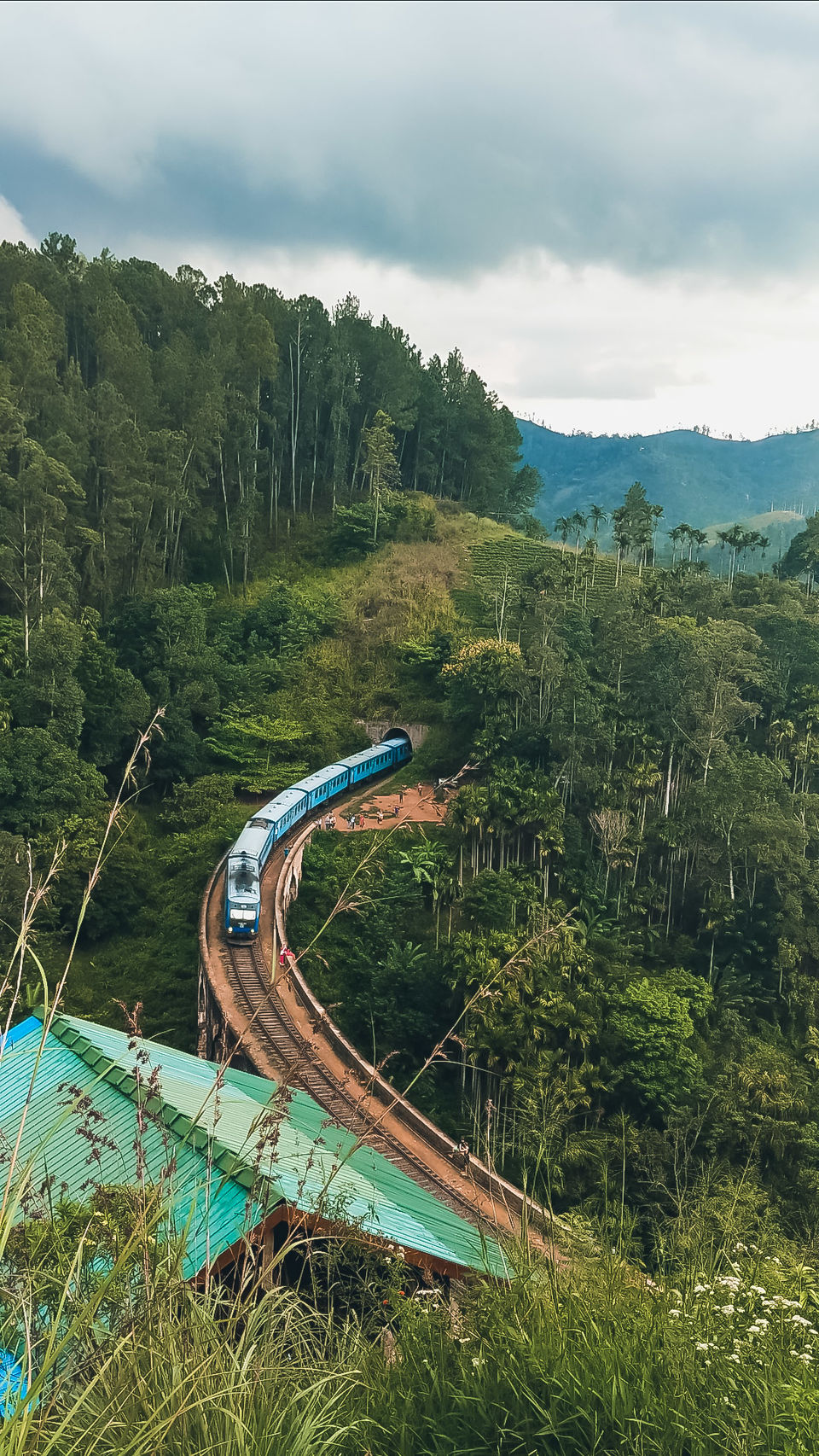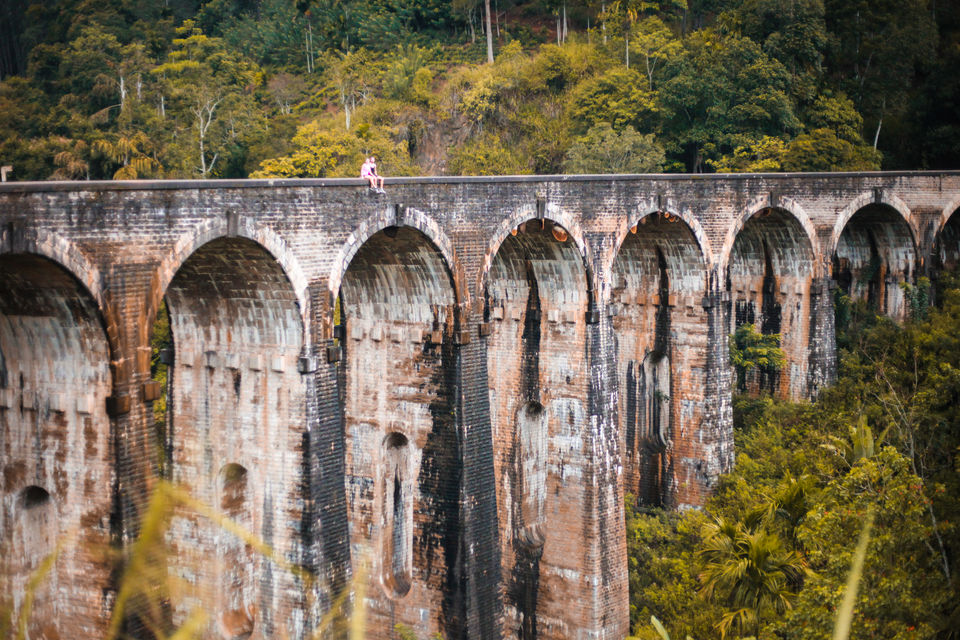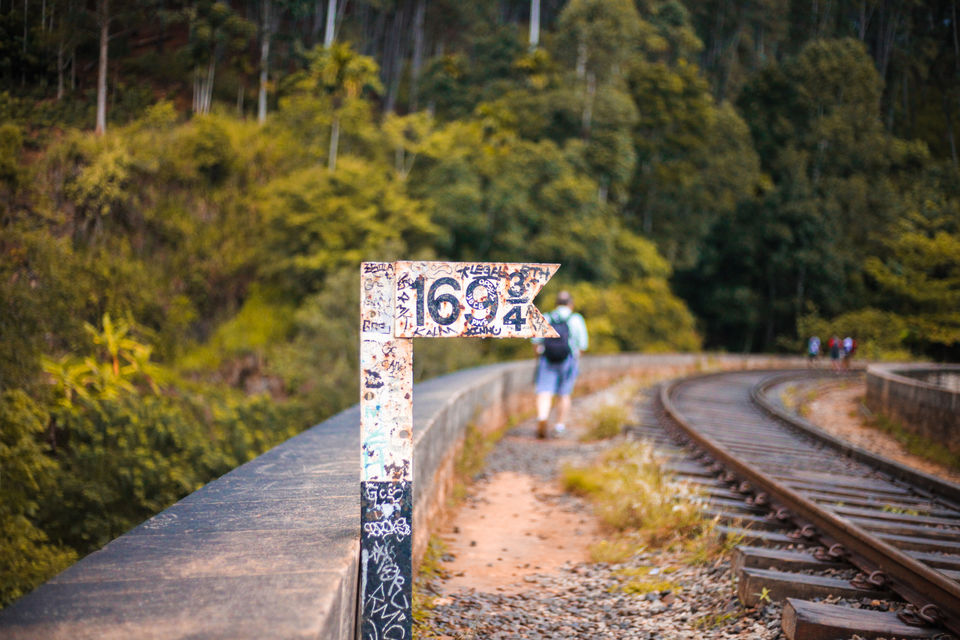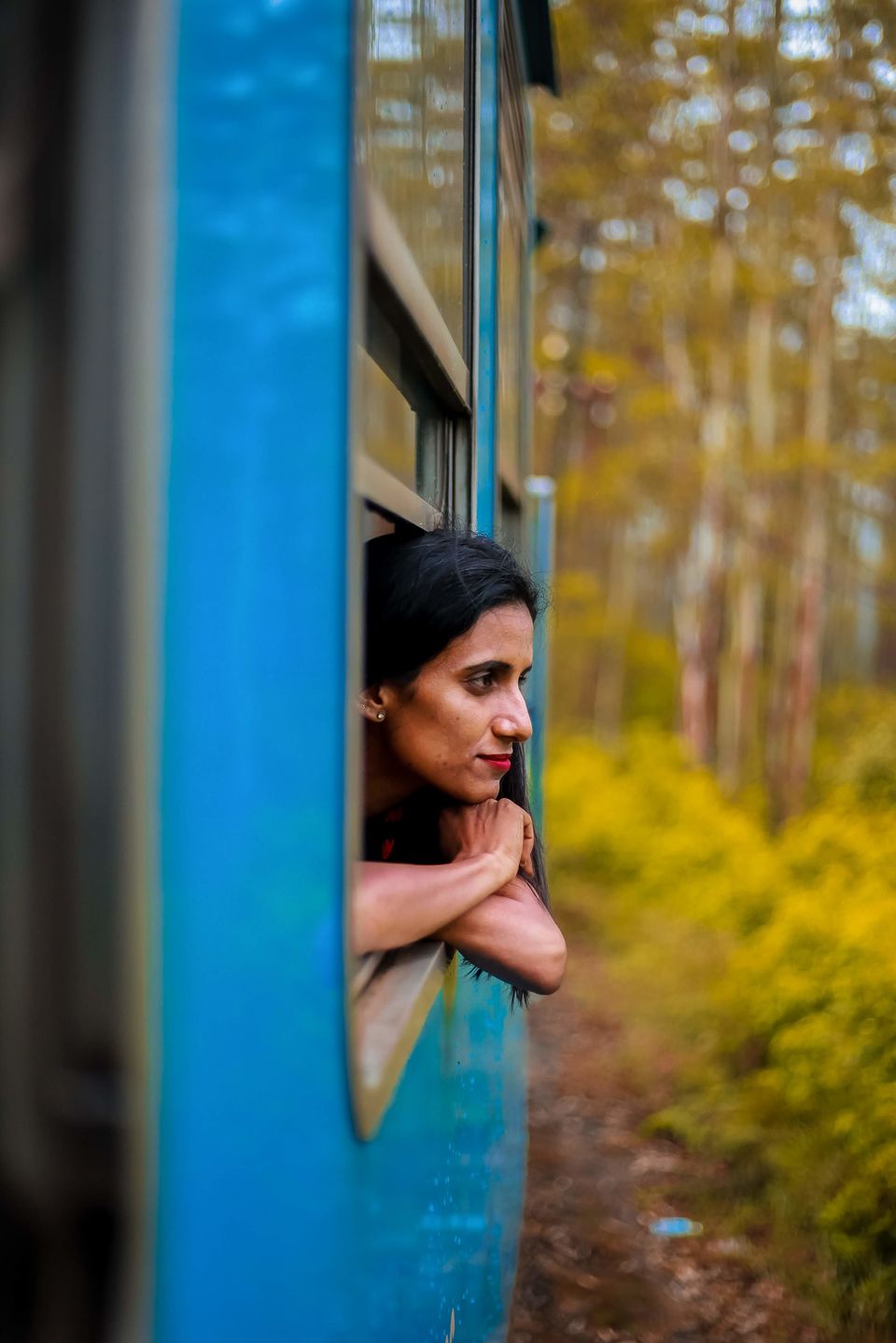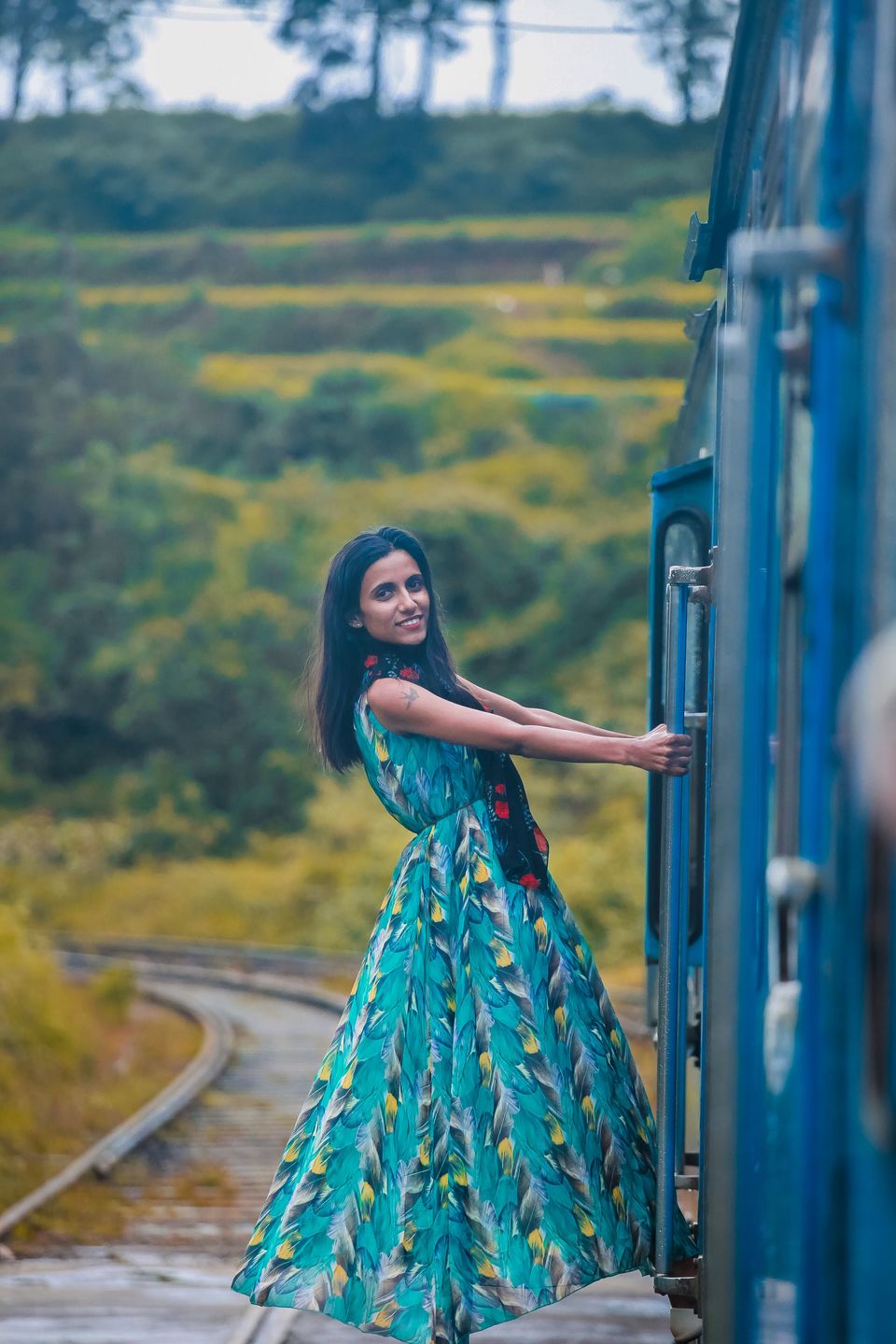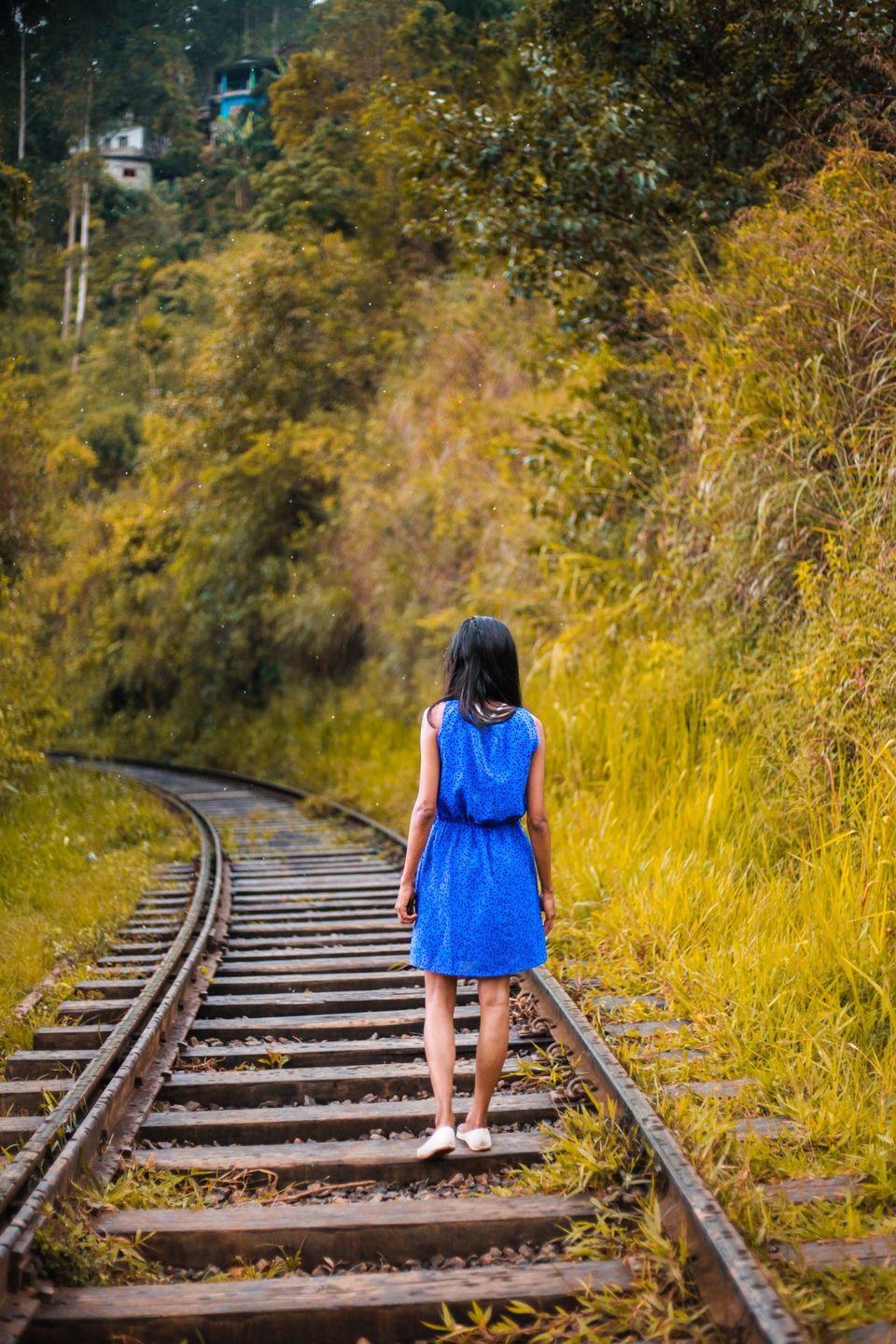 Day 6 - Ella to Mirissa
You are now set to enter the relaxed and laid back part of your trip. From right at the end of the Elle main street, you can take a bus to Mirissa. This is the longest travel in the itinerary, which takes about four hours to complete and is 180 km away. Mirissa is best known for the Coconut Tree Hill and most importantly its nightlife. Do not miss the sunset from the Coconut Tree hill, the skyline is the most dramatic here. Mirissa beach is the perfect spot for a romantic dinner and a late night walk along the shore.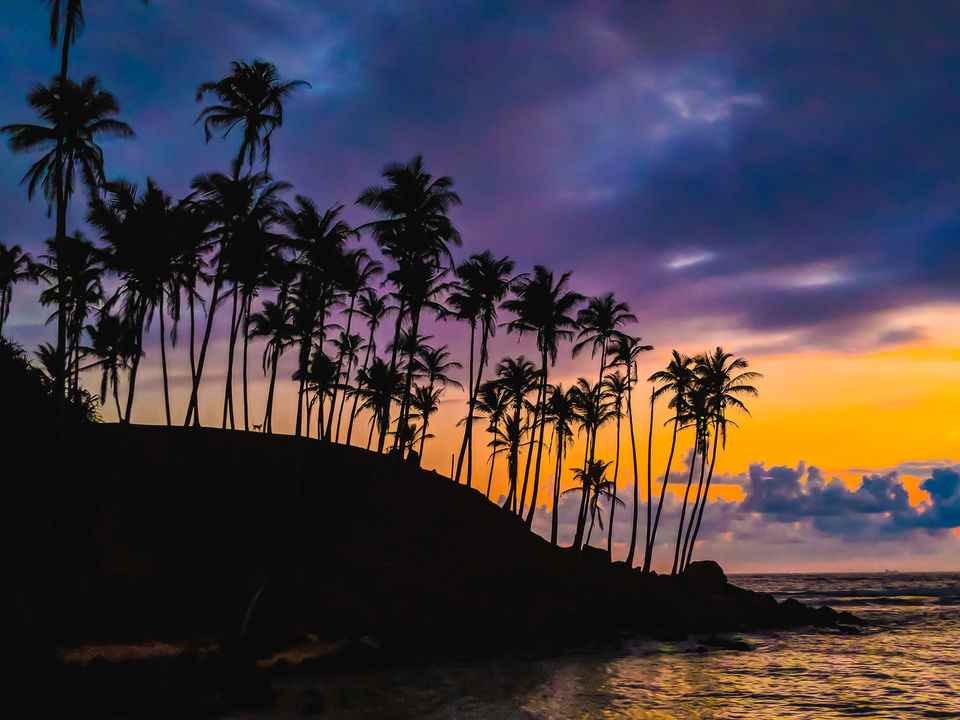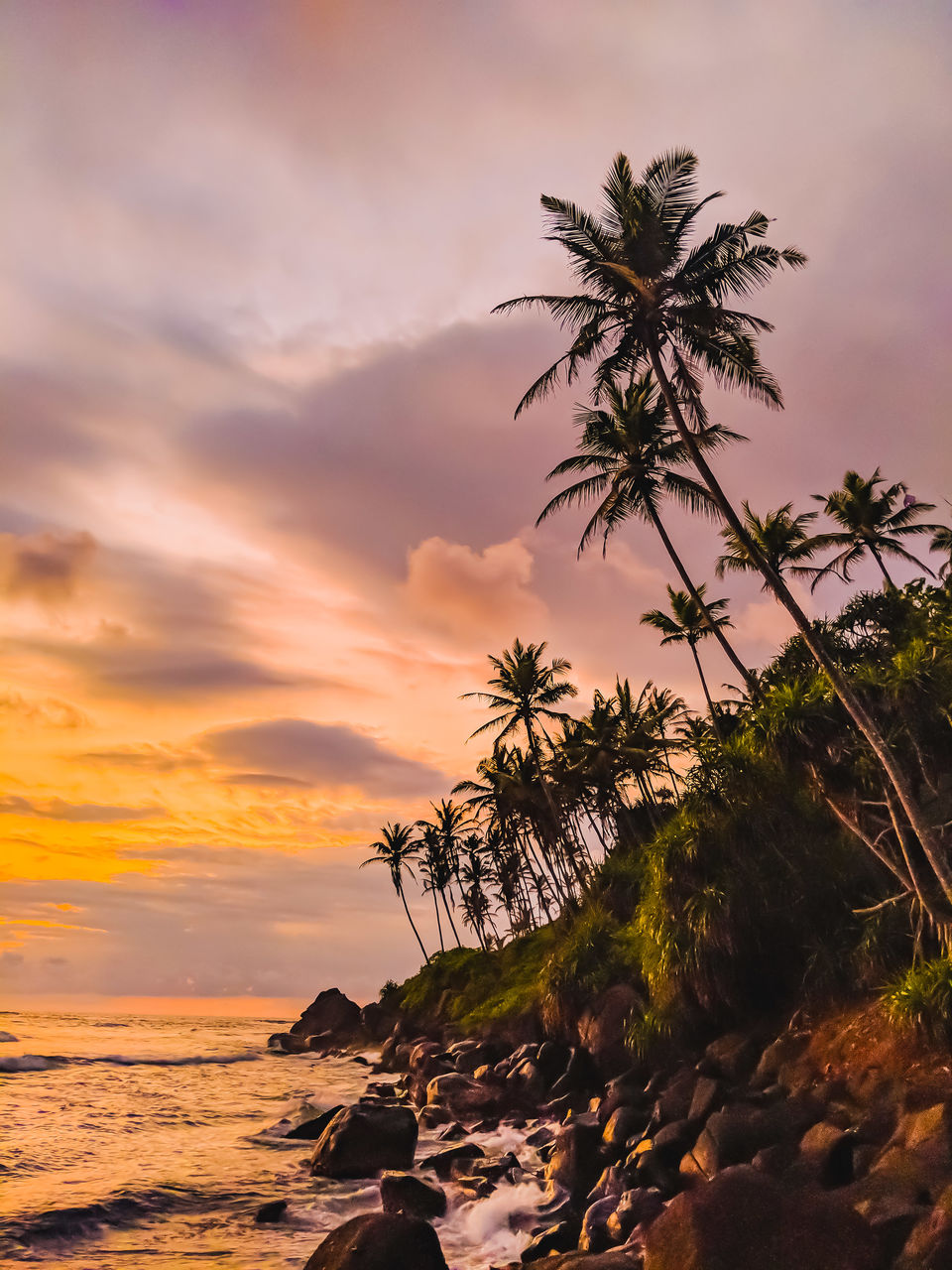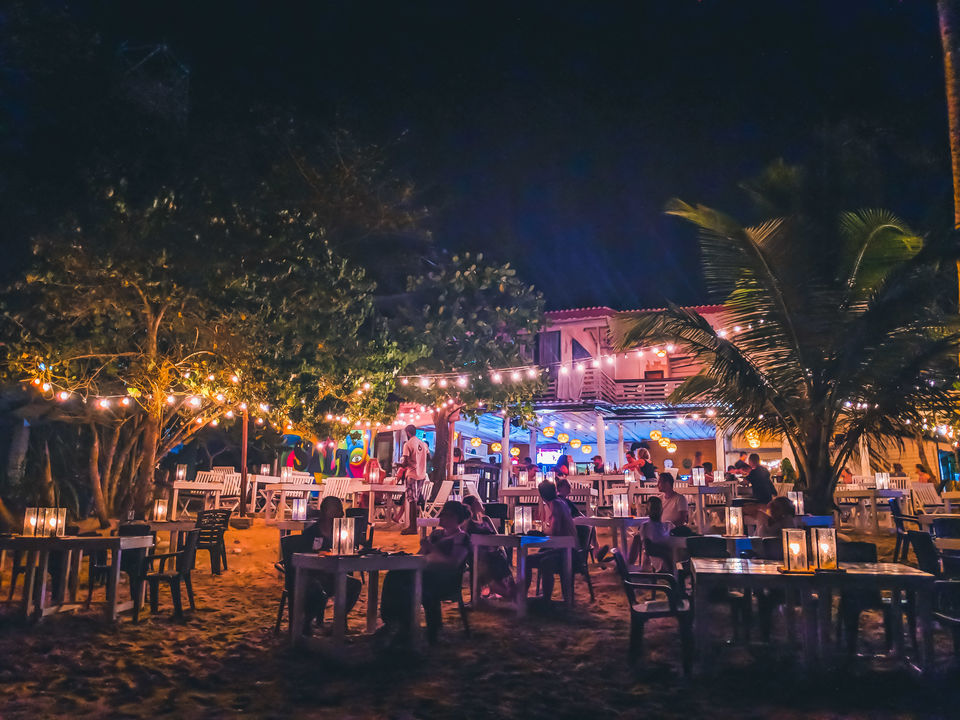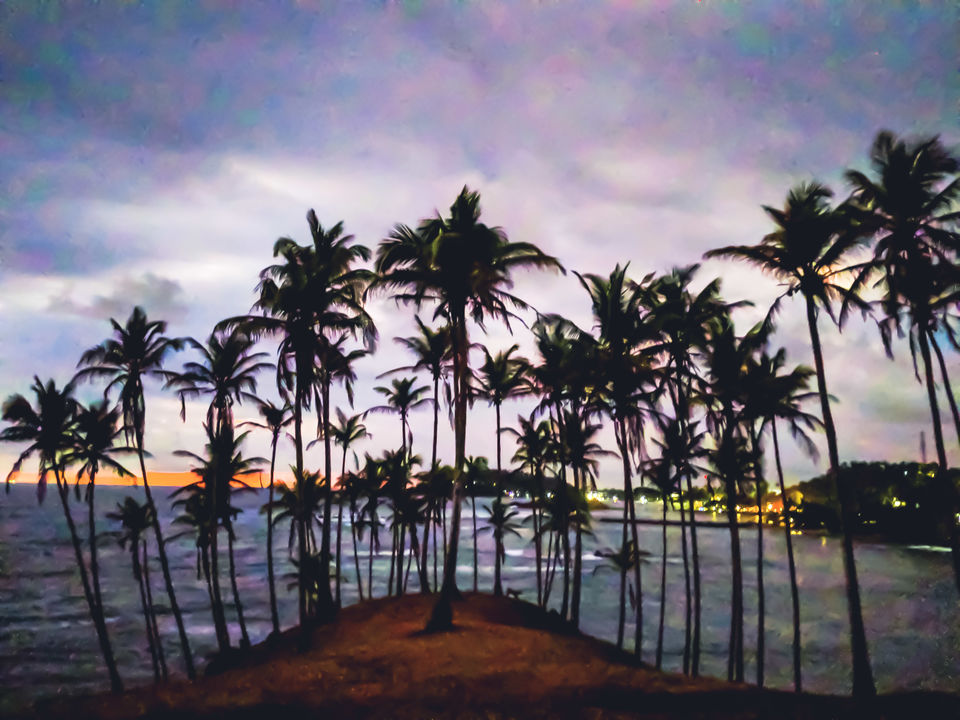 Day 7, 8- Mirissa to Unawatuna
You can stay at Unawatuna or Mirissa and commute on a rented bike / scooter. Both these places are less than an hour apart and should be leisurely explored for at least two days. Sri Lanka is renowned for a lot of insta famous spots. The giant swing, Lion King rock are some of these picturesque spots and are easily accessible by foot. Most beaches in Unawatuna have been made private, hence require permission from the property owners to pass through. The beaches are less crowded, vibrant and you can see at least a 50 different shades of blue.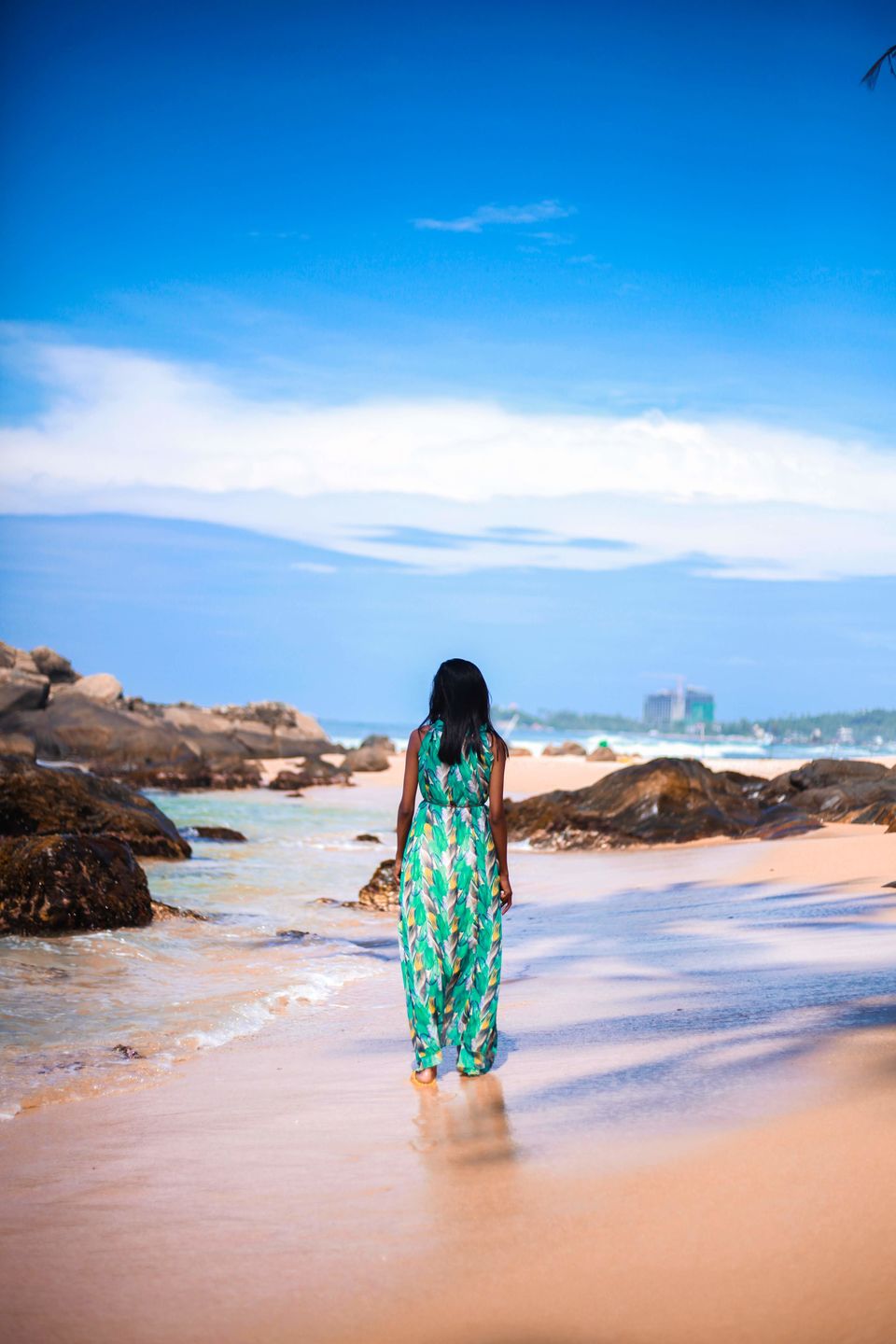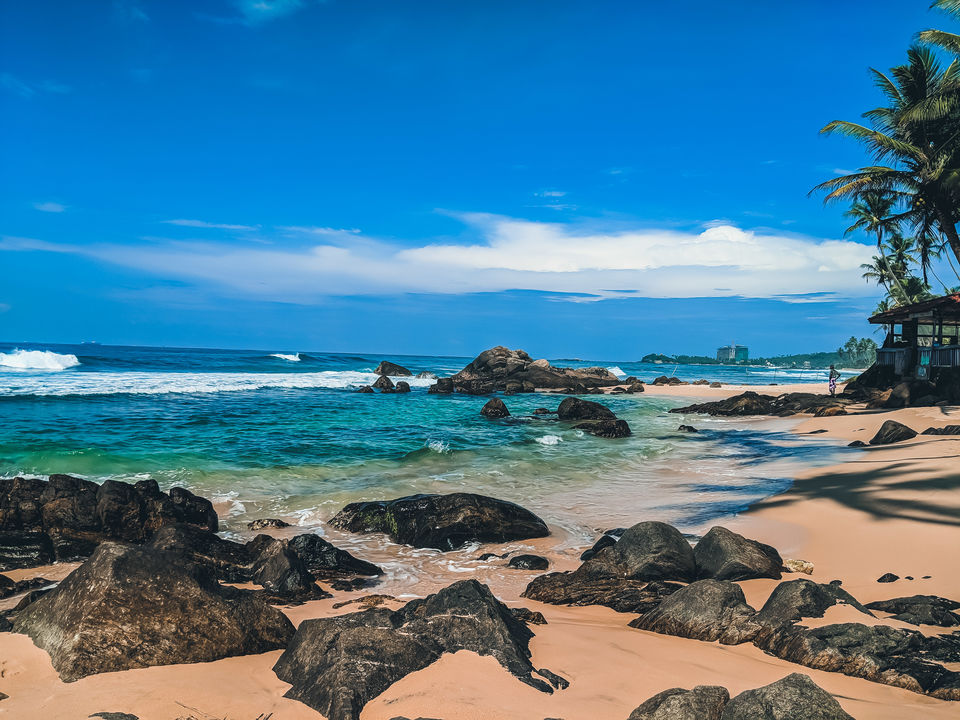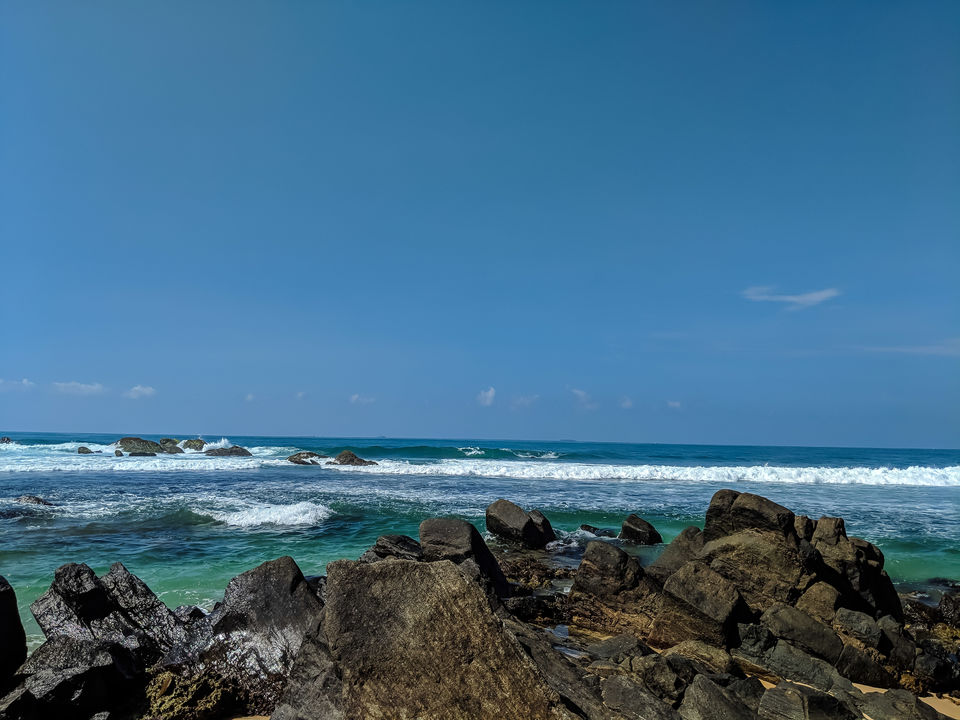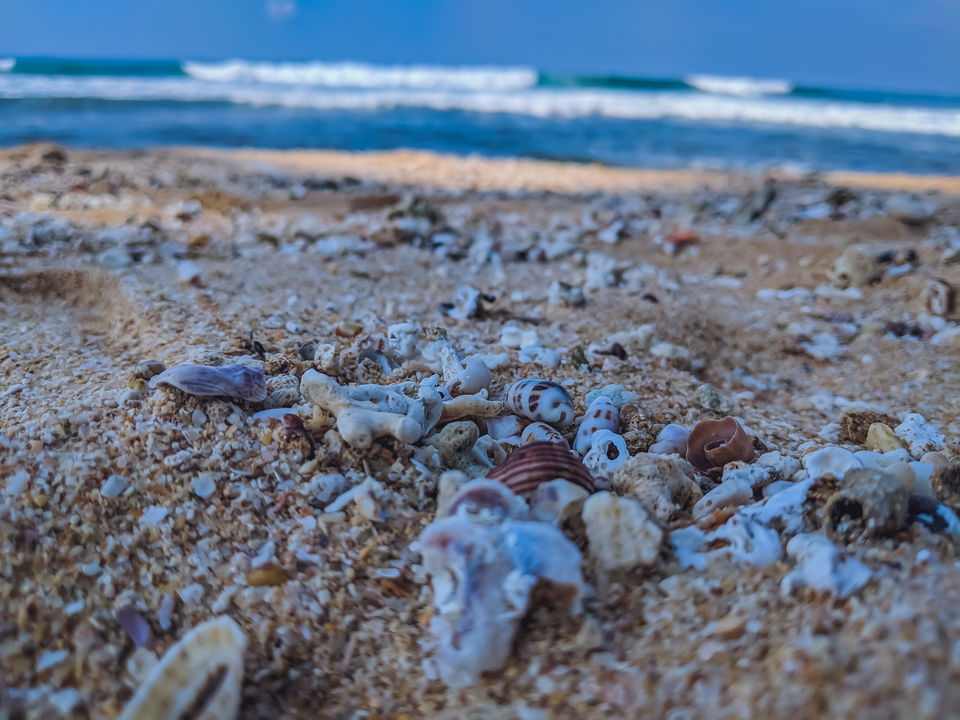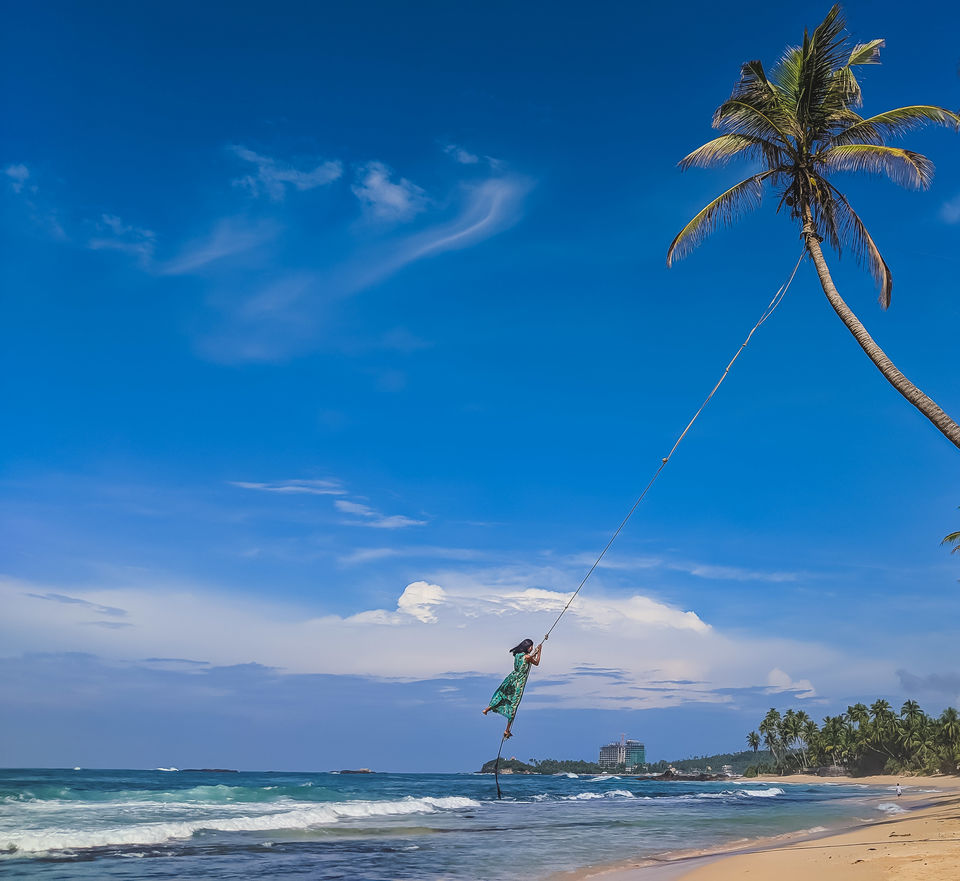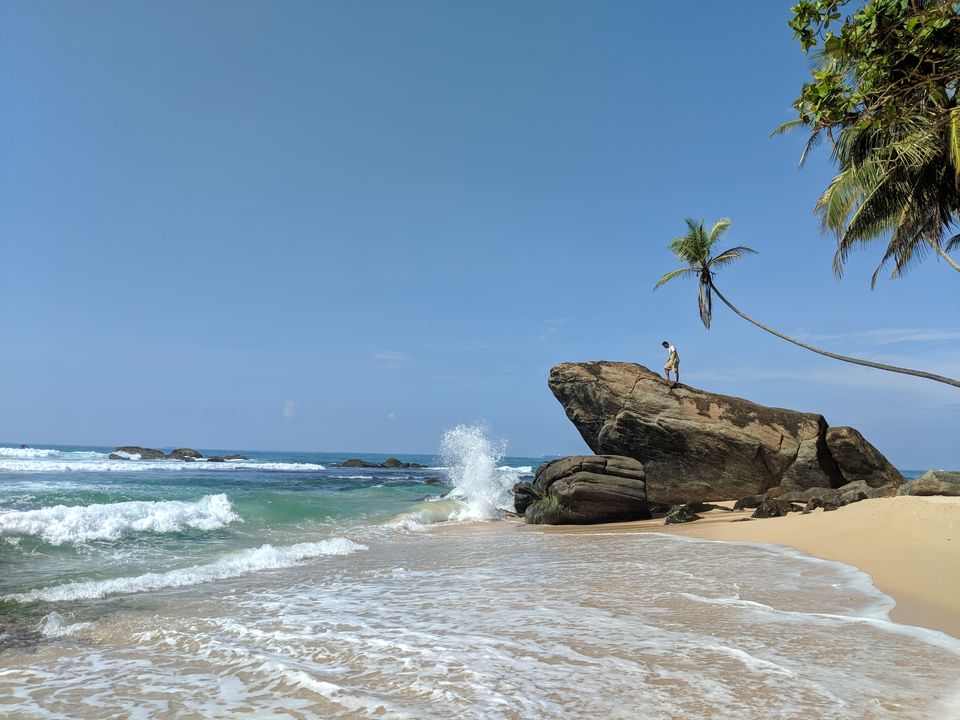 Day 9 - Unawatuna to Bentota
Bus to Bentota can be boarded on the main highway itself and is just an hour long ride from Unawatuna. You must visit the Galle fort in the Bay of Galle which is a spectacular marvel of architecture. The entire structure is full of residential houses, cafes, shopping centres and what not. Bentota also offers a unique experience of dining right next to a railway track. You can even enjoy water sports and witness stunning sunsets here.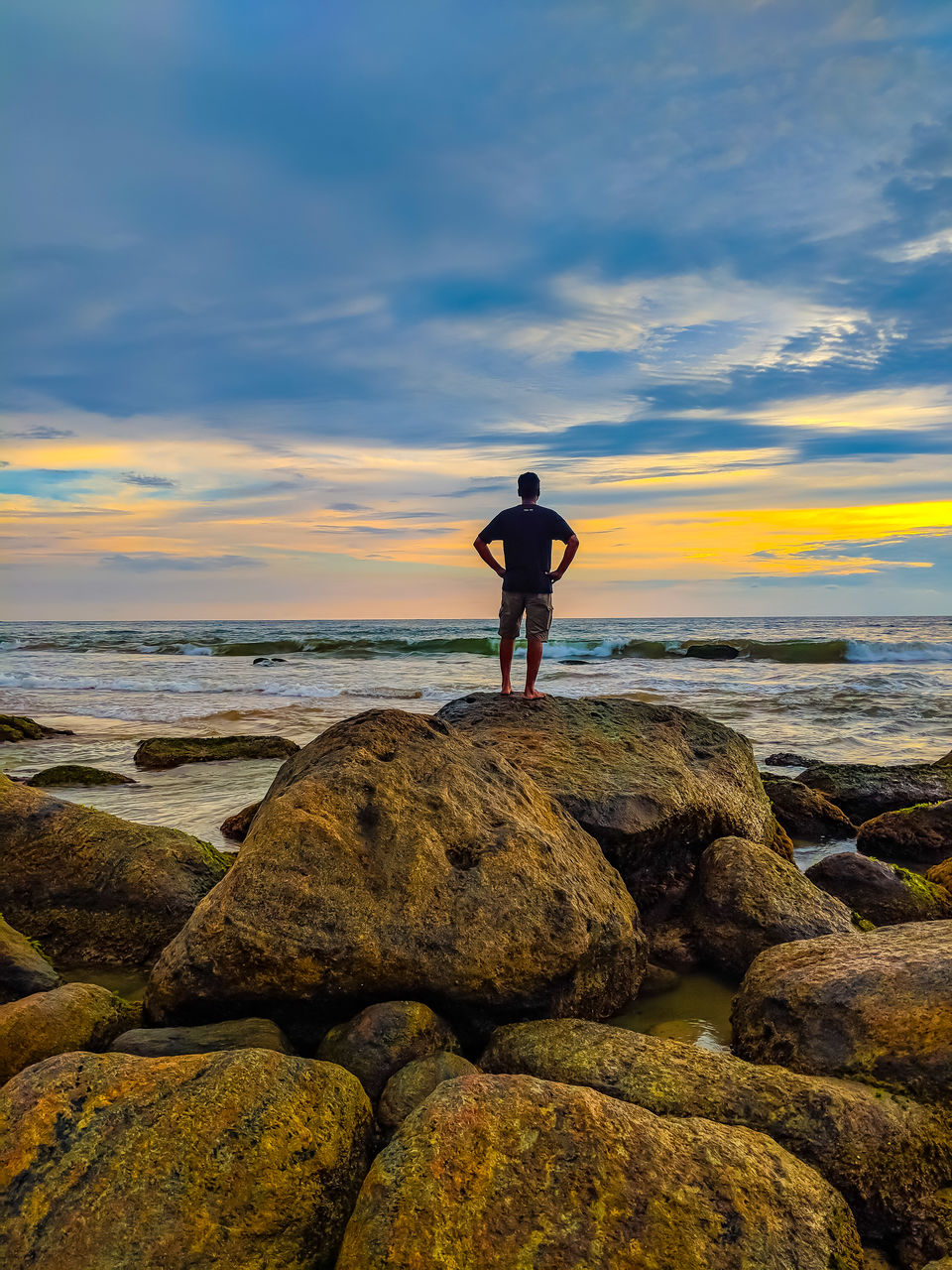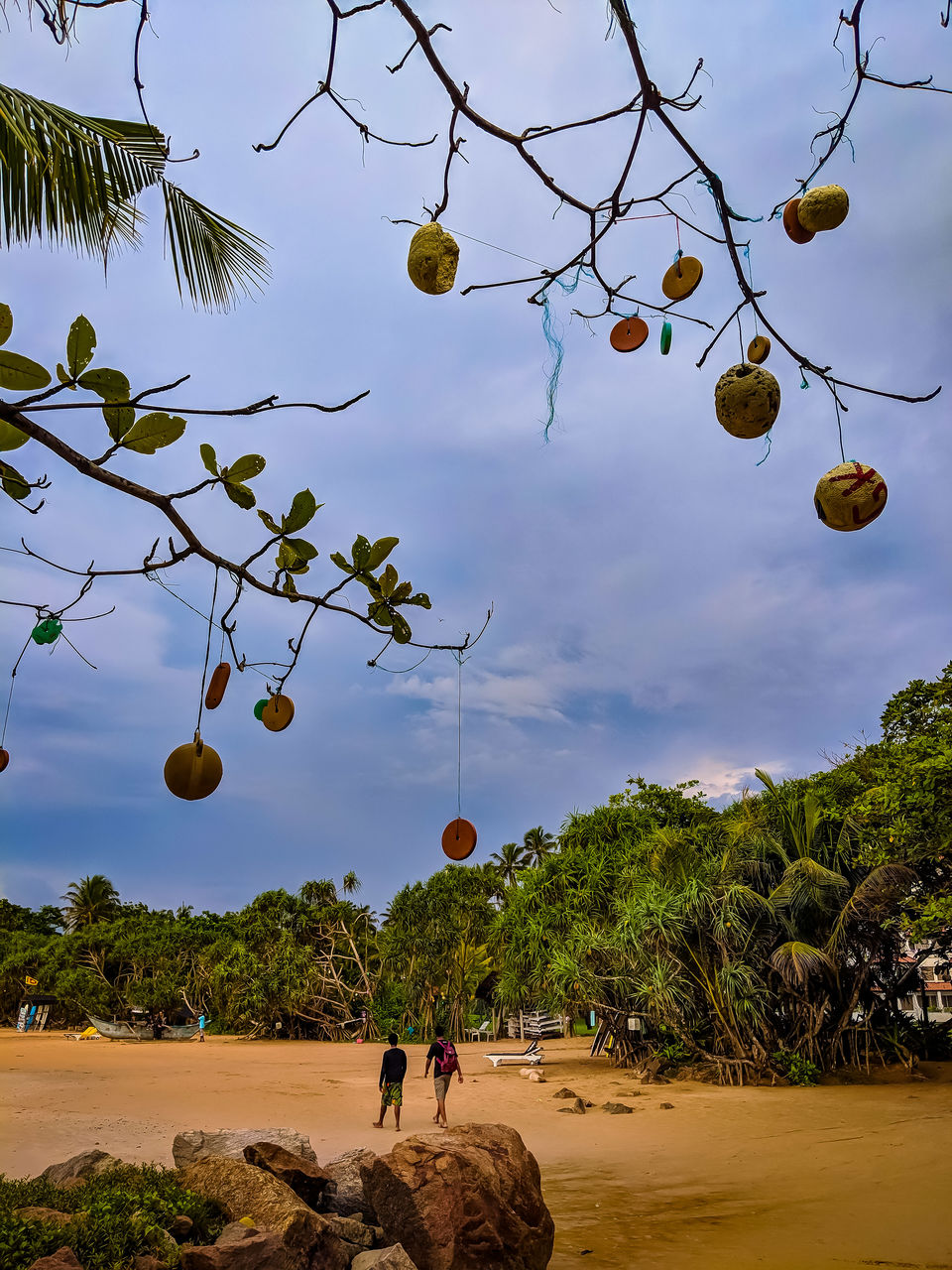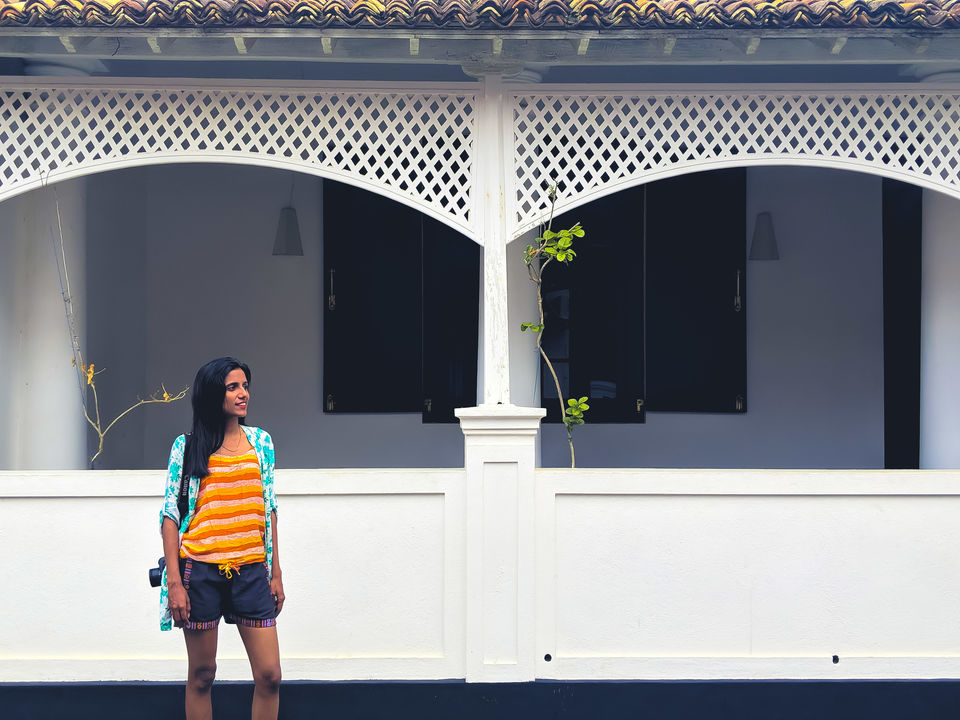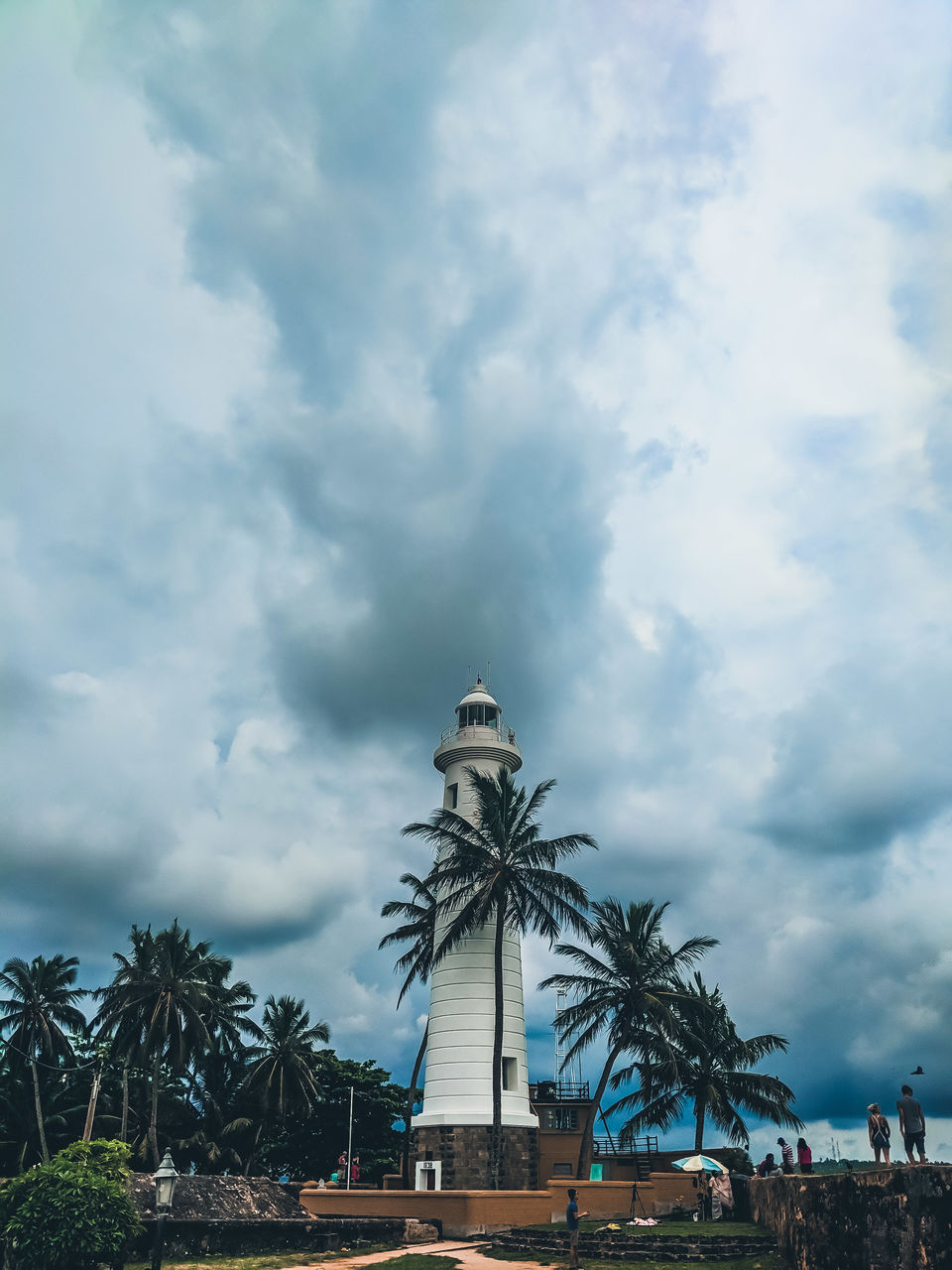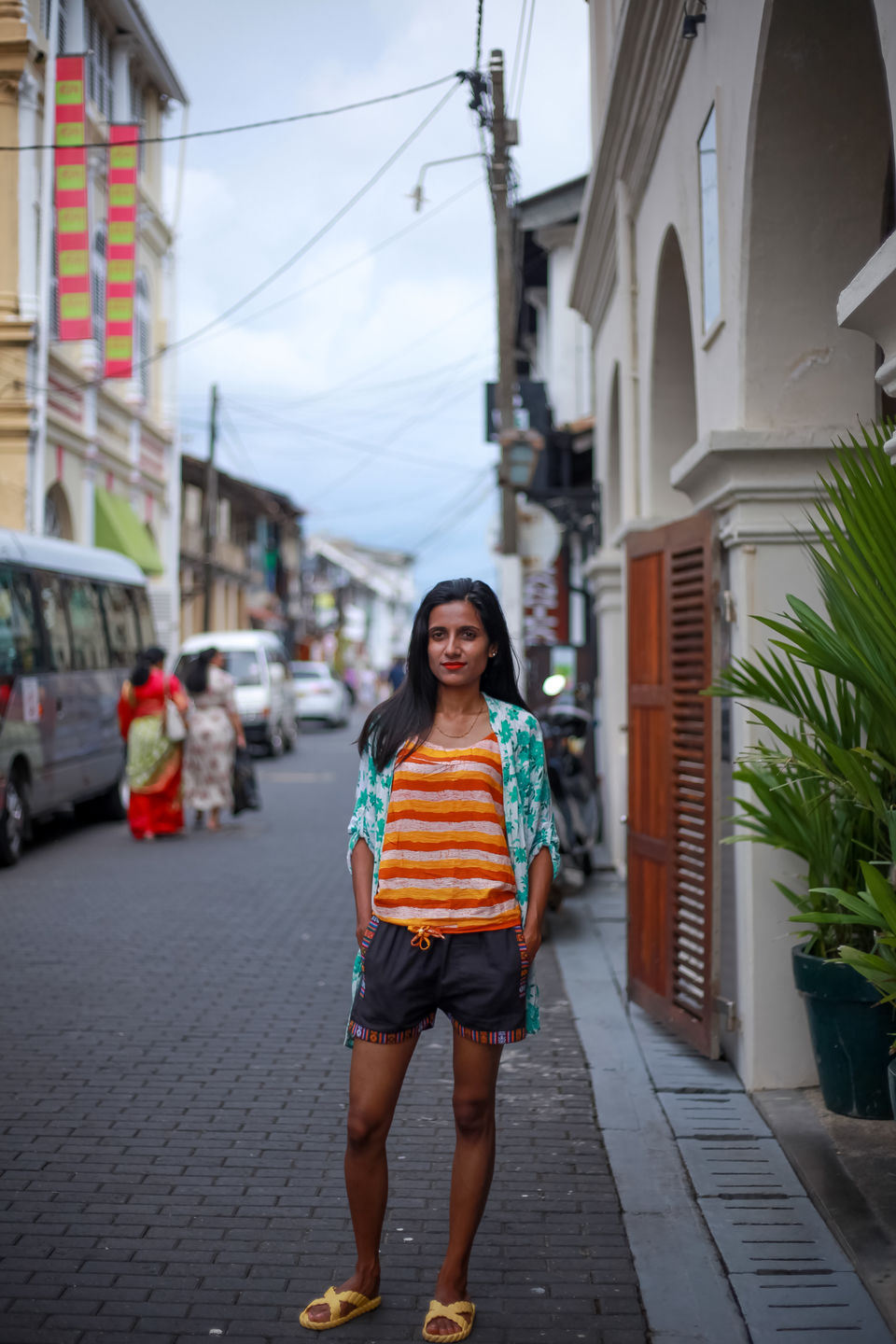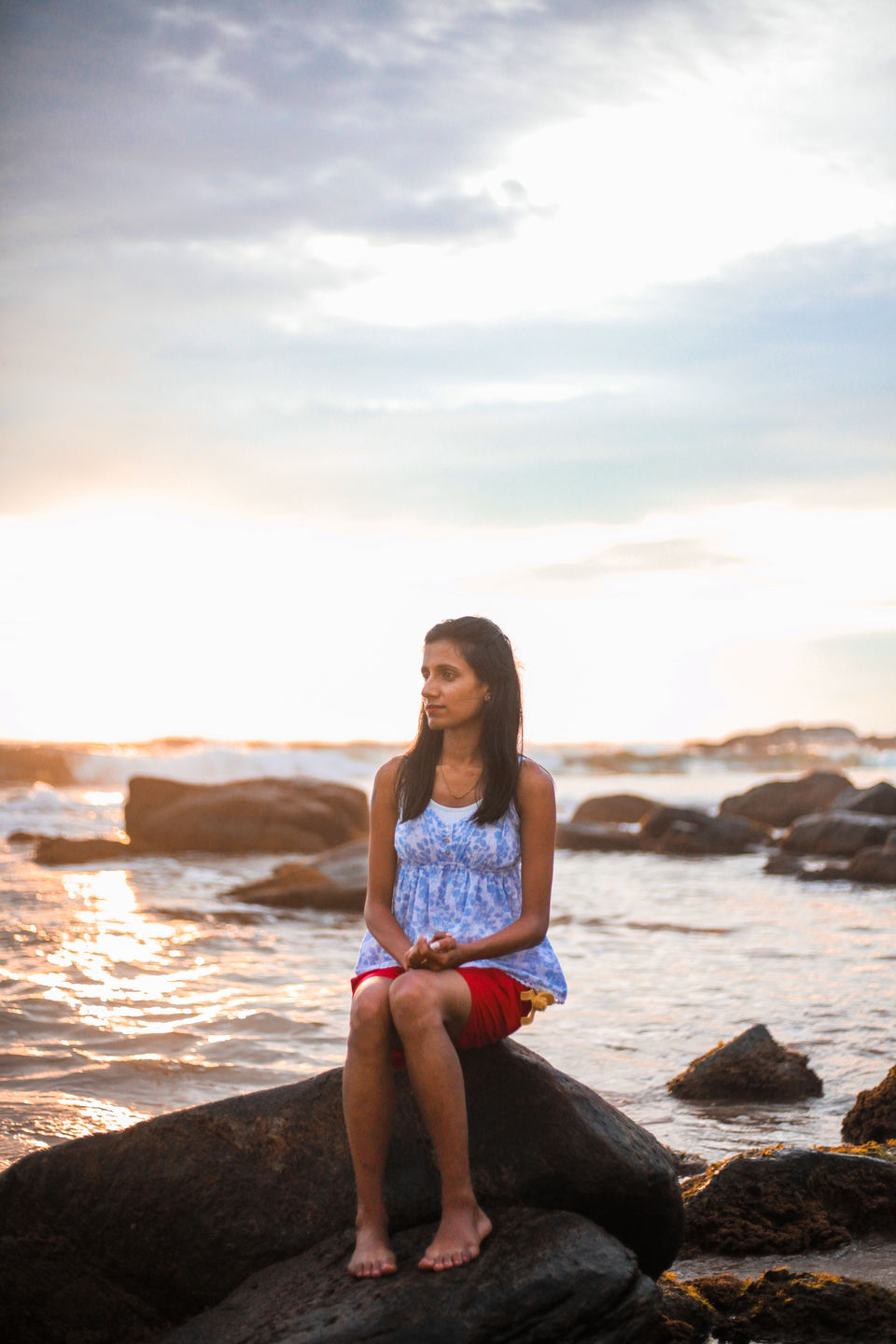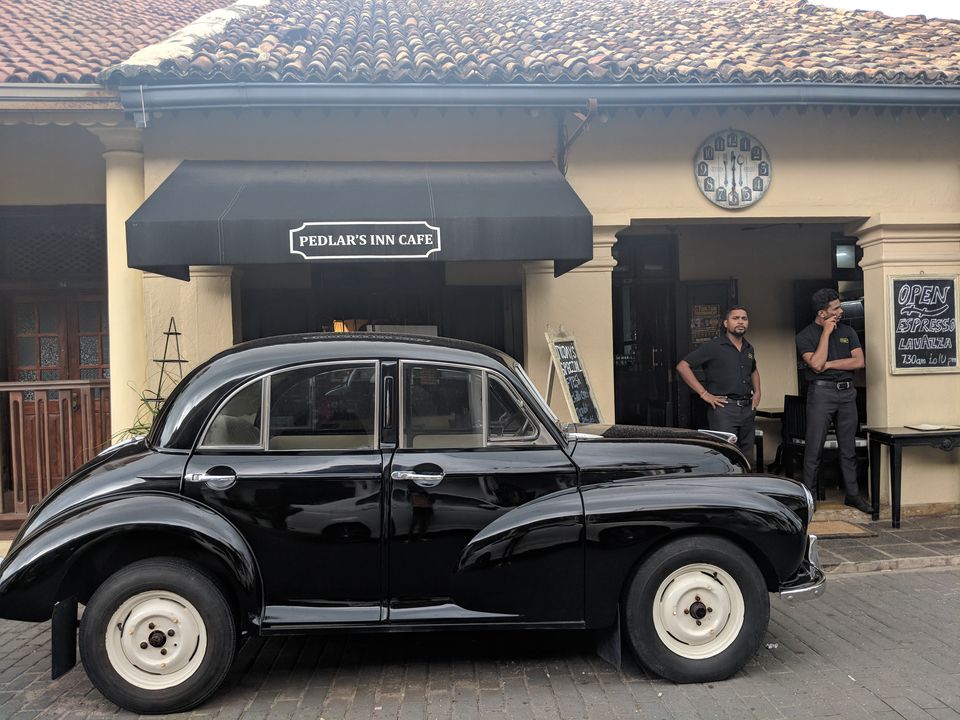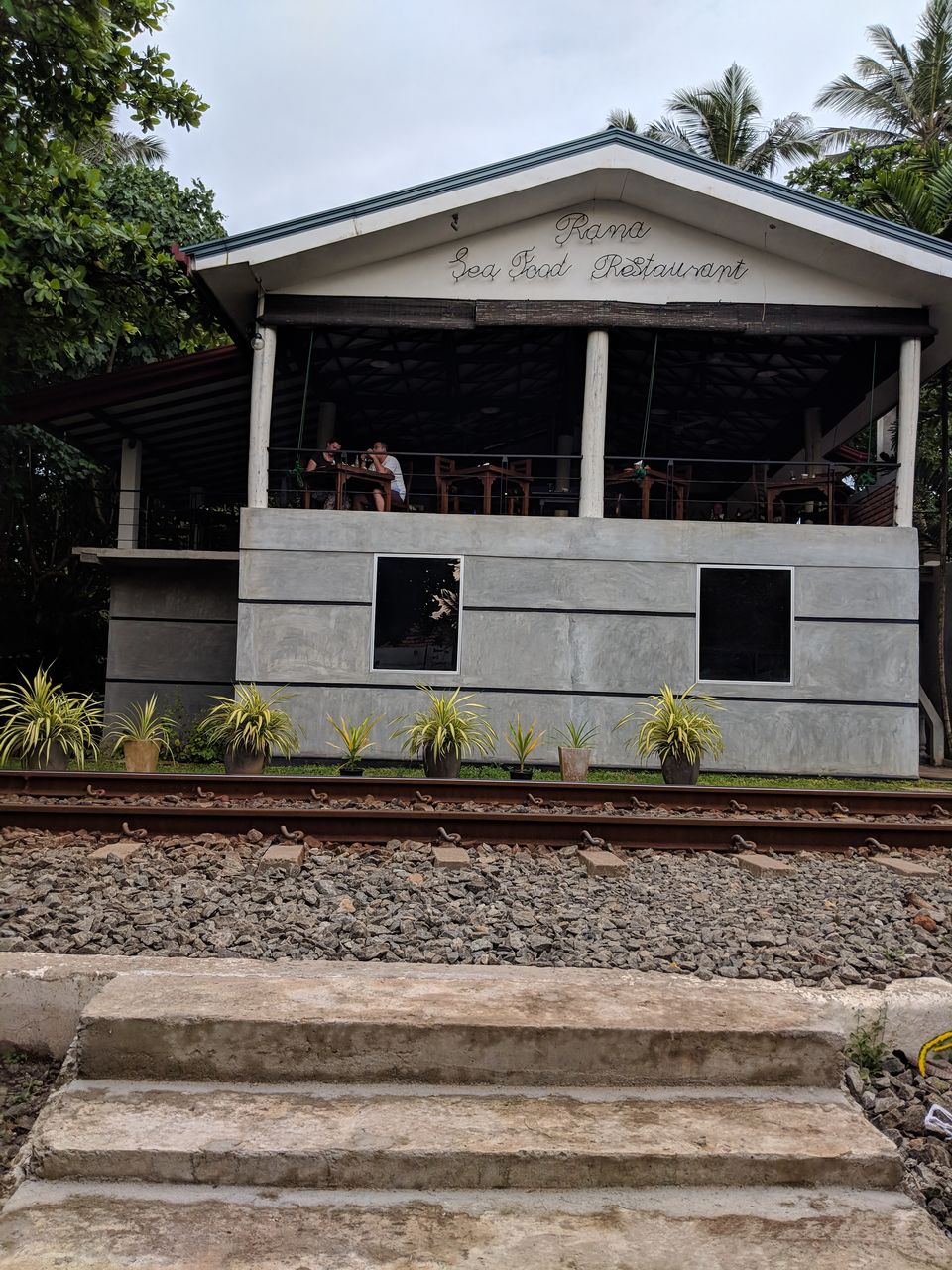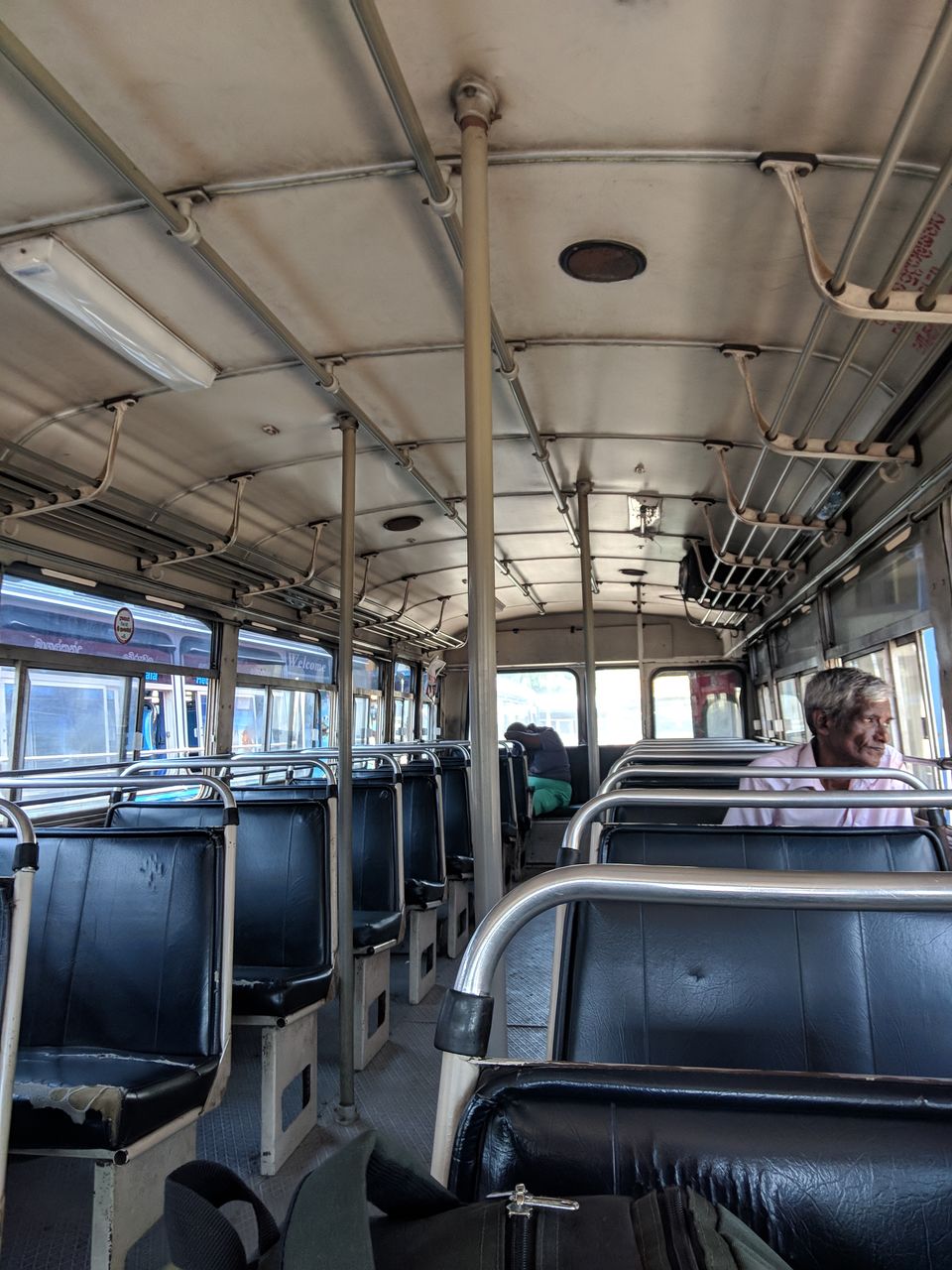 Day 10 - Bentota to Colombo
Colombo is about 90 minutes away from Bentota. So you can take a bus back directly to the airport from Bentota and fly back home.
This little island, even though surrounded by water on all sides, boasts of much more than just beaches. Discover beautiful hill stations full of tea plantations, visit UNESCO World Heritage Sites or the sacred Hindu temples. Witness the Lankan culture through its colonial forts and great architecture or unravel ancient stories that you have only heard of as mythology. If you haven't yet discovered the myriad charms of Sri Lanka yet, book your tickets right away!
Bon Voyage!
Think we missed out on something? Tell us about it in the comments below. Or write about it here on Tripoto and earn Tripoto Credits!
Get travel inspiration from us daily! Save our number and send a Whatsapp message on 9599147110 to begin!
Frequent Searches Leading To This Page:-
Best beach holiday destinations in Sri Lanka, Top Sri Lanka tour package for family, Best Sri Lanka honeymoon packages from Delhi, Sri Lanka honeymoon tour packages