Humans have been consuming alcohol since the dawn of civilization. While traces of fermentation can be traced back over 4,000 years, whisky in its current form is over six centuries old. In these years it has gained lovers all around the world.
If you consider whisky liquid gold, and dream about it every day then you need to visit these countries which are the mecca of whisky making and tasting.
1. Scotland
The first mention of whisky's presence in Scotland can be traced back to 1400's. Whisky and Scotland are inseparable from each other. Scotland distills whisky from malted barley and divides them into five distinctive categories, the most superior of them being Single Malt Scotch whiskey. Scotch is basically whisky from Scotland, which is mandatorily aged in oak barrels for at least three years.
The best way to explore scotch is to head on a tour of Speyside. And here are some other destinations and drinks a whisky lover can plan their trip around.
Top Distillery Tours
Speyside's smallest distillery uses the finest Scottish barley and purest spring water from Romach Hills to create the flavorful Benromach Speyside Single Malt Scotch Whisky.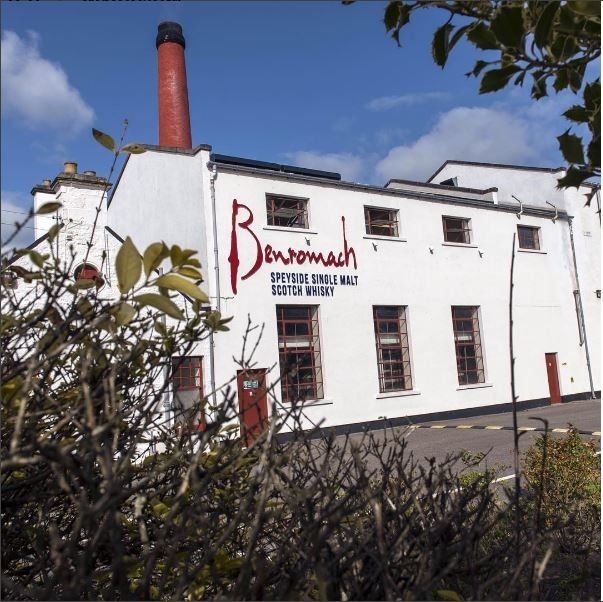 The Classic Tour offers a 30-minute guided walk through the distillery followed by a tasting of the well renowned Benromach 10 Years Old.
Duration: About 1 hour
Booking: Turn up during open hours. Monday to Saturday 9.30am – 5pm (last tour 3.30pm), Sunday 10am – 4pm (last tour 3pm)
Price per person: £6.00
Macallan has topped the list of best whiskies in the world quite a few times. And creators at Macallan are enthusiastic about sharing their centuries-old distillation process with whisky lovers.

The Six Pillars Tour takes small groups of just 10 people, ensuring a personal and ultra luxurious experience. The tour takes you on a display of finest casks, nosing and tasting of four Macallan whiskies.
Tour duration: approx. 1 hour 45 minutes.
Booking: All tours require prior booking.
Price per person: £15
Best Whiskies
The Macallan 25 Year Old Sherry Oak, Johnnie Walker Blue, Chivas Regal 18 Year Old
Must Visit Bars
Bon Accord in Glasgow, Scotch Whisky Experience in Edinburgh, Mash Tun in Aberlour
2. Ireland
The very word 'whisky' originated from uisce beatha or uisge beatha, a phrase from the Goidelic branch of languages (Irish, Scottish Gaelic and Manx) meaning "water of life" (see aqua vitae). Irish whisky is distilled thrice, unlike Scotch and American whiskies, and was once the most popular whisky in the world. After decades of decline, Irish whisky is climbing back to popularity.
Where Scotland has over 105 distilleries, there are only seven operational distilleries in Ireland. But the ones left are centuries old, telling the story of the beginning of distillation.
Top Distillery Tours
Being the oldest distillery in Ireland, Bushmills traces its lineage to 1608. Situated at the tip of Northern Ireland, Bushmills uses the terrain to produce complex single malts and blends, including the rich Black Bush.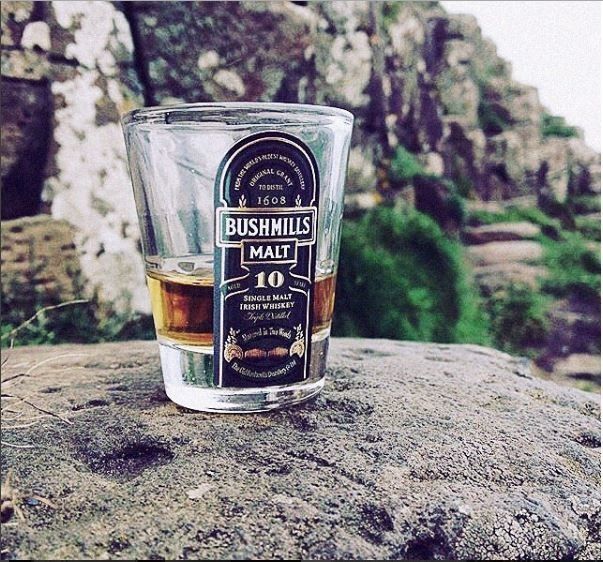 The public tour offers a full walk around the grounds of Bushmills village – from the story of its inception to tasting some of the most revered whiskies in the world.
Tour duration: About 1 hour.
Booking: Contact reservations.bushmills@bushmills.com for bookings and availability.
Price per person: £7.50
Visit the non-functional Old Jameson Distillery, which acts as a museum to the history of whisky in Ireland. Then venture south to County Cork which produces beloved brands, including Jameson, Powers and Midleton.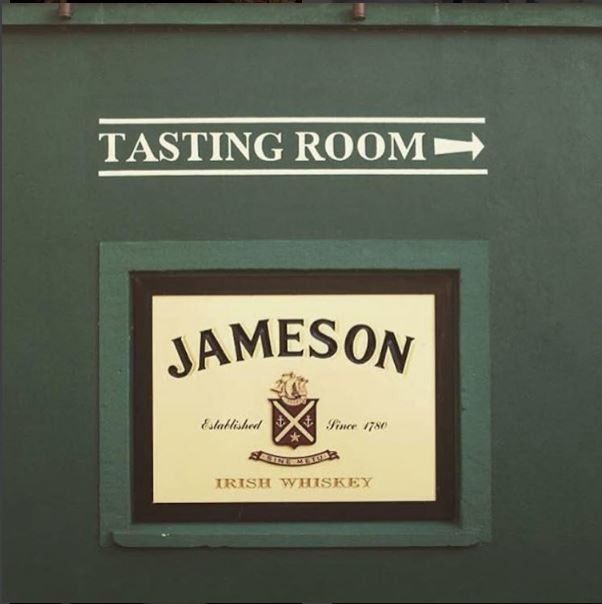 A guided tour of the Old Midleton Distillery includes a documentary feature on Jameson's history, walking tour of the complex and a signature Jameson drink.
Tour duration: 1 hour 15 minutes
Booking: Contact jem@jamesonwhiskey.com for reservation.
Cost per person: €16.00
Best Whiskies
Green Spot, Redbreast 12-Year, Bushmills 10-Year Single Malt
Must Visit Bars
The Temple Bar Pub in Dublin, Courtney's Pub in Killarney, Garavan's Bar in Galway
3. Canada
At the beginning, whisky in Canada was mainly corn spirits blended with multi-grain liquors, which is smoother than other whiskies of Scotland and Ireland. But it was the addition of rye grain that gave Canadian whisky a unique flavour and made it popular. Now, rye whisky has become iconic to Canada and is placed in the top rated whiskies of the world.
Single malt and 100% rye whisky are Canada's most desired alcohol and there are many destinations that are ideal for any whisky lover.
Distillery Tours
The Glenora Inn & Distillery is the only single-malt distillery in North America and has been producing some delicious whisky for the last 12 years. The distillery also has a small but luxurious guesthouse where you can spend a night or two.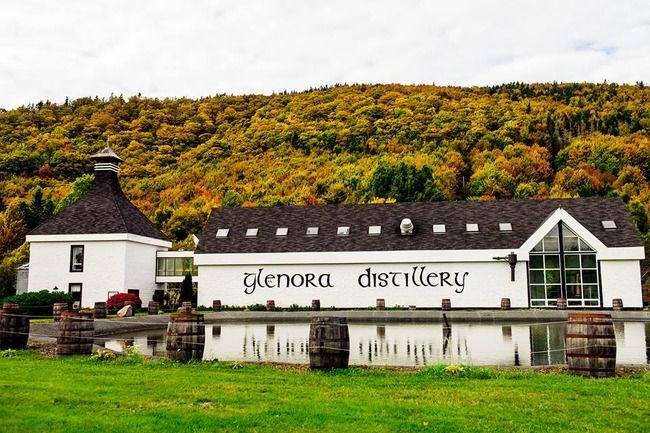 Guided on-site tours are offered from May till October. The distillery remains open throughout the week and offers a peak into the hard work and precision it takes to produce a single malt.
Tour duration: 30 minutes
Booking: Turn up during open hours. Sunday to Sunday, 9:00 am-5:00 pm daily.
Cost per person: $7.00
Canadian Club whisky boasts of 100% rye distillation. Where most rye-based whiskies are blends of multiple grains, Canadian Club uses a single grain. It is rightly ranked as one of the top 10 whiskies in the world.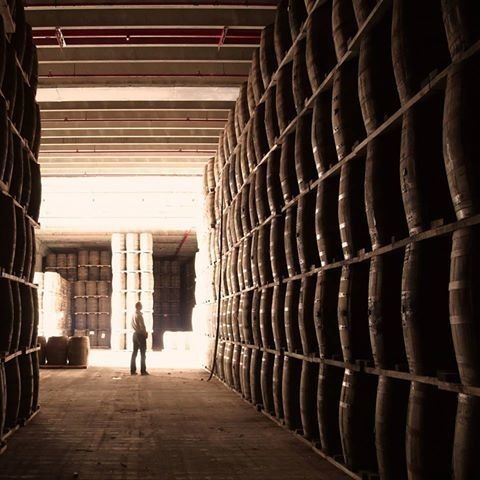 The formal tour offers a walk down memory lane where names such as Henry Ford, Thomas Edison and Al Capone conducted meetings and business with Hiram Walker. It is finished with a guided tasting of notes and flavors of various Canadian Club whiskies.
Tour duration: 1 hour 30 minutes
Booking: April to December; Wed - Sat at 11 am, 1 pm, 3 pm and 5 pm
Cost per person: $12
Best Whiskies
Collingwood 21 Year Old Rye, JP Wiser's 18 Year Old Canadian Whisky, Canadian Club Chairamn's Select 100% Rye
Must Visit Bars
The Caledonian, Allen's, The Feathers Pub
4. Japan
Japanese whisky is not even a hundred years old but has already gained critical and popular acclaim. Though for quite sometime, Japanese whisky was largely an imitation of Scotch whisky. But slowly distillers have started using ingredients original to Japan and local techniques to give a distinct flavor to the whisky.
The two conglomerates of Japanese whisky are Nikka and Suntory, who produce brilliant blends and delicious single malts. You can begin your whisky trail from these distilleries.
Top Distillery Tours
The first ever whisky distillery in Japan is worth the iconic status it has gained over the years. There is a whisky library, which is a sight to behold with over 7,000 cataloged bottles on display. In fact, in 2013, the World Whiskies Awards named Yamazaki 25 Year Old the World's Best Single Malt Whisky.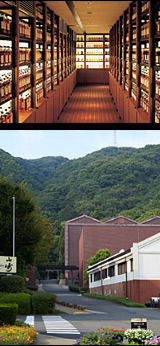 You begin the tour by observing the different distillation processes of distinctive whiskies at Yamazaki. There is even a tasting of the unblended whisky that develops into Yamazaki Single Malt Whisky.
Tour duration: 1 hour 20 minutes
Bookings: Make reservations here.
Cost per person: 1,000 yen
Created in 1970s as an international partnership between giants of alcohol industry; Seagram's from Canada, Chivas Brothers of Scotland, Four Roses from America and Kirin, Fuji-Gotemba rests at the base of Mount Fiji. It capitalises on the mineral rich soil and spring water, which are ideal for whisky making.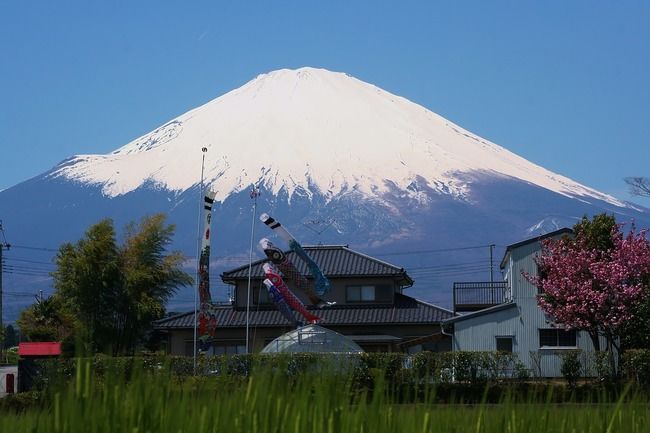 The free tour involves walking through the world's largest distillery and observing the processes. The tasting of single malts is not included in the tour, but you can taste them for an extra 500 Yen.
Tour duration: 1 hour 10 minutes
Booking: First come first serve basis.
Cost per person: Free
Best Whiskies
Yamazaki Single Malt, Hakushu Single Malt Distiller's Reserve, Nikka Whisky From The Barrel
Must Visit Bars
Nikka Blender's Bar, Hibiya Bar Whisky-S II, Brillant
5. United States of America
American whisky is created from a fermented mash of cereal grain, and is largely categorised as bourbon and Tennessee whiskey. Like Canada, American whisky too uses rye blended with multi grain alcohols. The probation era gave birth to several different distillations of whisky and these techniques can still be found in American distilleries.
Lovers of Jack Daniels should definitely consider making America their whisky destination, as Tennessee whisky can be experienced here like never before.
Distillery Tours
In the tiny dry town of Lynchburg sits the distillery of one of the world's most popular whisky brands. Jack Daniel's Distillery is the country's oldest registered distillery with its first license dating back to 1866.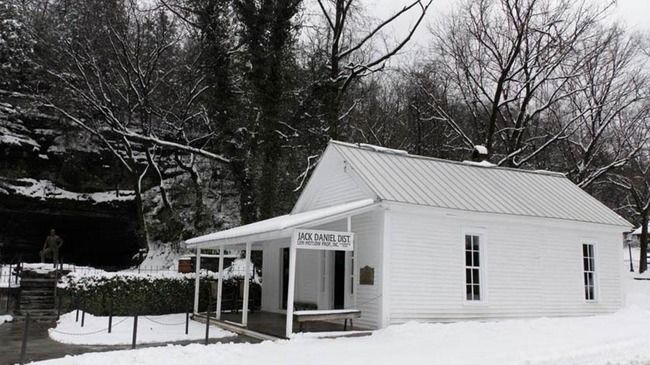 The tour of this historic site offers America's first experiences of distillation and also puts on display 30 exhibits specific to Tennessee sour mash. You learn about the life of Jasper Newton "Jack" Daniels and how he came to create this liquid gold.
Tour duration: 1 hour 10 minutes
Booking: First come first serve basis.
Cost per person: $14
Founded by the first president of America in 1797, George Washington's distillery caters to a very small and niche audience. The spirits are on sale just twice a year with only a few hundred bottles. But it still uses historical techniques such as hand chopping logs and real fire heating stills, to create a unique flavour through their distillation.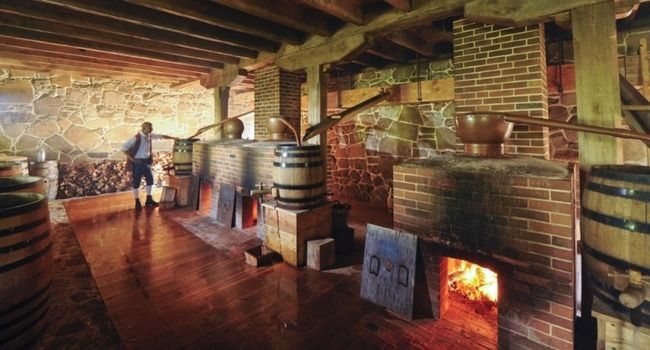 Tour of the property happens throughout the year. You can try out the unique White Rye and oak barrel aged Dark Ryes.
Booking: Get tickets at tickets@mountvernon.org
Best Whiskies
Jim Beam Black, Bulleit Bourbon 10 Year Old, Jack Daniel's Single Barrel Select
Must Visit Bars
Canon, Highlands, The Silver Dollar
Frequent searches leading to this page:-
best whiskey countries, what country makes the best whiskey, which country has the best whiskey, best country for whiskey, which country makes the best whiskey, which country is famous for whiskey, top whiskey countries, best countries for whiskey