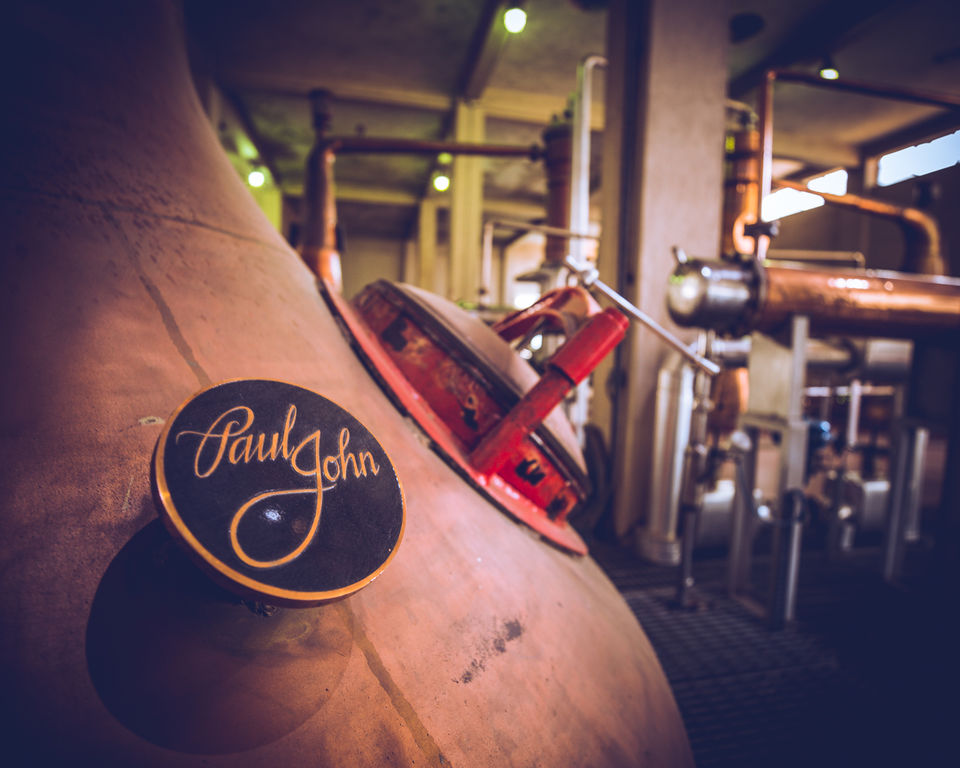 Parties, restaurants, water sports, beaches… can you think of something else to do in Goa? How about learn how the world's favourite alcohol is made and how to truly drink it?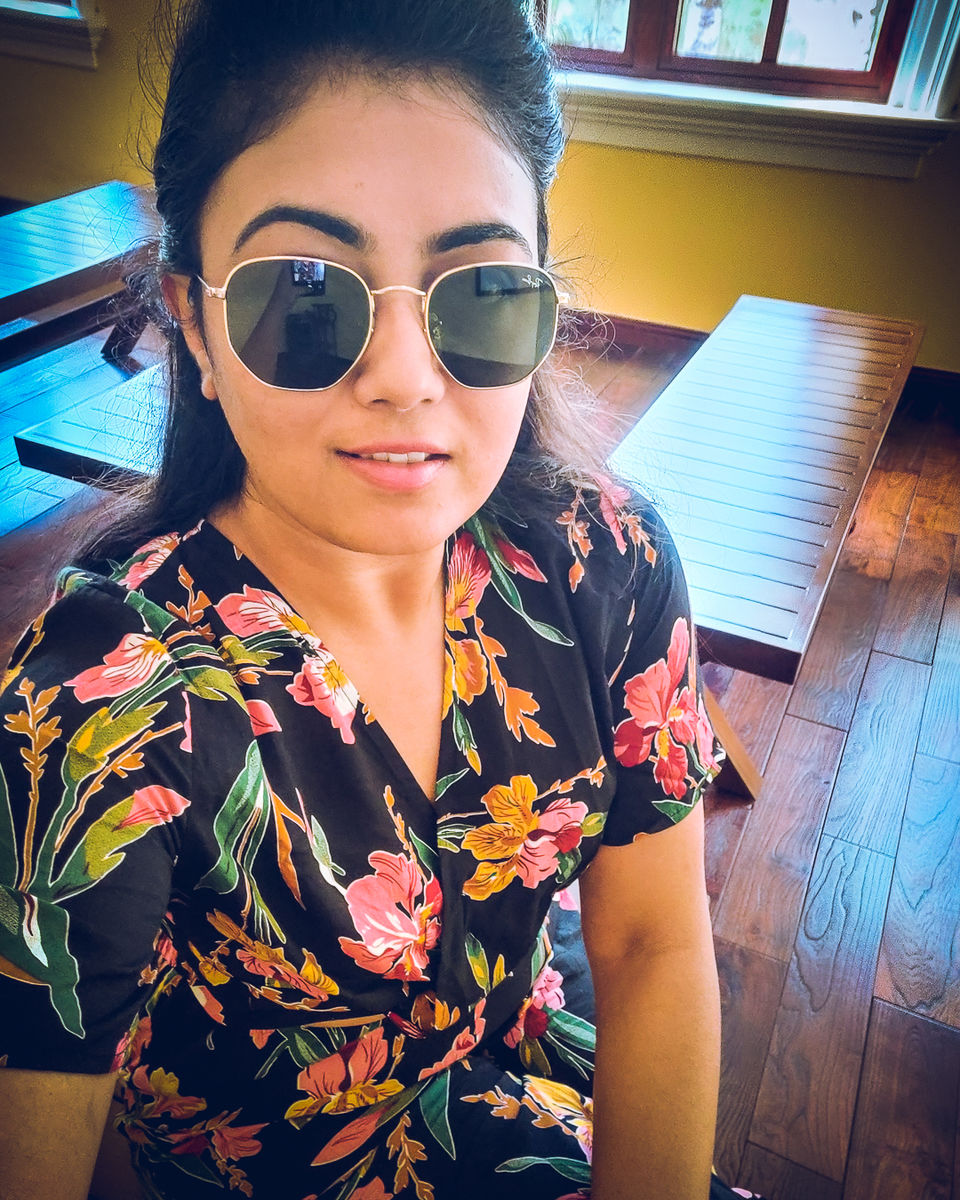 "Too much of anything is bad,
but too much of good whiskey is barely enough" – Mark Twain
How many of us love our whiskey? Tarun certainly does!! While researching for offbeat things to do in Goa, we came across the Paul John Distillery Centre where you can not only taste but learn how whiskey is brewed and distilled. So of course we had to go there!!
We were staying in Anjuna, North Goa so we thought we'd make this into a road trip! We hired a car for the day and were off to the whiskey heaven.
The journey was to take around 2 hours from Anjuna to Cuncolim and the roads were sublime. In the sleepy village of Cuncolim, this distillery and India's only Whiskey Visitor Centre makes for an afternoon filled of learning, discovering and understanding everything that goes into that bottle of premium Indian Single Malt whisky.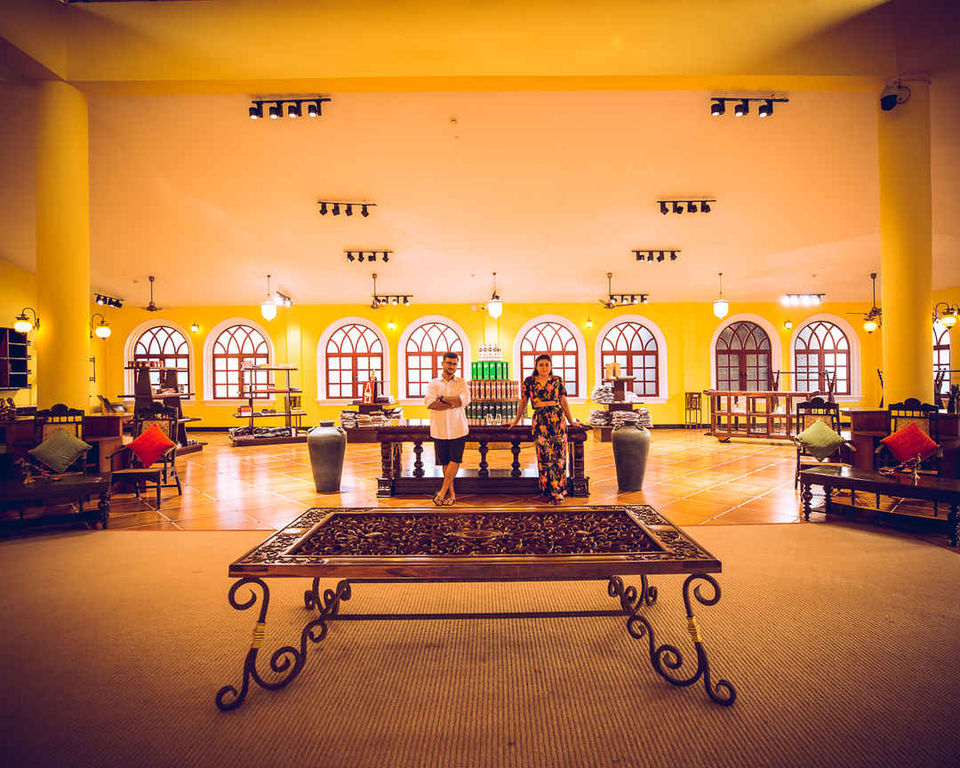 Once you're close, there's not a chance you'll miss the building. The mango yellow facade, the artworks and all the restored antique furniture, some more than 200 years old, collected from Goan homes evoke a charm that's peculiar to the sunshine state. John Distilleries was founded in Bangalore in 1992 by owner and chairman Paul P. John.

While the distillery itself is massive and industrial, with its unique copper pot stills, the warehouse is all woody and rustic with a basement full of about 4,000 plus oak barrels (here's where all the whisky is patiently aged for years). The warm climate in India is responsible for a much faster maturation and high evaporation levels which helps it compete with Single Malts aged for a much longer period internationally in a considerably shorter time.
From the moment you enter the foyer, there's a sense of grandeur that takes over. Beginning with a short film that prepares you for Paul John's journey into the finest single malts, the tour only gets better from here. For the uninitiated, the expert tour guide gives a lowdown on what qualifies as pure whisky to what differentiates a single malt from a blended scotch. Mind you, some facts will be surprising.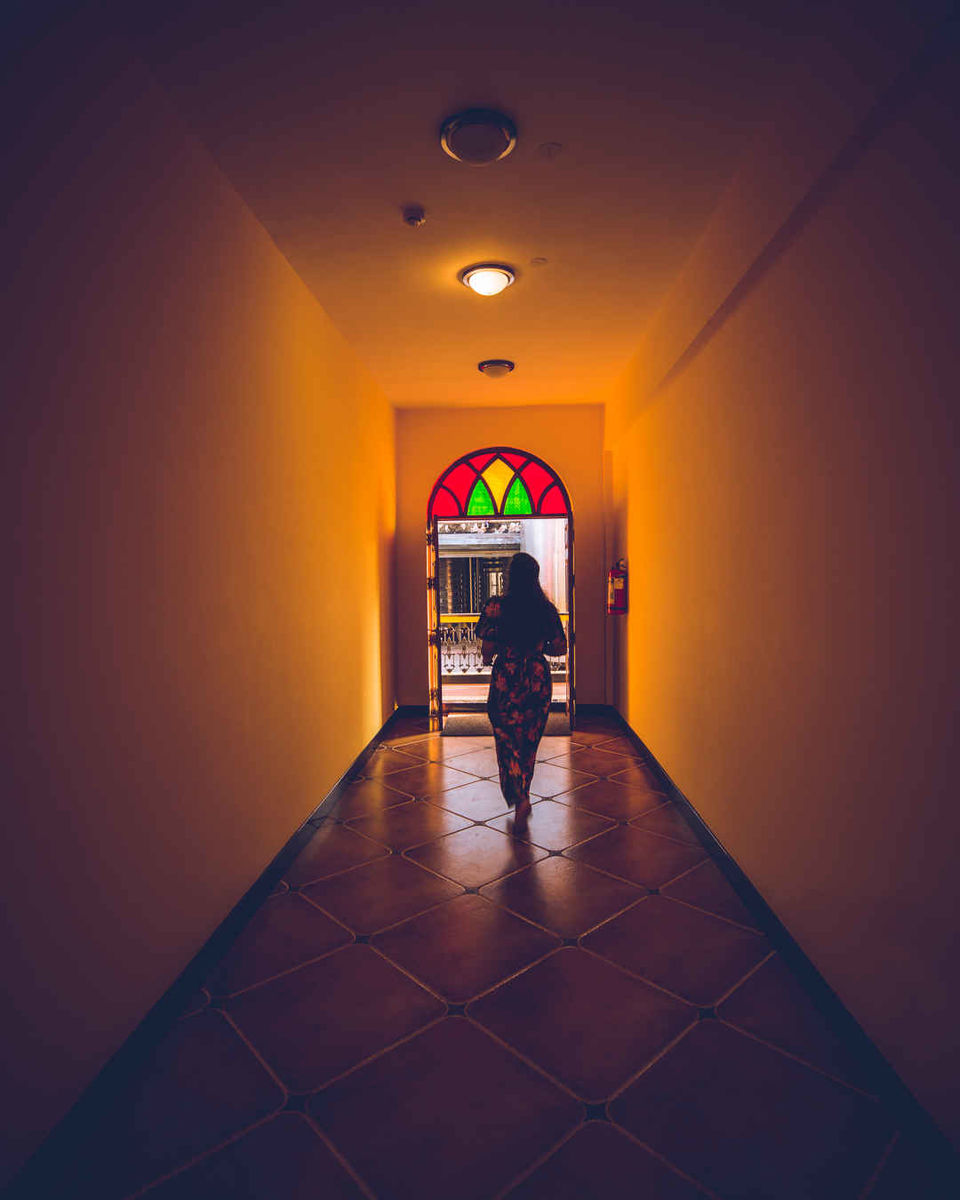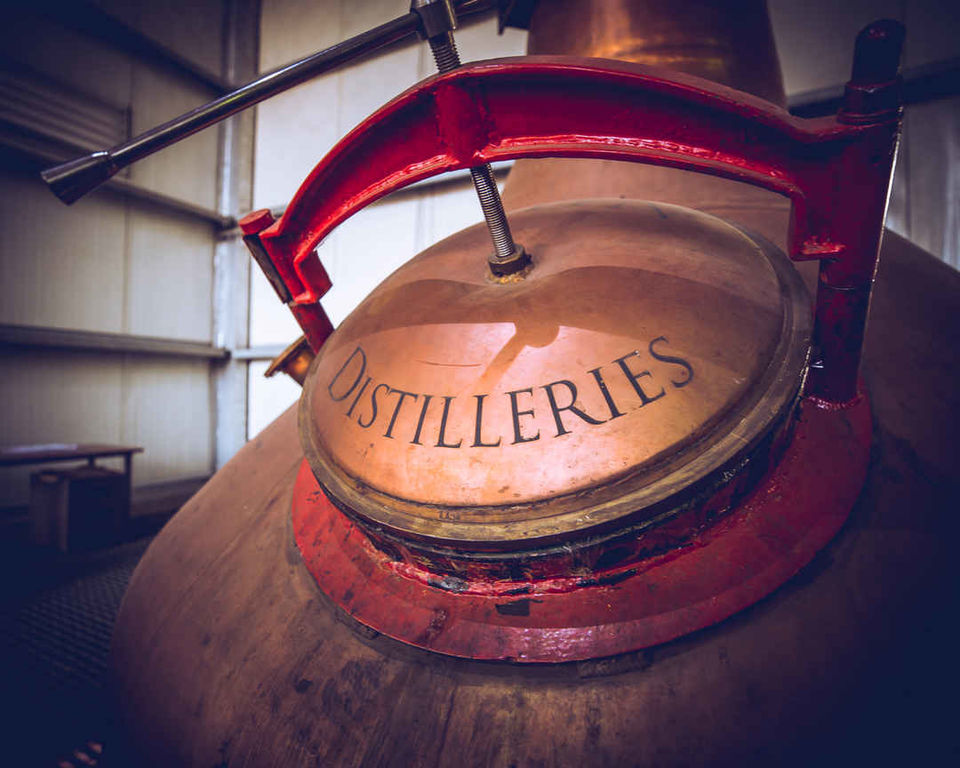 After this introduction, the walk through begins, laced with some interesting anecdotes and insights. Right from what barley is used to the milling process, distillation and storing, you witness everything.
And now, after all that science, it's only fitting that you get to taste some of Paul John's unique expressions. If you're a true connoisseur, you'll love the tour and tasting of family expressions where you get to try 5 variants: Brilliance, Edited, Bold, Peated and Select Casks Classic.
Two of our favourite expressions were:
Paul John Brilliance:
A sense of sweet, vanilla, honey, cinnamon, mild spices and a smooth finish – Namrata's choice!
Paul John Bold:
Heavily peated, the smokiness is balanced by fruity notes, spices and oak notes – Tarun's choice!
While you may have heard that diluting your whiskey with soda or any other mixer is criminal, sipping your whiskey and how, so as to bring out its true flavour is what the visitor centre teaches you. Our palette needs to be educated so as to make it an experience and not just a shot!
Paul John Distilleries Pvt. Ltd. has 16 facilities spread across India, three of which are distilleries. They have also broadened their range so as to include brandies such as Mont Castle and Roulette, Salute Vodka and wine.
With a production capacity of over 3000 litres of alcohol per day, John Distilleries' main distillery is now based in Goa!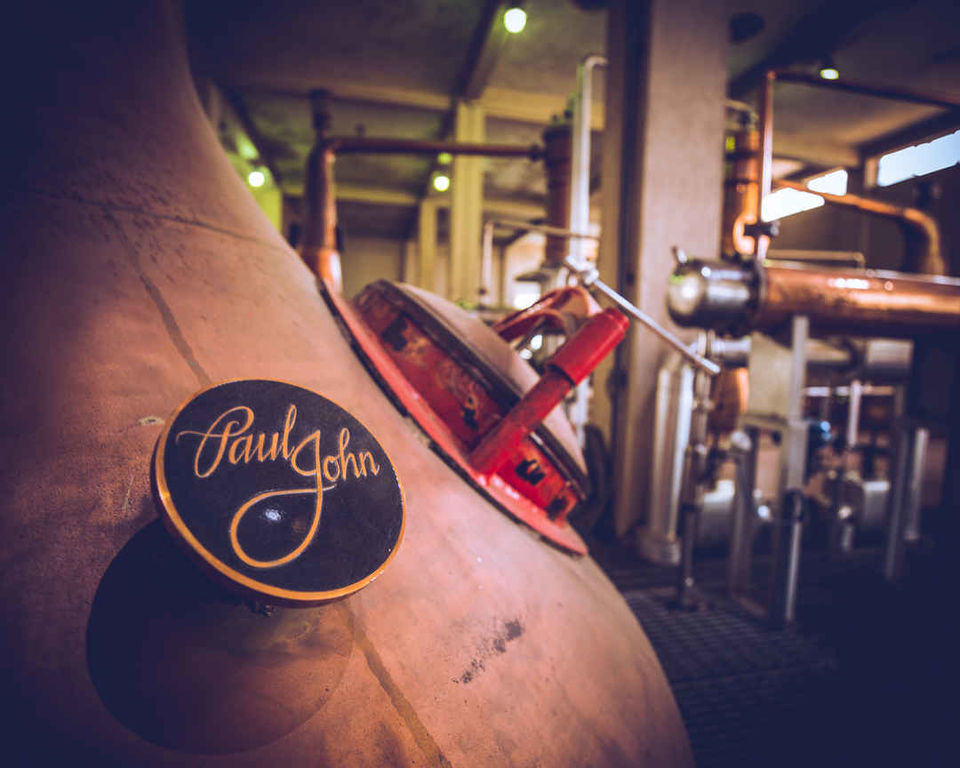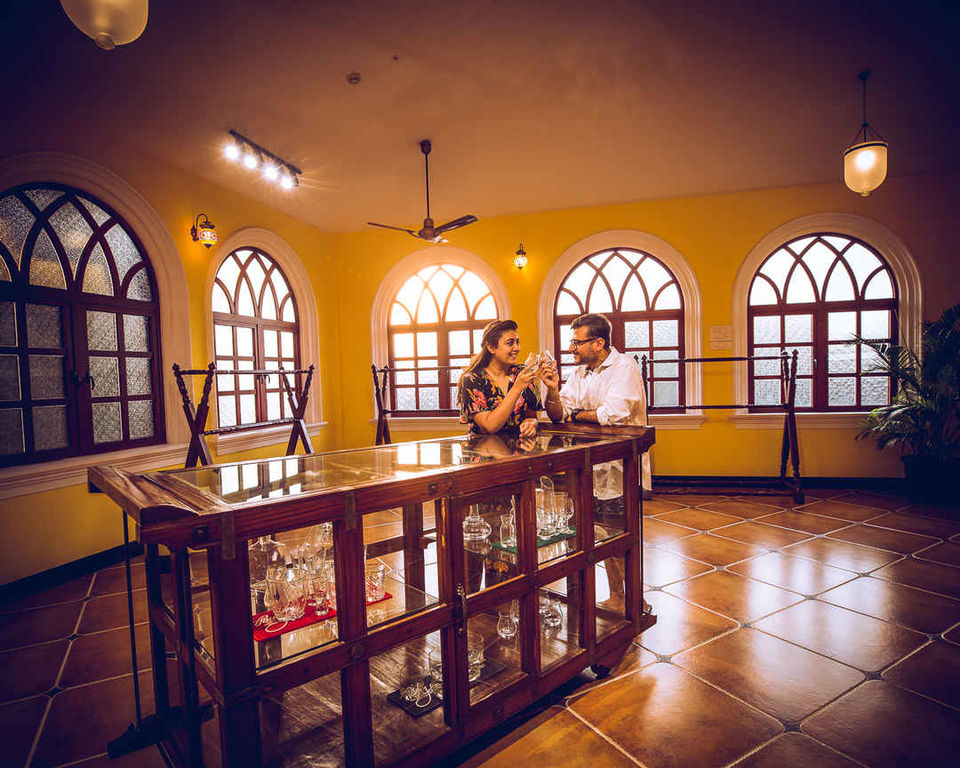 Paul John also has a wine distillery and visitor centre in Bangalore. Do check that out, if you're around!
We're in the middle of whiskey's golden age, with more brands and varieties available than ever before. An opportunity for the whiskey lovers to learn the nuances of how their favourite drink is produced and consumed is frankly an opportunity not to be missed!
To read more about of these beautiful photos and pro tips, check out their website here or follow them on Instagram.
Sign Up now and get the latest travel updates from Tripoto straight in your email's inbox!