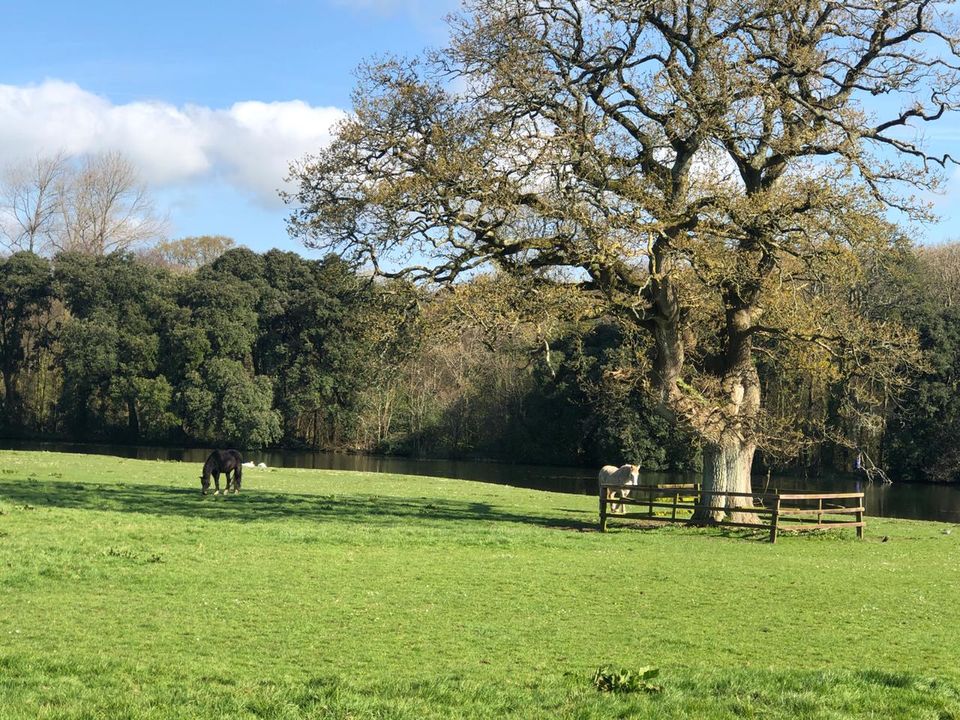 Visit to Ireland came as an opportunity due to my husband's work related travel. Coupling my vacation along with business trip came out as a great idea. As the trip was organized by the sponsoring company (Pernod Ricard for Jameson Whisky), our agenda was pretty much taken care by them.
Date: 25th to 29th March.
Company: Group of people, some with their spouses.
Weather: Cold weather, with sunshine on most of the days and temperature hovering between 6 to 10 degree Celsius.
Travel: Pune to Mumbai via private car, Mumbai to London via British Airways - 9 hour flight, London to Ireland via Aer Lingus – 1.15 hours flight and vice versa.
Visa Process: We had planned to cover Ireland and London in one shot hence, we applied visa under the BIVS (British Irish Visa Scheme), which allows an Indian/ Chinese to travel between Southern Ireland and British States with same visa. This scheme came as great relief as we didn't have enough time to complete visa formalities before our departure. One has to apply BIVS visa from the country, where they will set foot first, hence we applied for an Ireland BIVS visa. Now here is something that no one will give a clarity on, hence mentioning for everyone's reference. We received our Ireland BIVS visa with one month applicability but with an approved duration of 7 days. Now this was confusing as we couldn't understand if these 7 days included London visit duration as well and our plan for both Ireland and London was 9 days and tickets were prebooked. After lots of calls/ emails to VFS global, connects in embassies, travel agents we figured out that these 7 days are meant for stay in Ireland only- great relief (do note that Irish embassy was quickest to provide email responses and clarity). Movement between London and Ireland was very smooth without any immigration checks at all, under BIVS.
What to Carry: As the weather is unpredictable, it is advised to carry warm clothes and raincoat/umbrella. We were fortunate to witness clear skies with no rain.
The Experience:
We landed in Cork, Ireland on 25th March and directly got transferred to Jameson Distillery in Middleton.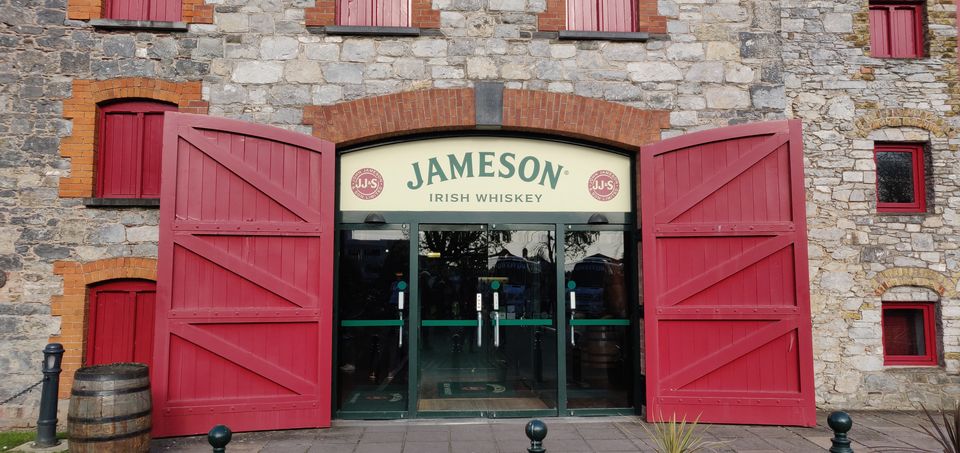 The Jameson tour is rated as one of the must do's in Ireland as this is the only distillery in the world for triple distillation of Jameson whisky. The day 1 included in depth session on barrel making followed by the visit to new distillery, which has state of the art equipment. The facility is huge, housing innumerable barrels and we were the lucky ones to get a taste of 28 years old whisky!!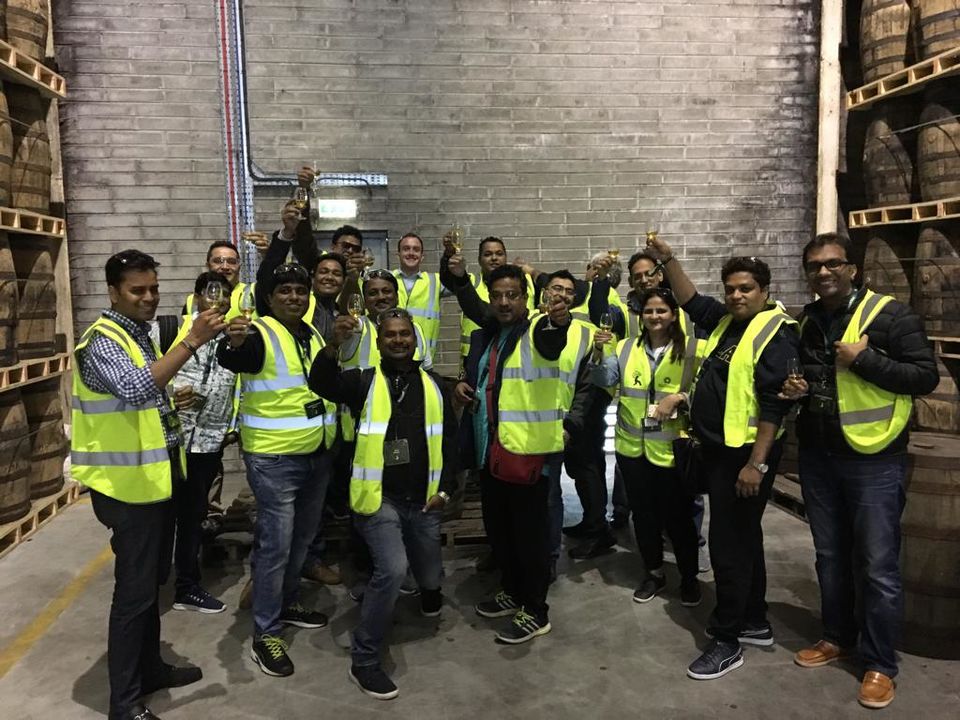 Post the tour we retreated to our hotel – The Castlemartyr Resort, which is an 18th century classic manor house located adjacent to the ruins of an 800 year old castle. As we drove through the 220 acres of this 5 star property, we witnessed streams of water, greenlands, golfcourse, a placid lake amidst animals and birds. The rooms are opulent and tech savvy and with amazing views to Greenland, golf course and with sightings of horses, rabbits, swans and other birds. We retired post a gala dinner. A hearty tour of the property is unmissable and we did that with great anticipation early in the morning.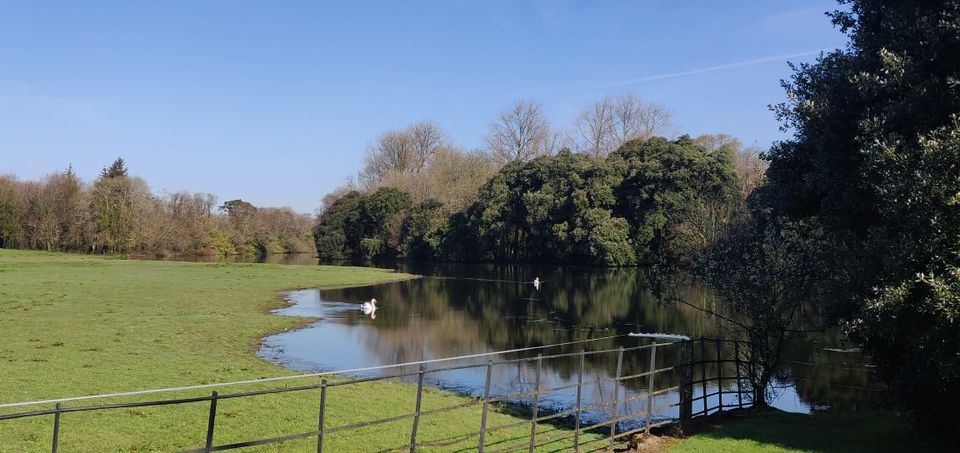 We checked out of the hotel on 26th post breakfast and headed straight to the Jameson facility for "Behind the Scenes Tour", which was great and filled with insights on lineage, blending, bottling, ageing. What I must acknowledge is the fact that our spokespersons for various sessions during the tour were connoisseurs and impeccable in all their deliveries.
Post a sumptuous in house lunch, we hit the road at about 2 PM for a road trip to Dublin, the capital city of Ireland. Mesmerizing countryside views along with great company, made the ride worth remembering.
We reached the "Westin Hotel" at about 6 in the evening and then headed to Jameson restaurant on the Bow Street where we witnessed Local Irish Trad music and some local delicacies. We closed the day with a pub crawl in central Dublin.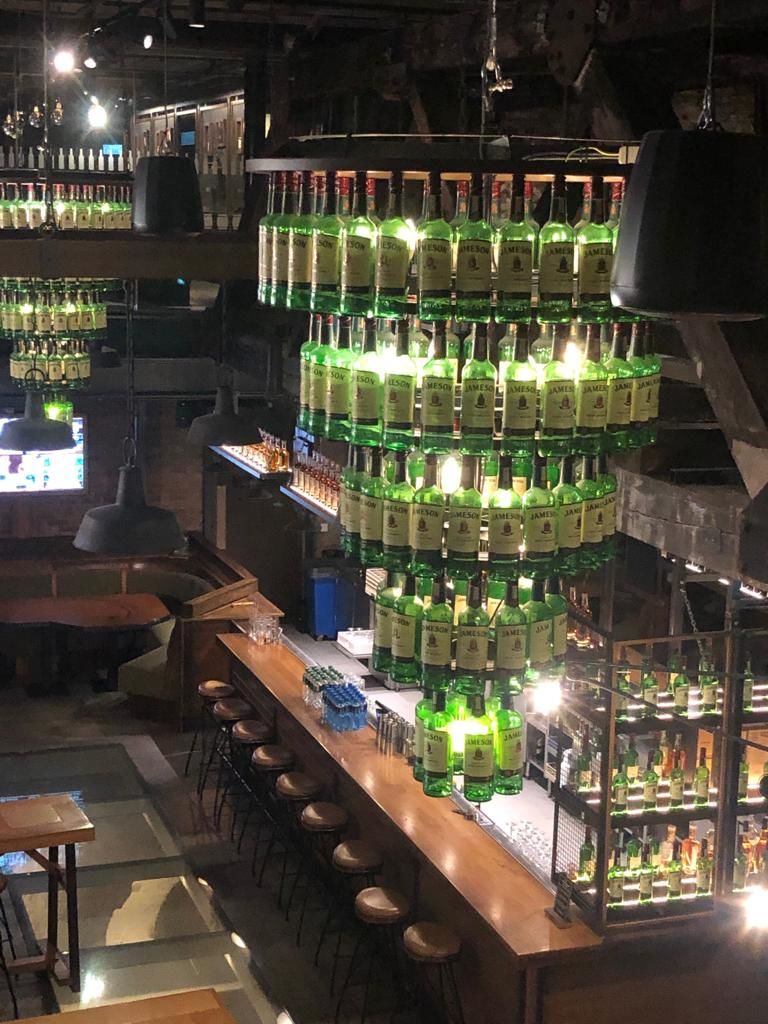 27th March came out to be a lovely day with our host – Denis O' Railey, who is one of the top Tour guides in Ireland.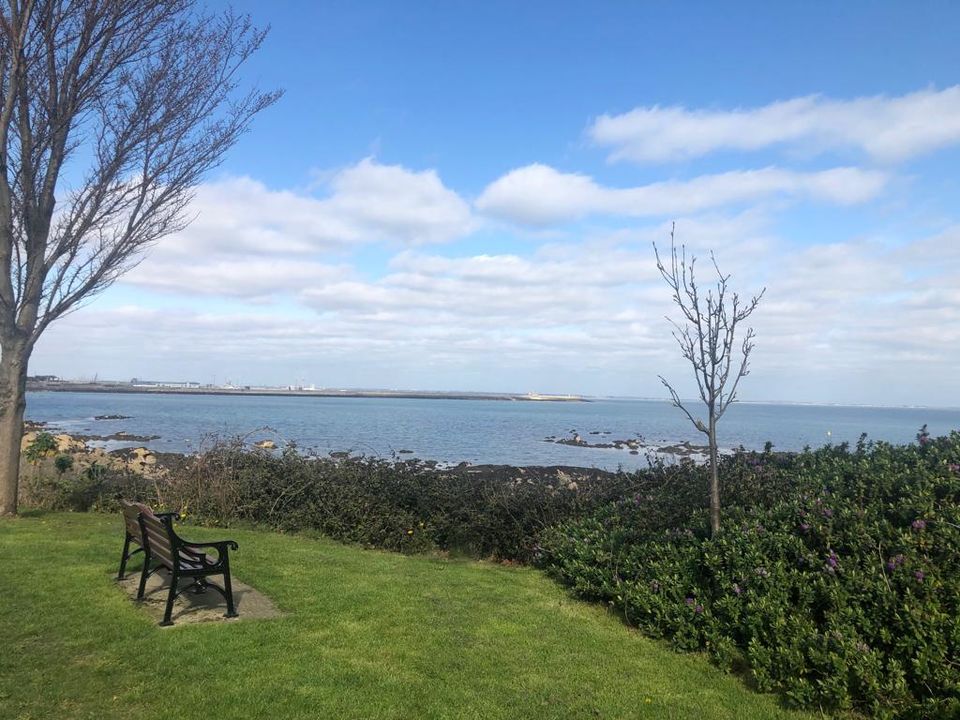 After a visit to the seafront, we set out to experience Hurling- the local sport of Ireland and its insane speed.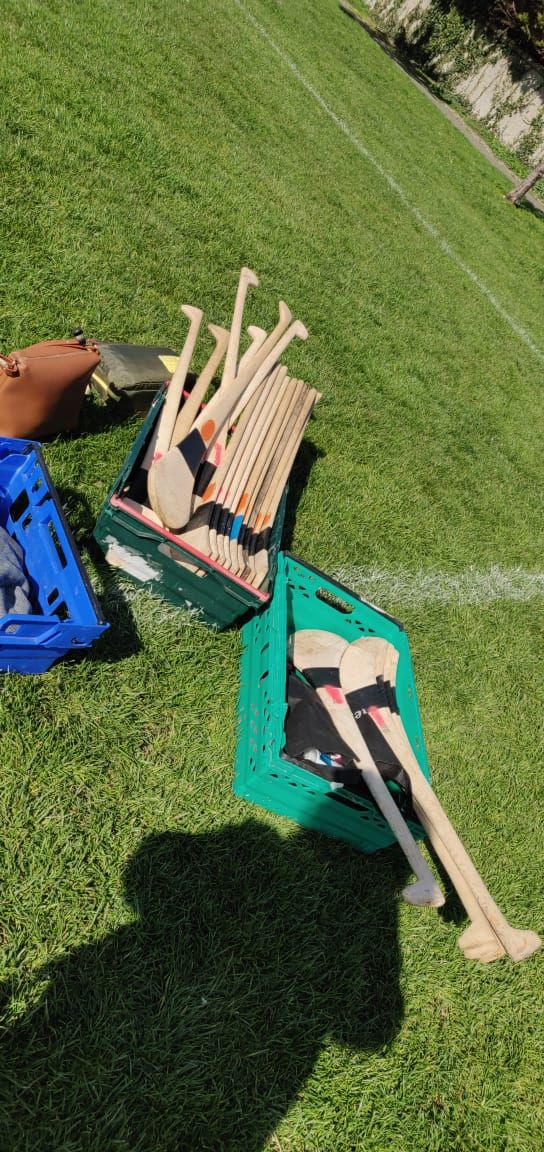 Loaded with lots of titbits on local customs and traditions, we headed to Lake Guinness, dwelling in Wicklow Mountains.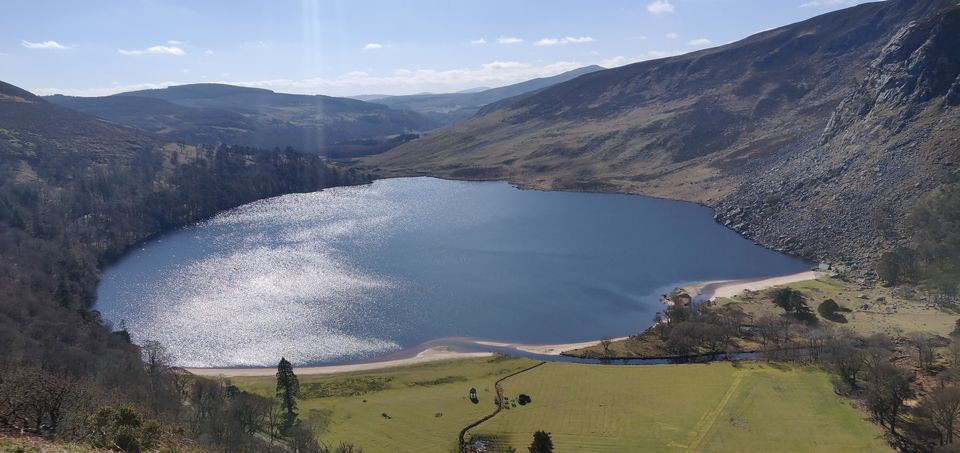 After spending some quiet time around the serene lake and its surroundings, we headed for a sumptuous lunch at "The Roundwood Inn" in Wicklow County. A hearty 3 course meal followed by a mini session on "Irish Coffee Making" was the highlight.
With this our planned day came to an end and we returned to our hotel and headed out for our Irish Shopping spree.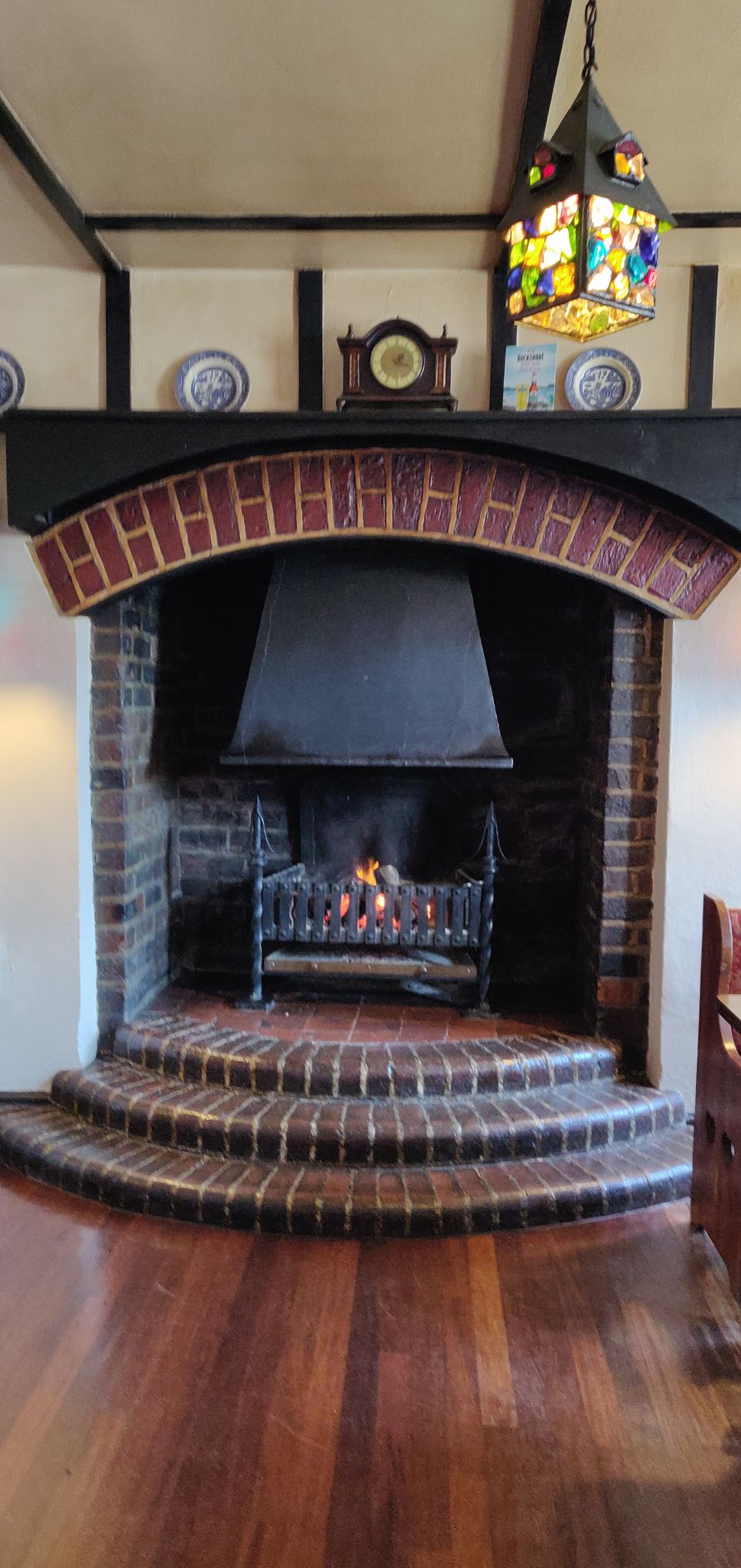 In the evening, we geared up for another night of lip smacking Indian food at "Rasam", where food taste, quality, presentation and service – all get a thumb sup. Dinner was followed by drinks at multiple pubs.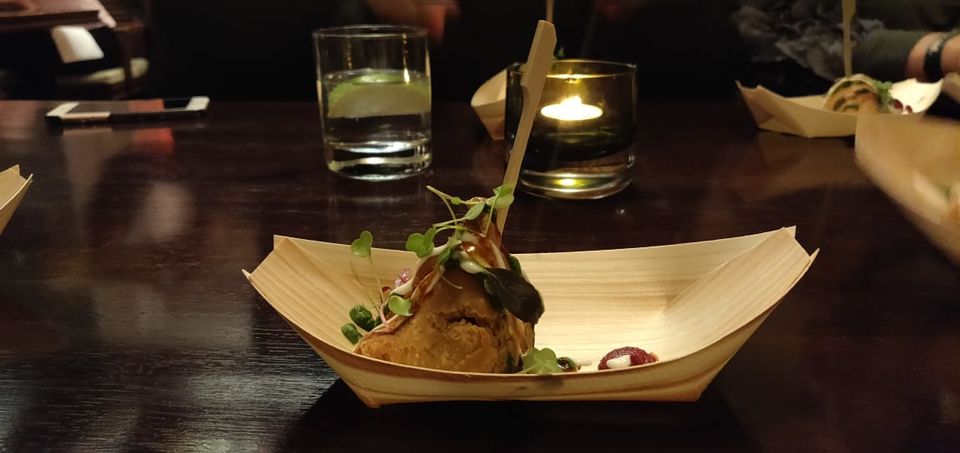 With this we heralded to the last day of our full fledged stay in Ireland. We began the day with a "Dublin Bus Tour", which we would rate as average as we prefer to visit few places but get the most of it.
After completing the tour of about 30 odd places, we made some time for local sightseeing like Trinity College, Little Museum of Ireland, River Liffey.
A great evening ensued with a quiet dinner followed by drinks and an unforgettable dancing night at Copper Face Jacks, best nightclub in Dublin. Post which we took a cab to our Hotel and spent some time on the free road.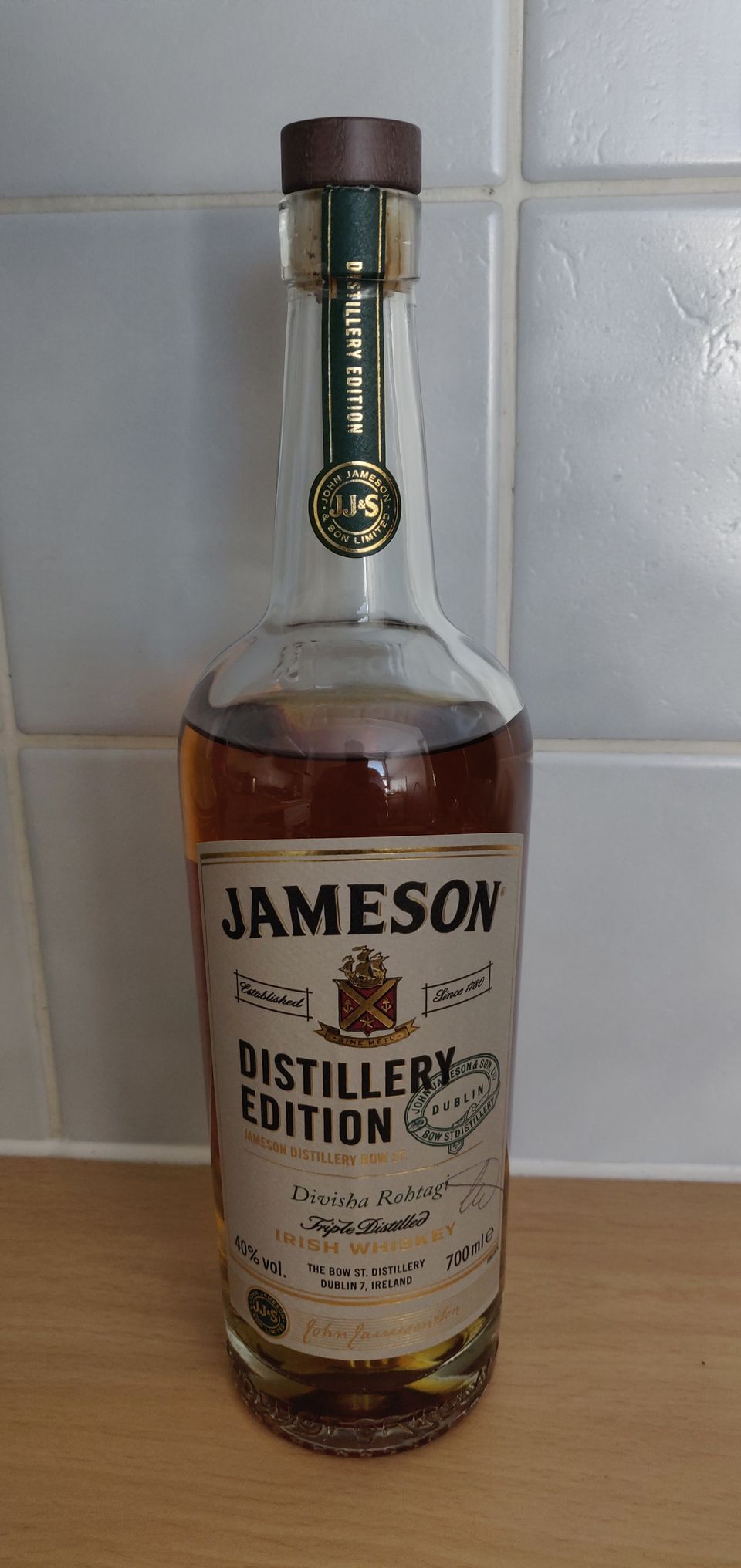 As we were readying to leave for the noon flight, the best souvenir came in the form of a customized Whisky Bottle in our name- there ain't a better way to close the trip.
What to shop: Ireland is an expensive place to shop (they don't produce a lot of stuff except for dairy and liquor) and if you have a plan to visit London then don't shop from Ireland. If you really need to buy stuff, pick some Celtic Souvenirs
What could one additionally do:
•Spend one more day at Cork and visit Castle of Blarney and do some local sightseeing
•Take a day for visiting few museums/ places of interest in Dublin to know about the culture
•Have an additional day at hand to visit the country side for Cliffs of Moher and Galway
In Addition: If you need a lead to plan a trip like this to Ireland, ping me separately and I can share contact details of the concerned.
Trip to Ireland, with real life experiences has proven to be the best trip of my life.