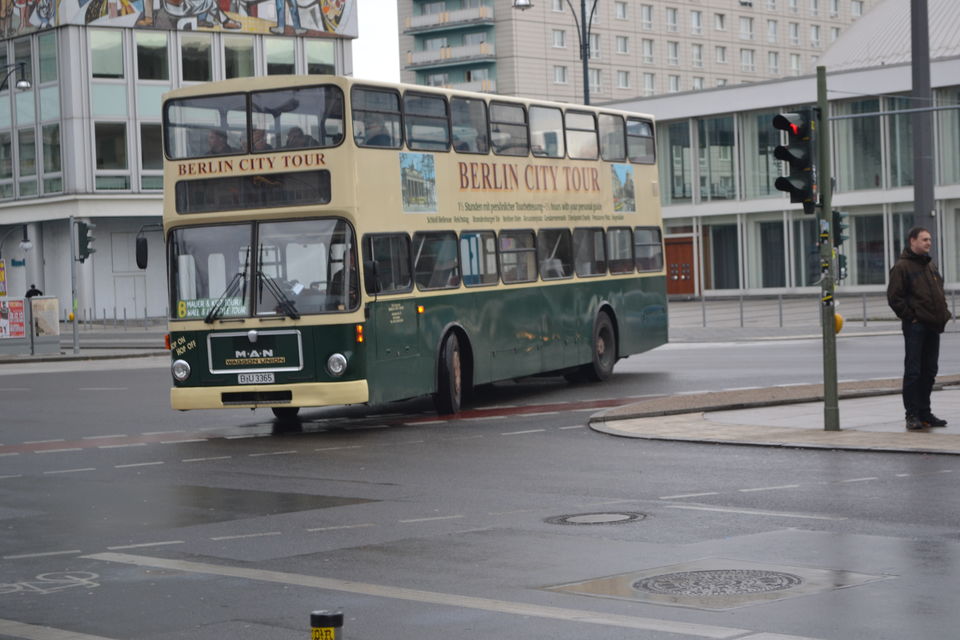 The first time I boarded a hop on hop off bus was on my first trip alone as an 18-year old to London. The bright red bus, with its open roof, had me all excited to try it. I remember the excitement of being perched on top of the bright red bus, with its open roof, October winds blowing through my hair and the chill hitting my face as the evening progressed. Atop the bus, the iconic London buildings seemed to be within my hand's reach. Since then, I am a big fan of hop on hop off buses for sightseeing in big metro cities.
The concept of "hop on hop off" sightseeing is basically sightseeing by bus that stops at city's main attractions. You can choose to get off at the attraction for visit or photo-ops and board the next bus that comes by on a regular basis. I find it a great way to get around big cities such as London or Paris and you can cover more ground in short time.
Here are my top reasons why I love hop on hop off buses, and why you should choose these too on your next holiday:
Introduce yourself to a new city
I find that sightseeing hop on hop off buses are a great way to introduce yourself to a new city. If you are travelling solo, or with families, a hop on hop off bus can take the stress off from your shoulders to walk around with a map, asking for directions and changing public transport to arrive at an attraction. It is also a great way to squeeze in some sightseeing when you are in a city only for a few hours, as these buses take you to the most important attractions. And not just main attractions, sometimes you will come across some unique sights that you would have probably would have gone unnoticed alone. I remember on a tour in Berlin, we came across a real bunker from the time of World War!! Even if you don't want to get off the bus, you could do an entire tour around the city, checking off the famous touristic places, in almost two or three hours.
Freedom to explore
Explore new neighbourhoods, enter new cafes, and appreciate museums – all as per your convenience. Most often the hop on hop off buses have a variety of interconnecting routes so you have the freedom to plan your own itinerary and change lines when you want. And even when you aren't sure of what you want to do that day (or if you get free earlier from one sightseeing route), there's always an option of upgrading your pass to include more routes.
Price efficient
The buses aren't only good for covering the really famous places, but also to use these buses as a regular bus to get from one point to another. Often the day pass is fairly reasonable, and if you use these as much as possible in your holiday, it is probably the same amount you would spend if you use a regular public transport or rent a bike.
Fun multilingual guide
The best part of touring in the hop on hop off buses is definitely the fun commentary. Now who doesn't love some random facts as you perch yourself on the bus and admire the sights?! And if recorded commentary isn't your style, then there are also companies that offer live commentary with a tour guide. So get listening and flaunt your new found knowledge to your friends when you return from the vacation!
Comfortable
Hop on hop off buses can be a big advantage for those times when weather gods show no mercy! Chilly winds or rains, you know your sightseeing plans won't go for a toss, because these buses are just so suitable for all climates. Also, for families with small kids, or elderly, and those with disabilities, these buses make it easier for everyone to enjoy the sights.
Skip the queues and discounts
Saving the best for last! One of the biggest reasons to love hop on hop off buses is the attractive discounts and benefits that your ticket gives you! Fancy a cruise along the Thames or Seine? Then check your hop on hop off ticket, for most companies have cost saver or even complimentary cruises with the sightseeing ticket. Your ticket for hop on hop off is also likely to give you an edge by skipping the queues – that means you simply show your ticket and skip the queues at many (if not all) tourist attractions and save time queuing up. And what I absolutely enjoy is the discounts that come with it: your ticket will also help you save bucks at most tourist attractions, with discounts anywhere from 5% to 10% and more.
Do you use hop on hop off sightseeing buses on your vacations? Share your thoughts in the comments section!