Of course! Millennials are doing things differently and their travel trends are making news every day. Travellers have been backpacking since eternity but no previous generation has embraced interests like budget backpacking and hostel hopping as thoroughly as millennials have in the present times.
For most of us 20-something backpackers, the grand Euro trip is a dream adventure. This is especially for the budget backpackers who are ready to wander around the picturesque European towns with a rucksack and love to be in the company of like-minded travellers on a similar adventure. I sat down to hunt the best travel hostels in Europe just to give you wings if you're one of them. Count this blog post as millennial welfare work.
The prices for dorms and private rooms in the hostels in Europe listed below range from €20 to €45. London and Paris are two cities on this route where hostel rates are more expensive. Click on the links below for current prices.
Here's your budget hostel hopping guide around the best European cities for your next adventure.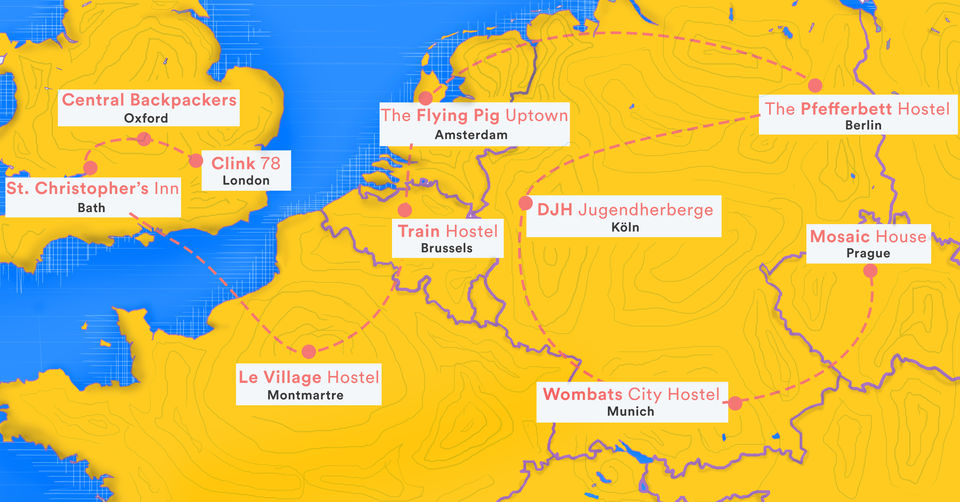 Trail To Follow: London + Oxford + Bath > Paris > Brussels > Amsterdam > Berlin > Cologne > Munich > Prague
The top hostels in Europe