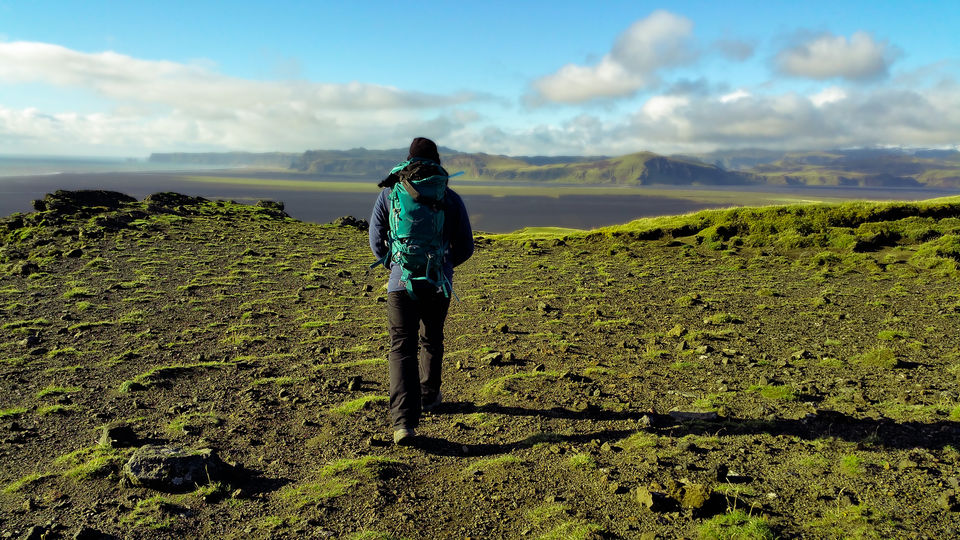 A Euro-trip is the original travel meme. An epic multi-country journey around the Schengen utopia of travel-friendly, borderless nations, has been a rite of passage for many young travellers. Not suprisingly, the continent that has shaped the global zeitgeist for centuries is one of the most fulfilling places in the world to explore. Lest you forget, backpacking in Europe has a fan following of its own!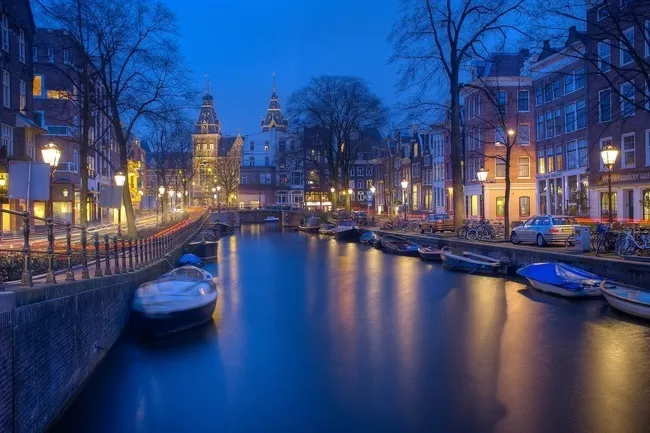 Europe is best seen through the eyes of a backpacker. From strolling by the canals of Amsterdam, to hiking the Alpine trails in Bavaria, the best experiences in Europe are accessible, understated and affordable.
Here are few things to keep in mind while planning the ultimate budget trip around Europe.
Minimise the cost of flying while backpacking in Europe
First things first. Flights. Inevitably, your flights into Europe will be your biggest fixed expense, so minimise your initial spend by picking the cheapest city in Europe to fly to. Often, big cities like Paris or Rome are the cheapest to fly to, but try to be as thorough as possible in your flight search to find the best possible deal. This can literally save you tens of thousands (Indian Rupees).
I use meta search engines such as Skyscanner and Kayak to find the best flight deals. Skyscanner gives you a lot more flexibility in terms of dates and destination cities.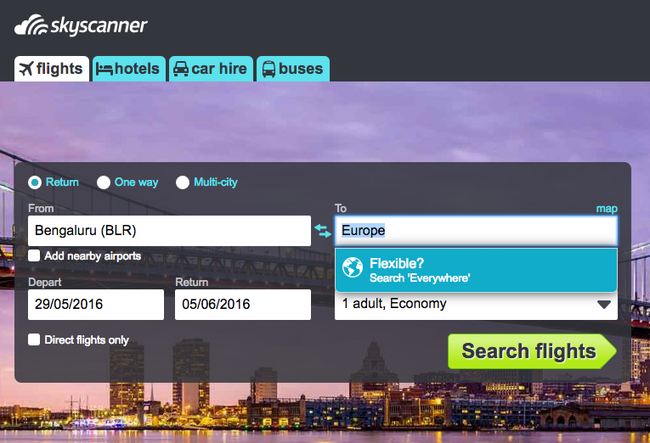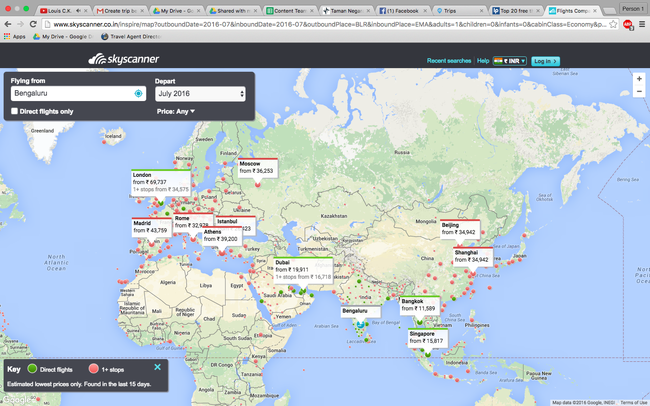 Websites like skycanner.com also allow you to discover the cheapest dates to fly out and back.
So, make sure you are thorough in your flight search. Try a range of dates and destination combinations to find the best possible deal. The money you save on your tickets will be better spent on experiences in Europe.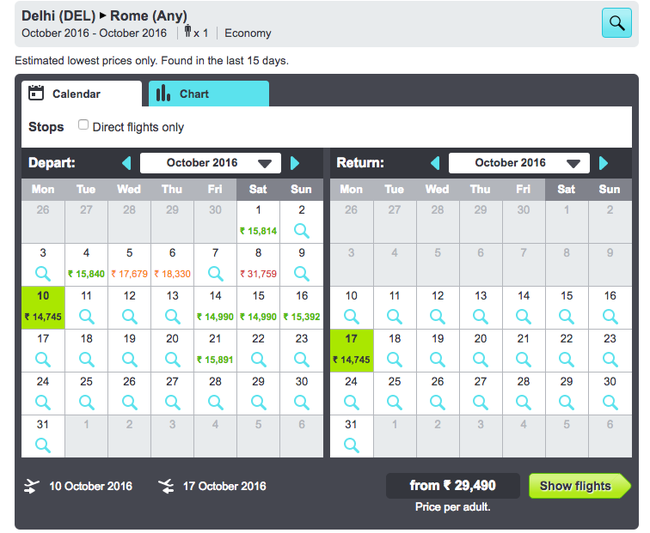 Applying For The Right Schengen Visa
For a multi-country trip while backpacking in Europe, apply for a Schengen Visa at the embassy of the country you are flying in to. For example, if you are flying to Rome, then apply for your Schengen at the embassy of Italy. But if you are spending a majority (more than 50%) of your trip in another country, then apply at the embassy of the country you will spend the longest time in. For example, if you fly in to Rome, but spend the rest of your trip in France, then apply at the embassy of France.
If you haven't planned your itinerary and plan to wing it, then apply at the embassy of the country which will be the point of entry.
A few things about applying for Schengen Visa in India:
1. You have to book your round-trip flights in advance. This is quite a bit of an inconvenience, in case your visa is denied. Therefore book refundable tickets if you find a good deal, or call up the airline to find out if they will give you a refund if your visa application gets denied.
2. Apply for your Schengen Visa at least a month in advance. You cannot apply more than three-months in advance.
3. You will need to show hotel bookings with your applications. Book a hotel room for the first night on sites like www.booking.com, that allow you to pay for your room after you check-out and offer free-cancellation.
Leave some room for spontaneity
Plans could change. You could meet people you don't wanna say goodbye to yet. You could stumble upon a place you just can't get enough of. Backpacking in Europe begs for some breathing room for the randomness that is life.
Overnighters = Major Savings
Make the most of daylight and your Euros by taking overnight transportation in between cities (buses, trains). You can save on a night's accommodation, which could be anywhere between 10 – 50 Euros and squeeze more into your days in Europe.
The Interrail Is Expensive
The Interrail is the most convenient way to make your way through Europe, but train travel in the continent can get quite expensive. The cheapest multi-country 'Global Pass' costs 300 Euros, for which you get upto 5 days of train travel.
In many cases, other modes of travel could turn out be much cheaper. Budget airlines such as Ryanair or bus operators such as Eurolines, Flixbus and CheckMyBus offer much better deals.
Carpooling and Ridesharing
The coolest new way of exploring Europe is carpooling. Services such as BlaBlaCar is an extremely popular way to get around in countries like France and Germany. You can usually get matched with a rider within a few hours, or can even chose to arrange your ride a few days in advance. This often works out cheaper than buses, and is a much more fun and social way to see Europe.
Cheaper Than Hostels?
Hostels are awesome and you are bound to wind up in a mixed dorm at some point during your trip. But homestays are an increasingly popular way to travel around the continent and sites such as Airbnb and Couchsurfing have made it easier than ever to guarantee the perfect homestay experience.
The main difference between homestay rentals and couchsurfing is that couchsurfing is free. Although the standard of accommodation can vary depending on your host, ranging from literally a little space on a living room sofa to beautiful mansions all to yourself – it is all for free. Although homestay rentals often come with some great perks and awesome deals, couchsurfing remains the cheapest way to travel.
Where should you go?
From my (almost scientific) calculations, you will need a minimum of 6 weeks of non-stop travel to visit all the places on your European bucket-list. So, unless you have months at your disposal, exploring Europe can involve a series of hard choices. From the chic glamour of Nordic cities to the rustic villages of Tuscany, from the rolling hills of Transylvania to the posh beaches of the Riviera; there's not just a lot to choose from, there's a lot to miss out on as well.
Here are five signature experiences that you can plan your trip around. These places capture several distinct flavours of Europe. Pick one or two of these experiences to anchor your itinerary around.
1. Descend down the theatrical cliff-side staircases to soak in the history and intensity of Cinque Terre.
A collection of five historic fishing villages, Cinque Terre is a European dream, complete with fantastic beaches and one of the most dramatic sunsets in the world.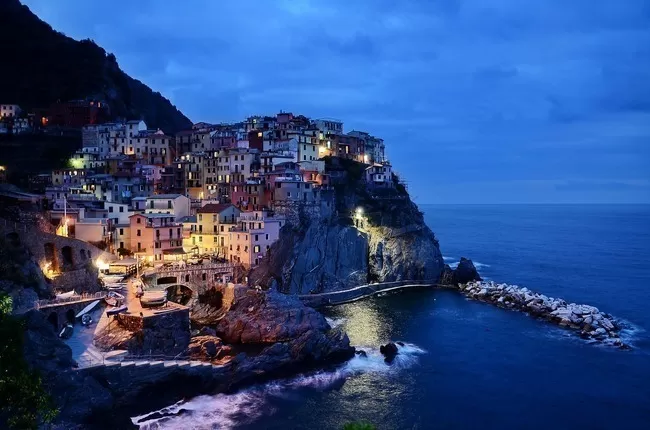 Suggested itinerary (15 days): Paris > Interlaken (Swiss Alps) > Milan > Cinque Terre > Florence > Rome
Perfect for: Couples, city-lovers and foodies
Budget: 50 - 100 Euros per day, per person (excluding flights)
2. Witness true Alpine wilderness on a section hike on the Via Alpina trail in the French Alps.
Discover isolated, beautiful villages, magical lakes and an experience of a lifetime on 3-4 day hike on the Red Trail on the Via Alpina hiking route. Start your hike from Nice/Monaco and walk as far as you can along one of the world's most raved about hiking trails.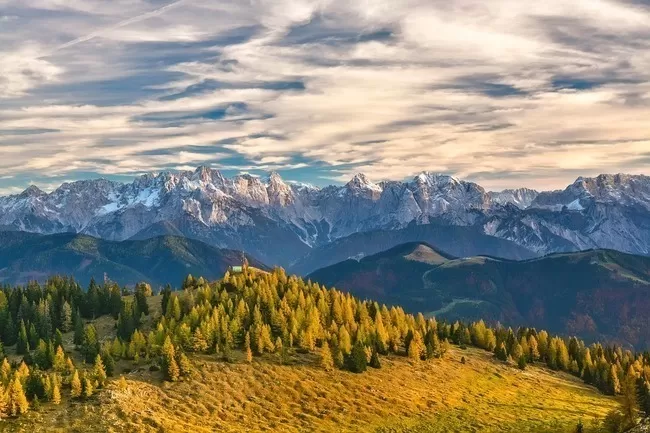 Suggested itinerary (Min 20 days): Barcelona > Marseille > Nice to Turin on the Red Trail (Via Alpina) > Munich > Hallstatt > Vienna > Prague > Amsterdam
Perfect for: Those who love the outdoors and the arts
Cost: 70 - 150 Euros per day per person (excluding flights)
3. Take the opportunity to finally strike the "Northern Lights" off your bucketlist.
Plan a winter-trip to Europe, and be blown away by the aurora show in Iceland. Visit deep into the winter months (late December to January) for a better chance to spot the Northern Lights.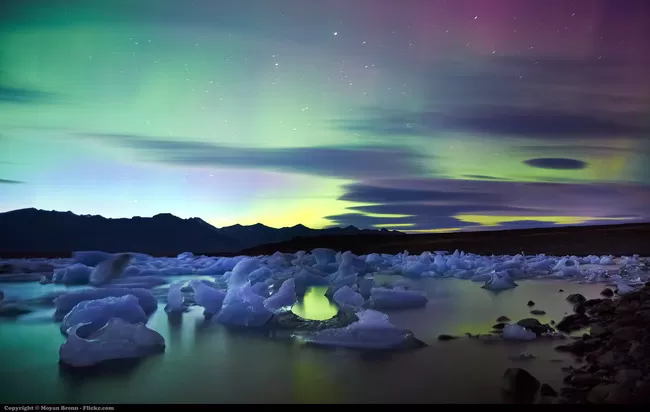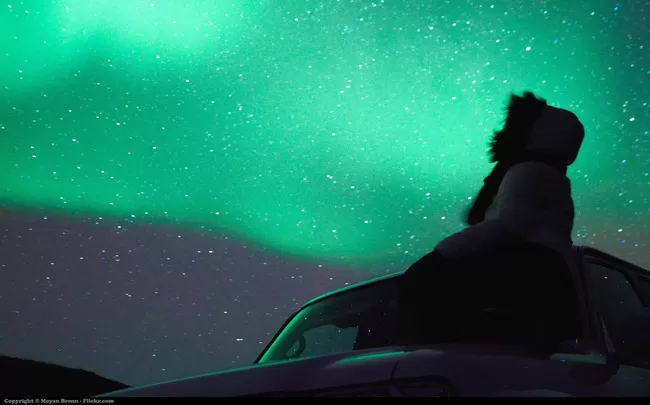 Suggested itinerary (Min 20 days): Amsterdam> Iceland (4-6 days) > Helsinki > Copenhagen > Amsterdam > Cologne> Winterberg > Berlin > Wroclaw > Karpacz > Prague
Perfect for: Winter trips and nightlife.
Budget: 150 - 200 Euros per day per person (excluding flights)
4. Indulge in perfectly-aged traditional port wine and other gastronomical delights in the postcard-perfect city of Porto.
One of Europe's best kept secrets, Porto perfectly combines European grandeur with Portuguese subtlety and boasts of one of the continent's most progressive restaurant scene.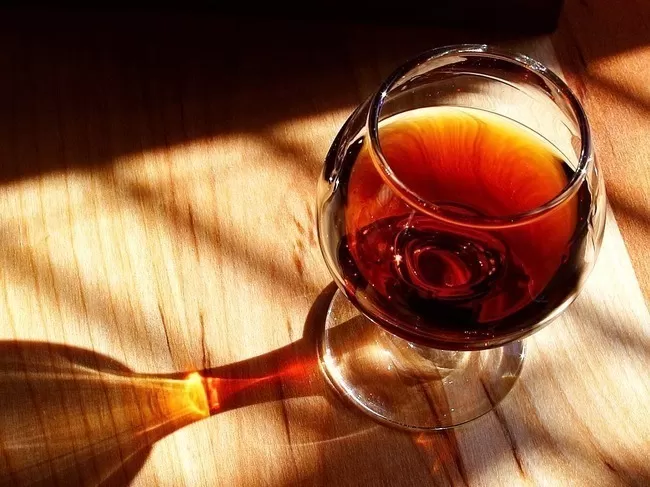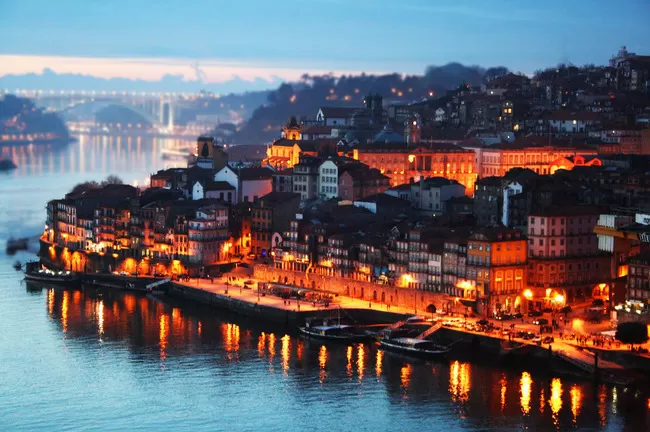 Suggested itinerary (Min 10 days): Paris > Barcelona > Andalusia (2 days) > Lisbon > Porto > Paris
Perfect for: Flashpackers, wine-lovers and romantics
Budget: 180-250 Euros per person per day to indulge. (excluding flights)
5. Immerse in the haunting beauty of the mirror-glass perfect freshwater lakes in Austria.
There are 76, almost-too-perfect lakes in Austria. Often framed by the picturesque villages and towering castles, the beautiful country is the ultimate destination for those who are drawn to waterside experiences.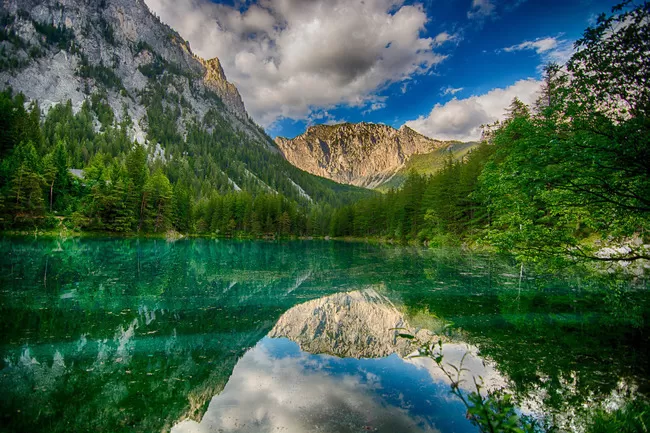 Suggested itinerary (Min 20 days) – Munich > Salzburg > Lake District > Vienna > Budapest > Transylvania > Belgrade > Dubrovnik and Plitvice National Park > Sakarun > Venice
Perfect for: Watersports and gorgeous beaches
Budget: 100 - 150 Euros per person per day (excluding flights)
The beauty of backpacking in Europe is that it is infinitely customisable. My final advice to those planning a backpacking trip to Europe is to resist the urge to pack your trip with too many destinations. Take it as easy as you can to make the most of it.
Have you been backpacking in Europe? Share your experiences and insights with prospective Euro-trippers on Tripoto.
Frequent Searches Leading To This Page:-
Europe Tour Package Cost, Europe Tour Budget, Central Europe Tour, backpacking in Europe cost, backpacking in Europe alone female, backpacking in Europe guide