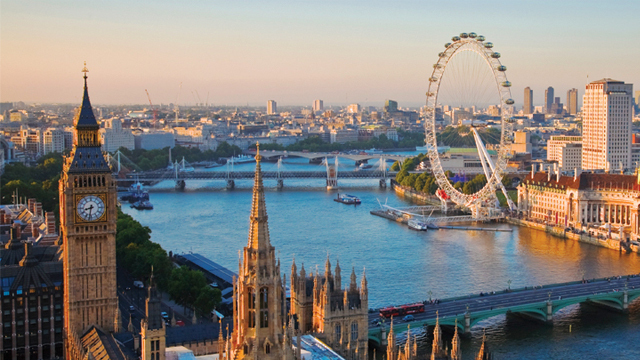 London, the capital of UK is well known for its fashion, food & lifestyle and I was going there to witness it all. The thought for Europe was in our minds long before. But the planning took the major part here to decide which part of the Europe should be visited first. Myself & my hubby did lot of R&D and ended up in going to London, Paris & Central Switzerland with Thomas Cook Group Tour.
We started our tour on 27th Sept 2017 to London from Mumbai via Istanbul in Turkish Airlines. Myself, my hubby, parents-in-laws and granny traveled together for this tour. We had left Pune in the previous night itself to Mumbai airport and reached airport by 2am. Our flight was at 6.10am, we were done with security checkin, baggage drop, immigration by 4am. We had filter coffee in the early morning at the airport in a cafe just to keep our eyes open for some more time till we board the aircraft. Later we moved towards our gate and got awesome couch to lie down or even take a good nap as well.
As usual myself & my hubby kept watching surrounding aircrafts, so as to keep going the conversation. After some time, we sat on couches nearby and took some rest. Finally, it was time to board the flight - TK 721, Boeing 777-300 ER aircraft which was 6.5 hrs flight to Istanbul.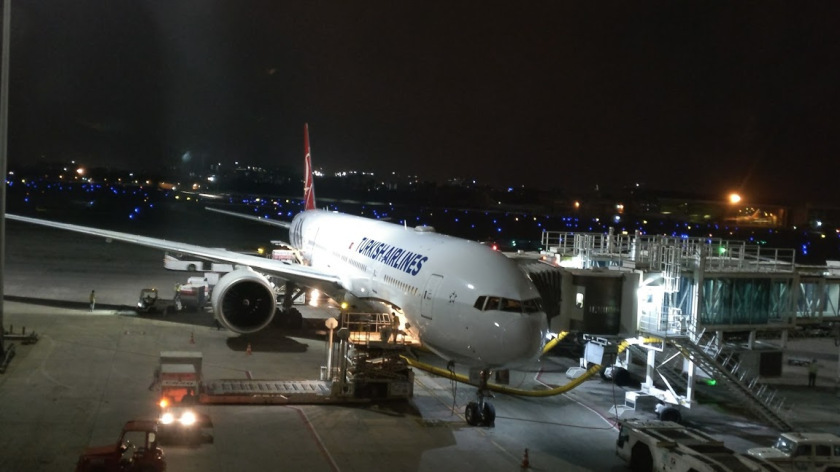 As soon as we boarded, we were directed to our seats and we got settled. Our first long flight it was and it was a long way to go. The flight was clean & tidy, in-flight attendants were helpful and polite. We had opted for Vegetarian Hindu meal and it was served in a short while & a glimpse of it is below.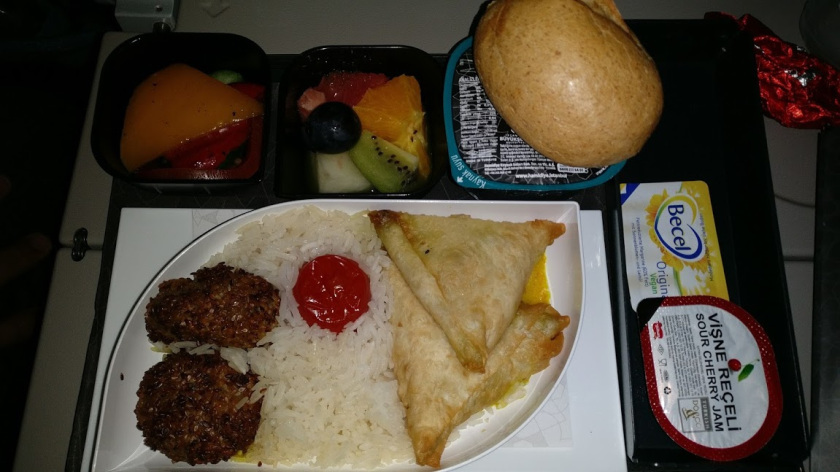 We were travelling from previous night and no proper sleep. Hence, couldn't enjoy the food much. Sleep was more important than food now, for next 9 days of jam packed tour ahead. Some turbulence woke me up & later I couldn't sleep. But I could see amazing views from the window and lands of Turkey were just beautiful. Have a look at few of them below.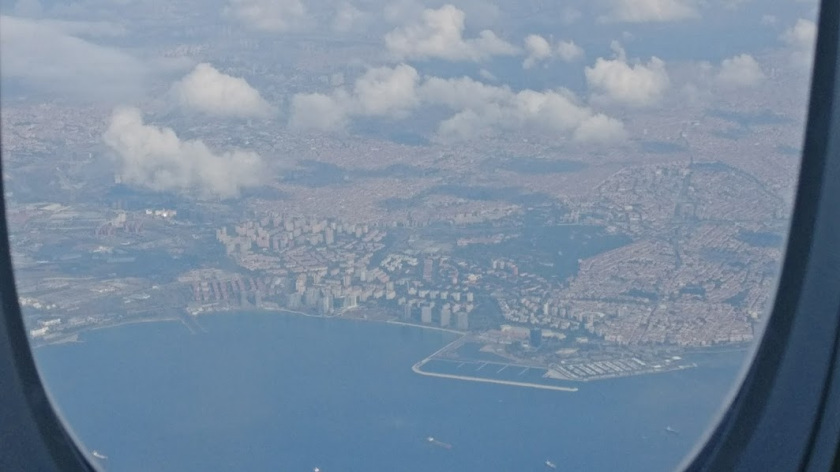 We landed in Istanbul at 10.45am (their local time) and our next connecting flight was at 12.45pm. In the mean time, we have to complete our transit check-ins, which we did quickly. As a token of compliments, Thomas Cook had given us trolley bags for each family and at Istanbul airport while waiting to board London flight, we could see some other 3-4 families carrying the same bag which meant that they were also part of the same tour.
And our first destination of the tour was arrived - LONDON. We landed at 2.45pm (their local time) in Heathrow airport, which is a huge airport. We had to walk a long way from the time we came out of aircraft till Immigration Counters. But it was quick and easy. Later we collected our baggage and we were searching around that if we could see any Thomas Cook boards. Yes, we saw a person holding the board and he welcomed us with a big smile, he's Praful - our Tour Manager.
There were people coming from other hubs of India to London and we waited there for sometime to meet them all. Even though we all were from same country and our purpose of the tour was same, we were still strangers to each other and couldn't start talking immediately with anyone except the Tour Manager and we were too tired as it was more than 18hrs of traveling. They had small cabs arranged for each family or group of people to get into the hotel. Finally, we got a cab and drove to our booked hotel - Hotel Premier Inn Heathrow, which was just 10mins drive from airport and we could see the parked aircrafts from our hotel lobby.
Respective rooms were allotted for all of us and we were asked to come down to lobby at 7.30pm and to proceed for dinner in a Indian restaurant nearby. We freshened up quickly and assembled in Lobby at the said time. We already started feeling cold in that weather. Later, we were taken to Flavors of India Restaurant in Hounslow for buffet dinner. Food was good and tasty, we enjoyed it and wanted to sleep as soon as possible.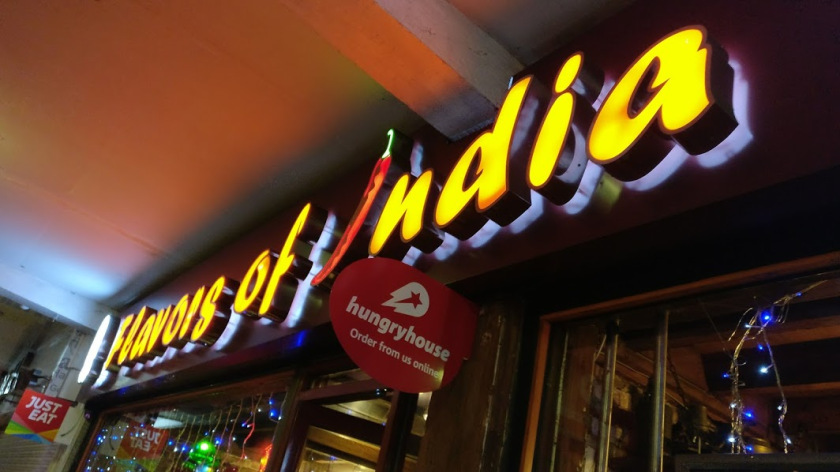 Its 28th September, we had some jetlag but it was manageable as the day ahead gonna be exciting. It was planned as City Tour, where we could see highlights of London, I shall brief them each below.
To reach this place, we drove an hour of way, in which we could get to see many parks, authentic London Taxis, Double Decker buses, symmetric houses and many more. This is inside a park, but saw it from outside itself. This monument stands out among the trees and fields of Kensington park. A statue of Prince Albert, Queen Victoria's husband is sheltered by the highly decorated spire. With trees and flowerbeds around, this is a pleasant place to spend time and enjoy the every detail of the monument.
Then we proceeded to Palace, which is an iconic identity of London. I had read about it books, internet, but this day I could see it in front of my eyes and the beauty of palace is just so royal, rich and luxurious. It is one of the world's few remaining working royal palaces. There were lot of visitors who took entry tickets to see inside palace, we didn't had much time so we had to view it from outside. I got so many pictures clicked by my hubby, we were so grateful that we could see this immense beauty.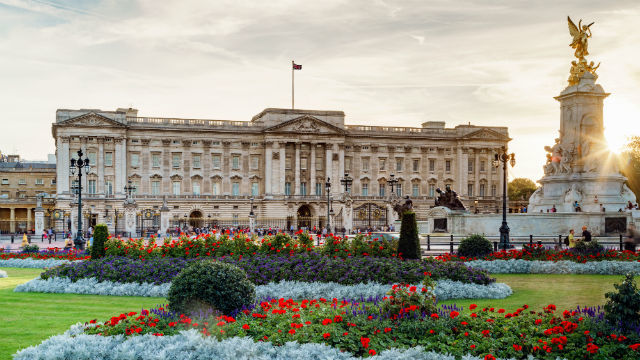 It is a church that is the site of coronations and other ceremonies of national significance. It stands just west of the Houses of Parliament in the Greater London borough of Westminster. We really enjoyed walking through the Abbey. Beautiful Architecture! This shows the significant structure of the British history. This is also a UNESCO World Heritage Site.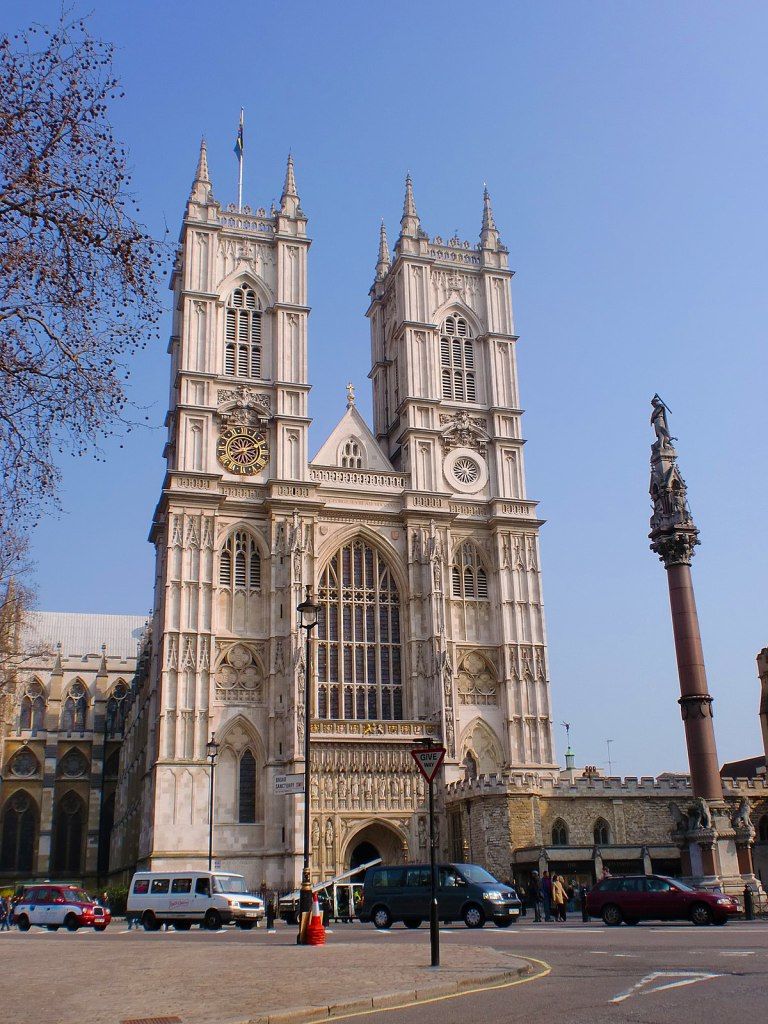 We just drove through this square and couldn't get a chance to get down & go nearby. The centerpiece of Trafalgar Square is Nelson's Column, which was built to honor Admiral Horatio Nelson, who led the British to Victory at the Battle of Trafalgar. The square was named after the same battle.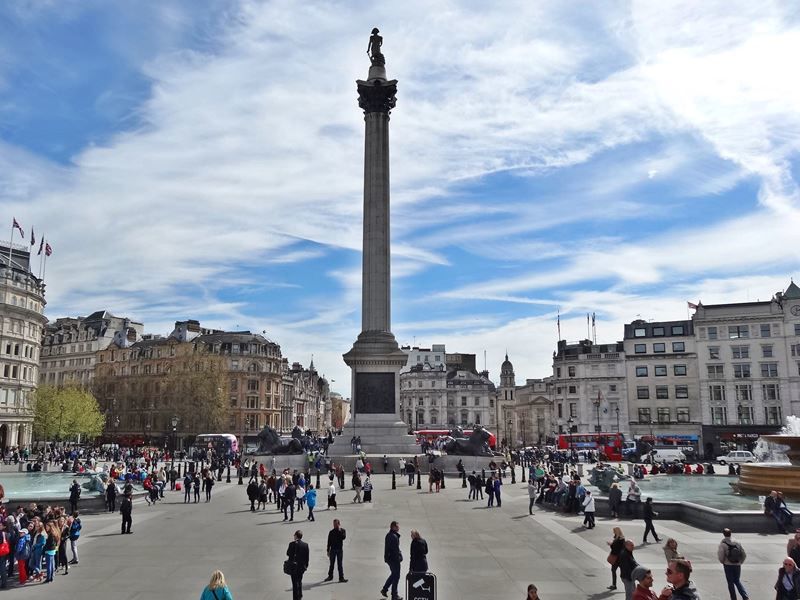 Our bus drove on London Bridge where we could see Tower bridge in parallel. This is the most beautiful part of London that you can get to see. Most of the people gets confused that its London Bridge, but its not !! This clarification was given by our Tour Manager. The bridge which can open & close whenever a ship has to cross the bridge, that's Tower Bridge. The bridge is supported by 2 strong towers & hence the name. The parallel bridge where vehicles are allowed to go is London Bridge. Have a look at the stunning beauty below.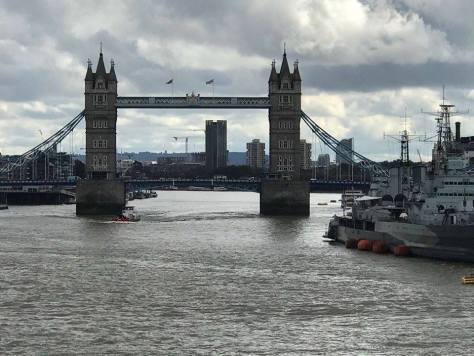 Then we were taken to a nearby Indo-Western Restaurant - Kitchin for buffet lunch. It was a bright day, but with a cool breeze which would make us feel cold at times. The food was ok but not that great as the Indian breads like Rotis were too dry and was like elastic, which was not liked by many people from our group.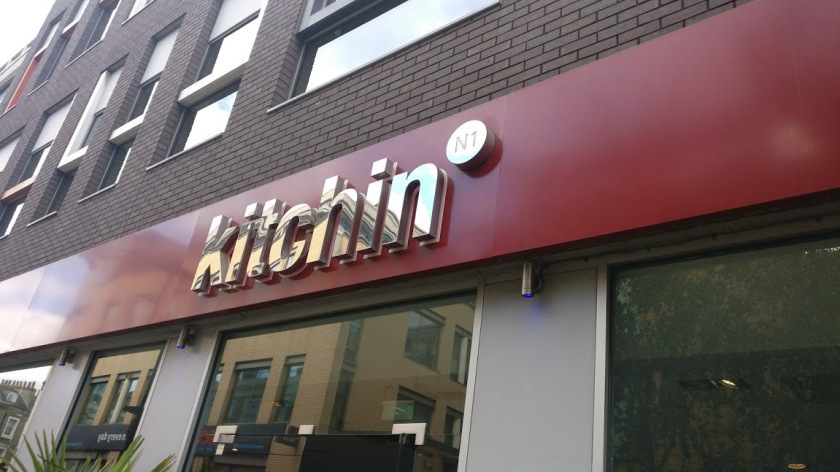 The Clock Tower of the Palace of Westminster - officially named Saint Stephen's Tower - is commonly known as the Big Ben. This tower is one of London's most famous landmarks. We saw this from bus itself as its not accessible by public people and we also got lot of traffic inside City Center, hence we took 2 rounds in the circle from where Big Ben could be seen properly and enjoyed it. Big Ben is made of a combination of tin and copper and weighs in at 13.5 ton.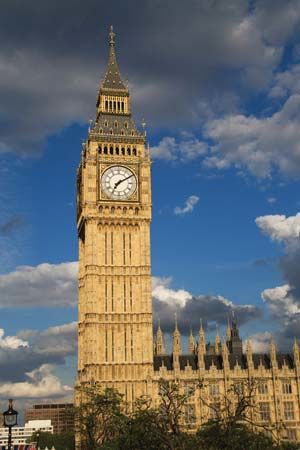 Later we drove towards world famous Madame Tussauds Museum where they have wax figures of celebrities in all possible fields. We could also get to see few Indian figures like SRK, Modiji, Big B, Aishwarya Rai, Katrina Kaif, Madhuri Dixit, Sachin, Hritik, Salman Khan. Ofcourse we clicked pics with them with all funny poses. The unique part of this museum is by ending the journey by relaxing in one of London's traditional black cabs as we experienced the historical and cultural events that have shaped London.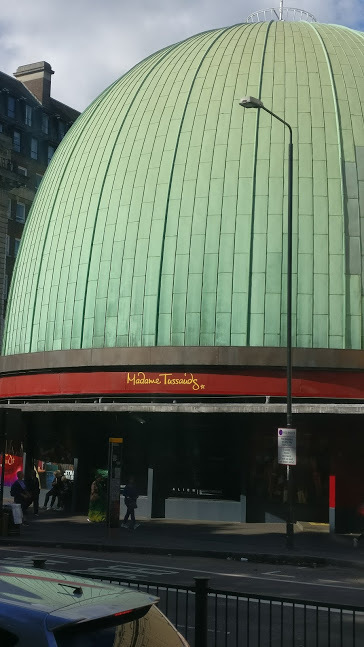 Then we headed to London Eye, a ride to have a look at this fabulous city in all possible ways. This runs very slow and plenty of time for pictures and each cabin is called as capsule. There can be more than 30 to 40 people at a time in one capsule and completes one full rotation in 30 minutes or so. I would like to show you few city views from London eye.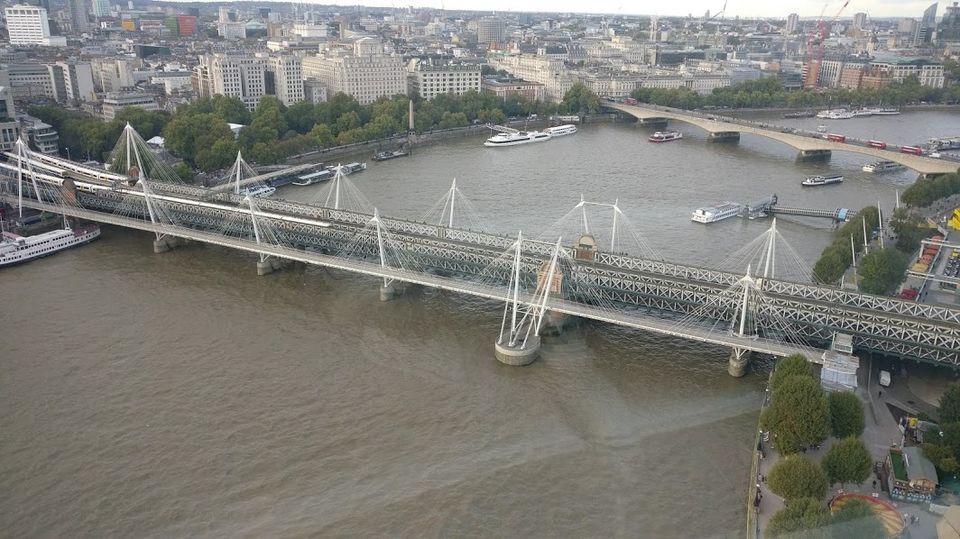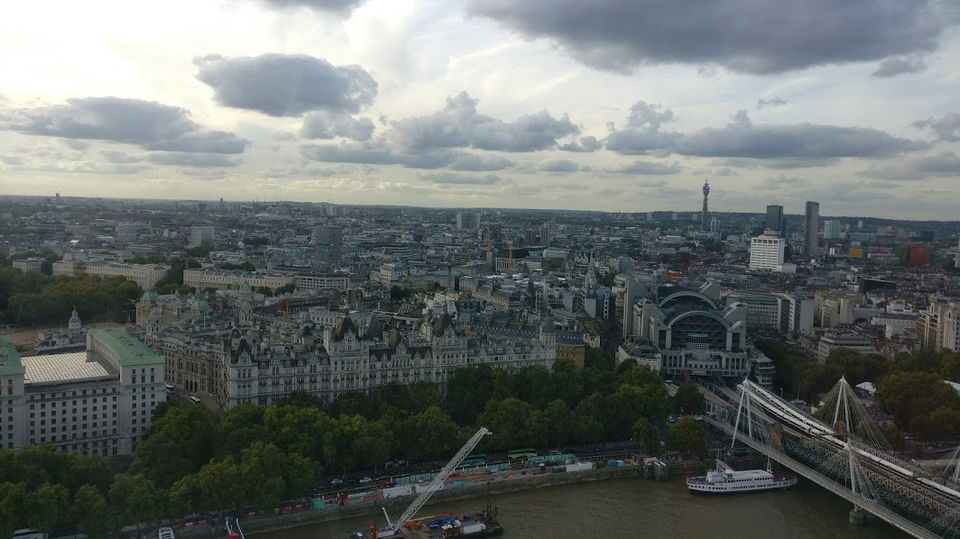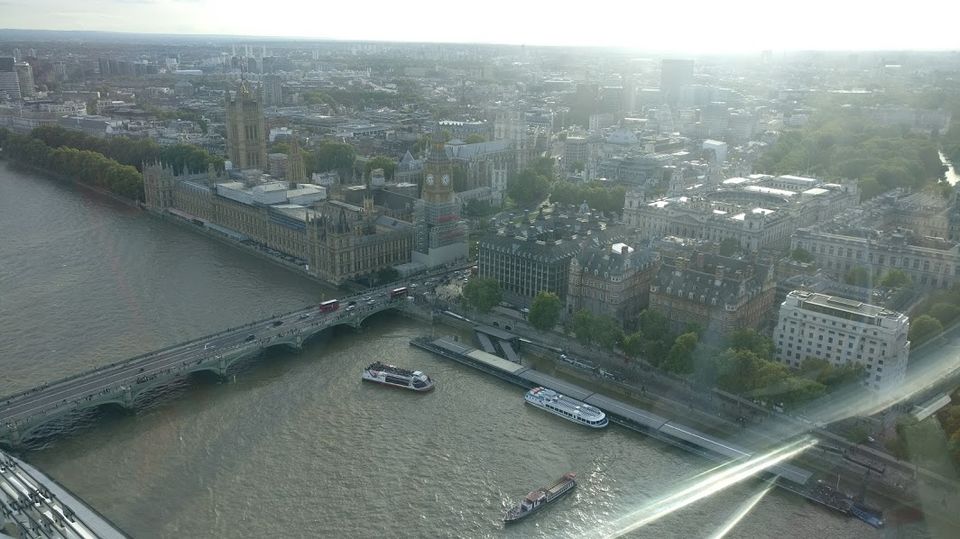 One of my hubby's cousin who is staying in London from past few months had also joined us for this London Eye ride. Later, we were taken to Oxford Street for shopping. We had a hot coffee on a breezy evening and purchased a lot of souvenirs in that little time and we had to say bye to our cousin. We were then taken to dinner to one of the restaurant in the Park Grand London Heathrow Hotel.
By this end of the day, atleast we started recognizing faces of people of the group and few of them started talking with us as well and the day went very well with lot of information given by our Tour Manager at every point.
Its day 3 in London, Chelsea Football Stadium & Warner Bros Studios was in our plate to visit for the day. As tour manager used to give us a specific timing to start from hotel, so we all had to be ready by that time as well. That was a cloudy, rainy & windy day in London, so we had to carry all our warm clothes with us. First we headed to Chelsea Football Stadium which was more than an hour of drive to the place. We had to cross the City to reach stadium, so we could get to see the City infrastructure, traffic rules and regulations and so many other things too.
This stadium offers a guided tour at specific timings, which was included as part of our tour. Here, we got a chance to see behind the scenes at one of the world's greatest football clubs, allowed us to access areas normally reserved for players and officials. Along the way we could see various stands in the stadium, the press room, dressing rooms, the tunnel and dug-out areas, commentators place and many more. The guide was from stadium itself & not our Tour Manger. We were allowed to visit everything in detail, clicked a lot of pictures. We were lucky that no other group were there on that day. Moreover, next day that stadium was hosting a big match between Chelsea & Manchester United and if we were late, they would not allow us to go inside as they would start preparations for next day's match.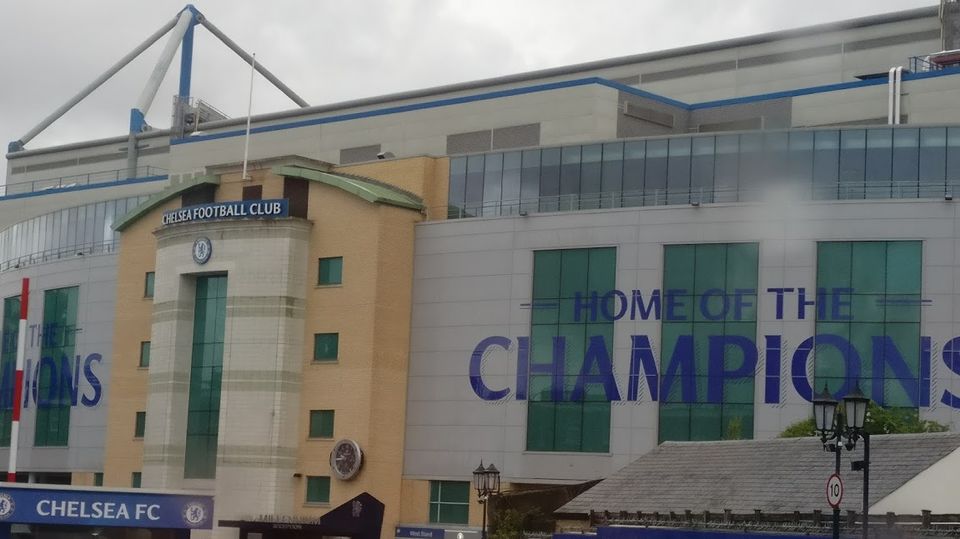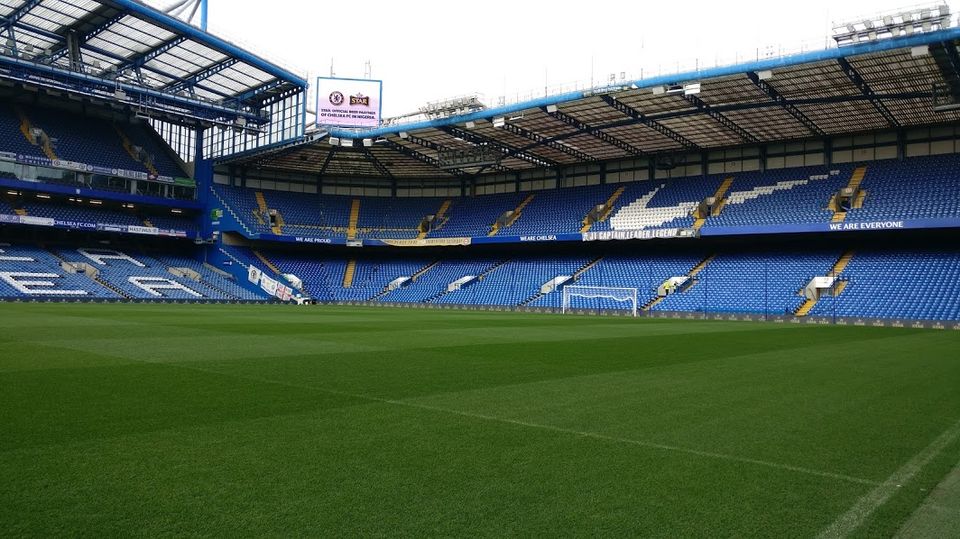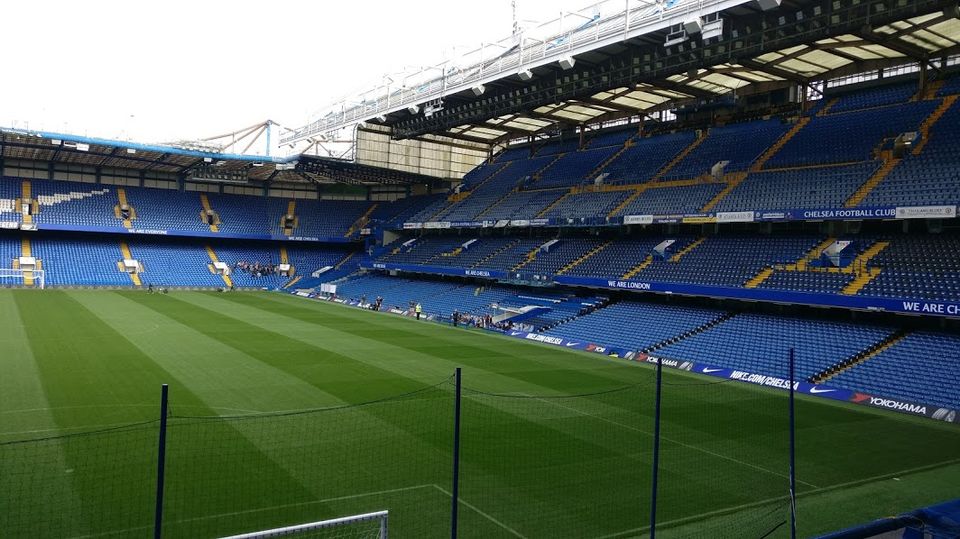 Though am not a big fan for Football, I liked the way it is maintained, arranged for matches, preparations behind that. It was good to know about them.
It was time for lunch and we headed to Flavors of India restaurant for buffet lunch. This day we really cherished the lunch and had ample amount of time to take good rest in bus as we headed to Warner Bros Studios, which was 2 hour drive to see the making of Harry Potter movies.
It is a truly incredible experience, which offered us with a chance to explore the grand sets, intricate details and film making magic of the Harry Potter series. It starts where the story began at the Cupboard under the Stairs where Harry spent his initial days. There's a welcome video being shown of Harry Potter, his movies' memories and we entered the Great Hall where we could see actual costumes and props from the film series, the actual set of dining place where Harry and his classmates gathered on so many occasions in the movie. Next comes the Gryffindor common room, Dumbledore's office, Hagrid's hut and could see the door to the Chamber of Secrets.
They have also shown how animations have been done, how many types of broom sticks were used in the movie, there is also a paid option to ride on a broomstick in the green screen which will turn out be like moving in between buildings as shown in movie. We also got to see actual costumes and props from all eight Harry Potter films. Then comes the 9 3/4 platform and the Hogwarts Express. We went inside the train & could see props used in train in different times of the movie. The train will whistle at every scheduled time, which gives us a feeling that as if we are really in a railway station. There is one more green screen experience with respect to Hogwarts Express, which is created like a movie and pictures would click in equal intervals.
There was a huge eatery area, so we got some hot coffee to energize ourselves as the place is huge and we kept walking all the way. With an exploration into the animation and effects used in the film series, as well as concept of artwork and a colossal model of Hogwart castle itself. This Studio Tour is an unforgettable day for all of us. They have showcased the best of British film making, the level of detail we came across as we explored the Studio Tour is really hard to believe. Efforts of so many people became fruitful by this movie. I would like to show you all a mini tour of the studios below.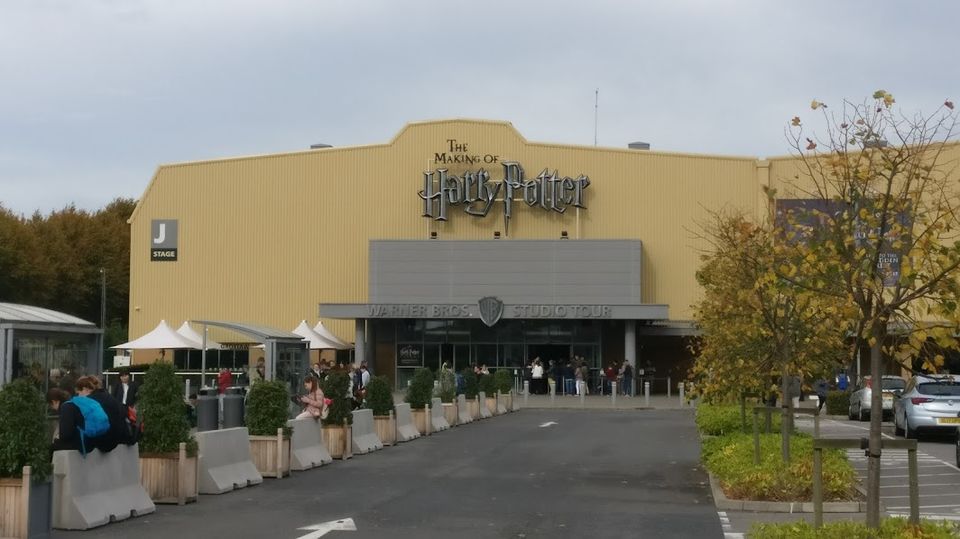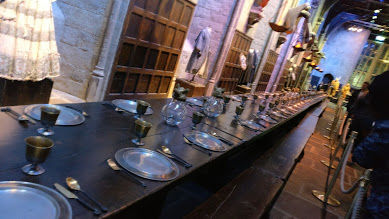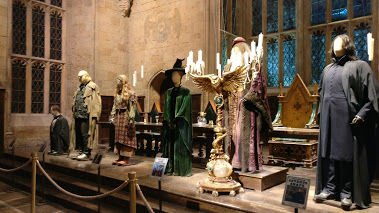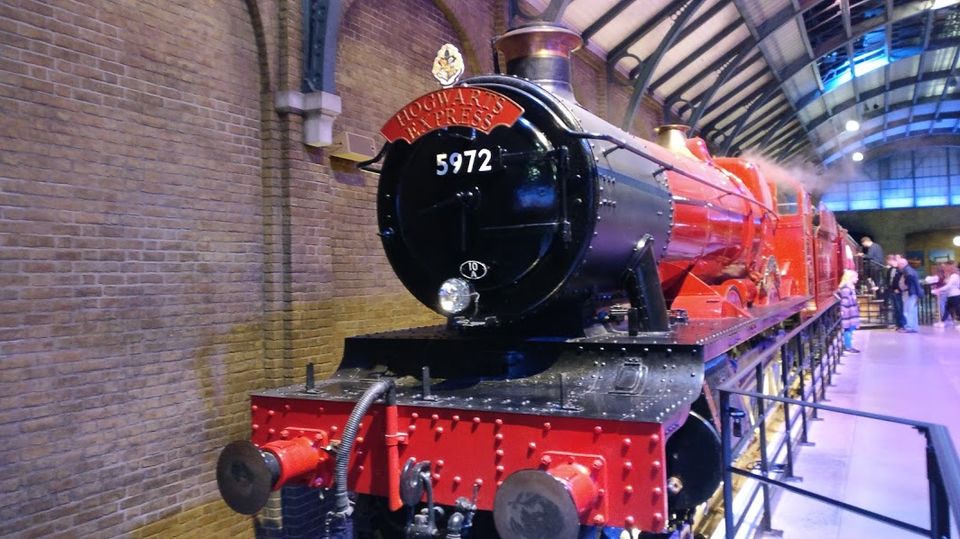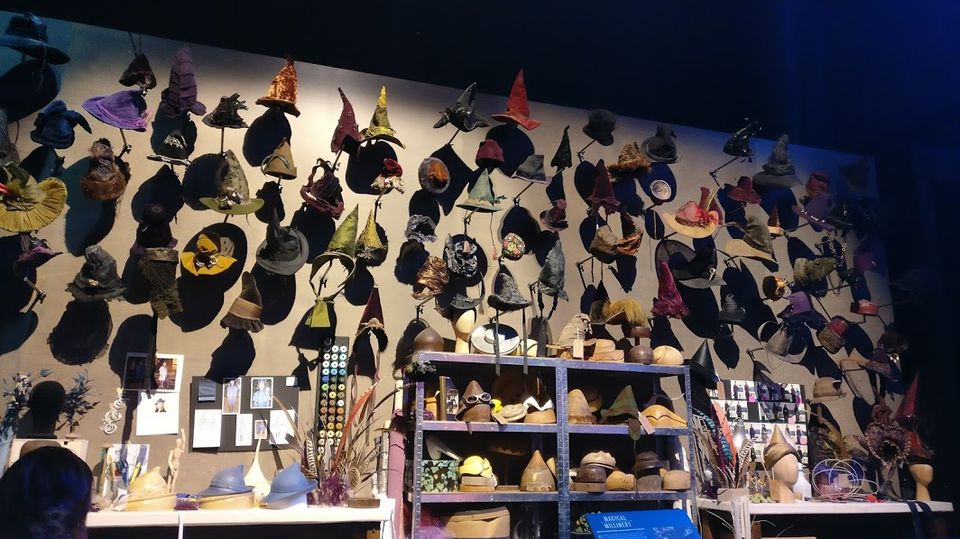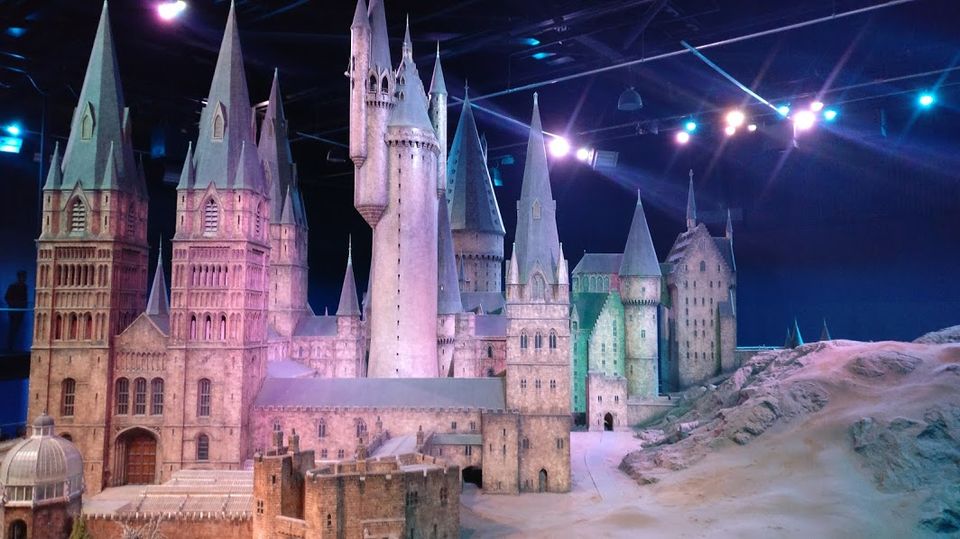 It was again 2 hour drive back to dinner hotel - Pappadums. It was a river-side restaurant and very near to Heathrow airport where we could see the landing of different types of aircrafts. Pretty decent ambiance with good food and overall it was a good day and that was last night in London. After dinner, we were back to our hotel.
Its 30th Sept, day 4 of our tour and time to say bye to London. Though we got only 2 days to see the highlights of London, we enjoyed every bit of it and saw best of everything. We were ready by 7.30am by checking out from the room, had breakfast and loaded all our bags inside the bus and proceeded to Paris.
P.S : Stay tuned to read about Paris & Switzerland in next parts respectively.