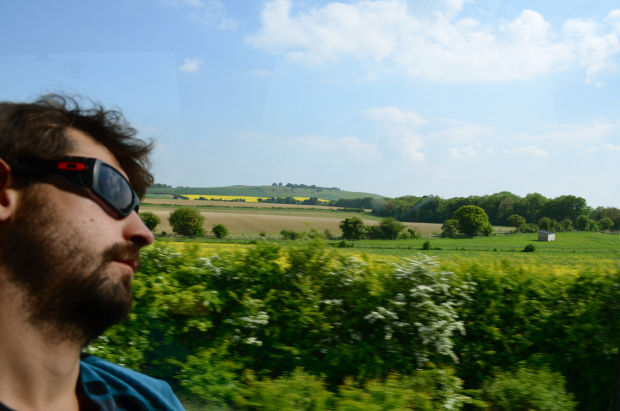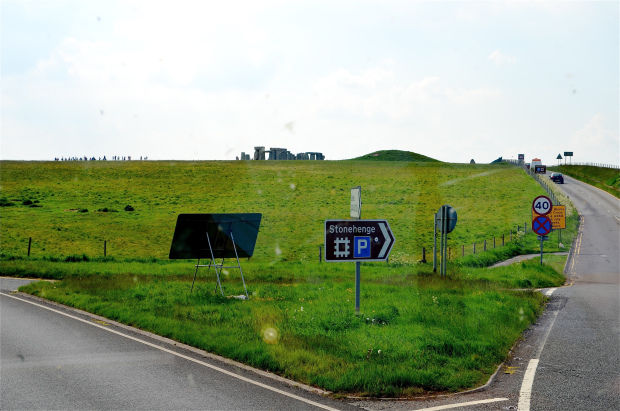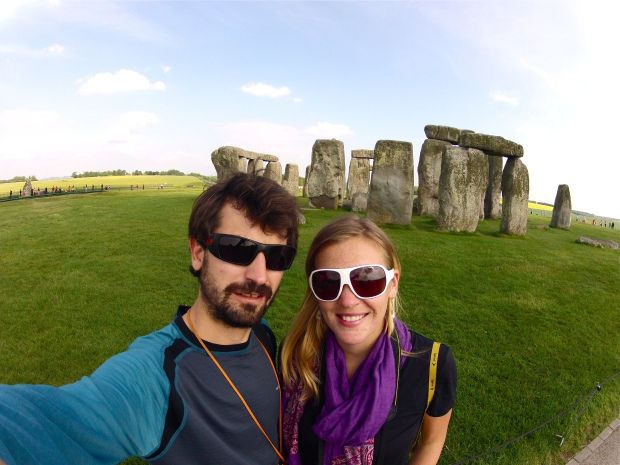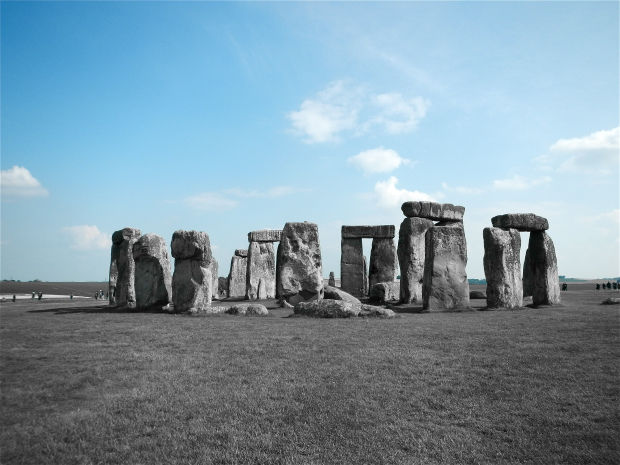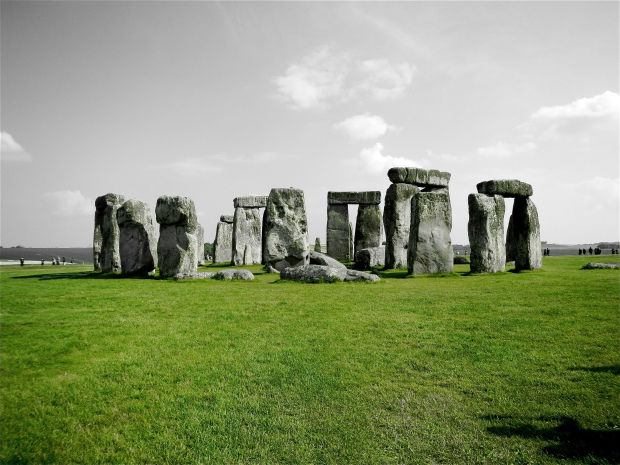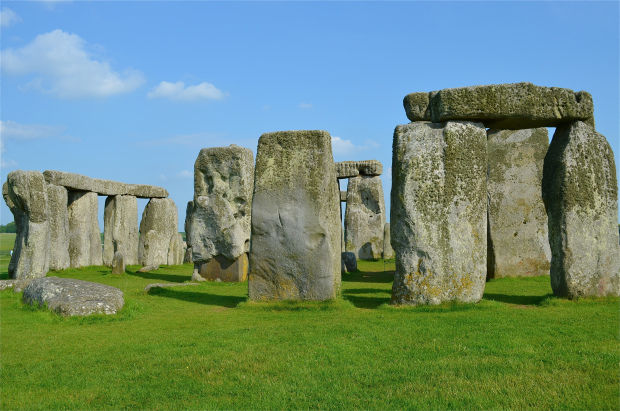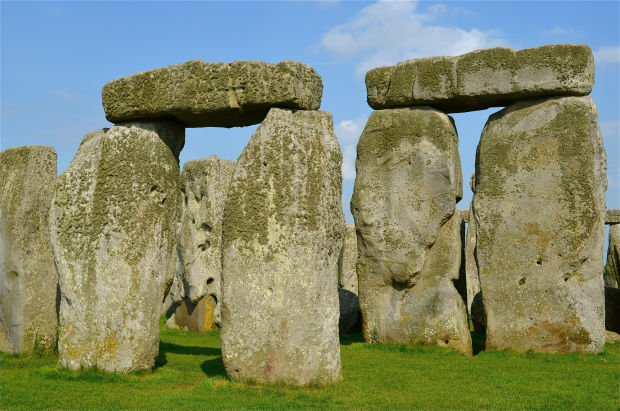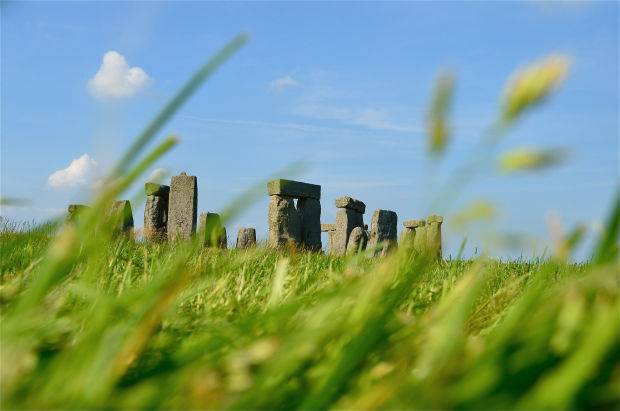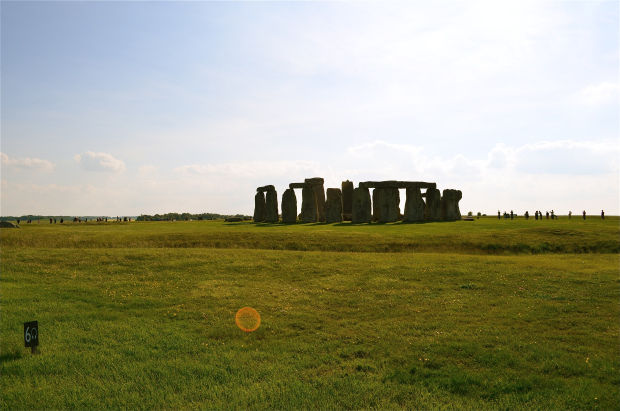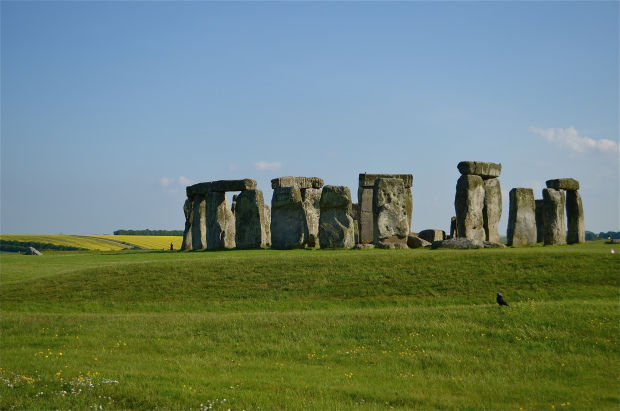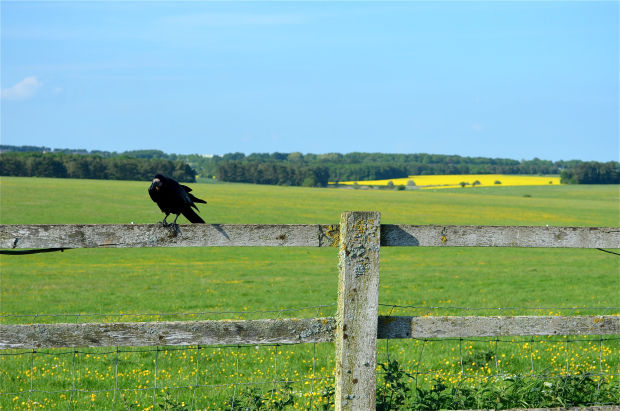 The very first thing I did once we booked our tickets to London was to google "how far London stonehenge?" Answer: 1 hour, 34 minutes.
"No way in hell am I going to miss out on seeing Stonehenge," I declared to Xiker. He rolled his eyes in response.
So, once we got to London, I looked up the weather forecast for the weekend and decided we'd go on Friday since it was just 'mostly cloudy' (as compared to thursday's forecast of 'heavy rain'). We lucked out– it was an actual sunny afternoon!
The late afternoon tour we paid for was 32 pounds, including admission, for both of us. Normally we wouldn't go with a tour, but it was faster and potentially cheaper than going on our own by train or public bus. There and back in a few hours, with plenty of time to explore London before and after. With only 3.5 short days I wanted a hassle-free trip.
But of all places, Stonehenge turned out to be my biggest travel disappointment.
A childhood illusion was shattered the minute I spotted the sacred circle from our tour bus on the highway. In hindsight, I was expecting something else altogether so that isn't exactly 'fair'.
For starters, I had no idea it was right next to the highway, like some kinda roadside attraction. I'd imagined ourselves walking, like, 5 minutes, to crest a small hill and there it would be, the crown jewel of a gorgeous hilly vista in South England. In my head, also, the rocks were bigger. All the movies and books made it seem so ginormous, like at least triple the size of Shaquille O'Neal… or something. (Teaches me not to believe everything I see on TV.)
Still, ignorance notwithstanding, Stonehenge is one of the wonders of the world and the best-known prehistoric monument in Europe.
Calendar or astronomic calculator? Religious site and/or sacrificial altar? Where did the slabs come from? No one really knows how or why it was built, and questions have plagued historians and curious people alike, spawning thousands of theories since the early medieval times.
Now, don't ask Xiker, but it was a scenic two-hour drive.
This trip was originally published on Intentionally Left Blink.