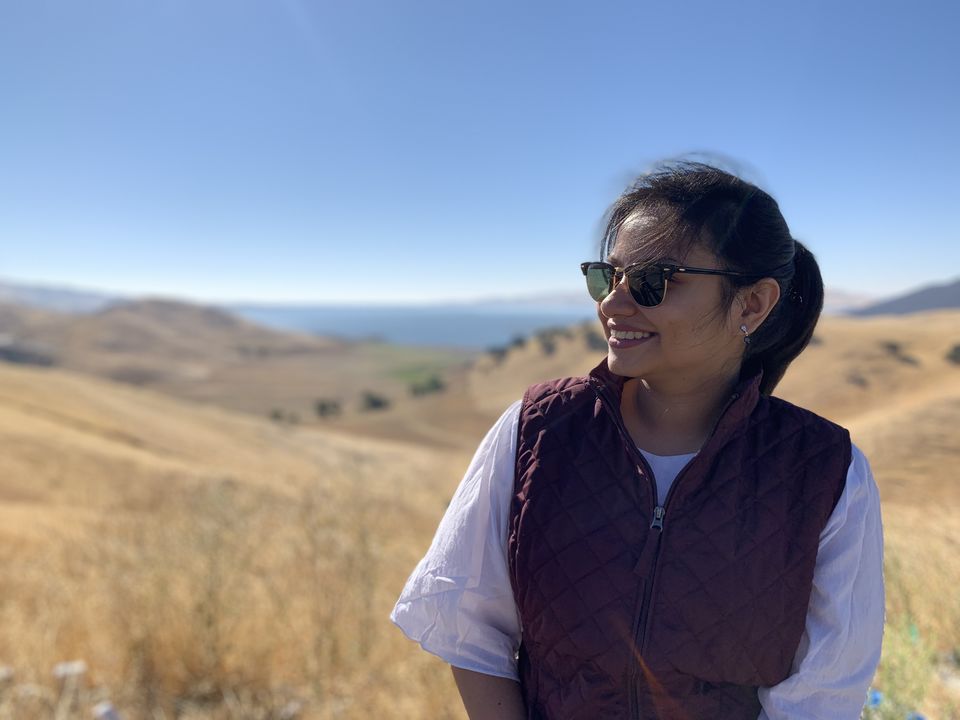 In the times of Pandemic, the thought of long distance travel is scary. But how can you let go off the July 4th long weekend without going for a vacation and celebrating 4th of July with your close friends. My husband and I decided to take the road trip from Seattle to San Jose in California and explore the nearby popular places of California. We have couple of friends staying in San Jose. So we considered staying a home to be a bit safer compared to hotels. (Its a risk, I still suggest stay home stay safe.)
So it was 3rd July 2020, and we were set to cover 840 miles in 12 hrs from our place. For all those of you who are most of the time on the road exploring places, 840 miles might not be a big deal for you. But for us, it was the first time and we were set to cover such a long distance with no stay or a break in between (Its Covid time- its high risk to enter any place). So with lunch and snacks and pillows and blankets packed we set off from our Bellevue house at 6:45 am, Friday. We were soon on I5 and its straight 544 miles on I5. We enjoyed the change in landscape - from the lush evergreen forests of Washington to crossing the pine trees and dunes of Oregan and finally entering California in 6 hrs. The beautiful Mt. Shasta welcomed us as soon as we entered California. For the next 2 hrs, the winding roads, the lake, Mt shasta kept us mesmerized. The drive was through Mt Shasta and Trinity National Forest for a good one and half hours of entering California. Once Mt. Shasta was crossed, the golden hills and fields of California left us spellbound. The lush forests is what we get to see everyday in Washington, so a different landscape, different yet so beautiful was one of the highlights of trip.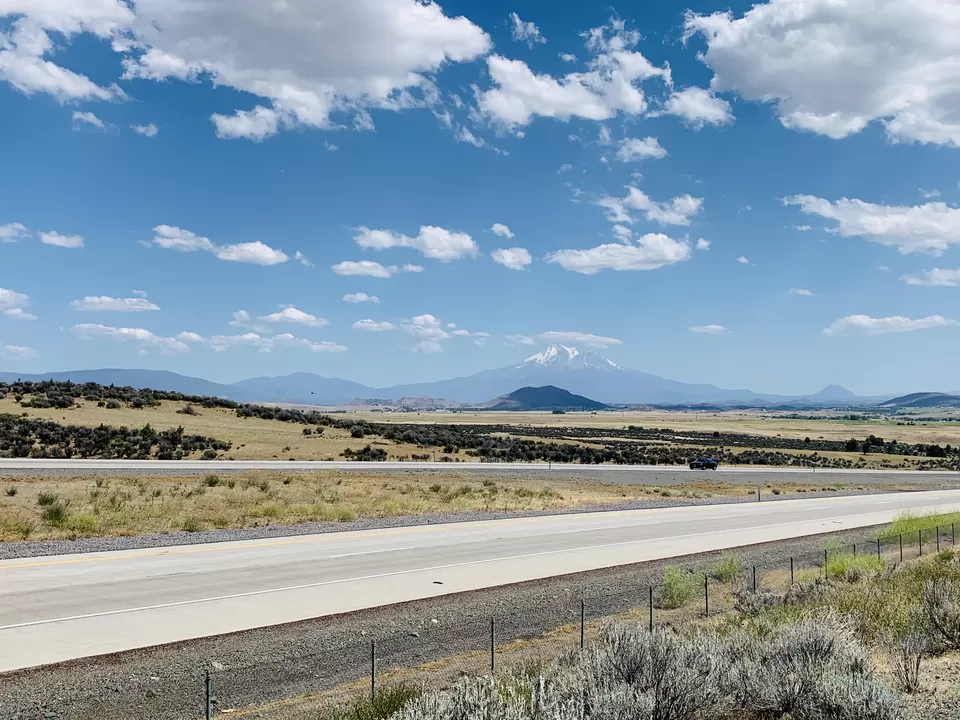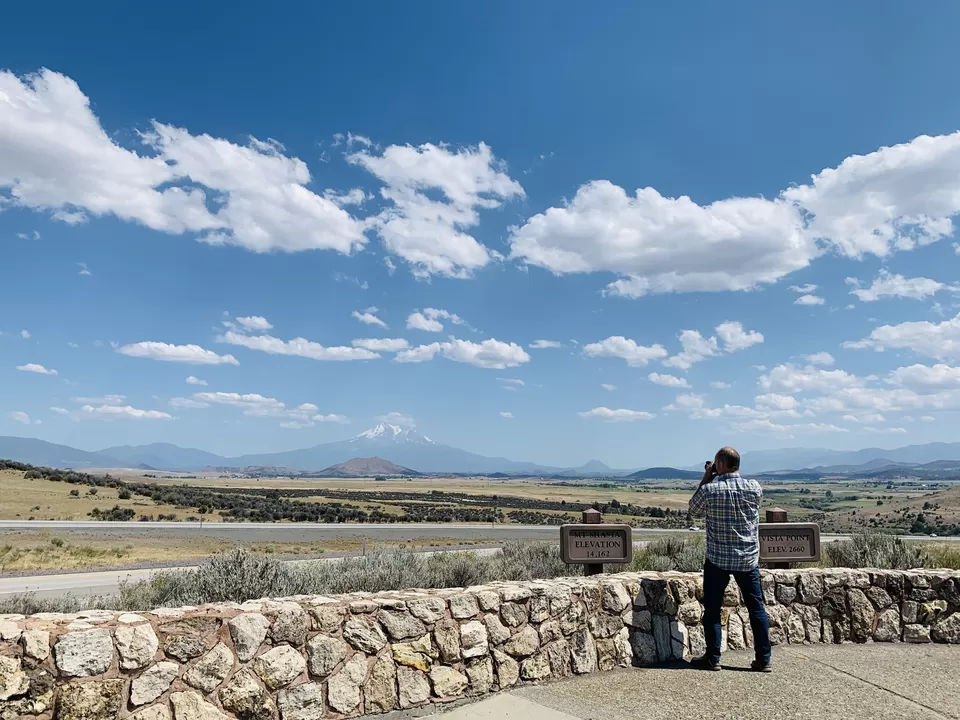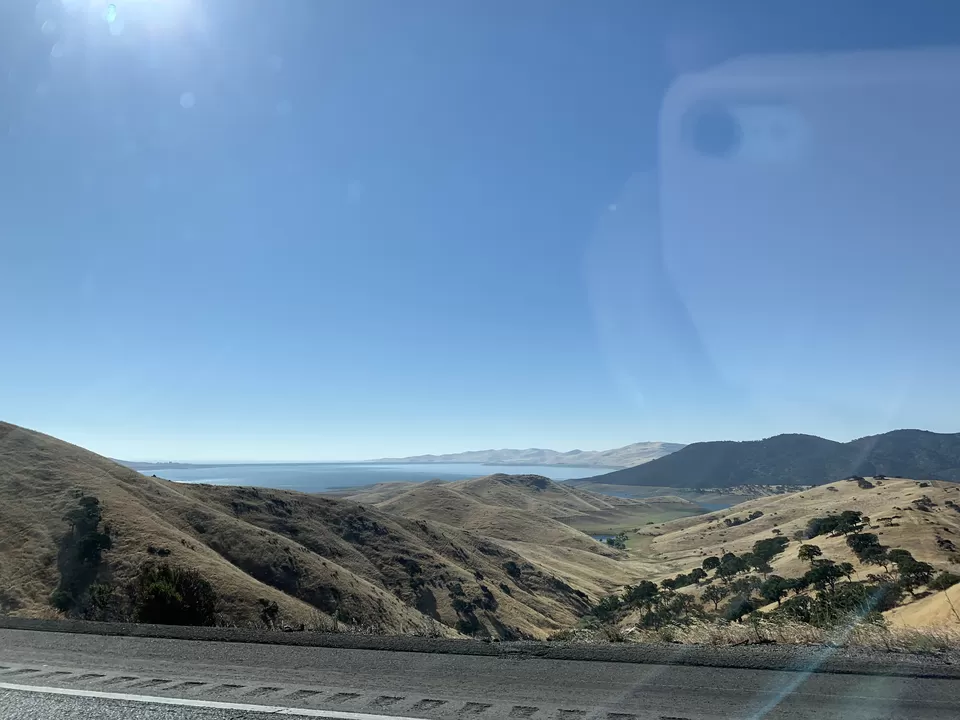 So after two stops to refuel the gas tank and two bio breaks and one lunch break - we reached our friends place at San Jose at around 8:15 pm.
The second day we planned our visit to Sequoia and Kings Canyon National Park. Sequoia and Kings Canyon National park are adjacent, they share the border and if you are not hiking it is totally possible to visit both of them in one day from San Jose. Started right after breakfast at 7:45 am in the morning- the journey to Sequoia was a 3 hrs 50 mins one way via CA99. The visitors centers were closed because of the pandemic. The drive through CA 99 was very scenic with golden hills on both sides of the road.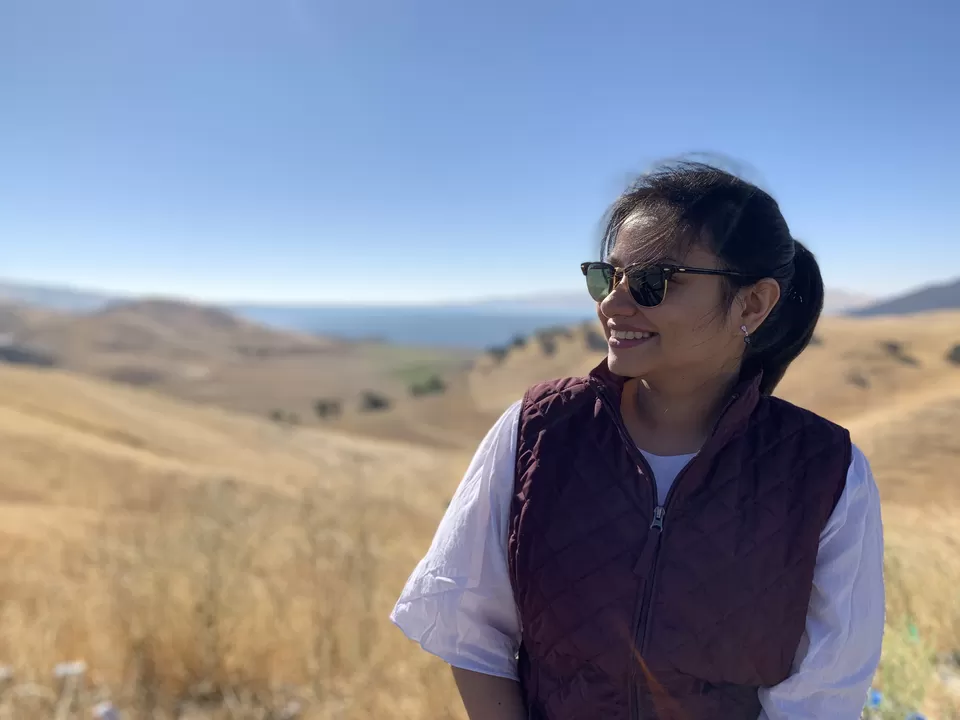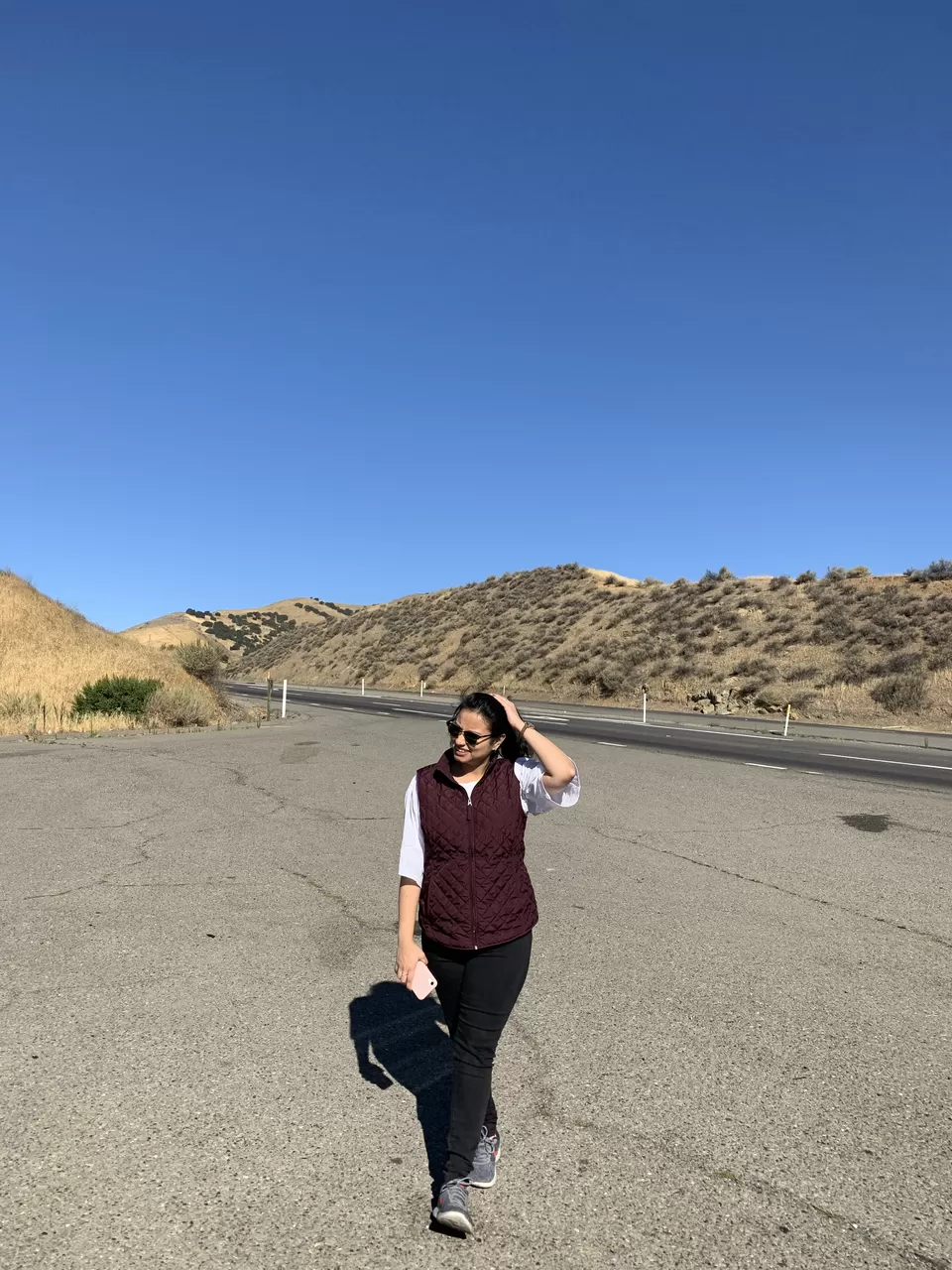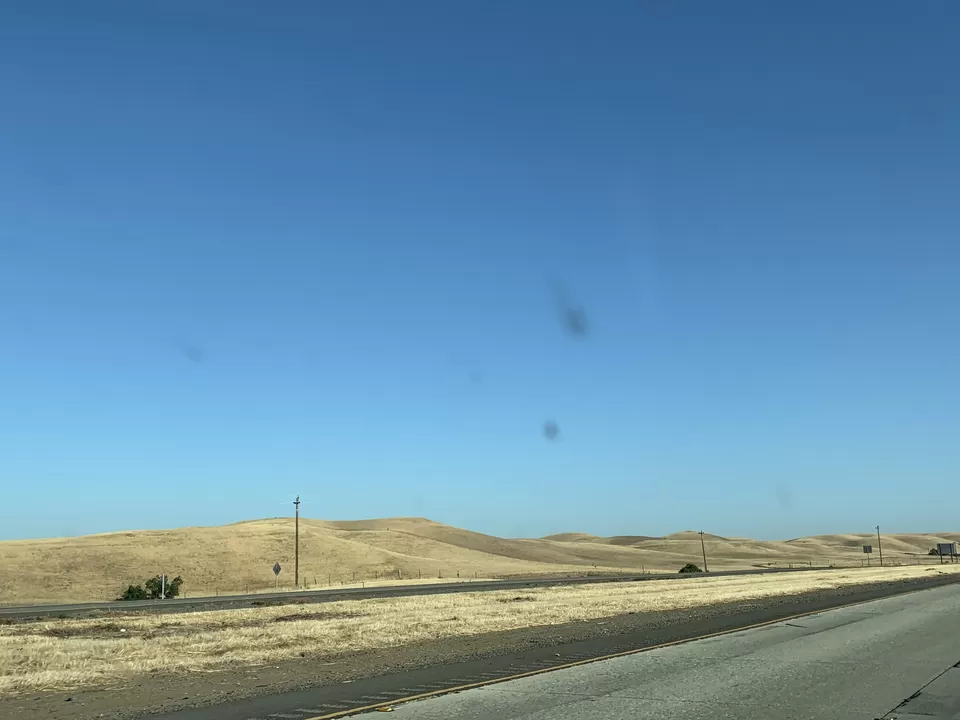 We soon entered Sequoia and Kings Canyon National park. Our first stop was General Sherman Tree where we did a small hike of 800 m. The parking was behind and we had to hike all the way downhill to have a look of the General Sherman Tree. A big majestic sequoia tree was right in front of us and we were amazed of his vastness. Sequoias are the largest tree on earth by volume. Indeed I felt like a minion standing underneath it. Having a close look, I loved the way the tree branches out - it was so different and indeed very beautiful. Picked up a few Sequoia cones- unlike common pine cones they are big and sticky. Time spent in this is around 1 hr.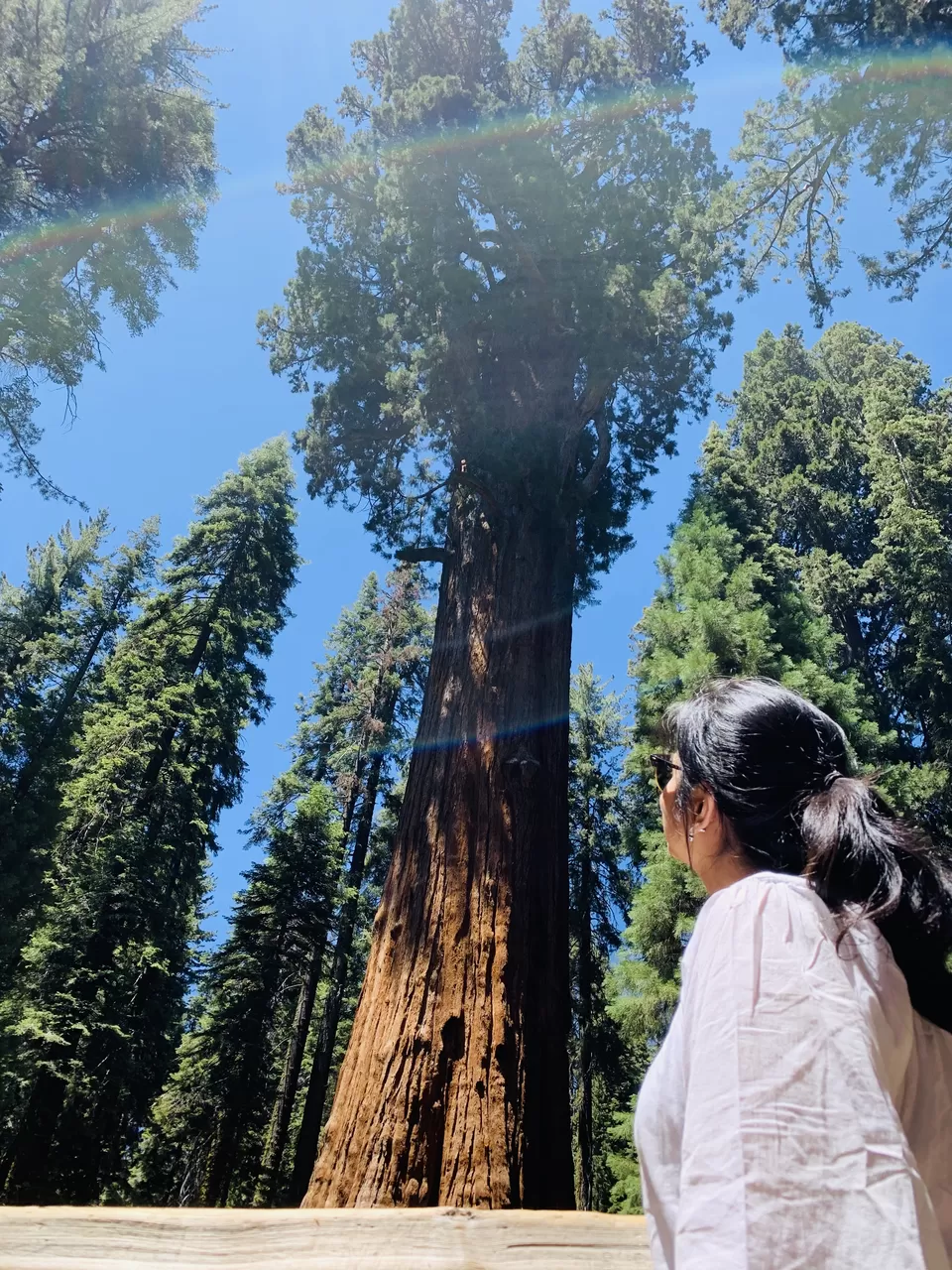 We moved to the next stop which was Tunnel Log. Interesting is that, a fallen sequoia tree is made in the form of a tunnel. You can move in with your vehicle and click pictures. This log is located inside the Giant Forest. Spent time clicking photographs with this log. We were running late, so did not spend much time in the Giant Forest.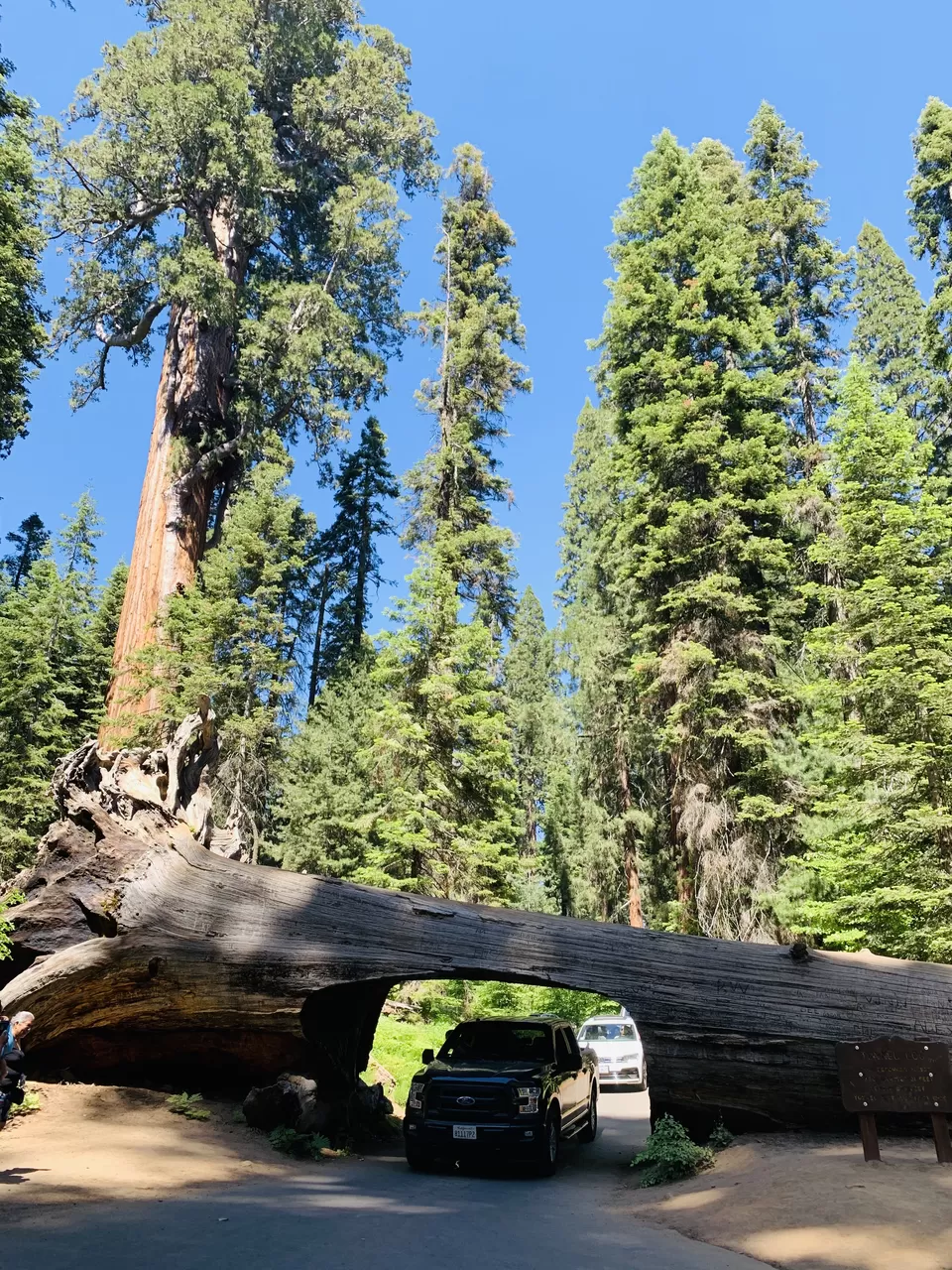 Our next stop was General Grant Grove. This is located inside the King Canyon National Park - a beautiful place with tall sequoia trees everywhere. There is a small village called Grant Village and there are a few gift shops and rest rooms and places to eat. Grant Grove is at the top of the Kings Canyon.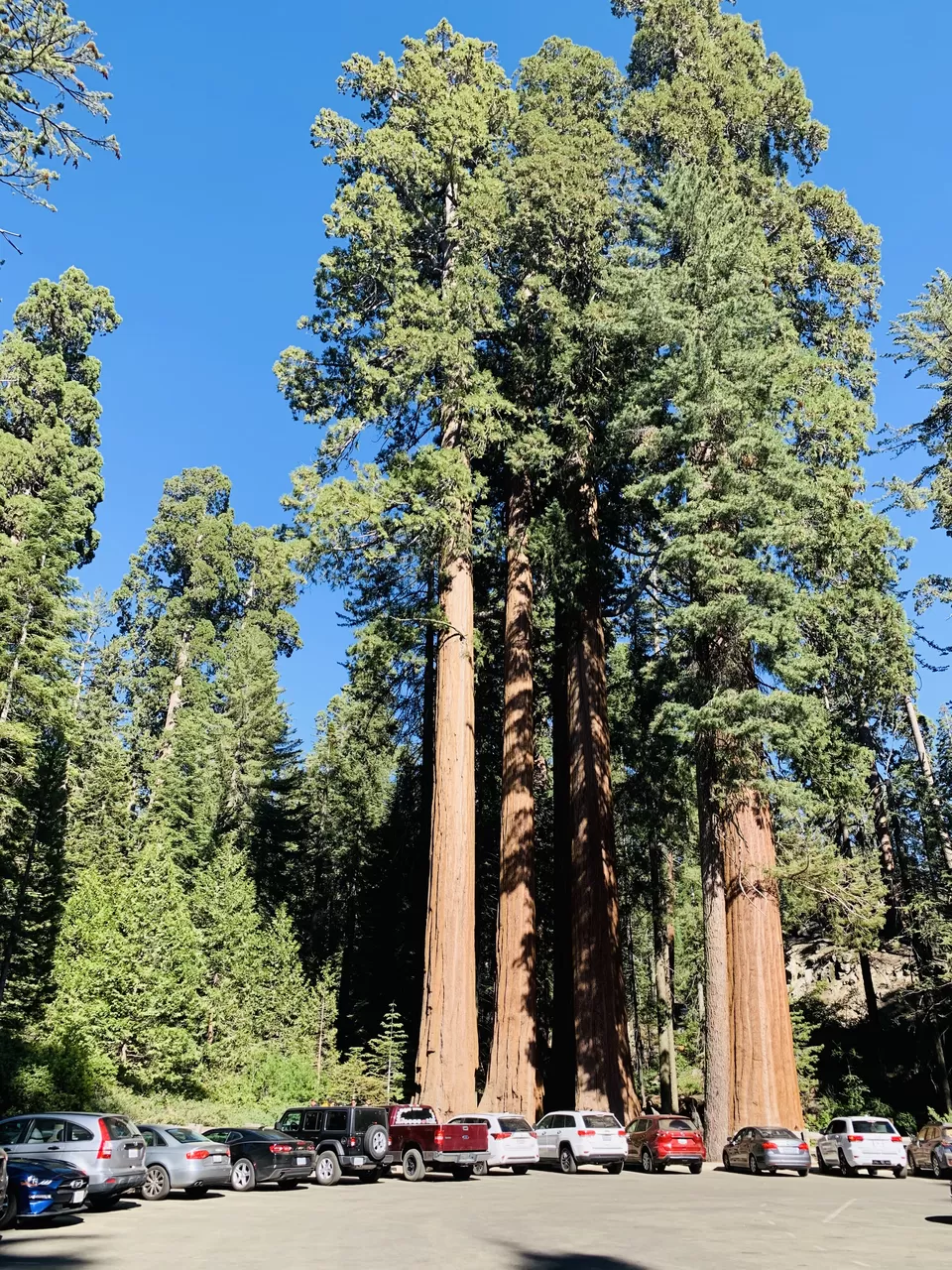 So, as we passed the Grand Grove Village, we slowly got the view of the Canyon, and boy what a view it was when we started driving the winding roads of the canyon towards Zumwalt meadows which is located right at the bottom of the Canyon. There are multiple look outs to get the view of the canyon and sunset is the right time to be at the look outs. The drive to Zumwalt Meadows take 45 mins from Grant Grove Village and it is the drive here and the spectacular view of the Canyon that is to be enjoyed. The Kings river flow at the bottom of the canyon and it is to be crossed to reached the Zumwalt Meadows. We watched the sunset from up the Canyon and it was beautiful.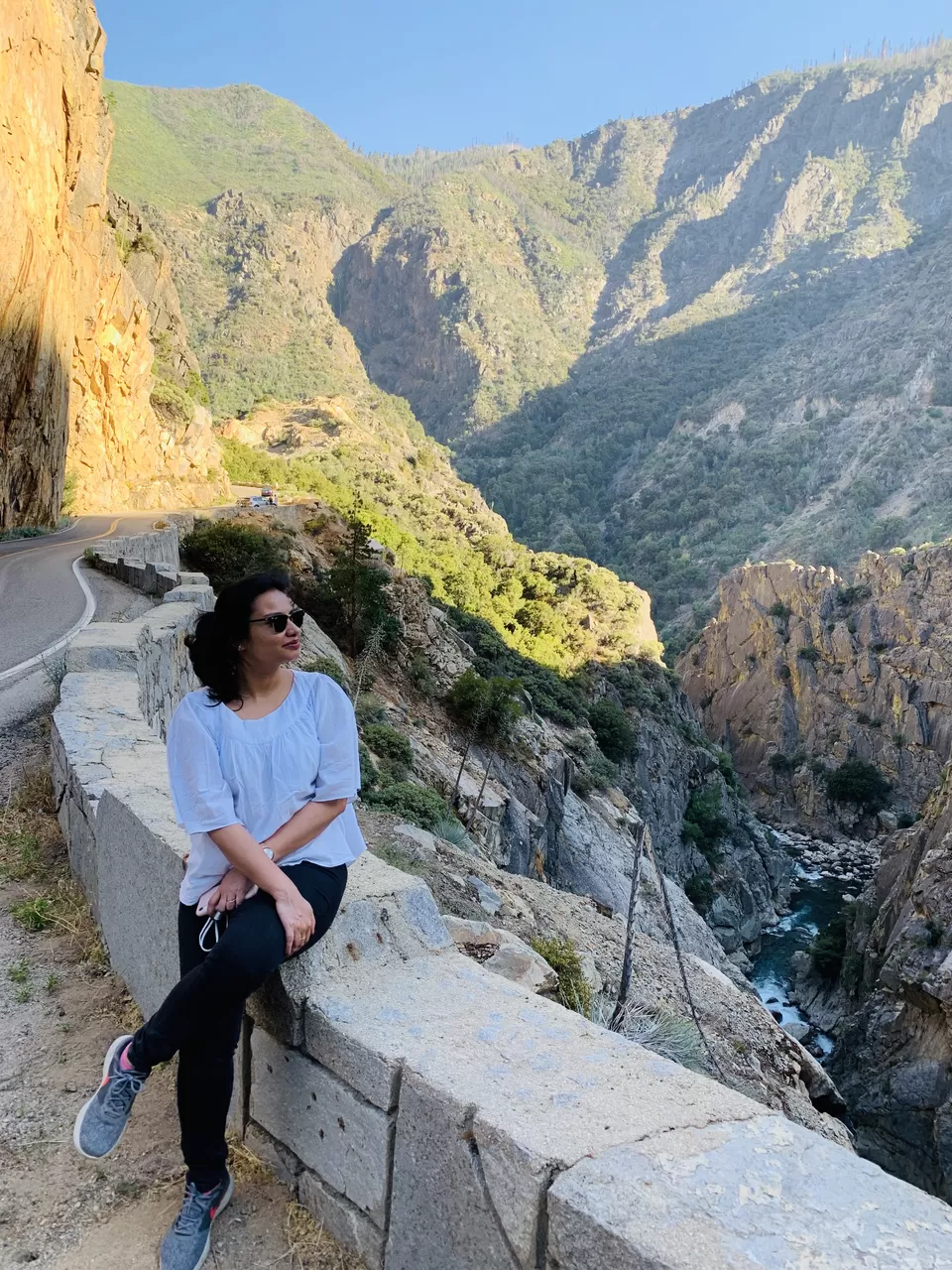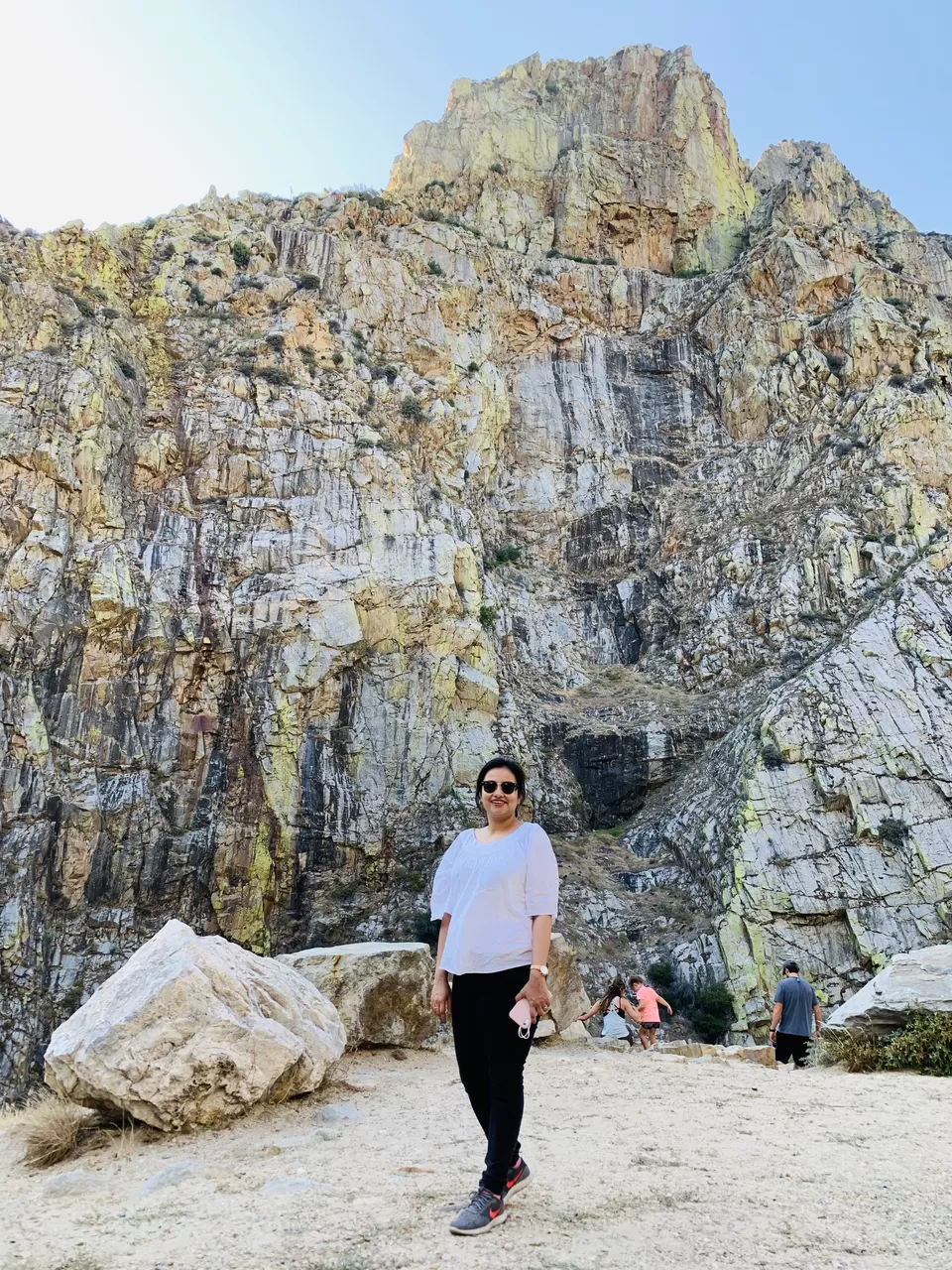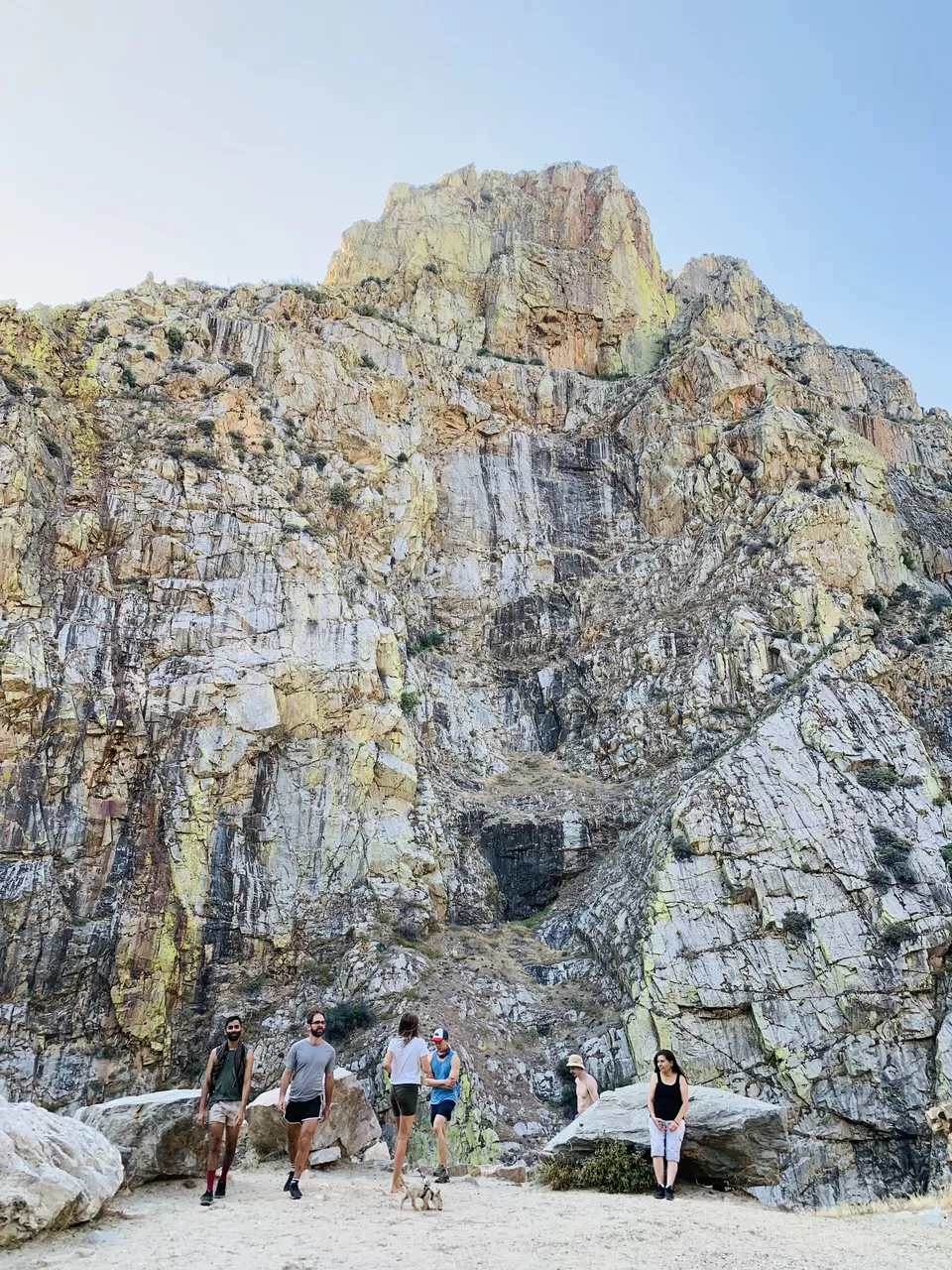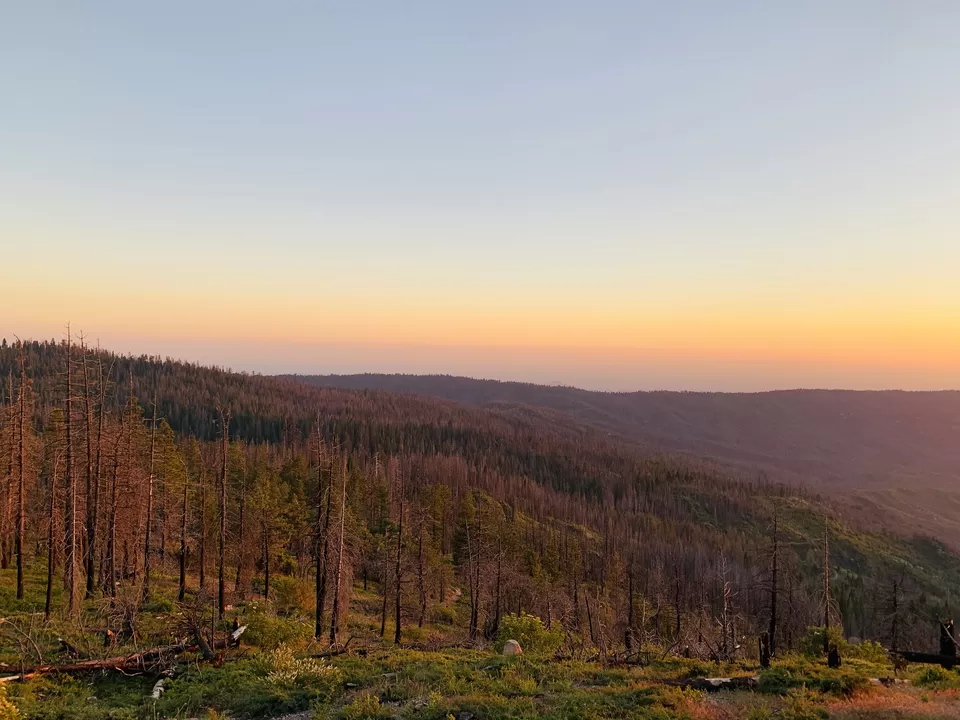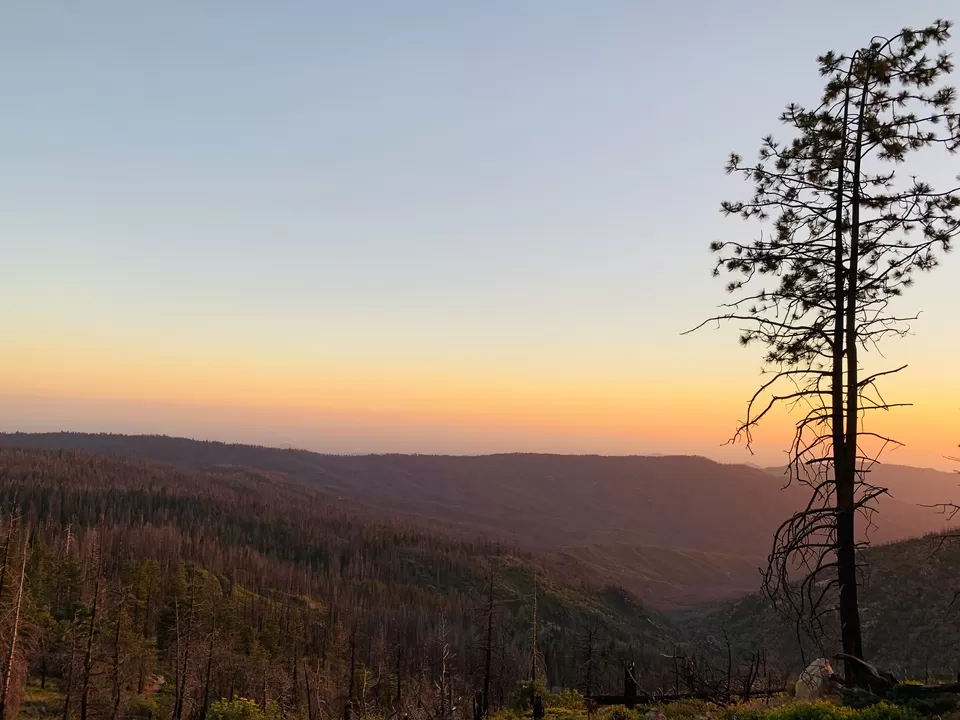 We took a U turn at Zumwalt meadows and headed back to SanJose.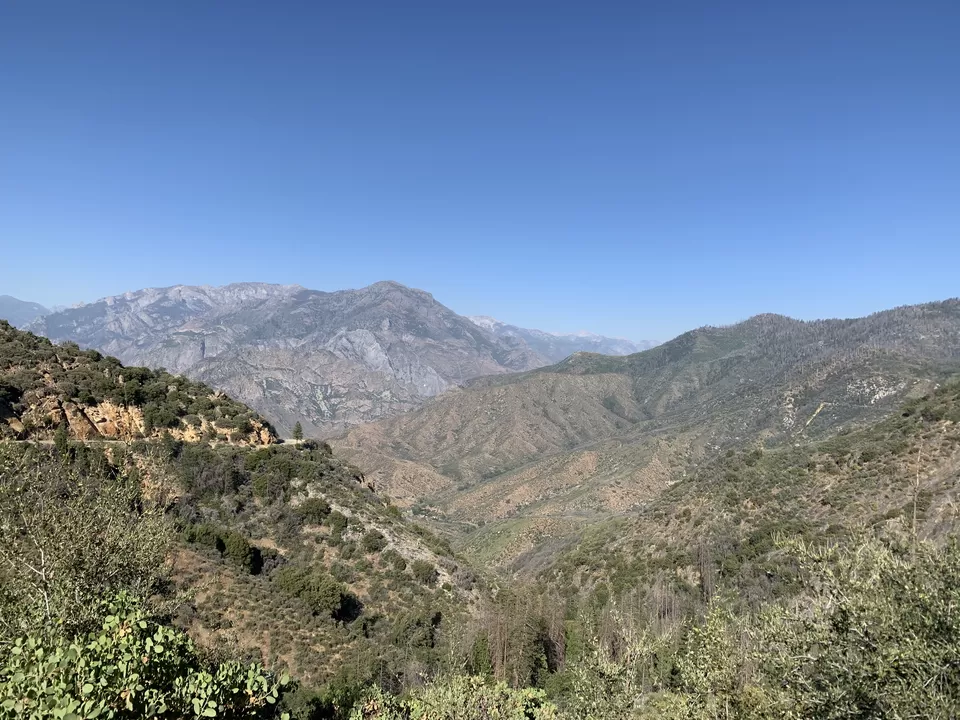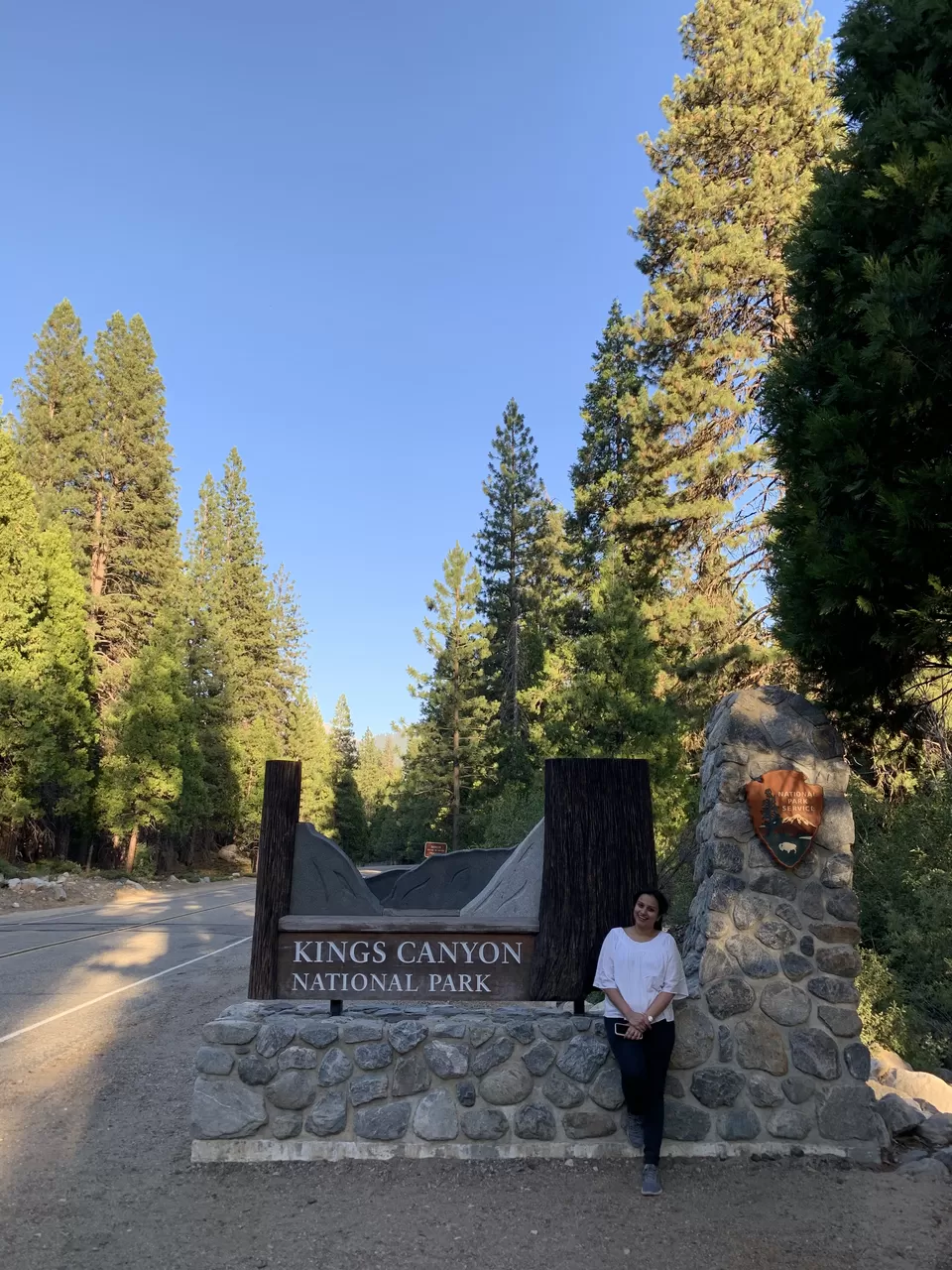 We started off Day 3 in a relaxed way waking up late and having a wide brunch spread. The previous two days were tiring and so afternoon nap was very much needed. Around 5 pm in the evening we decided to visit half Moon Bay area to watch the beautiful sunset. Half moon bay is located in highway 1 and its very beautiful . Just stopped at one of the look outs and with momo and Indian street noodles from Everest Momo packed, we witnessed one of the beautiful sunsets.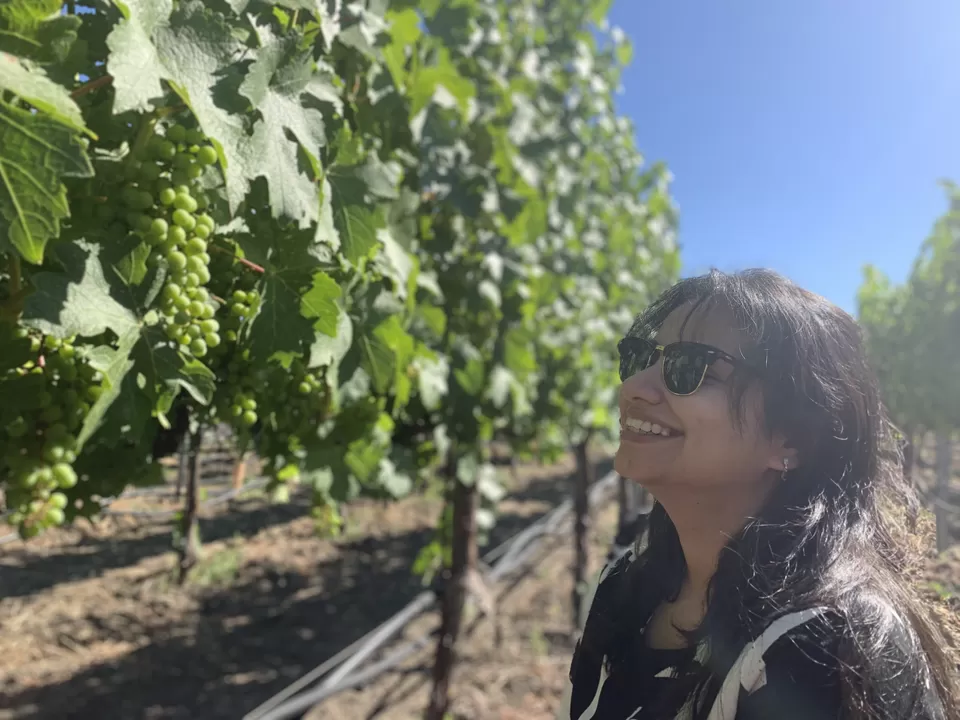 Day 4 was planned to visit Yosemite National Park. We started off a bit early in the morning because Yosemite is known to be a very busy place and parking is a problem. We reached Yosemite around 11 am , just to find out that we will not be allowed as they have controlled the number of visitors inside the park and prior reservation is required to enter the park. So all of you out there who plan to visit the park during the pandemic, ensure to make reservations(check park website for reservation details). So we had to head back and an impromptu plan was made to visit the world famous Napa Vineyards. Wine tasting etc werent open for public but the drive amidst the vineyards was beautiful. We headed back home via the Golden Gate bridge and I must say; every visit to this bridge is very special.
Day 4, sharp at 7 in the morning, we attempted making reservation for Yosemite National Park. And wooohoo, we got it for 2 days later. You will be surprised they opened 300 slots and all got filled in 3 mins. That is how busy the park is even during the pandemic. After a heavy breakfast we left for Pinnacle National Park, East Gate. Driving through California ranches and golden fields was another beautiful experience. The road had no traffic and the golden hills looked beautiful. From there we headed to the west Entrance of the park- looked like not many people know about this place. The parking lot was almost empty. The landscape was also nothing different. People who love bird watching might love this place. We went for a small hike and spent time relaxing amidst nature.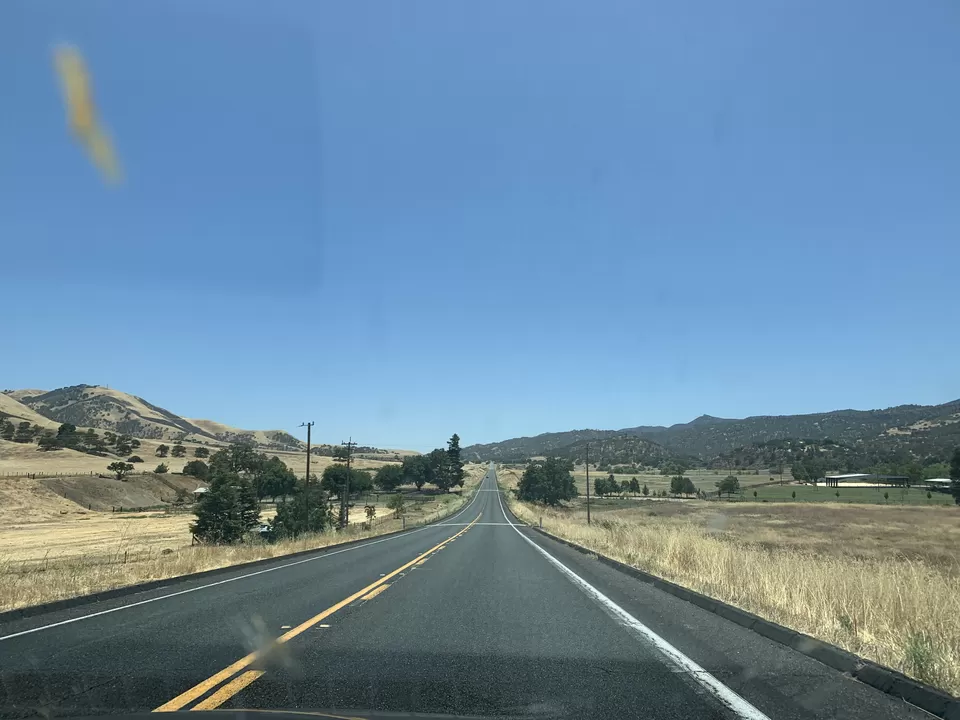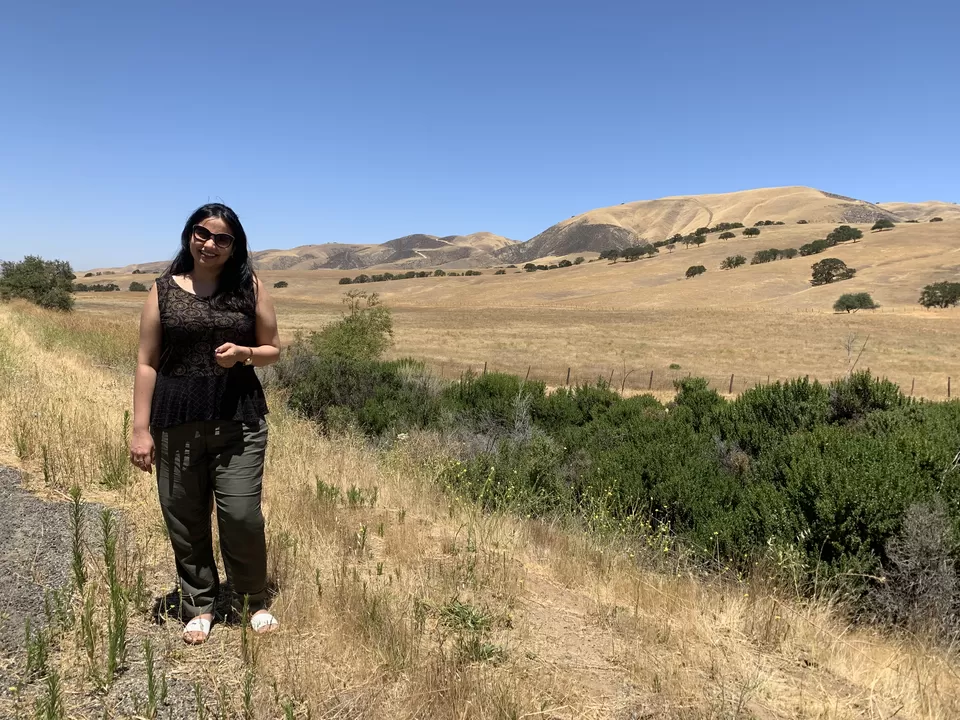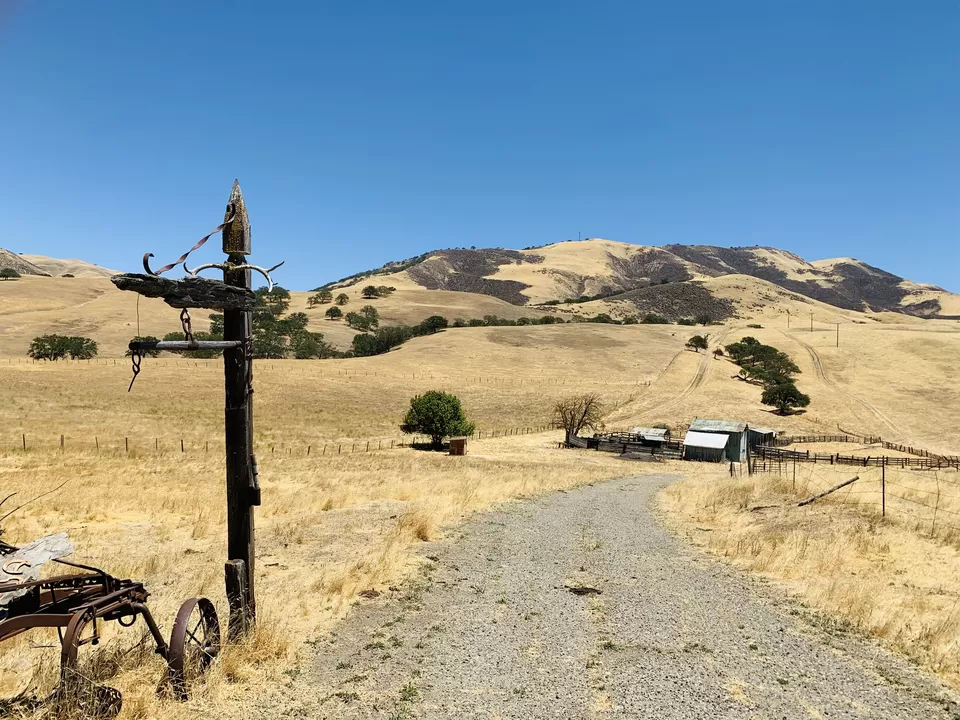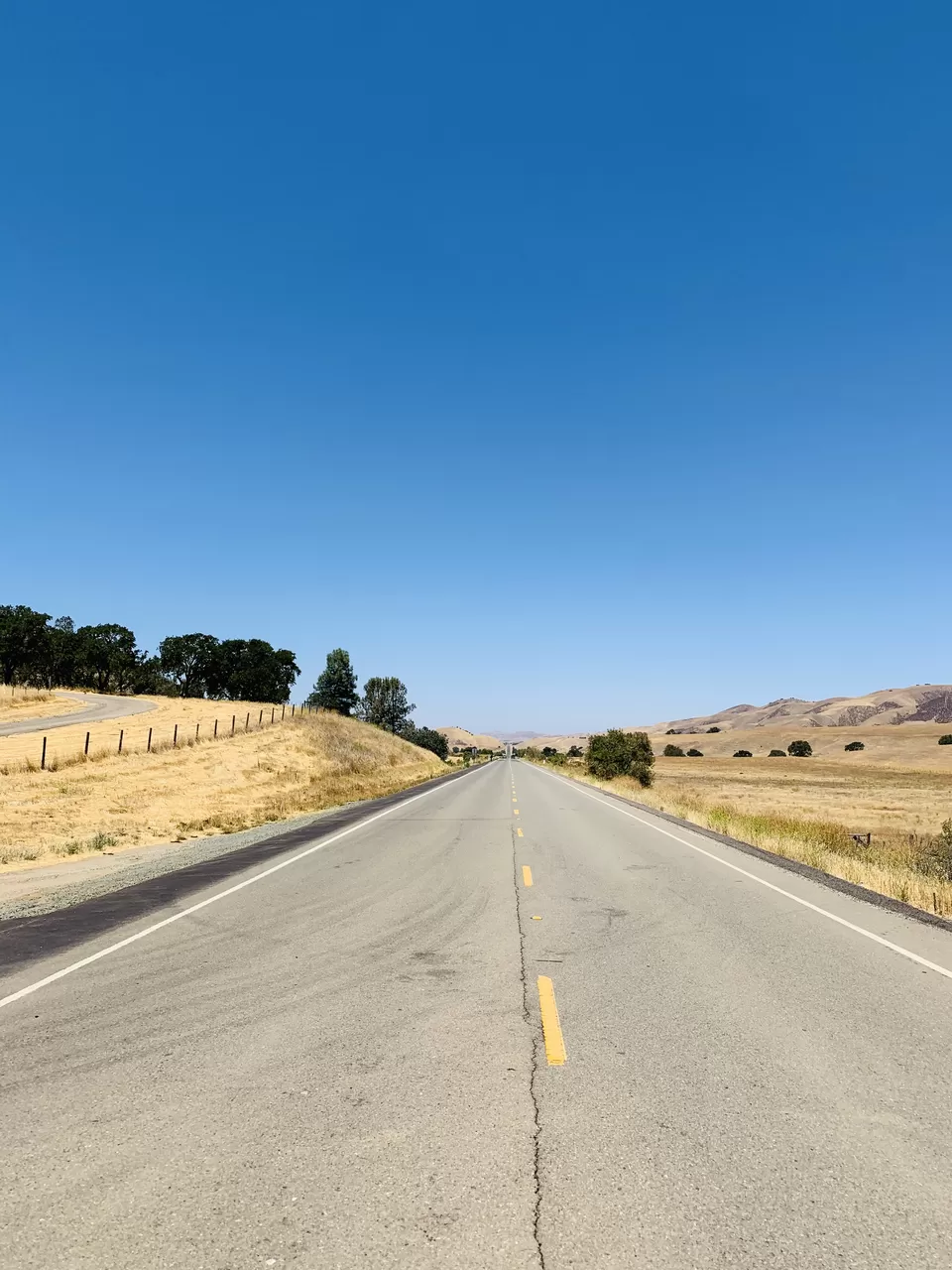 Day 5 , we started off for Big Basin Redwood state park- it is California's oldest state park with tall Redwood trees. We did a small hike, witnessed the mother of the forest - another tall Redwood. The entire place was cool and relaxing because of the tall trees. The road to the park is also scenic.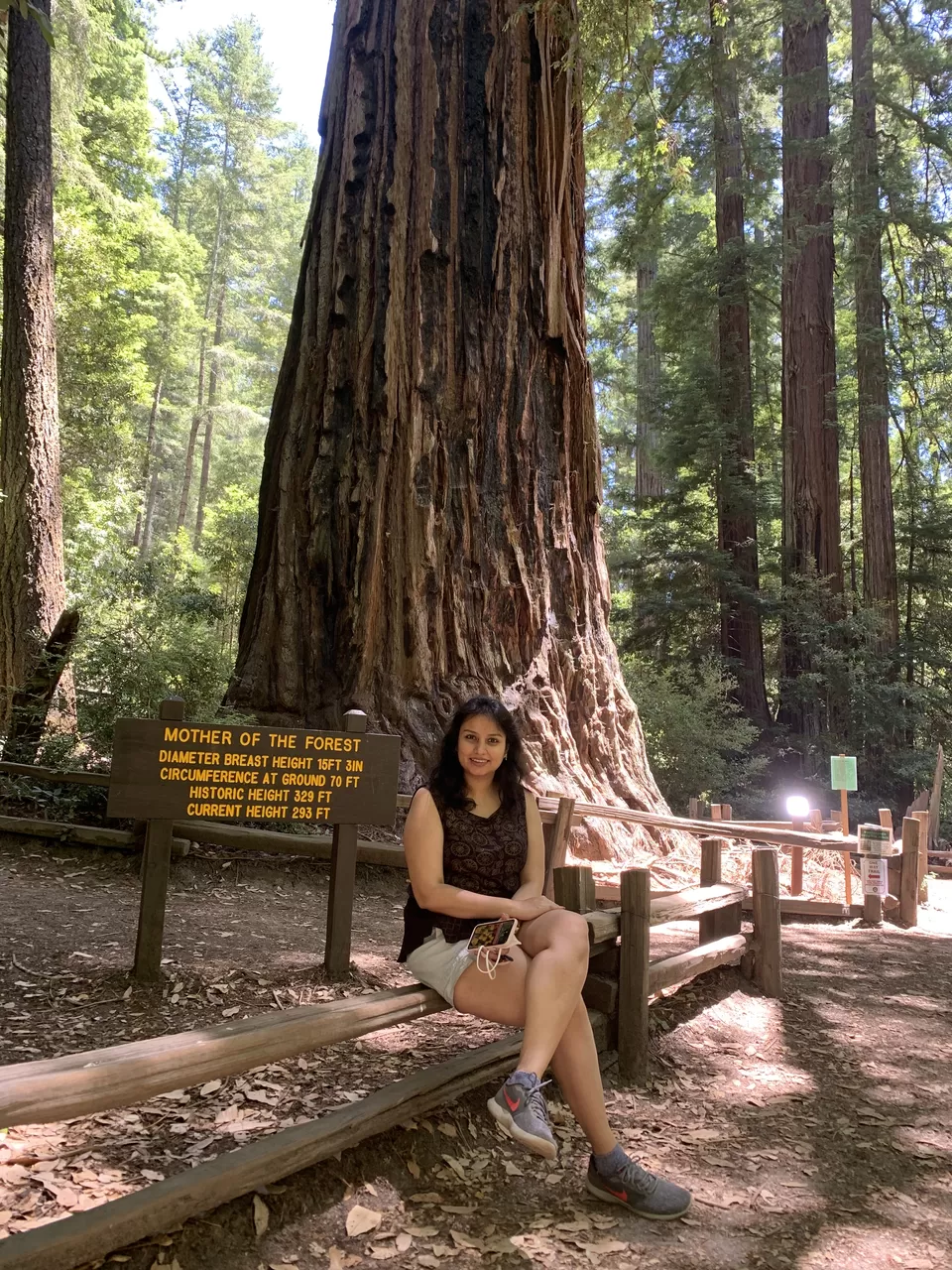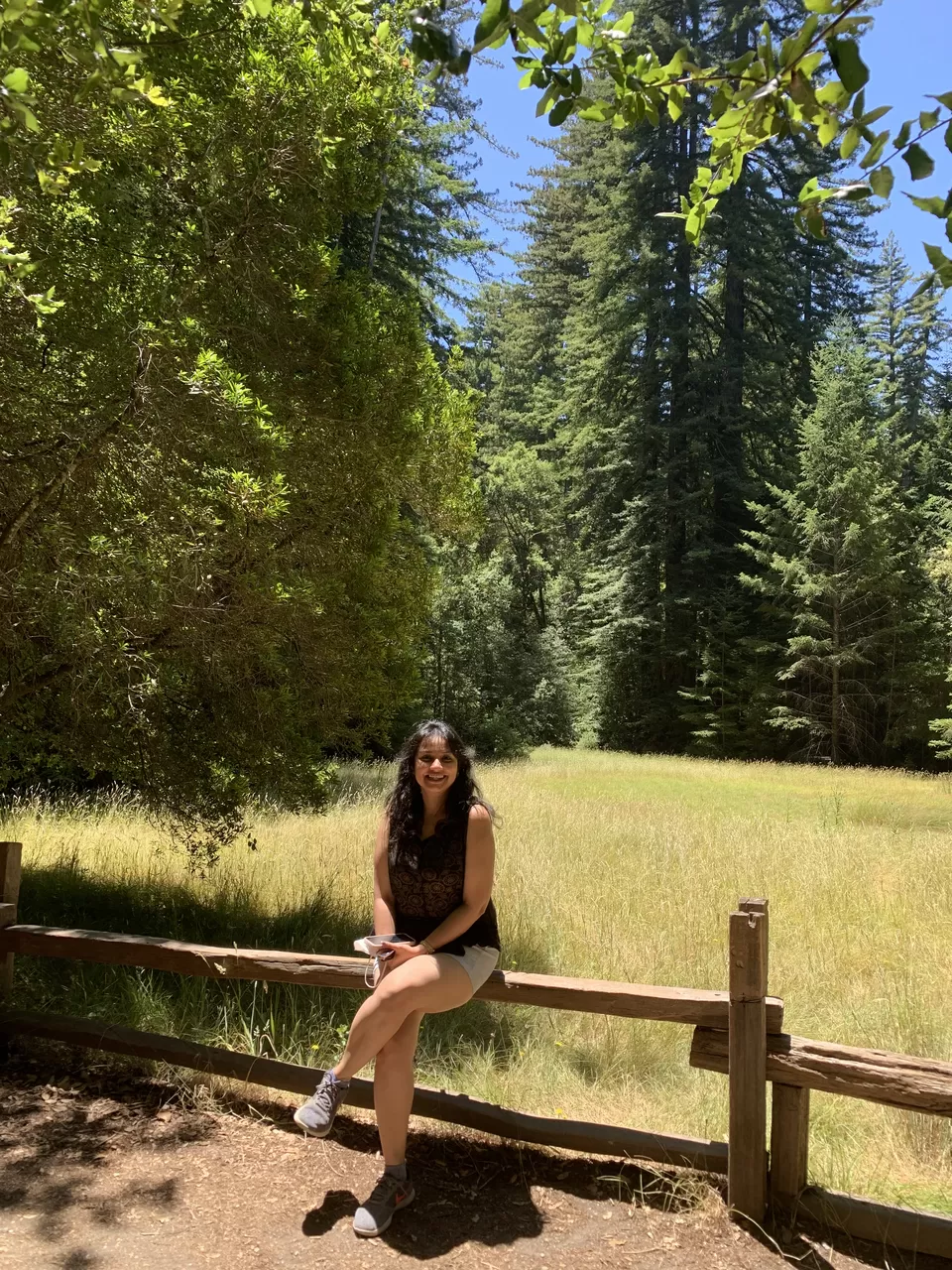 From there we went to see the Pigeon Lighthouse. The entire drive is on Highway 1 and its the beauty of the drive along the Pacific that is special. From there we headed to Big Sur via Pebble Beach.
Pebble Beach is a Luxury golf arena by the Pacific; there is a resort also attached with it. The world famous Pebble Beach Golf Tournament is held there. Enjoyed evening snacks there and headed to Big Sur for sunset. And what a drive it was to Big Sur, we got some amazing shots by the ocean and the sun setting down and it was one of the scenic highways of the world. Never to miss this place if you happen to be in SF or Bay Area.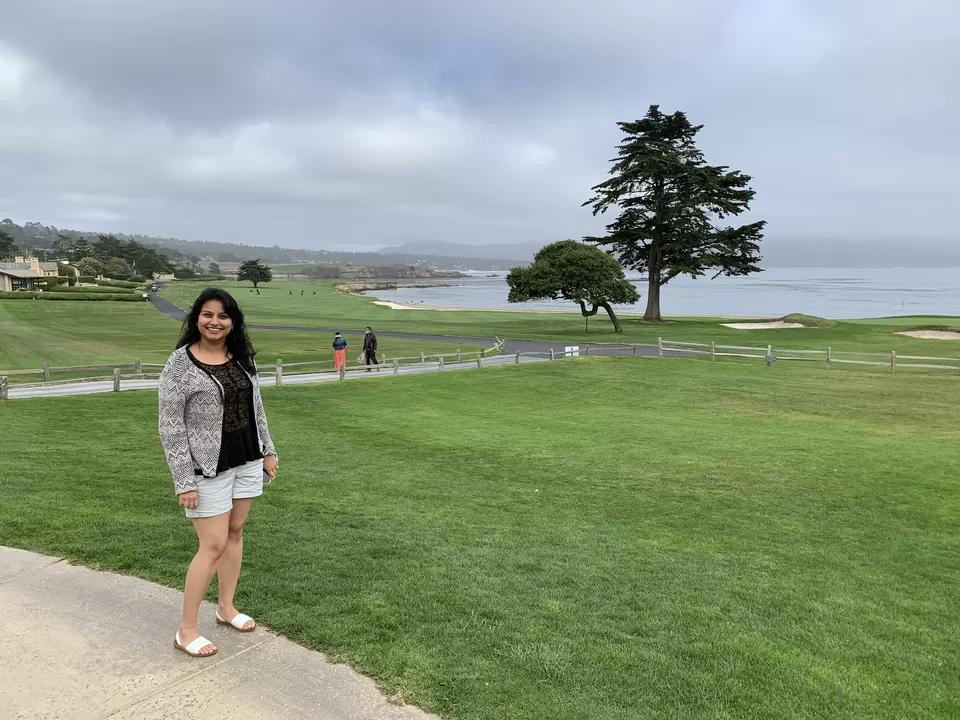 Day 6 we finally started off for Yosemite National Park with the hope that we will be allowed to get inside the park this time. We took the road US 140 via Maripusa, because the road is very scenic. Luckily we were allowed to enter. We went straight to watch, El capitan - the humungous rock standing out there, the bridal veil falls, the yosemite falls (all of these are together). We also hiked to the mirror lake , next to Half Dome which is the main highlight of the park. Half Dome looks different from different places and it is indeed spectacular to view half dome from Tunnel View, Glacier point and Half Dome look out. (Tunnel View- where you see the El Capitan, Bridal Veil falls and Half dome all at one straight line- a beautiful view). Glacier point is another 50 mins drive from Tunnel View and you get to watch another spectacular view of the rocks and the valley from the top. The road to Glacier Point is full of burnt trees (damage from wildfires) and its another scene you might not get to witness everyday.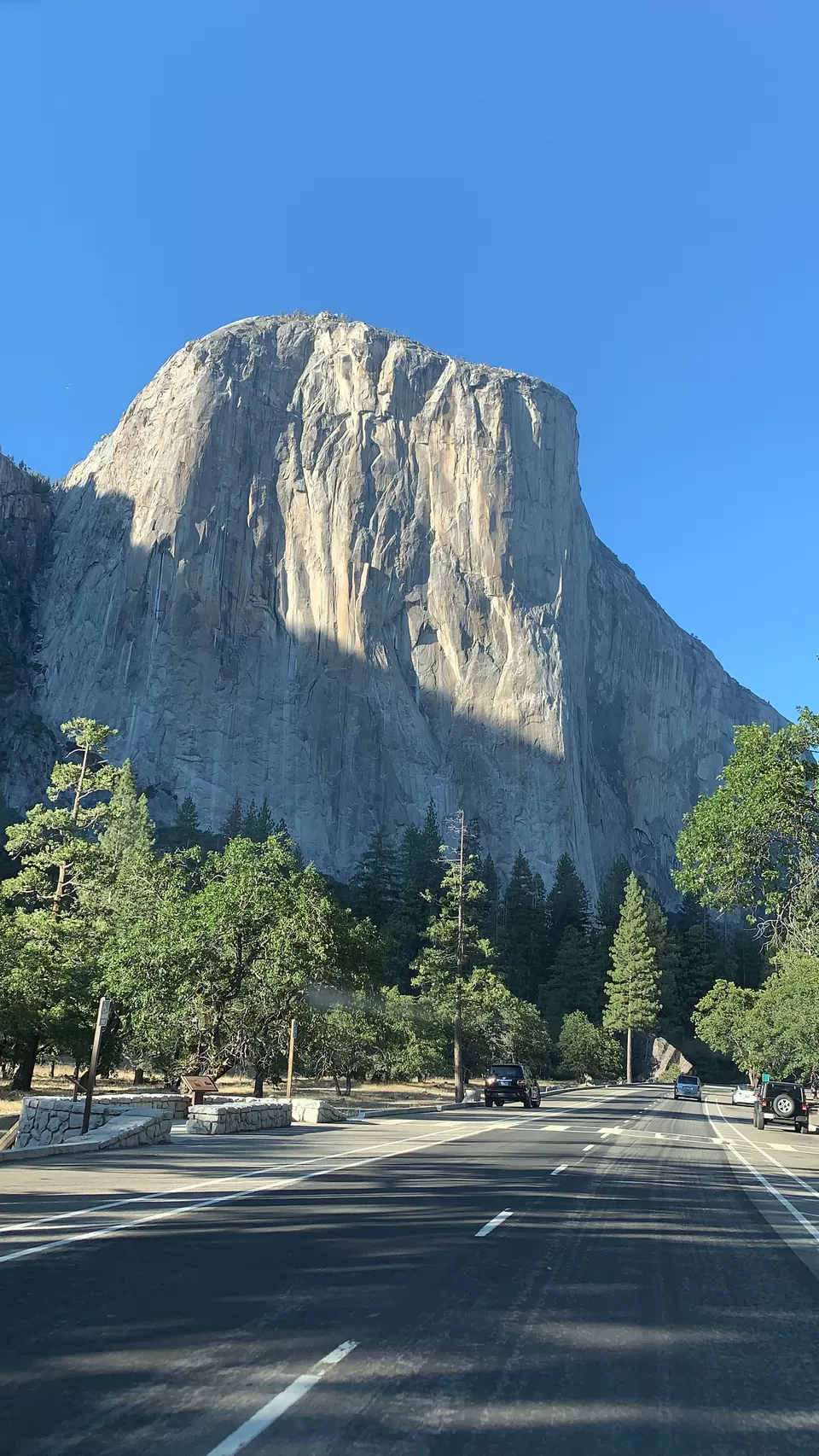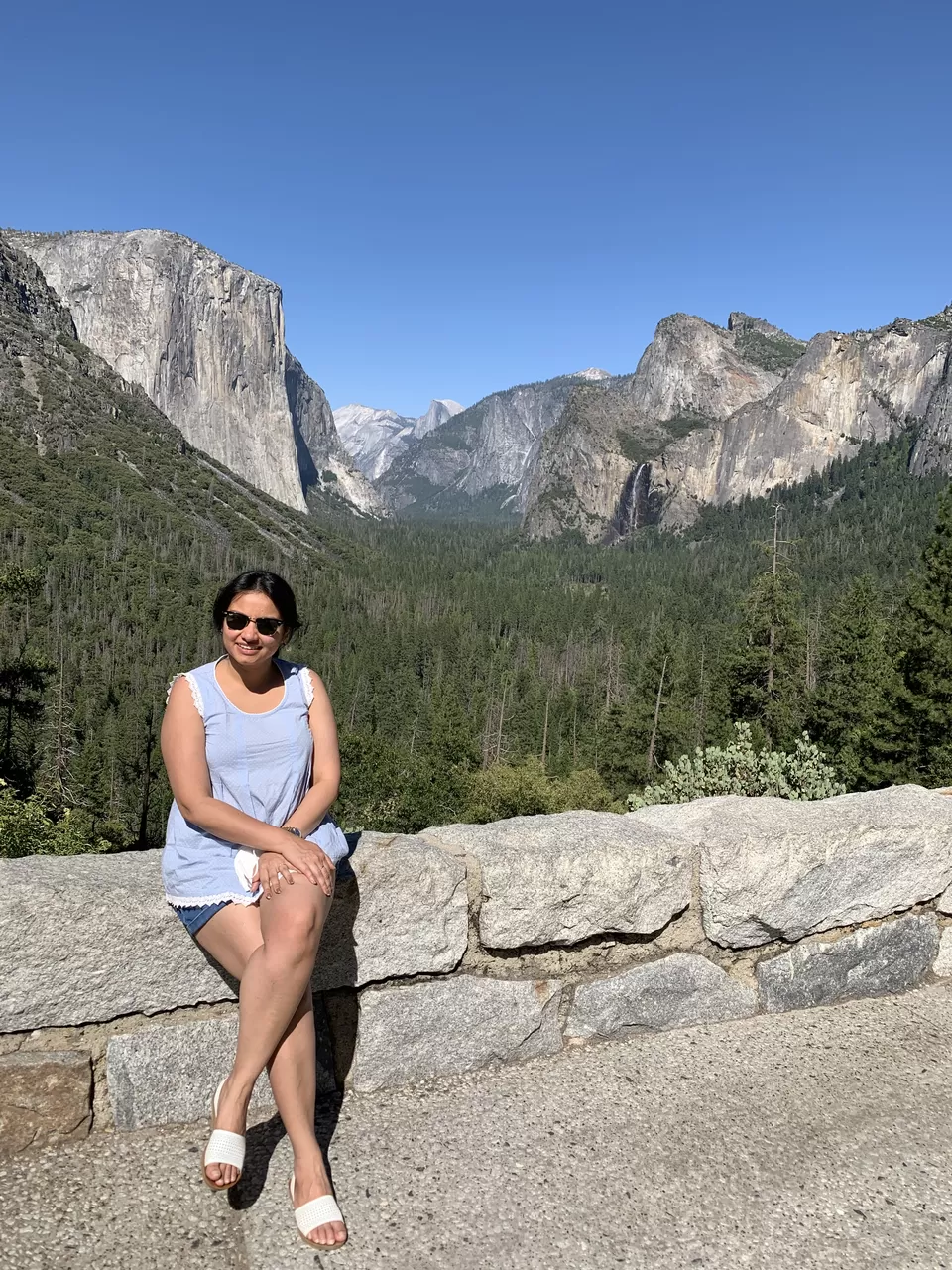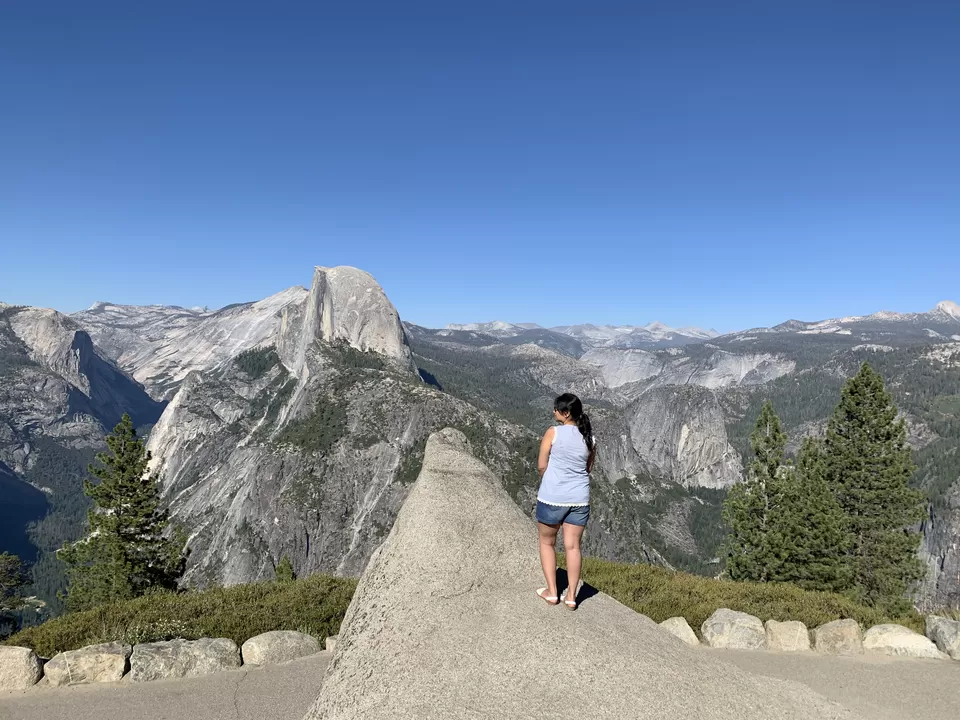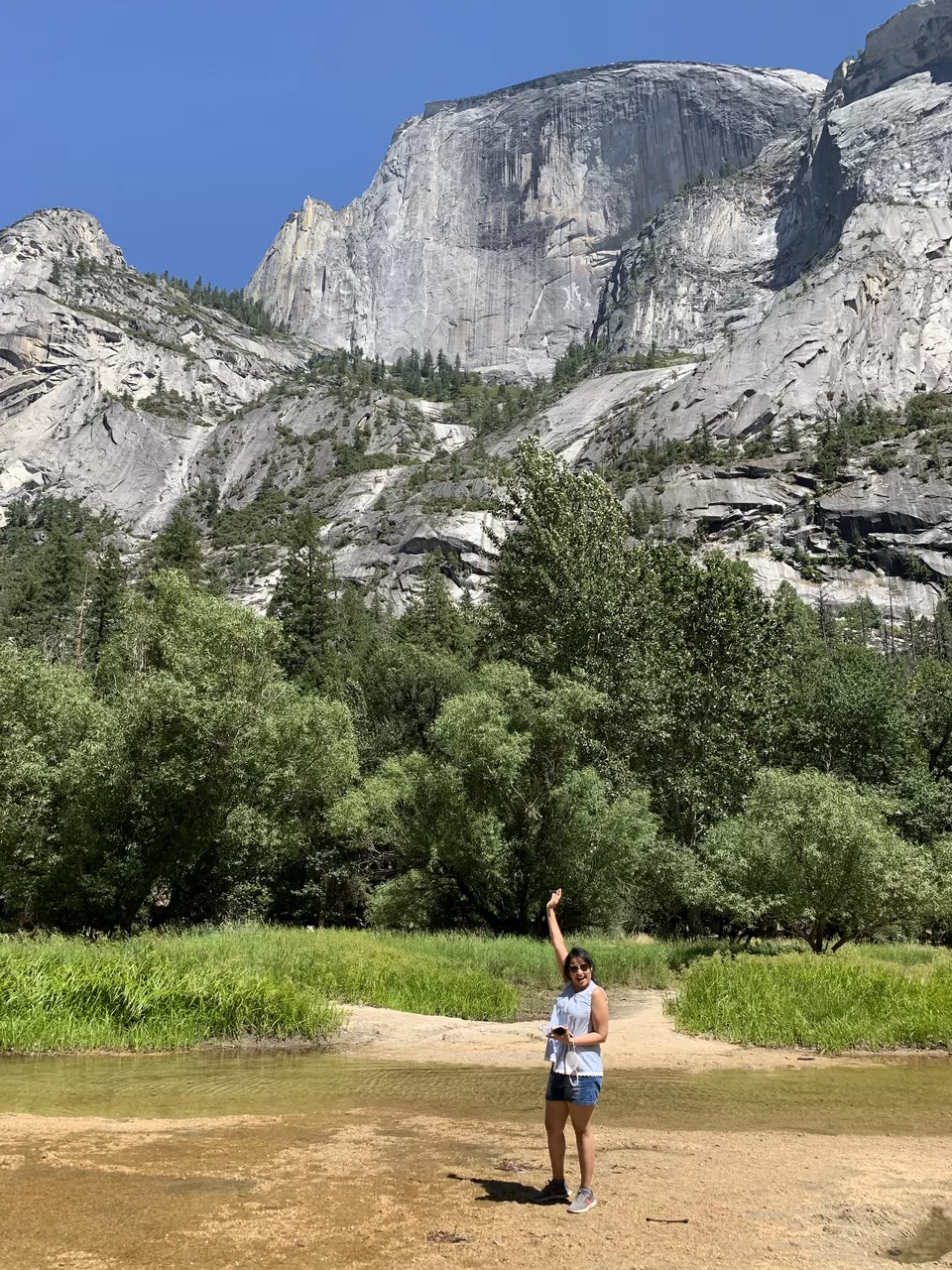 Day 7 we headed back to Seattle with bag full of happy memories and new experiences of the beautiful state California. It was another 12 hour drive - but the road trip was indeed beautiful.