One of the advantages of living in San Francisco Bay-Area aka silicon-valley is its proximity to nature, whether one wants to go skiing in Lake Tahoe, head to the beaches, or take off to Sierra Mountains for hiking, there are many options within few hours of driving. Yosemite National Park is undoubtedly one of the topmost attractions nearby, and is a must visit, even if just for a day trip.
I'd gone on such day trips before, often deciding on the spur to head to the park on a weekend. But I'm of the bent of mind that best way to appreciate nature is on foot. Otherwise, sitting inside a car, it is almost like watching TV. So one nice Saturday morning in late July, I decide to head to the park for the so-called 4-mile hike. There are hotels and campgrounds inside the park, but in the peak season (from May to August), one has to book them weeks in advance, sometimes even months. Checkout www.yosemite.com/places-stay/, which allows you to make advance reservations for different hotels and campsites inside the park. So I decide to stay in Mariposa, a charming little town on the way. Plan is to spend Saturday night in Mariposa, head to the park early on Sunday morning, and get back home by late evening after the hike. There are several hotels and motels to stay in Mariposa, and usually one can find a room on short notice but in peak season it is advisable to pre-book them online.
Mariposa is a slice of vintage Americana, with small diners, antique shops and live bands playing in bars. One can almost imagine how it must have been a century ago - before commercialisation - a rugged frontier town, on the way to mountains. The drive from Mariposa to the Park, taking around an hour and half, is beautiful, passing along the Merced River and walls of granite all around. There are five entrances to the park, and I enter through one of the west entrances. From bay area, another option is to take highway 120, passing through another quaint small town, Groveland.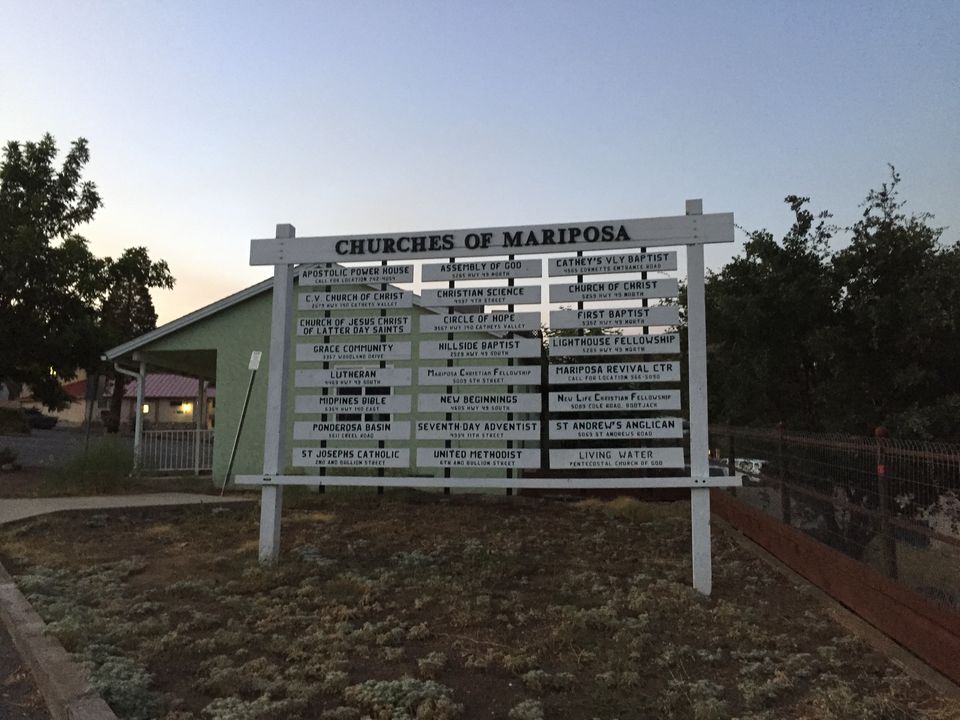 Alternatively, if one is coming from Los Angeles/Southern California, then highway 41 will take one to Southern entrance. This highway passes through town of Oakhurst, where one can stay at the Native American Casino, and try luck at gambling.
During peak season, parking is a problem inside the park, and I barely find a spot near the trail-head. The hike starts from the Yosemite Valley, which is around 4000 ft above sea level, and climbs up to Glacier point at 7200 ft. Yosemite Valley remains the most popular spot in the park, and justifiably so, with views of majestic El Capitan and Half-dome peaks, vast meadows, vertical granite towers rising impossibly from the valley floor, and beautiful waterfalls (Bridal-veil and Yosemite falls are almost torrential in May-June time frame, though now in late July, latter is more of trickle). After parking car, one can take one of the free shuttles operated by park to travel to different spots in the valley.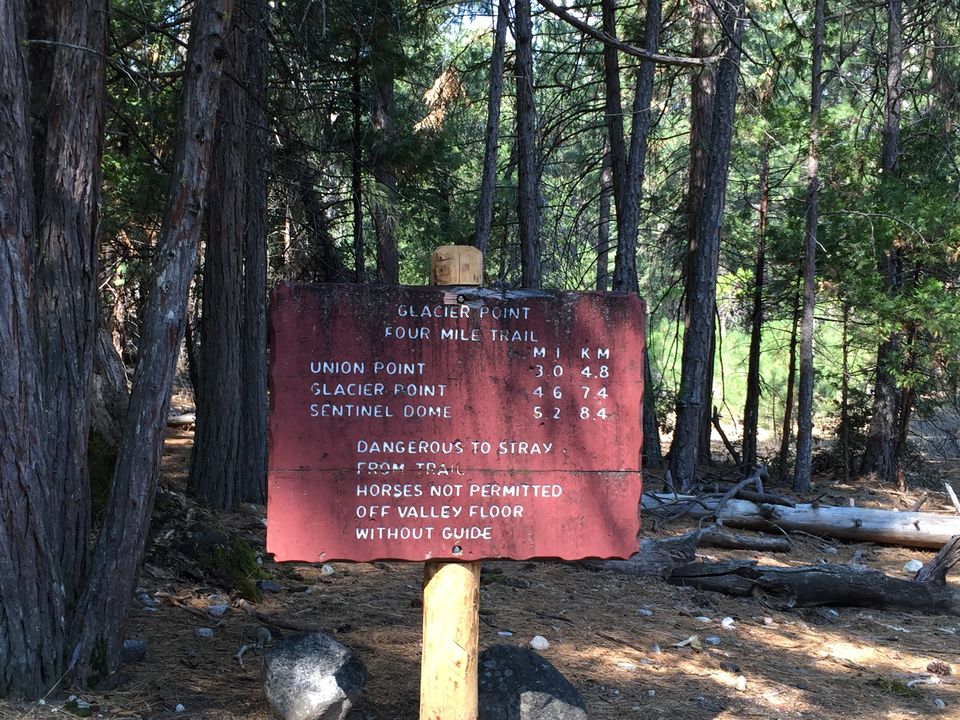 If you have more than a day, and have a car, I would recommend exploring other areas of park besides the valley. In summers, when Tioga pass is open, one can head east on highway 120 passing through Tuolumne Meadows - a popular camping spot, and base for backpacking trips in eastern part of the park - and go all the way to beautiful Mono lake ( around two hours of drive from valley).
As for food, all regions of the park have restaurants and small eateries (or as they call them in US - 'Deli's', selling sandwiches, burgers, confectionery items etc.). Though as you move away from Yosemite valley, options get limited (and expensive). Again, www.yosemite.com, is a good resource to do research. I order a sandwich 'to go' (or as we call in India, 'for parcel'), from the Deli and embark on the hike.
Yosemite Falls comes into view, after 10 minutes of climb and stays visible throughout the hike.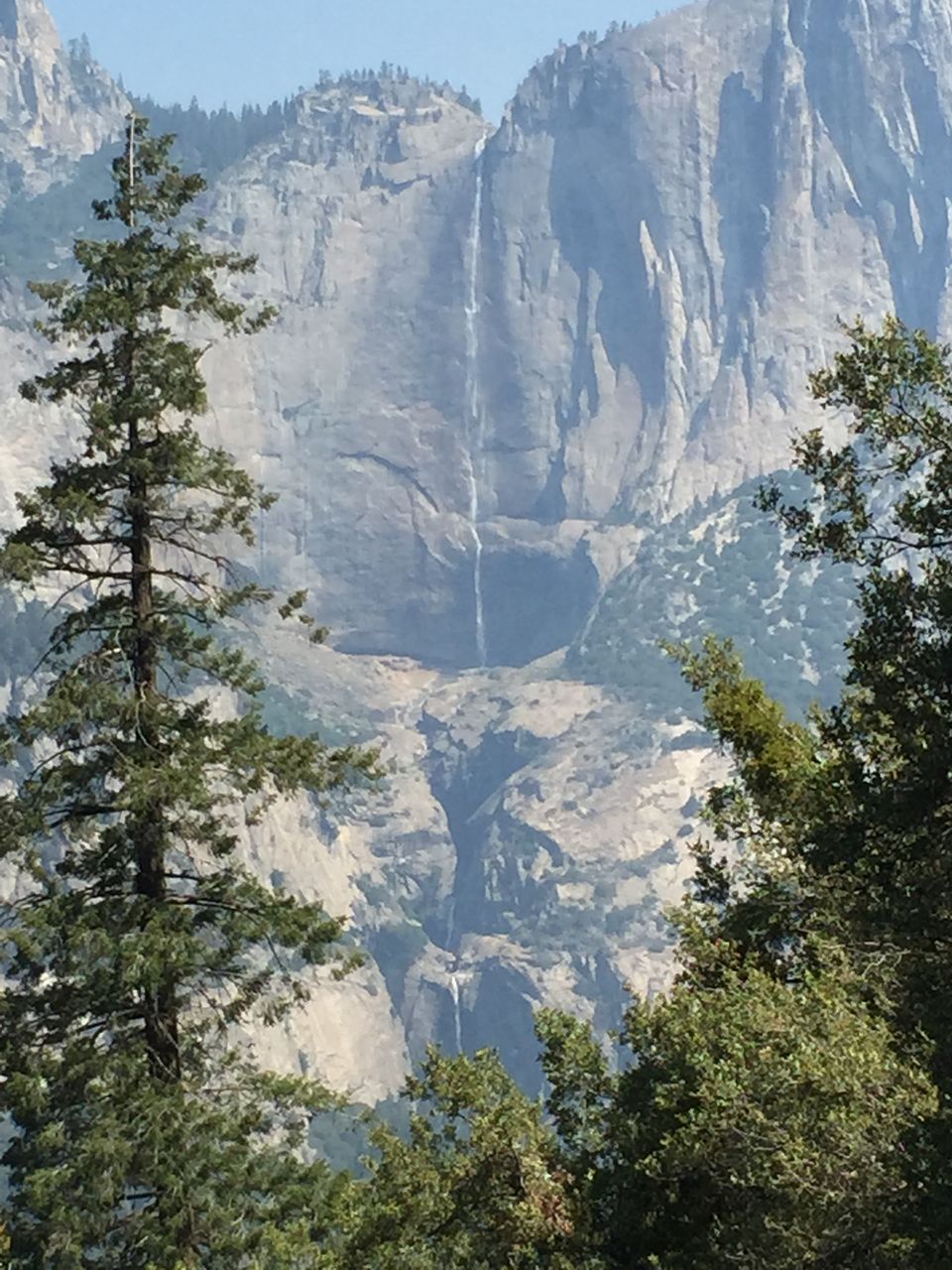 The trail is moderately tough, with endless switchbacks, as it covers a distance of around 4 miles to the Glacier point, hence the name of the hike. It is one of the popular hikes in the park, along with ones to lower and upper Yosemite waterfalls. Of course, most popular hike - a perennial bucket list item - remains the half-dome hike, for which limited numbers of permits are issued every year. There are many more trails to explore in the park, ranging from day-hikes to multi-day treks requiring overnight camping, offering varying levels of difficulty. Two famous long distance trails, Pacific crest trail (one that appears in book/movie 'Wild'), and John Muir trail also pass through the park. For a comprehensive list of hikes in the park, ranked by difficulty, scenery and crowd, check out www.yosemitehikes.com. A great resource.
After couple of hours, I get to end of the trail and am greeted by a parking lot! Of course, one can drive up to Glacier point from valley (only during summers) in about 45 minutes. But then, one would miss the real experience of being in mountains - walking amid pine trees, in wide open spaces, taking one step at a time, and often stopping to be awed by the sheer vertical cliffs, silence and beauty all around.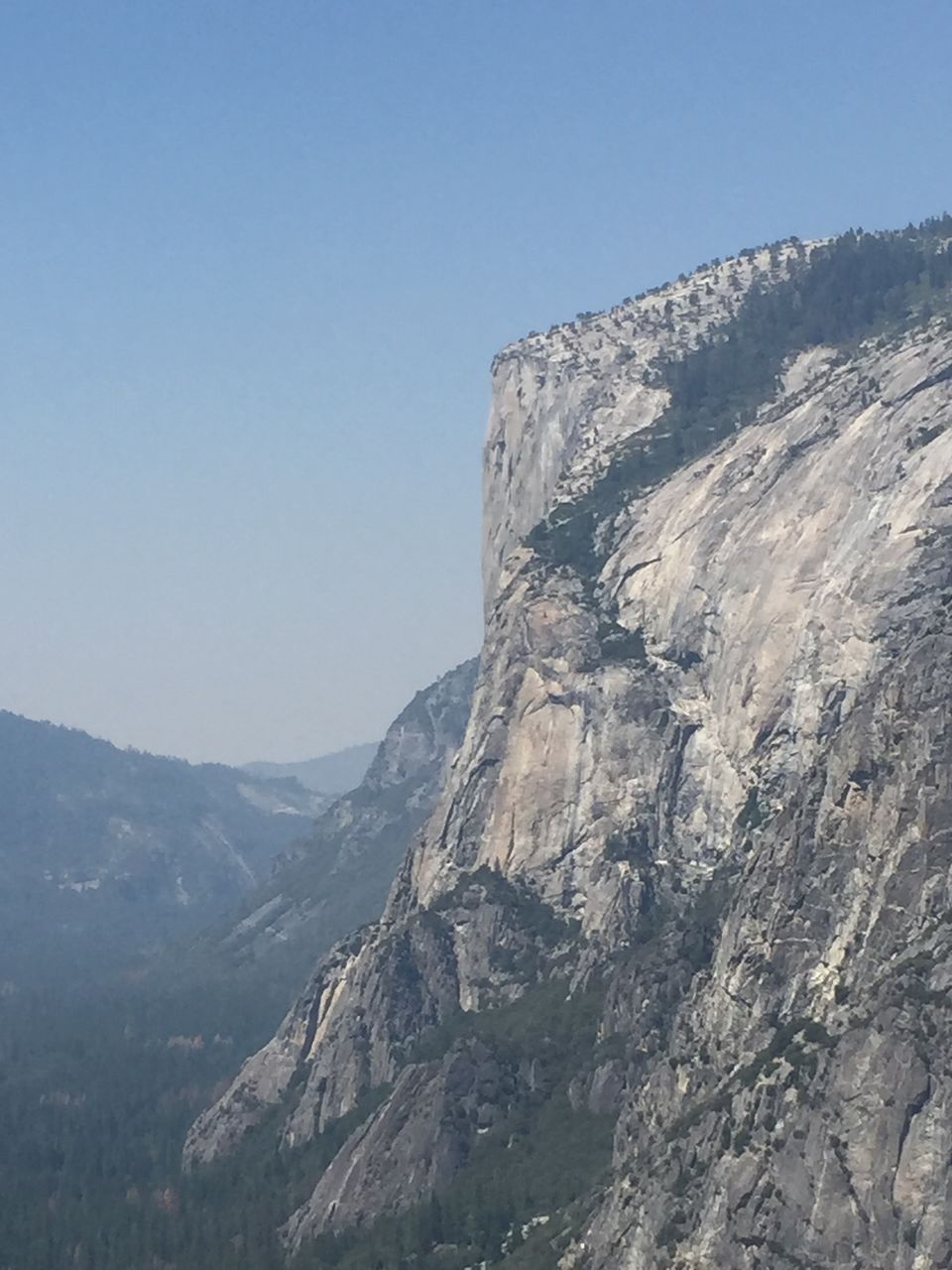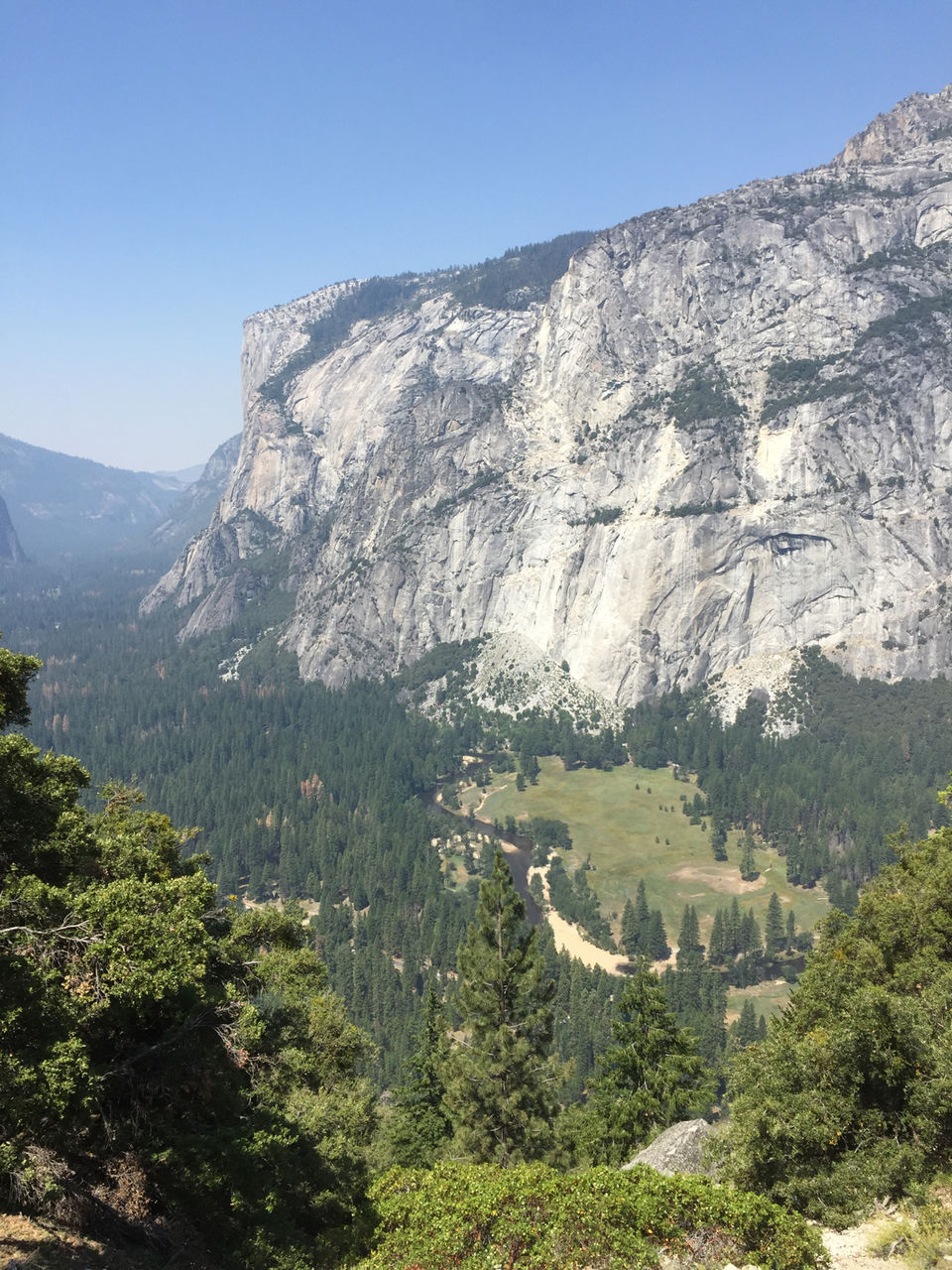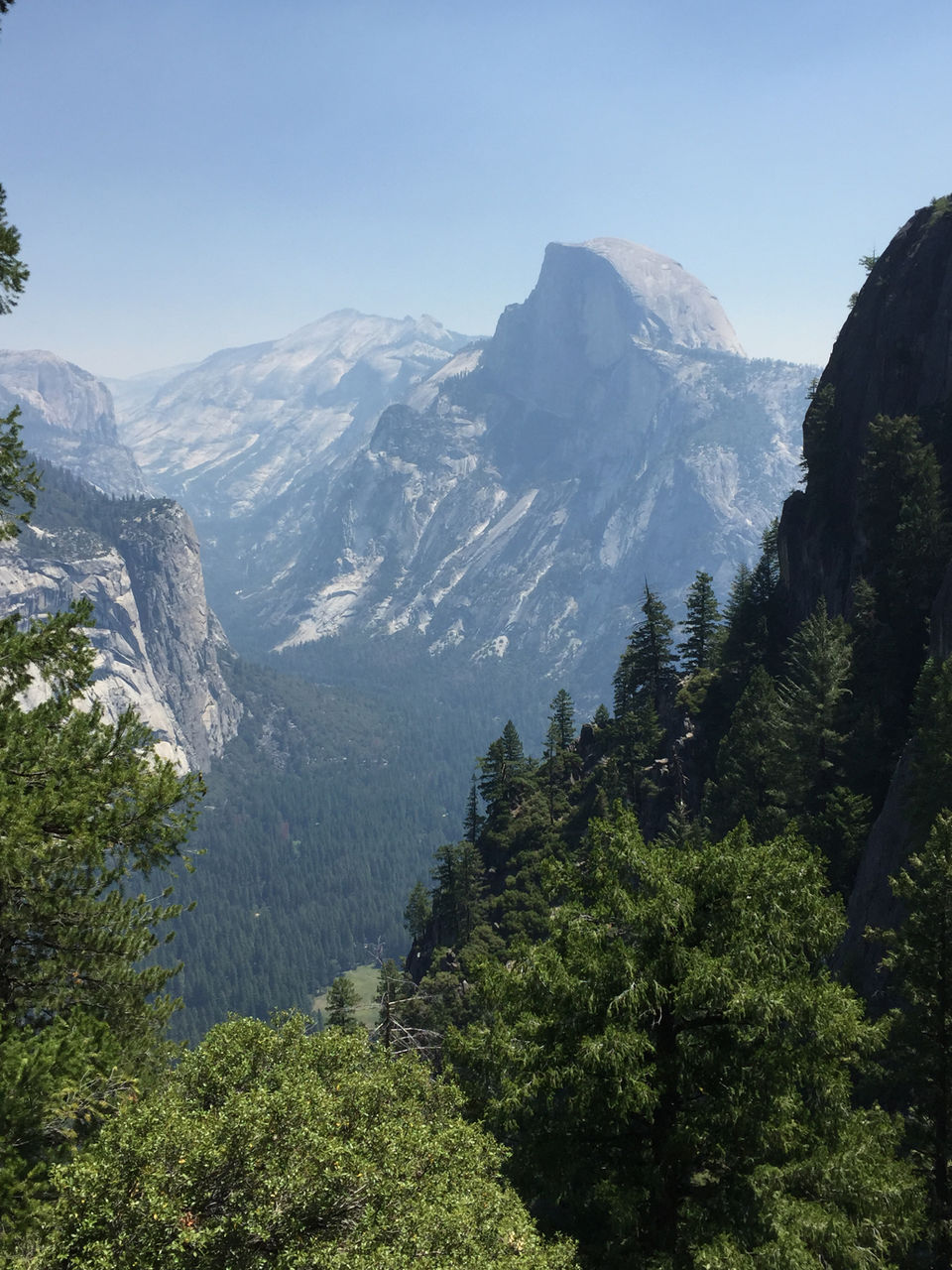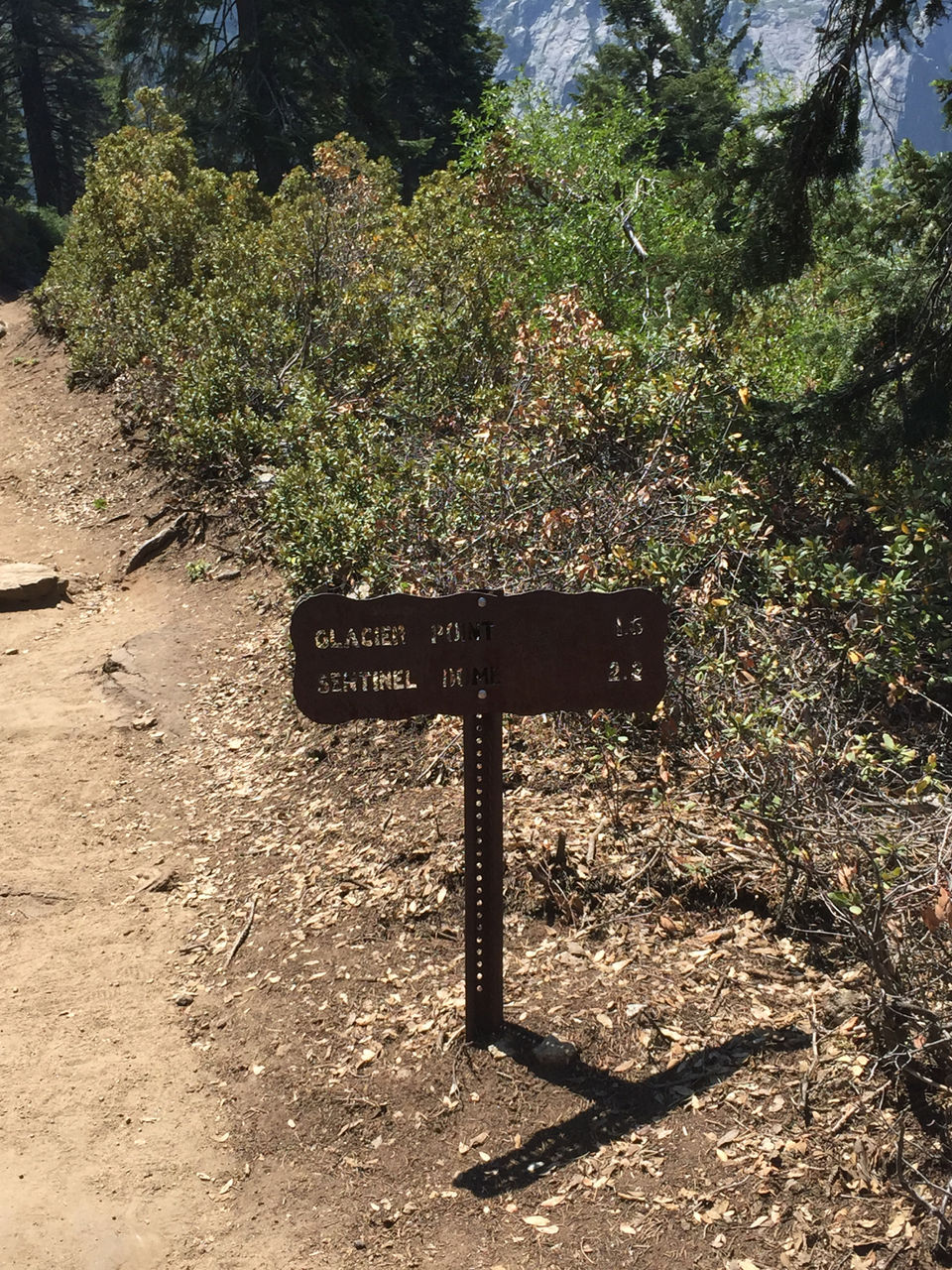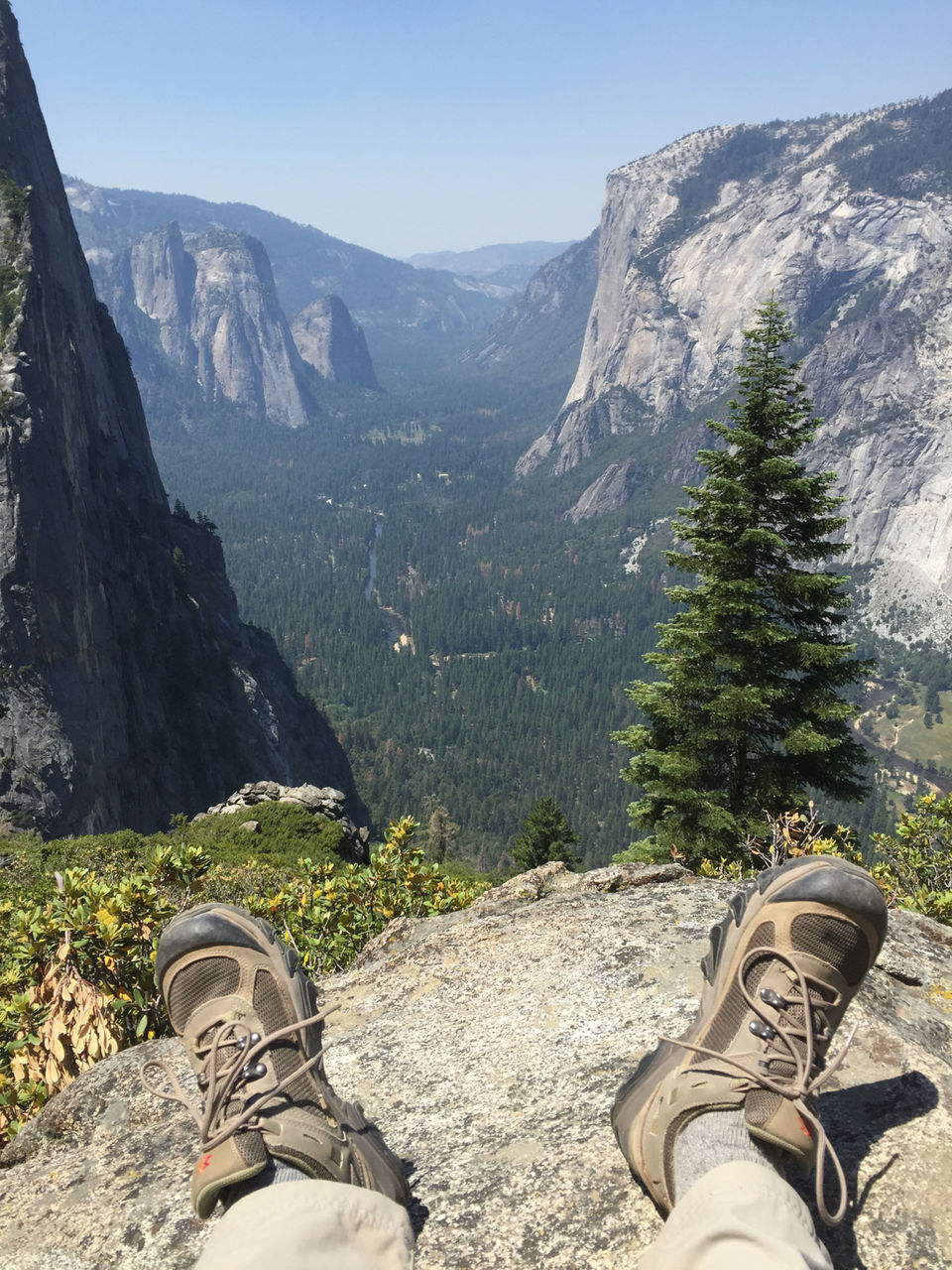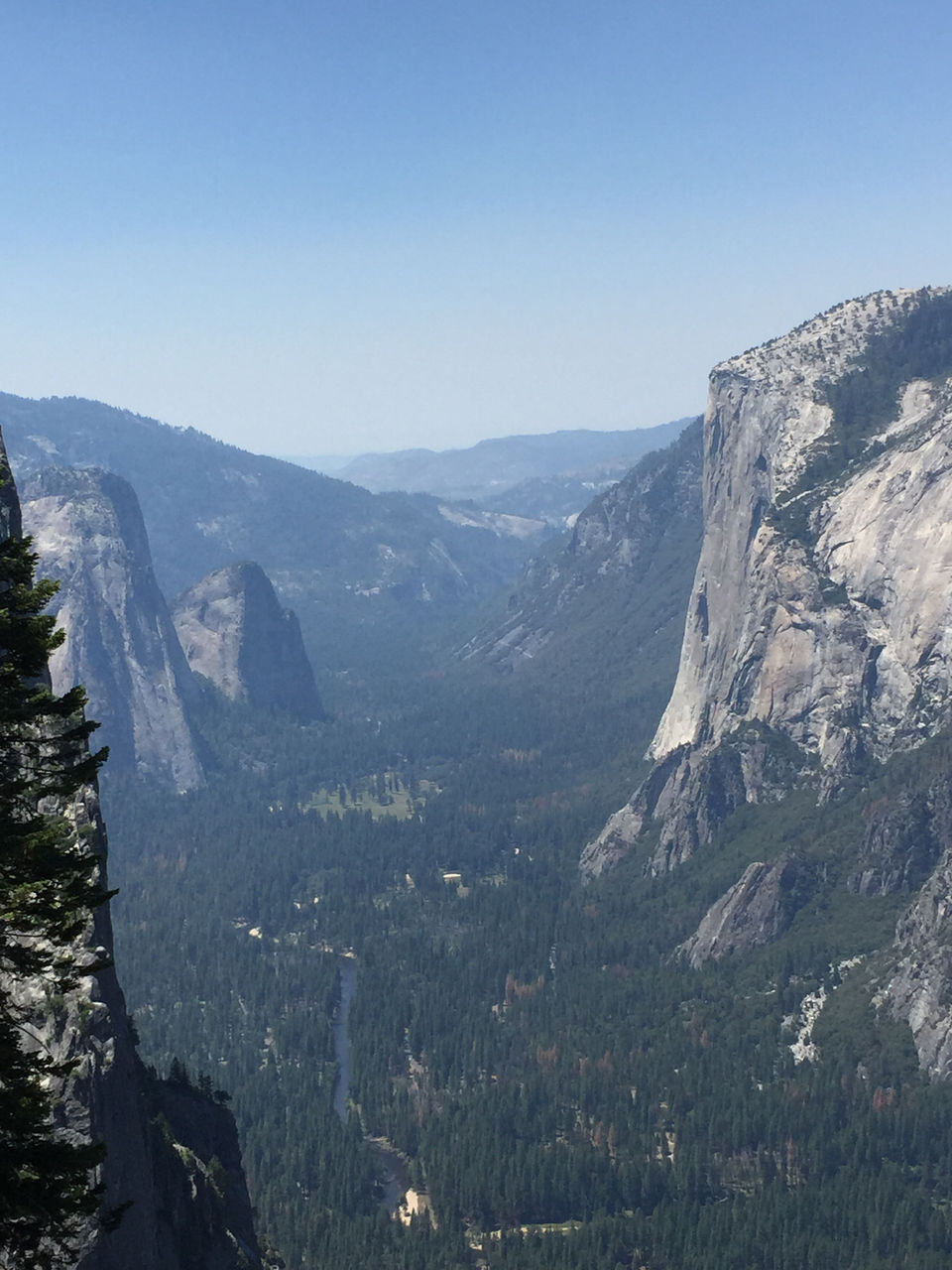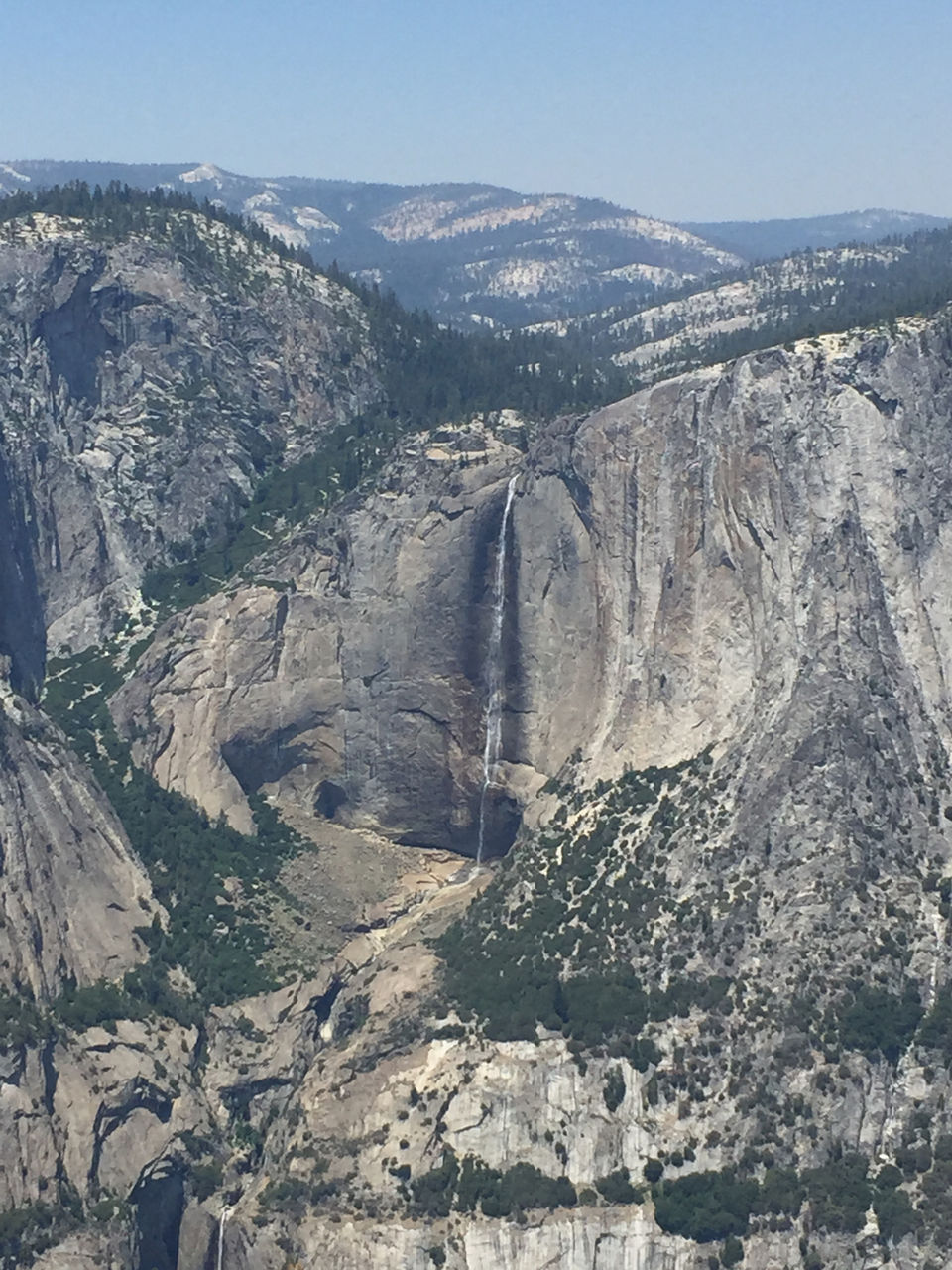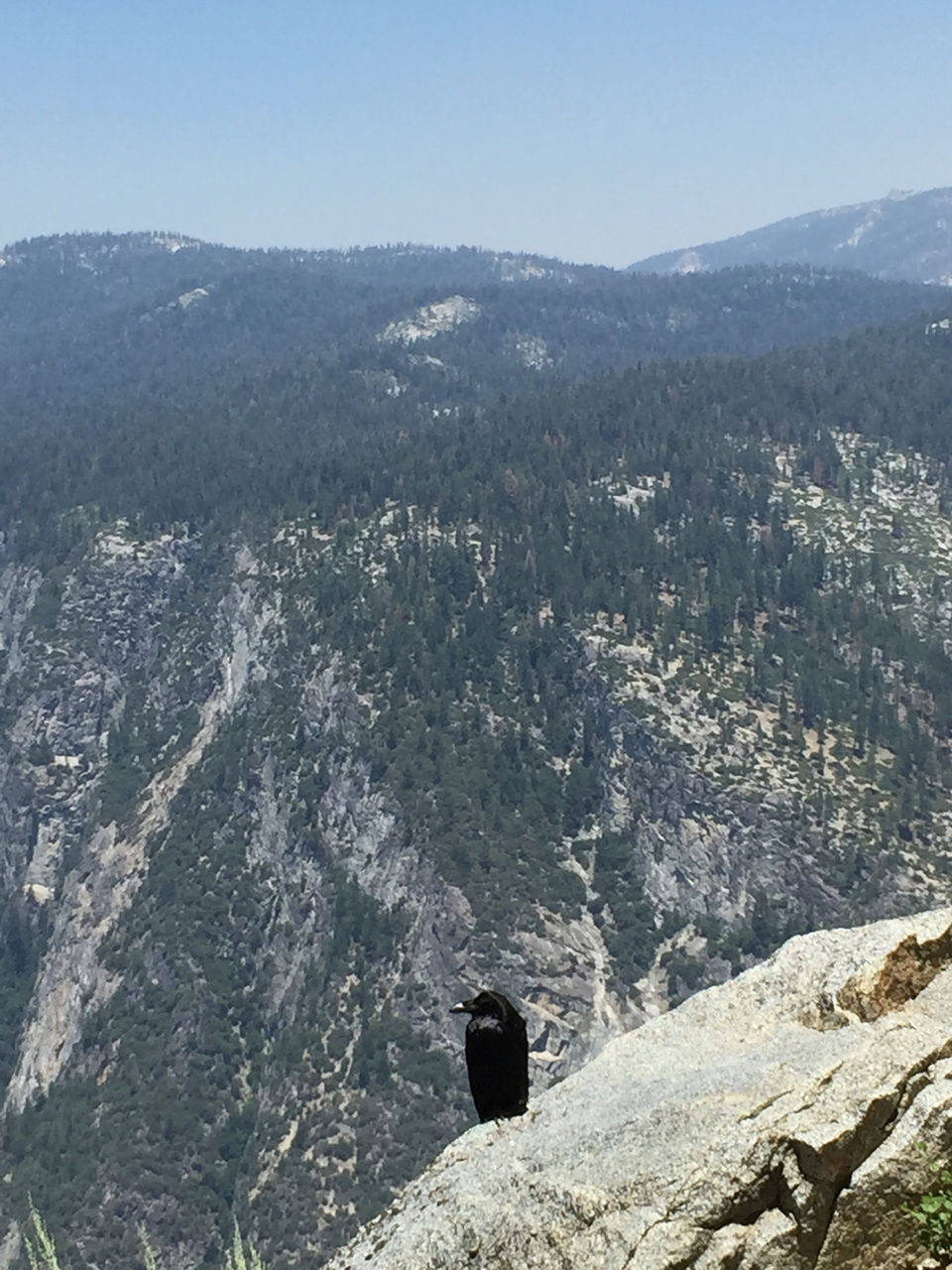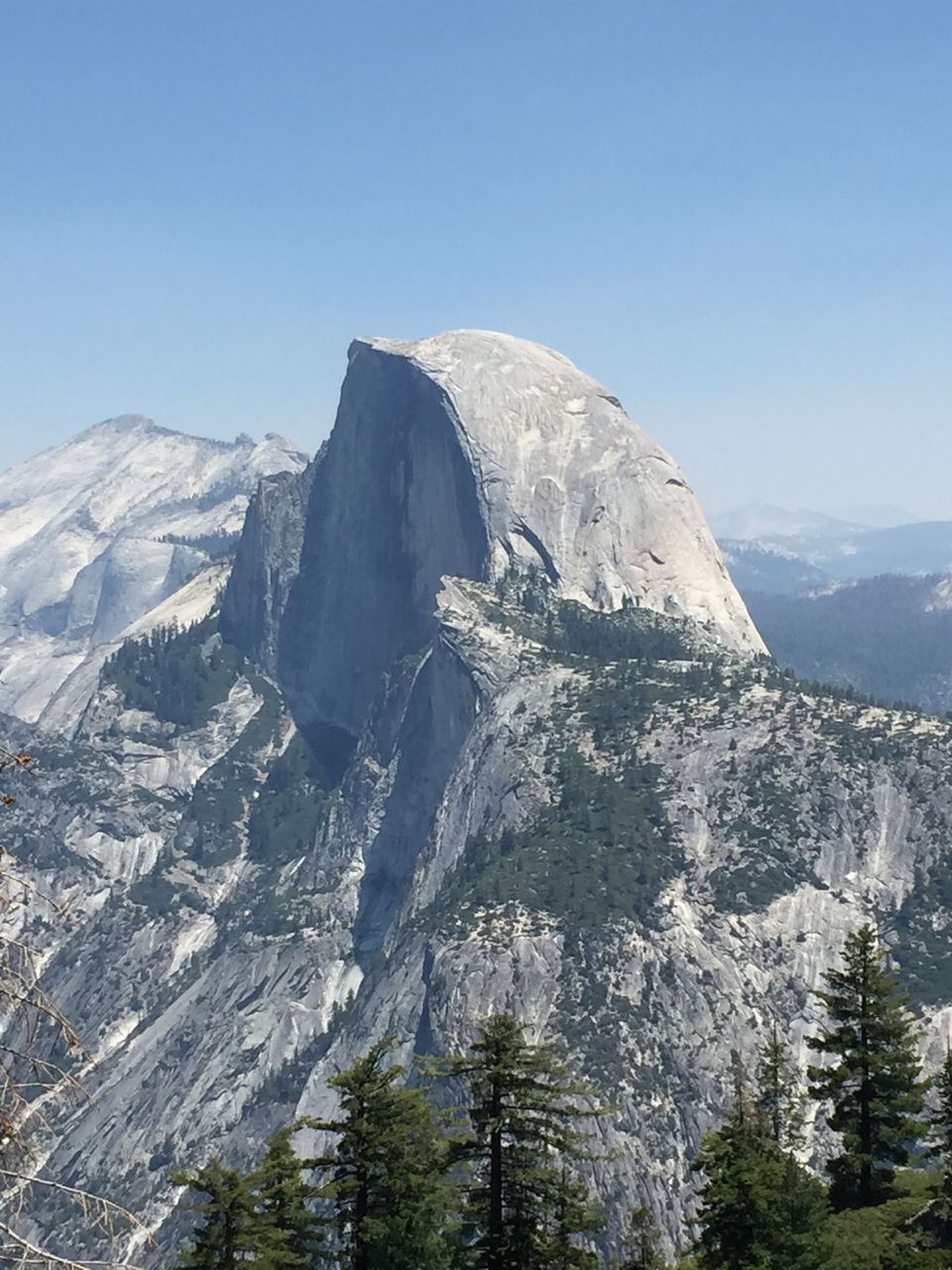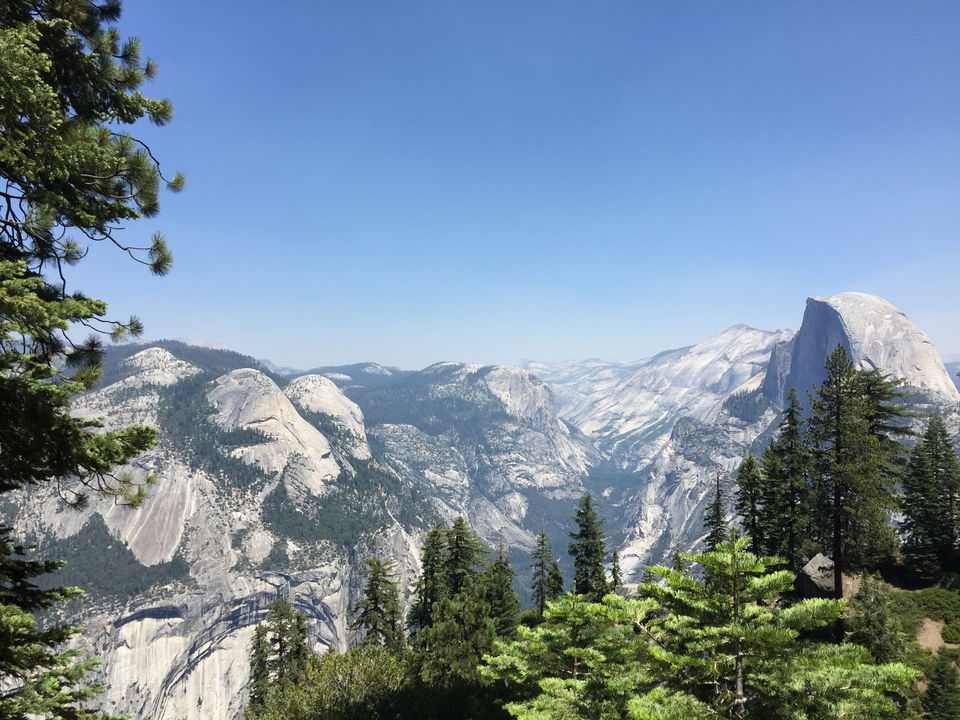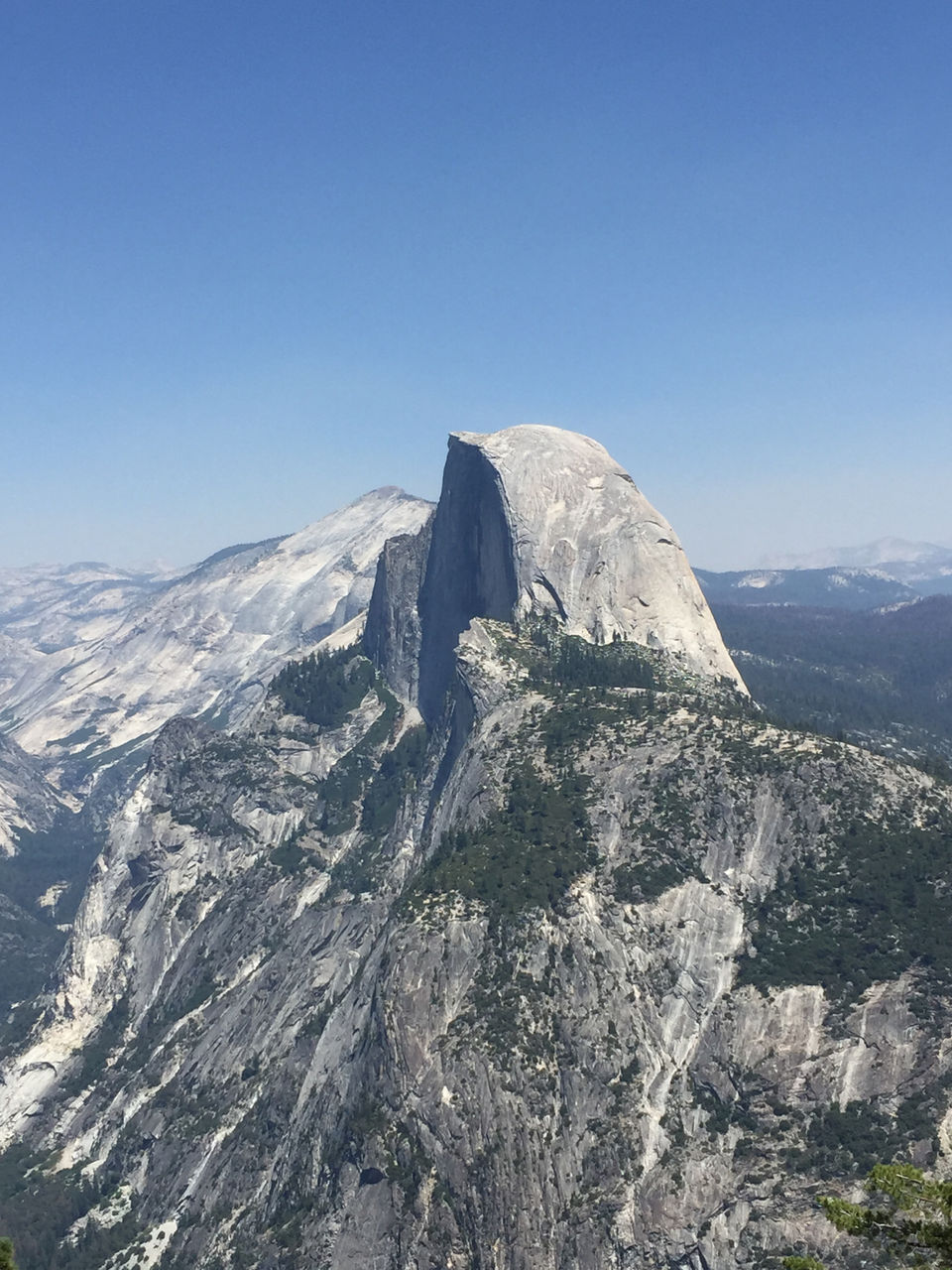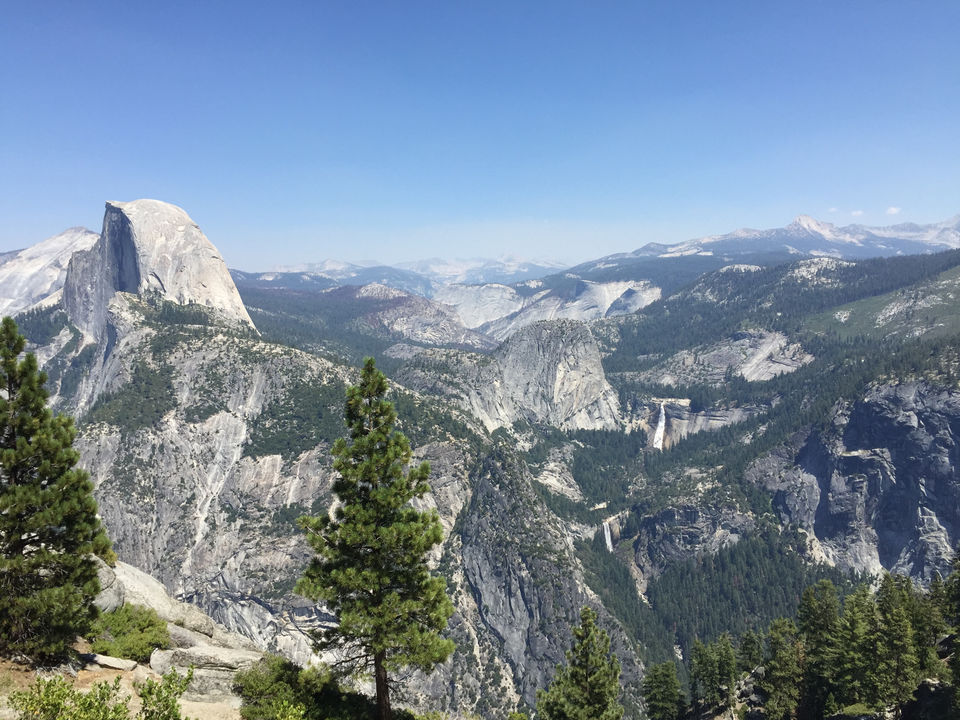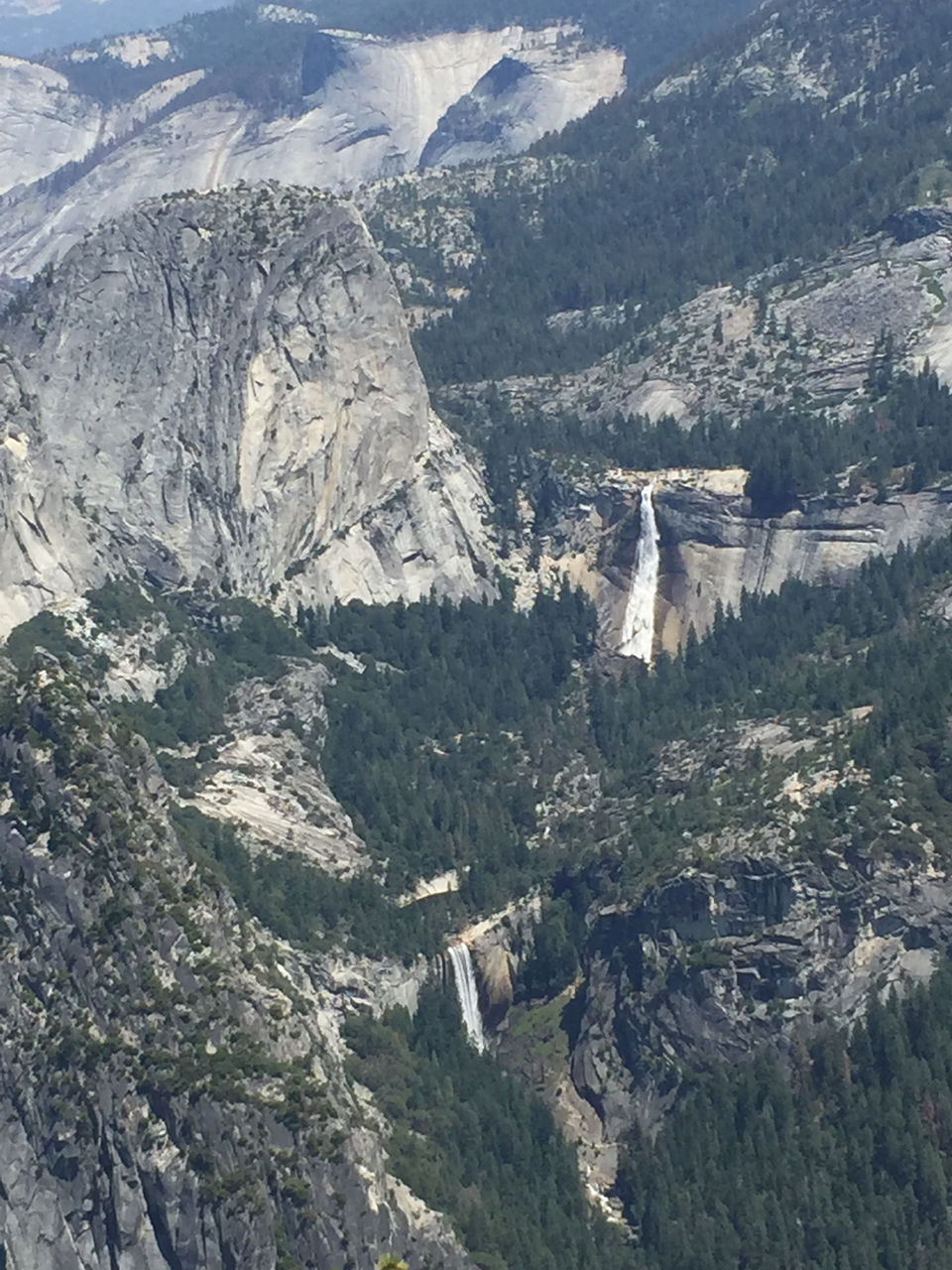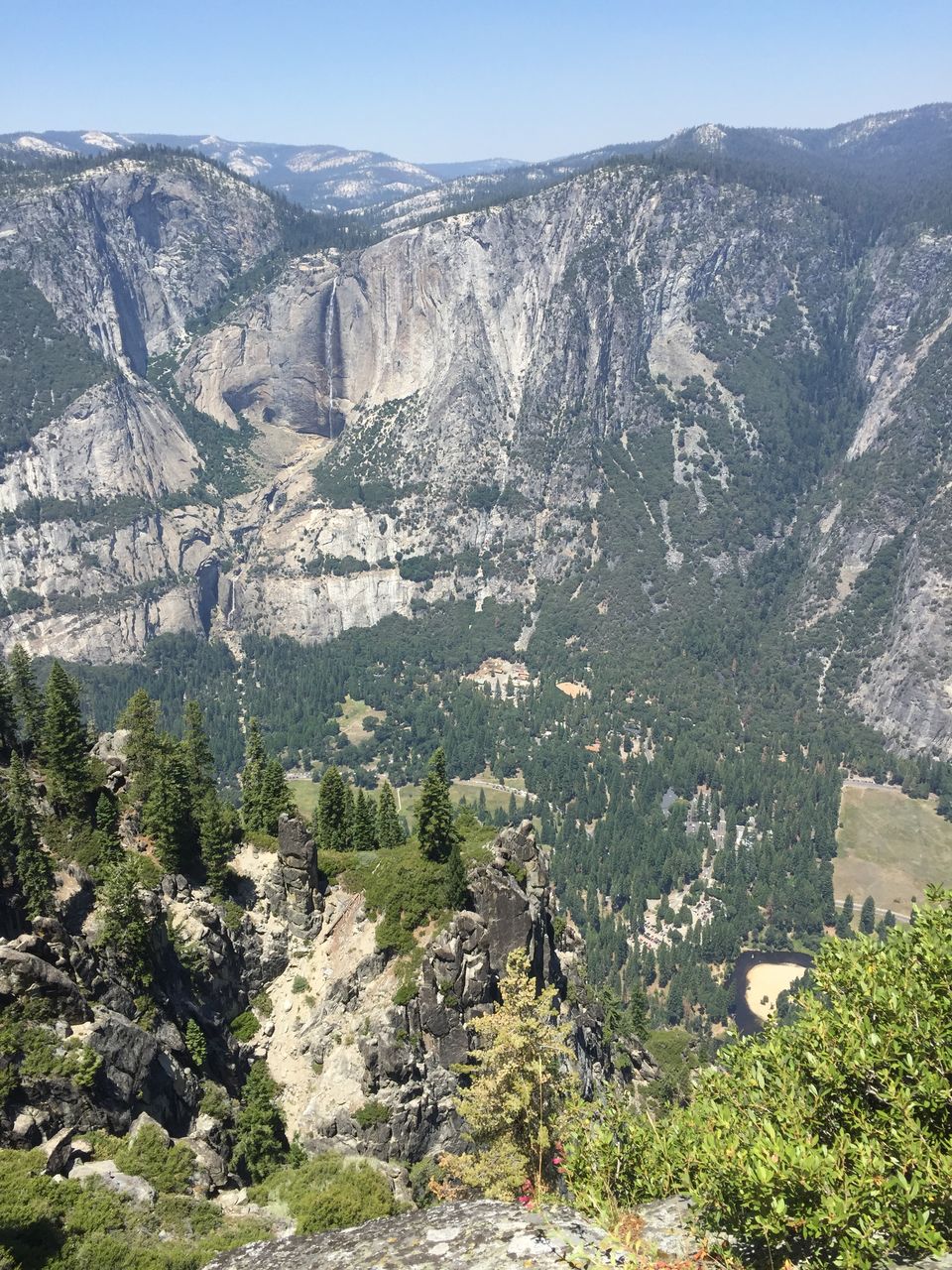 I had the option to take the shuttle or hitch a ride back to the valley, but after taking in the view from Glacier point and resting for a while, I decide to walk back and head home.
Yosemite has something to offer everyone. From road trips to hiking, backpacking, rock climbing, camping, fishing, skiing (in winters). It is a not to be missed destination if you ever find yourself in northern California.