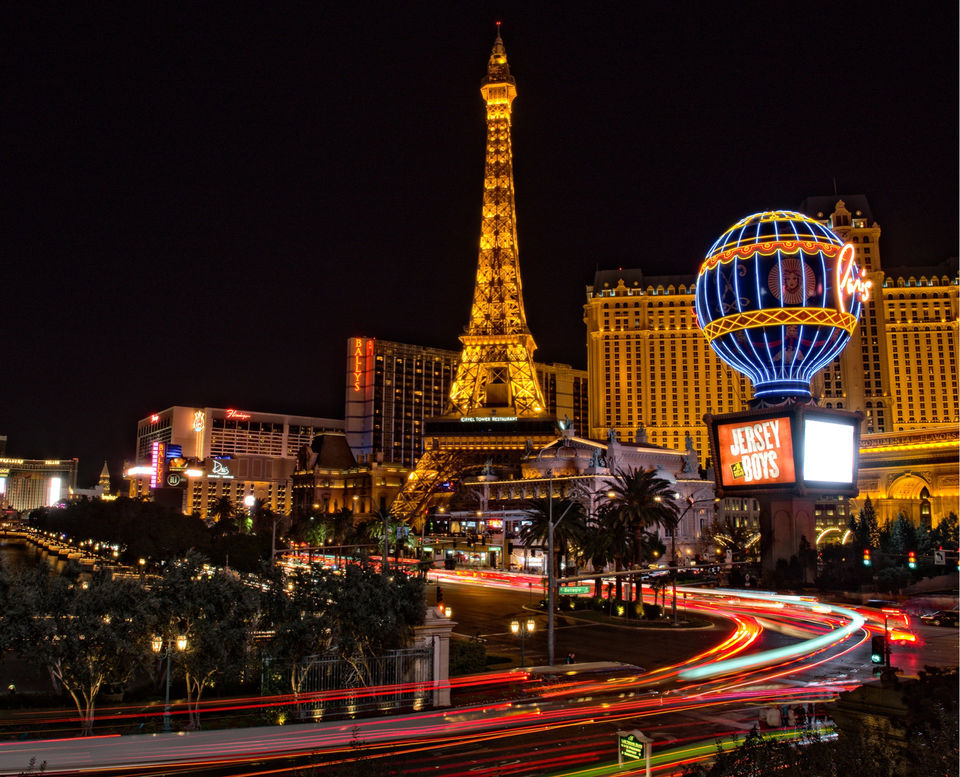 Las Vegas!
Hub of casinos, hotels, parties and many more.
I've been to Vegas couple of times but since it has a lot of things to explore, it surprises me every time.
It's a good idea to reach Vegas in night so you can experience the real Vegas! 😍
A lot of bar hopping, exploring all the hotels and casinos, superb rides makes your experience memorable.
Enjoy the rides in Stratosphere hotel.
Have a nice dinner at "Top of the world" located at 106th floor of the same hotel and is a revolving restaurant. On top of that, you can see people doing bungee jumping while you eat your food.
End your night with a great party at Hakkasan or Omnia nightclub. Concerts keep on happening in these night clubs and you might be able to go for concerts.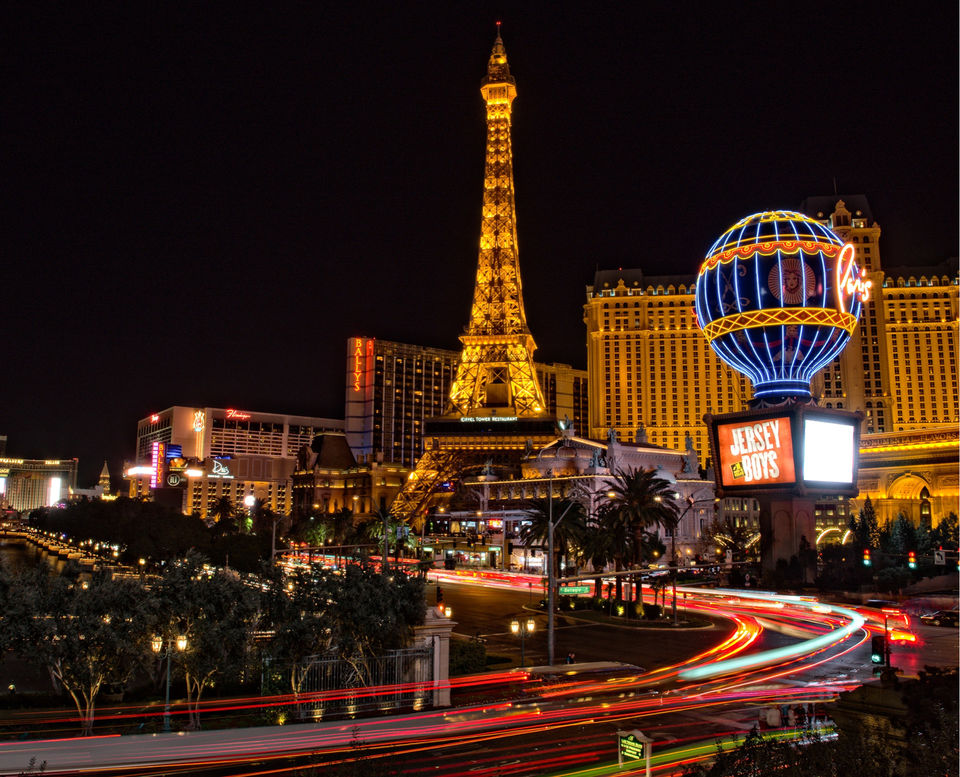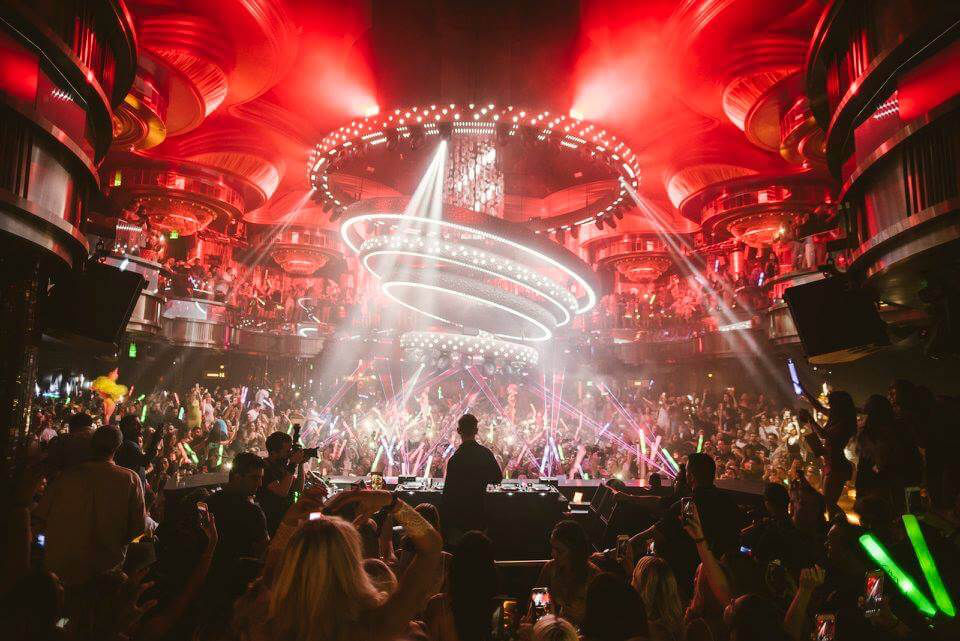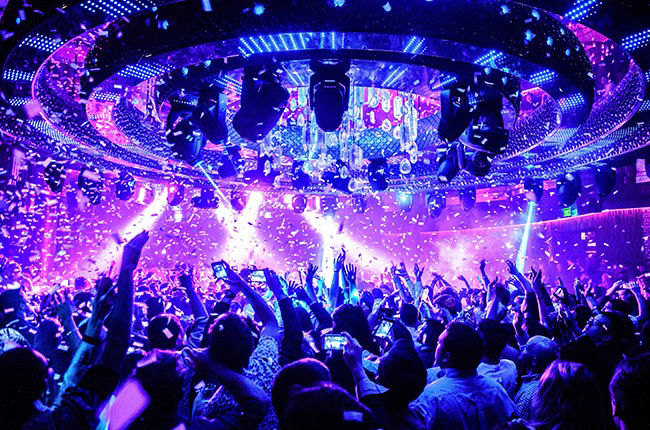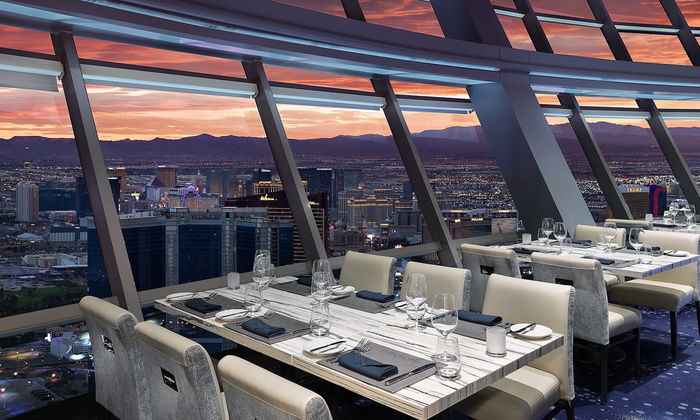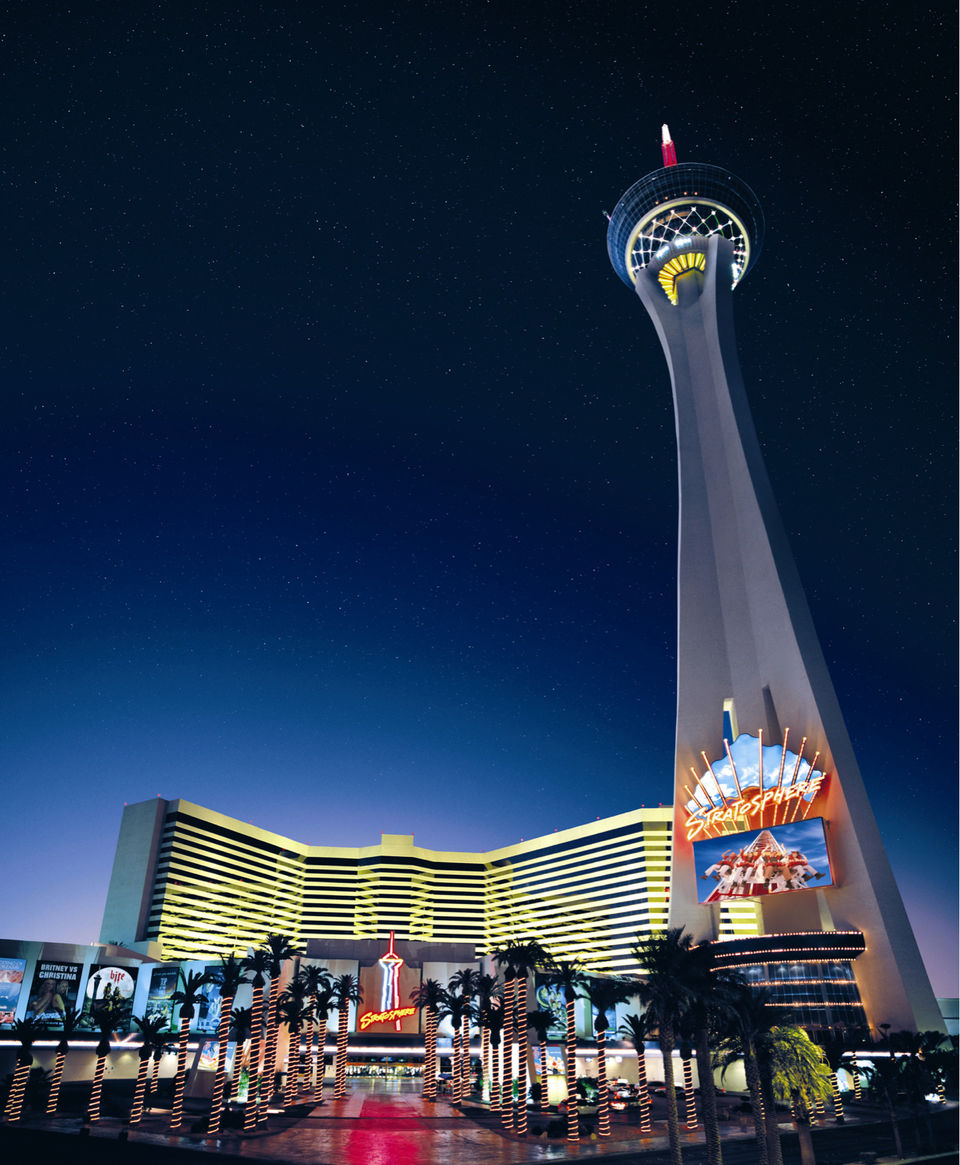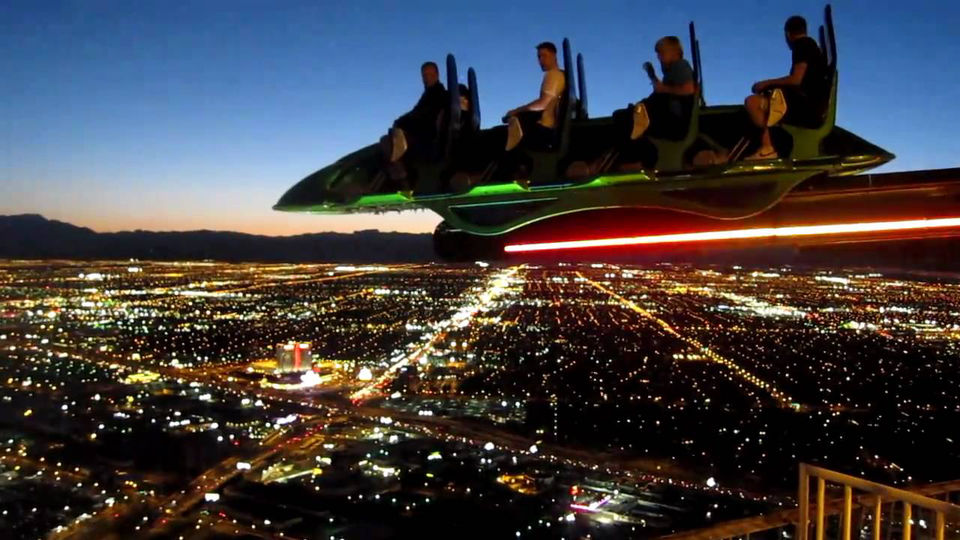 Since it'll be super late last night, you might wake up in afternoon. 🤣
Have a nice brunch at Paris hotel which has superb food.
You can roam around all the hotels because each one is unique in itself. MGM Grand, Luxor, Caesar Palace, Circus Circus, New York, Paris, Disneyland are some of the famous ones.
Make a stop at Minus 5 Icebar (located in Mandalay Bay) which is a unique place in itself. It's fully made of ice and the drinks are served in glasses made of ice as well.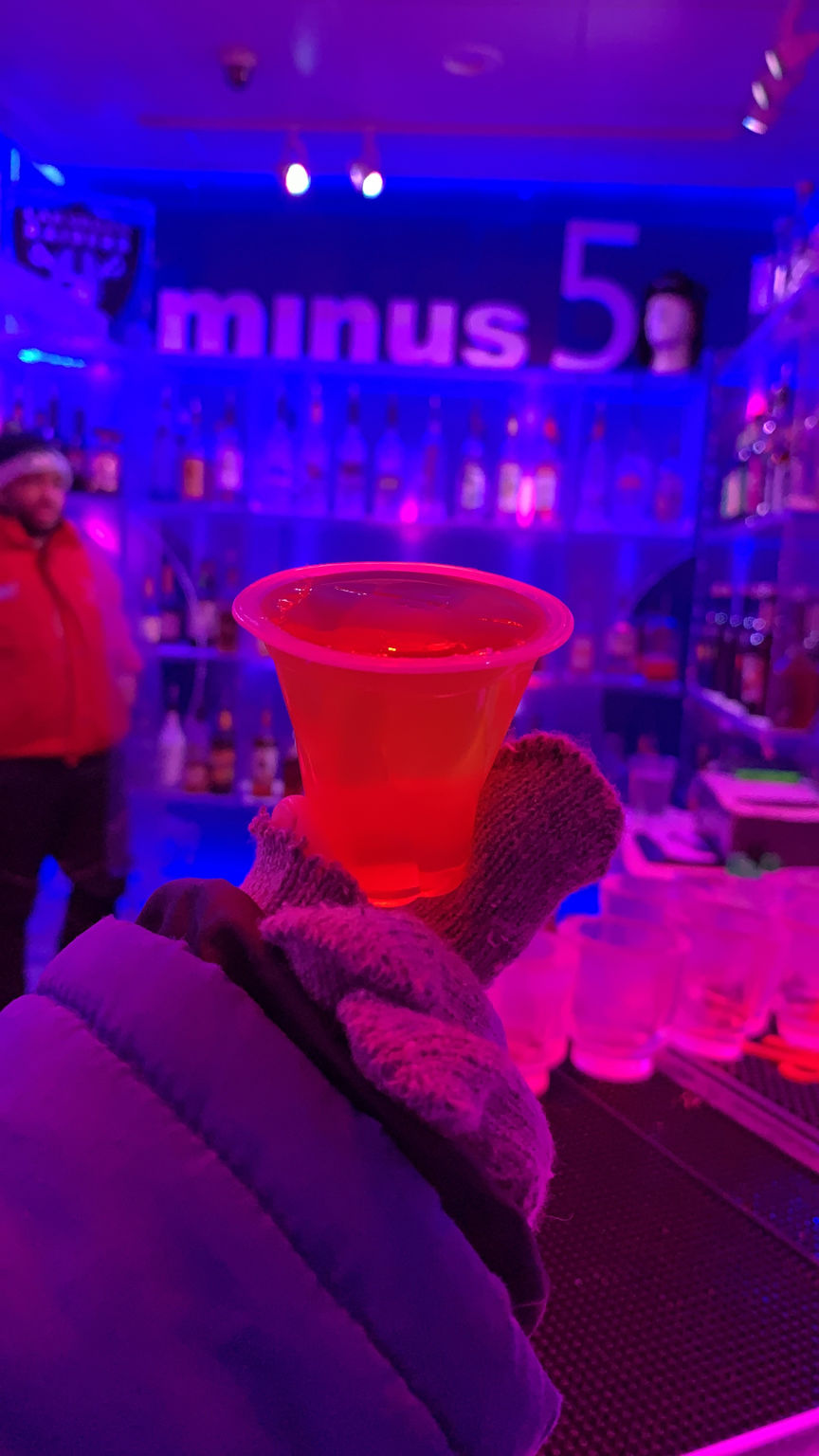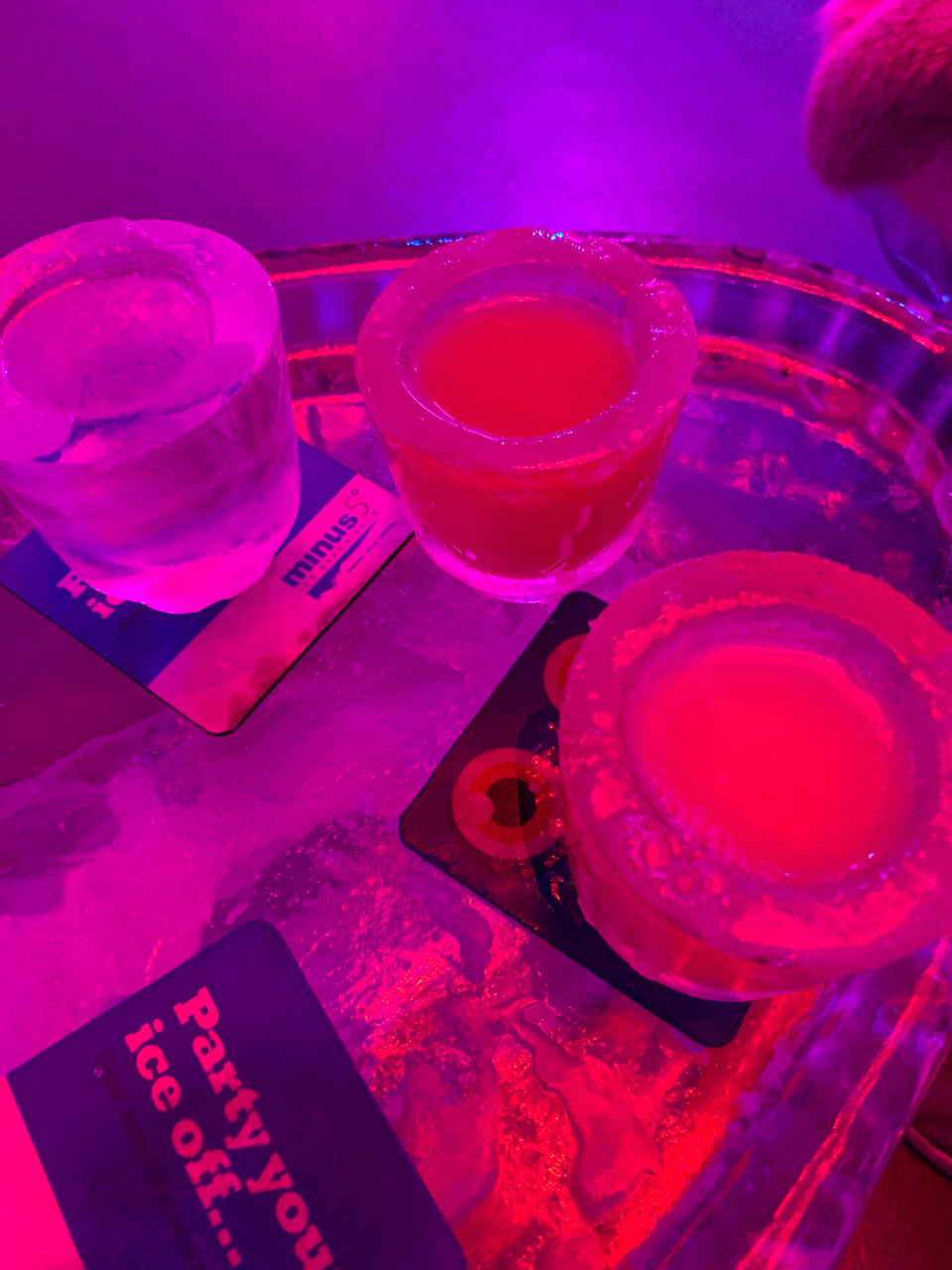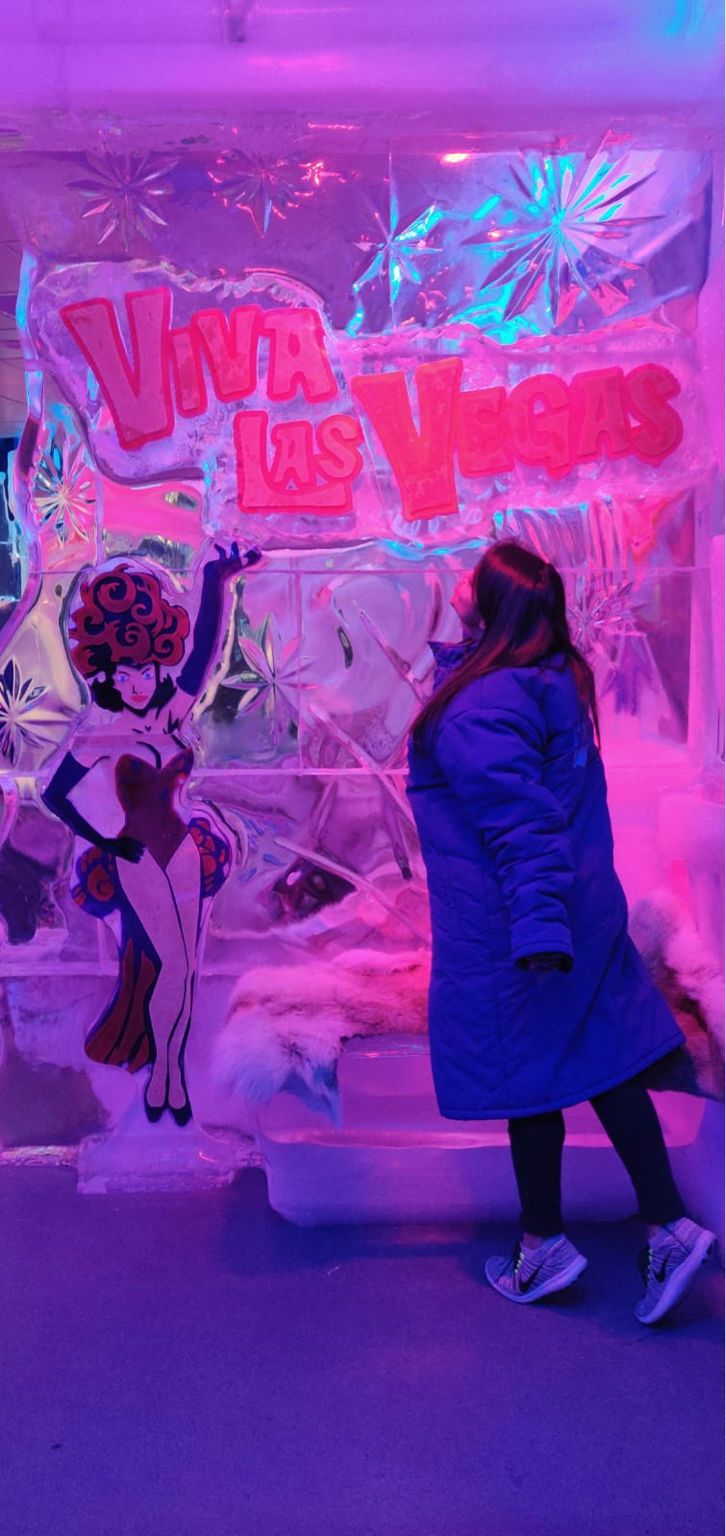 Watch the famous Bellagio fountain show and Mirage volcano show. It's for free and offer a unique experience.
Make a quick trip to the famous Vegas sign and get a nice picture.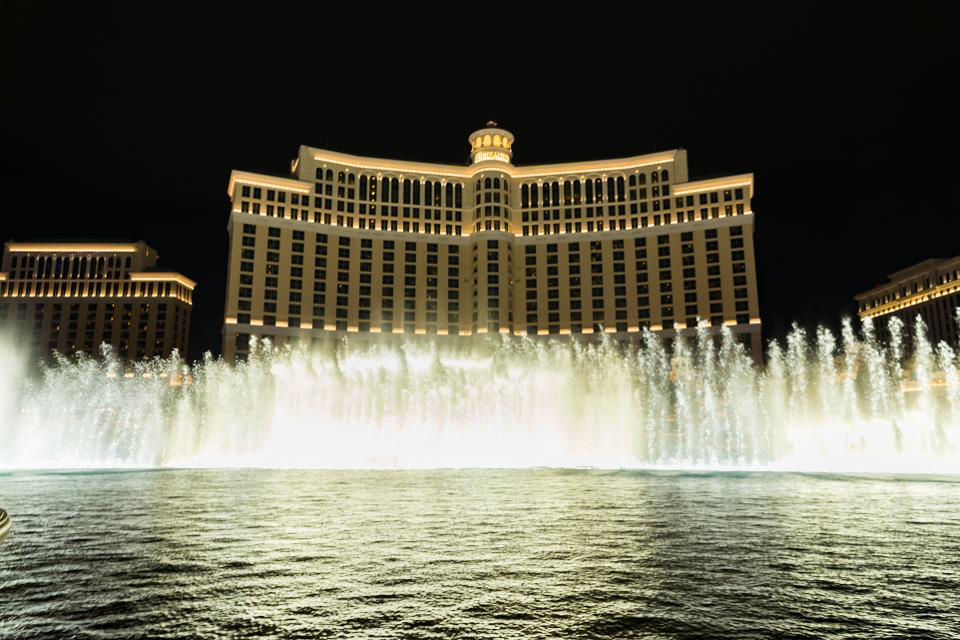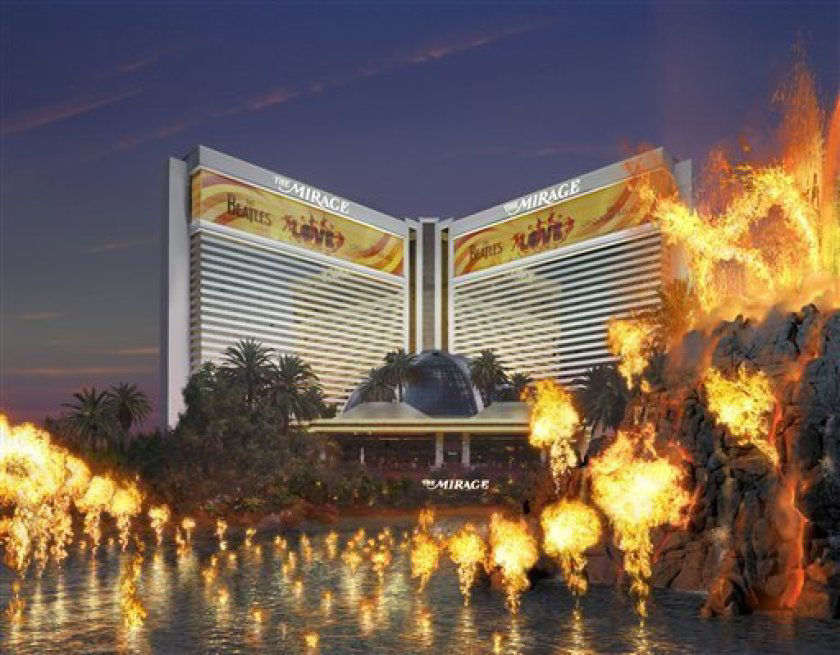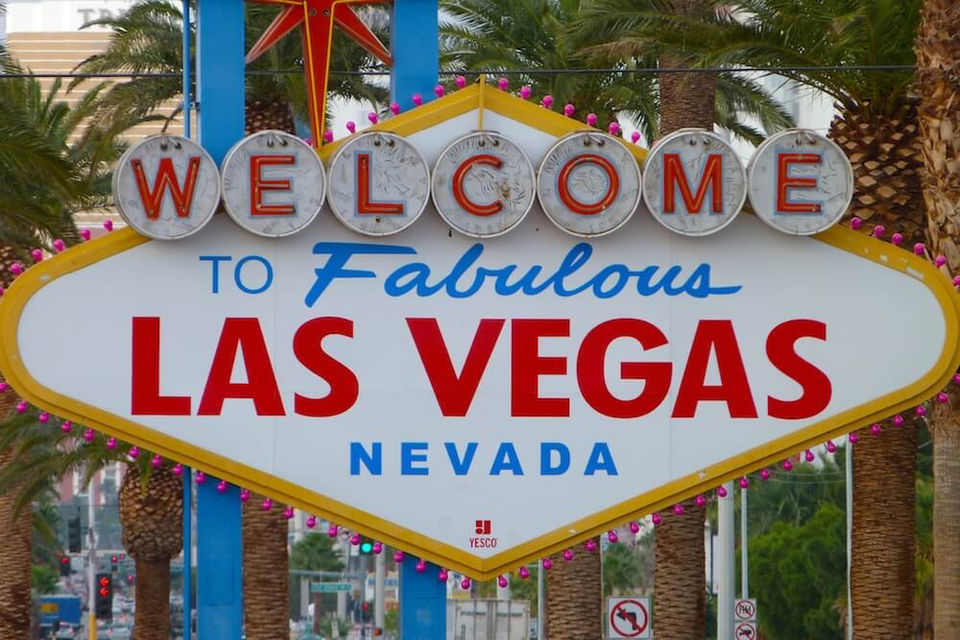 In the evening, head over to Fremont street which is downtown, Las Vegas.
Make sure to have the tall signature frozen drinks on the streets.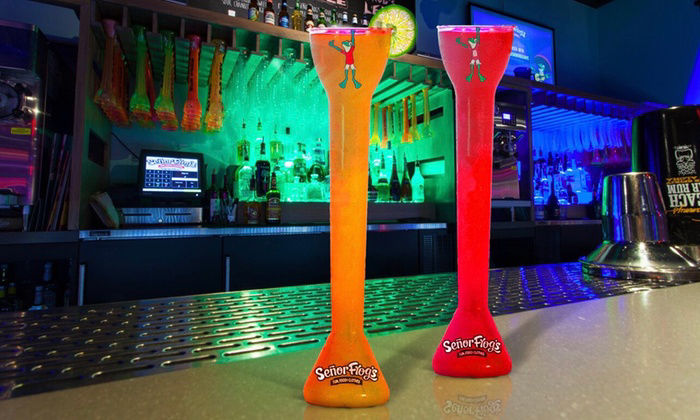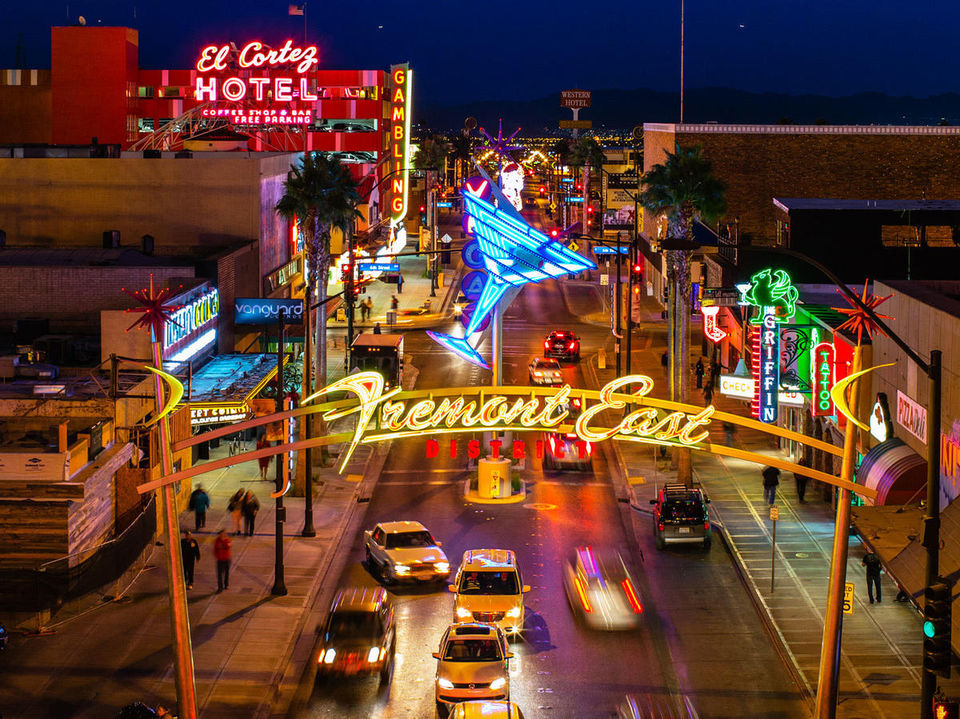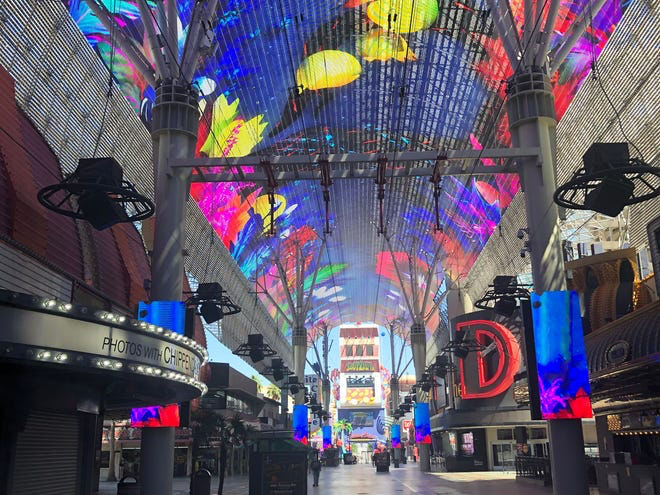 Roam around in the streets as much as you can and see all the fun shows on the street.
Buy a ticket for zip lining(Slotzilla) and enjoy the amazing ride. You might wanna have a late night ride to get more colors and fun.
End the night with superb street food on the streets and then you can plan to visit a strip club too😛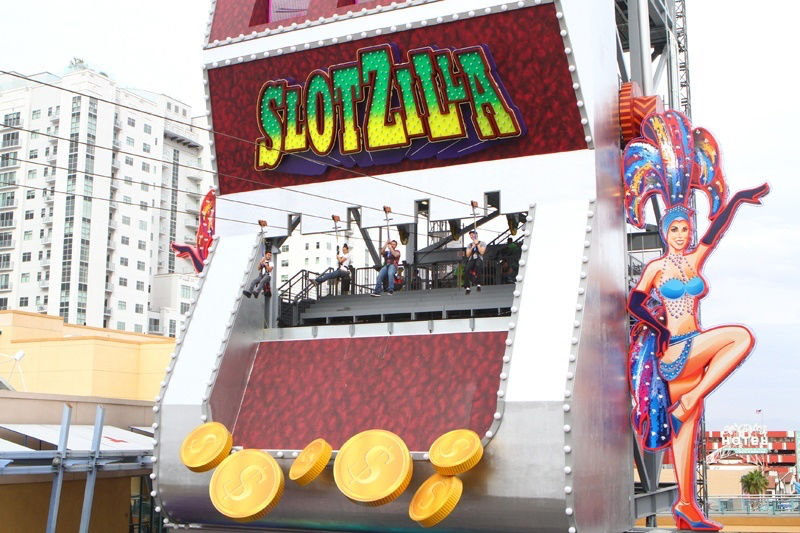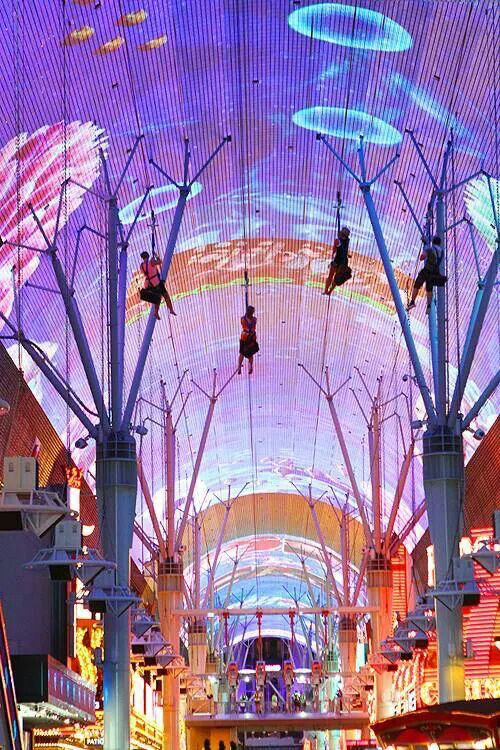 Have a nice brunch at Taco Bell.
Start off with rides in New York and roam around Hershey's too.
Enjoy open street pubs and play as much as you can in casinos.
This was the day I had to return back so I shopped around a bit for Vegas tee shirts, keychains, shot glasses, magnets etc etc.
How to reach Vegas?
You can take a flight to Las Vegas and you can literally walk to the Strip. ✈️
You can drive from Utah/Arizona/Los Angeles as well. 🚘
Must carry to Vegas:
1. Pack party attires as you'll need those to visit clubs.
2. Good pair of shoes since the strip is 1.6 miles long and you need to walk a lot. 👟
3. Carry sunscreen, hat and sunglasses as it's super hot in day time. 🧢 🕶 🧴
Things to do in Las Vegas :
1. Visit the hotels and enjoy the rides. Rides in Stratosphere are a must visit. 🏨 🎢🎡
2. Make a trip to minus 5 ice bar located in Mandalay Bay. 🧊
3. Enjoy shows in Circus Circus if you're a big fan of acrobats and clowns. 🤡 🤹🏻‍♂️🎪
4. Get pictures clicked with models on the streets; it's something you can take back home.😬 📷
5. Watch the famous fountain show at Bellagio, volcano show at Mirage and Atlantis show at Caesar Palace. ⛲️ 🔥
6. Gamble as much as you can.♦️ ♠️ ♥️
7. Make a stop at Gordon Ramsay restaurant just opposite to Caesar's palace if you're a great fan of him. 🥘 🍛
8. Shop in the local stores and get some souvenirs back home. 🛍 🛒
9. Definitely do a zip line ride in Slotzilla, Fremont street.
10. Drink loads of alcohol. Slushes are very famous in here in long bottles. 🍹
11. Make a stop at Taco Bell because this one has a bar with amazing disco lights 💃
12. Check out concerts happening in Hakkasan or Omnia night club when you're visiting. If there are concerts make sure you go and if no concerts then also it's gonna be fun. 👩‍🎤 🎶
Make sure to be dressed up well otherwise you won't be allowed 😬 👗 👔
13. Book a table in prior to have your dinner at "Top of the world" restaurant in Stratosphere. Make sure you're dressed up well. 🍤 🍗
14. Last but not the least, make a trip to strip club only if you're interested.😉
Things to do if you've extra time:
1. Plan a small trip to Hoover Dam where you can see Nevada and Arizona time zone at the same time. 🕰
2. You can make a visit at Madam Tussaud's in Vegas.
3. You can plan a trip to antelope canyon which is 4-5 hours drive and is a beautiful place to visit.