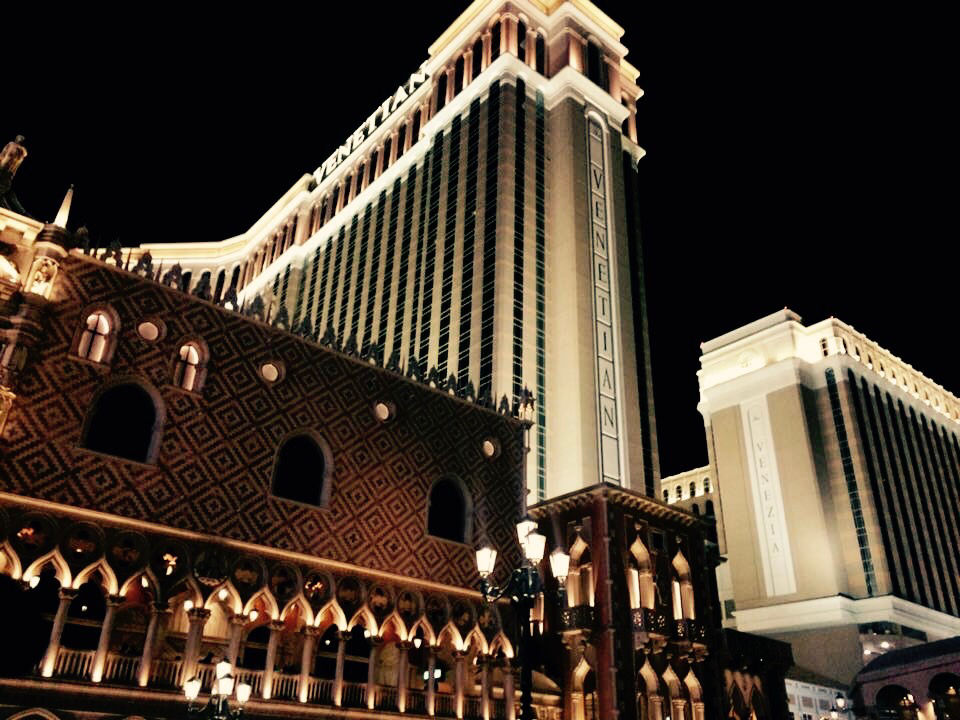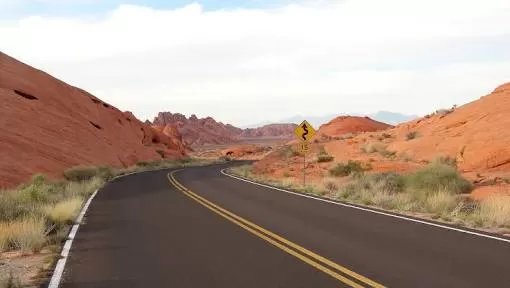 Ended my last article on a note that I will be back with Part 2 of my trip to the west coast of US. So, here it is.
This time it is all about some crazy and must do things that I thought were worth including in this article while I was on a road trip to Los Angeles, Las Vegas and Grand Canyon from San Jose.
It was me and my cousin who were travelling together and because we were not able to hire a car we decided to take a bus from San Jose to Los Angeles(LA) which was almost a 7 hrs drive. From LA to Vegas we booked a bus again which took 6 hrs and from Vegas took a day trip to Grand Canyon.
To get back to San Jose we booked a flight from Vegas airport to Oakland airport which costed us only 98USD each. Oakland is only an hrs drive from San Jose.
This was one hell of a trip because it made me experience most interesting and amazing things. And if you have not given any thought to take a trip like this, here are 11 incredibly interesting must do things which might make you think about it all the time.
1: Hire a sports car to take this road trip.
The 400-mile stretch of Pacific Coast Highway between San Francisco and Los Angeles is one of America's most iconic road trips.And totally worth hiring a self driven sports car for.
2: Rent a service apartment in LA instead of booking a hotel.
LA has a beautiful downtown with some high end service apartments. If you want to experience LA wildly, I highly recommend to hire one of these.
3: Visit the "Hollywood Boulevard " street of LA.
Yes, it is one of the most happening places in LA. Promotion of movies, the Dolby Theatre where Oscars are held, Hard Rock Cafe, The Walk of Fame, Graffitis and some live band performances going on the entire street.
Being there makes you feel like you are already on the red carpet. You will meet characters of all famous movies and comics while you are walking on the boulevard.
4: Visit the Universal Studios of LA.
The best and most exciting part of my trip was this. Visiting the Universal Studios of LA. The excitement level was really high because the new ride of Wizarding World Of Harry Potter is now functional. All the rides and movies in Universal Studios were crazy. My personal best ones include - Minions, The Studio ride and of course the Wizarding World of Harry Potter. You can not miss the butterbeer at the Wizarding World of Harry Potter. Also you can buy so many merchandise related to all your favourite Universal Studios movies of characters.
5: Stay in The Venetian, Las Vegas.
If you are travelling to Vegas, I highly recommend you to book your stay in "The Venetian". It is a hotel which is located right in the middle of the famous Vegas Strip. Venetian is one of the best hotels there, it is built in a way that it looks like the city of Venice in Europe. It has beautiful interiors and high end brands for shopaholics. You can also find famous Gondola ride of Venice there.
6: Try all the best Casinos of Vegas.
No matter which hotel you are staying at in Vegas, do visit the casinos of the best ones. To name a few there is Belagio, Venetian and MGM. Me and my cousin kept hopping from one to the other the entire night. With some we had good fortune and with some a really bad one. But experiencing Vegas was a lifetime experience for me. It was something which I can never forget.
7: Walk through the famous Strip of Vegas.
Vegas is famous for its Strip which has all the best and happening things of Vegas. From all the hotels to casinos everything is at the strip. While you are in Vegas you must walk through the strip if you want to absorb the feel of the city. You can also choose to hop on the bus that takes you on the strip tour. There are such fun rides and things happening on the strip that you would never want to go to sleep in Vegas.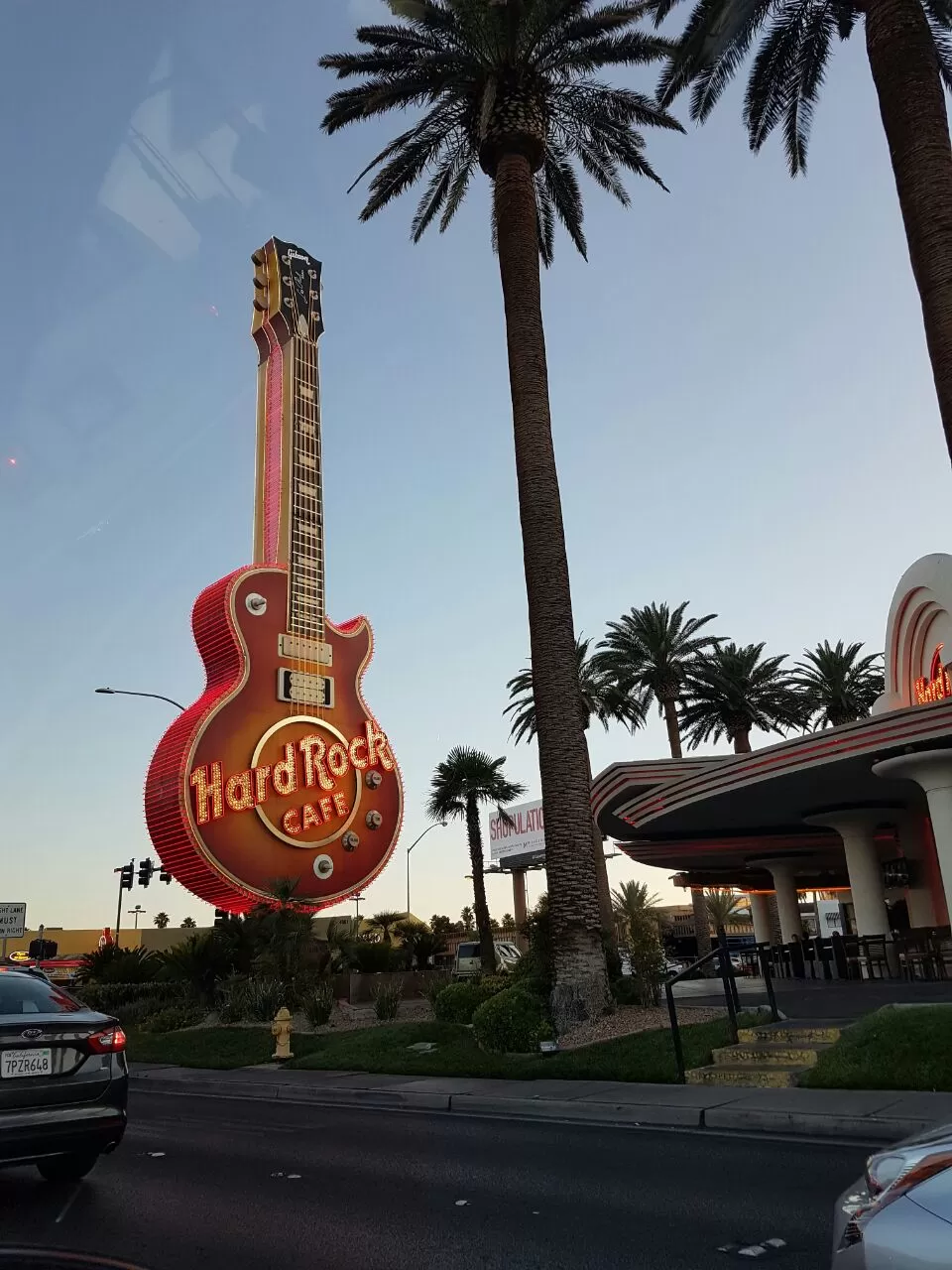 8: Go to the top of the Stratosphere Tower and hotel.
Stratosphere tower which is located at the end of the strip is the highest tower in Vegas. It is also a hotel and casino but the top of the tower gives an aerial view of Vegas city. The view is mesmerising. Also, there are some really adventurous rides at the top of the tower. One must do this in Vegas.
9: Experience a strip show in Vegas.
If you are above 21 and in Vegas one must experience a strip show there. I was not able to because my cousin who was accompanying me was not 21 years, but I was sure that this would have been one of the best experience in Vegas. As I never got to visit any, I do not have pictures for this at all.
10: Get a picture at the famous Vegas Sign.
The most cliche but important thing to do in Vegas is to get a picture at the Vegas Sign. You definitely can't miss this one.
11: Day trip to Grand Canyon from Vegas with Skywalk, Boat ride and Helicopter ride.
It was a major essential in my to-do list. Thus, for me it was worth spending some 450USd for this day trip to The Grand Canyon. This included skywalk at Eagles Point, boat ride in the Amazon river and one of the best helicopter rides in the world.
To wrap it up I just want to say that above 11 things should be on your to-do list when you are going to the West Coast of the States.
It is definitely one of those trips that will give you memories for lifetime.
The budget needs to be little high to be able to enjoy more. So start saving and take a trip to the US.
PS- Feel free to ping me for any other details you need about this trip.