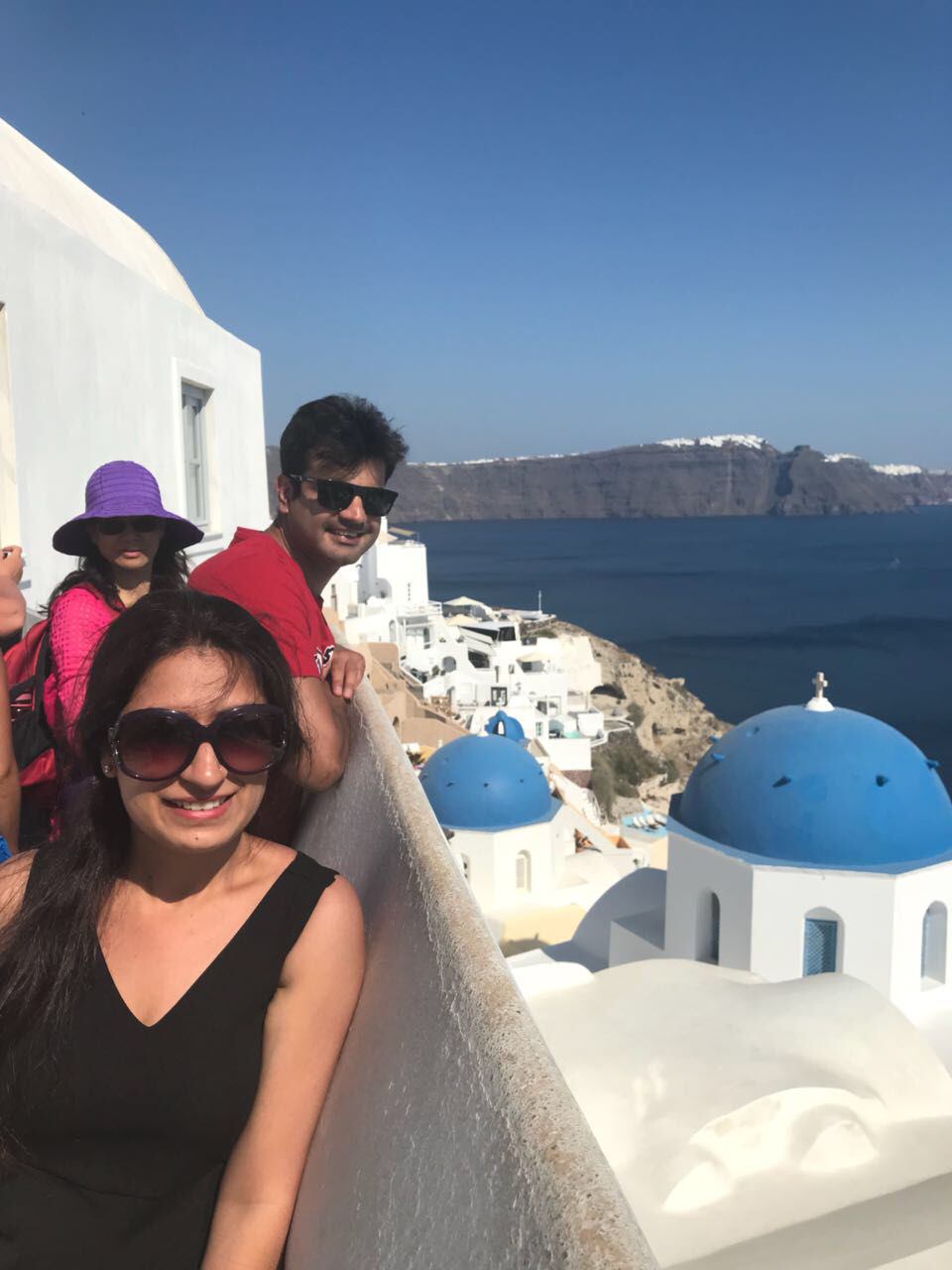 Temple of Zeus and acropolis mueseum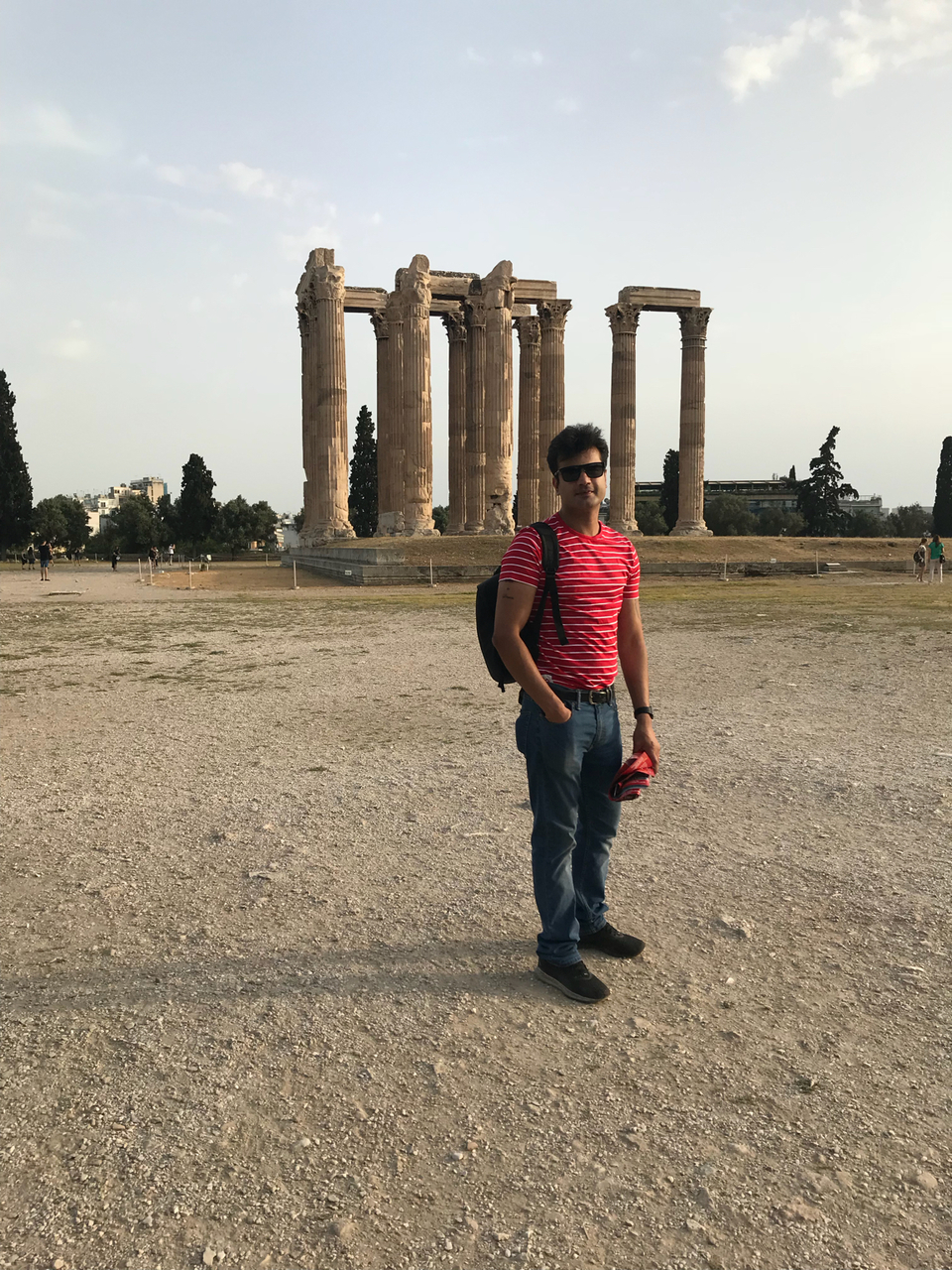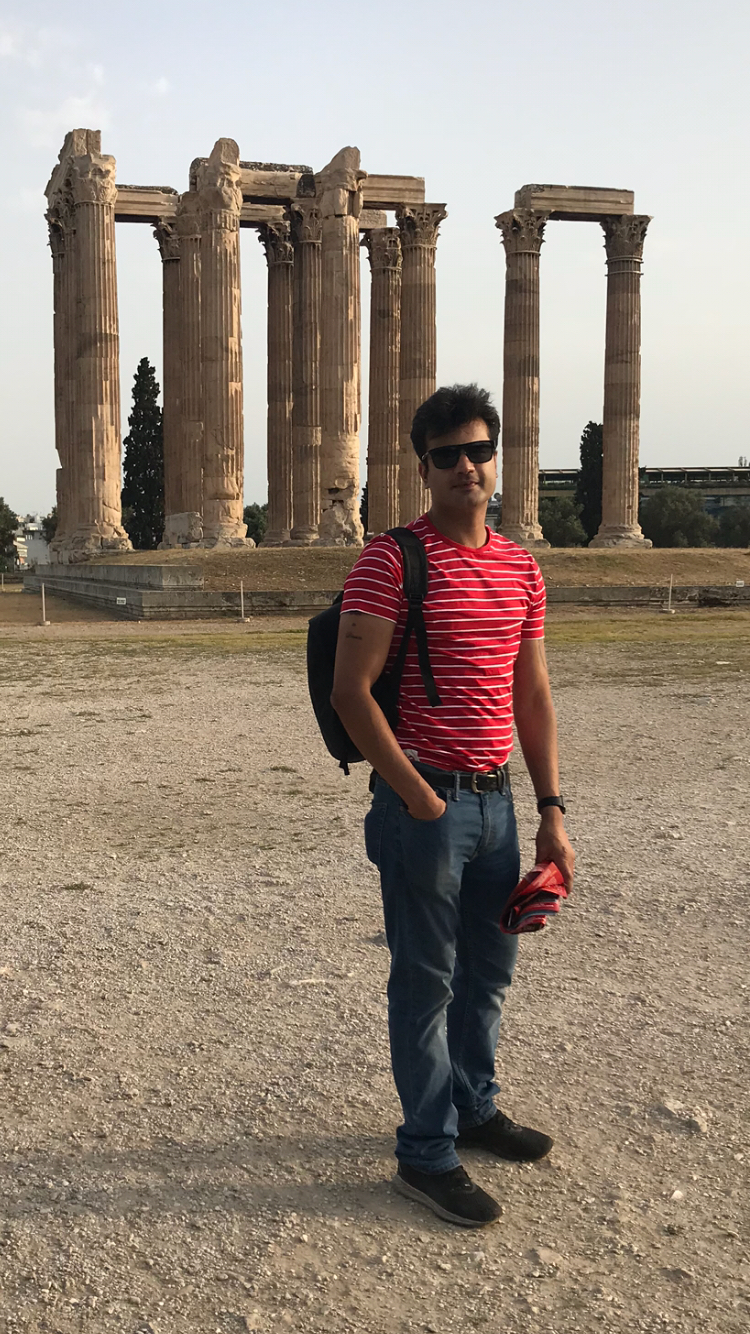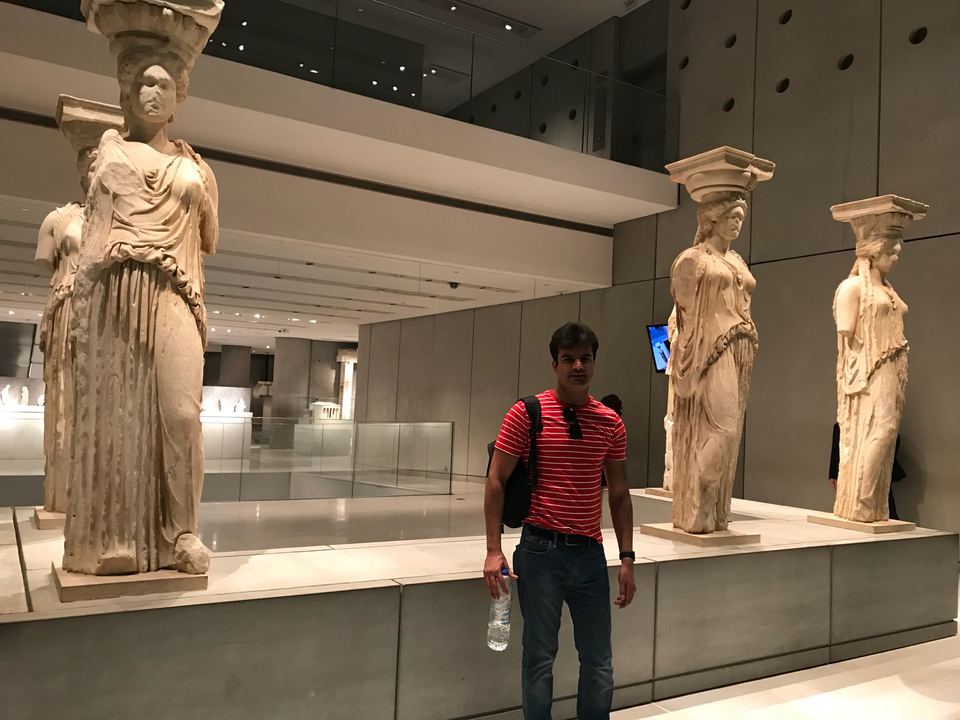 We covered acropolis / modern agora/ ancient agora/ Hadrian's library and Olympic stadium on the 2nd day..Olympic stadium is near to temple of Zeus , so could have been covered together.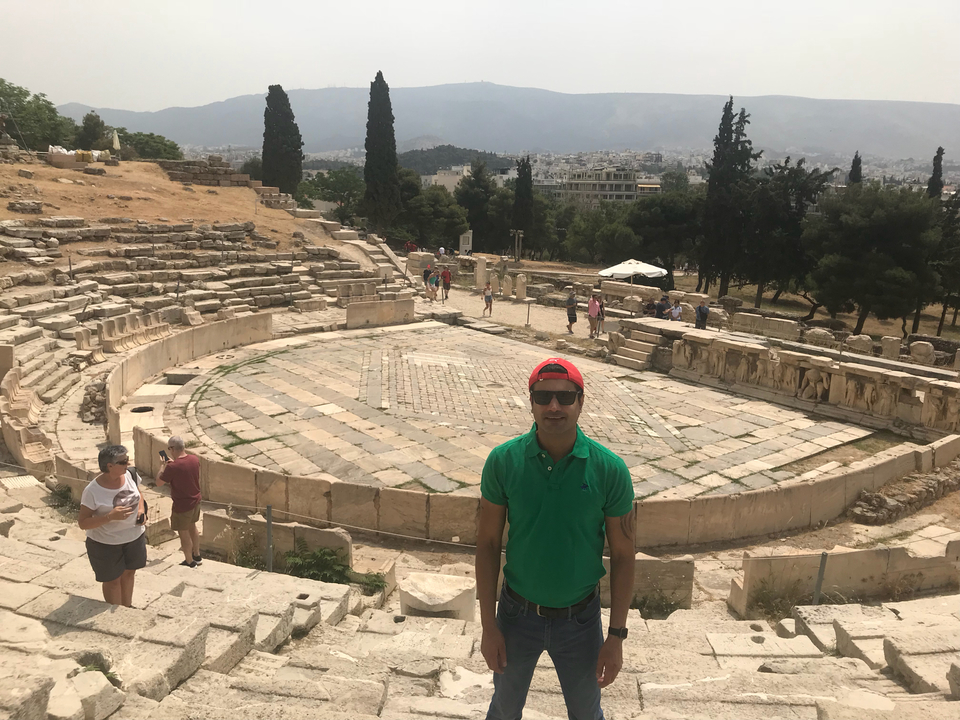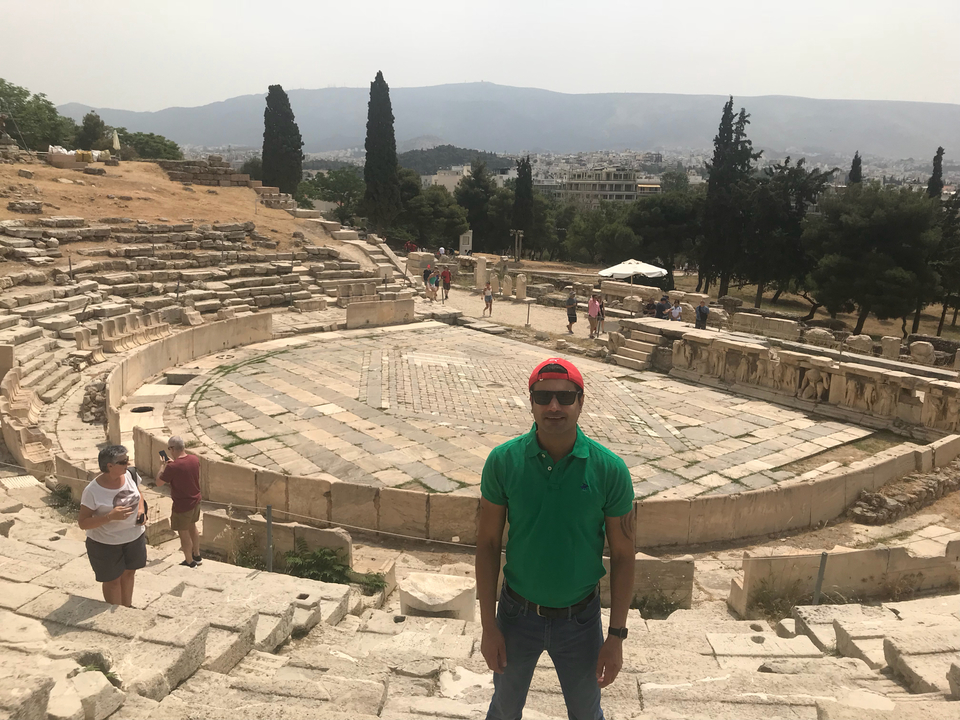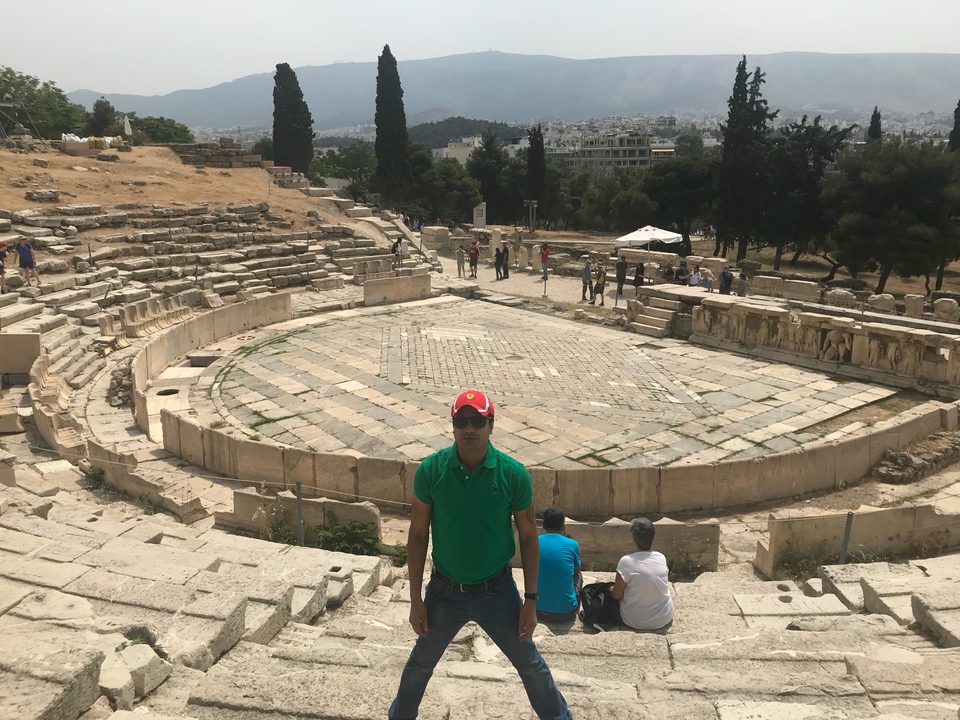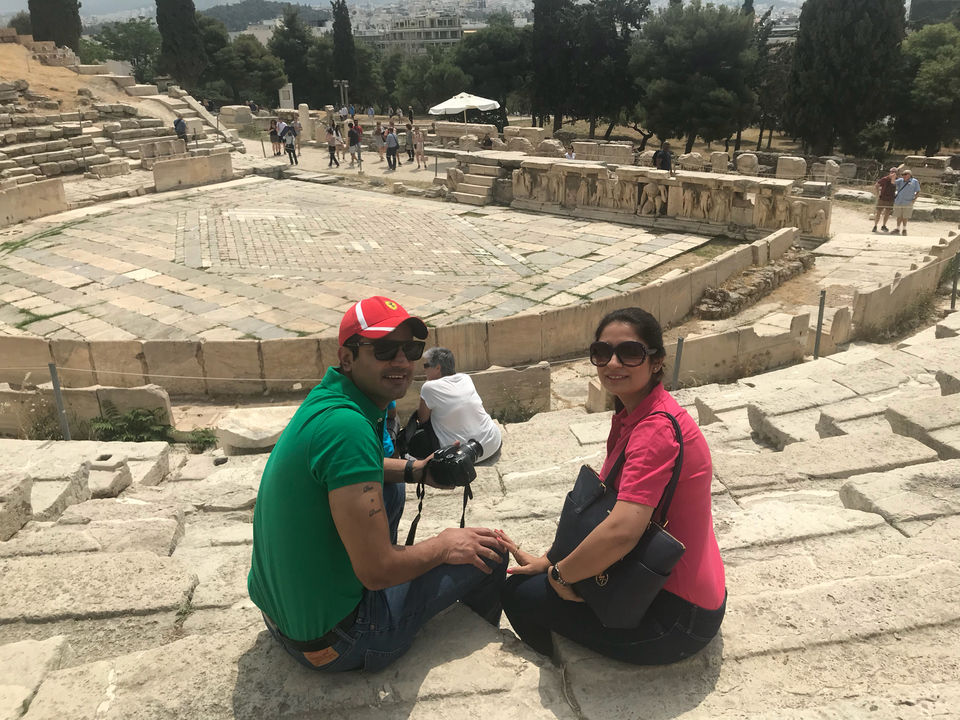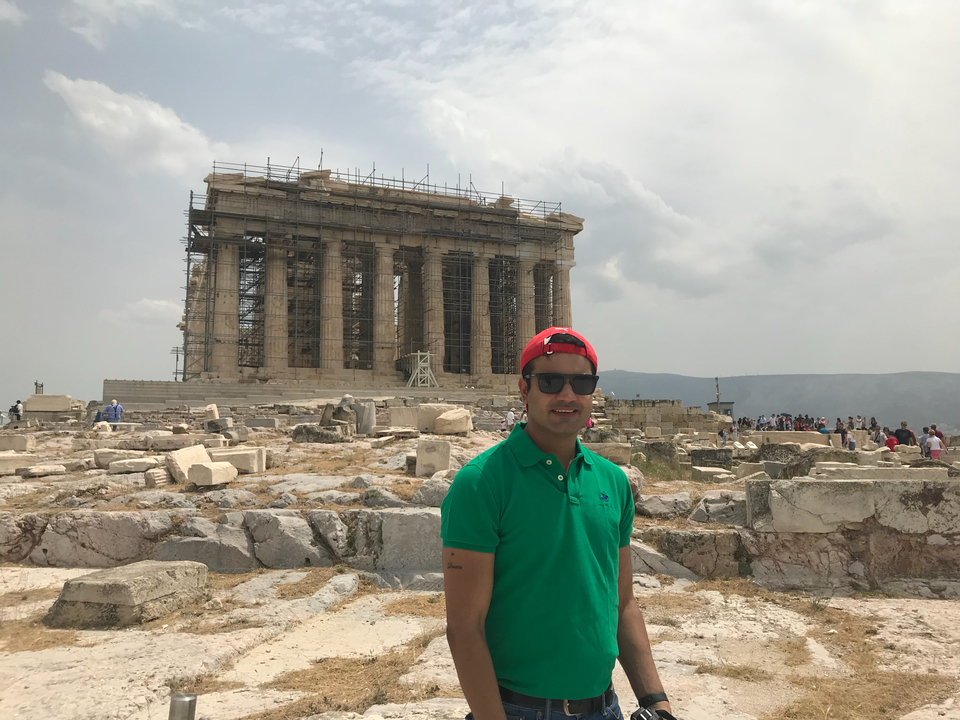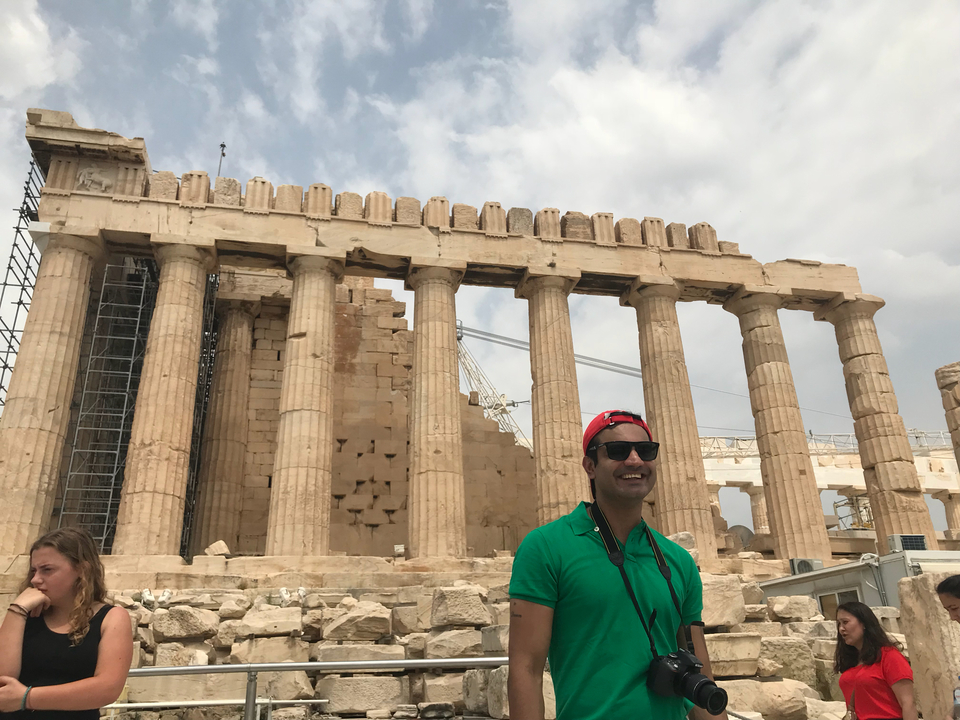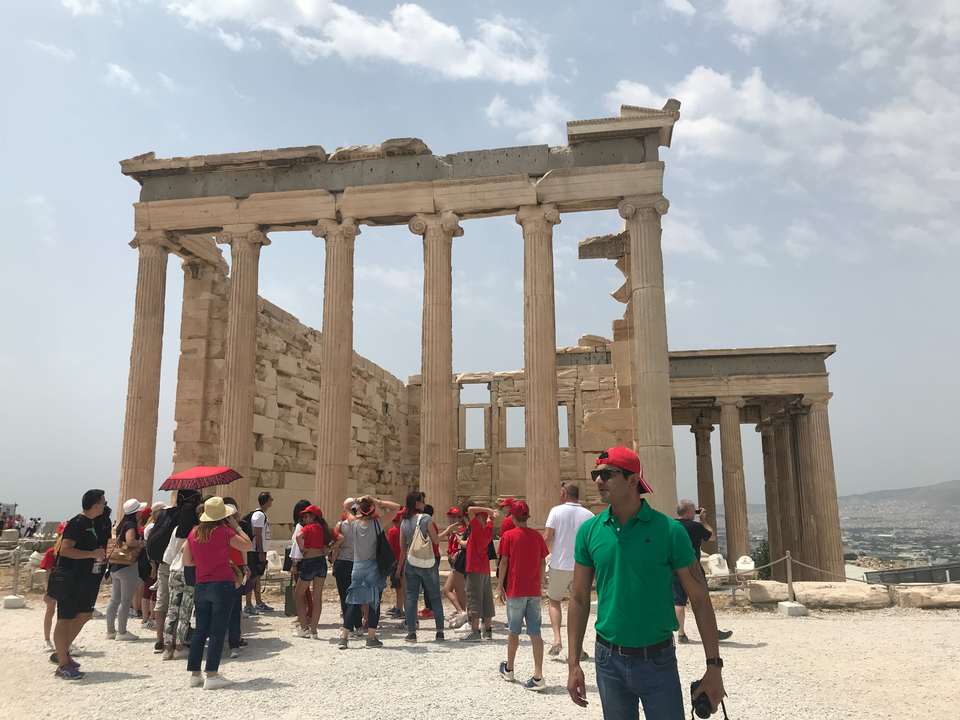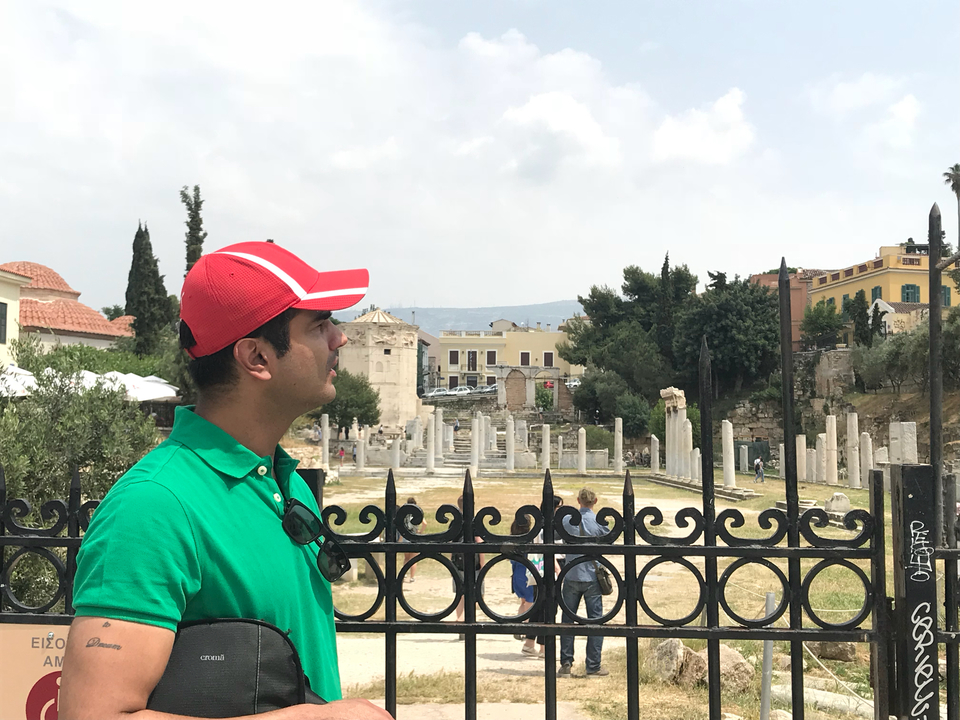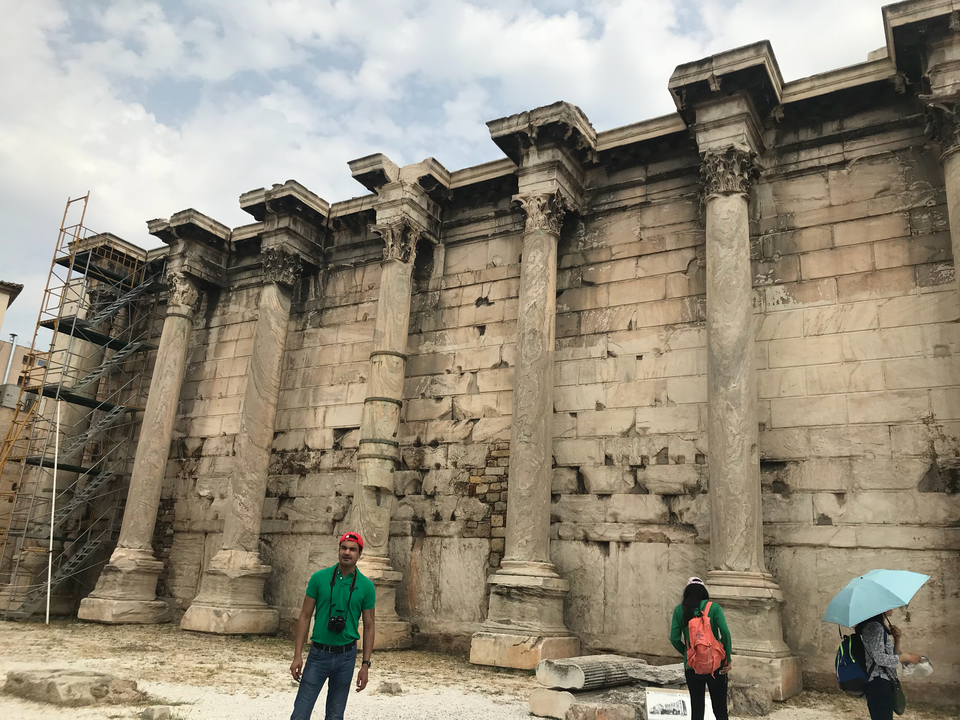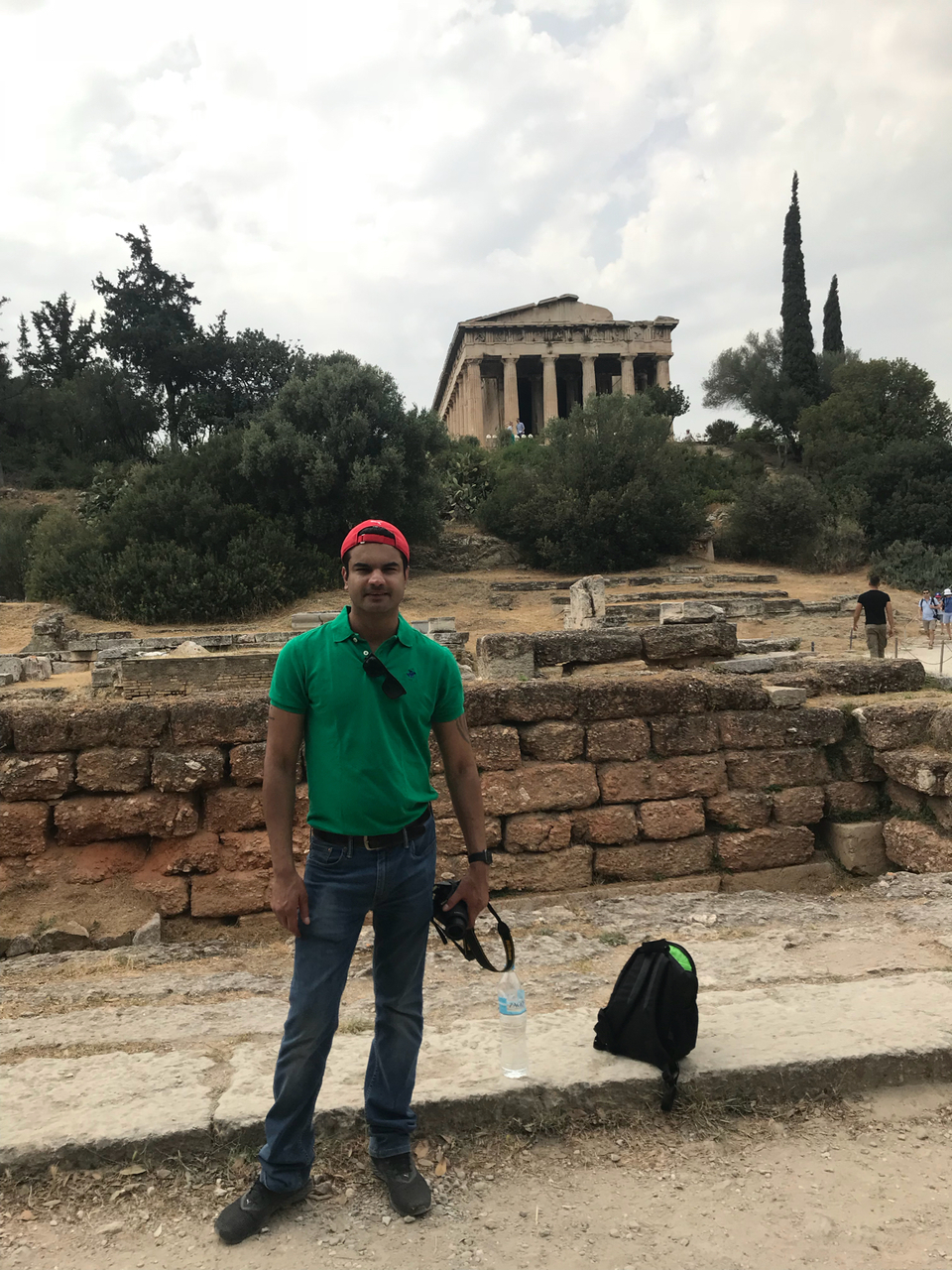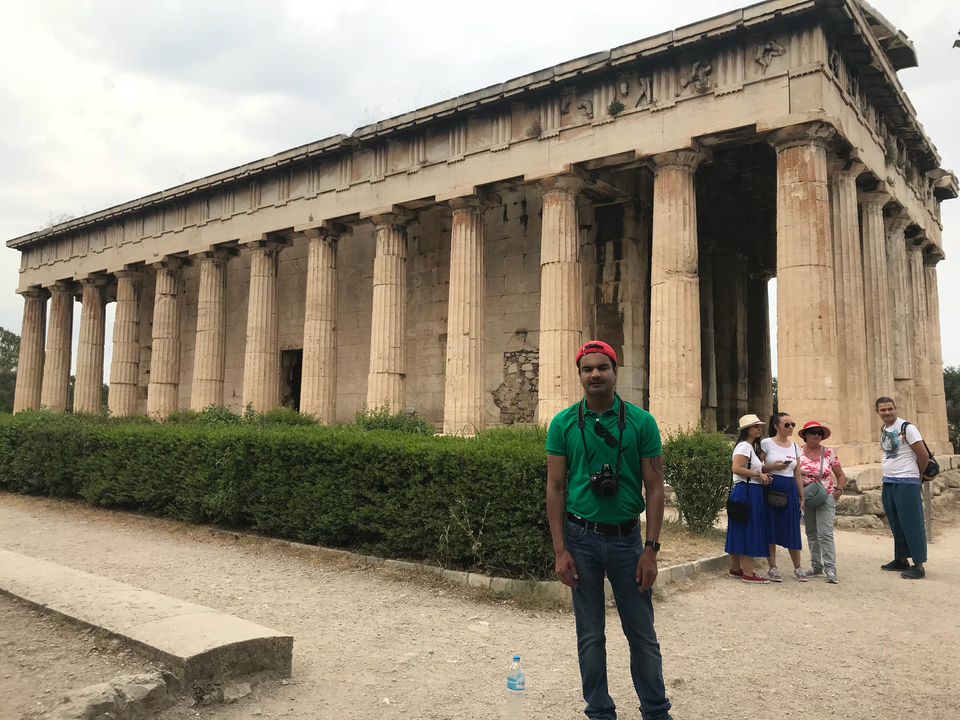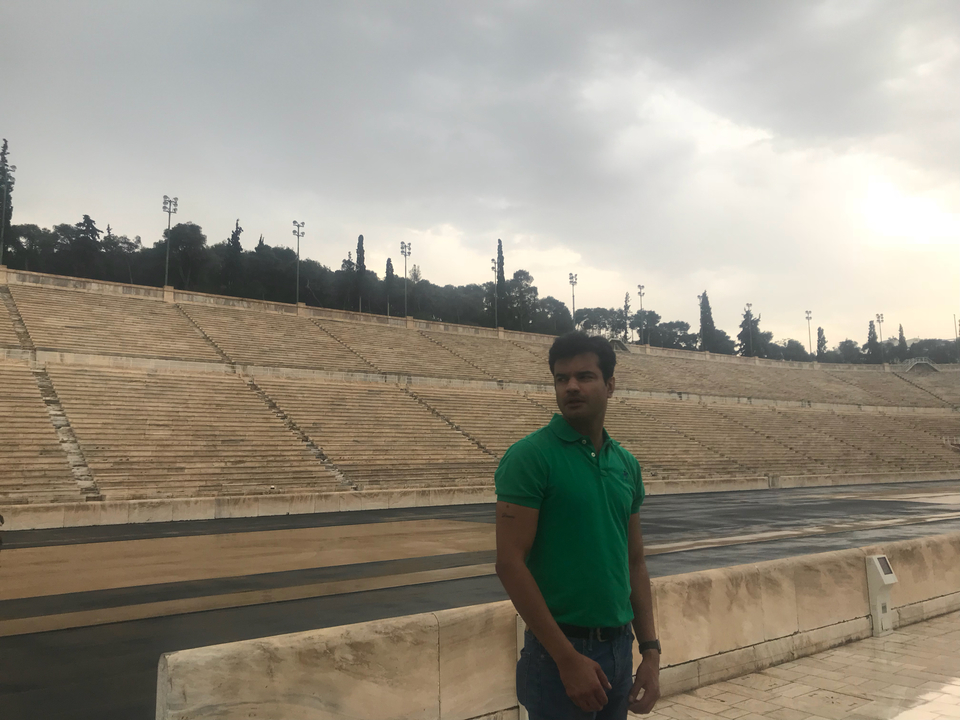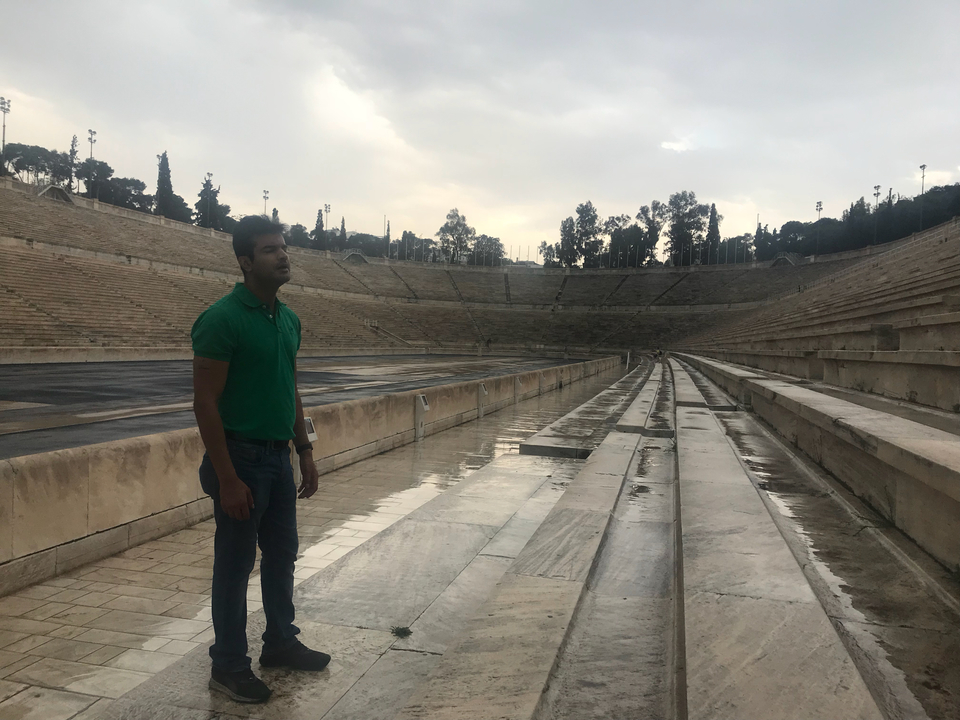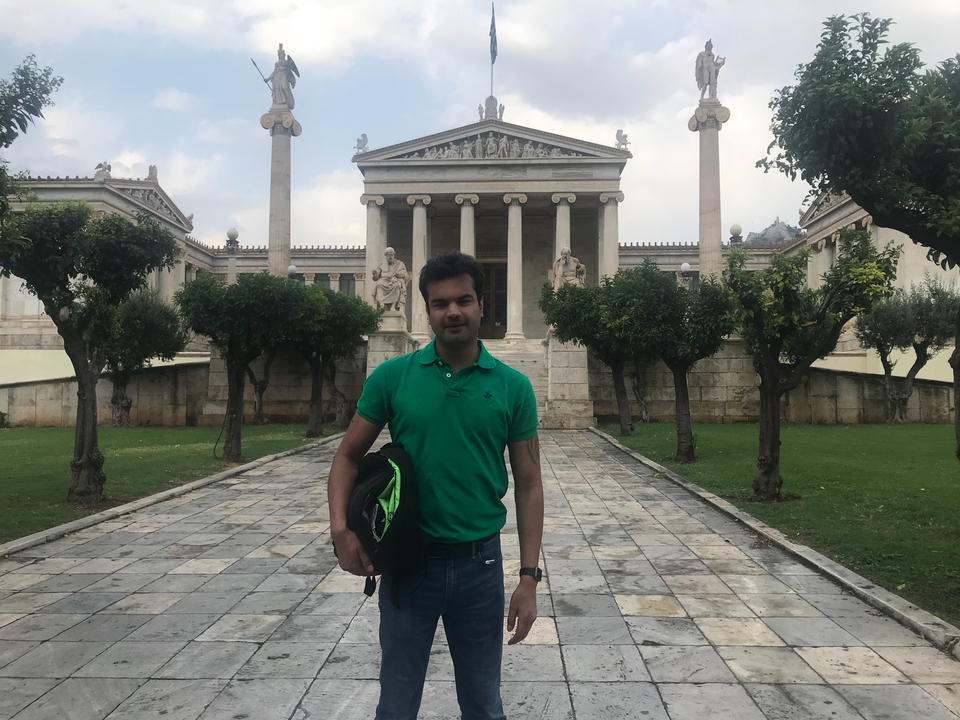 Ferry to Mykonos
Took us 5 hours to reach Mykonos , there is a faster ferry as well which takes 2.5 hours , but we went for a cheaper option .
We had a awesome stay in mykonian ambassador hotel( superb property) and as we have all seen , this beautiful island is as beautiful as in pictures. White and blue the entire island.
We covered the wind mills and little Venice on this day. Very beautiful place and nice bars and restaurants . We hired an ATB (30 euros) per day and it was worth it.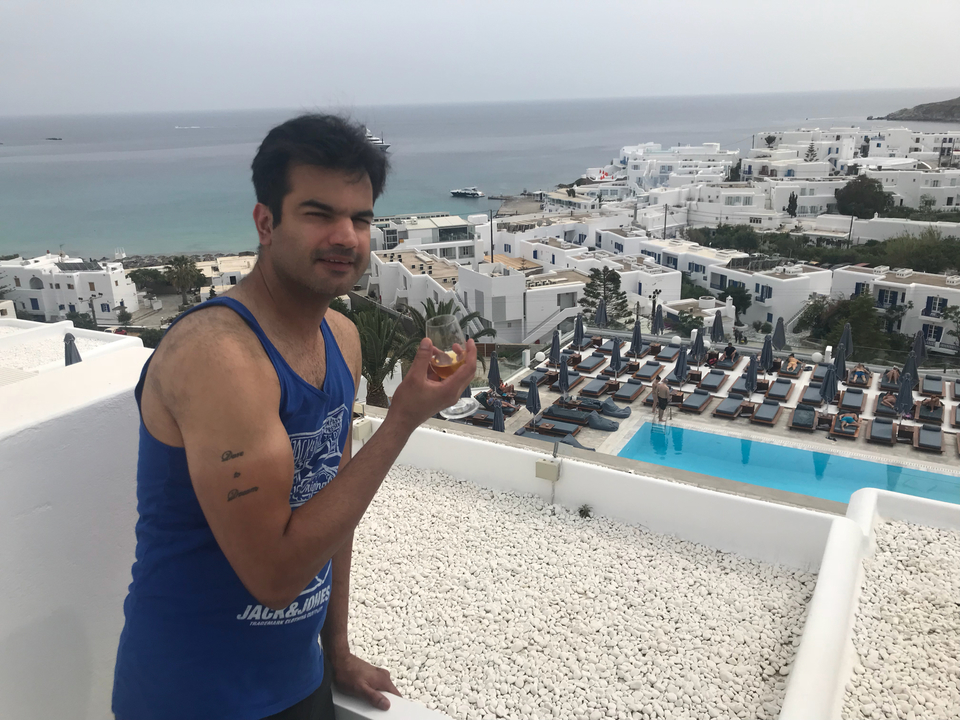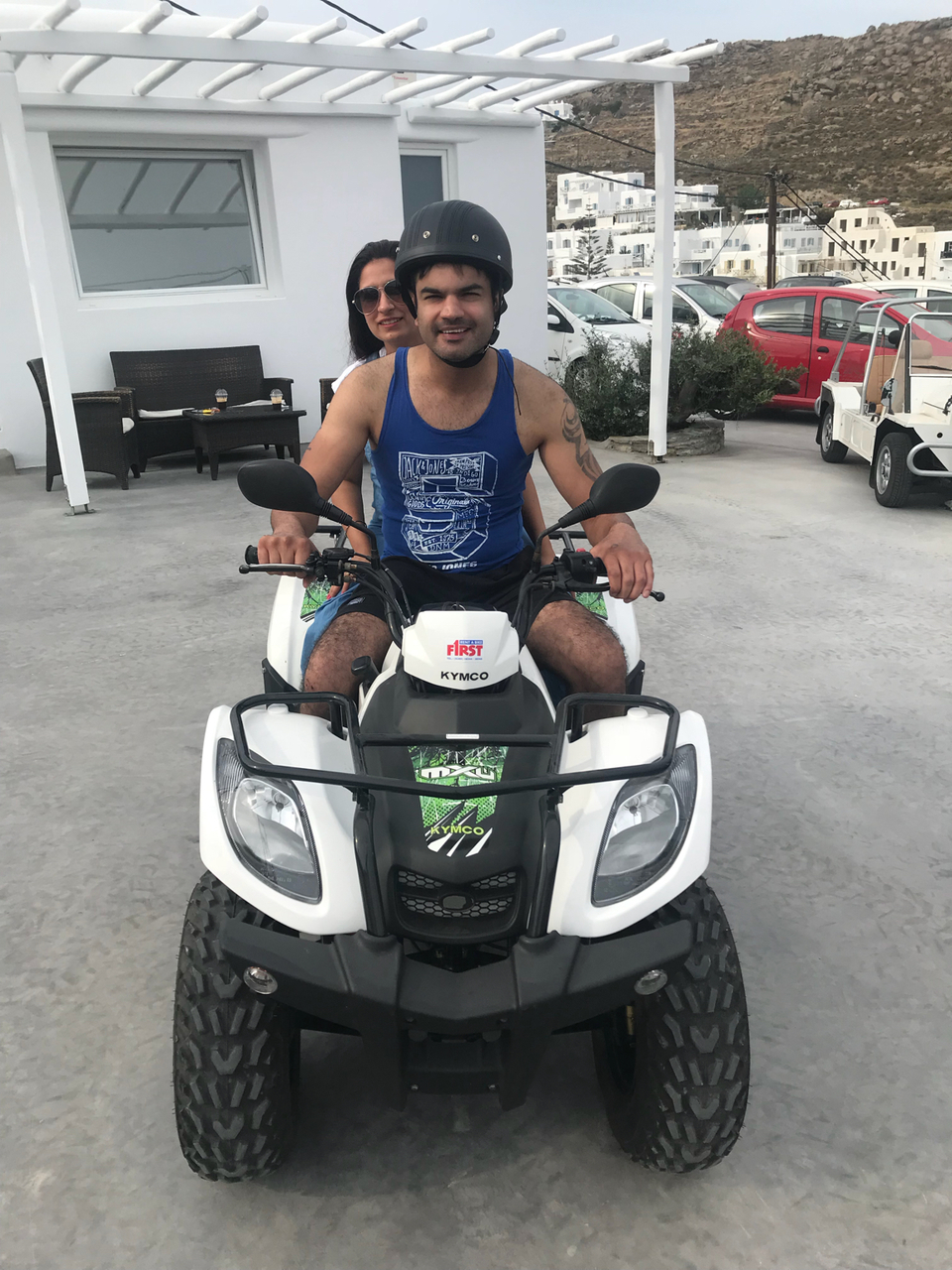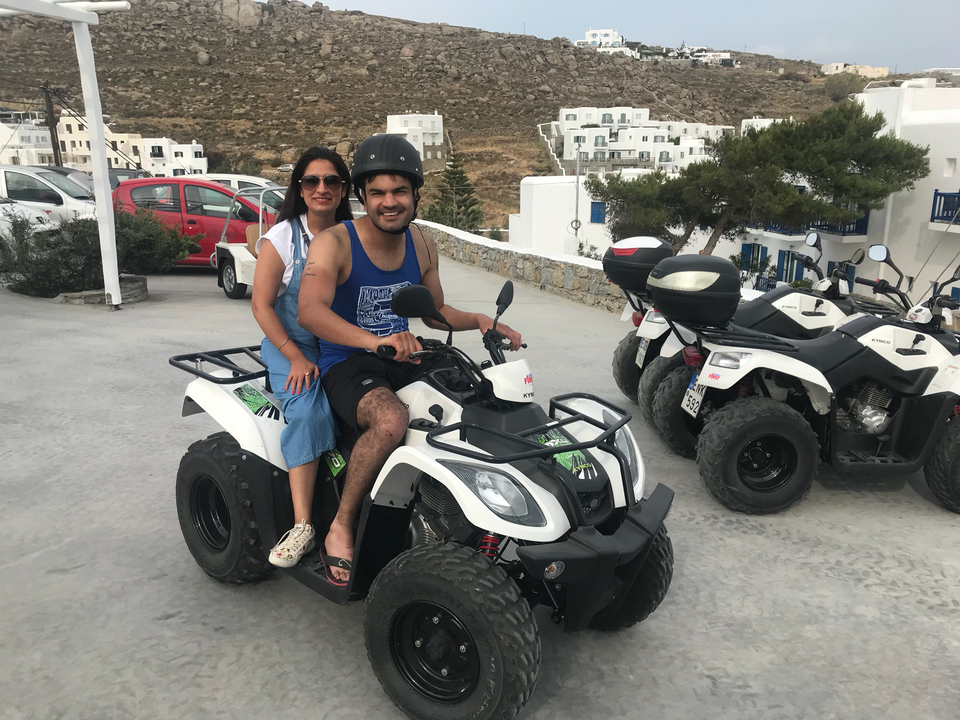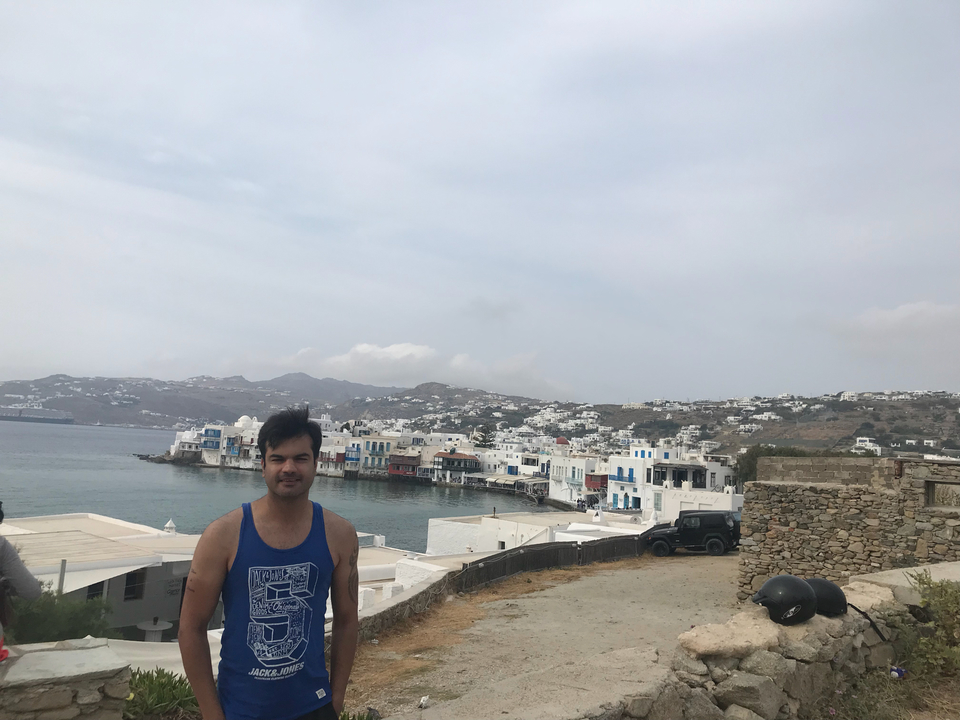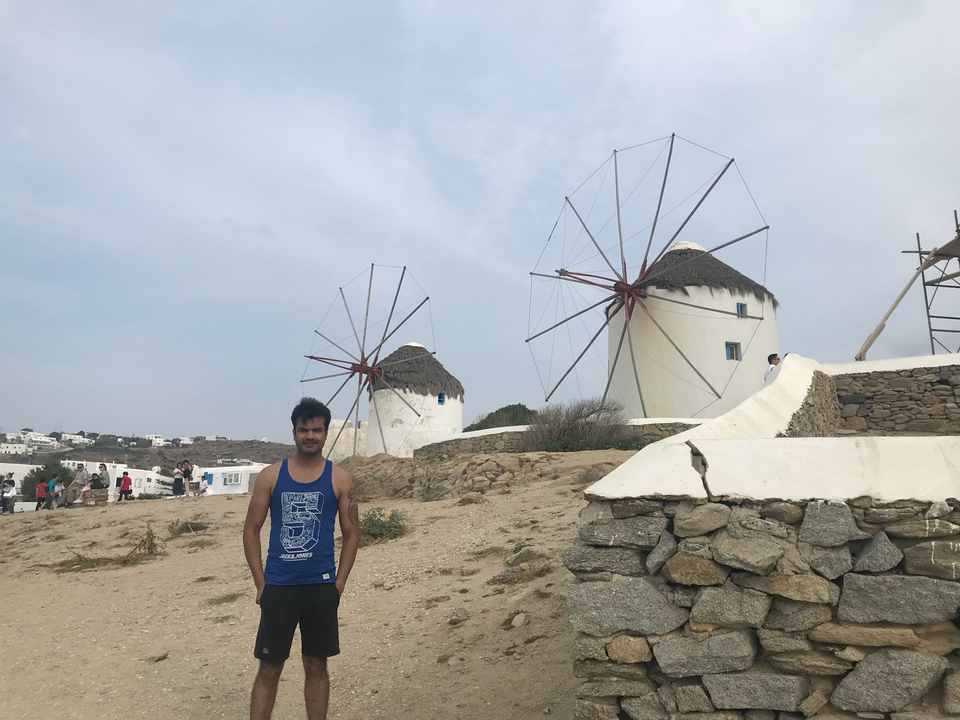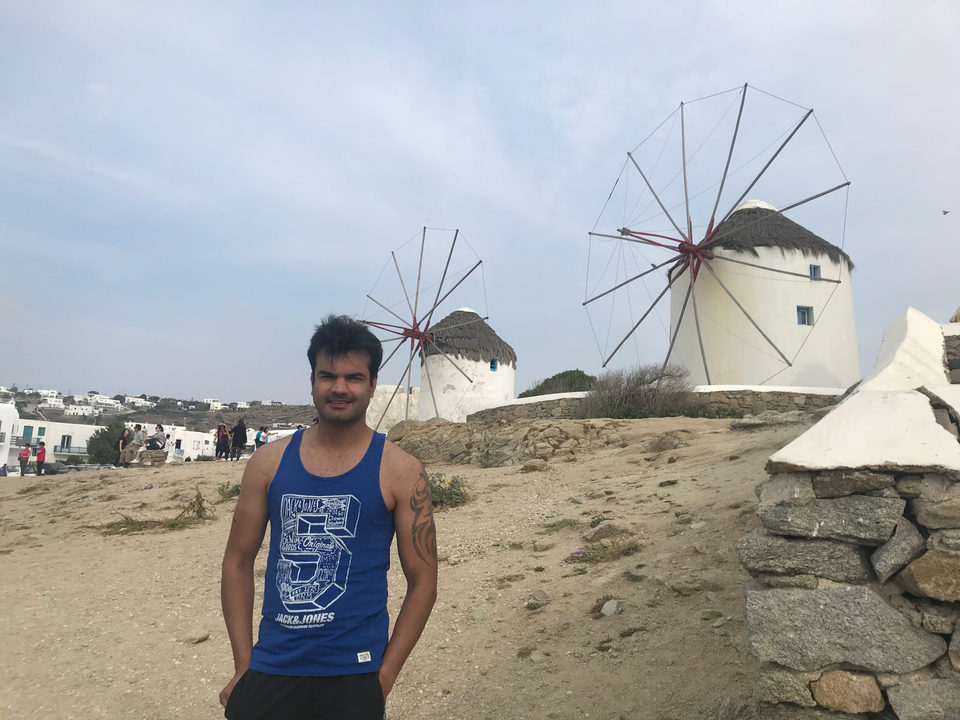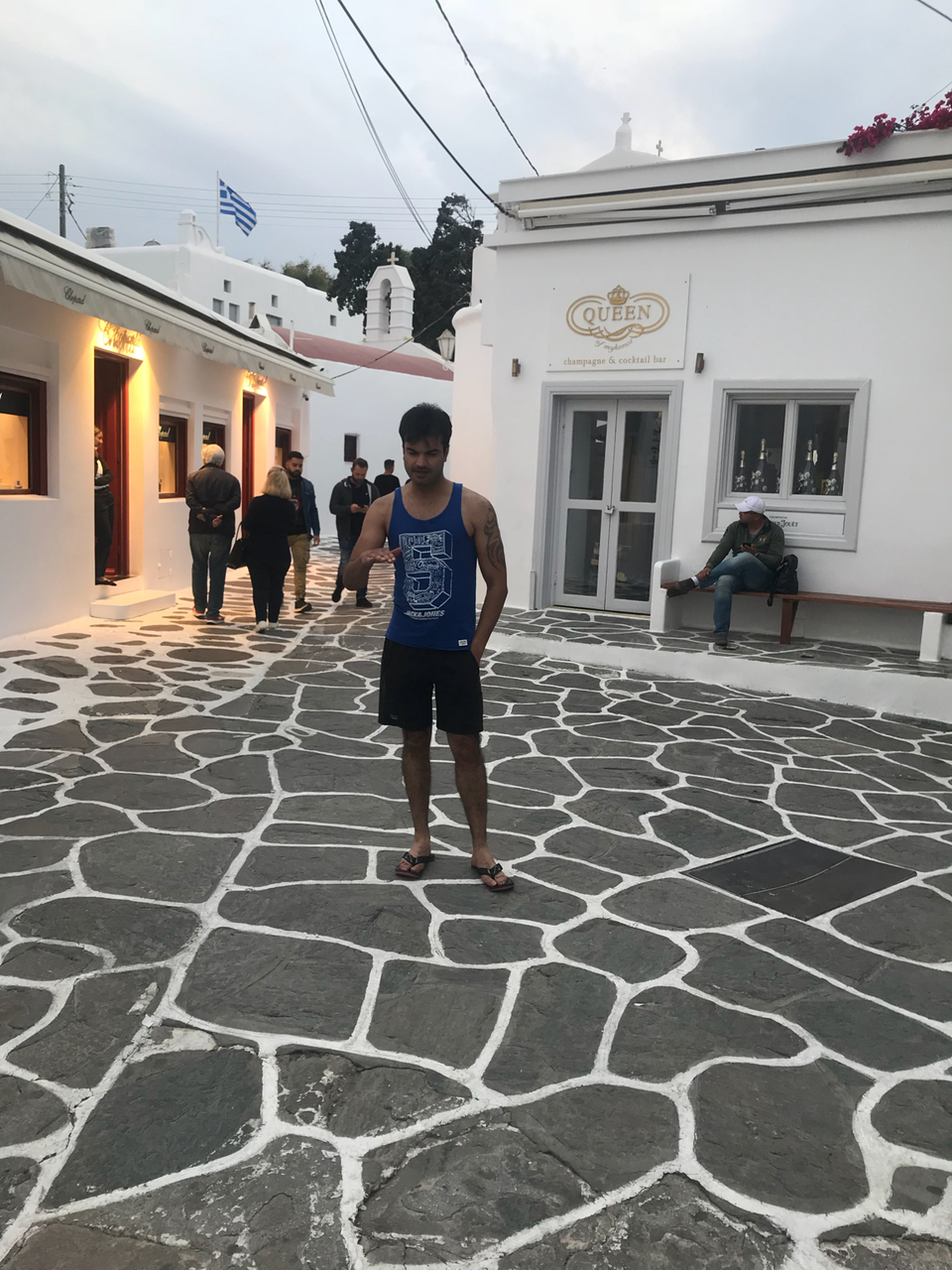 Mykonos beaches are nice but they are silent beaches ( not strong waves) water was cold but the beaches r nice. We went to paradise beach where all the big parties takes place.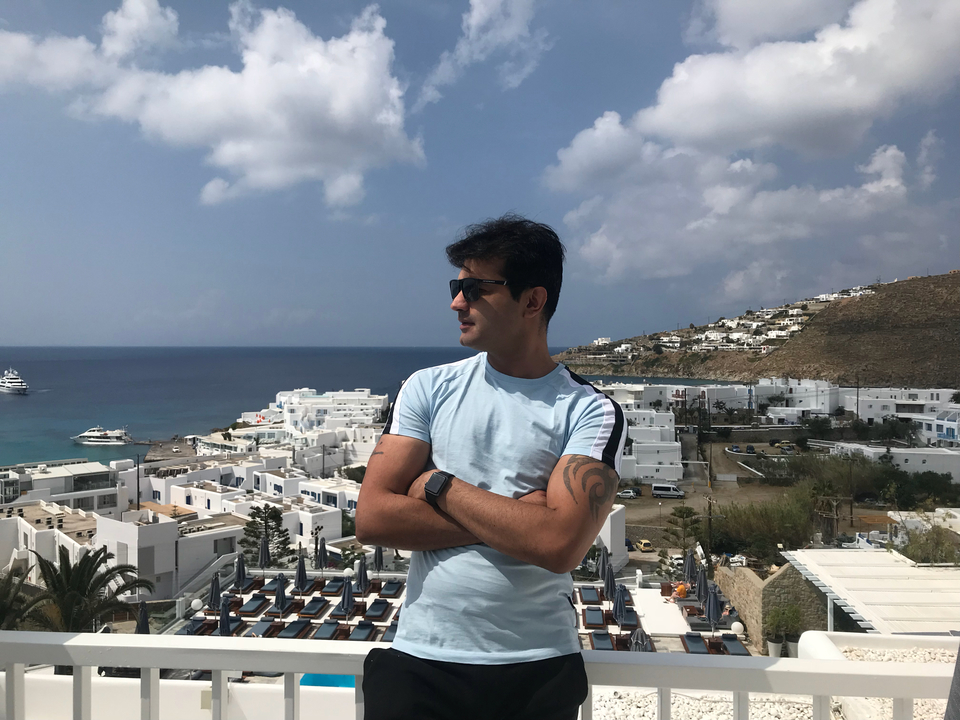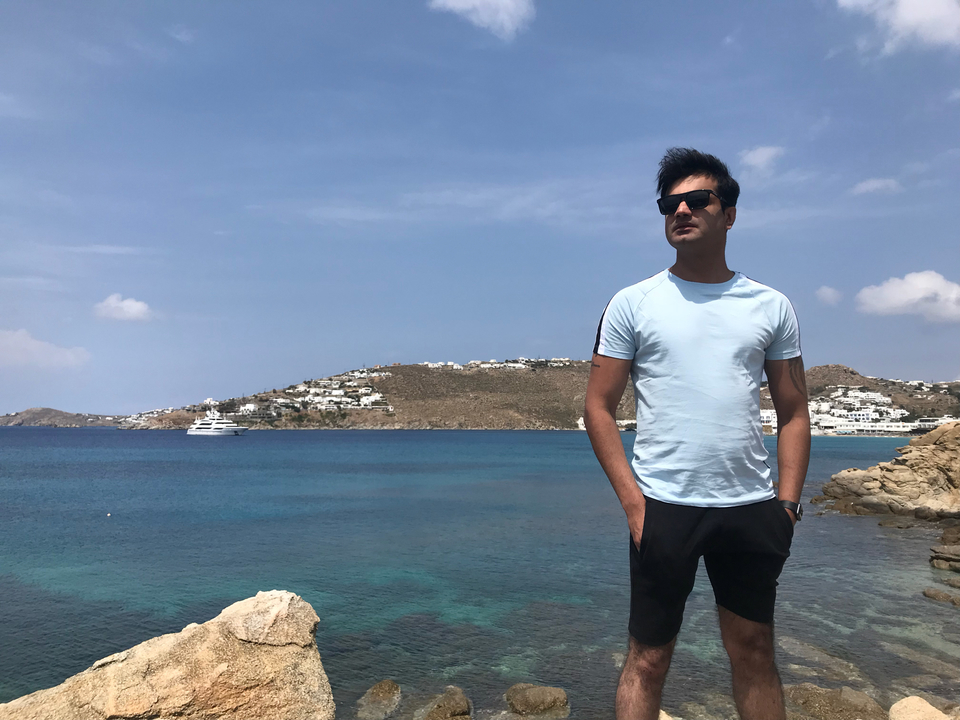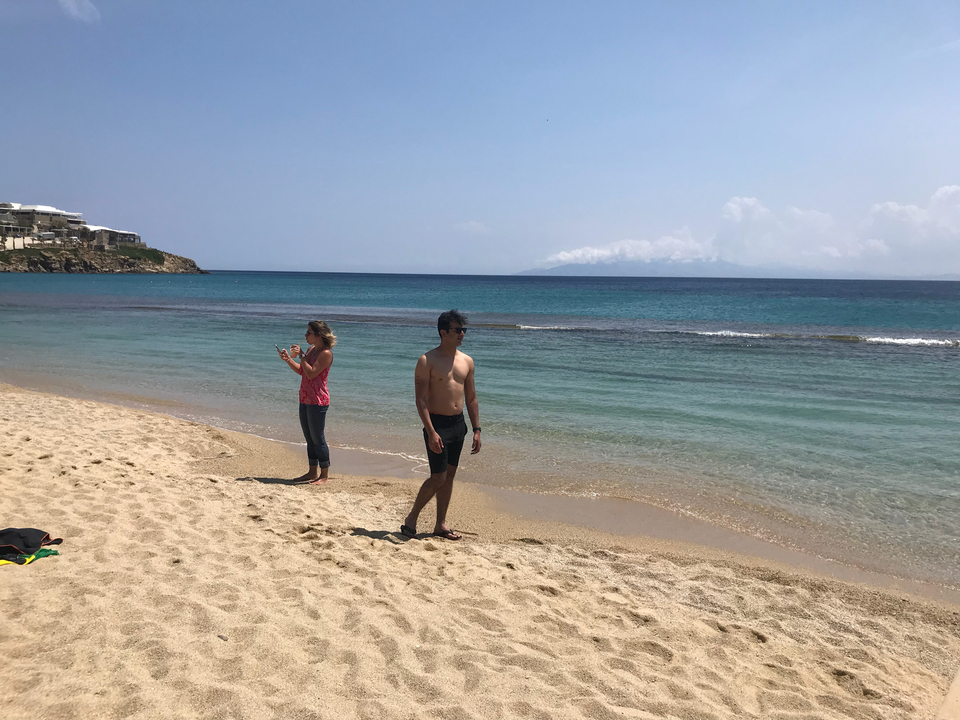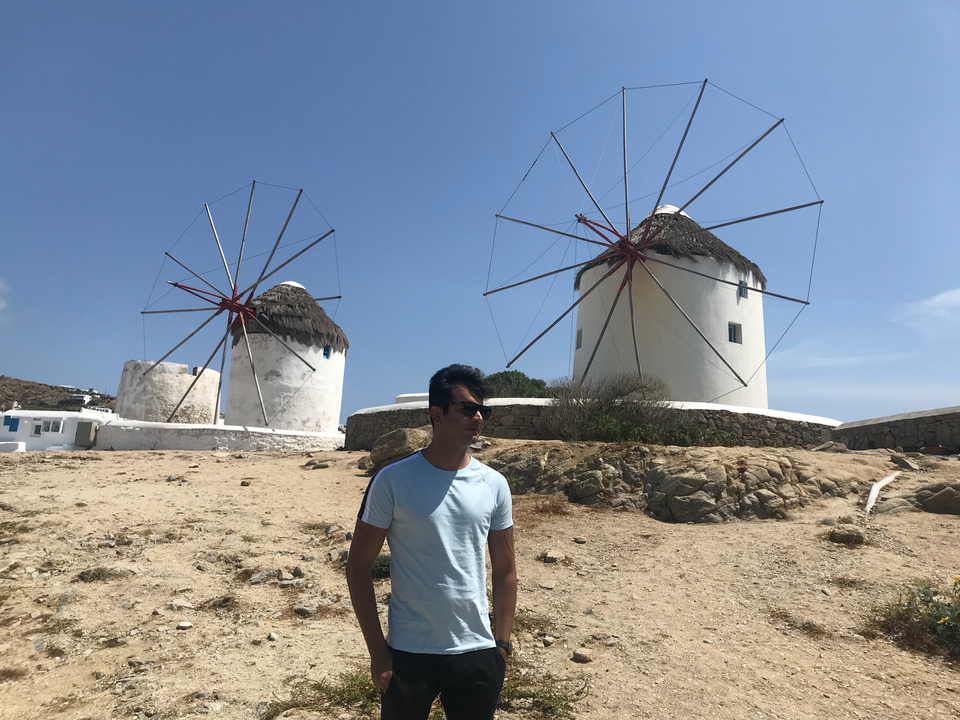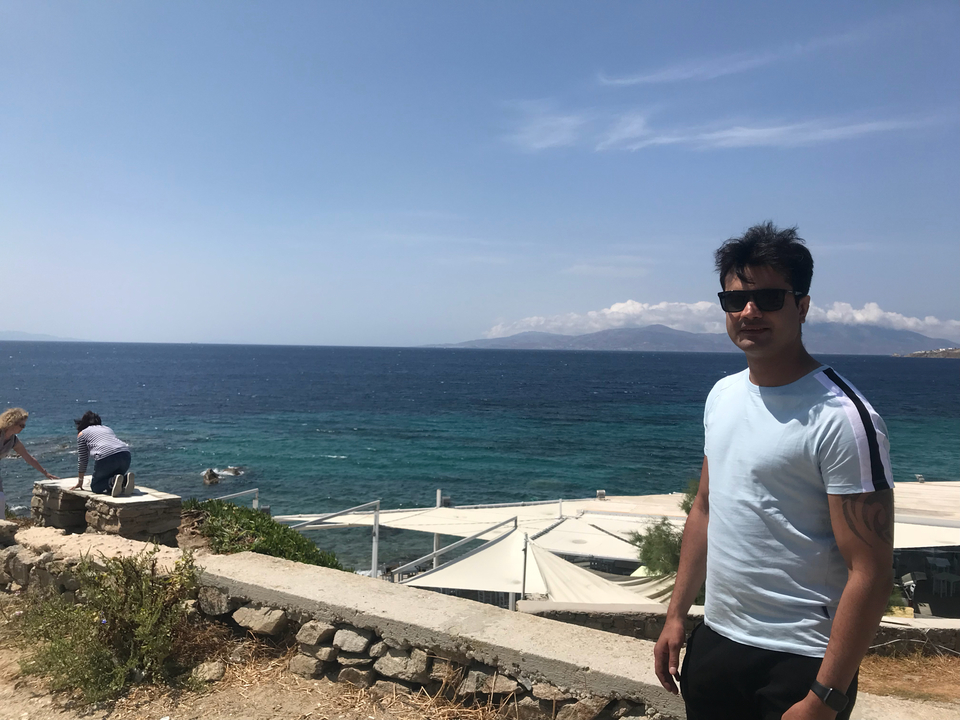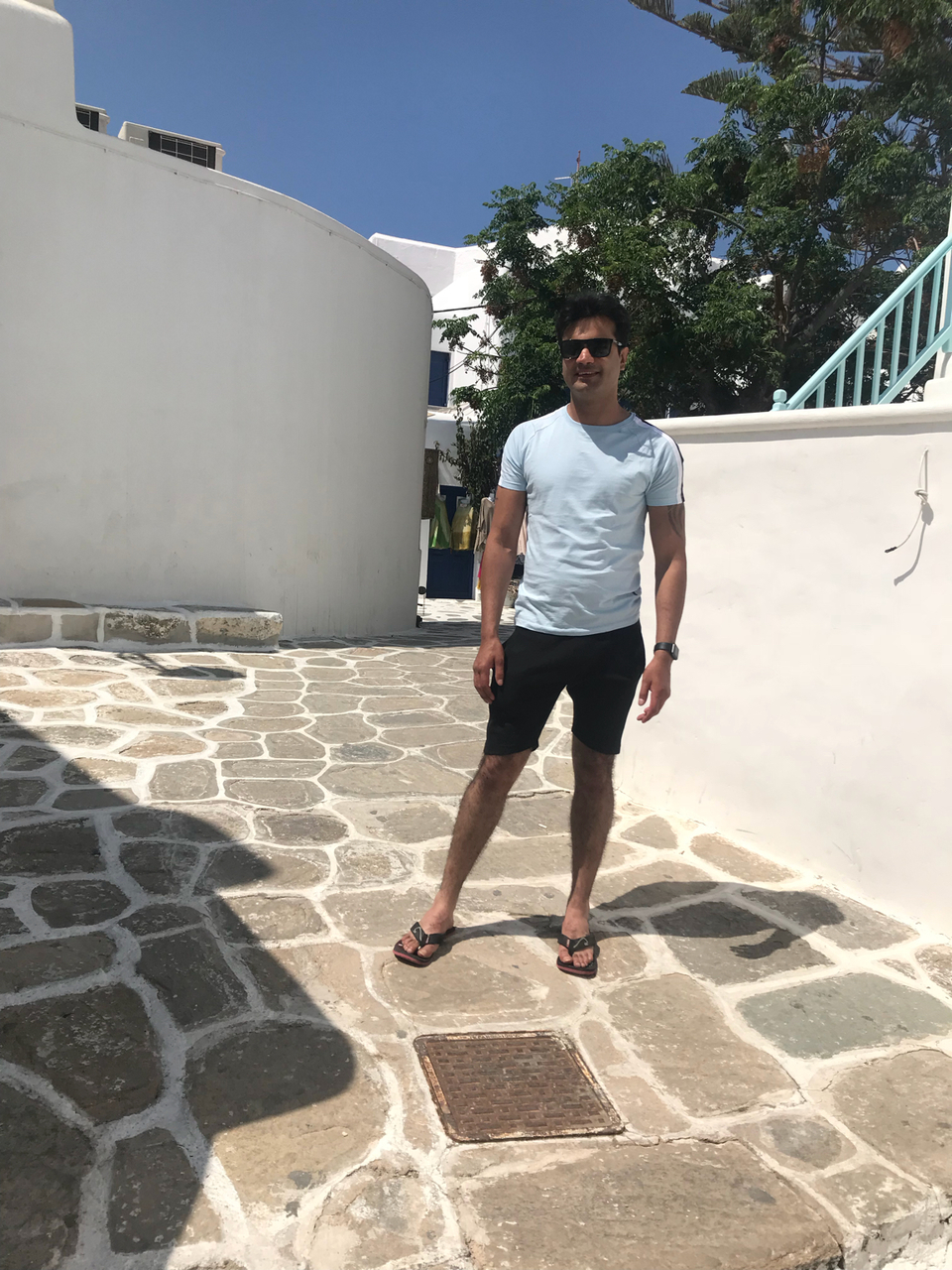 Ferry from Mykonos to santorini.
We went to the most famous OIA and saw the world famous sunset.beautiful place with breathtaking views. Everything looks like a postcard.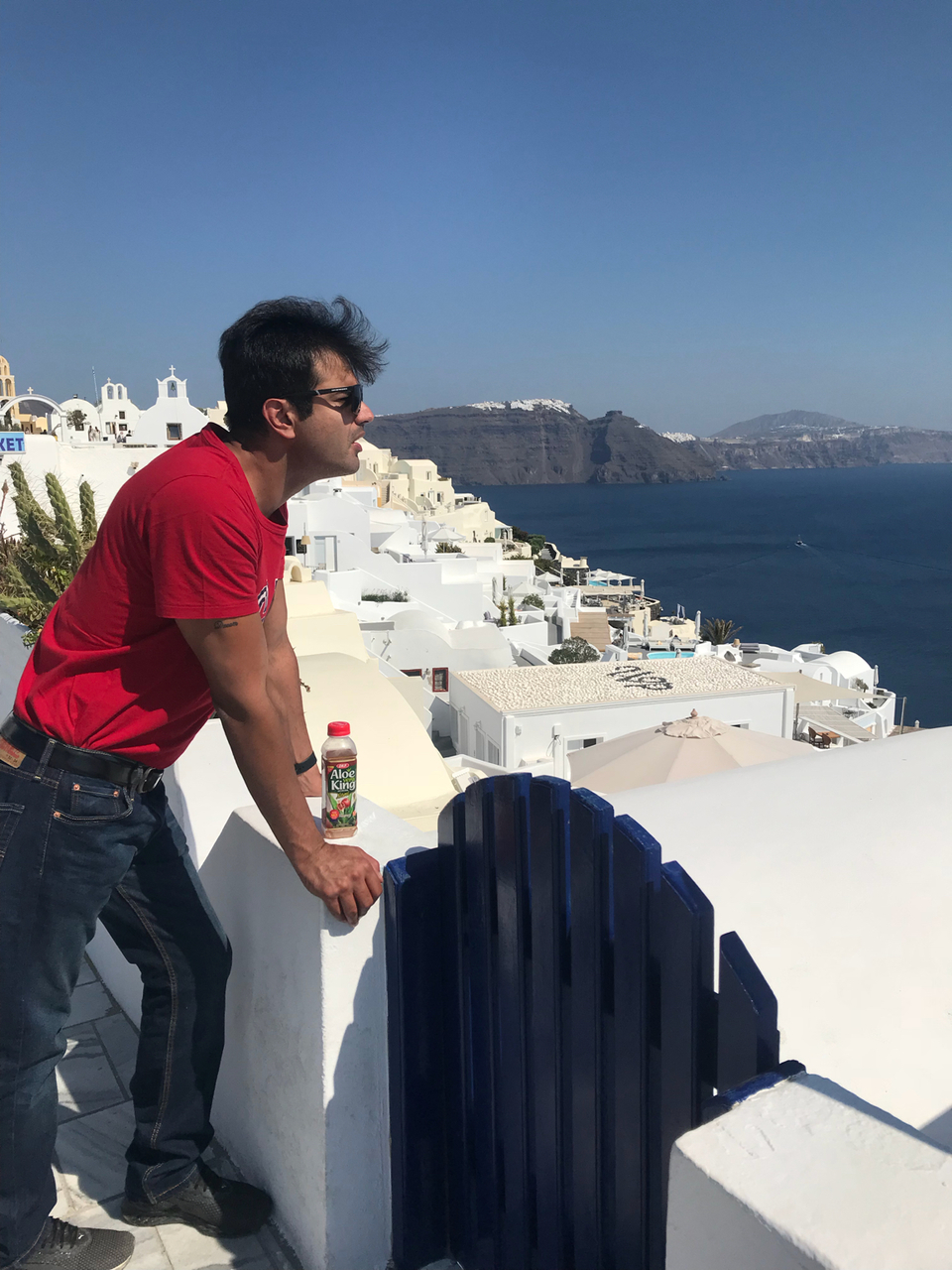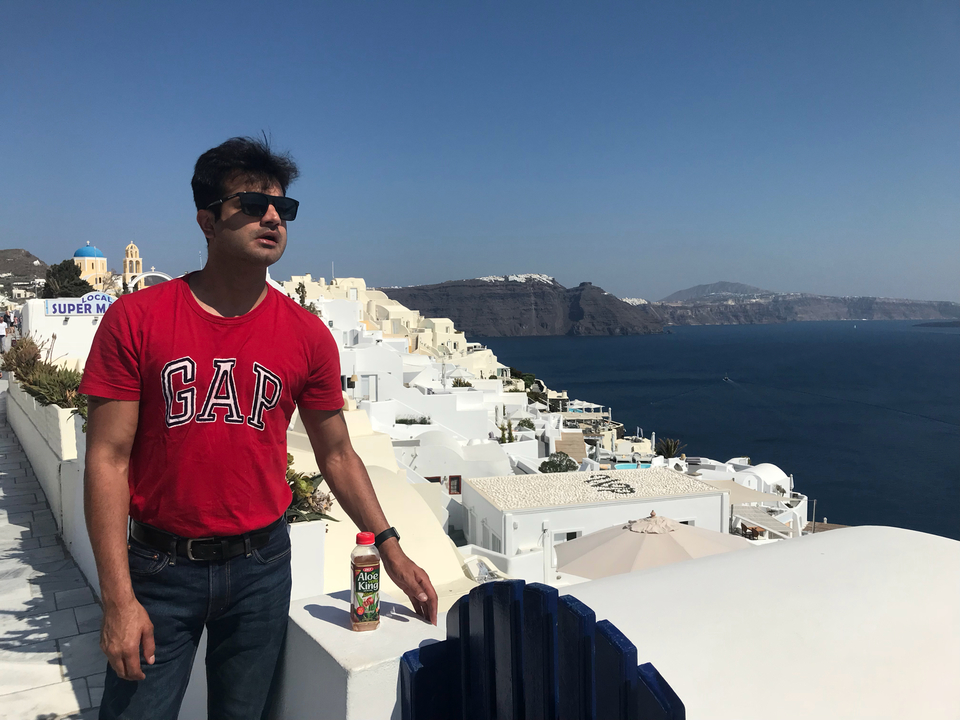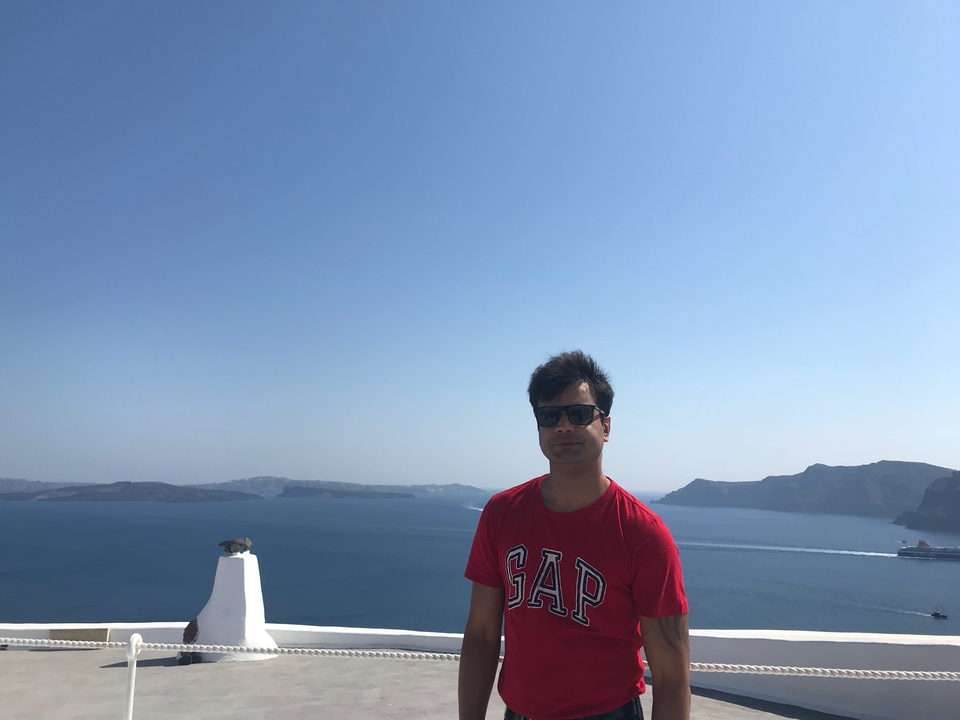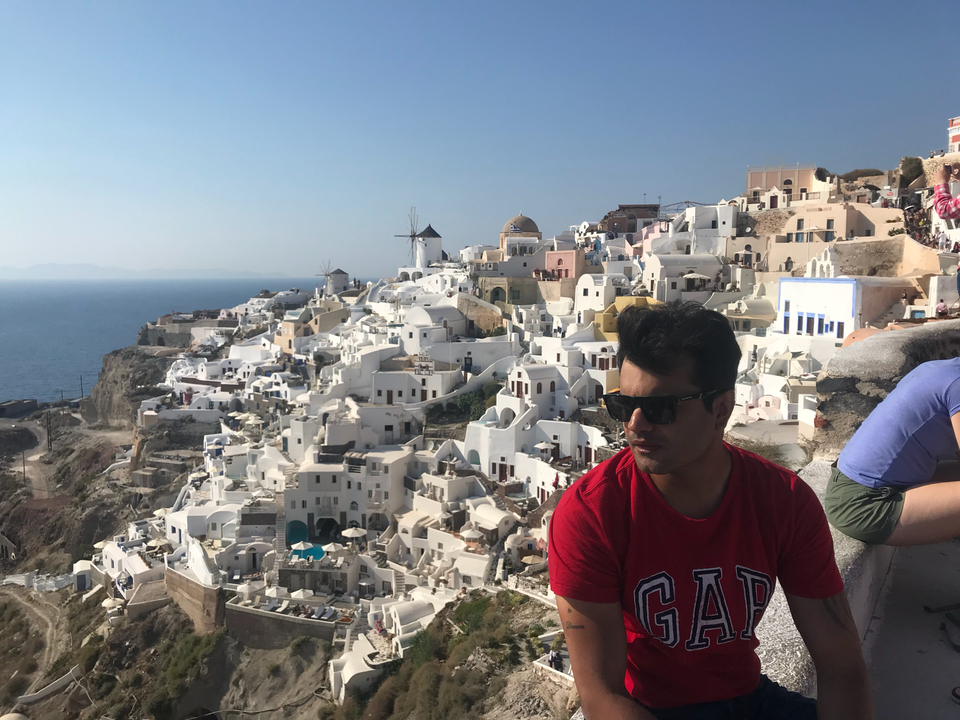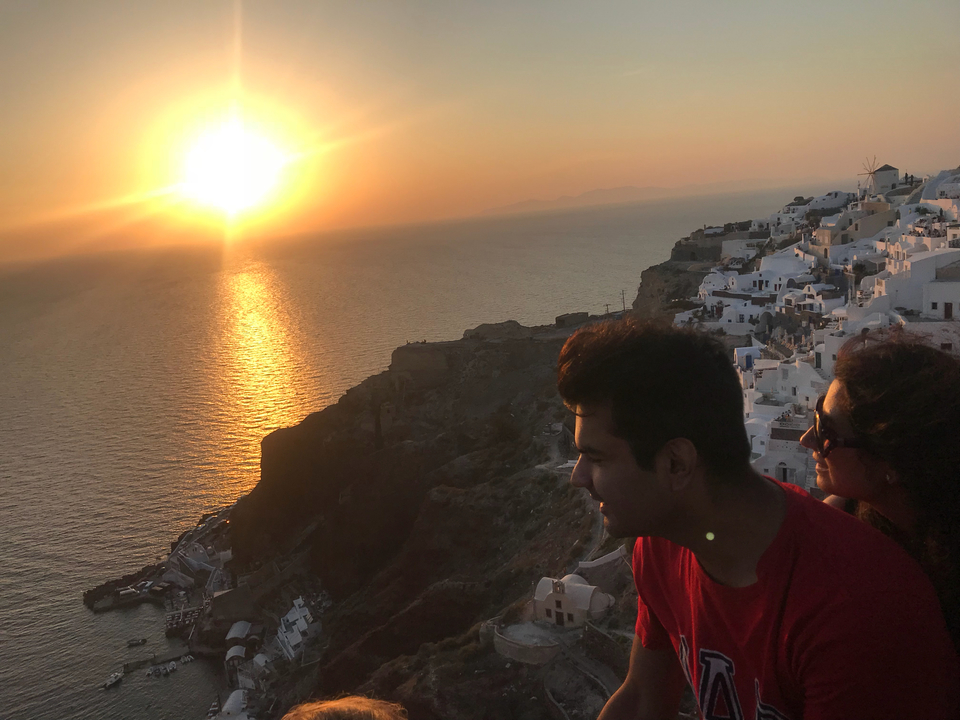 Kamari beaches are wow, black sand beaches. We stayed in kamari and then we covered small village pyrgos. After having lunch we went to perrissa beach (black sand beach) and in the middle we covered many beautiful churches and towns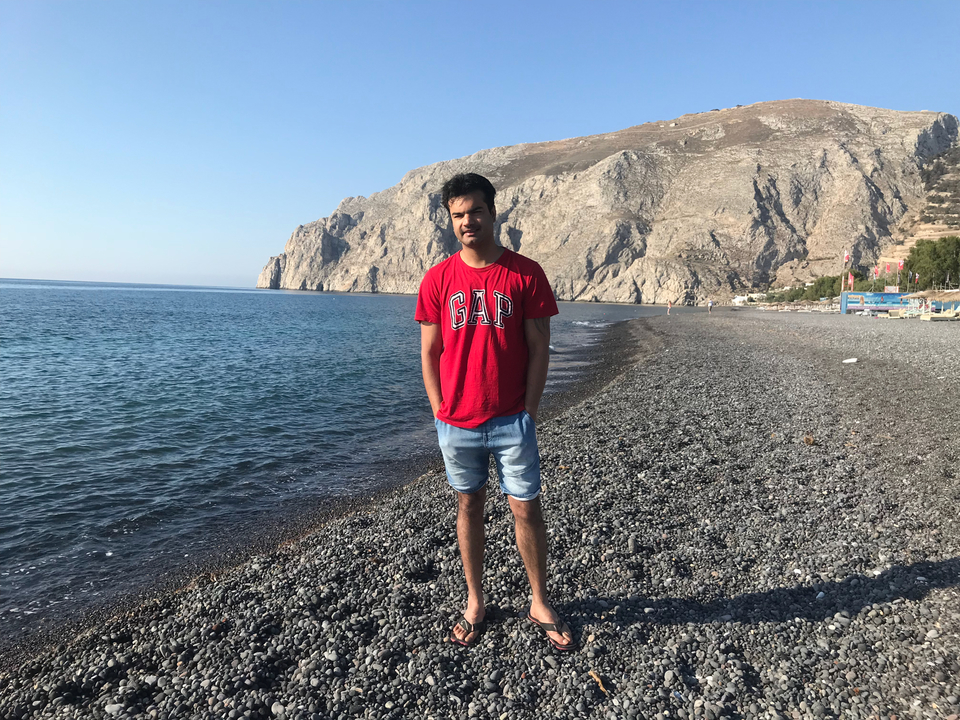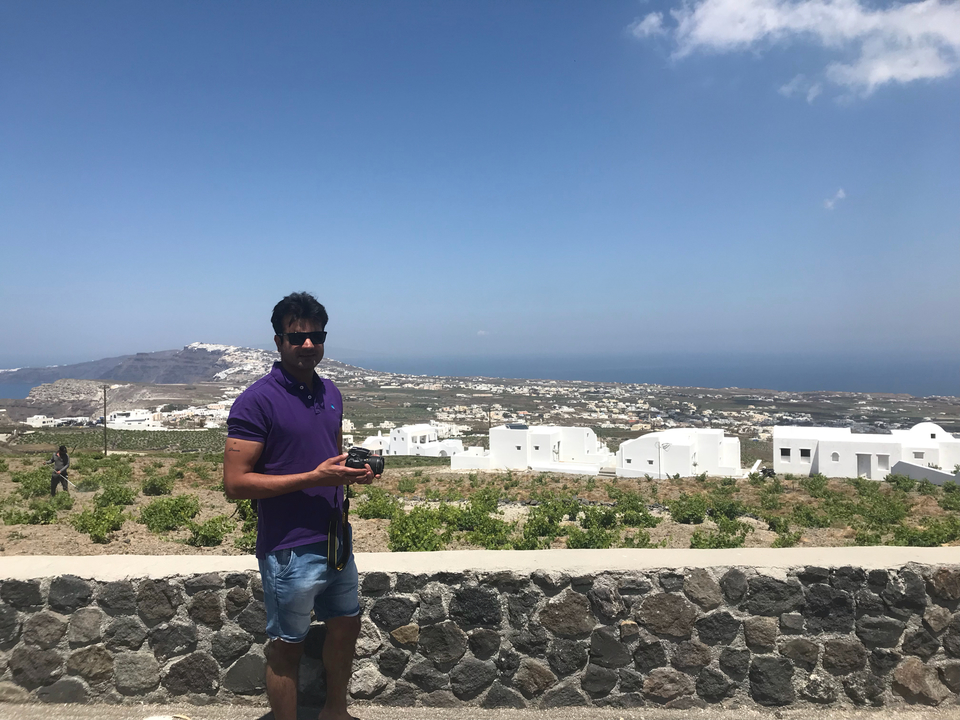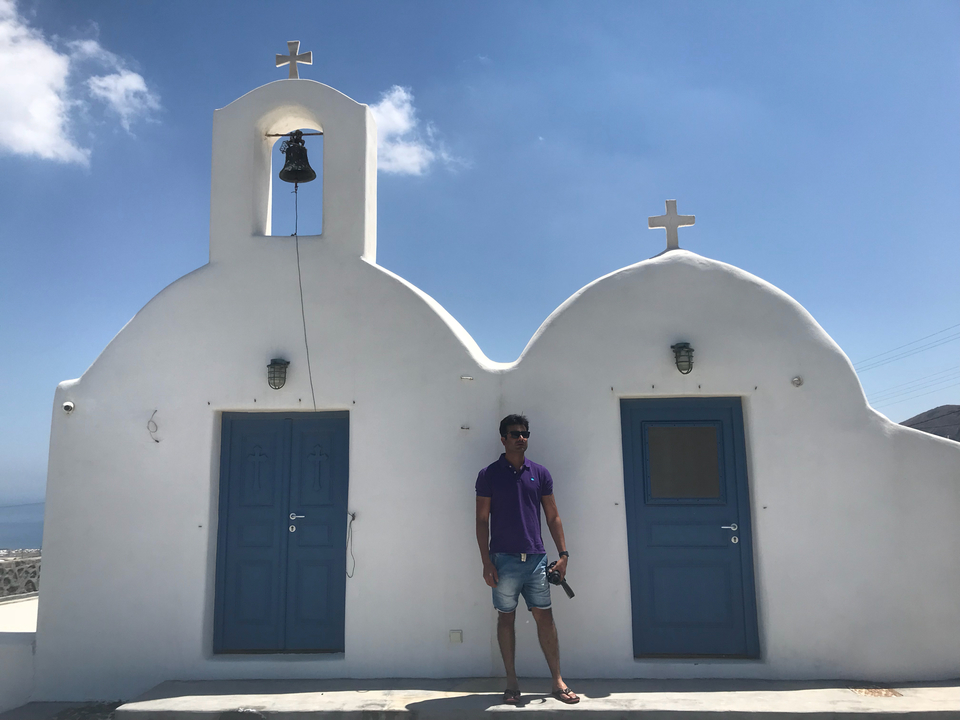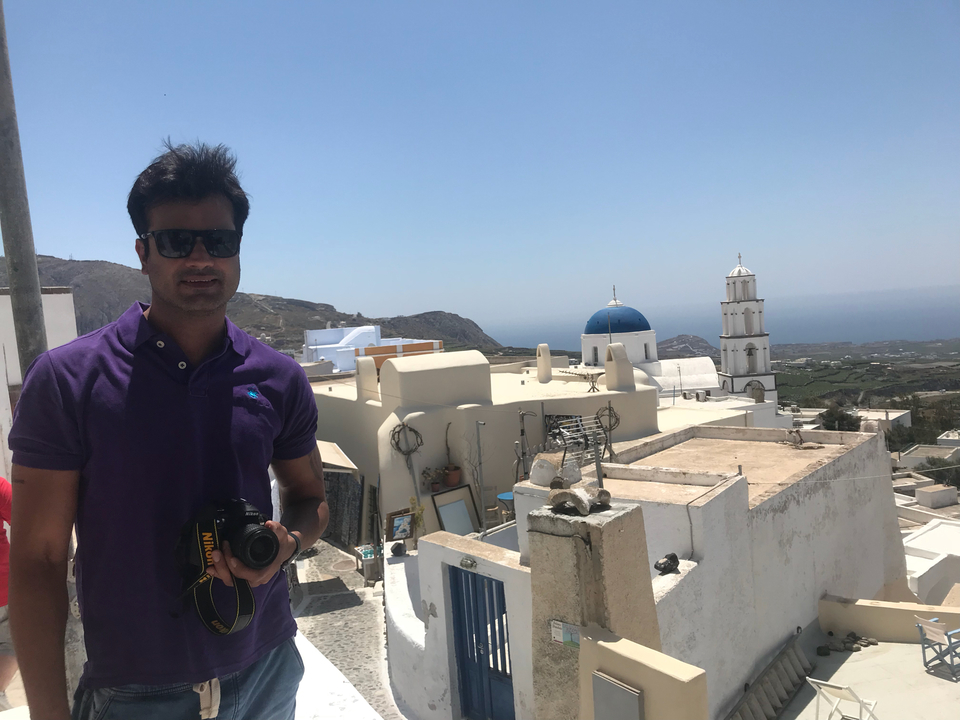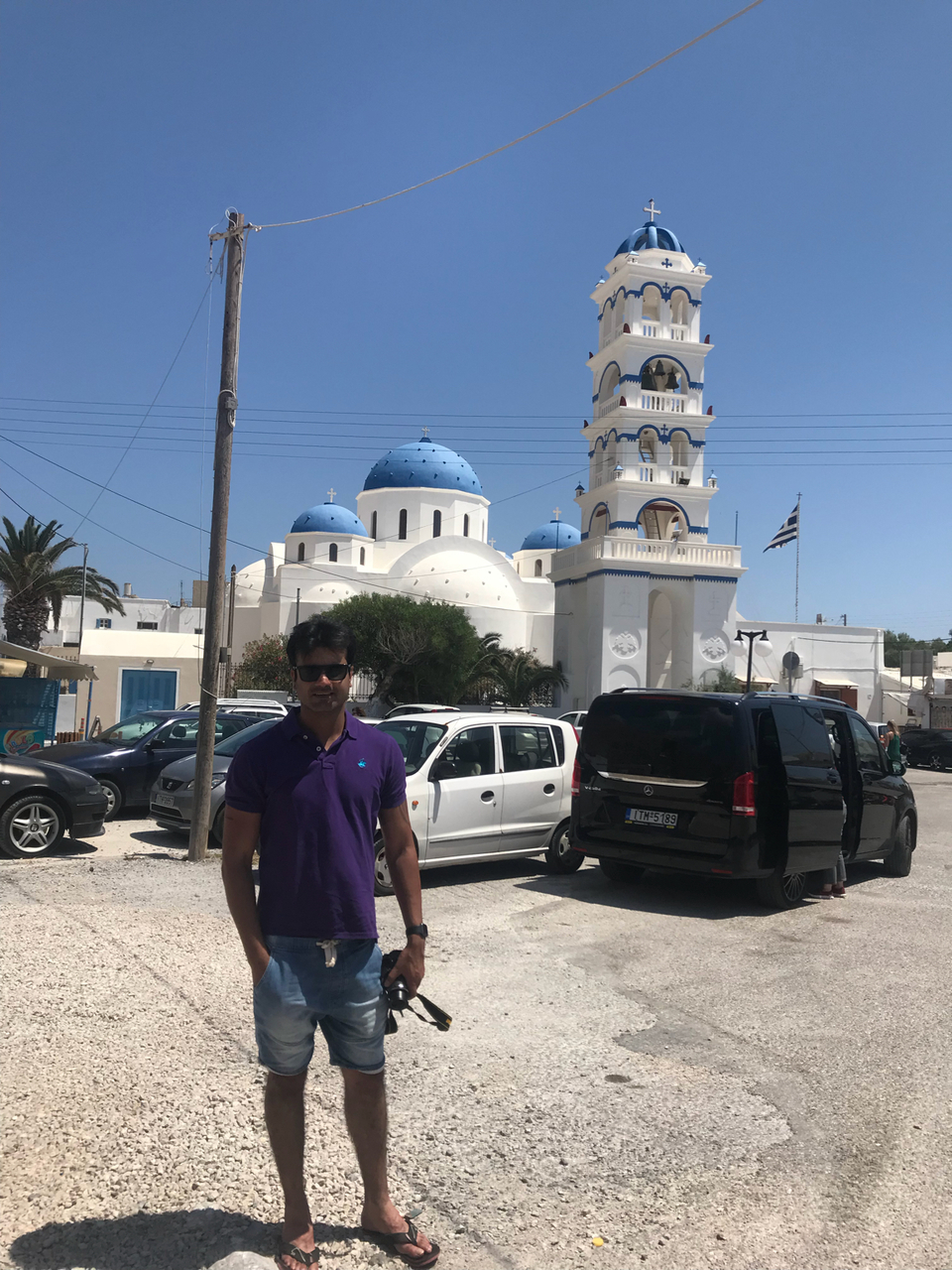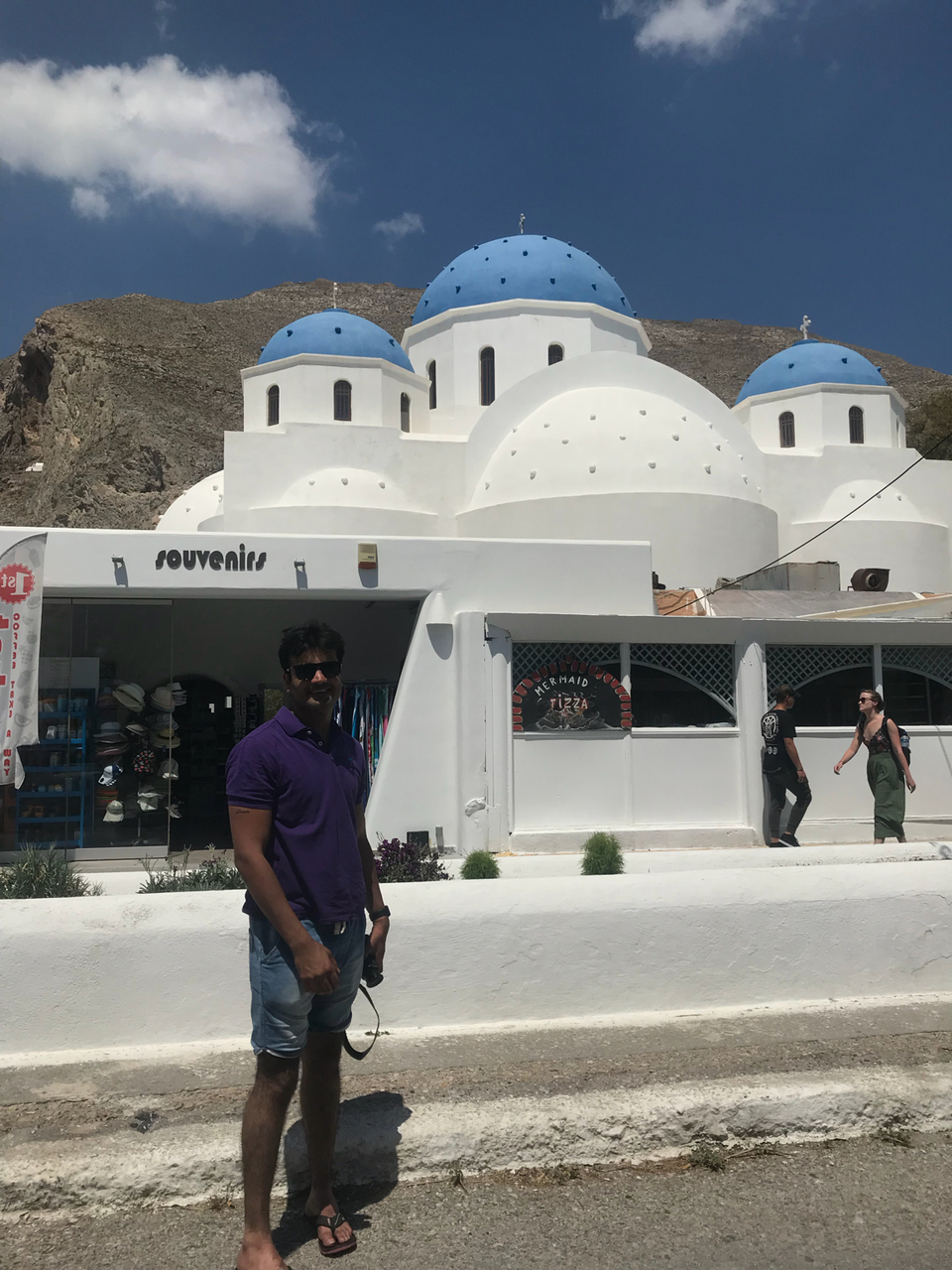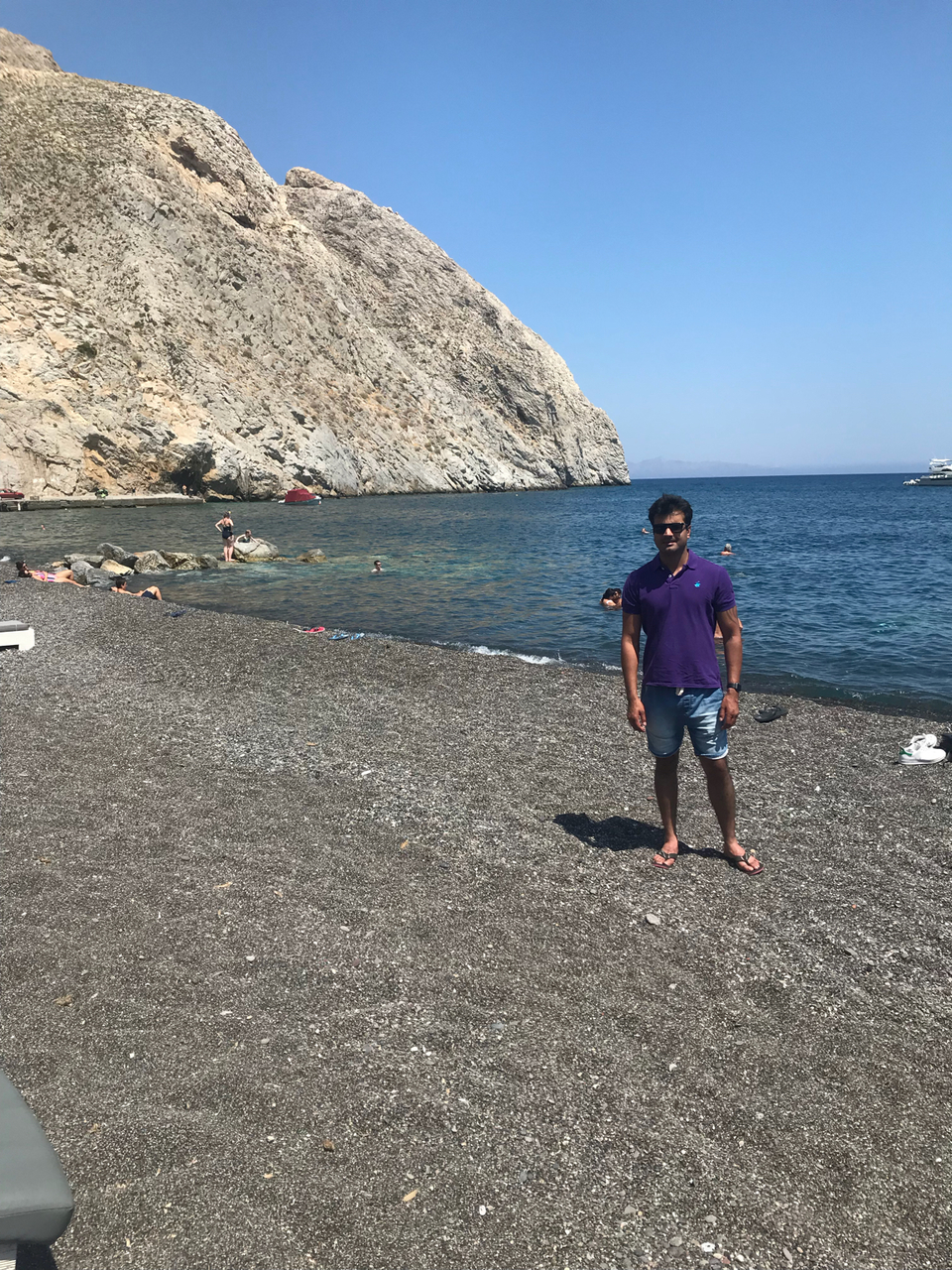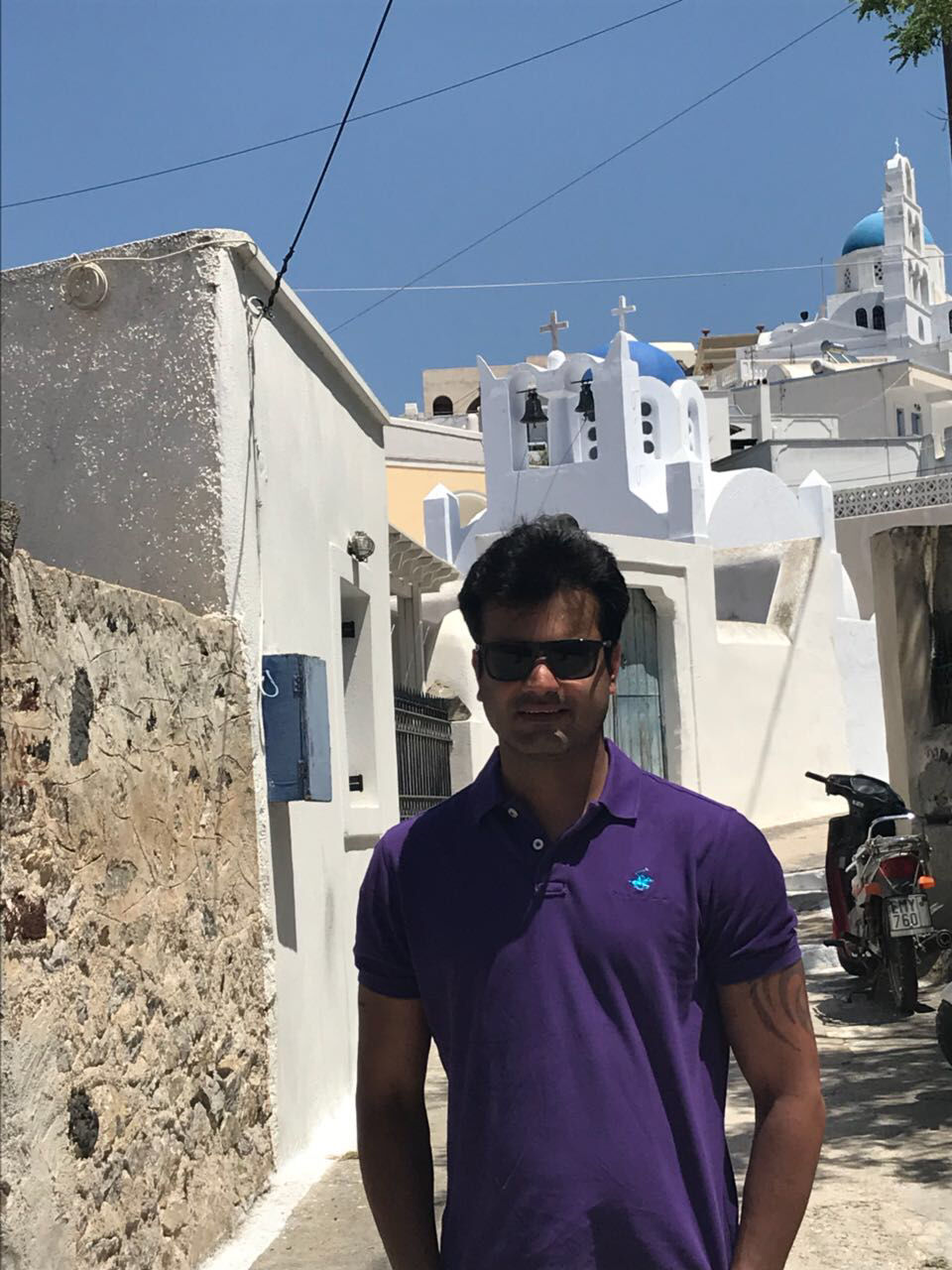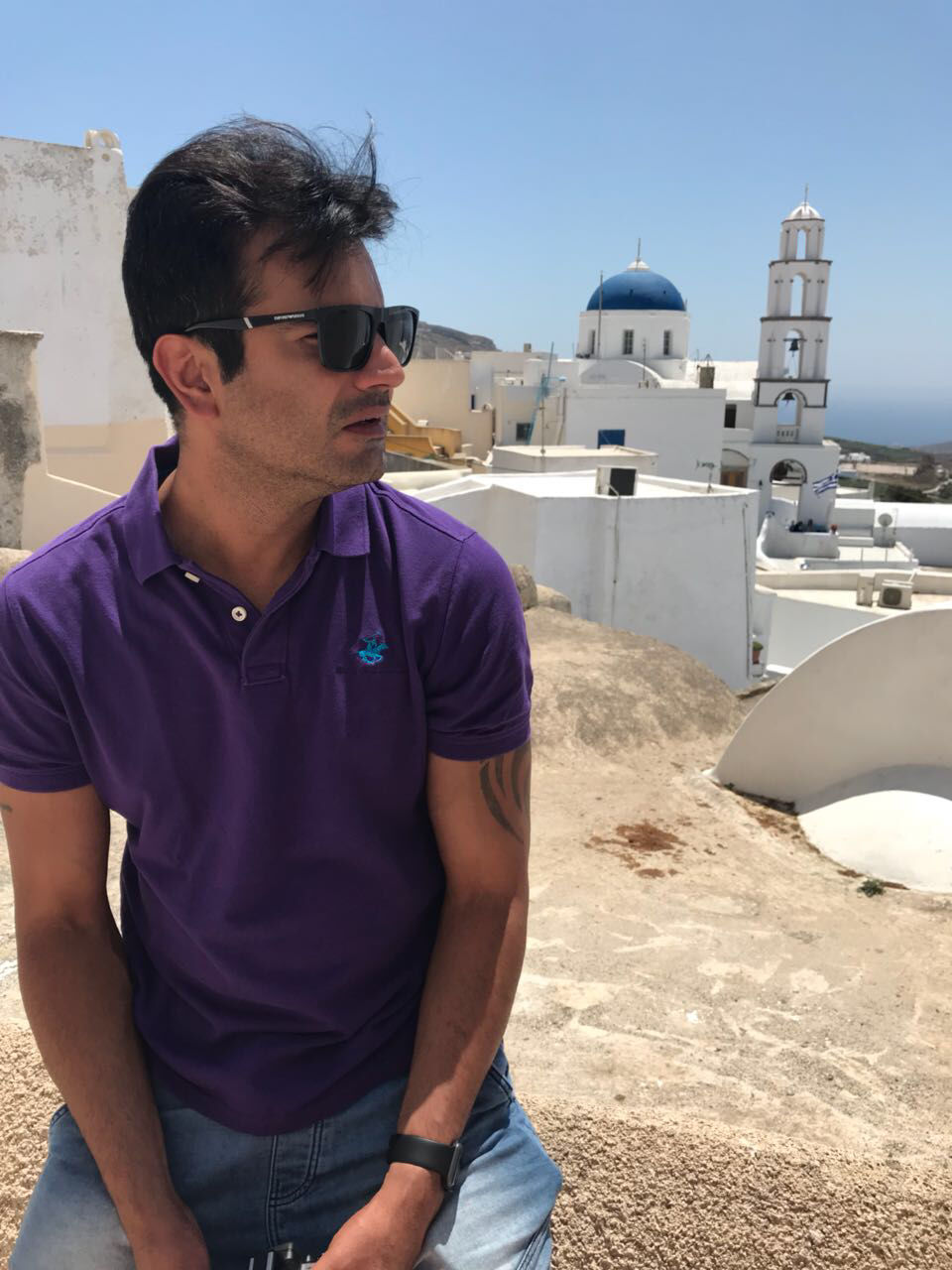 Fira( capital of santorini) very vibrant place.
Here also you can c a beautiful sunset.
Lots of good cafes and bars and you can spend good time here.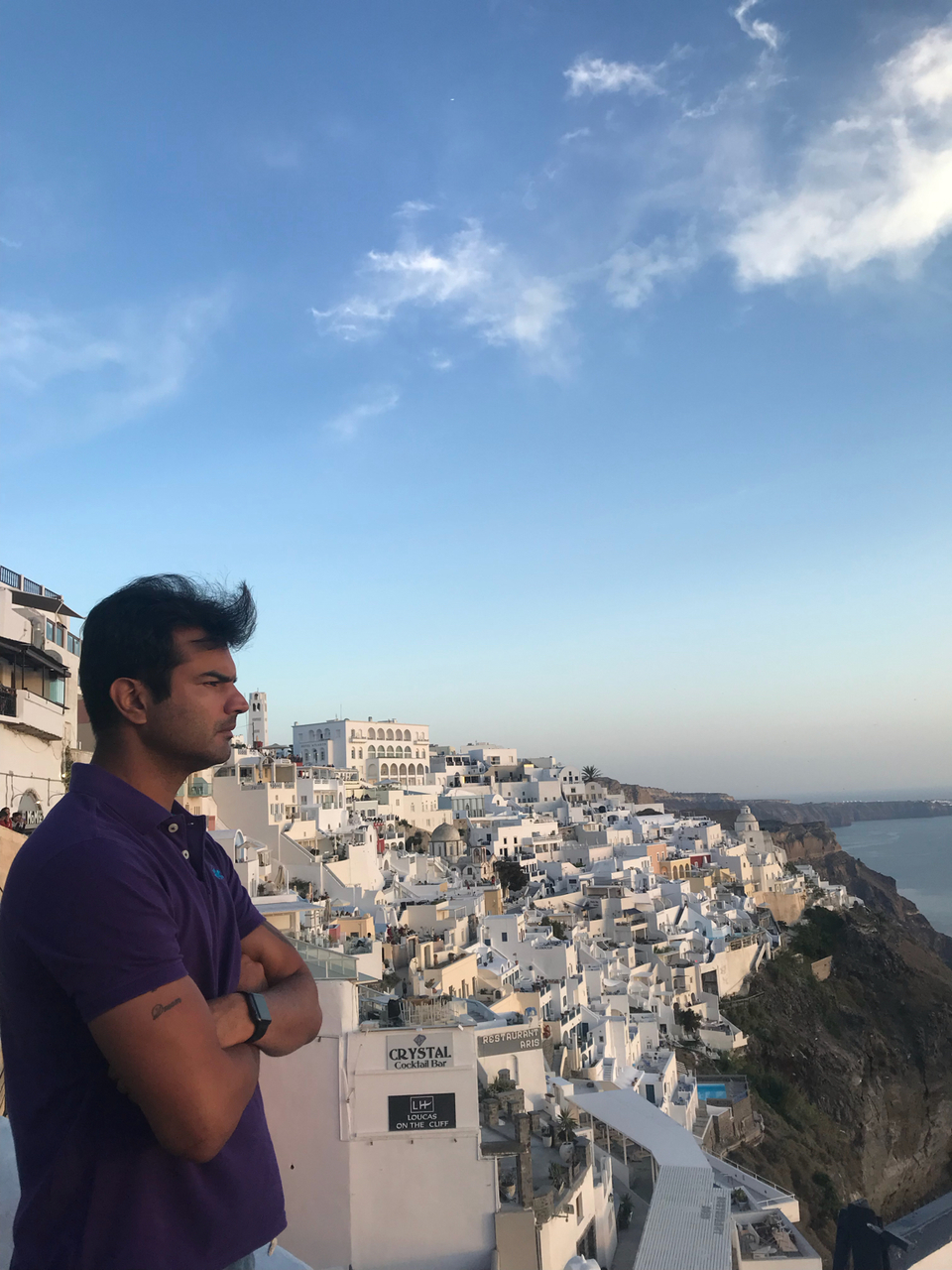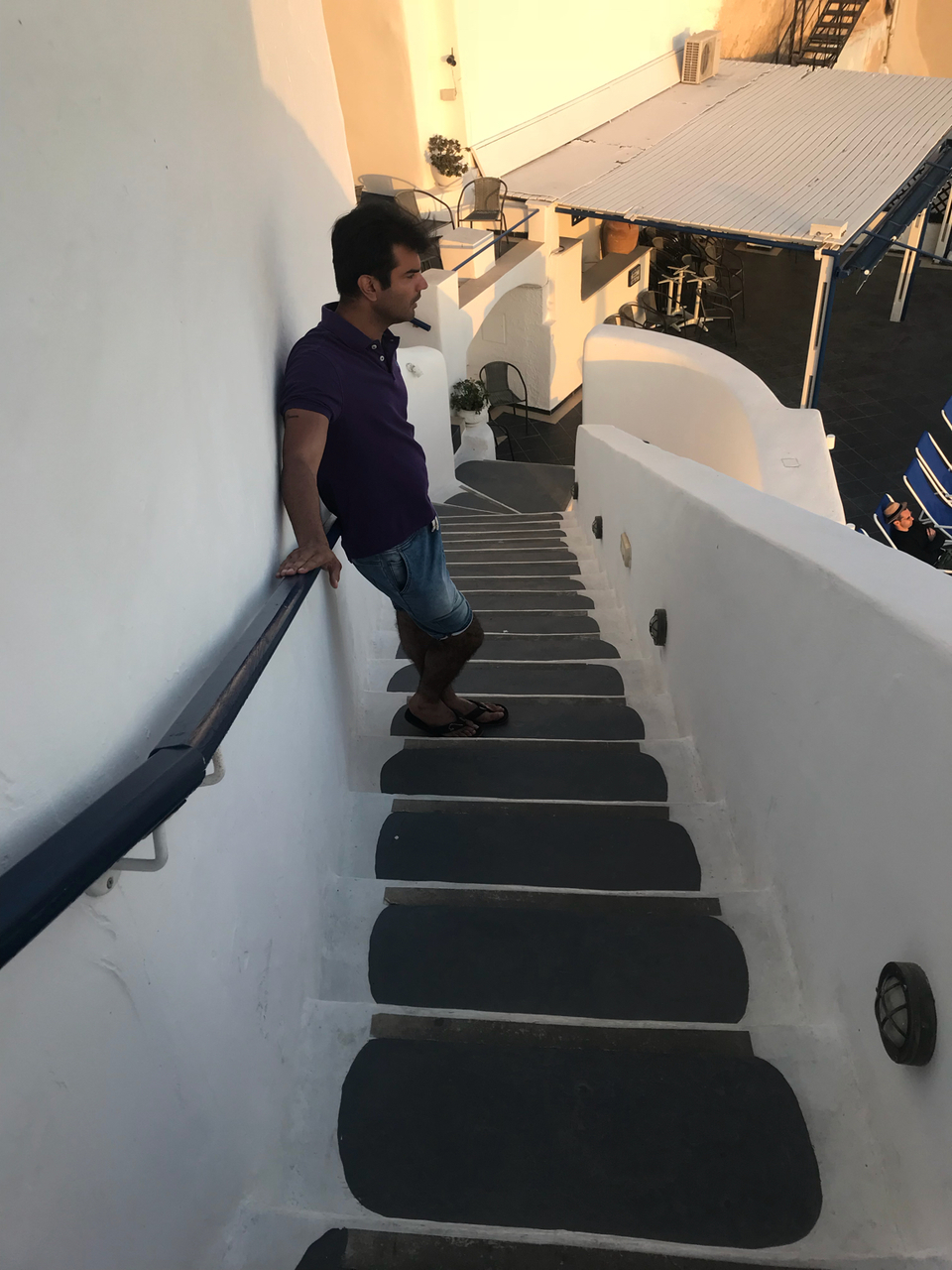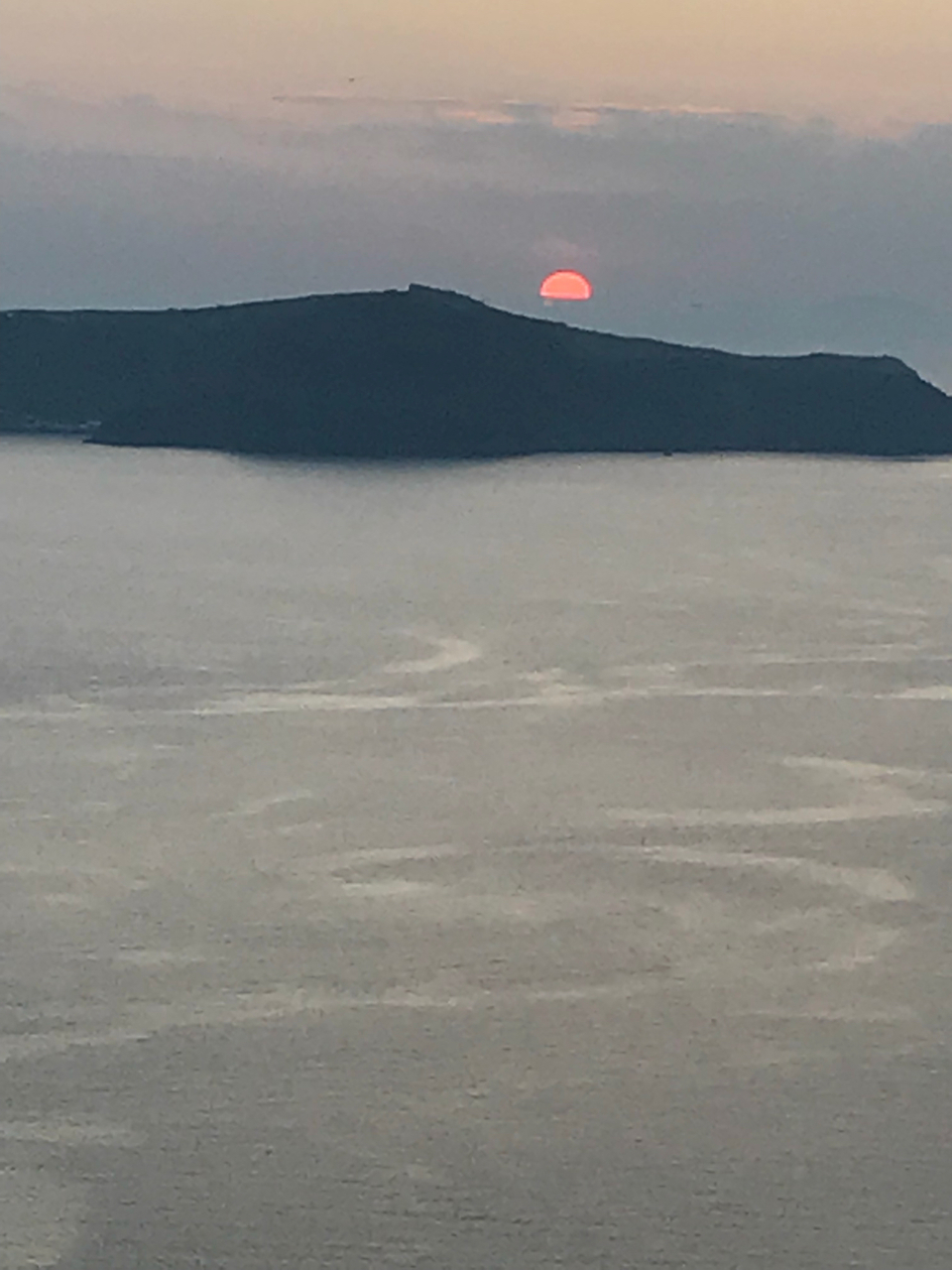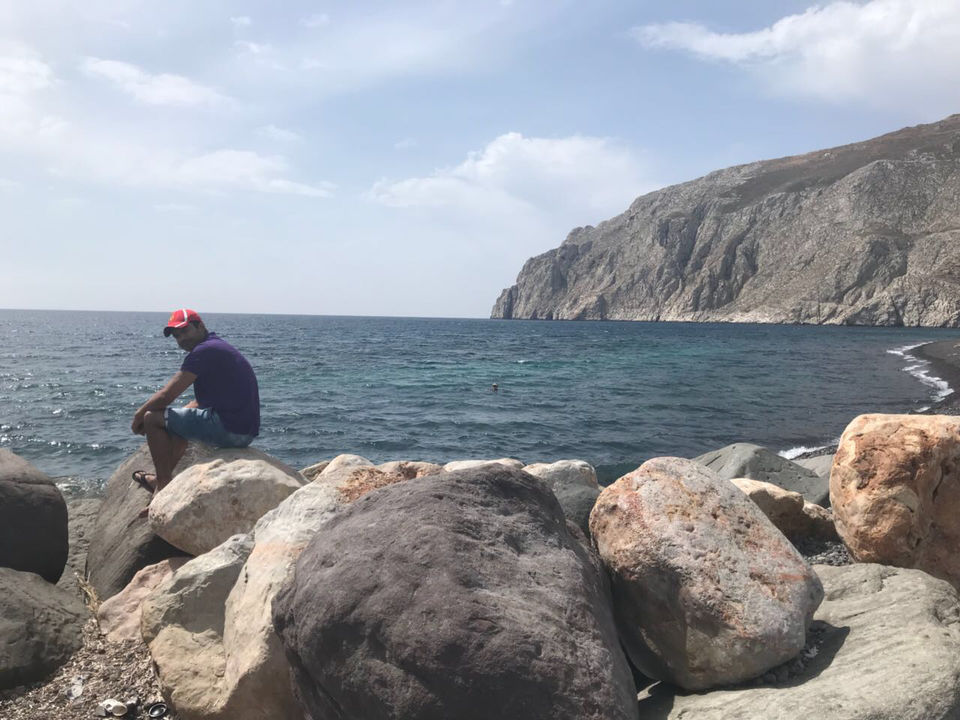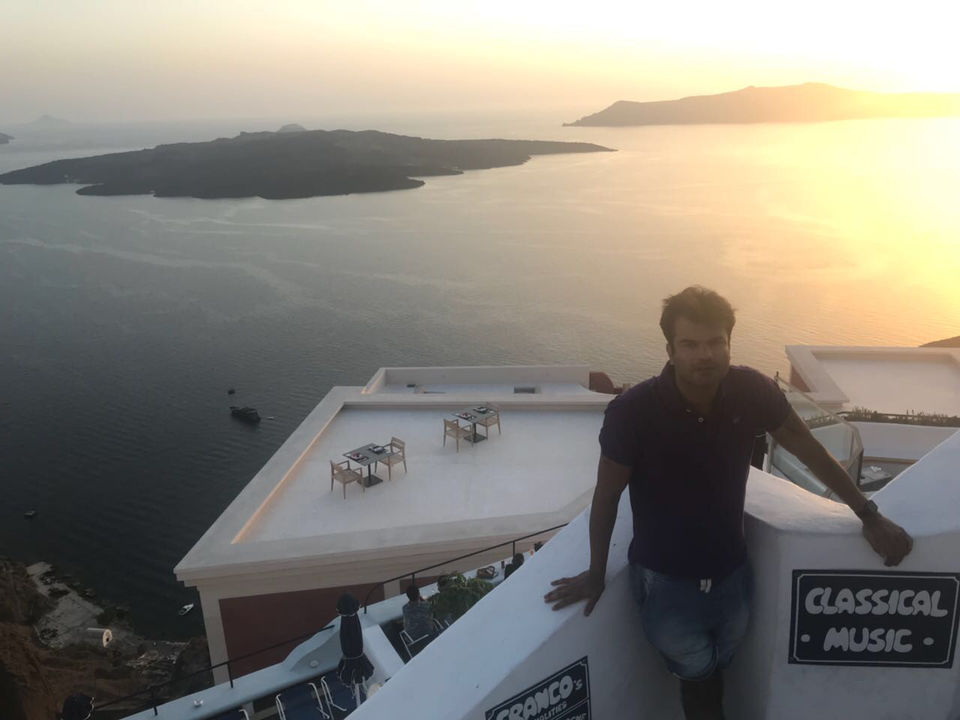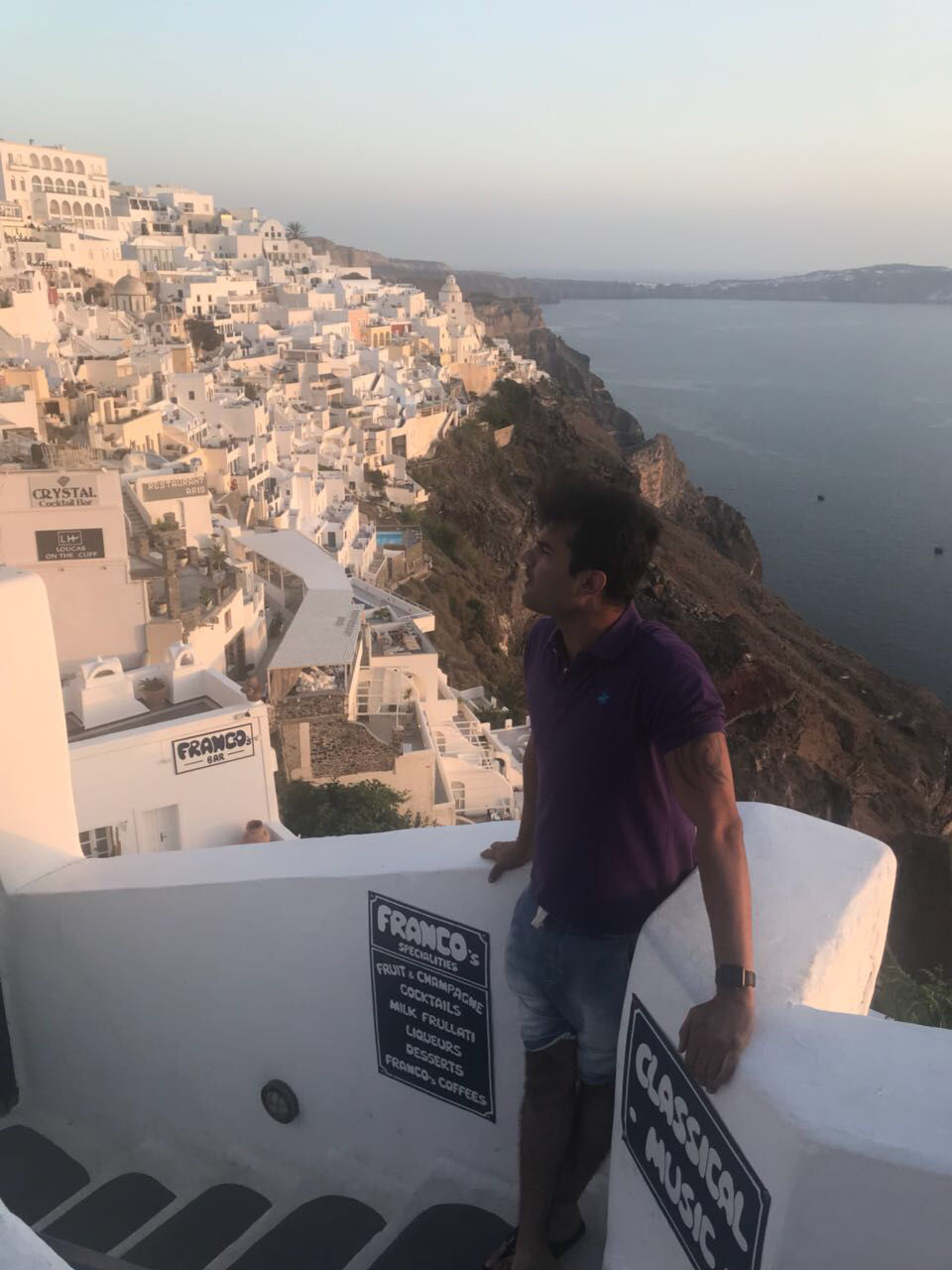 Then we went to the biggest island of Greece - Crete.
We committed a mistake that not giving much time. This island is so huge that it needs atleast a week.
There are two ports Heraklion and chania to reach this island.
Chania is more beautiful and has a beautiful old town and Venetian harbour.
Light house and many things to c.
Chania is an awesome place to spend few days.
And Heraklion is another beautiful place to spend few days.
Lots of day trips and many beautiful caves and beaches are there .
We covered a superb beach seitan lamania beach.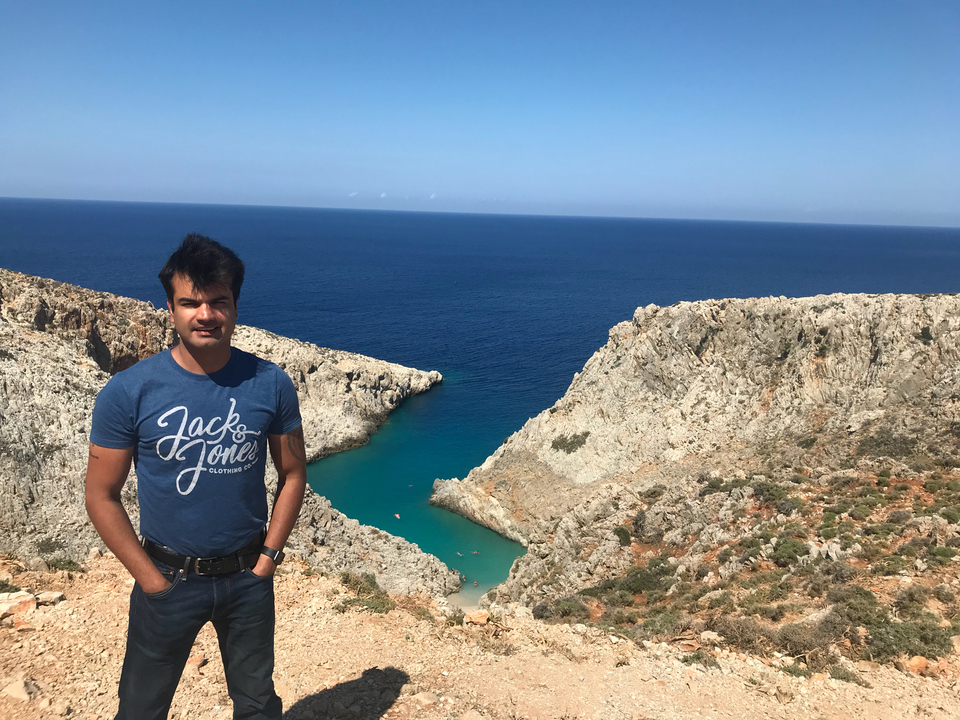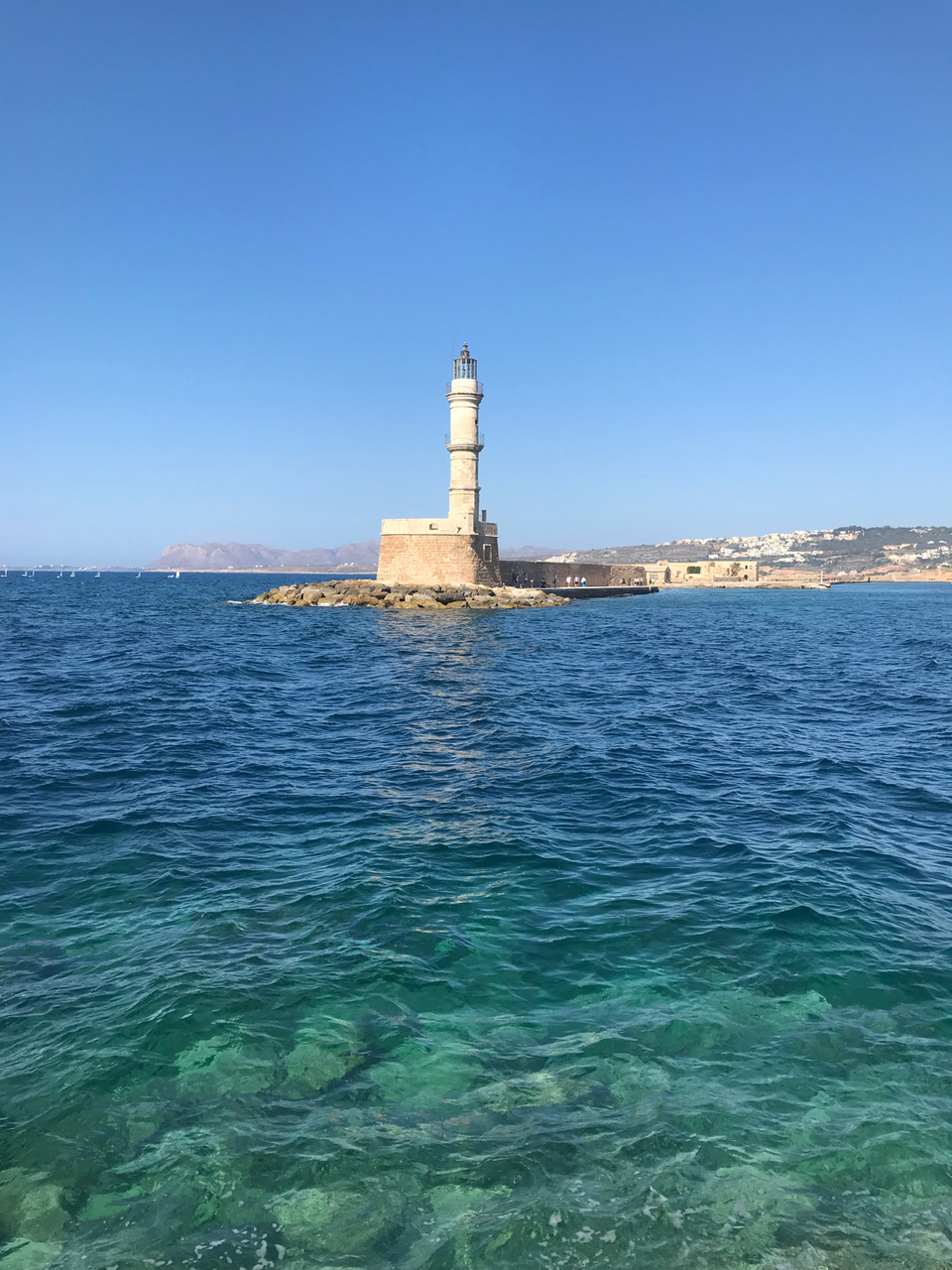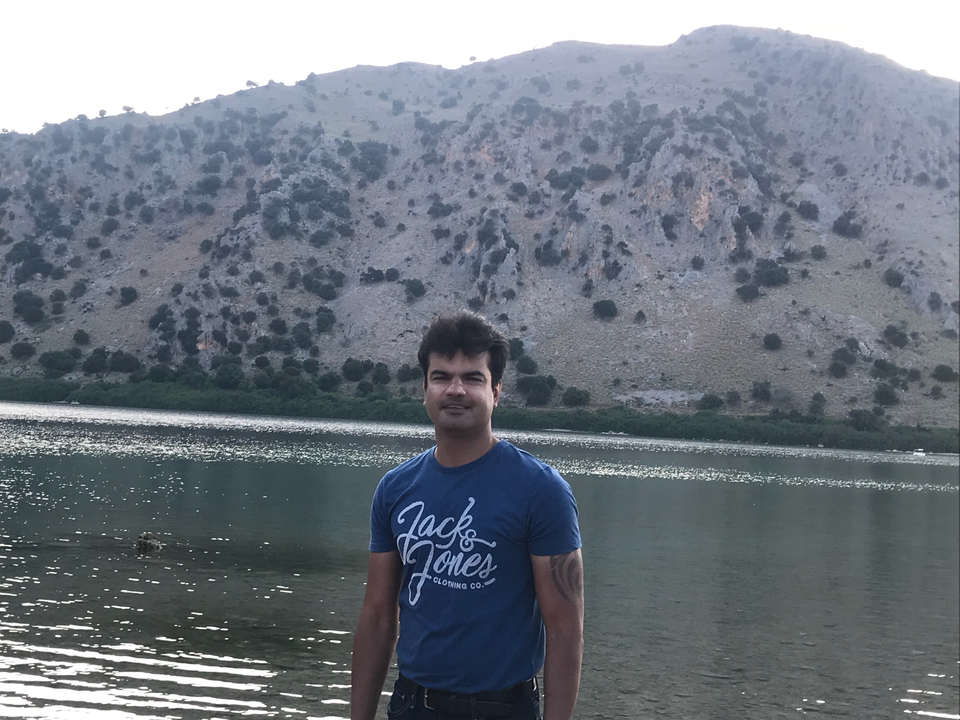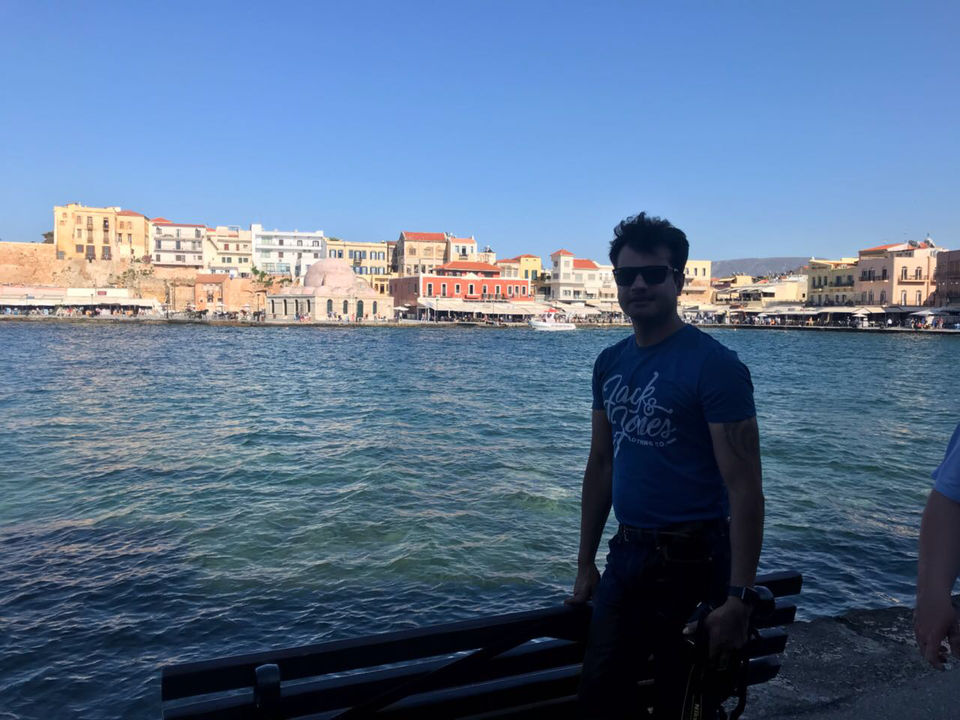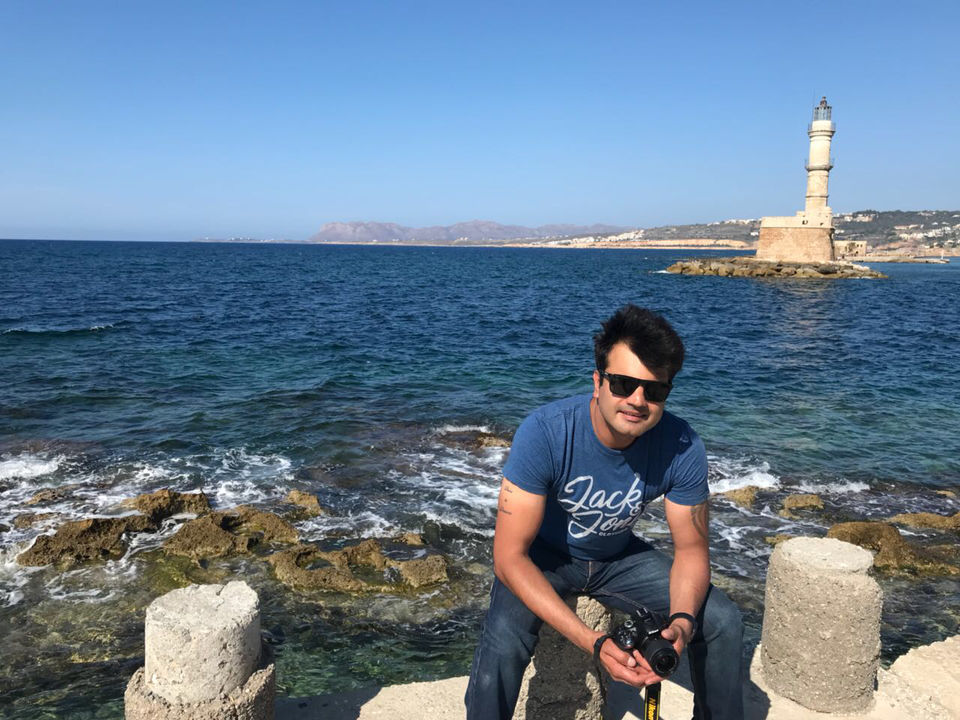 Beautiful Heraklion and we covered old Venetian fortress and many beaches . Though it was a 13 days trip but I have summed it up in 10 days. Last day we went to Athens again for a shopping day. Hire a car in Crete, and a drive from Heraklion to Crete is just wow. So you will love it.Greece doesnt give car on normal license, they need an international license. We somehow managed through a local vendor. But if you book online through europcar, Avis etc they will not give the car if you don't have an international license.