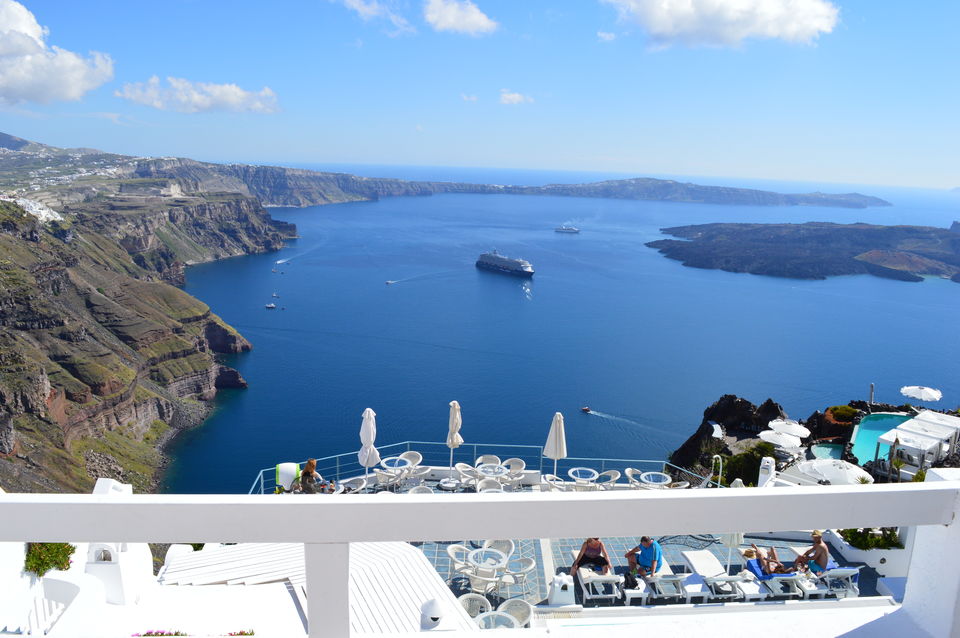 Athens - capital city of Greece.
Raise your hands if your love for aesthetics in never ending. Well, I'm sure most of us fall in this category. Hence, trust me; a visit to the heart of Greece is must for all beautiful people. Being a powerful civilization, this city is still dominated by 5th-century BC landmarks.
What's better than experiencing the beauty of this city on a day like Good Friday? After the completion of our arrival & immigration formalities at the Athens Airport, my better half & me boarded a metro to Syntagma Square (center of Athens). Having said that, opting for a stay near Syntagma Square turned out to be the best decision one can ever make. This is simply because when you live near the center of Athens, you are typically ensuring that a majority of tourist spots are nearby. Thank us, later :P Since we heard a lot of good reviews about Airbnb rooms, we decided to book one for our 2-day stay at this gorgeous destination. In the day, we commenced our visit by touring around the Parliament House wherein we witnessed the changing of guards ceremony, followed by the mid night mass – procession, later in the night.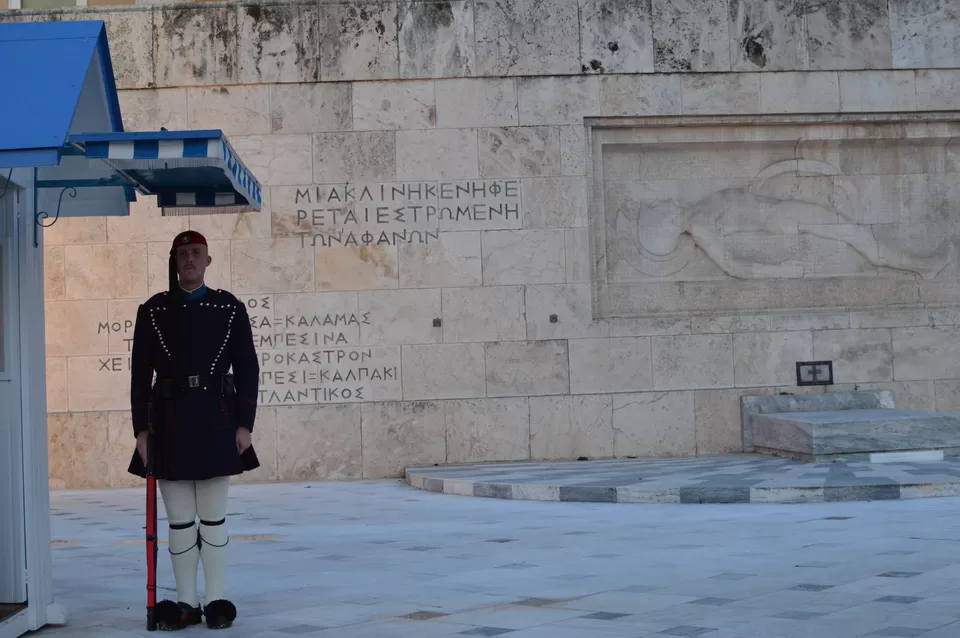 Day 2: The second day of our tour was quiet adventurous. This is simply because the climb to the most popular spot of all times i.e. Acropolis of Athens takes a good 30 to 45 minutes. Therefore, if you're all set for this adventure, then see to it that you get your hiking shoes out and head straight to the Acropolis. While the climb might wear you out, the route to the Acropolis ensures that you keep going till the very end. With tiny yet the most beautiful villages on the way, the trip to Acropolis makes it totally worth all mini-trek.
Once you reach the hill top, it takes another additional 30 minutes, since the ticket queue is crowded. See to it that you don't give this queue a miss for unwanted hassle, later. Don't be disheartened with the climb and the queue because there is no better feeling in this world than experiencing the breathtaking view on the top.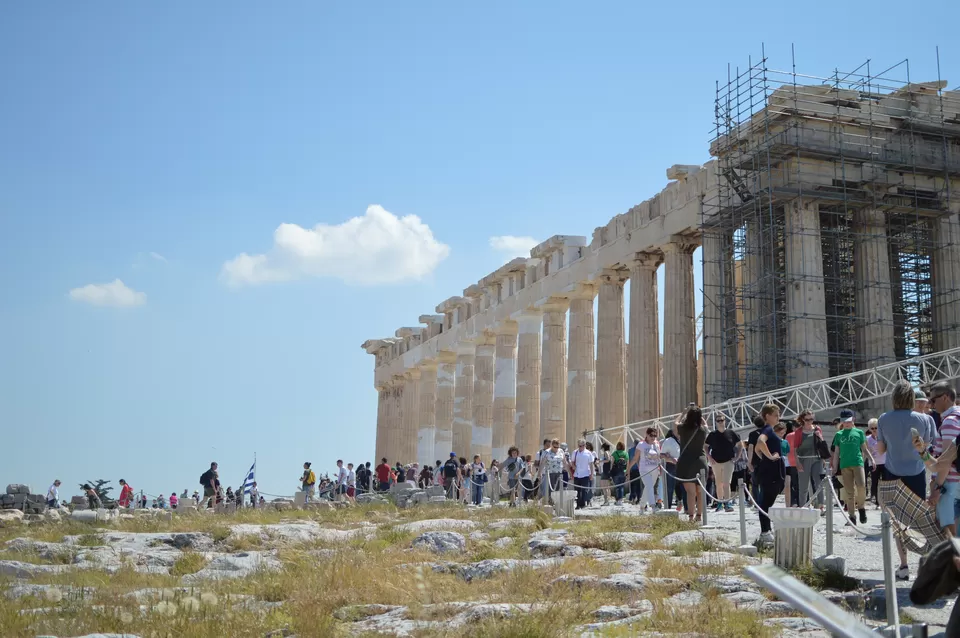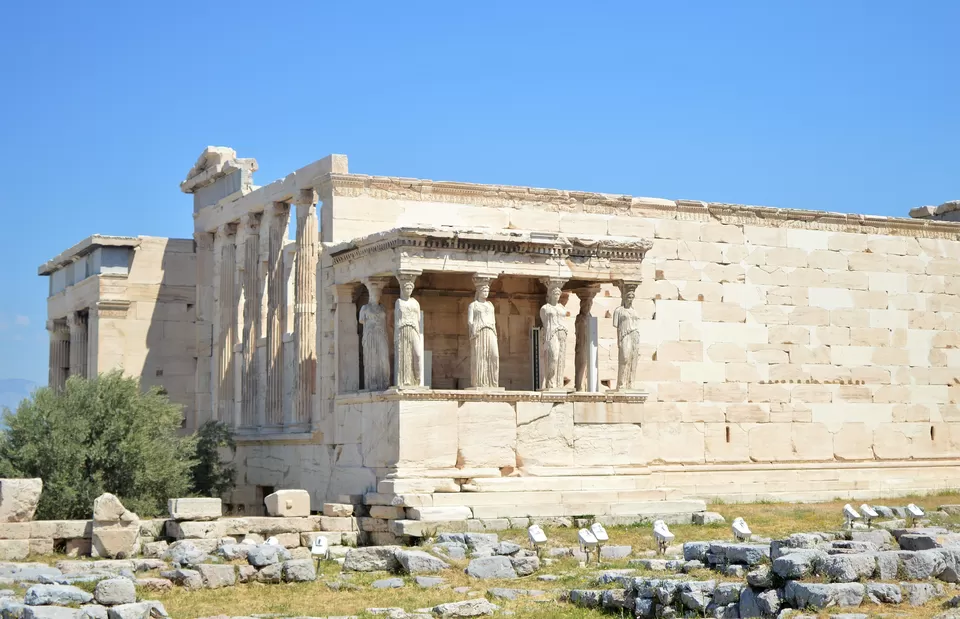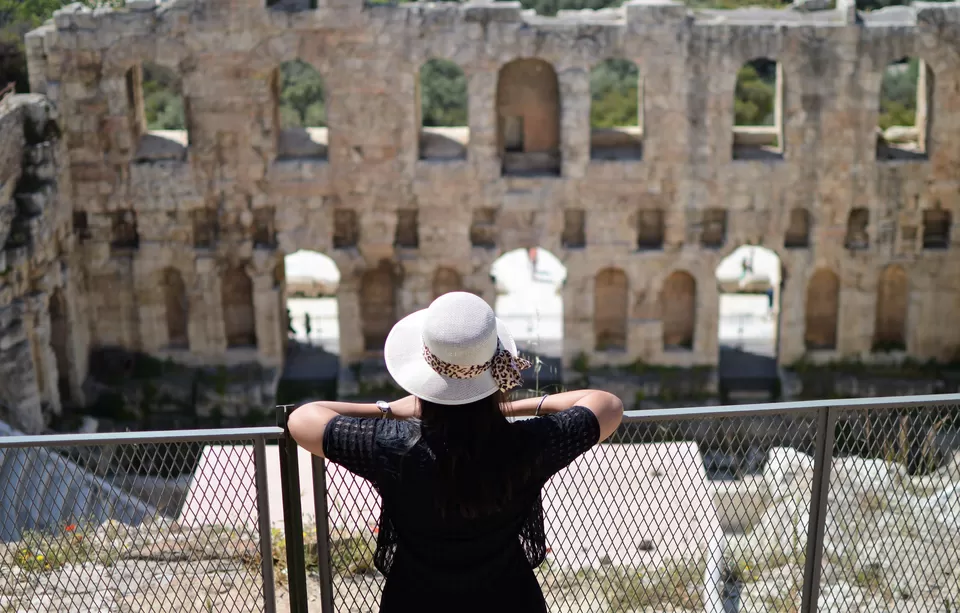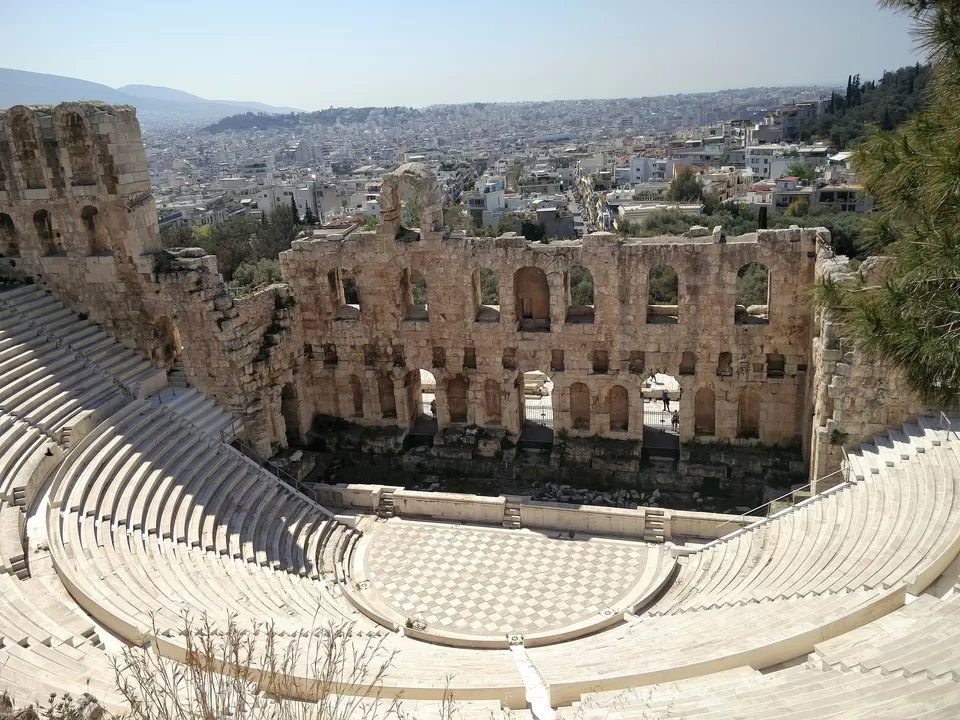 After the tiresome walk to the Acropolis, we headed straight in order to fill our tummies with scrumptious meals at the Plaka Street. When you are here, you can spend maximum of your time gazing around the Plaka streets. Where you get to see all the sidewalk bistros, family-run tavernas, souvenir shops & many local shops. In case you're looking forward to indulging into some street shopping, then here's your chance!
Tip: Buying souvenirs is way cheaper in Athens than from Greek islands.
Day 3 - Firstly, we were super excited to reach our most anticipated destination: Mykonos. Secondly, Mykonos is the most stunning place one can come across. Therefore, saving all our enthusiasm for later, we boarded a ferry from Piraeus - Athens port to Mykonos port, which takes approximately three hours to reach. Since 'Mykonos Beach Hotel' was very close to Little Venice area, we decide to make it our home for our Day 3. And oh, did I mention that this hotel is worth every single penny? Well, our mornings were sworn by cool breeze by the sea and the nights were welcomed by the dancing moon lights in our windows.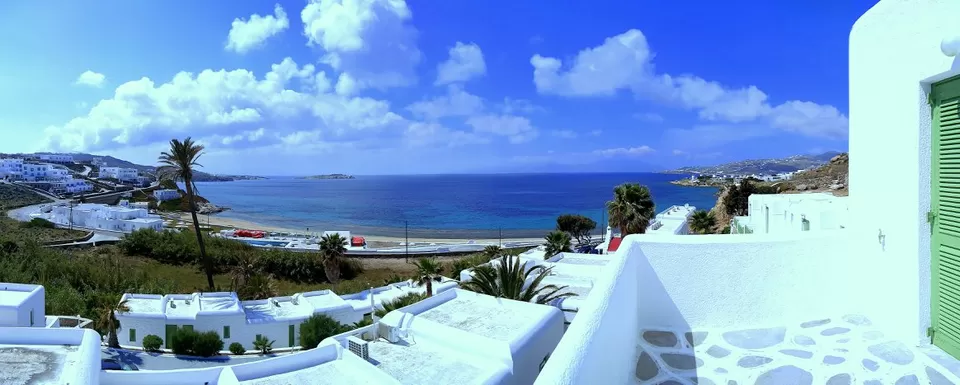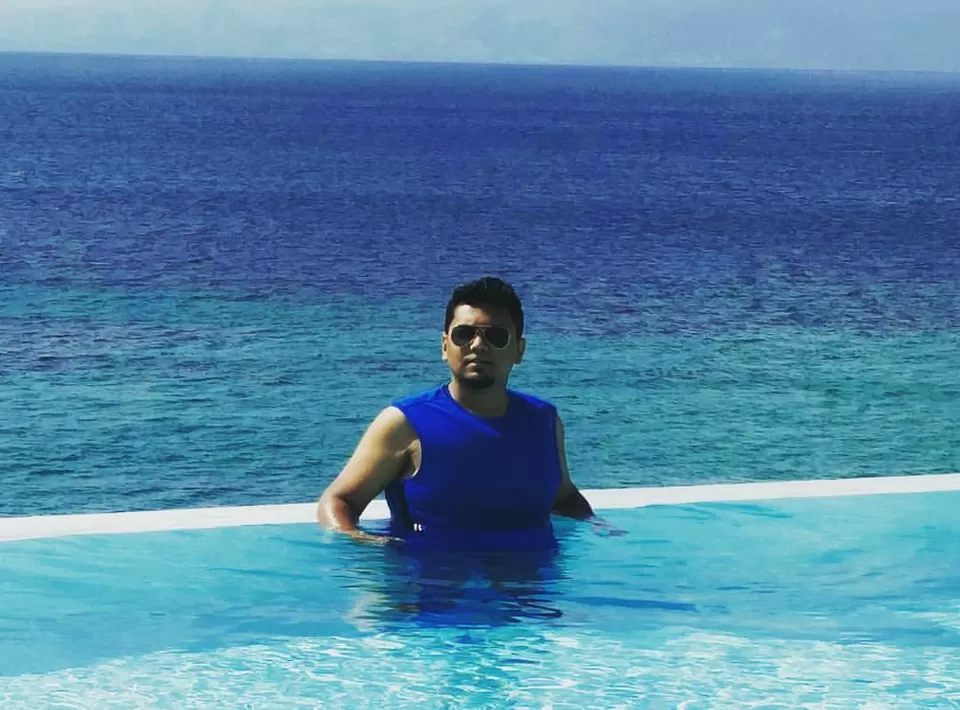 One of the things I love about Mykonos is that it's little & can easily be explored in a day or two (few days additional are a must if you really want to experience the island life). The island is a perfect blend of charm, culture, party and breath-taking views. With a stay in Mykonos, one can simply witness the white-washed neighborhoods and alleyways with a blue Aegean backdrop. Trust me; the island's architecture is one-of-a-kind.
When you are at Little Venice, how can you give the picturesque beauty of this place a miss? In order to cover each part of this stunning place, we first decided to visit the Mykonos Windmills & Little Venice. After I visited this place, I was stunned with its astonishing view!! The sunset at this place mesmerized us. Post our visit, we had dinner by the beach to not only enjoy the pretty view but also to listen to the sound of waves and winds.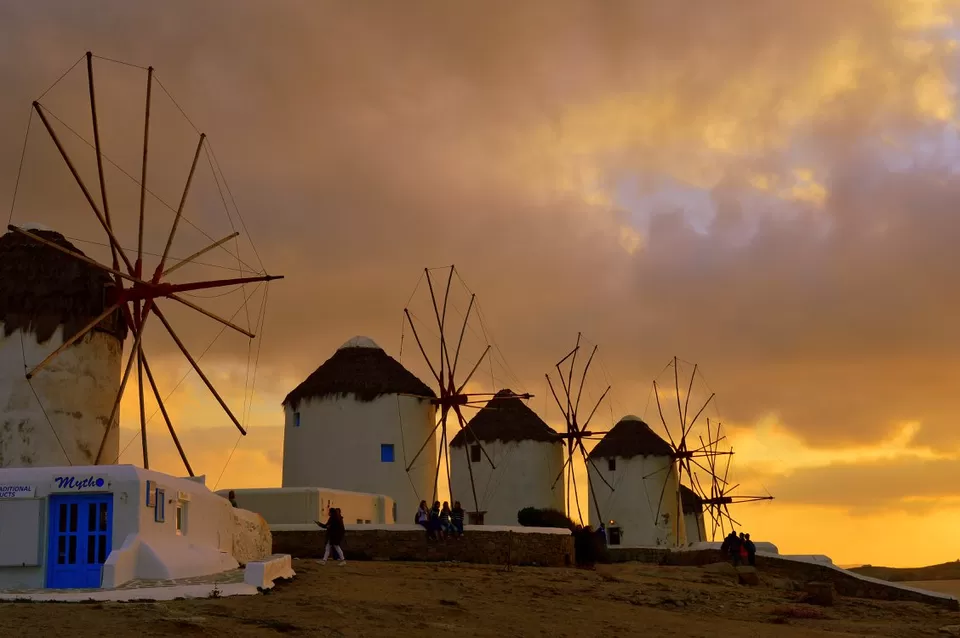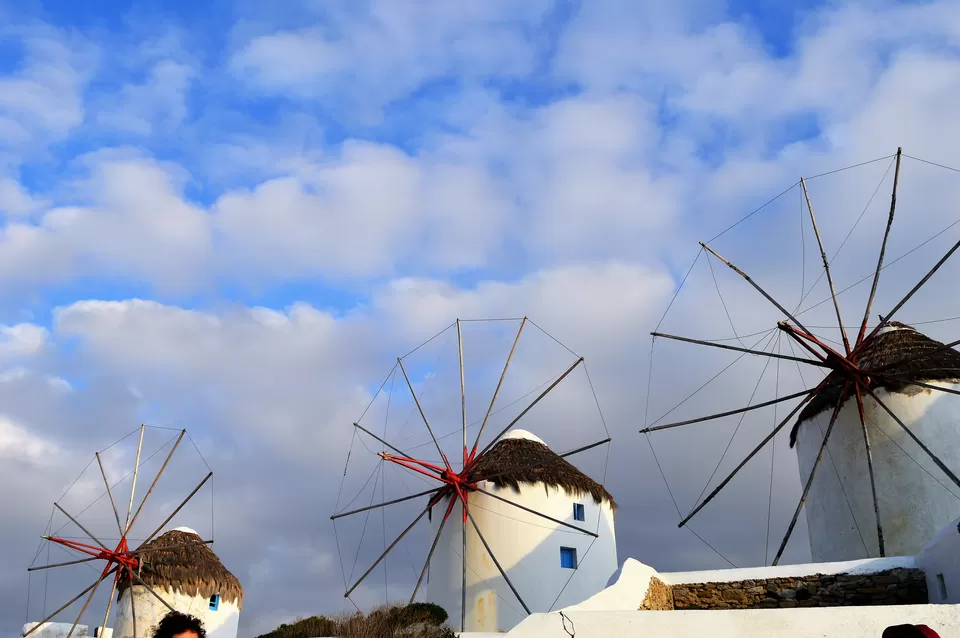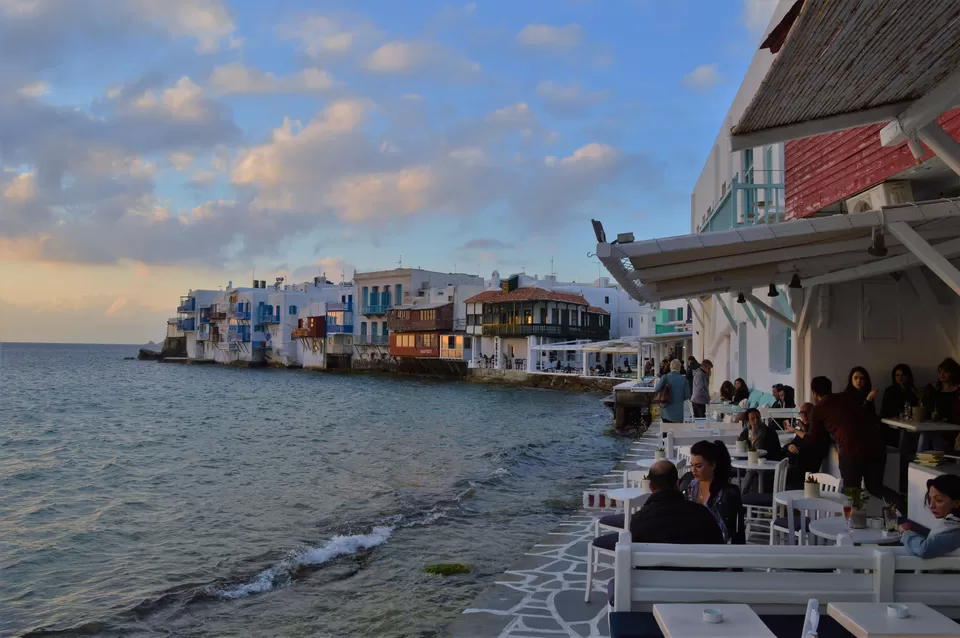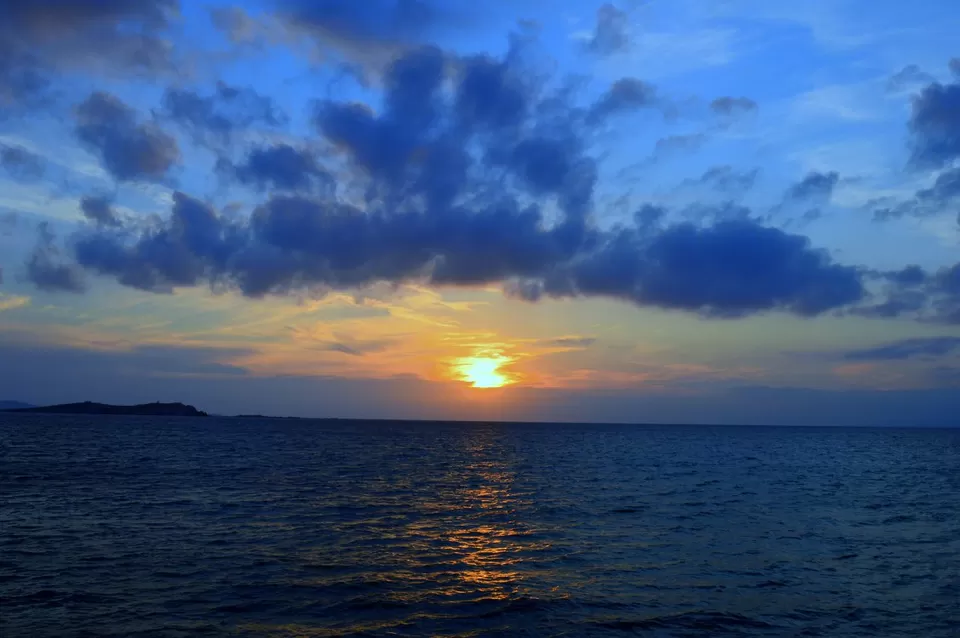 There's a reason why this island is named as the Paradise beach. Due to its impeccable island experience and beach vibe, Paradise Beach should be on your top places to visit in Greece. While our first day was spent walking around, the next day went by riding the rental bike provided by them at this island. Whether you're looking for a romantic beach getaway or a night partying at an island, Paradise Beach is perfect for every tourist.
Tip: Do not forget to carry your international driving license.
A trip to the Mykonos Port is ideal for those couples who fancy roaming around the street hand-in-hand, admiring the beauty of the streets. Being a part of that clan, my wife went strolling around the famous streets & shopping areas in Mykonos. Undoubtedly, we were completely bewildered with the beauty of this town.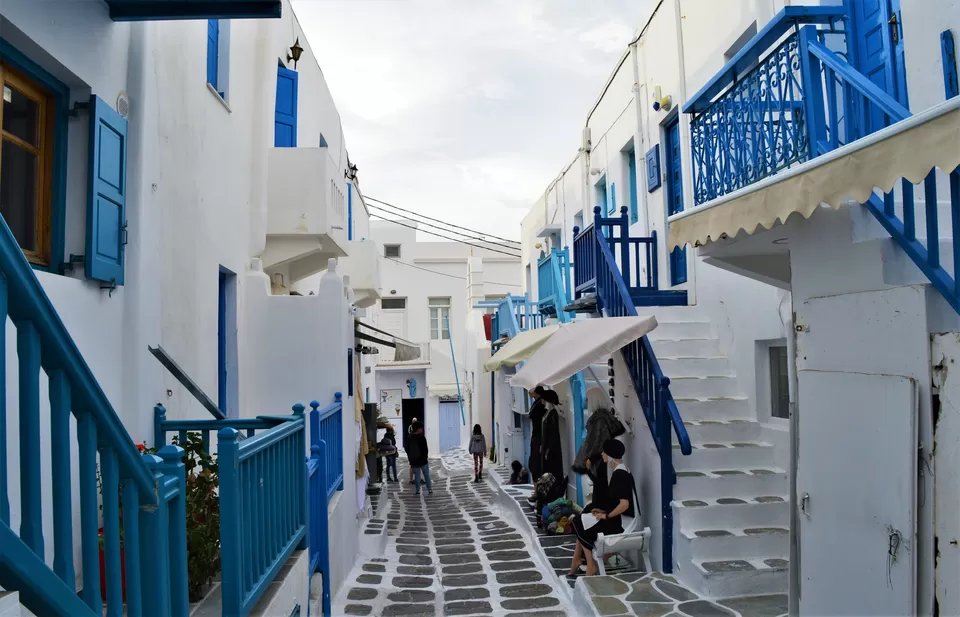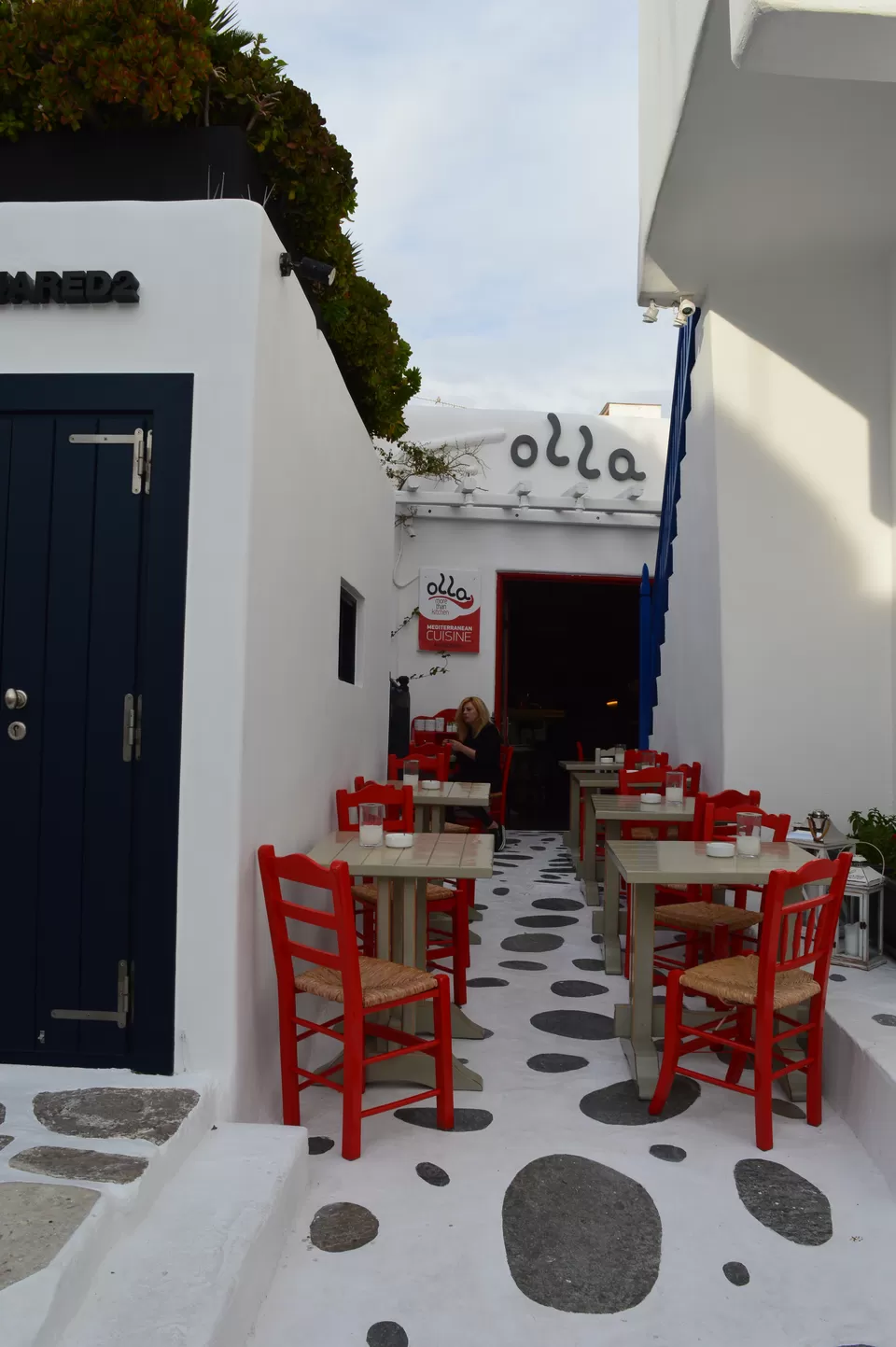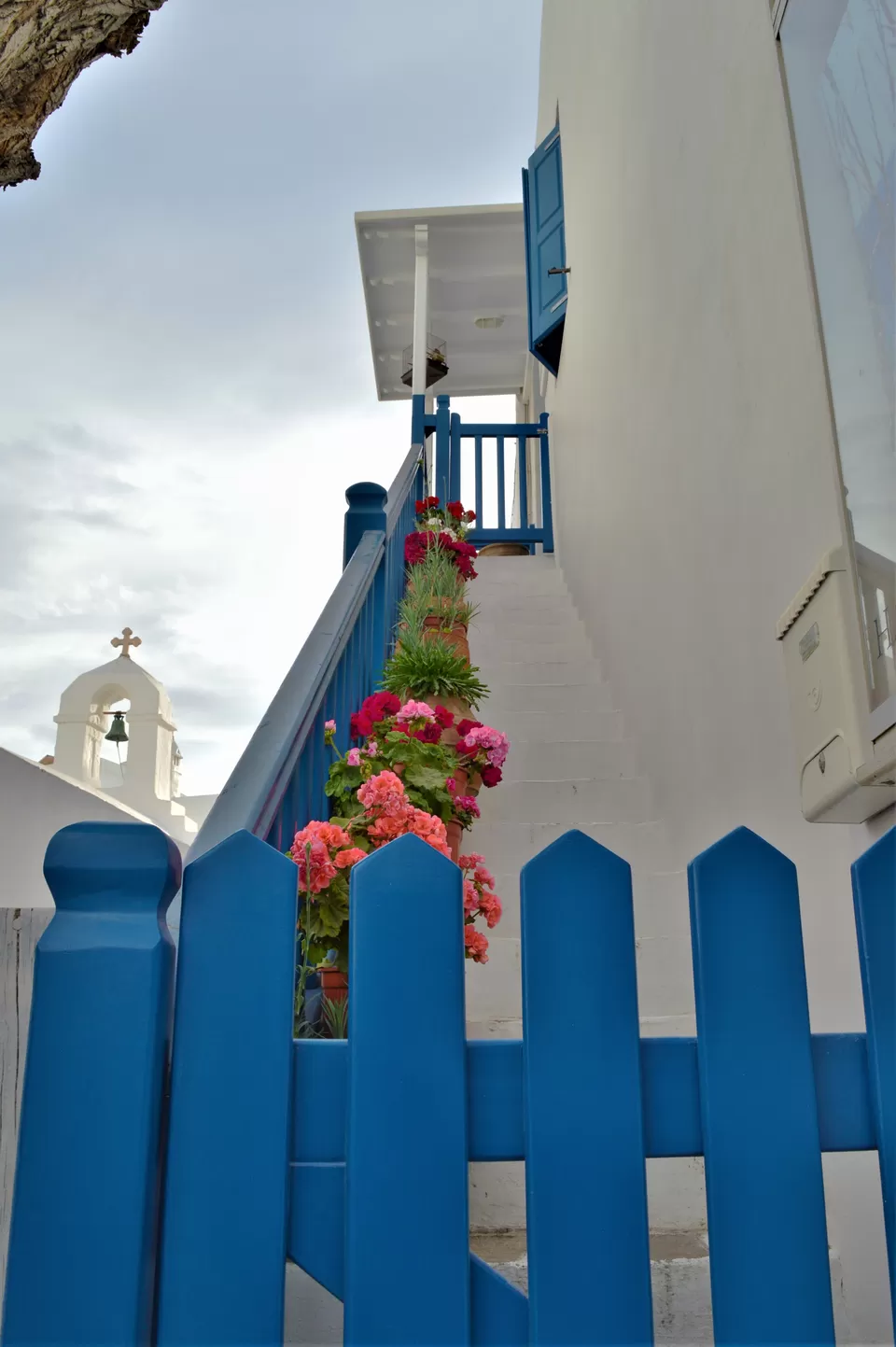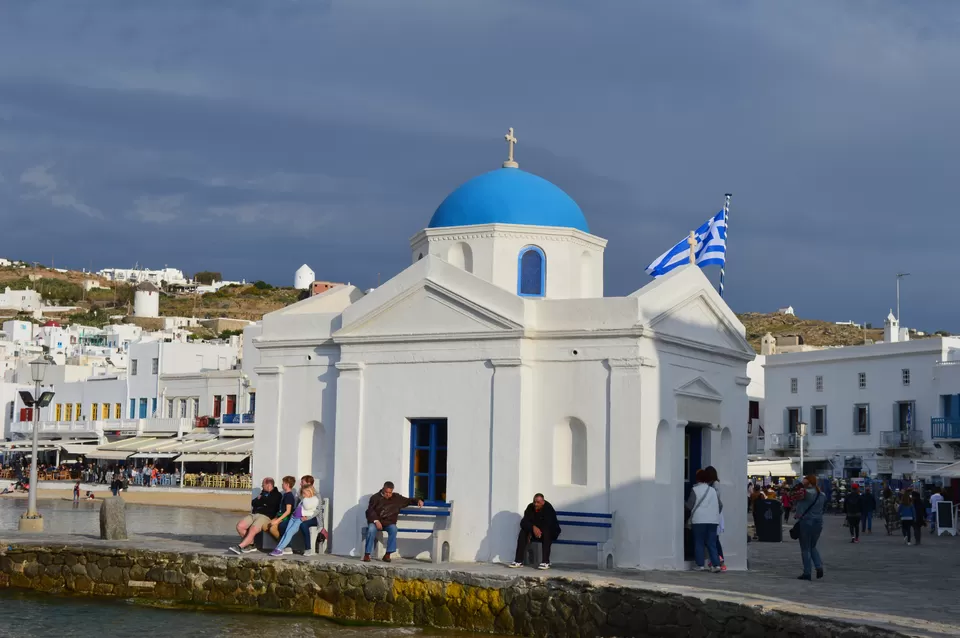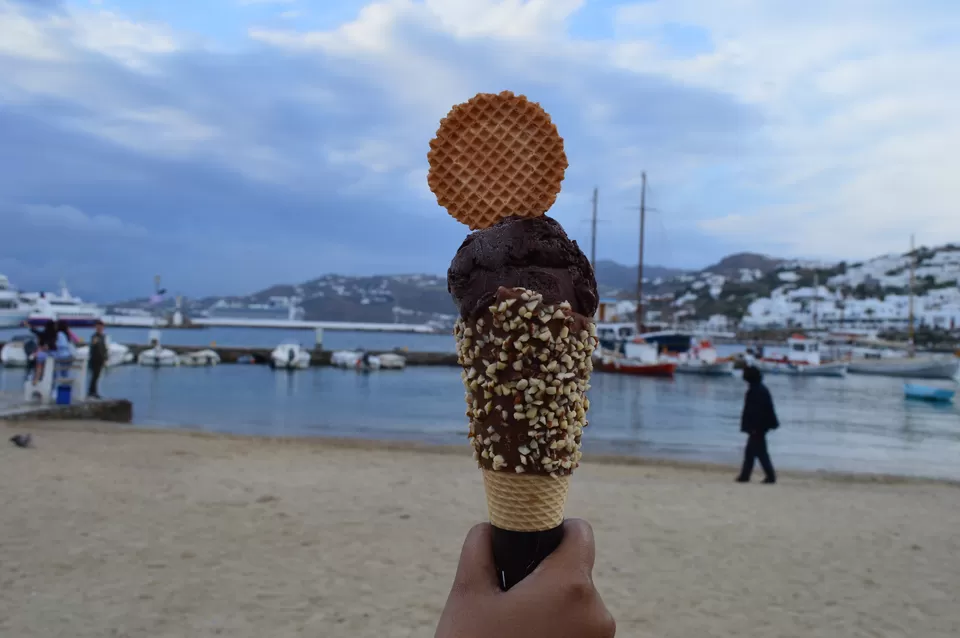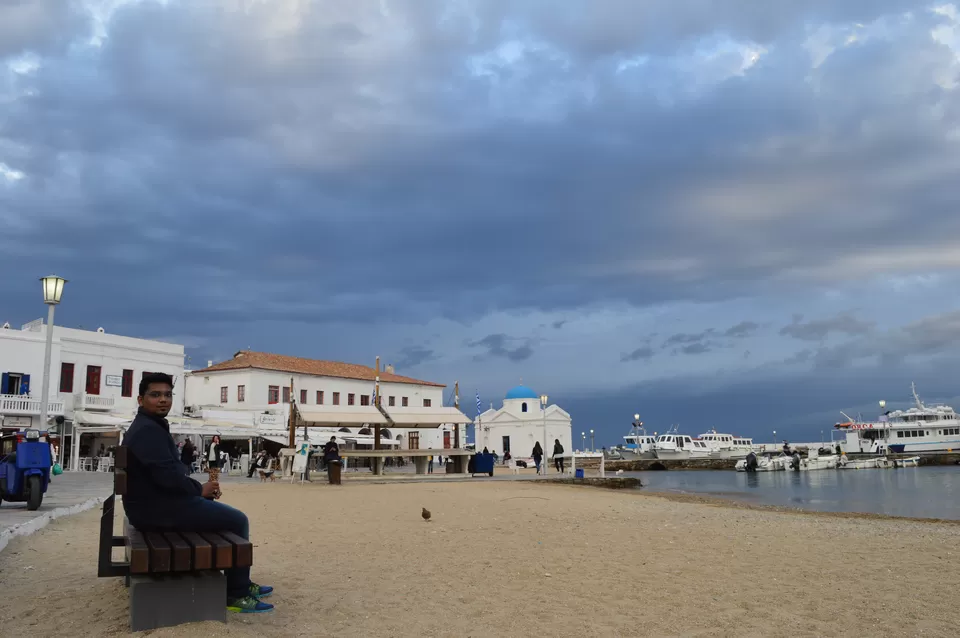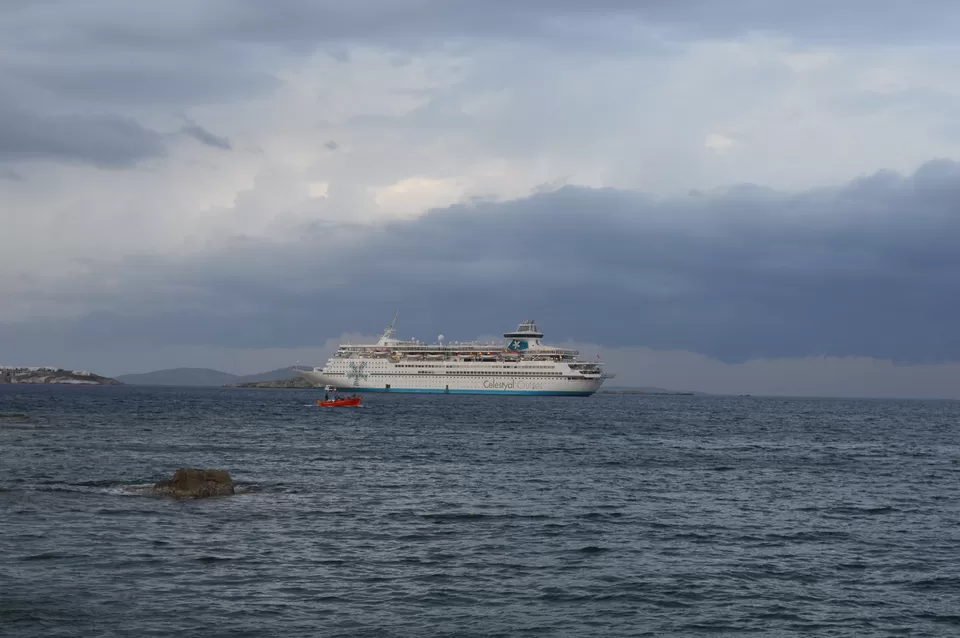 You know that one showstopper who knows how to turn heads of the plenty? Well, the same way was 'Santorini' for us. Trust me, your hours and hours of browsing through Santorini pictures does no justice to this place. If you really want to witness every inch of this extraordinary island, you MUST visit it. While booking for my stay in Santorini, I was both excited and anxious, at the same time. Speaking of which, I made sure that I did my best to manage my own expectations in 4-days at this Greek island.
Anyway, before I ramble on any further about how phenomenal this place is, I want to share some of the very best things we did in Santorini.
1.) Hiking from Fira to Oia (Must do)
2.) Watching the sunset in Oia
3.) Visiting the Santo Winery
4.) Exploring the capital, Fira
5.) Witnessing the Black Sand Beach, Kamari
Fira to Oia Trek: To witness the splendid views of Santorini, one has to take this trek from Fira to Oia. Hence, we begun the trek post-lunch at around three so that we do not miss the marvelous sunset at Oia. Since we wanted to watch the sunset, we undertook this trek way too early. The place was too jam-packed and fortunately, once we reached the top we got a place to sit and relax and enjoy the view. Post-sunset, we took the Bus to Fira and were back to our hotel.