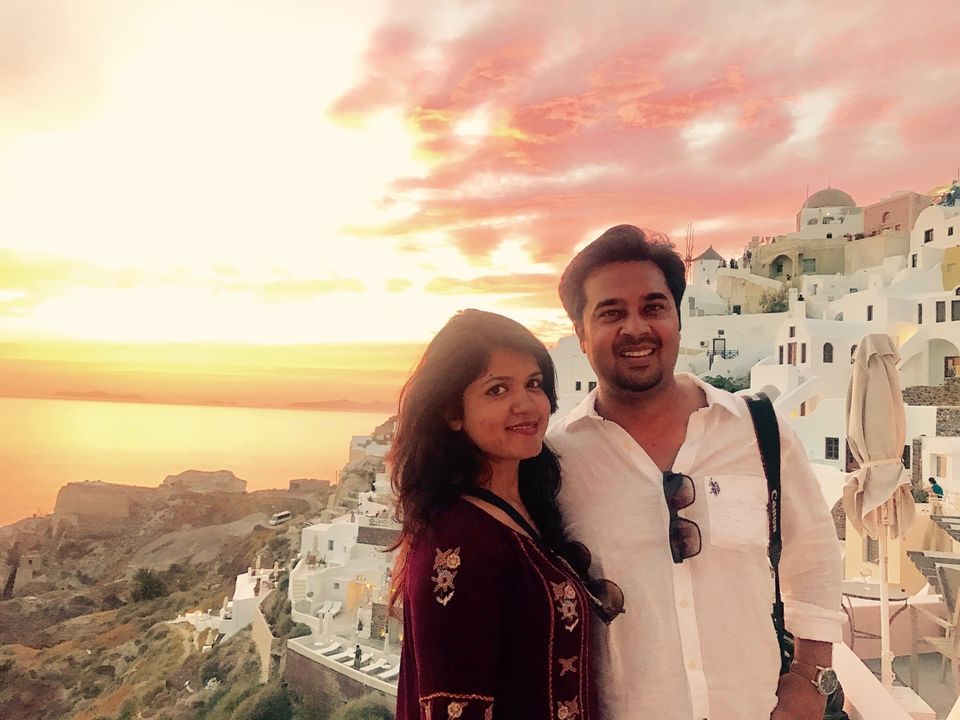 Choosing Greece(historically knows as Hellas) among other destination was quite easy for us to experience the most romantic trip of our life.
* We traveled through Bahrain.
* Booked our package through Yatra.com; Agent - Triphobo.
* Trip plan: Athens-Mykonos-Santorini-Athens
As we came closer to the beautifully spread islands made of volcanic crater our excitement was exponentially increasing. The city is stretched widely; you get to see all modern structured building with the huge monument in the center that gives you chills and reminds you of movie "Troy" and makes you think about its history.
We arrived at our hotel "President", located in the midst of the city, lively and safe district close to the historic, cultural and commercial center of Athens.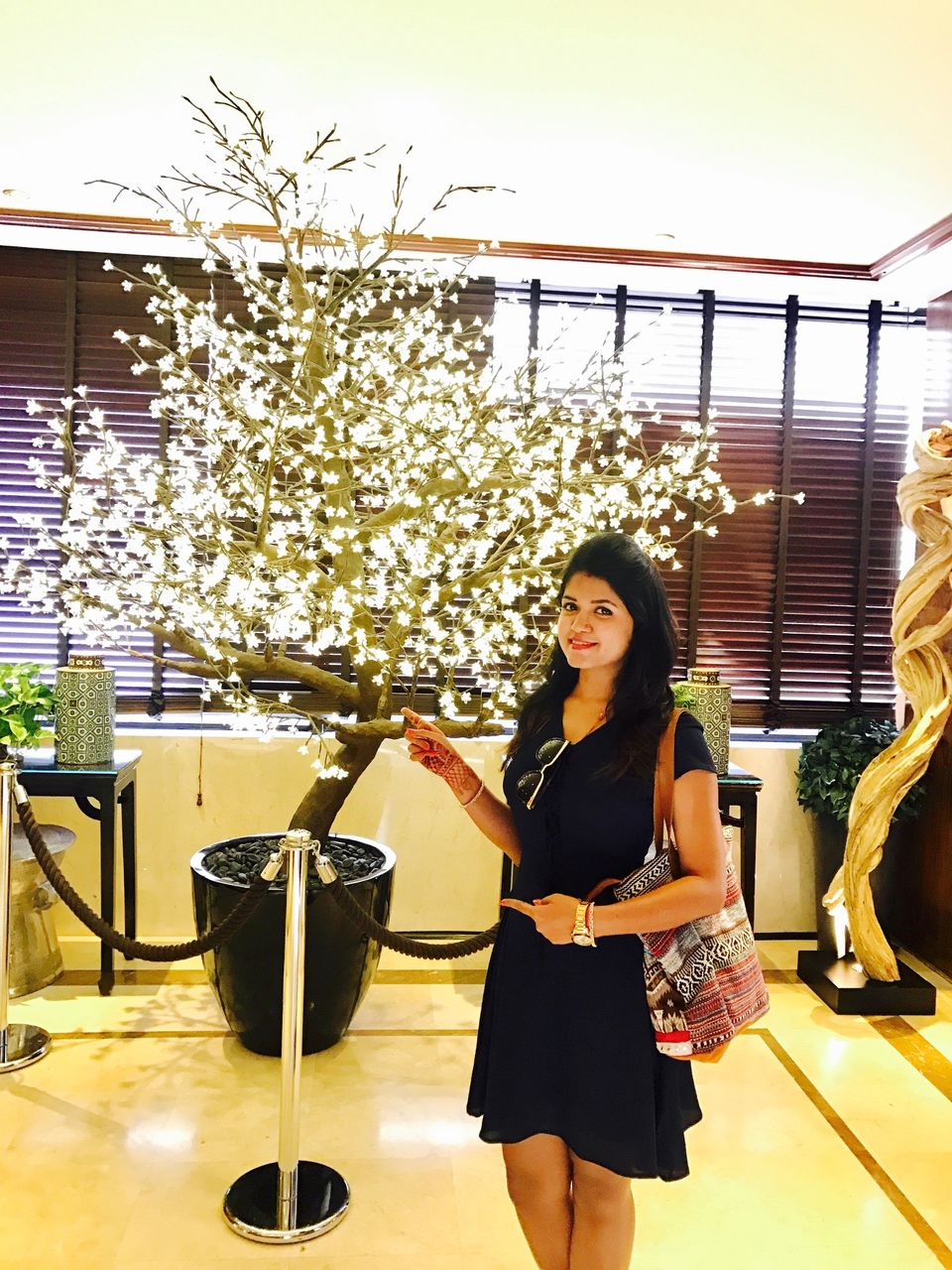 The best part of this Hotel is you will find the variety of restaurants within walking distance. As we freshened up we went out to explore nearby, bought the sim card for us(it's a must). Then we strolled more a found a beautiful small Greek restaurant. The food was as good as restaurants interiors, very reasonable and delicious. We ended up in a supermarket searching for some of best Greek wines. The people over there are so humble and helpful, one helped us to pick few best of the wines in the country.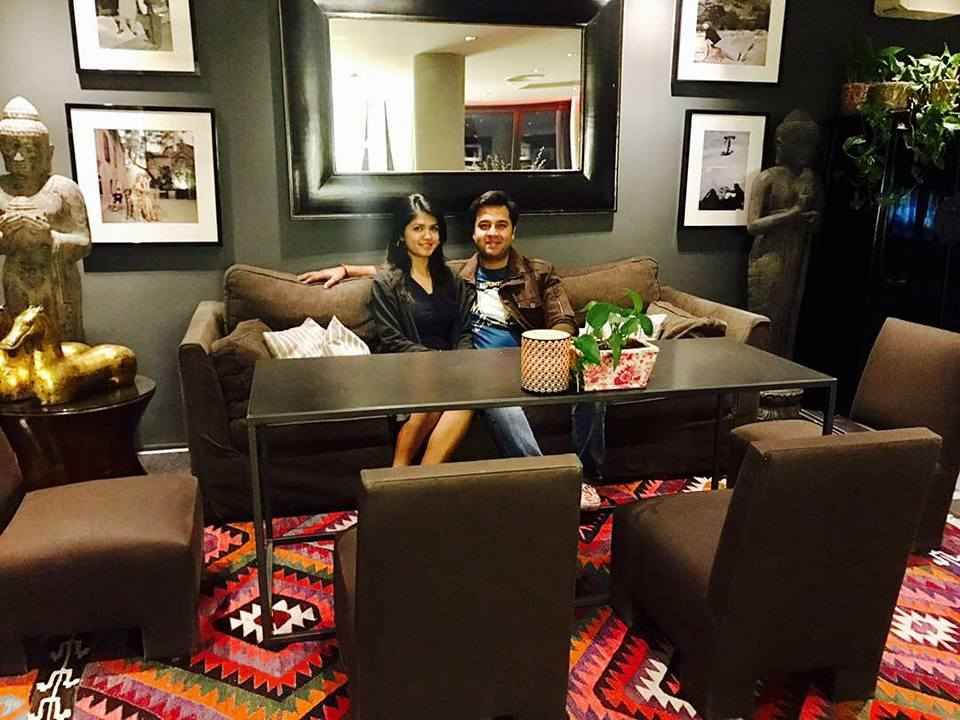 We dined on the rooftop of our hotel, watching city lights with some jazz music.
Upon the next day, early morning we hopped onto the ferry to Mykonos. There was something about this place which was so surreal. You won't see a lot of greenery but the white painted town with those green, blue, red doors, windmills; it was breathtaking!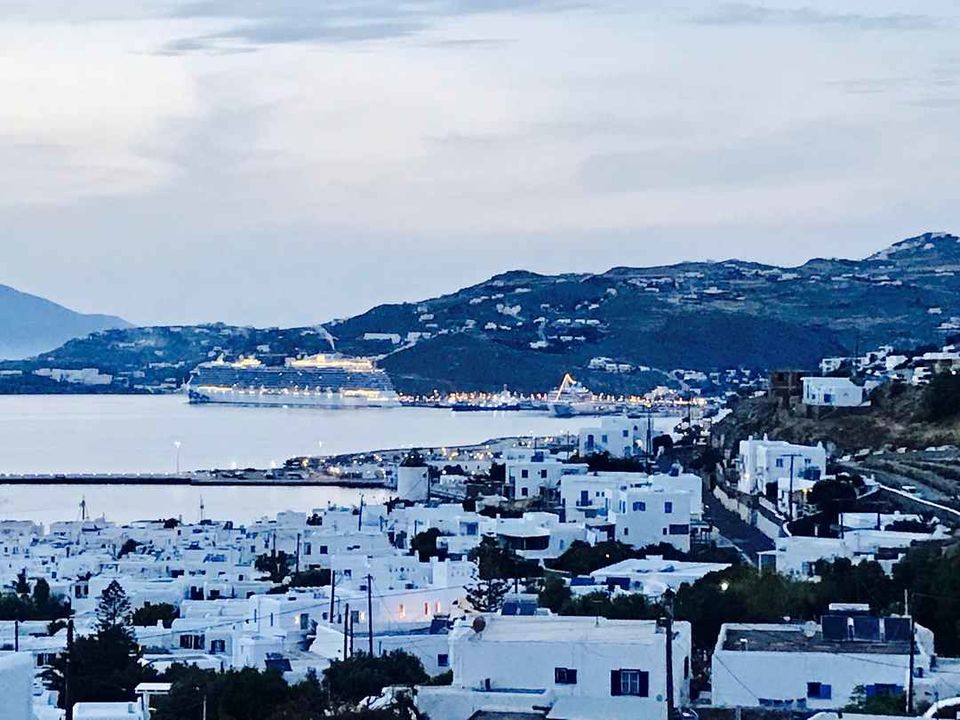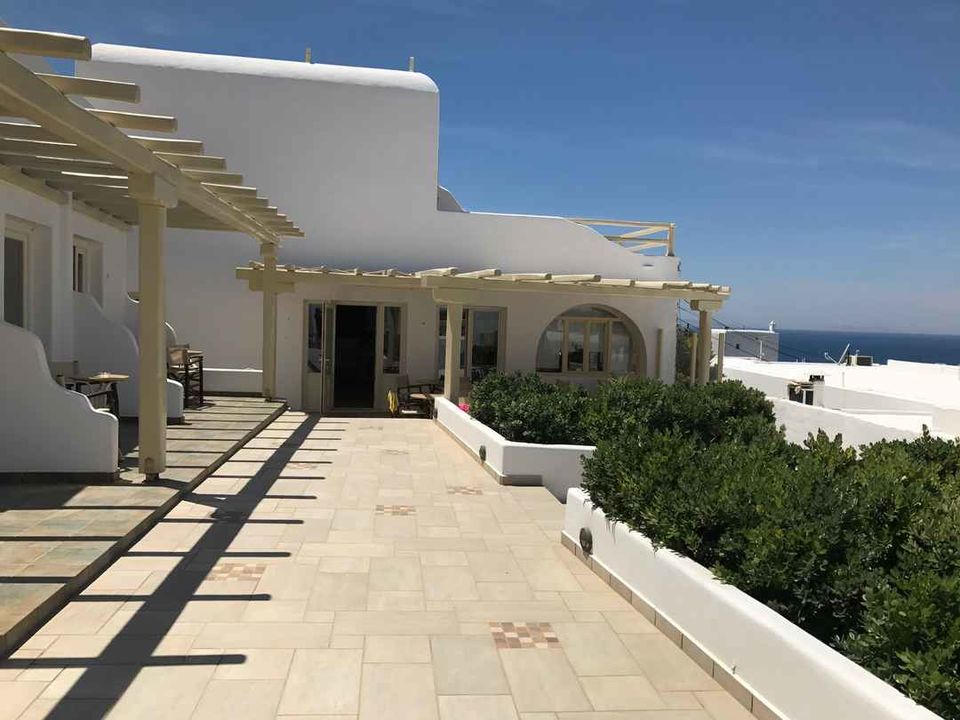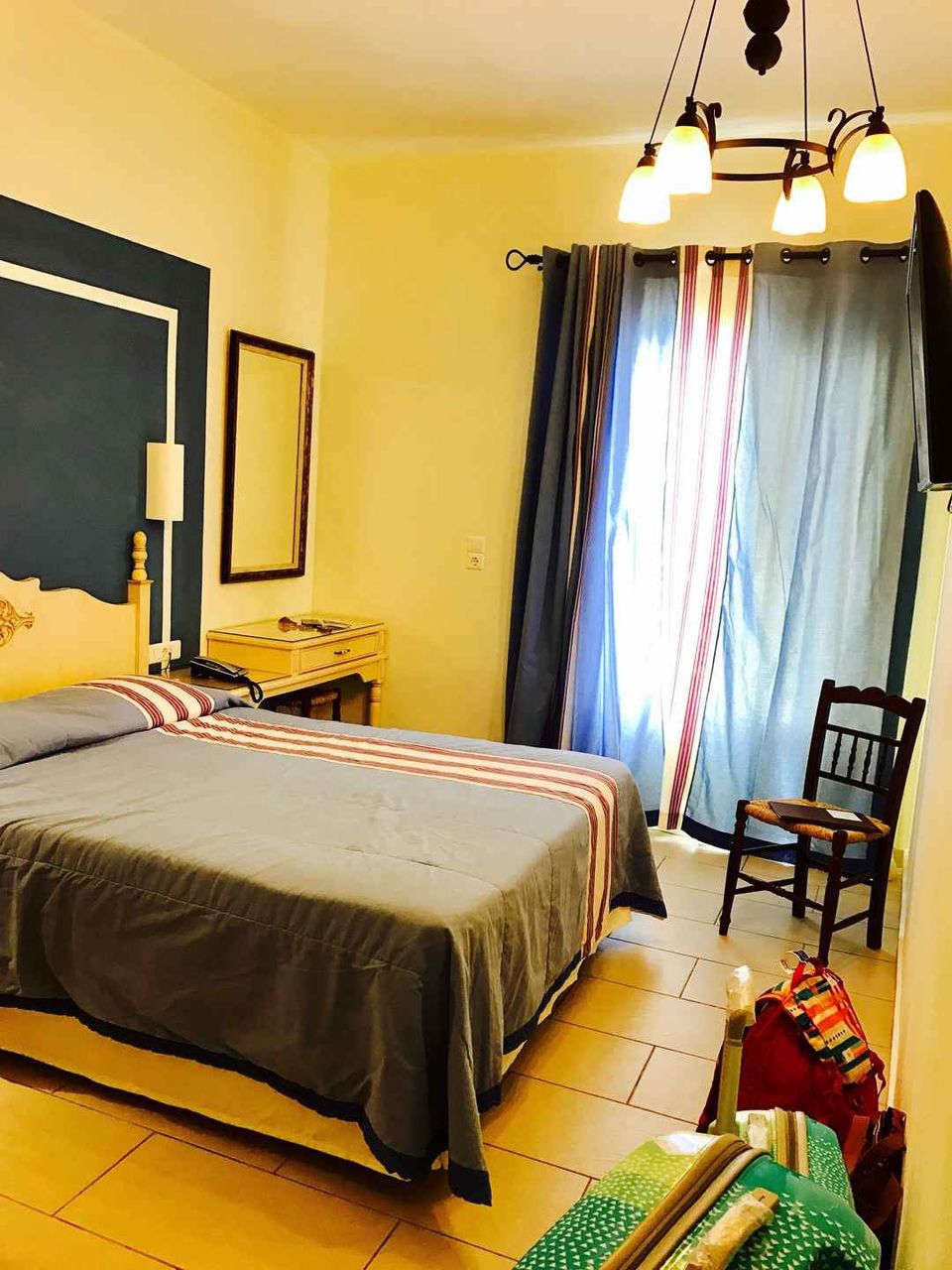 We arrived at the hotel(I loved it very cosy and perfect). We rested a little bit & started strolling towards the windmill. So many shops, food joints, churches. There were all kind of authentic shops everywhere. We found this small cosmetic shop, all organic stuff was there and it was worth taking and so bought few for my closed ones.
The nightlife in Mykonos is pretty amazing. There are a lot of nightclubs, dim lit restaurants with live music, some restaurants were by the sea beautifully lined up.
Next day we went to the paradise beach.
They have water sports and shacks with great food. The local bus can take you there. We did little more shopping and dined at a restaurant by the sea. Latin Music, Wine, and great food.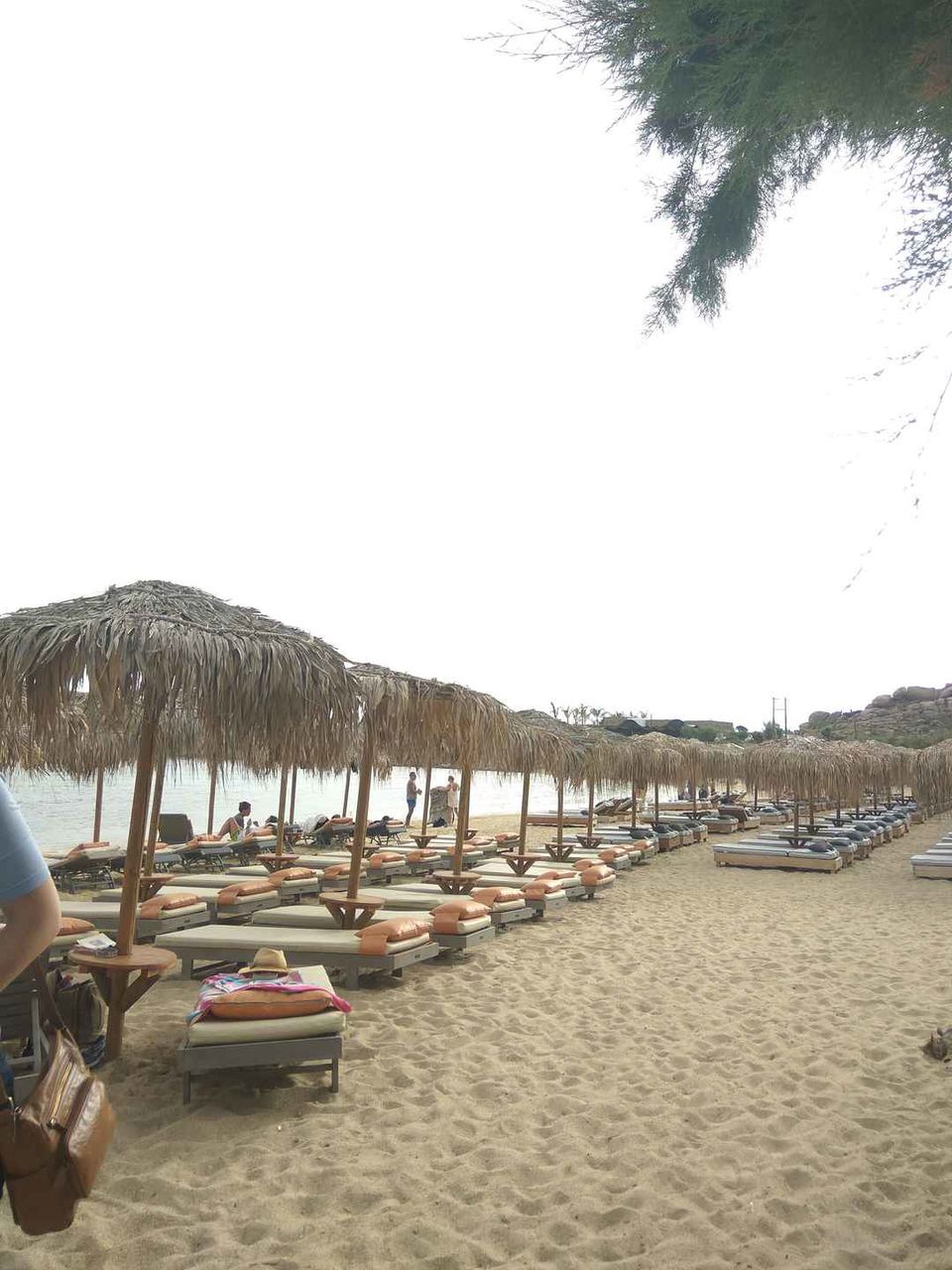 We got on a cruise to Santorini(the place we were looking forward to). The port we arrived was quite far from the city or the hotel we booked. The beach was in front of the hotel, loved our room with beach facing balcony.
We had lunch at a nearby shack, fresh fishes, and spaghetti. Then we went to the main market to see what's around. There were a lot of wooden crafted antiques there which can make your walls look beautiful. Also, black rock items are its antique collection, along with white dresses, some loosely weaved tops, leather items and gladiator sandals.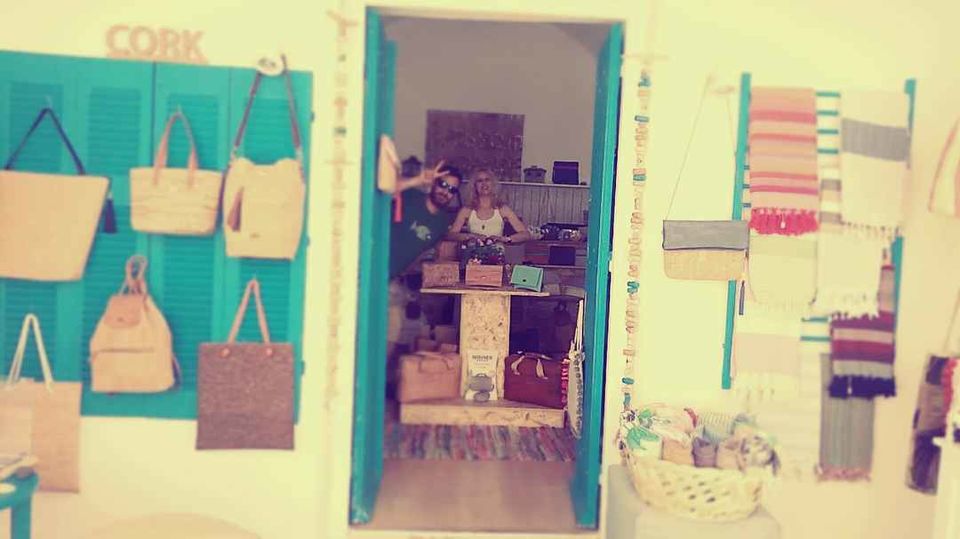 We went for city tour next day, Fellas you need to take this one if you are time bound. Firstly it took us to the red sand beach which was quite serene. Then we were taken at the topmost of this city were we saw this picturesque beauty, small islands, and ships sailing. What a sight it was! Then next stop was wine tasting factory which was at such a beautiful location.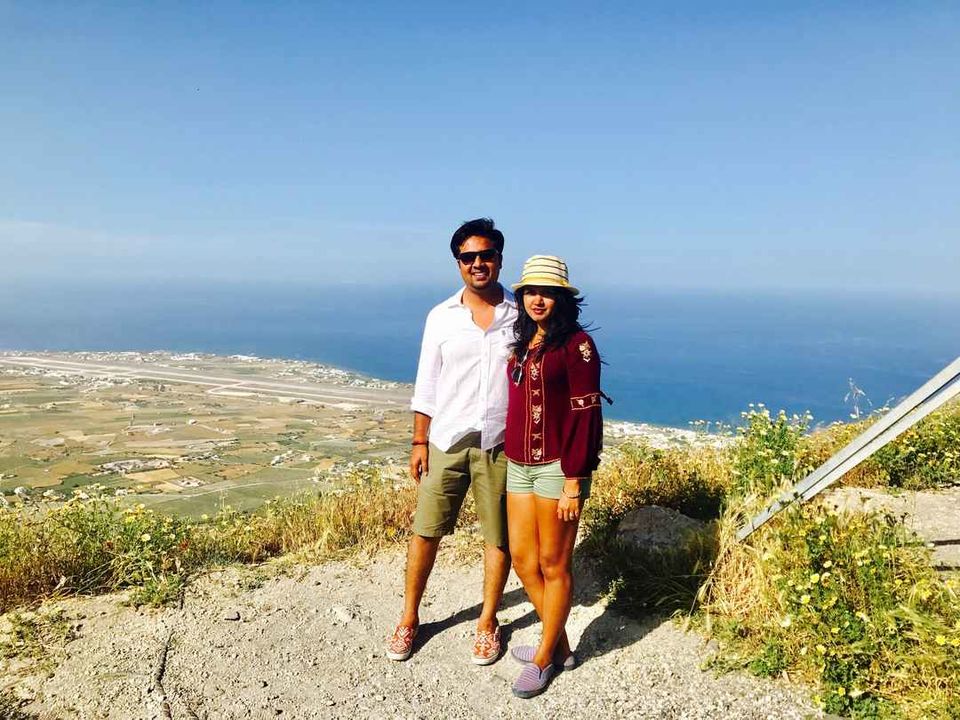 For lunch they took us to a beautiful beach with great food.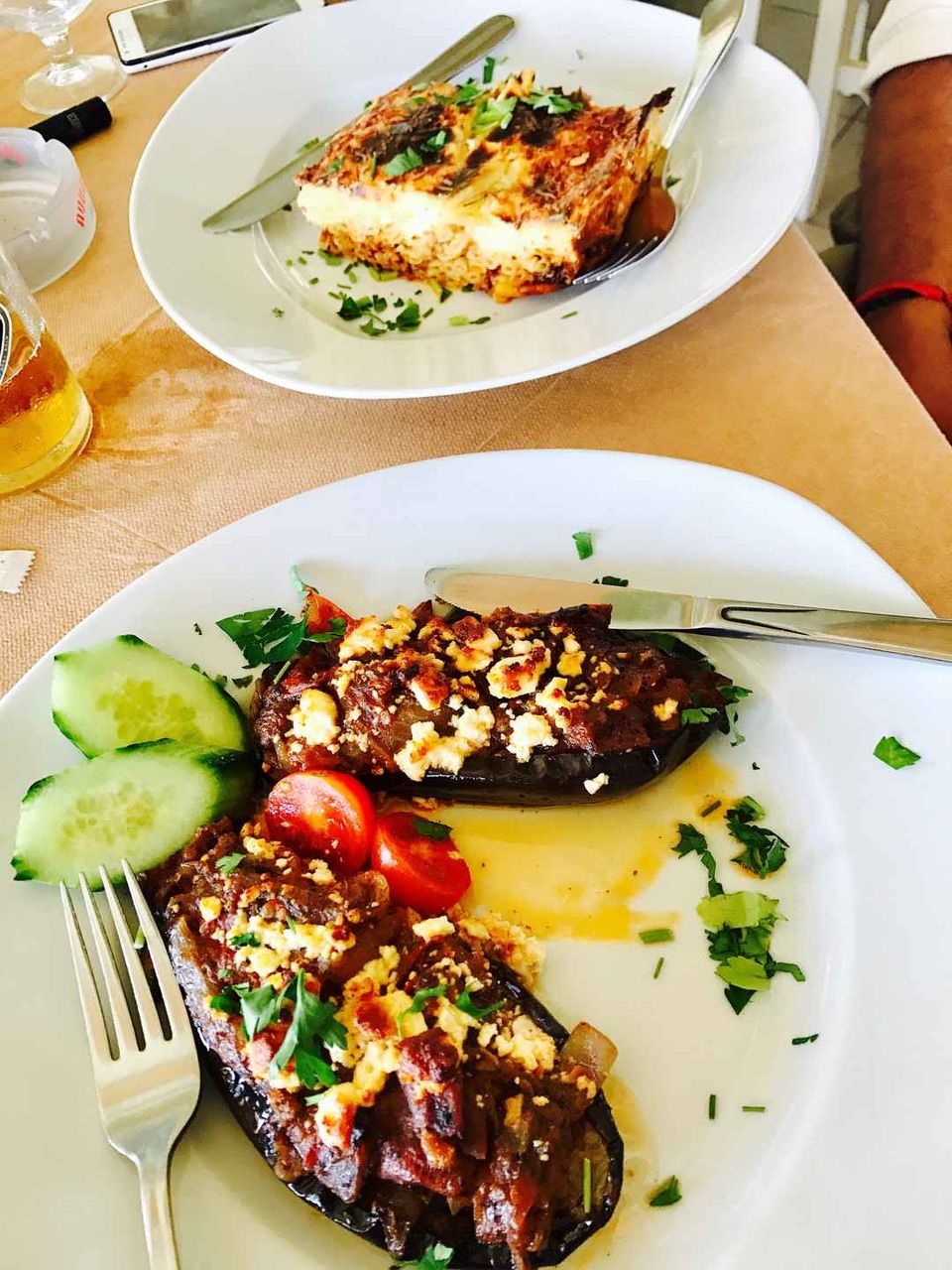 We grabbed few things from there along with best wines in the country.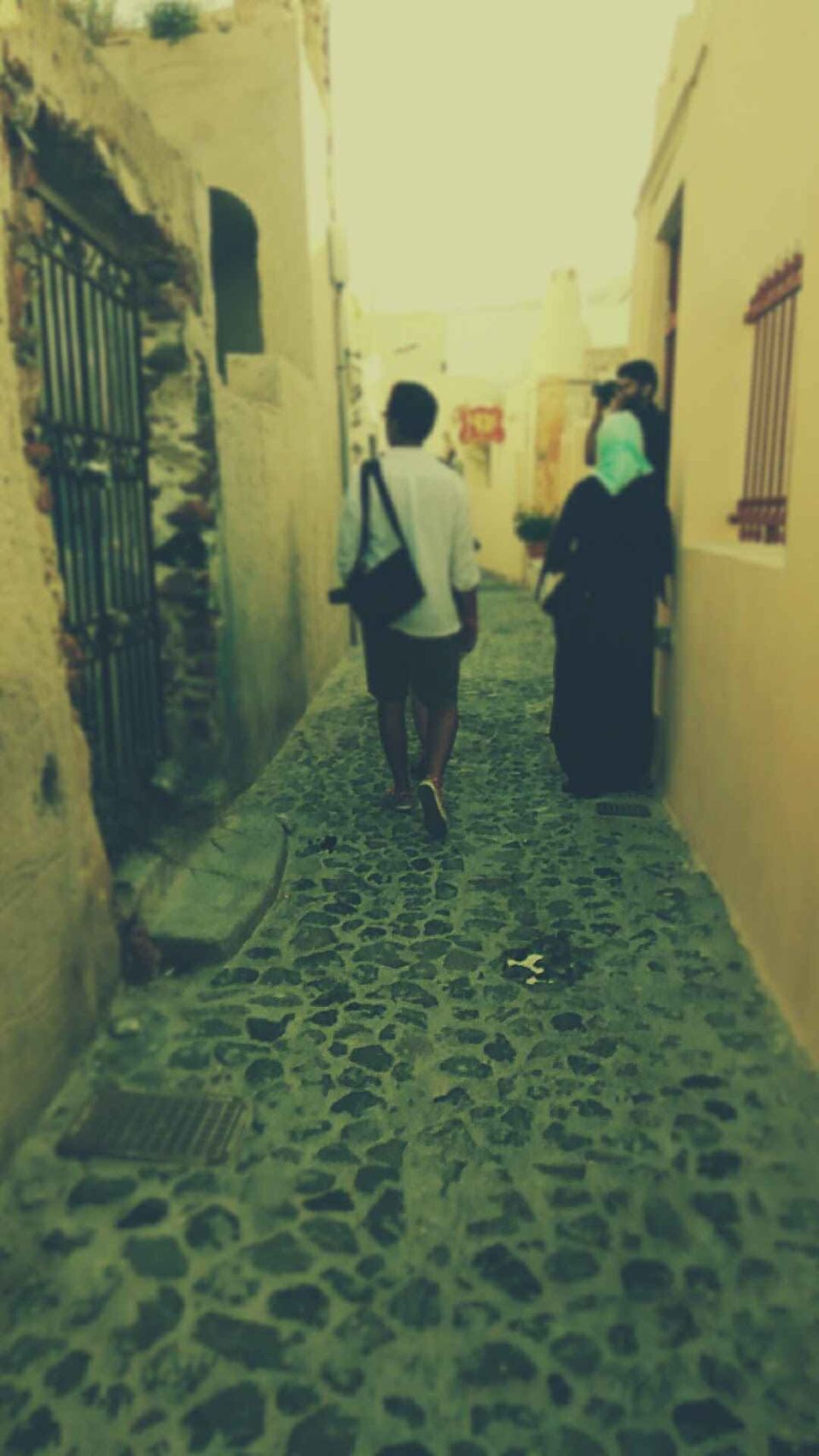 And lastly, they took us to "Oia Village". This place is very popular in movie world. That's right! You remember the song "Meherbaan Hua" from Bang Bang! yep, shot over there along with "Mamma Mia!" and many more beautiful movies.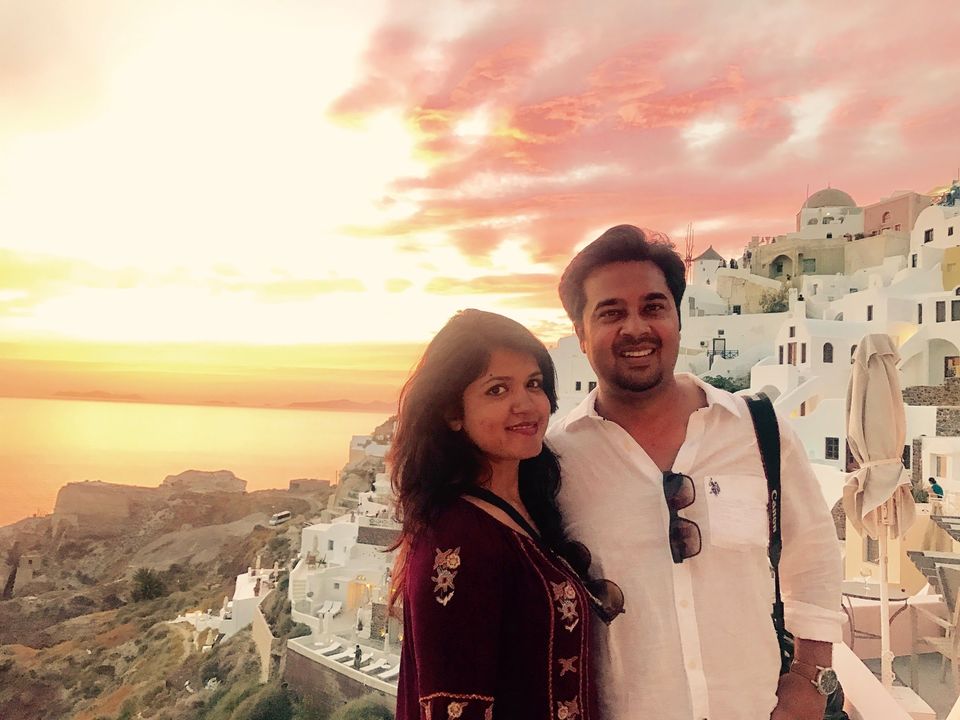 It is known throughout the world for its quiet life and fantastic sunset and is certainly the most beautiful village of Santorini. We watched the sunset while sipping coffee, nothing can replace that perfect moment. We strolled more to shop for more antiques. Then headed back to the hotel.
Next day we went to the beach to relax and enjoy.
Then we headed to Fira village, capital and main area of Santorini. It was filled with white painted walls and roads with small boutique shops and restaurants stretched wide along the sea.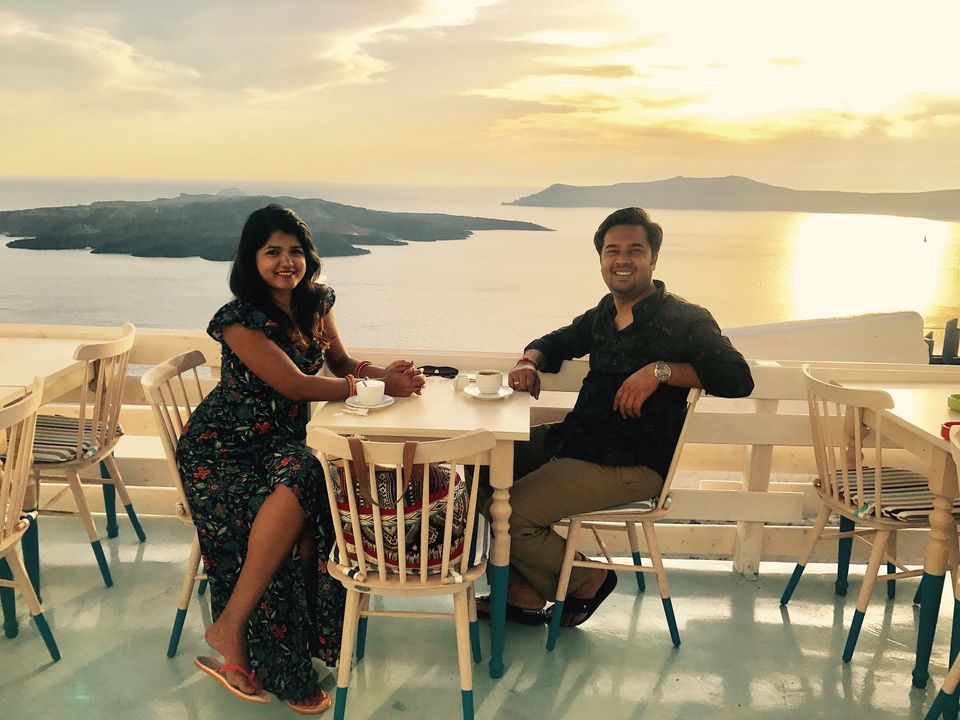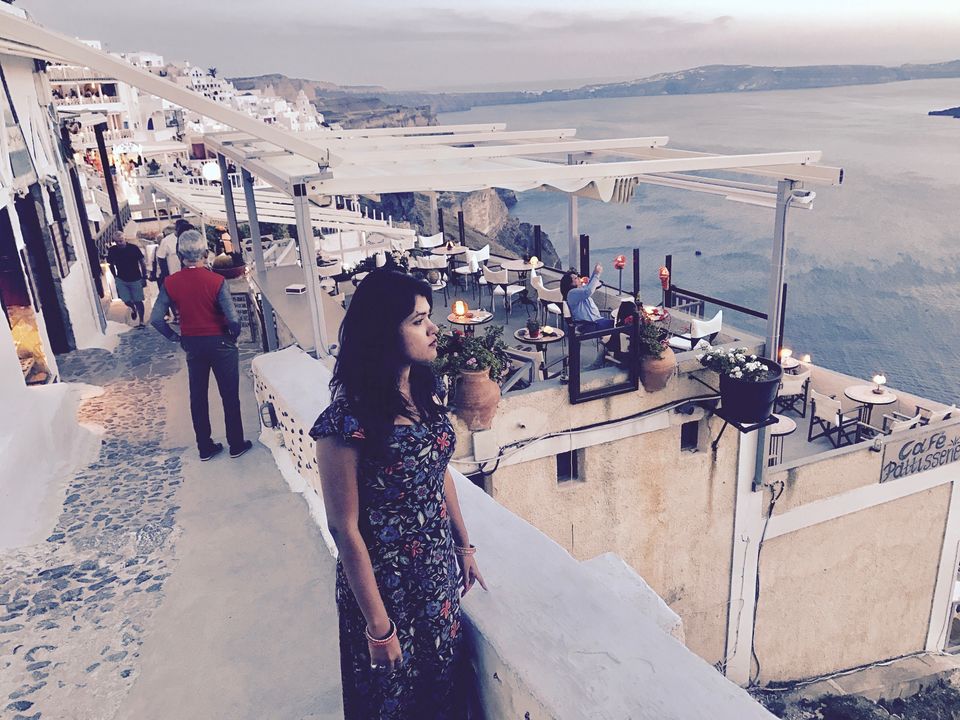 Fira village was full of good looking restaurants sea facing where you can see fancy yachts and boats sailing. It was breathtaking. You need to put sneakers or comfortable shoes on if you want to explore it to the end. Its lot of walk, Believe me!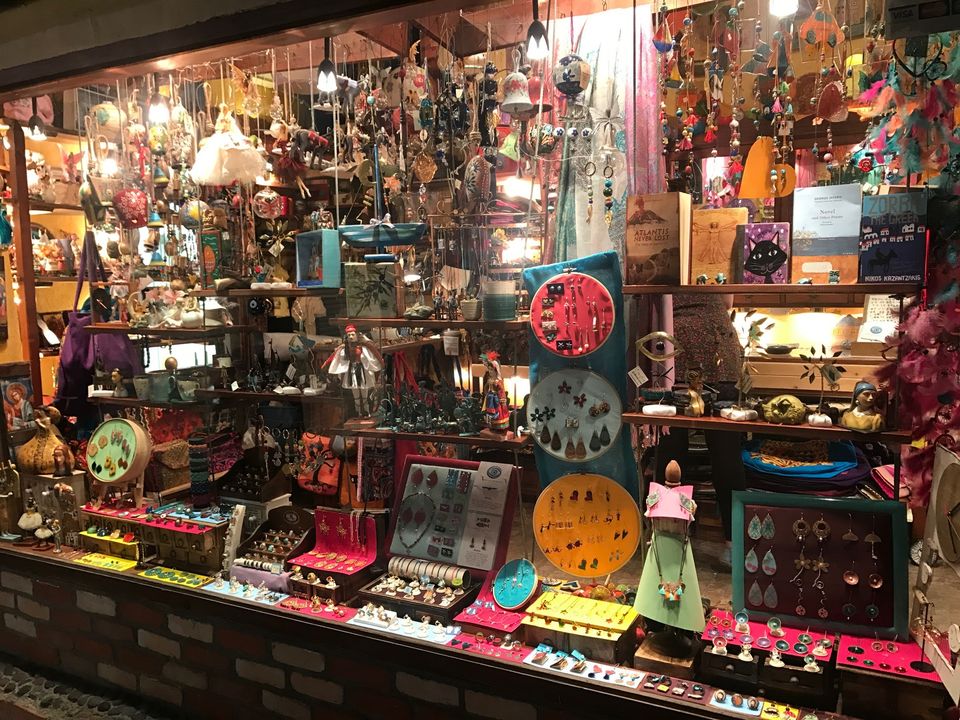 We were back to Athens later that night to this amazing hotel. Next day, we planned to visit Acropolis but we missed the tour due to rain though we saw it from the outside. Then we found this pretty restaurant for our Date Night.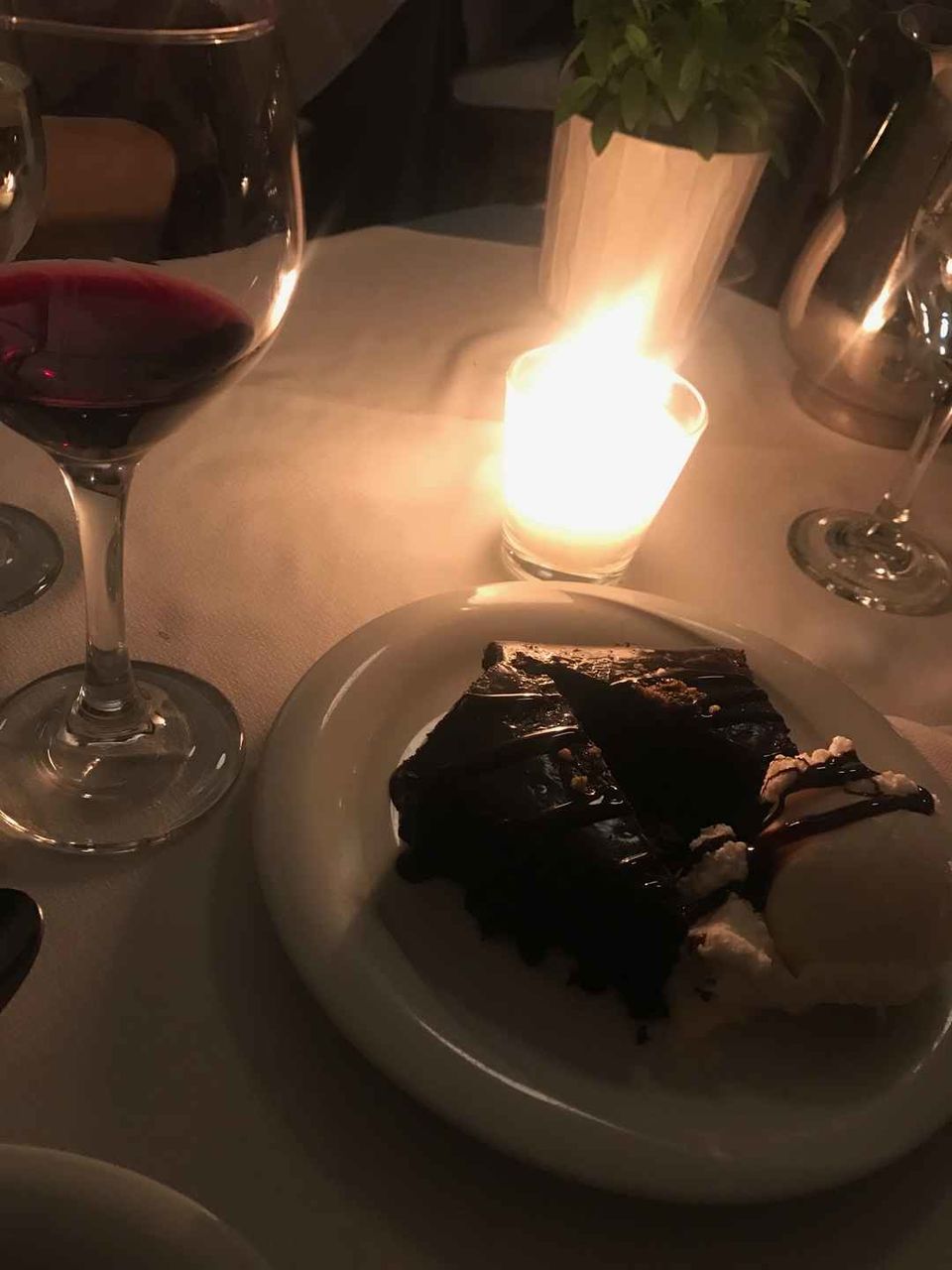 And so with tummy full delicious breakfast, we said "Cheerio" to this beautiful country. The photographs aren't enough to capture its beauty but the memories will be there forever.
Hope you liked my post. Please feel free to share your views. :)
Watch travel stories come to life with Tripoto on Youtube!
Explore the best of travel inspiration on Tripoto Instagram!