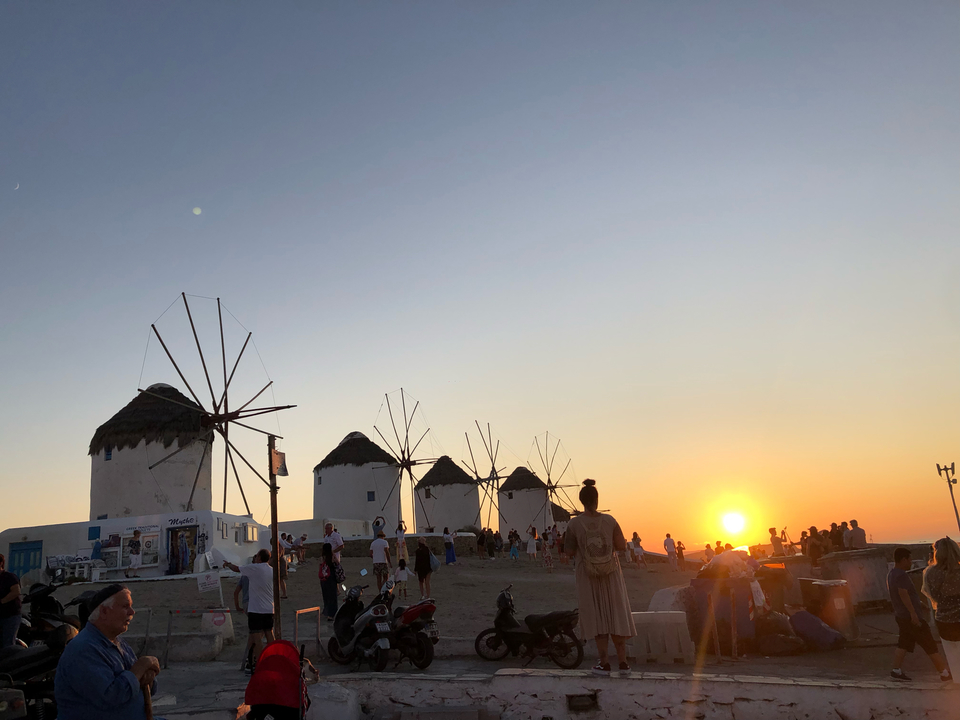 Greece was always in my bucket list. While planning this itinerary we were wondering if it would be better to club it with other countries like most of my friends suggested or not.
This time we kept it simple and did not clubbed it with other neighbouring countries like Turkey or Italy. There are so many places in Greece that deserve a visit.
We visited Athens ->Meteora -> Mykonos -> Santorini -> Athens.
Flight Information:
If you are planning 3 months in advance, then check out deals like we got one with Oman Airways. It costed us around 33000 for round trip from New Delhi - Athens which otherwise costs 45000.
Hotels Informations:
If you are travelling in group or with children consider booking apartments with great views. We booked them almost everywhere and they were better than hotels. Booking.com is best site for same.
Athens : Athens Central Apt with Parthenon View (https://www.booking.com/hotel/gr/athens-central-apt-with-parthenon-view.en-gb.html)
Mykonos: Merchia Bay Villas (https://www.booking.com/hotel/gr/merchia-bay-villas-mykonos.en-gb.html)
Santorini:
Fira: Gianna Suites (https://www.booking.com/hotel/gr/villa-gianna.en-gb.html)
Oia: Residence Suits (https://www.booking.com/hotel/gr/residence-suites.en-gb.html)
Meteora: Chrysorama Rooms (https://www.booking.com/hotel/gr/chrysorama-rooms.en-gb.html)
Vegetarian must try dishes:
Spinach Pie, Onion Pie, Mushroom Pie, Baklava, Stuffed Vine Leaves, Falafel, Pasta with red sauce, Pizza