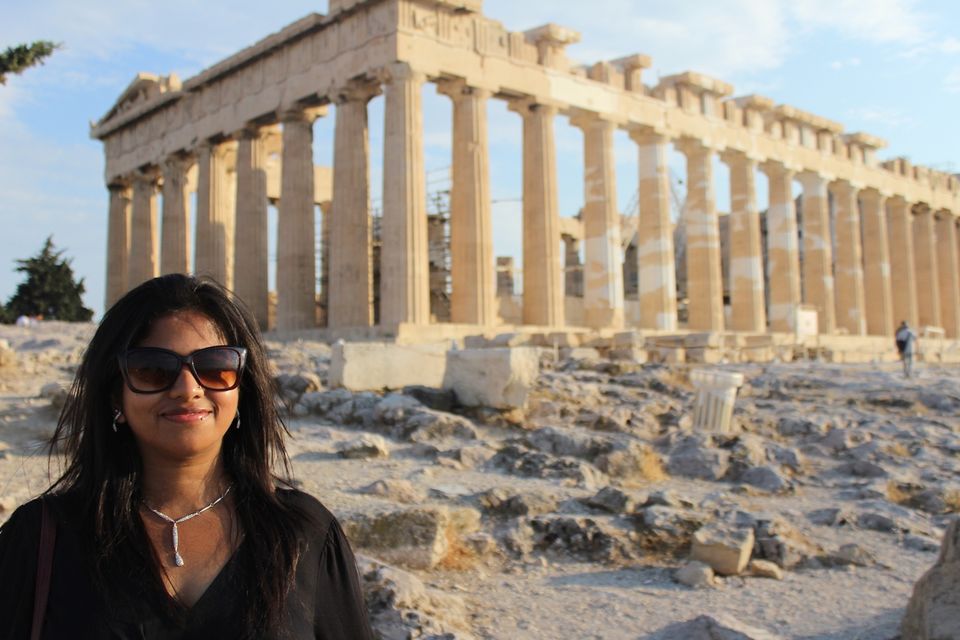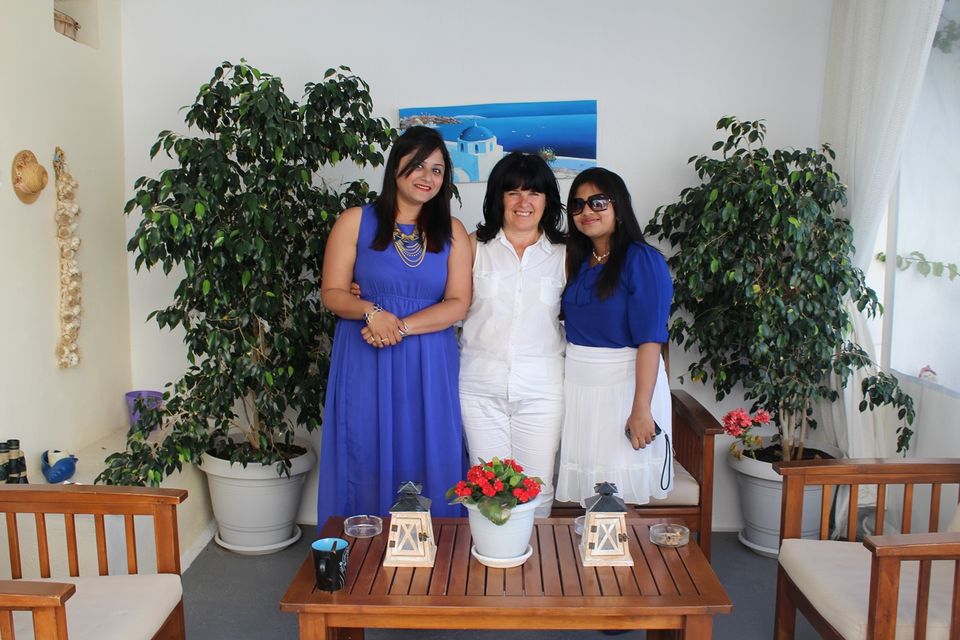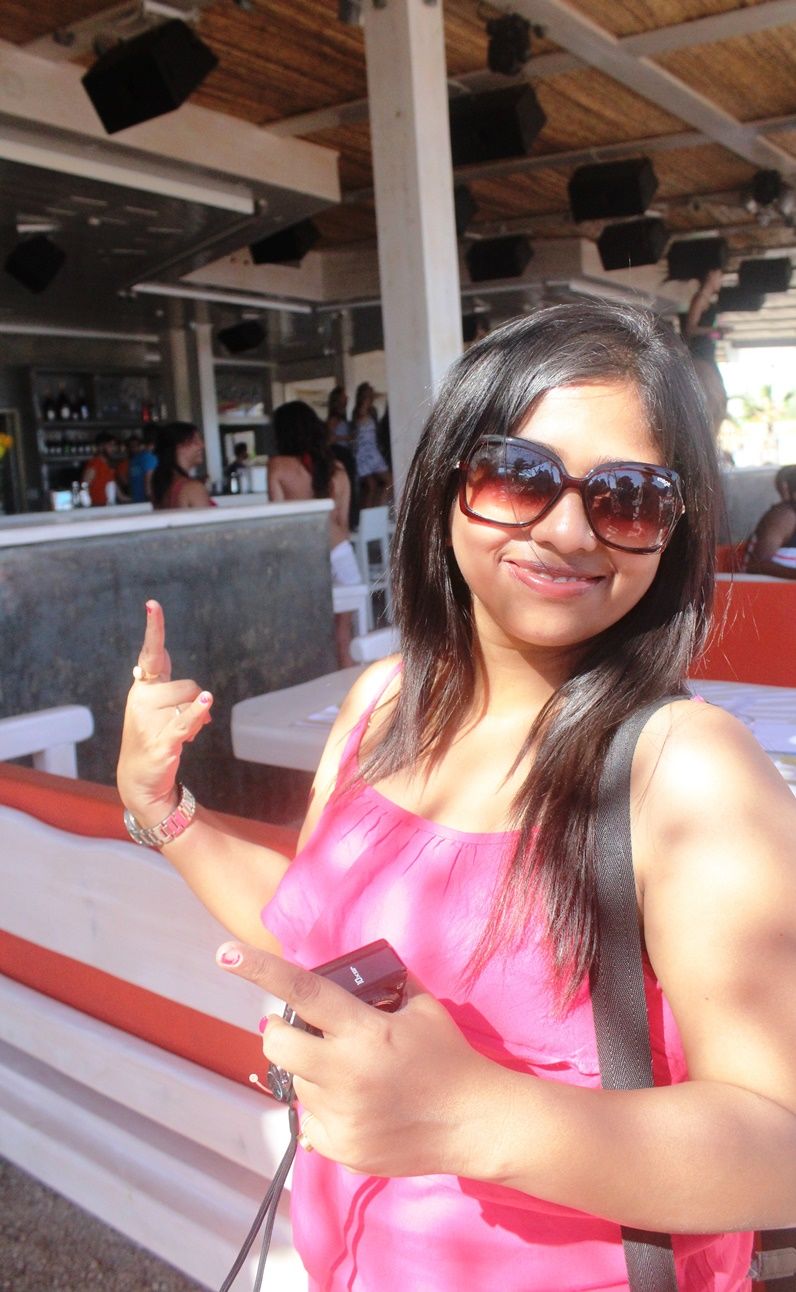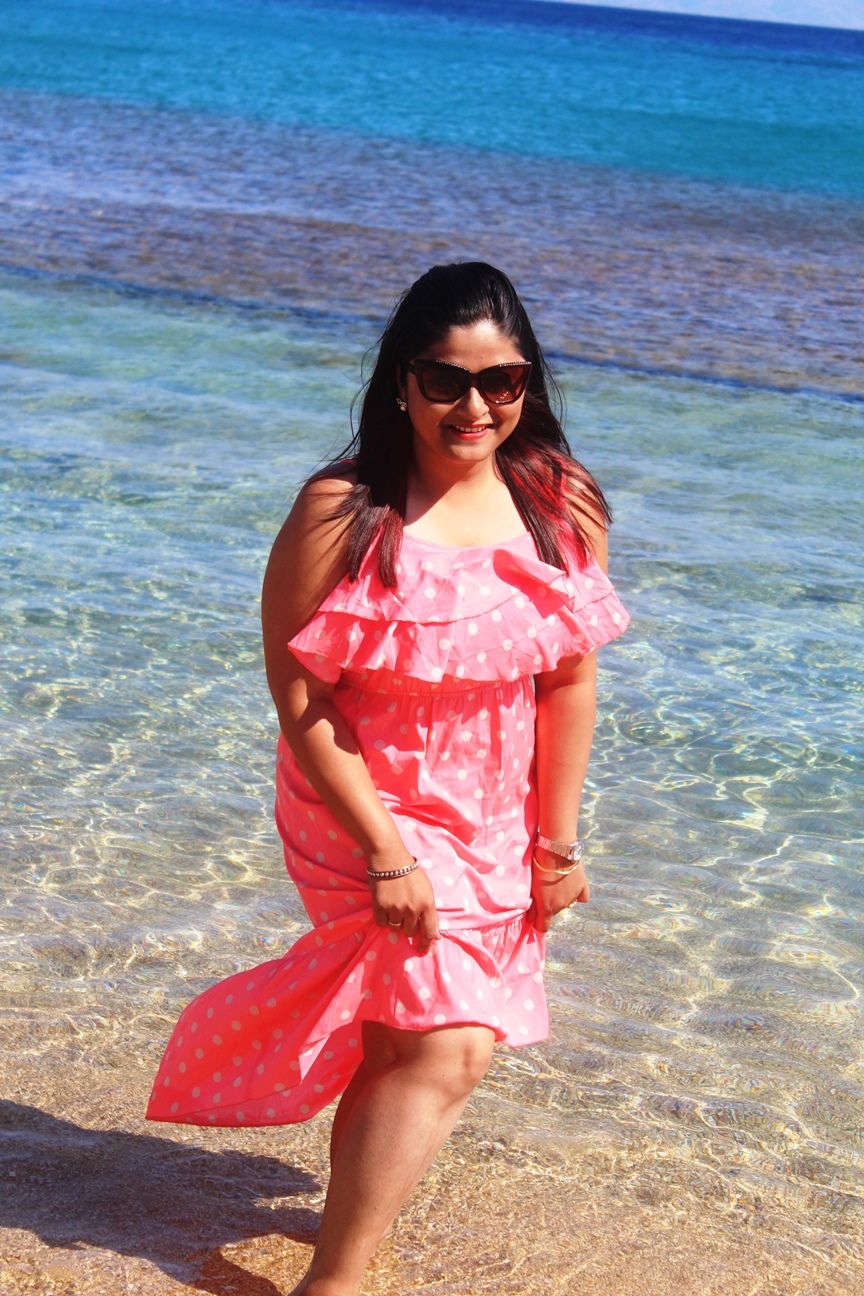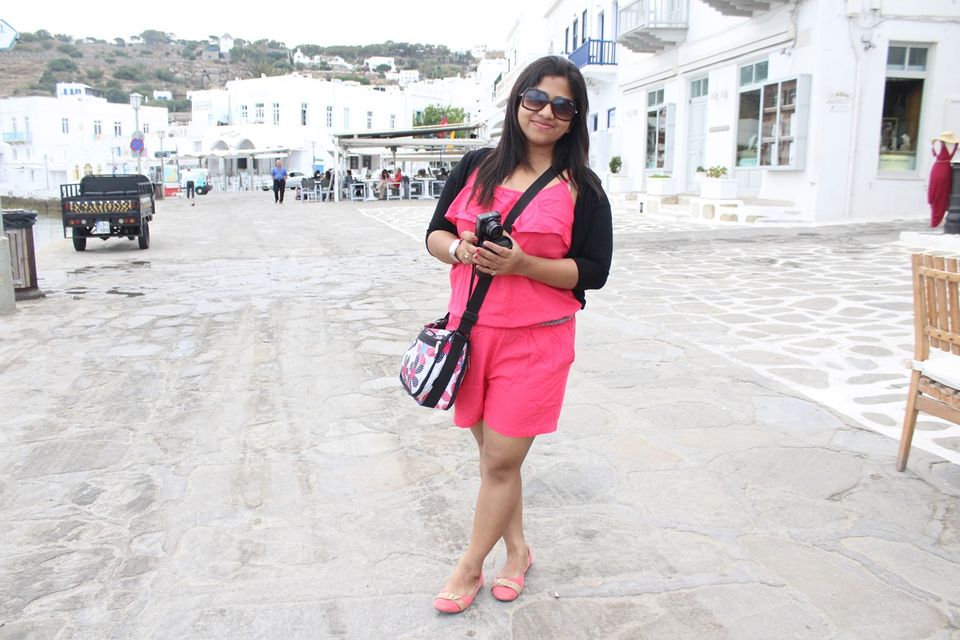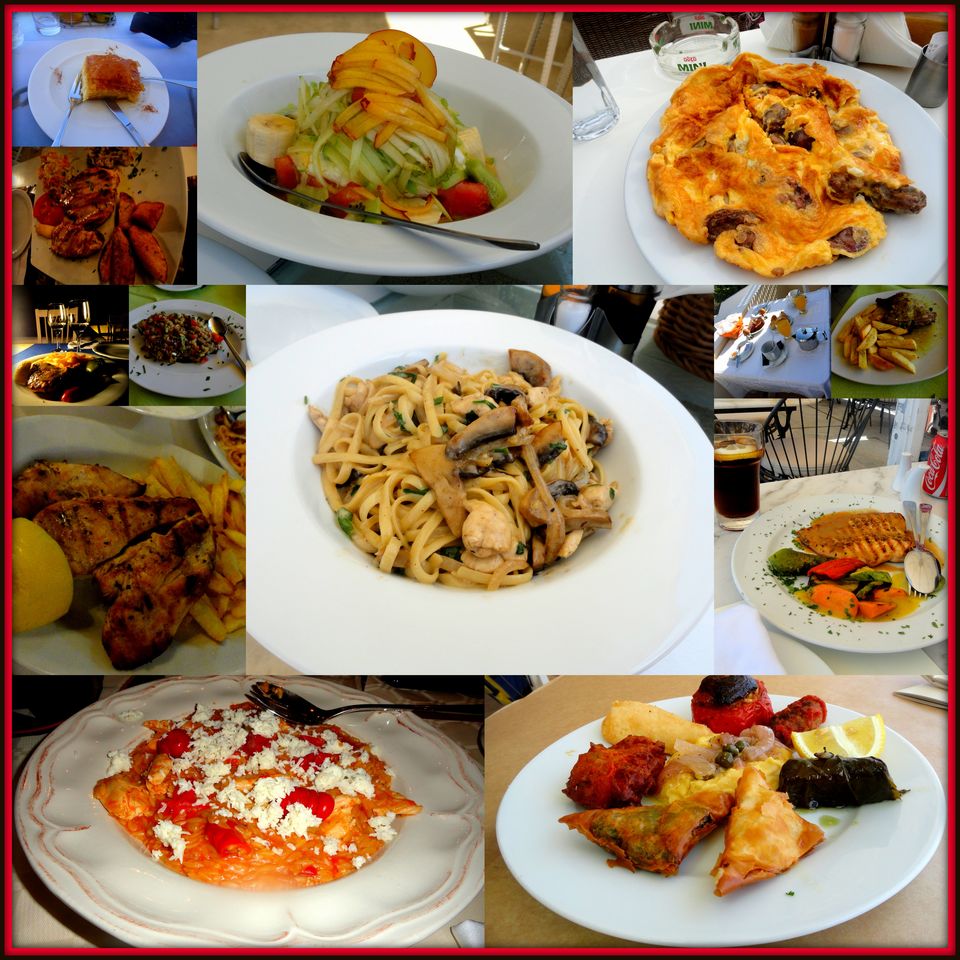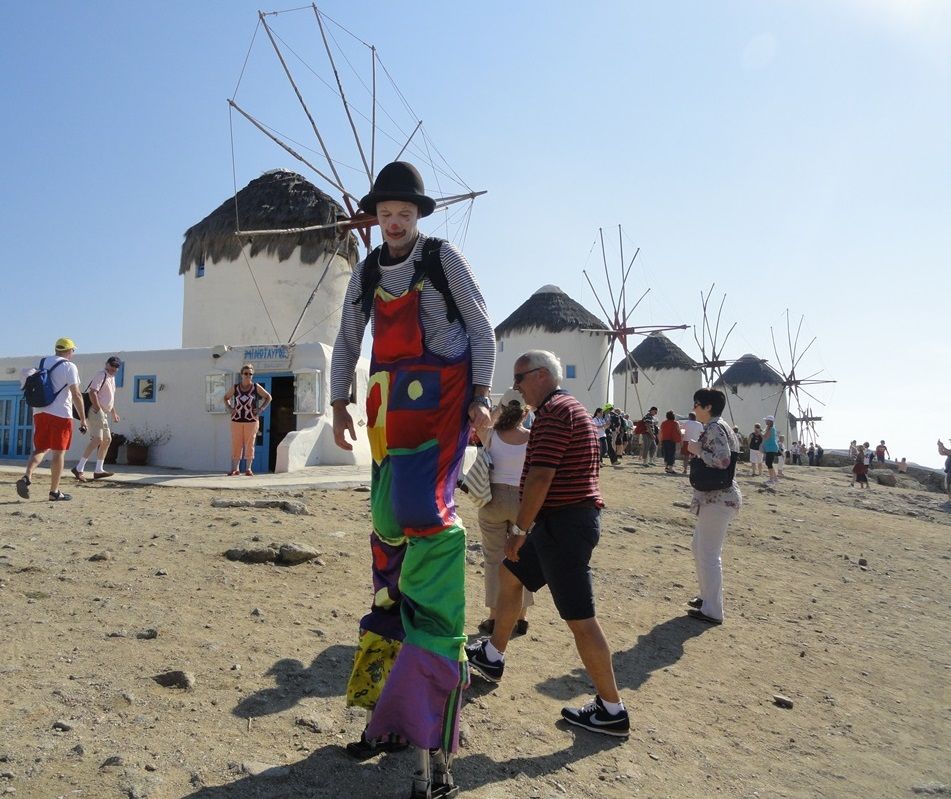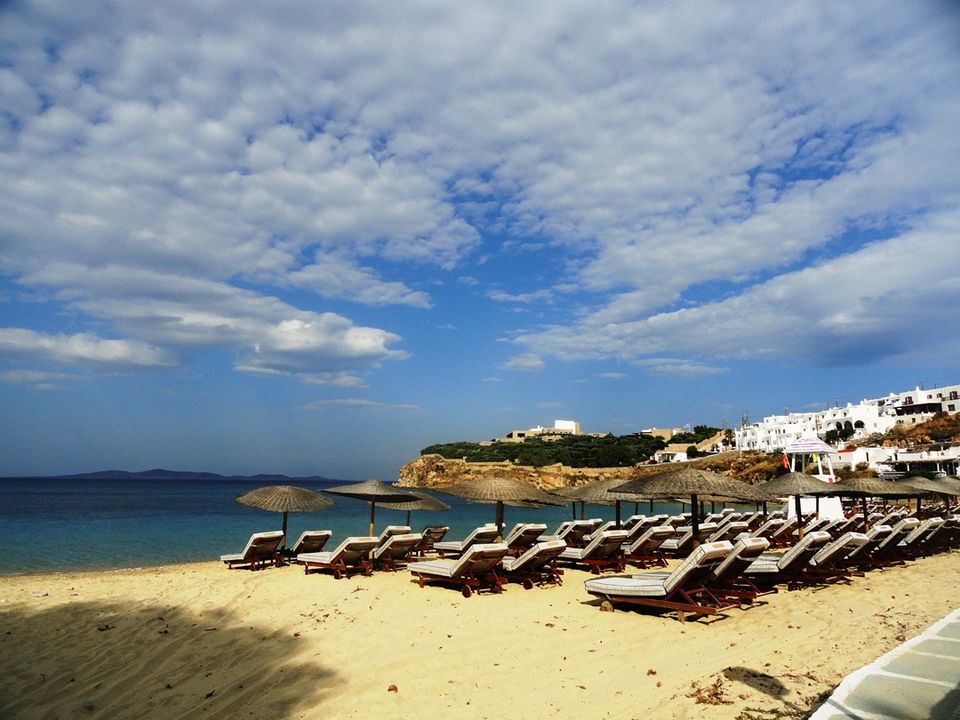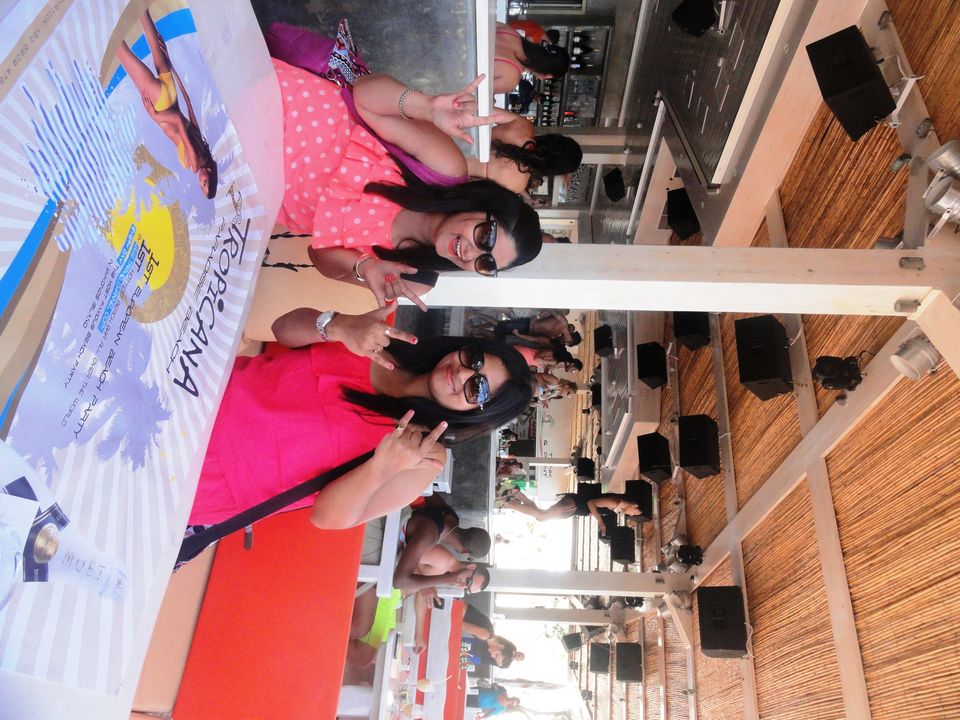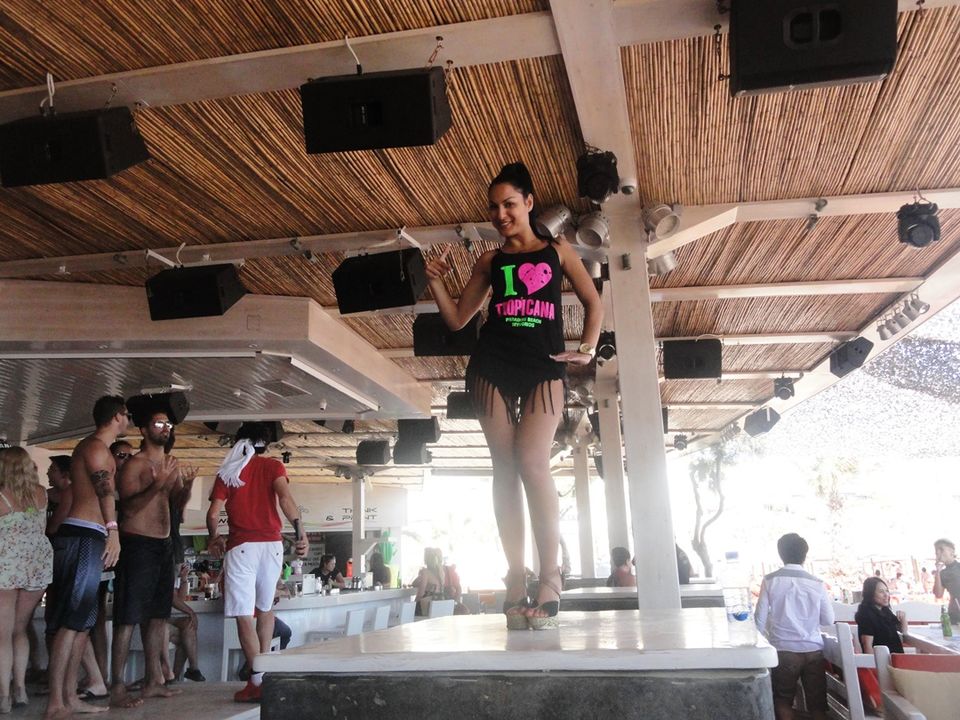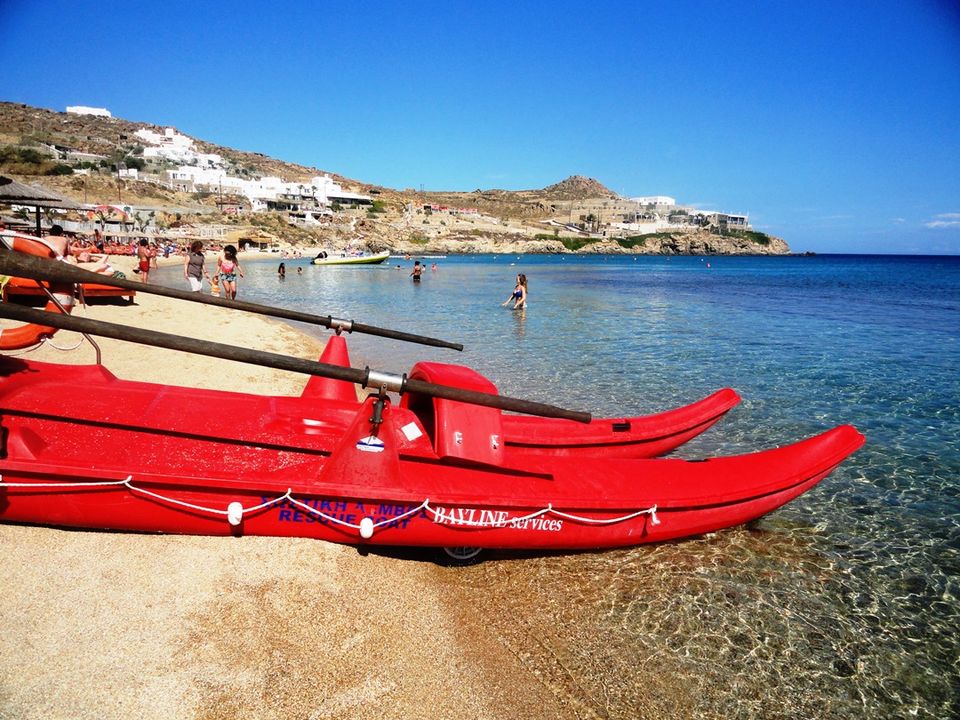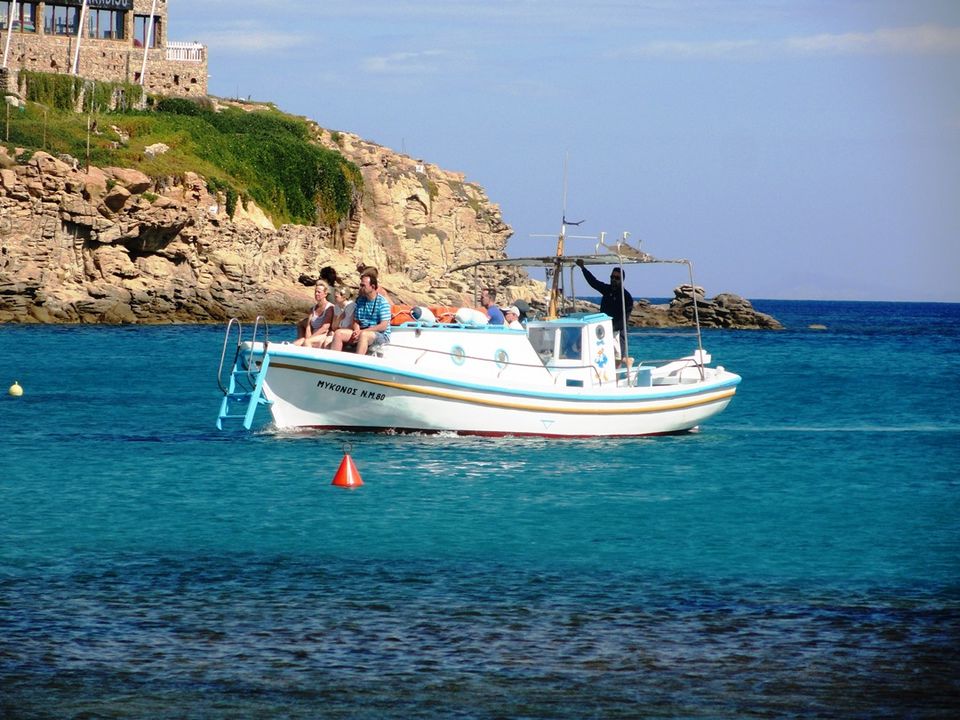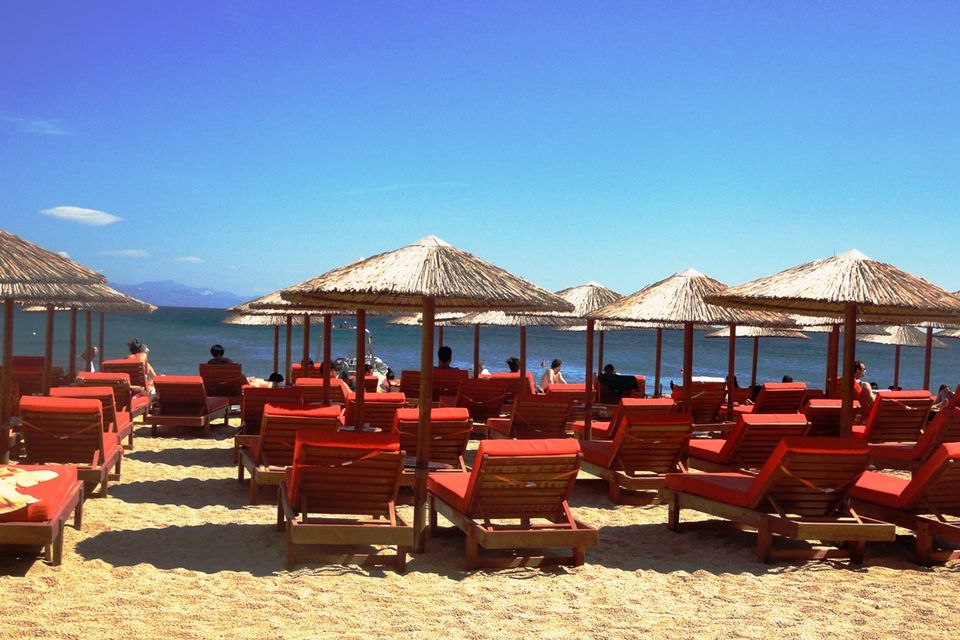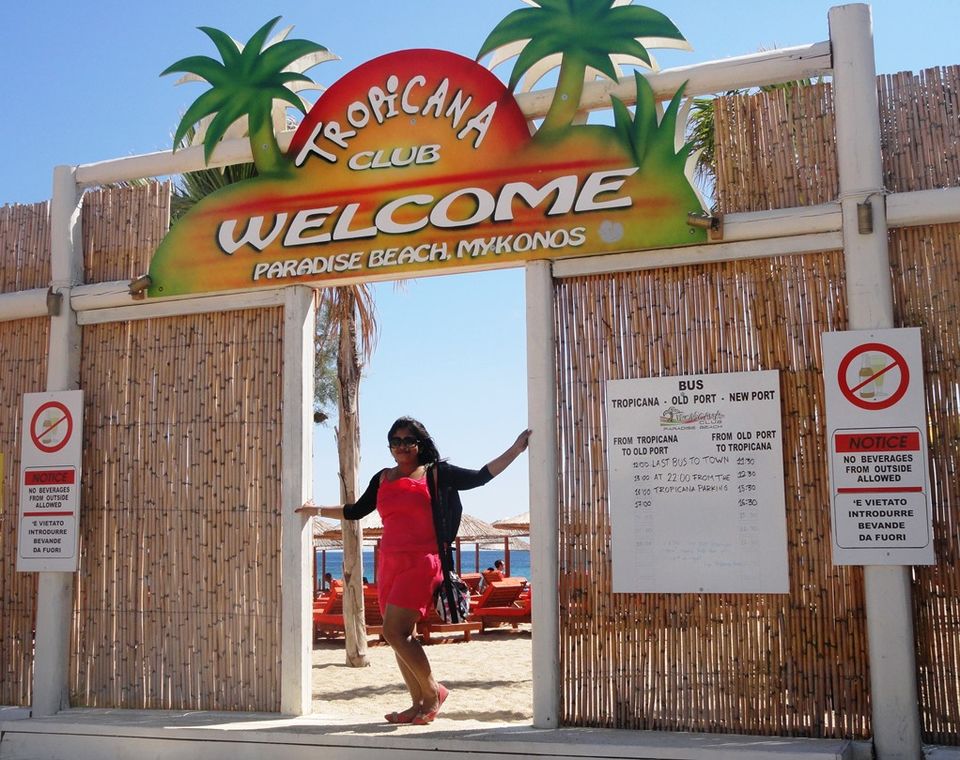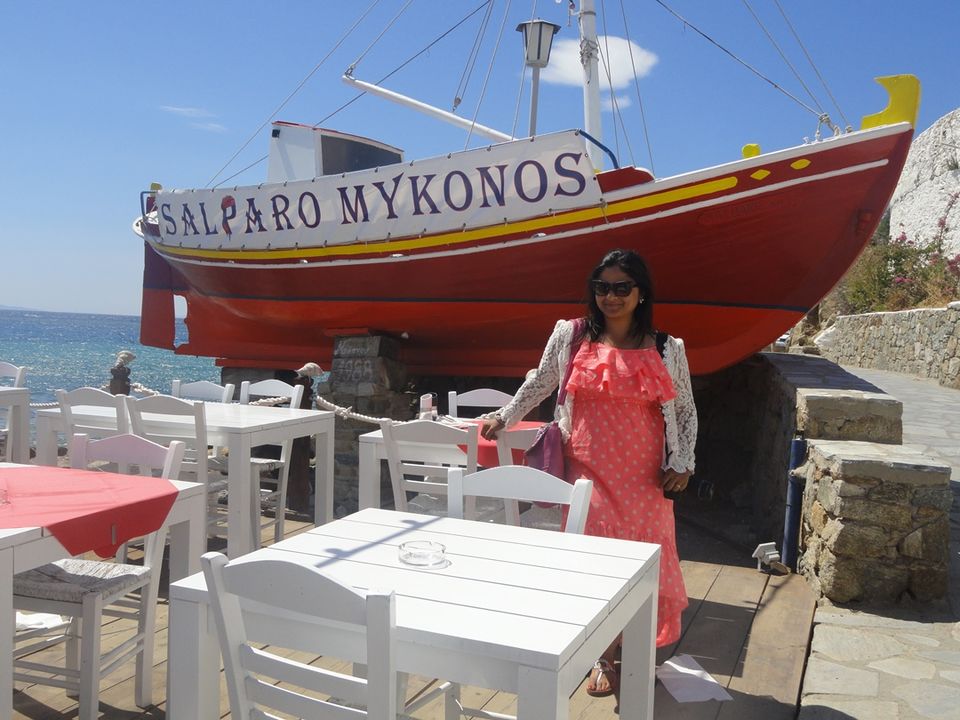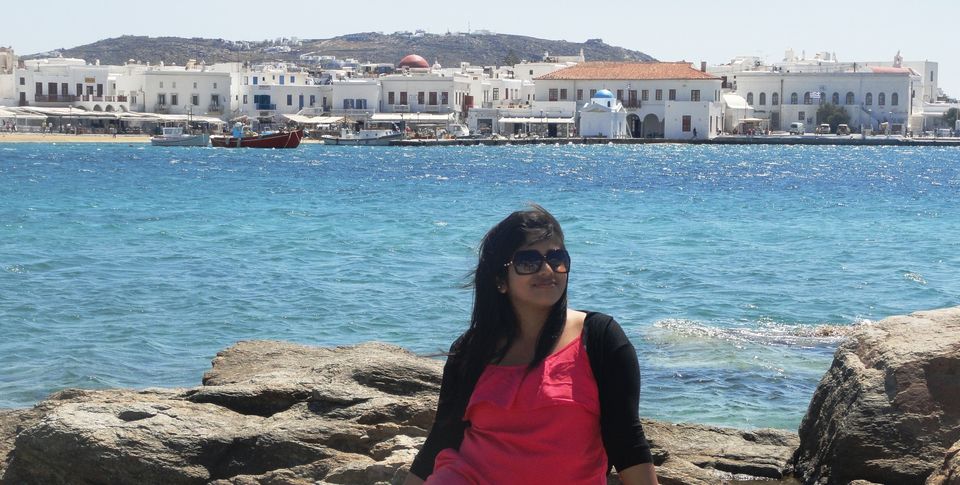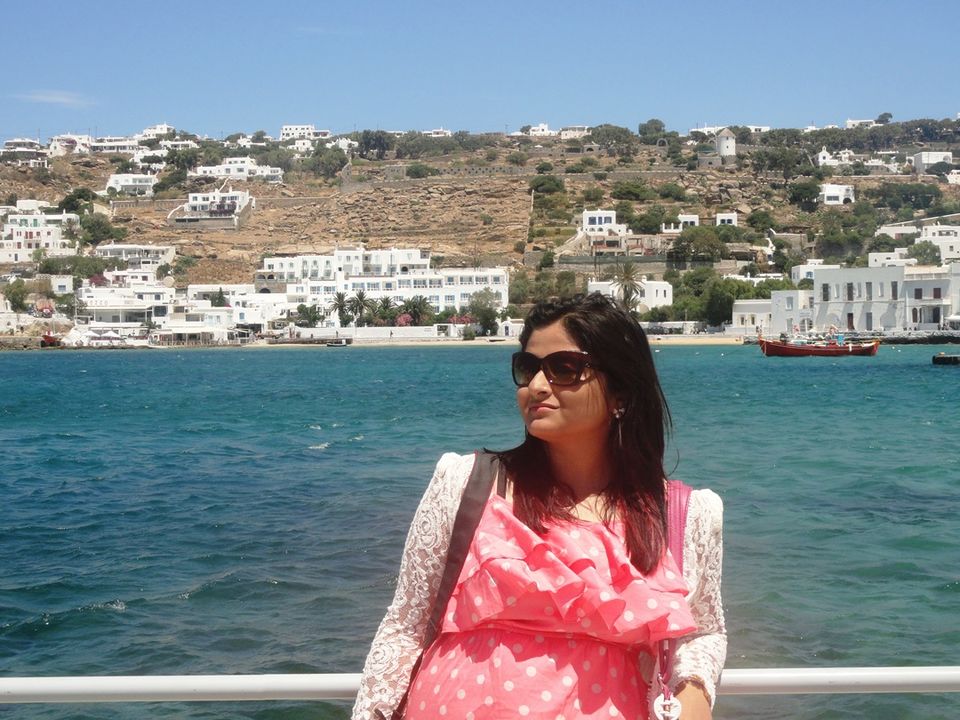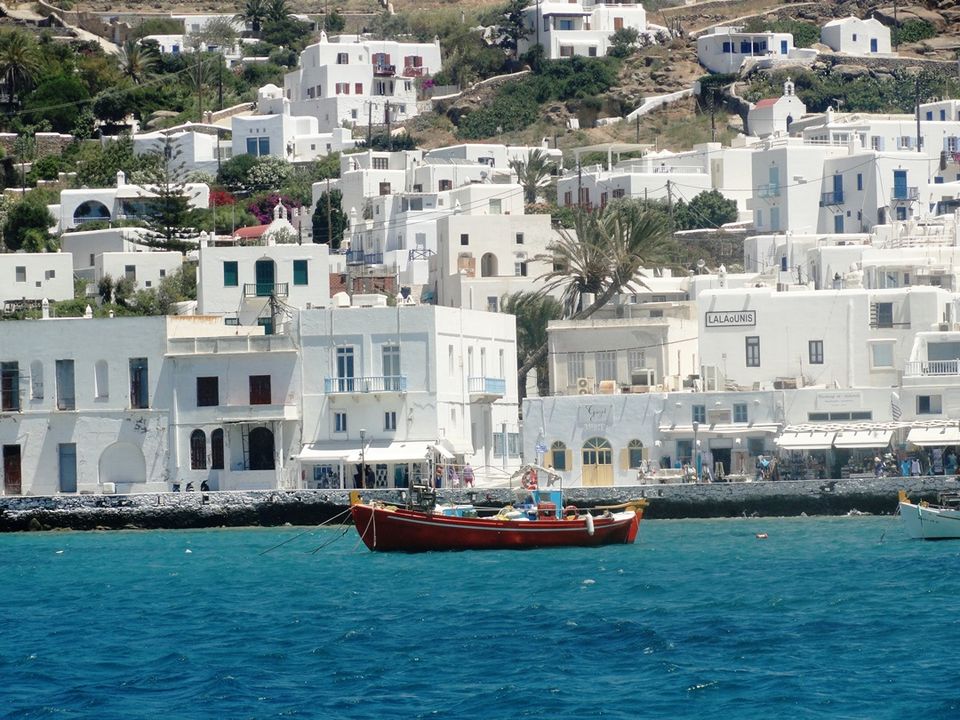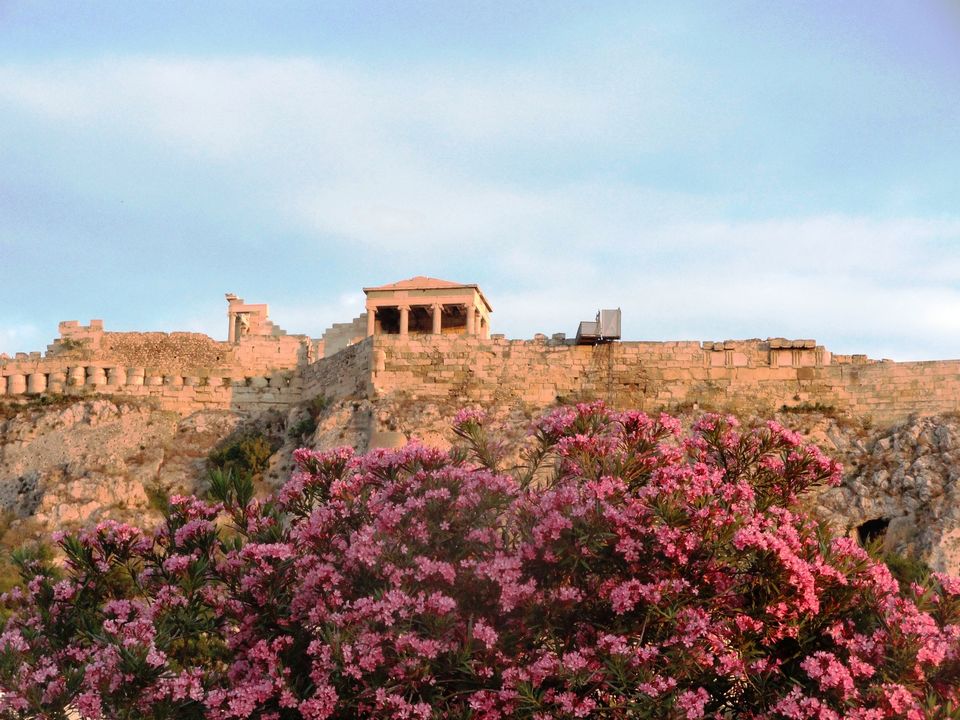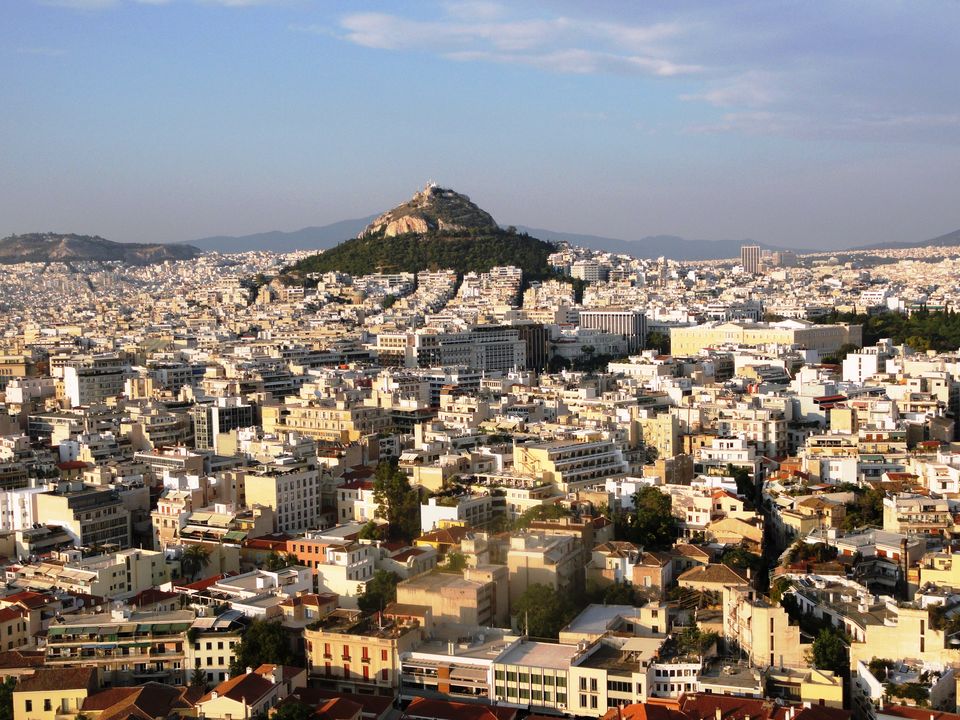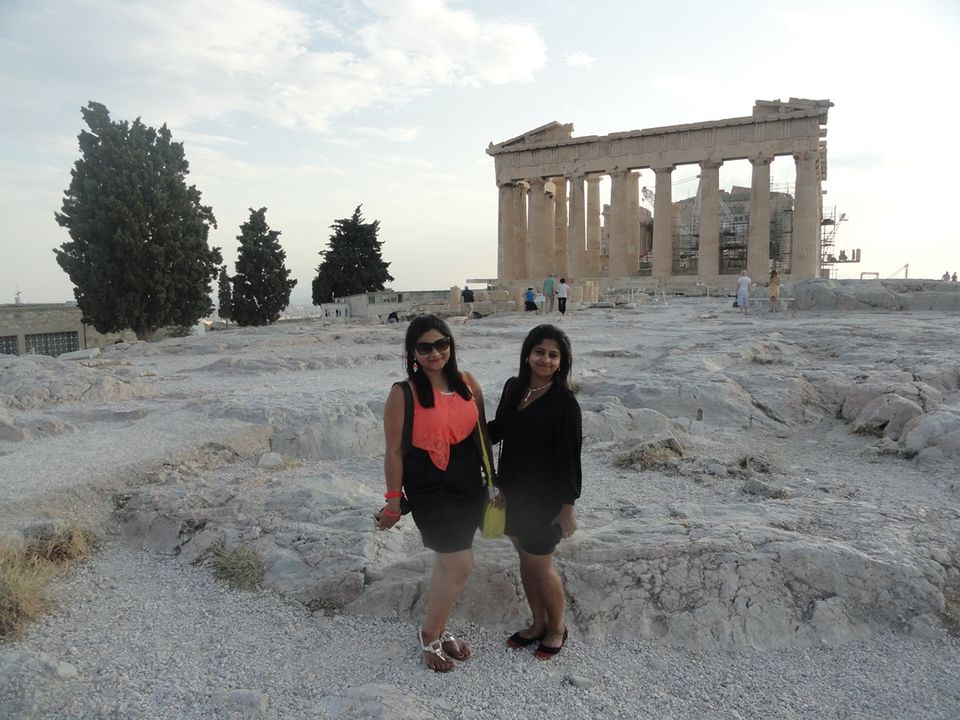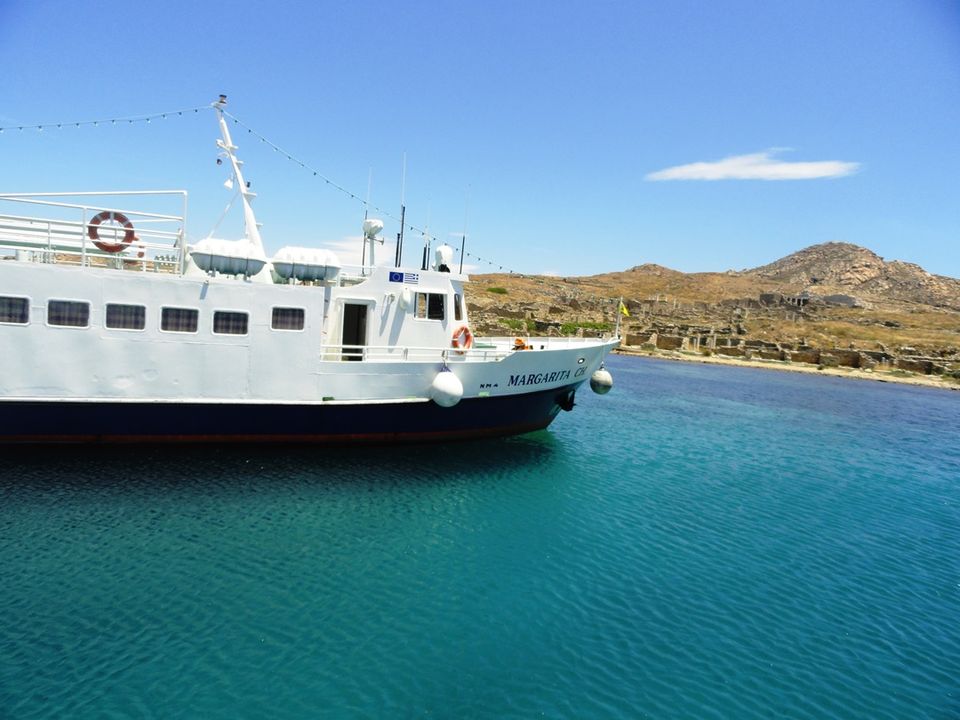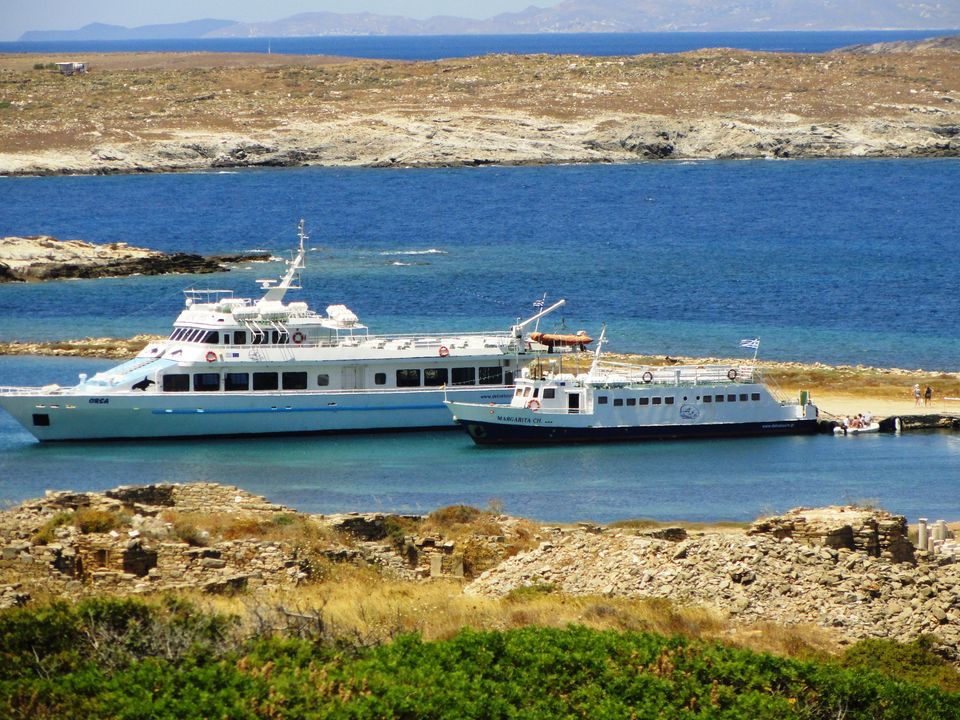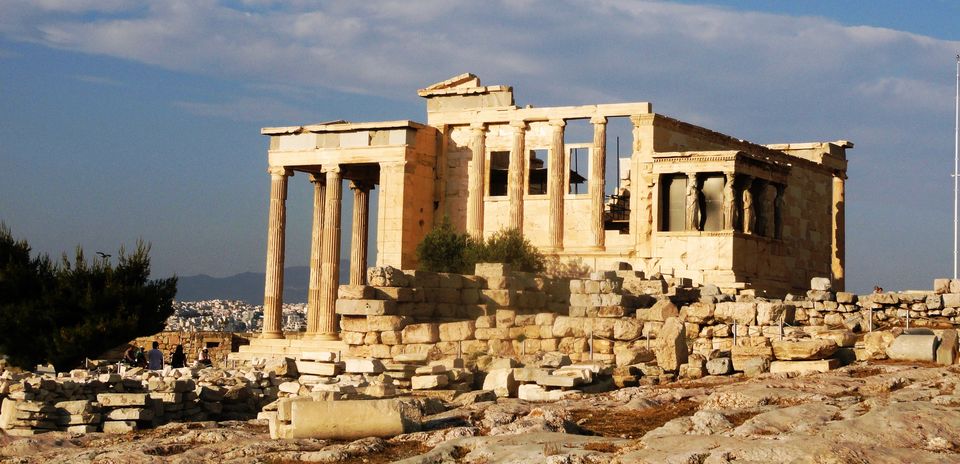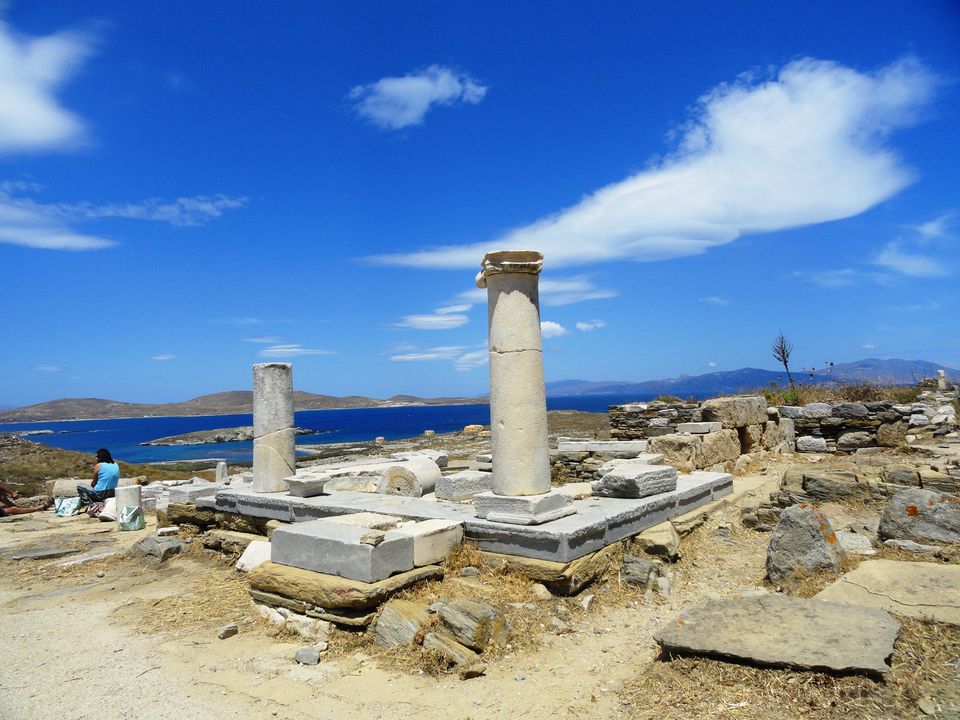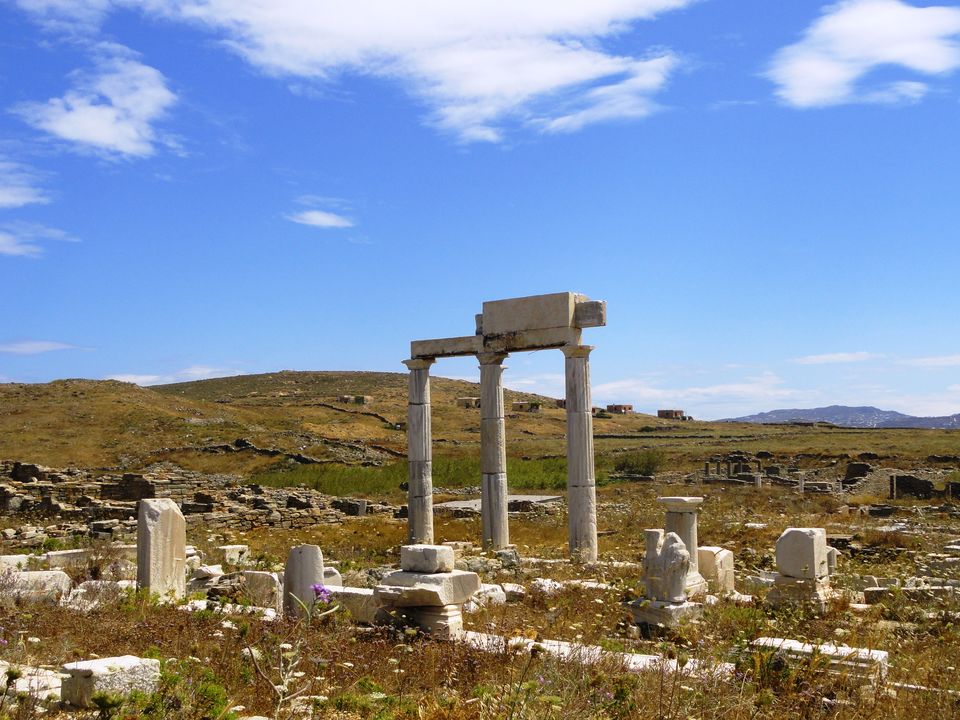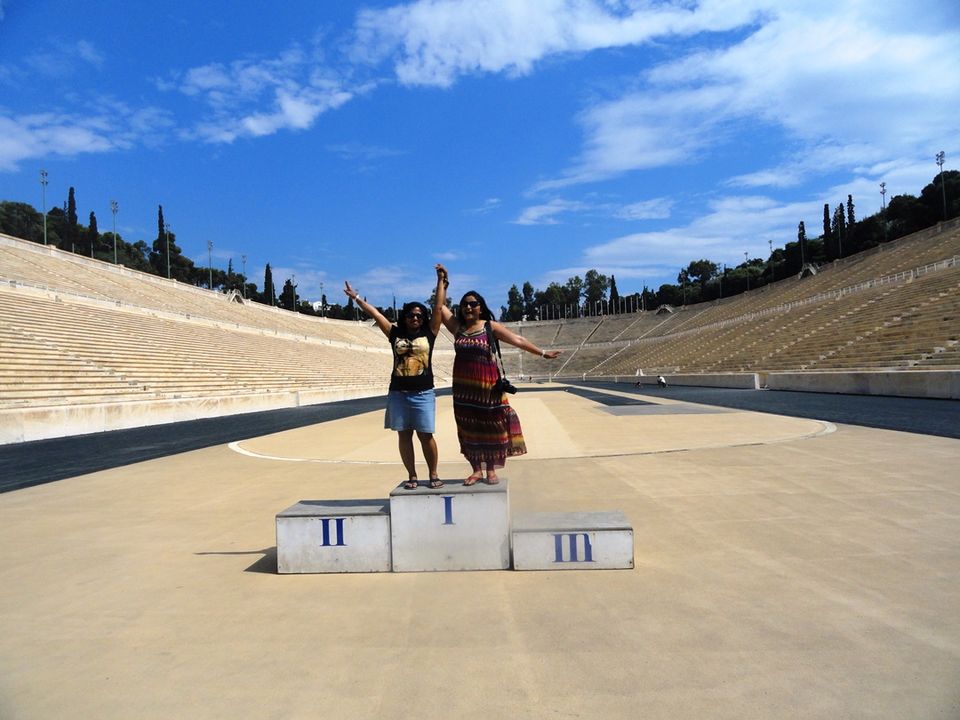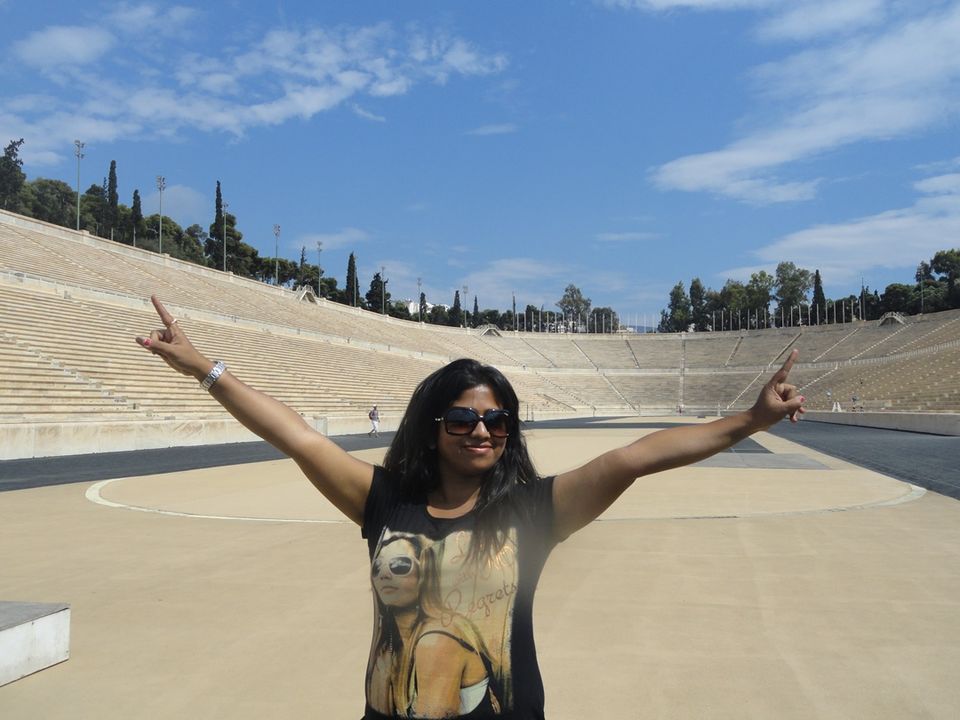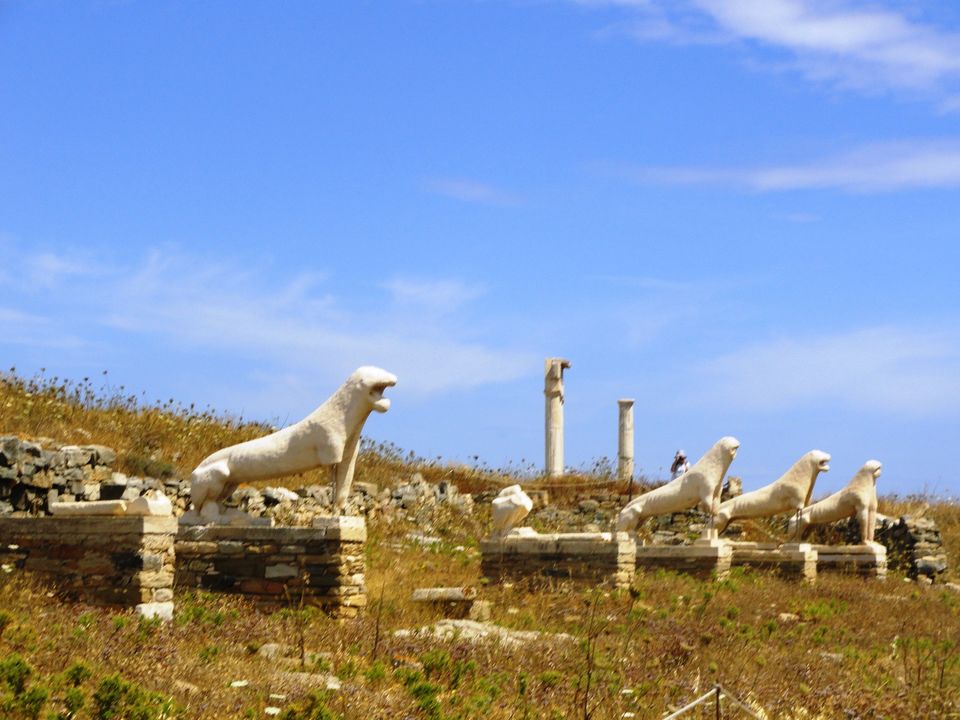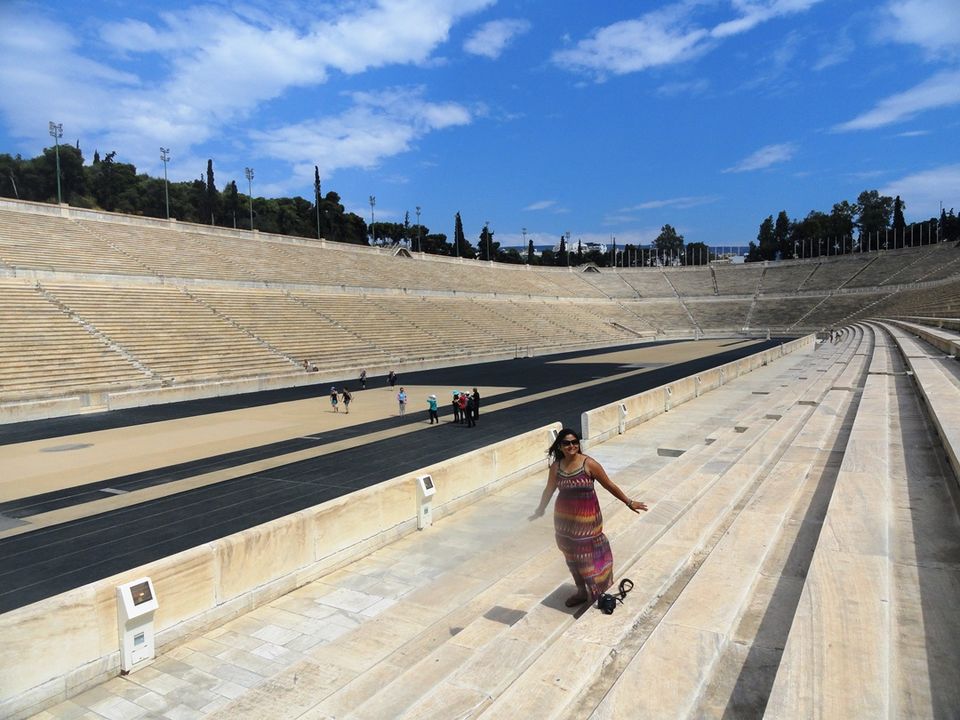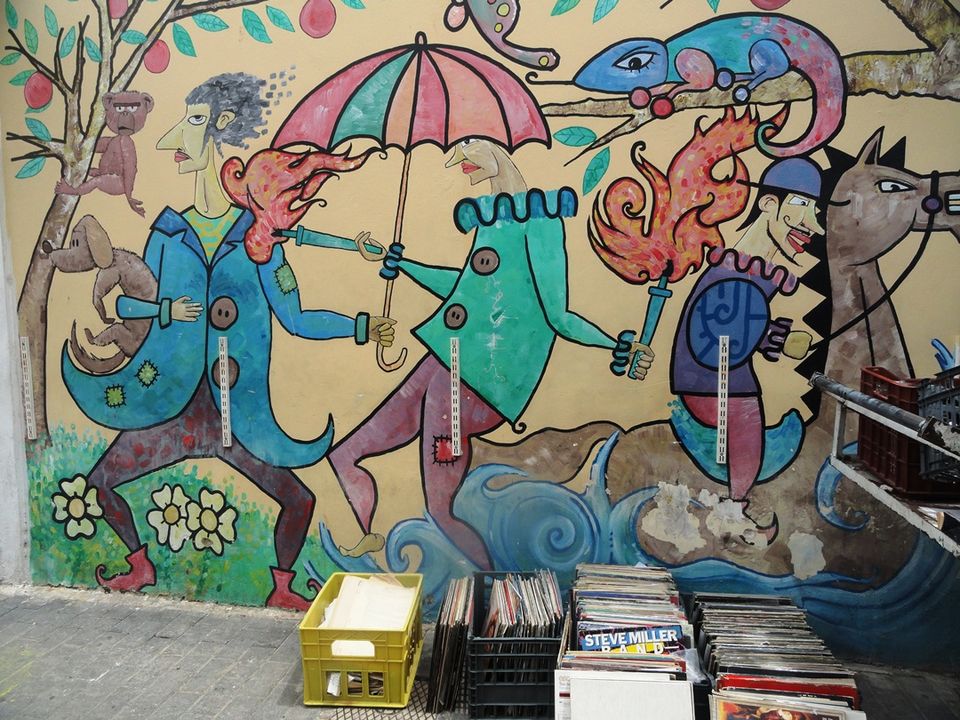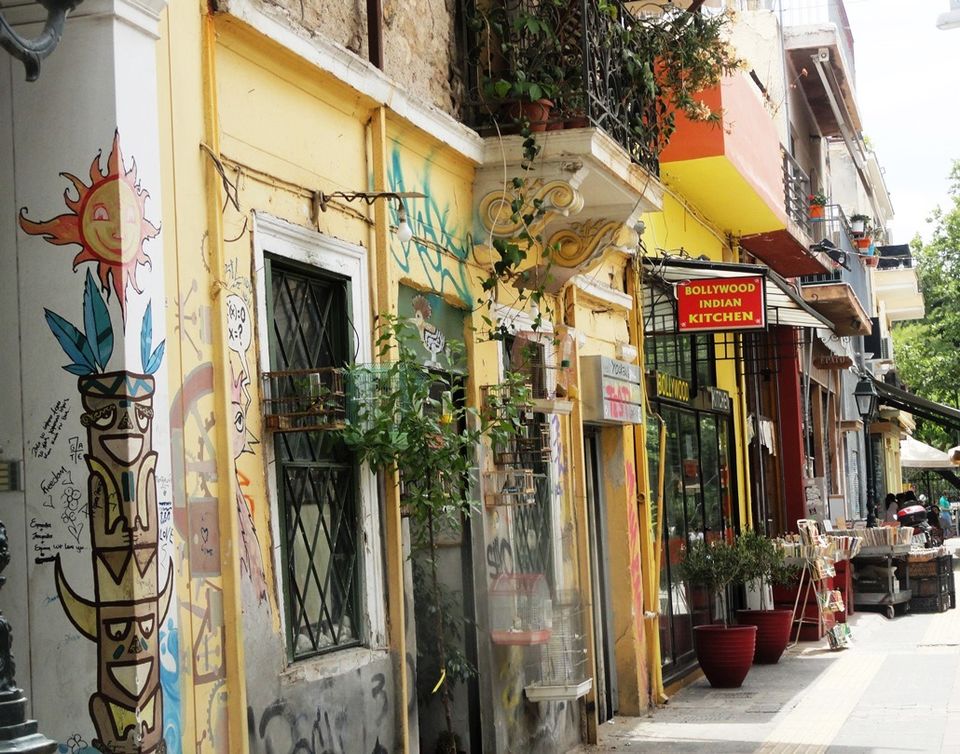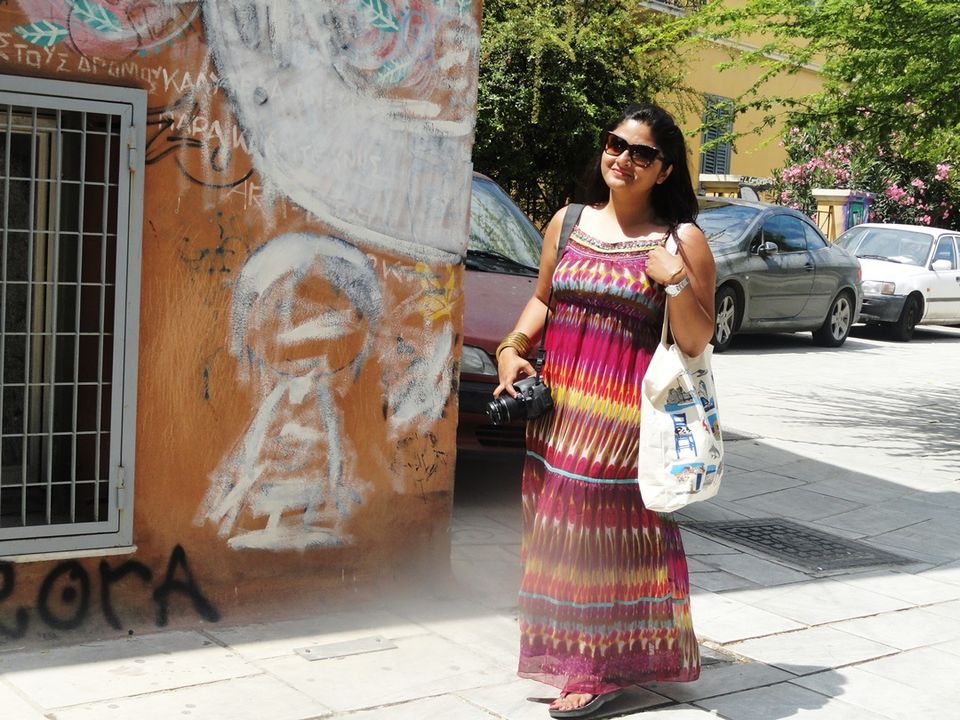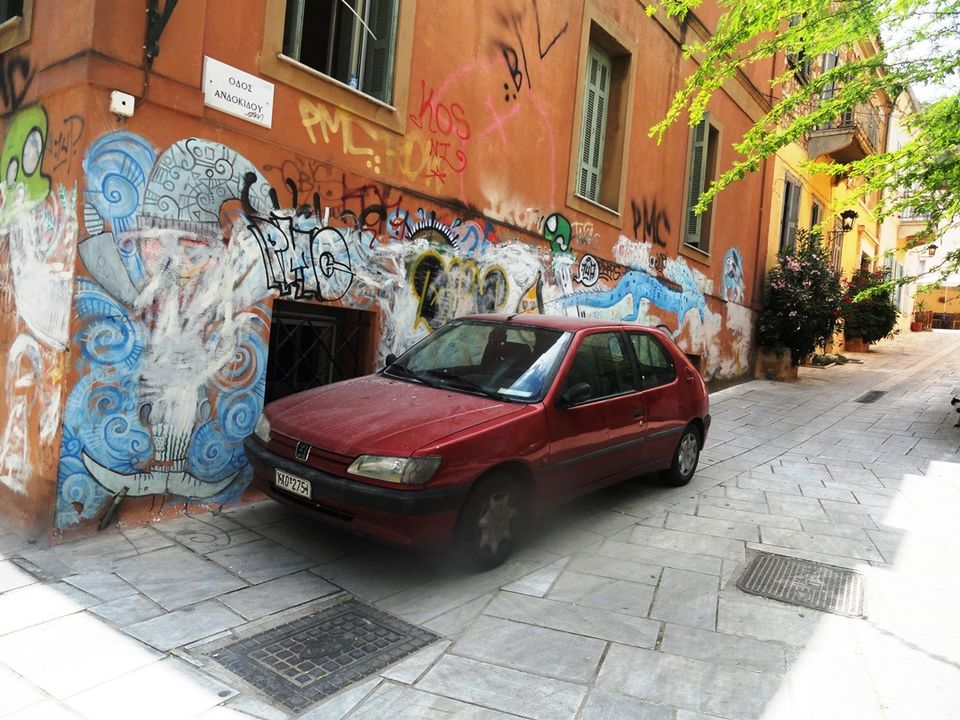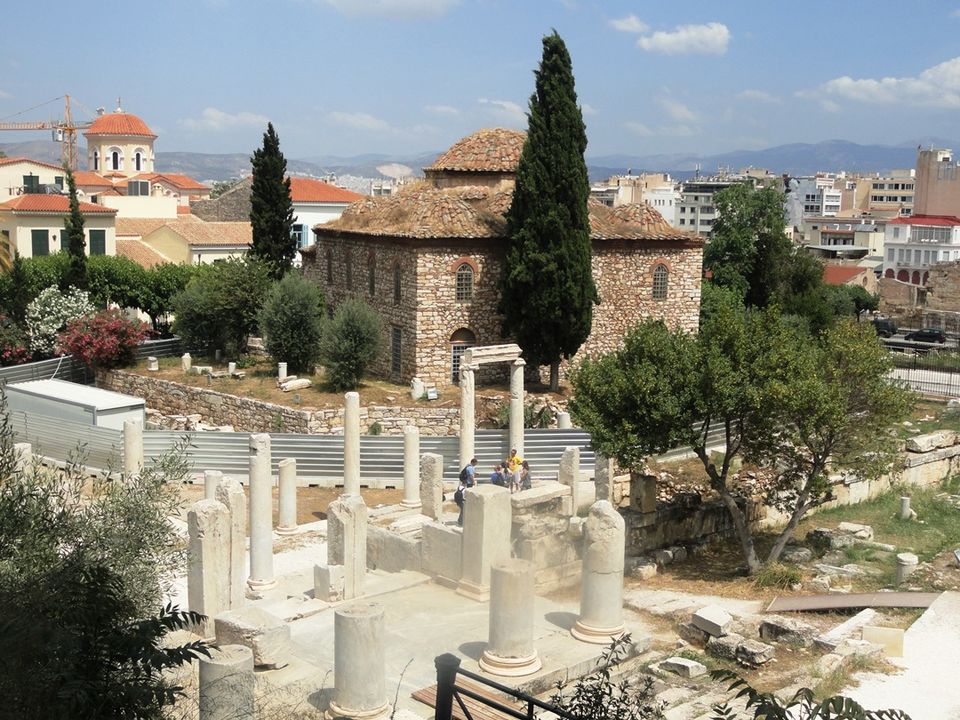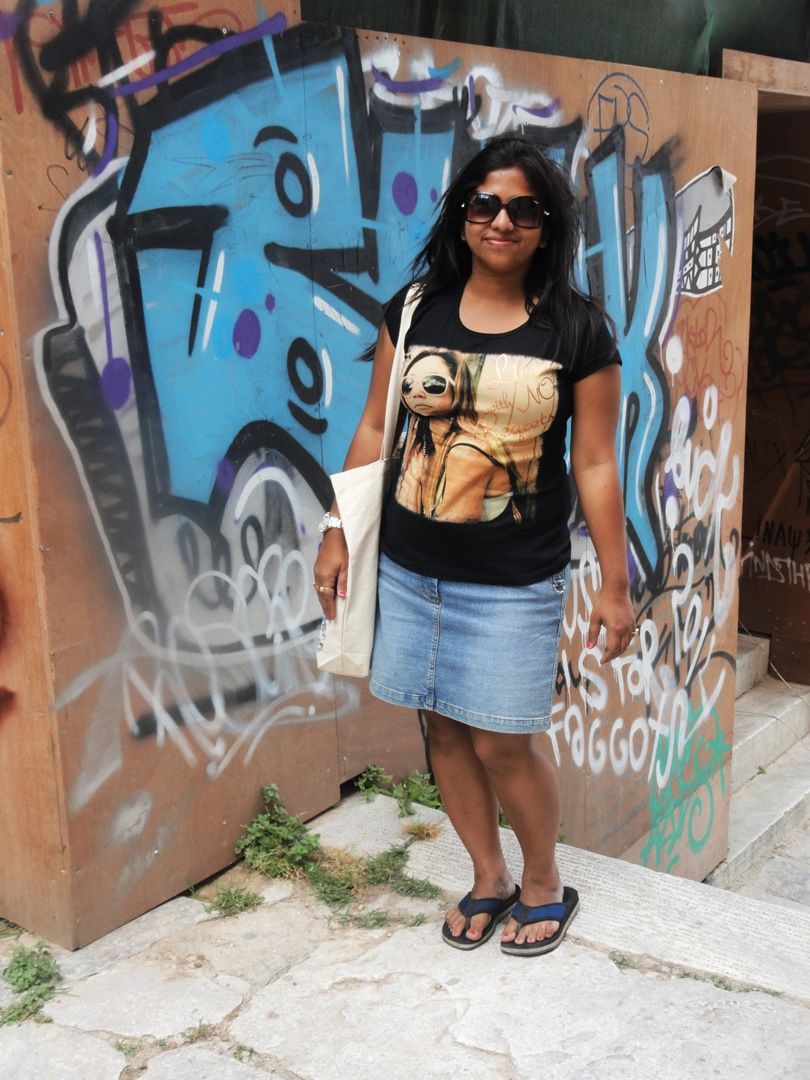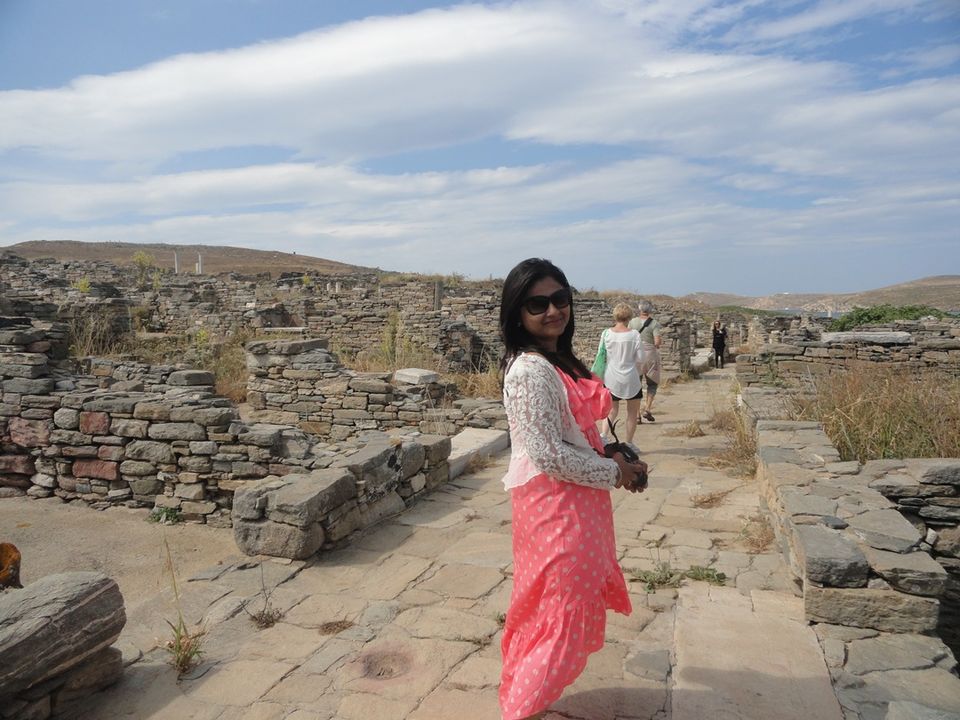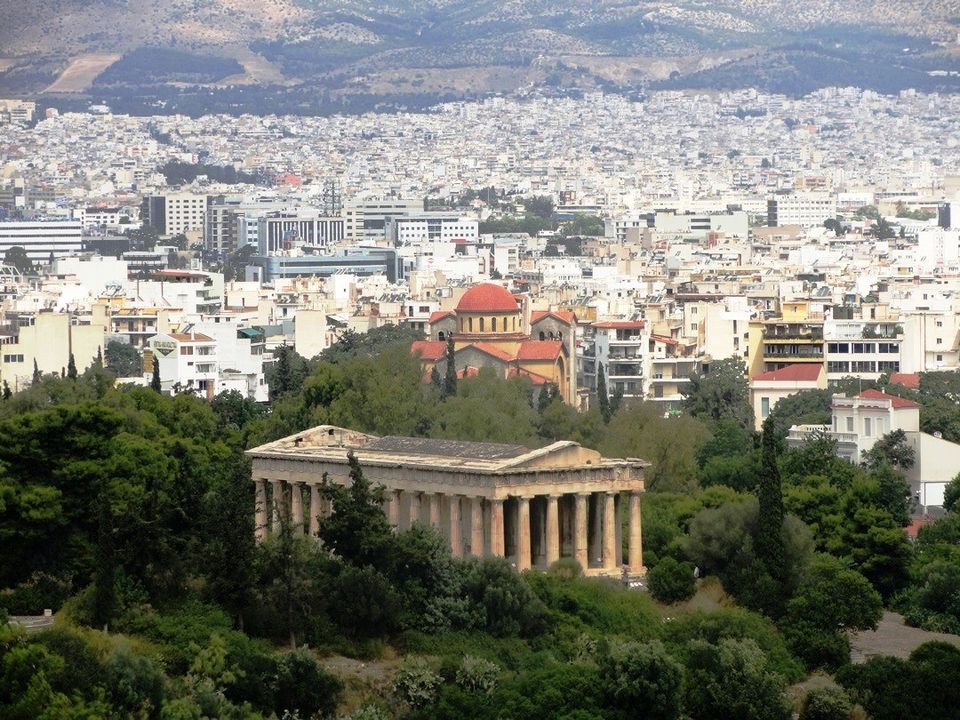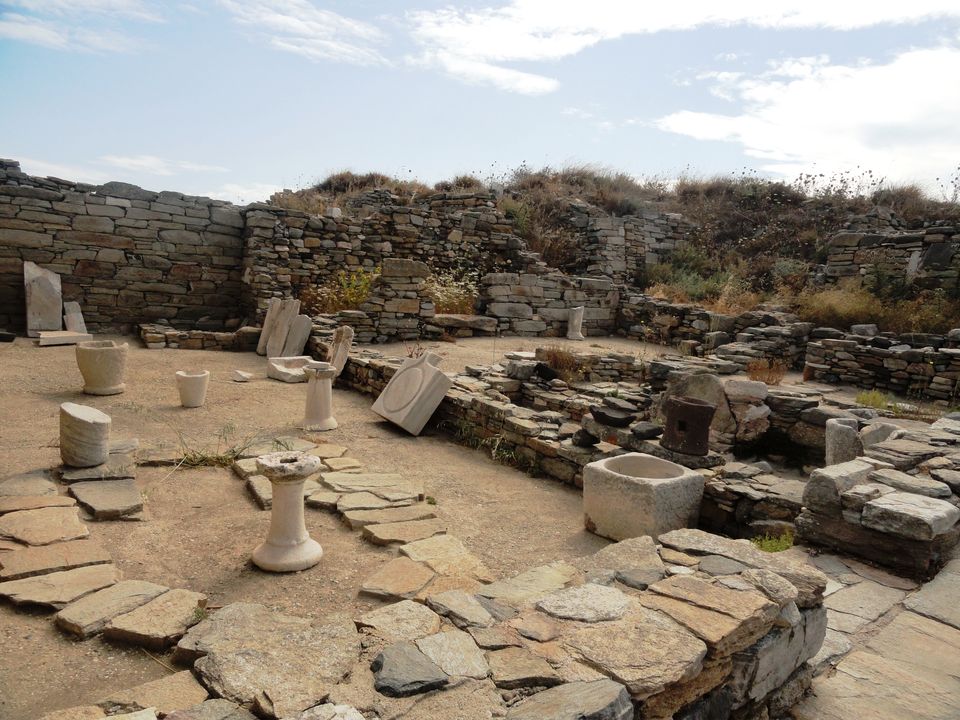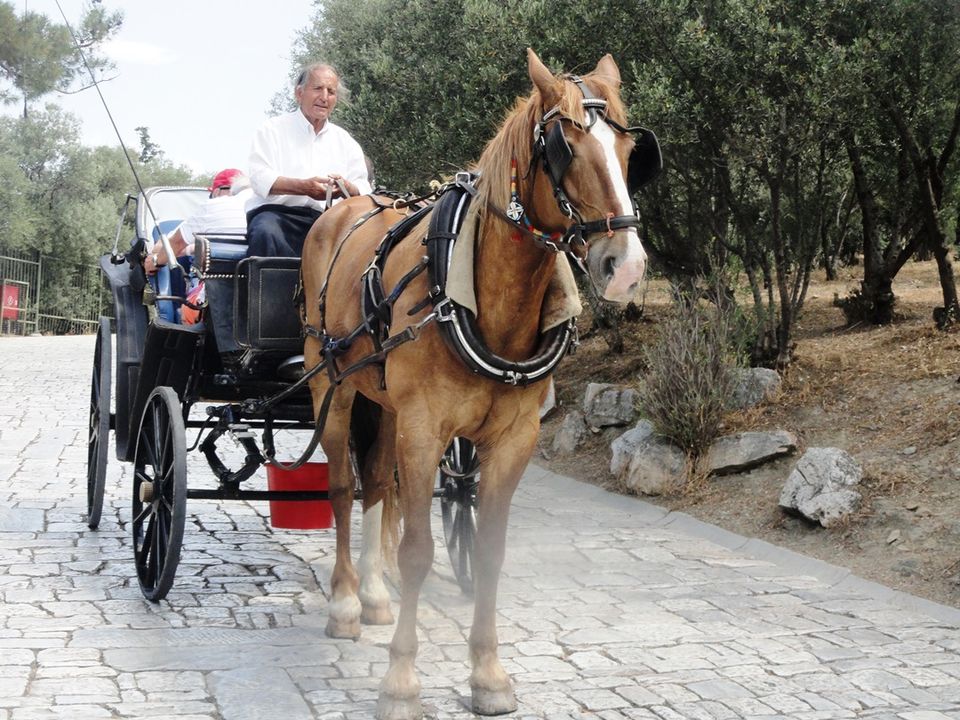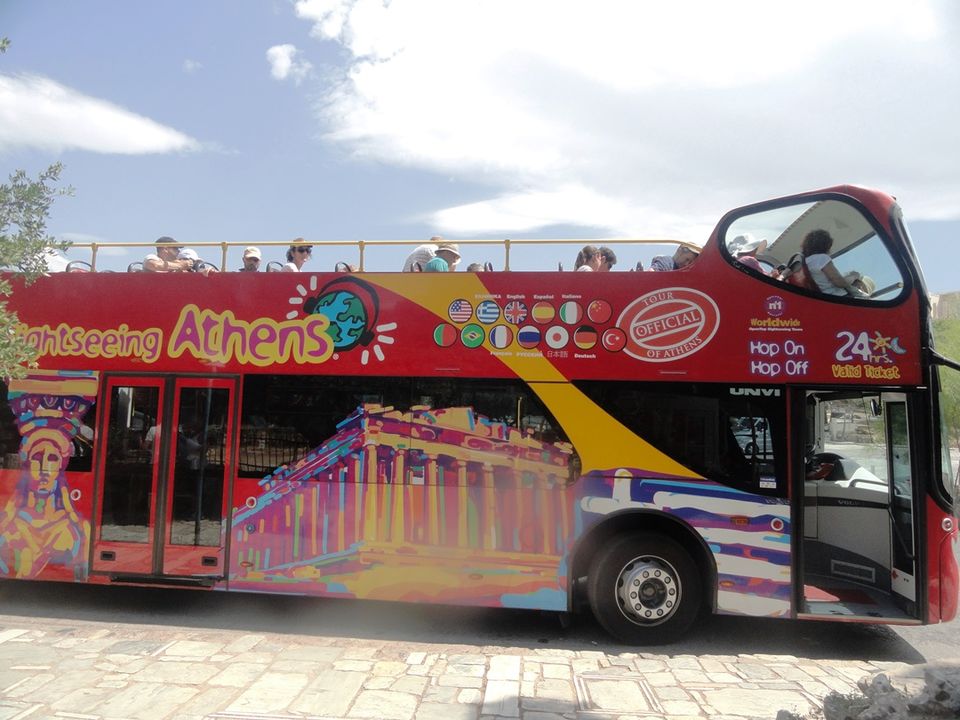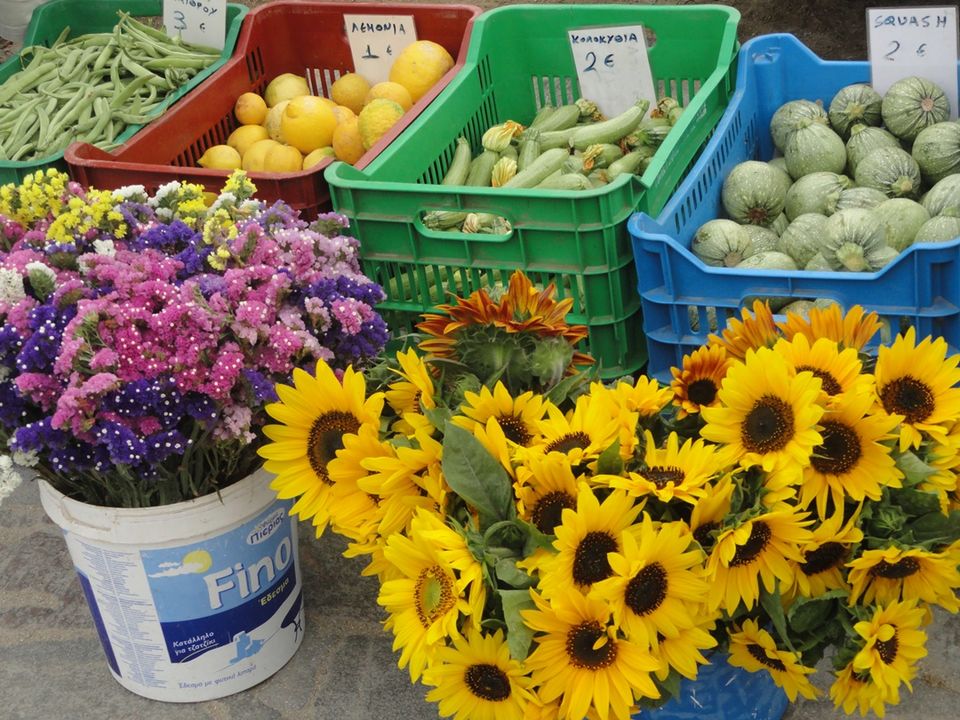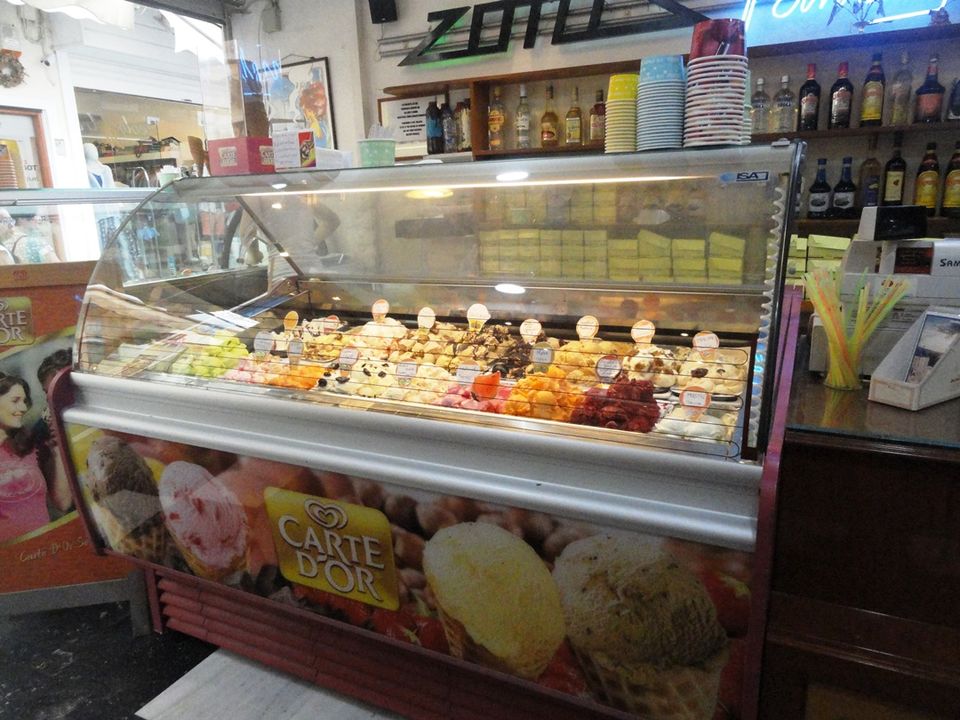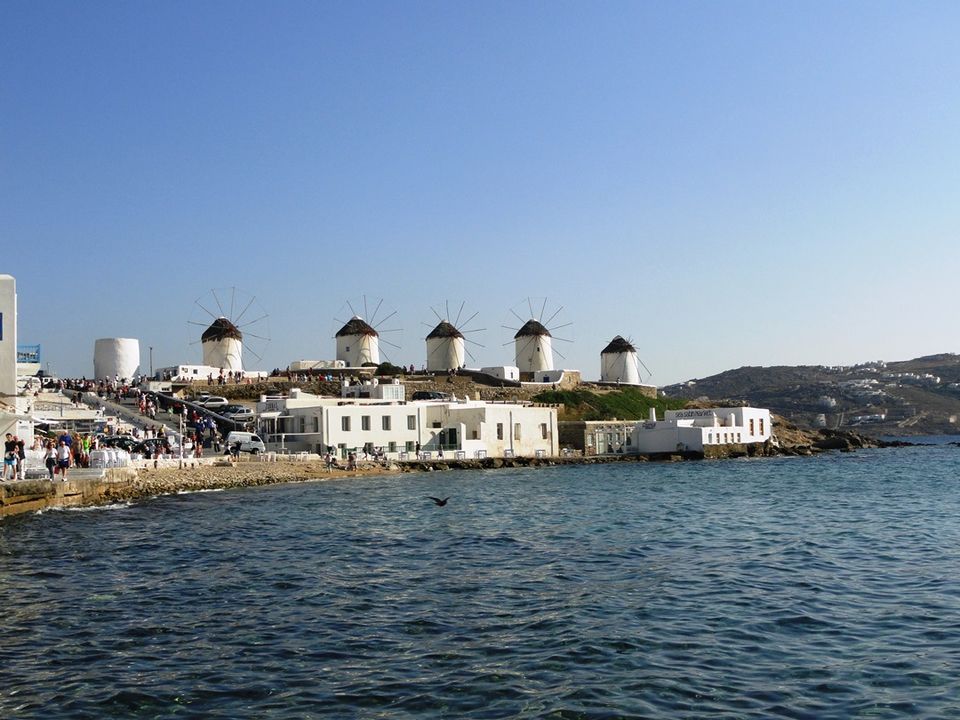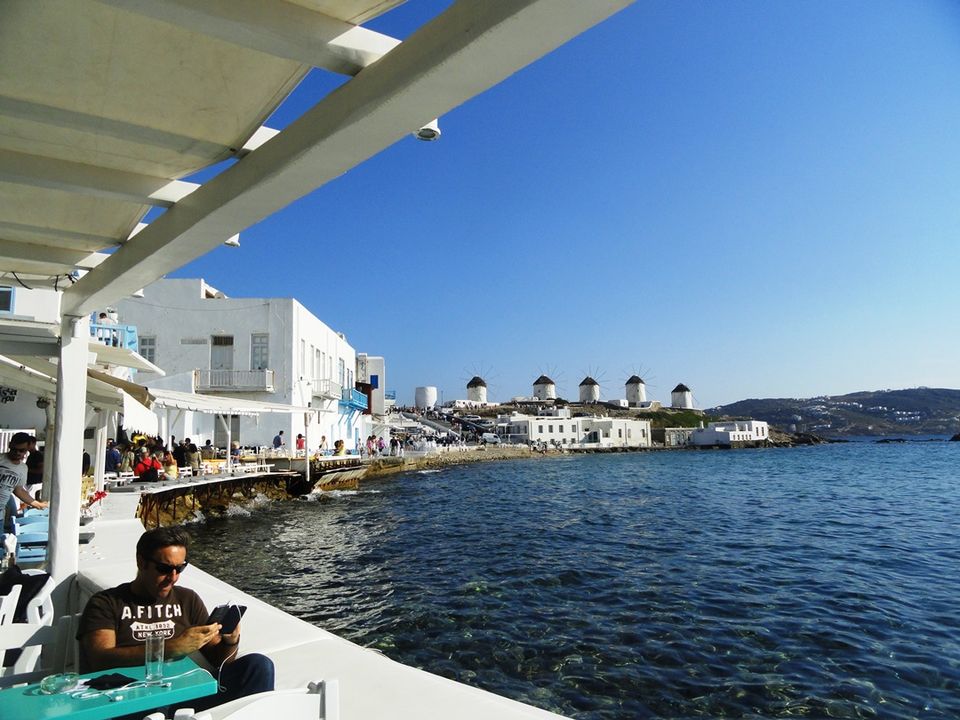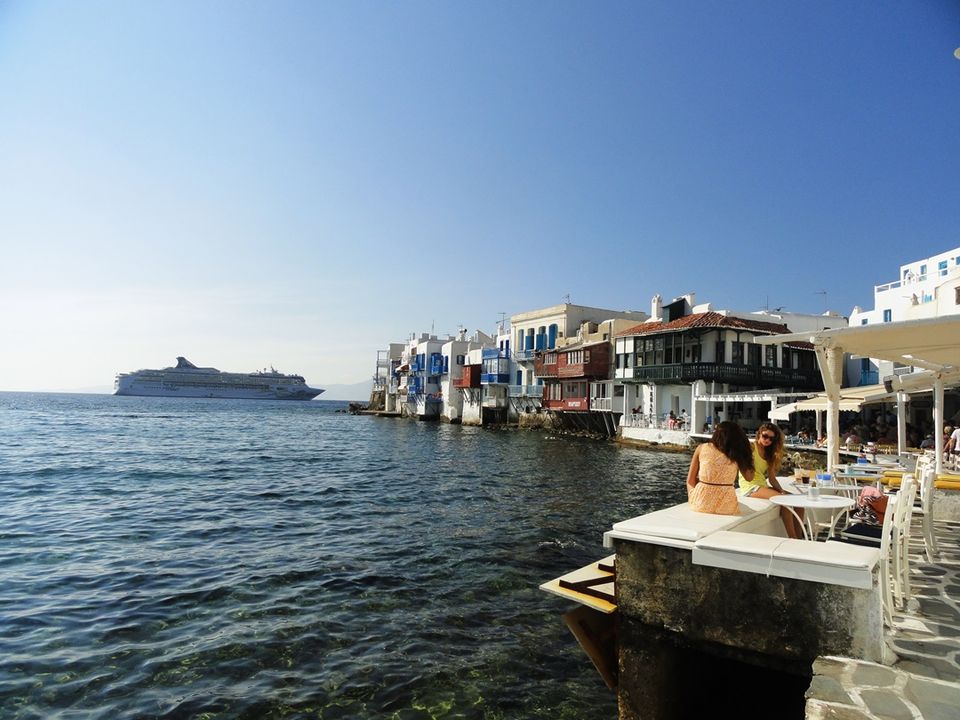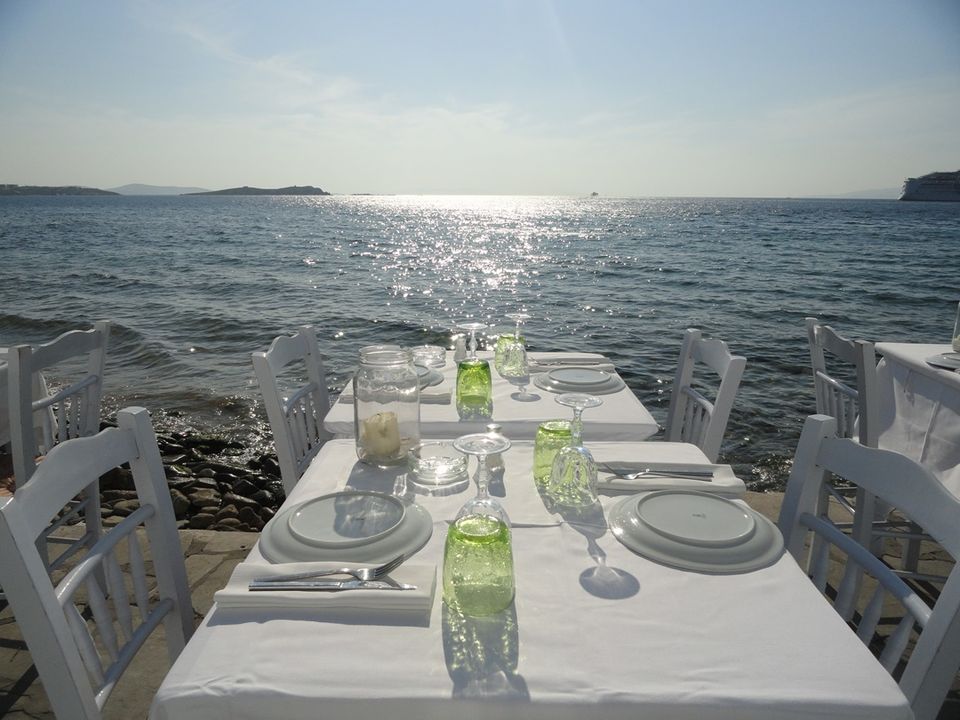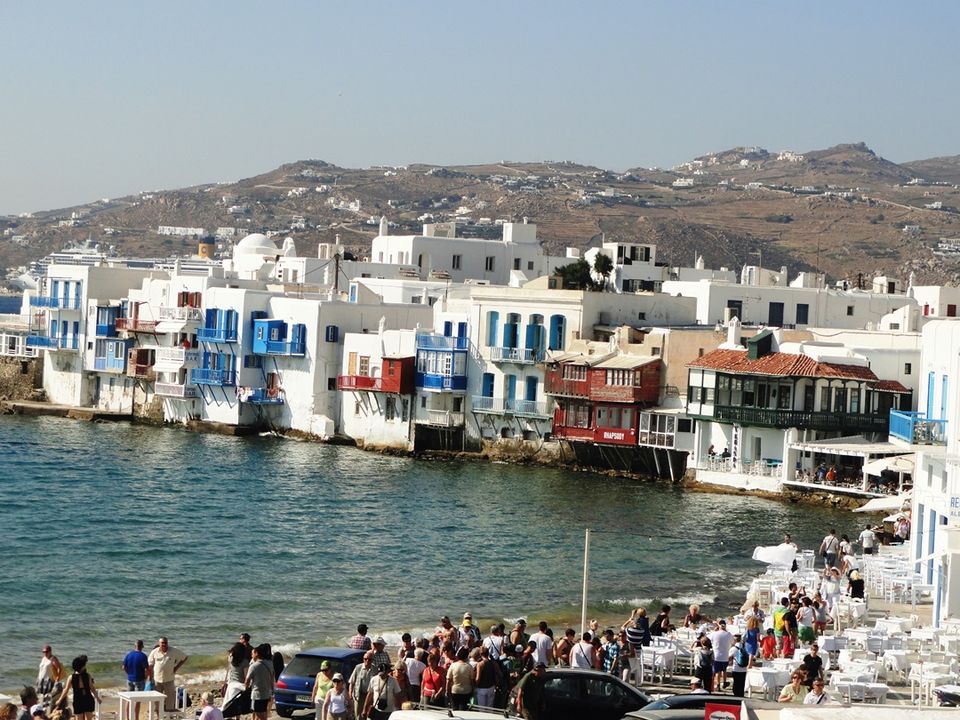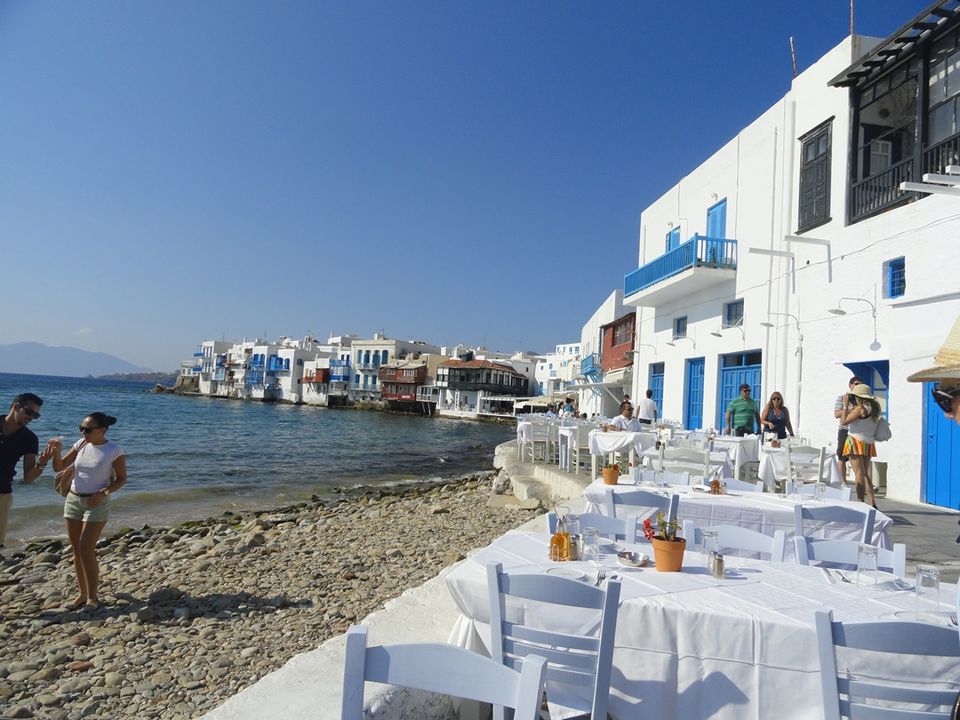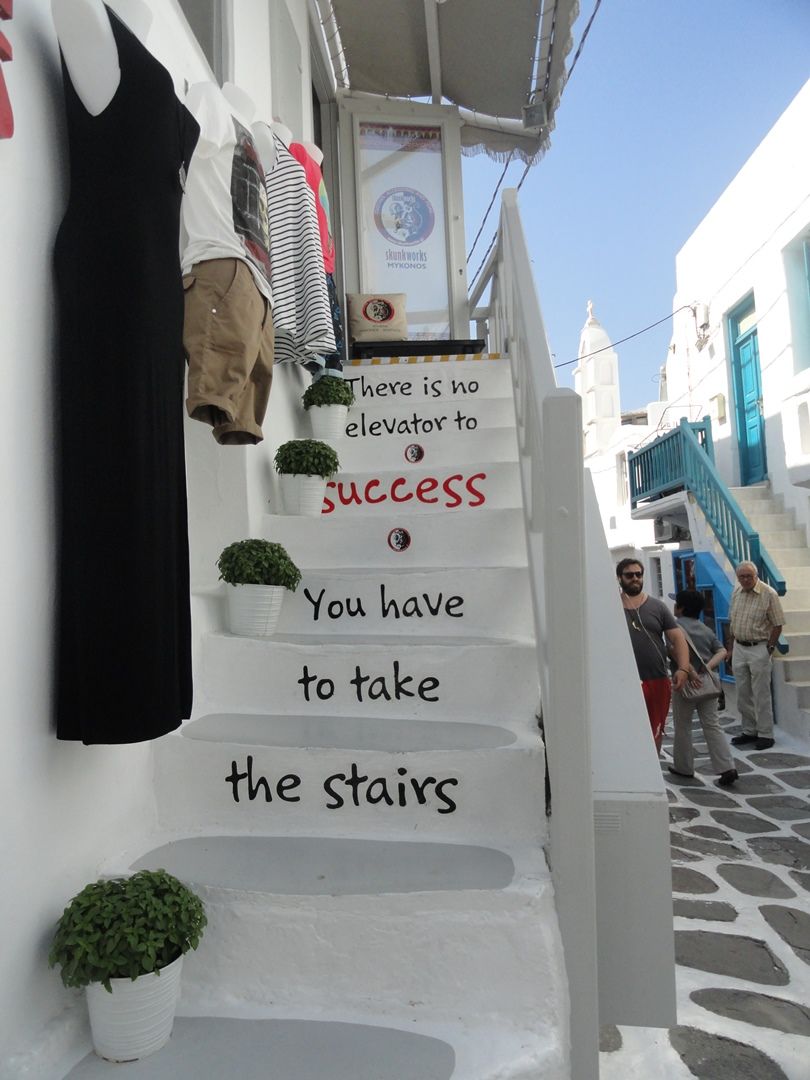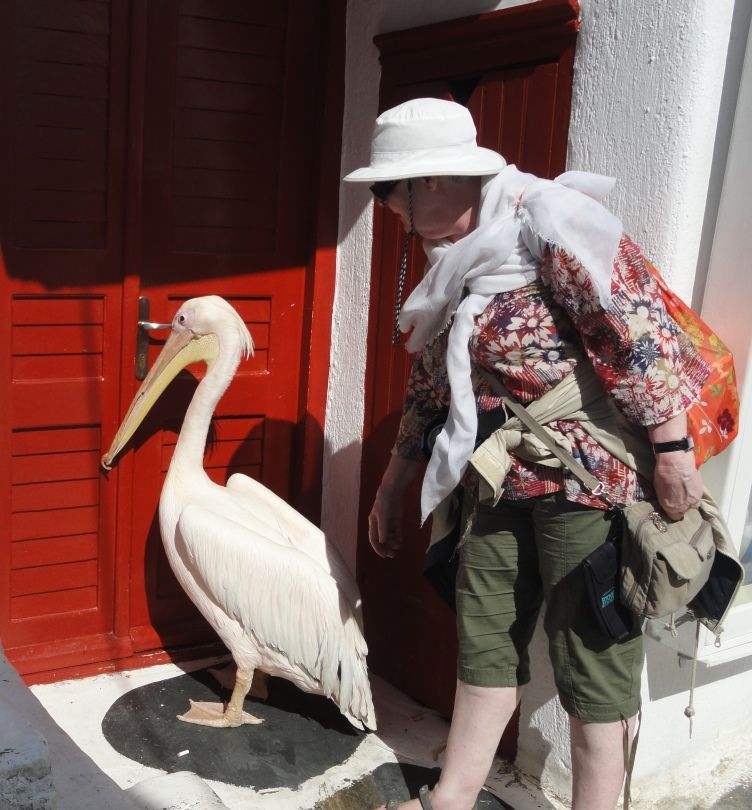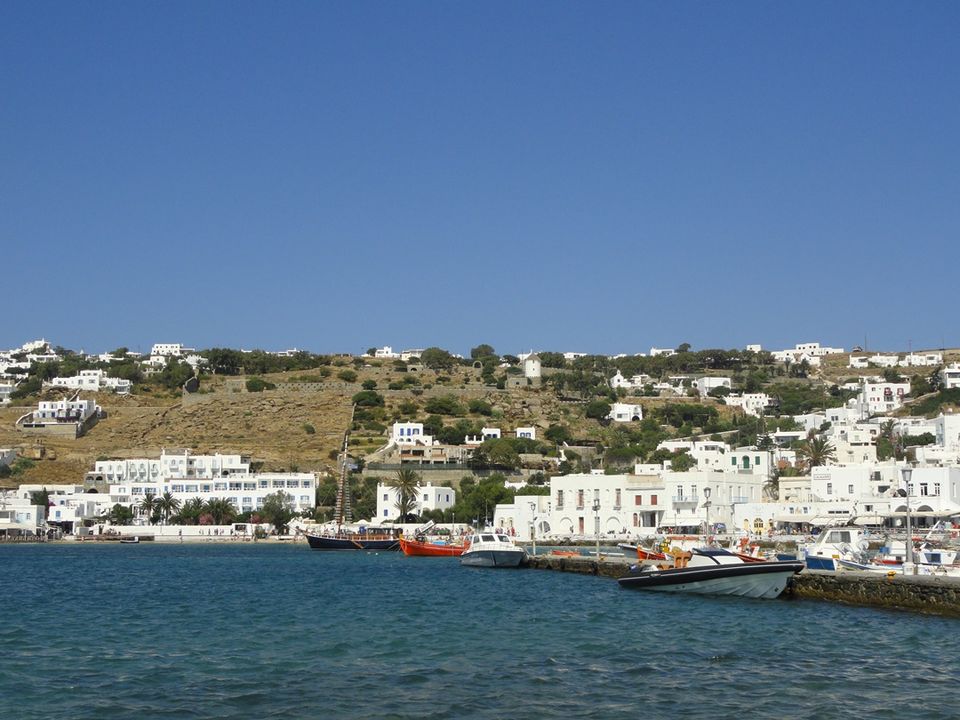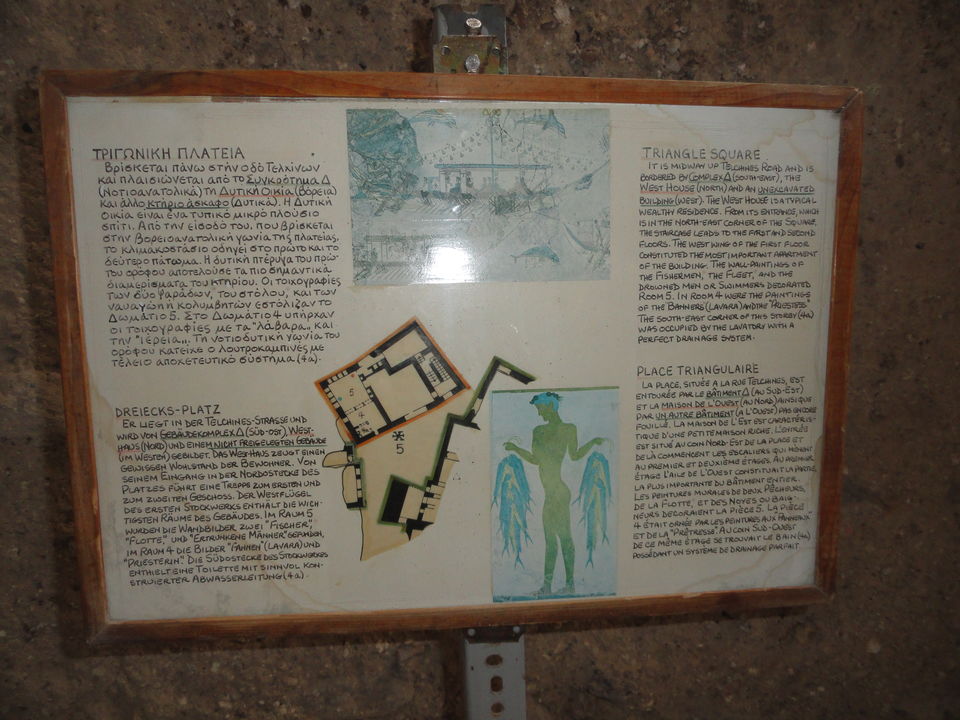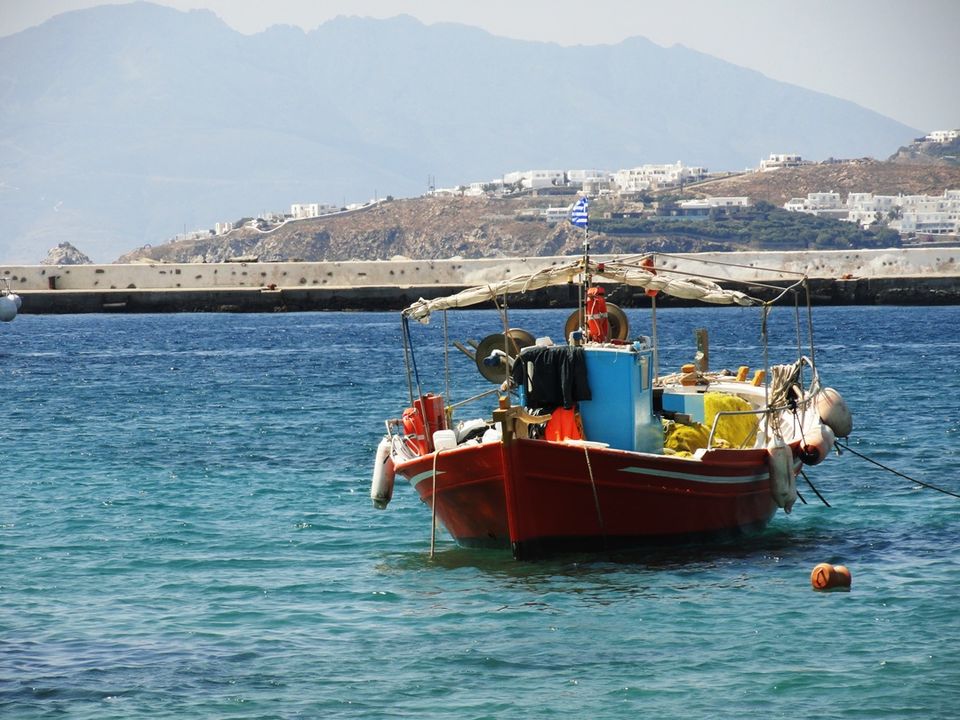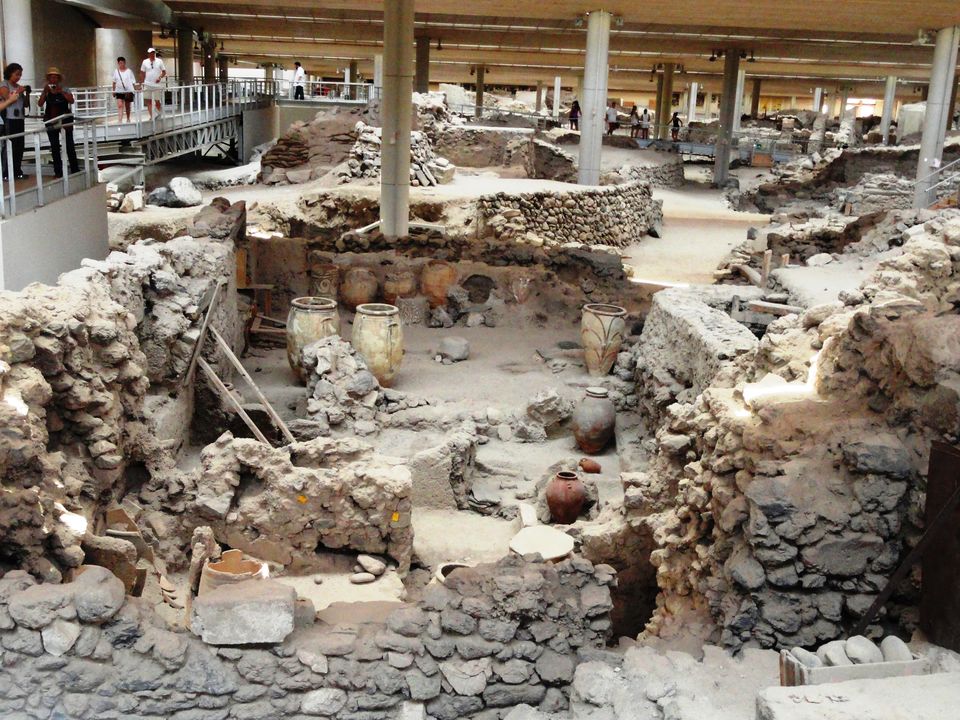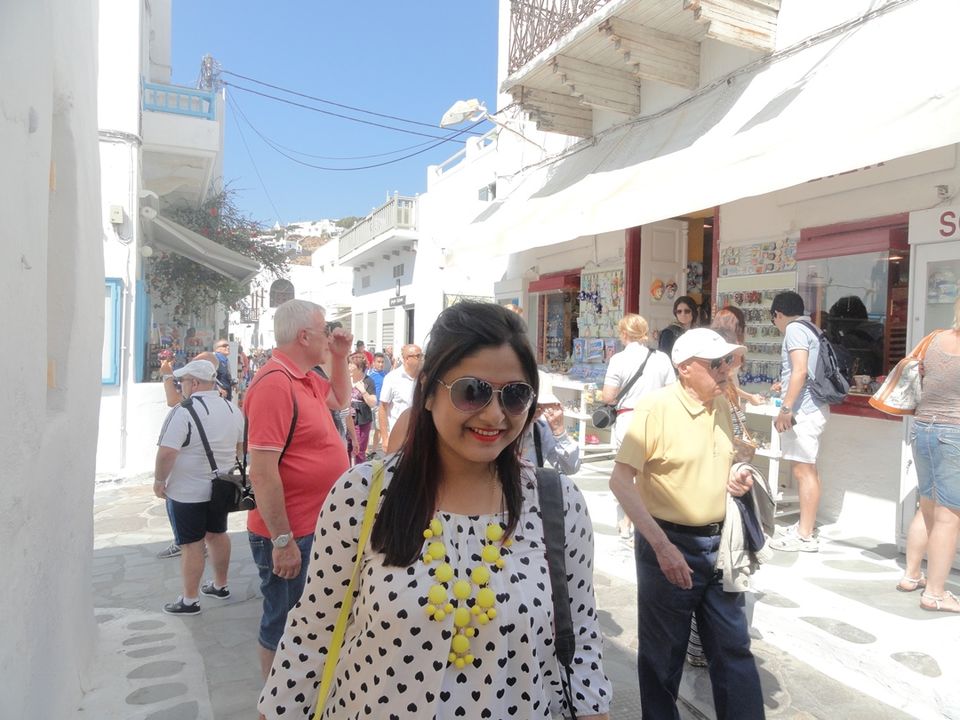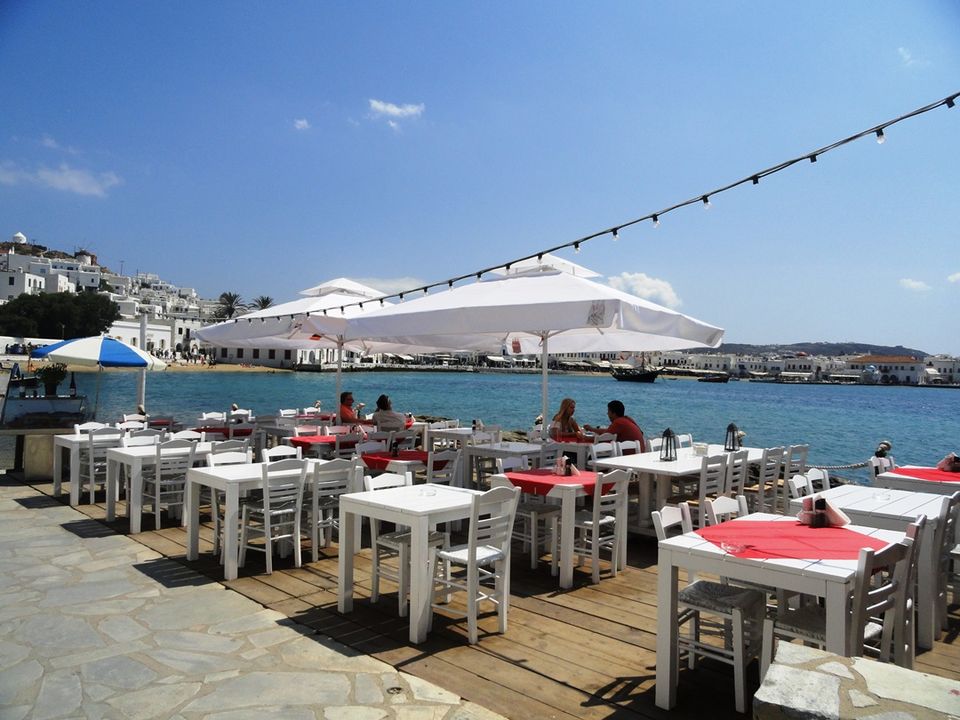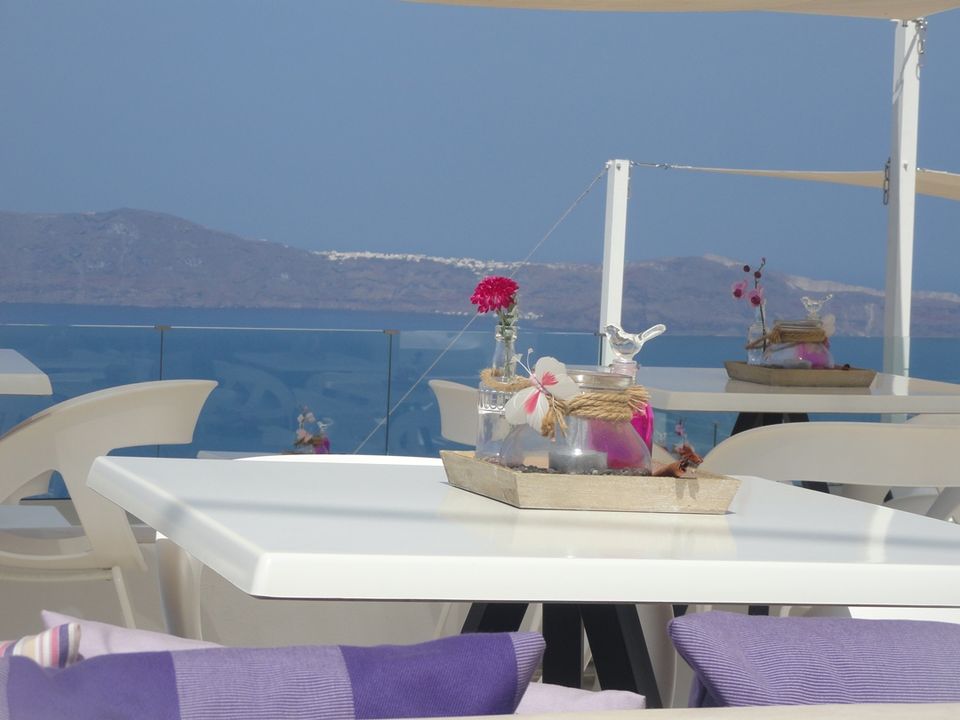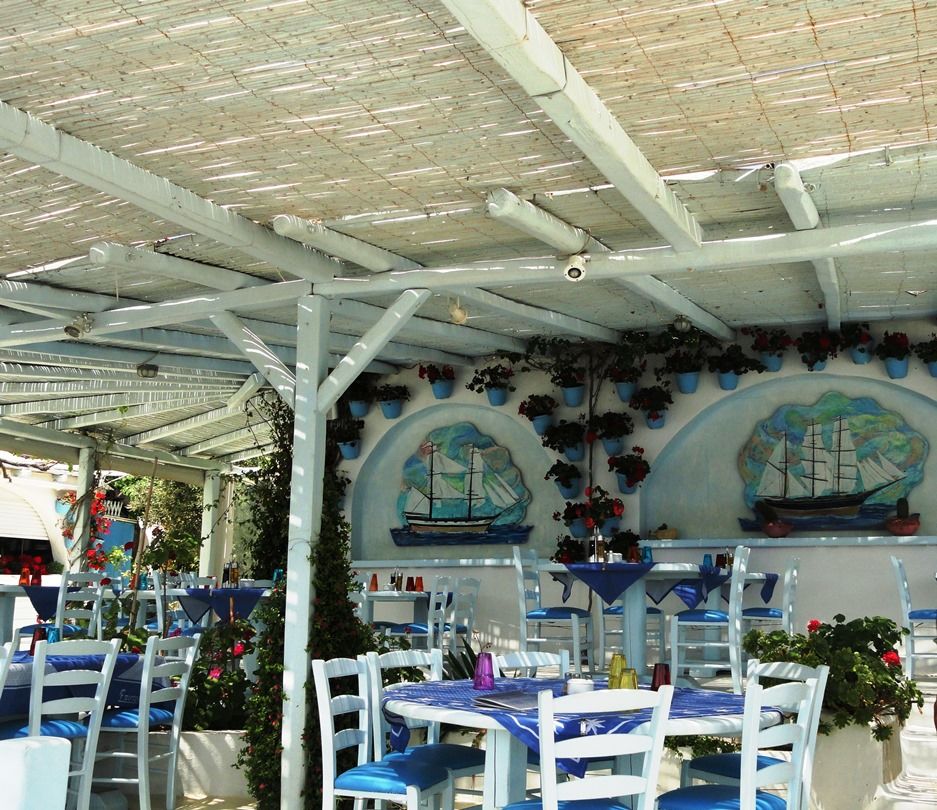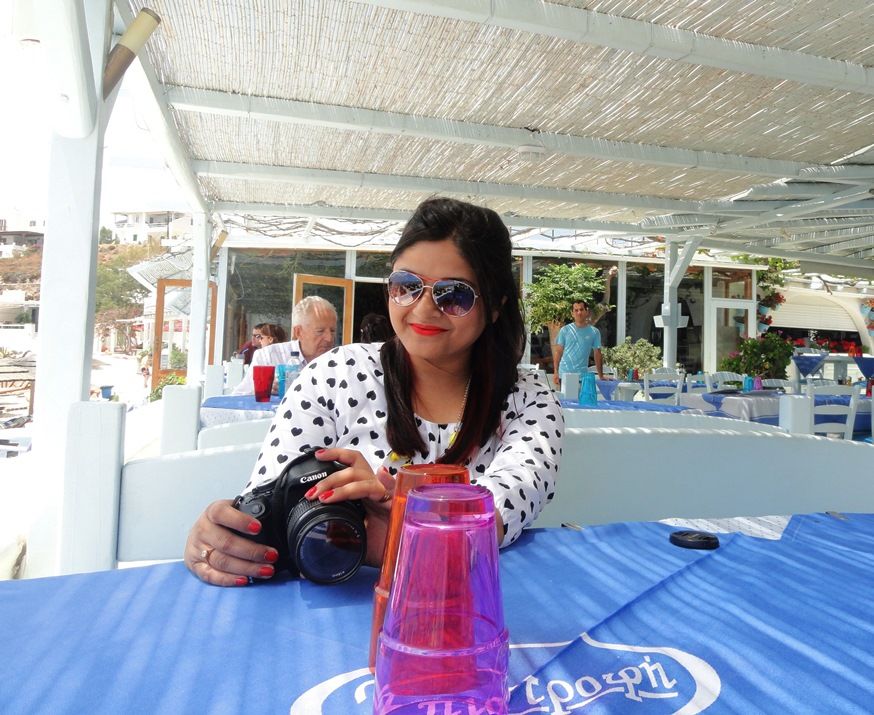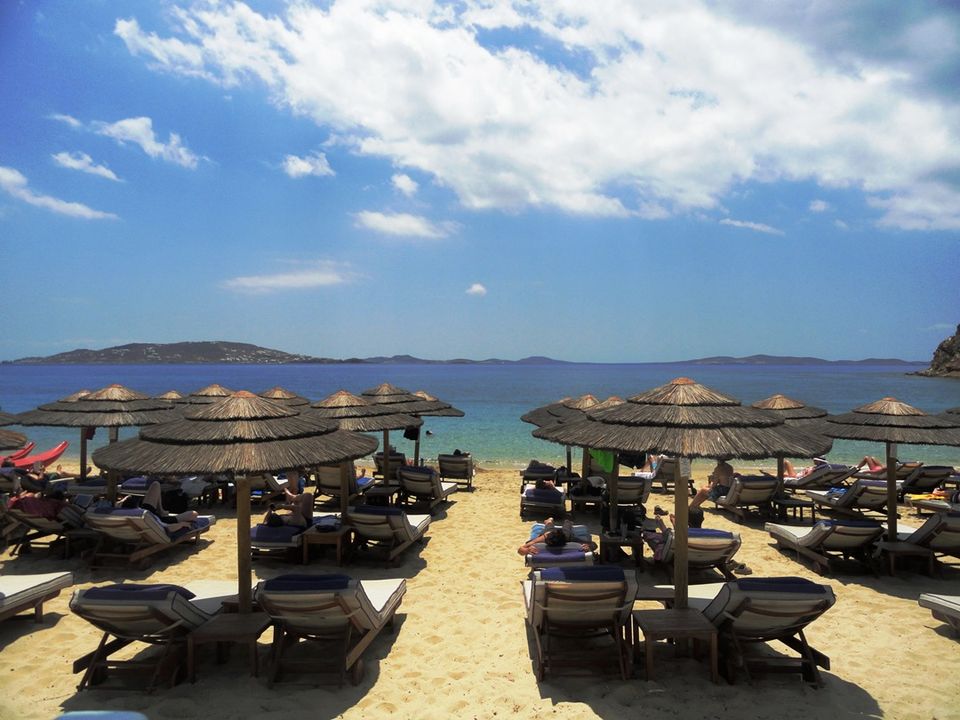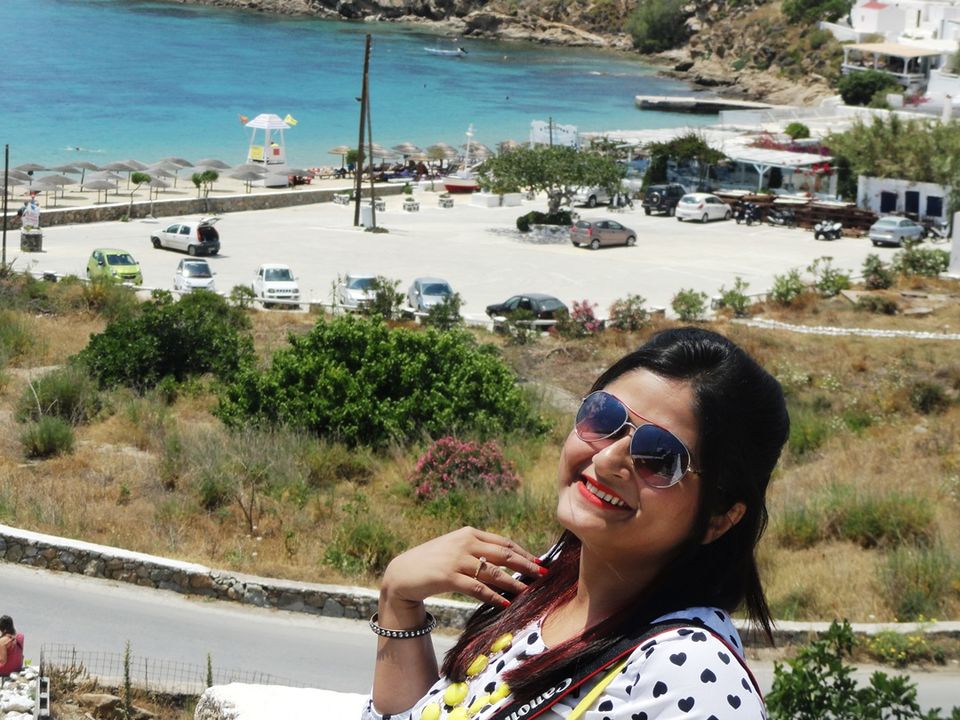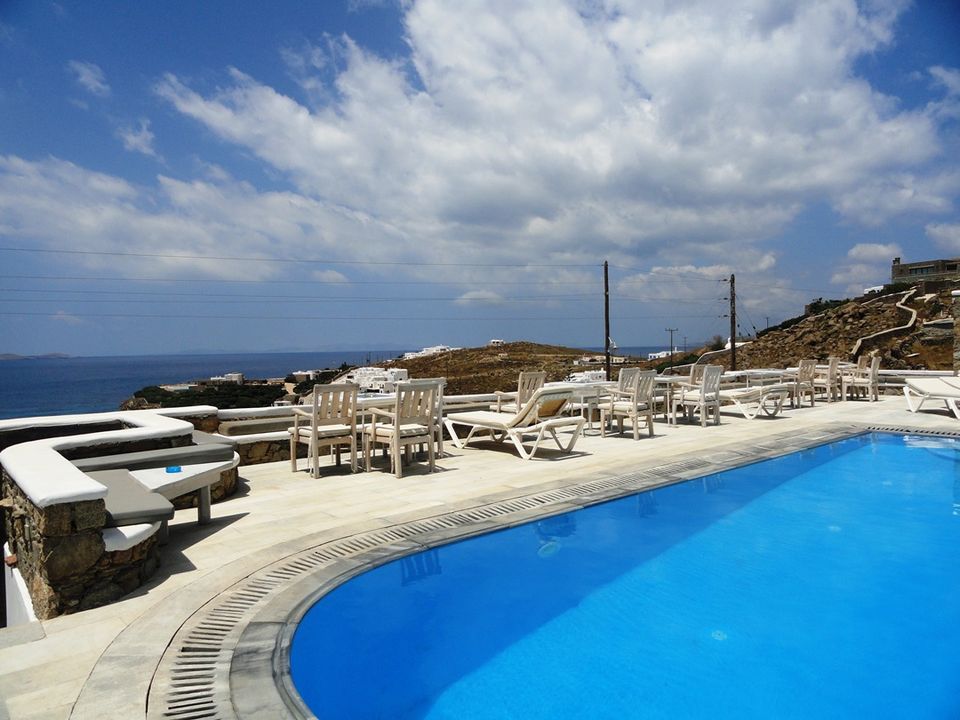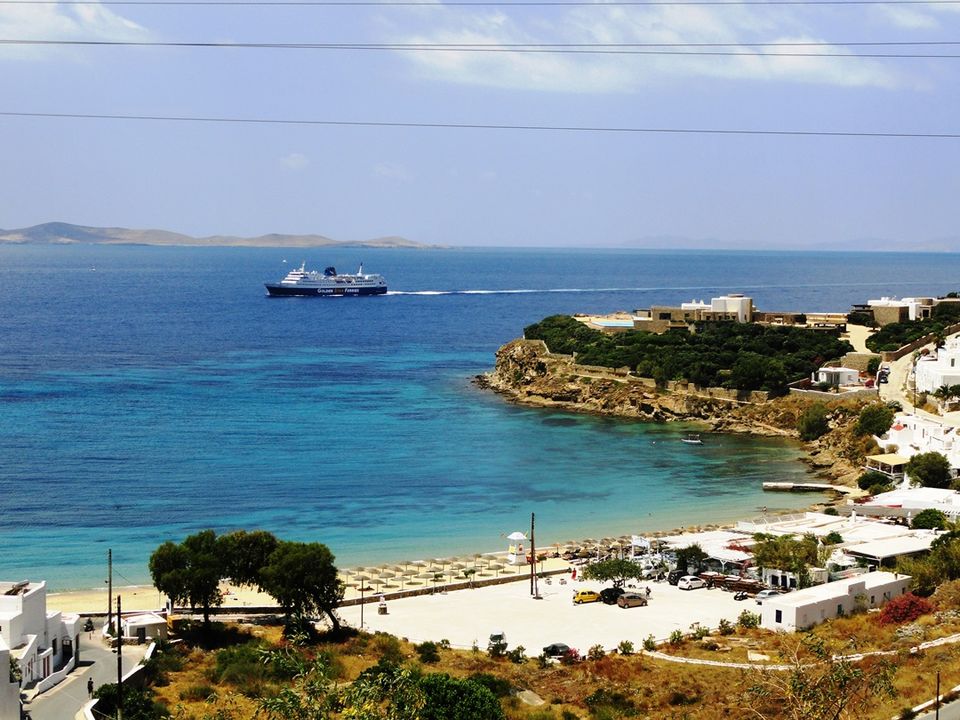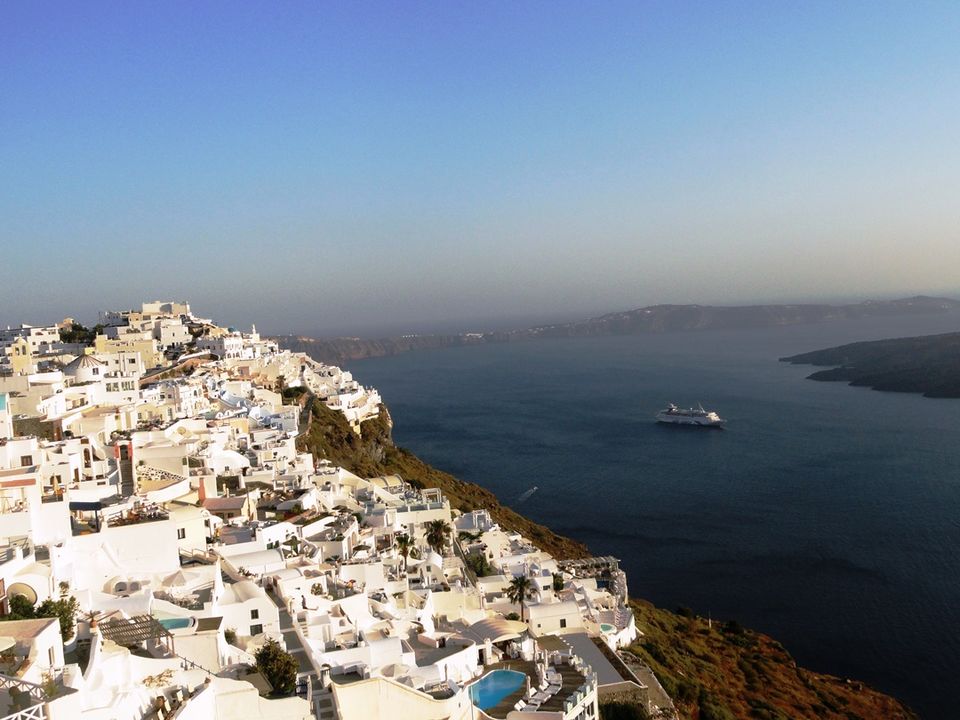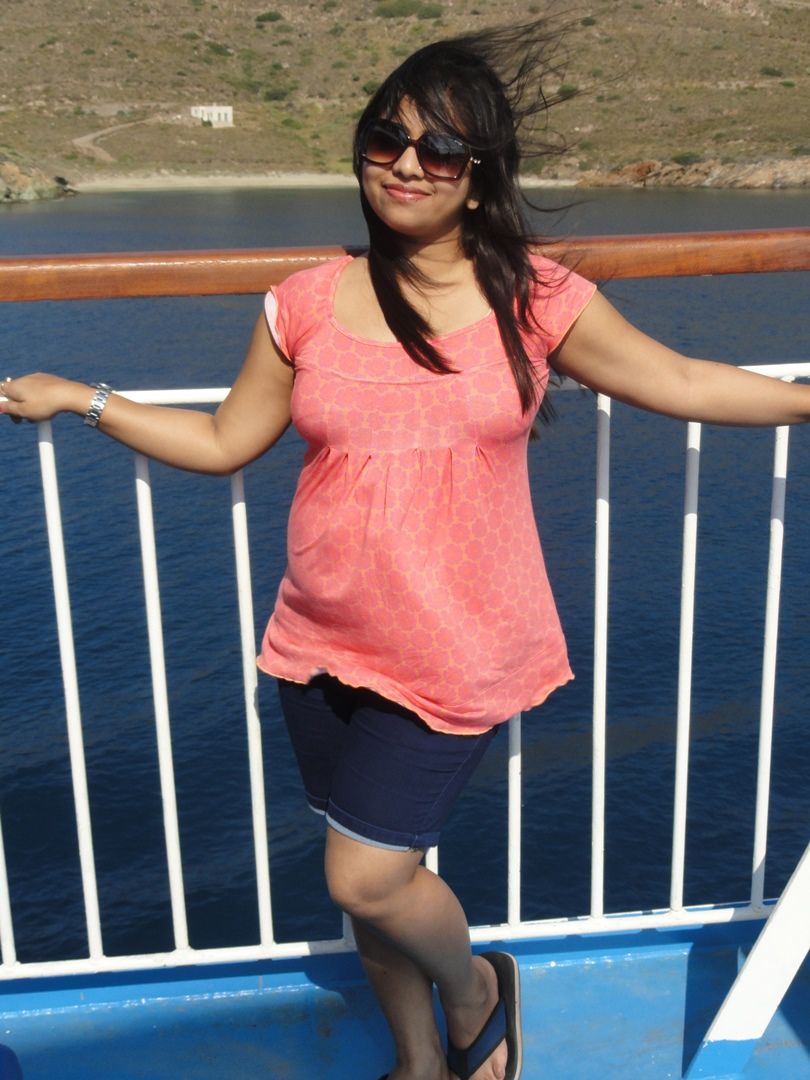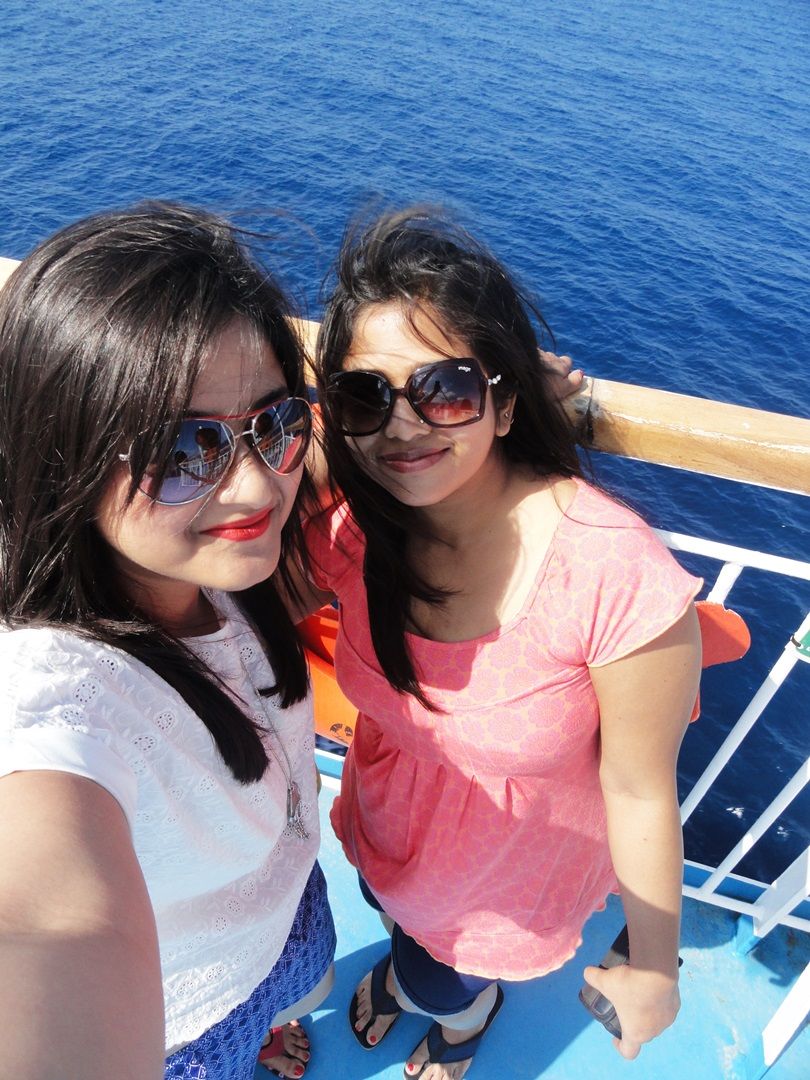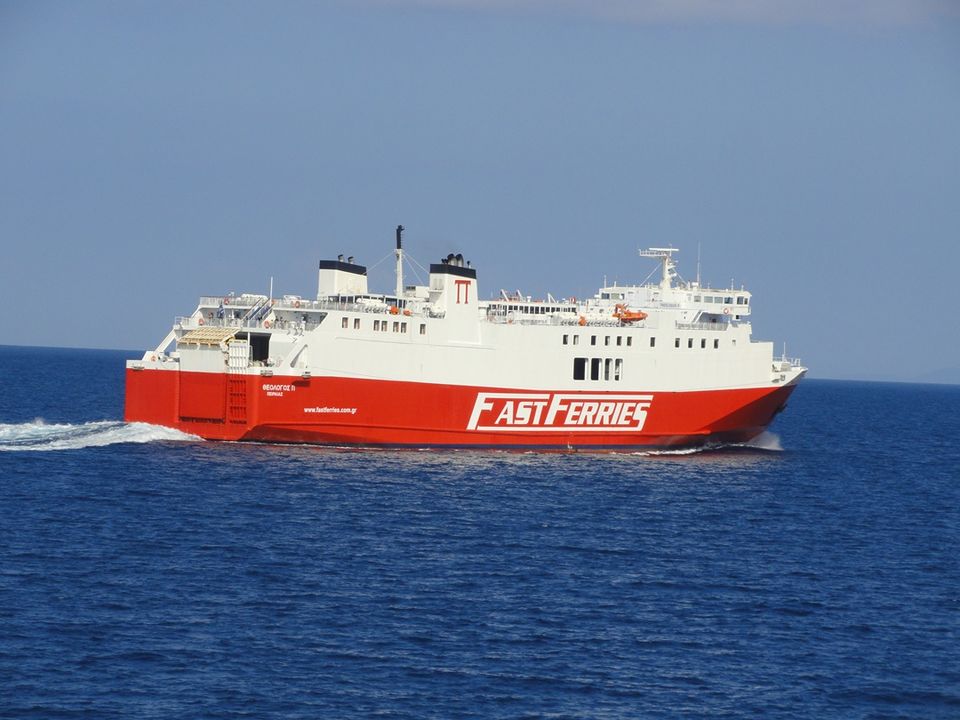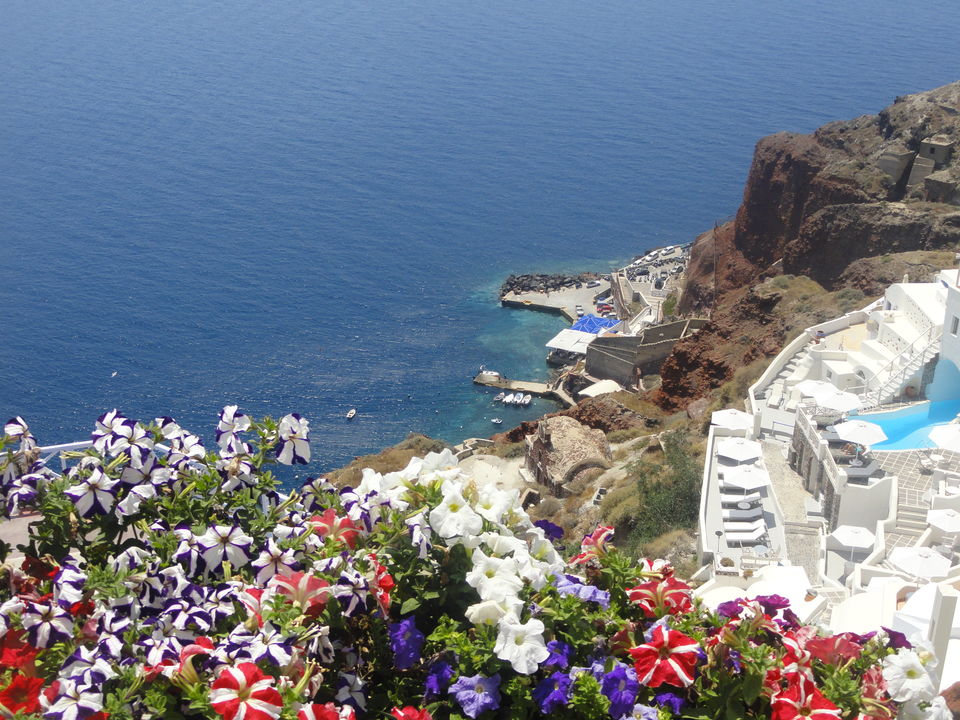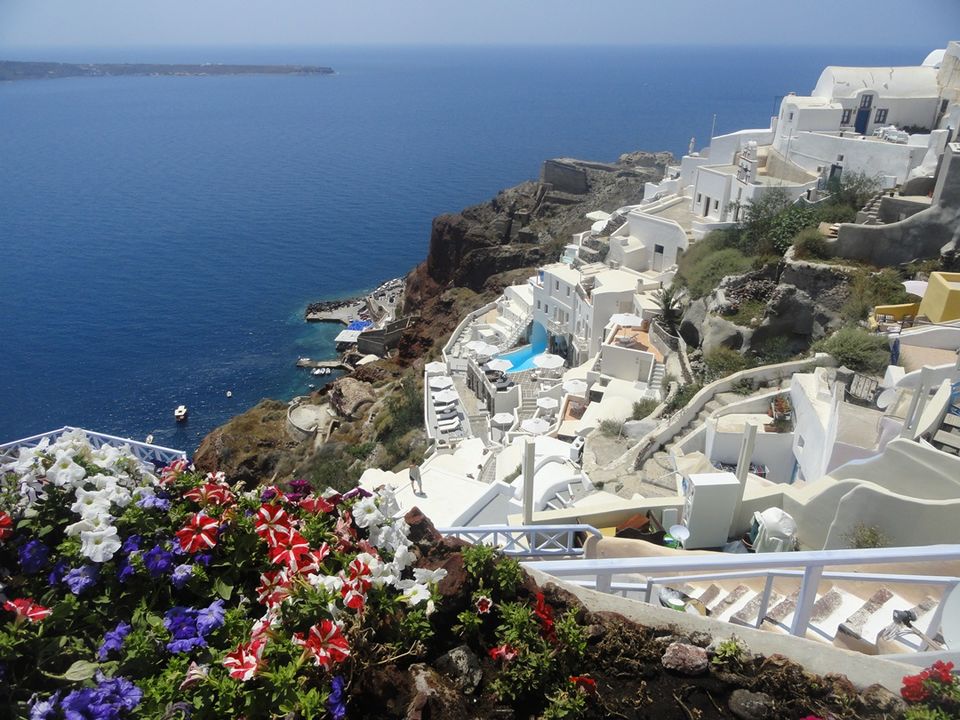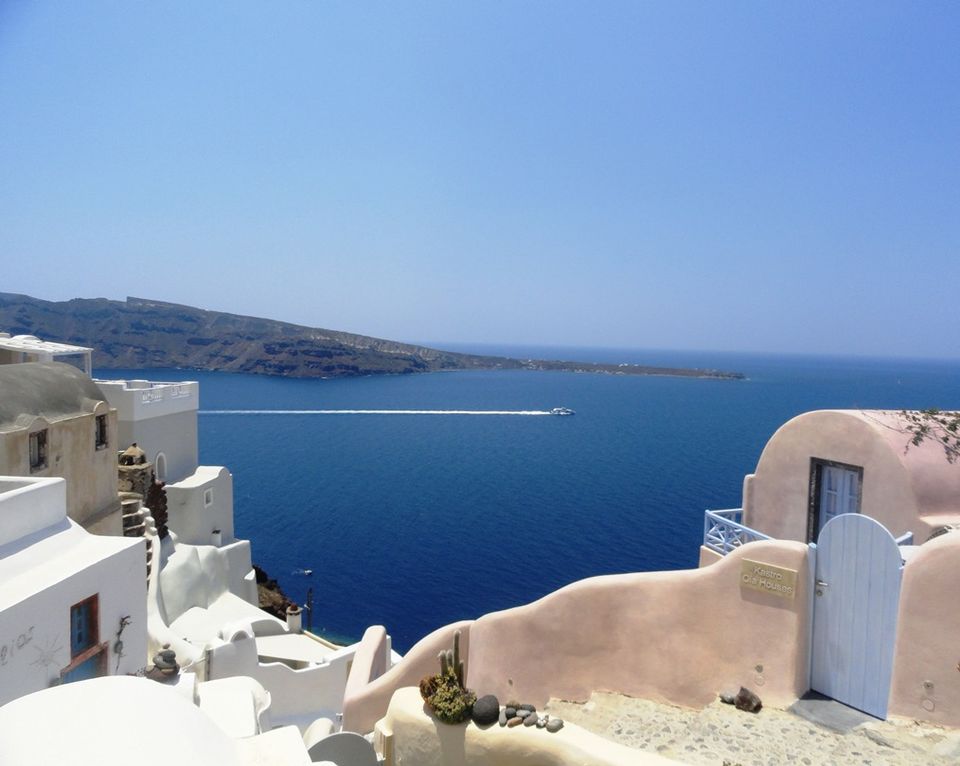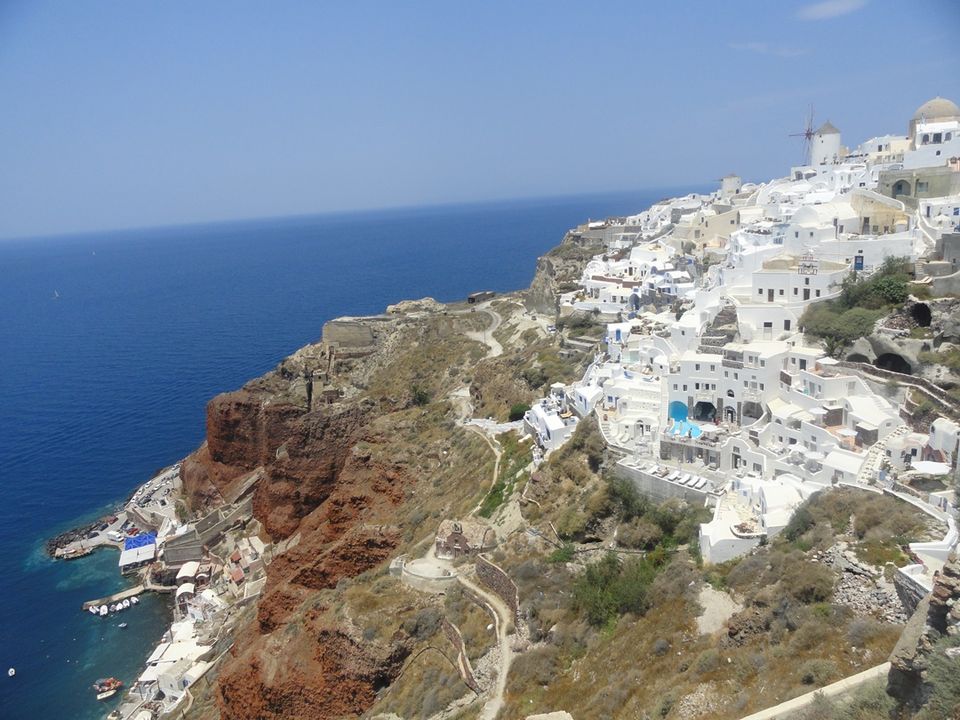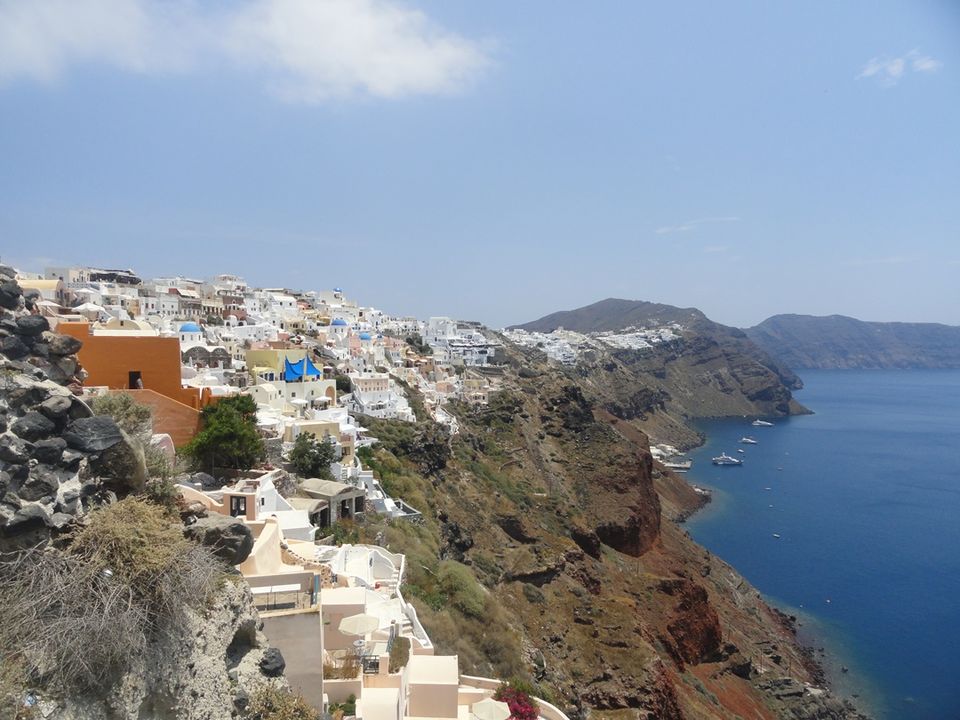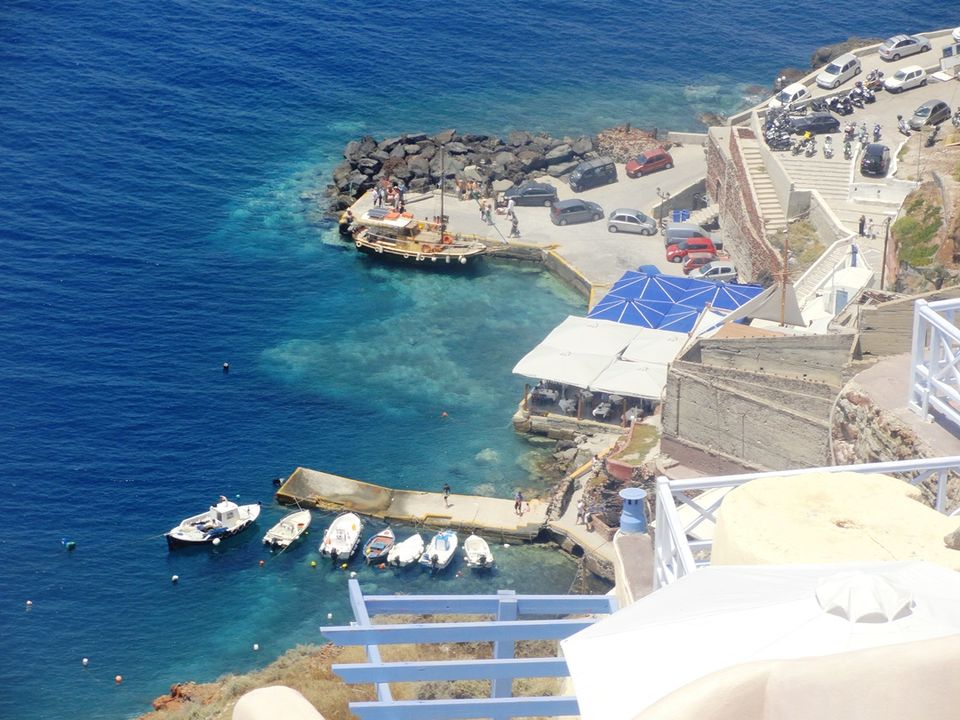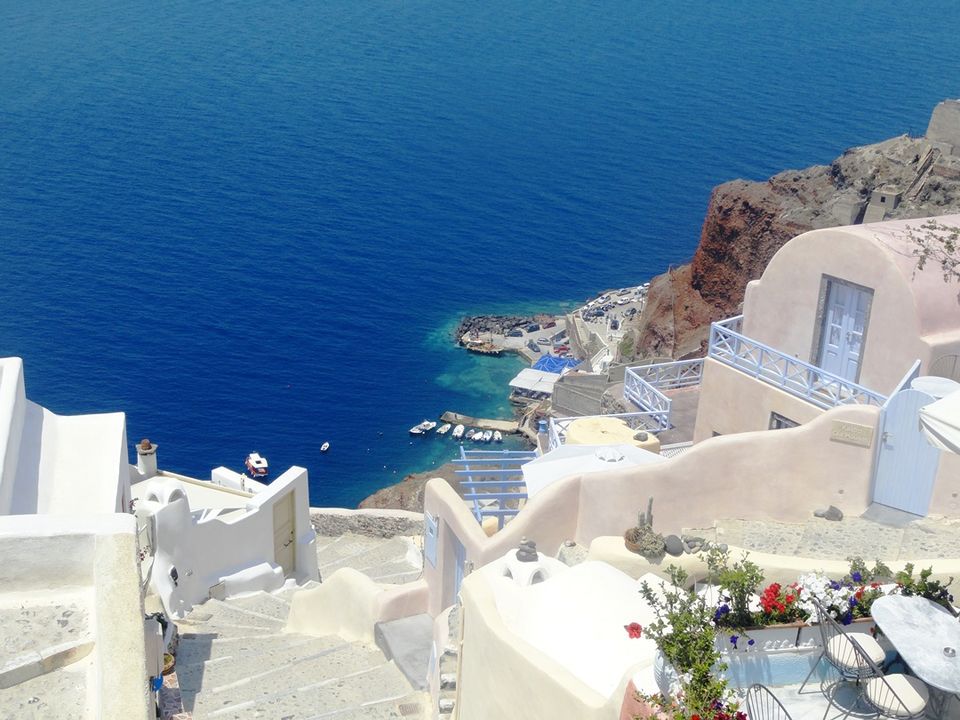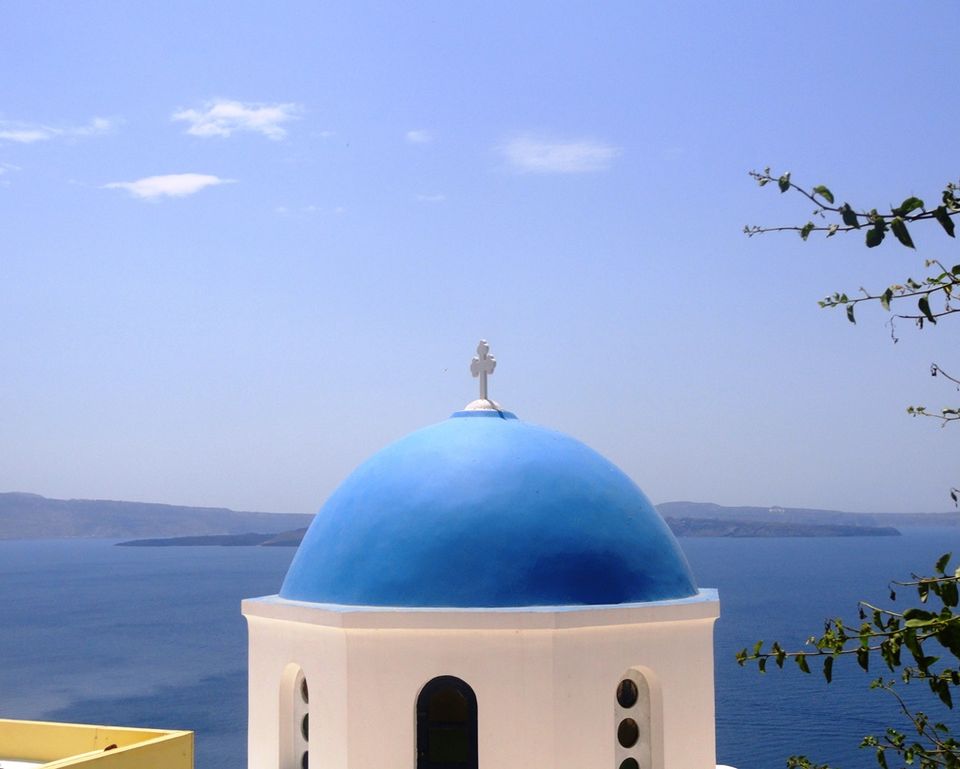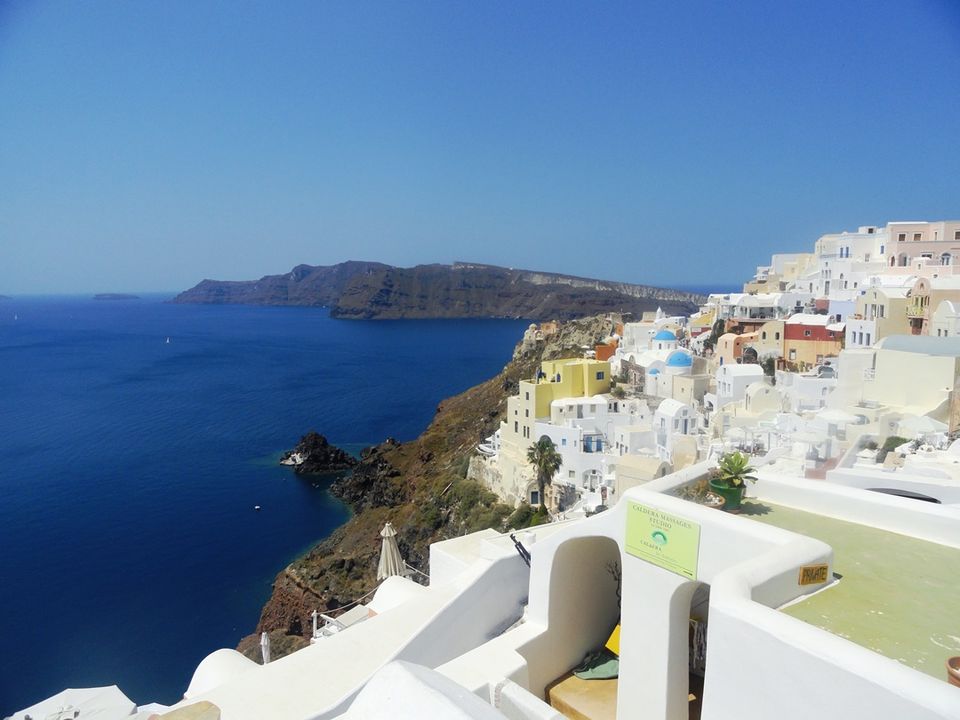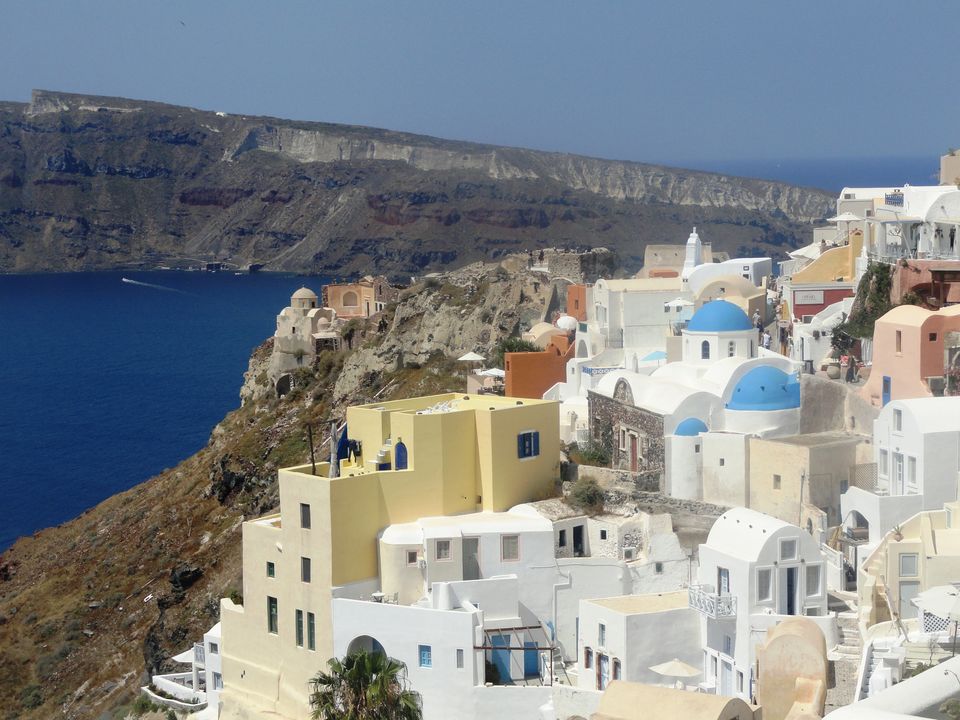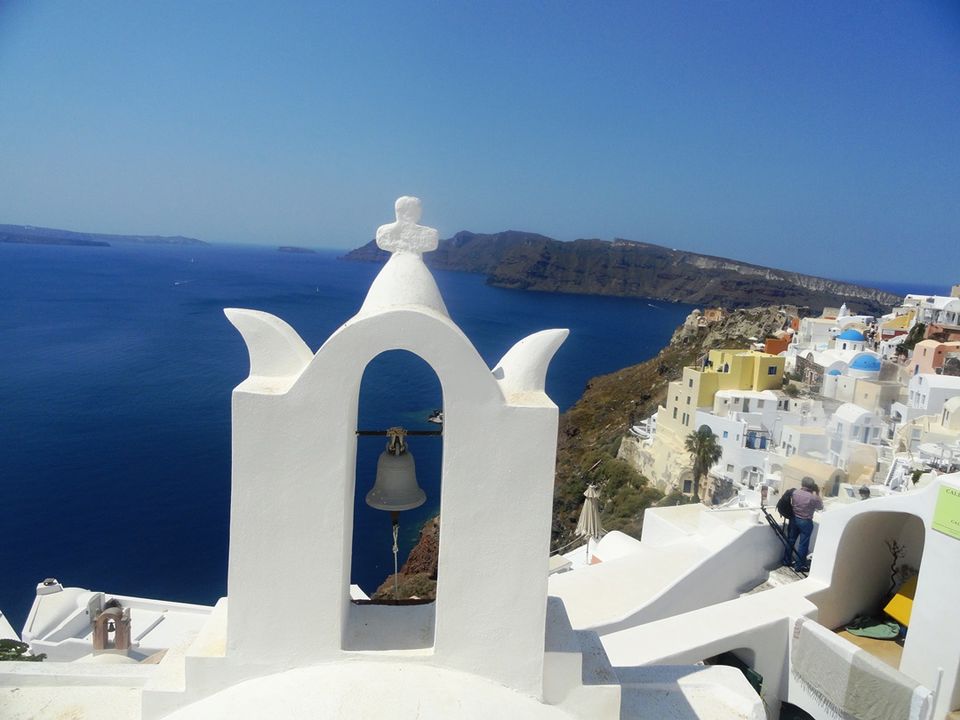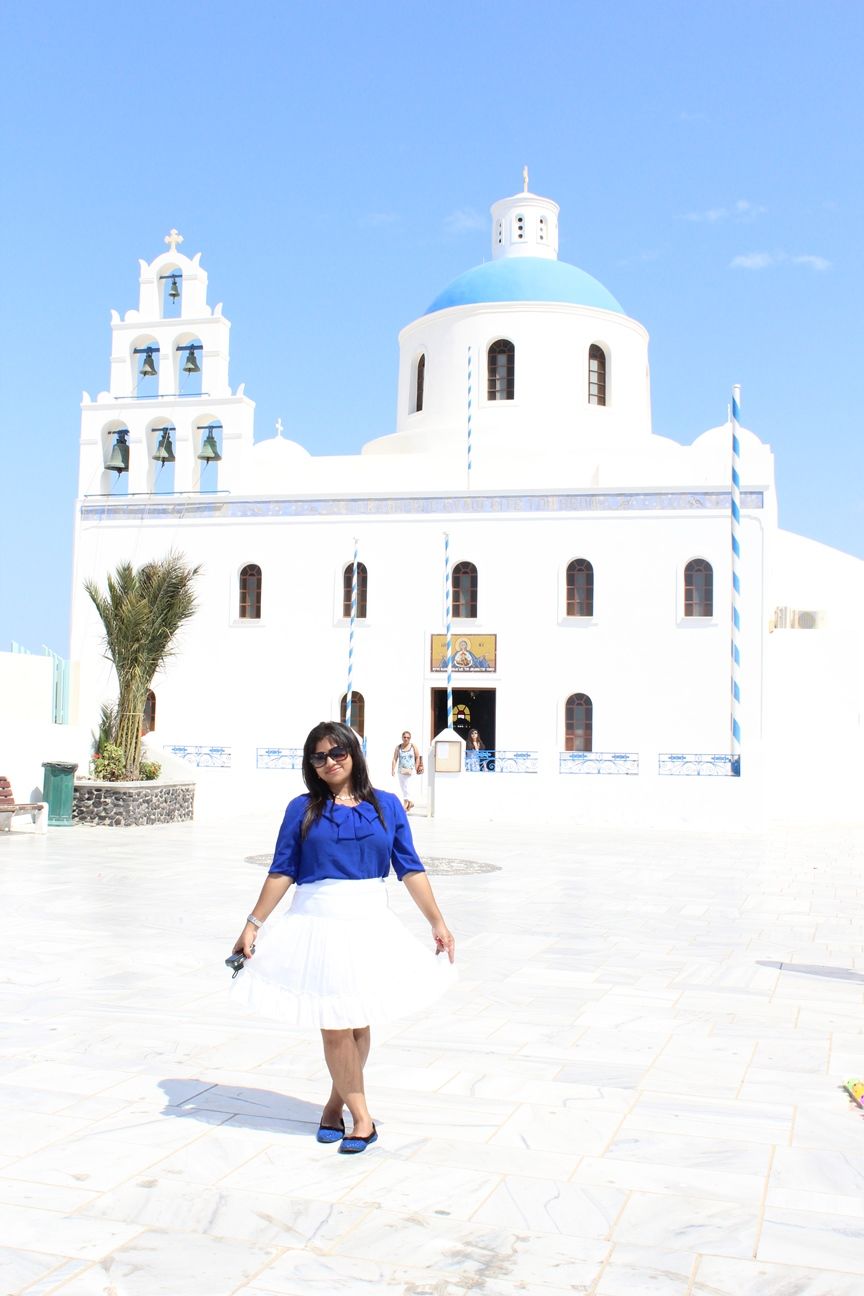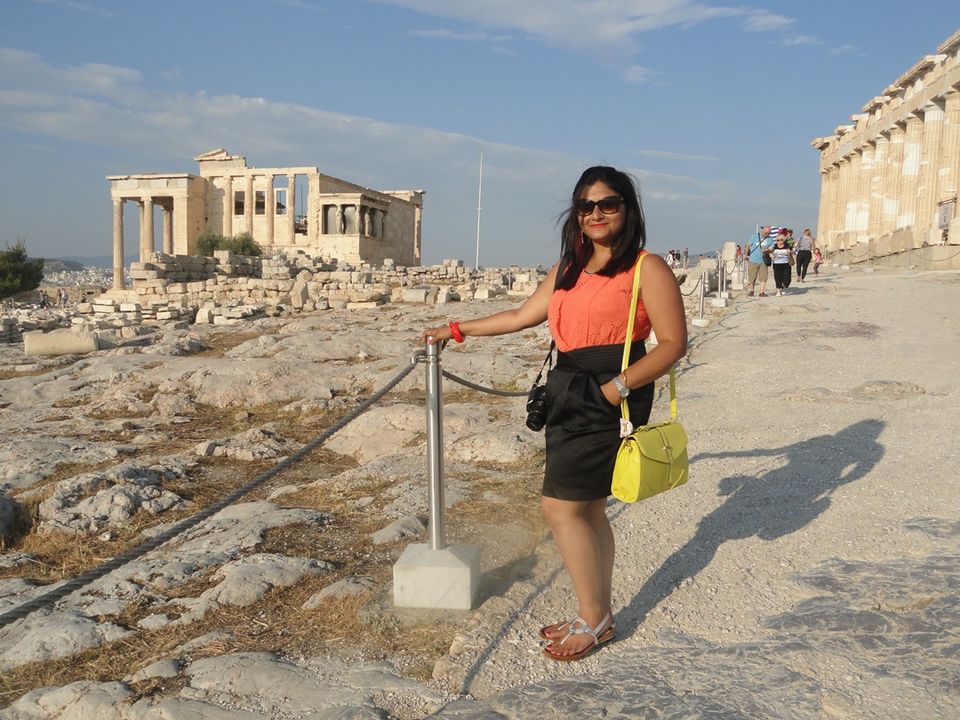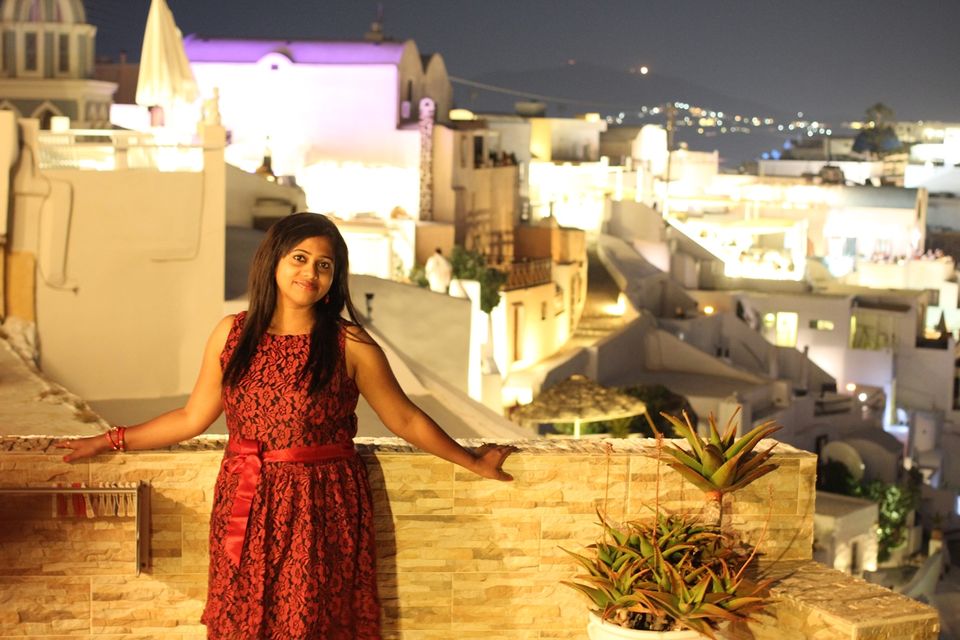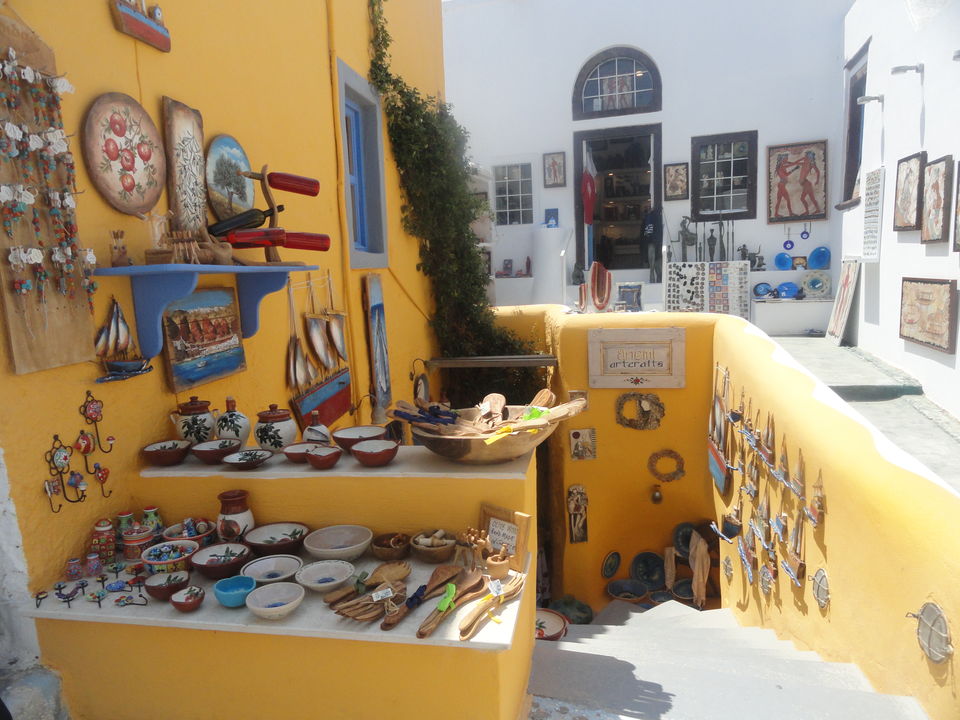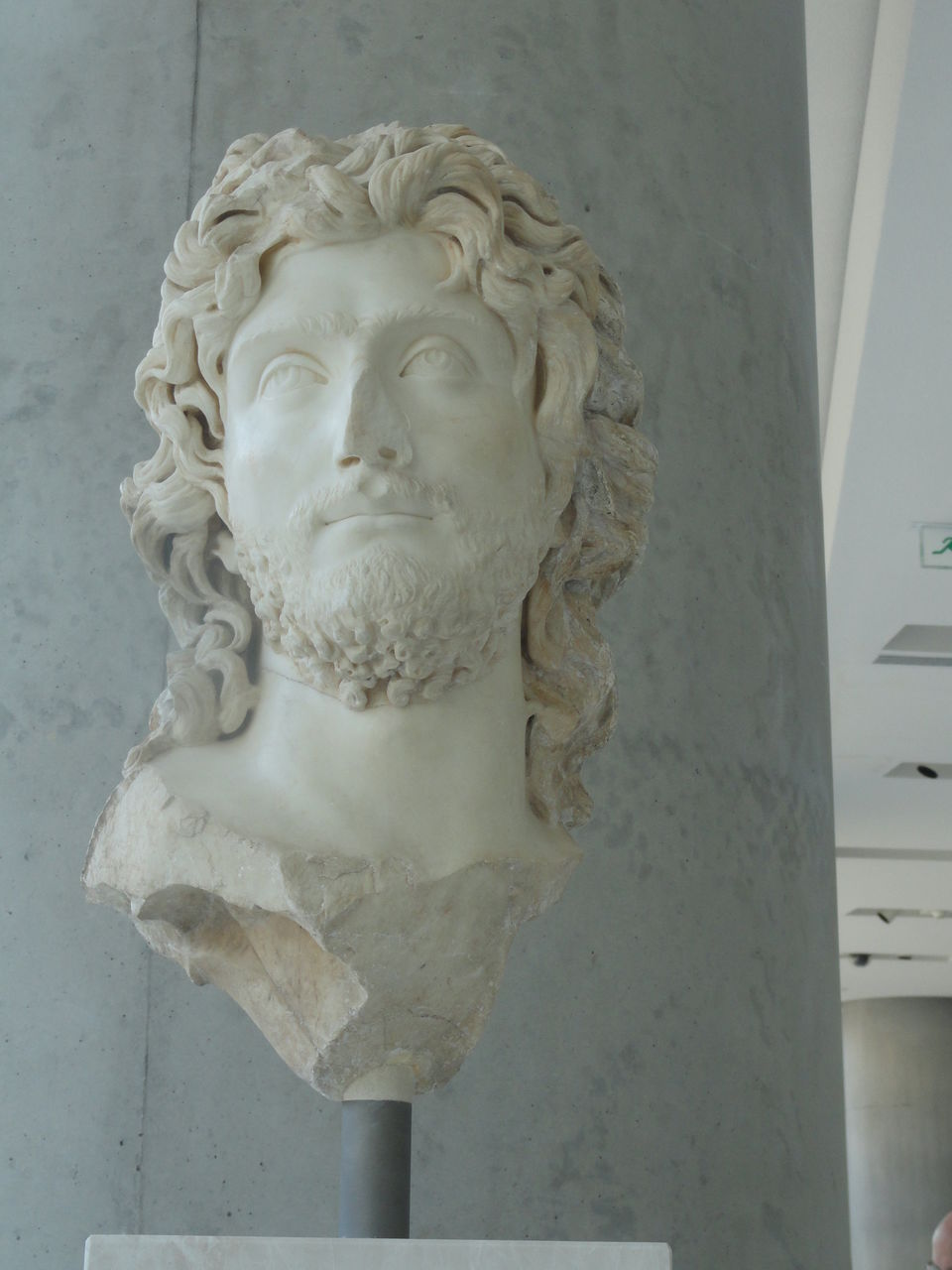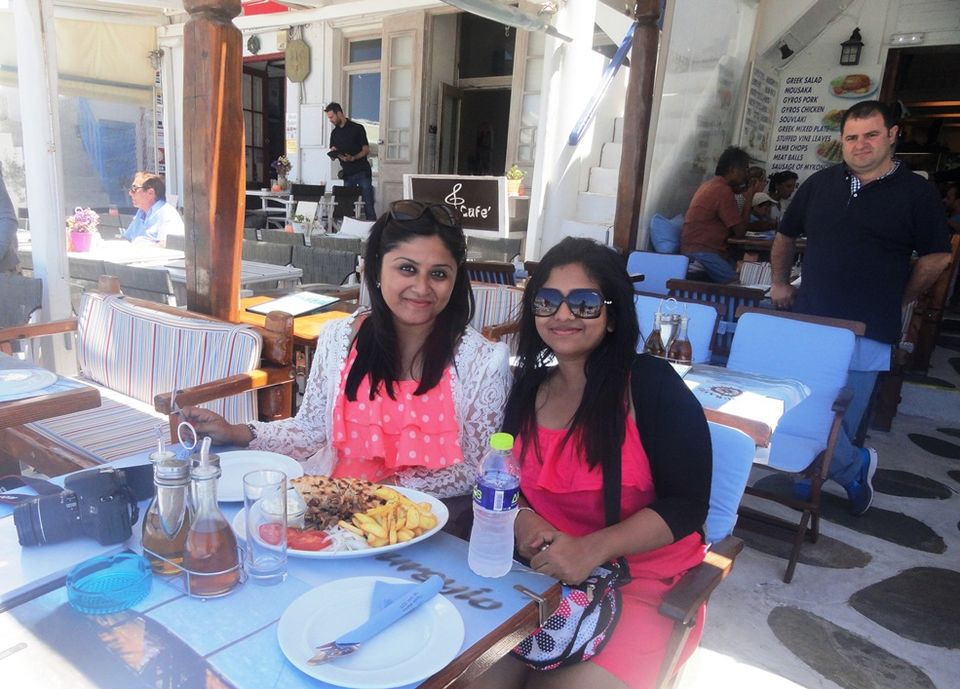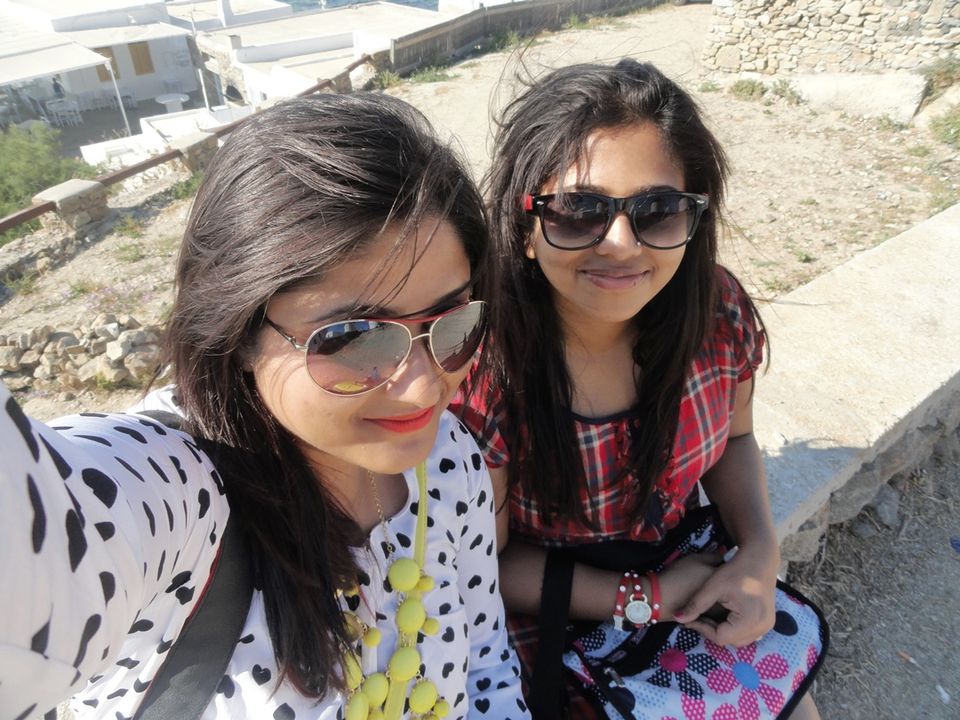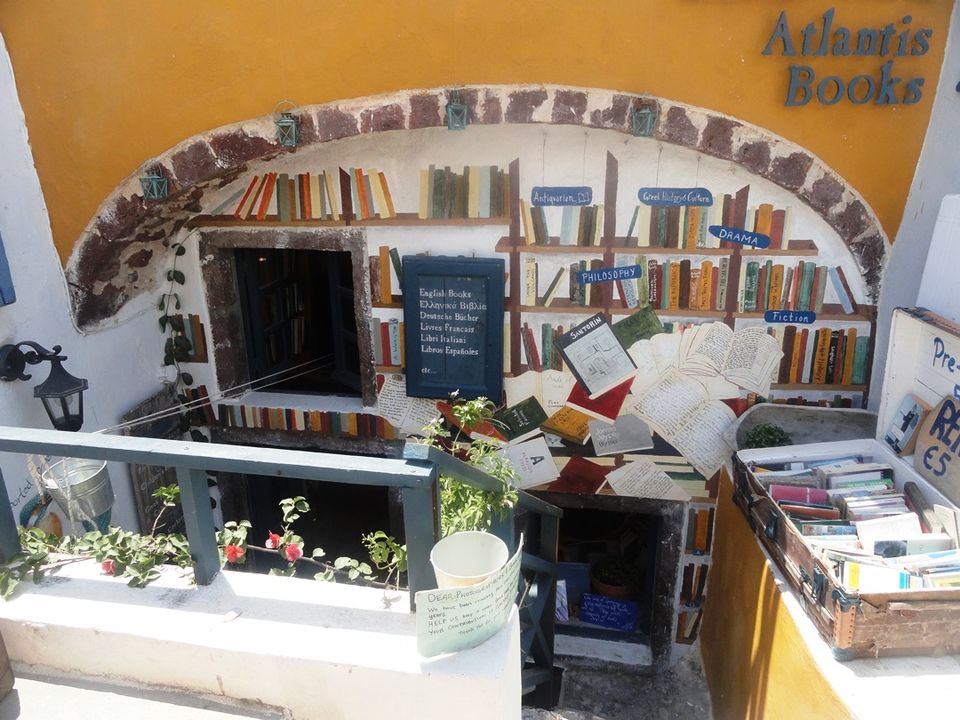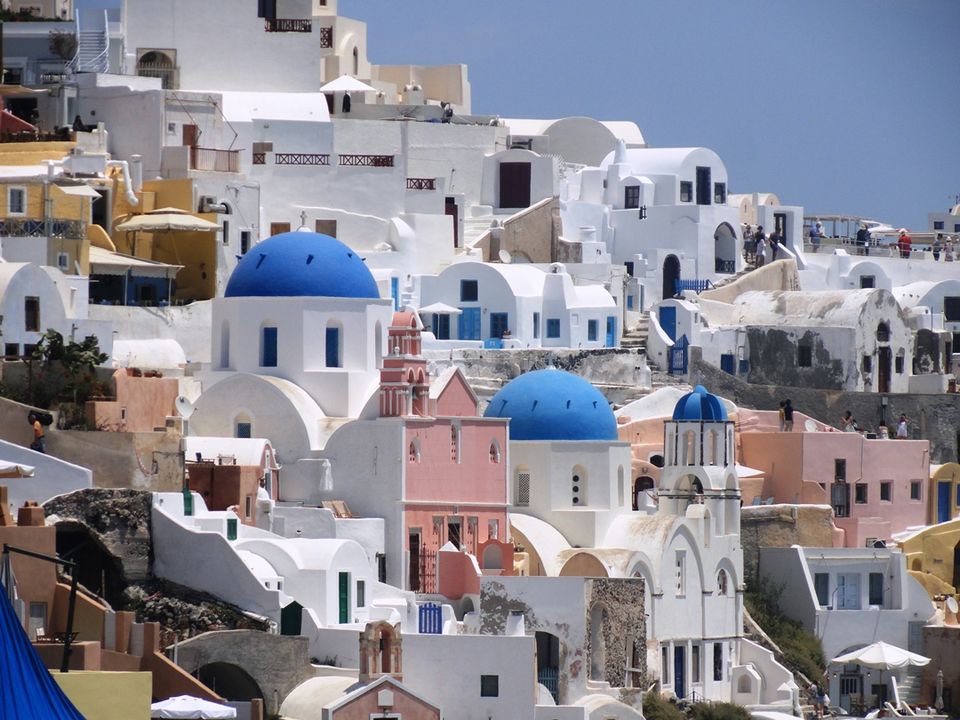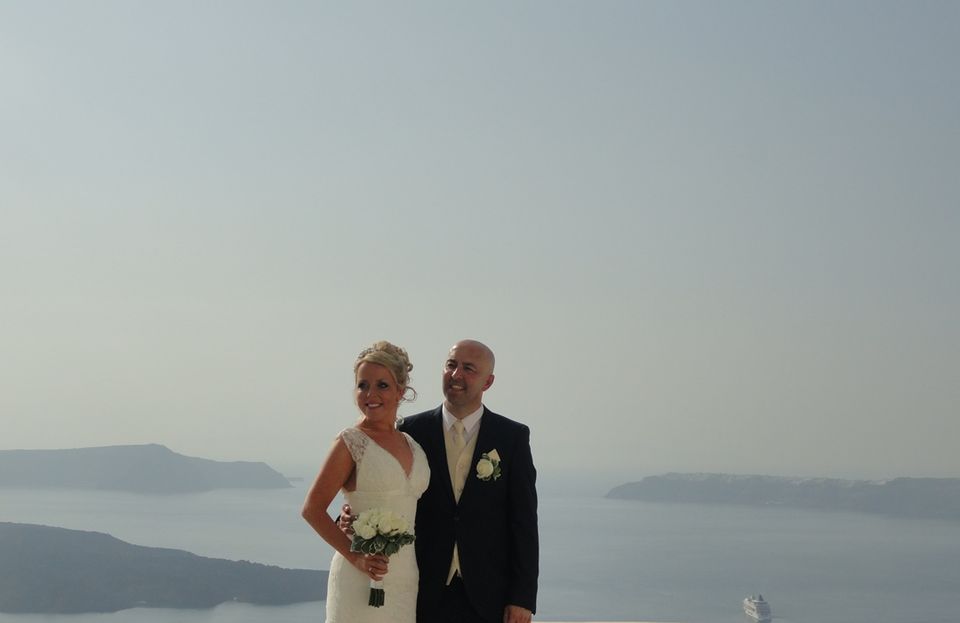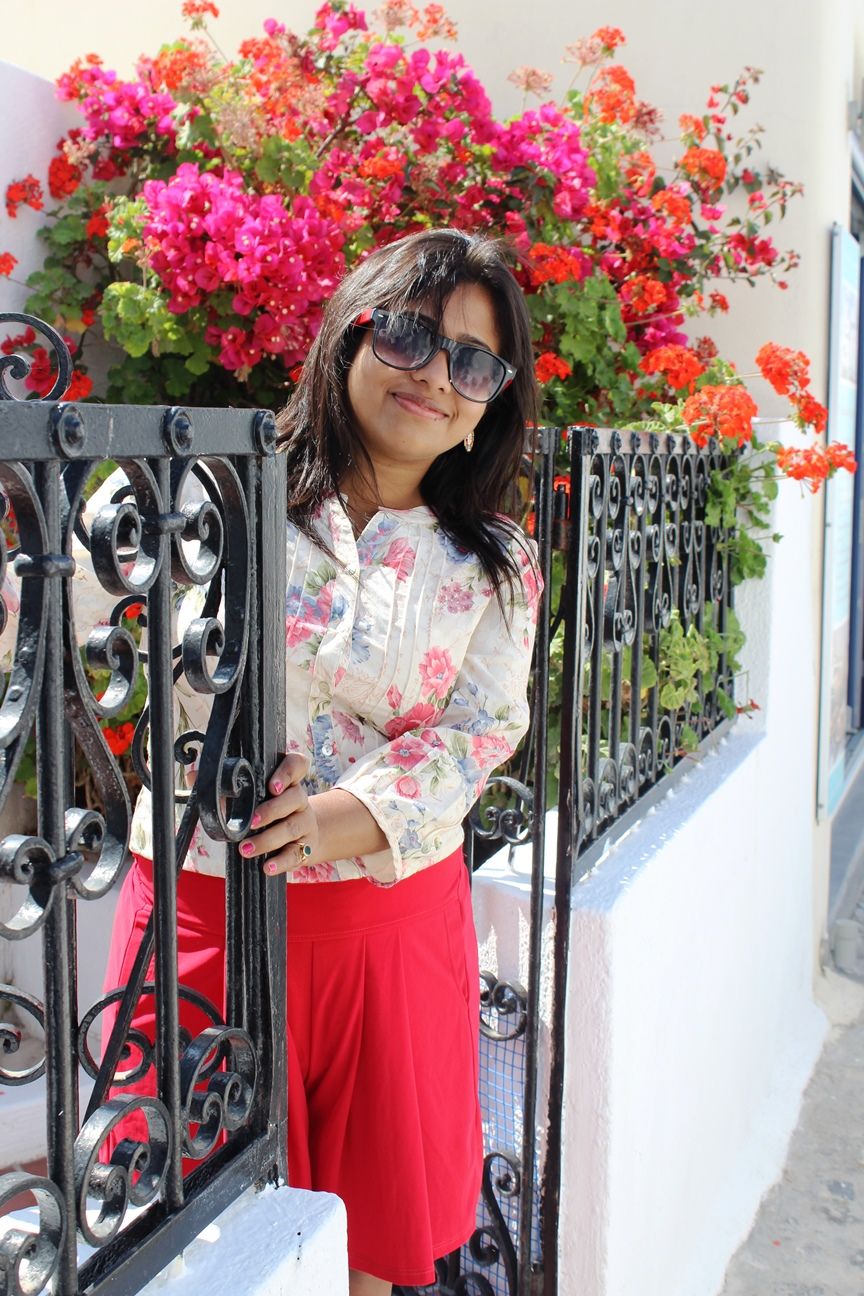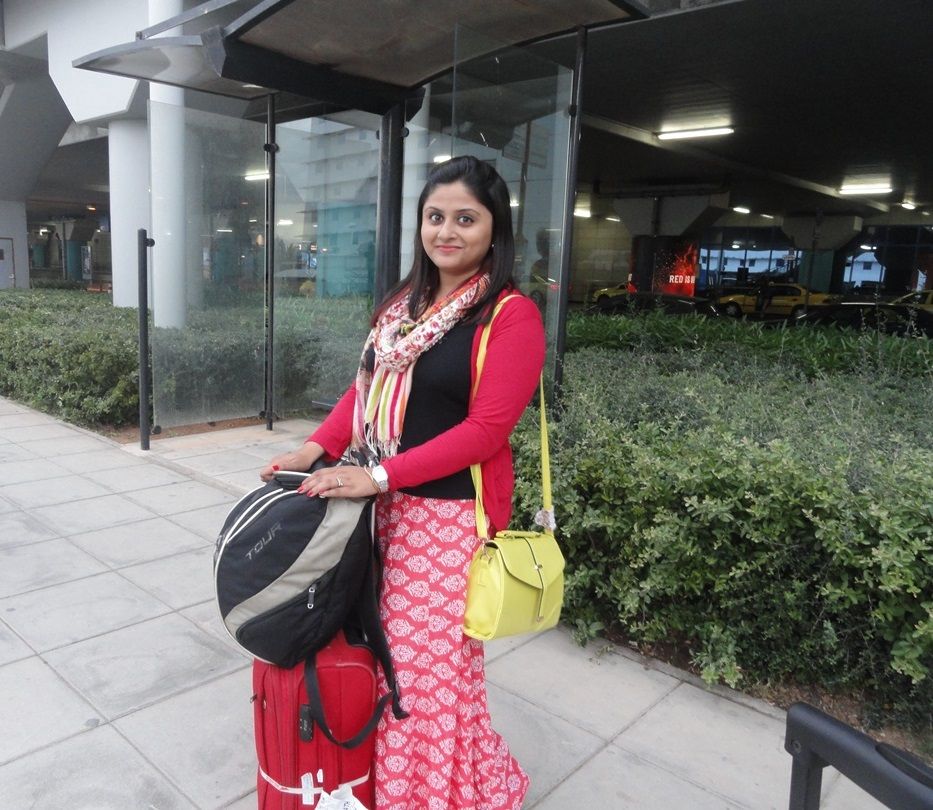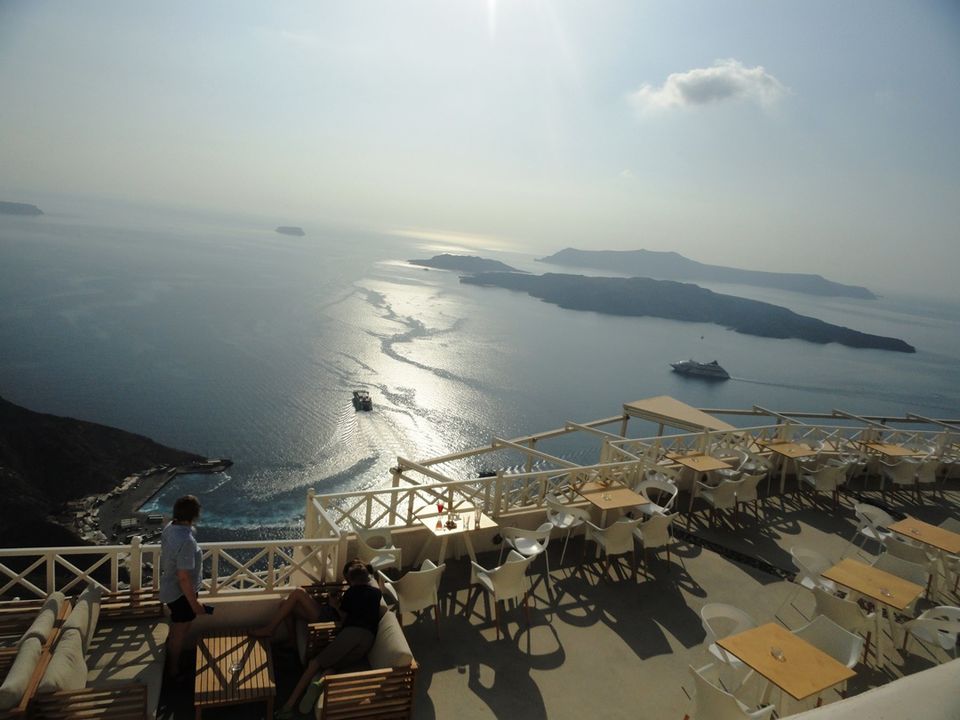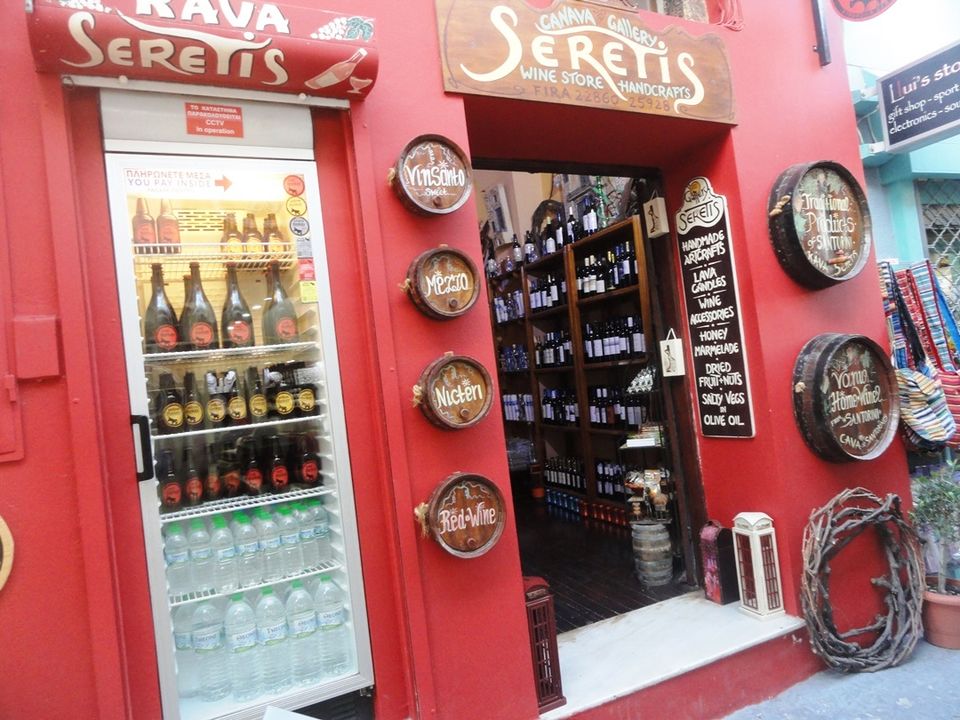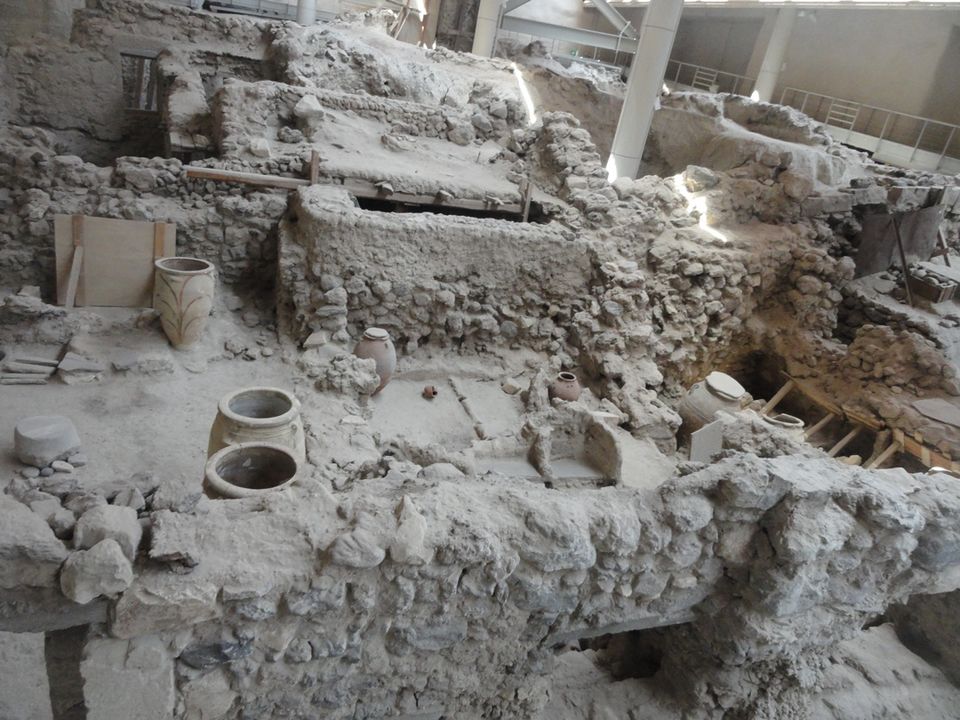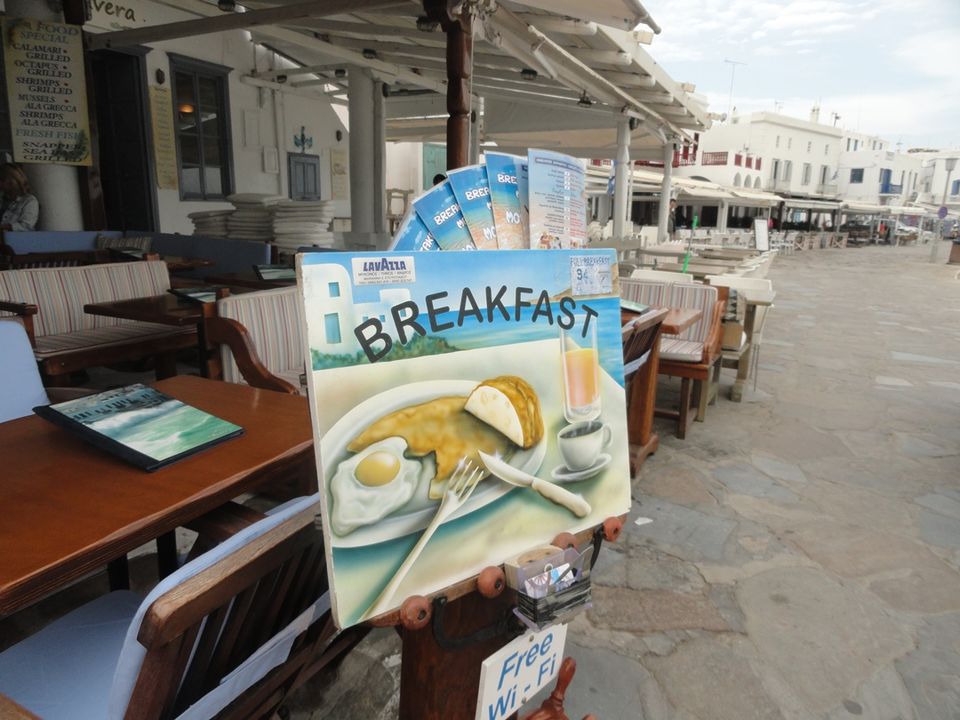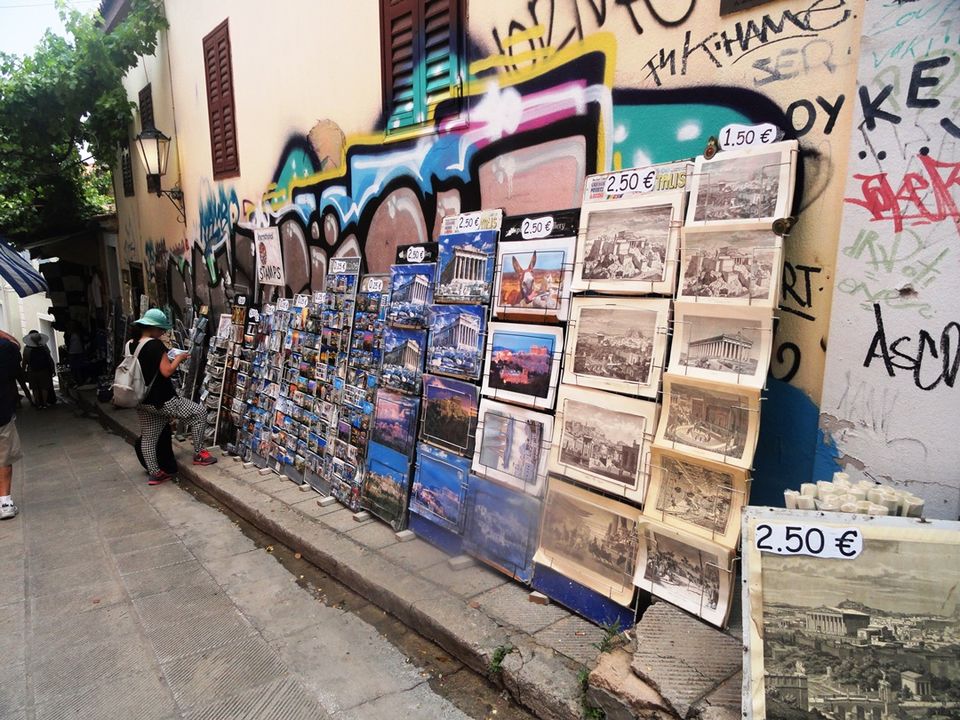 Greece is laced with history, culture, art, fashion, scenic beauty and a variety of cuisines. History books have made us familiar with Greece. However, seeing them up close and personal is an entirely different story. A visit to Greece truly feels like deja vous.
Before I tell you how this trip was planned let me introduce my mad and travel addict friend "Kamalika ". Both of us have been planning imaginary trips across the globe for quite sometime now. A Greek Odyssey is every travelers delight and we are no exception. This time the plan was to sail away from the safe harbour and set out on an island hopping itinerary across the numerous islands dotting the waters of Aegean Sea to spend a "Summer in Greece". After the effortless planning session we took a leap of faith and acted way smarter than we actually are, we surprised ourselves by booking non-refundable return airfares to rule out any possibilities of cancellations. So once the sketch was ready, we focussed on the detailing .We referred to several guidebooks and pre mapped the trip in our head.
A journey through history@Athens:
Minutes before the flight landed, one glimpse outside the window and I could see Parthenon towering over the city of Athens as a reminder of its glorious past…….precisely this was the moment I have been waiting for …… we finally reached Athens- the capital city of Greece.
Athens is the birthplace of democracy where every stone speaks.Athens has one of the world's oldest history spanning around 3,400 years. The heritage of the classical era is still evident from the ancient monuments and art works. The Acropolis of Athens is located on a high rocky outcrop above the city of Athens and contains the remains of several ancient buildings of great architectural and historic significance, the most famous of them being Parthenon. Parthenon is located on top of Acropolis and offers breathtaking panoramic view of the city.
Discovering Athens is much more than a tour around its monuments and sightseeing. For a city so steeped in myth and history, Athens is a modern metropolis which lives in the moment. Wherever you go, whatever you do, a true cultural experience awaits you. A visit to Athens is incomplete without exploring some of the neighborhood especially the 19th century "Plaka". A large part of the town's historical center has been converted into a 3-km pedestrian zone, which is the largest in Europe . Exploring this place on foot is an interesting experience as the tapestry of life can be best captured on the roads. The narrow labyrinthine streets are lined with ancient houses and mansions. We noticed several monuments, churches, remnants of mosques and Muslim seminary. There are some interesting museums, lots of picturesque taverns, bars, as well as shops selling souvenirs and traditional Greek products. Street musicians add character to this place .Today, history aside , Athens is a cacophony of sounds, smells and flavour.
After paying homage to the city that symbolizes Ancient Greek Civilization we sailed into the Agean Sea to visit the picturesque Greek Islands.
Party Paradise @ Mykonos :
We sailed to Mykonos - a stunningly picturesque Cycladic town famous for the sixteenth century signature Windmills .We wanted to soak in the multicultural facets of the colourful, charming and vibrant island. Its streets are lined with little boutiques, art galleries, stylish beachside cafes on one hand and a maze of tiny streets, whitewashed steps lanes, houses and churches on the other - this place looked like extraordinary blend of old and new .We had a memorable lunch at a beachside restaurant .The restaurant owner "Georgio" was extremely friendly and hospitable and shared some amazing stories about the island. After lunch we strolled endlessly and aimlessly across the streets and reached Little Venice .Walks here are a delight. Little Venice has loads of elegant and gorgeous old houses with colourful balconies and offers the best sunset views.
Mykonos has plenty of party beaches and offers a great array of exciting choices. There are buses available from the City port to the paradise and the super paradise beach. Young, colorful and vibrant ….Paradise beach is truly a paradise and we thoroughly enjoyed our time here and joined the enthusiastic boys and girls dancing in frantic rhythms of music.
We took a ferry from Mykonos for a half daytrip to the island of Delos to wander around the ancient glory of the Greek civilization.
Delos-the birthplace of Apollo :
Many adjectives have been used to describe this ark of history that floats on the Aegean Sea. This is one of the important mythological, historical and archaeological sites in Greece. The only way to explore this island is on foot and our guide explained to us the historical significance of this place. According to legends, it was in Delos that Leto gave birth to Apollo and his sister Artemis and from this dual divine birth the island acquired its sanctity. The excavations in the island are among the most extensive in the Mediterranean. A large city of about 30,000 inhabitants grew up around the sanctuary of Apollo in the Hellenistic period. In 478 BC, it became the center of the Delian League. This island hosts so many monumental antiquities from Archaic, Classical, and Hellenistic periods. Apart from the religious significance, Delos was also very important on the economic front due to its location and the expansion of its commercial port. It had always been a major marketplace for grain in the Aegean region.
Heaven on earth @Santorini:
A visit to this magical island of Santorini can be referred to as a trip of a lifetime. The spectacular beauty of Santorini is associated with blue seascapes and white washed villages, rugged Balkan hinterland and architecture from classical to modern period, breathtaking views and fantastic Mediterranean cuisine. Santorini looks like a dozen glossy magazines, the resemblance is incredibly close to the picture postcards. Thousands of tourist visit Santorini every year to witness the beauty of this place. We stayed in both Oia and Firostefani to capture a slice of life of traditional and modern Santorini.
Oia is built high on the rim of the Caldera and is the most picturesque of Santorini villages. This place is straight from the pages of a fairytale. The sheer beauty of this place cannot be described in words. We witnessed the Santorini Sunset which is said to be the most spectacular on the planet. Between Fira and Imerovigli, Firostefani is one of the spots with the best view on the island. Firostefani is also, one of the most picturesque and peaceful neighborhood which is perched on the cliffs of the Caldera and offers several hotels cafes and restaurants . We visited the black sand beach, Akrotiri village and Santorini vineyards for a quintessential Greek Wine tasting experience.
Akrotiri village is located next to the famous Red Beach. It is amphitheatrically built at the southeastern side of the island. Akrotiri was originally a Minoan settlement and today is one of the major tourist attractions and the most important archeological site of Santorini. The prehistoric town was destroyed due to a massive volcanic eruption around 1600 BC. Akrotiri settlement covers an area of 1.2 hectares and is one of the best preserved all over Greece. The ancient settlement, the two storey buildings, the master piece wall paintings gave an idea of the way of life in the prehistoric times and left us speechless.
Goodbye Greece:
After exploring the most spectacular and scenic islands on earth for about a week it was time to say goodbye. We walked with a heavy heart towards the bus stop, as I looked back to catch a glimpse of the beautiful island of Santorini one last time and saw "Maria" - the sweet and affectionate Studio owner waving at us from the balcony. I wish this trip had continued forever. The Santorini harbour was bustling with people at midnight when our cruise left for Athens.
During our stay in Greece we were overwhelmed by the hospitality of Anna ,Maria and Margarita our respective studio owners in Mykonos ,Oia and Firostefani .Greece is undoubtedly a mélange of the coolest people. Greece will charm you, allure you and tempt you in ways that you would want to extend your trip. Greece is an extremely safe place .The trip to a dreamland with an amazing companion came to an end but the memories will hold a very special place in my heart. Now each time I see the pictures it feels unreal ..... I truly believe in the saying "Travel is more than the seeing of sights; it is a change that goes on, deep and permanent, in the ideas of living."
Best Time to Go:
April to October
Gastronomic Delights:
Greek cuisine is definitely the most underrated cuisine. There are dishes to tantalize your taste buds. The true experience of Greek gastronomy satisfies the most demanding palates.Greek Salads (5-7 Euro), Chicken/Fish/Pork Fillet (11-21 Euros depending on the location you choose),Gyros(3-5 Euros), Baklava .Greek Wine is a must.
Where to Stay:
Athens -It is best to choose your hotel close to the Plaka Area.
Mykonos – You can either choose a hotel near the calm and quiet Agion Stefanos beach or can choose a hotel close to Little Venice locality or Mykonos Town.
Santorini- Oia is the best place to stay in Santorini. Firostefani also has a superb view .
Getting Around:
Bus Route:
Athens
Bus from Airport:
The KTEL bus services are extremely good and convenient for the Tourists.
Buses leave from Airport to Rafina and Piraeus port at specific timings and will cost around 3 Euro(approx.).
Taxi will cost around 37-40 Euro(Airport to Rafina Port).
Hop on Hop Off Bus:
They have the red and Blue route. This hop on hop off bus ticket is valid for 2days and will cost you around 17 Euro. You can sit back in the bus and listern to the rich history of Athens with the ear phone provided to you with the Bus ticket.
Mykonos:
Buses are available from Agion Stephanos to the Old port. (1.80 Euro)
Also Buses leave from the Old port to Paradise and Super Paradise beaches.(2.20 Euro) .
Santorini:
From Santorini port there are no direct buses to Oia. You can get direct buses to Fira only at specific timings.(2.20 Euro) from the port.
From FIRA Bus Stop you can get a bus to Oia . (1.80 Euro)
Athens –Metro Network:
The Athens metro system is incredibly easy having two routes Blue and Red .From Airport you will only need to make one change from the blue line at Syntagma to the red line and exit Acropolis.
You can also get a metro ticket for a day.
Interconnectivity:
Ferry Services are available from Athens to Mykonos and Santorini.