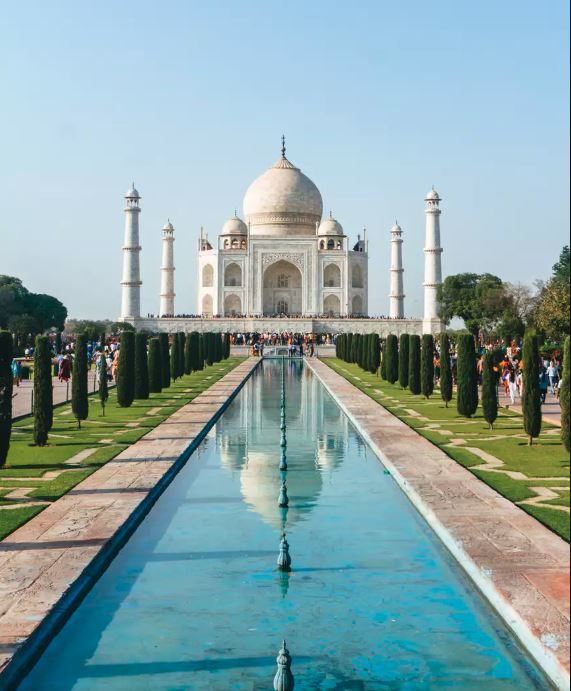 With a combination of its rich history and heritage and being the home of the Taj Mahal, Agra is one of the most popular places to visit in India. It is struggling to cope with the huge numbers of tourists who visit every day and this is exemplified with the constant battle to preseve the white marble of the Taj Mahal from the increasing pollution of the city.
Our drive from Jaipur to Agra took nearly 7 hours; we found more time in traffic here as we again approached a bigger, and better-connected city. We were only here for one night and didn't spend as much time going around markets or other sites as I would like to have done. This was a combination of late arrival and some tiredness. We did spend a long time at the Taj Mahal – my number 1 requirement in Agra – so it wasn't all bad.
TAJ MAHAL
To help curb the pollution around the Taj Majal, there is a ban on cars 500 metres around it. We walked down from our hotel on a relatively quiet street – for a Thursday afternoon, anyway – and were met with long, winding queues. Thankfully, as tourists we got to the join the much shorter queue.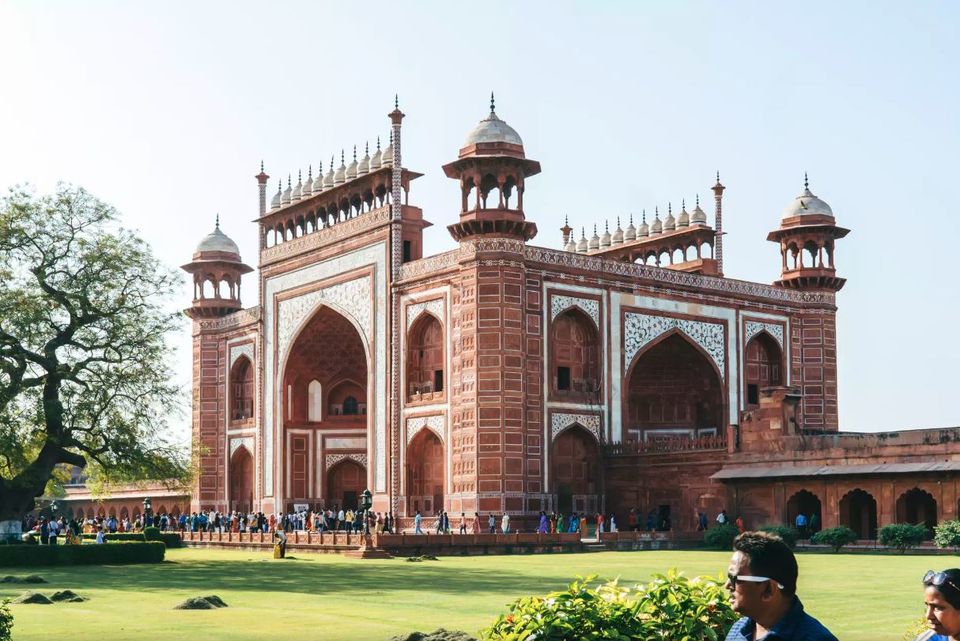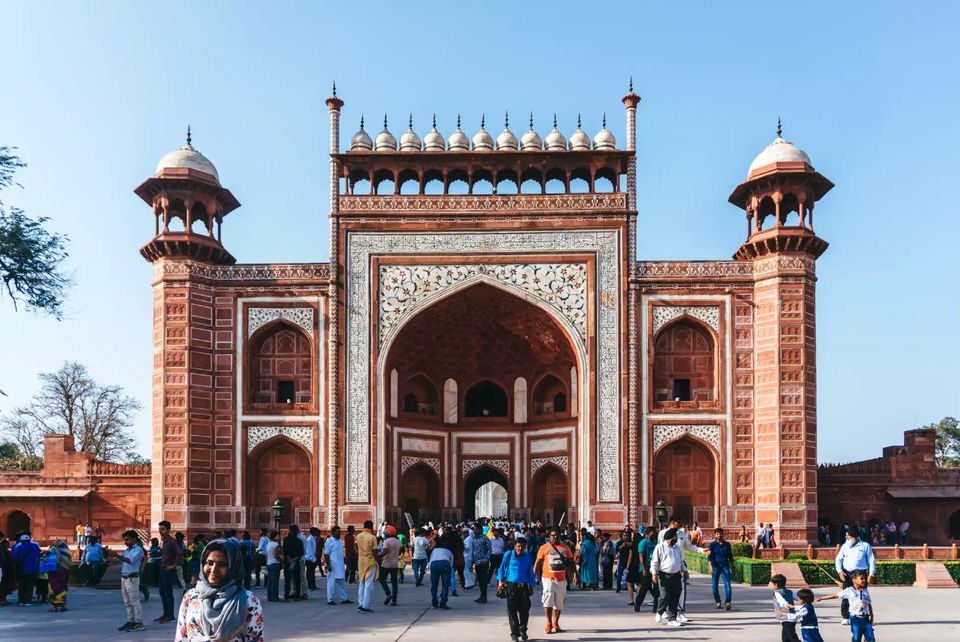 As you enter through the gate you're met with an incredible view of the Taj. Right at the entrance is a top spot for taking that perfect photo, as long as you're willing to elbow your way in and fend off the people who want to stand in front of you for their photo.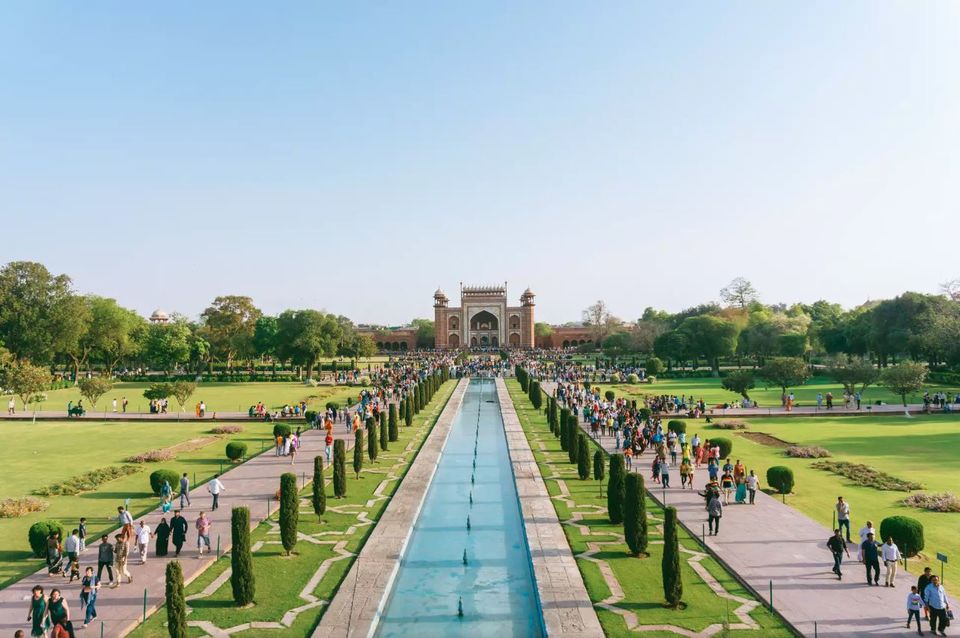 The Taj Mahal was built in the middle of the 17th century by Shah Jahan. It was built as a memorial for his wife, Mumtaz Mahal, who died during childbirth.
The scale of this place is enormous and it's hard to imagine how the construction was coordinated and carried out in such a relatively short time. I guess the saying is true, if you love someone you'll do anything for them.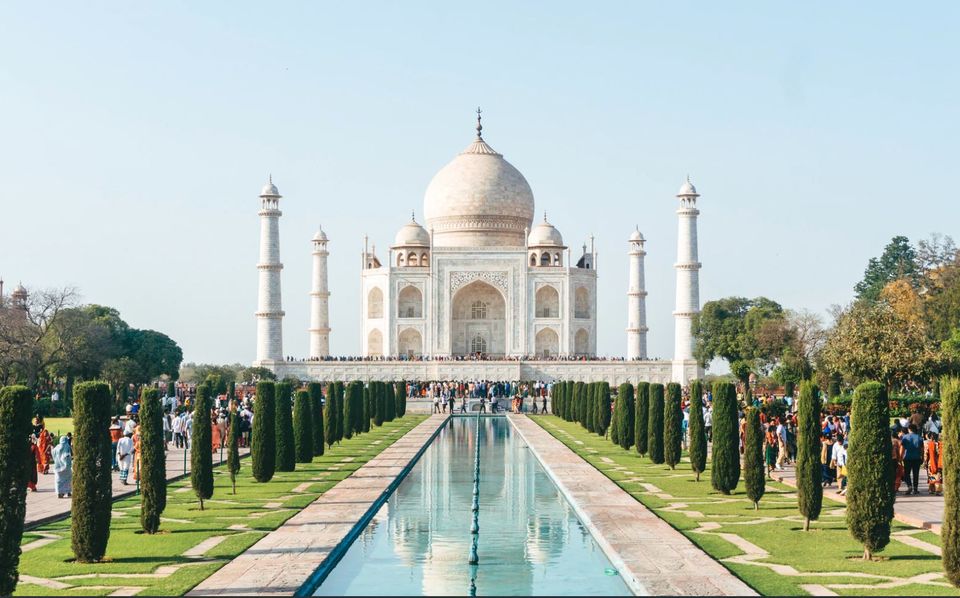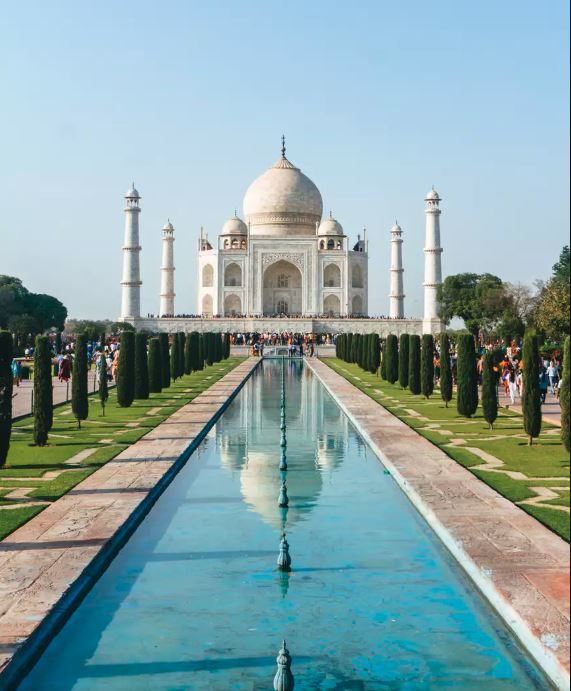 I don't anything can quite prepare you for the beauty of the Taj Mahal. There's been so much wrote about it, so much said, so many photos, and yet when you're here you can't help but be completely in awe of it.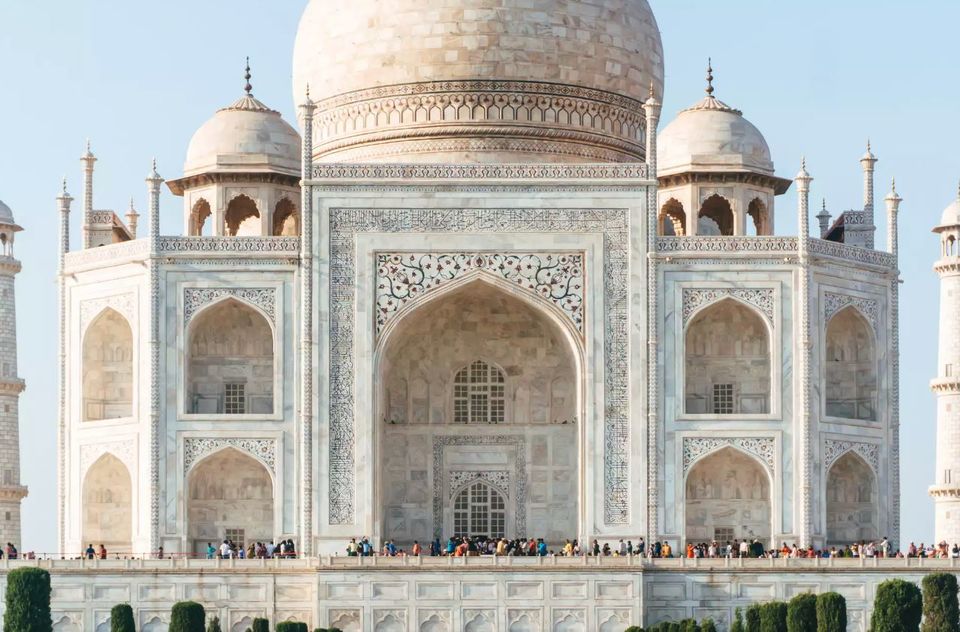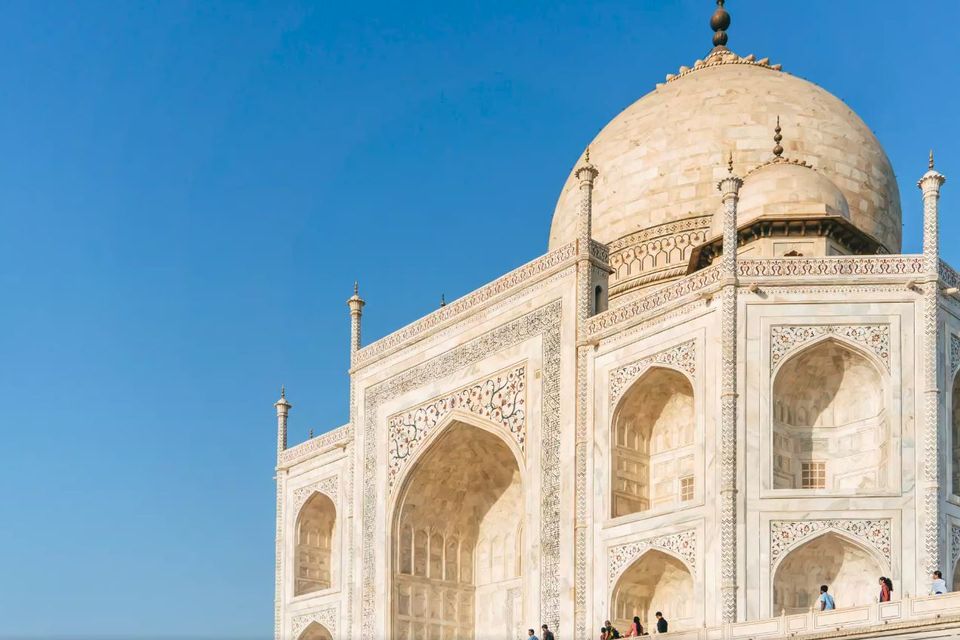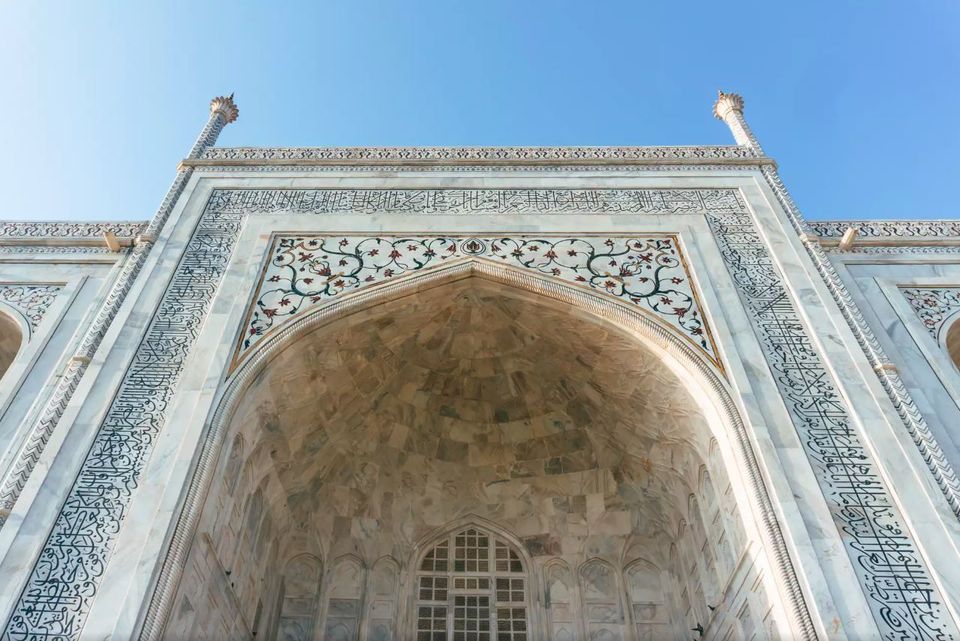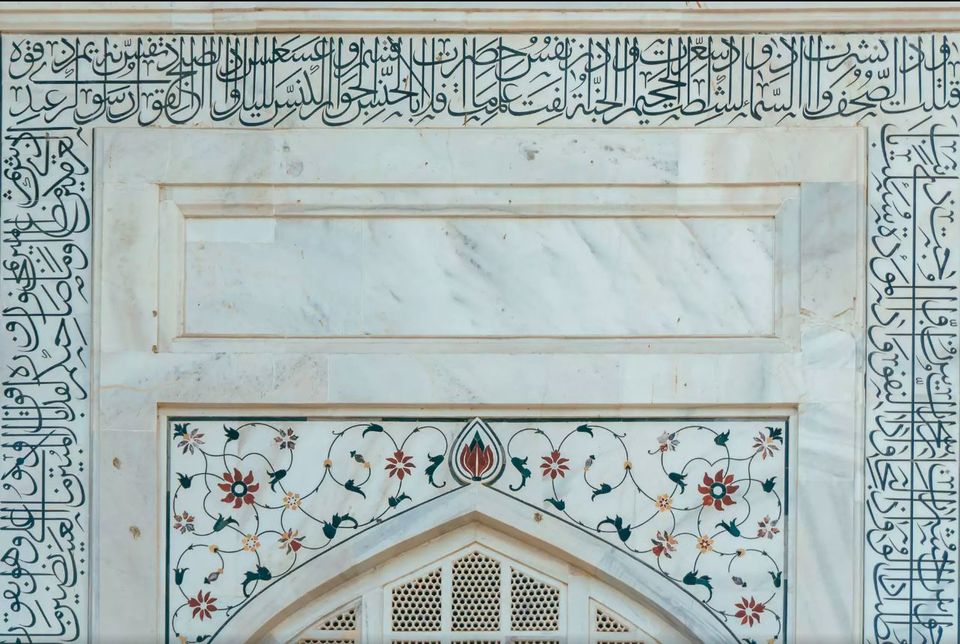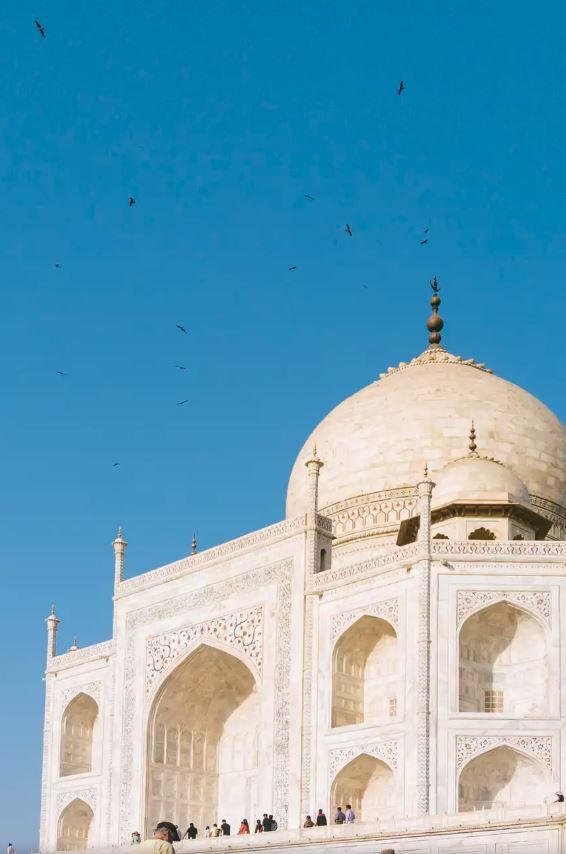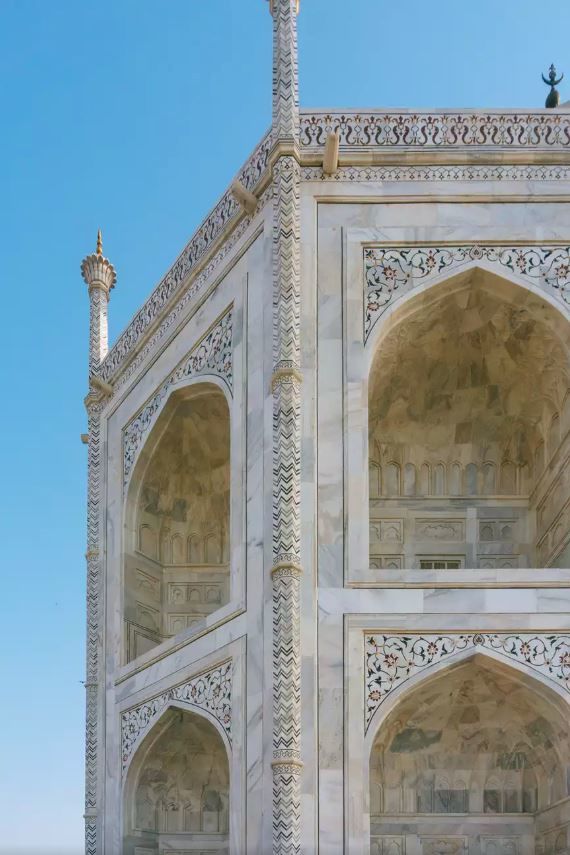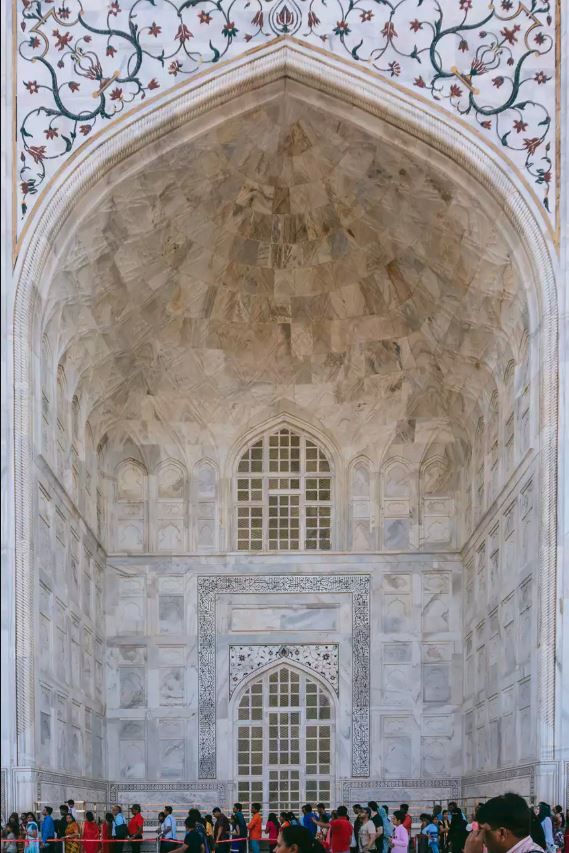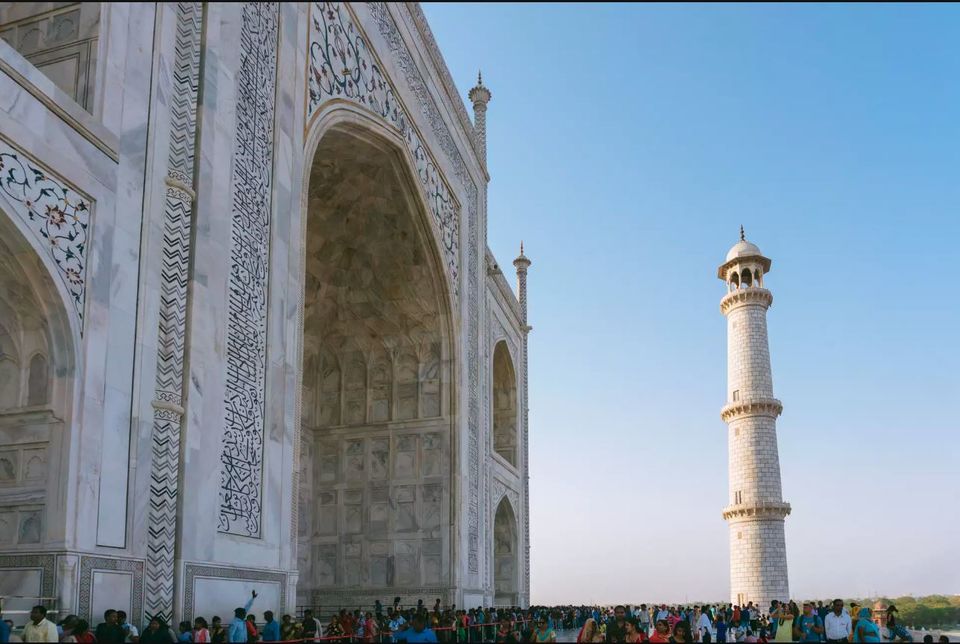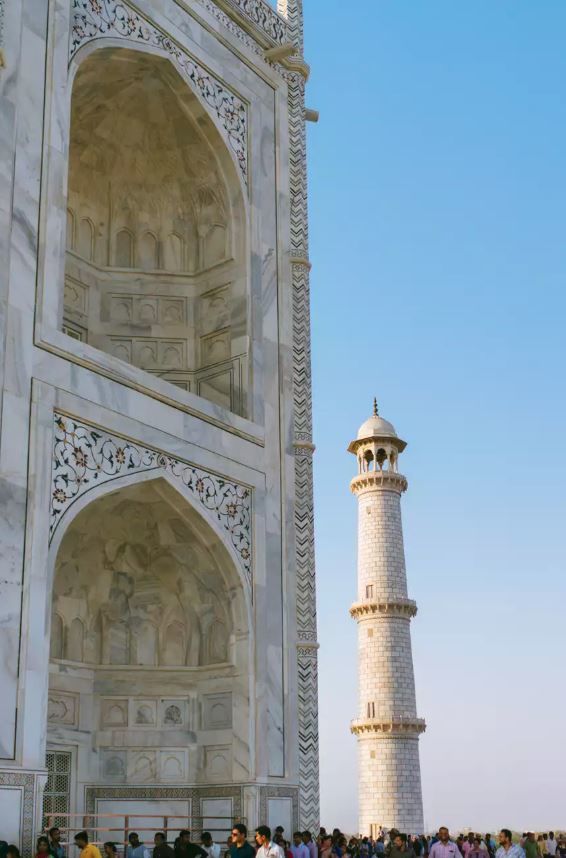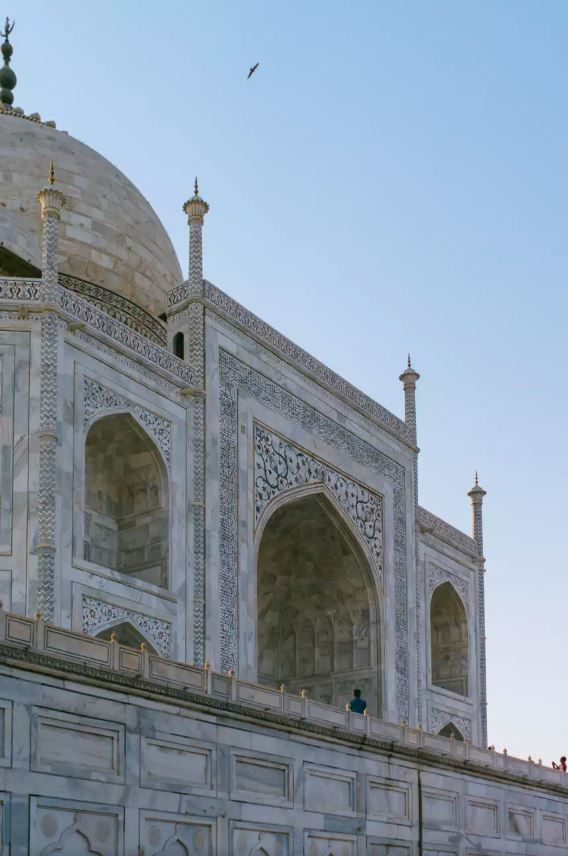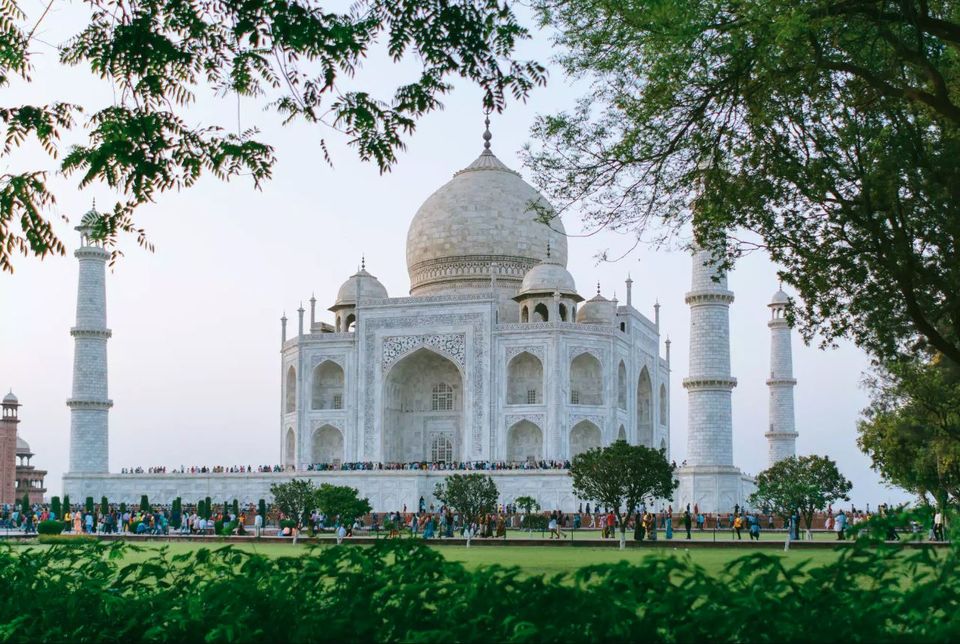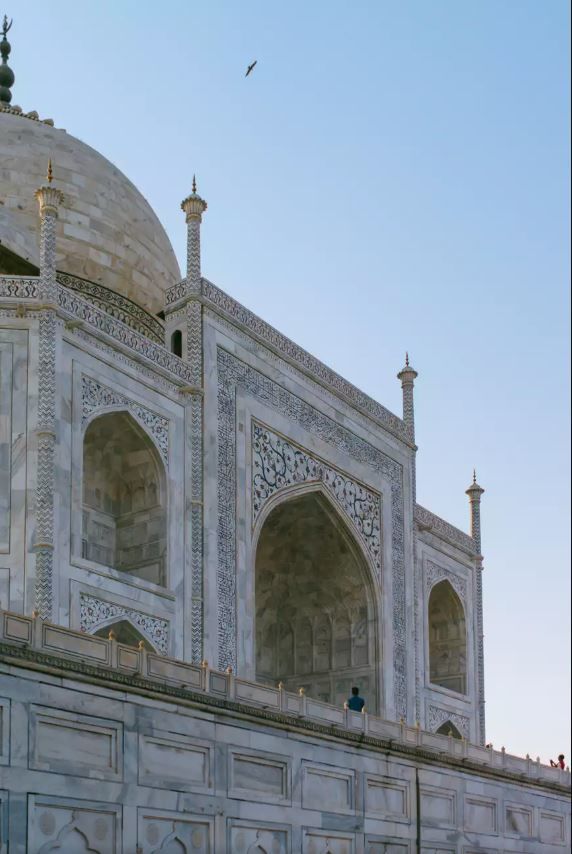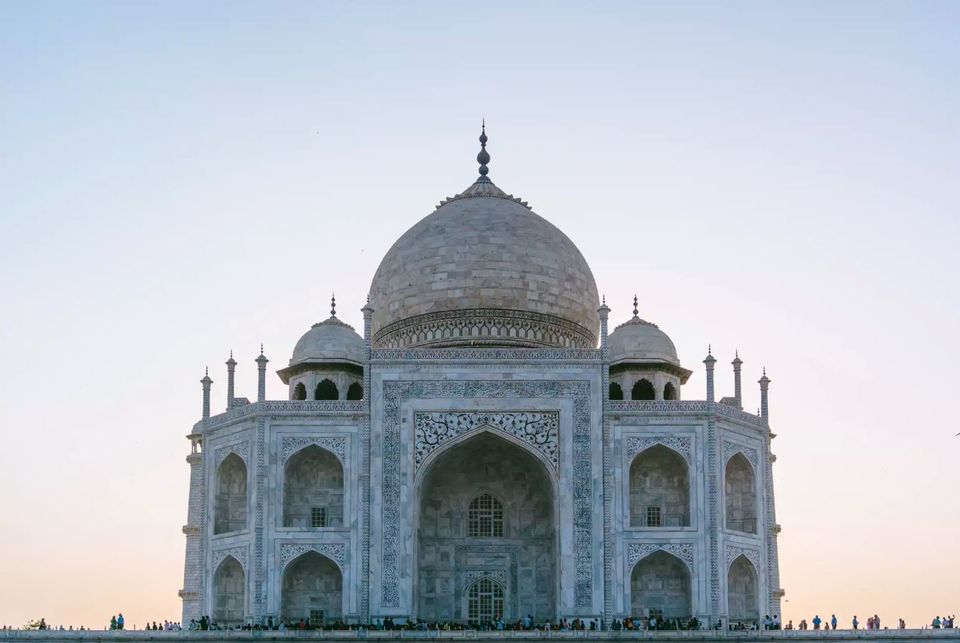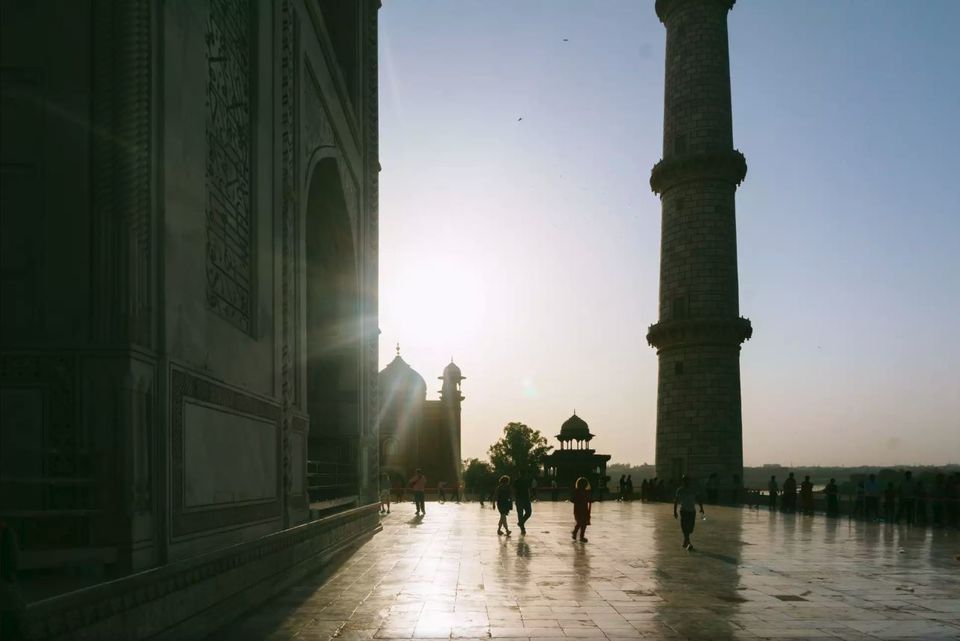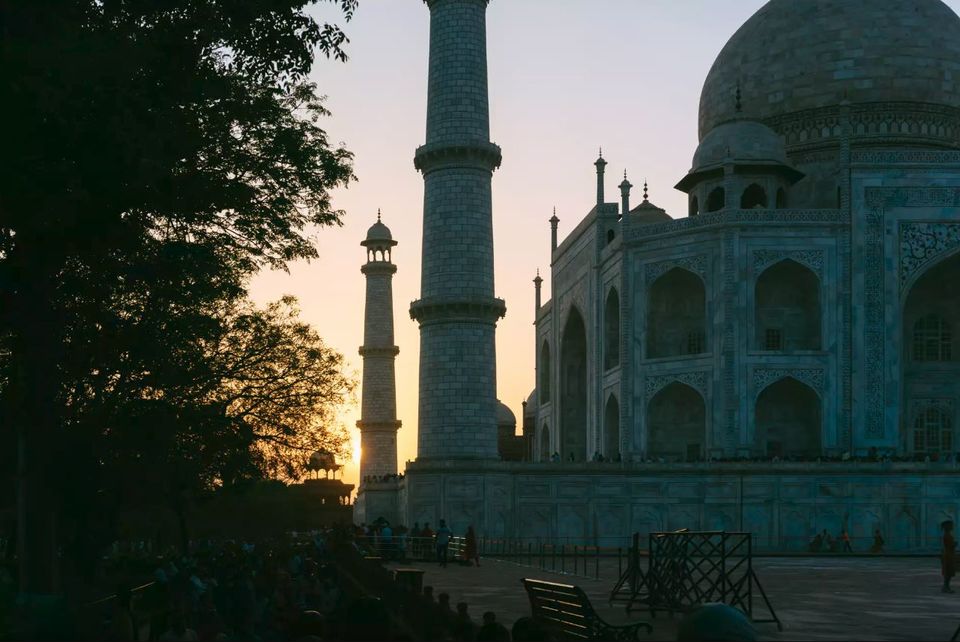 After we wandered around the gardens and the grounds and queued to view the tomb of Mumtaz Mahal and Shah Jahan, we waited as the sun set over the Yamuna river. Bliss.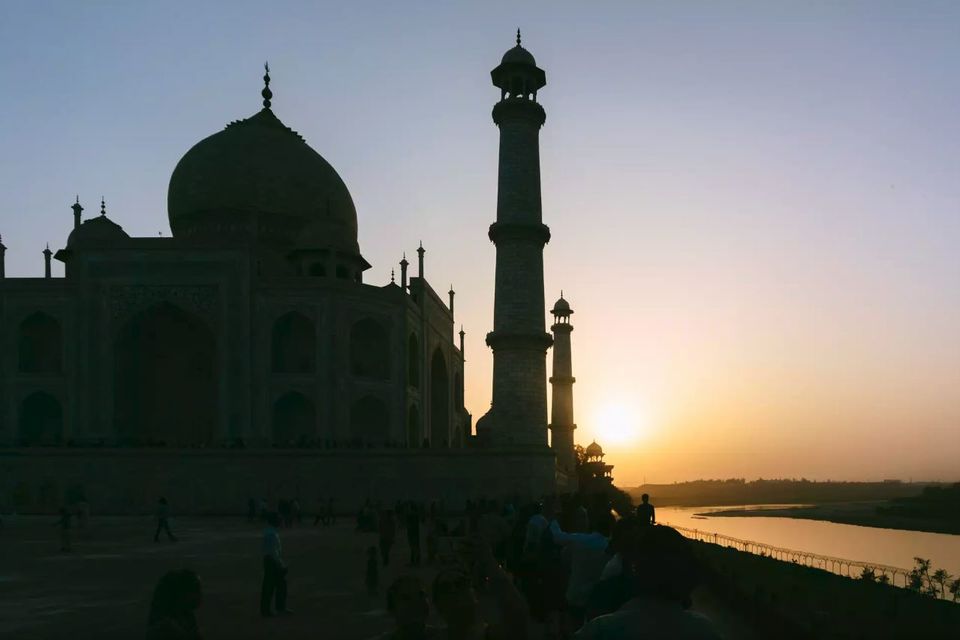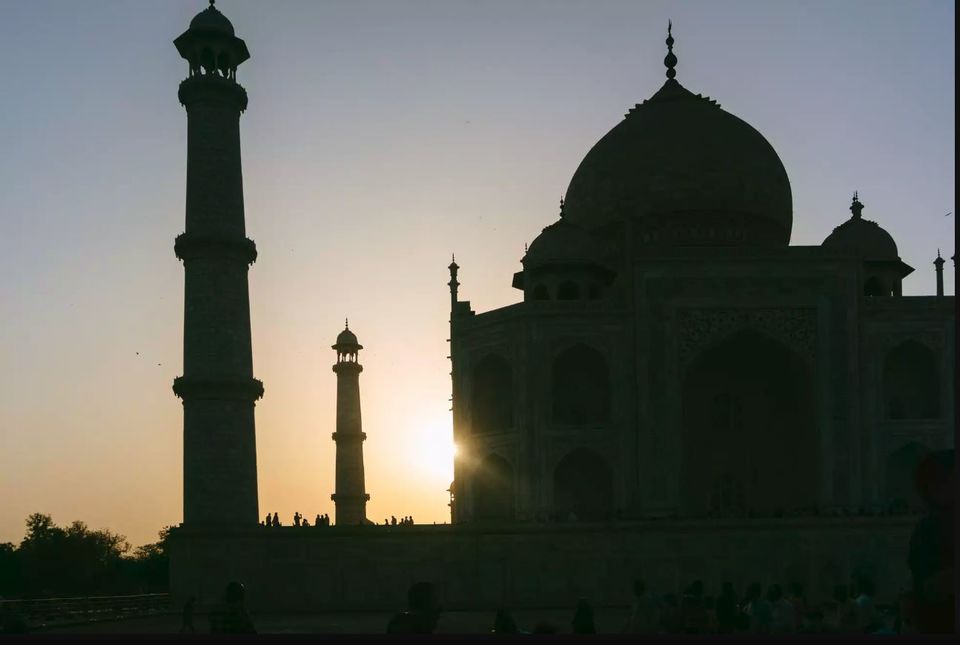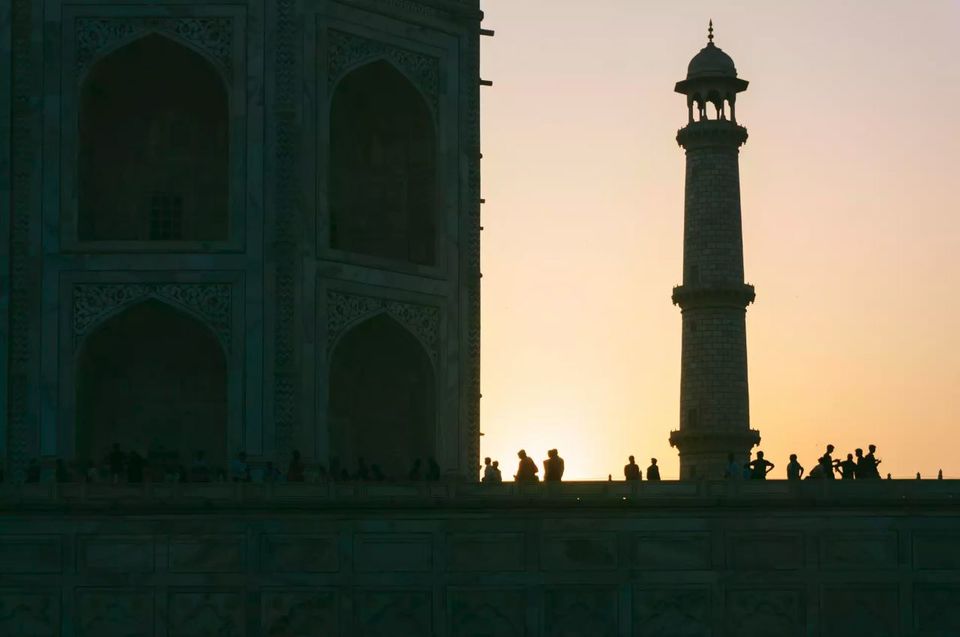 AGRA FORT
After our visit to the Taj Mahal I got a bit sick, so on our visit to Agra Fort I probably paid less attention to things than I remember. The fort is huge and there's a good bit of walking required so this didn't help either. It was nice to walk around the gardens and there is a good view of the Taj Mahal from here too.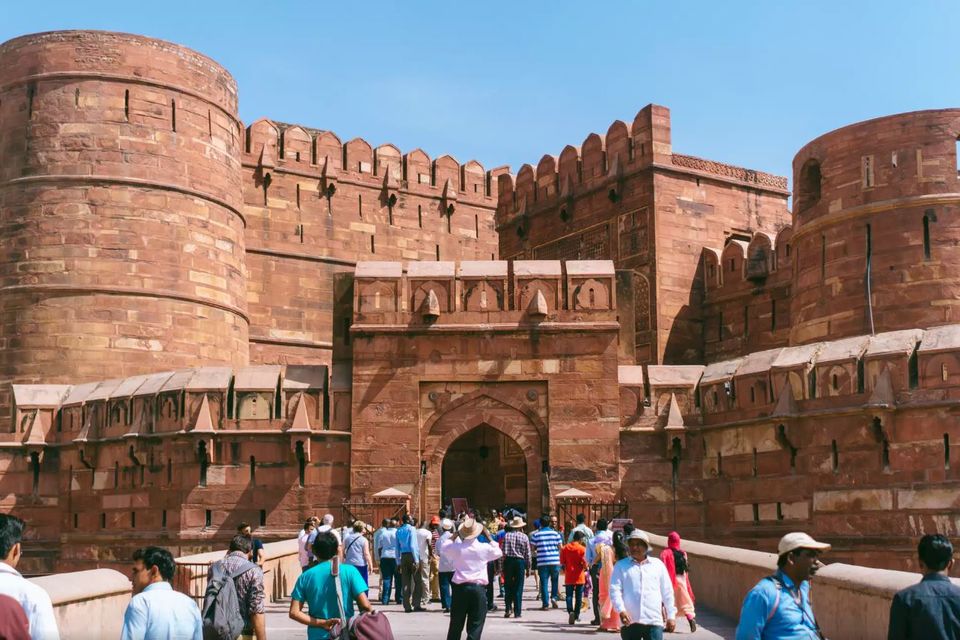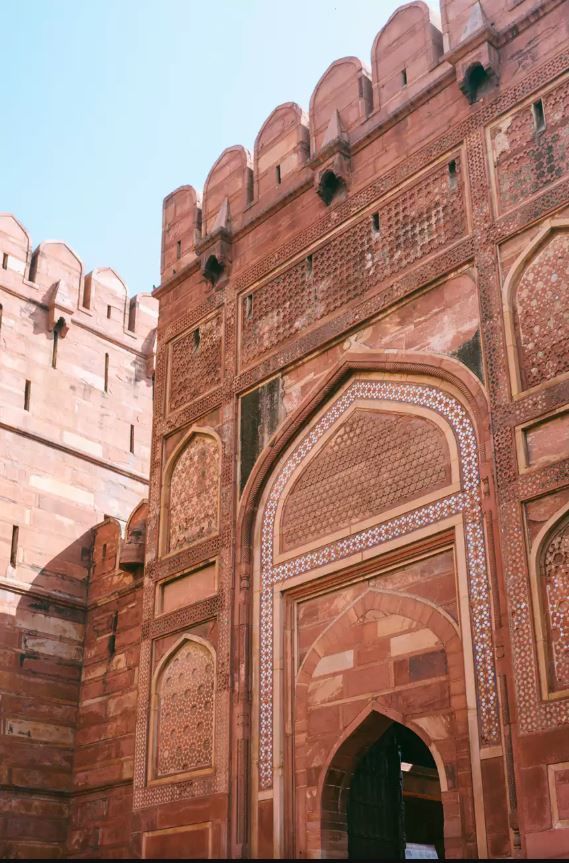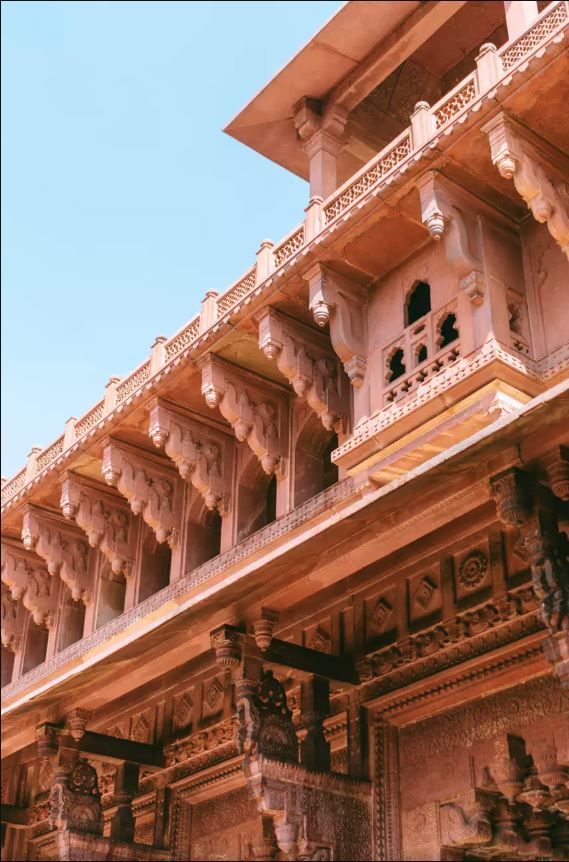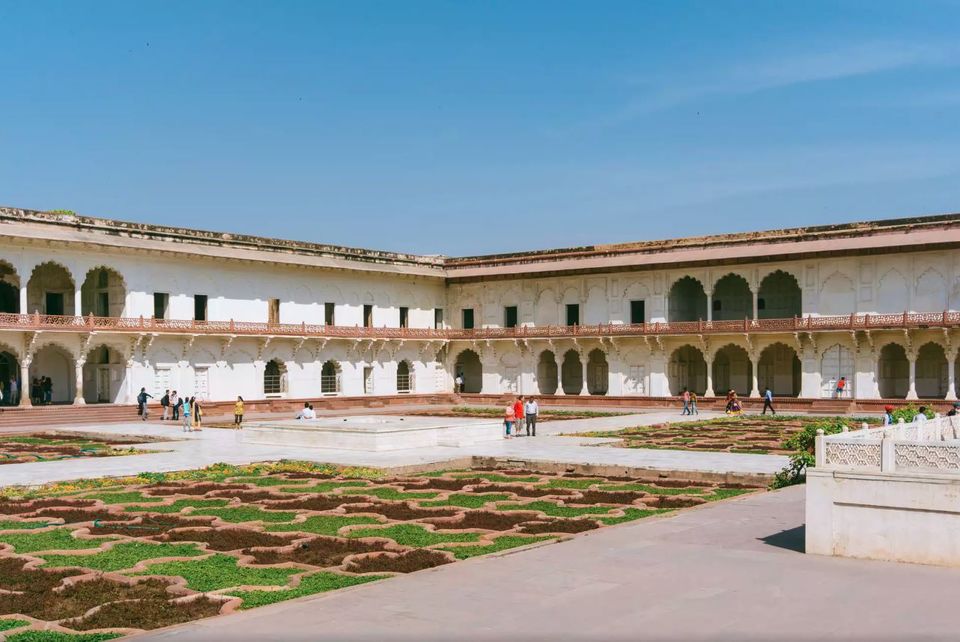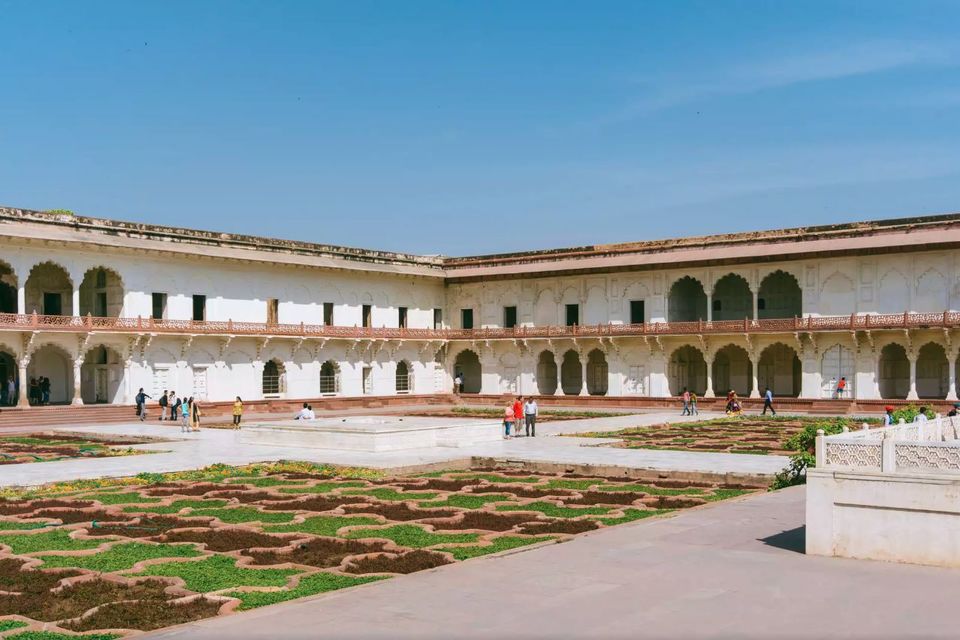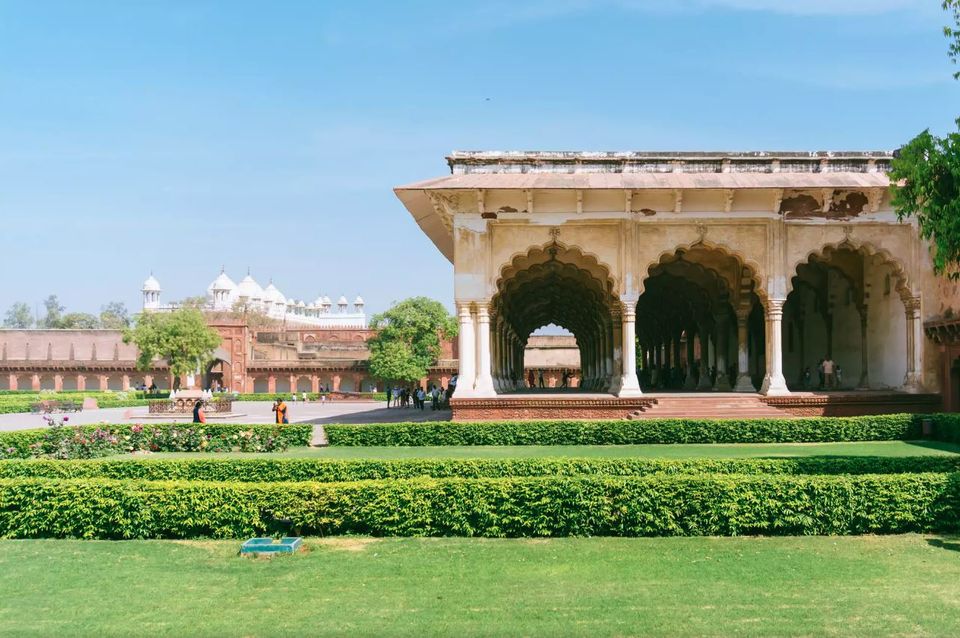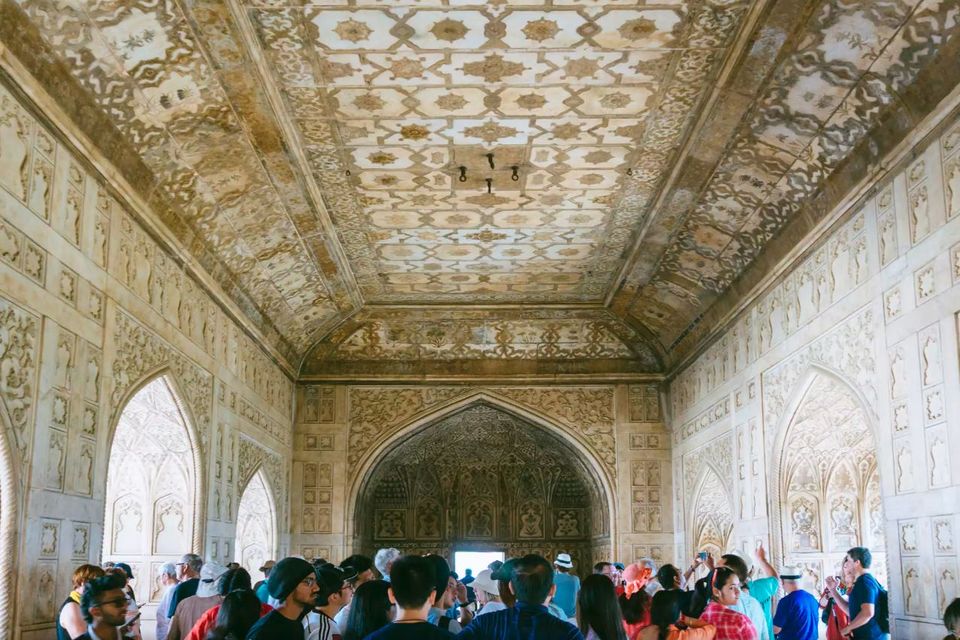 We spotted these wee monkeys on the way out of Agra Fort. The youngest looked very keen on attacking me when I got a little too close.