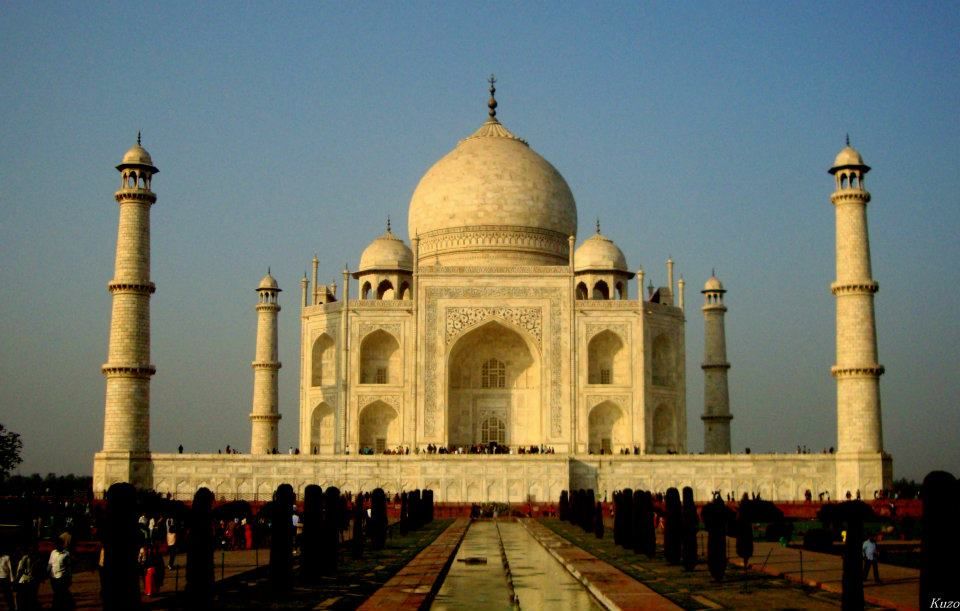 I've always wondered, there are so many places in the world which could easily be included as one of the "seven wonders of the world". Taj Mahal, India, never fascinated me. I had only seen it in pictures and postcards. It looks like any other monument, which is a plenty in Delhi.
Last December, I got an opportunity to visit Taj Mahal. My folks visited us( My sister and I). We stay in the same neighborhood in South Delhi. The plan was instant as my folks were here just for a week. I wasn't that excited as I usually am when I get to visit new places.
The Ride and cost : We boarded a tourist bus. The cost was INR 550 per person to and fro. It included stops at the Agra Fort, Leather Emporium and finally Taj Mahal. On the way back, stop over at Vrindavan and then back to New Delhi. Now, when I think about it, it was pretty cheap.
We started from our pick up point(Gorkha Bhavan, Safdarjung) at 5.30 am(approx). After a long tiring journey we reached Agra. When you enter the area after standing in a long queue, you see a huge monument built with red sand stones and marbles, a red monstrosity also known as Darwaza-i-rauza(The Great Gate). A dark passage through it leads you to the Taj.
At the end of the passage, the white marvel stands untouched, so elegant, so poiseful. One glimpse of the colossal masterpiece, I was never proved so wrong. It's BEAUTIFUL !!!
History : Taj Mahal was built by the great Mughal Emperor, Shah Jahan. He built it in the memory of his wife, Mumtaz Mahal. Taj Mahal (meaning Crown Palace) is a Mausoleum that houses the grave of queen Mumtaz Mahal at the lower chamber. The grave of Shah Jahan was added to it later.