Nandgaon - Lathmar Holi
Holi is all about colours, chaos and celebrations, but when at Vrindavan, this festival is a completely different soul stirring experience. They will not tell you mythological stories related to Holi or how good wins over evil. The locals will instead be seen lost within themselves, celebrating the festival in the most truest sense. With red, blue and green smudged like prayers on their faces, and an air of festivity around their body movement, it was impossible to merely look at them and not find oneself grinning and smiling too.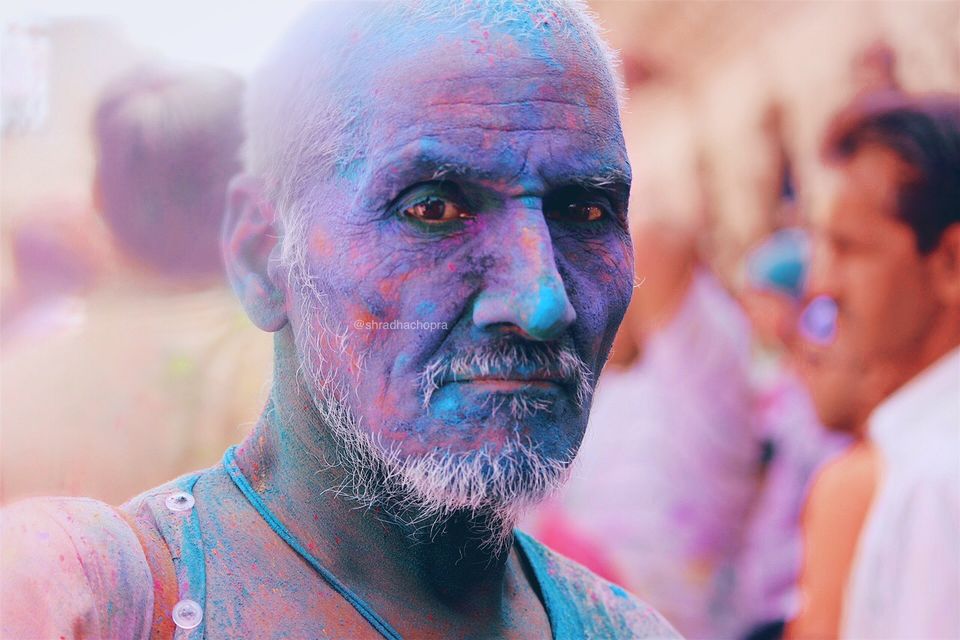 If Holi is your favorite festival, you cannot miss the opportunity to visit Nandgaon, Vrindavan and Mathura in Uttar Pradesh during the festival.
Holi festivities start 40 days before the main day. One of the many types celebrated here is called Lathmar (Lath- Stick ; Mar- Hit). As descriptive the name itself is, the story narrated by the locals fascinated us all.
Lord Krishna and his friends, when young would often go from their hometown i.e Nandgaon, to Radha's hometown Barsana to tease Radha and her friends. Radha with her friends would in turn use sticks to teasingly drive them out from their village.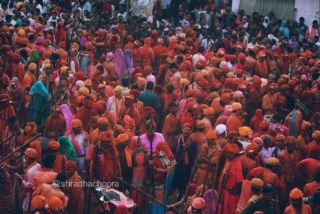 'Radhe Radhe' is how everyone greets each other. Walking through the brightly lit narrow little lanes, glimpsing culturally rich huts and houses, and playing holi with the local kids and oldies alike, we reach the Radha Rani temple. This is where people from the village and nearby villages gather together, in their highest numbers to celebrate and breathe in the festival like worshipping to the God.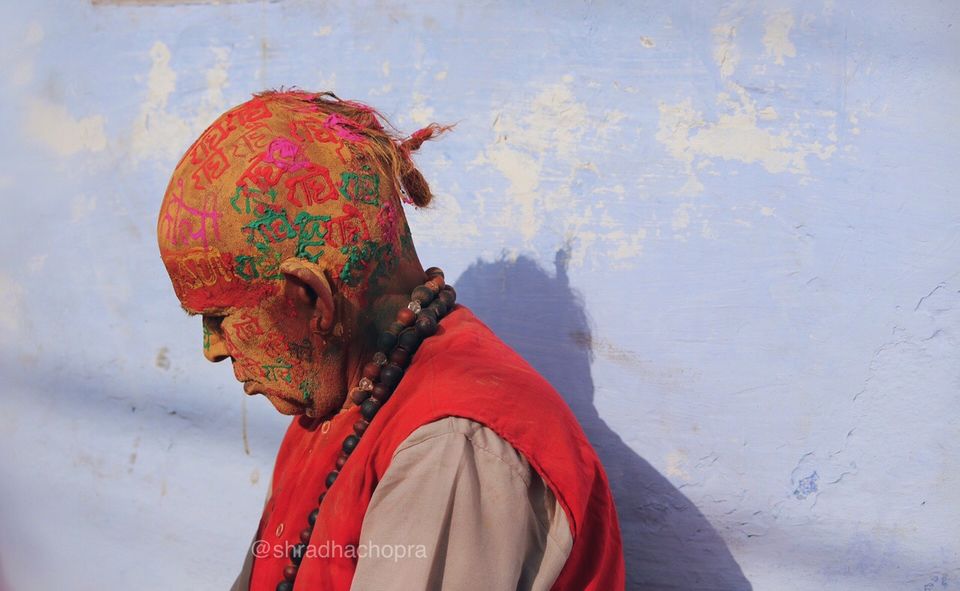 The temple priests were singing melodious prayers and splashing gulaal on the devotees. The air, not a space, devoid of colour.
Men, all dressed up traditionally proceed to the streets of nandgaon to play lathmaar holi with the ladies. Men hold a shield on top of their heads and the women then start hitting them with the lathi.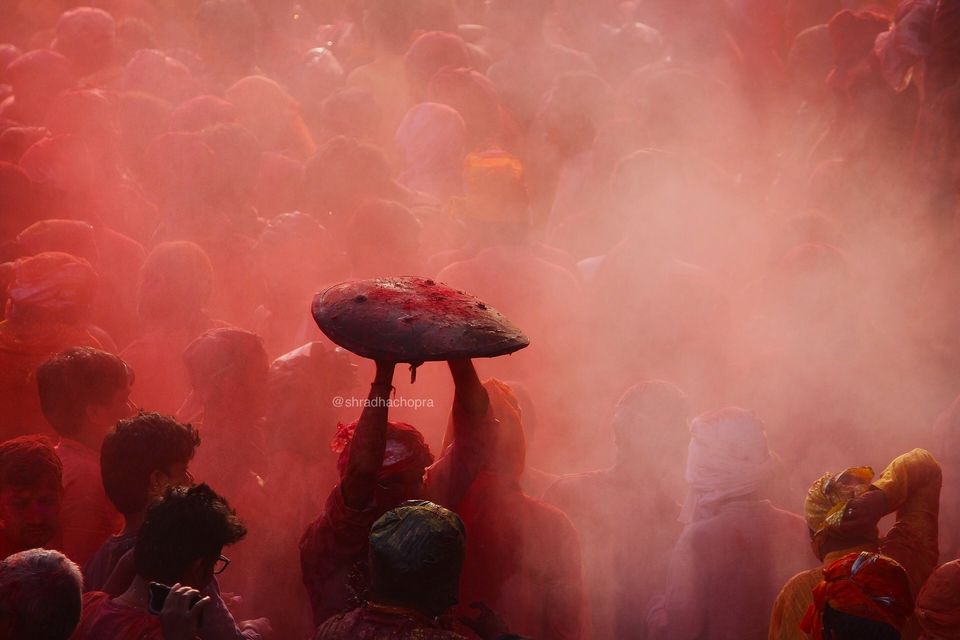 The most amazing part about this festival was to be able to sit with thousands of travellers, photographers and locals to watch every scene unfold. A truly unique experience, in a truly unique land, India.