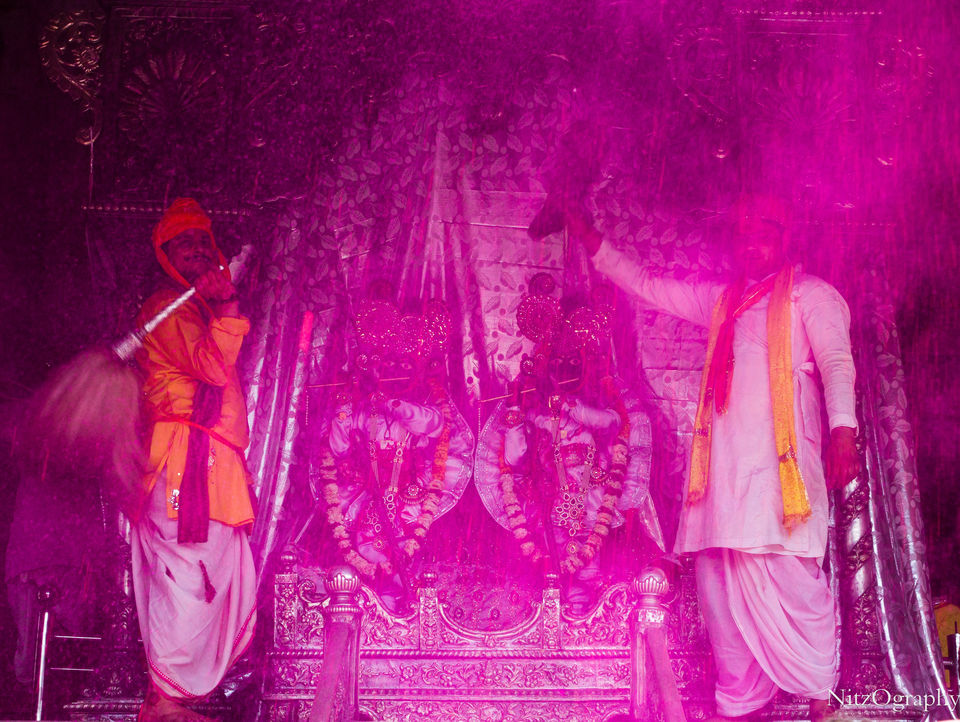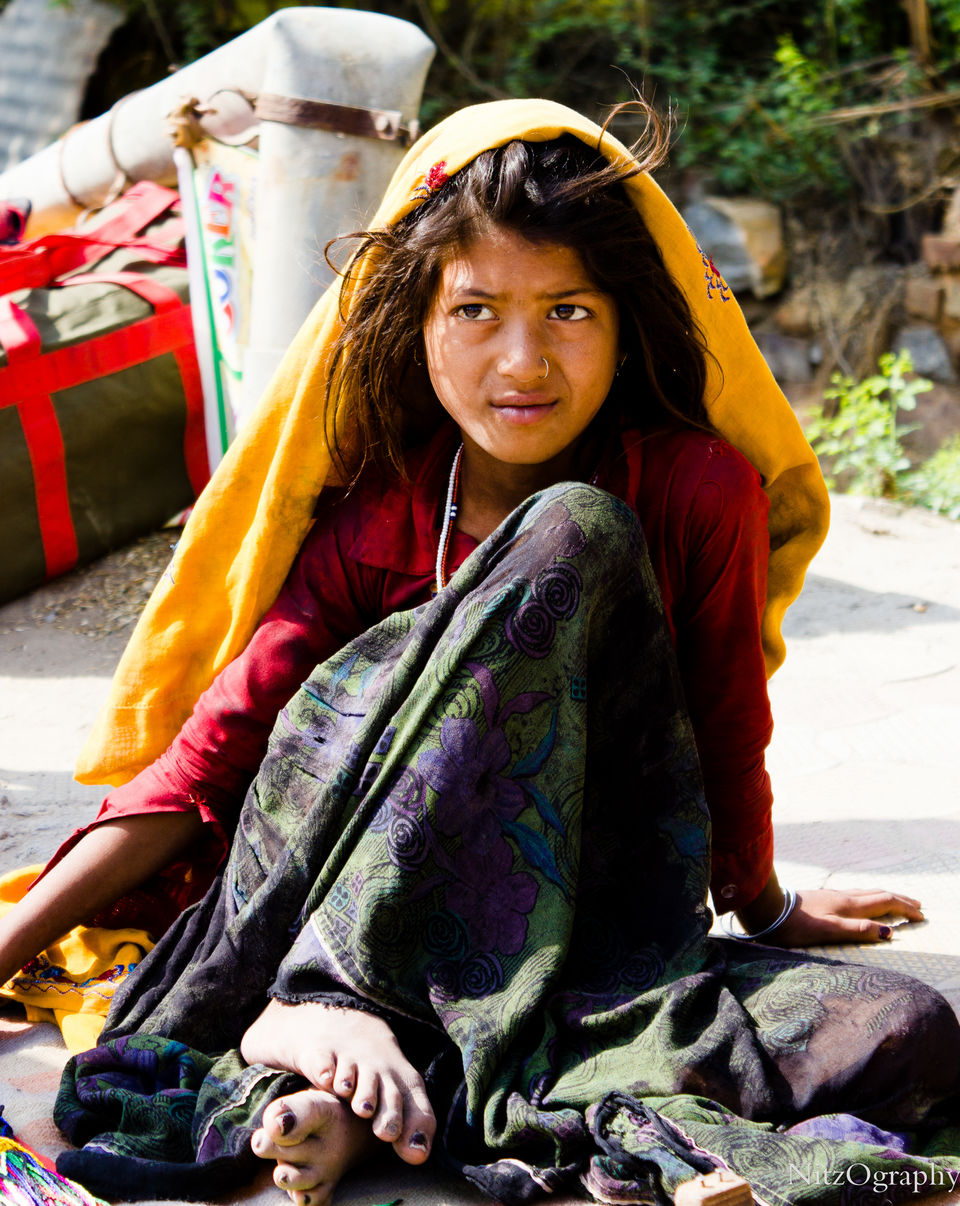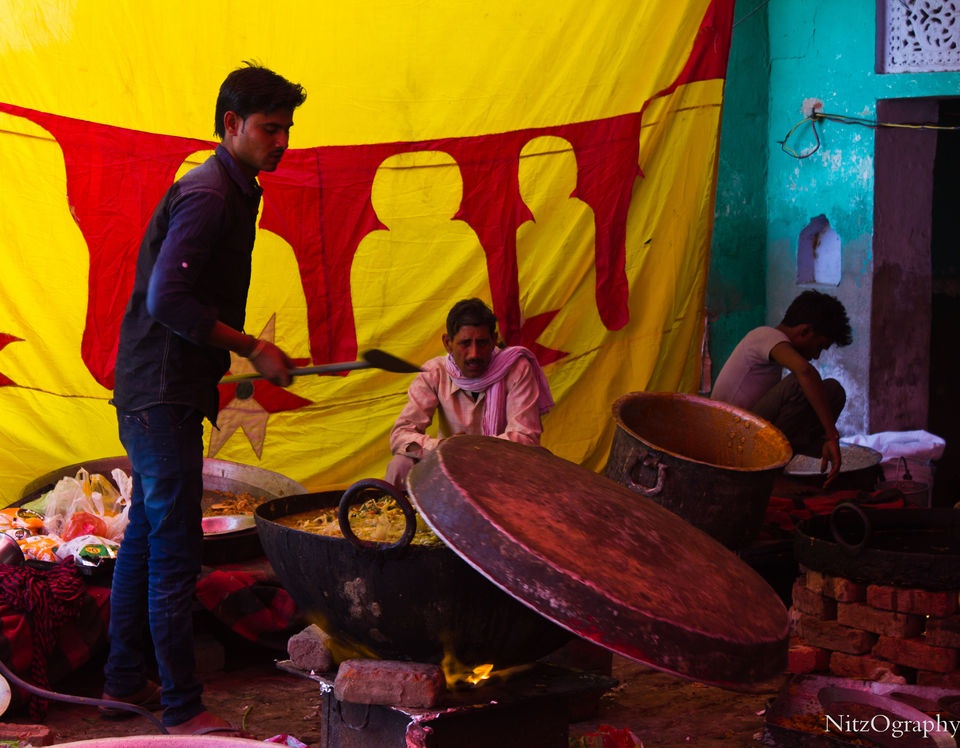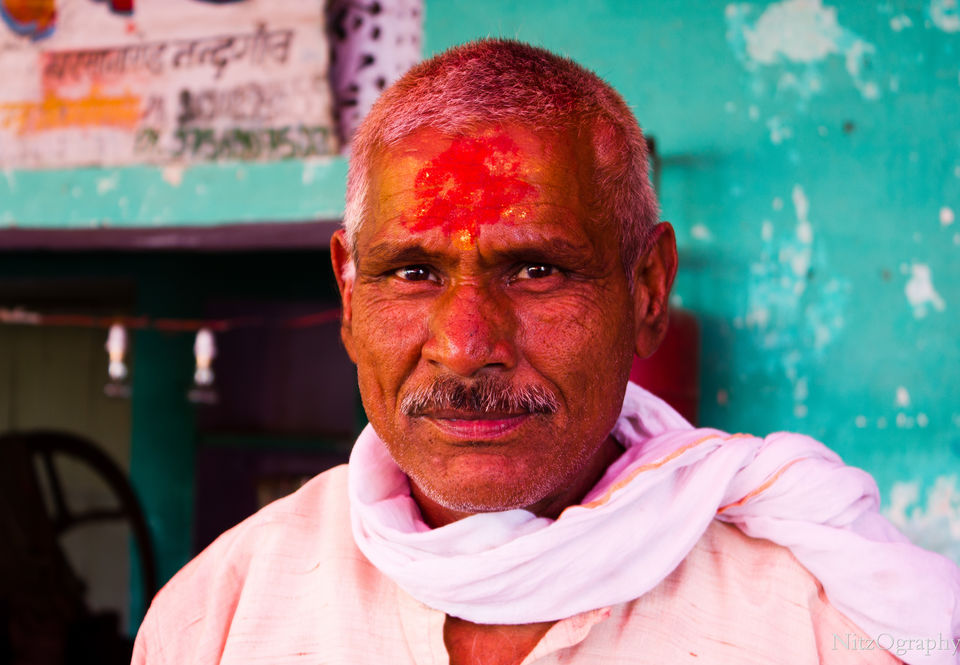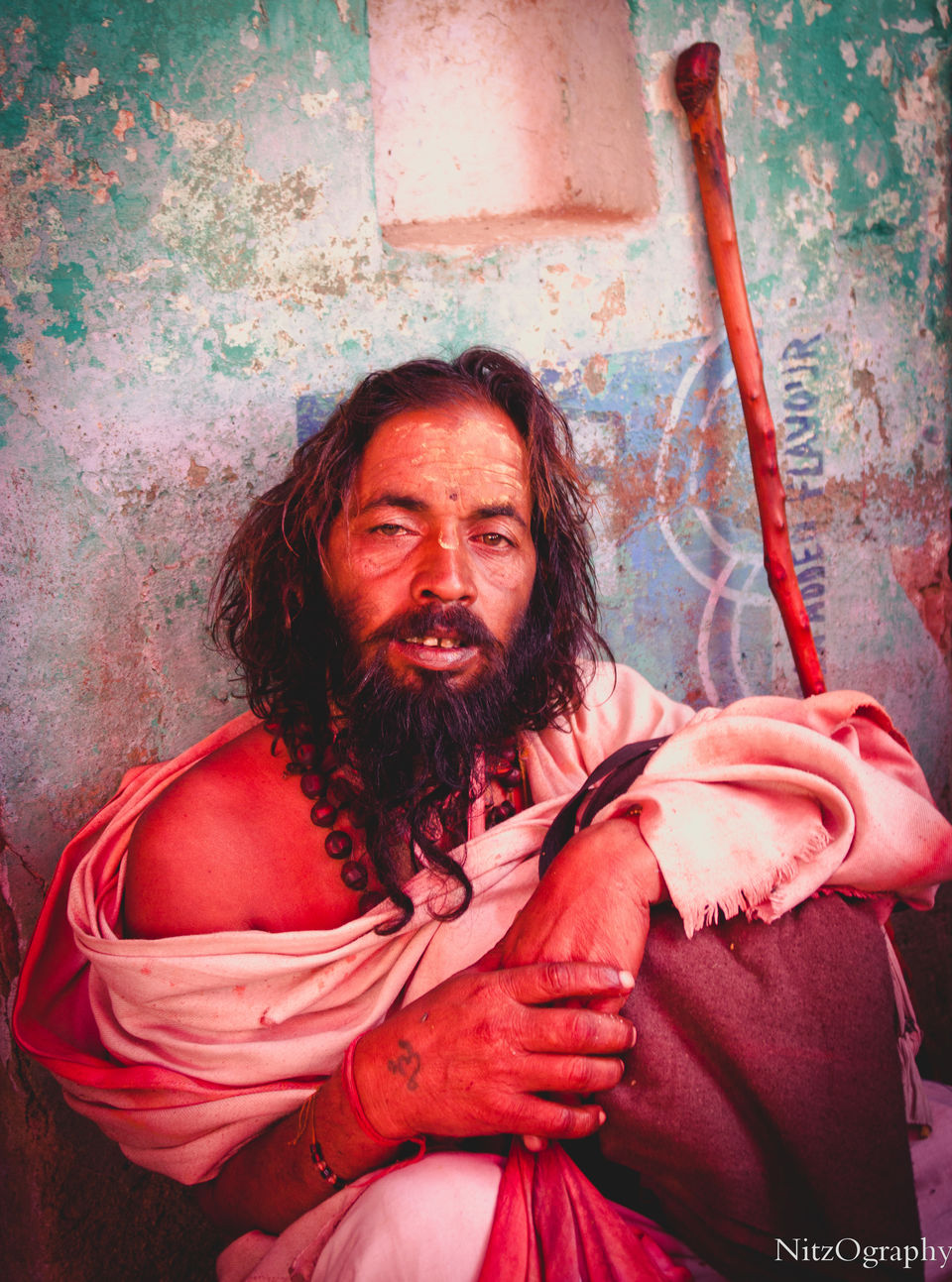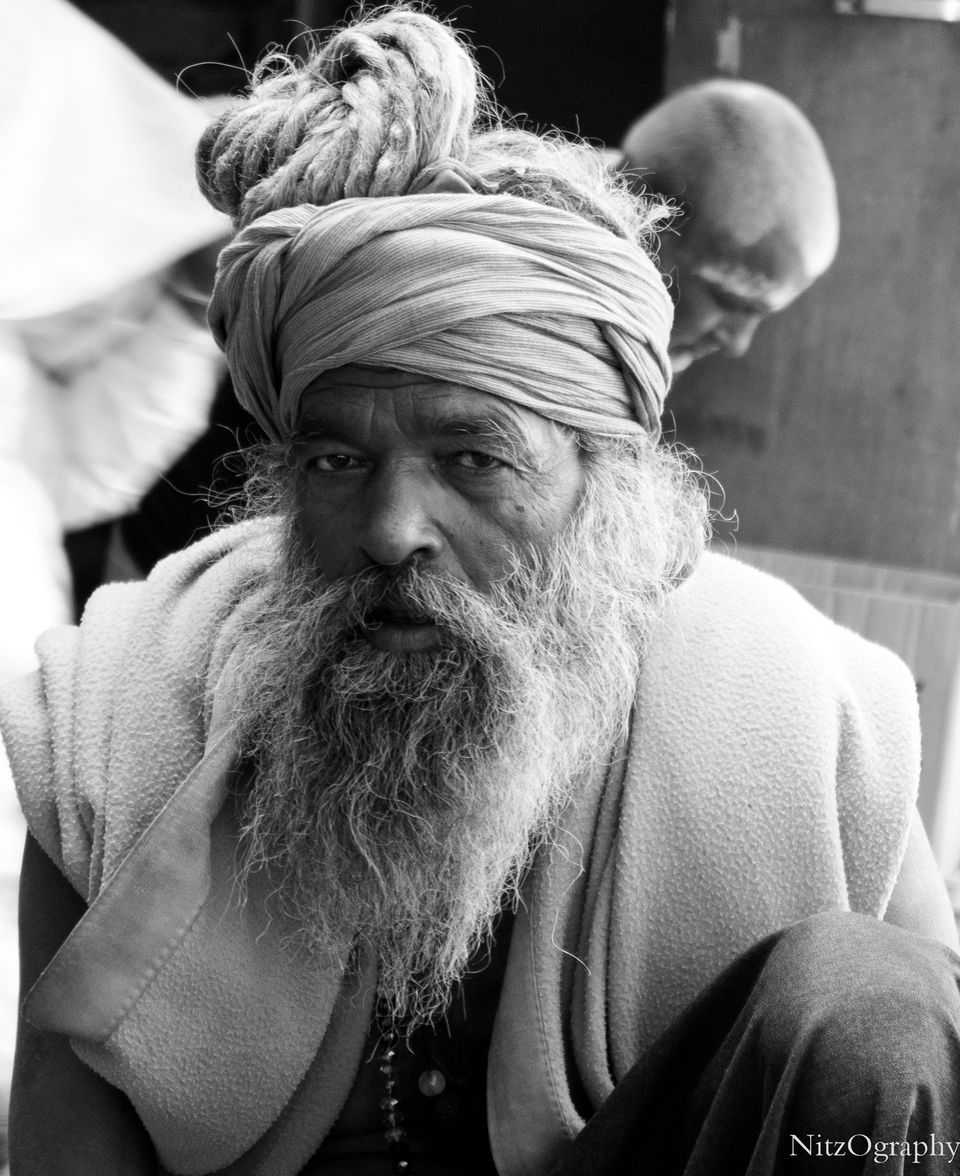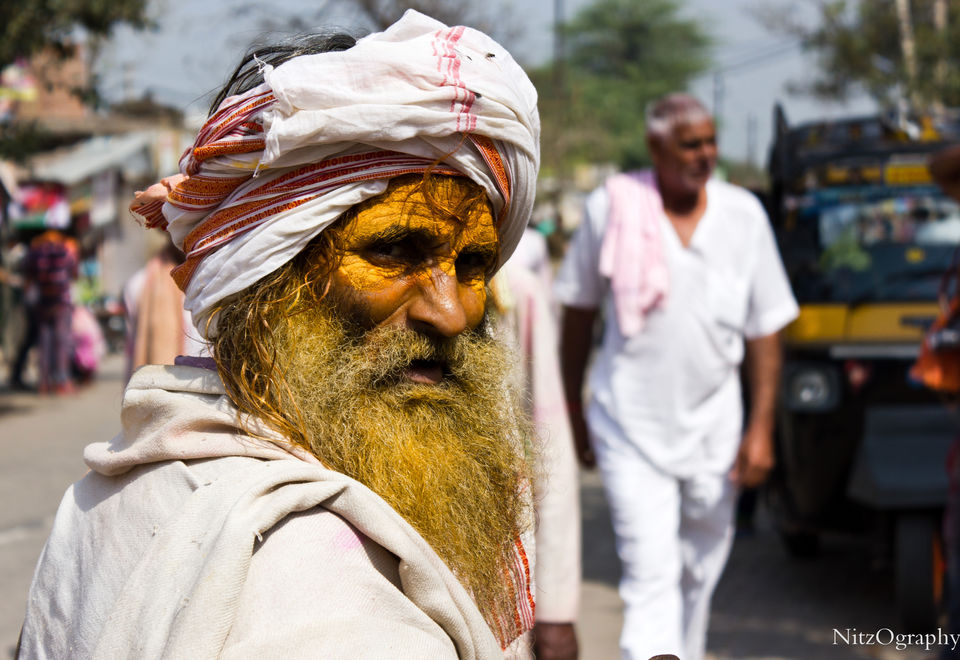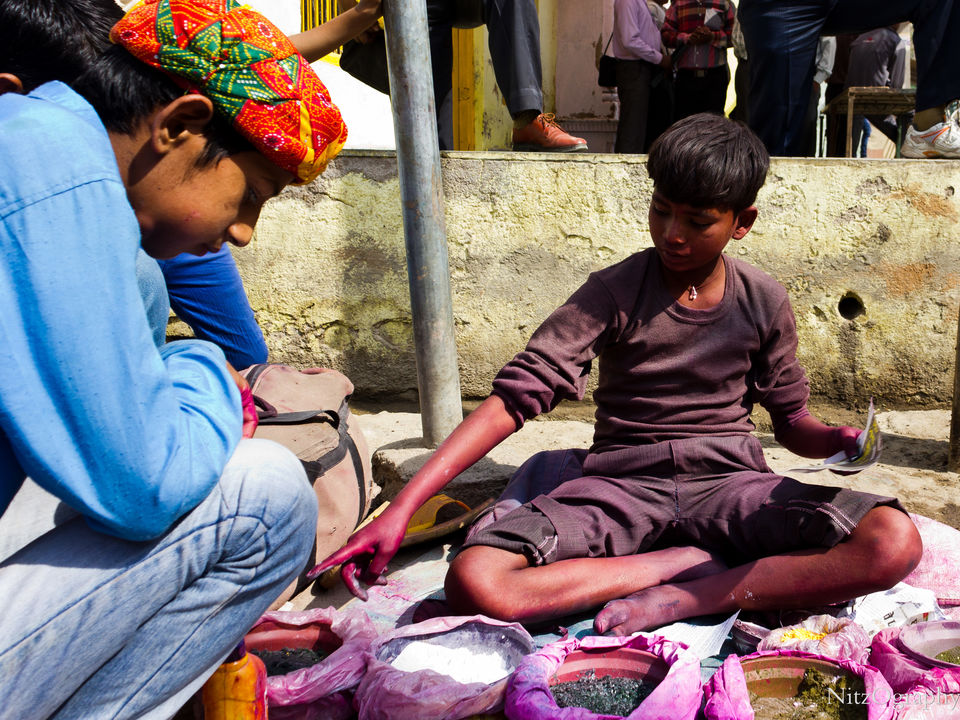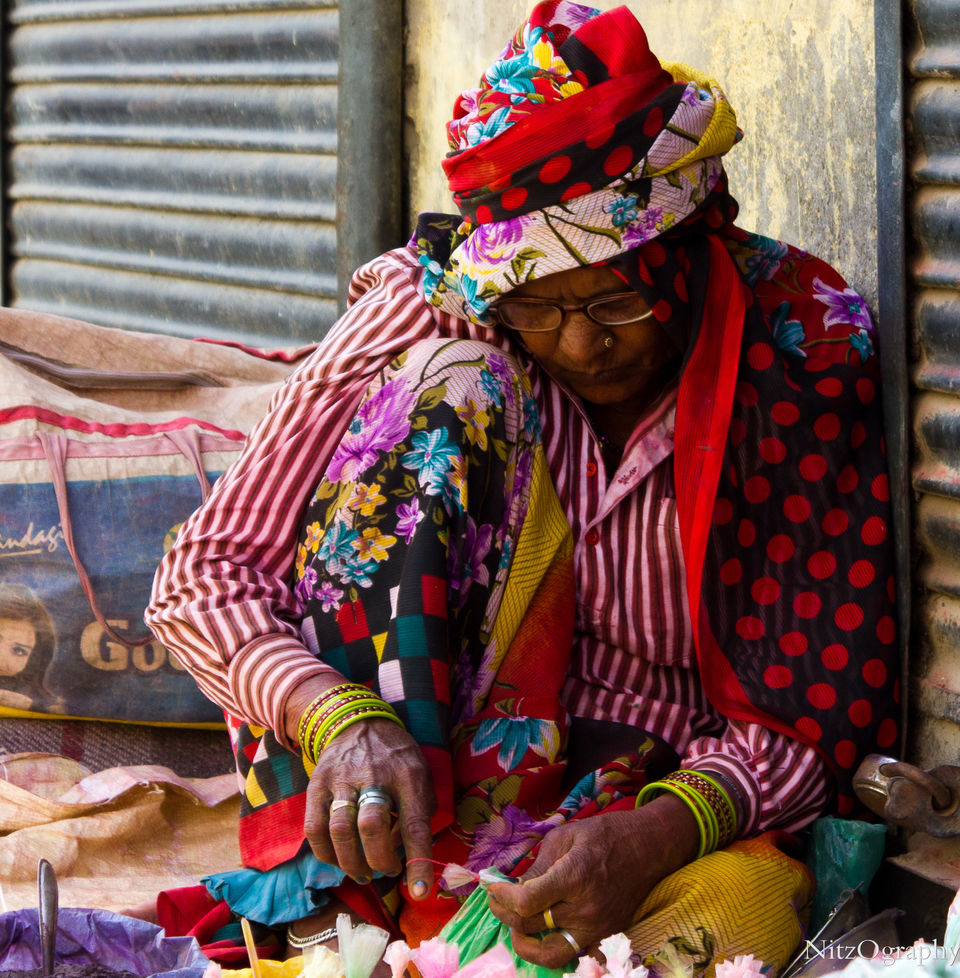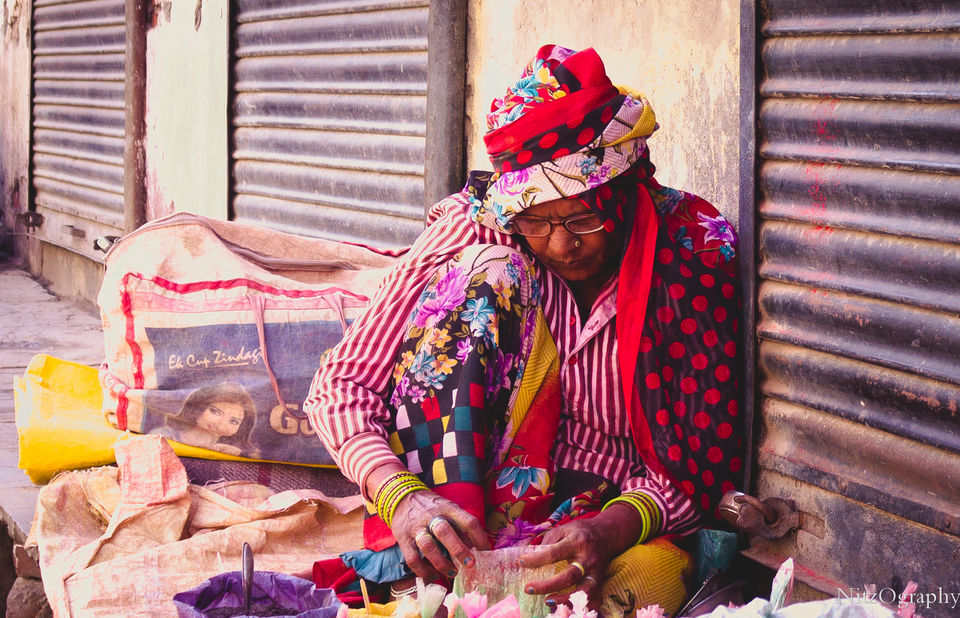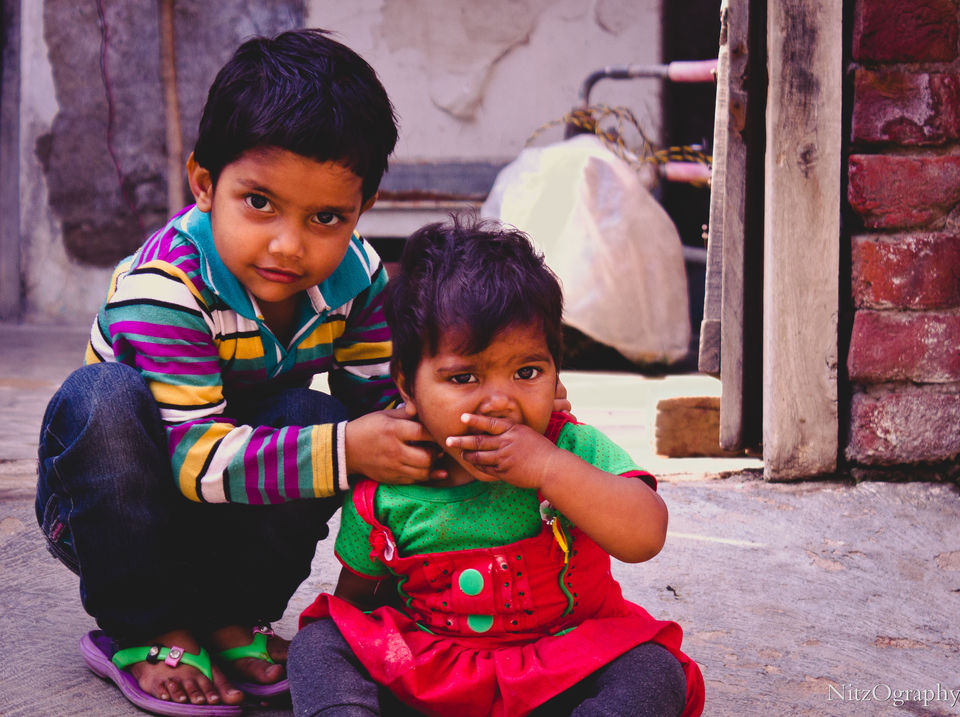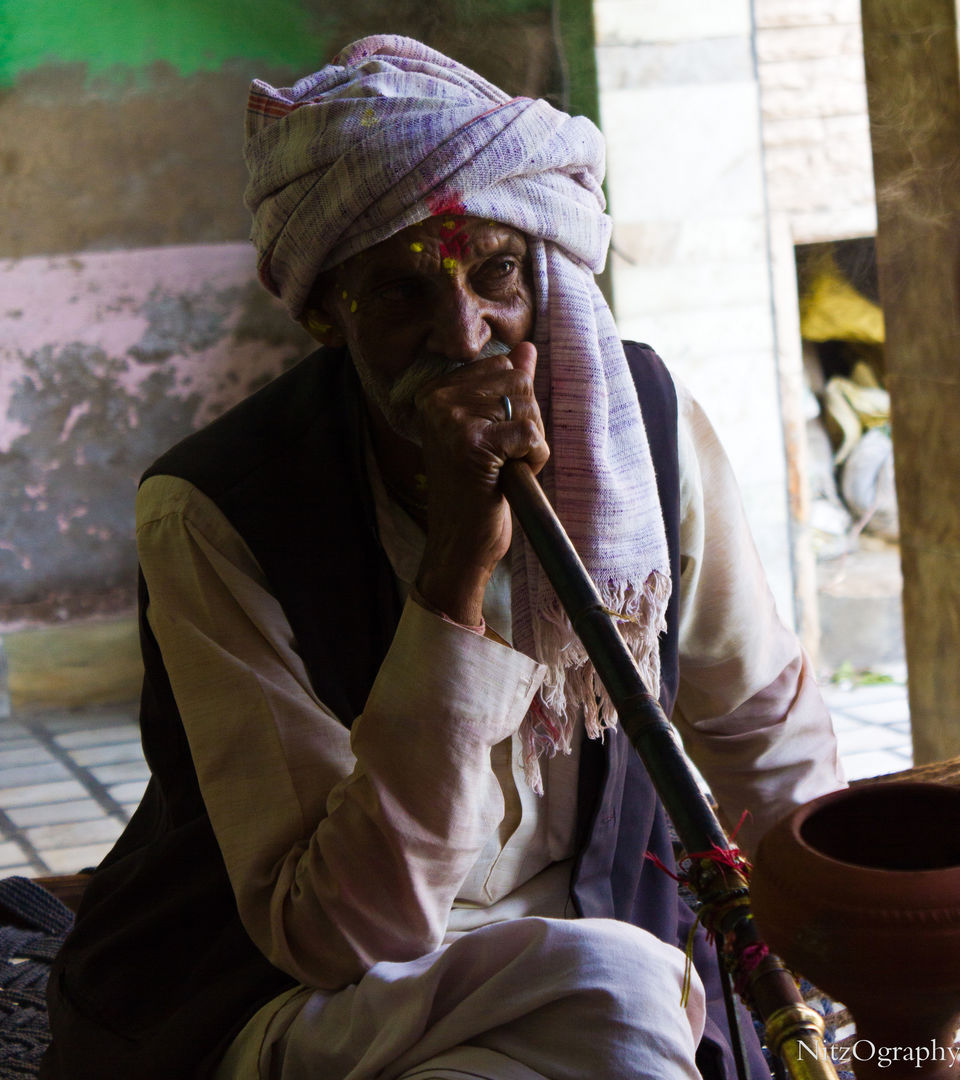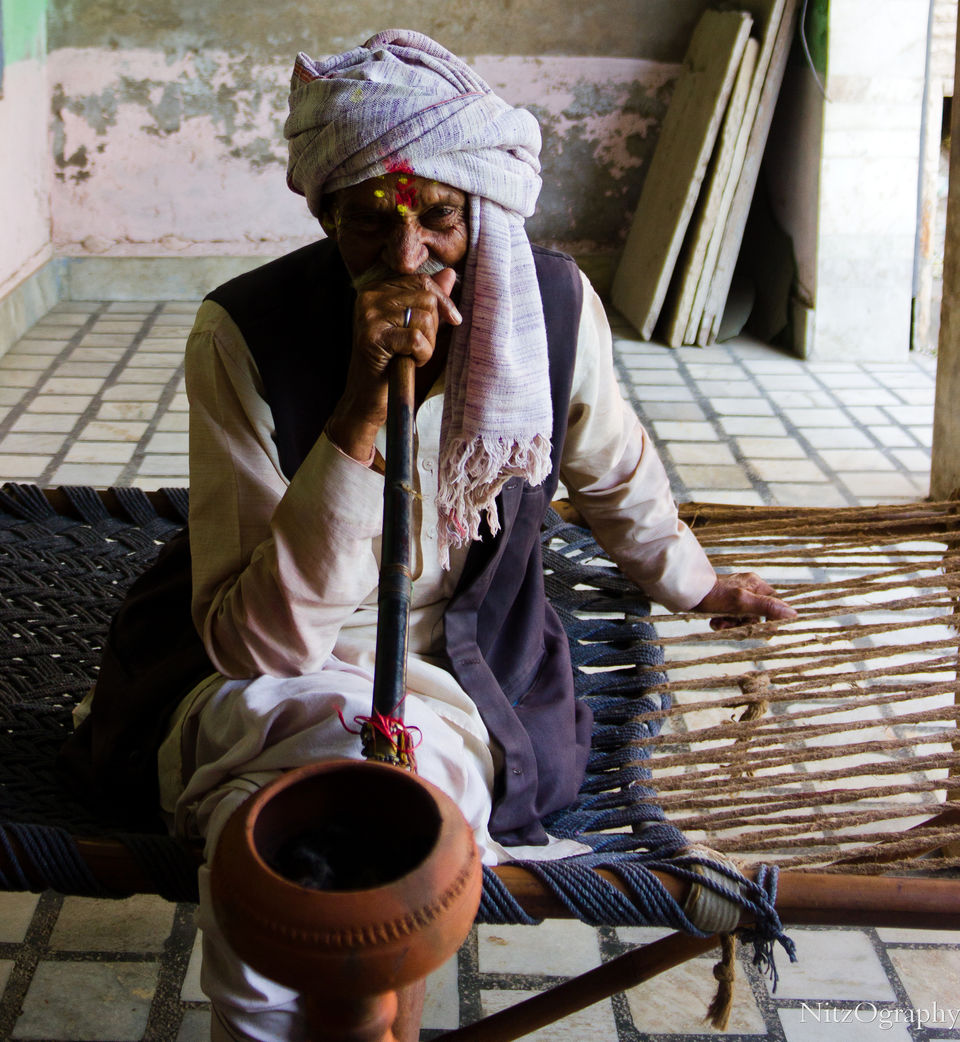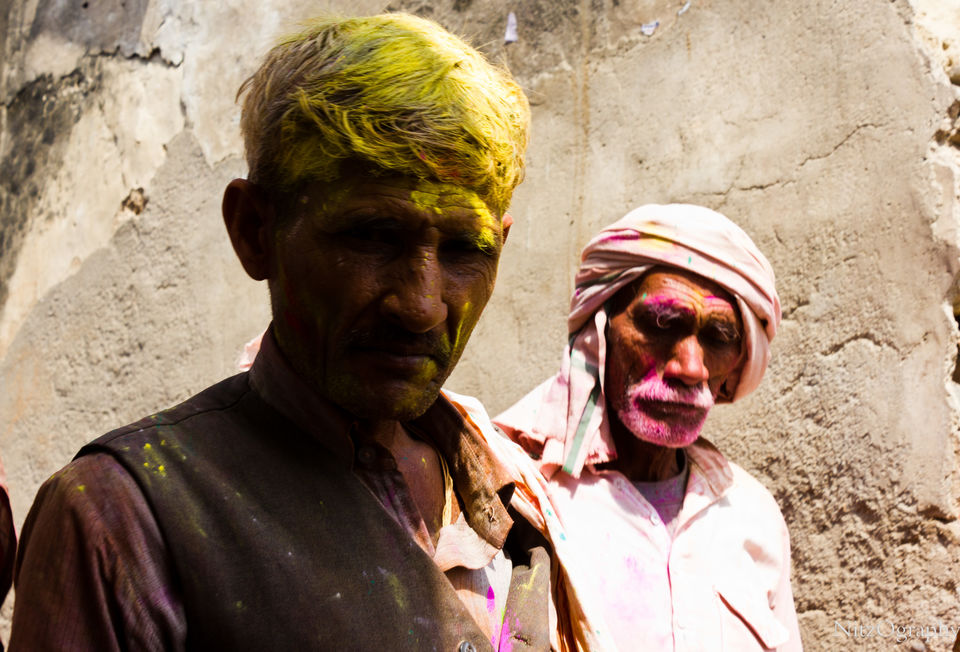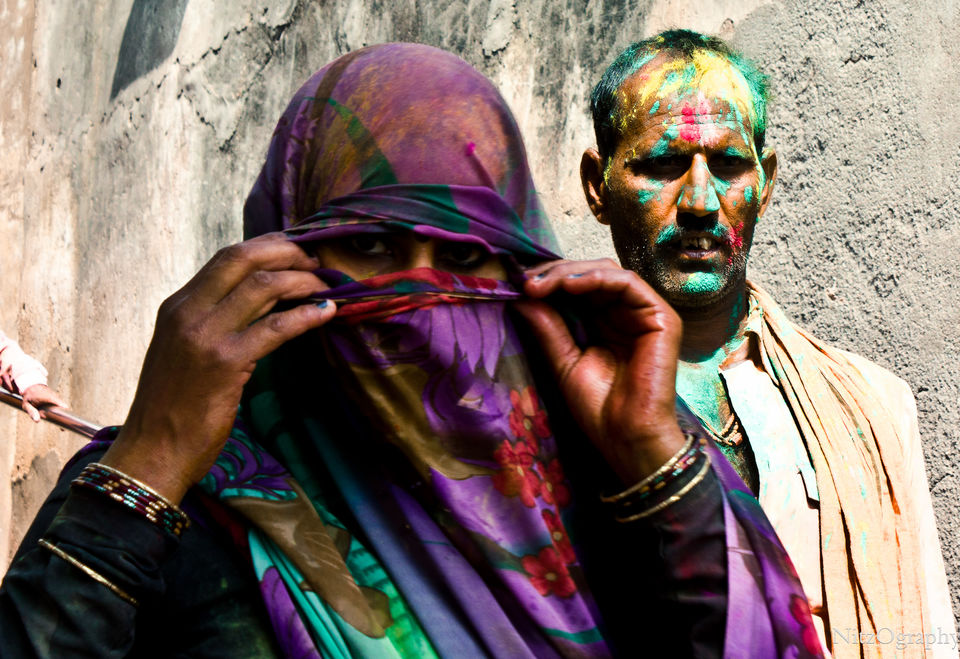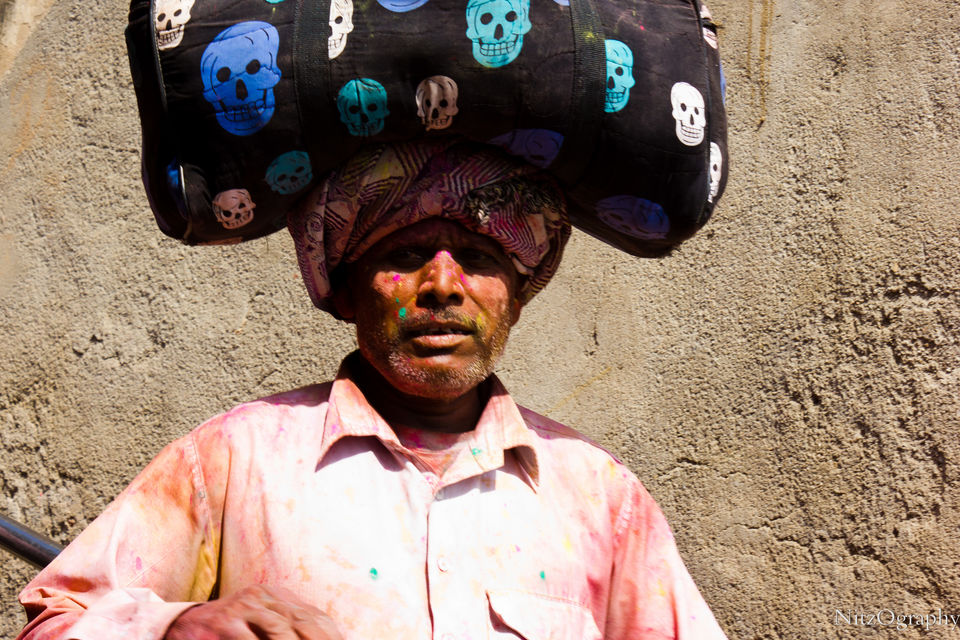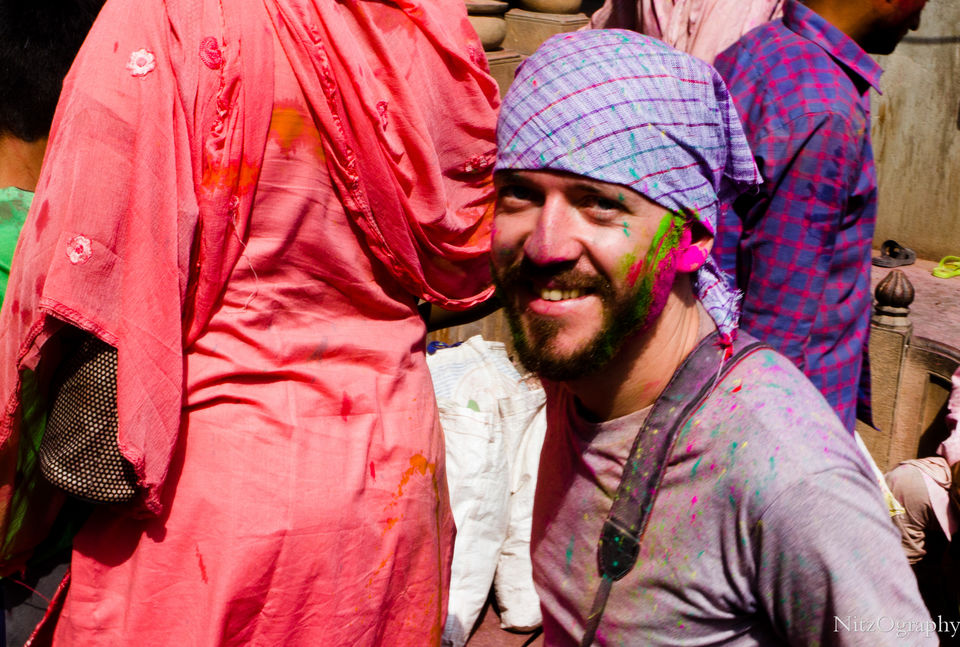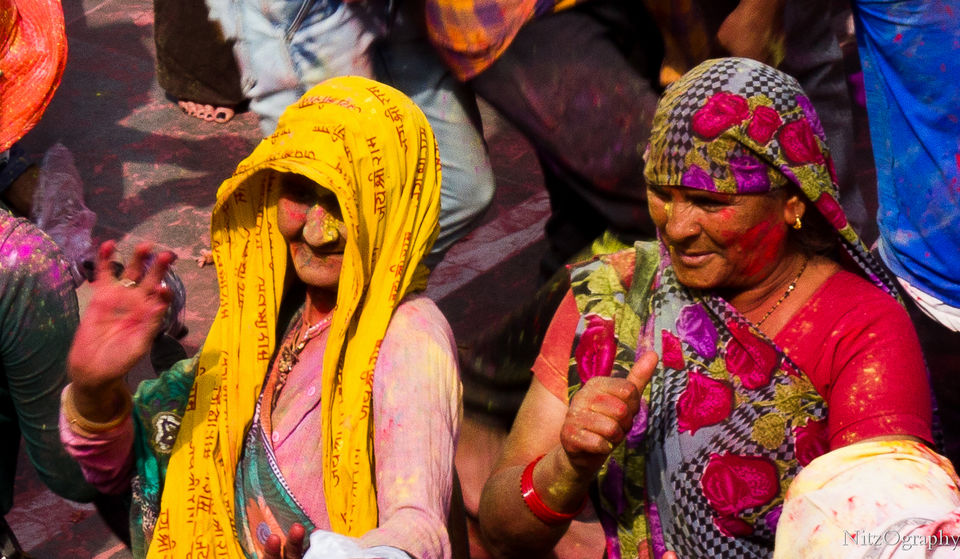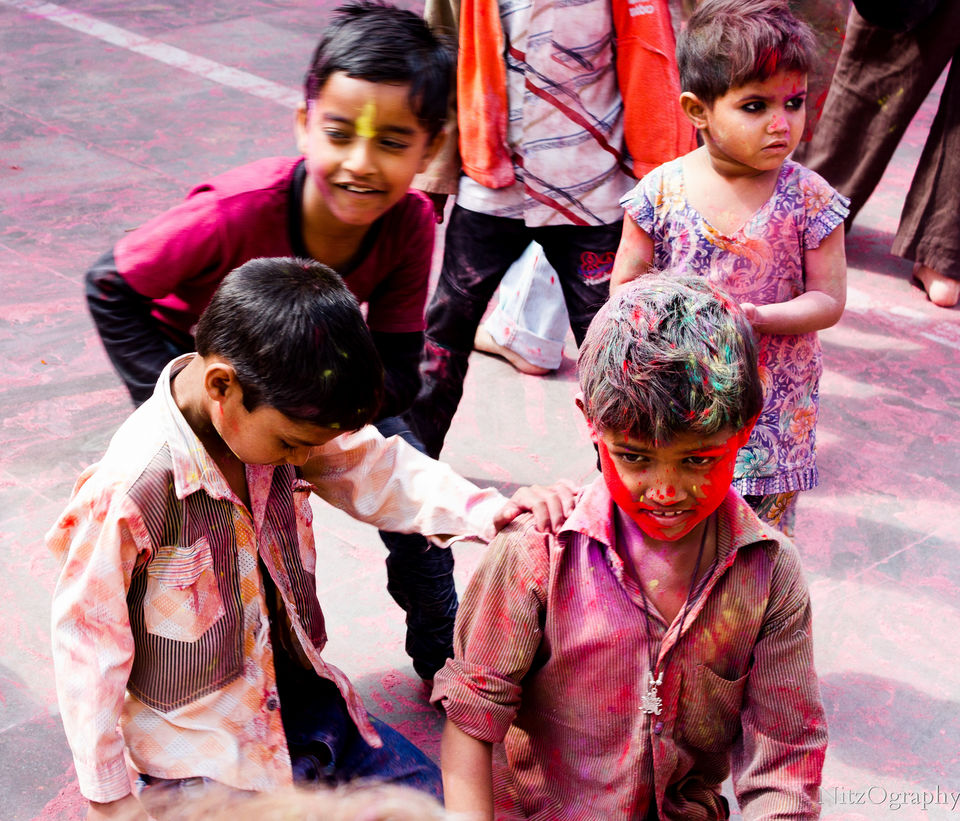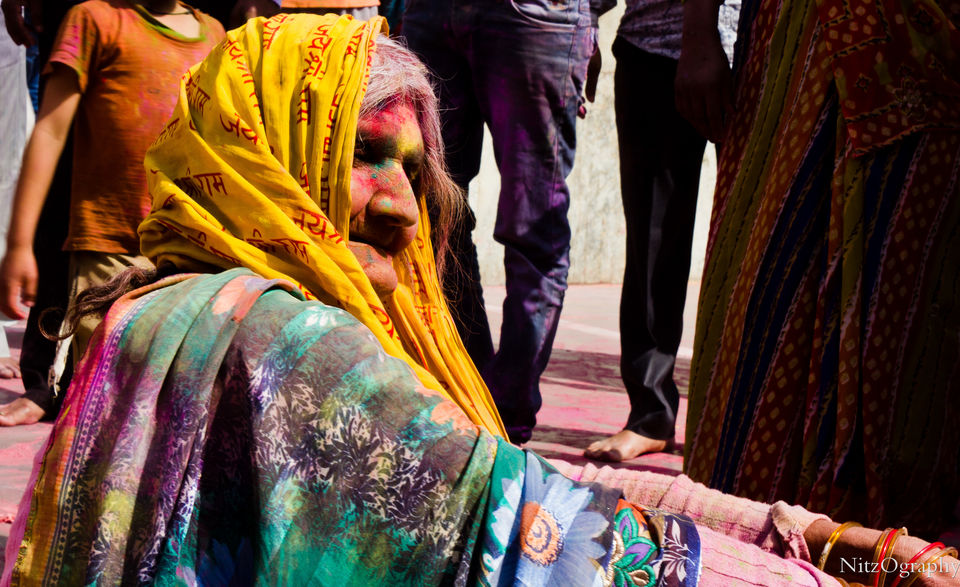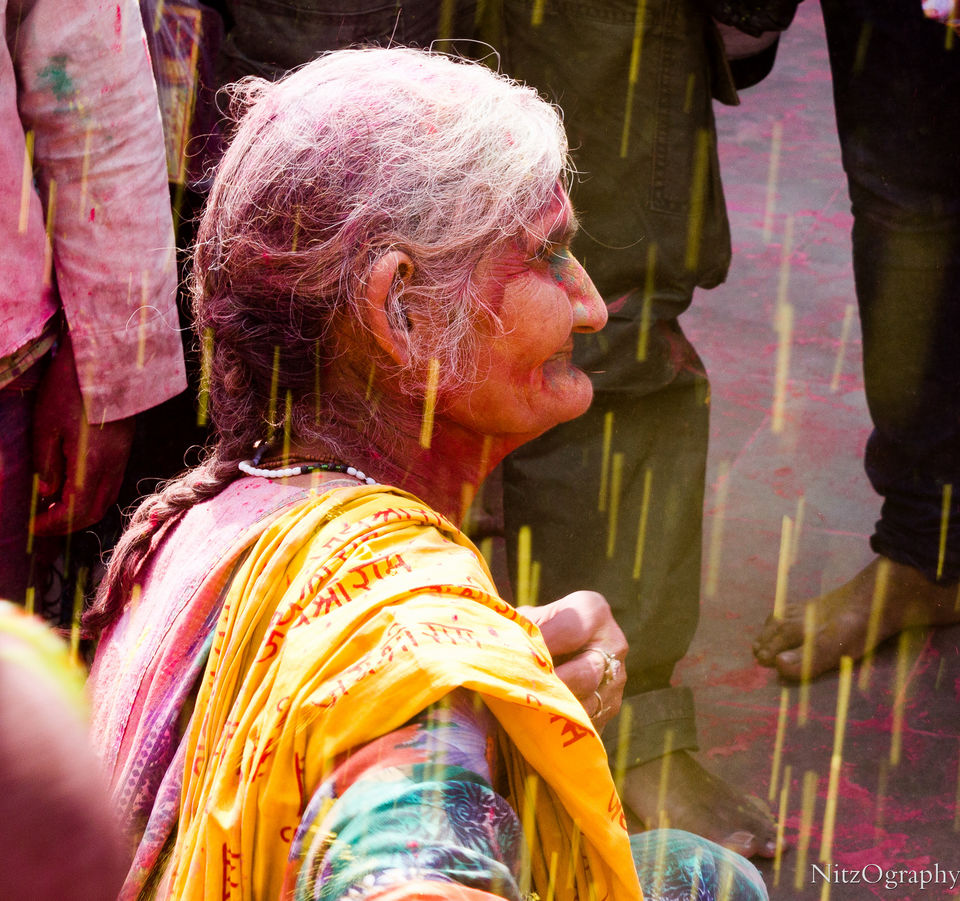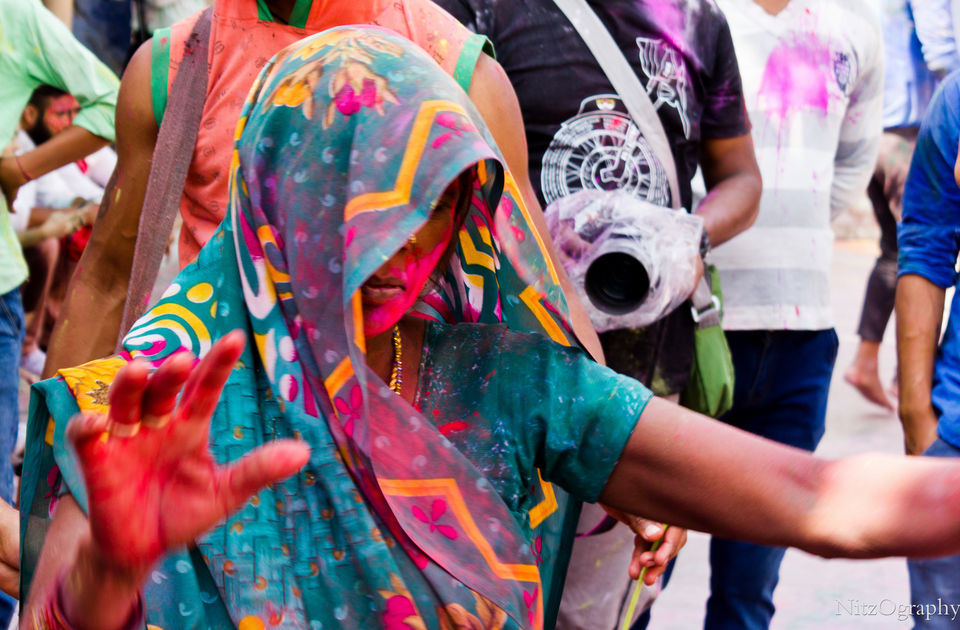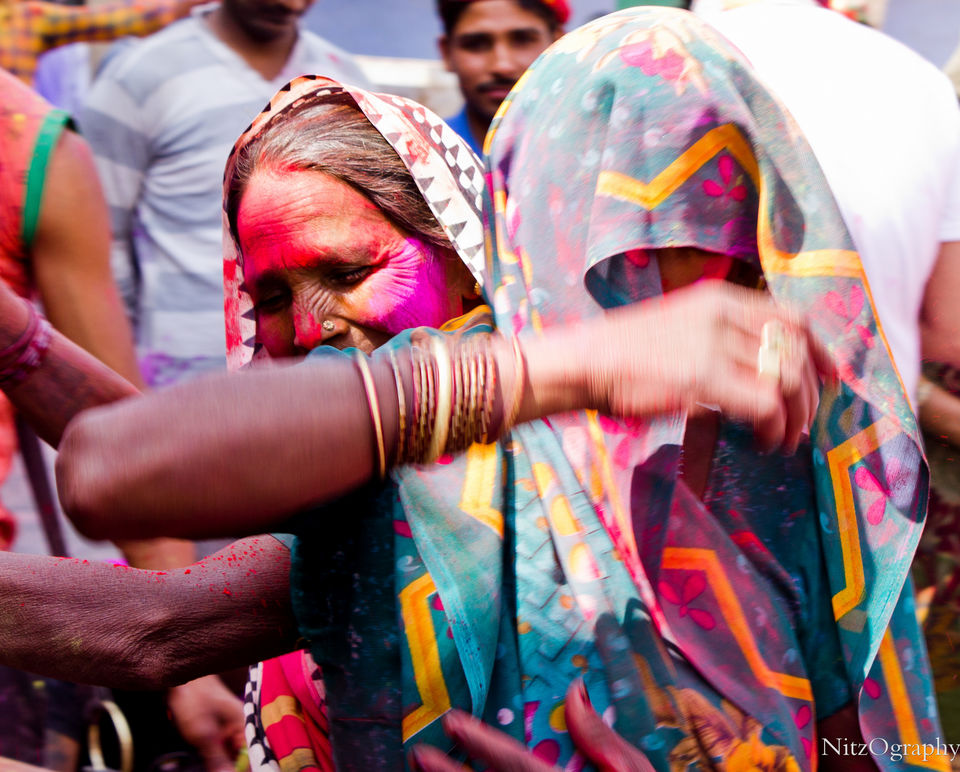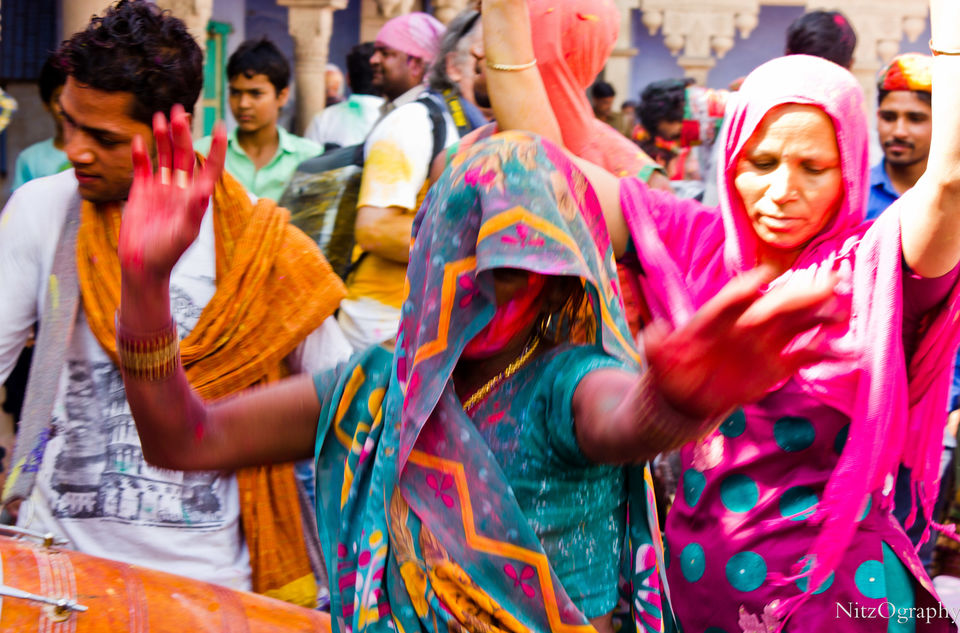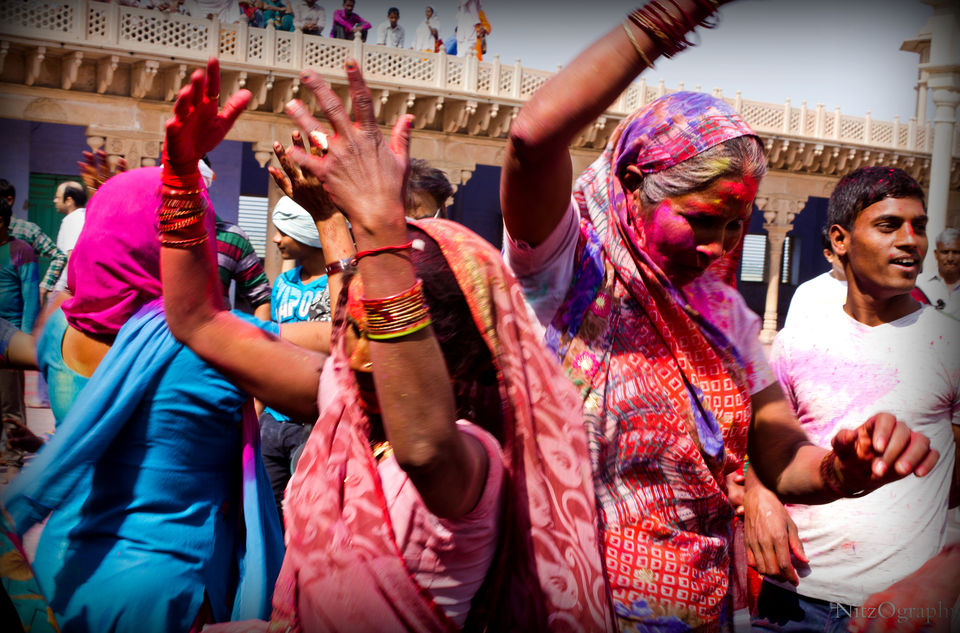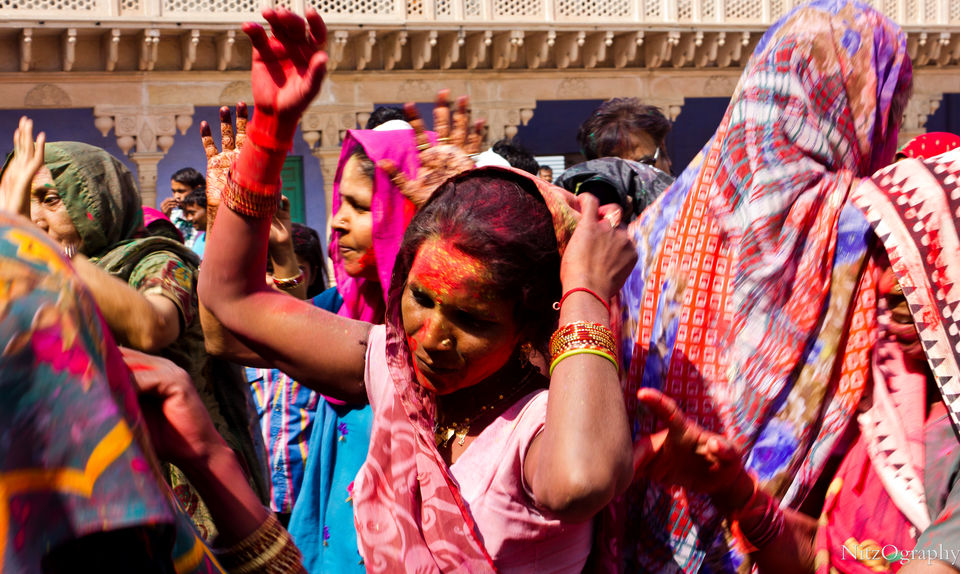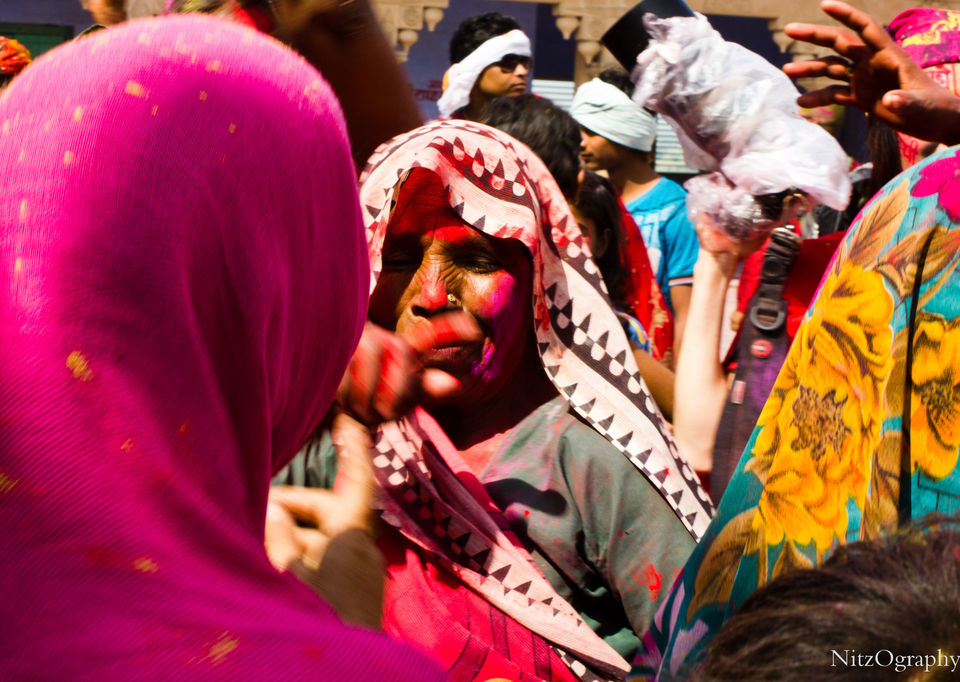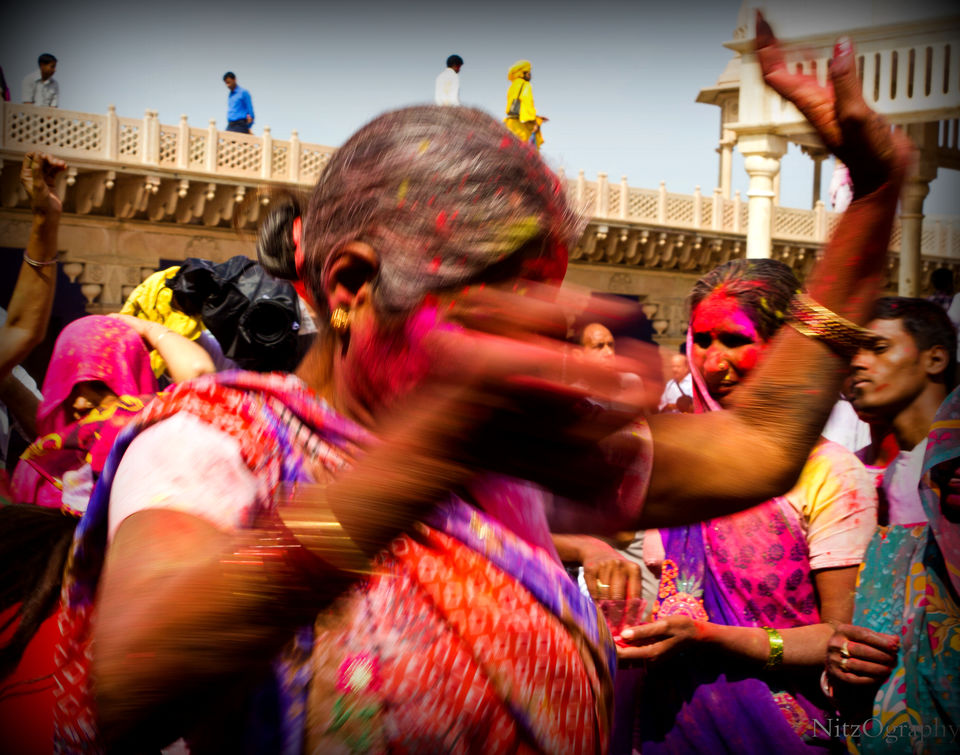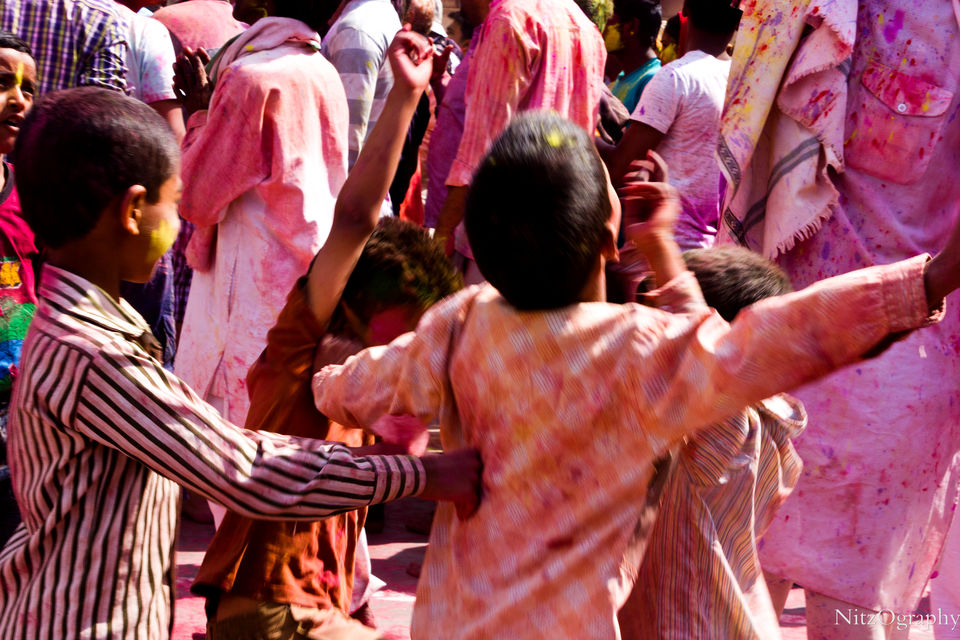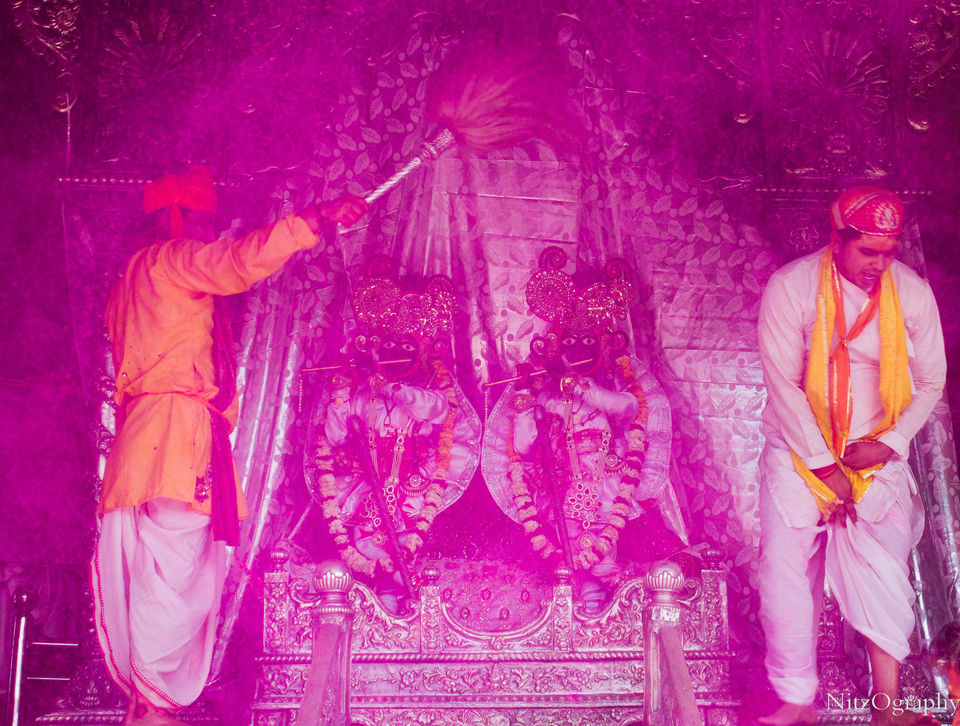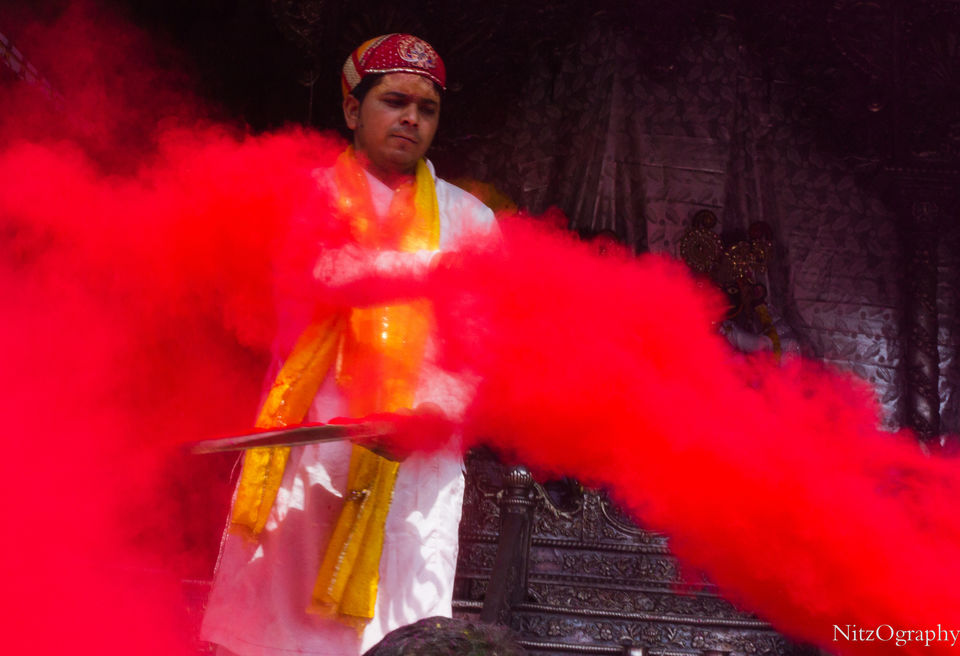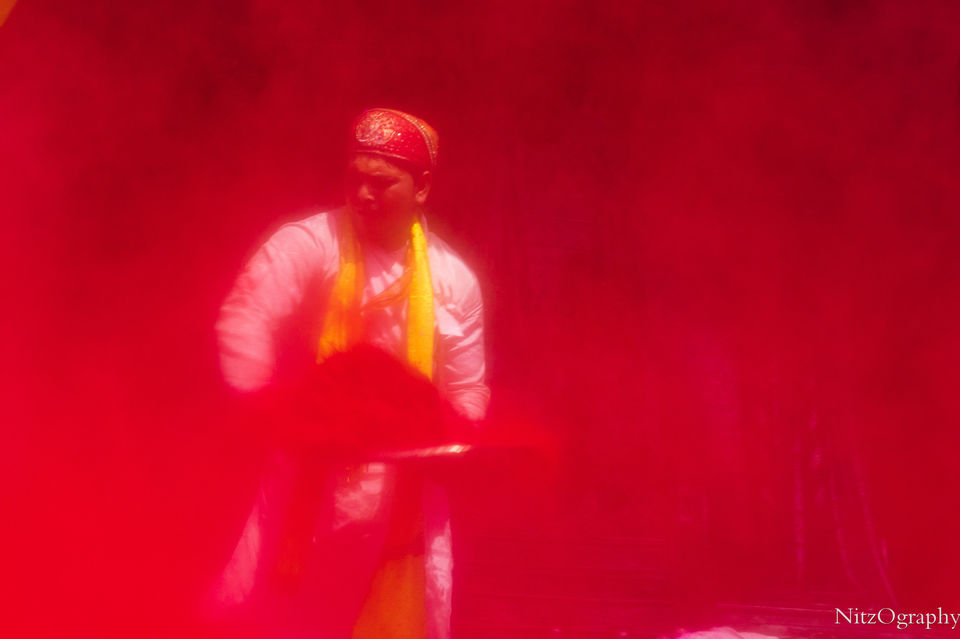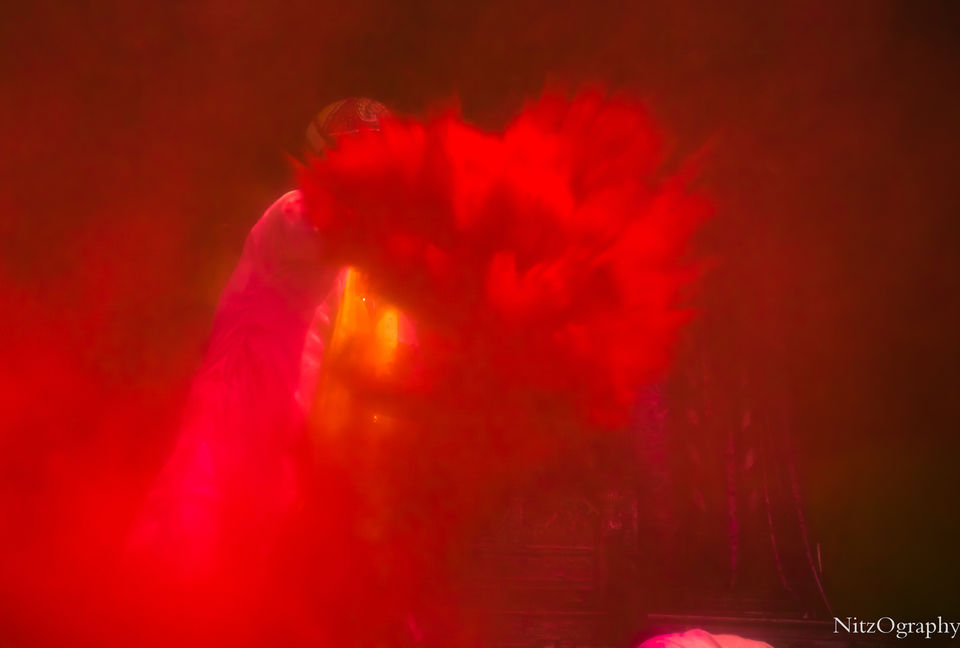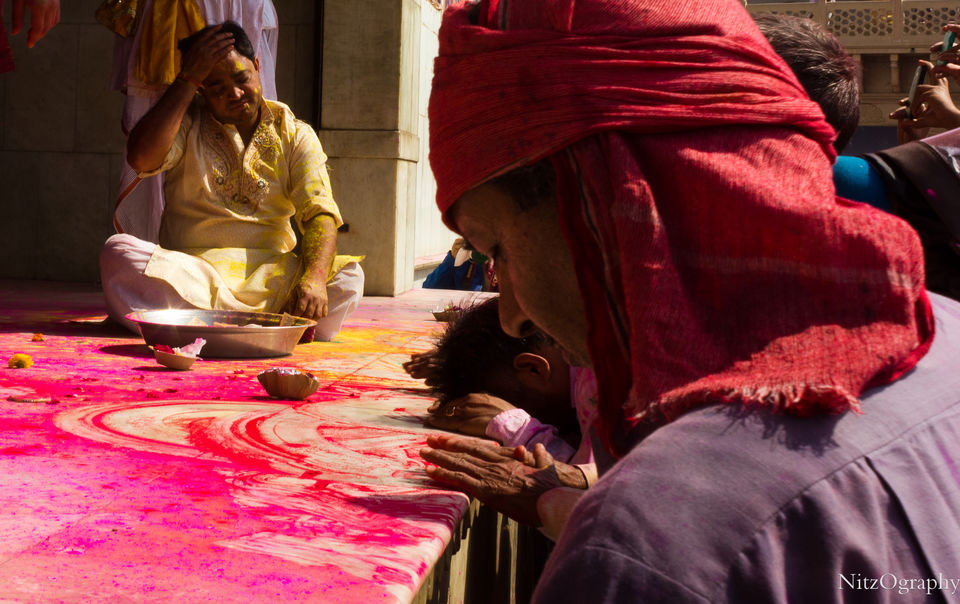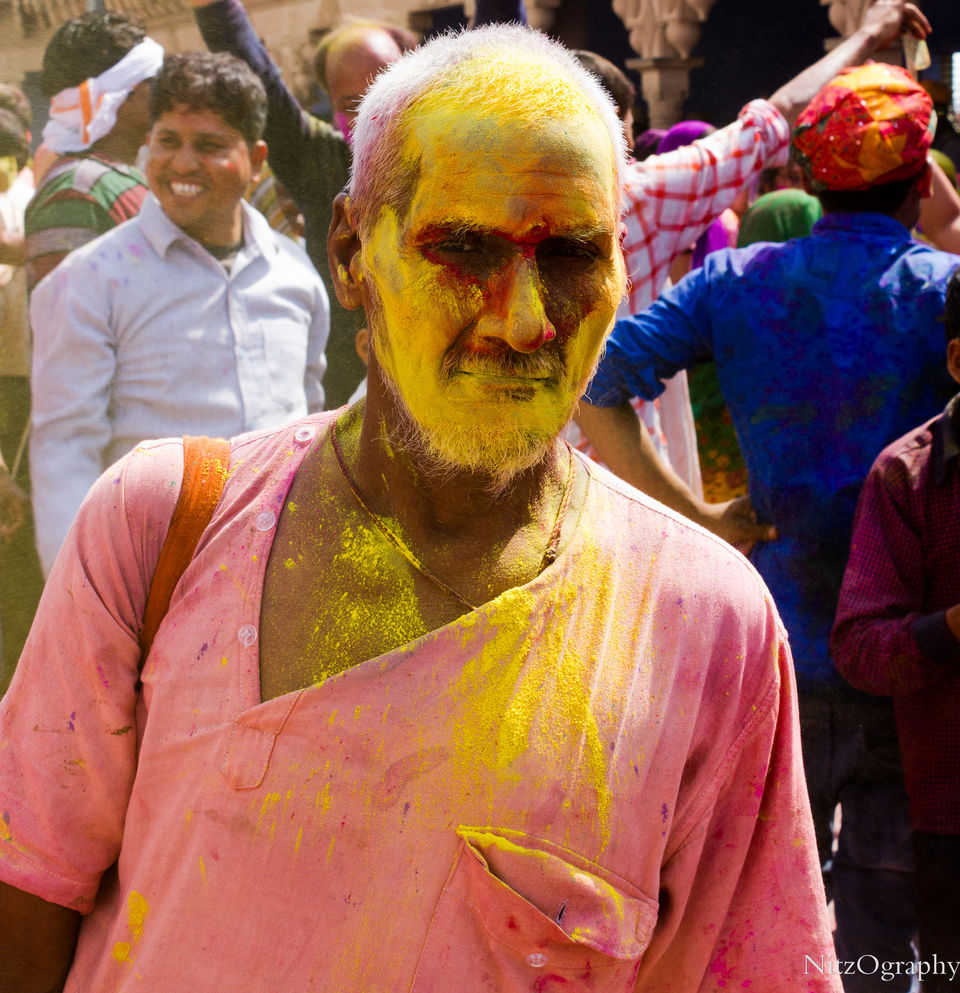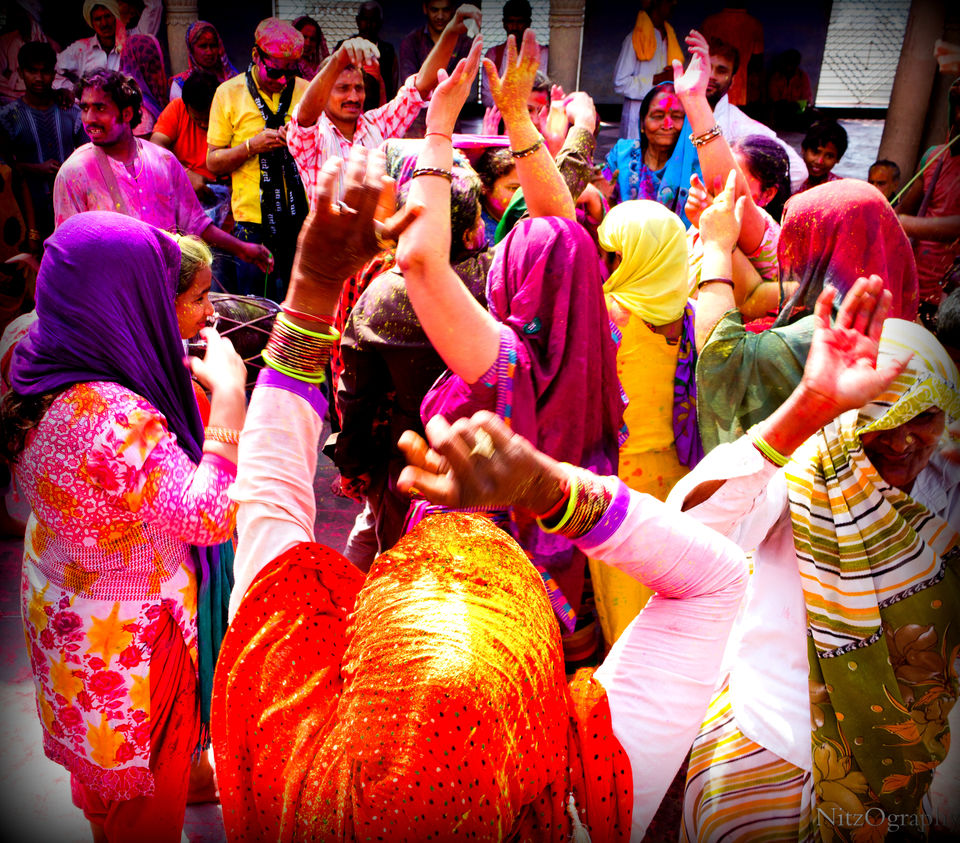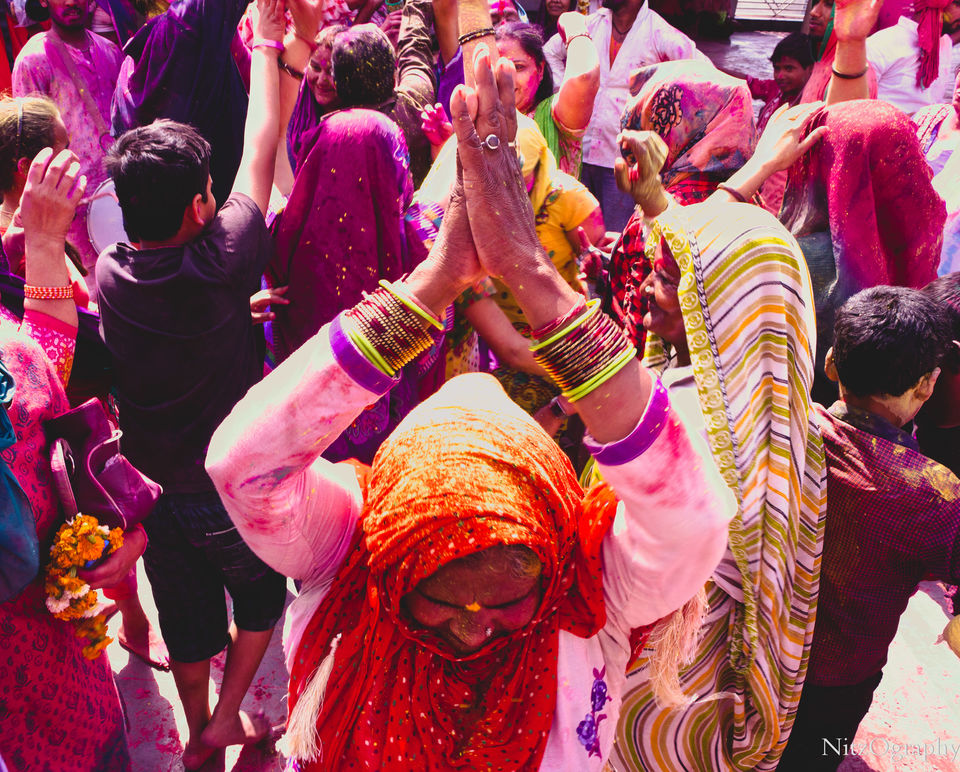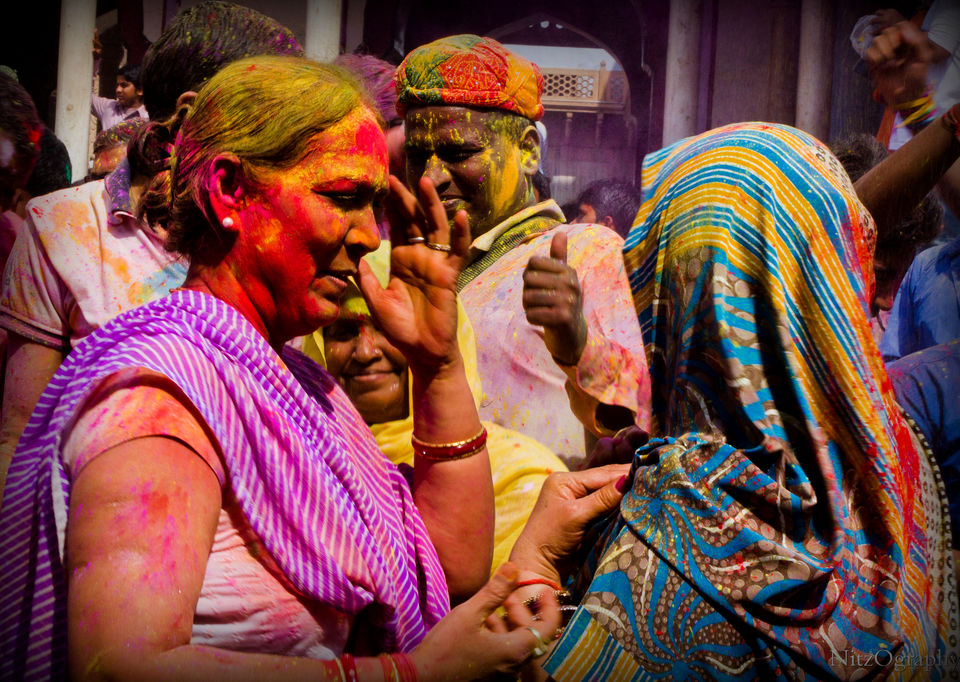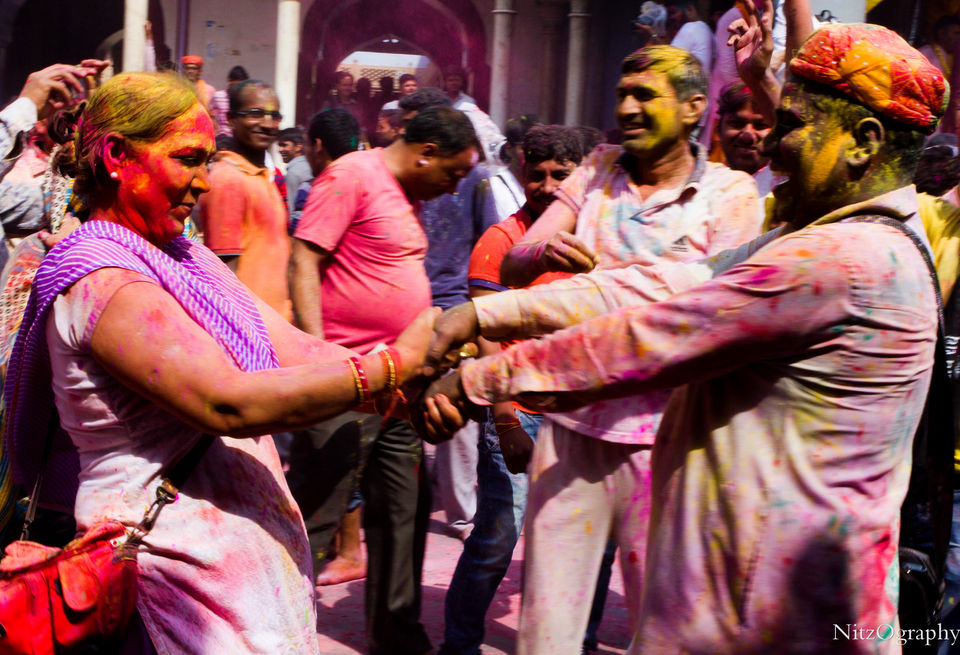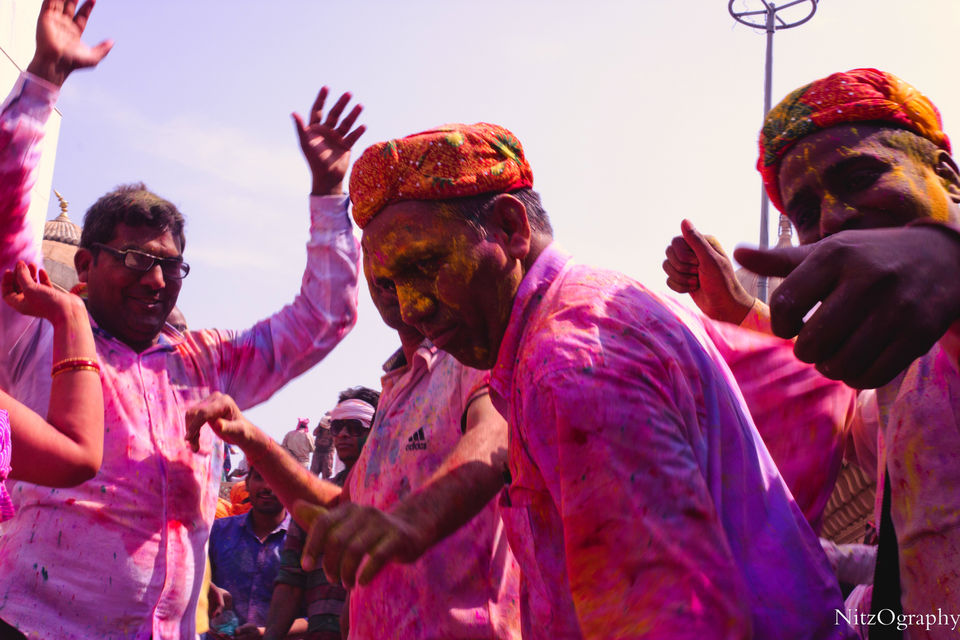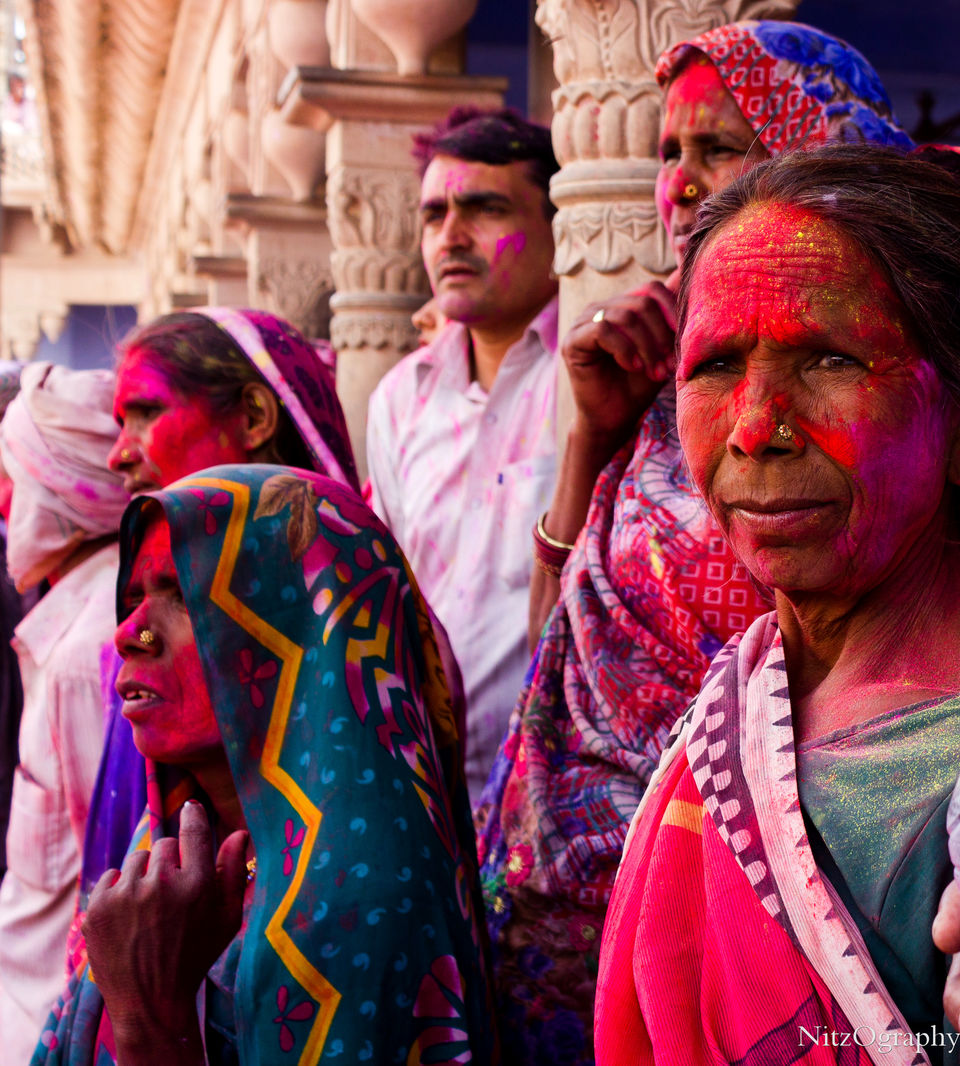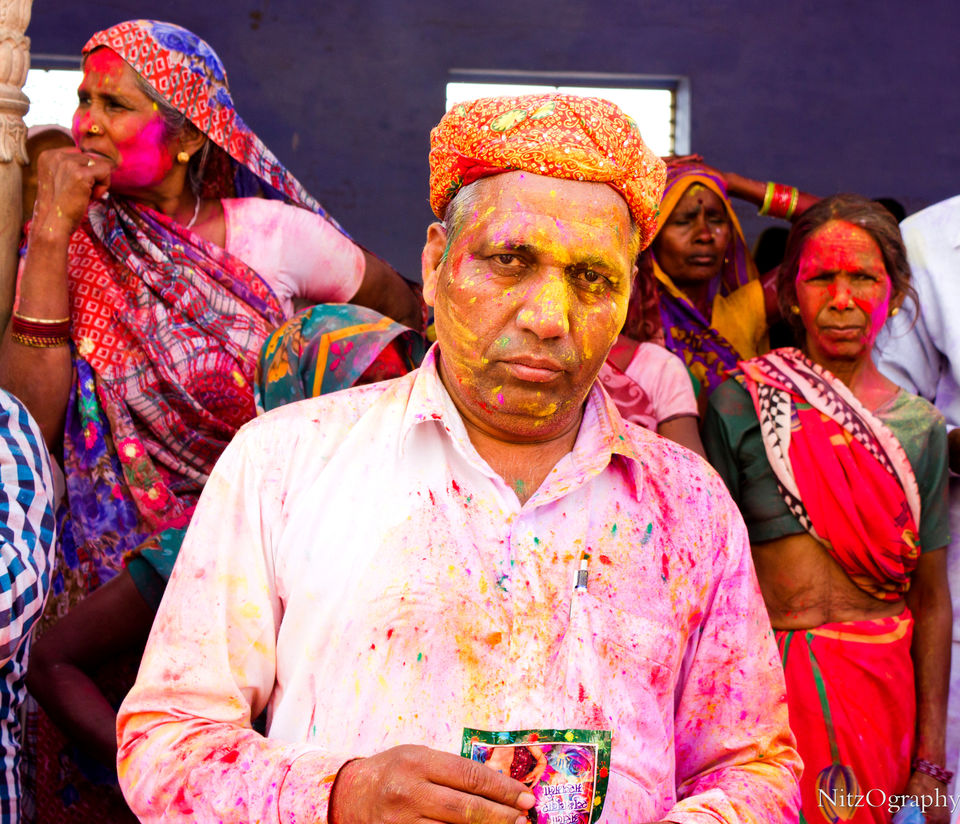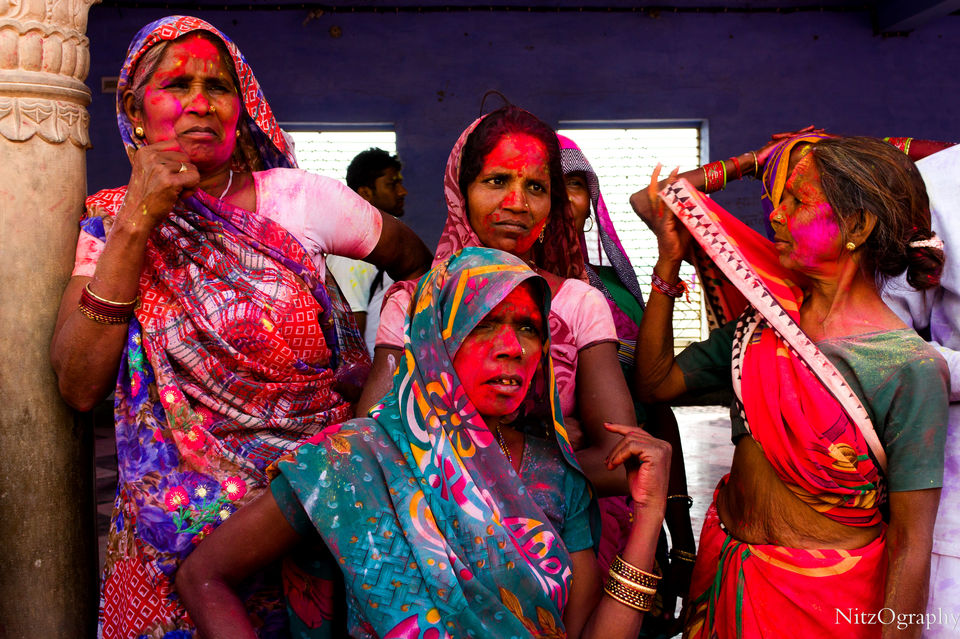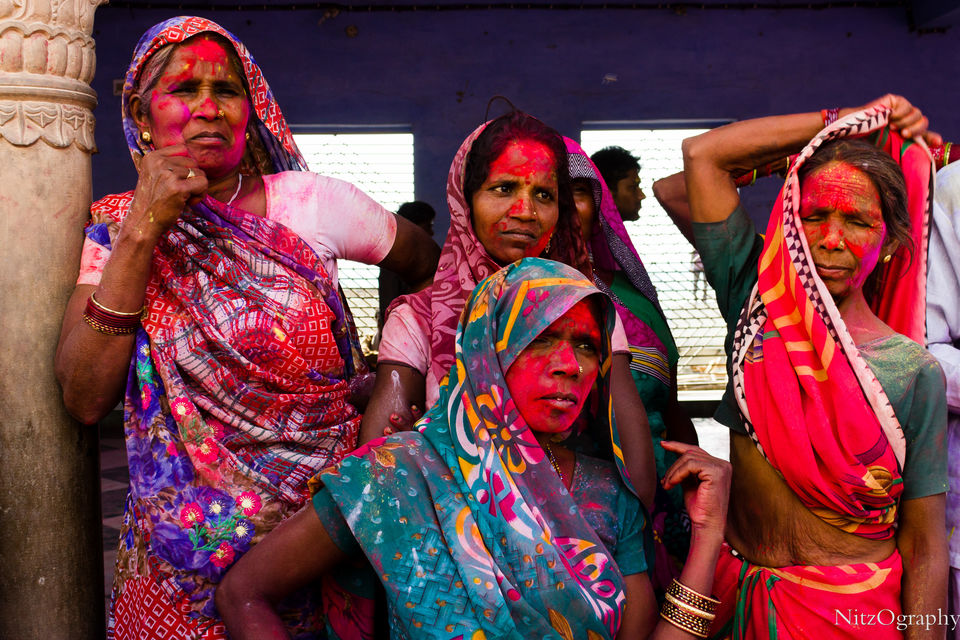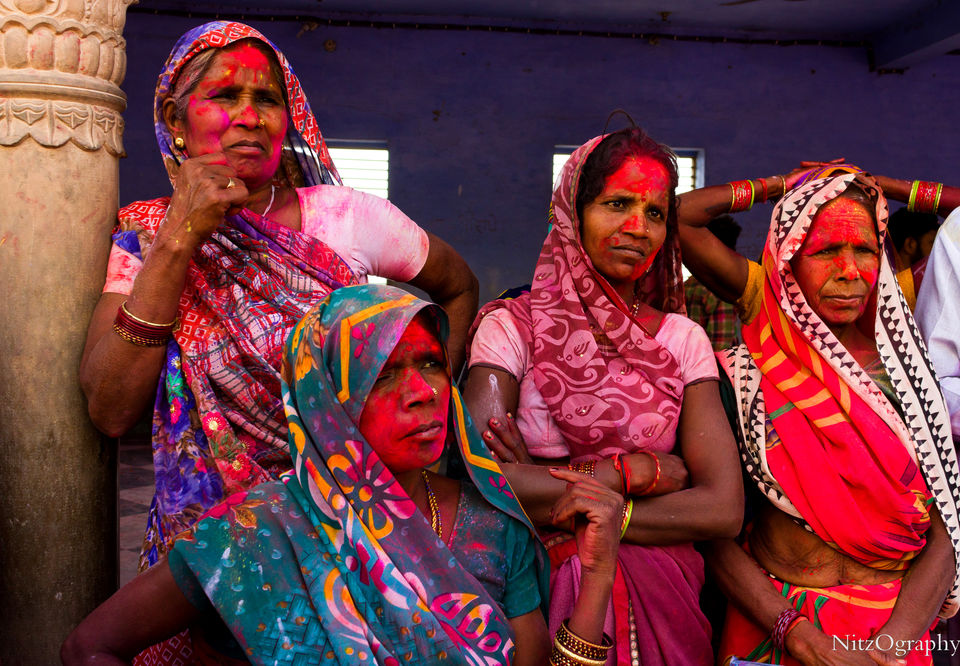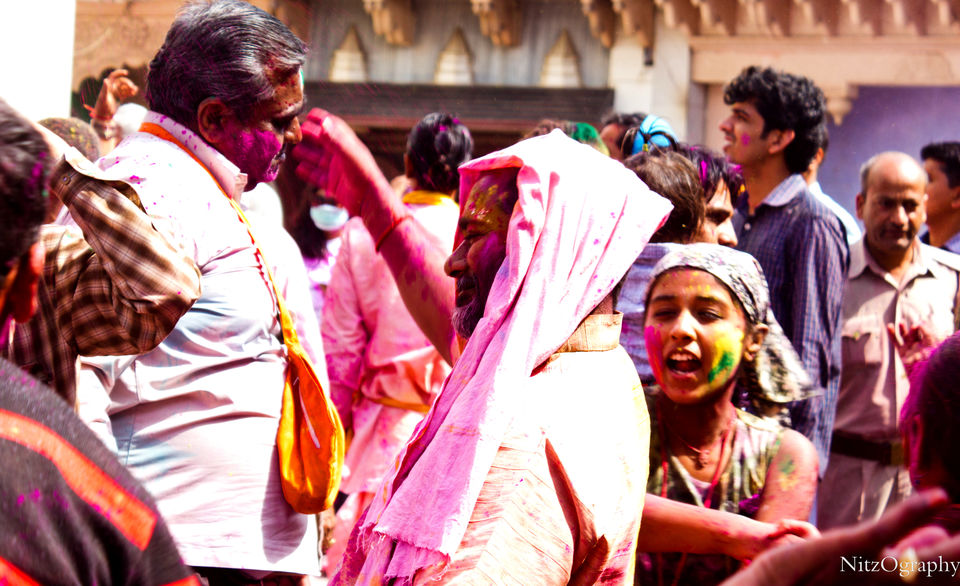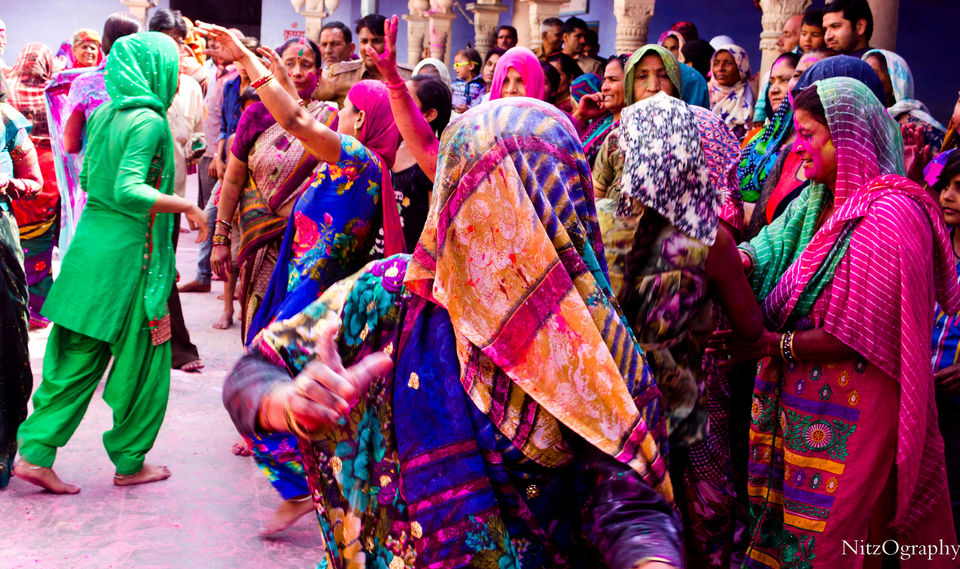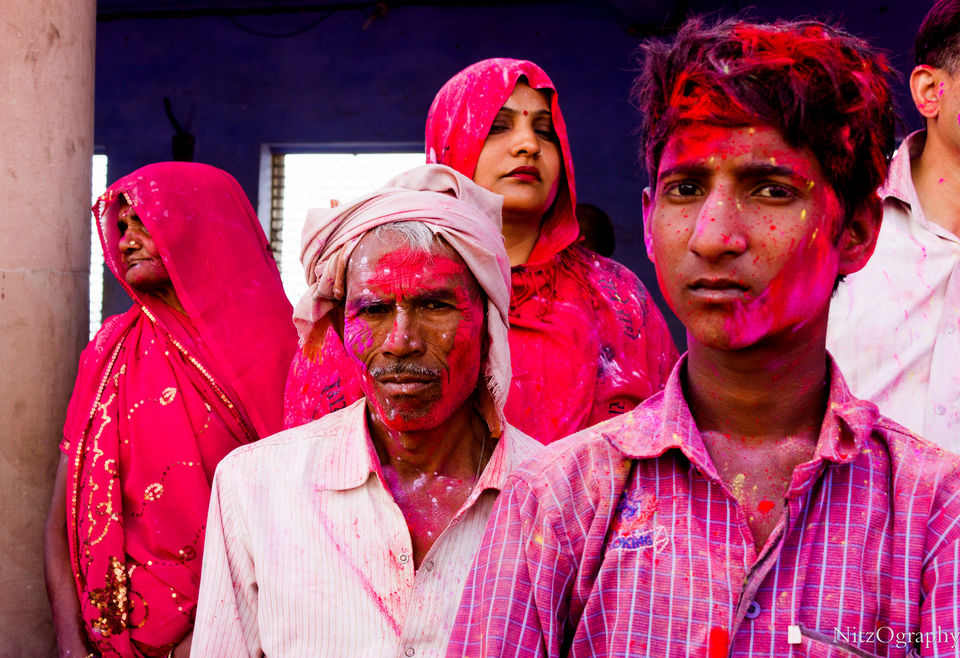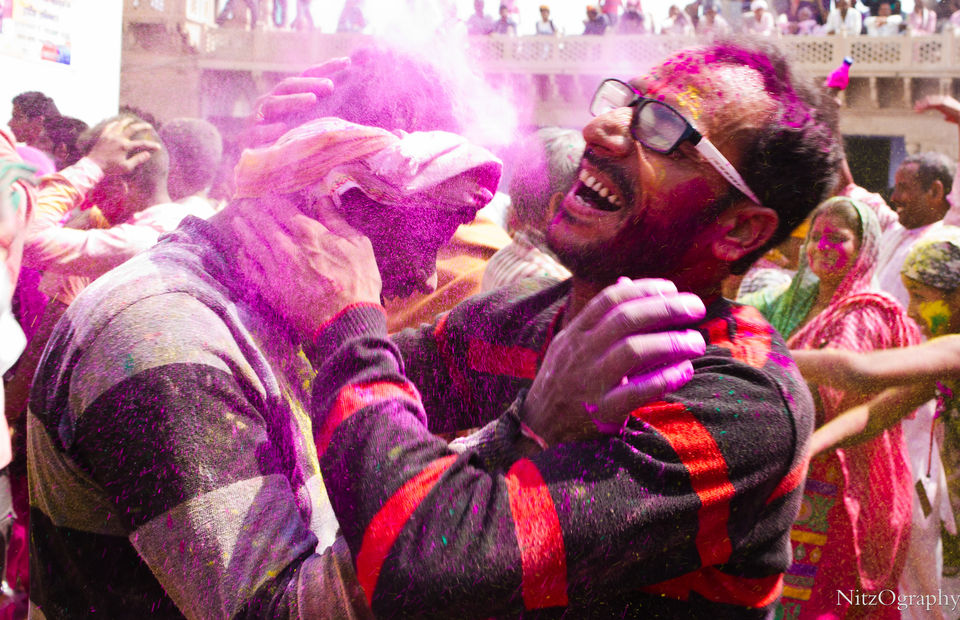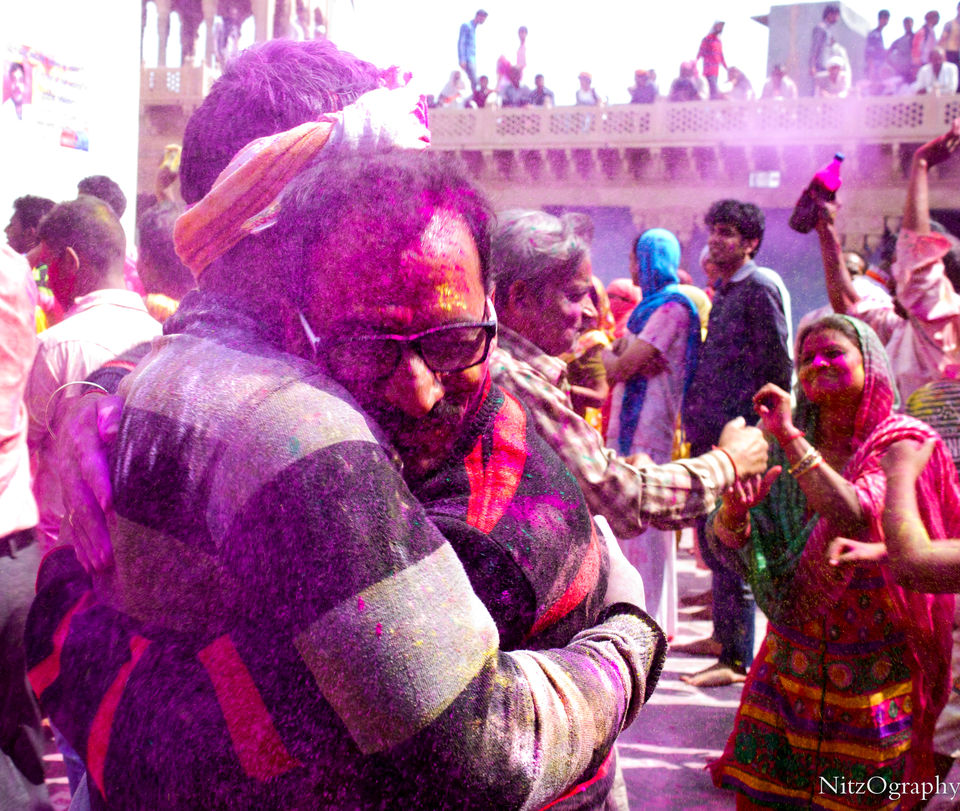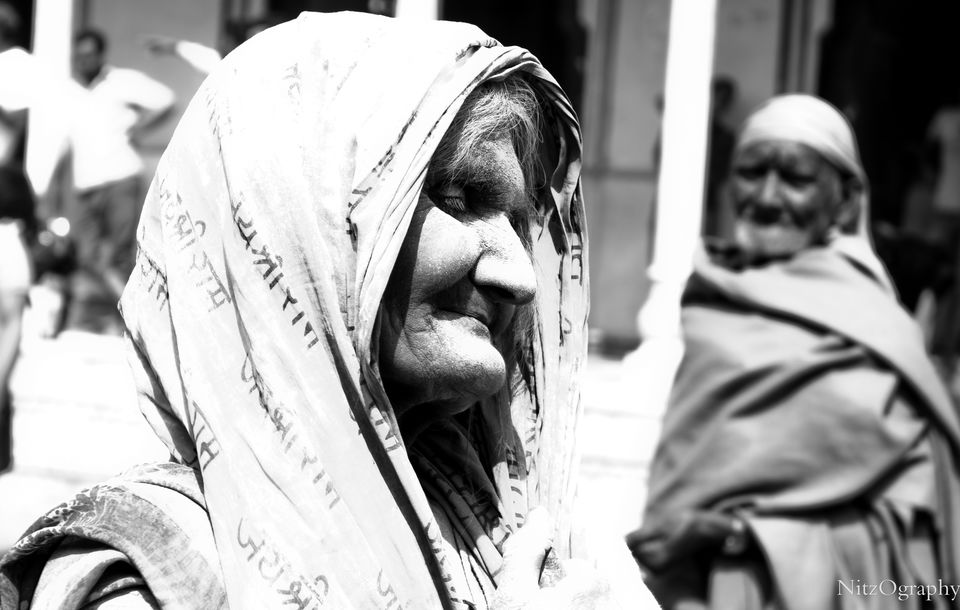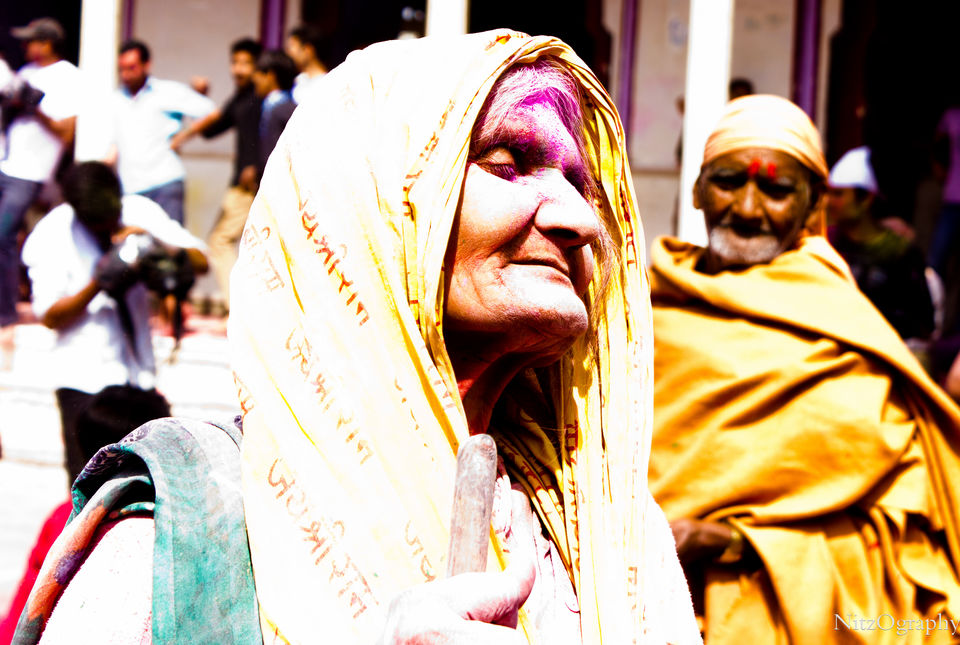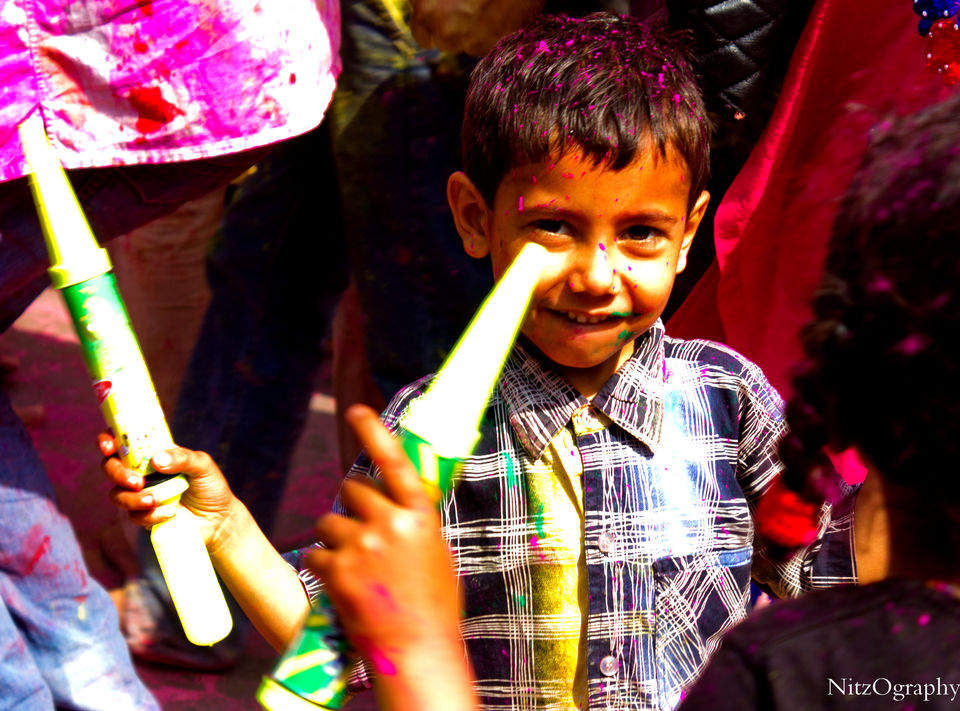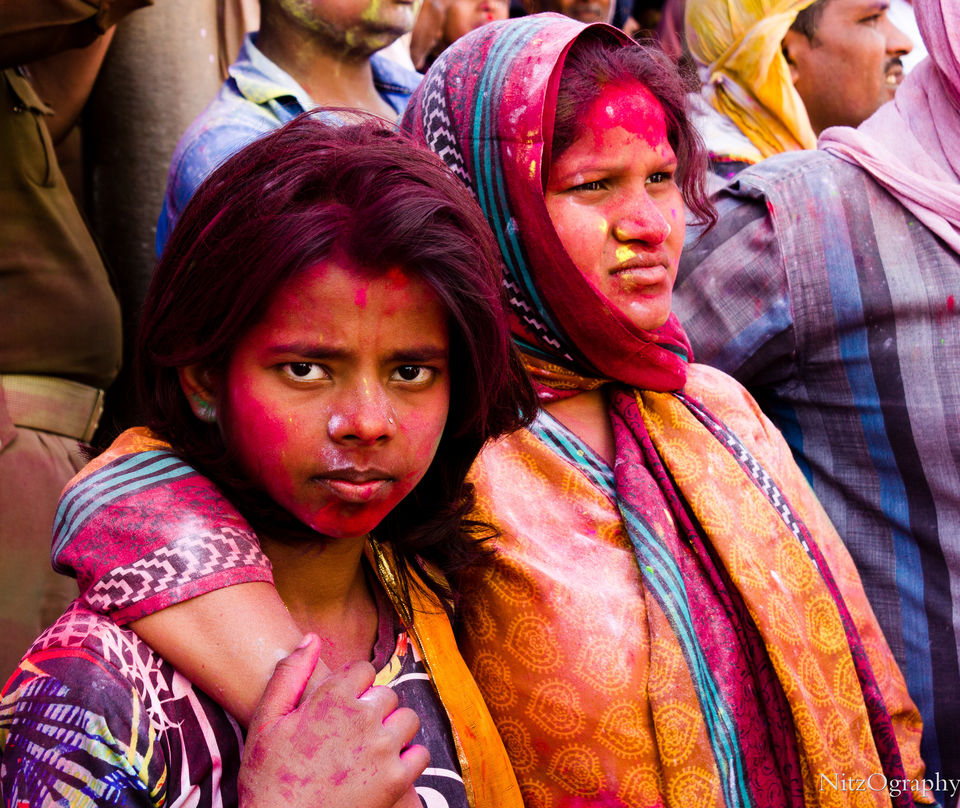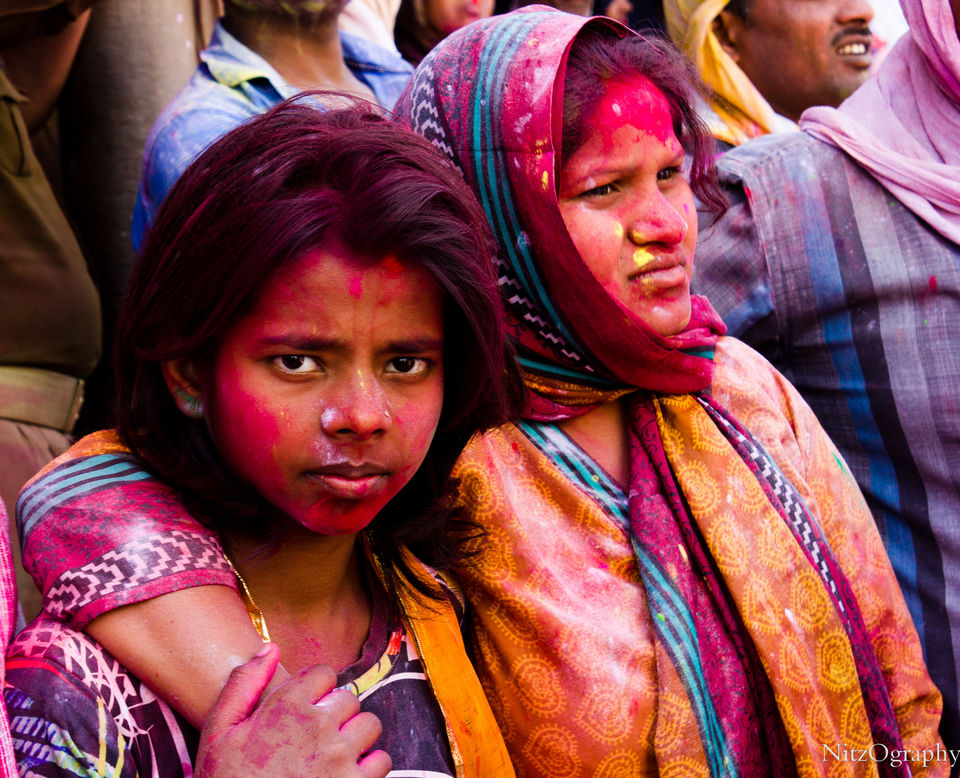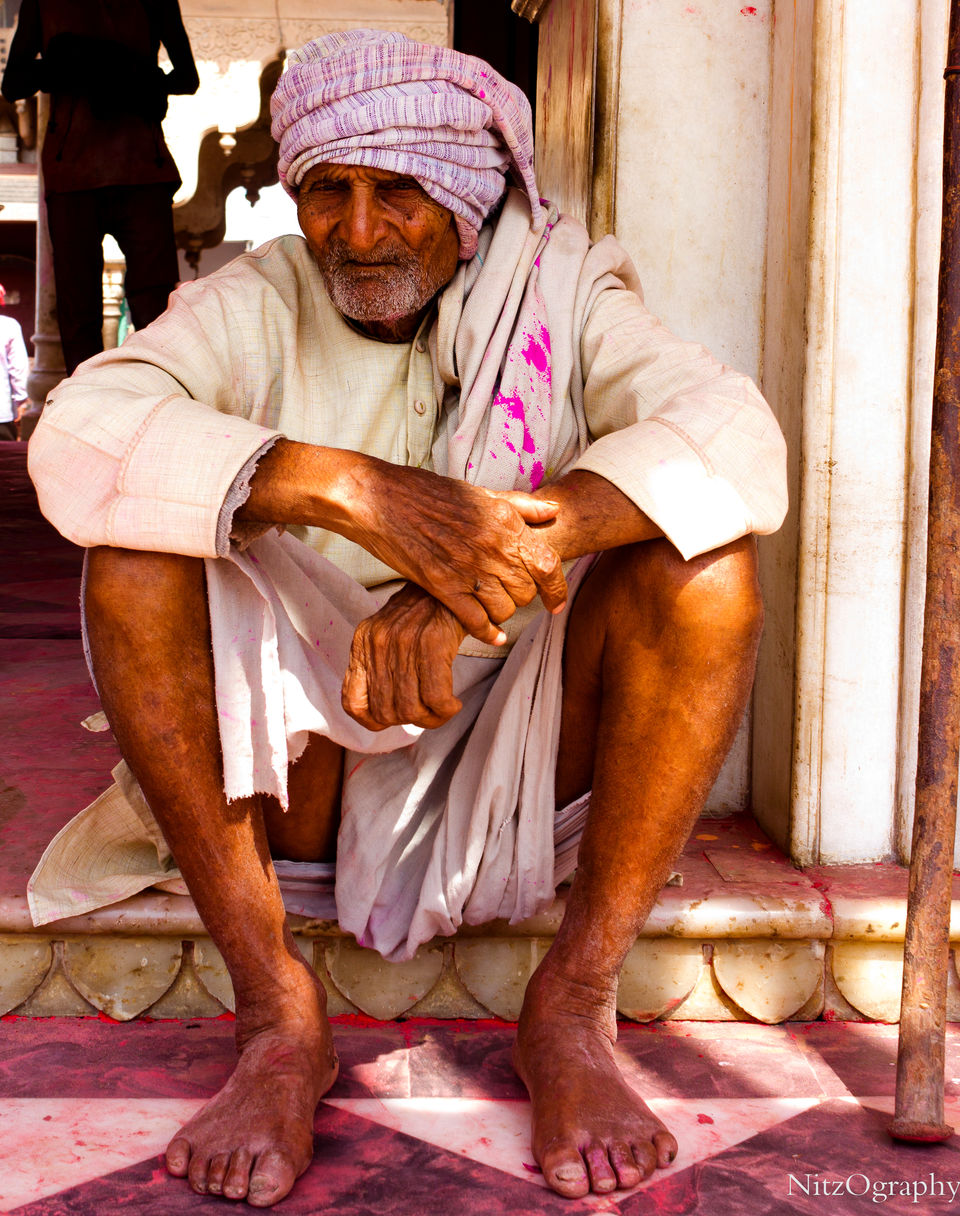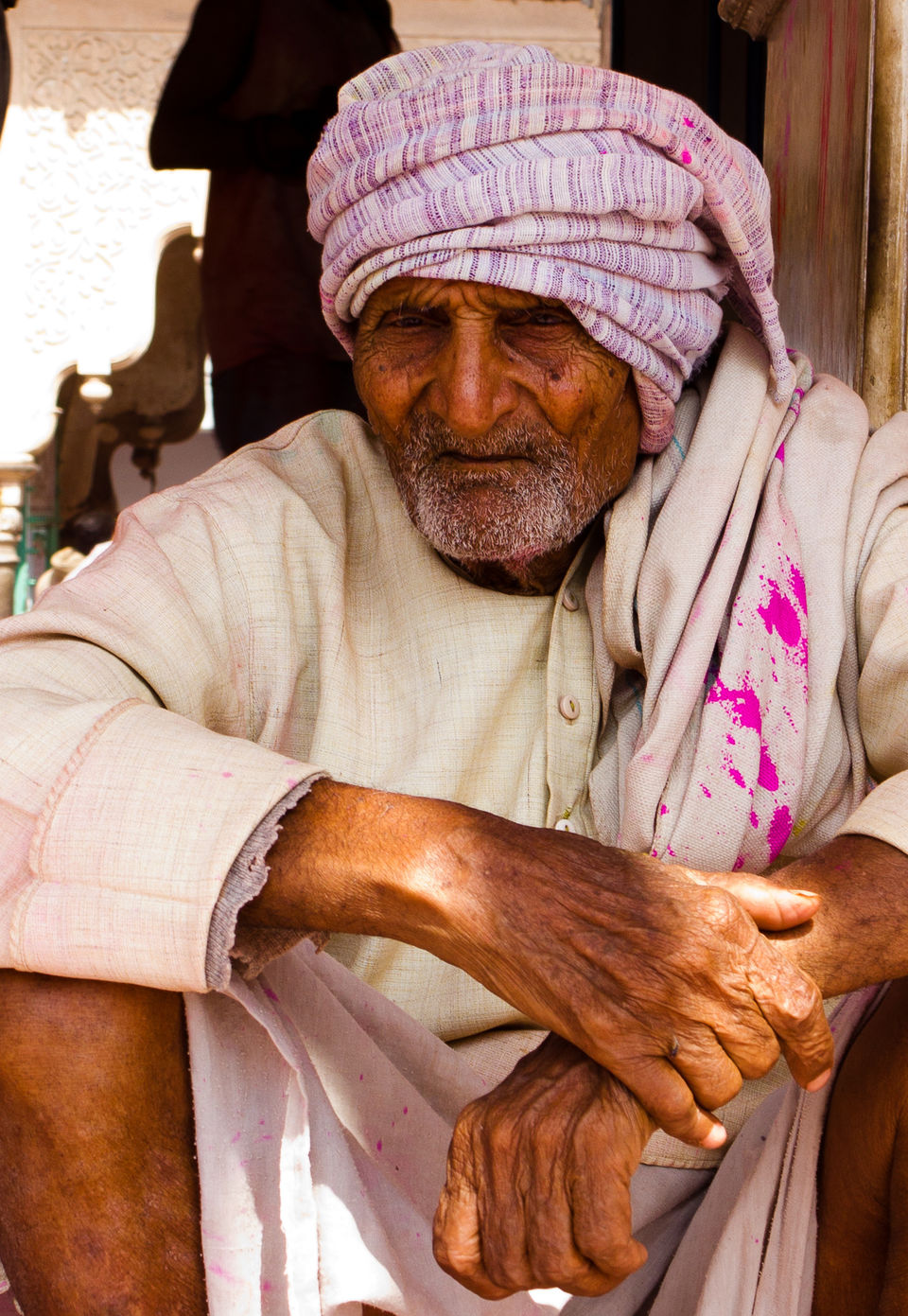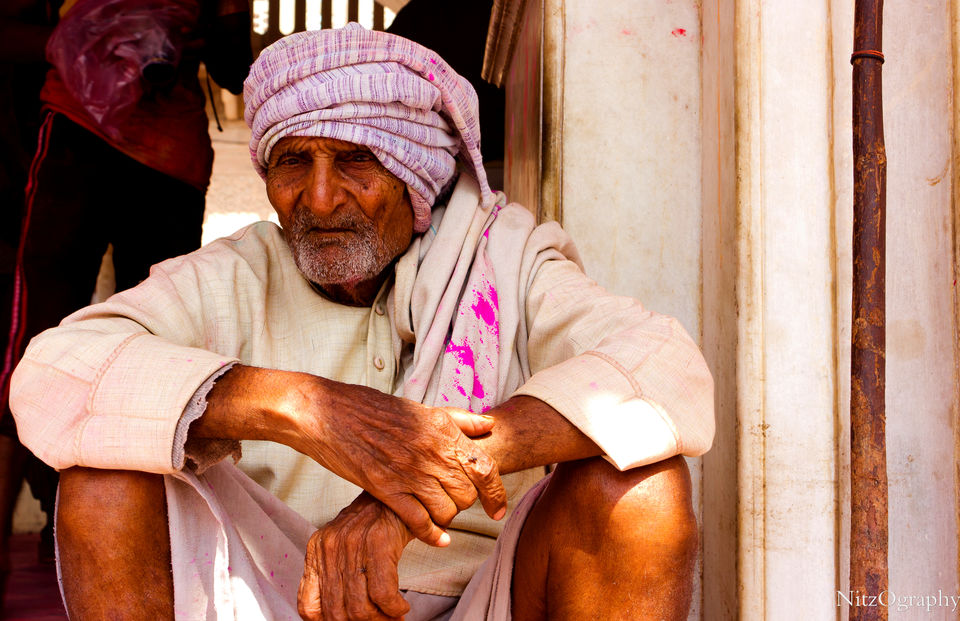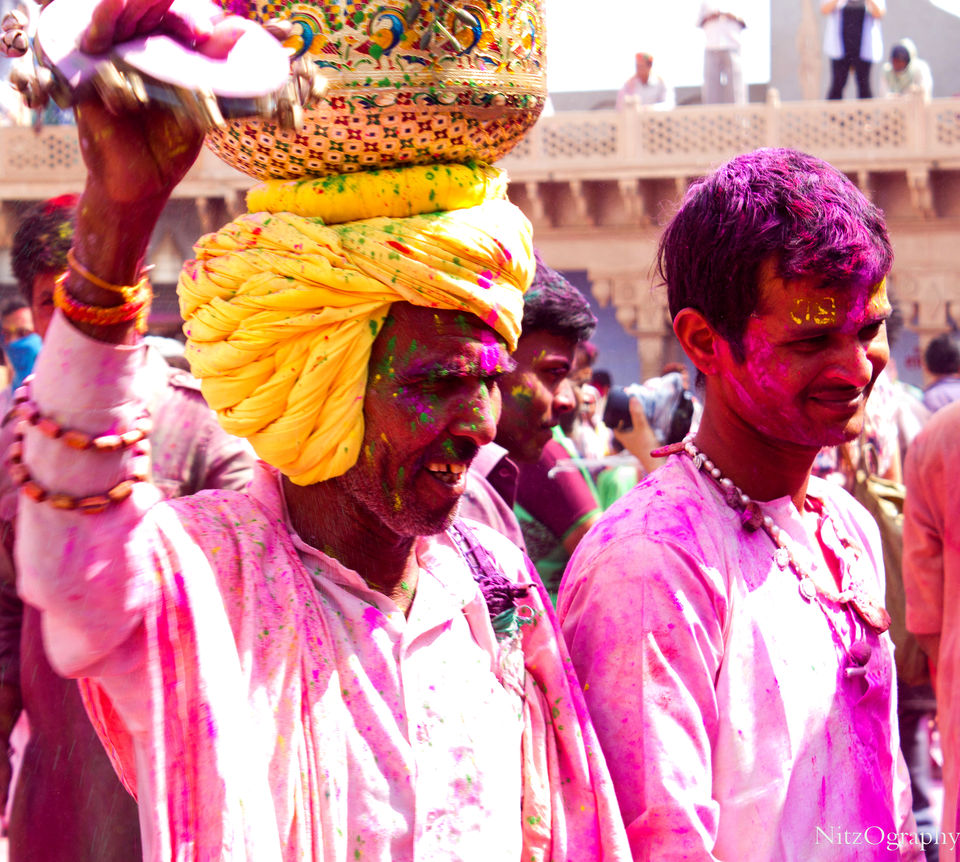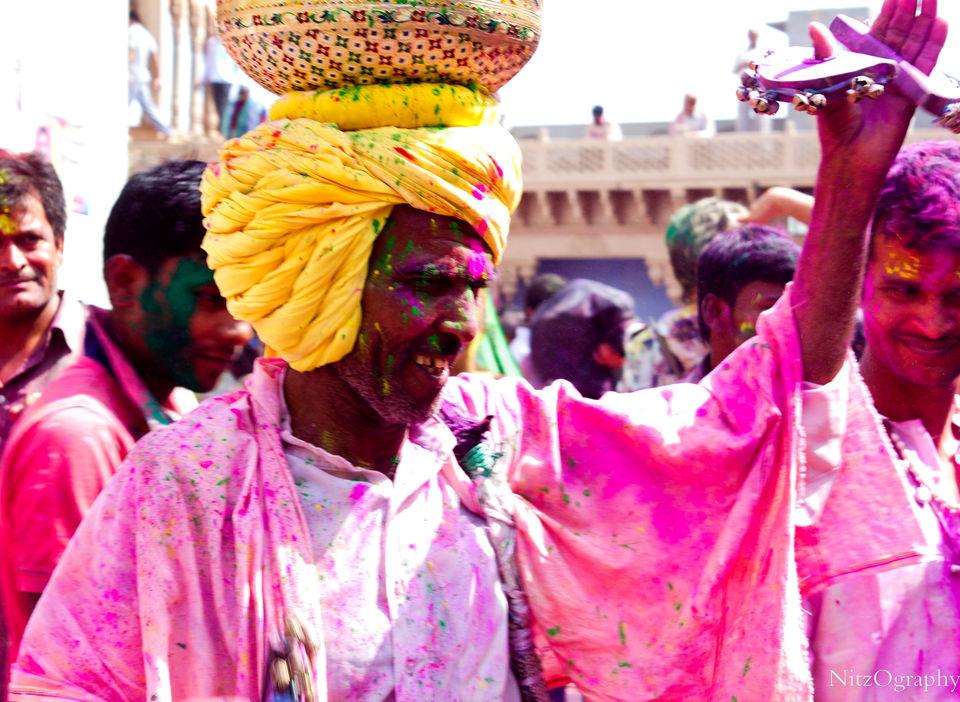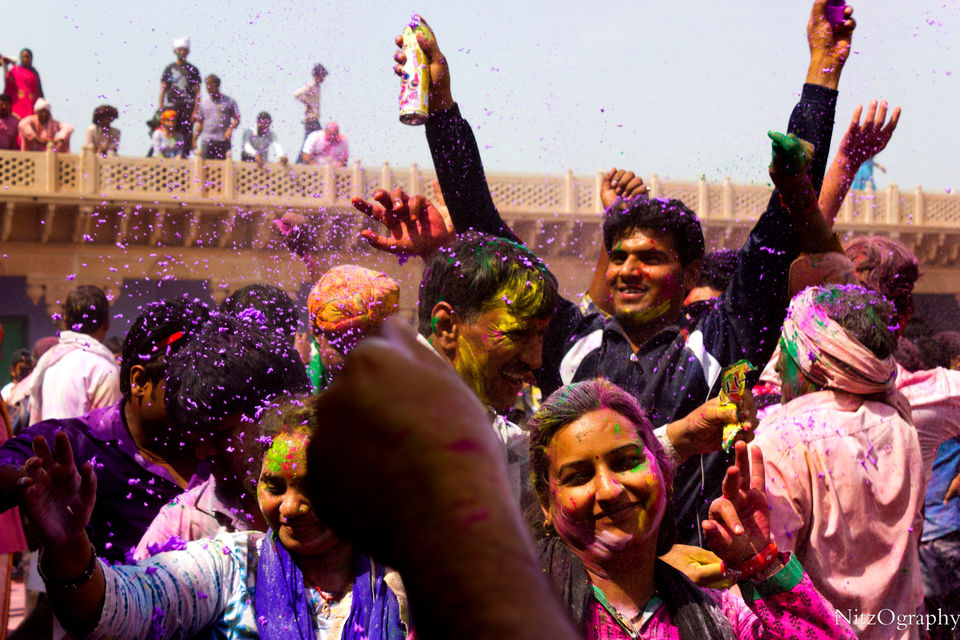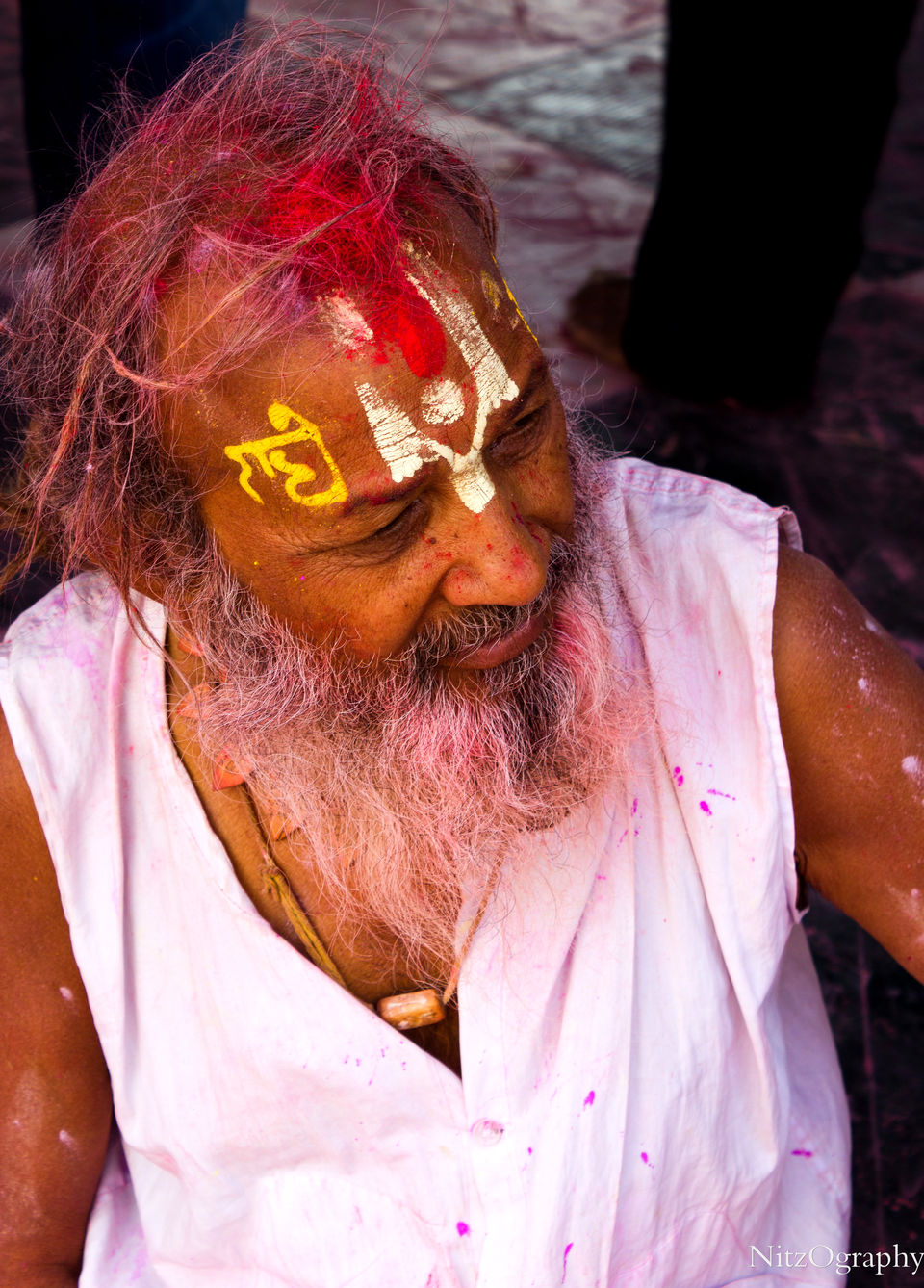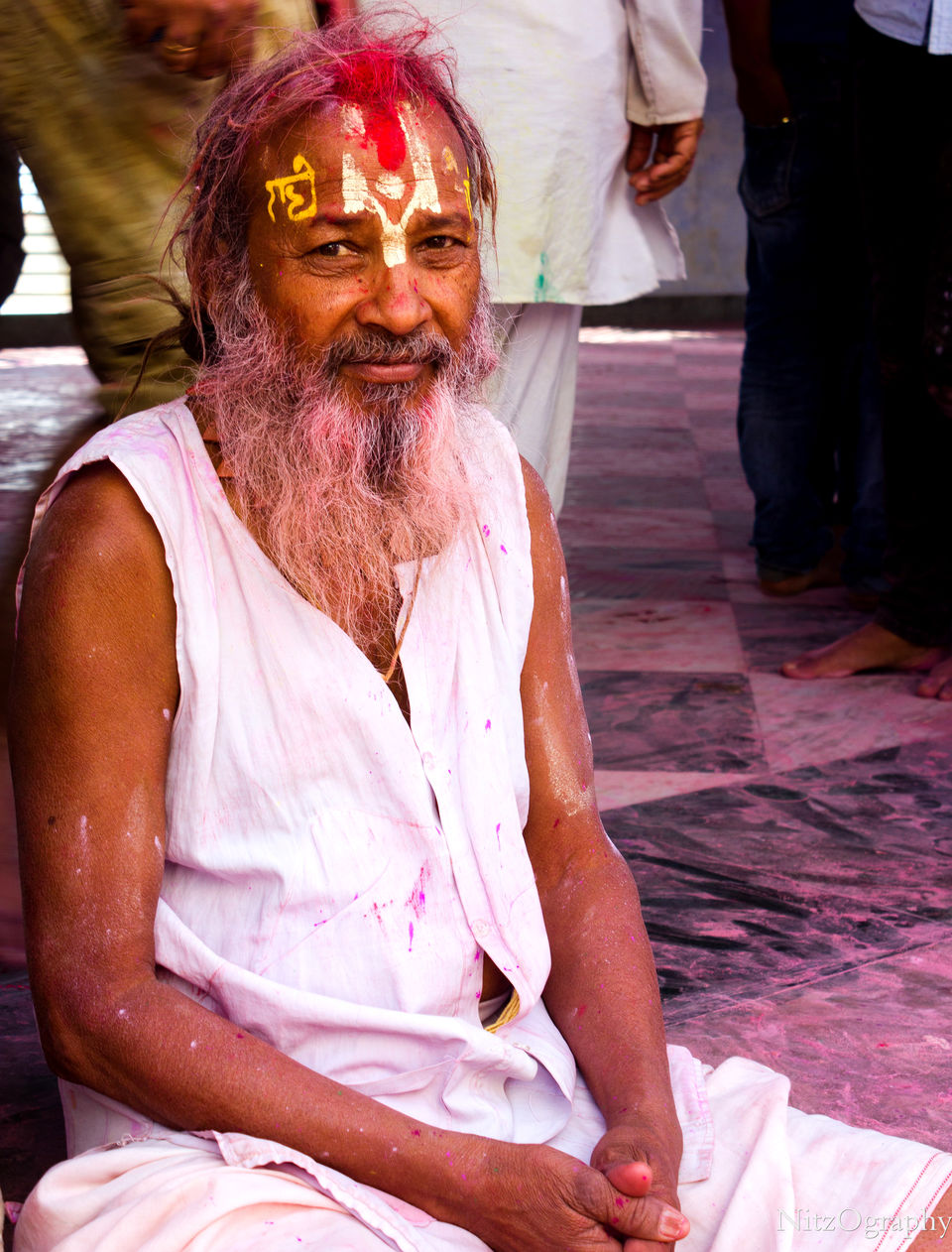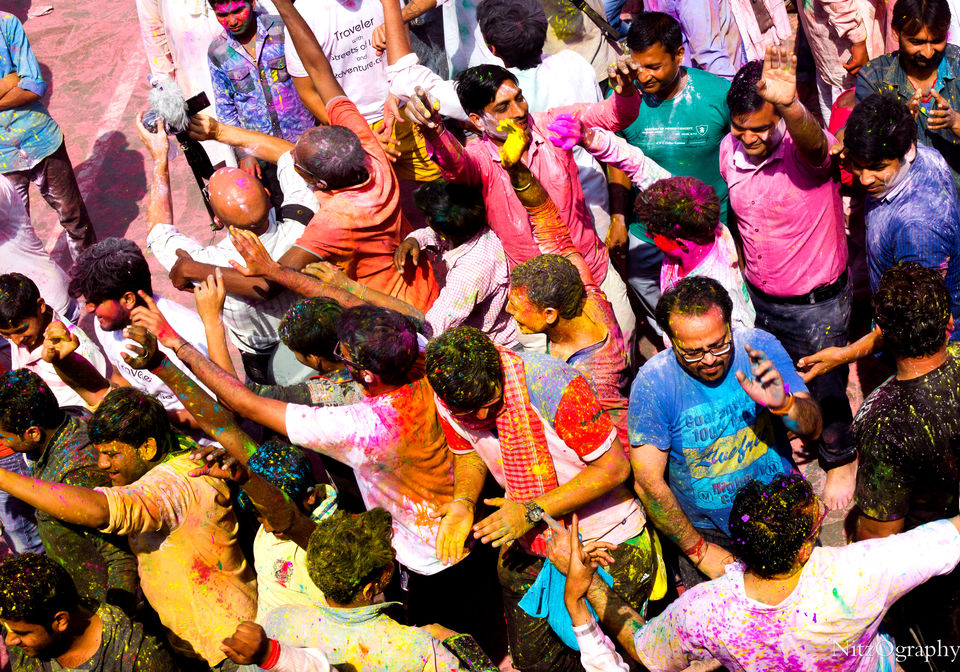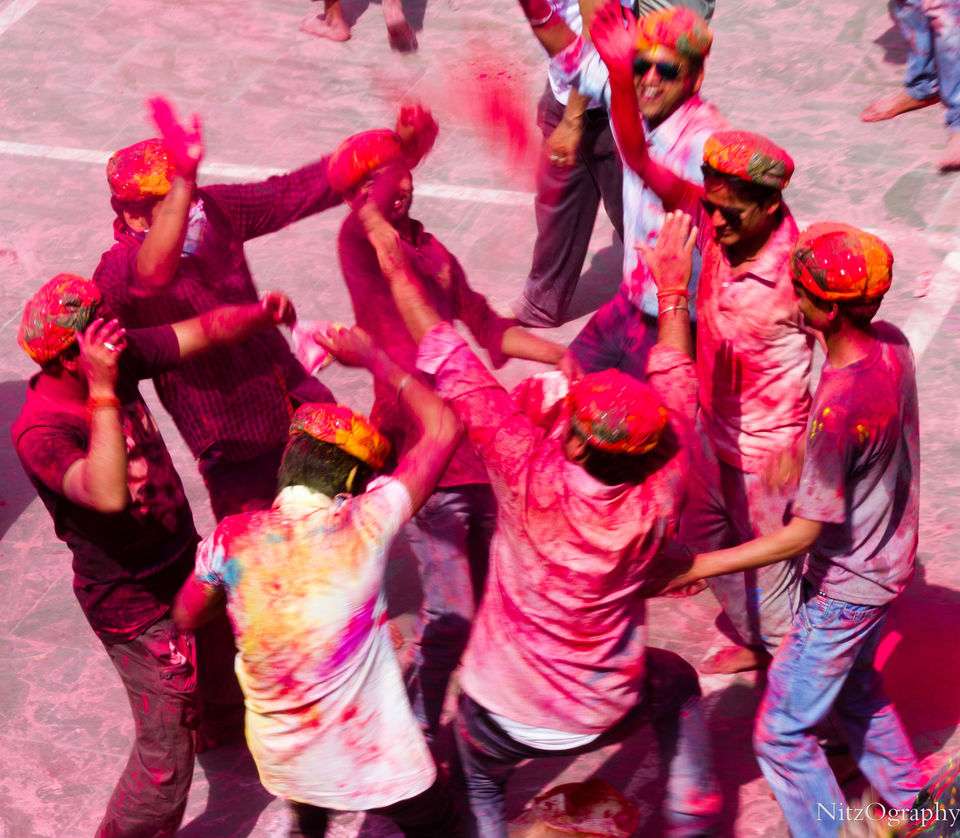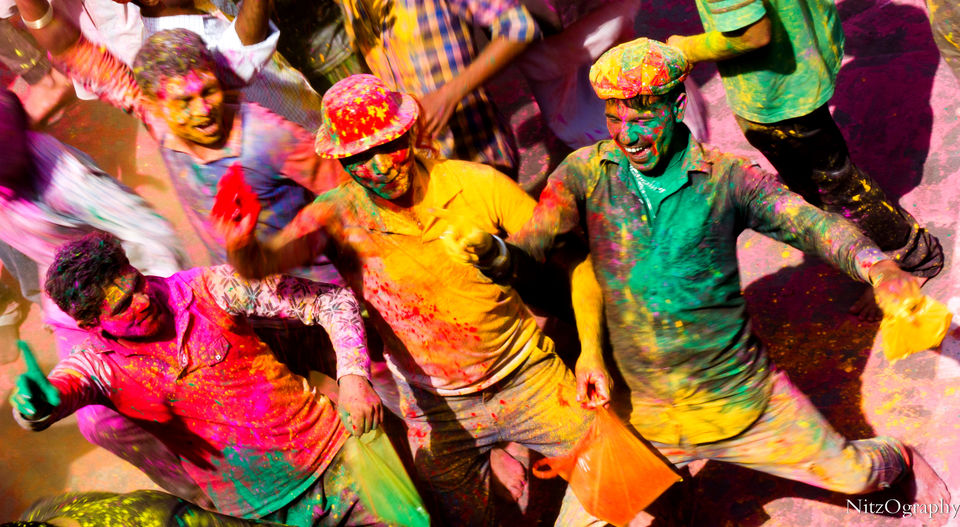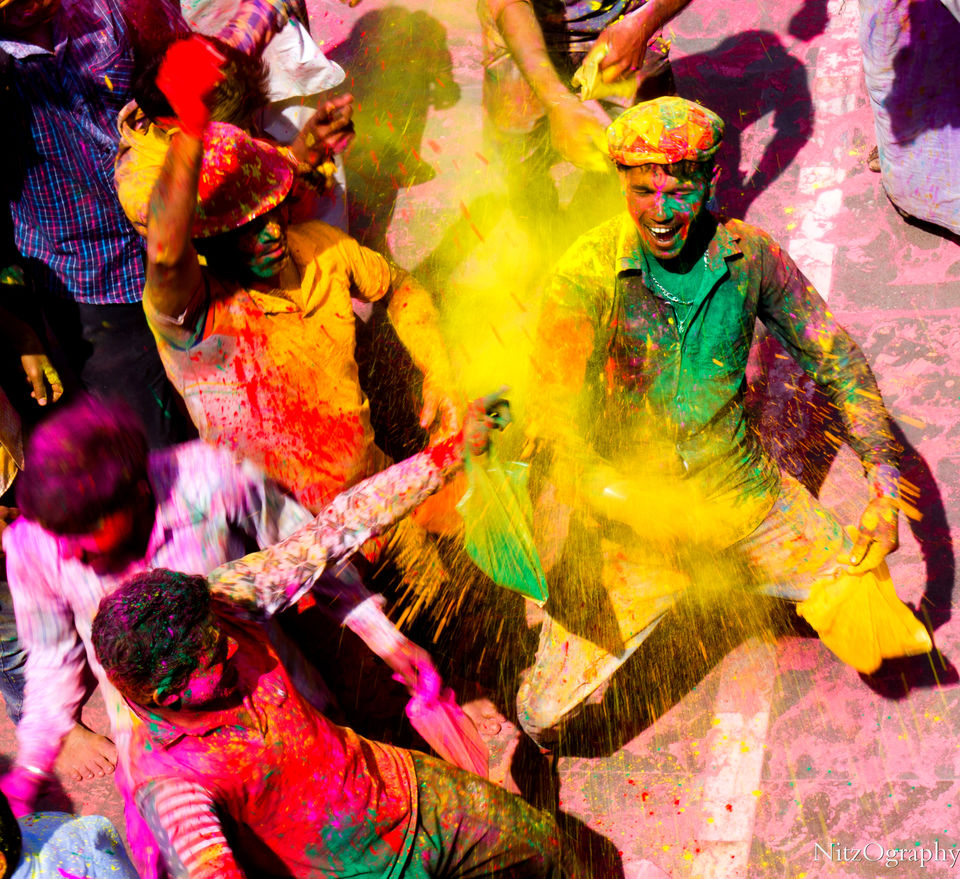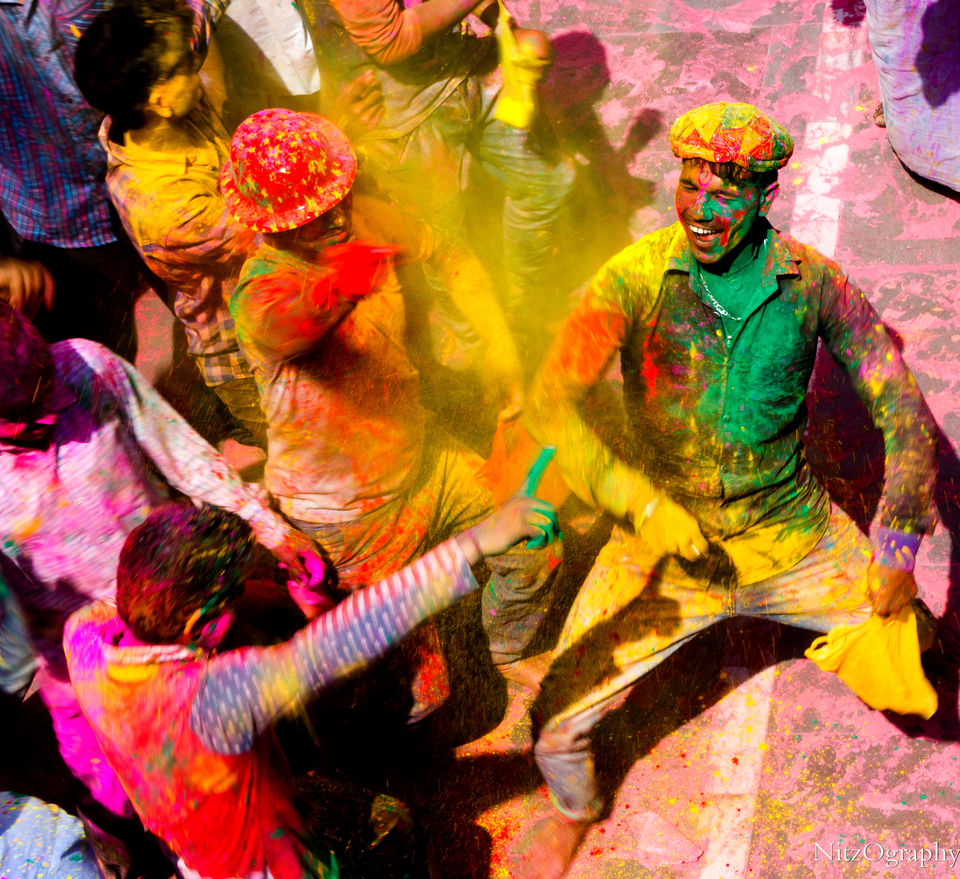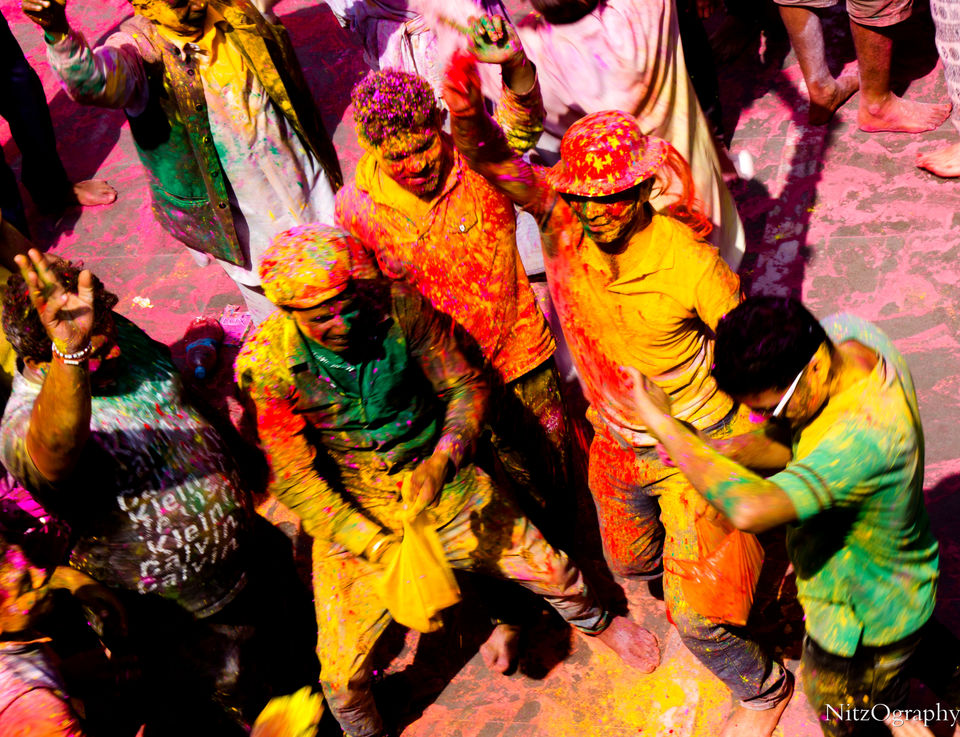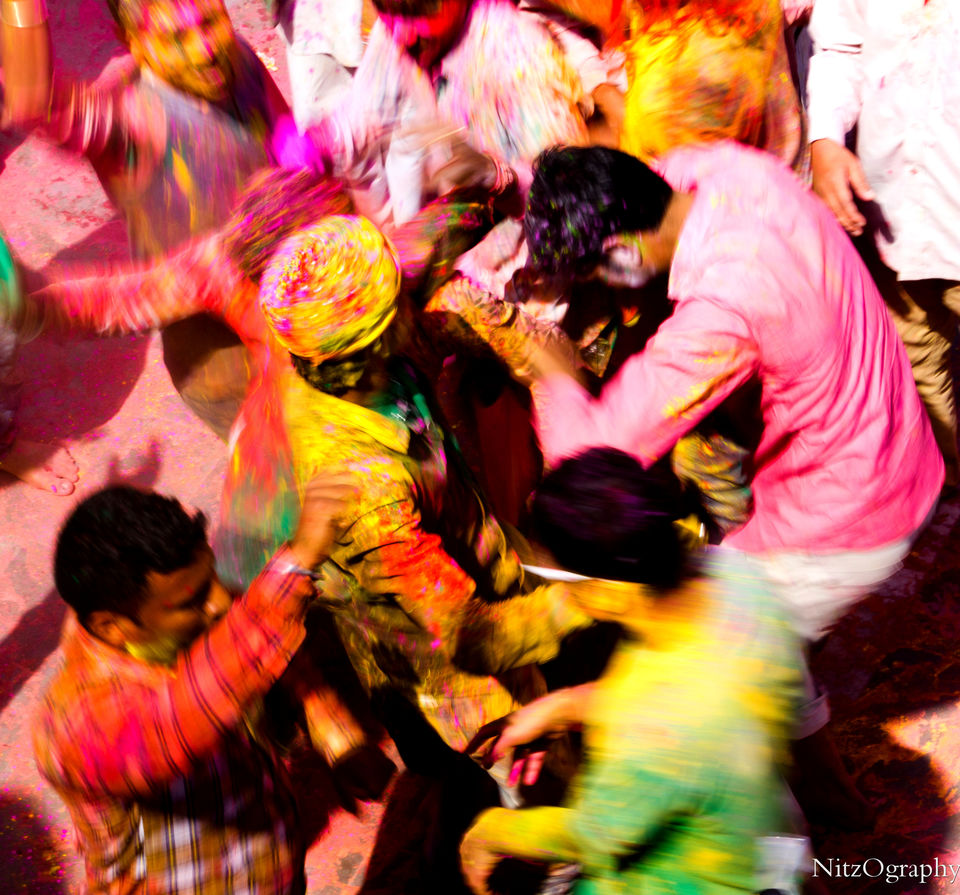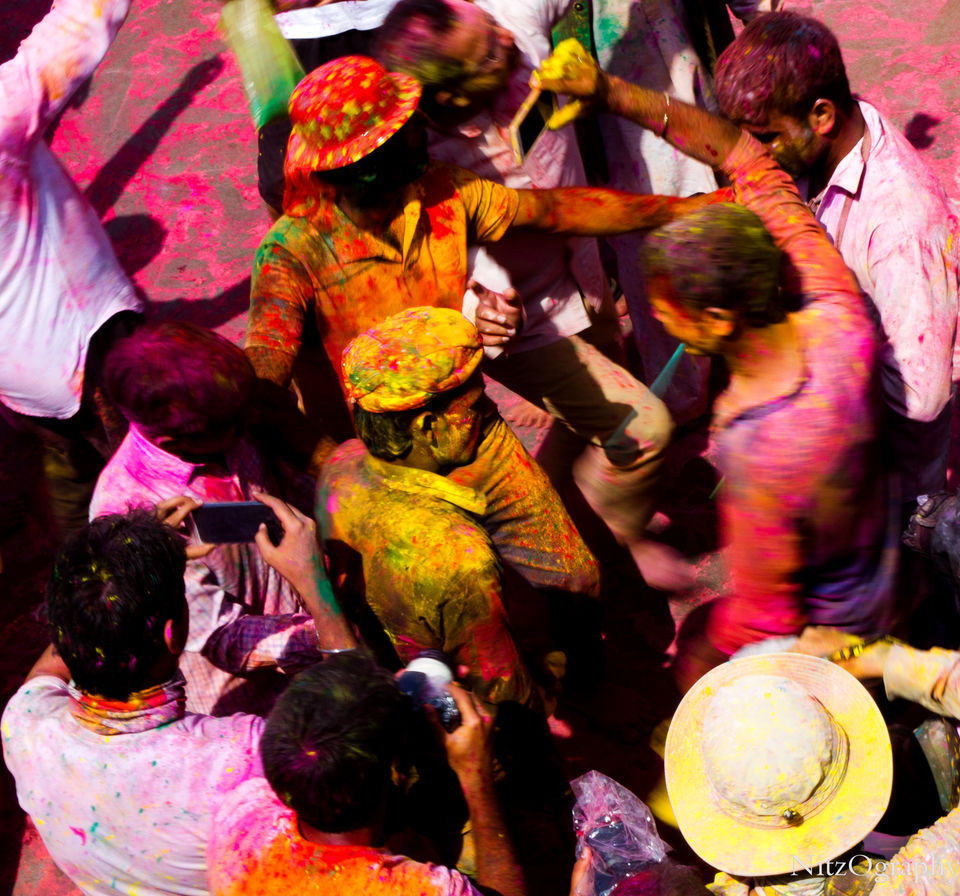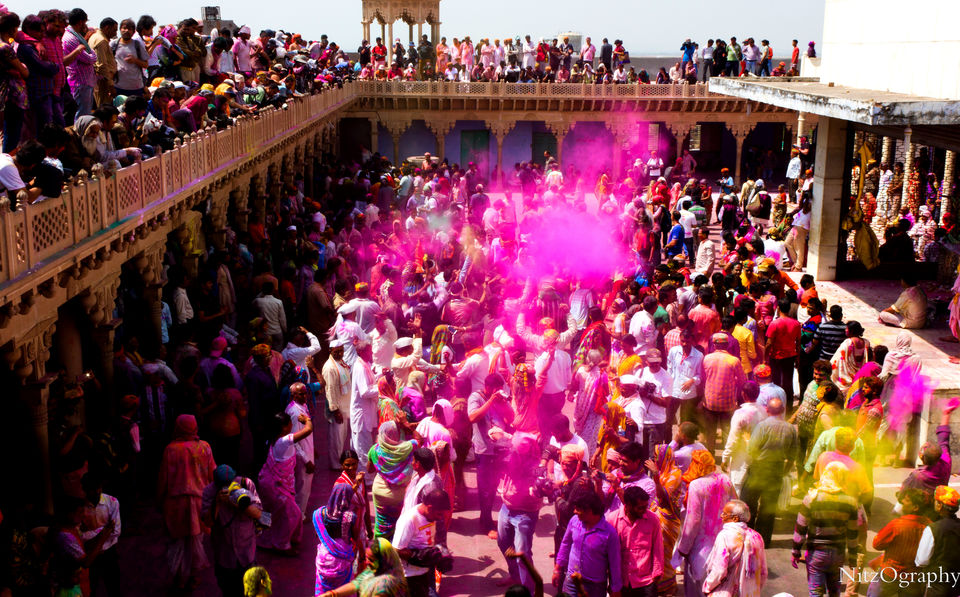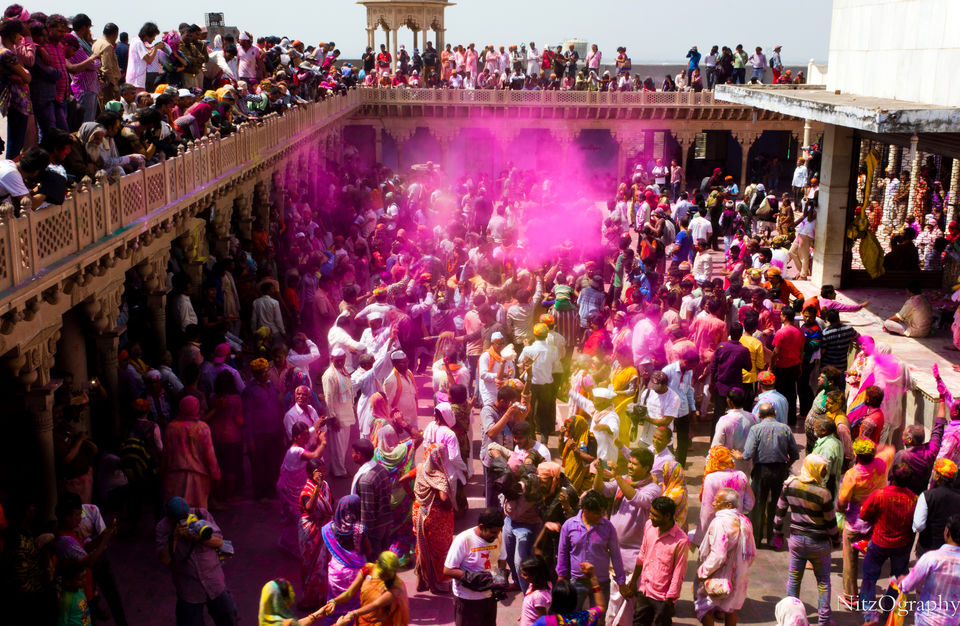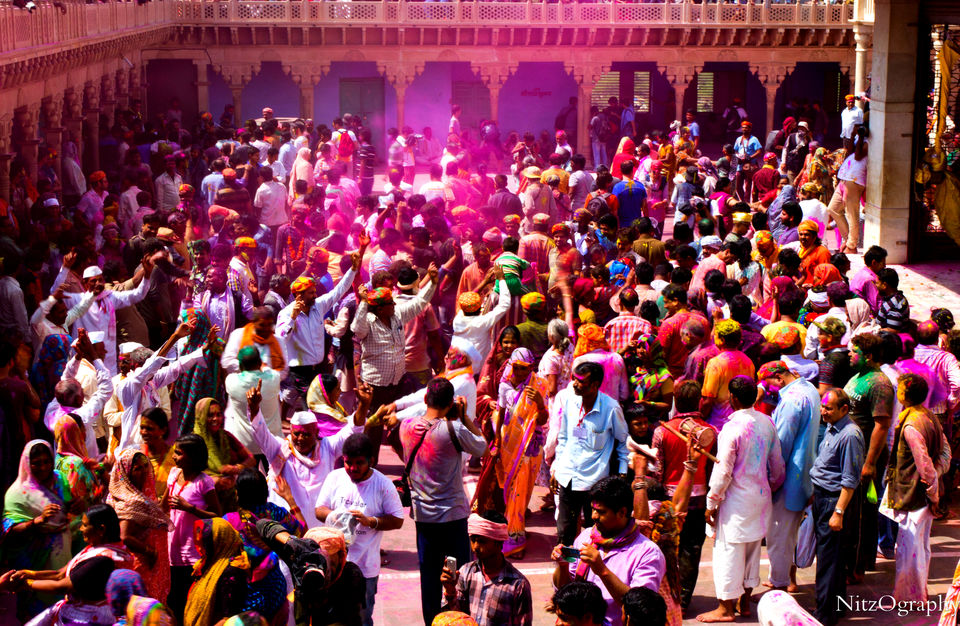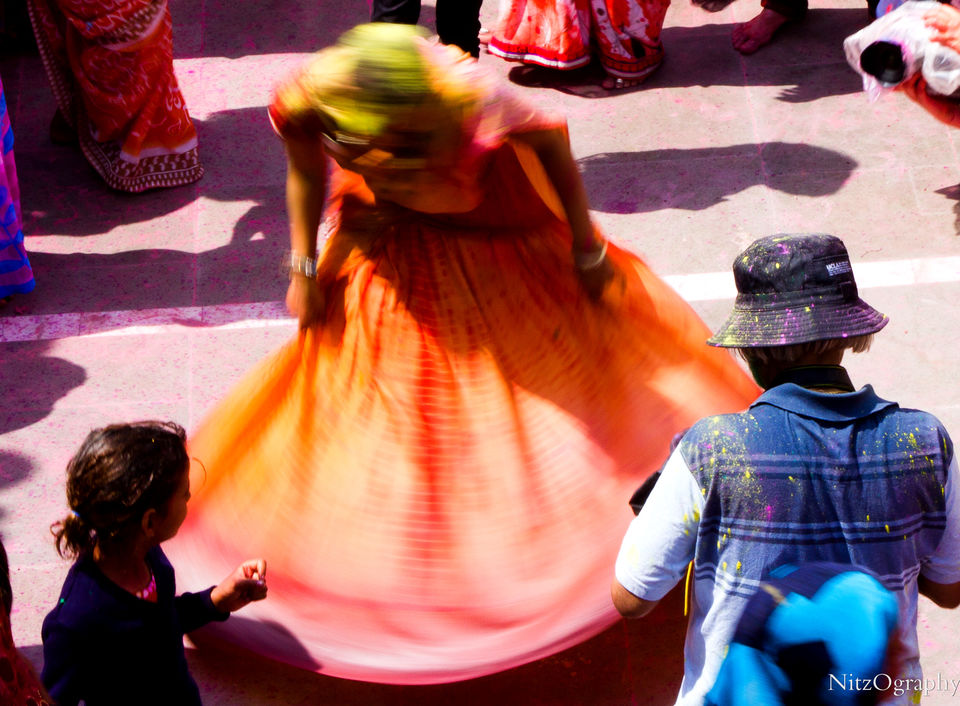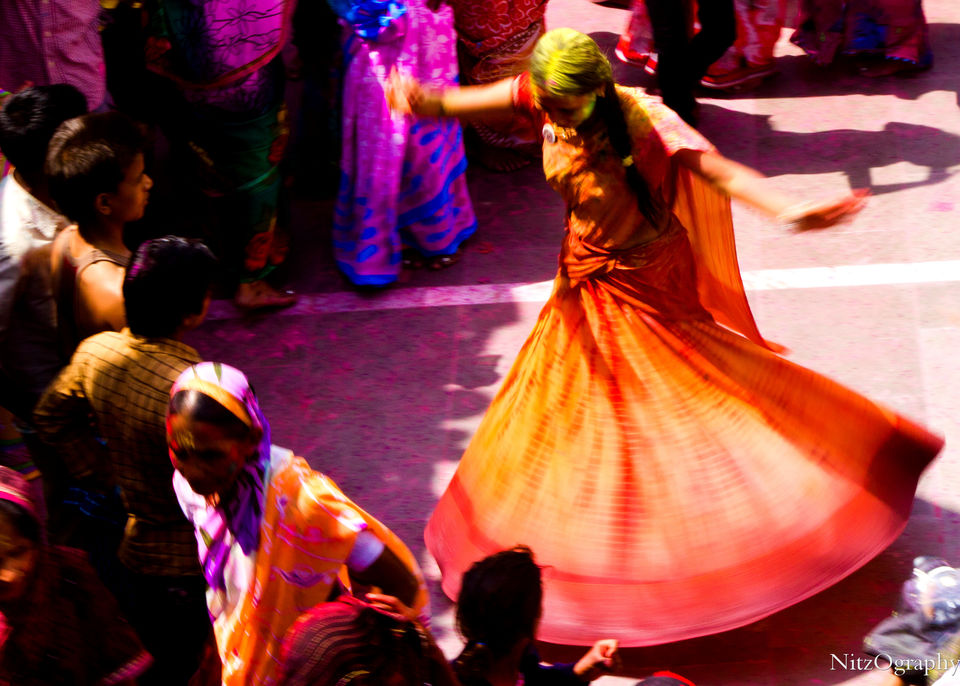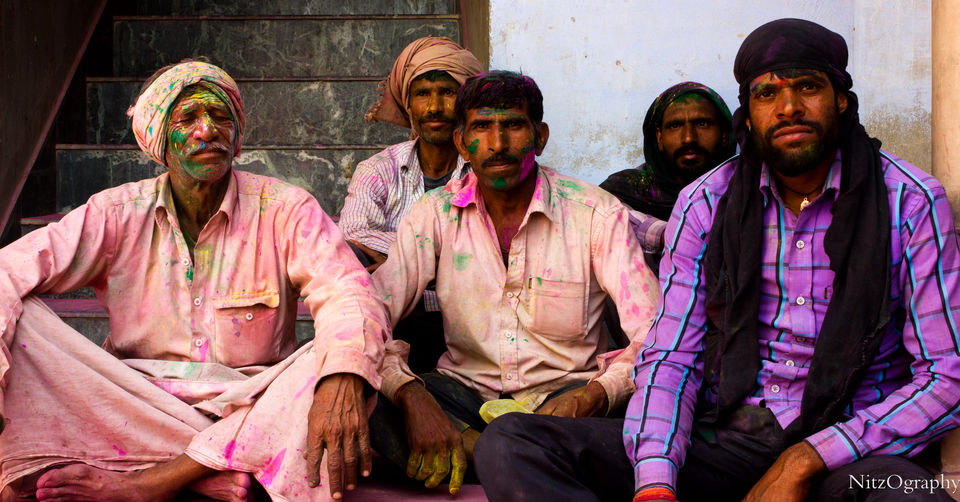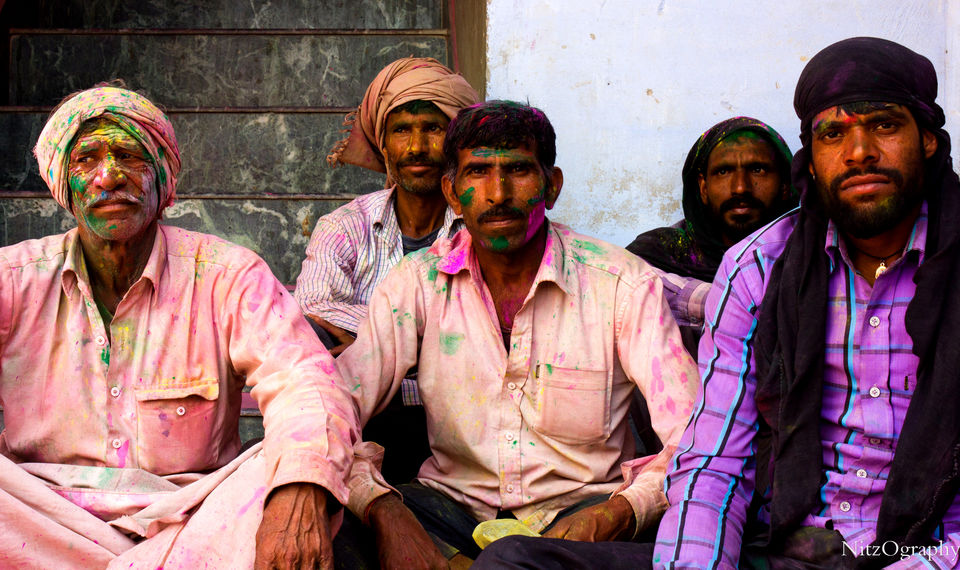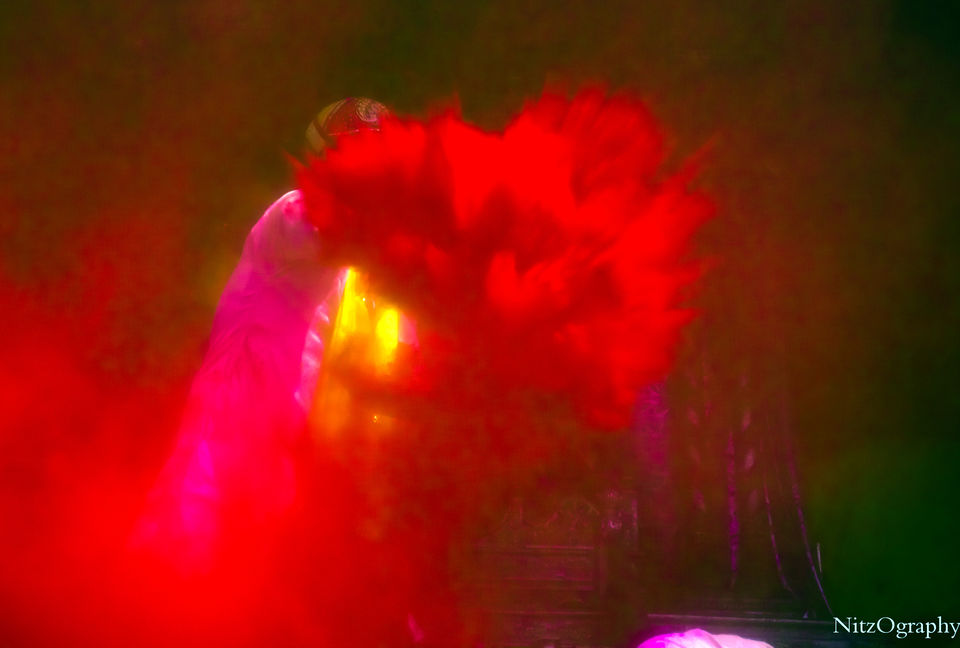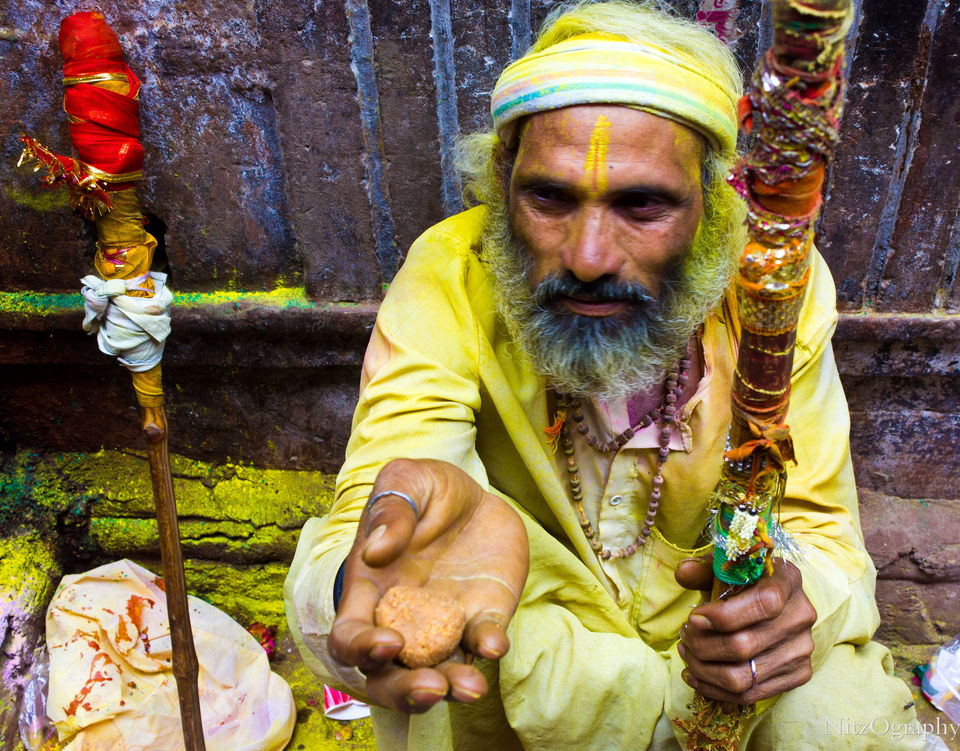 Aaj Biraj Mein Holi Re Rasiya
Aaj Biraj Mein Holi

Holi, the Festival of Colors has been celebrated in India since thousands of years. While Holi is celebrated in almost every part of India, Holi in Braj is especially famous. Braj is a historical region which covers the area of Mathura, Vrindavan and some nearby areas. Holi here attacts tourists and pilgrims from all over the world because of it's special customs and traditions. Mathura is the birth-place of Lord Krishna and Vrindavan is the place where he grew up in his childhood.

When Krishna was young, he cribbed to his mother about Radha (his friend) being fair while Krishna himself was dark complexioned. His mother (Yashoda) suggested him to colour Radha with colors in a playful manner. Over the years, Krishna from his village Nandgaon used to go to Barsana (Radha's village) to color Radha and other Gopis. They also used to playfully beat him with sticks. And hence the tradition evolved.

Although Holi at Barsana is most popular one to, Nandgao holi celebrations are equally colorful. Barsana Holi celebrations start about a week before the actual date of Holi. Barsana is a village near Mathura and it was the village of Radha. It is famous for its lathmar Holi in which women beat men (playfully) with sticks.

Celebrations in Barsana is followed up by similar celebrations in Nandgaon (Krishna's village) on the very next day. Nandgaon has found reference in religious texts as the place where Krishna spent most of his childhood days. According to legends, after Krishna went to Barsana to put color on Radha, Radha and her friends came to Nandgaon on the next day to put color on Krishna. And hence, Holi celebrations shift from Barsana to Nandgaon.

This year I was able to attend the Holi festival at Nandgao. We drove from Delhi to Nandgao via Faridabad highway. It took us approximately 3-4 hrs to reach Nandgao. Or if you are coming from Vrindavan side, Nandagram is 48 km (29 mi) northwest of Vrindavana. The name of the town at Nandagram is Nandgaon. The easiest way to get here is to take a taxi, which takes about an hour. To get here by public transportation from Vrindavana you first take a public bus to the town of Kosi (40 km/24 mi) and from there you take a tempo to Nandgaon, which is 8km away. The Braja Darsana bus comes here after stopping in Varsana. This bus departs at 8 a.m. from the Vrindavana bus stand and also stops near the front of the ISKCON temple.

At this time of festival, everyone in the town is in a happy and colorful mood, as I was told by one of the strangers at Nandgao. The gram panchayat or Locals make small arrangements like car or bus parking area, Langar (Free food distribution), Bhang (an edible preparation of cannabis, traditionally used in food and drink in the Indian subcontinent) which was available legally, etc.

We headed towards Nandbaba Mandir, where the actual celebration was suppose to happen. The narrow lanes of Nandgao takes you the main temple, located somewhere in the middle of small- medium constructed houses. People from different part of the country visit Nandgao for holi celebrations, but we found most of them were the locals coming to visit the temple and play holi with their family. Like its said on the second day gops from Barsana go to Nandgaon to play holi with gopis at Nandgaon, we found many local women coming to temple to play holi and dance on the drums played by the local drum players.

After the celebration, we moved to eat something, there was nothing as such in nandgao, A dhaba on the outer side, and small shops selling samosas, burger and tikki near the mandir chowk. We tried the very famous Bhang in Nandgao, we took freshly prepared bhang Ladoos asked a local lassi wala to mix the same and give it to. We also visited Langr, kind of free food distribution for the people coming to Nandgao. I served the same to the people who were coming to eat, and believe me especially the Kheer (Sweet milk rice preparation) was very deliciosuly prepared.

After all the celebrations at Nandgao, one can visit Vrindavan Bhanke Bihari Temple, Mathura's Krishan Janambhumi for more colorful and energetic celebration. However, what I found was inside the temple photography is restricted therefore I couldn't able to shoot anything as such.

Also visit, Phoolo wali holi at Vrindavan, ladoo Holi and try to visit Barsana for its Laath Mar Holi. Photographers please cover your camera well, because the kids wont ask you before splashing water on you.

And the most important don't forget to play holi and dance on the tunes of local drums.