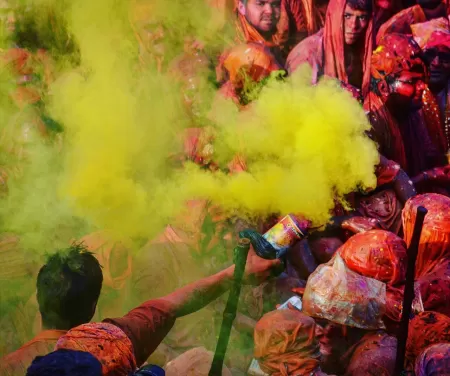 Bura na maano, Holi hai!!!
"Radhe Radhe"
"Jai Shree Krishna"
Move around the lanes of Nandgaon and you'll find locals greeting passers-by with these two greeting lines. It feels so spiritual right?
18 th March, 2015.
53 kms away from Vrindavan is a village which itself means 'the land of Lord Krishna', Nandgaon; a place where kids celebrate 4-day long vacation in their schools, a place where kids actually go to school.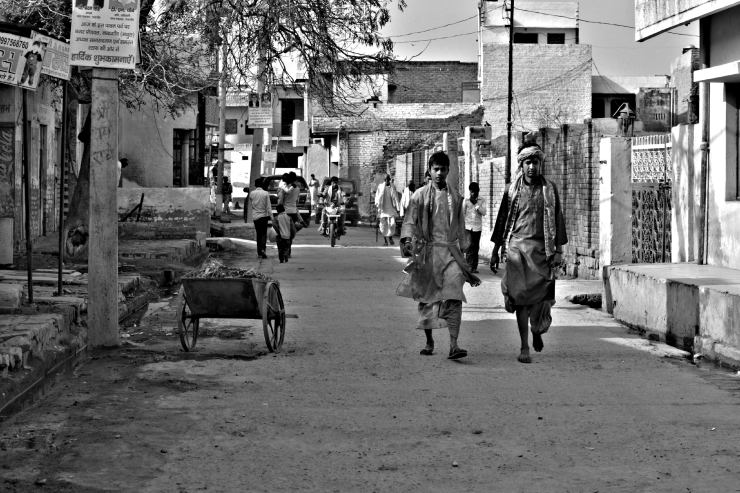 Streets of Nandgaon
More than just roaming the lanes of Nandgaon, I devoted myself to feel the atmosphere around. Every passing lane unfurled a different story. And the best part about these lanes were the simplicity of the houses, the families living in them and the chaos of the festive extravaganza. The better than the best part; people loved to share their lives with the travelers, they engrossed themselves in telling people what Nandgaon is and how is it so welcoming.
How did I turn up there?
Good question. So I was accompanied by 40-some other travelers who got associated through a collaborated platform; Streets of India and zdventure.com. they have this real cool arrangement for those who wish to experience the fun and frolic of budgeted and adventurous travelling. And NO, tourists won't really appreciate such trips. Mind you, tourist is different from a traveler.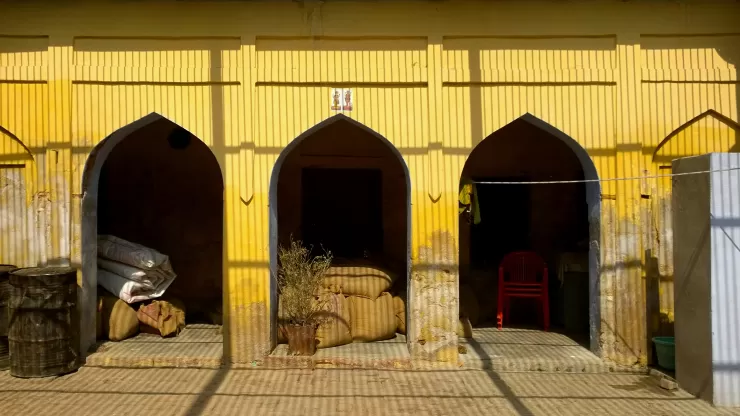 Inside the house of a mustard trader. The owner has been trading in mustard oil for over 50 years and hails from Kolkata. The sacks of mustard seeds can be seen in this picture.
Why Nandgaon in this hotchpotch? ????
WARNING! It's dangerous for a woman to be here. Because of the cases of eve-teasing, etc. But engross yourself amongst the locals, travel with them and you're all safe. If you ask me, I was accompanied by a fellow traveler-friend from my trip, Umang Thebaria. And WHOA! He has a good knack for mingling with the locals. I was sorted
I just walked... and walked... and walked...
Until when people started to call us...
"Didi, hamari ek photo lo na" (Madam, please click our photograph)
That really stunned me. I was more than happy to do so.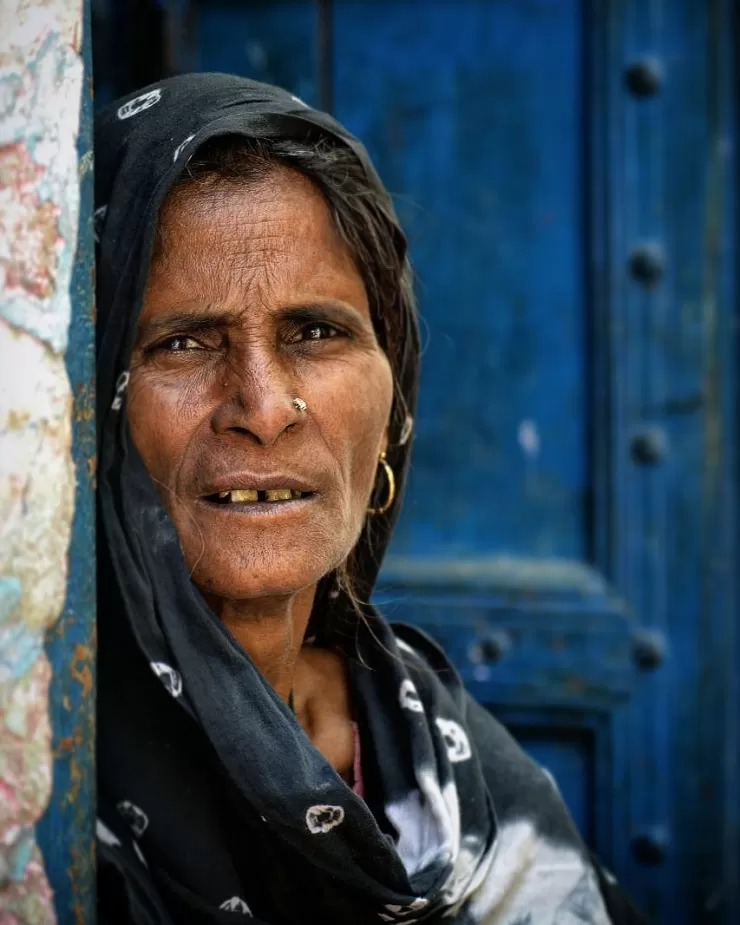 A local lady outside her home. She doesn't like being clicked so I framed her in a candid mood.
"Didi, Ghar aao, chai piyo aur kuch khaana bhi khaalo. Holi hai. Milke manayenge" (Madam, come over for tea, have a meal with us. Celebrate Holi with us)
And it went on...
Unlimited cups of tea, a full-fledged home meal, many conversations, ladies showing off their houses and discussing their livelihood problems.
On asking one of those ladies what's special about Holi here, she says "We celebrate Holi with a combination of colours, flowers and food. The entire village gathers together to celebrate Holi. The enjoyment and apnapan it is played with, makes this festival a lifetime memory."
Kids greeted us in English. Who says India's literacy rate isn't improving?
The locals were so glad to speak to me that they ended up asking me "Ye photo newspaper me print hoga na?" (Will these pictures get published in the newspaper?)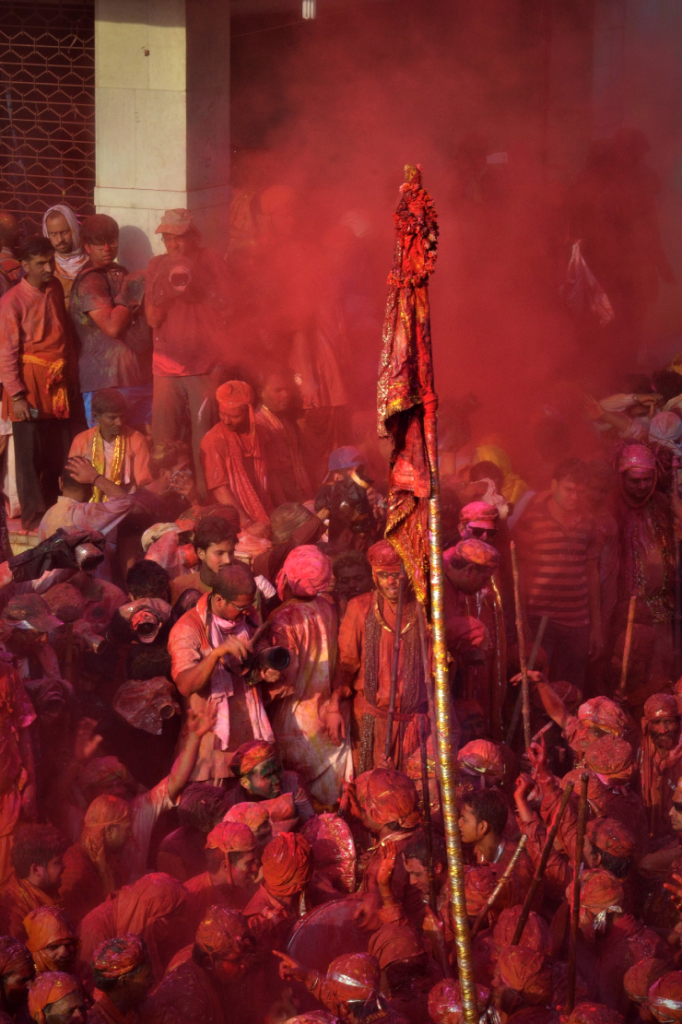 Announcing the start of Lathmaar Holi.
Nandgaon is famous for Lathmaar Holi, where 'lath' means a stick and 'maar' means 'to hit/beat'. Traditionally, this type of Holi is played towards the fun side. It is said that Lord Krishna came from his town, Barsana to meet his beloved, Radha, at Nandgaon and he, along with his friends, were beaten by her friends, telling them to leave. This was done on a fun side to tease Radha and Krishna, and since then, with their eternal love story, the tradition followed, where men from Barsana come during Lathmaar Holi and ladies gather with sticks to hit them, and they would protect themselves with shields on their head. Lathmaar Holi is followed with splashes of water, tonnes of colours and infinite laughs. This festival continues for hours, and is a delight for photographers and on-lookers. Lathmaar Holi, originated from here, continues to narrate the stories of love and affection, as the Radha-Krishna bond unfurls and is repeated in the voice of the locals.
A local baba
Not to forget, curb your sugar cravings with jalebis, gulab jamun and imarti, and quench your thirst with some jaljeera and sugarcane juice. Holi in Nandgaon is tiring, but worth a lifetime experience. And surely, you'll come back home with thousands of photographs of smiling faces and festive fun.