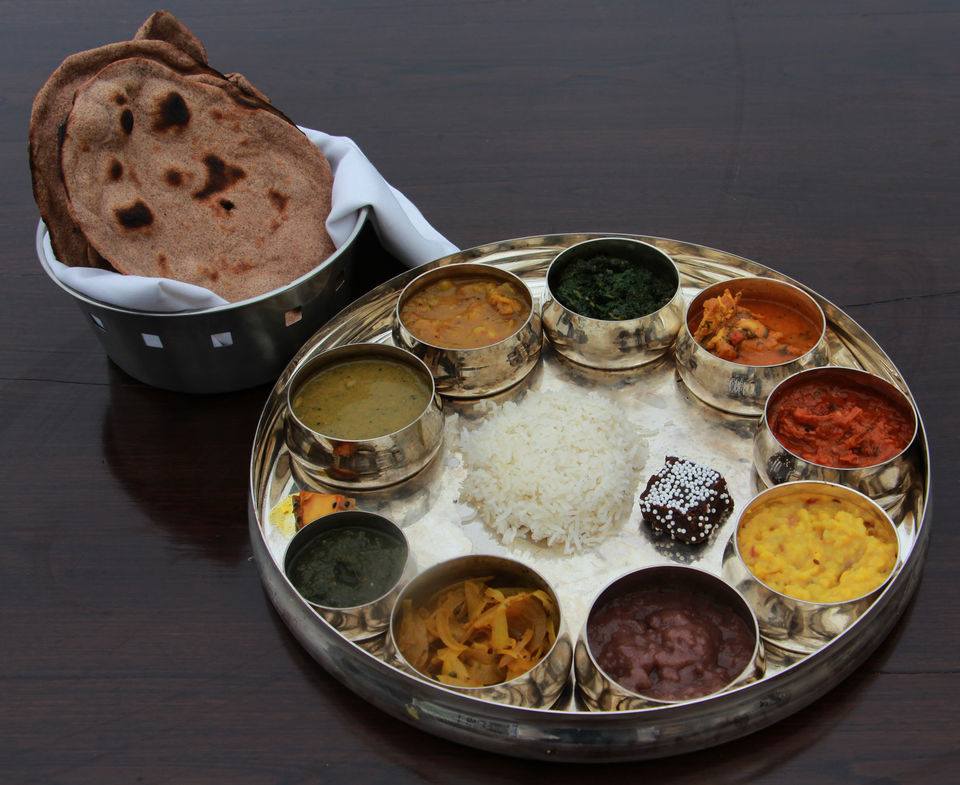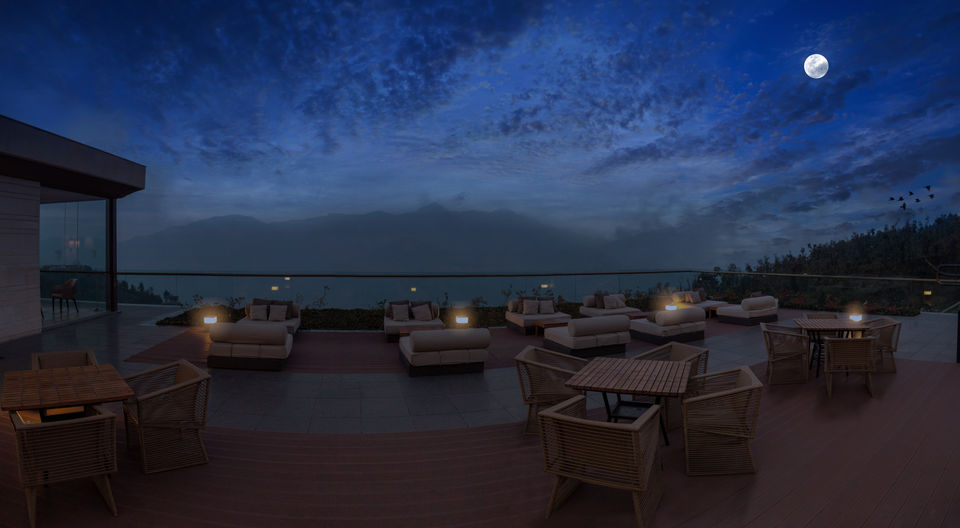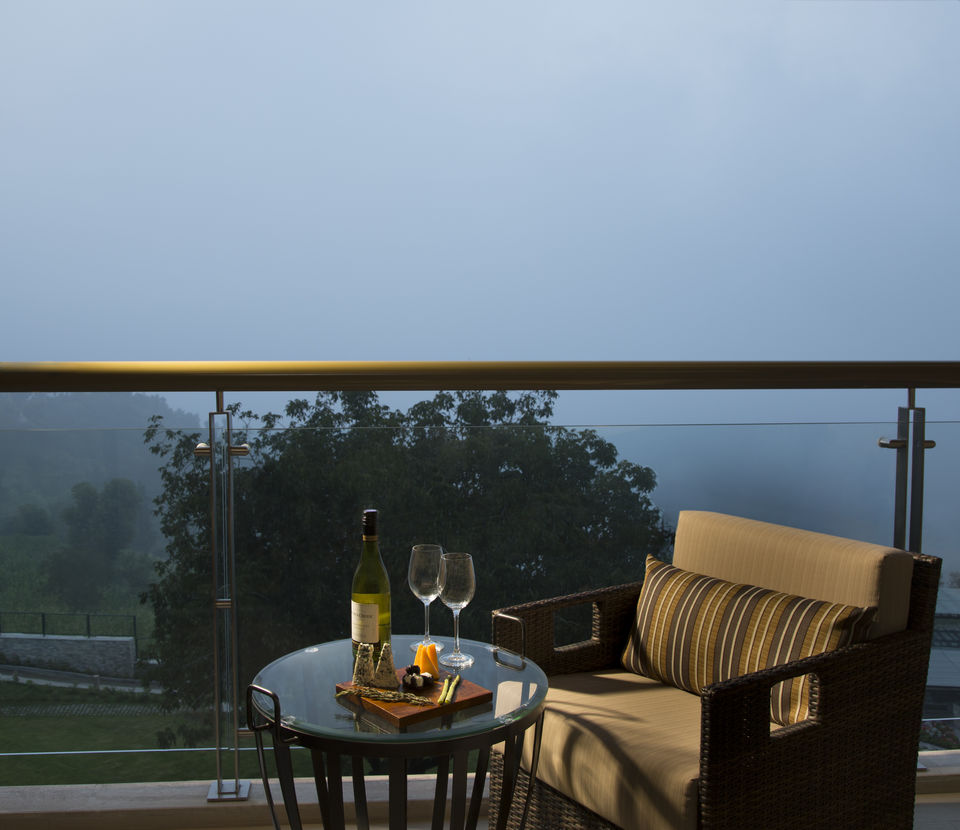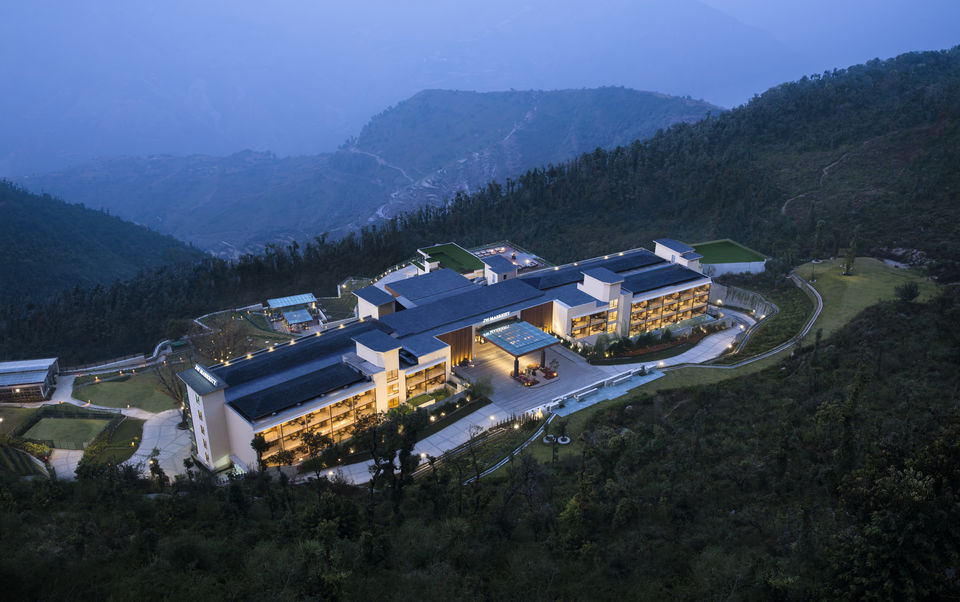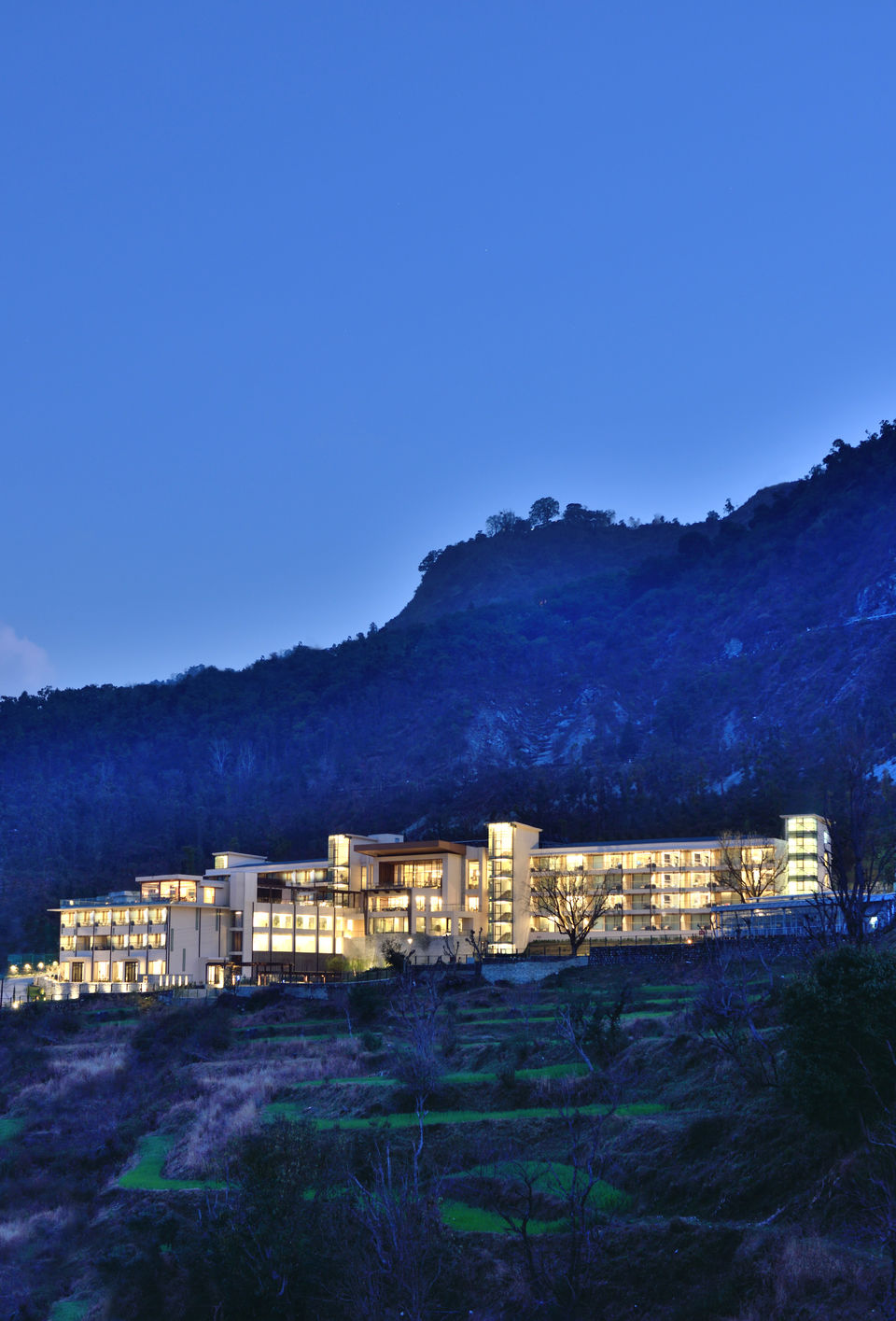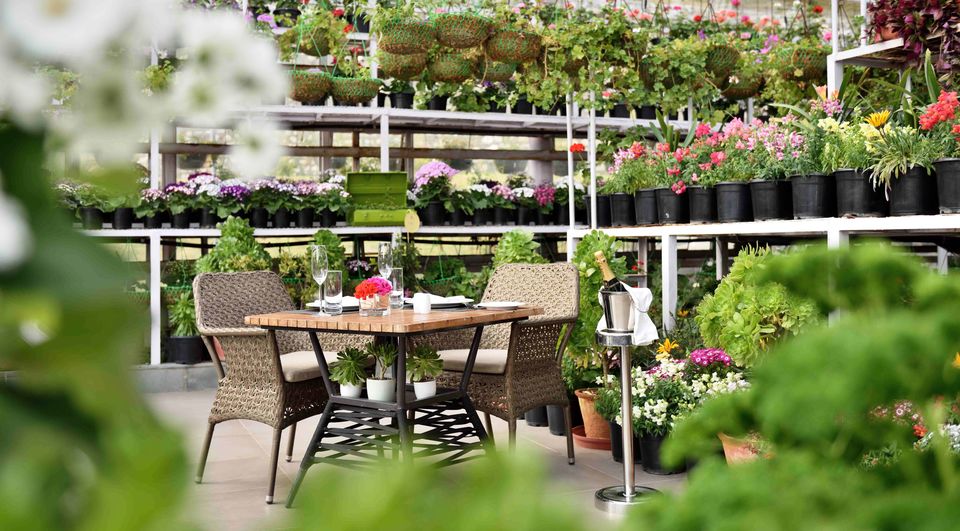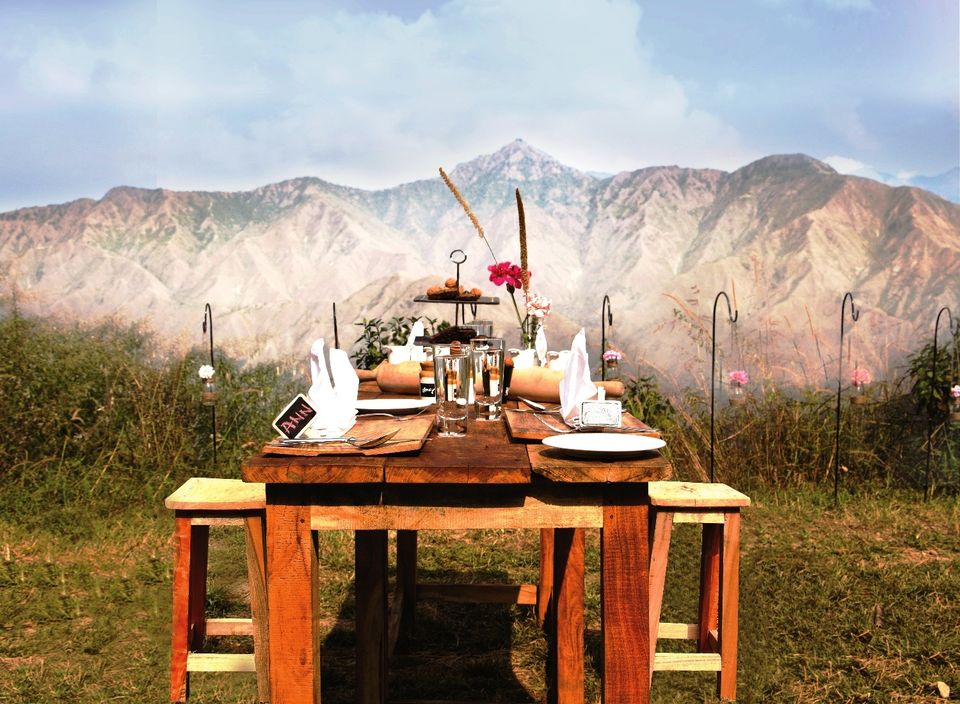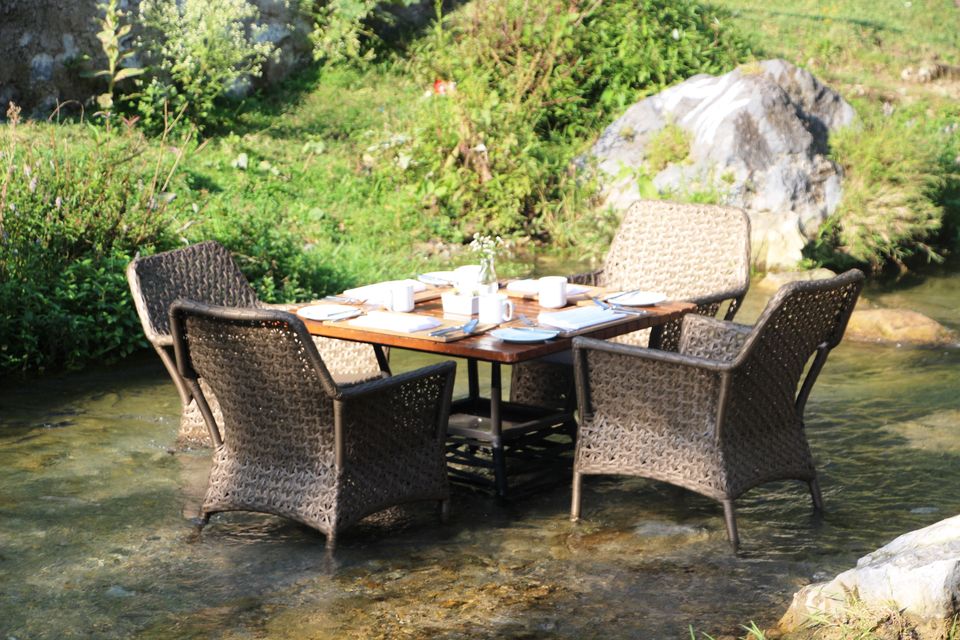 A gem amongst the hill stations of India, Mussoorie popularly dubbed 'Queen of Hills' in local parlance is true to its nickname. Nestled amongst the foothills of the heavenly Himalayas, with its green hills and valleys and vintage reminders of the bygone British era the town seems to have emerged from a fairy tale. It has a breathtaking, magical aura surrounding it. For vacationers seeking peace and tranquillity, this is the perfect destination and JW Marriott Mussoorie Walnut Grove Resort & Spa, the perfect niche within, to repose in. Surrounded by the Garhwal ranges and Walnut trees (hence the name), it lets you stay in the heart of nature. Its world class services including all basic amenities like wi-fi, swimming pool and gym coupled with luxuries like amiable, highly trained staff waiting on you day and night, range of exotic cuisines in high class restaurants, on-site greenhouse, dynamic L'Occitane sponsored spa treatments and not to forget the largest game room (12000 ft sq) in the city with the best equipment from gaming consoles to pool tables and bowling facilities make your stay not only memorable but a once in a lifetime experience. You leave Marriott always hankering for an encore.
Marriott's craftily designed room seem to meld into its natural surroundings offering one the feeling of living in the lap of the Garhwal ranges with urban facilities like wi-fi and plugged in iHome stations. Attached balconies in all rooms allow customers to intake fresh cold air that they fail to experience while stuck in their urban abodes and enjoy panoramic views that may make them feel like they're living on a movie set! Commodius and artistic the room leave little to be wanted in terms of comfort and is worth every penny you shell out for it.
Beatifically designed rooms are not the sole channel that Mariott lets you experience nature in. Its 'unique dining experiences' ensure that its guests enjoy the scenic advantage of its location to the fullest. It offers organic food with farm fresh ingredients served on a table with a rustic setting in the middle of a farm located in the mountains. It offers meals that can be enjoyed while listening to the gurgling of the stream running across the Marriott property and enjoying the wildlife and greenery surrounding the area. In addition, one can partake of picnics in the mountains and dishes served in the hotel's personal Greenhouse.
A multi-tradition Cedar spa treatment using premium products by L'Occitane and an indoor heated pool are some of the more urban sources of entertainment offered by the JW Marriott Mussoorie. The Spa facilities encompass a huge area of 5500 square feet and are designed much like the rooms with modern and minimalist architecture helping it appear to be a natural part of the surrounding valley. A host of Mediterranean therapies combined with treatments popular in the East and West allow these masseuses and masseur to help your body relax and unwind. The indoor pools let you float and swim while enjoying breath-taking views of the mountains nearby.
A dedicated area in the expansive Den is fraught with activities for the young kids ranging from finding a playmate in other children and running around in a safe area surrounded by mountains to abusing the large number of toys made available on hand. Gaming consoles and bowling alleys captured the attention of the younger adults and kept them occupied even if they weren't the indoor kind. A vast library teeming with books begging to be read will take care of the bookworms as they borrow one hardback and enjoy it in a seat facing the mountains while cycling tracks take care of the more active kids allowing them to bike away to glory down mountain paths!
The Den is famous all over Mussoorie for its size and quality of services. It comprises a total of 12 thousand square feet in area and has some of the best equipment in the world. It has its own bowling alley, play pen, cycling tracks, board games and video games with amazing consoles and a lot more! The hotel conducts interesting activities in the form of dance workshops and art competitions to further engage the guests.
There are a total of 5 expansive locations offered by Marriott that can be used by one to conduct various events ranging from rehearsal dinners, weddings, engagements to anniversary parties and even conferences. Like the rest of the hotel, the artistic construct of the locations gives it a feel of luxury and natural beauty - whether it be lawns facing the mountain ranges or the hotel's own Walnut Grove with the view of the majestic buildings of Marriott. It also has an official indoor ballroom with 3300 square feet of area and open area for a banquet and various marriage functions called the Magnolia Court. For anniversary parties or cocktail parties, Marriott's Bar offers outdoor seating with picturesque views.
There are several offerings tailored for couples that arrive here for a romantic getaway. Unique dining experiences mentioned above can be personalized and romanticized by additions of a few chosen flowers here and there and a bottle of champagne and whatever else couples might need. Couple spa treatments in the in-house Cedar spa is another activity to be enjoyed together with your loved one.
Having made provisions for the kids as well as the couples, Marriott doesn't forget the elderly. It holistic concern for its customers is touching and part of its luxury package. For the more advanced in age customers, it offers fitness sessions like Yoga and other forms of exercise that can be conducted in gardens surrounded by mountains or in its personal fitness center with top class equipment. Special diet menus with healthy food are also made available.
Having adopted the surrounding 'Corn Villages' of Mussoorie, JW Marriott also offers authentic Garhwal experiences in the form of guided sojourns in the neighboring regions. As part of their adoption practice, they ensure maintenance of hygiene in the villages and provide employment within the hotel as well as by promoting tourism via these sojourns. Hotel guides take guests out to village fields, step, and houses of villagers. Guests are often served traditional local dishes prepared by the villagers in the chief of the village's house. Thus, Marriott has something to offer for all kinds of guests, even the ones who have come to Mussoorie to experience the kind of life people live here.