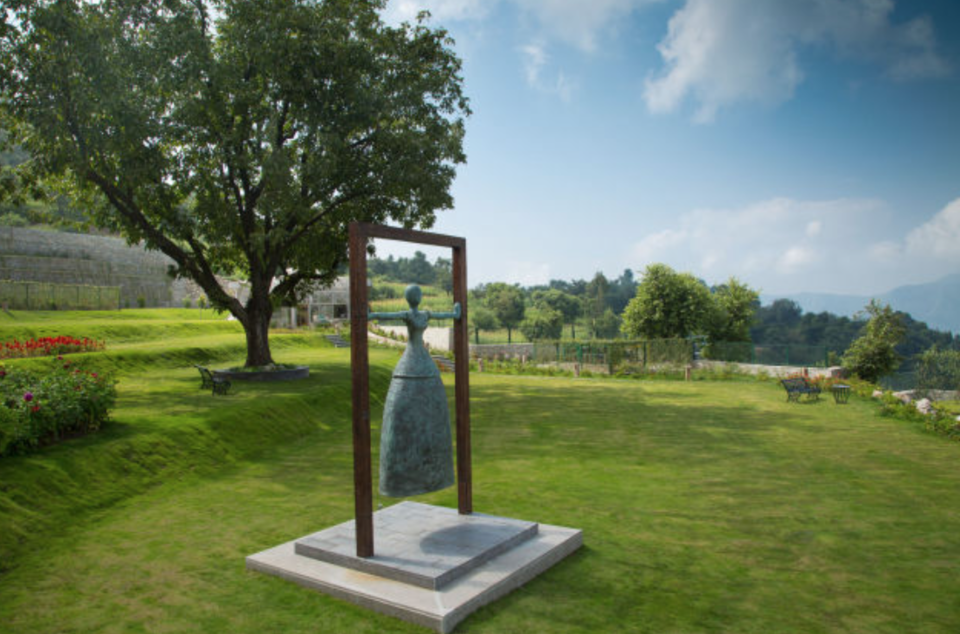 Ever wanted to take a college trip with your friends? Here is everything that is preplanned for you. You just need to pack your bags and go!
We all have wanted to take a trip with our college friends at some point in our lives. So have I. And very few plans actually work out, but this one did. I went to Mussoorie with a few of my college friends and it was the best experience ever. It is literally only a 5 hour drive away from Delhi.
How to go there?
Take a bus from ISBT in Delhi and leave for Dehardun. Take a bus from Dehradun to Mussoorie and you'll be there in no time. Plus, with your friends on the journey, you're never getting bored. There'll be some fantastic views on the way.
Where to eat in Mussoorie? To satisfy your grubby tummy?
There are a few amazing food spots in Mussoorie. I have learned that the food on the mountains always tastes better than the food in the cities and you end up appreciating it a lot more. Let it be sipping a cup of simple hot chocolate on the mountains with pine trees in the background, there is nothing better than snow capped mountains.
There are various fab places to eat like:
1. Cafe Ivy - This restaurant is on a beautiful mountain and it overlooks a wide array of pine trees just below. The best time to go here is during sunset. You have to try their pastas, pizzas and their hot chocolate. It costs as much as an average restaurant in the city. INR 700 for two. But the ambience makes this place the best. It is located in Landour.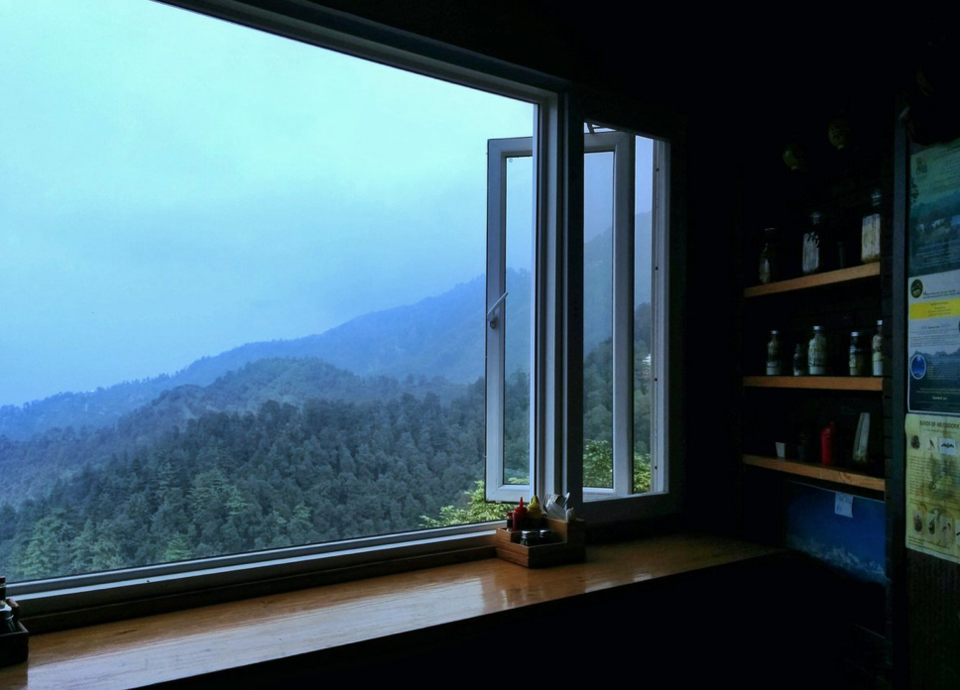 2. Little Llama cafe - This is a three floored cafe. It is super huge but somehow still feels super cozy. There is an amazing ambience from their balcony on the top floor. The vibe is kinda like Cafe Ivy only. But the food tastes very different at both the places. This is located on Mall road. Don't worry too much it is easy to find your way around. It costs INR 700 for two as well.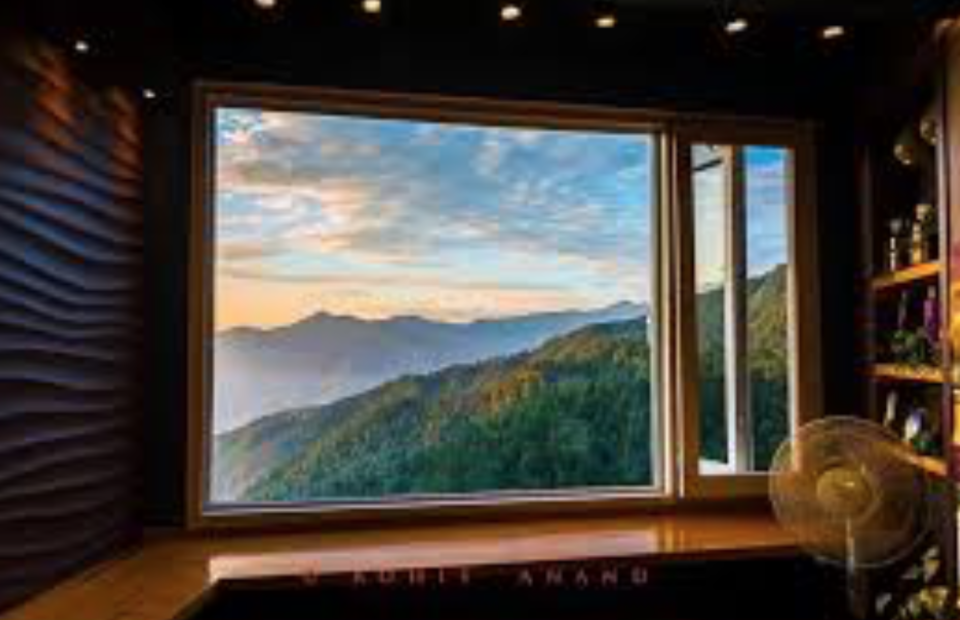 3. JW Marriott Walnut Grove - Well this is one of the restaurants on the higher end. It is surely very expensive and costs around INR 1800 for a meal. But it is located in a quiet and serene place which is away from the hustle bustle of Mussoorie. It is surrounded by snow capped mountains in winters. The seating in the open is super hard to acquire and runs full. This is the place which college students would find hard to afford but it is surely one which makes for a perfect romantic lunch/ dinner. However, reaching here would require private transport and it is not very easy to get here
4. The Savoy - This is a heritage property in Mussoorie and gives you super royal vibes. The breakfast here is cost friendly at INR 699 per person and has the widest spread which is available. Their breakfast has Sangria made out of apples, different flavours of curds, fenugreek soaked in water, a wide variety of dosas, idlis, waffles, eggs, fruits, everything you can imagine. The ambience of the restaurant has beautiful woodwork and is literally amazing.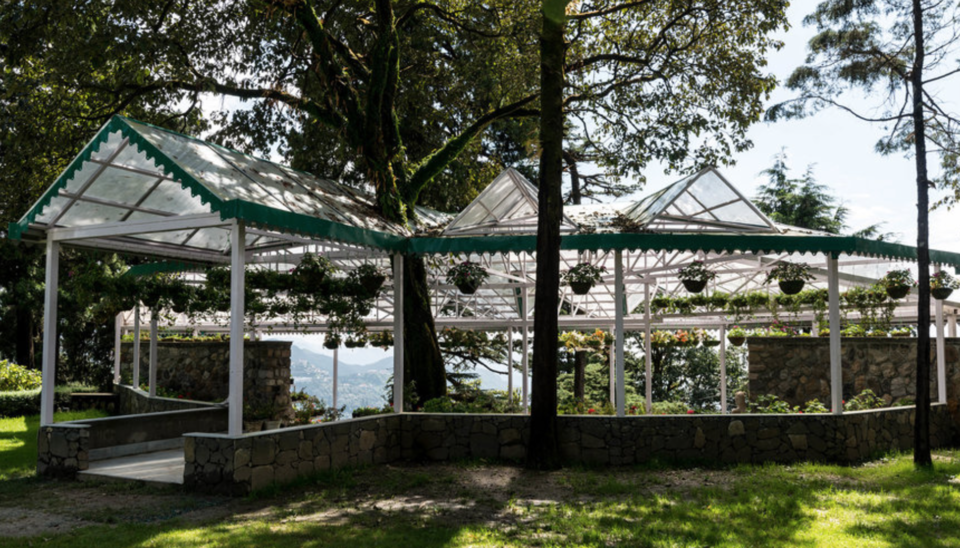 Places to see in Mussoorie? To satisfy the wanderer looking through your eyes?
There are many places to explore in Mussoorie. You can take a casual walk on Mall Road and explore a wide variety of woollens, pickles and things unimaginable to you. There is a place called George Everest's house which is an unexplored house but makes for a great place to look at mountains from. The drive till here needs a personal vehicle. You can also explore Dhanaulti which is a little further away from Mussoorie. Well, just walk around and unleash the wandered inside you. There are also a few temples around the region and trails which are relatively unexplored. You can talk to the locals and explore these paths. You can also walk to Lal Tibba, which has beautiful views around.
Cliche but unimportant tip : You have to go to The library at Mall Road to meet Ruskin Bond. He comes there every Saturday. He literally lives in Mussoorie around the area and people revere him like he is a father to them. We all grew up reading his books after all.
Places to live in Mussoorie? Where you gonna rest after that long day of walking and exploring?
There are many places to live at in Mussoorie. But my favourite is the Savoy. It is a heritage property where actors like Shahid Kapoor, Tiger Shroff, Manish Malhotra and various others come and stay. This is not the most expensive property around. JW Marriott is the most expensive around and has the highest star ratings. The Savoy gets its crowd because it is a heritage property which is surrounded by hills. One room here costs around INR 10,000. But if 4 people accommodate in a room it comes down to INR 2500 per person. This is a great price for the room. Their rooms are super huge, have in built heaters and a great view.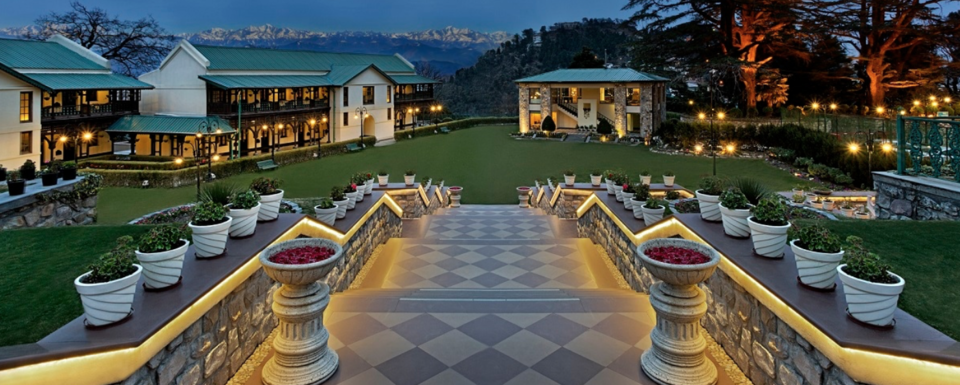 The Savoy also has a great spa called "Akasa the Spa" which should be visited by all those staying there so that they can relax and rejuvenate in the region.
For all those on a budget trip..
For all those on a budget trip, I would still suggest you to stay at the Savoy. But if you can't, there are various options around Mall Road. Hotel Wildflower offers rooms for as much as INR 1000 per night. There are many more hotels on Mall Road which you can visit and are super super cheap.
Things you have to do with your friends there? To make great memories.
No trip to the mountains is complete without Maggi. Do not ever forget that.
You have to walk around Mall road and find your own echo point and shout out your name. Catharsis.
You should take a break from your friends and walk alone for a while so that the mountains can speak to you. Let the mountains talk to you and see how nature offers you advice.
Here are links to a few more articles I have written on Mussoorie:
https://www.tripoto.com/trip/this-year-don-t-just-go-to-mussoorie-make-love-to-it-by-staying-at-this-heritage-hotel-5c2304e2b7a2a
Frequent searches leading to this page:-
dehradun tourist places photos, dehradun tourist places list with images, beautiful places in dehradun for couples, best dehradun visit place