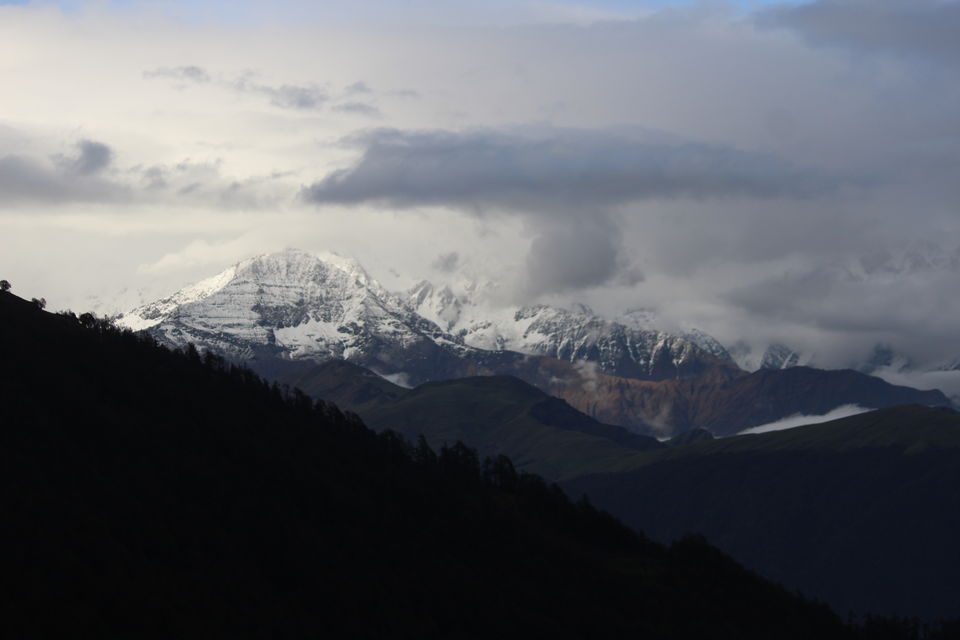 Day 1: Reach Lohajung via Kathgodam(211 kms/8 )
Lohajung is a beautiful place amidst the great himalayas and is also base camp for this trek. Lohajung is located 211 kms away from kathgodam, which is also the nearest railway station from lohajung. The railway station is just 25 kms away from Nainital. It will take minimum of 8 hours to reach Lohajung from Kathgodam by travelling through local buses or cabs which are available just outside Kathgodam railway station. The road journey takes you through some beautiful location like Bheemtal and Almora. There are few hotels to stay in Lohajung, so prefer to book in advance before reaching there. After reaching there, have a good sleep to start next day early trek to Bekaltal.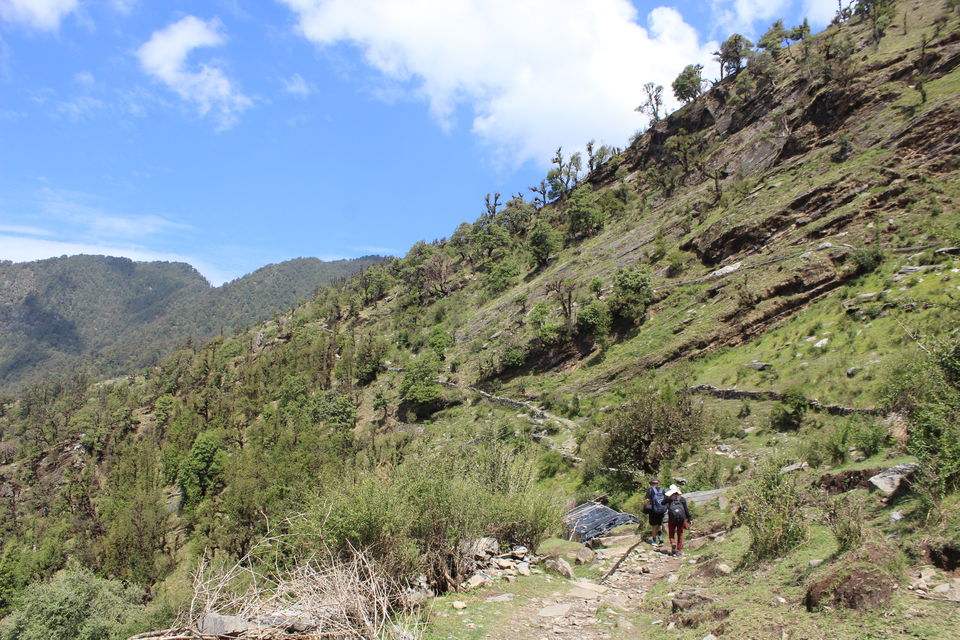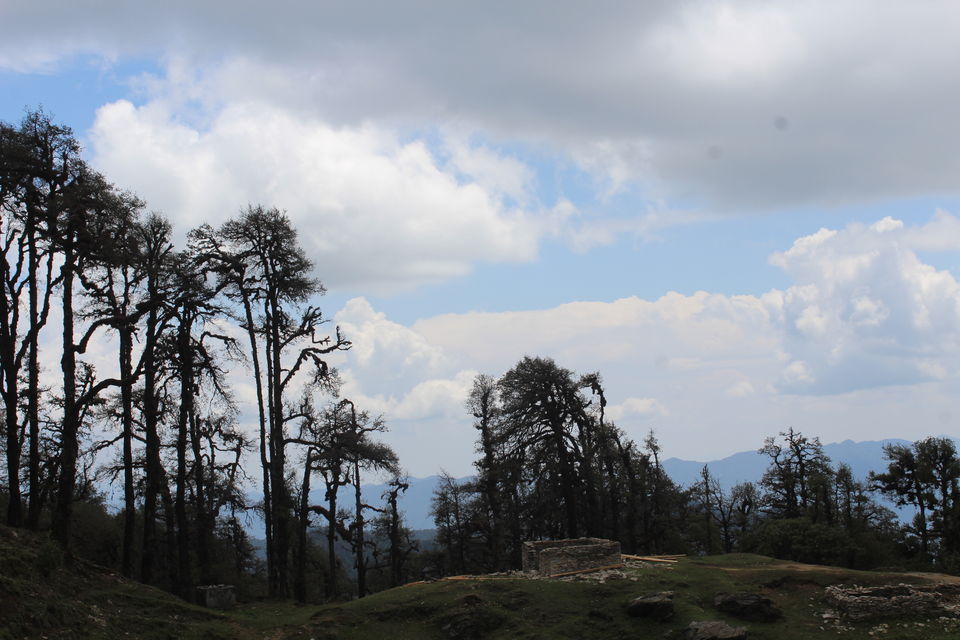 Day 2: Lohagung-Bekaltal (6 Kms trek)
Rise up early and have a healthy breakfast before you head towards Bekaltal. Avoid eating too much at a time as you need to walk at a stretch. Lohajung to Bekaltal is a 6 kms stretch, which would take around 4-5 hours normally at regular speed. Enroute to Bekaltal, you will come around a waterfall, where you can take a hault and freshen up yourself. Also a lot variety of birds and lizards are encountered while trekking. Don't try to move fast, enjoy your trek and try to reach by afternoon as it may rain during the trek. Rain usually starts in afternoon in mountains and you should keep raincoats and umbrellas handy while travelling. And keep in mind to be hydrated while you trek. Enjoy lunch at serene lake, Bekaltal, which is surrounded by thick oak trees.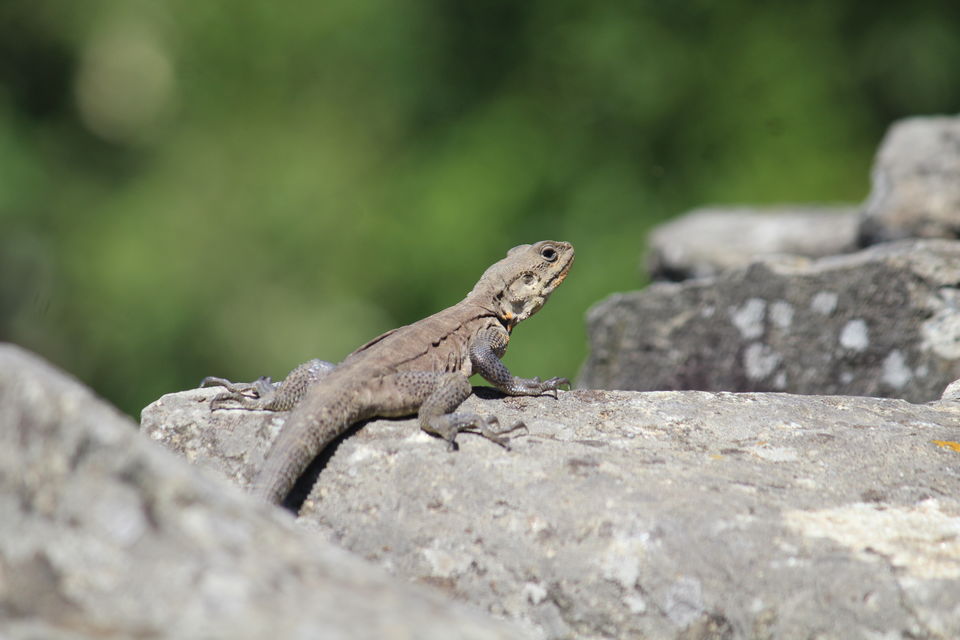 You can stay for the night at Bekaltaal in your camps or you can continue your trek for 1 more hour to reach the Bagiyal. Bagiyal is just a lang name. It is at the top with beautiful himalayan peaks view. Climb to Bagiyal is a steep stretch, but trust me it's worth it. Eat well, enjoy with friends or family and again have a great sleep to enjoy further next day.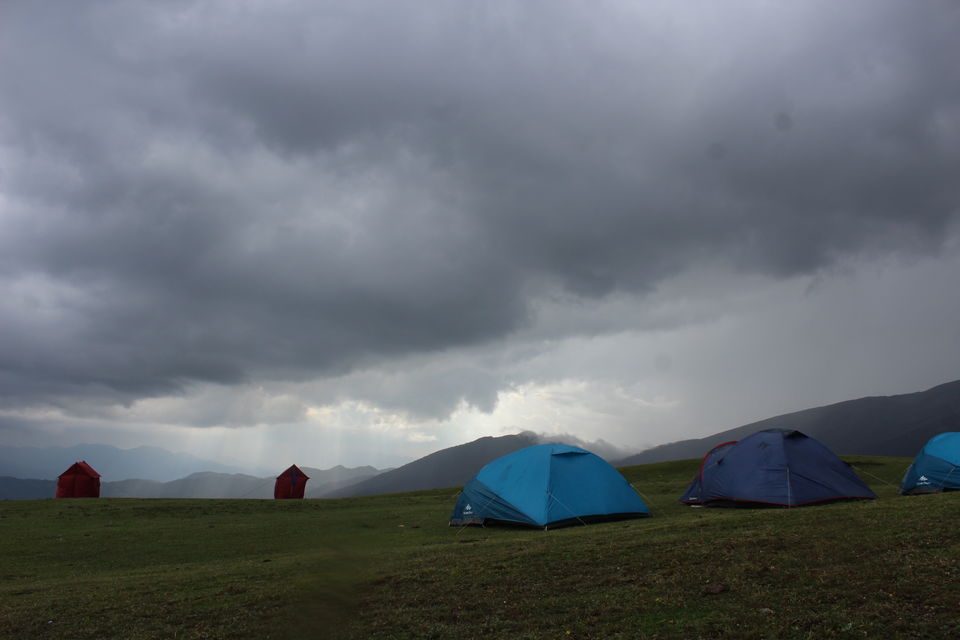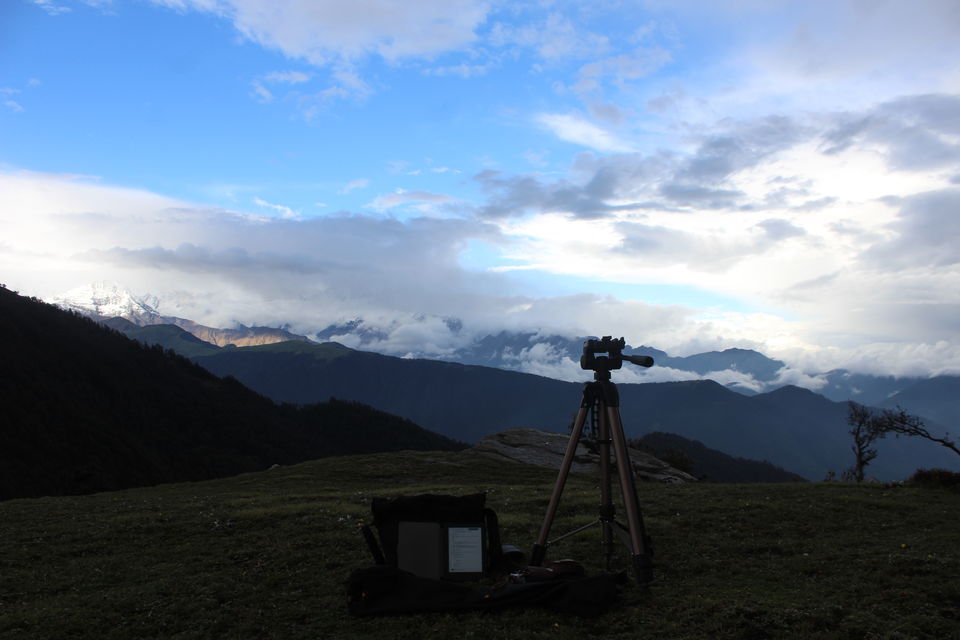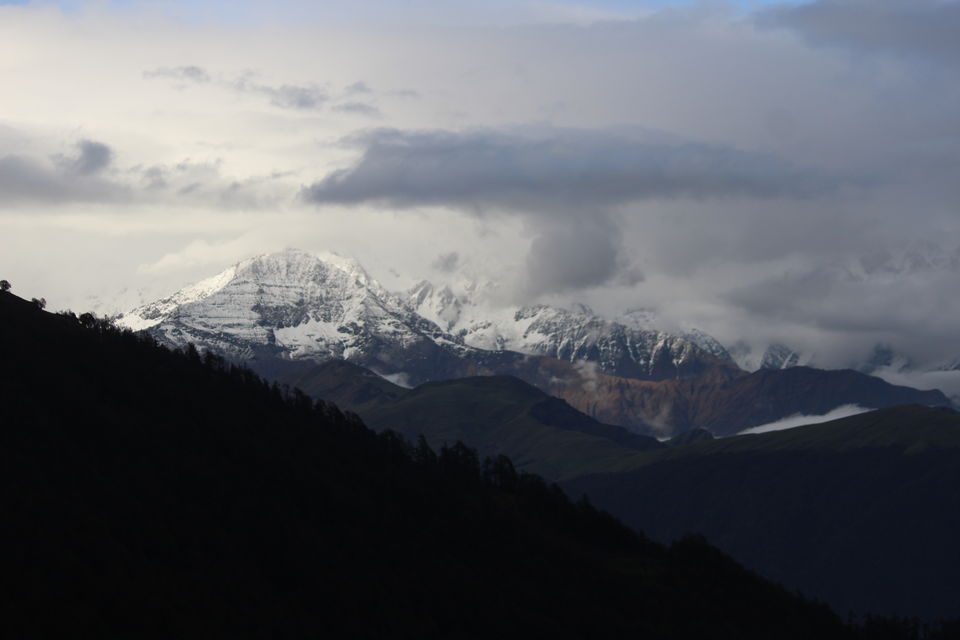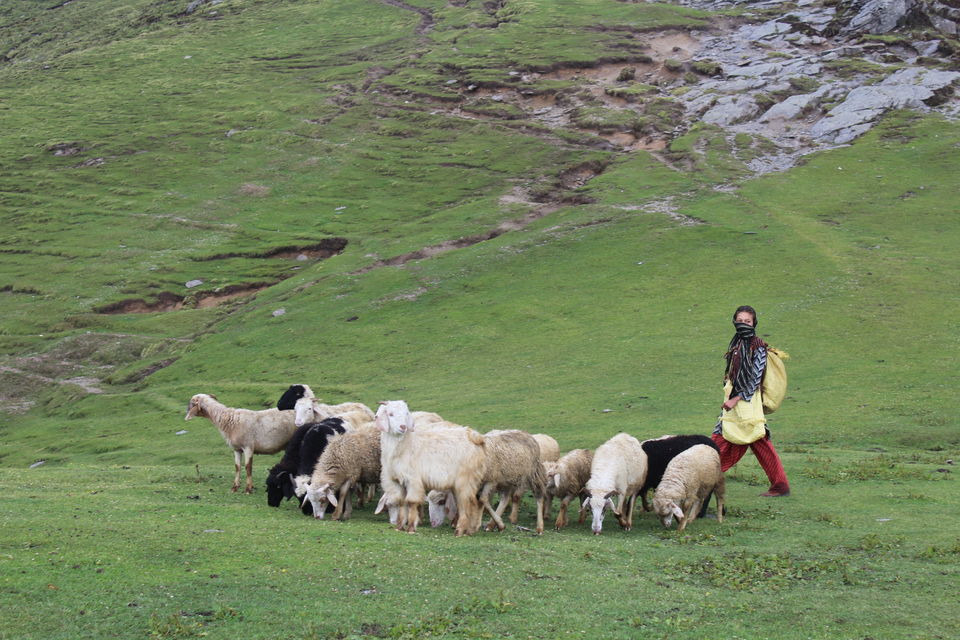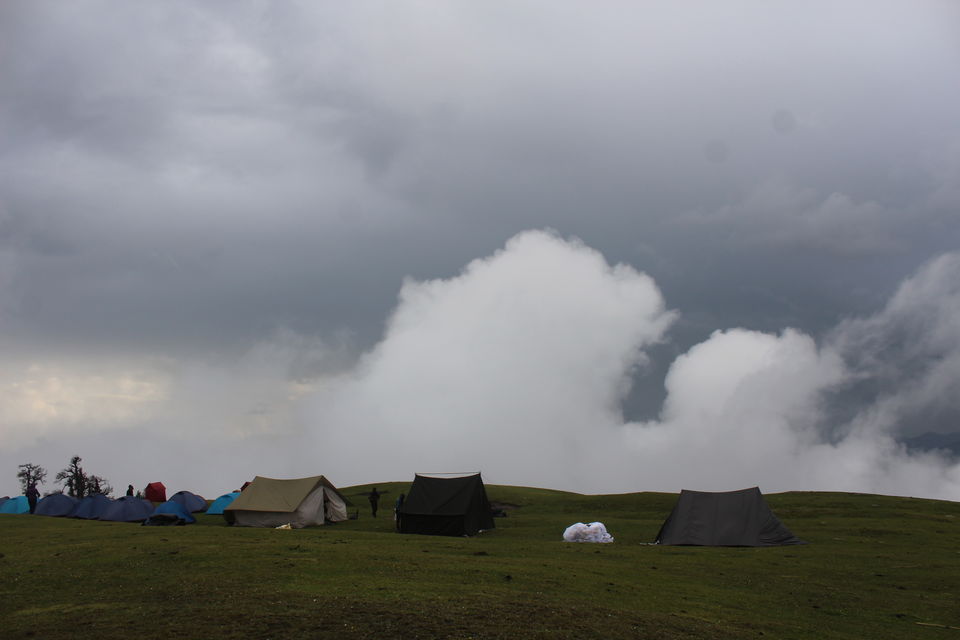 Day 3: Bagiyal to Brahamtal (5 Kms trek)
Waking up from sleeping beds in your tents to foggy himalayan view would have already made your day. And early morning tea would cherish you up to move forward and enjoy to the fullest. Bagiyal to Brahamtal is a beautiful passage of 5 kms, which can be easily covered by lunch. Best part your journey is, sheeps will be all over the place to accompany you.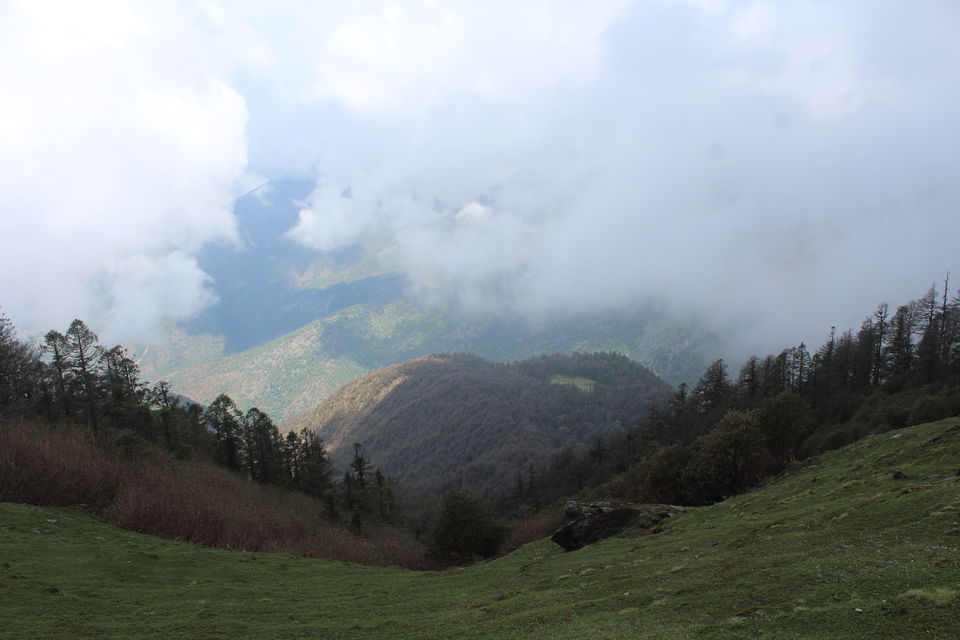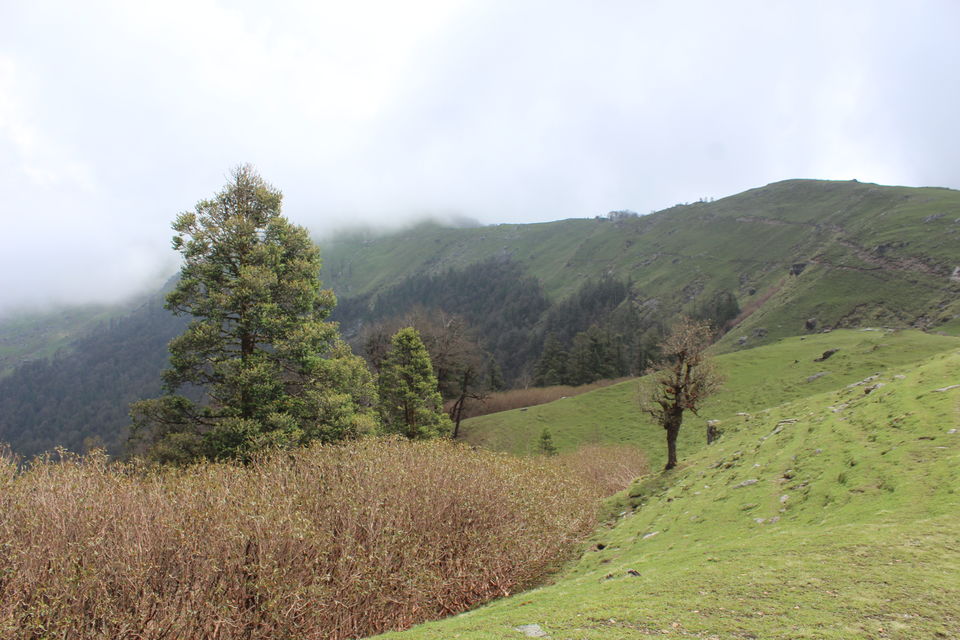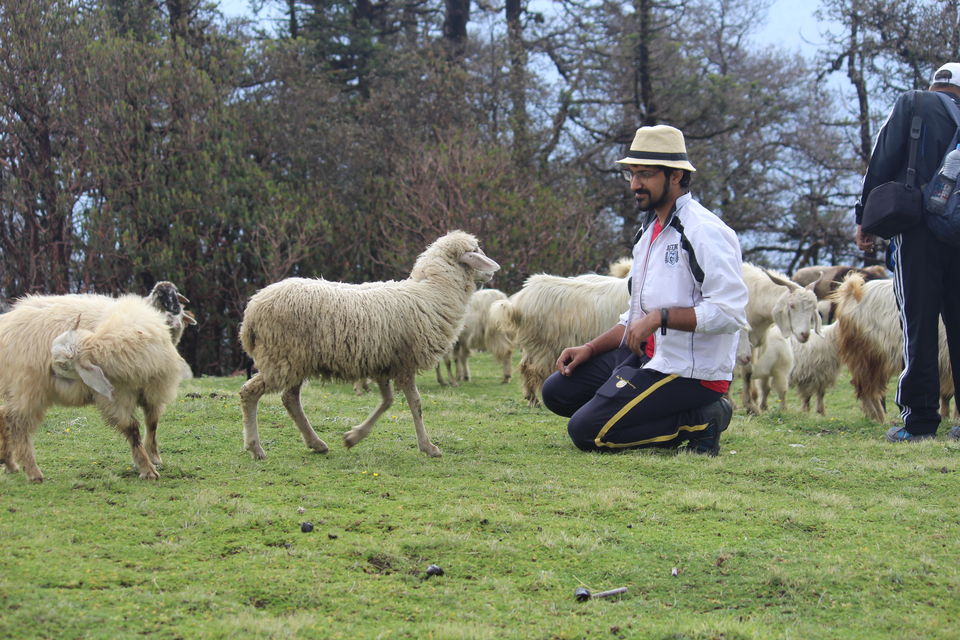 And then, when you finally reach Brahamtal, put your bags in your tents and just sit around the taal and have a cup of tea and maggi and enjoy the view.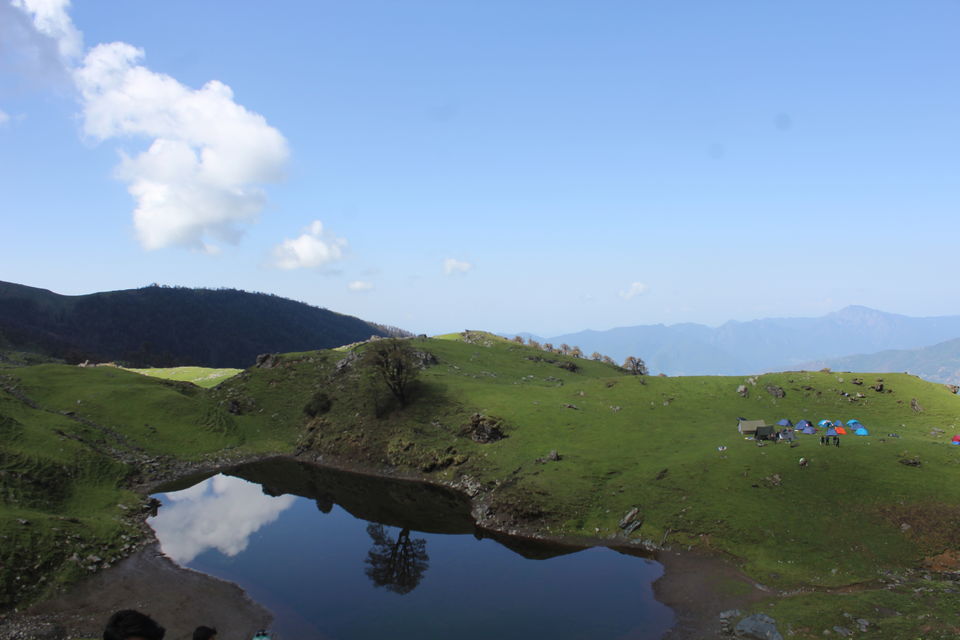 And now comes the best part. Enjoy your full day near brahamtaal and play with your friends. Take a stroll around to nearby Brahma temple and mesmerize the beauty of the place. Enjoy the beautiful sunset at the place.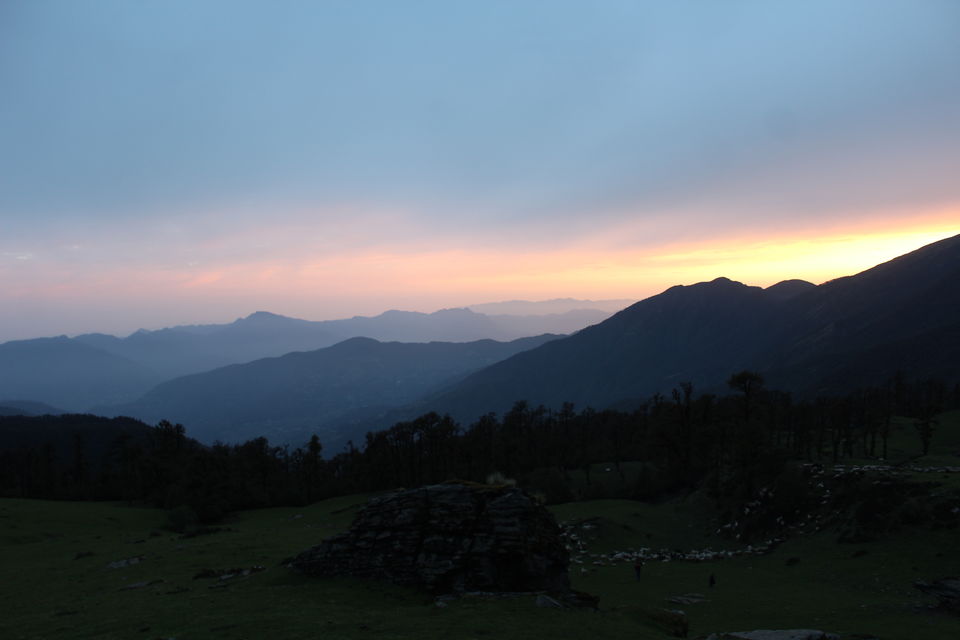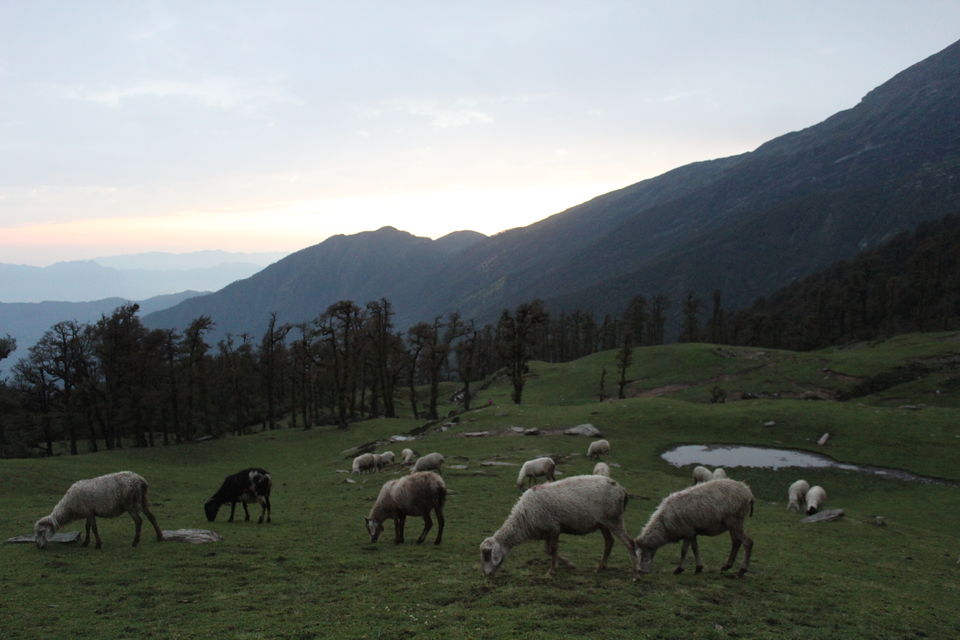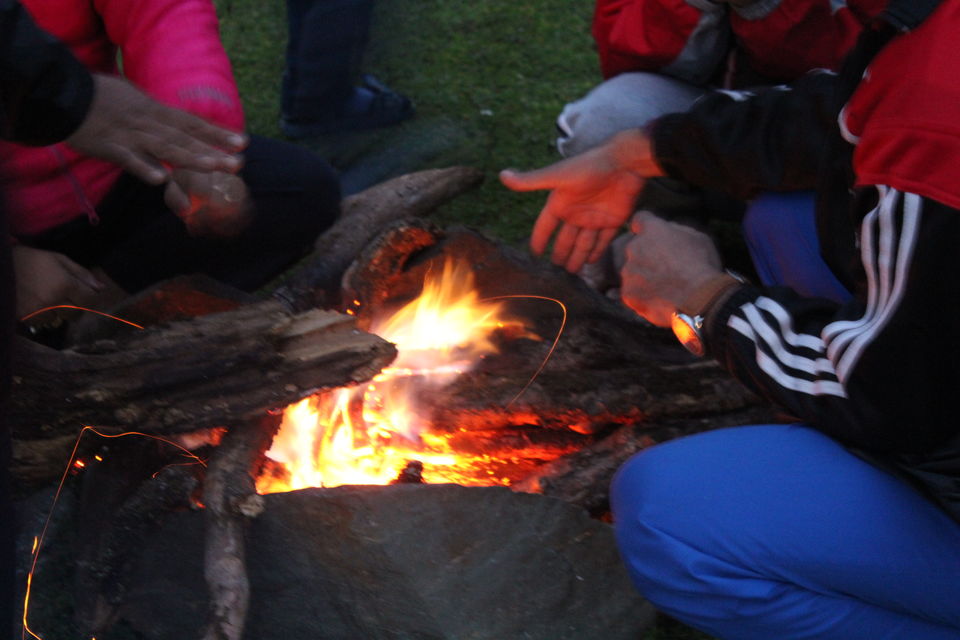 And not to mention, the best part of this trek- The Night Sky. It is heaven for all those sky lovers and star gazers out there. You can capture and gaze all night the formation of stars and the beauty of Milky Way Galaxy.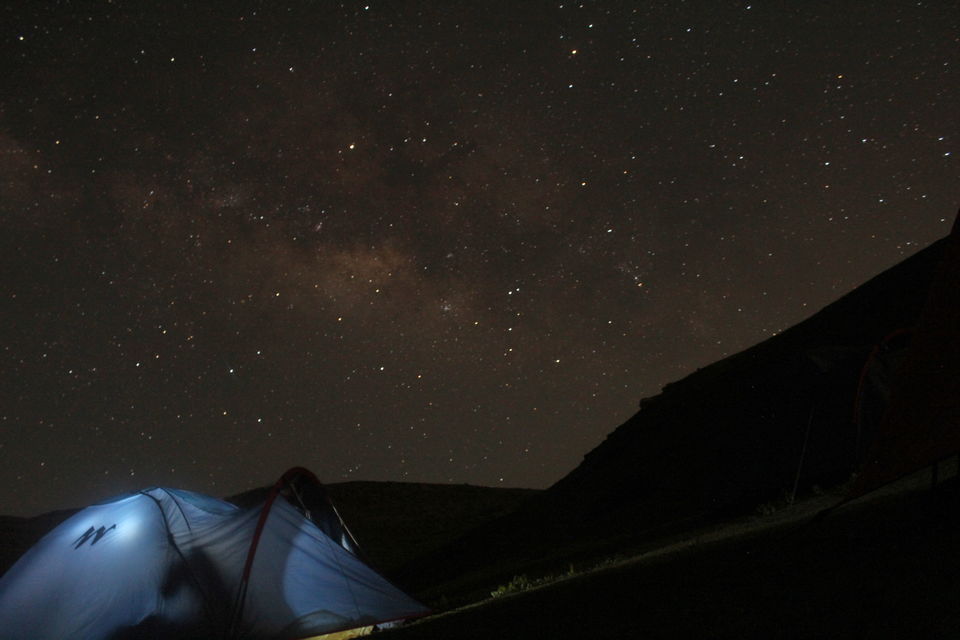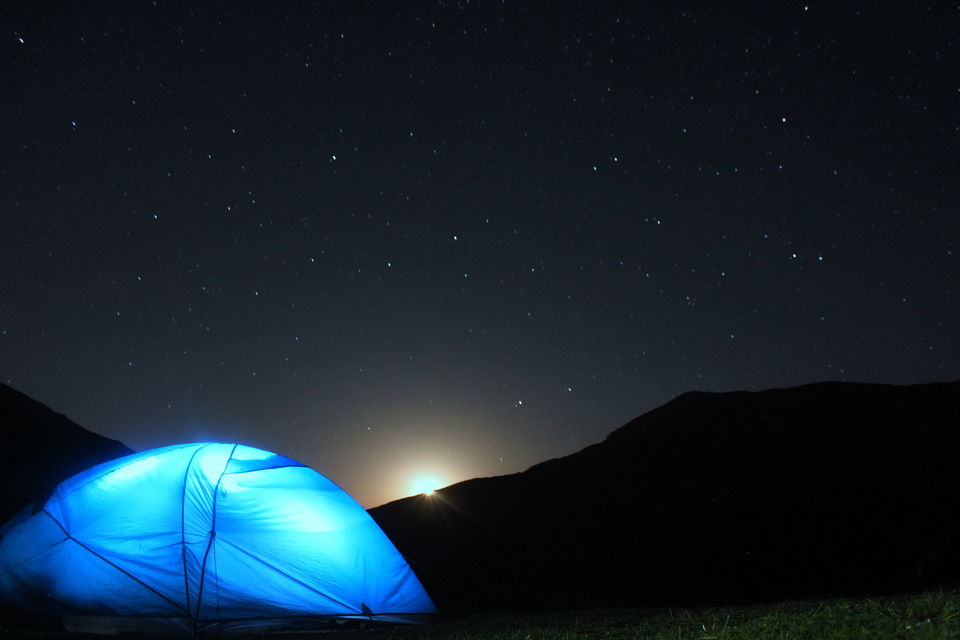 Day 4: Brahamtal - Brahamtal Peak - Brahamtal (8 kms)
Now day 4 trek is a trek to Brahamtal peak, which is at a 4 kms distance from Brahamtal. This is a one day return trek in which we have to reach Brahamtal peak and come back to Brahamtal same day and spent one more night here before we can leave for lohajung next day. Brahamtal peak is great peak at altitude of 3846 m. Enjoy a great view of Trishul mountain peak and other adjoining peaks of himalayan ranges.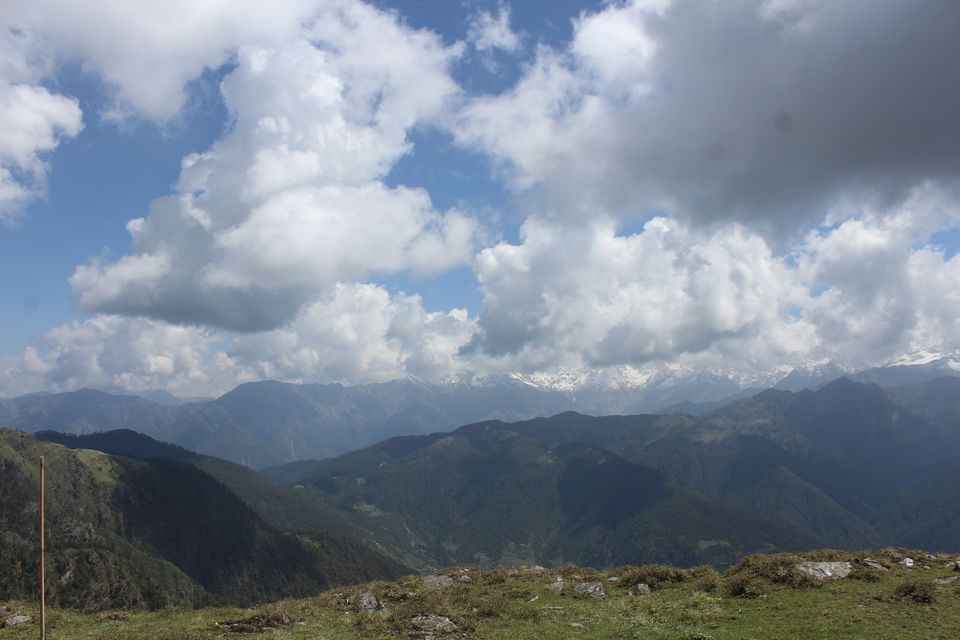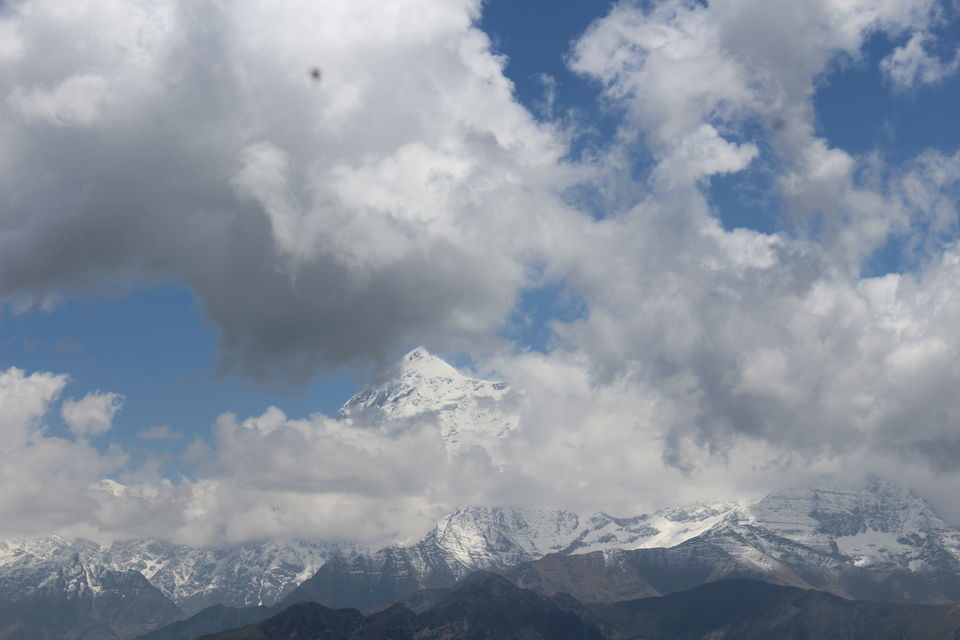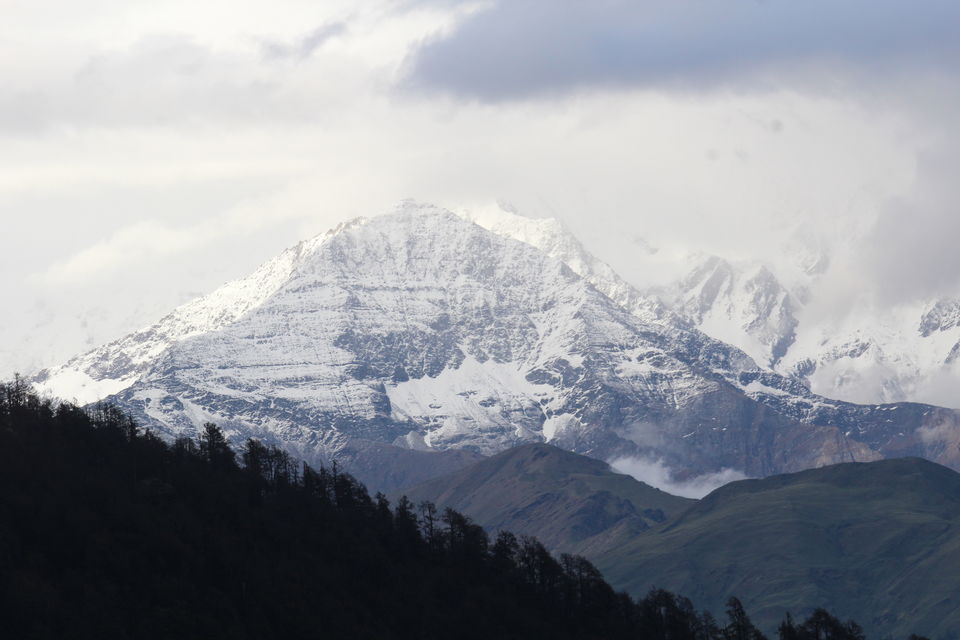 Day 5: Brahamtal - Lohajung (8 Kms)
It's time to say good bye to the beautiful place and head back to Lohajung via different route. Brahamtal to Lohujung is about 8 kms and it would take 6/7 hours. Enjoy the scenic view enroute, as they won't be coming back and you will have to. Reach Lohajung by evening and take a rest in guest house after a long walk.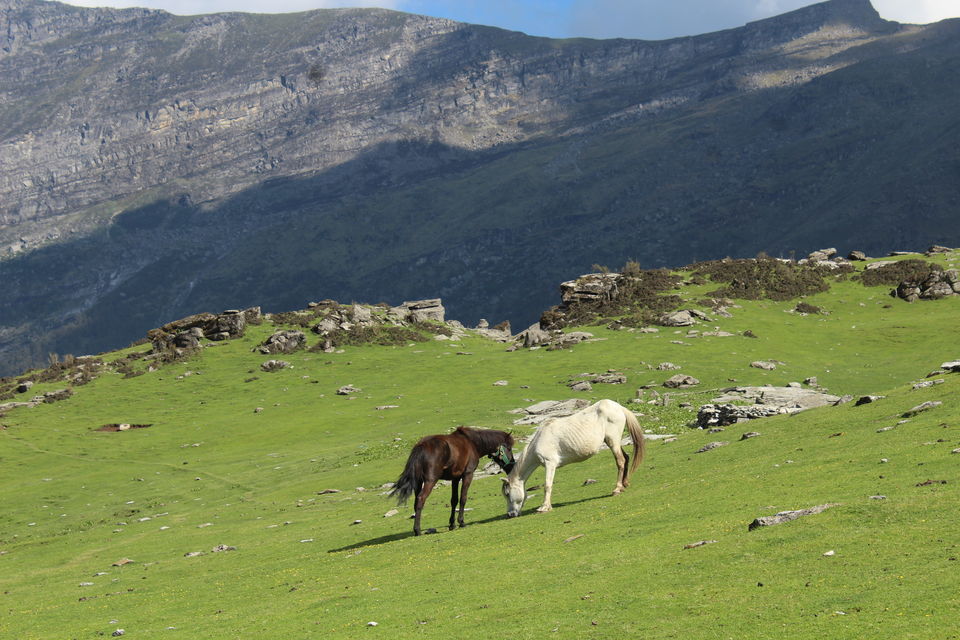 Day 6: Lohajung - Kathgodam(211 kms/ 8 hrs)
Leave Lohajung early morning by a small bus or jeeps and reach Kathgodam by afternoon to catch your train or bus from there.