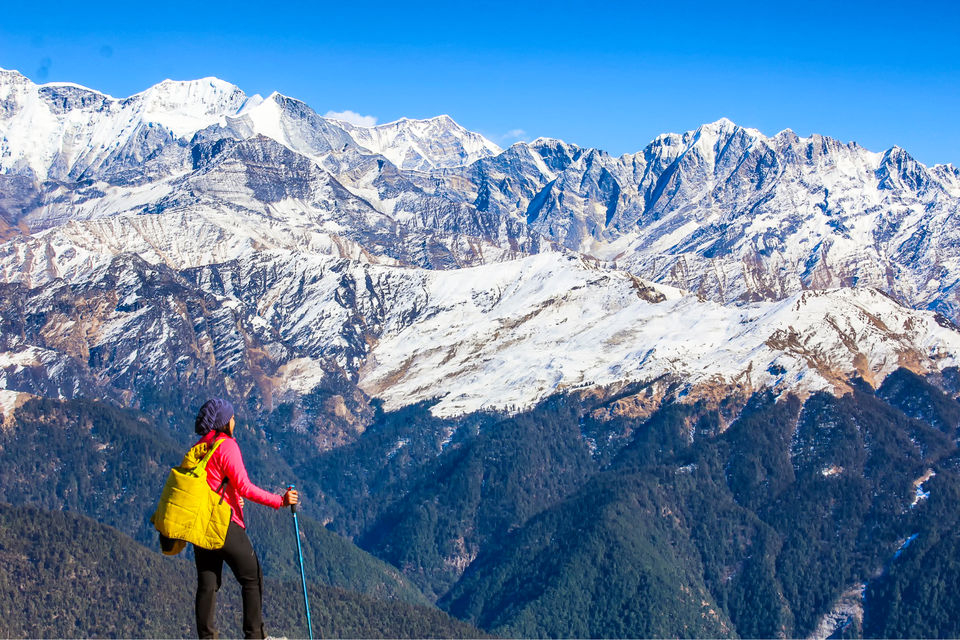 I had some of my most challenging and breathtaking experiences in Himalayas, but to me the outdoors is much more than just a beautiful place, it is a space that i go to destress, reconnect with my soul and be more present in the world.
So here i started my journey to Himalayas. It was 24th december 2016, I was all set to experience the beautiful Himalayas. There was so much excitement in my head and then i boarded my flight to Delhi, my friends (Shweta and Maurice) were coming from Mumbai and Dolly didi was coming from Bangalore. We met in Delhi and from Delhi we straight away moved to Delhi Cantt Train Station to catch our train to Kathgodam. It was an overnight journey to Kathgodam.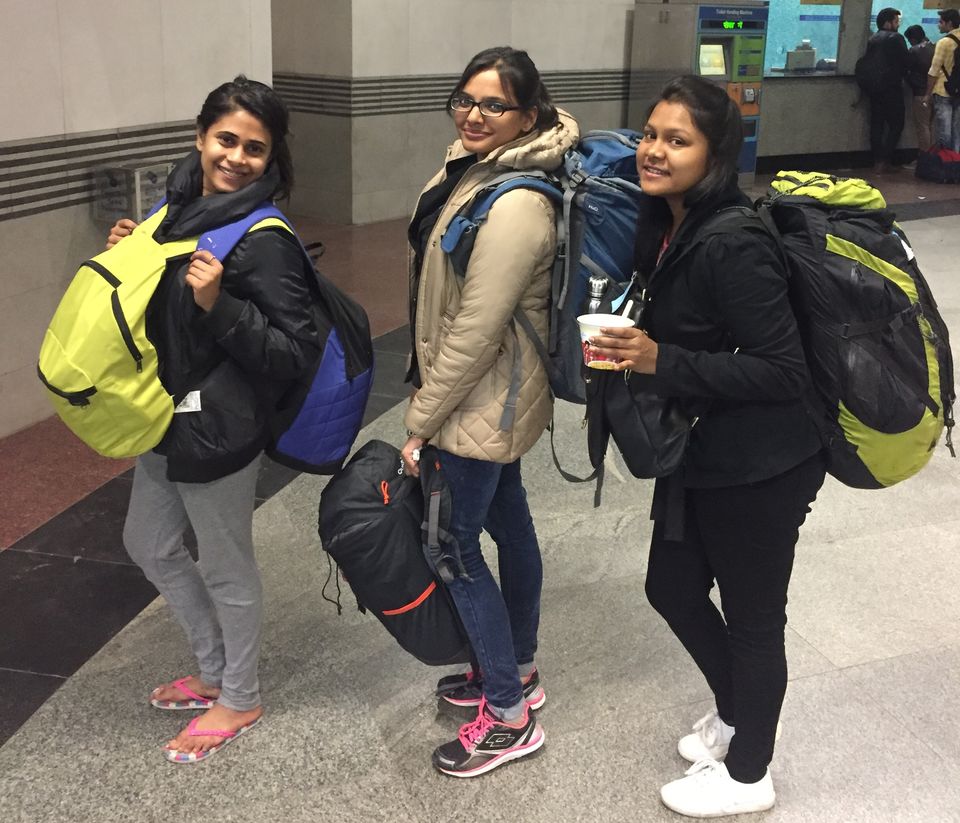 Day 1- Kathgodam - Lohajung
And now we were in Kathgodam to start our mesmerizing journey of 5 days to the abode of Gods. We were doing the trek with a trekking organization called 'Trek The Himalayas'. We were supposed to be picked up from Kathgodam and transported to Lohajung. Our vehicles were waiting at Kathgodam railway station. We had come to know that there were 18 of us doing the trek. After a short waiting of 1 hour and few formal introductions we were ready to start our journey. The road journey from Kathgodam to Lohajung exposed us to the magnificence of Uttarakhand and its surreal beauty. The view was breathtaking . It was the first time I was exposed to such brilliance of mother nature, mountains on one side and the other side dominated by picturesque river. Pindar river is what it was christened. It almost followed us till we reached our destination. we crossed Bhimtal lake,Almora, Kausani and Dhewal to reach Lohajung. This journey was long almost 12 hours including pit stops for breakfast, lunch and evening tea. We reached Lohajung around 7.00PM. We were welcomed by base camp coordinators and were served hot dinner after a small briefing. We were asked to assemble after dinner for going over the itinerary. During this assembling, we were formally introduced to our Trek Leader Tara. He started with the team introduction and briefed us on various aspects of the trek- trek itinerary, etiquettes,medical tips, green trail etc. We were enlightened on the importance of keeping the body hydrated. After this, we went to our respective rooms and got under the cosy blankets, little did we know what the destiny had planned for us for the next 4days!!
"Lohajung, as the locals say, is the place where Goddess Parvati had a war (jung) with the demon, Lohasur. Hence, the name, which translates to war with Lohasur." Interesting indeed.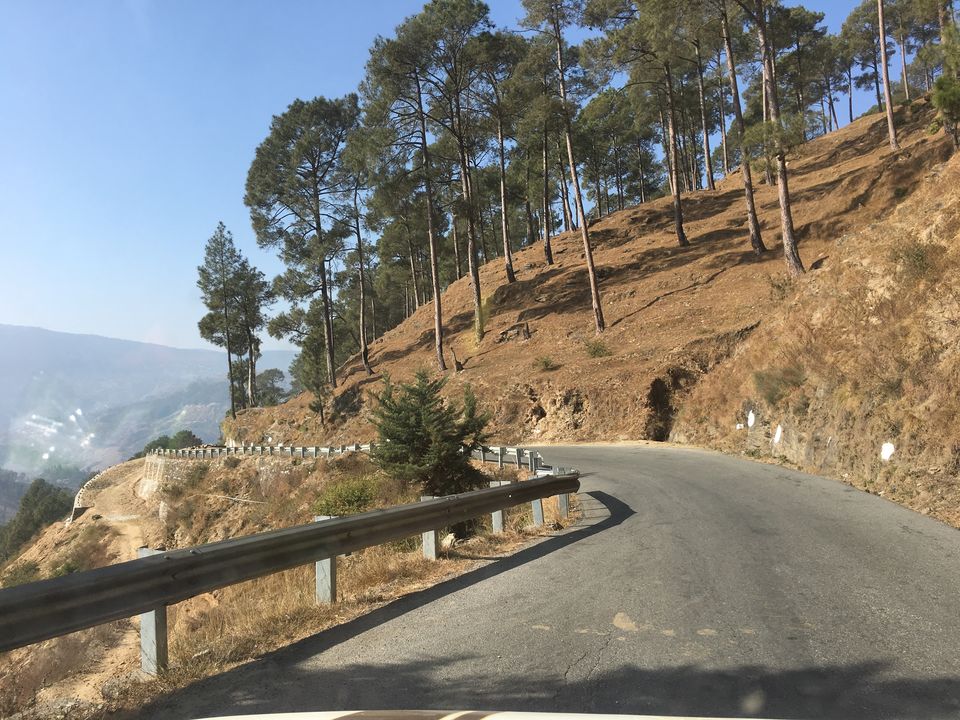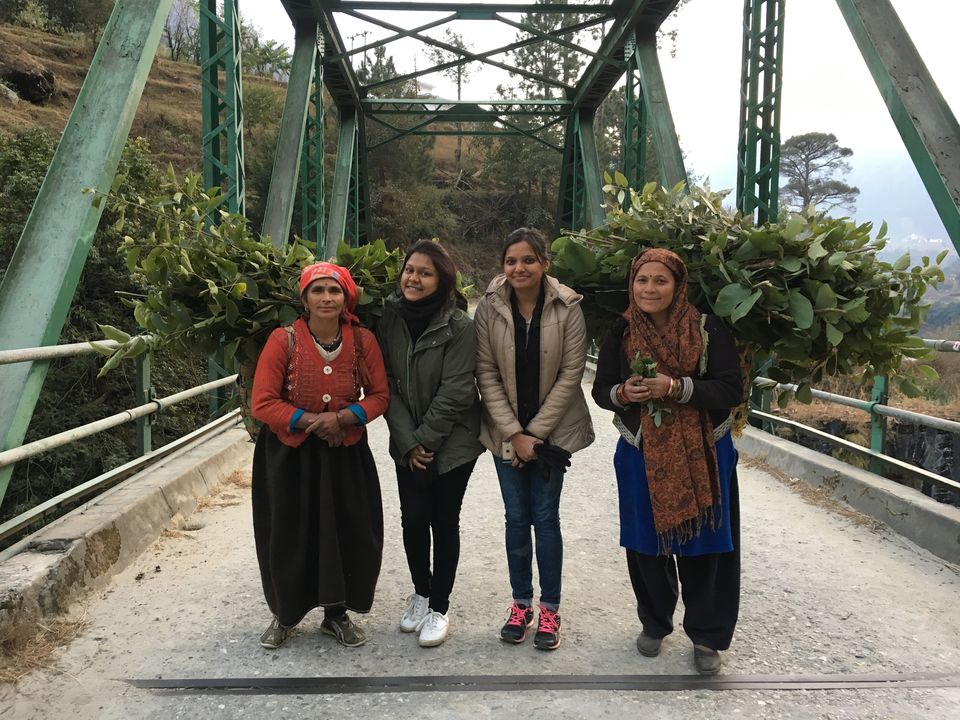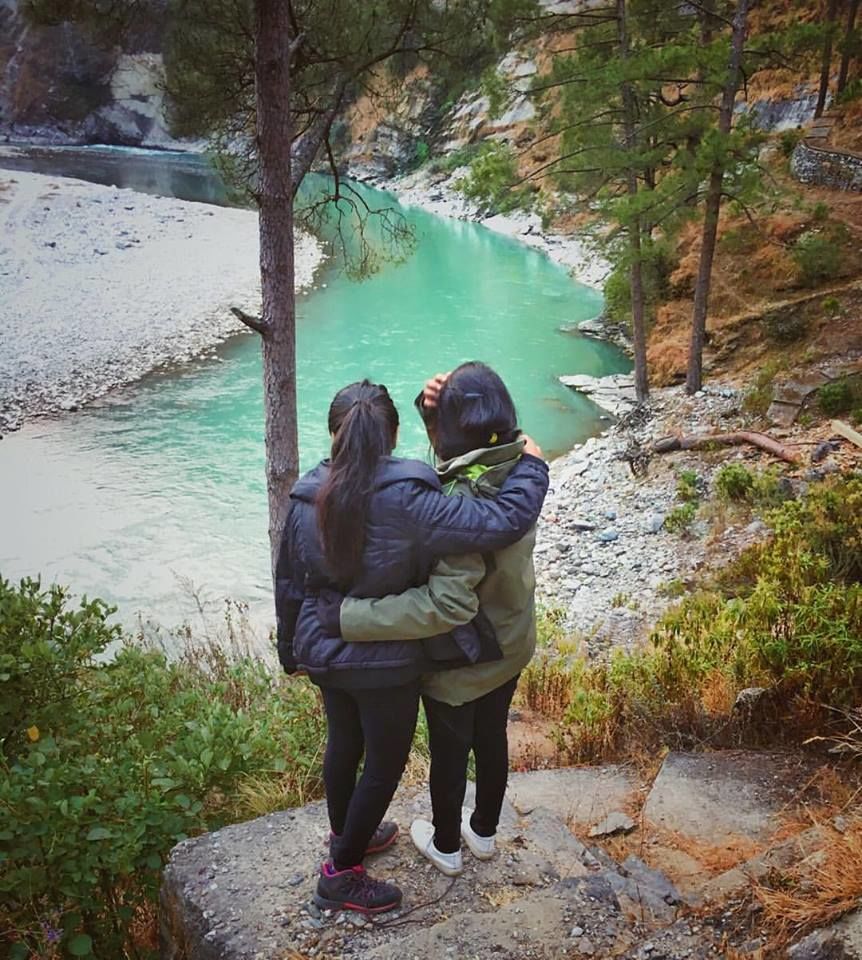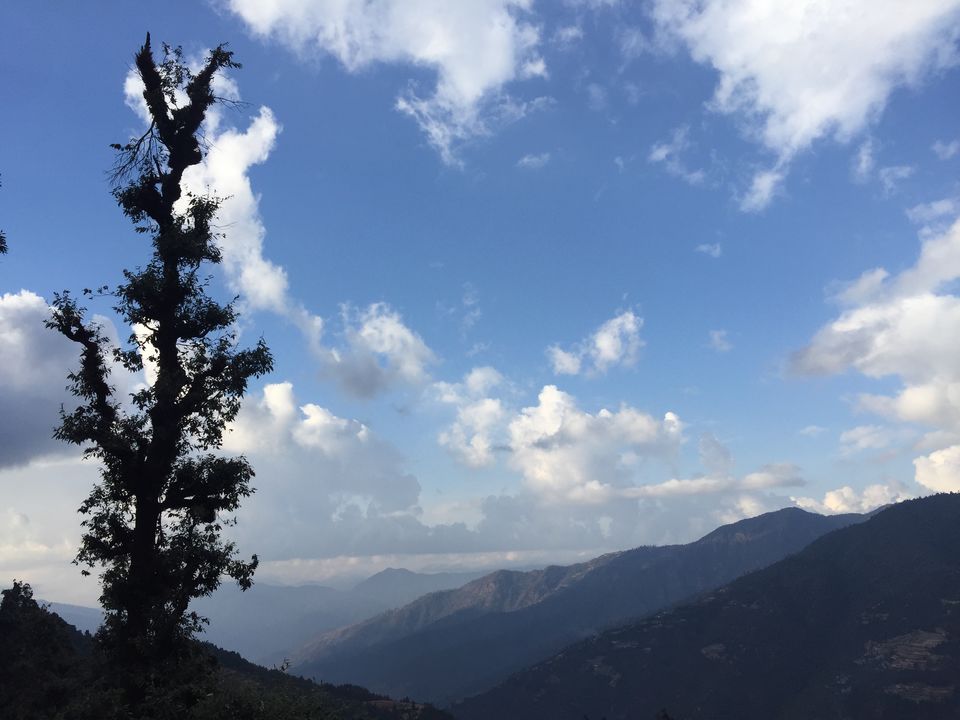 Day 2- Lohajung - Bekaltal
Next day morning everyone was awake by 7.00 AM. It was definitely a new beginning for me. I was excited to the core and was ready to take a giant leap of faith and overcome the thought of dubiousness. Tara introduced us to our Trek Guide Mahendar. Mahendar ji was supposed to lead us and Tara played the role of a sweeper (the last man in the group) to make sure no one is left behind. Both of them had mastered the art of story telling. Tara, constantly motivating us to move ahead. We had to cover a distance of 6 km to reach Bekaltal, our next camp. We started our trek, a climb through the village to reach our next camp. As soon as we started trekking snow fall started as well, We were pretty excited, this was the first snow in this time of the season and we were lucky to experience it, white snow; it was sufficiently beautiful to keep me going. I got so excited that I forgot about my tiredness completely, and was the first one to reach the Bekaltal Basecamp. I was exhausted, but I was ecstatic for surviving my very first day of trekking. Everyone was tired after a long trek of 6 hours. We were served dinner at 8PM and then everyone retired to their tents. This was our first night and it was terribly cold. we could hardly sleep. This was something beyond our regular lives.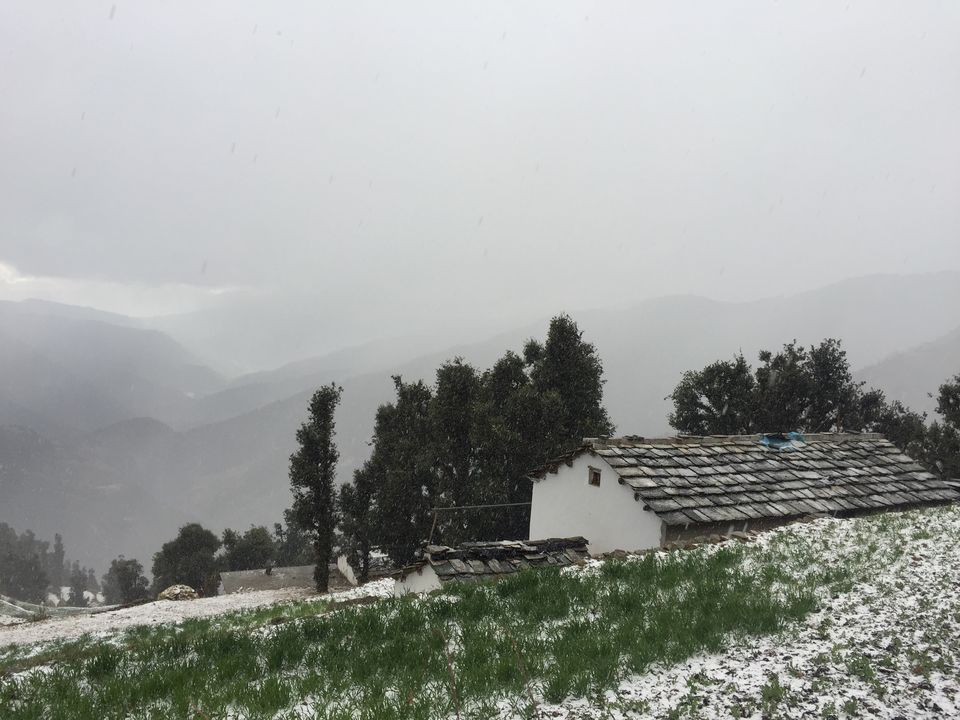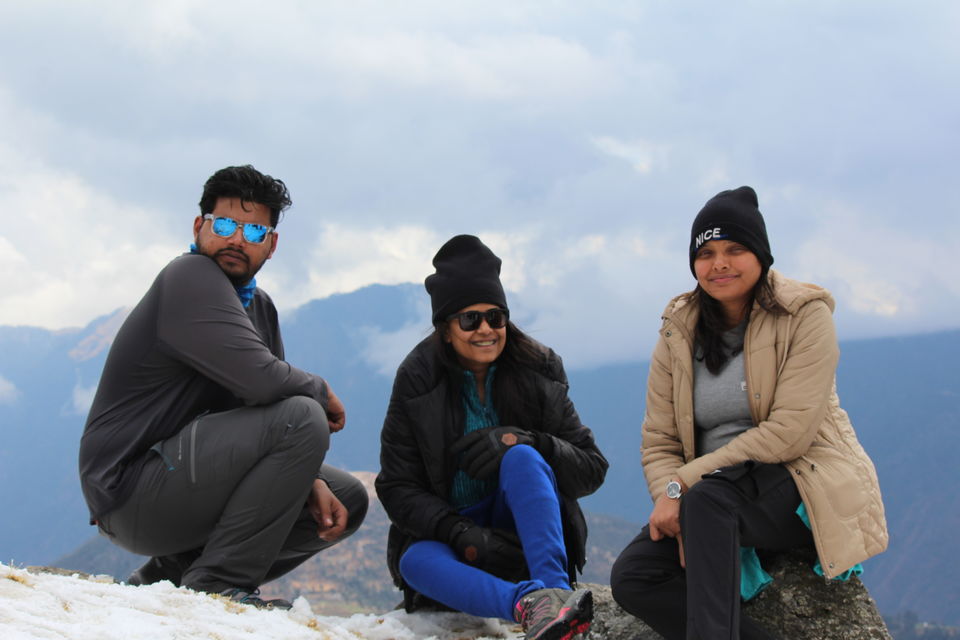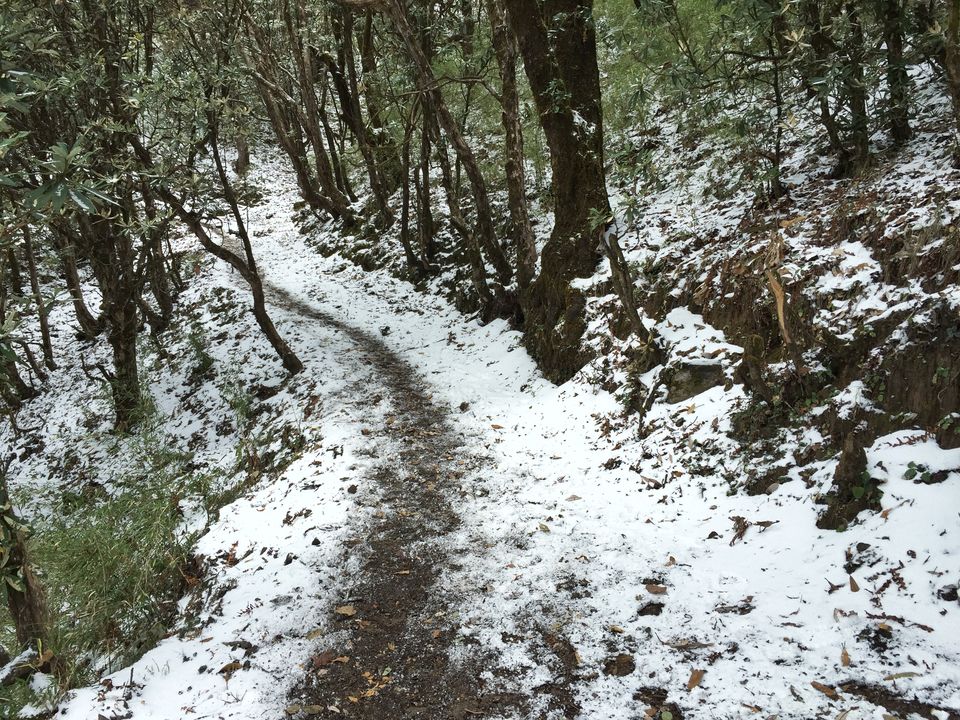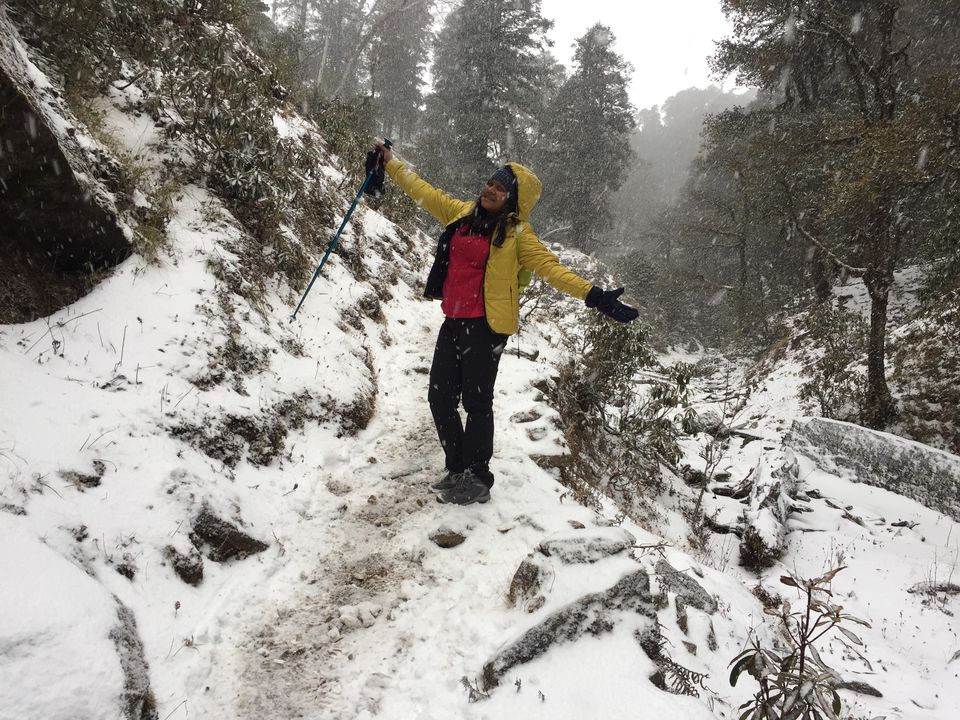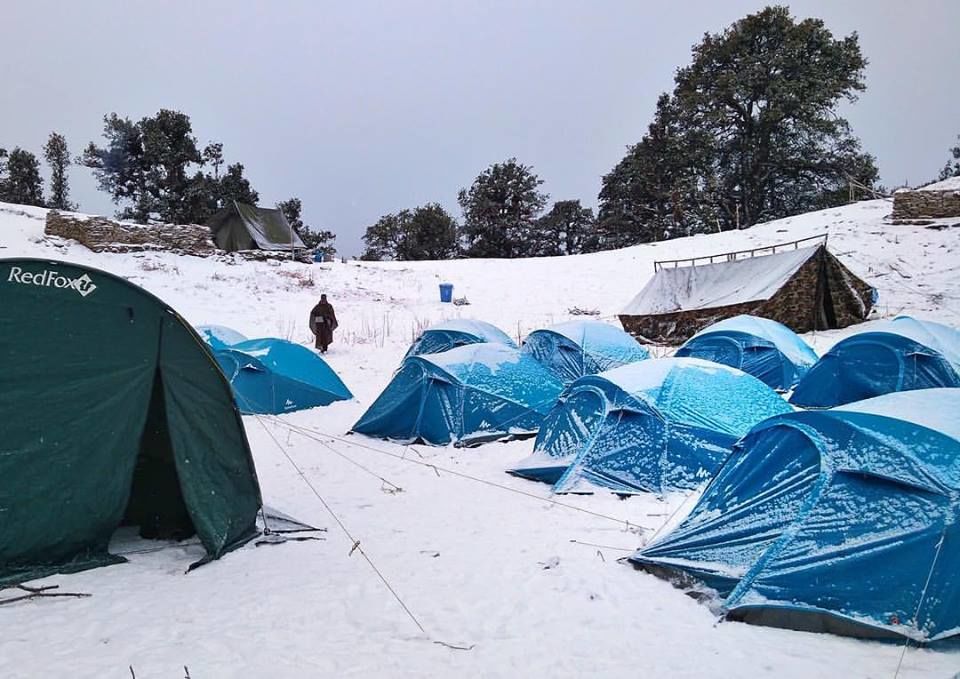 Day 3- Bekaltal - Brahmatal
By the second morning, When we woke up at around 6 in the morning, we could see snow over our tents. I had gained enough energy and was feeling ready for the day's trek. we'd be trekking mostly in snow, and I liked what I saw. The surroundings were sublime and I started thinking that the trek was not really a bad idea after all. Since there was no mobile network at all, I'd started socialising with fellow trekkers and most had interesting stories to share. Our trek leaders kept us engaged by narrating inspiring but relevant anecdotes so as to keep us going without thinking about what lay ahead. Crossing the splendid views of mountains and valleys all immersed in snow, we finally managed to reach our stunning basecamp in Brahmatal. By this time, I was more genial with everyone around as well as with myself. I took a stroll around the campsite. The atmosphere was wonderful.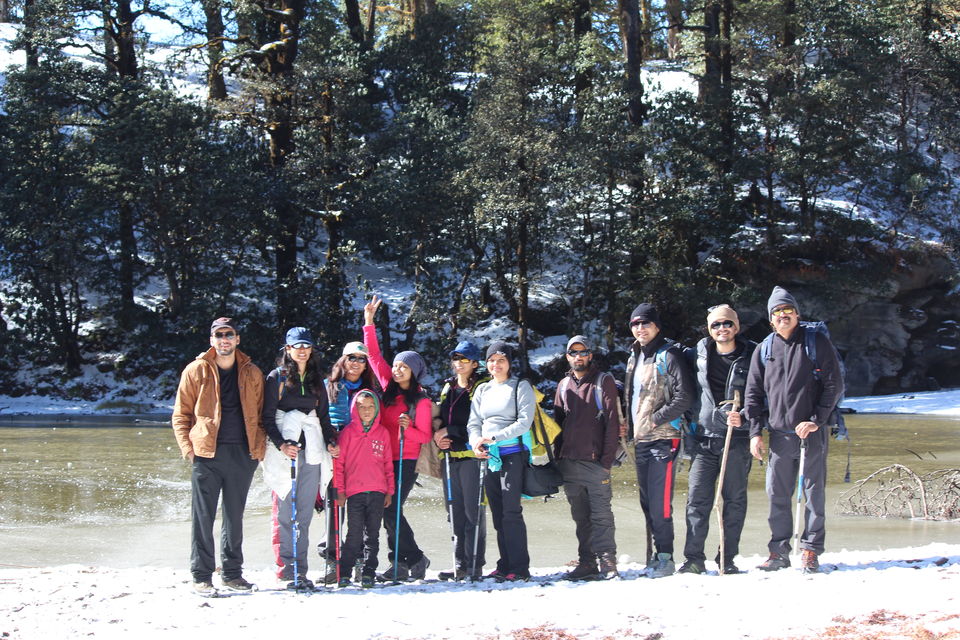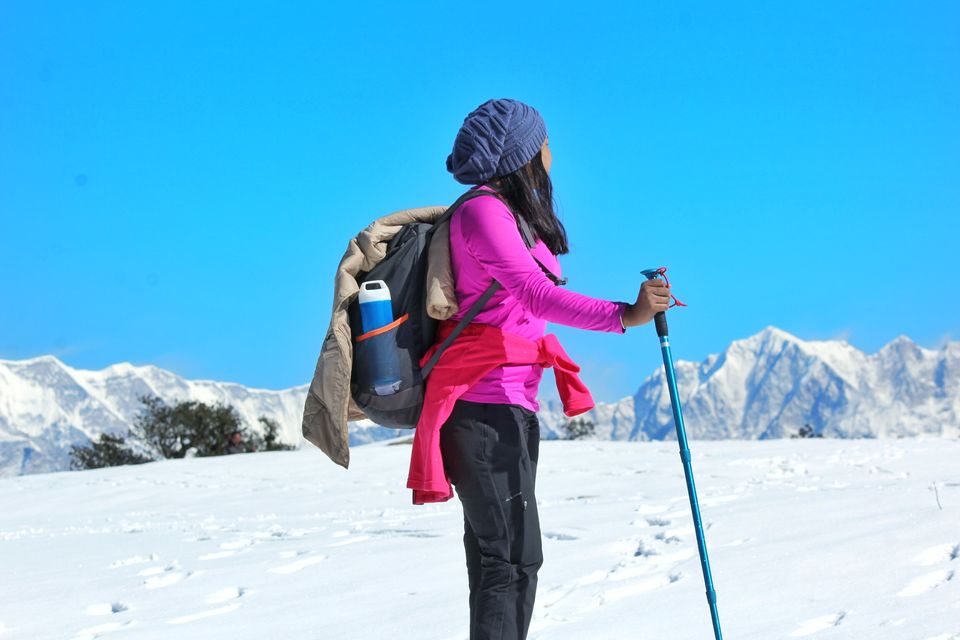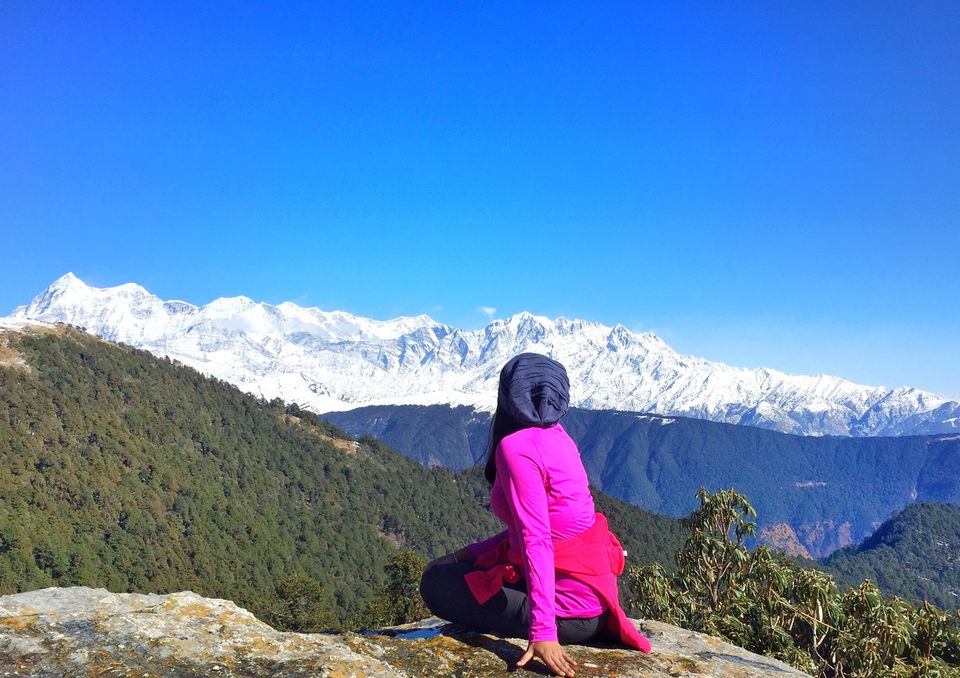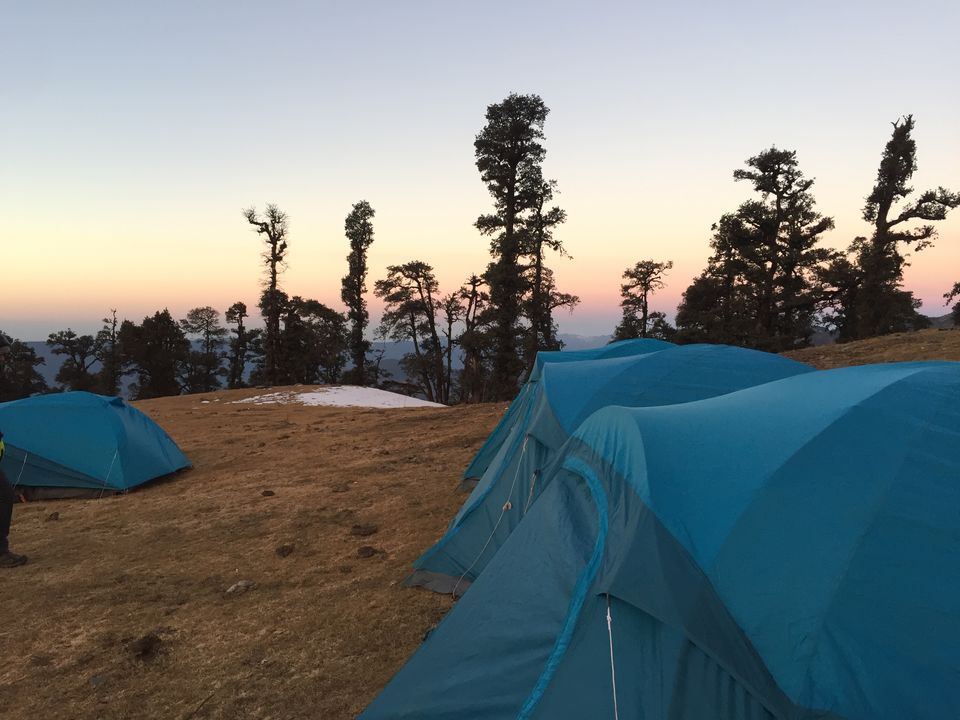 Day 4- Bramhatal - Bramhatal summit - Bramhatal
This was the day of the summit. We started our summit walk carrying just our day packs which contained only the bare necessities on our back and a torch in our hands. Fresh snow on the rocks was making it slippery and difficult to walk. There was so much excitement in my head. This was going to be our last great ascent in the entire trekking itinerary and I really wanted to reach the summit now. Fortunately on this day, the beauty of the route was enough to keep me going. Although the ascent was really tough some times, The trek was a forced climb, the last 1 kilometre was like fighting a war, between the brain and the heart. It was going to be an impeccable journey which was going to leave an indelible impression on me and I had realised that if I was mentally prepared for it, I wouldn't give up. And I didn't. We had started earlier on that day and hence by noon we had reached the summit. The sense of achievement had surpassed the feeling of happiness by a mile. And here I was, clicking celebratory pictures with my group and making merry quietly in my heart because this was one moment I wanted to cherish forever.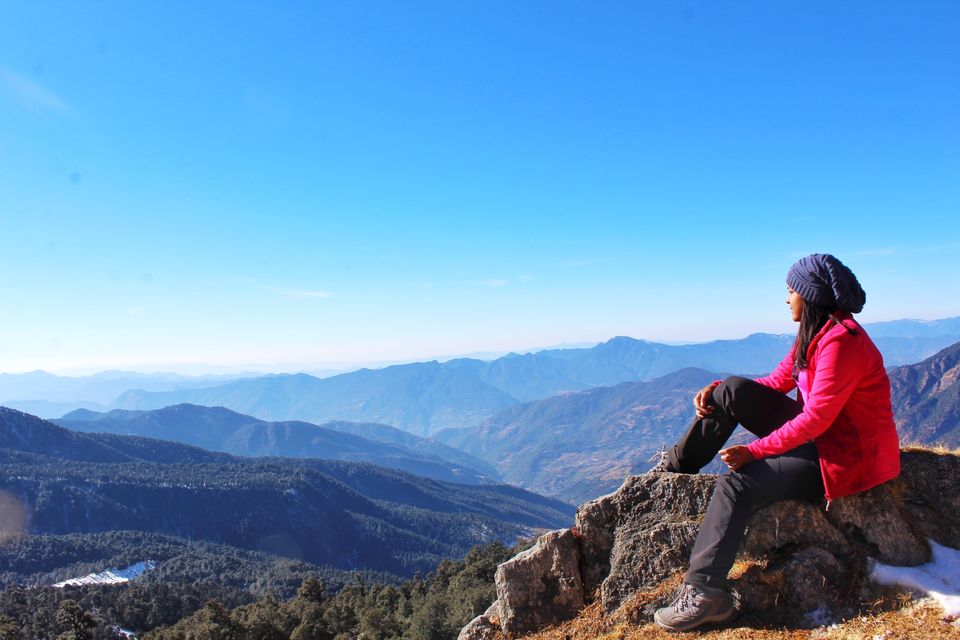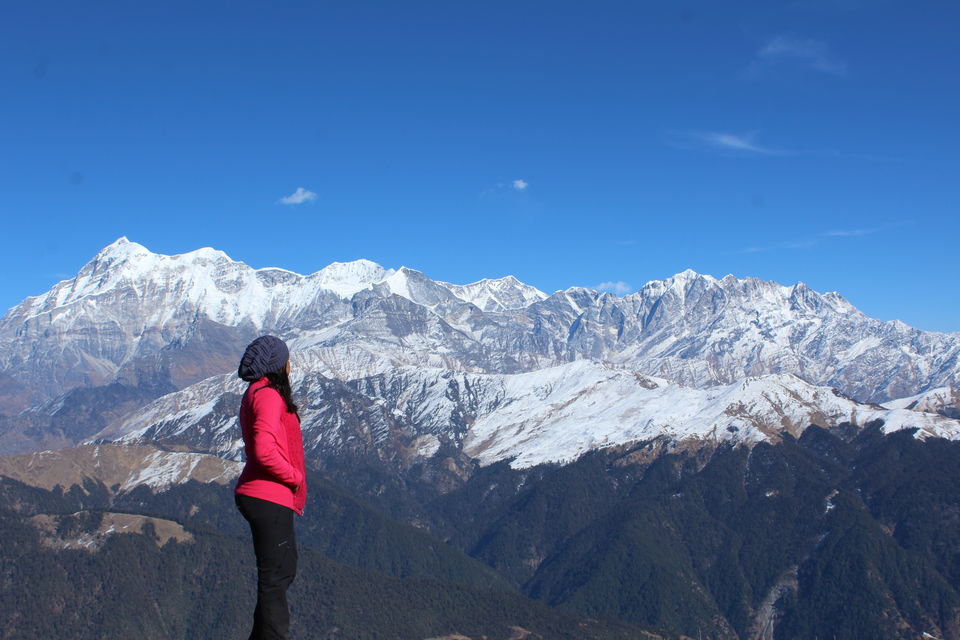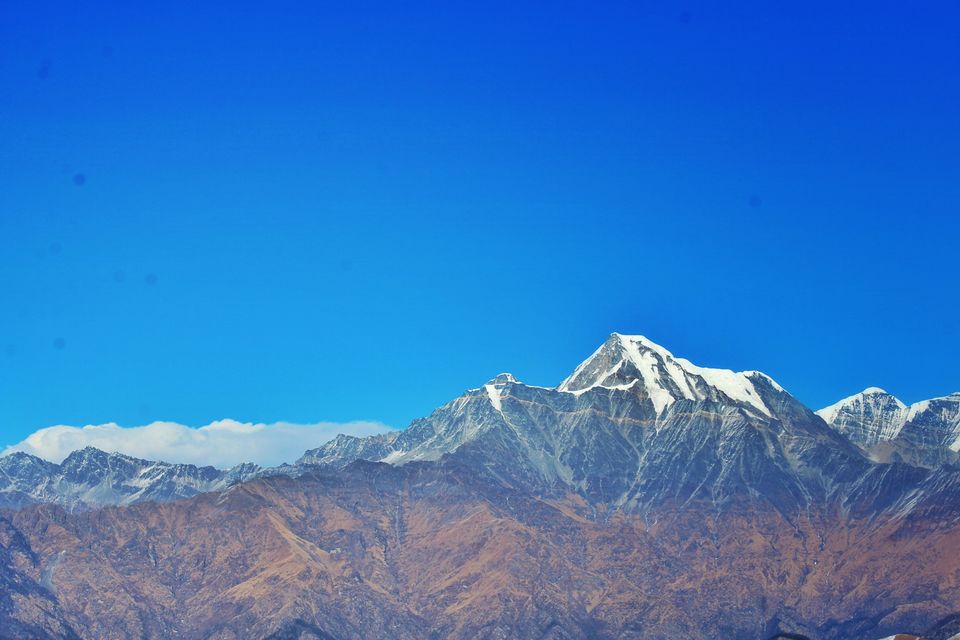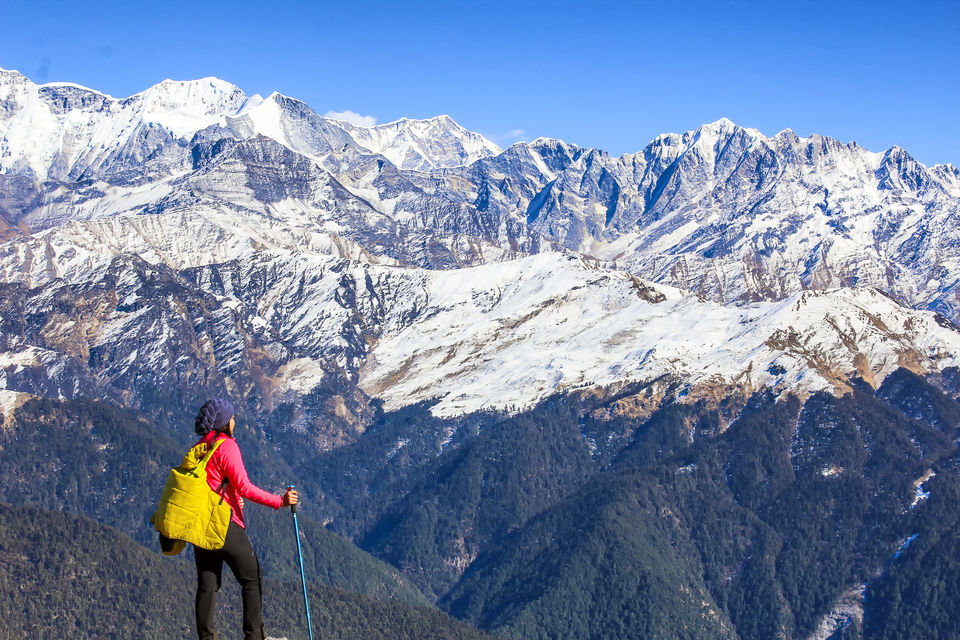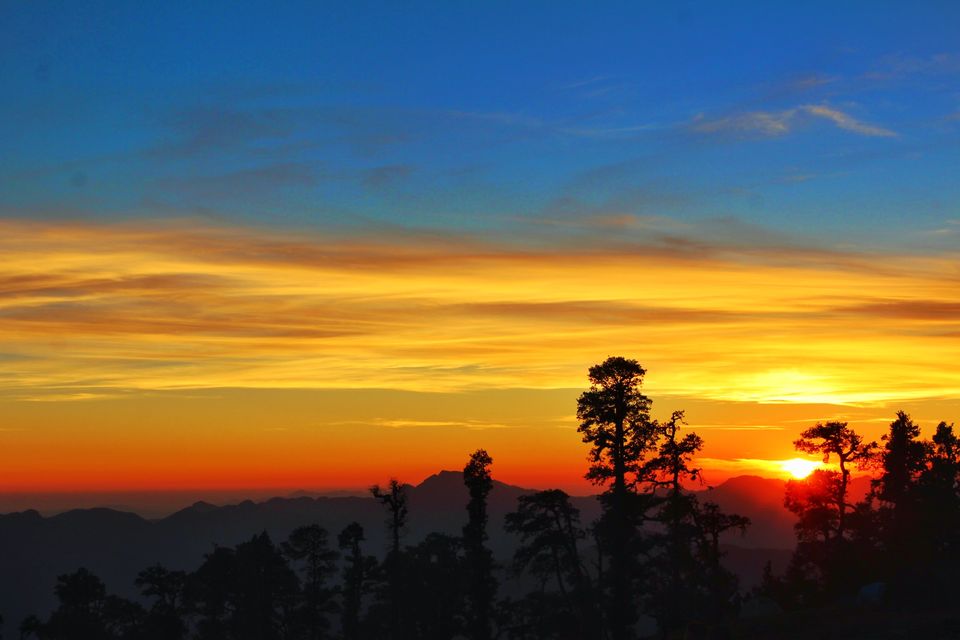 Day 5: Brahmatal - Lohajung
Today we were supposed to descend down to our base camp Lohajung which was a 10 km trail. We started early morning and almost ran through the straight trails. Since it was mostly downhill, the knees were punished. But the strange sights and stories were motivating enough. The TTH guys kept us engrossed by telling us mythical tales of the creator – Brahma – and how the Brahmatal Trek was named. . Everyone was more than helpful to everyone else and there was no envy, no pride involved. The concept of team building that I learned here. Finally, after continuously struggling with my limbs for half a day, I got a whiff of the basecamp from where we originally started the trek. Even though there was still over an hour to the destination, just a sight of it was comforting enough to bring a sigh of relief. My feet surprisingly started moving faster and I was at the basecamp in no time thence. I had never been happier at having achieved something in my uneventful life than I was at Lohajung that evening. I had come full circle; my first Himalayan trek was a success despite all the external and psychological adversities. Next day TTH arranged for a transport from Lohajung to Kathgodam. After a group dinner in a hotel in Kathgodam everyone parted their ways with a heavy heart and smile on their face. An epic journey was completed.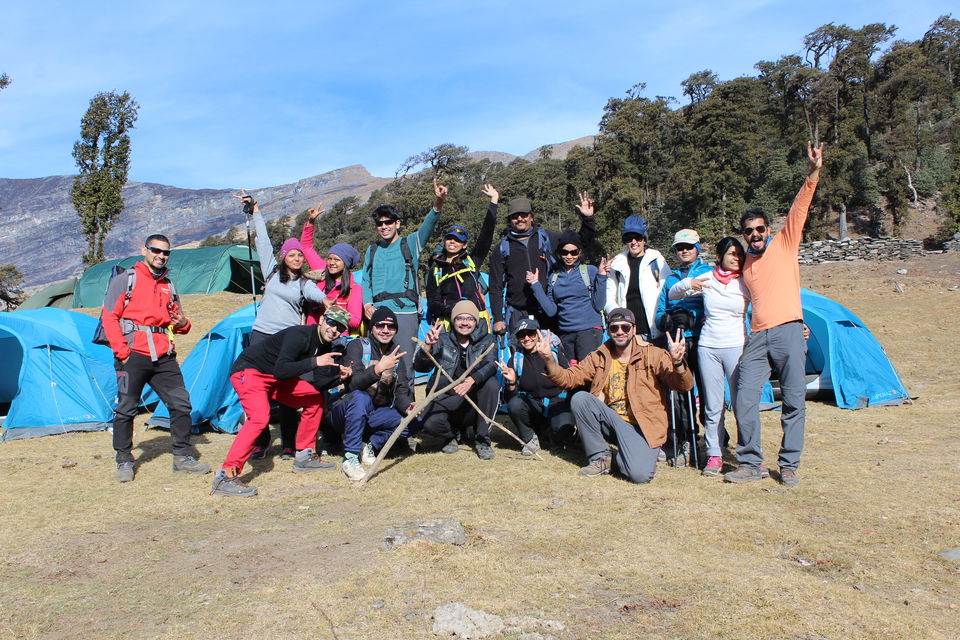 This experience made me realize that there is an infringed belief in us, that nothing bad could ever happen.This thought is bred by living in cities with high rise buildings and settling into comfortable routines. We are enslaved by a mechanic world where we can't survive for a day without internet. We are taken for a ride when we are put to challenge , both physically and mentally. Mountains change this complacency and makes us admire the grandeur of nature. I miss the addictive mountains and tranquil trails. I am still hallucinated by the clouds I saw amidst the beautiful sunset. This journey has instilled in me self-belief and confidence. It has given me the required push to try out new things in life without the fear of failure.
And special thanks to my friend Abhishek Sanyal who inspired me to write this blog. Make sure to visit his blog, he is an amazing Photographer. abhisheksanyalclicks.weebly.com