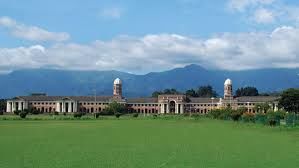 Dehradun is the capital of the Indian state of Uttarakhand, near the Himalayan foothills. At its core is the 6-sided Ghanta Ghar clock tower. To the southwest is Paltan Bazaar, a busy shopping area. Just east is the Sikh temple Gurdwara Nanaksar, topped with ornate white and golden domes. In Clement Town to the city's southwest, Mindrolling Monastery is a Tibetan Buddhist center with shrine rooms in its Great Stupa.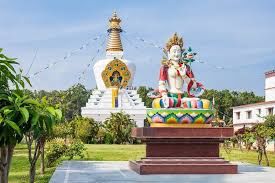 Dehradun is the capital city of Uttarakhand. It is located in the Doon Valley at the foothills of the Himalayas, this town is bordered by the Ganges and Yamuna Rivers of India. The city is known for its pleasant climate and is a connecting spot to the popular hill stations like Nainital, Mussoorie etc.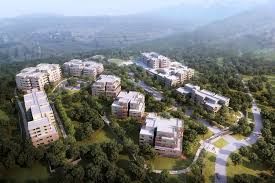 Places to Visit in Dehradun:
1) Sahastradhara- Sahastradhara meaning the 'Thousand Fold Spring' is a popular tourist destination in Dehradun. It comprises of waterfalls, caves and huge farming lands and provides a marvellous and refreshing experience to tourists.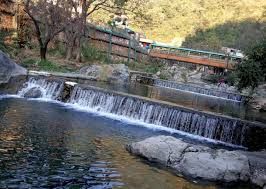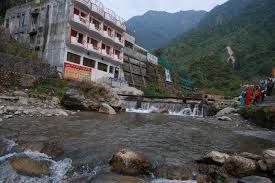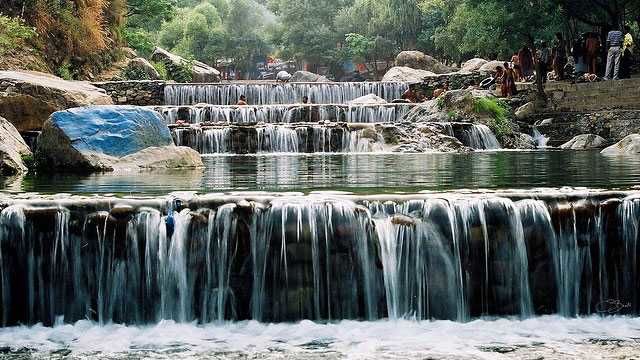 2) Tiger Falls- The Tiger Falls are hidden in the hilly terrains of Chakrata in Uttarakhand, India. It is 98 km from the state capital, Dehradun, 20 km from Chakrata and can be reached by a 5 km trek with rhododendron and oak trees surroundings. At an elevation of 312 ft, it is considered the highest direct waterfall in India. Tiger Falls is 50 meters high. They are situated amidst a picturesque setting of dense forests at the foothills of the Himalayas and is worth visiting by every traveller.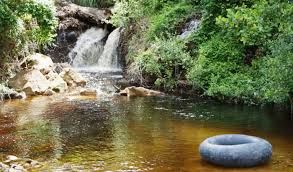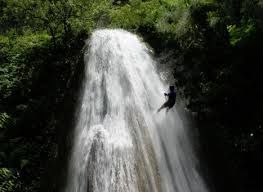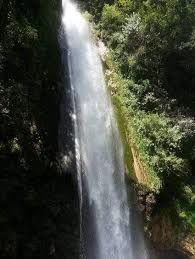 3) Robbers' Cave- Robber's Cave, located near Sahasradhara, is a river cave formation in Himalaya, located approximately 8 km from the centre of Dehradun City in Uttarakhand state of India. The cave is about 600 metres long, divided into two main parts. The cave has a highest fall of about 10 metres.The cave is divided into two main parts with its highest fall being 10 meters long. It is known for its unique natural phenomenon known as the disappearing stream and was believed to be used by the robbers to hide during the British Raj hence owing to its name.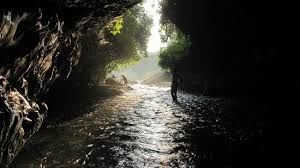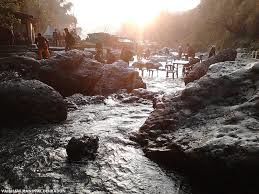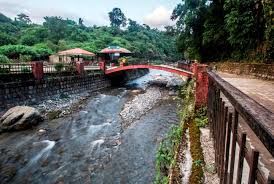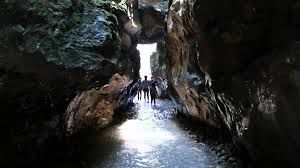 Distance From Delhi: 246 kilometres via Saharanpur-Delhi Road
Best Time To Visit: March to June
Things to do in Dehradun: Temple Visit, Trekking, Wildlife Tours, Educational Trips, Ice Skating and Sightseeing
How to Reach From Delhi:
By Rail: There are several direct trains to reach Dehradun
By Bus: There are several direct buses to reach Dehradun
By Air: Direct flights are available from Delhi to Jolly Grant Airport at Dehradun.