Located at an altitude of about 7000 ft above the sea level, Chakrata in Dehradun District of Uttarakhand State of India is a hill station and a famed tourist destination ideal for mount climbing, trekking and skiing. The town was known earlier as Jaunsar bawar, a small hamlet of Jaunsari tribe.
Yamuna valley is located down the hilly town. Chakrata was developed by the British rulers and was a summer retreat for the high executives of English East India Company. Presently Chakrata encloses military cantonment and the access is restricted here for civilian travelers.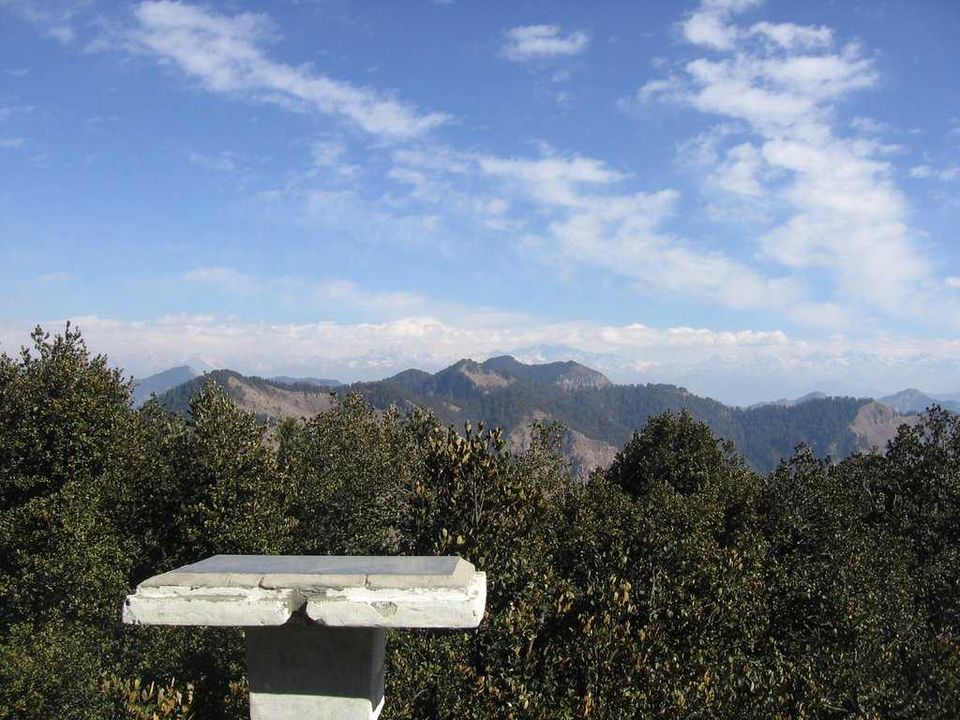 Kharamba peak is the highest mount in Chakrata with an altitude of about 10,000 ft. Nature lovers, Trekkers, bird watchers and wild life enthusiasts can spend days together here in the lap of Chakrata exploiting the nature's hidden treasures and beauties. The forest around Chakrata is habitat to an amazing flora and fauna including panther, spotted deer and wild fowls.
nearby
Chilmiri Neck:
Chilmiri Neck is the peak point in Chakrata where the mess and quarters of military cantonment are located. The view of the scenic verdant land and dense forests from Chilmiri Neck leave an unforgettable impact. It is an ideal place for bird watching and butterflies of different colors are in plenty here. T
Deoban (Devban):
Situated 16kms from Chakrata, Deoban is located in the hilly terrains of Chakrata covering the elevation from 2,200mts to 3,025mts above sea level. Deoban is the perfect spot in Chakrata from where you can see the captivating and eye feasting views of the enchanting Himalayan range.
Tiger Falls:
Tiger falls is the main attraction in Chakrata - 20 kms from Chakrata. This mesmerising waterfall can be reached by an easy 5km trek with rhododendron and oak trees everywhere. The adventurous trek to the Tiger Fall is an enthralling experience. Tiger falls is one of the highest waterfalls in India falling from a height of about 312ft.
Kalsi:
Ashoka Pillar Rock Edict built in 450 B.C. at Kalsi represents the post-warfare era when king Ashoka converted himself to the Buddhist faith. The edicts ever aimed at the moral elevation of his people. An edict at Kalsi made up of quartz is 10ft in length and 8ft in breadth.
Kanasar :
28 K.M. from Chakrata. A forest of deodar or pine. The deodar trees here said to have the largest trunk in Asia.
Mundali, Kimona Water Fall, Budher Forest, Budher Cave (25 kms) and Thana Danda Peak are other popular tourist places in the vicinity of Chakrata