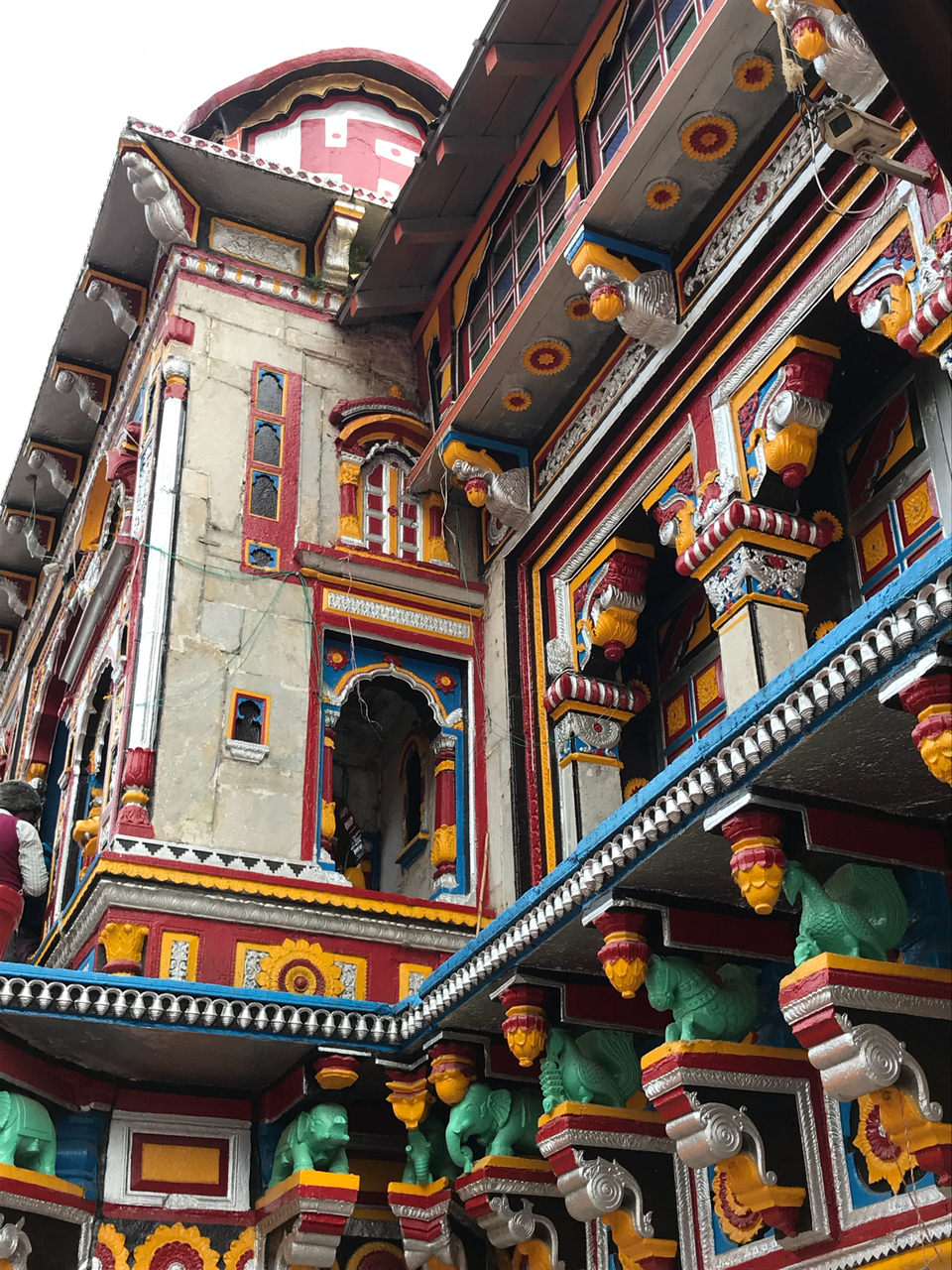 Where do I begin? Very excited to go to Hemkund Sahib & Badrinath we started out trip in Delhi. Hired an Innova for abt 7-8 days for our to and fro travel. We were 2 couples on this journey. My friends Harsha & Lokesh, My wife Mayuri & Myself. Day 1 was just travel. Since it's season time for people visiting the Char Dham we got jam packed traffic throughout our journey. Delhi to Haridwar is abt 200 km. It's took us abt 9 odd hours to reach. On our way we stopped at Modi Nagar, has a very famous food joint named Jain Shikhanji. As the name suggest it's very famous for its Shikhanji and Chole Kulche
Reached Haridwar supa tired at abt 5.30pm. Made a quick stop at Har Ki Pauri for the Ganges Aarti. It was sublime. The Aarti takes place at the banks of the Ganges at abt 7.20 pm daily. People start coming at 5 pm to sit right in the front to see the Aarti
Haridwar-
Haridwar is an ancient city and important Hindu pilgrimage site in North India's Uttarakhand state, where the River Ganges exits the Himalayan foothills. The largest of several sacred ghats (bathing steps), Har Ki Pauri hosts a nightly Ganga Aarti (river-worshipping ceremony) in which tiny flickering lamps are floated off the steps.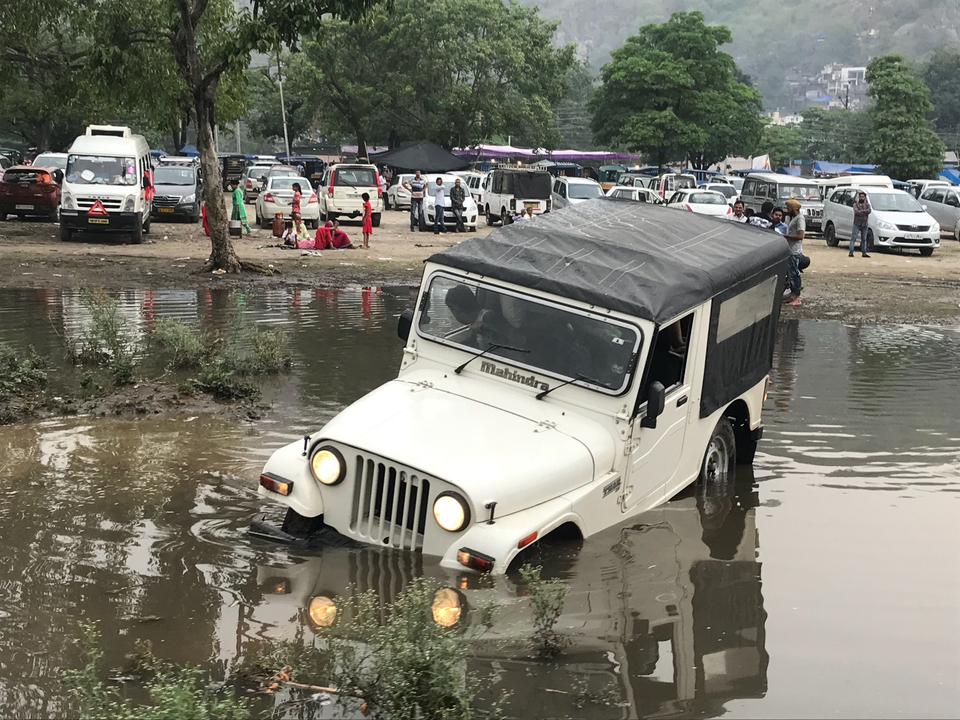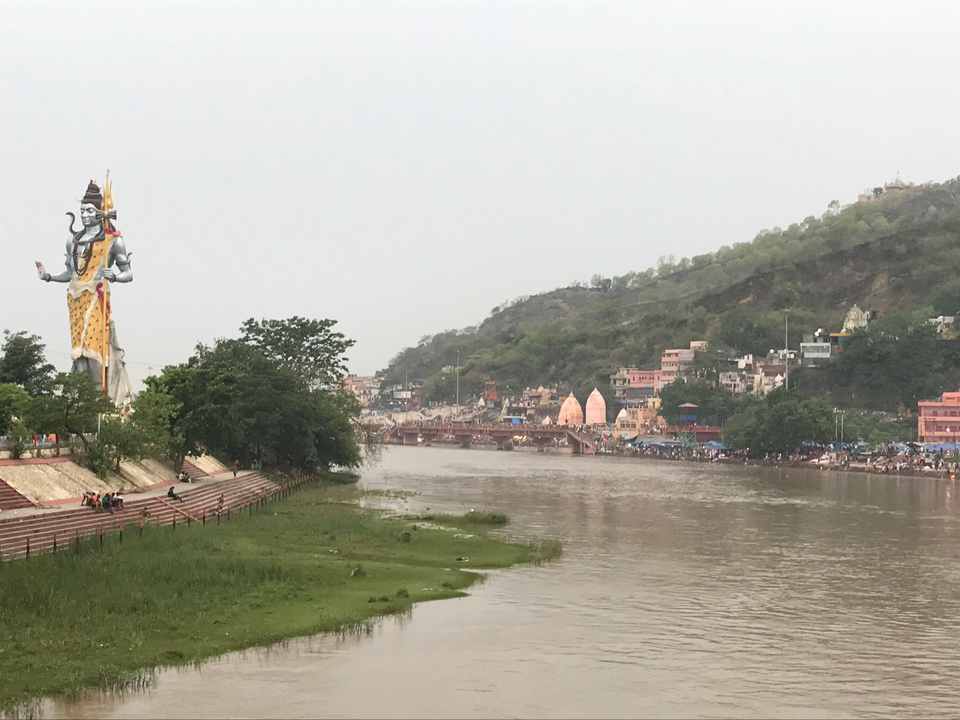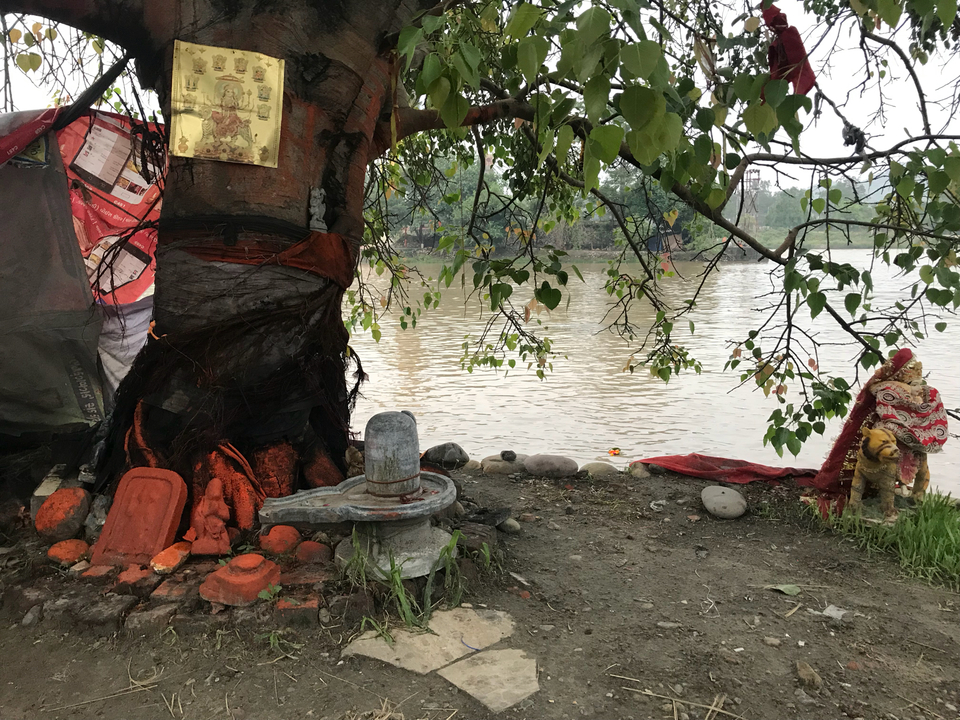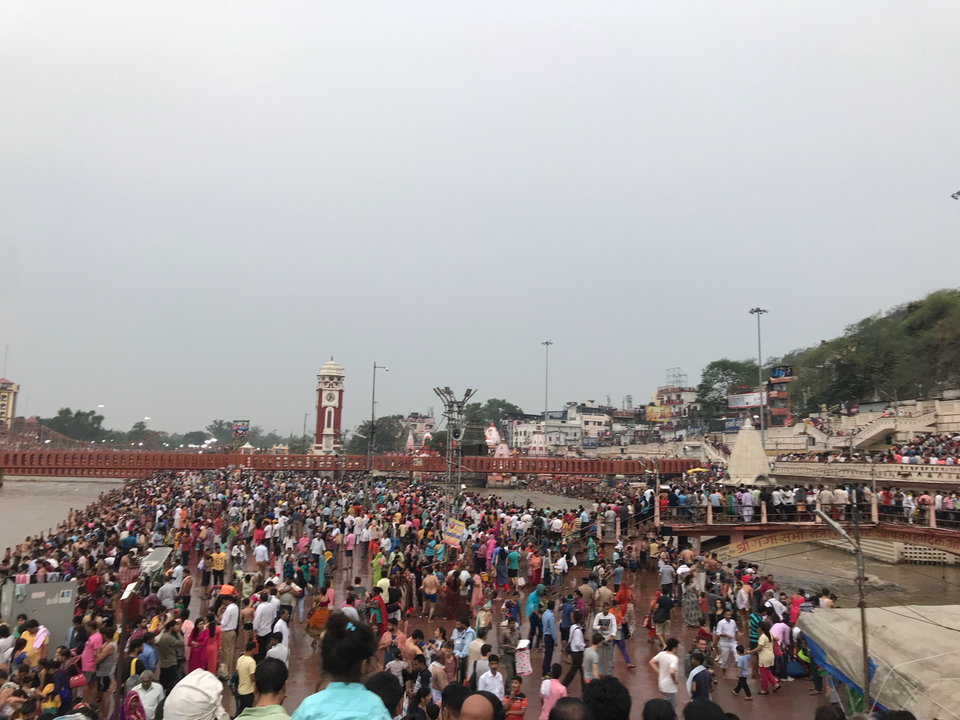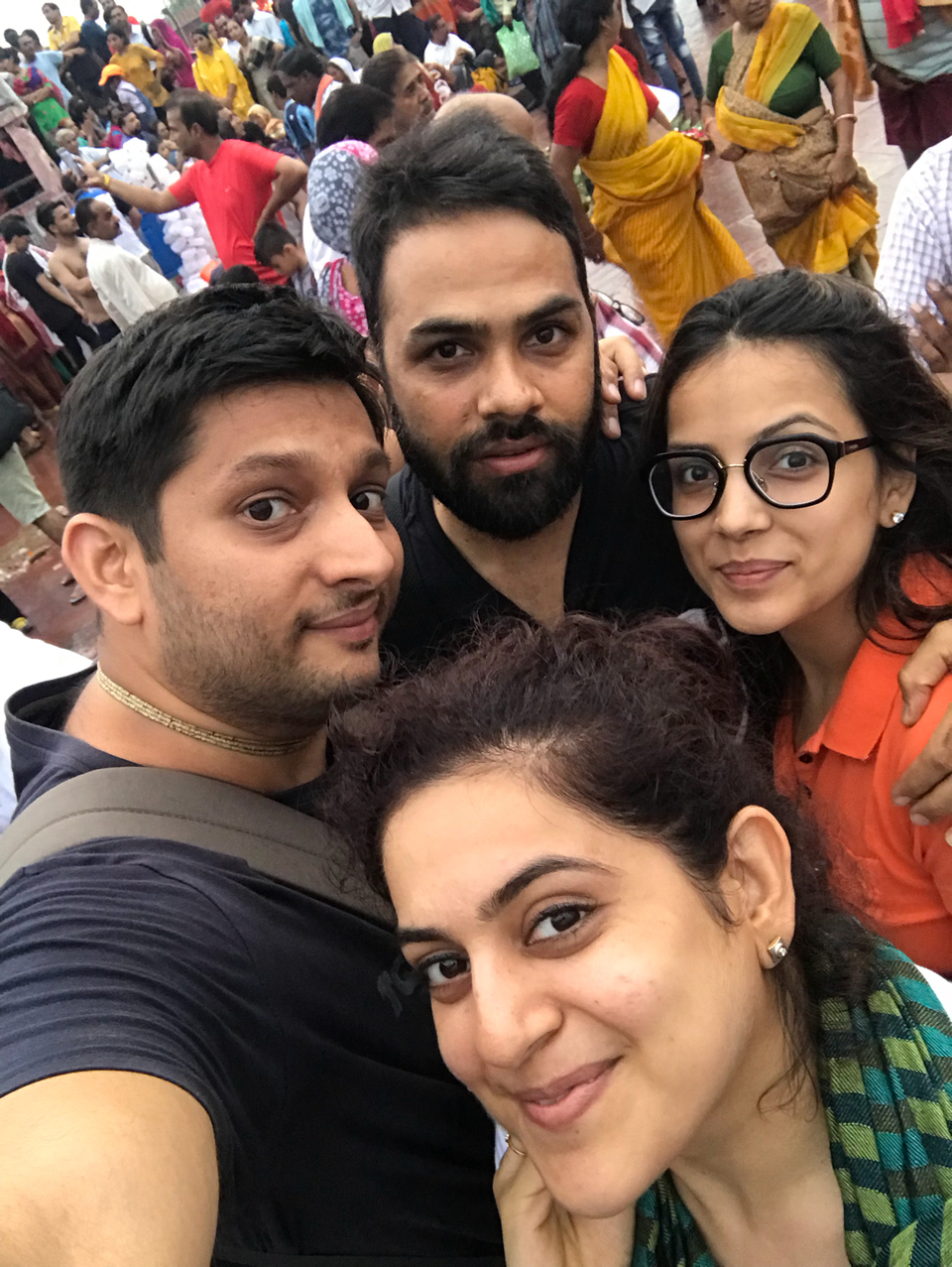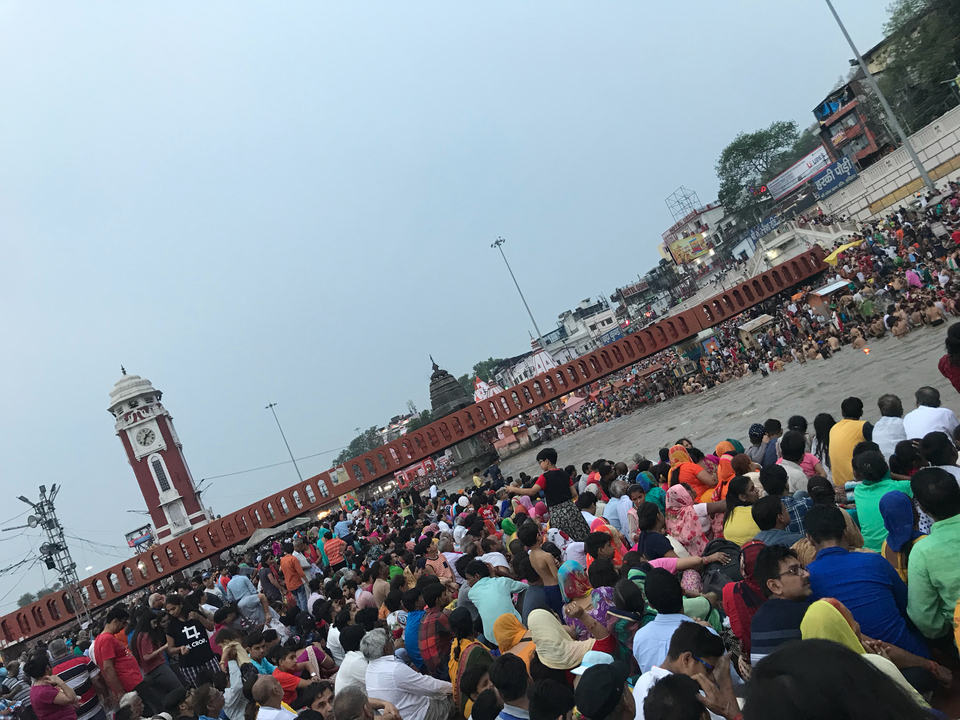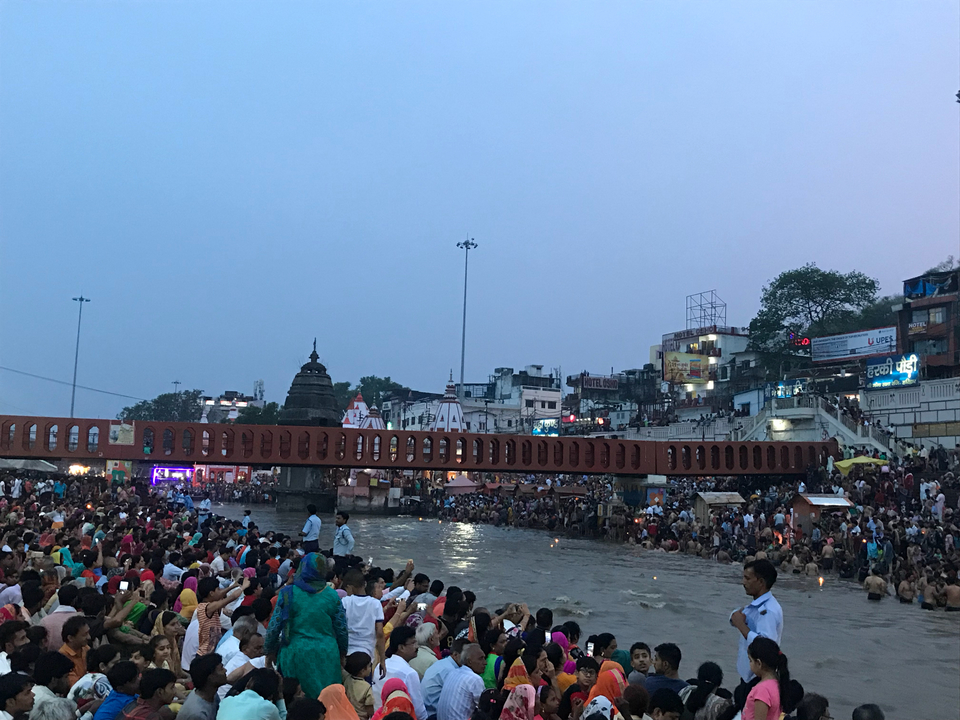 Post the Aarti we could only want is to hit the bed. Checked into Hotel Urmi. The hotel offered sumptuous dinner. The hotel was pretty new and very cozy. Highly recommended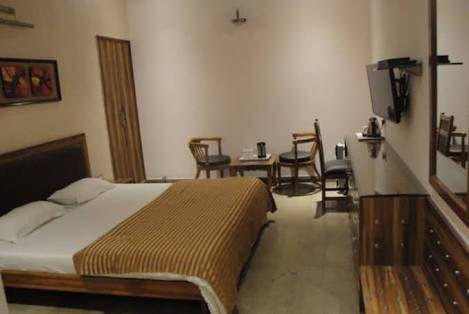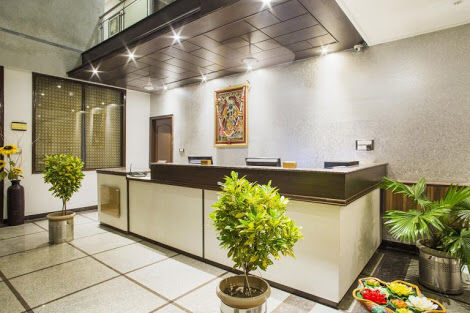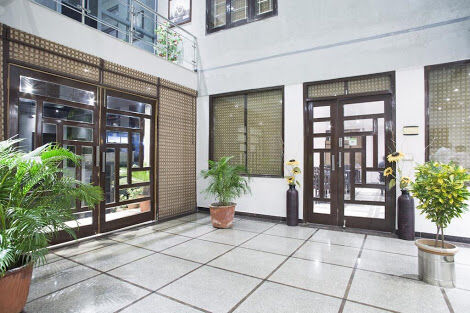 Enroute Govind Ghat, Foothills of Hemkund Sahib
After a super filling breakfast at Hotel Urmi started our day at abt 9 am for Govind Ghat. Haridwar to Govind Ghat is roughly 270 km. Estimated time was abt 9 hours, but to our hard luck it took us 12 n half hours to reach. Rains and traffic welcomed us with open arms. Though our journey was pretty comfortable with some breathtaking views of Uttarakhand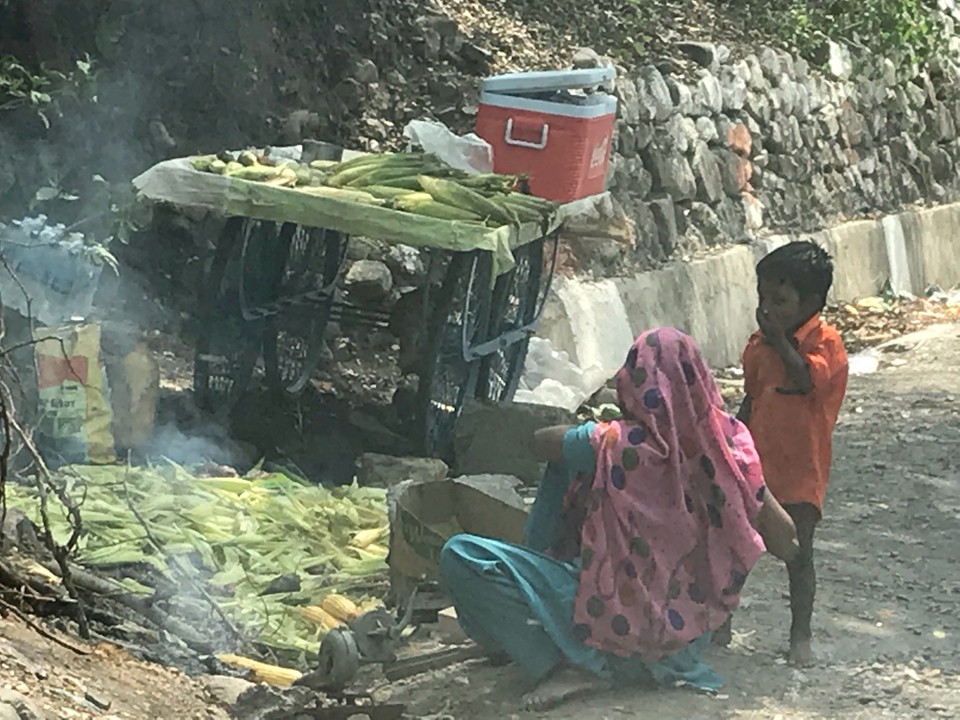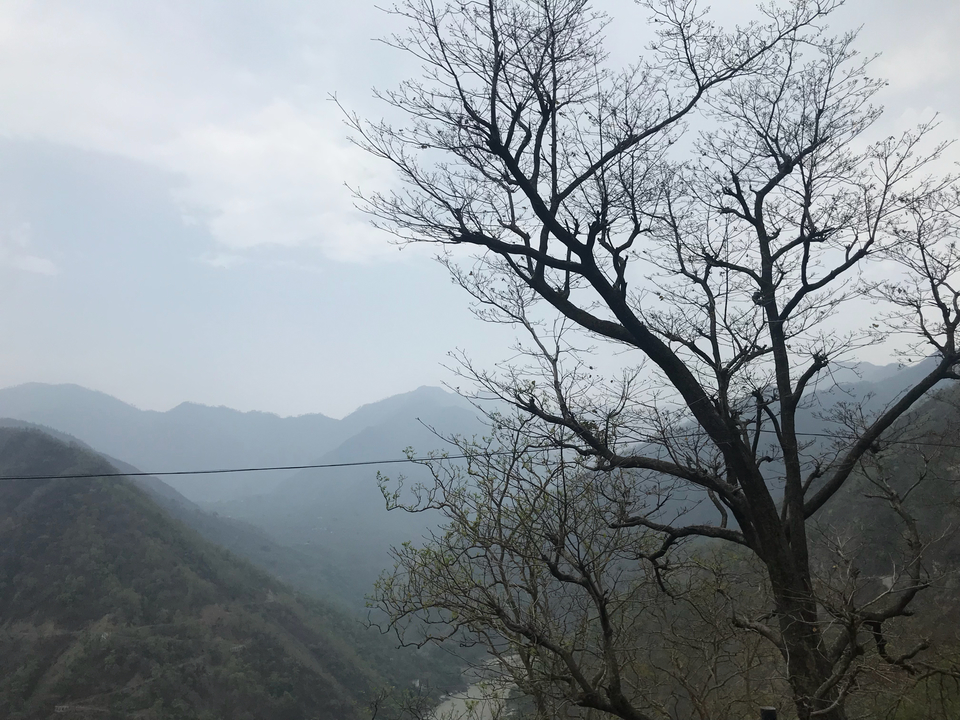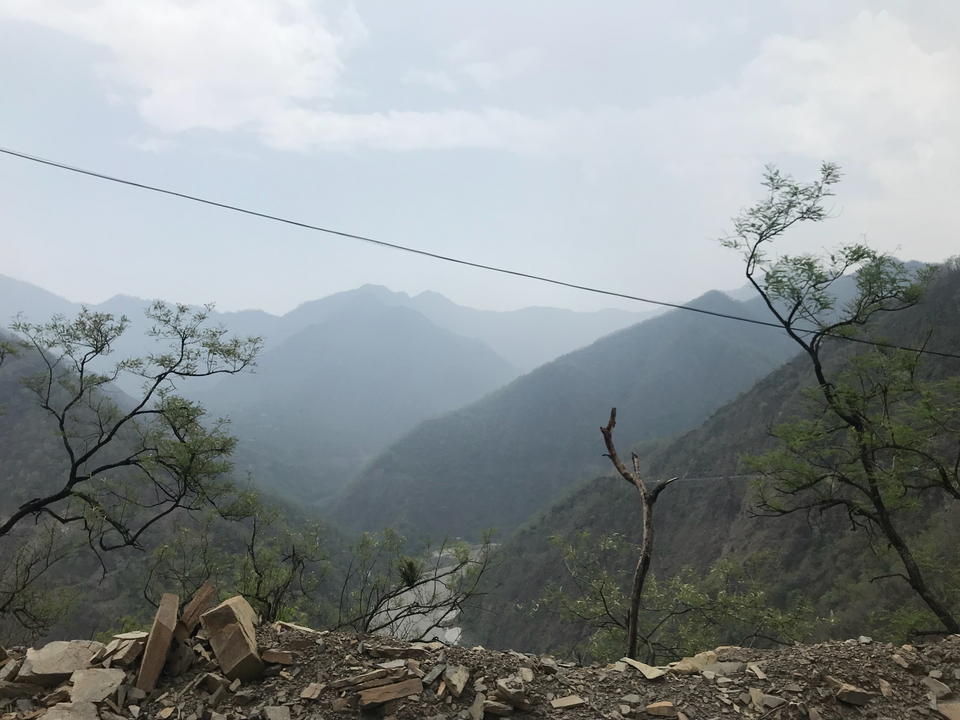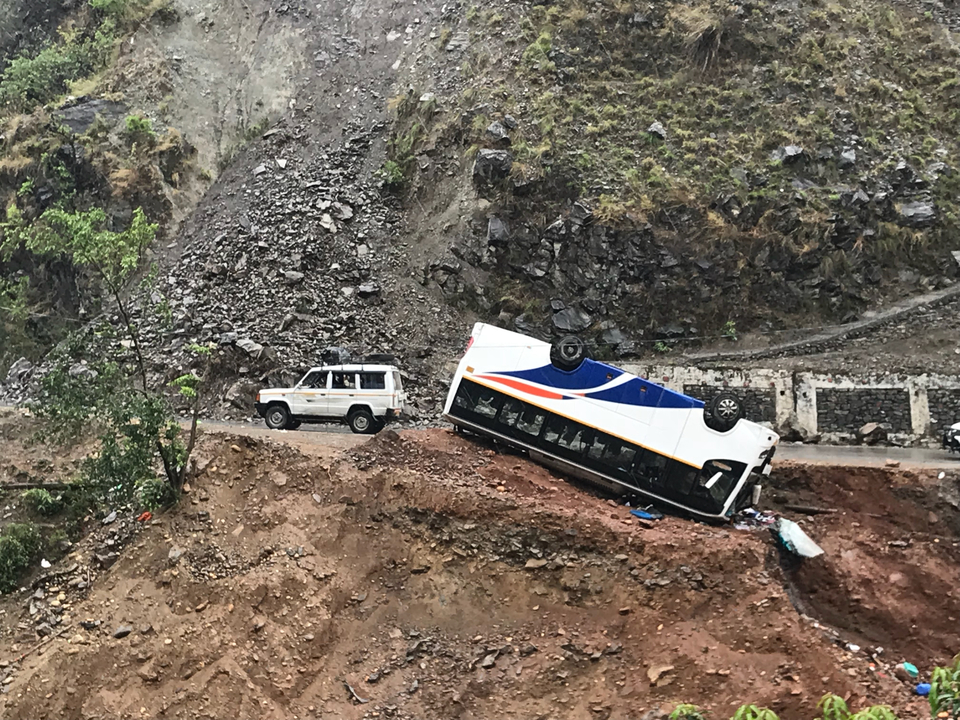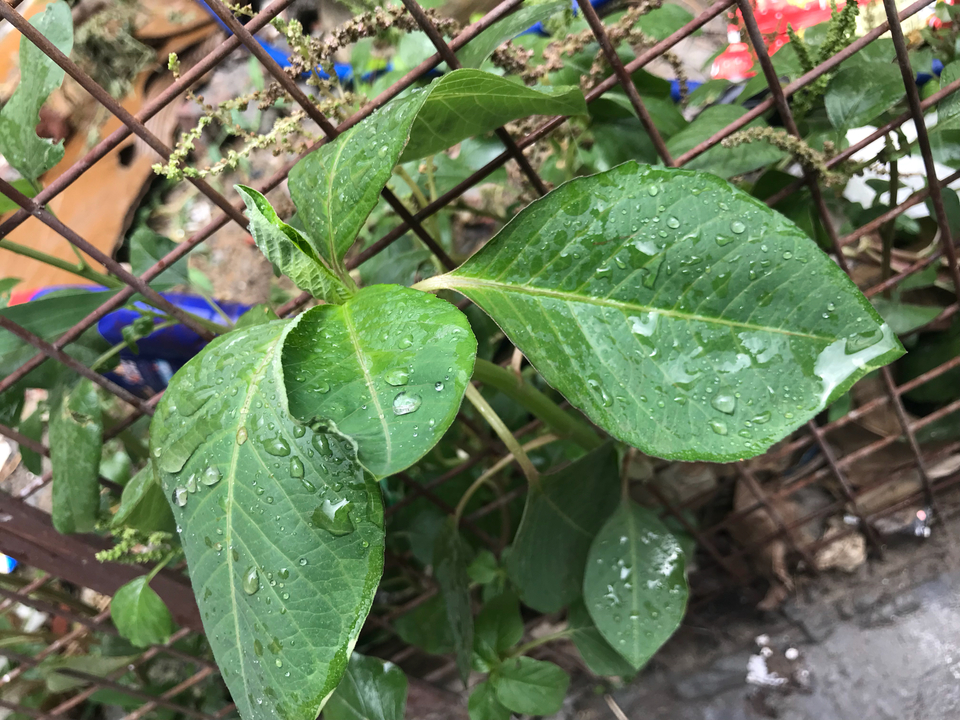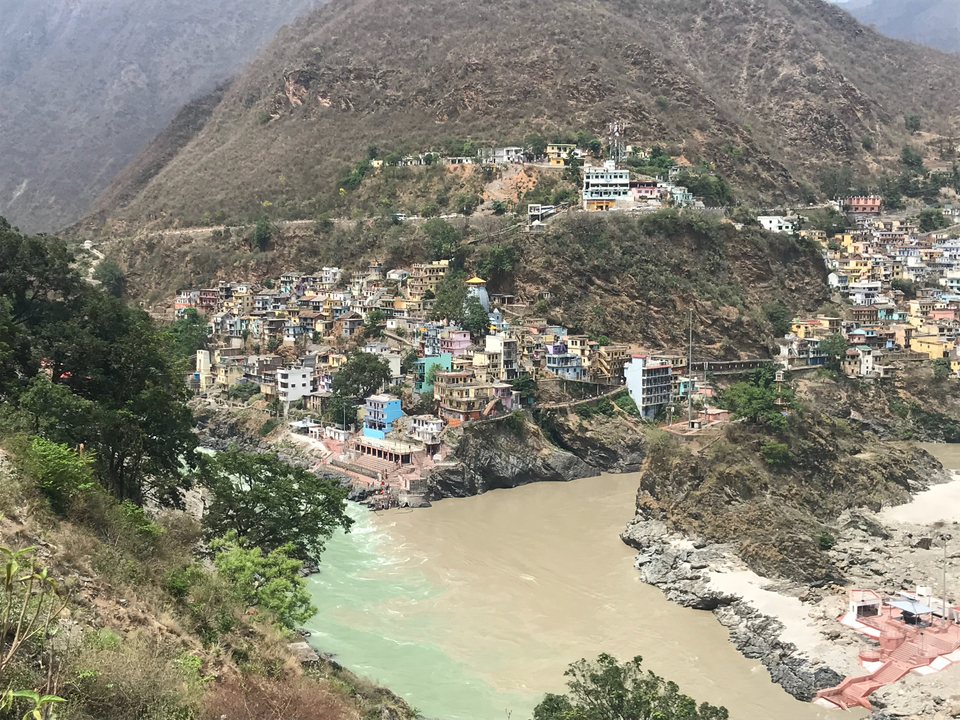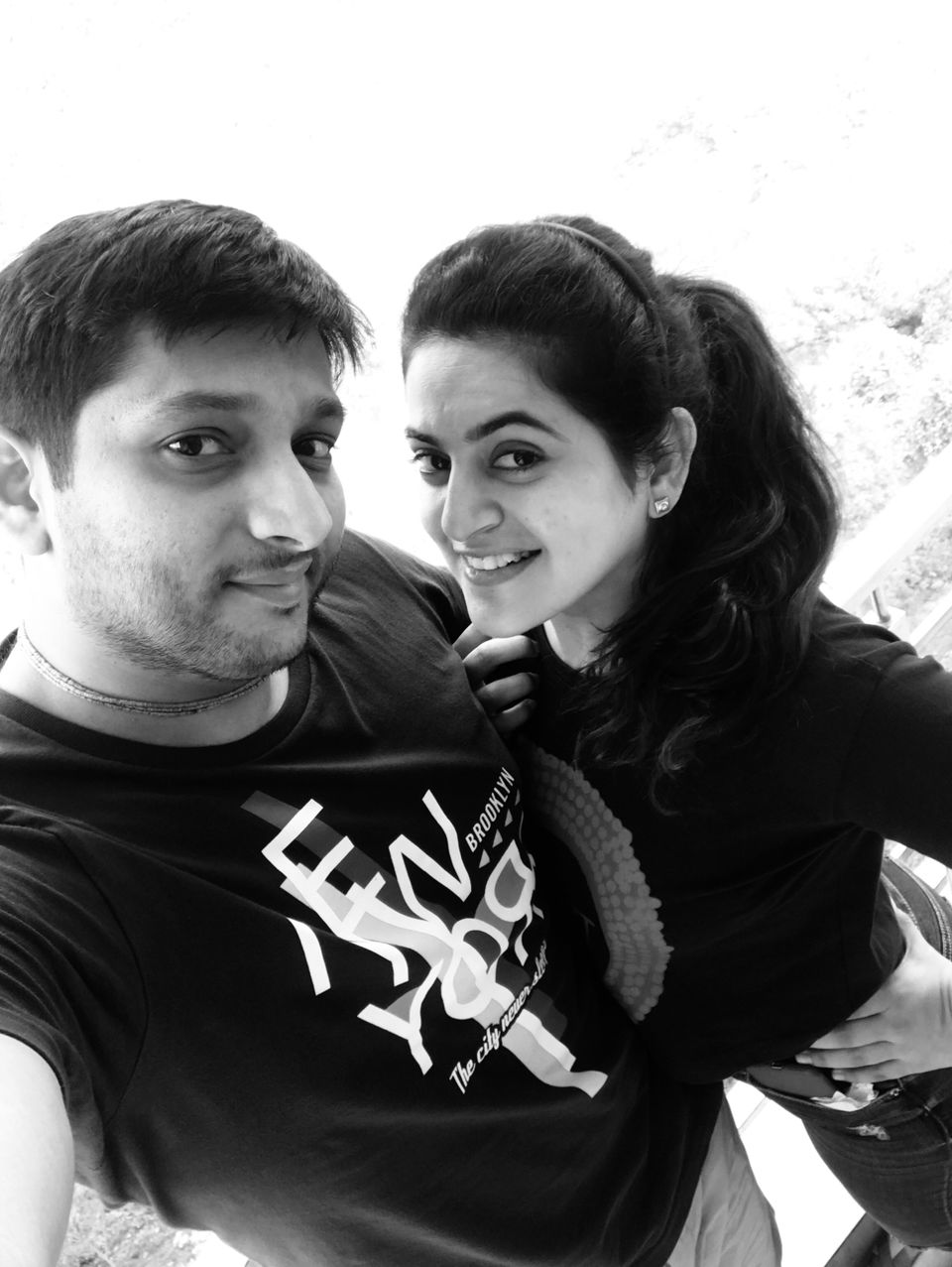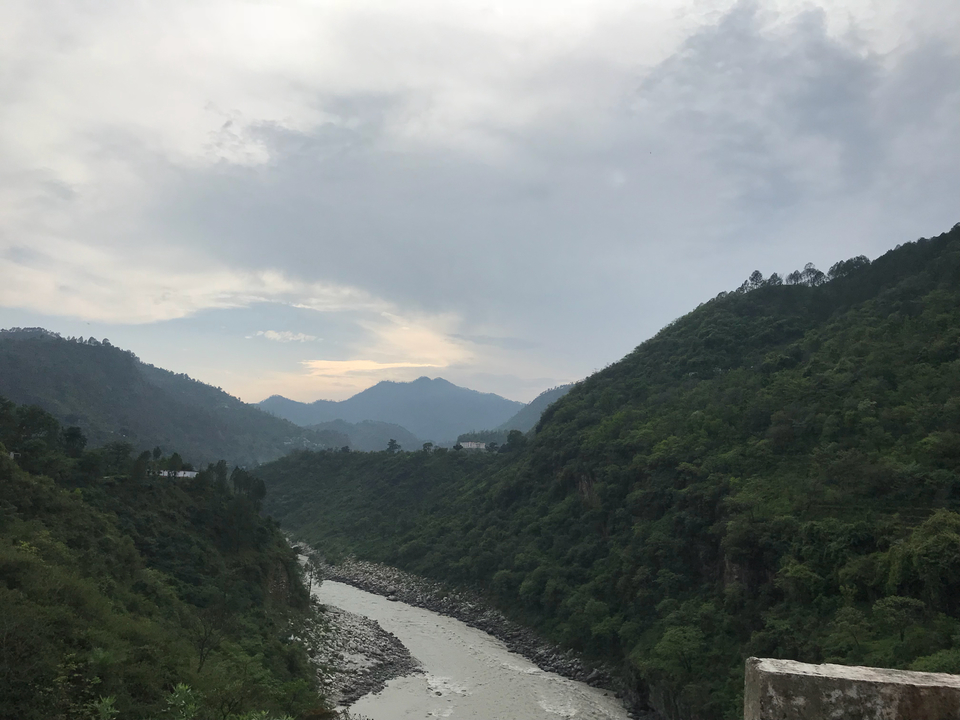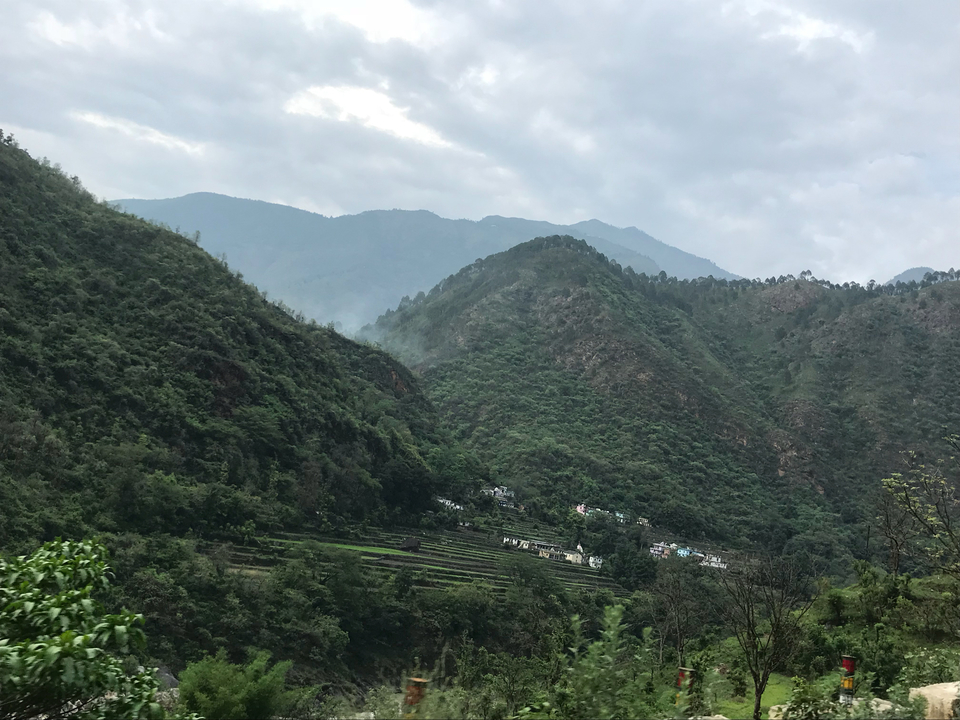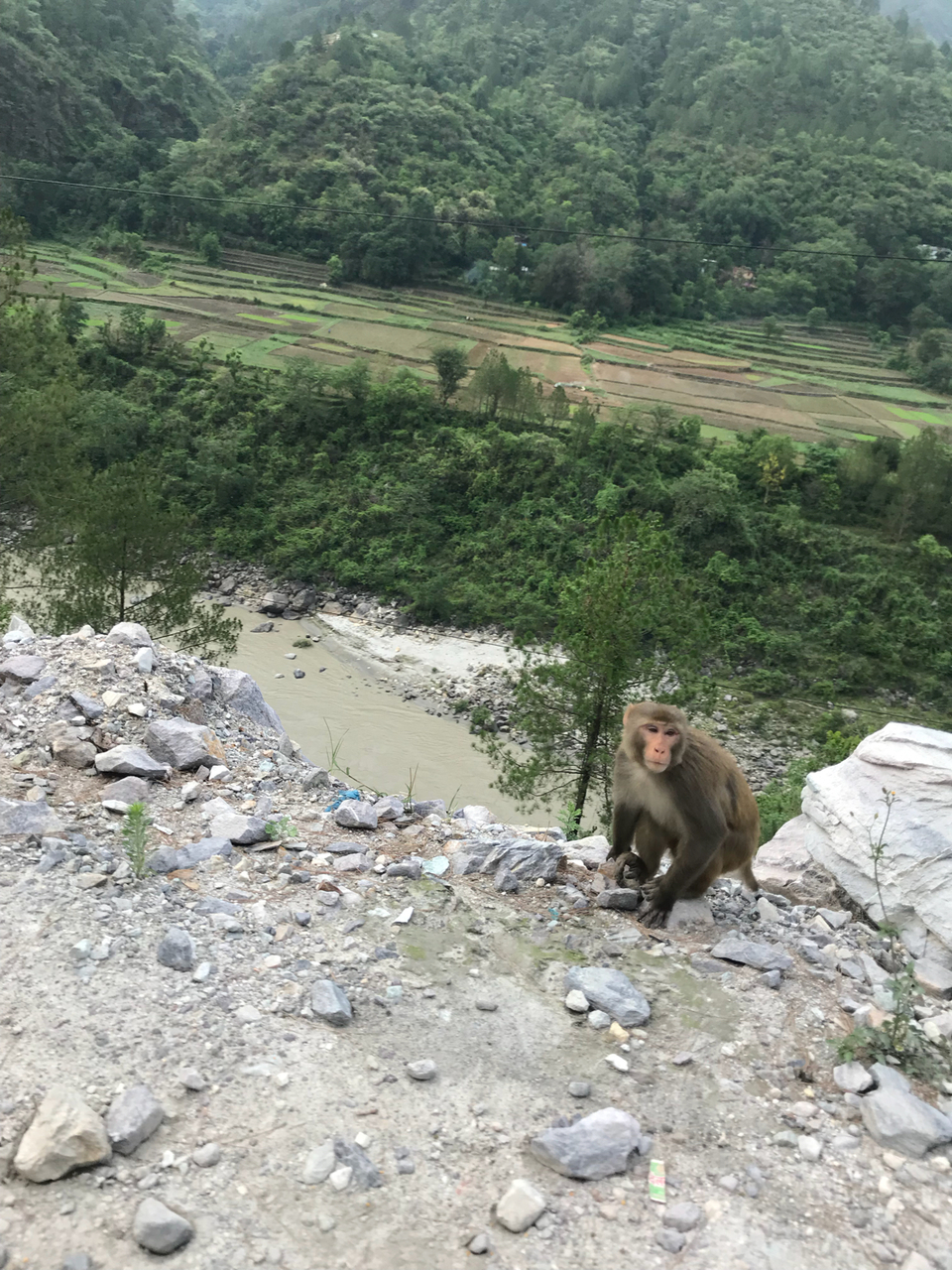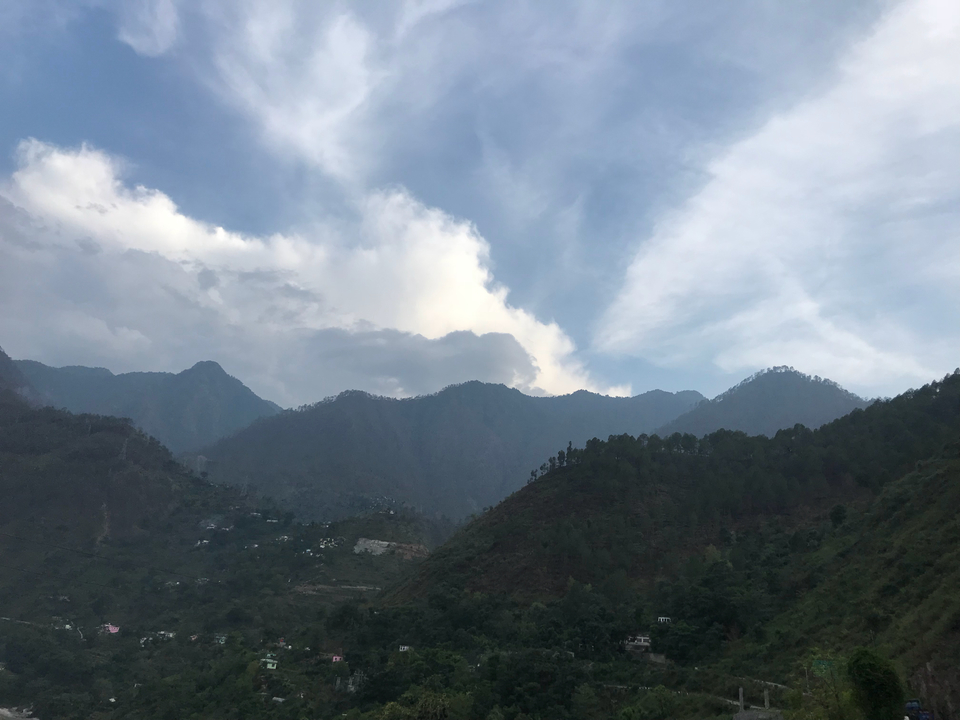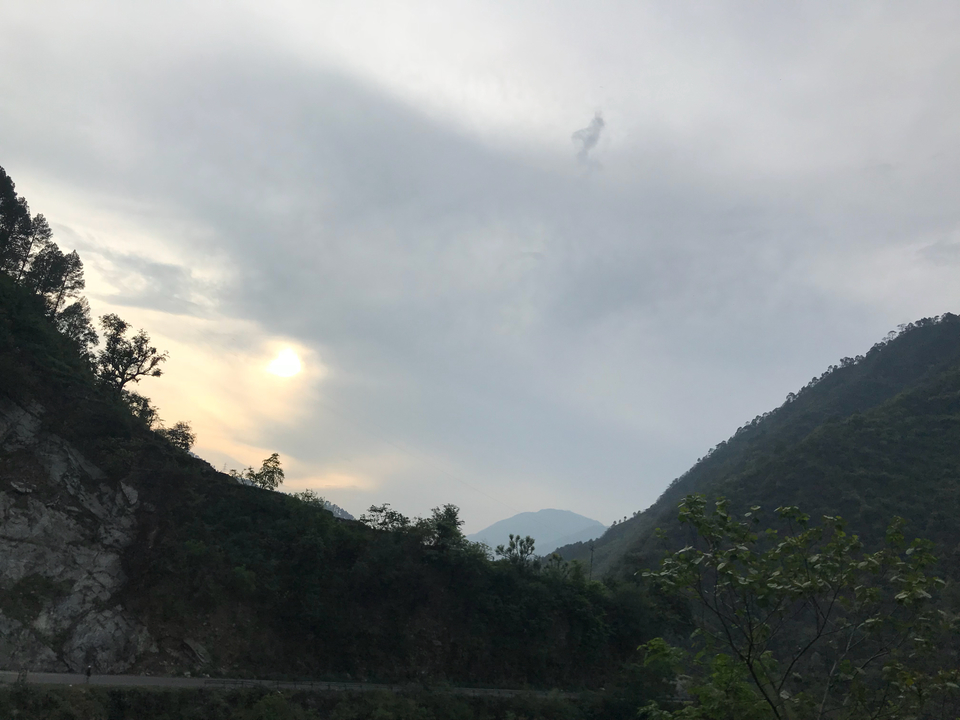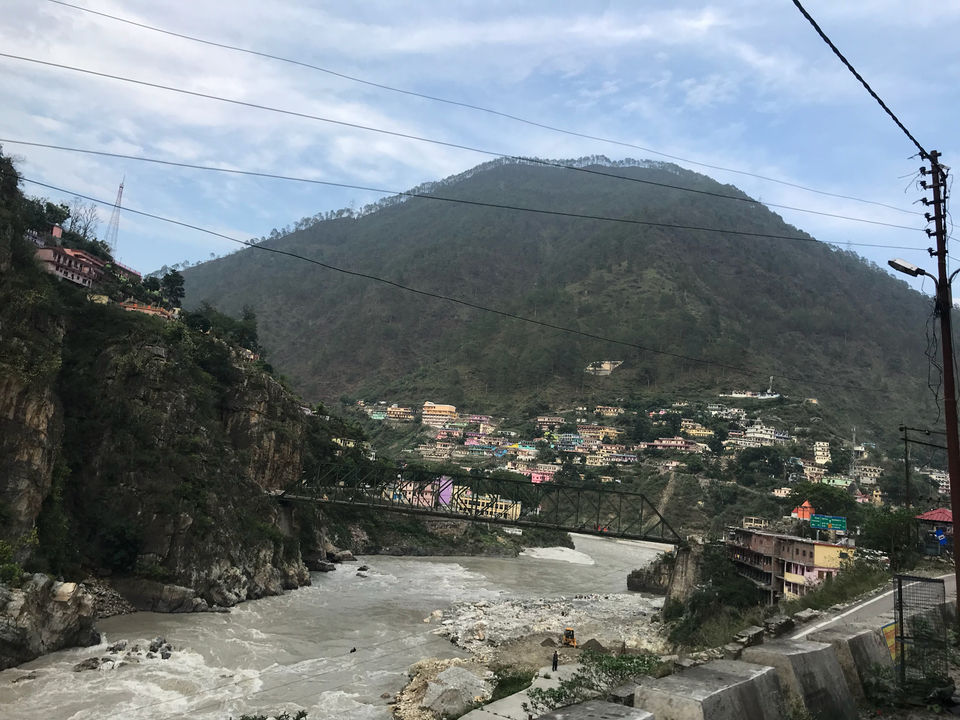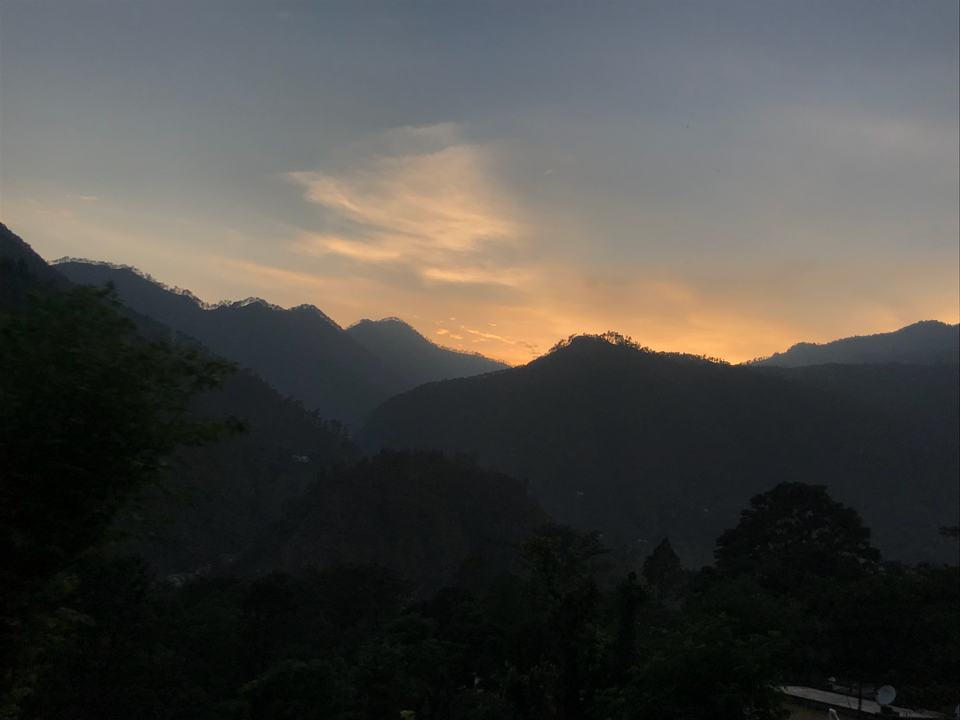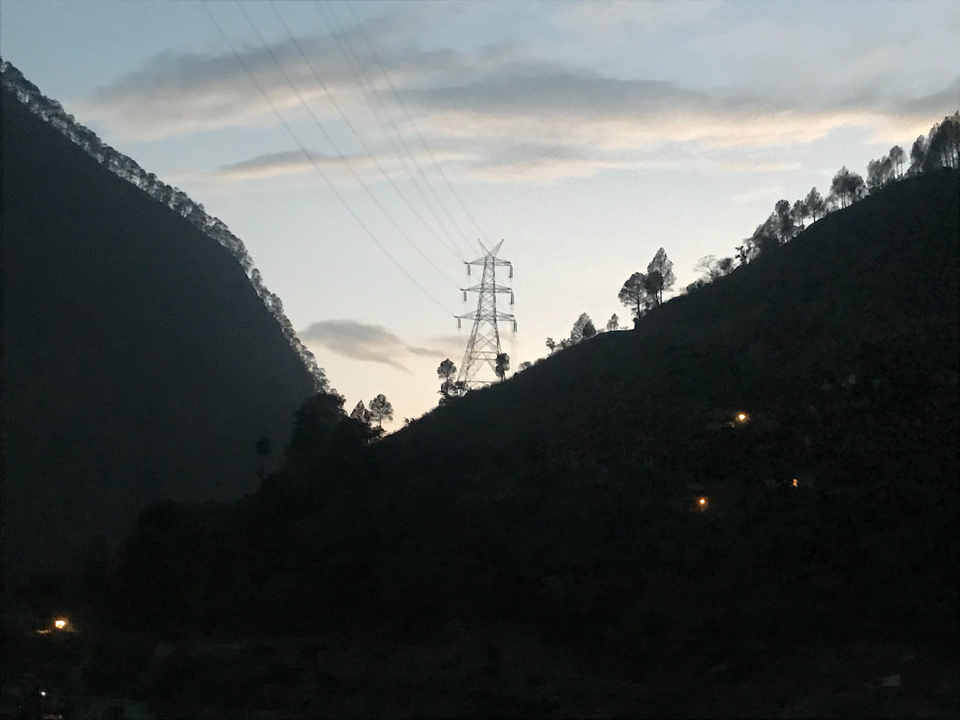 On our way to Govind Ghat we halted for a while at Dev Prayag, got some stunning views there. Deva prayāga) is a town and a nagar panchayat (municipality) in Tehri Garhwal district in the state of Uttarakhand, India, and is one of the Panch Prayag (five confluences) of Alaknanda River where Alaknanda and Bhagirathi rivers meet and take the name Ganga.
Reached our Hotel, Ganga Resort- Homely stay at abt 9.30 pm. The owner of the hotel Mr Arvind Sharma was in touch wid us since evening. He was very concerned about us reaching on time and safely. His hotel was just at d foothills of Hemkund Sahib trek. One of the best hotels we stayed in our journey. Food, next level amazing. He had a farm of his own wherein he grew almost all vegetables. He used to pluck fresh and make fresh. I'd highly recommend this place for an overnite stay or for anyone wanting to go to Badrinath.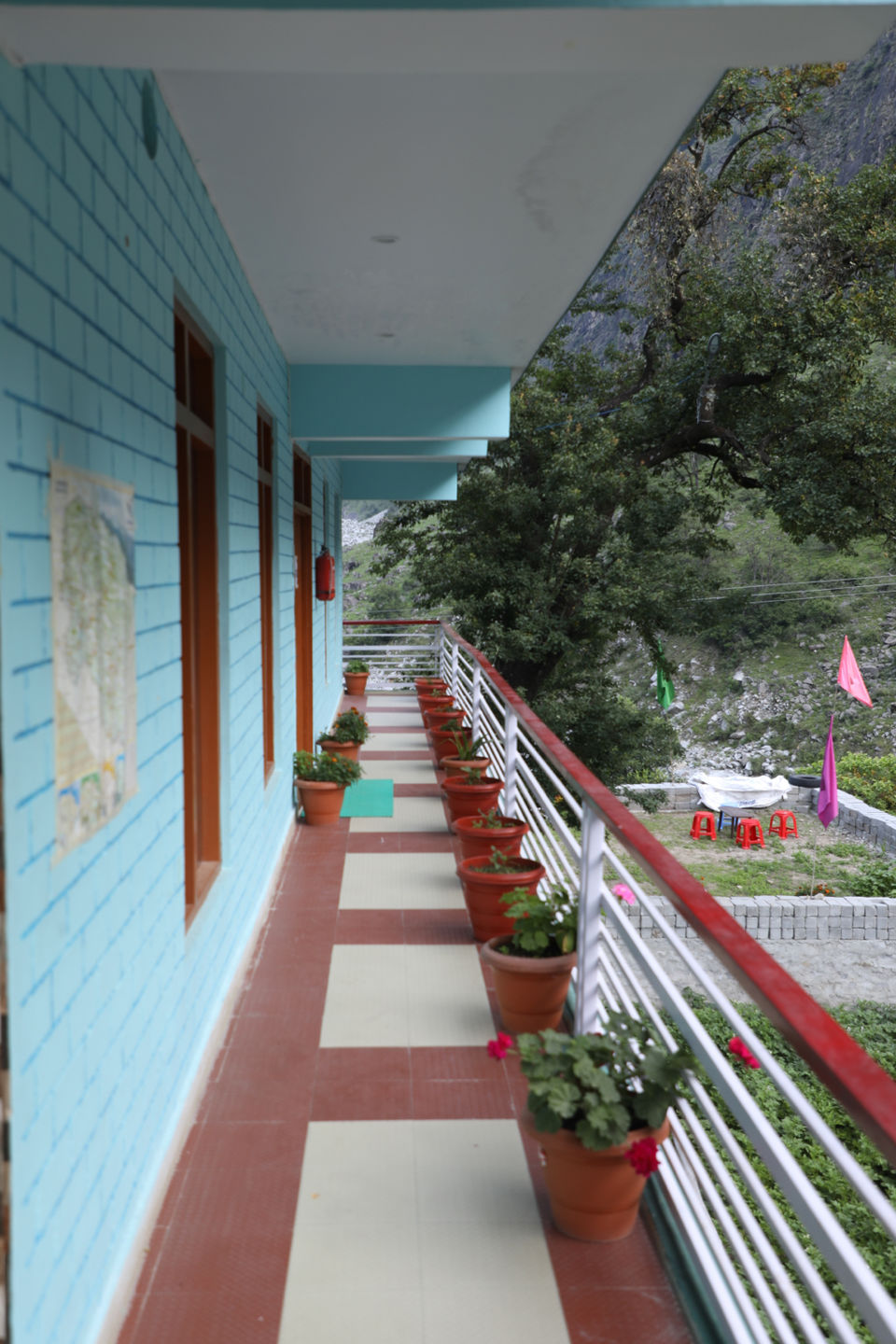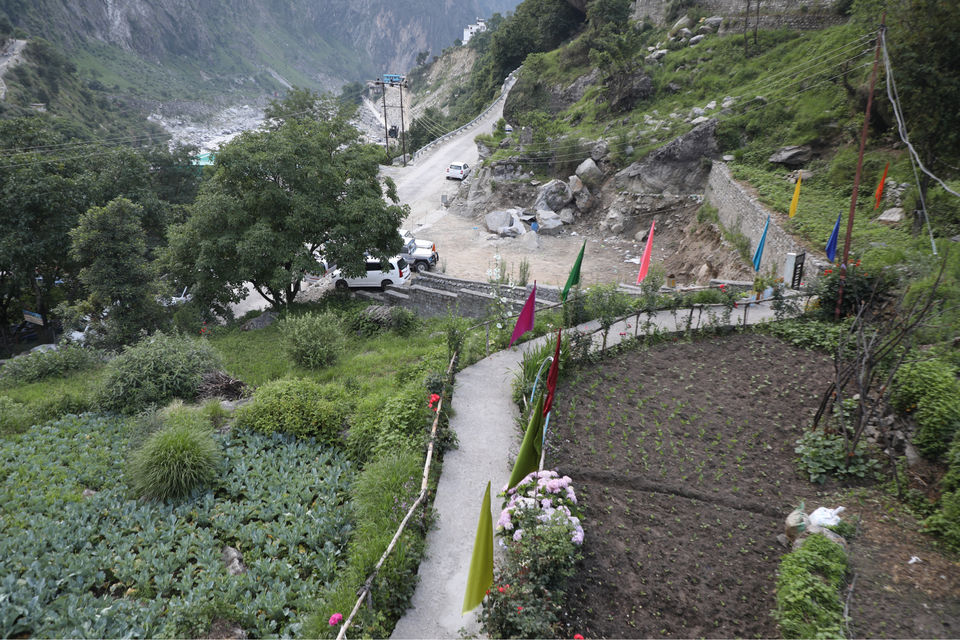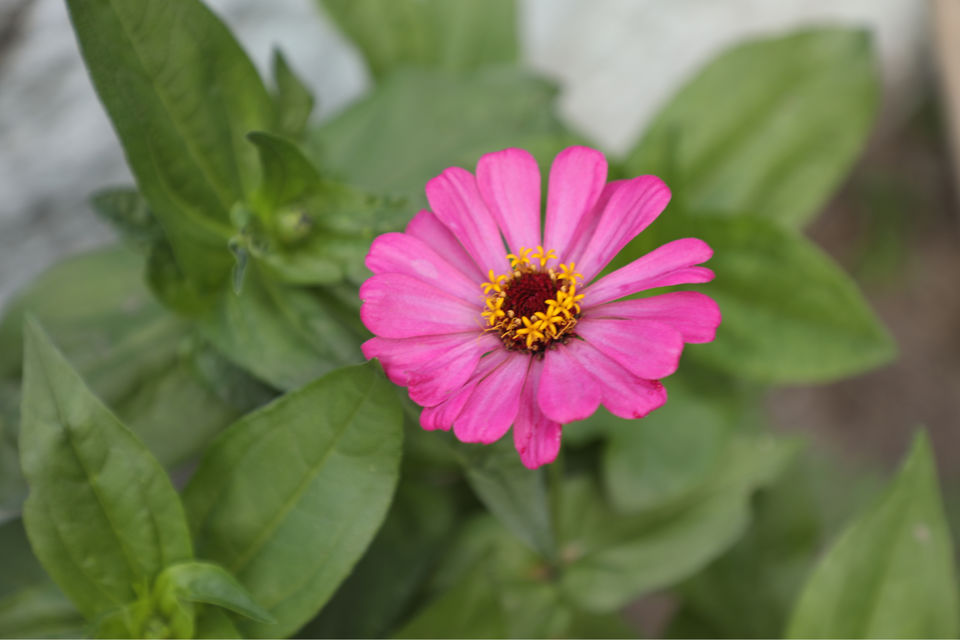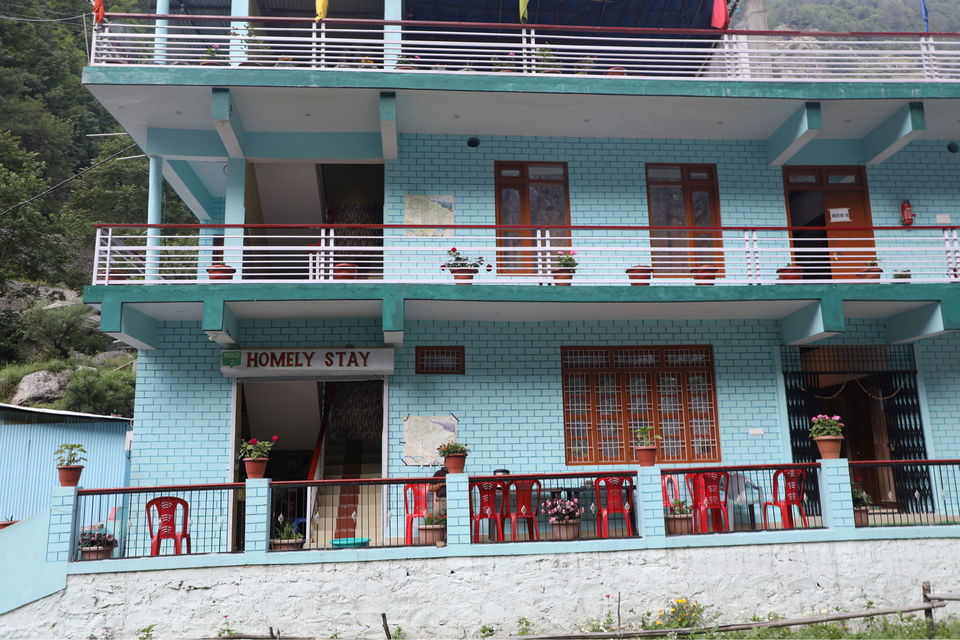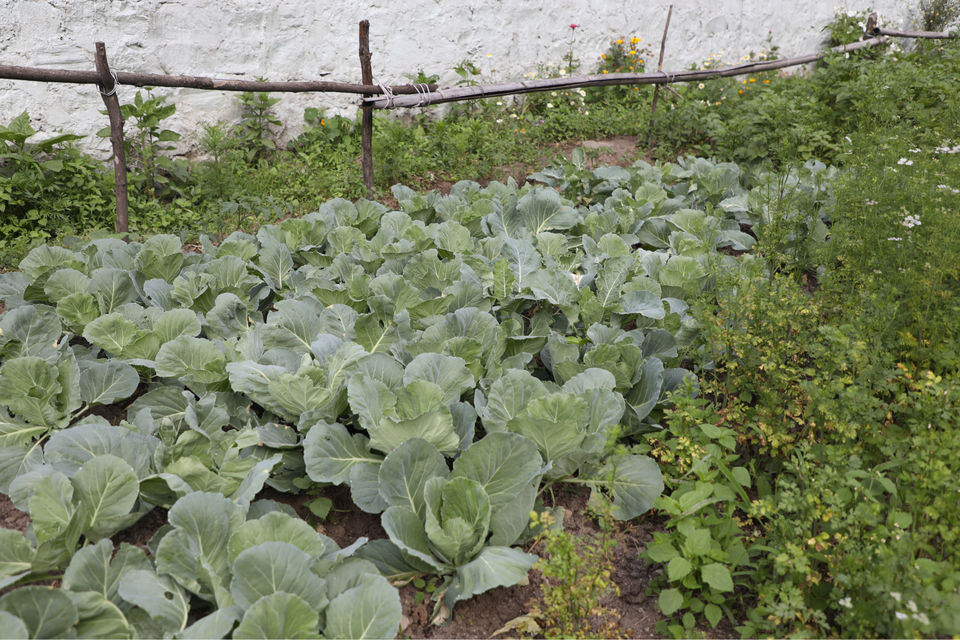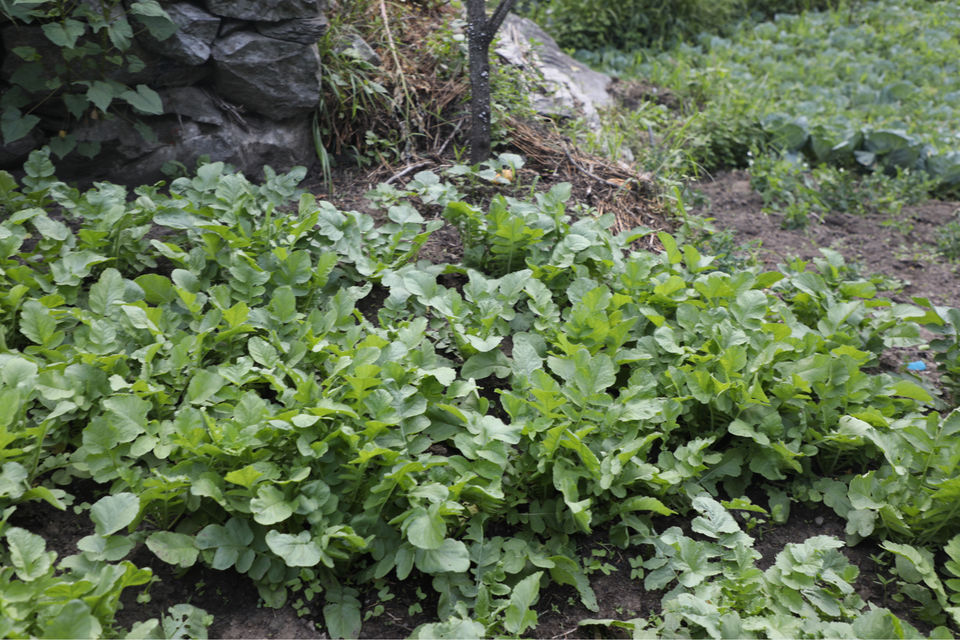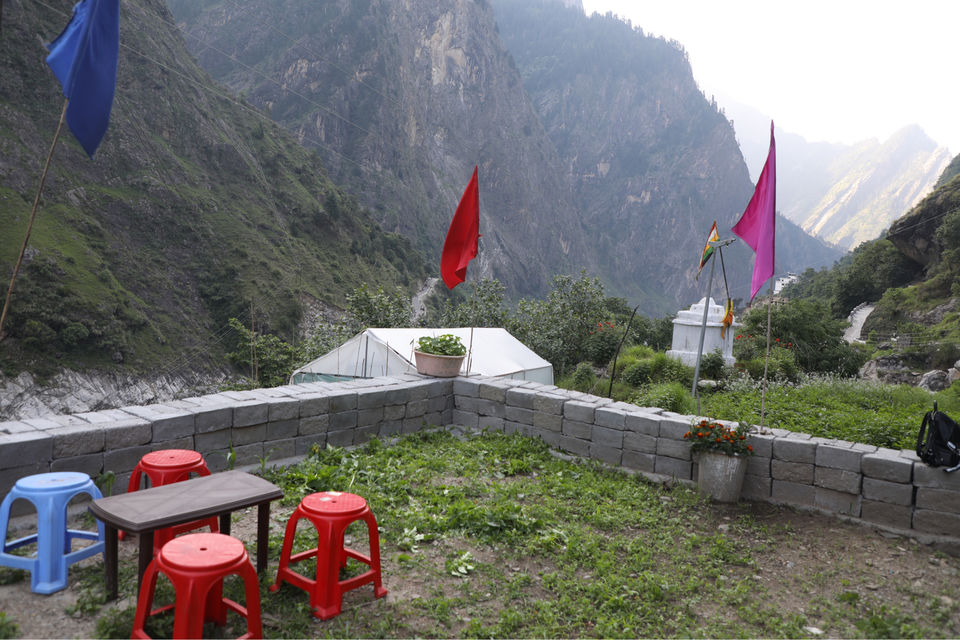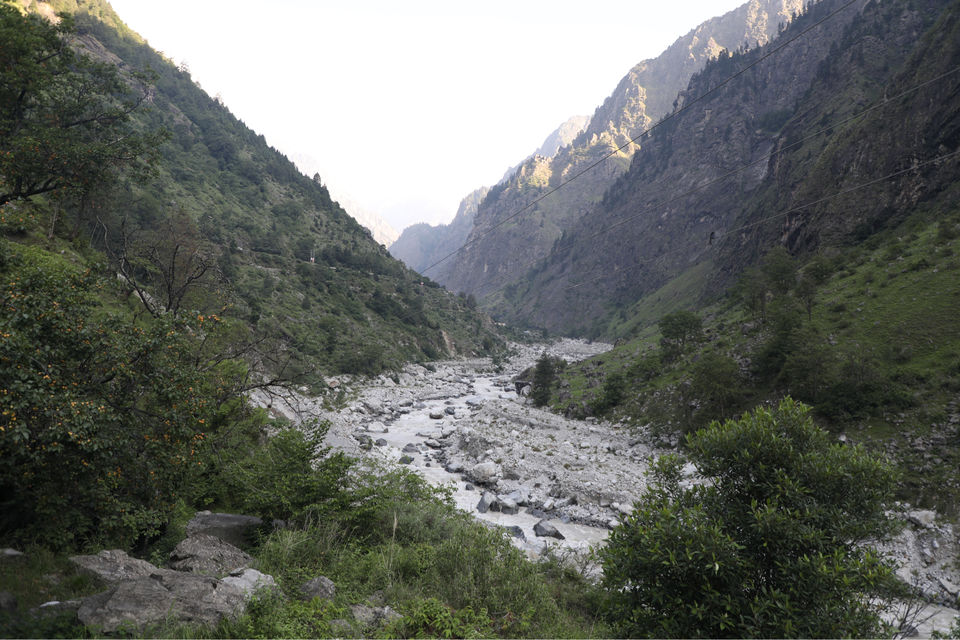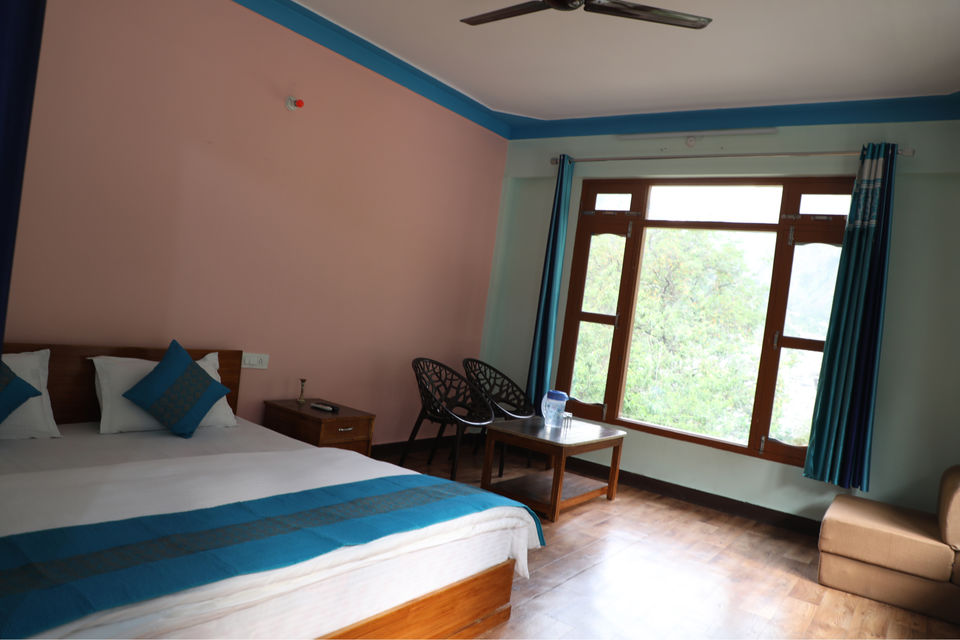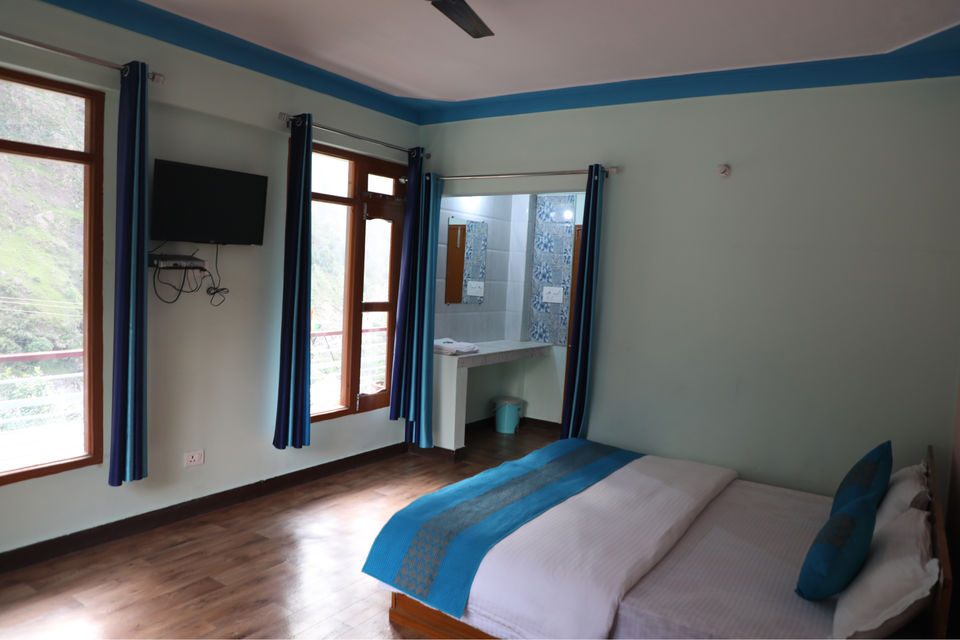 After a very Comfortable stay, the stage was set to trek up to Hemkund Sahib.
The Hemkund Sahib trek is divided into 2 parts. The 1st day you trek up abt 14 km to Ghangaria and the next day trek up the later 6 km.
Hemkund Sahib (also spelled Hemkunt), formally known as Gurudwara Shri Hemkund Sahib Ji, is a Sikh place of worship and pilgrimage site in Chamoli district, Uttarakhand, India. It is devoted to Guru Gobind Singh (1666–1708), the tenth Sikh Guru, and finds mention in Dasam Granth, a work dictated by Guruji himself. With its setting of a glacial lake surrounded by seven mountain peaks, each adorned by a Nishan Sahib on its cliff, it is according to the Survey of India located in the Himalayas at an elevation of 4,632 meters (15,197 feet).
The 1st 4 km is covered by cab, which you get at the foothills of Govindghat. It takes Rs 35 per person till the base of the trek point. There are various ways one can trek up. (1) Take a pony- Abt Rs 900-1000 till Ghangaria — Note: You have to Negotiate— The people
There will say the government price is abt Rs 1600 but they negotiate big time (2)Take the Helicopter, abt Rs 3000 per person (3) Older people can take a Palki up, cost I ain't sure abt (4) Trek up on foot (5) Take a Pithu- a person who can carry your luggage for you. They can also carry a smaller child on their back. Roughly this will cost Rs. 700-800 till Ghangaria.
So we decided to trek up. Though it seemed the trek was easy, but trust me it was quite a task. The girls took a horse midway. The trek was pretty awesome though. Took us abt 5 hrs to reach Ghangaria.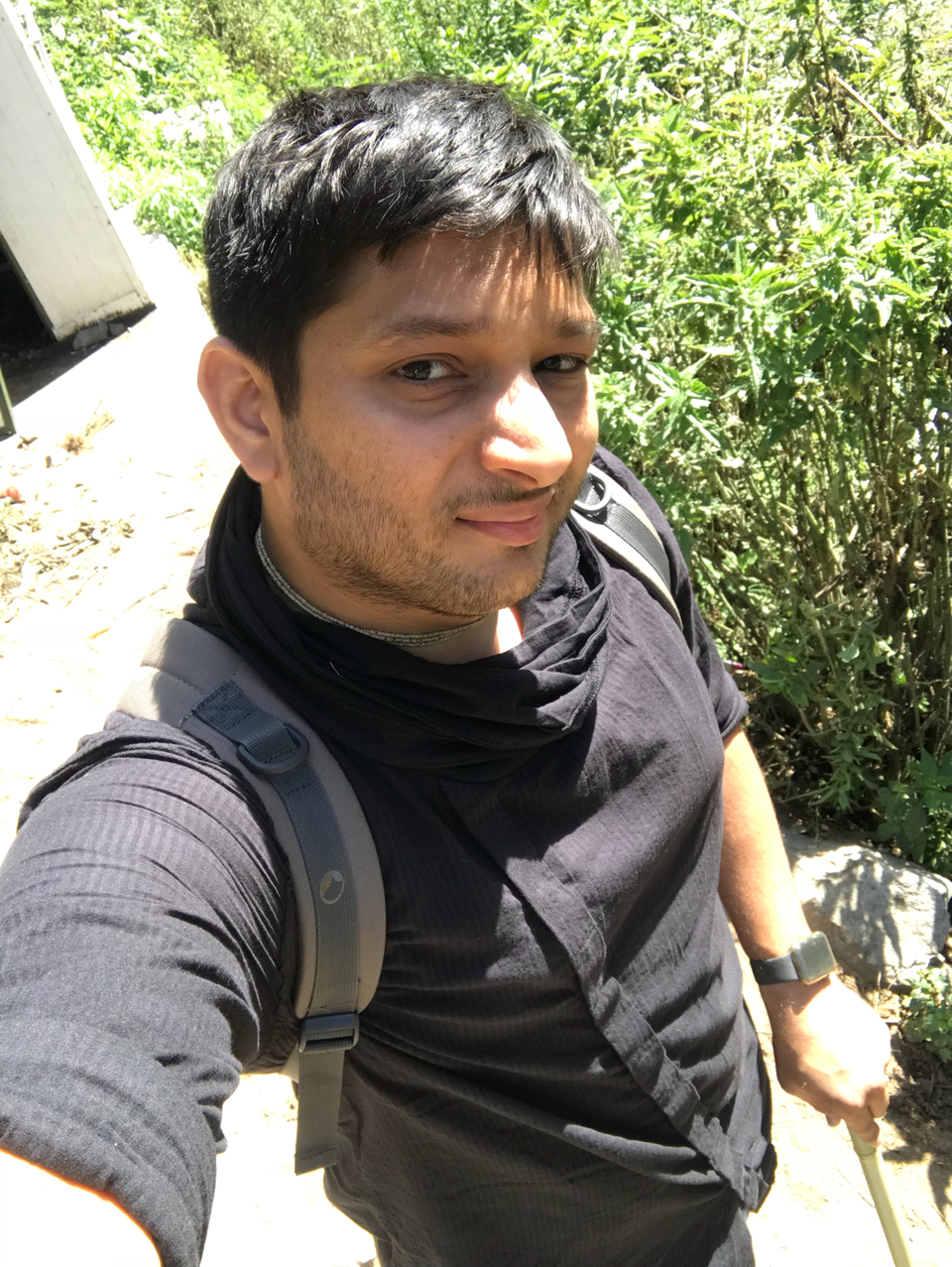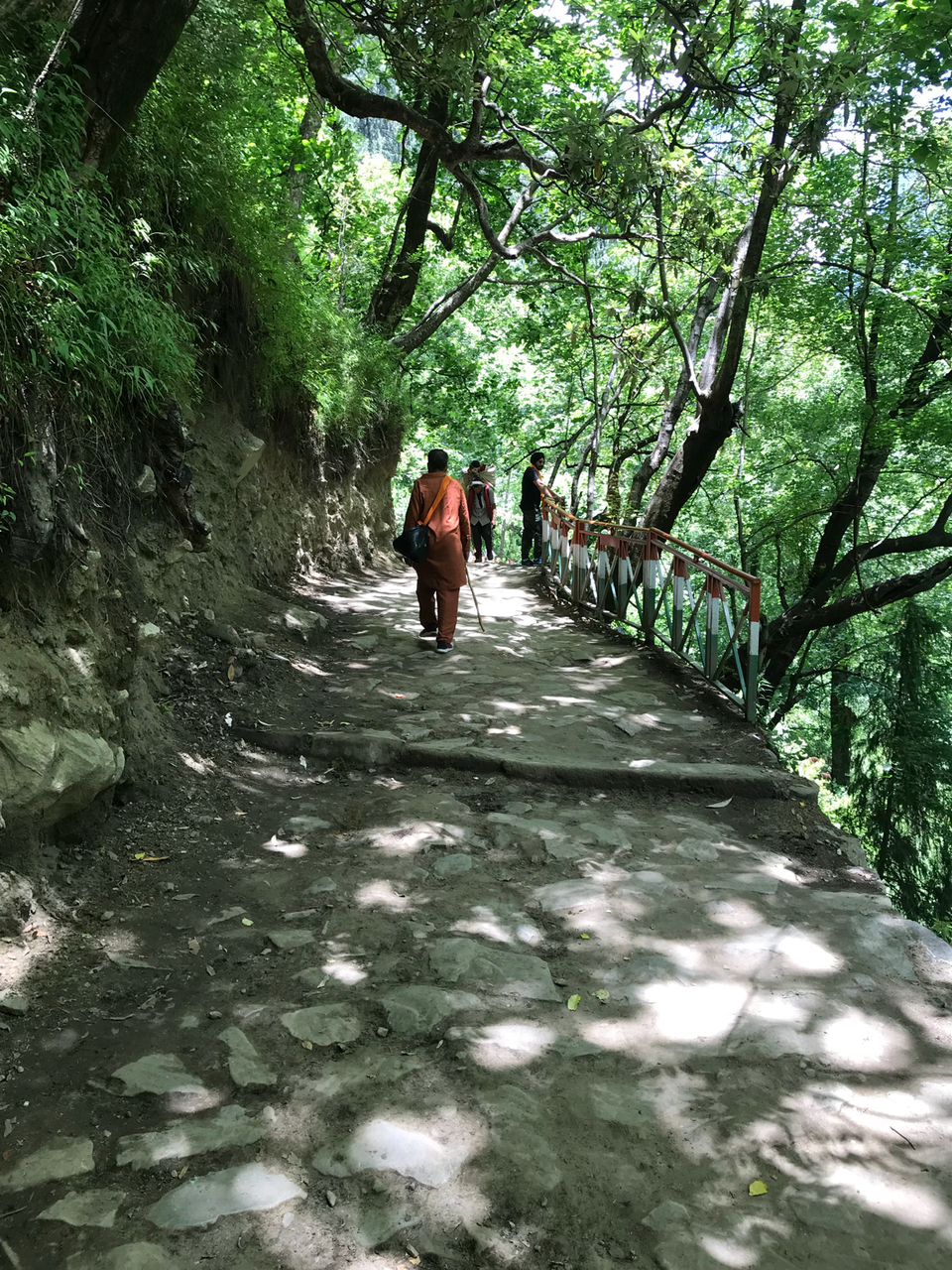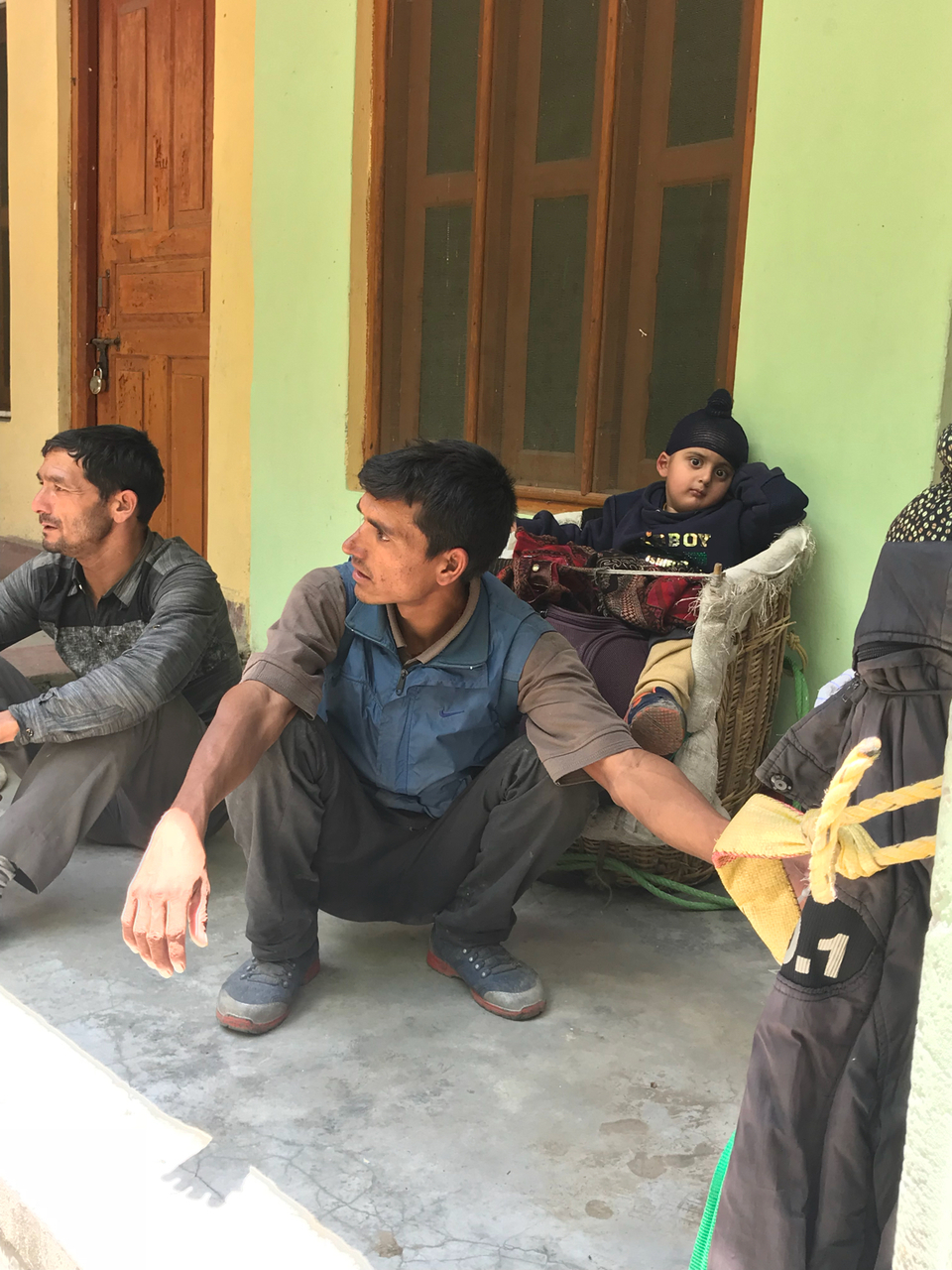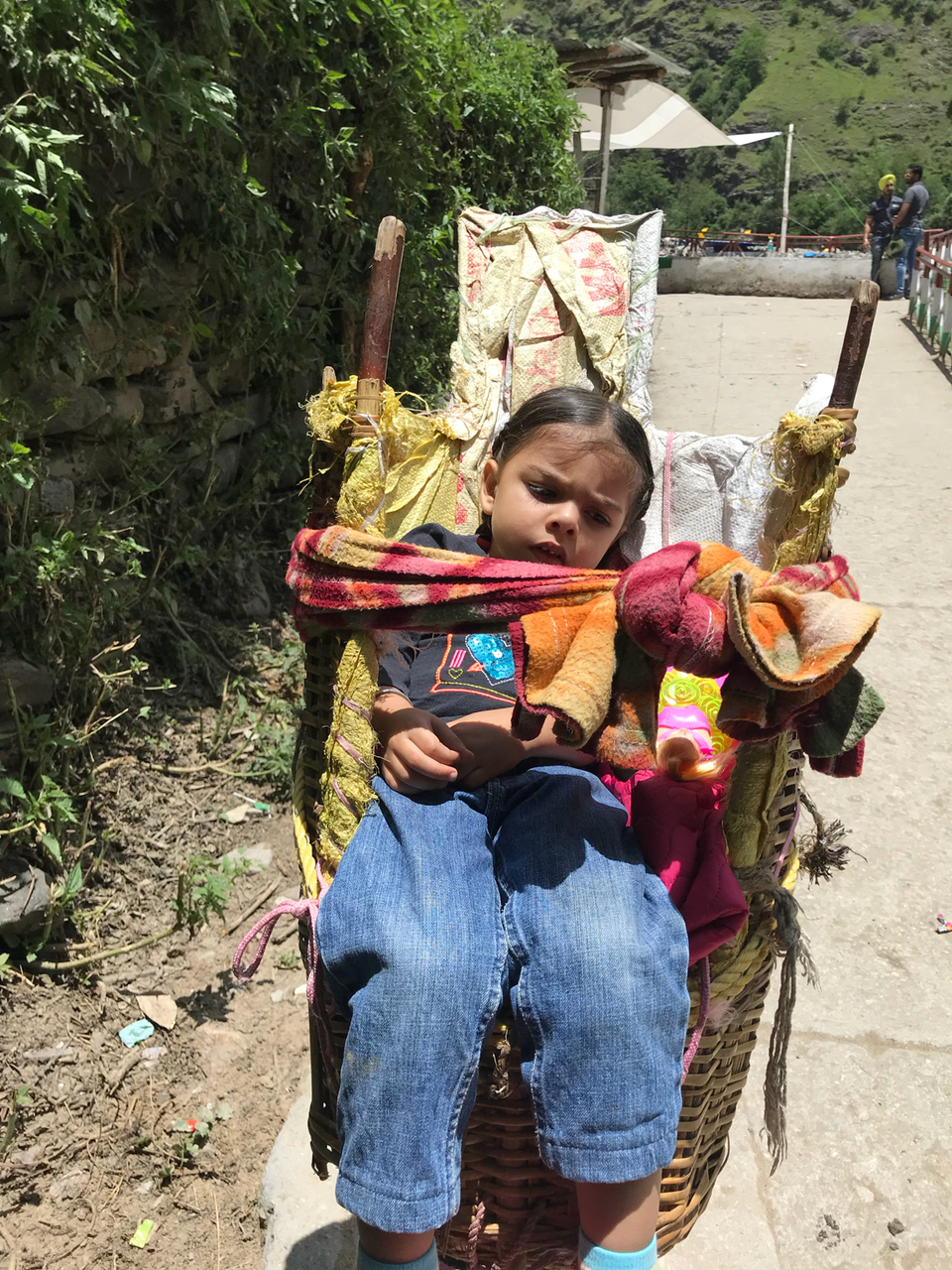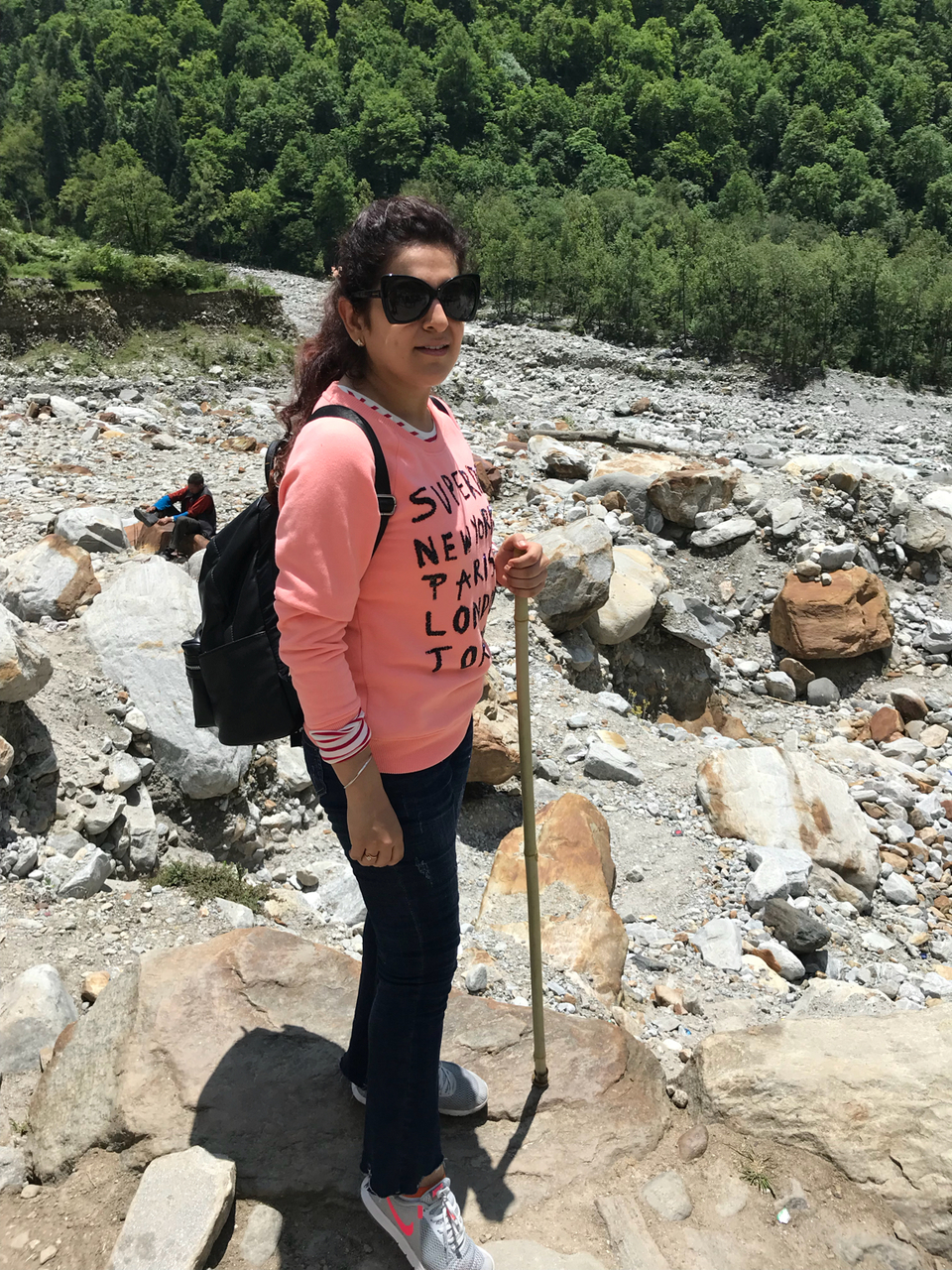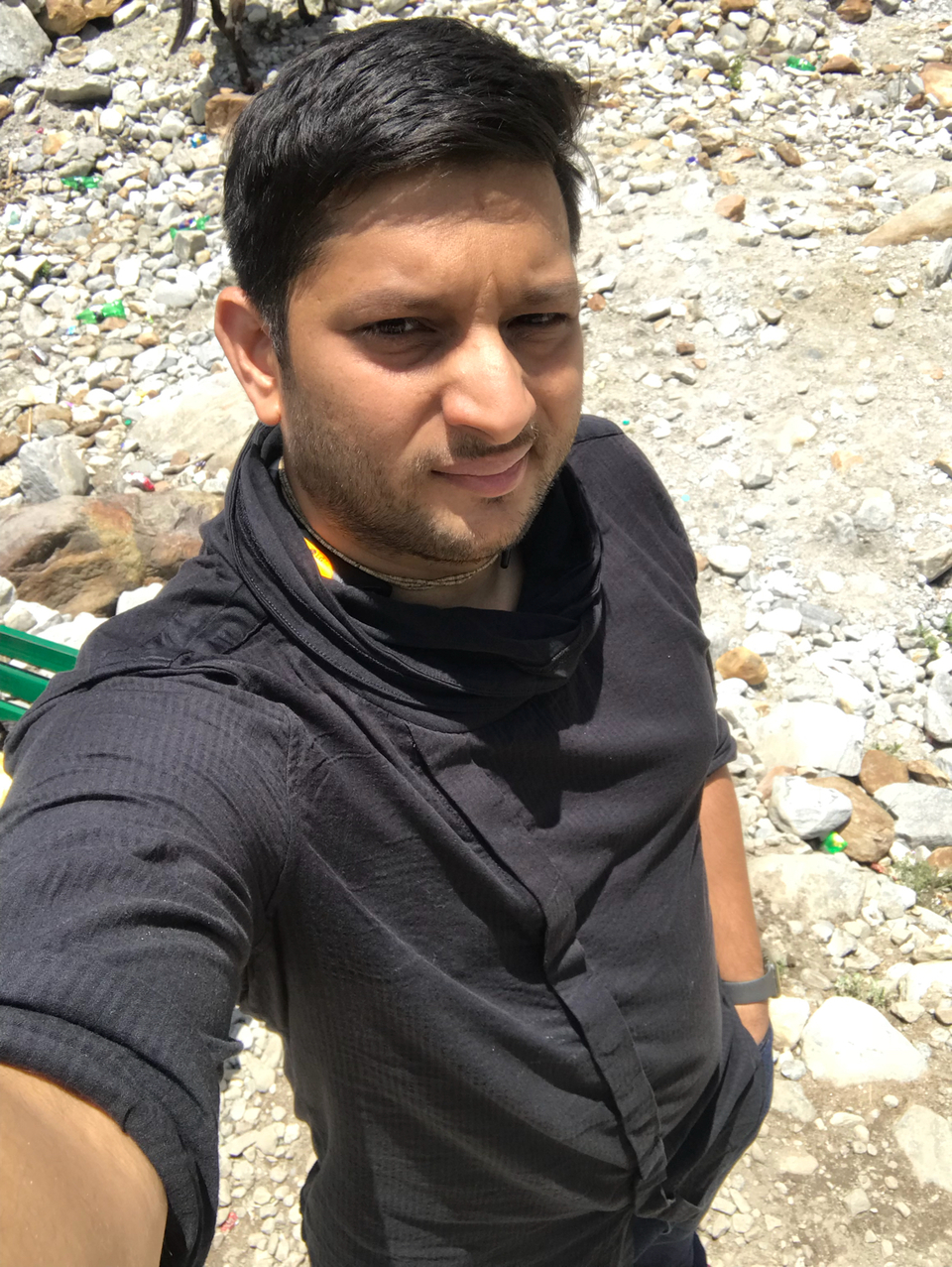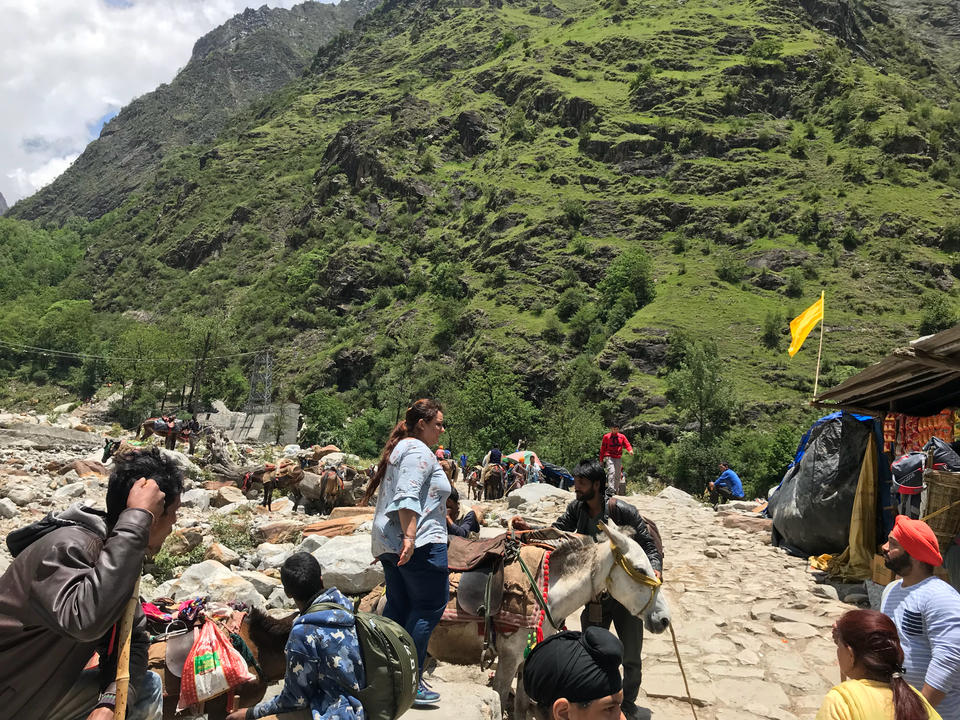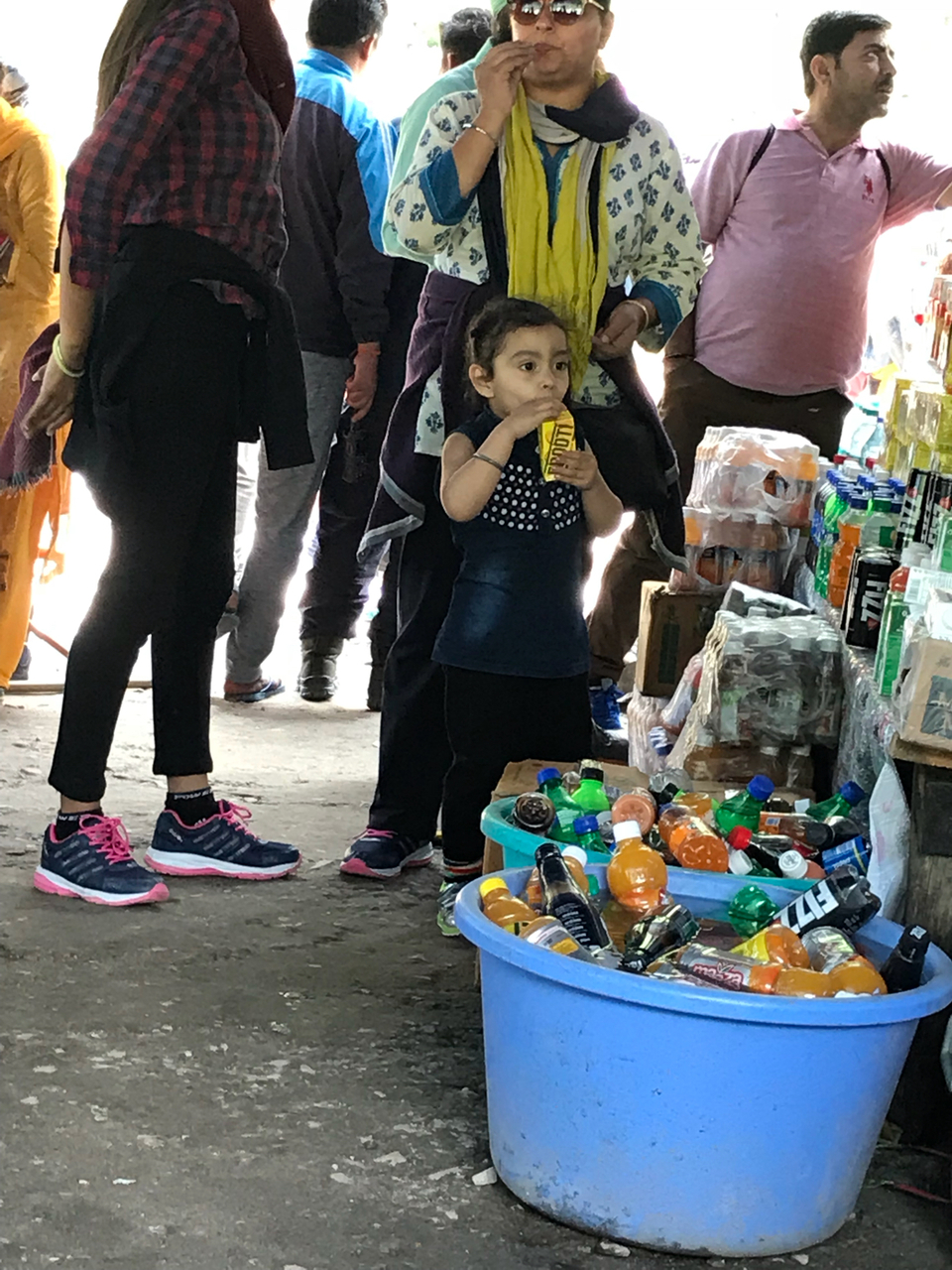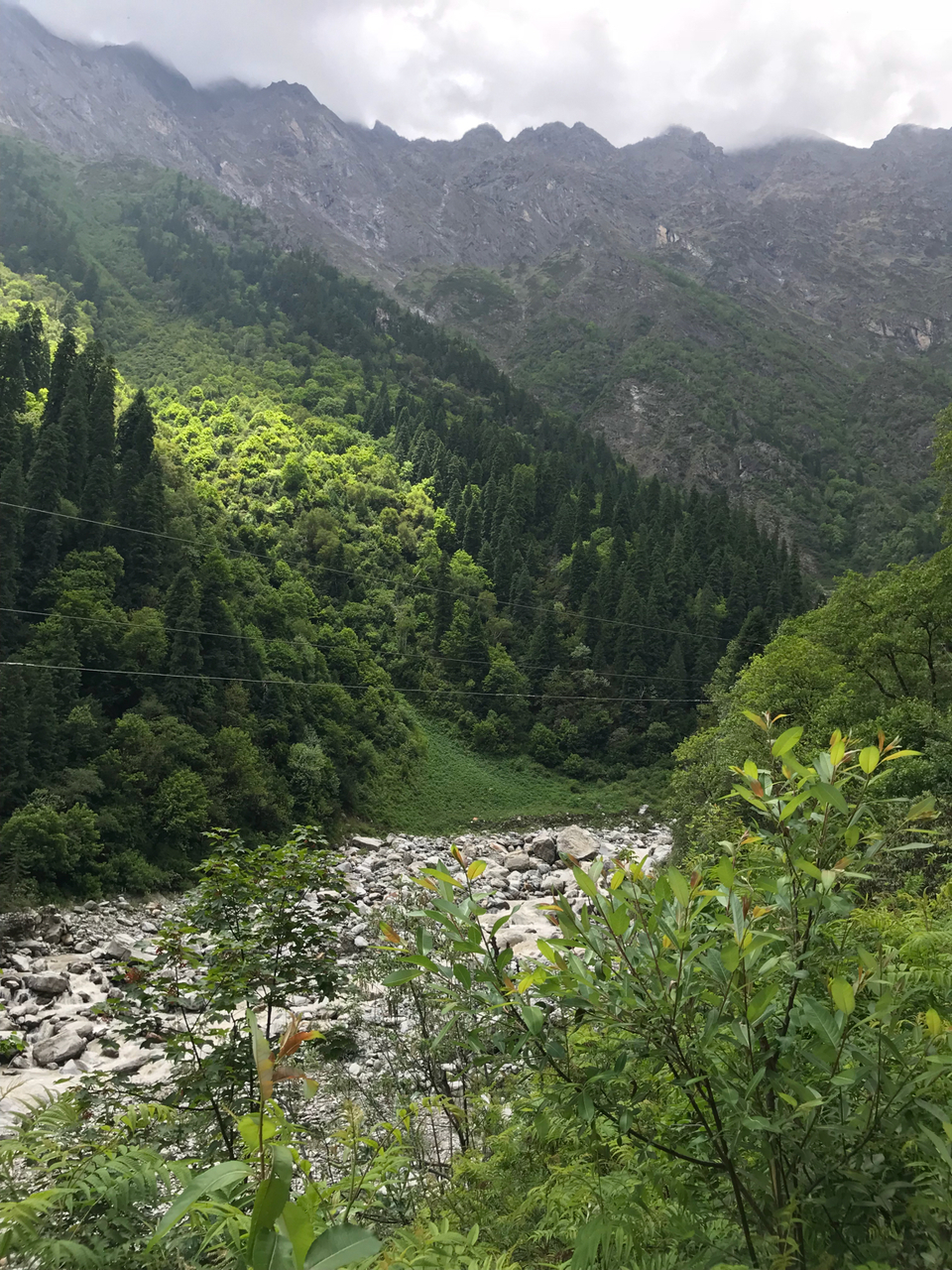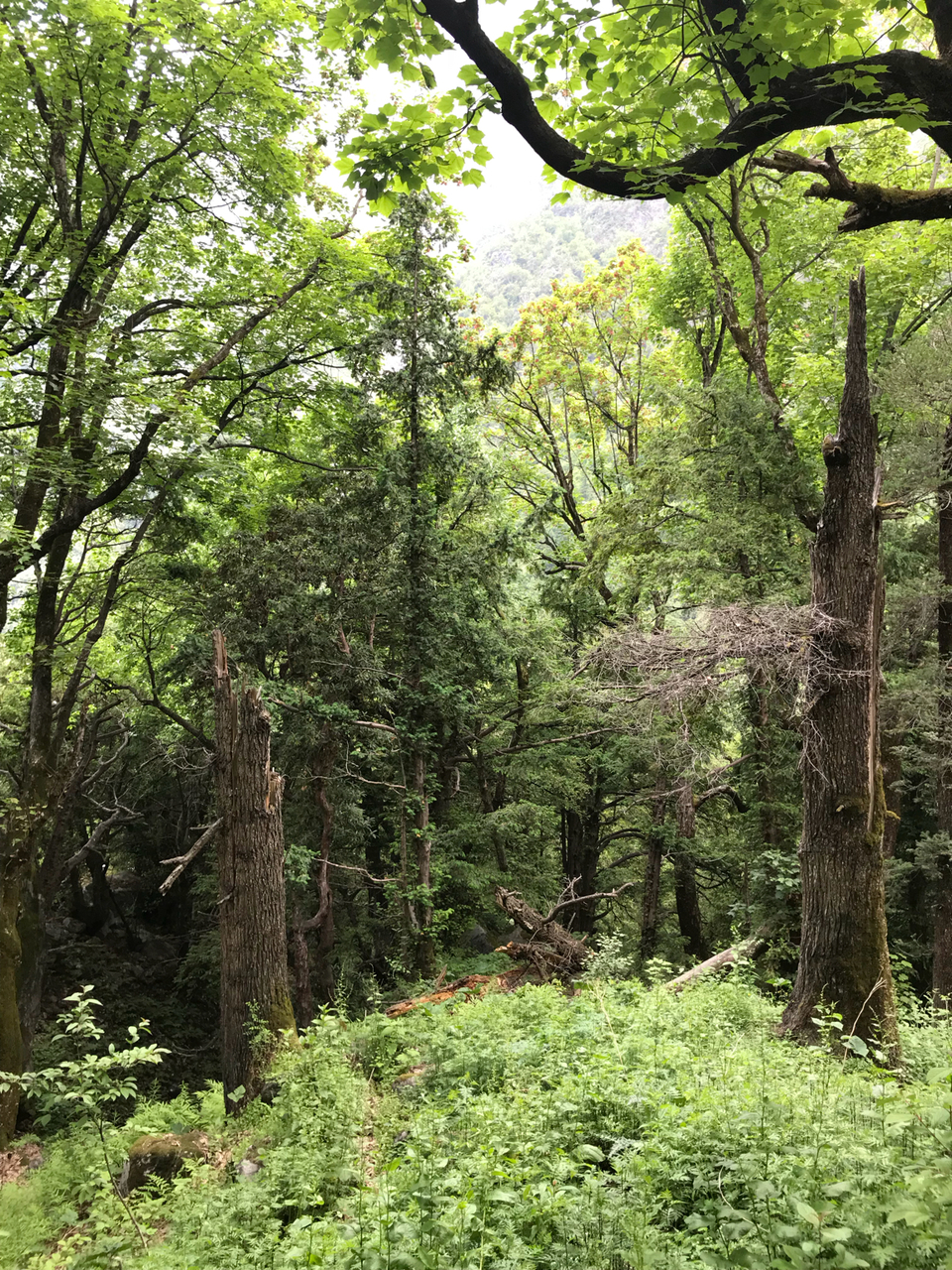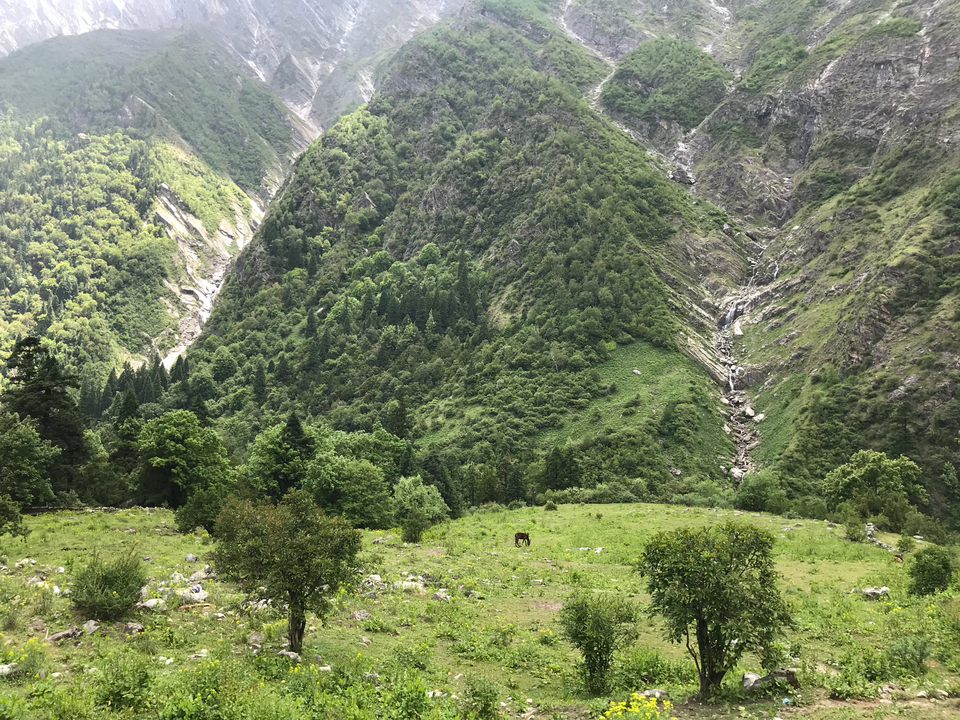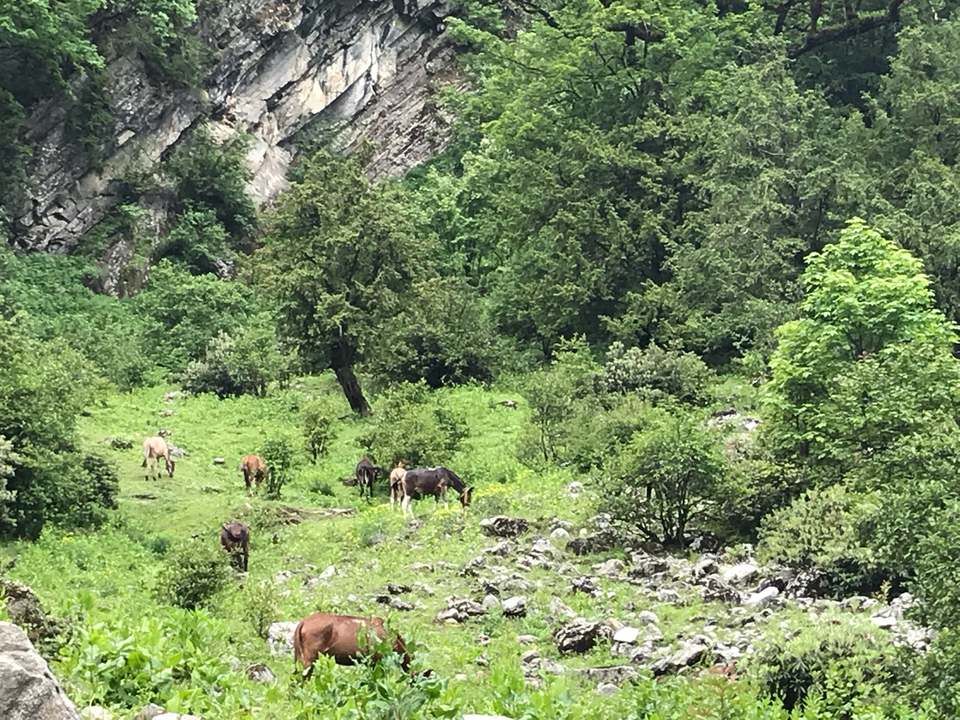 Having reached Ghangaria we checked into Hotel Kuber Annex. The hotel was very decent for its standard. The day was for leisure. Note: There is absolutely no Mobile Network up here. BSNL works but it's very very crappy. In my 2 nights stay I cud Hardly speak for 2 minutes. No calls were getting connected and shopkeepers charged Rs 10 a minute.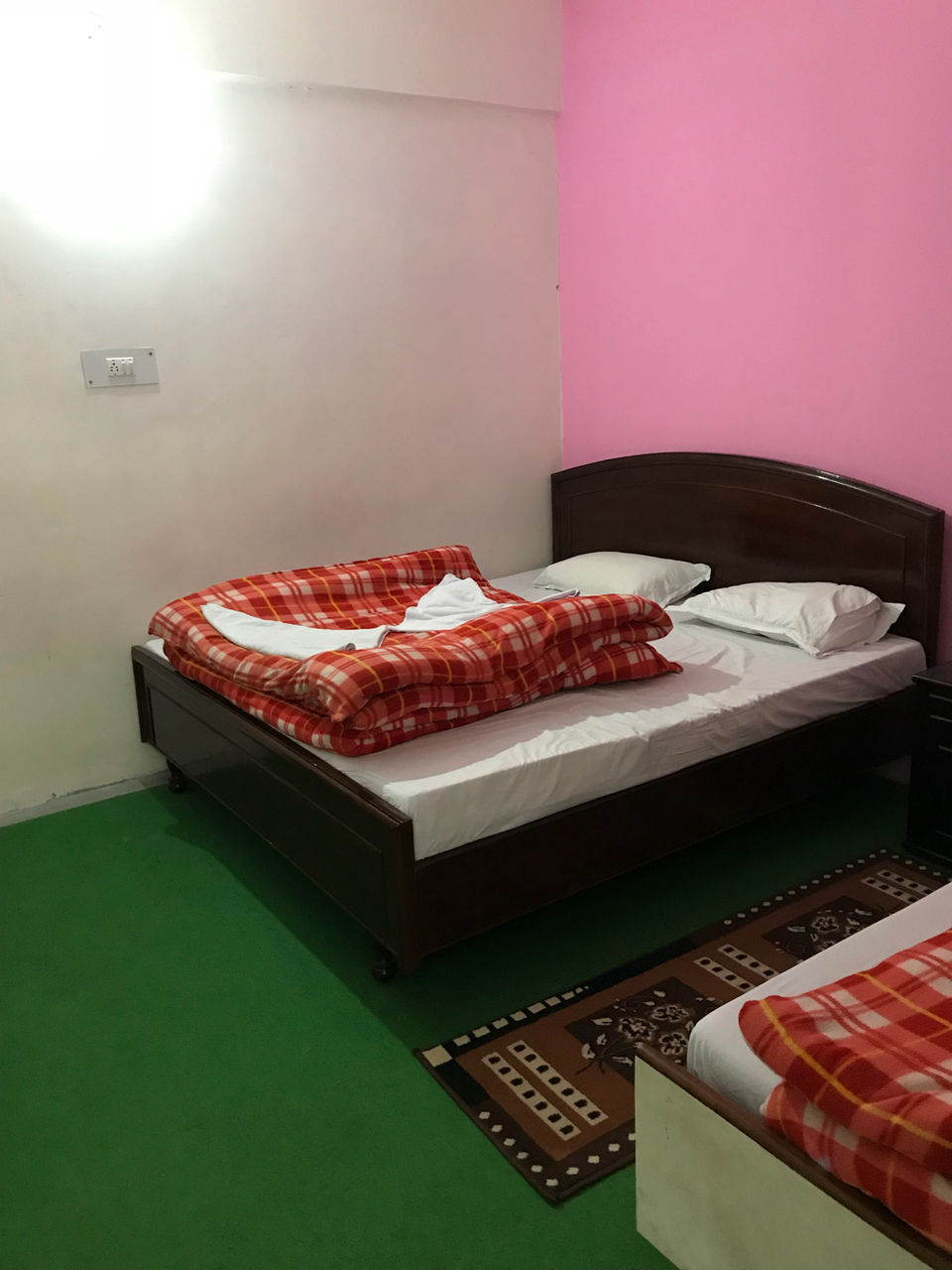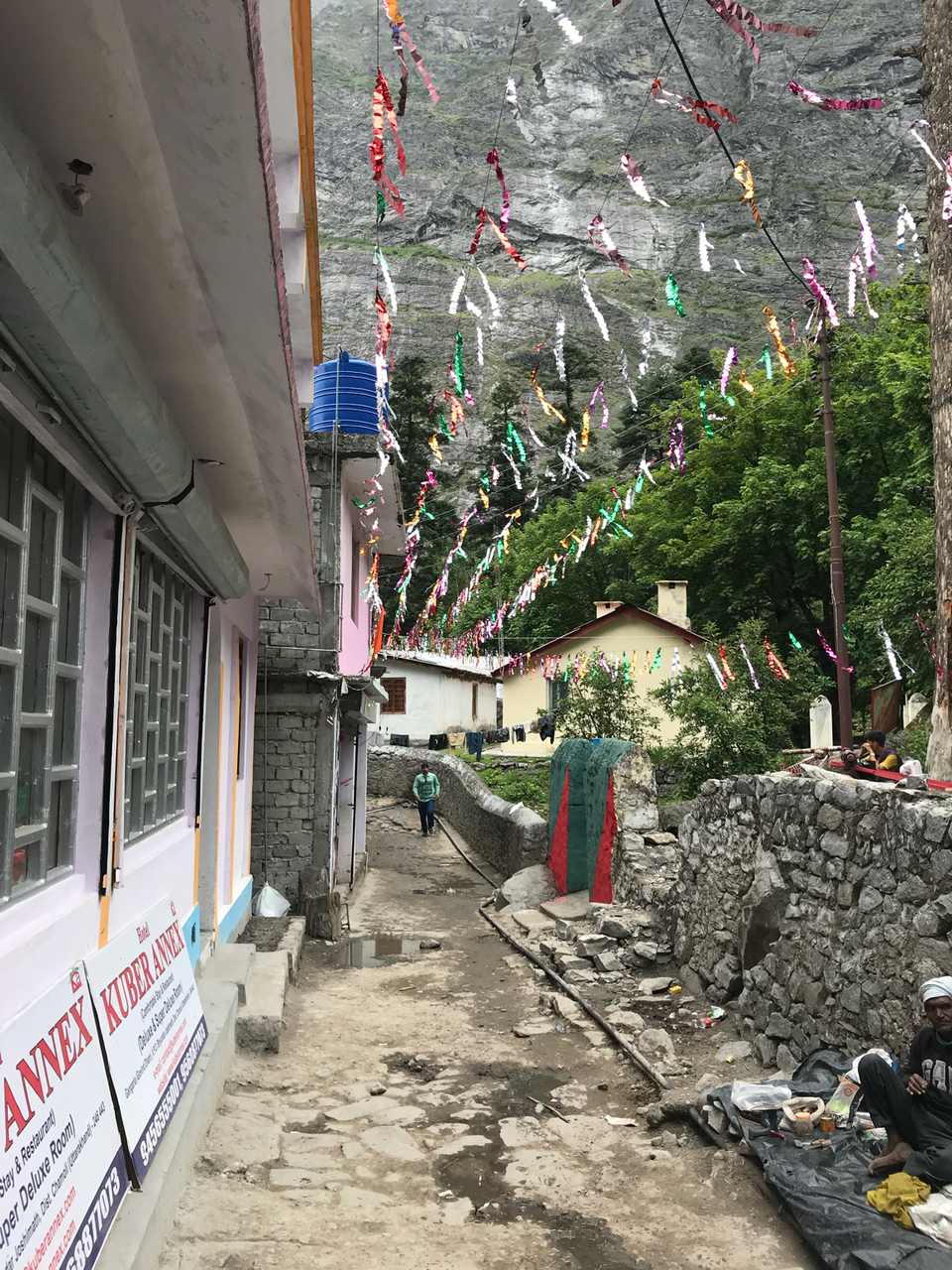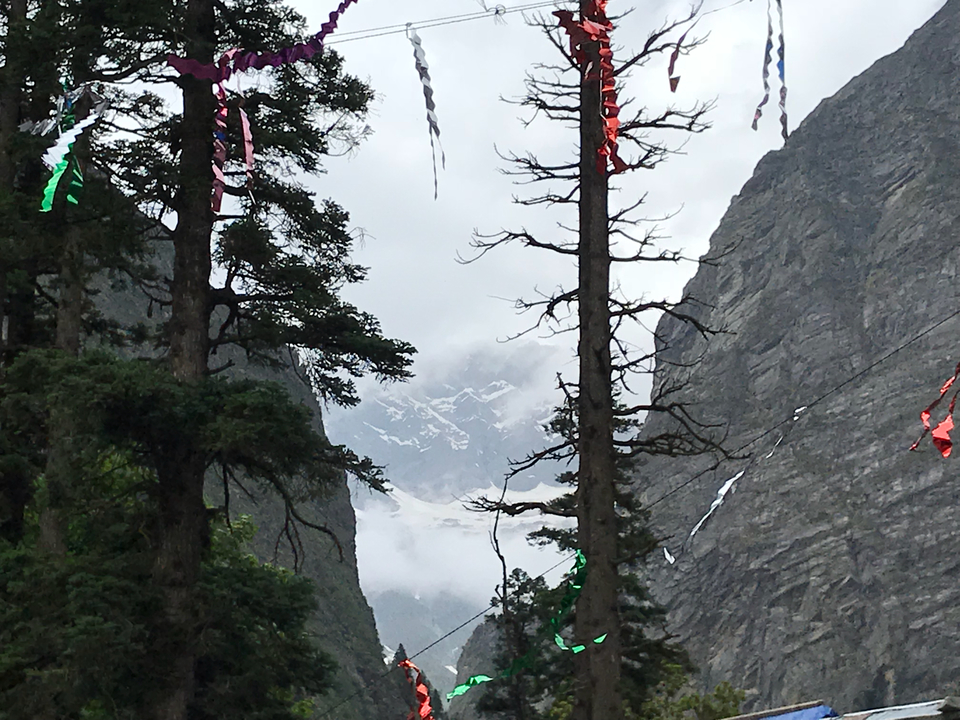 We had a lot of time up here since we reached mid afternoon. All of us were super hungry. North India has some amazing food options trust me.
North India has some amazing food options you can trust me on this.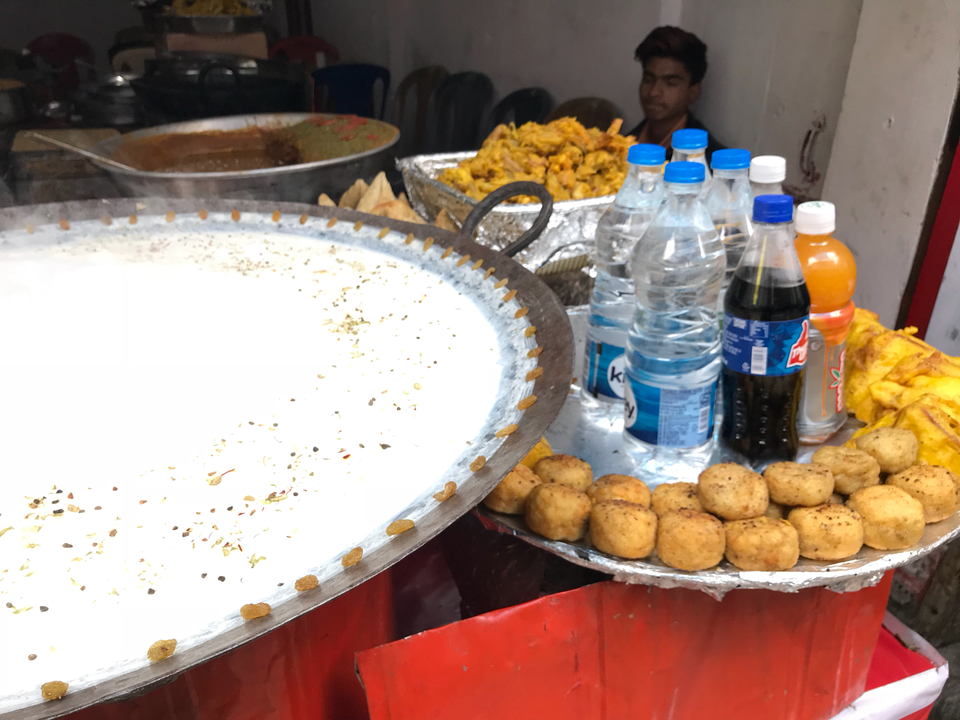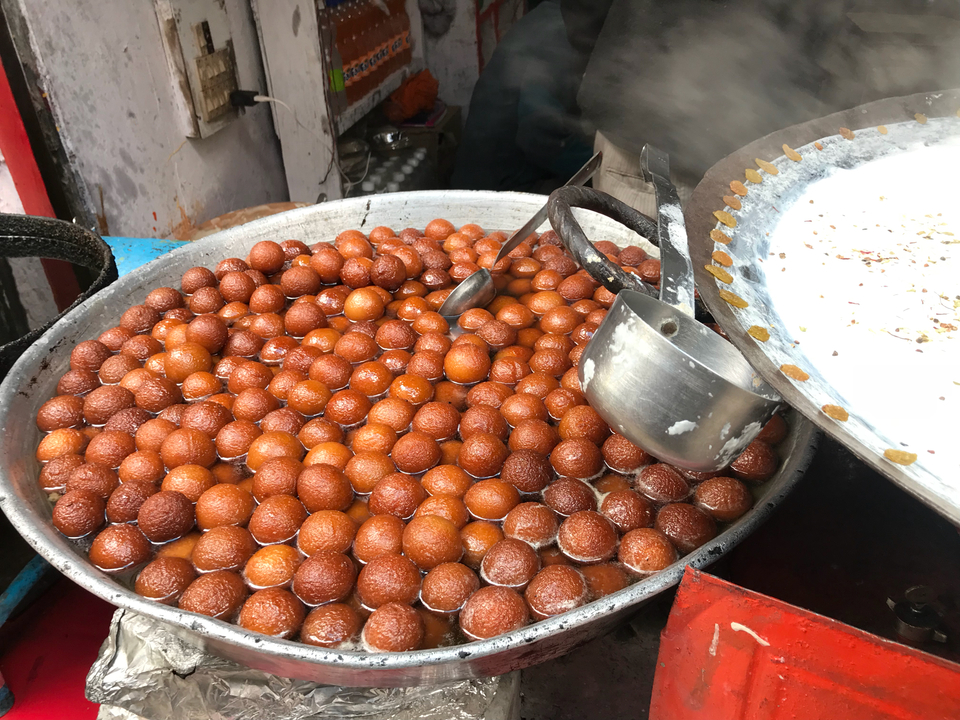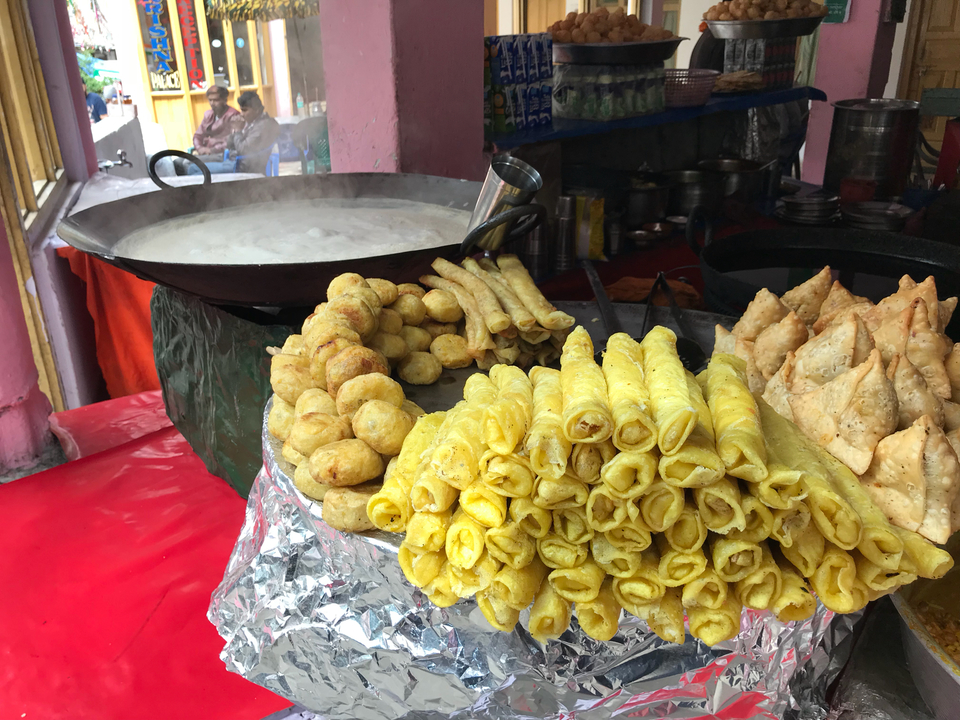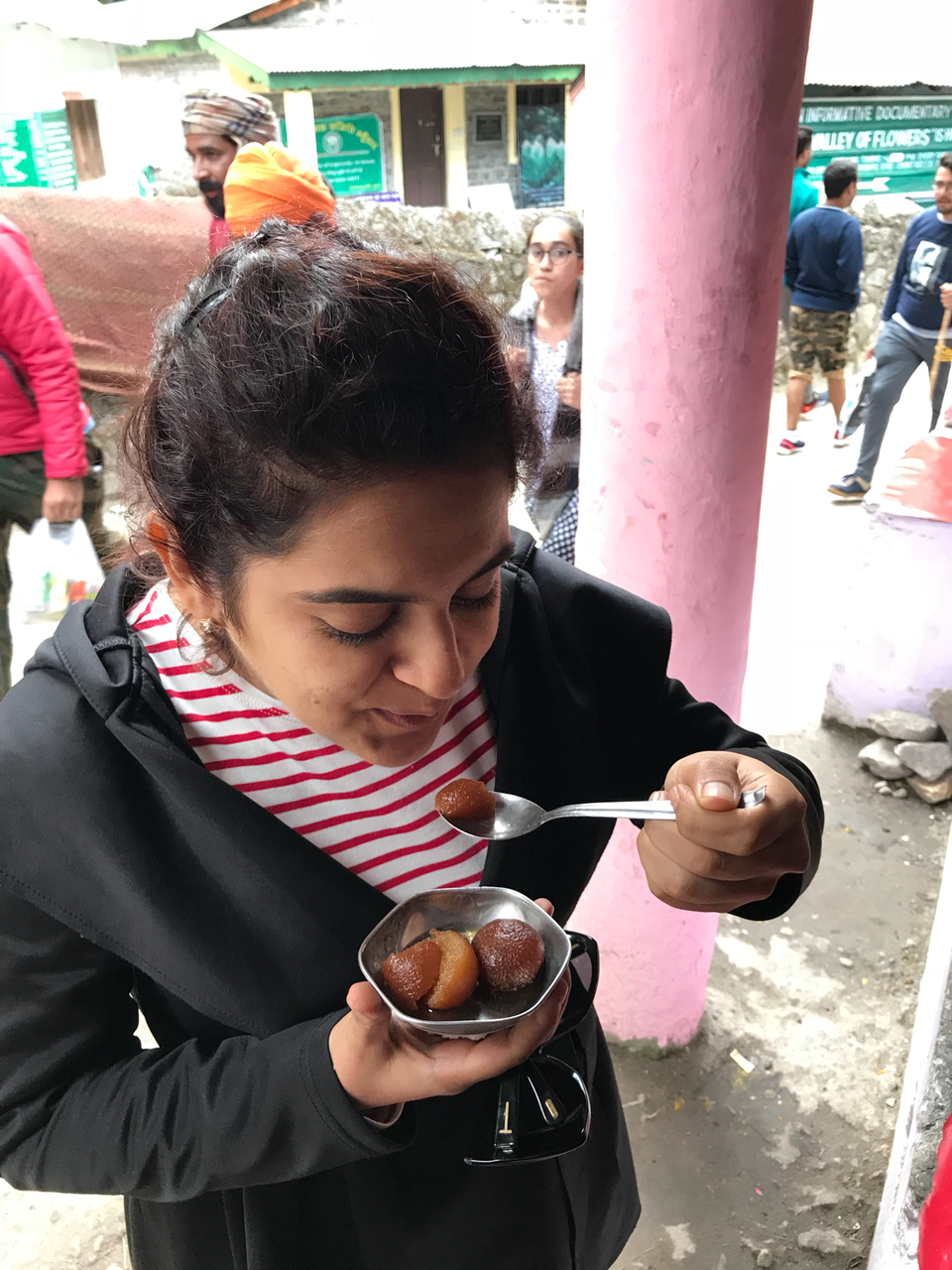 The morning started pretty early and we were to finish the later trek 6 kms today. This 6 km trek was uphill next level. Everyone suggested us to take a horse uphill for these later 6 kms. So roughly depending on how Much you can negotiate the horse guy charges abt Rs 700 per person.
If you trek uphill, it will take abt 5-6 hours to trek up. The horse takes abt 2 n half hours. This trek is amazing beautiful. The views when u reach up at Hemkund Sahib are WOW !!
Hemkund is a Sanskrit name derived from Hem ("Snow") and Kund ("bowl"). Dasam Granth says this is the place where Pandu Raja practiced Yoga. In addition, the Dasam Granth says God ordered Sikh Guru Gobind Singh to take bath while he was in deep meditation at the mount of Hemkunt.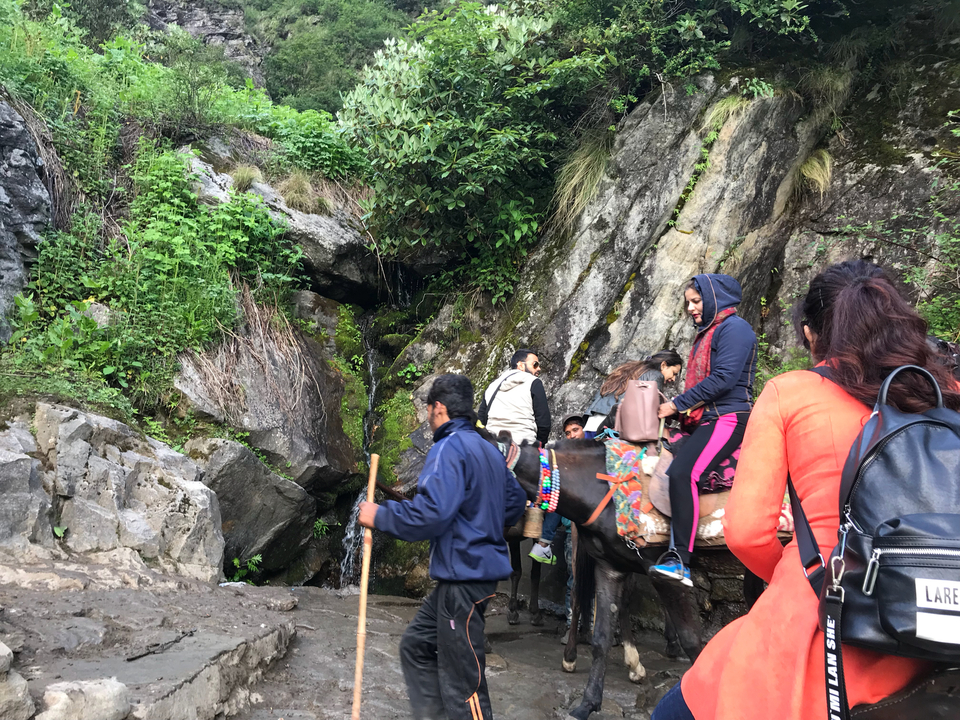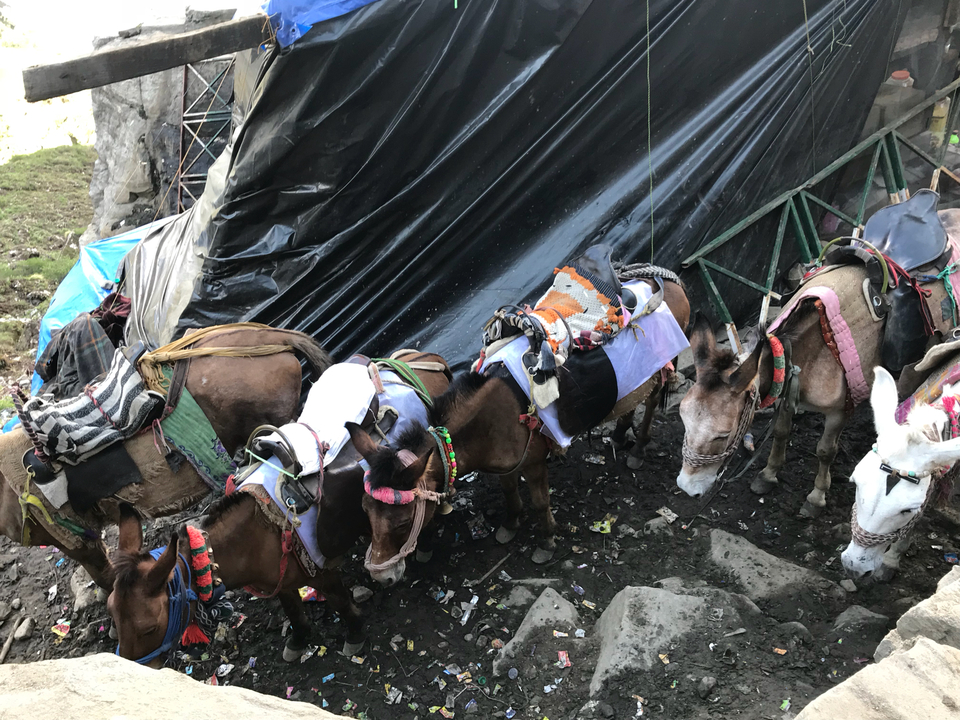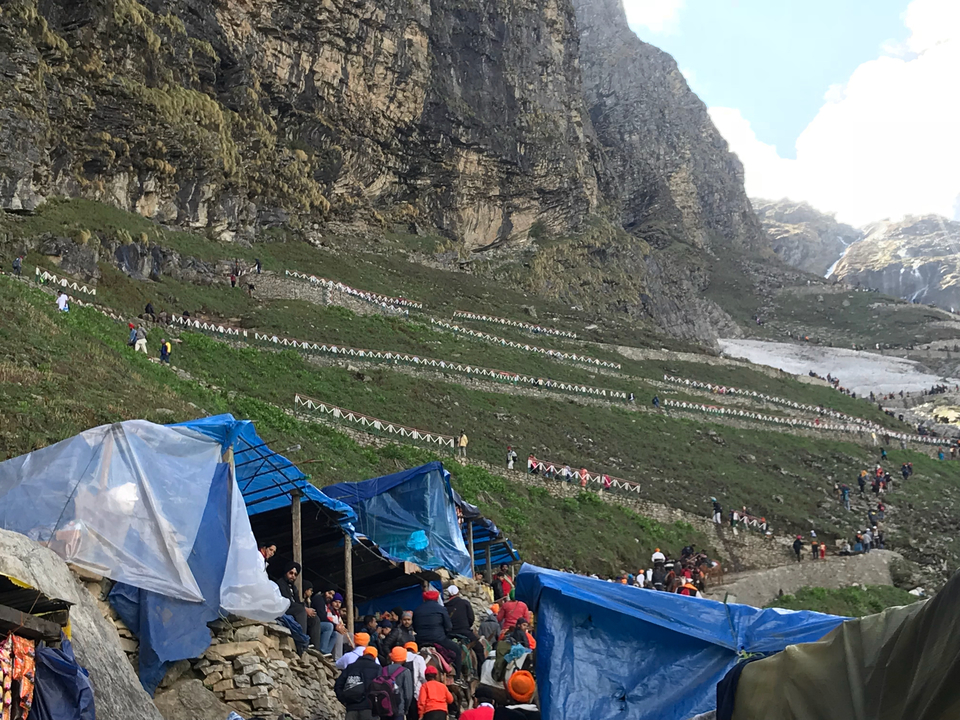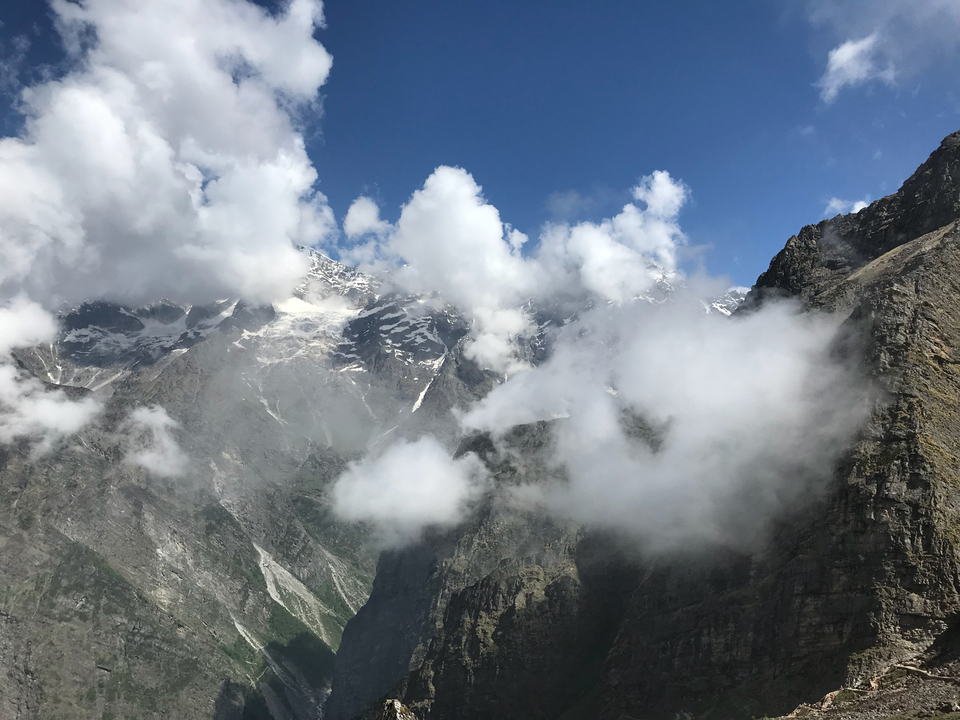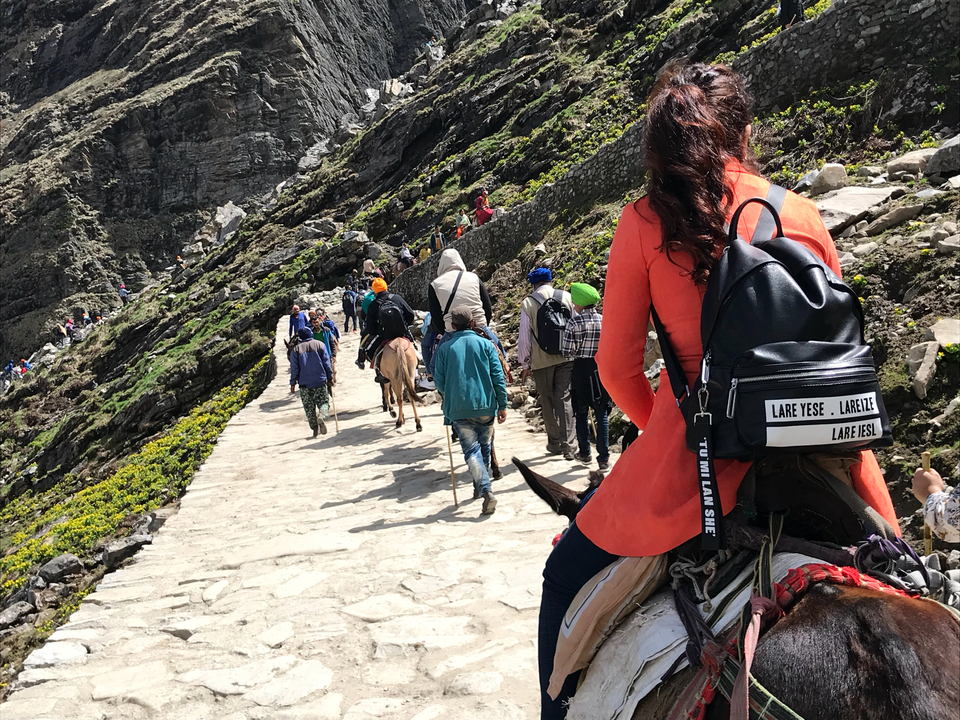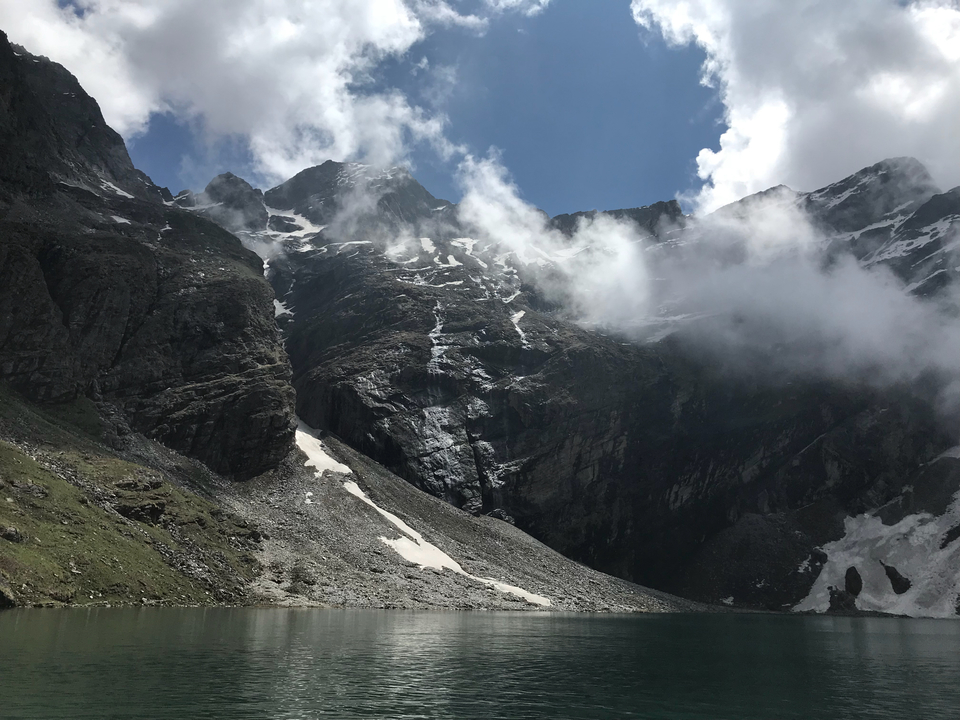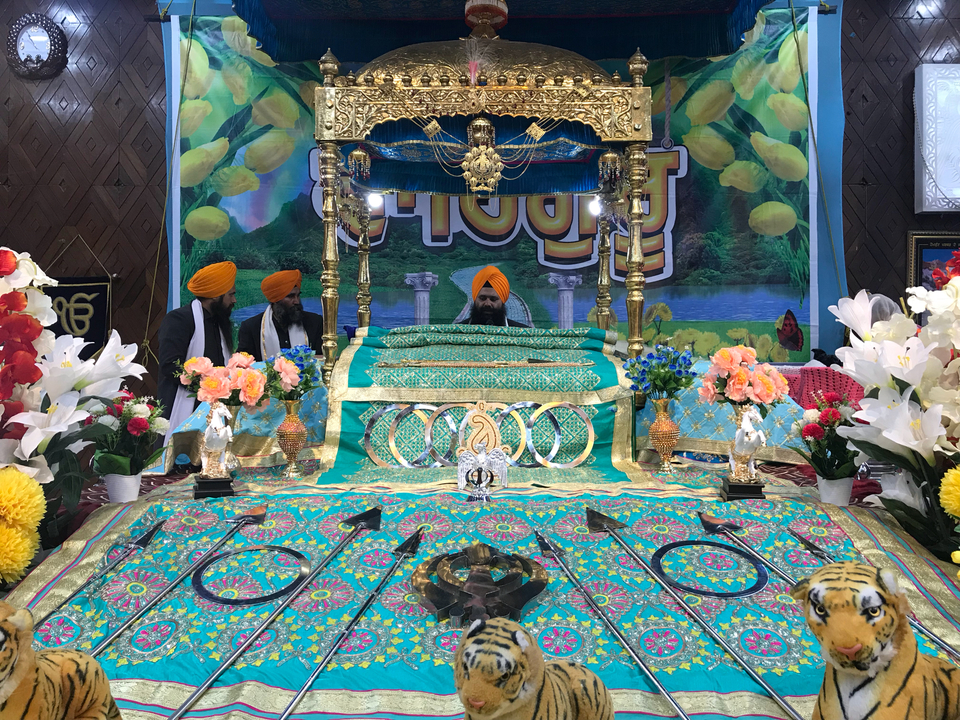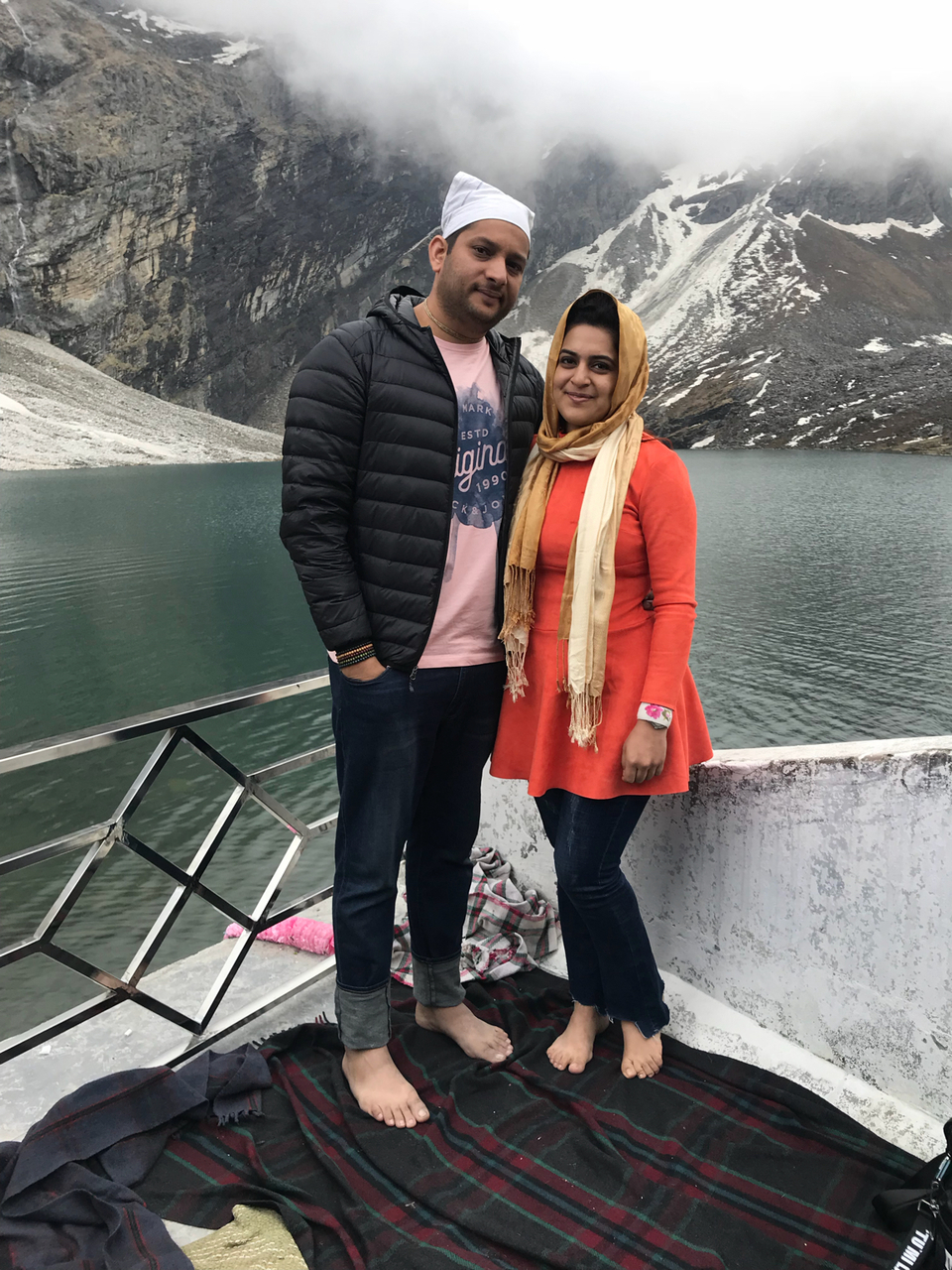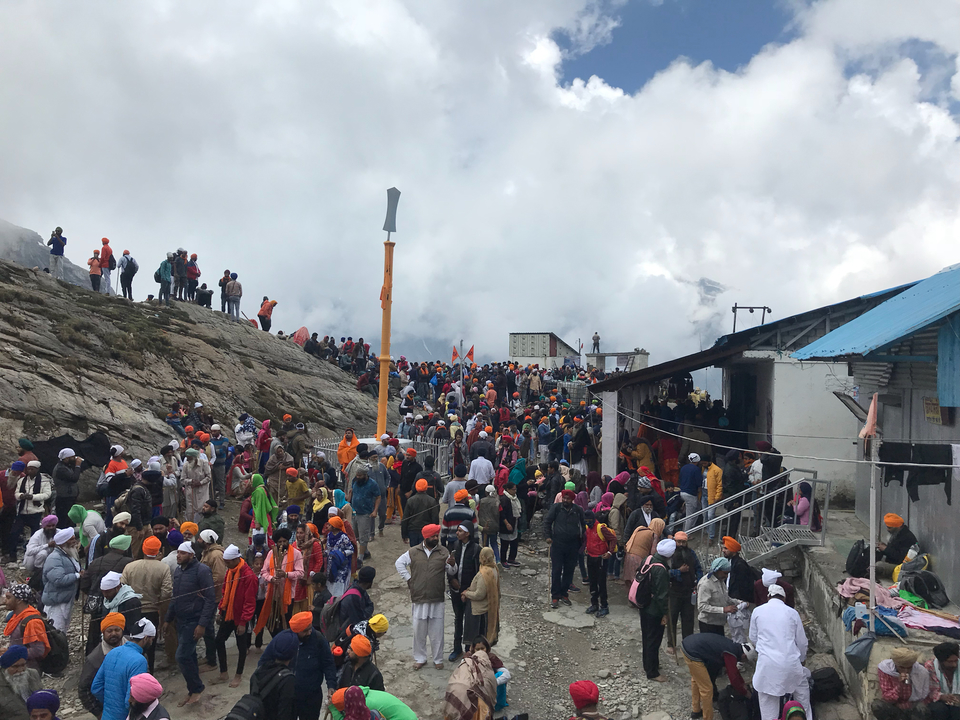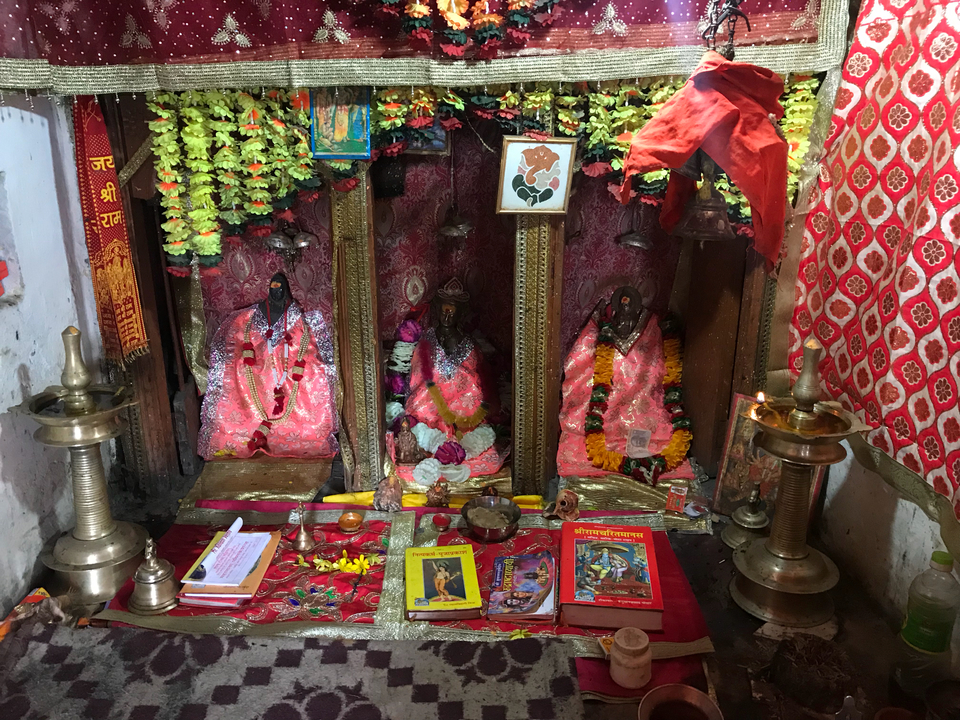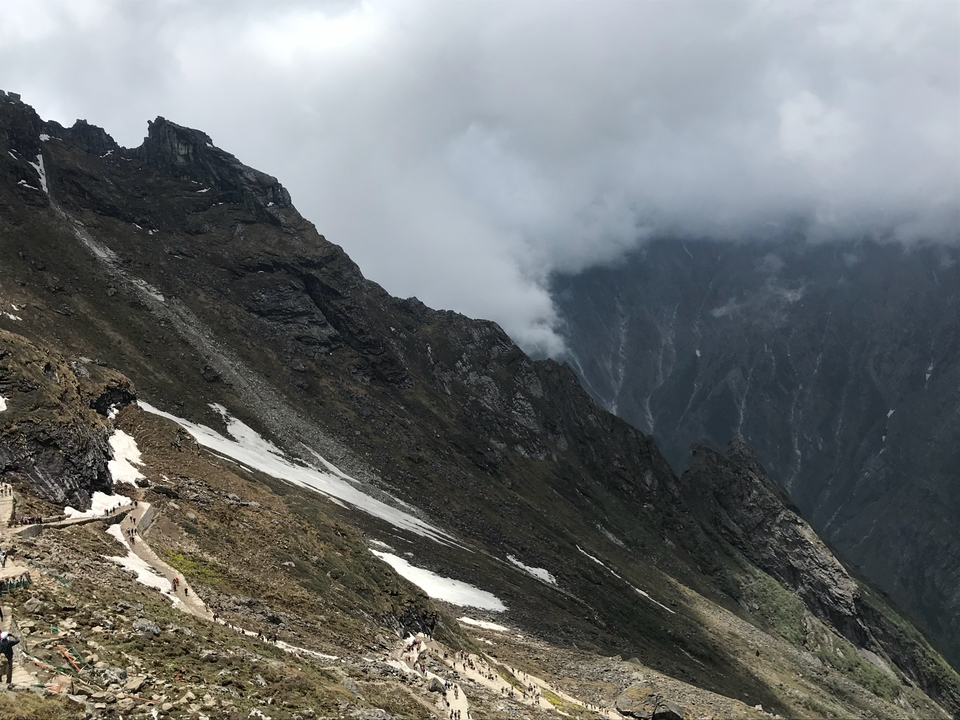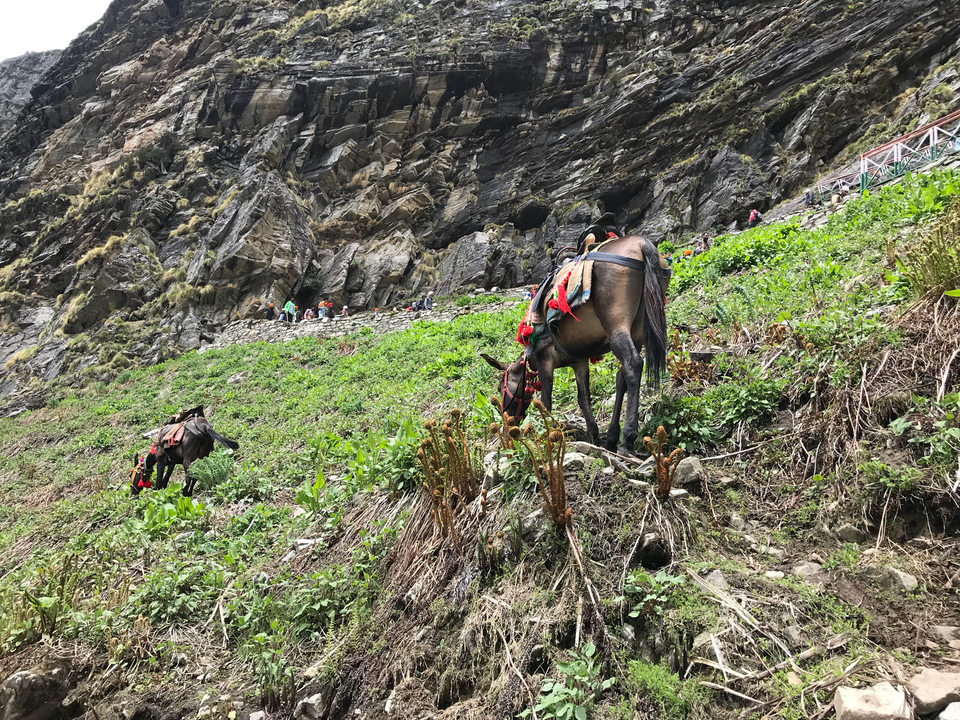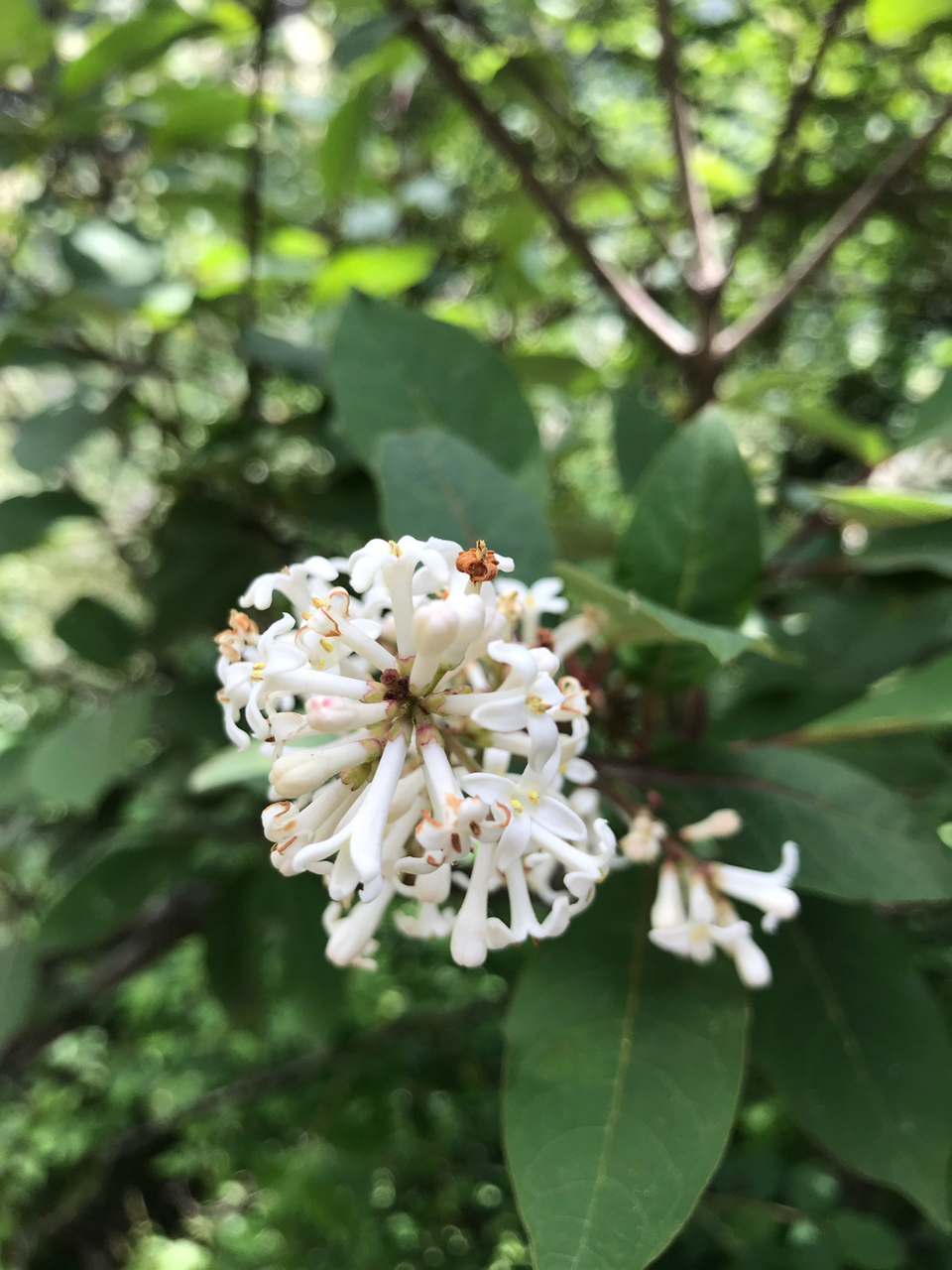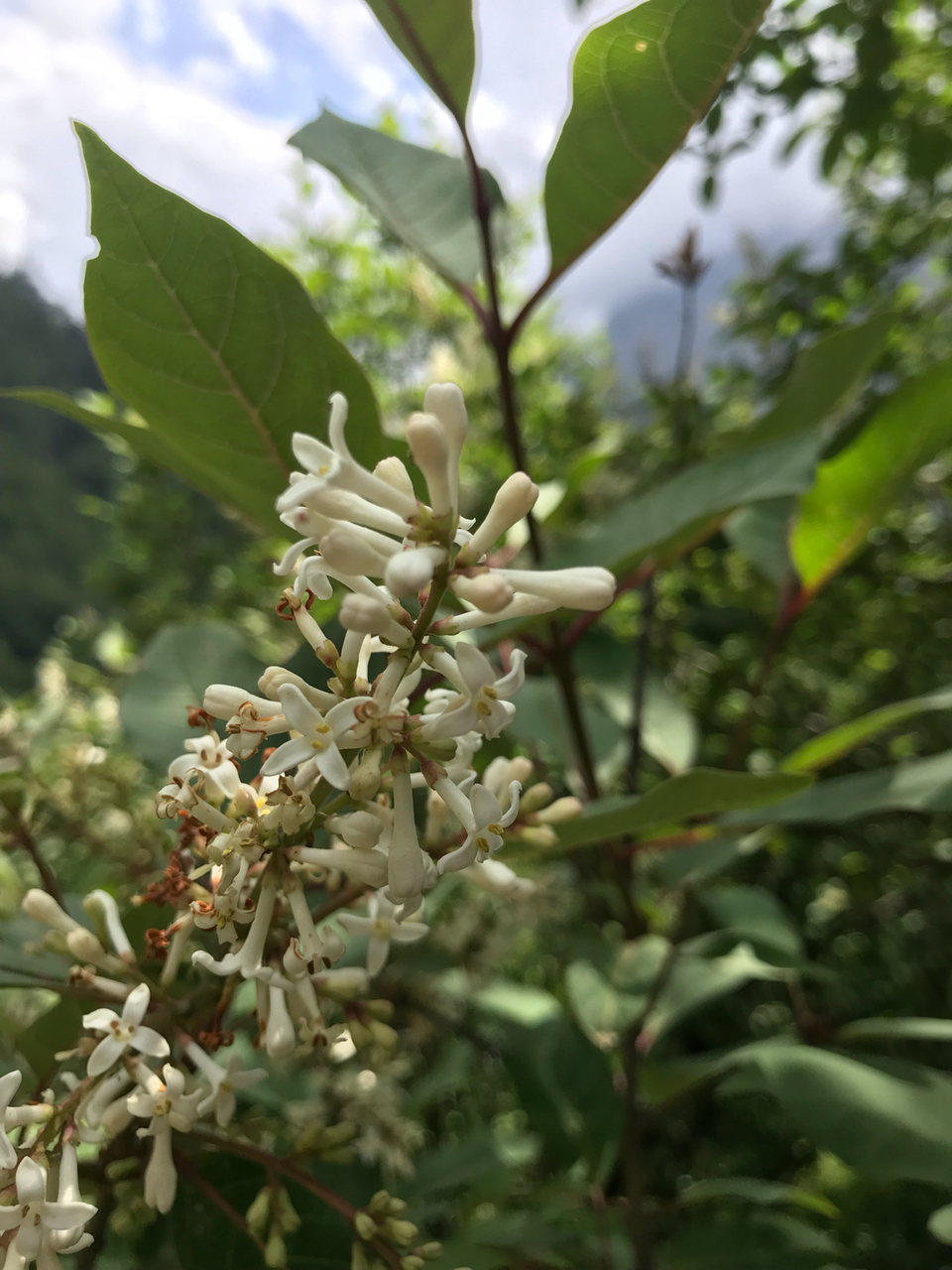 After spending abt 3 hours up in Hemkund Sahib, we descended our journey downhill to Ghangaria. Reached mid afternoon. The evening was easy as we had nothin else to do.
Ideally the day was reserved for valley of flowers. But since we visited early June, there were no flowers in the valley. Hence we decided to descend our journey back to Govind Ghat. We reached down back to Ganga Resort- Homely stay just at abt lunch time. We decided to take some rest and leave for Badrinath.
Badrinath is abt 20 km from here. It takes abt 1 n half hrs to reach badrinath from Govind Ghat as the road is very narrow.
Badrinath is divided into 2 parts. Mana village ie India's last village which is abt 3 from Badrinath and The Badrinath temple.
Mana Village- Mana is a village in the district of Chamoli in the Indian state of Uttarakhand, located at an altitude of 3,200 meters.[1] It is located on the northern terminus of National Highway 58,Mana is the last village before the Mana Pass and is 24 kilometres from the border of India and Tibet.
The main points of interests here are : There is a small cave in Mana, named Vyas Gufa and it is believed that Maharshi Vyas composed Mahabharatha in this cave. One more cave is called Ganesh Gufa where Lord Ganesh wrote the Bhagwatam. There is also point wherein the river Saraswati originates.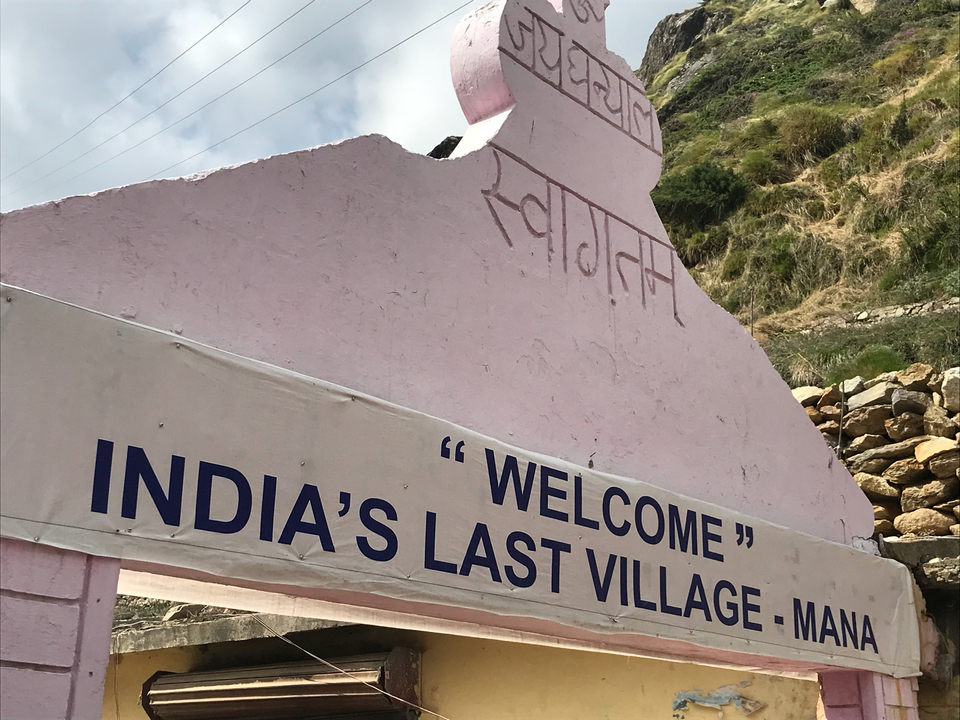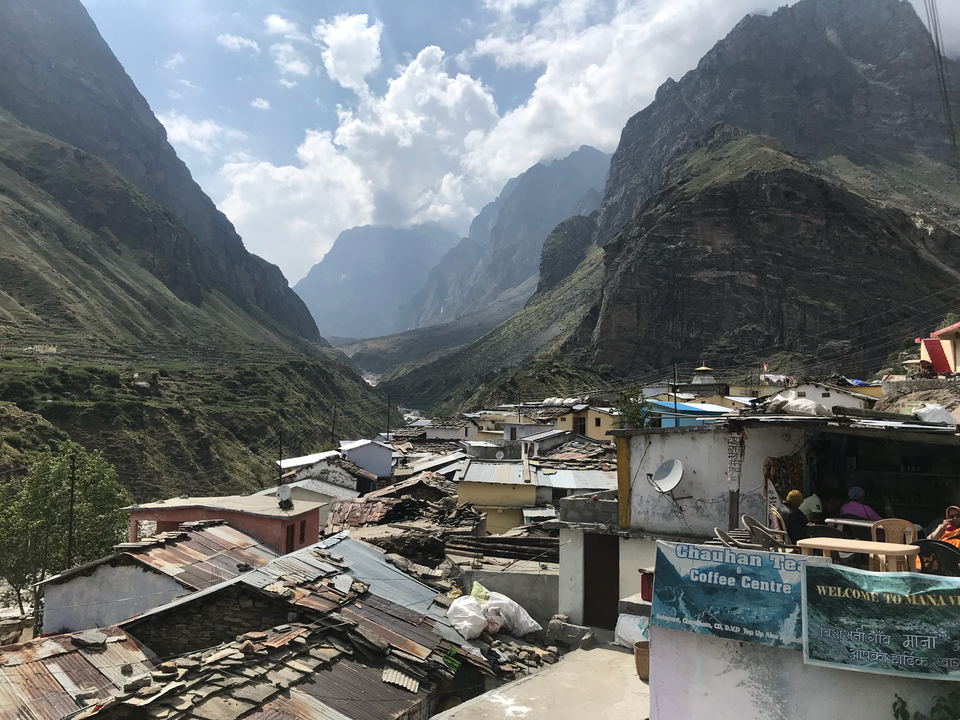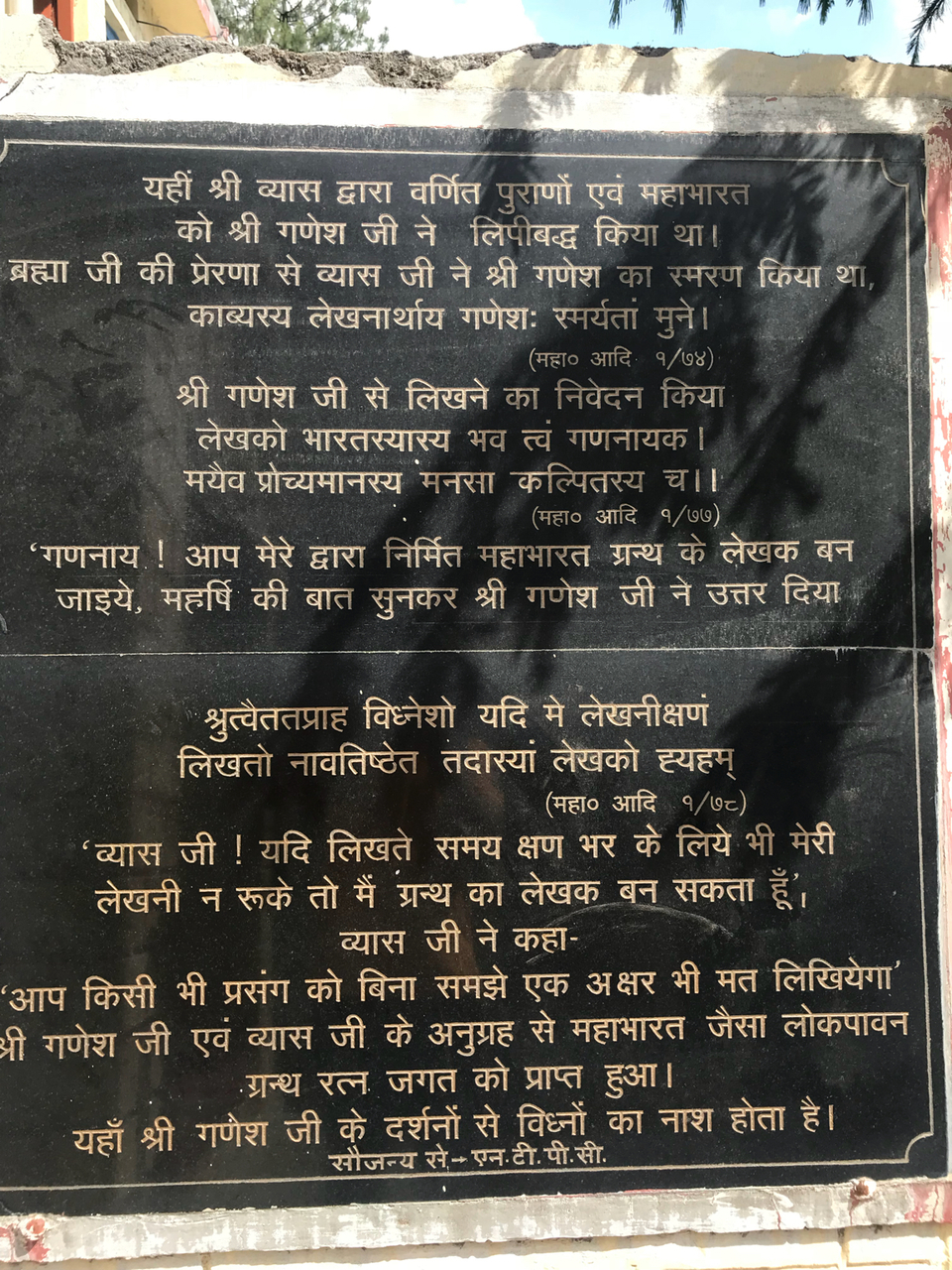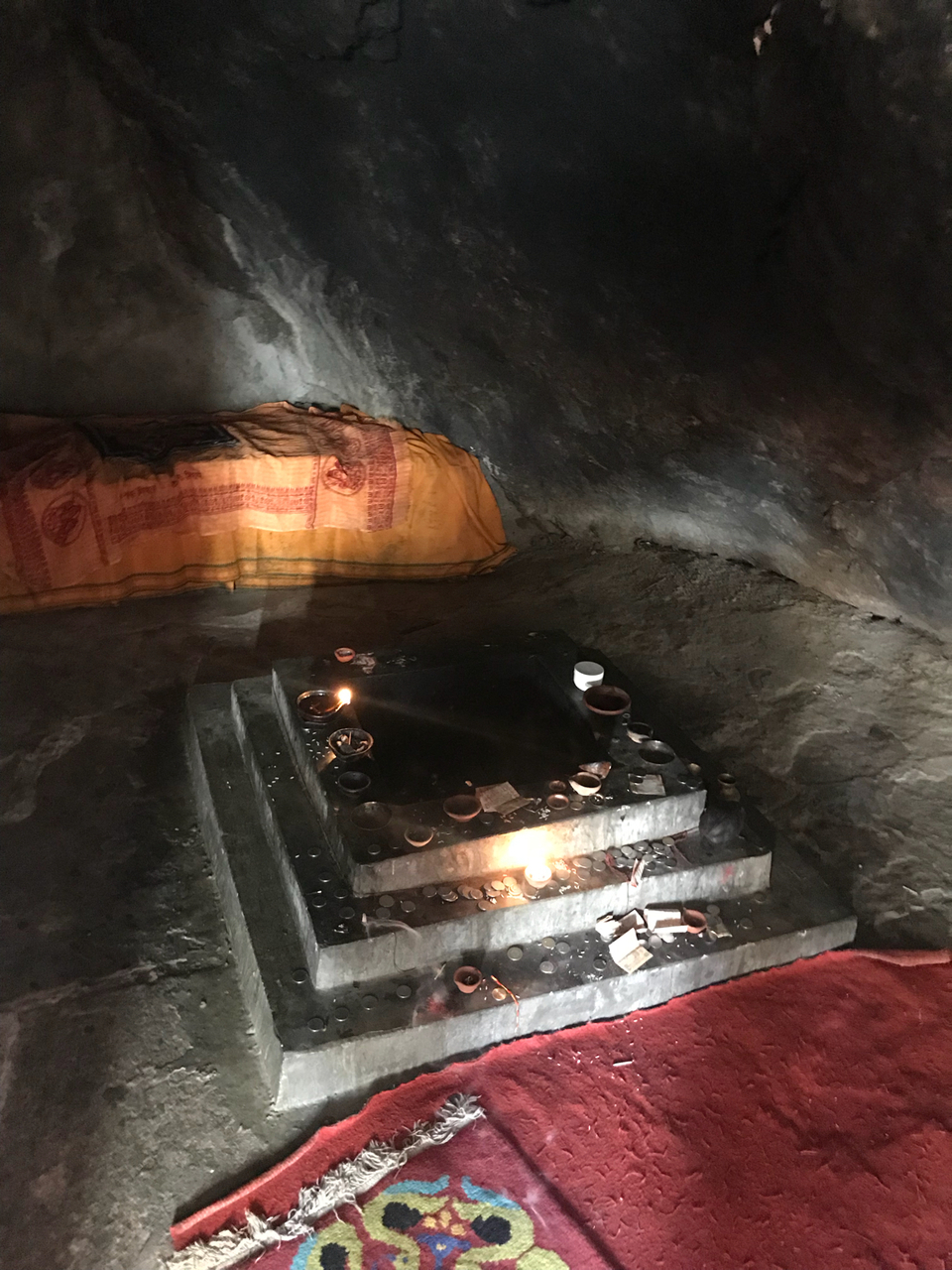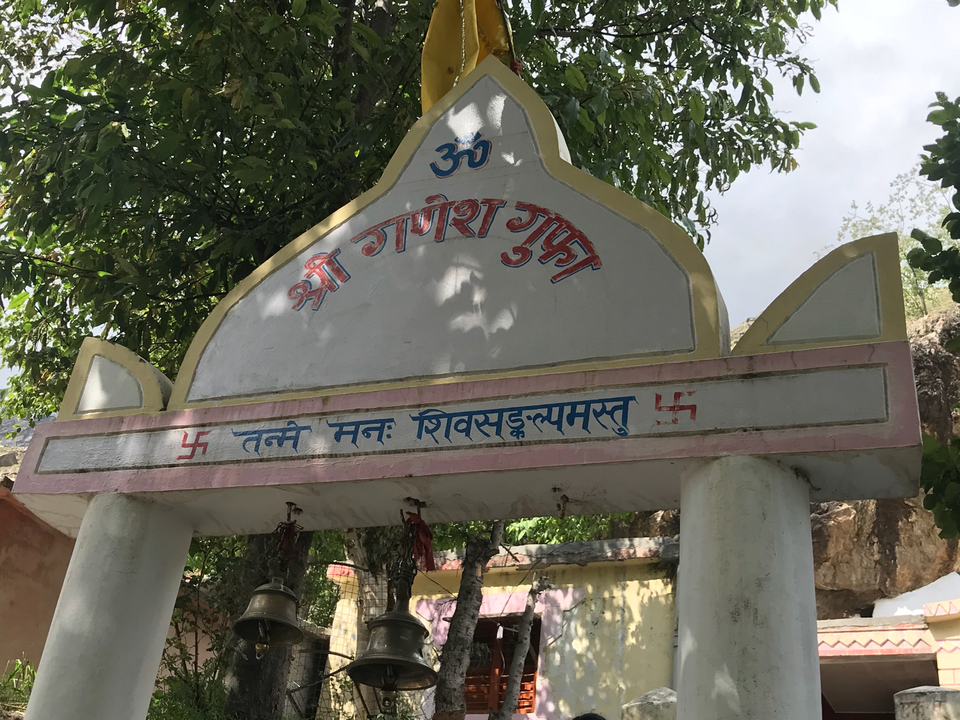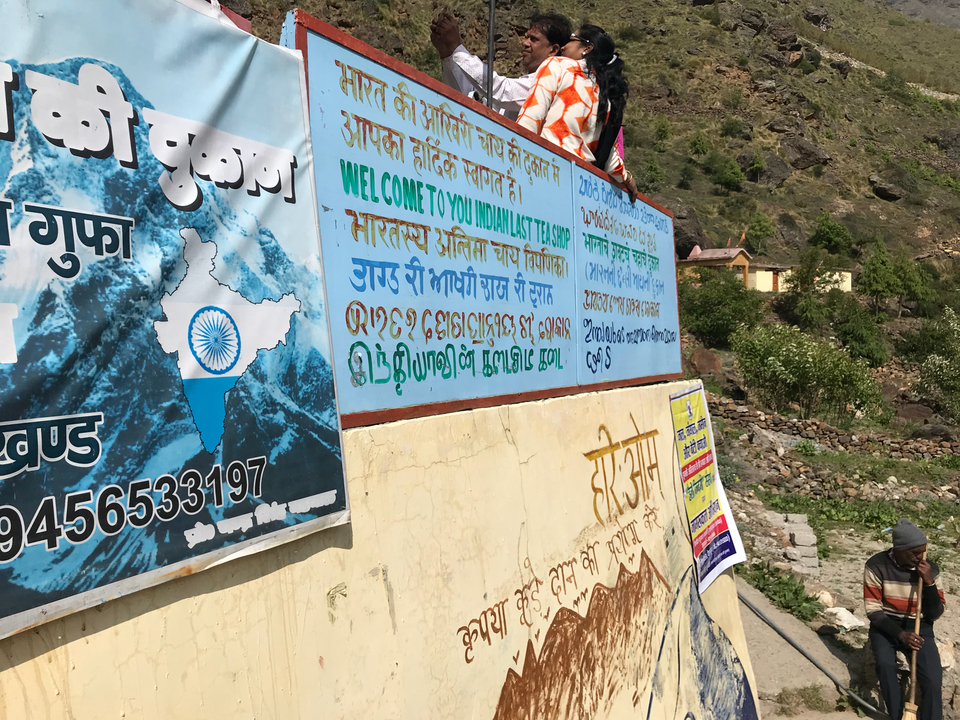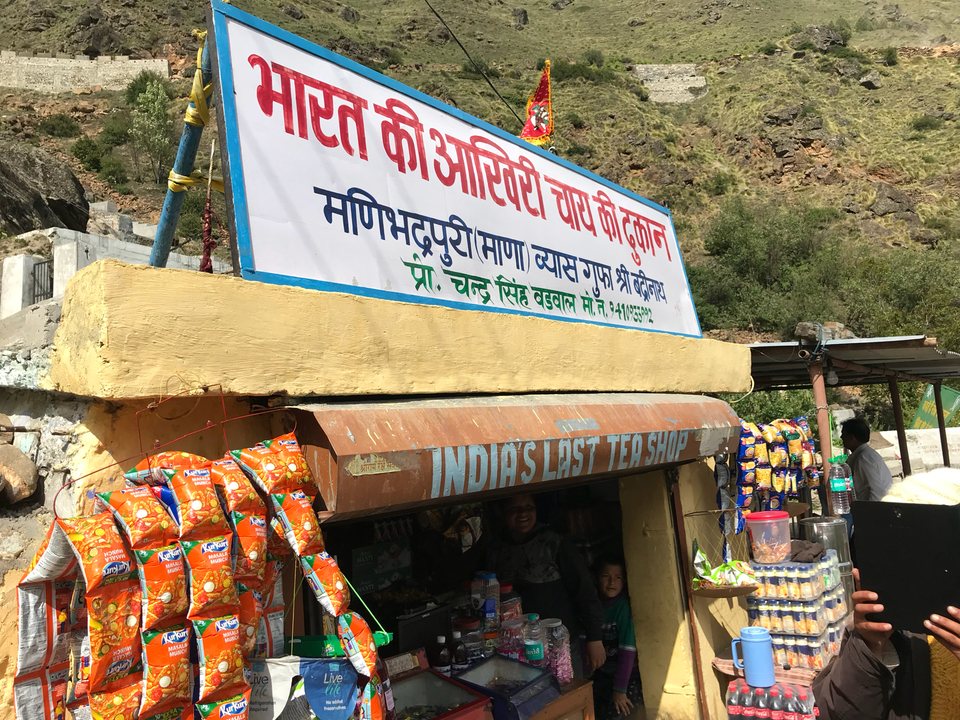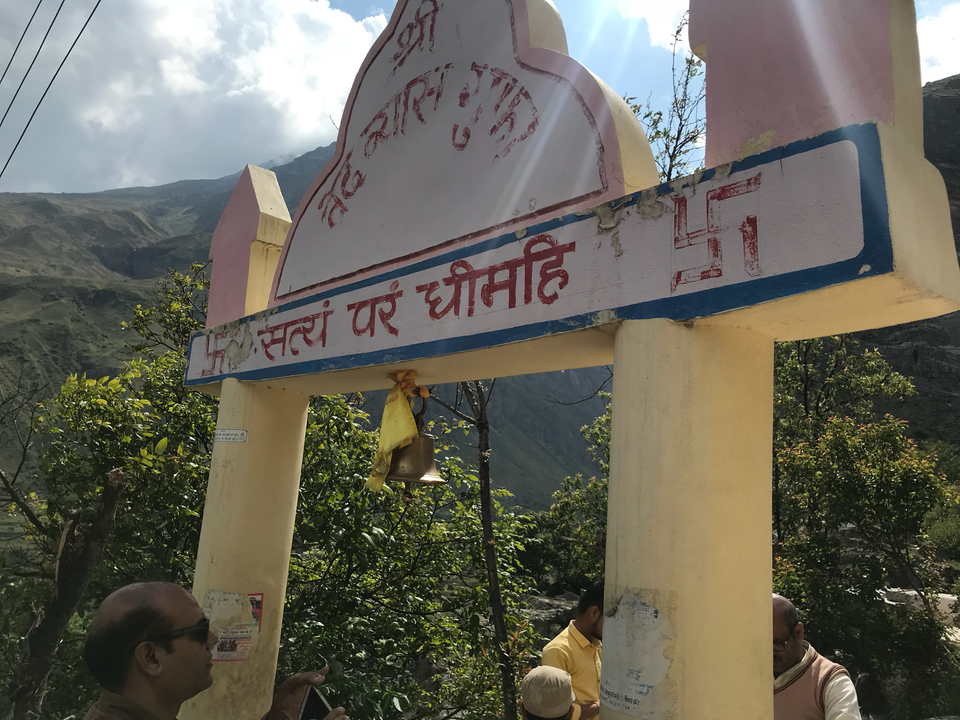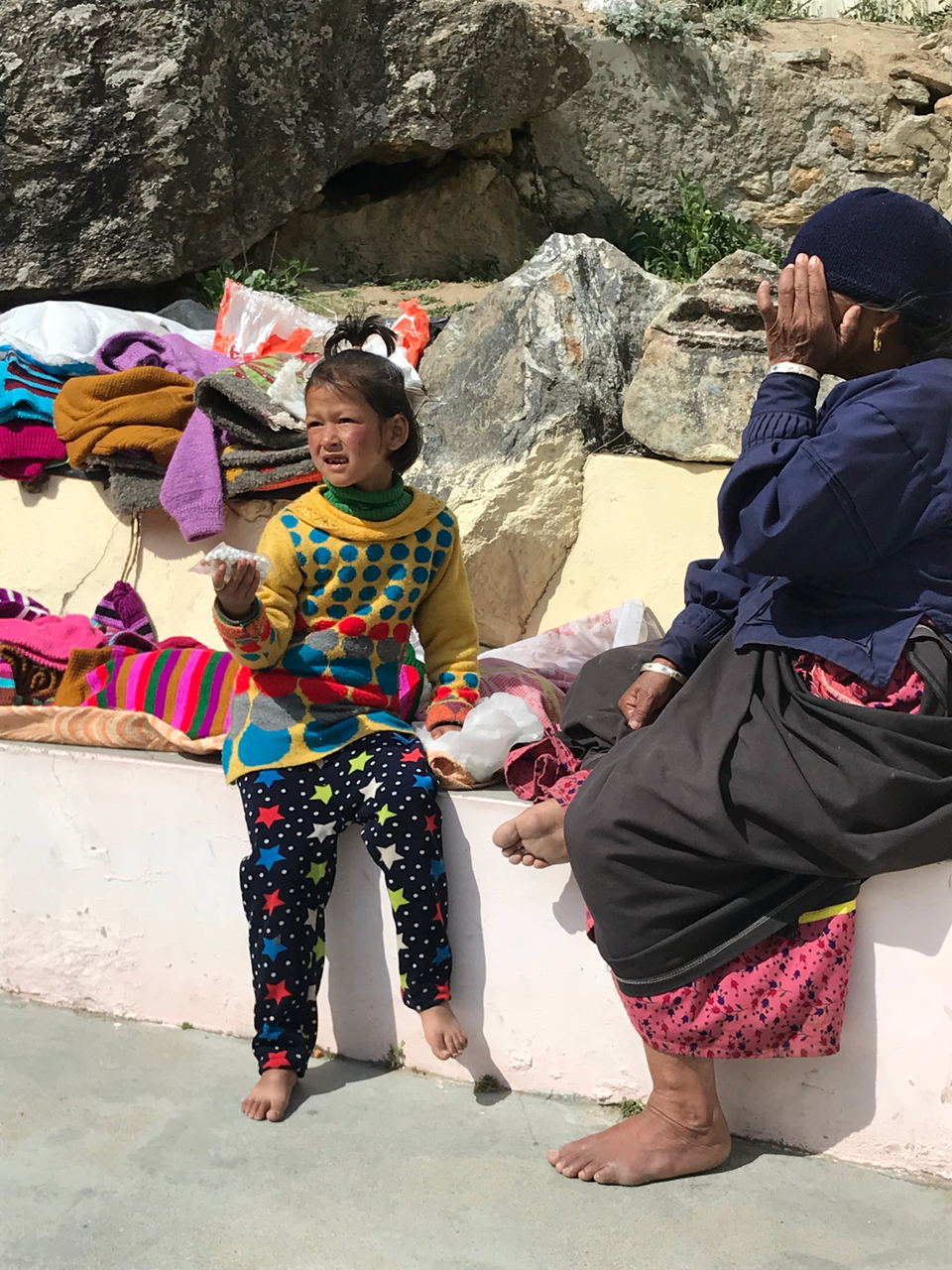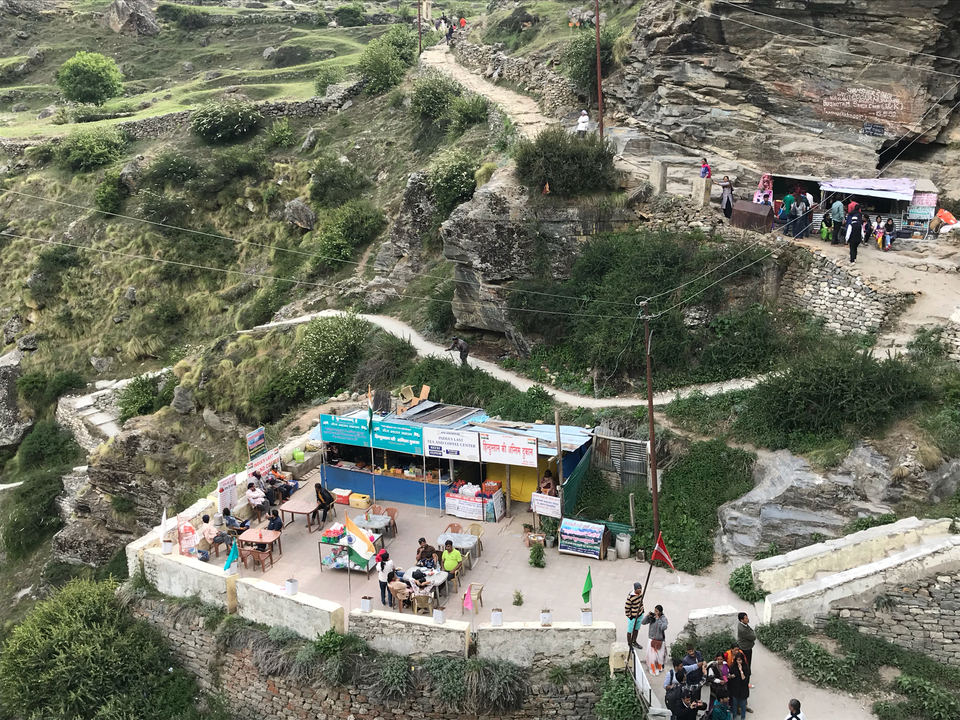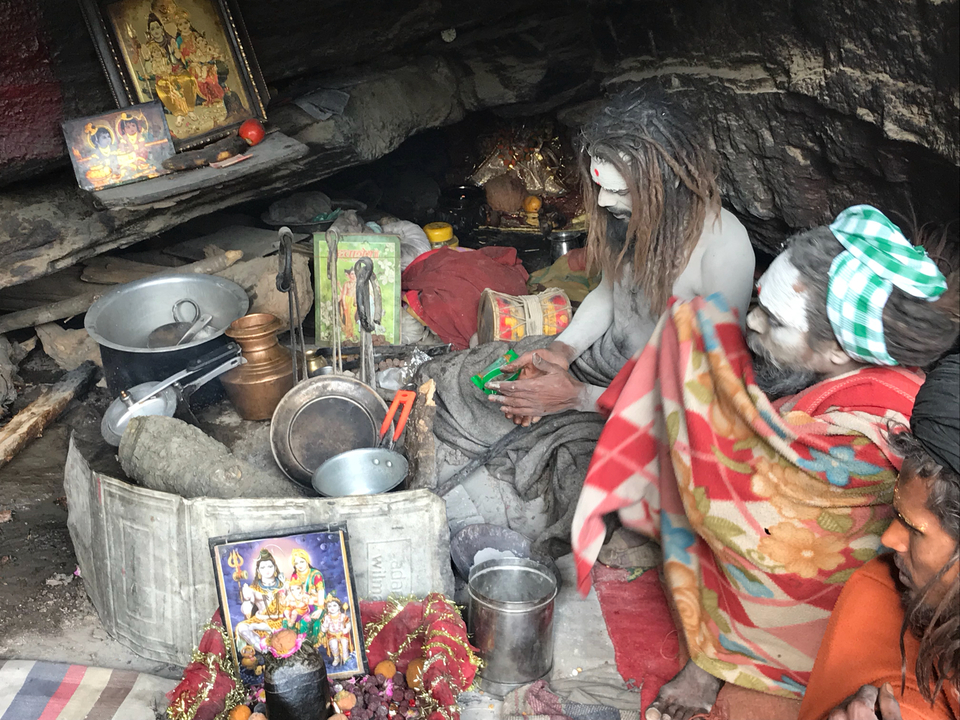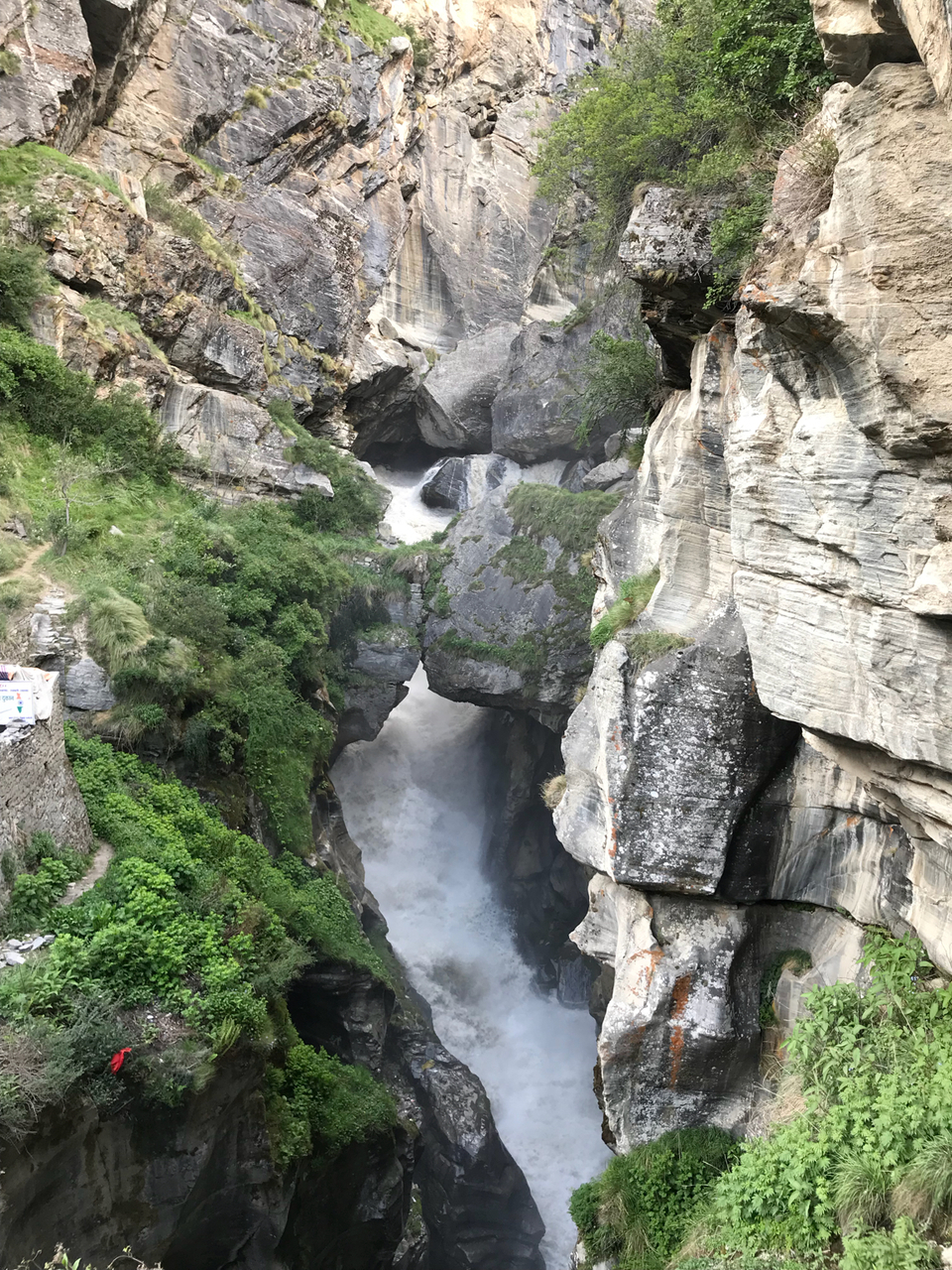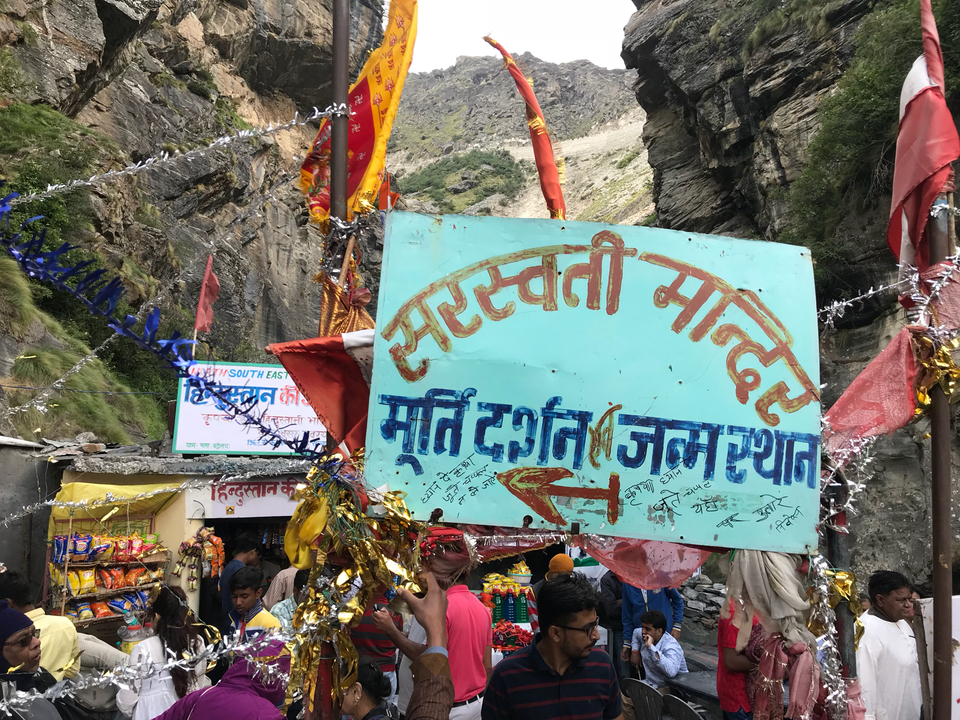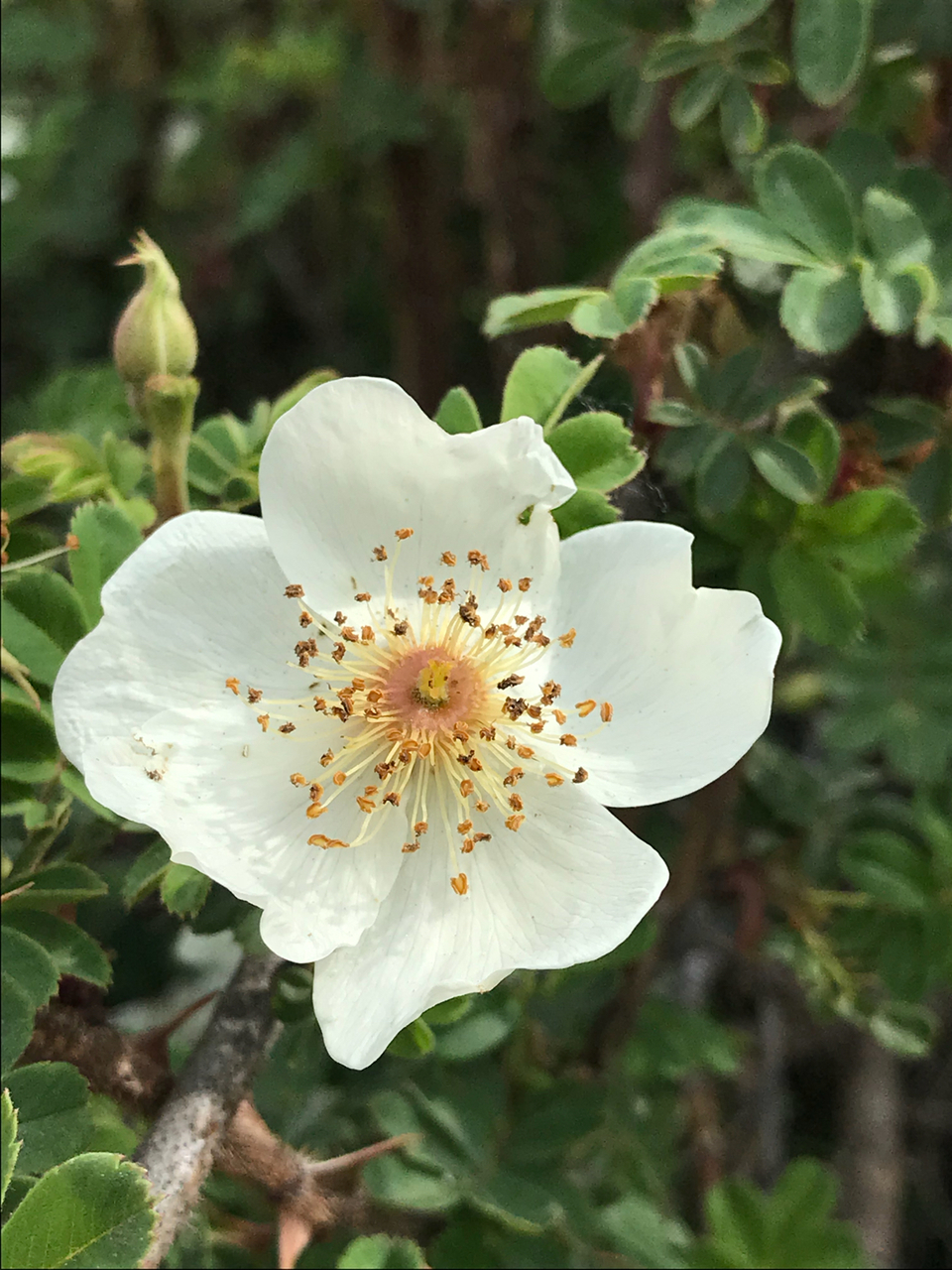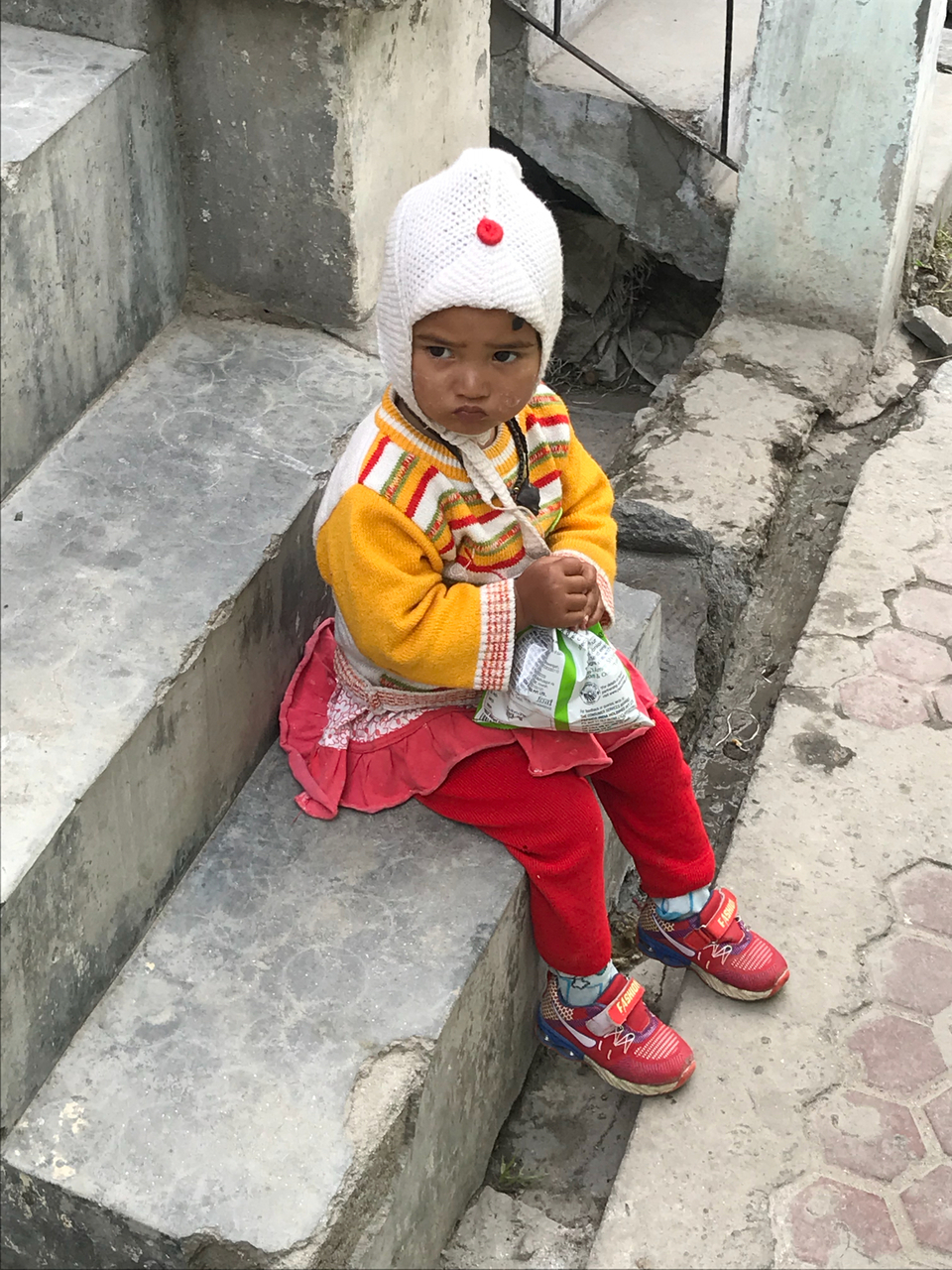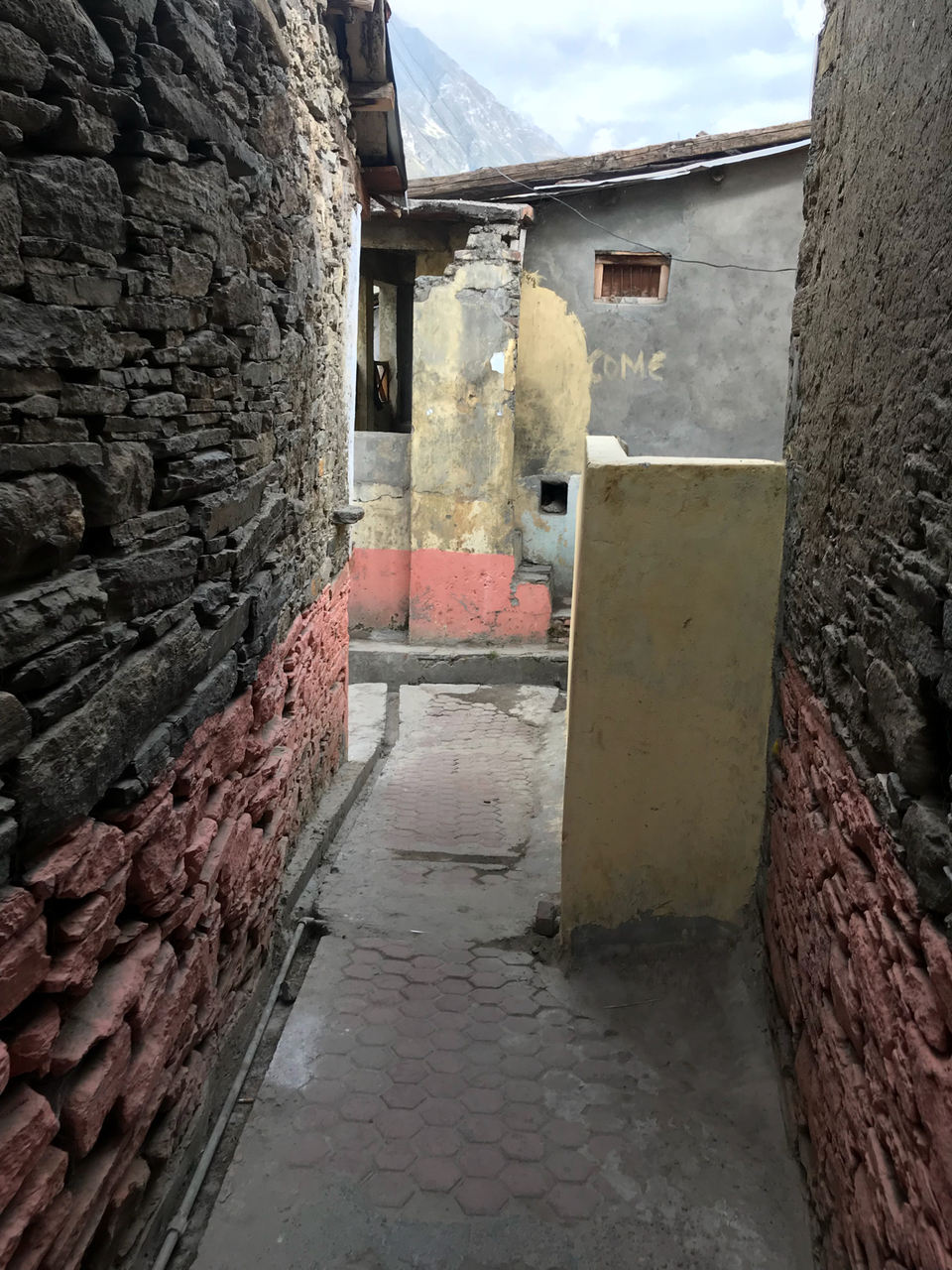 After Village Mana, we headed straight to the visit of Badrinath Temple.
Badrinath or Badrinarayan Temple is a Hindu temple dedicated to Vishnu which is situated in the town of Badrinath in Uttarakhand, India. The temple and town form one of the four Char Dham and Chota Char Dham pilgrimage sites. The temple is also one of the 108 Divya Desams dedicated to Vishnu, who is worshipped as Badrinath—holy shrines for Vaishnavites. It is open for six months every year (between the end of April and the beginning of November), because of extreme weather conditions in the Himalayan region. The temple is located in Garhwal hill tracks in Chamoli district along the banks of Alaknanda River at an elevation of 3,133 m (10,279 ft) above the mean sea level.
The image of the presiding deity worshipped in the temple is a 1 m (3.3 ft) tall, black stone statue of Vishnu in the form of Badrinarayan. The statue is considered by many Hindus to be one of eight swayam vyakta kshetras, or self-manifested statues of Vishnu.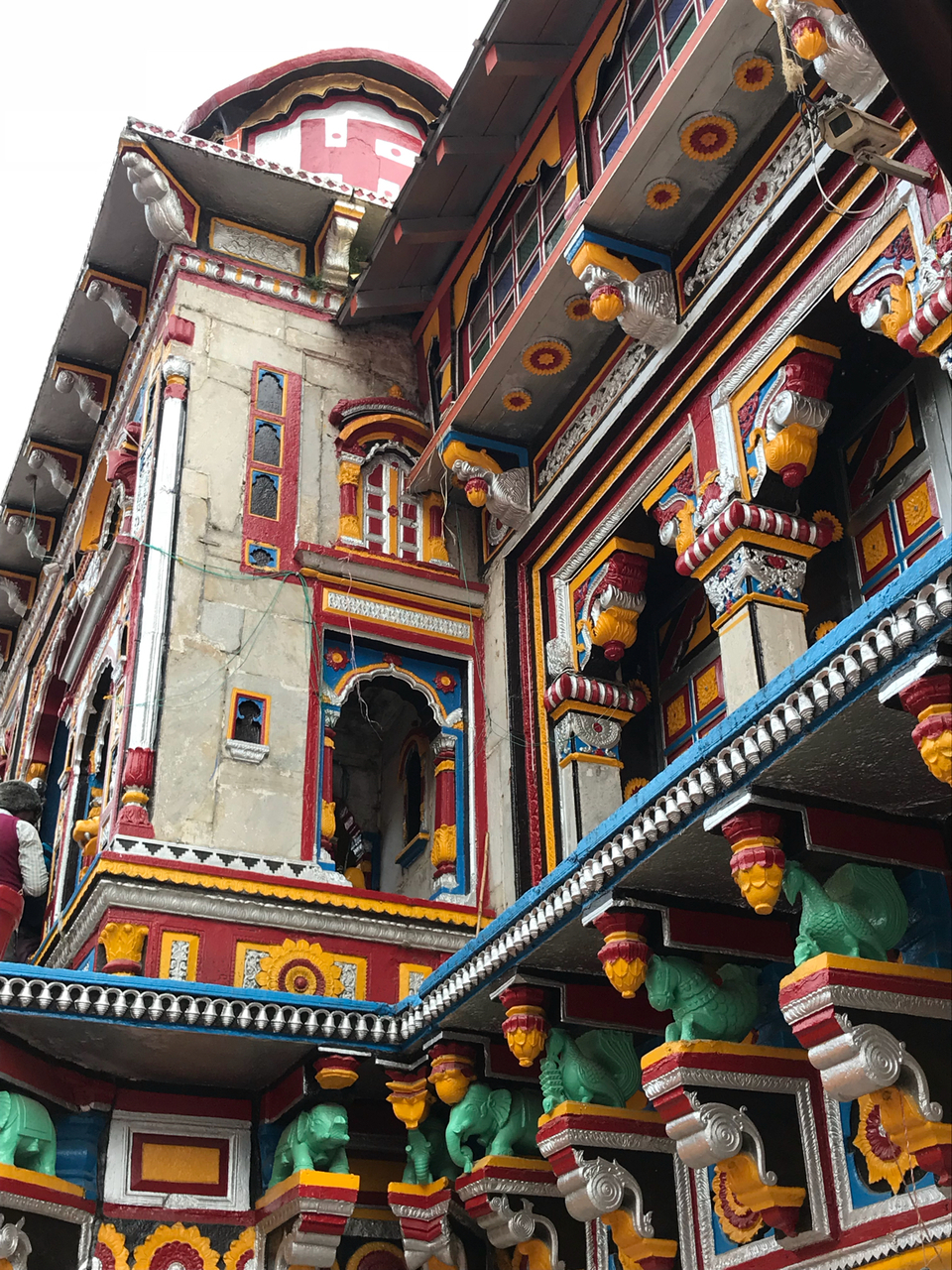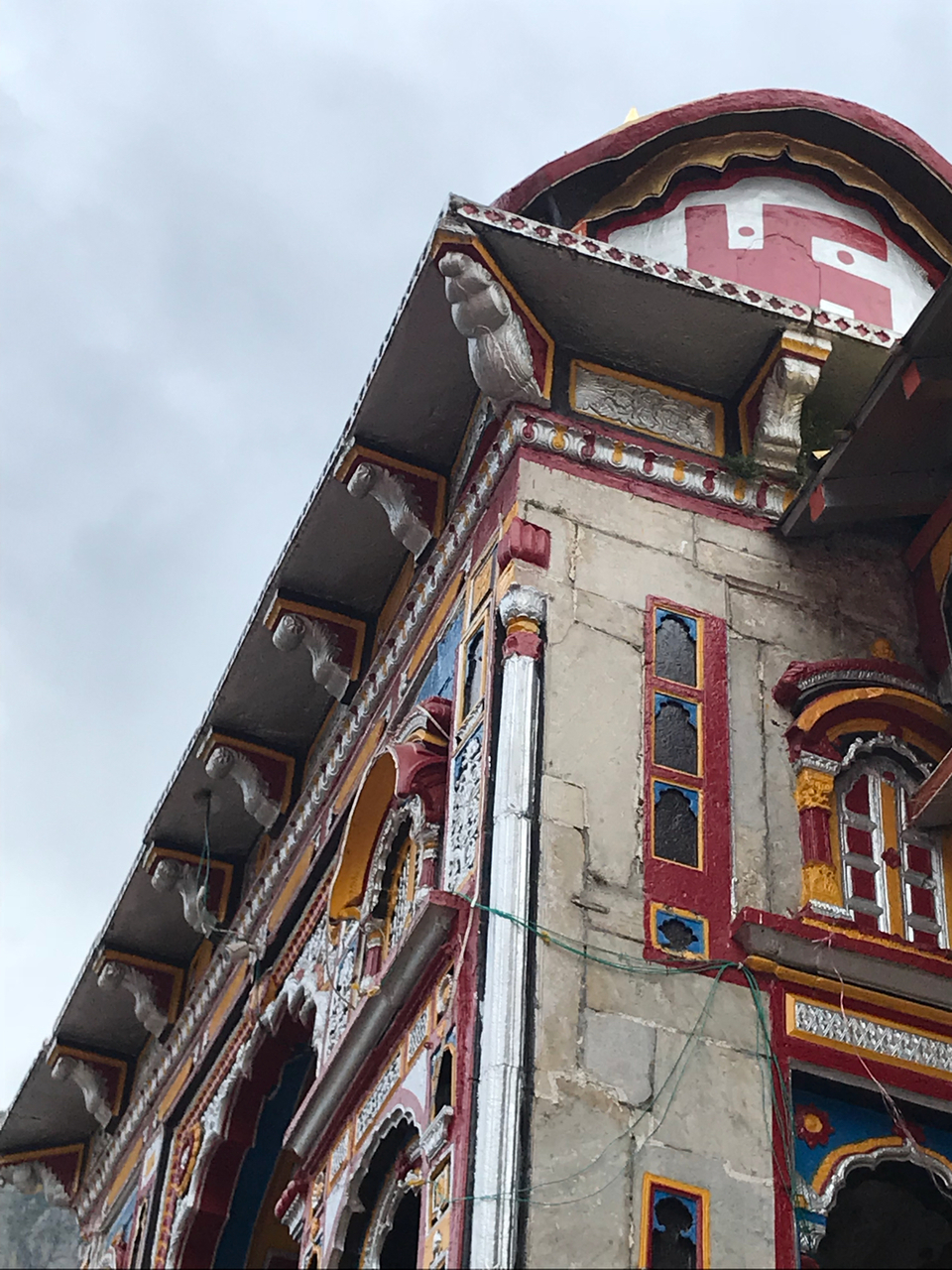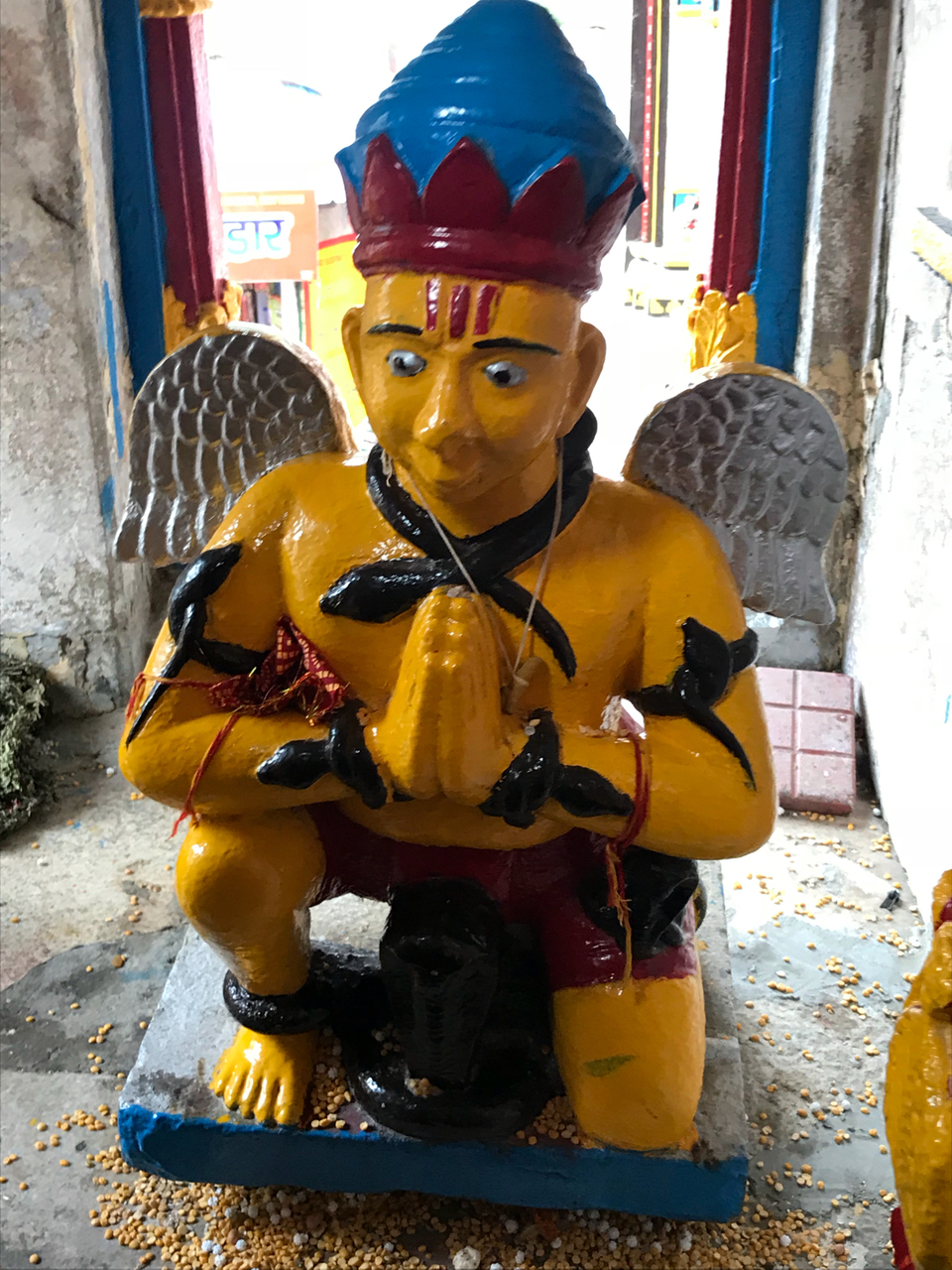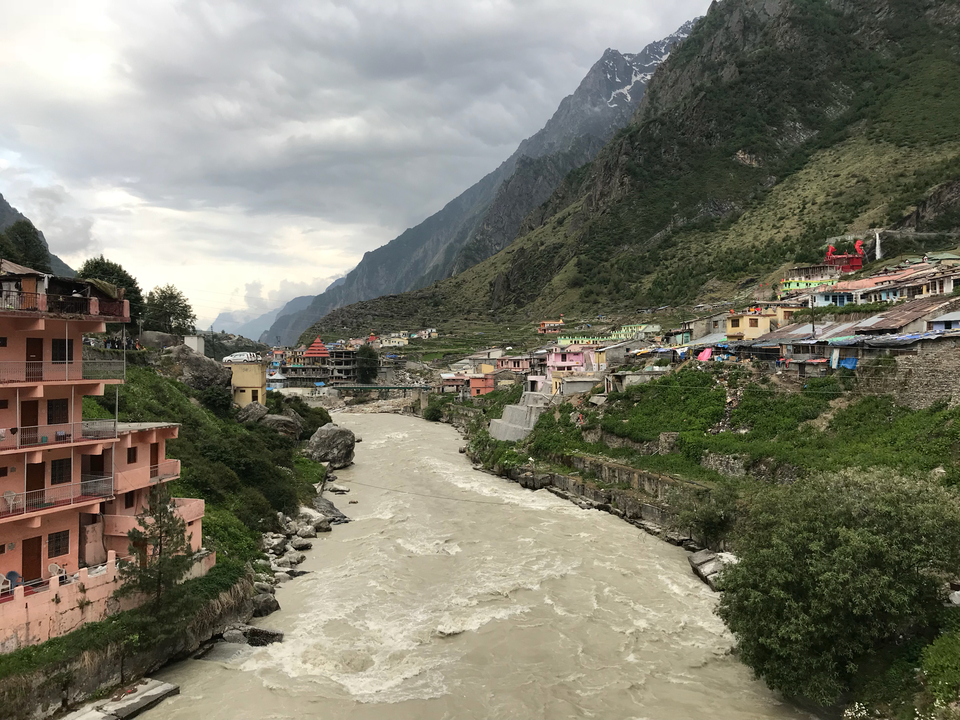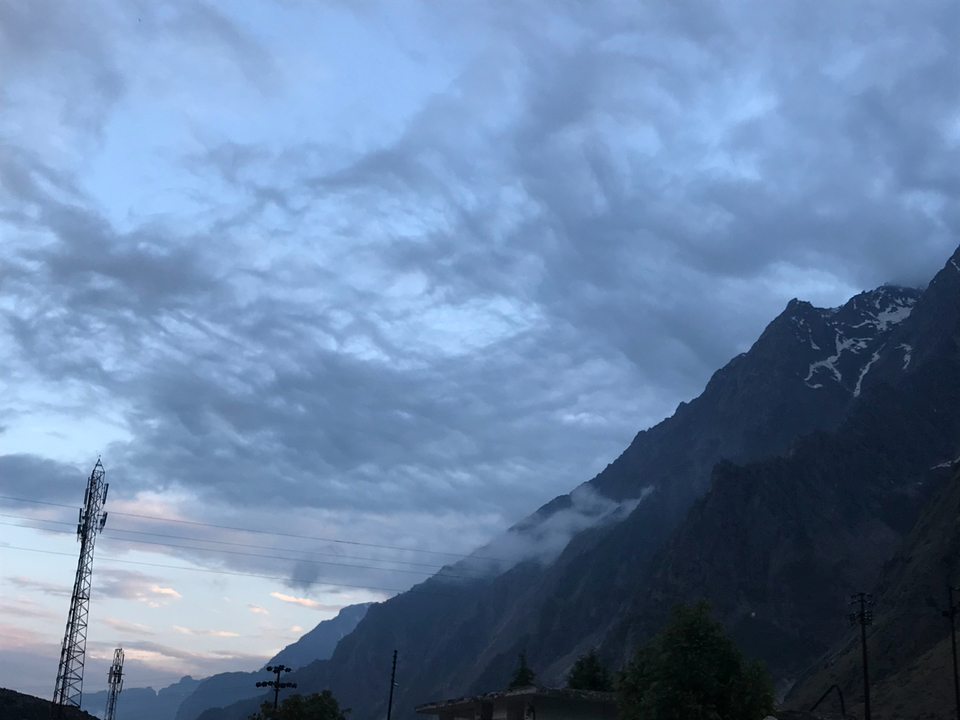 After the visit of Sri Badrinath, we headed back to Gobind Ghat for the night stay. The dinner served was awesome !!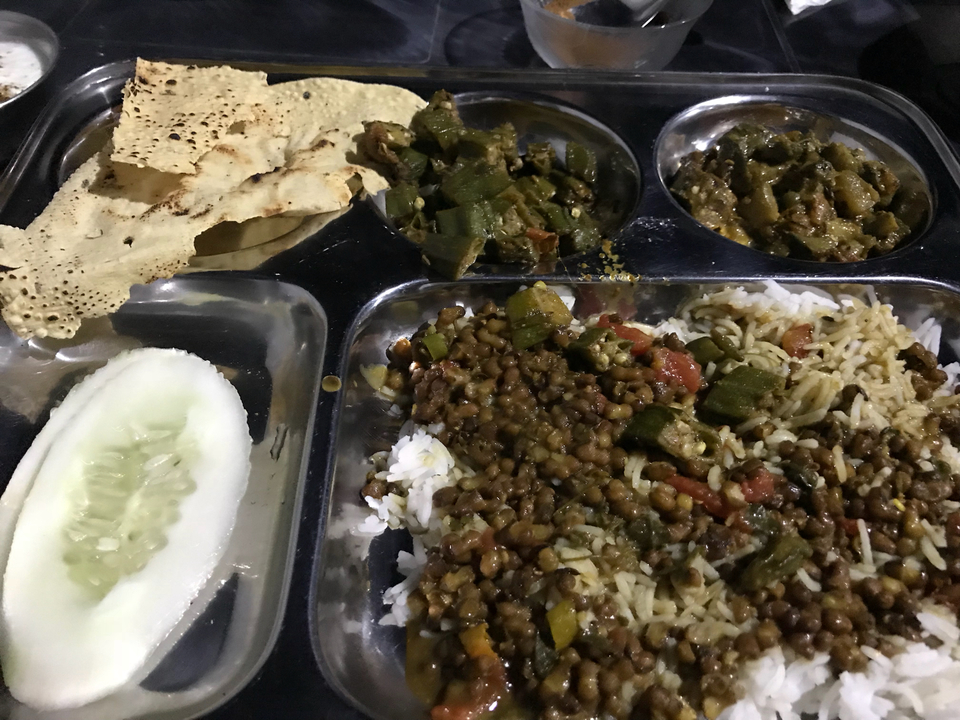 After biding farewell to Mr Sharma and his family we started our 12 hour journey back to Haridwar.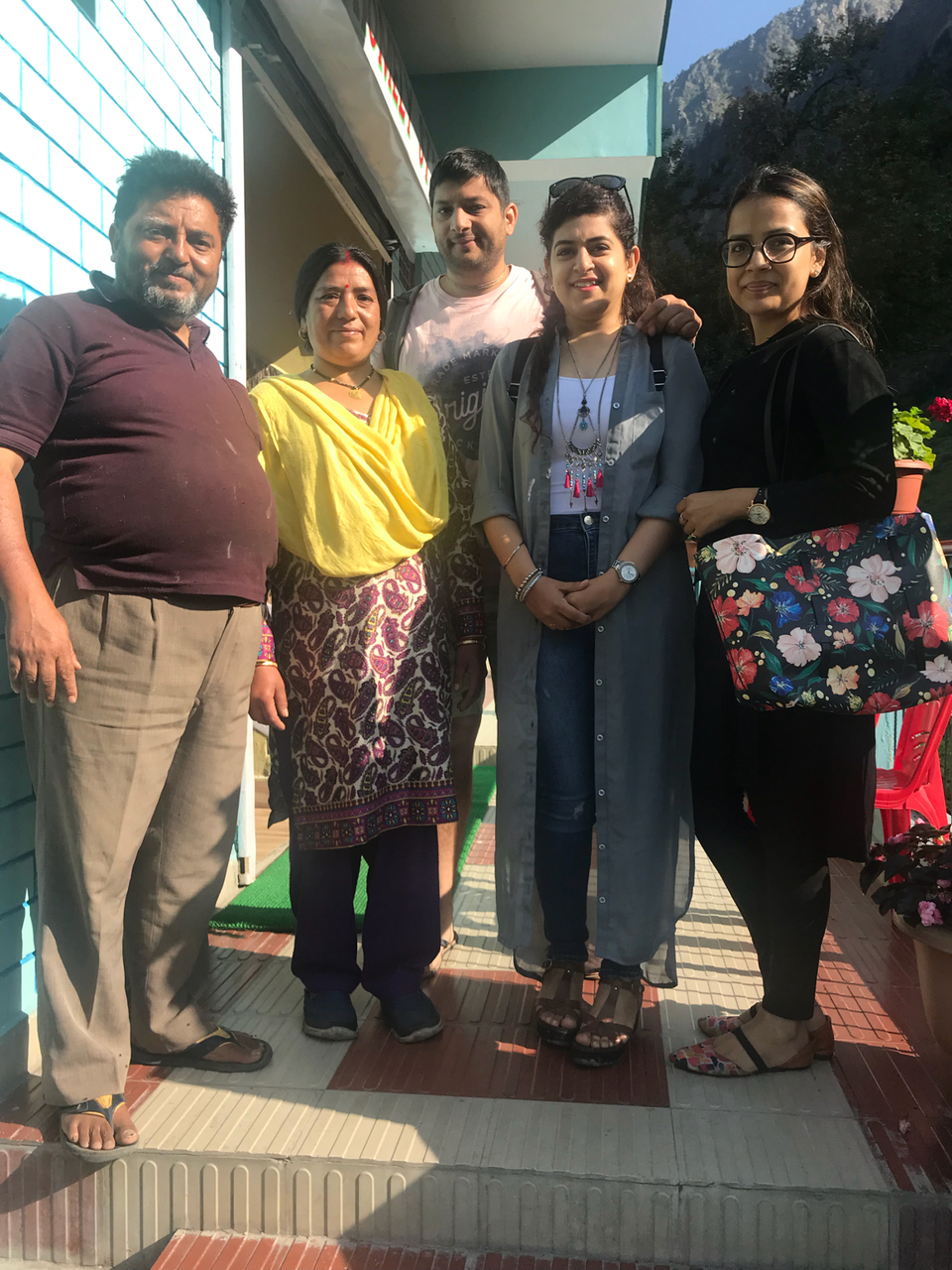 Reached Haridwar late evening. Supa tired we just checked into our hotel and slept !!
This was the last day of our trip as next day we were headed back to delhi. Morning started wid a super dip in the River Ganges. Thereafter we took the day a bit easy. Rested a little in the hotel. Early evening left for Har Ki Pauri for the Ganges Aarti. We stayed at the same place, Hotel Urmi.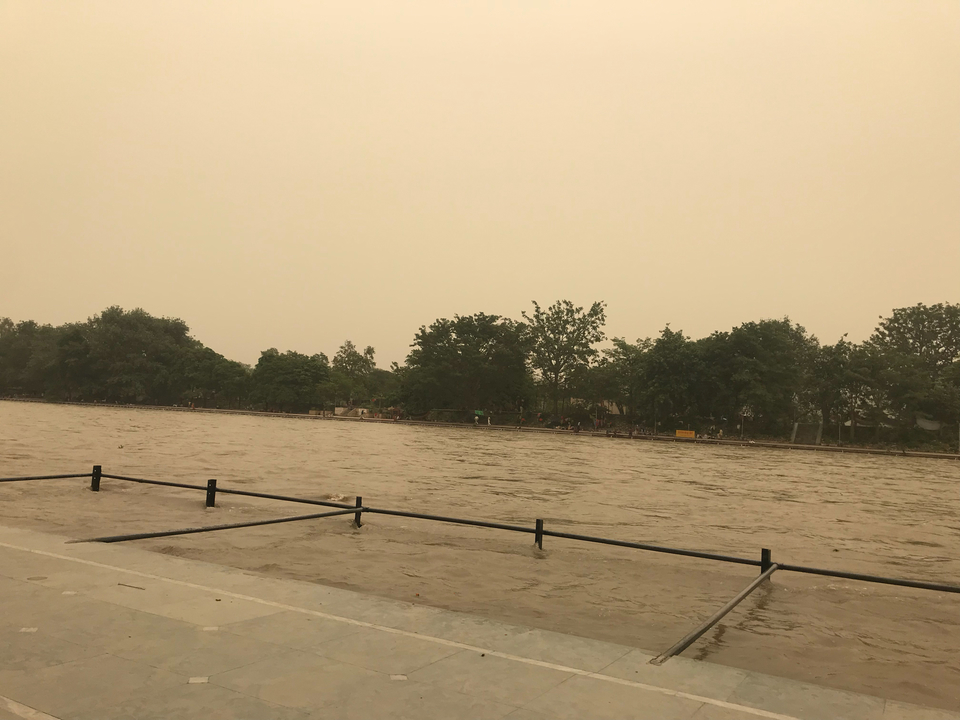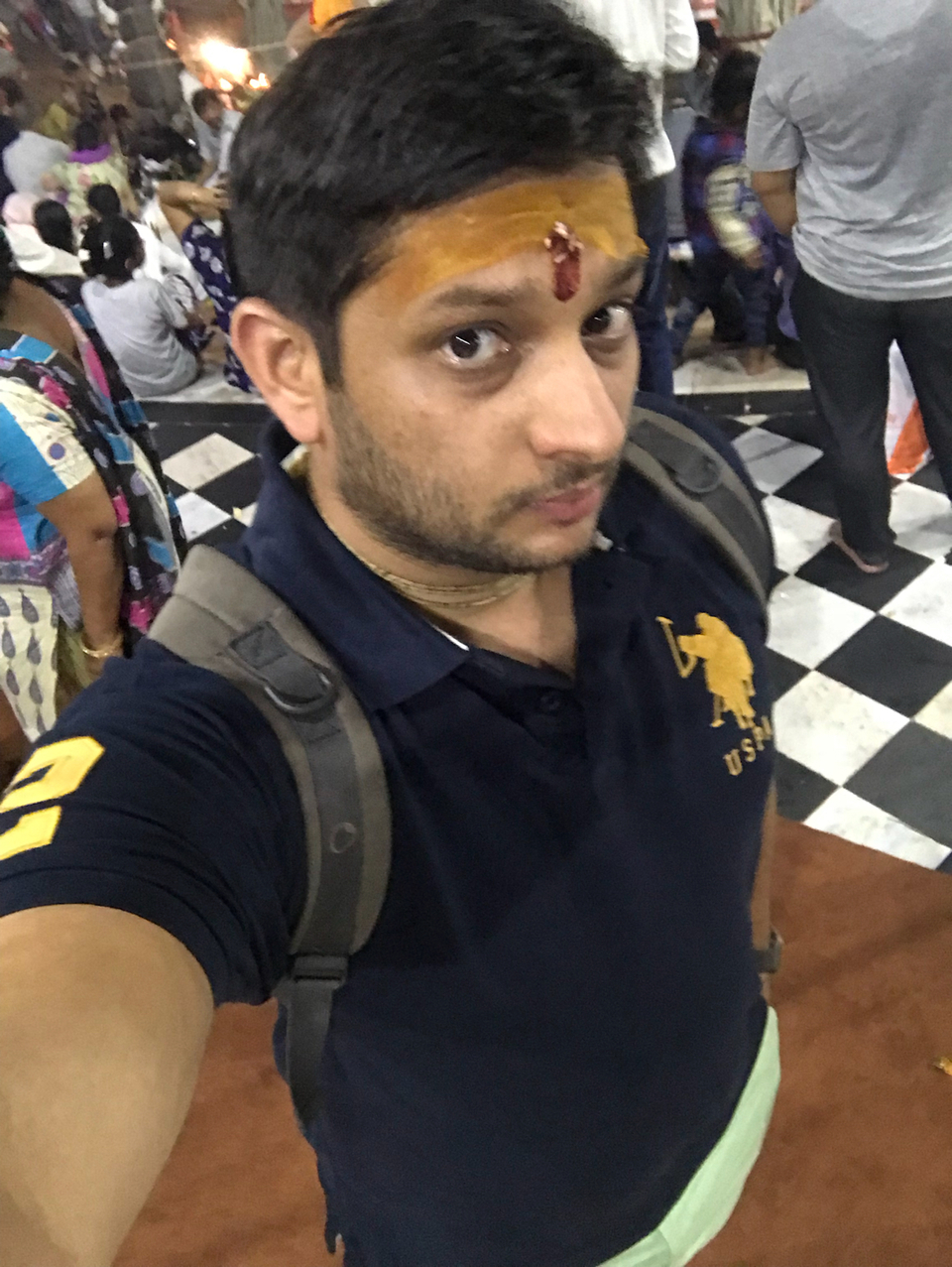 The final day went just in travelling. Reached Delhi by afternoon. Had some time in hand, caught up wid a few frnds before heading to the airport to catch our flight to Mumbai !! All in All, the trip was totally worth it. Hemkund Sahib and Badrinath will always keep you in awe. The views and Darshan's are amazing. Worth a trip !!