We were hearing about the Valley of flowers for so long that we decided to cover it this monsoon. After some research we found that Sri Hemkund Saheb, Badrinath and Mana can also be covered as they fall on the same route.
The Itinerary:
Delhi-Rishikesh-Badrinath-Mana-Govind Ghat-Ghangaria-Sri Hemkund Saheb-Valley of Flowers-Joshimath-Delhi
Estimated Cost:
Basic expenses for This trip would involve:
State AC bus tickets Delhi to Rishikesh(to & fro): INR 1400
Rishikesh to Badrinath(to & fro): INR 1100
Lodging at Badrinath: INR 400 per day + Food: INR 800
Taxi Badrinath to Govind Ghat : INR 100
Lodging at Govind Ghat: INR 800 per day + Food: INR 500
Lodging at Ghangaria: INR 800 for 2 days + Food: INR 1500
Lodging at Joshimath: INR 500 per day + Food: INR 800
Total: INR 8700
We have two person so the rooms and food's expenses were divided among us. In that case per person expense would be: INR 5700
About: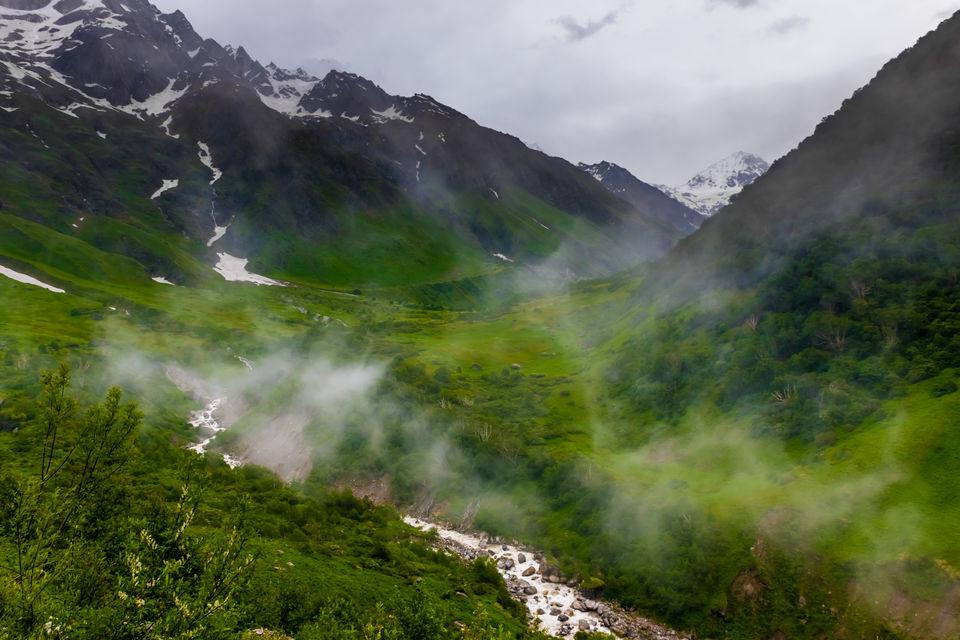 Valley of Flowers National Park: Covered with the rare and exotic Himalayan flora, the Valley of Flowers is a bouquet of nature peacefully snuggled in the Himalayan at the elevation of ~3500 meter. The trek of Valley of flowers goes through dense forests, along with Pushpawati river and can be reached by crossing many bridges, glaciers and waterfalls on the way. This amazing place is an Indian National Park and a UNESCO World Heritage Site exhibiting plush meadows blossomed with endemic alpine flowers and diverse fauna in this valley.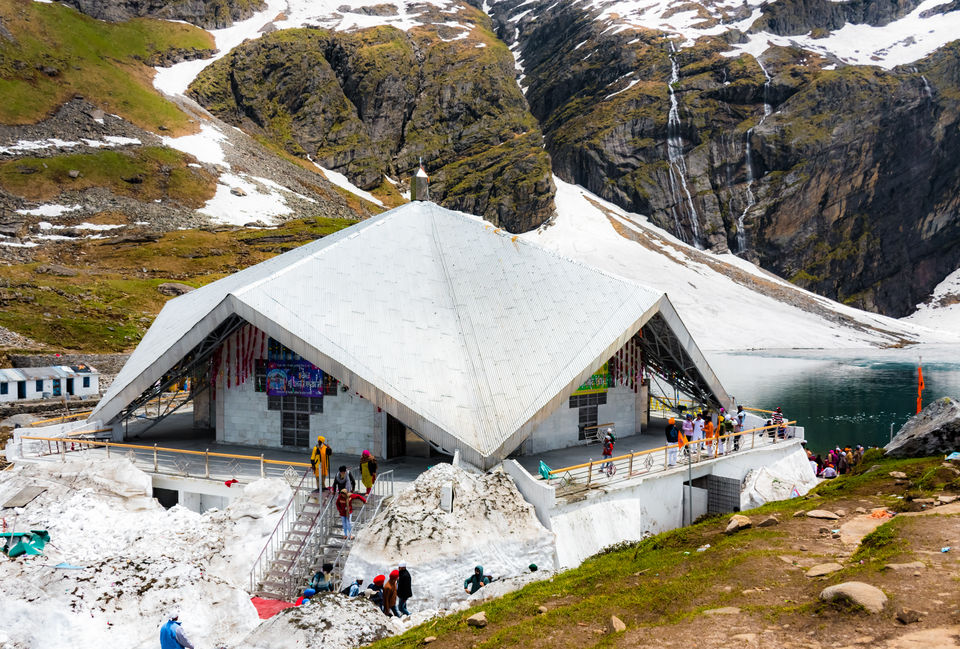 Gurudwara Sri Hemkund Saheb: Hemkund Sahib is a Sikh place of worship and pilgrimage site in Chamoli district. It is devoted to Guru Gobind Singh (1666–1708), the tenth Sikh Guru. With its setting of a glacial lake surrounded by seven mountain peaks, each adorned by a Nishan Sahib(Sikh Flag) on its cliff, it is according to the Survey of India located in the Himalayas at an elevation of 4,632 meters (15,197 feet).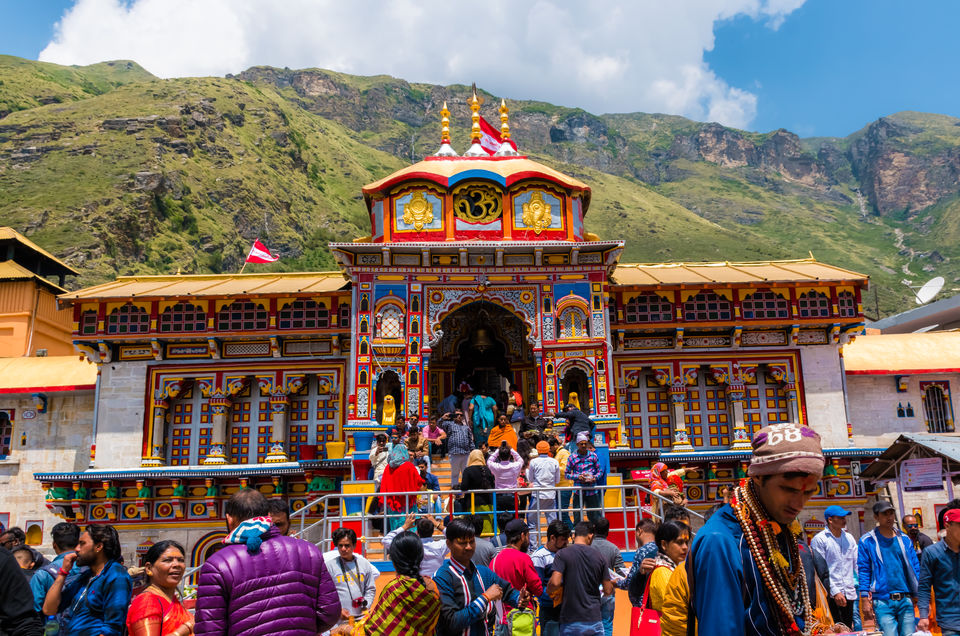 Badrinath Dham: Badrinath is among the four dominant Char Dham pilgrimage sites of India also know as the Chota Char Dham. It is located at an average elevation of 3,350 metres about 10,990 feet above sea level on the banks of Alaknanda River. This town is named after the Badrinath temple dedicated to the preserver, Lord Vishnu.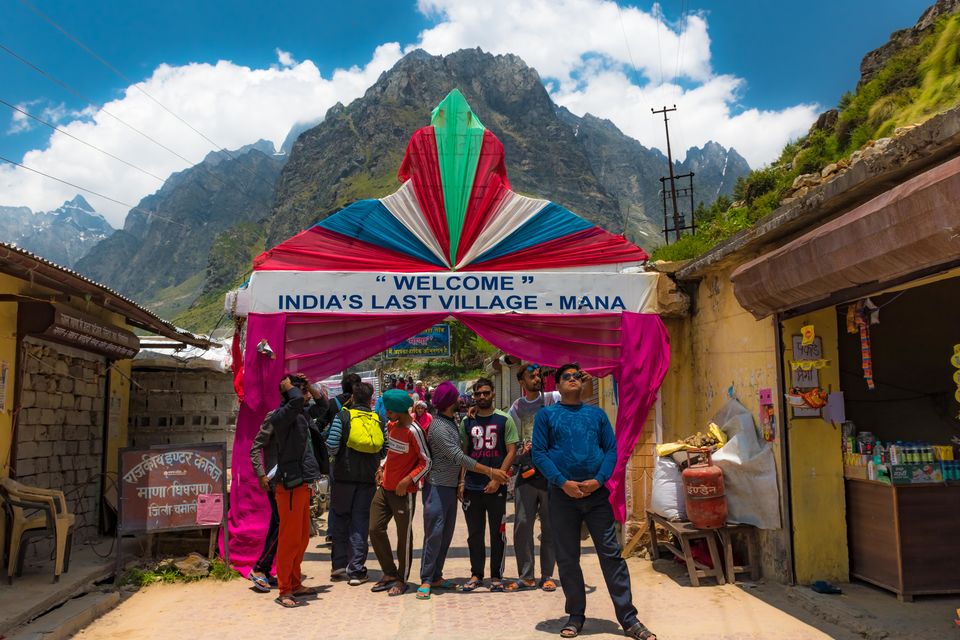 Mana Village: Mana is a last Indian village from the border of India and Tibet/China in the Himalayas. It's been designated as a "Tourism Village" by the Uttarakhand government. It's just 4 kms from Badrinath town. The village is on the banks of the River Saraswati. It is situated at a height of around 3230 meters.
Items to Pack:
The weather at Valley of Flowers and Hemkund Saheb could drop up to zero degree C at night, also as this is the monsoon season, carry a good pair of sturdy and comfortable shoes, rain-cote and some warm clothes. Below is the list for references.
Hiking Shoes
Jacket
Raincoat
Hiking stick(there will be snow on the top)
Water bottle
Medicines
A spare bag to keep used packaged
Few candies for uphill climbs to keep a supple supply of blood sugar and prevent dryness of throat.
First Aid Kit
Sunglasses
Enough cash!!
Getting there:
Departure from Delhi
For Badrinath, you have to first reach Rishikesh/Haridwar in case you are taking the bus. After that you can travel via state bus which goes up to Badrinath or a shared taxi. The cost will the same, however, taxi could save you some hrs.
The Janrath AC bus cost us 480 INR for Delhi to Rishikesh. The bus left from Delhi around 8 PM and reached at the destination around 3 AM. After that we took a state bus to Badrinath which left from Rishikesh at 5 AM. It cost us 550 INR. Here, a shared taxi could save you 3-4 hr of travelling time.
Arriving at Badrinath
The bus took around 12 hr and we have reached Badrinath in the evening around 5 PM. It halted thrice on the way for breakfast, lunch and snacks.
You can easily find a decent hotel room here around 400 INR with two bed room and geyser.
There is also a market near to the Badrinath temple where you can do shopping. You can take a walk towards Mana after the dinner. It is peaceful, and the sound of Alaknanda river took away your journey tiredness. Do not go too far!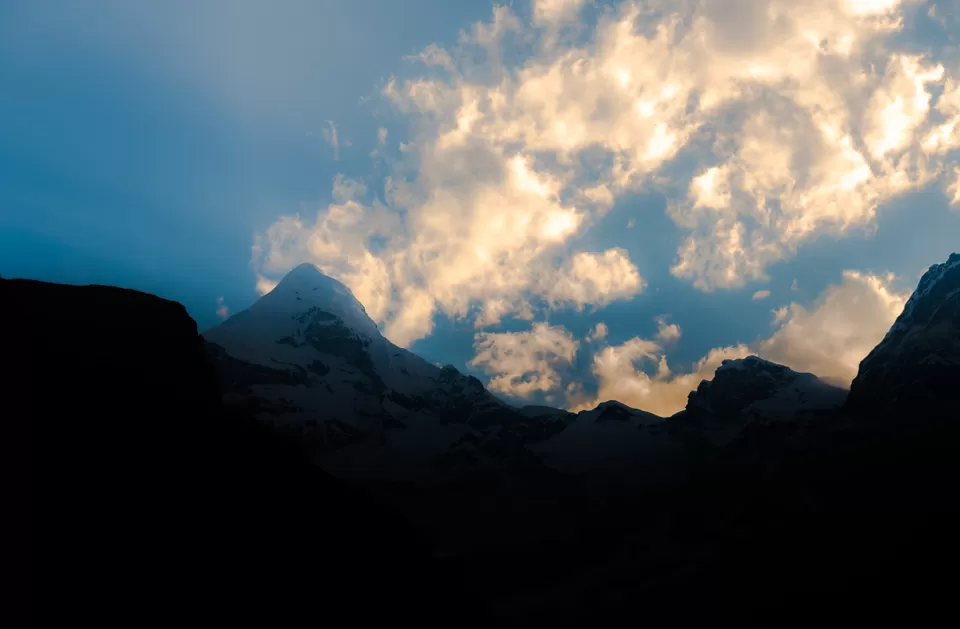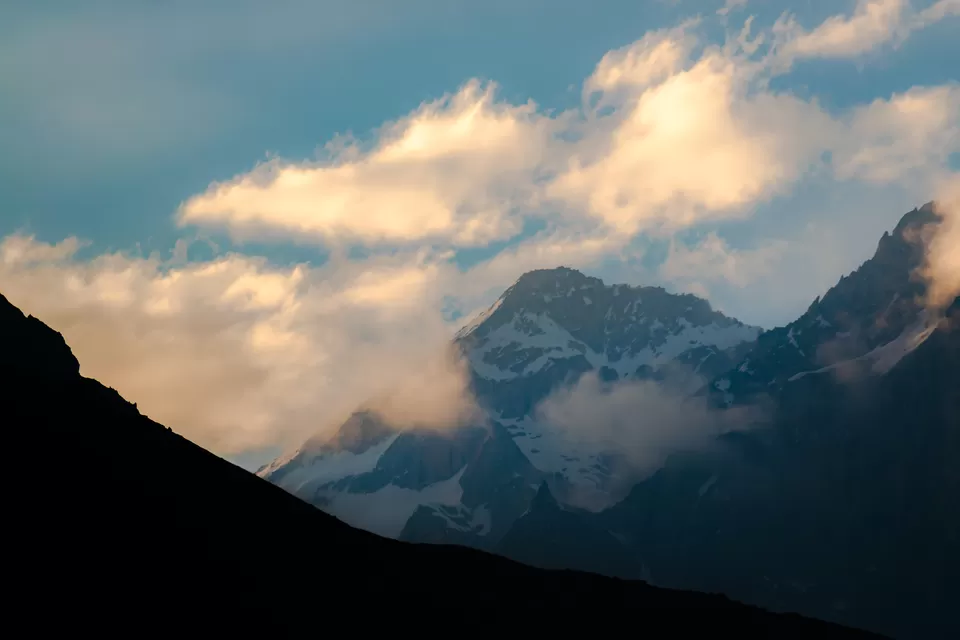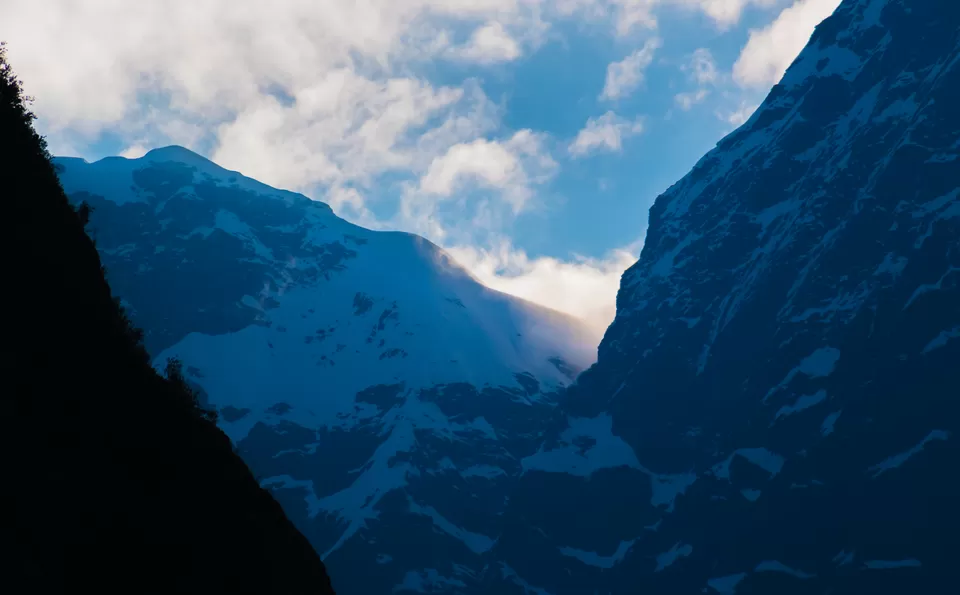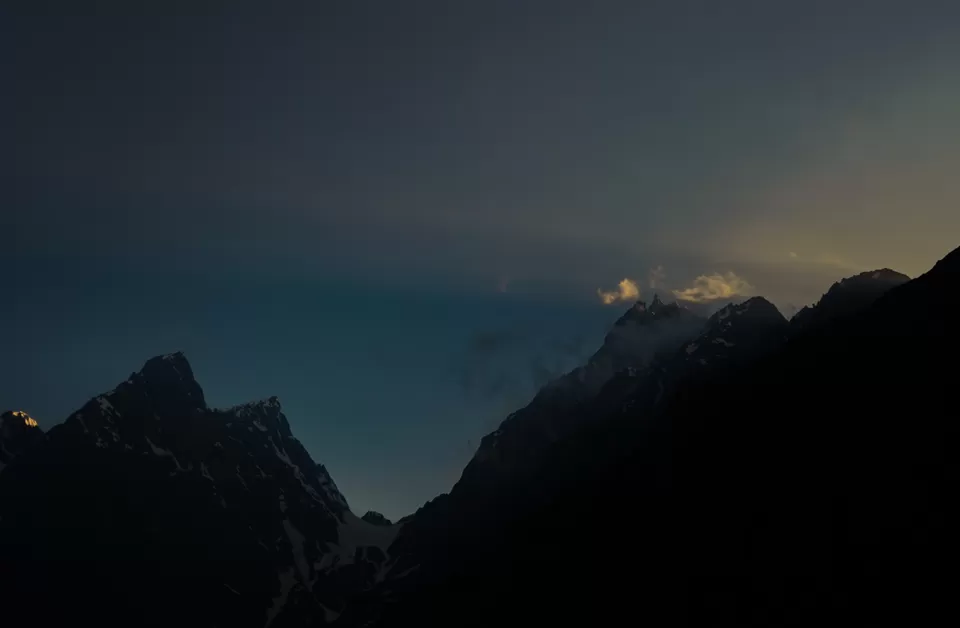 Visiting Mana Village
Get up early and witness the beauty of valley surrounded by mountains which are covered by clouds.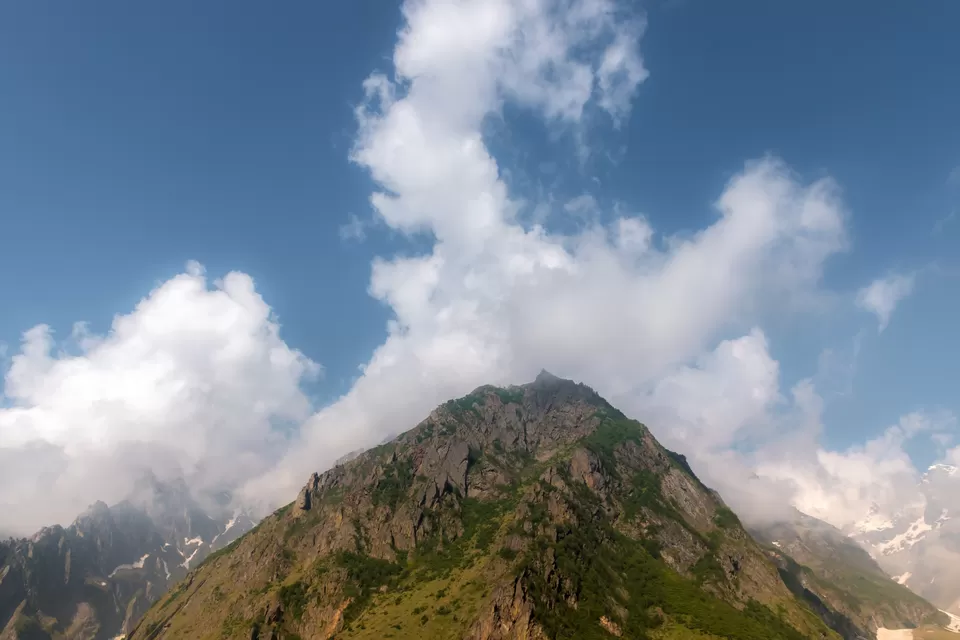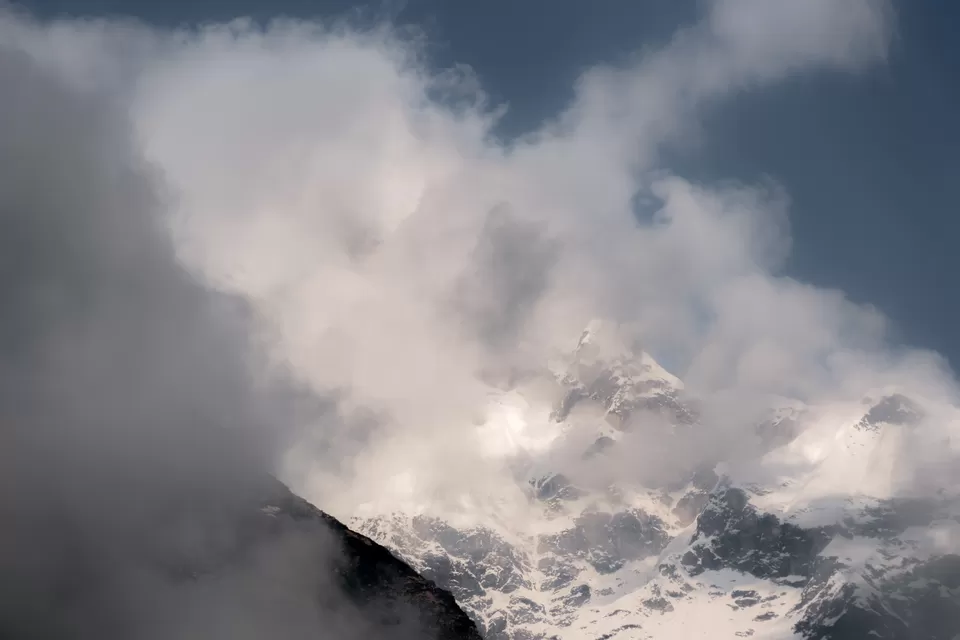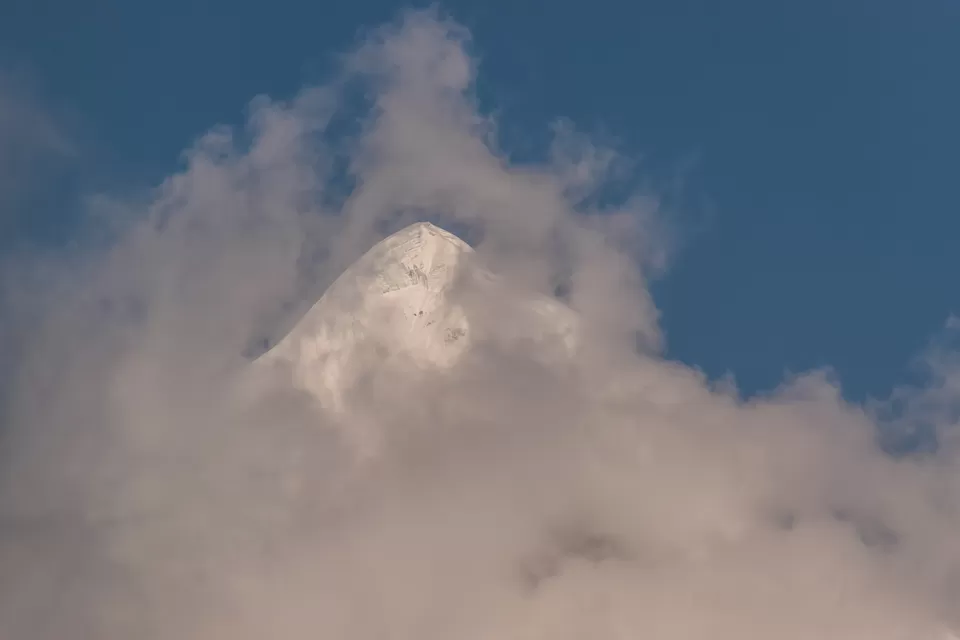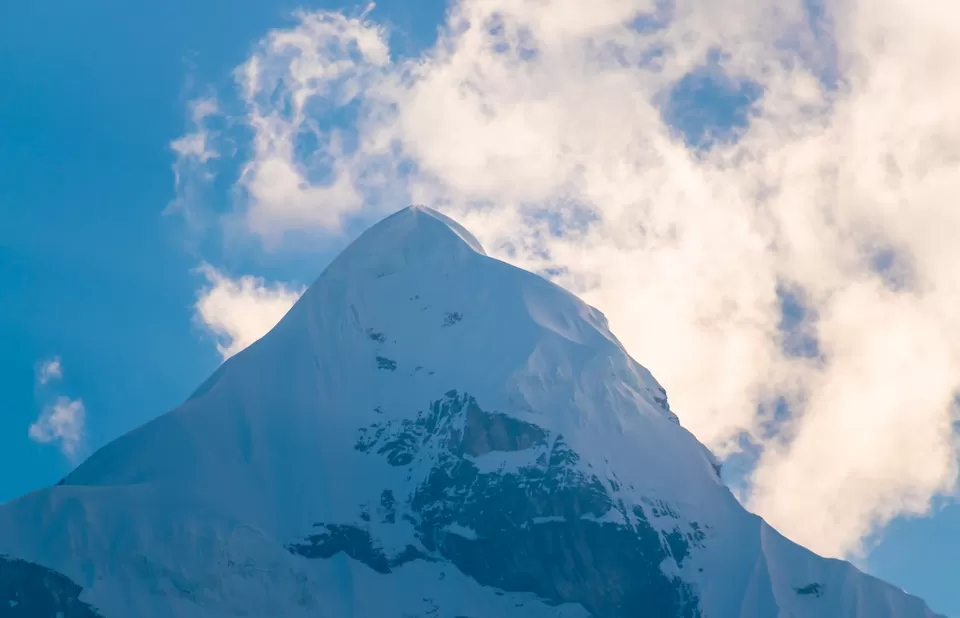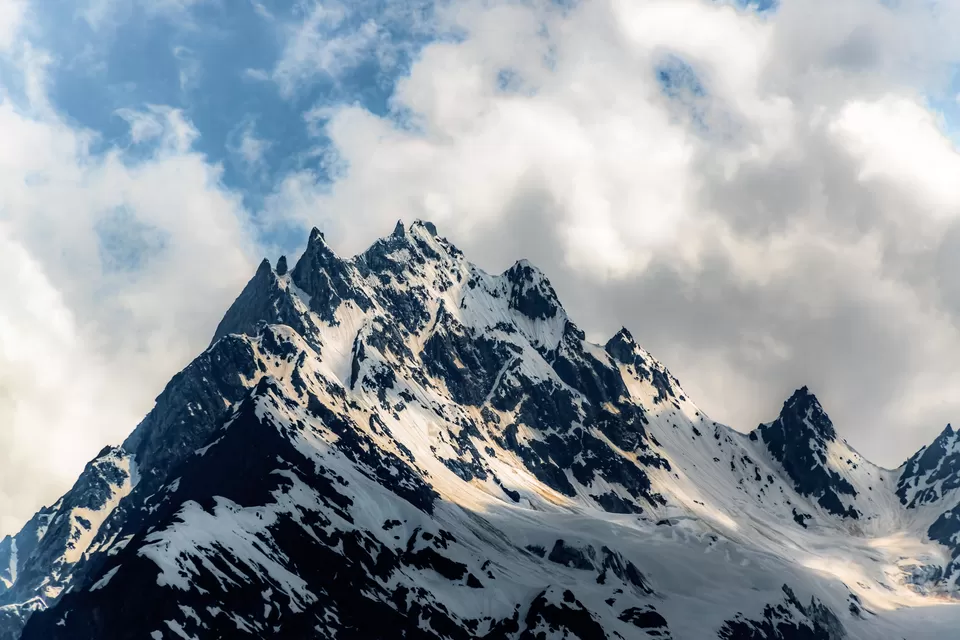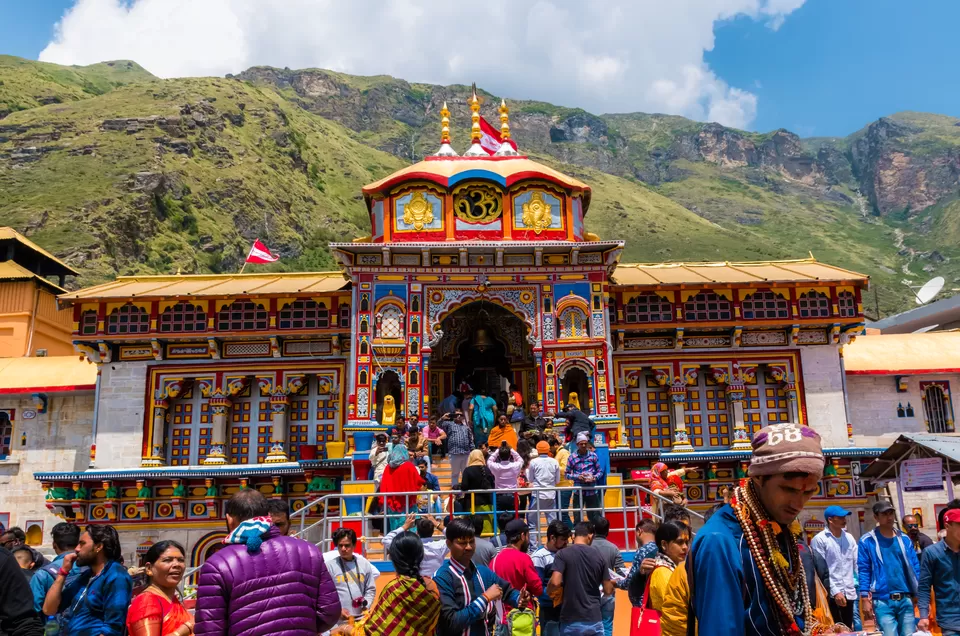 After visiting the Badrinath Temple have breakfast and go for Mana village. We checked out from our hotel as we were going to stay at Govind Ghat after Mana visit. Also, we kept our luggage at hotel's reception as there was no point to carry all the way up to Mana.
A taxi can charge upto 100 INR per person for Mana from here, however, you can bargain upto 50 INR. But I would suggest to cover the distance (4KM) by foot so that you can enjoy the valley.
At Mana, the main attractions are: The Cave of Veda Vyasa, Bheem Pul, India's Last Tea Shop and Origin of Saraswati River (It will require some time to reach).
We covered all these place and returned at Badrinath in around 4-5 hr(by foot).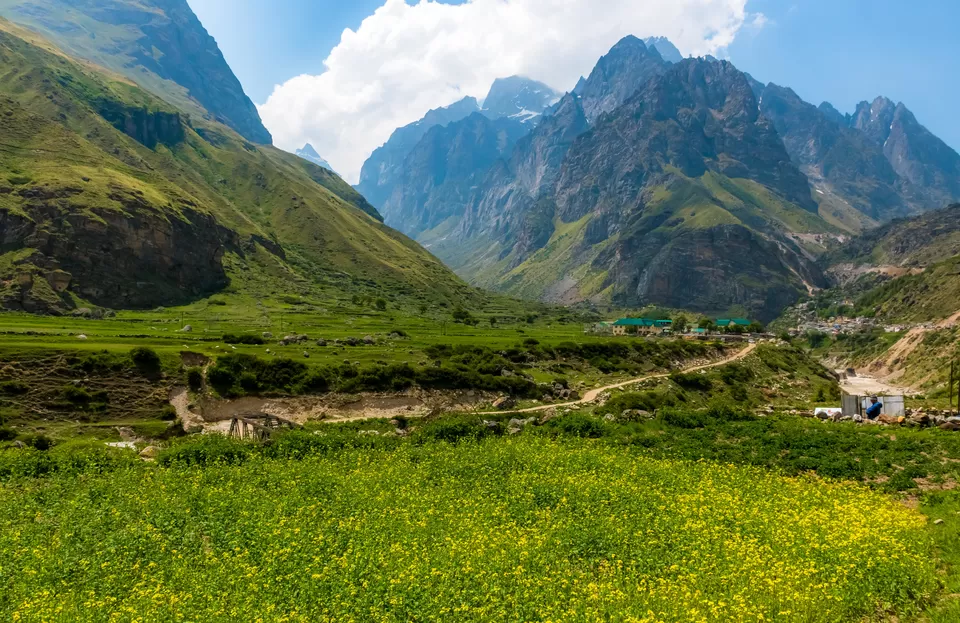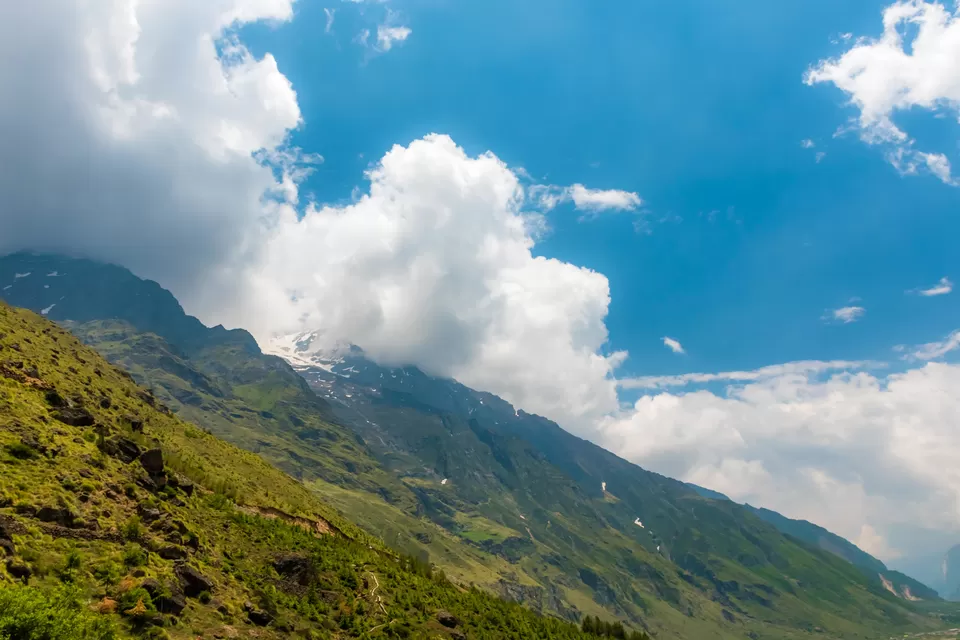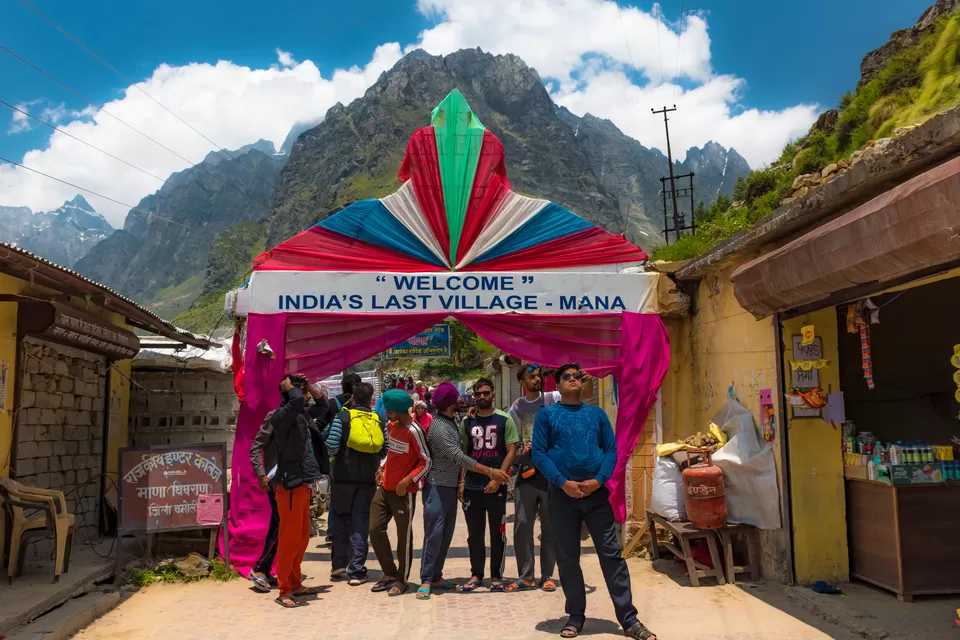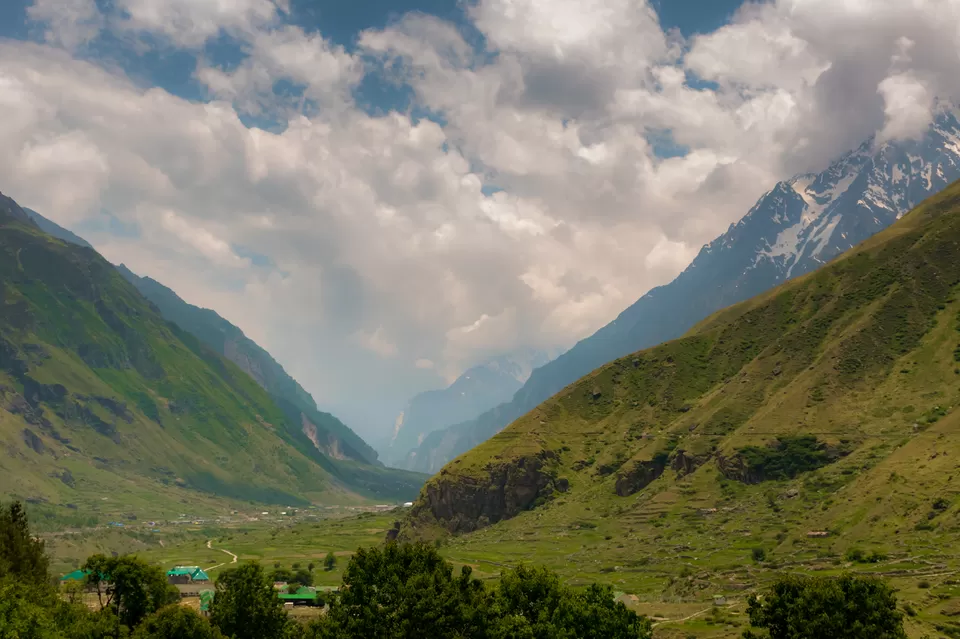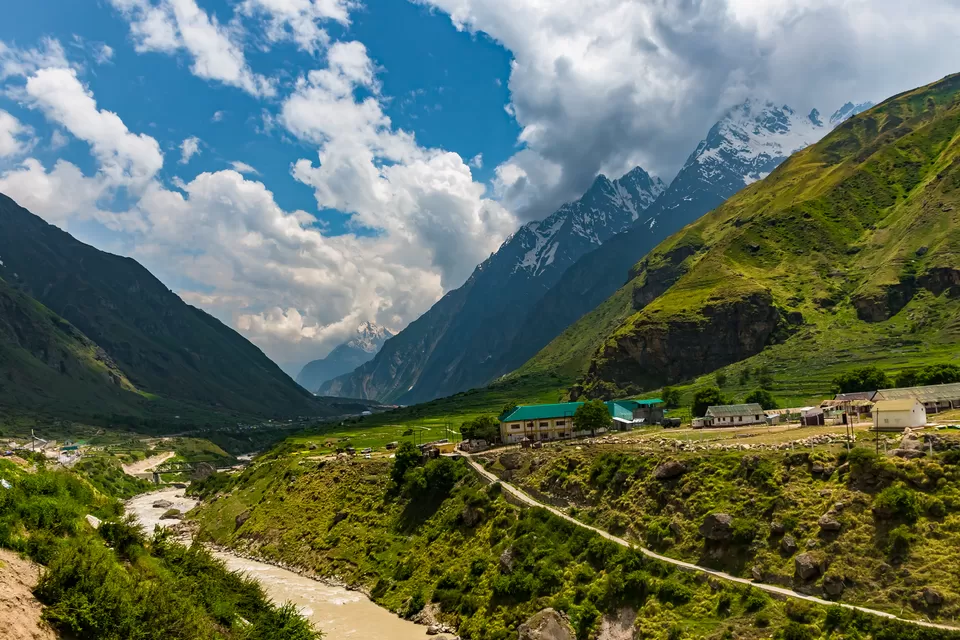 If you want to travel back to Joshimath or Govind Ghat(in our case), it is better to leave early from Badrinath as you will not find any taxi or bus after 4 PM. A private taxi can cost upto 1500 INR and more. We took a shared taxi and it cost us 100 INR per person. We reached at Govind Ghat by 5 PM.
You can stay at Gurudwara Sri Gobind Ghat or book a hotel room, it's your choice. The room will cost more then 800 INR. Also, there will be no mobile network coverage here. The only thing which is available for communication is BSNL landline.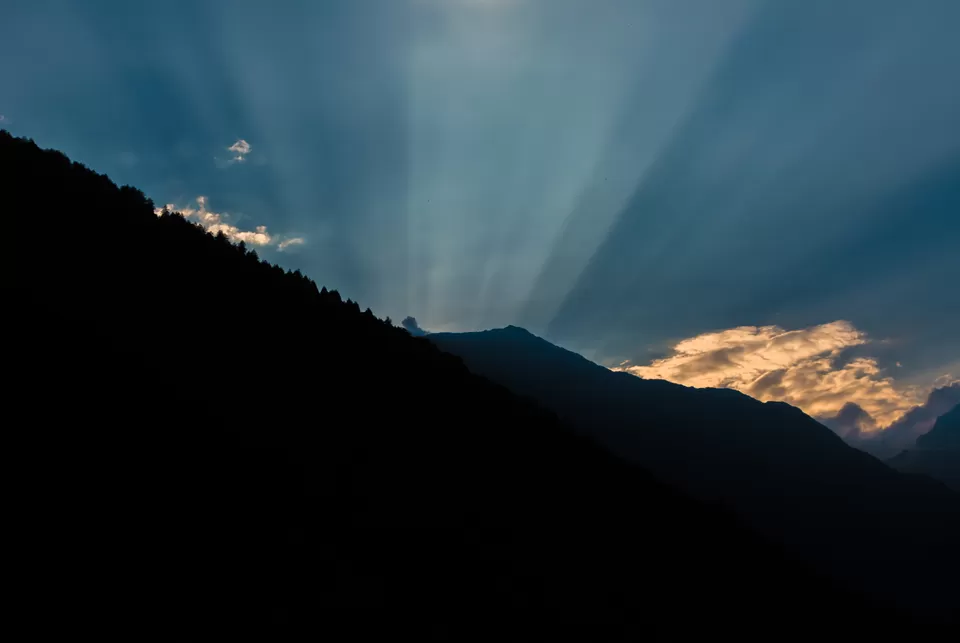 Trekking to Ghangaria
Woke up early if you are going to visit Sri Hemkund Saheb Gurudwara on the same day. You need to start trekking at 3 AM otherwise you have to make a stay at Ghangaria for the day and start from there next day for Gurudwara.
Trekking is not allowed from Govind Ghat to Ghangaria after 2 PM as the trek is 12 KM long and not safe at night.
We deposited our extra luggage at Govind Ghat Gurudwara (free service) and start trekking with a shoulder bag having some essential items including 2 t-shirts and a jacket. Also, it is better if you wear a quick dry t-shirt while trekking because you are going to sweat a lot!
You can save time by booking helicopter ride. It will cost you 2800 - 3000 INR and take only 10-15 min for Ghangaria. Pony is also available here the rate of 800-1200 INR.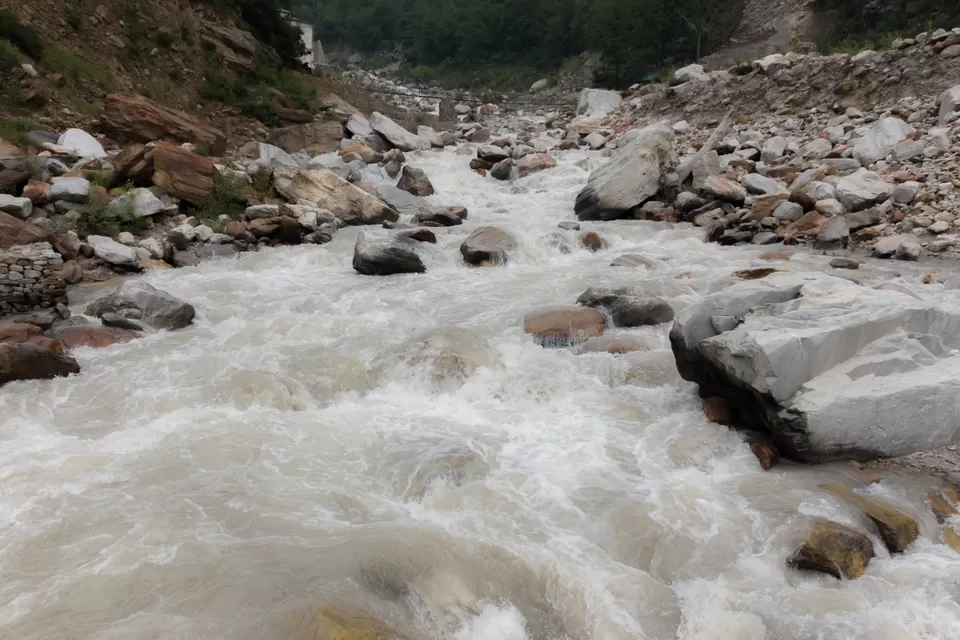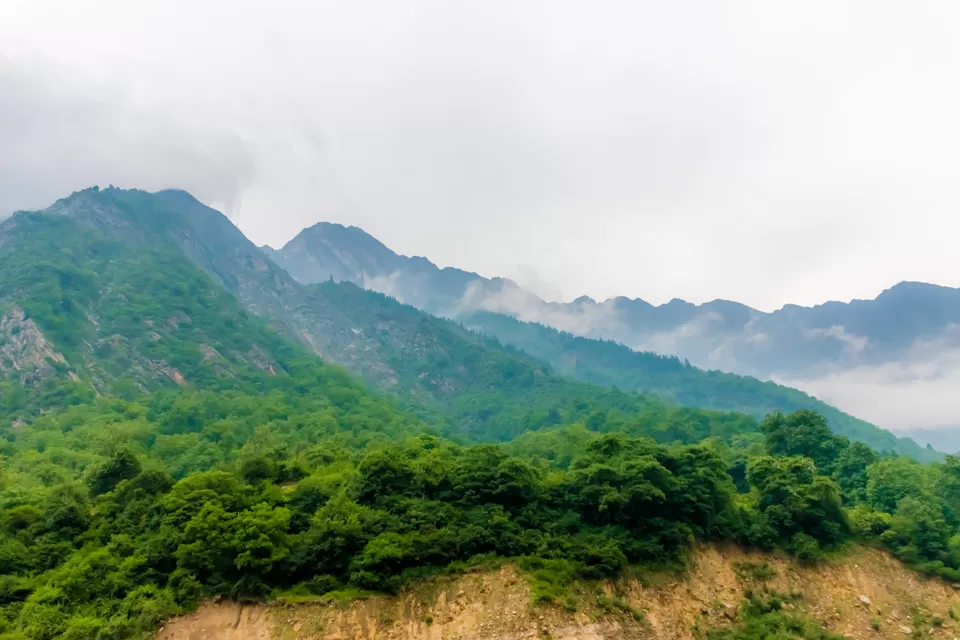 We started to trek at 8 AM and reached at Ghangaria around 4-5 PM. Here also you can stay at Gurudwara Sri Gobind Dham. Or book a hotel room. Camping option is also available here(more then 3000 INR per camp). We have found a room with a beautiful view(see the picture) for 400 INR and 20 INR for every hot water bucket.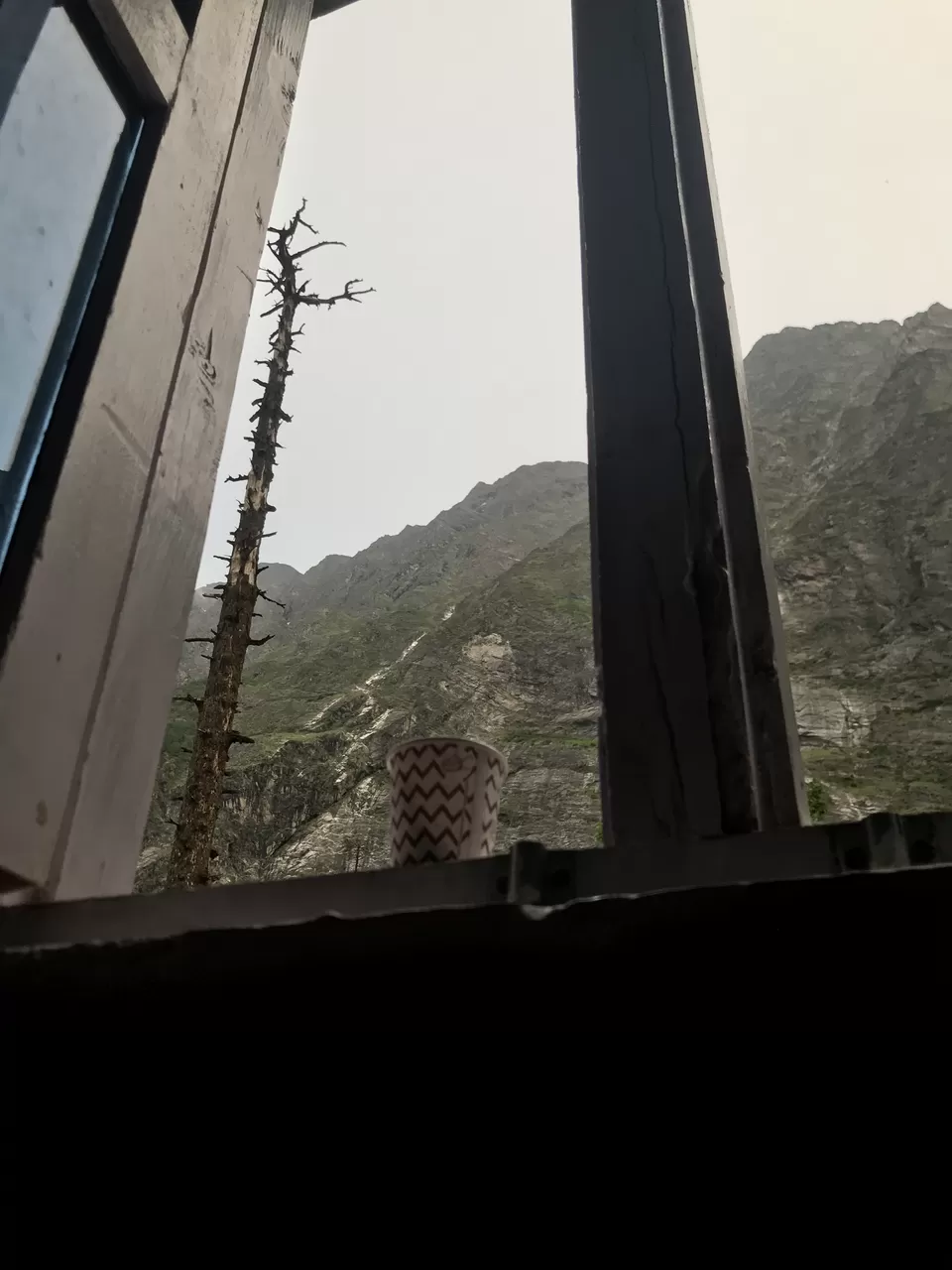 Sri Hemkund Saheb Trekking
We started our trekking for Sri Hemkund Saheb at 7 AM. The trek is 7-8 km long and you are not allowed to trek to Hemkund after 12 PM as there is place at the top for staying at night and after 2 PM they start sending people down to Ghangaria.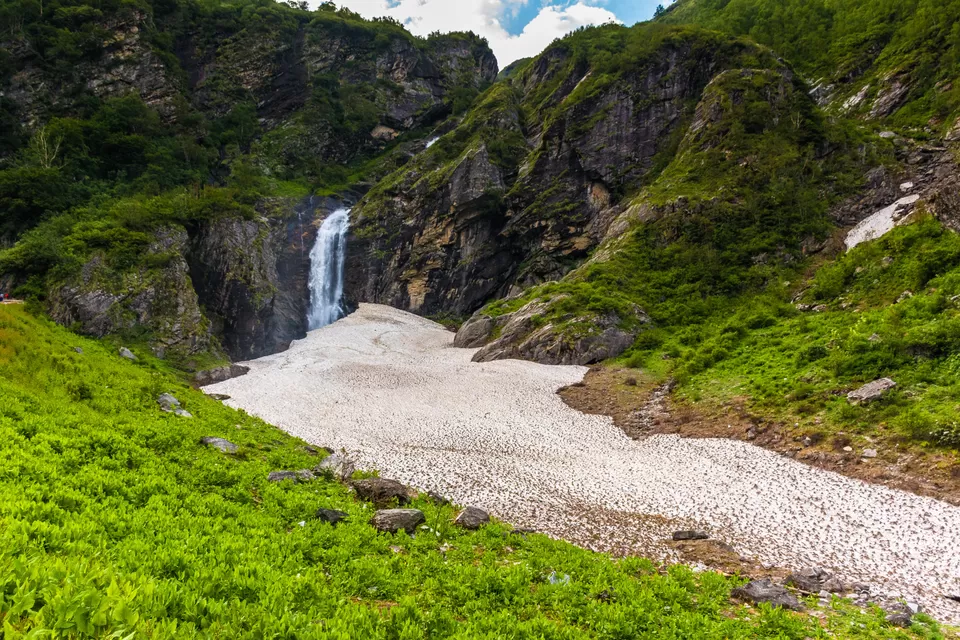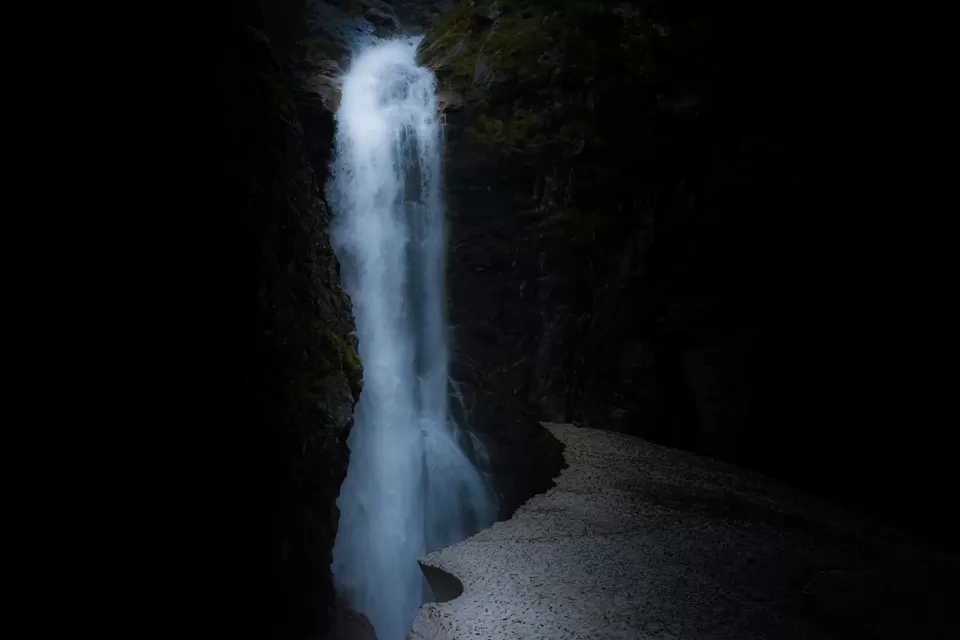 We took 4 hr to reach at the top. You can cut this time by taking pony (800 INR) or if you have courage take the stairs. I didn't have so I took normal path while my friend took the stairs. He reached there in 3 hr.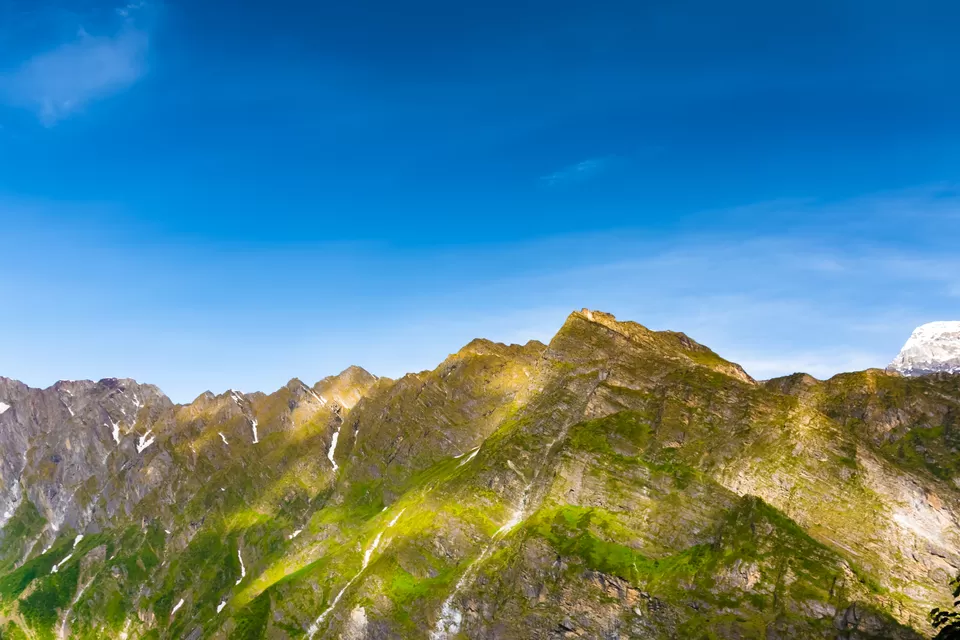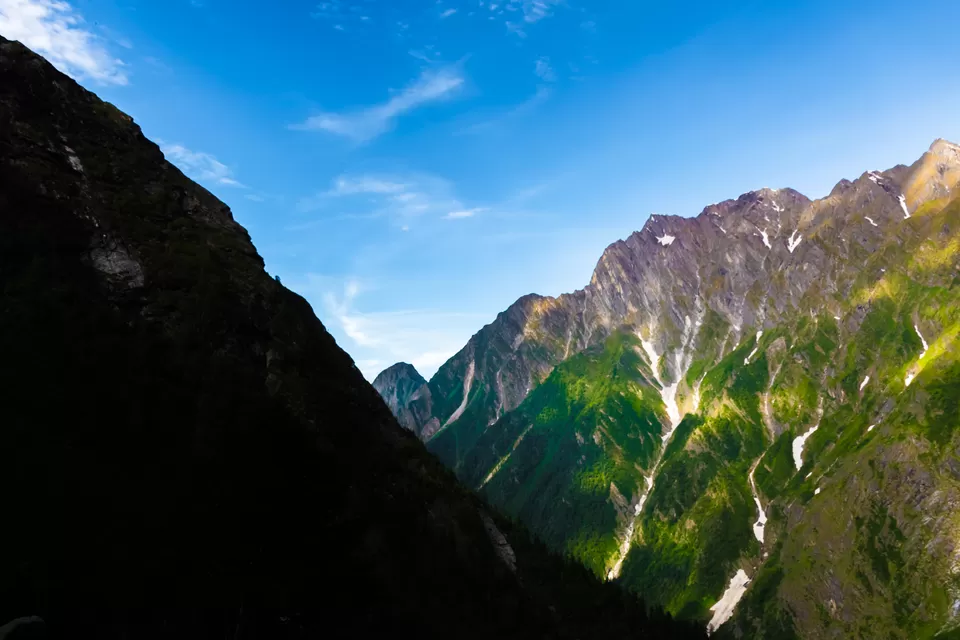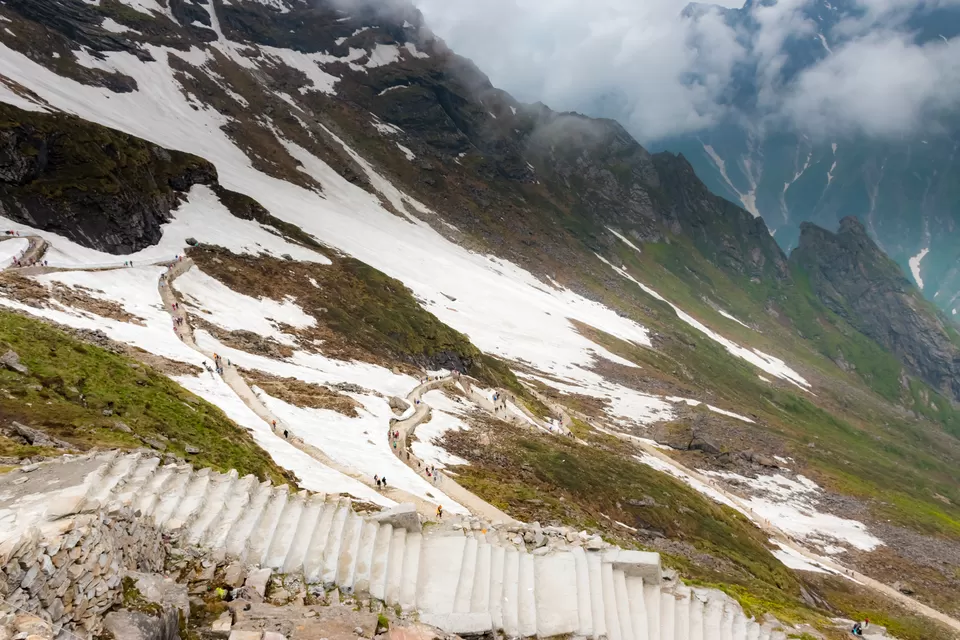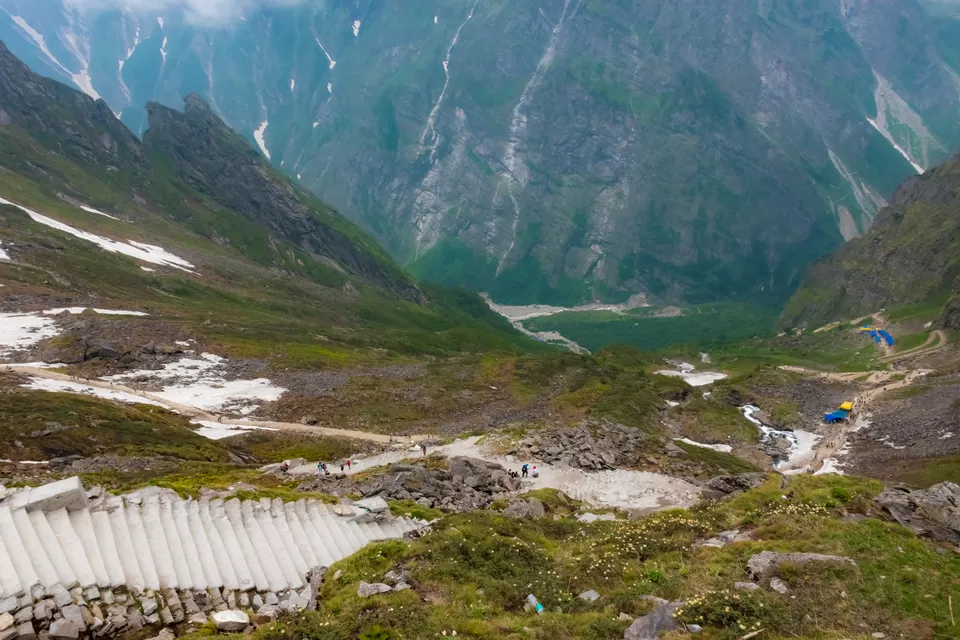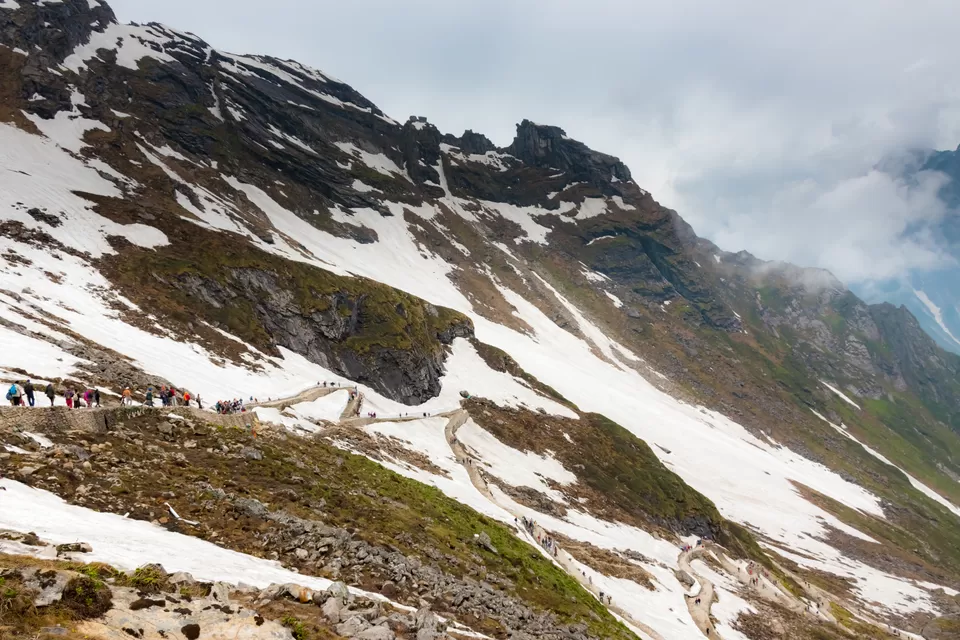 The lower part of trek was full of vegetation scenic views and the upper part of the trek was made through the glaciers after cutting them. So it was slippery(You need a good pair of trekking shoes for grip).
After reaching at Hemkund, wash yourself, you can also take a bath in the lake if you want but the water was freezing so we just washed your hands with tap water(which was also freezing). Submit you shoes and go for the darshan as they will start closing it after 2 PM. After darshan have tea and prashada(khichdi and halua).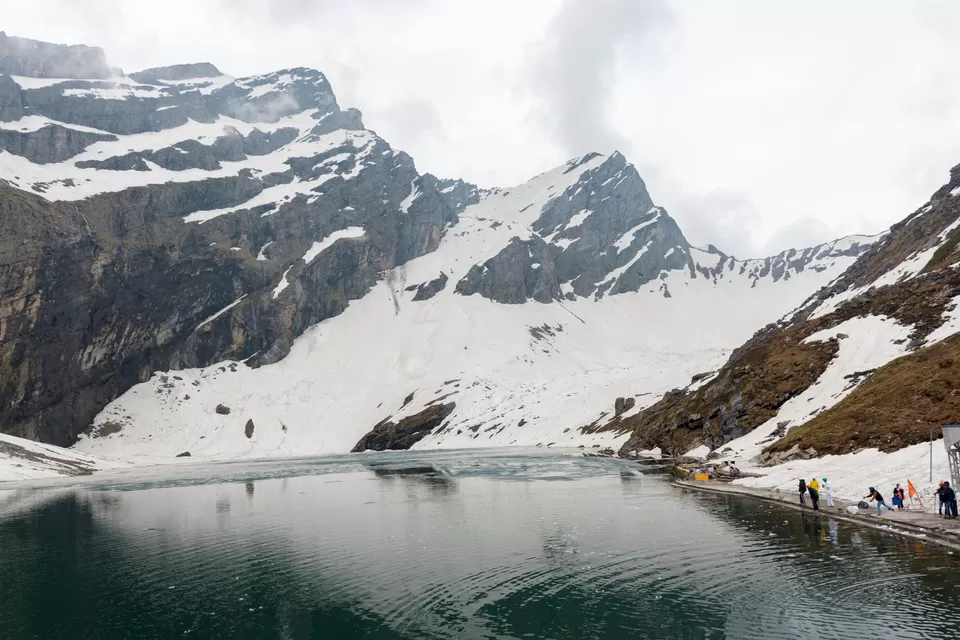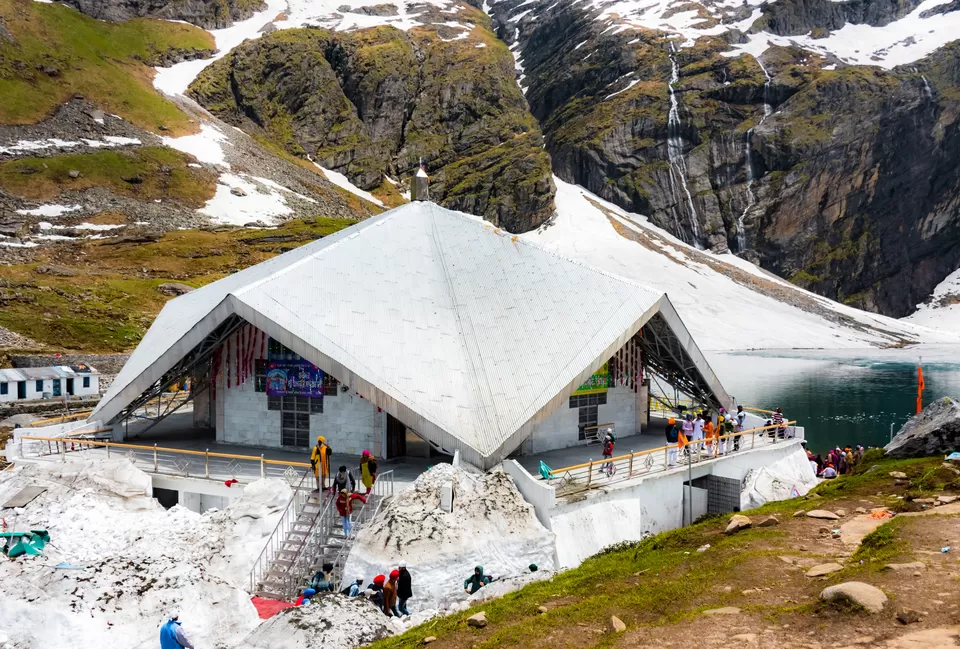 We started to climb down around 2 pm, this time I took stairs and reached at the bottom in 3 hrs.
Visiting Valley of Flowers
It was a beautiful day, which a hint of rain, so we packed you rain coat before starting the trek.
This trek(4km) is pleasant and making it's way through the dense forest. It is less difficult in compare to Hemkund. If you are lucky (or unlucky) wild animals can be seen in the forest.
The valley is stretches over an expanse of 87 km2 and it is about 8 km long and 2 km wide.
We spent 2-3 hr in the valley before trekking down to Ghangaria. You are not allowed to stay in the valley at night.
Stay at Joshimath
We started our down trek from Ghangaria late afternoon and reached at Govind Ghat around 5 PM. After collecting our luggage from Gurudwara, we booked a taxi for Joshimath for 800 INR.
It is better to stay at Joshimath instead of Govind Ghat as you can easily find a bus or shared taxi for Rishikesh. The last bus that is available for Rishikesh leaves around 8 AM ,and last shared taxi at 11 AM. We took the taxi and it cost us 800 INR per person.
Back to Delhi
We reached at Rishikesh around 8 PM. You can easily find buses to Delhi till late night. We took a bus which was leaving at 11 PM. We reached Delhi at 8 AM in the morning.