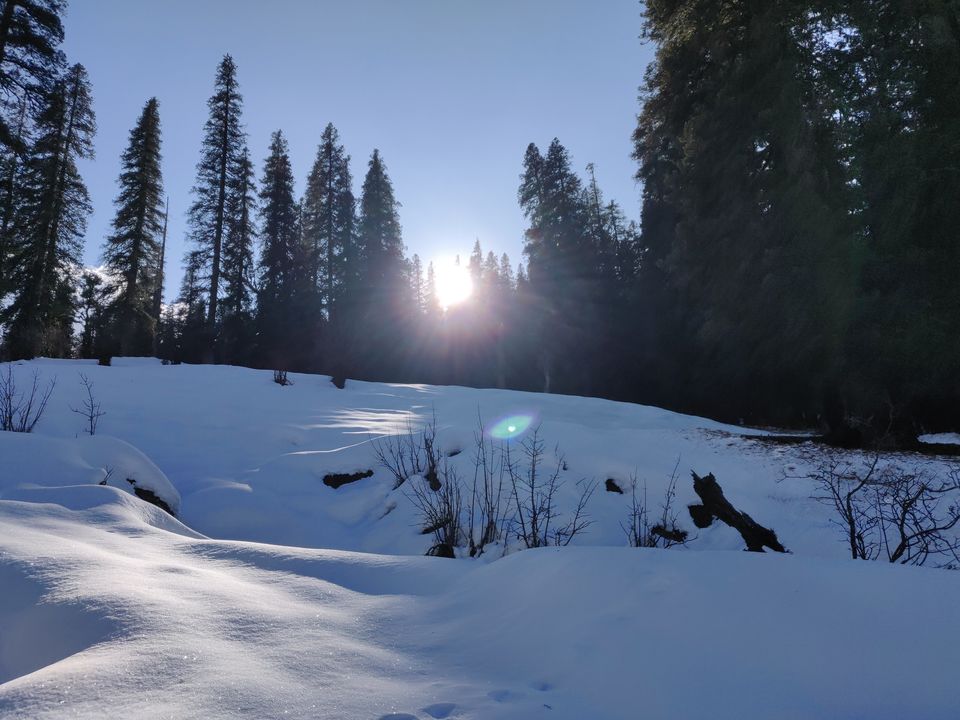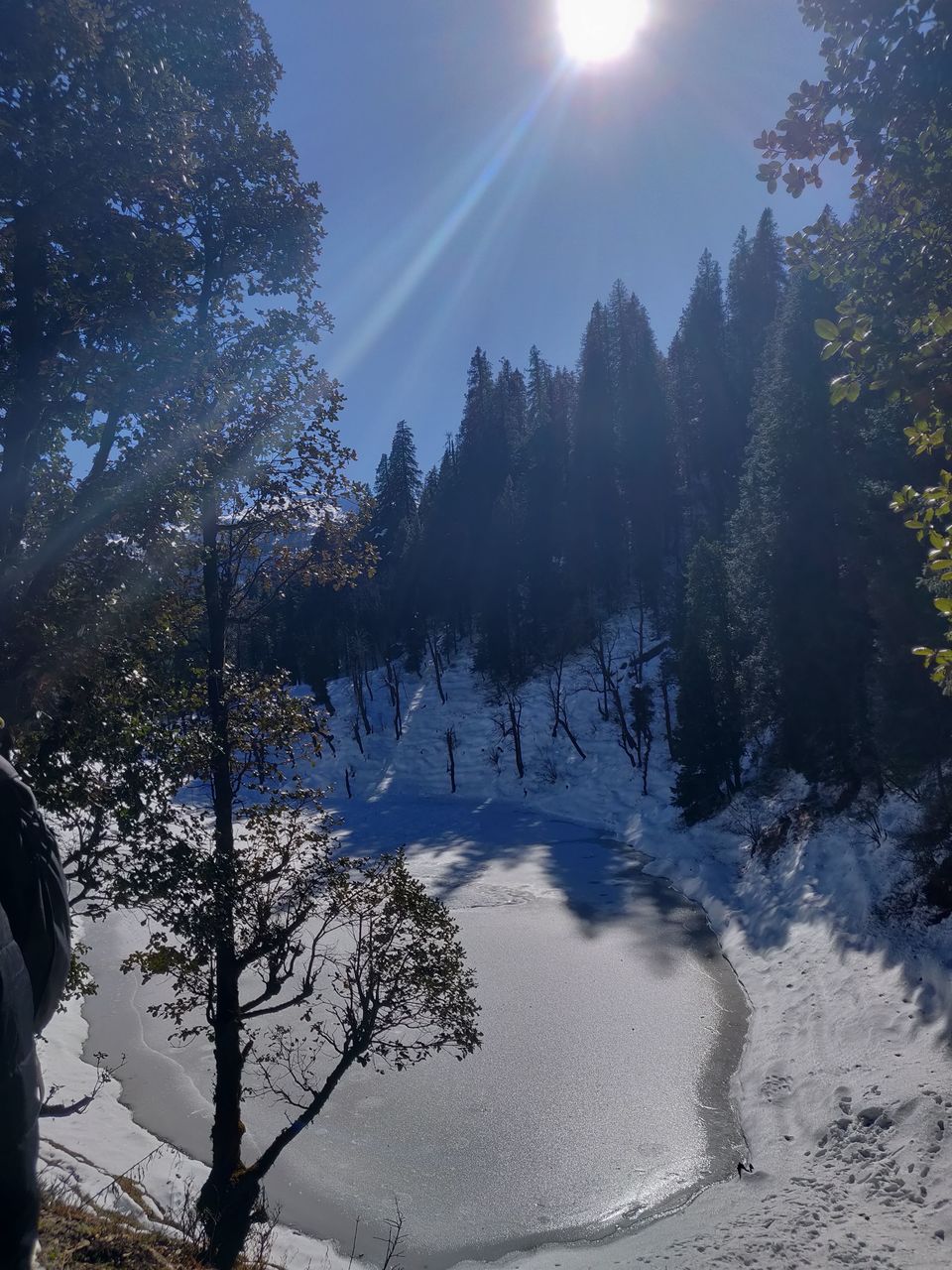 At an altitude of 12,500 ft and an average temperature less than zero during the last week of December, this trek is truly a test of your perseverance, endurance and passion to trek. I embarked on this journey in December with 2 of my really close friends. On the first day we reached the base camp at Sankri which is approximately a 9 hour journey from Mussorie. Traveling in cramped buses with our luggage and abnormally large snack bags tucked between our feet, we had already exhausted our energy cartridge by the time we reached Sankri. After the initial acclimatization on the second day, we began our ascend to the first camp at Juda ka talav, a frozen lake. Within the first half an hour we realised the mammoth task we had singed up for, with absolutely no exercise and stamina whatsoever. Added to this was the fact that we were from Chennai, a city renown for having a hot, hotter, hottest equatorial climate throughout the year. The lowest temperature we had ever seen was still substantially higher than the highest temperature this region had ever seen. But the views of the sun-kissed peaks made it all worth it. Inch by inch we made our way up the trail and reached the first camp where we were greeted with warm honey chai!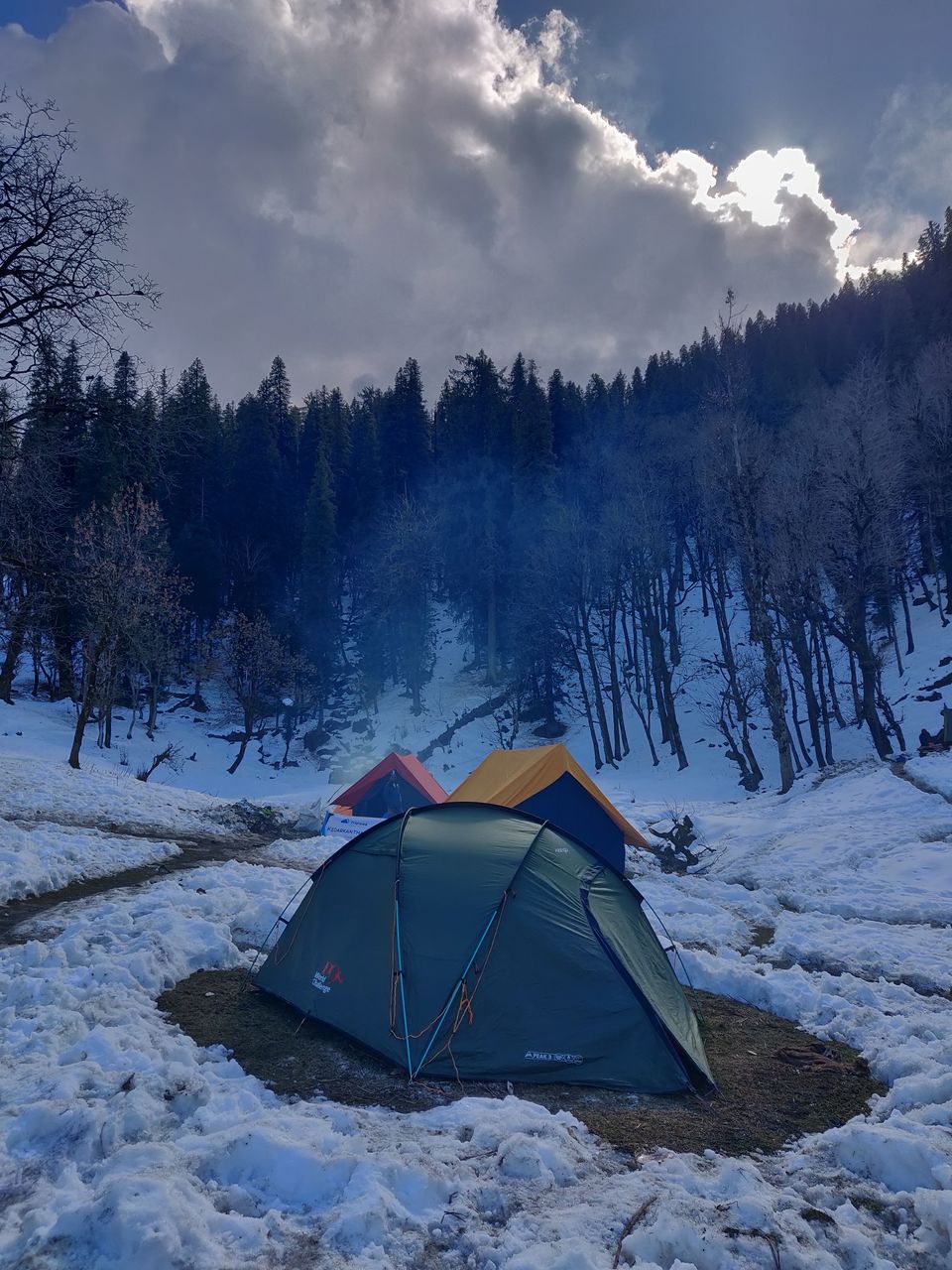 On the next day we made our way further up to the next camp, the Kedarkantha base camp. The trek was absolutely mesmerizing. The narrow trails slippery with snow, the sun appearing and illuminating the snow and suddenly disappearing and the majestic trees standing tall against the white snowy background were all breathtaking. With a few bruises and aches we reached the base camp.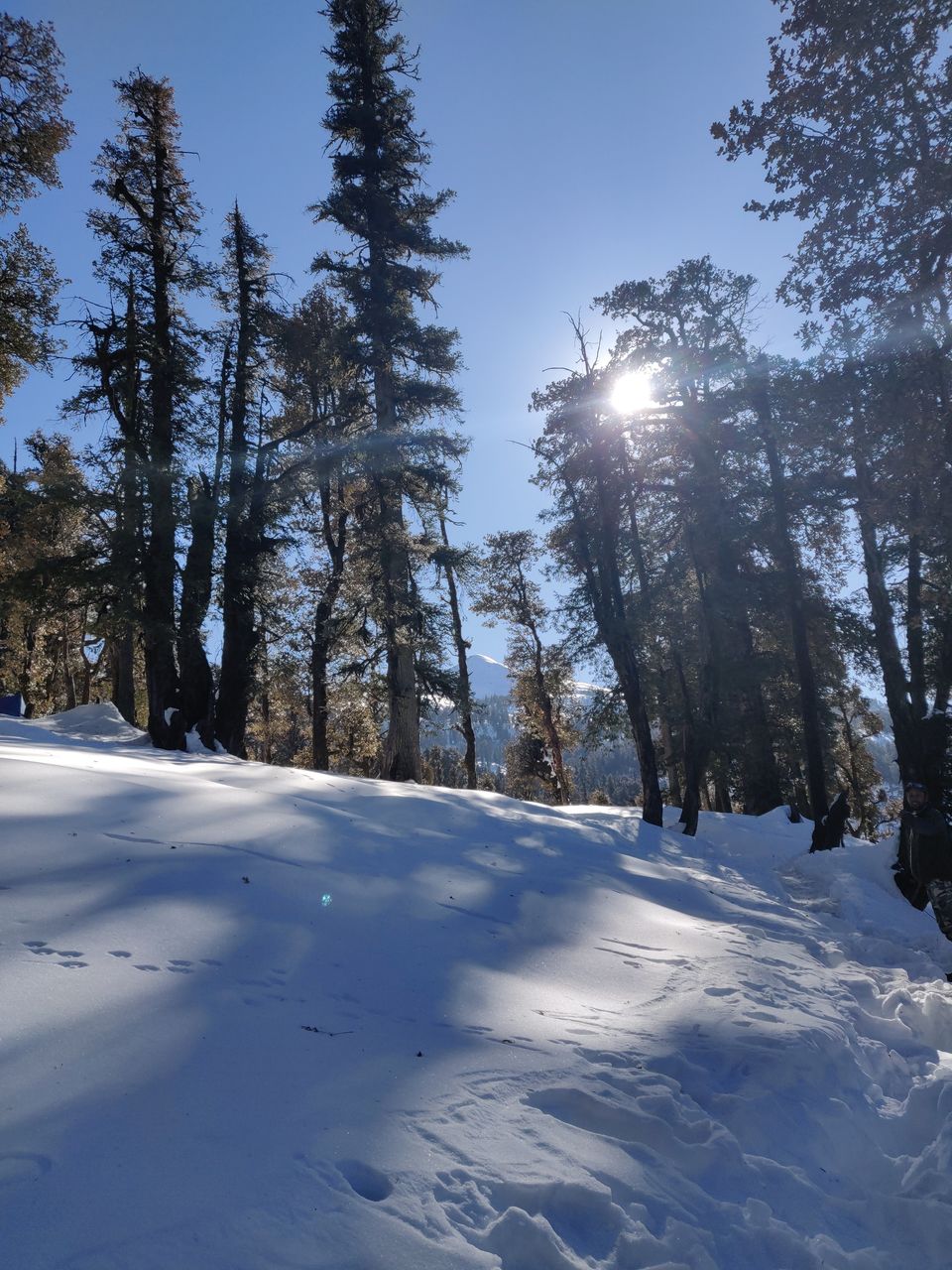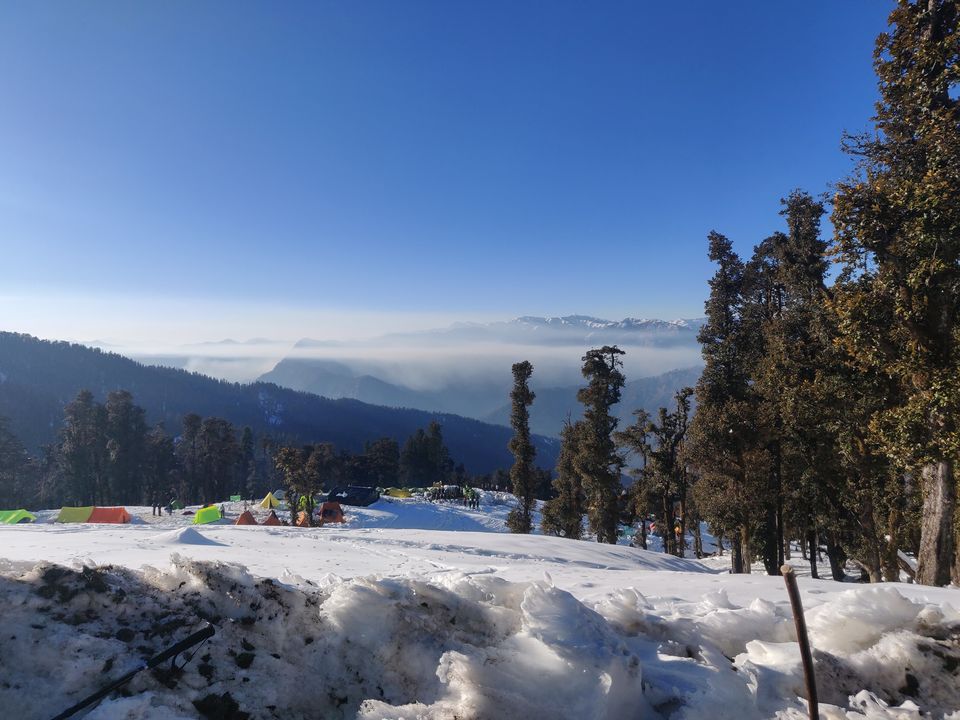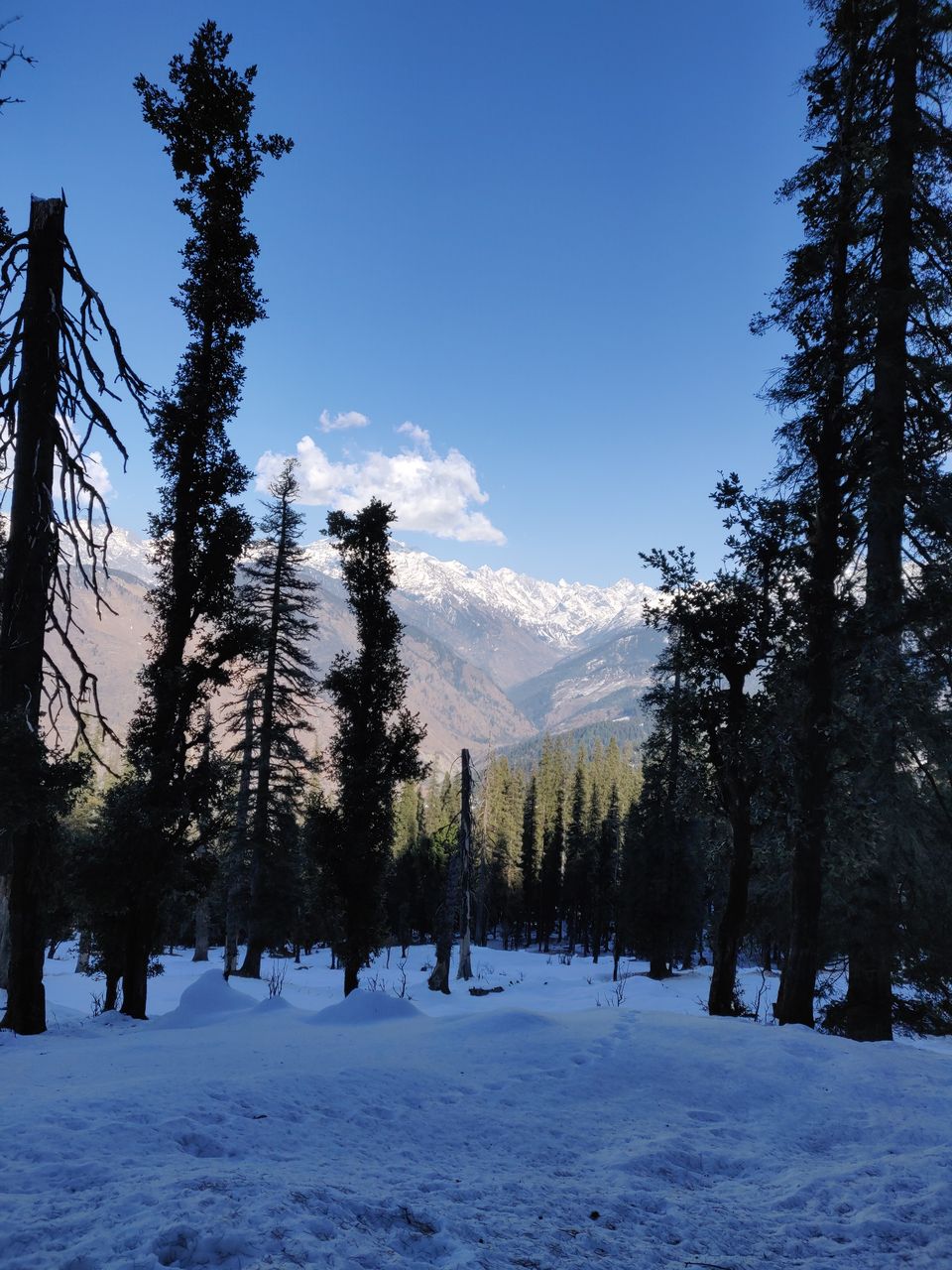 On the third day we woke up at 2 a.m and with our head torches intact we started the final leg of the trek to the summit to watch the sun rise hues on the snow capped peaks. This was the most strenuous leg of the journey, motivating each other at every step and hydrating ourselves with a lot of glucose and chai, we made our way up. We reached the peak a little before the sunrise and basked in the glory of what we had accomplished and tried hard not to faint before the sun rose. At approximately 6 a.m we finally witnessed the sun making its way up from behind the horizon and making the peak glisten as it did so. Needless to say it was a sight worth all the hard toil.