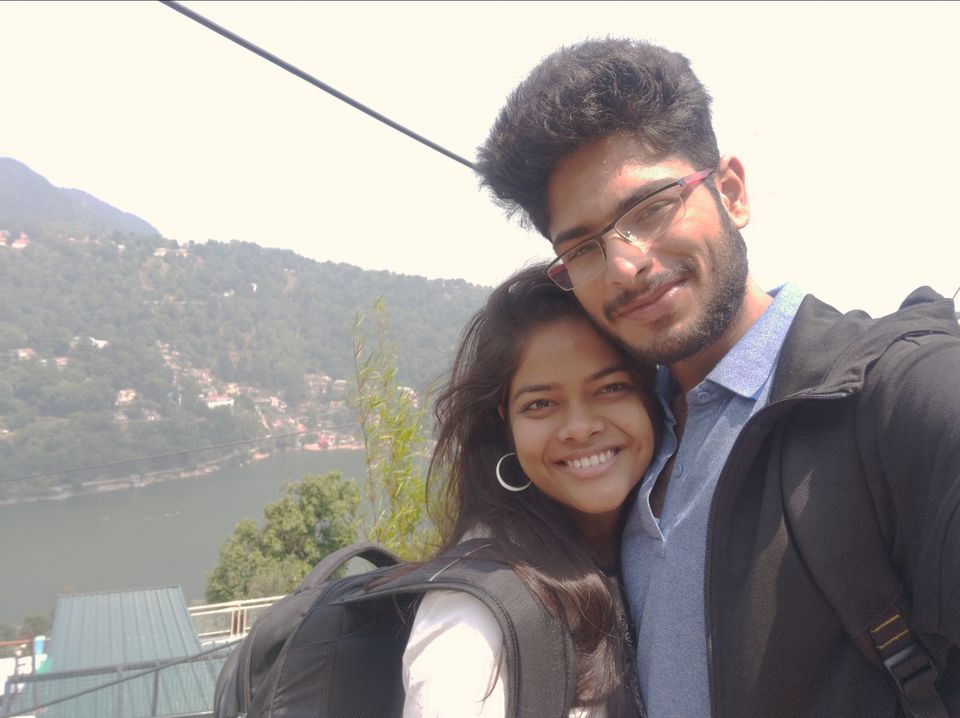 What should you do when you have a lot of time in your hand or if you want to make something of your weekend? Plan a weekend getaway ;)
In anticipation, me and my bae decided to visit the beautiful place in the Himalayas: Nainital. Nainital is a Himalayan resort town in the Kumaon region of India's Uttarakhand state, at an elevation of roughly 2,000m. We started by metro from Gurgaon and boarded a bus which would take us to Kathgodam which is the nearest railway station from Nainital. A local bus from there took us to our destination Nainital. We had already booked a homestay (Prashant's homestay) for a night and headed there directly. Reaching there was a tiresome steep offroad climb of 300m but the breathtaking view from there more than compensates for all your hardwork.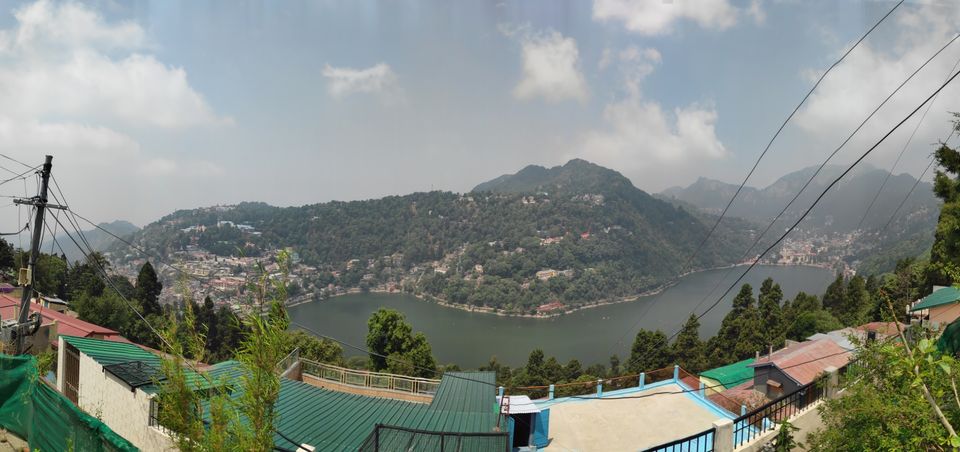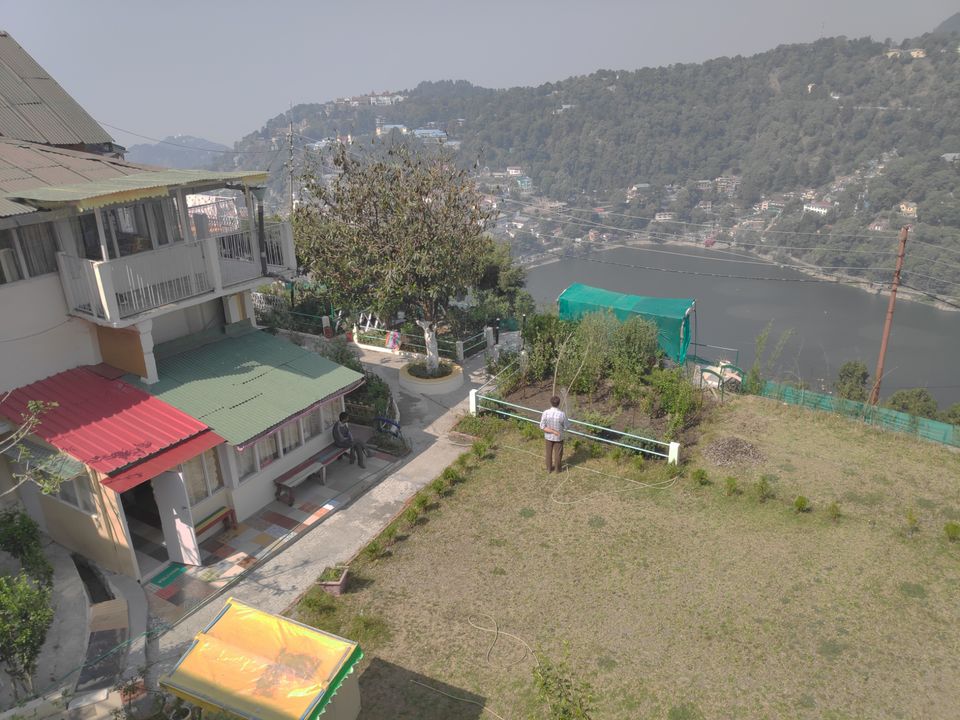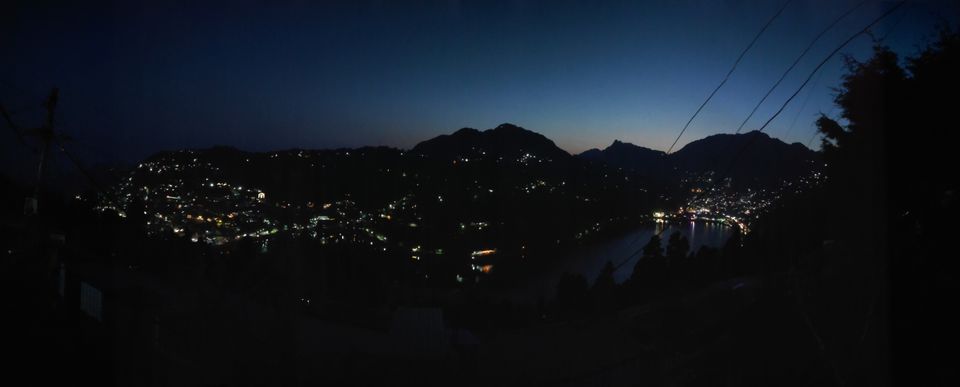 The family gave us a hearty reception and offered us the native delicacy Buransh (Rhododendron, a flower) juice. Enjoying the drink and mildly detoxifying ourselves we got ready to explore Nainital and begin our adventure. We hired a bike for 2 days and discussed all exploring possibilities with the travel agent. Apart from the scenic beauty and lovely lake, Nainital has many subtle characteristics one of which is the closeness of famous attractions from one another easily coverable on bikes. Nainital itself is situated around the Naini lake which stretches for 2 miles and is also surrounded by various other lakes giving you a feeling a serenity. Watching the boats moving slowly will calm your mind and let you swim in its beauty. We started our journey towards Bhimtal from where we visited Khurpatal, Sattal and Hanuman Garhi, each having their own mythical story and beauty. We fell in love with the curvy roads, the pleasant weather and the lakes' serenity on the very first day. You can enjoy various water sports like kayaking, zorbing etc. in these taals (lakes). After a tiring day, We reached Nainital by evening. My advice is to get acquainted with the one way rules of mall road beforehand to save yourself from trouble. An evening stroll on mall road is certainly recommended. If you want to have a peaceful evening at your stay, zomato has got you covered even in Nainital. ;)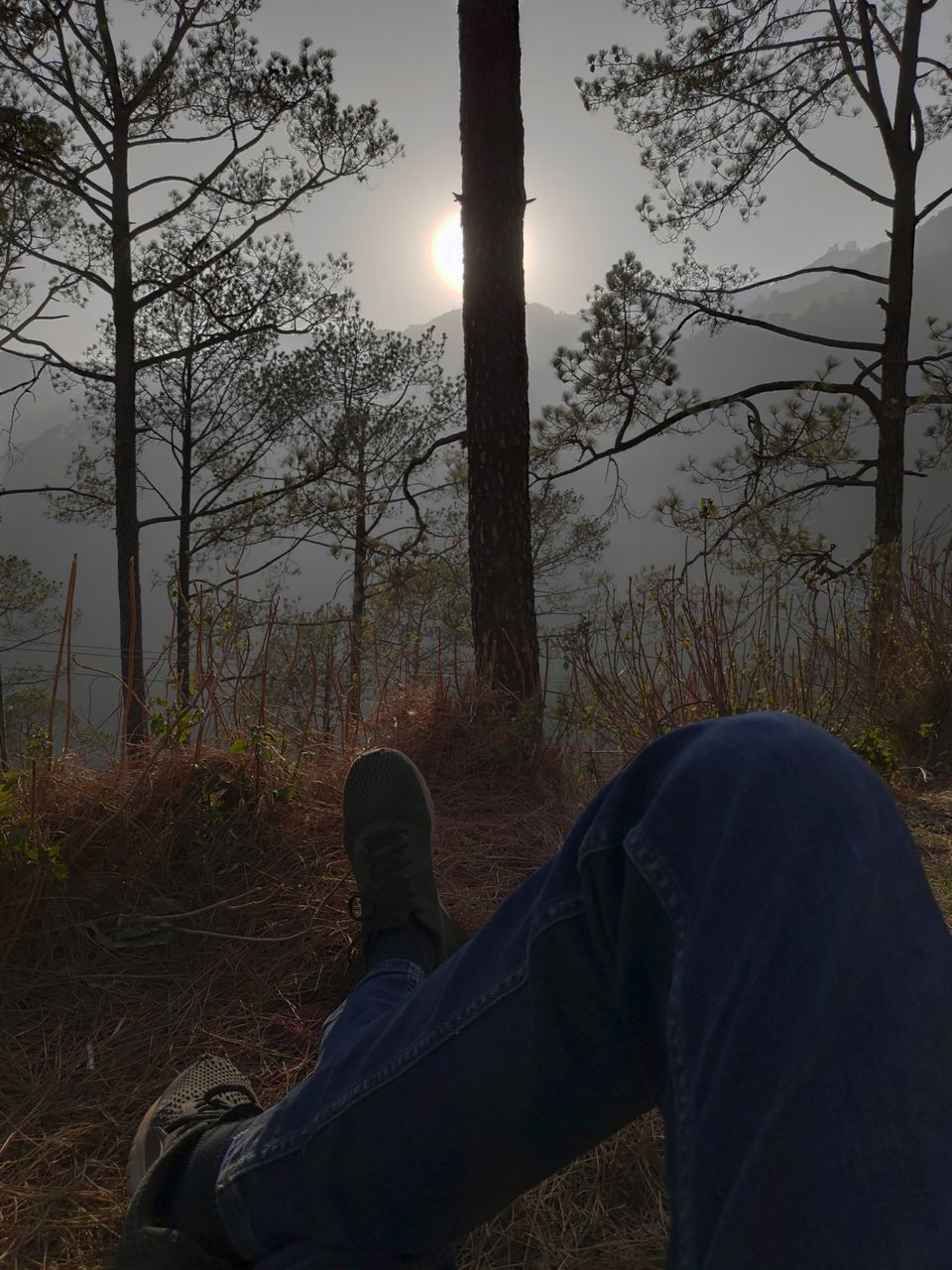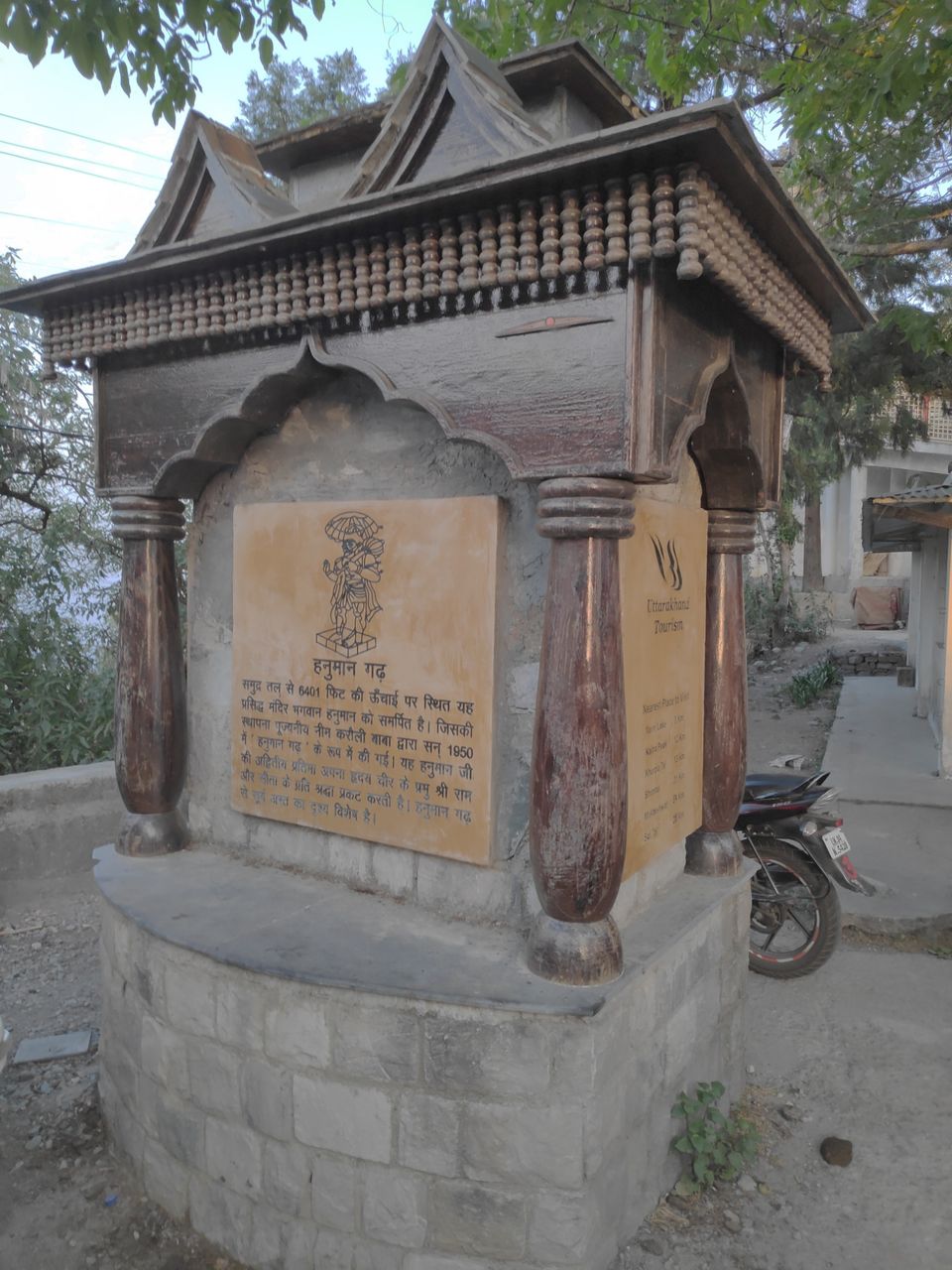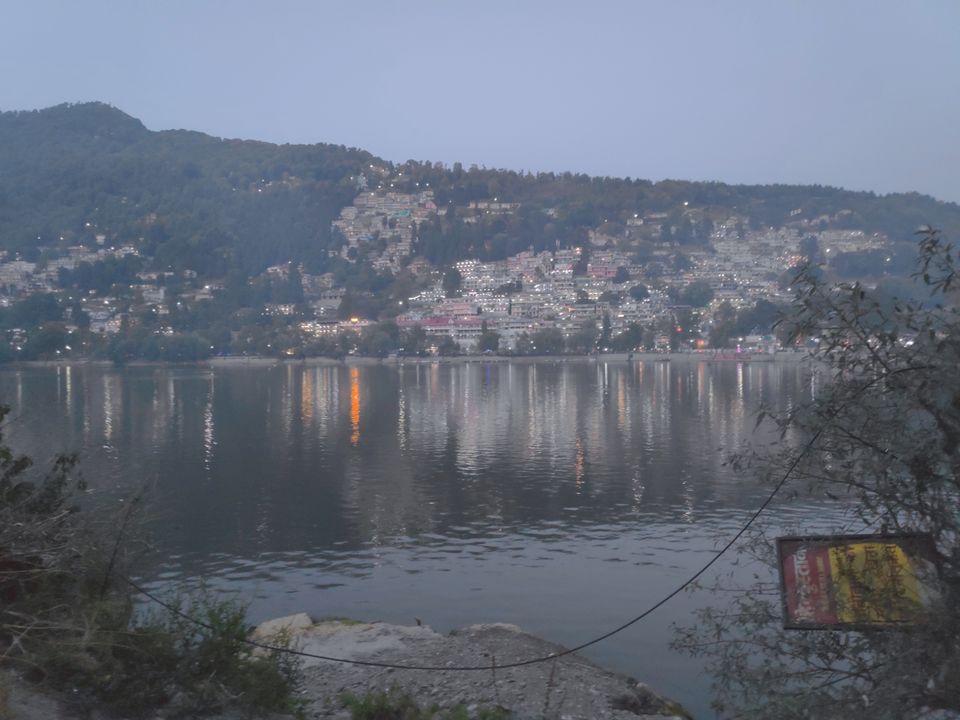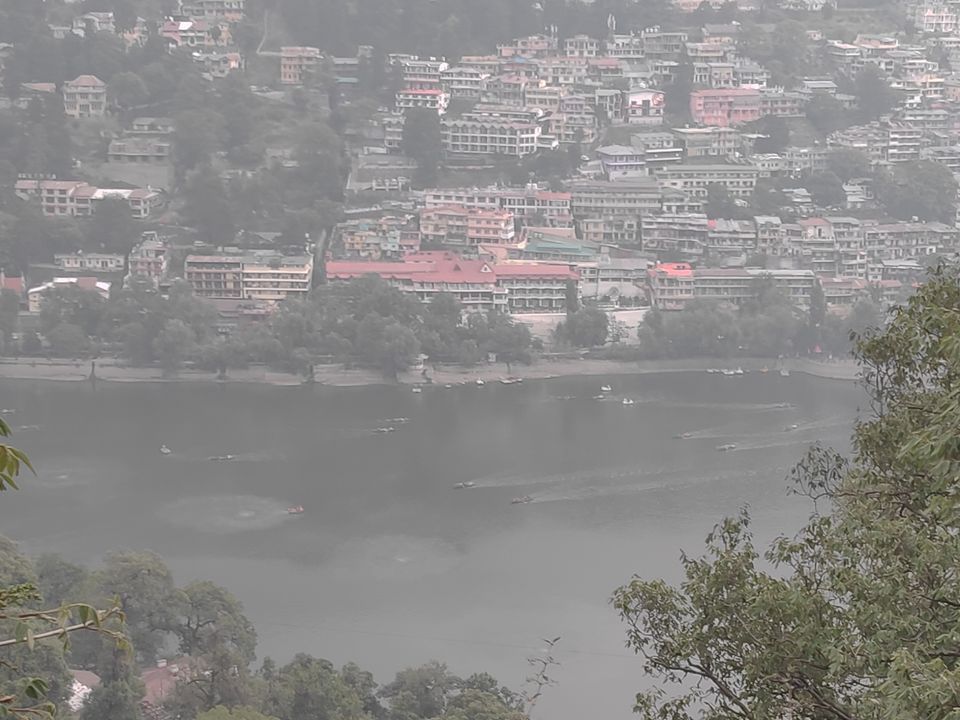 The next morning we planned to visit the remaining side of Nainital (Above Mallital) which was at a higher altitude. After a hearty roadside breakfast, we headed for Dorothy's nest (Tiffins top) one of the famous viewpoints of Nainital. Instead of taking horses, we decided to trek till the top. Another subtle characteristic of Nainital is the super helpful nature of the people, they make your travel so easy, you just have to ask. We reached the bottom point of the trek near Ayar jungle camp and started on foot. On this day the weather was heavenly and the trek through the nature was soothing. Adventurous as we are, We took some shortcuts and funnily enough, we lost our way in the mountains. After a series of good decisions, we found our way back to the paved road and reached the top. The view from the top was absolutely stunning. There's also a shiv temple at the top and you can get your kick in the esctacy of the mountains IYKWIM ;)
There are tea and maggi points at the top, we refreshed ourselves and then headed for the Kilbury bird scantuary. We halted for a brief moment for Himalaya Darshan, although we didn't see any Himalayas :P
Kilbury is a himalayan bird conservation reserve, preferred to visit early in the morning but the weather greeted us with delight. We even saw some beautiful birds on the way and you can definitely hear the birds singing in the background all along. After exploring the reserve for some time (birdwatchers will need a complete day for exploring the complete Kilbury forest) we set back for Nainital.
That evening, Nainital was dark with a thunderstorm, watching the darkness set on the mountains, winds echoing and waves splashing gave us chills down the spine. The mall road was a chaos. We found a cozy spot in pots and stones cafe and had a hearty dinner of lasagna and waffles. Post Dinner we set for Kathgodam enjoying the mountain roads and listening to music along the way. We boarded our bus for Gurgaon from Kathgodam and this marked the end of one of the best trips ever. Nainital, "A bow to you and your wholesome beauty."