On 18 Nov.2018, i decided to explore the place 'Ramgarh structure'(Baran) . It was one day Road trip. We left Kota early in the morning and head towards Ramgarh structure via Mangrol. Distance between Kota to Ramgarh village is 120 km.
Ramgarh structure is a least known place located near Ramgarh village, about 12 km. East of Mangrol Town in Baran district (Rajasthan). It is visible from a distance of 40km.
It is a place which has invited the interest of Geologists and scientists to solve the mystery of its origin. Some believe that it was caused by meteorite Impact.
If evidence are approved and it is confirmed as Crater by Meteorite Impact in World Geological seminar to be held in 2020, It would be 3rd crater in India and First In Rajasthan.
Hills, migratory birds( visible in winter season),small rivers and Bhand devra Temple (Shiva temple known as 'little Khajuraho') and 750 stairs to reach the top of the hill (this has kisnai and Annapurna Mata temple) making Ramgarh village tourists and photographer's dream destination.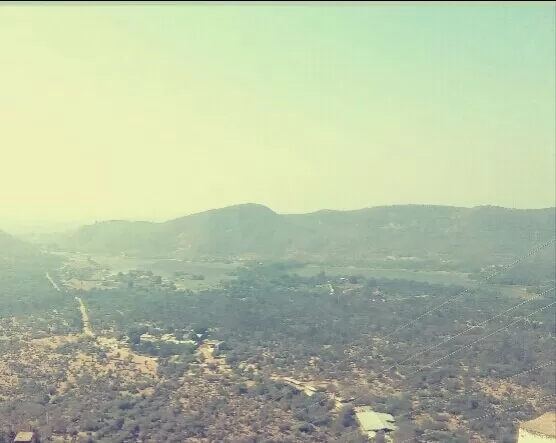 HOW TO REACH -
By Air - Nearest Major Airport is in Jaipur .It is well connected with major Indian and international cities.
By Train - Nearest Railway Station is Baran Railway Station and kota Railway Station, sawai madhopur And Jaipur Railway Station etc.
By Road- It can be approached via Jaipur-Tonk -Mangrol.
Kota- Baran-Mangrol. Etc.
DISTANCE FROM TOP TOURIST DESTINATIONS-
Jaipur - almost 251 km.
Sawai Madhopur - almost 129 km.
Udaipur - almost 401 km.
Delhi - almost 540 km.
Cost- Rs.2000/-
It was amazing short trip experience.