Home to hundreds of years of fascinating traditions, the state of Rajasthan is like a ride on the sands of time. While Jaipur, Udaipur and Jodhpur are often the most sought out places in Rajasthan, but the land of maharajas has so much more to offer than just those three cities.
The mighty Mehrangarh, the shimmering Lake Pichola, and the lustrous Amber Fort are worth all the hype, but if you get off the tourist circuit in Rajasthan, you'll discover quite a few unexpected getaways in India's most flamboyant state.
Do you want to escape the horde? Then head to one of these lesser-known gems in Rajasthan.
Bundi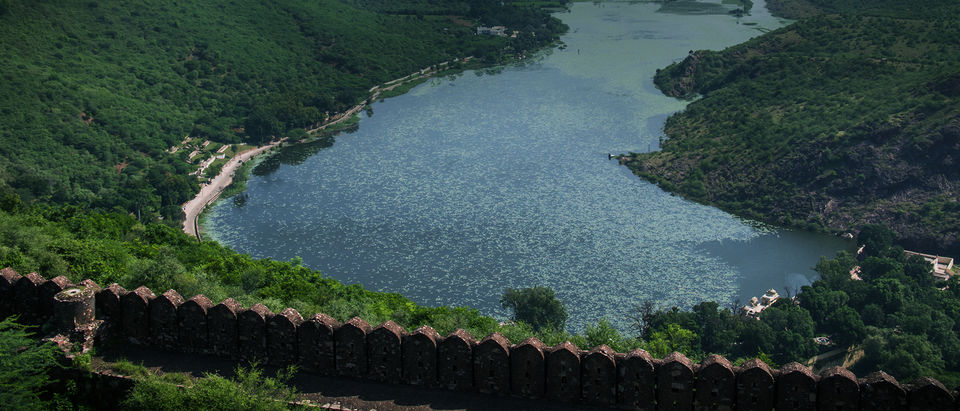 Ten second takeaway: Bundi is a town that you might have a picture of in your head, but often struggle to place in the real world. Dotted with blue houses, lakes, hills, bazaars and a temple at every turn, Bundi is straight out of a fairy tale.
It is believed that Nobel laureate Rudyard Kipling penned part of his famous novel Kim in Bundi and this is what he had to say about the Bundi palace,
'Jaipur Palace may be called the 'Versailles of India'. Jodhpur's House of strife, gray towers on red rock, is the work of giants, but the Palace of Bundi, even in broad daylight, is such a palace as men build for themselves in uneasy dreams – the work of goblins rather than of men.'
Places to visit in Bundi: Sukh Mahal, Kshar Bag, Dabhai Kund, Raniji Ki Baori, Taragarh Fort, Lake Jait Sagar.
HOW TO REACH BUNDI
By Air: The nearest airport is Sanganer Airport in Jaipur which is about 206 kms away.
By Road: Buses to Bundi are available at regular intervals from Ajmer, Bijolia, Bikaner, Chittorgarh, Jaipur, Jodhpur, Kota, Sawai Madhopur and Udaipur.
By Train: There is a small railway station in Bundi that is located about 4 kilometres south of the old city. To reach Bundi by train, you will have to change trains at Chittorgarh, which is connected to all major cities in India.
Barmer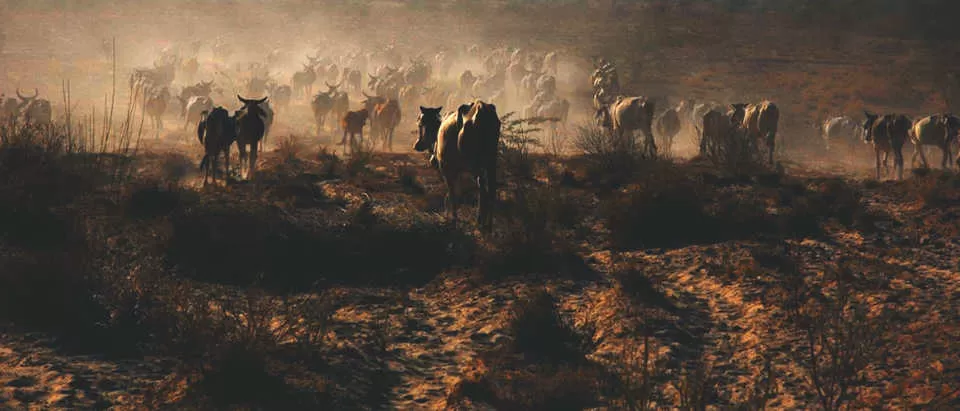 Ten second takeaway: Known for its ultra rich crafts that include wood carving, pottery, embroidery work and ajrak prints, the town of Barmer in western Rajasthan is located 153 km from Jaisalmer.
Formerly know as Mallani, the present name of Barmer was given by its founder Bahada Rao, popularly known as Bar Rao, who was a Parmar ruler. Barmer captures the imagination of everyone who visits it, and has successfully stood the test of time and circumstances.
Places to visit in Barmer: Kiradu Temple, Barmer Fort and Garh Temple, Shri Nakoda Jain Temple, Chintamani Parasnath Jain Temple, Juna Fort and Temple
HOW TO REACH BARMER
By Air: The nearest airport is at Jodhpur around 220 km from Barmer.
By Road: State-run buses connect the town with most of the cities in the state including Jodhpur, Jaipur, Udaipur.
By Train: The Barmer railway station is well connected to Jodhpur, which in turn is well-connected to other major cities of India.
Dungarpur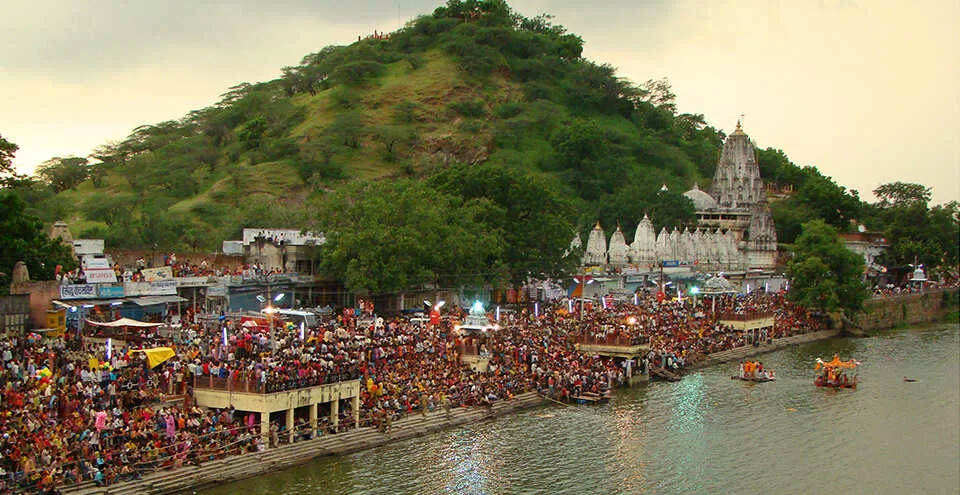 Ten second takeaway: Bounded on the east by the state of Gujarat and situated at the foothills of the Aravalli Hills, Dungarpur is as eye-catching as the green marble found here.
The exceptional architecture of Dungarpur's palaces and royal residences offers a sight that you'll struggle to find elsewhere. The stone structures are adorned with jharokhas and built in a style that emerged during the times of Maharawal Shiv Singh (1730-1785 AD).
Places to visit in Dungarpur: Deo Somnath, Galiakot, Nagfanji, Vijay Raj Rajeshwer Temple, Badal Mahal.
HOW TO REACH DUNGARPPUR
By Air: At 120 kilometres, Udaipur is the nearest airport followed by Ahmedabad at 175 kilometres.
By Road: National Highway No. 8, which runs between Delhi and Mumbai and the State Highway (Sirohi - Ratlam highway) passes through the district.
By Train: The railway station is 3 kilometres from the city. An important train route is Himatnagar-Dungarpur-Udaipur to reach Dungarpur from Gujarat.
Kuchaman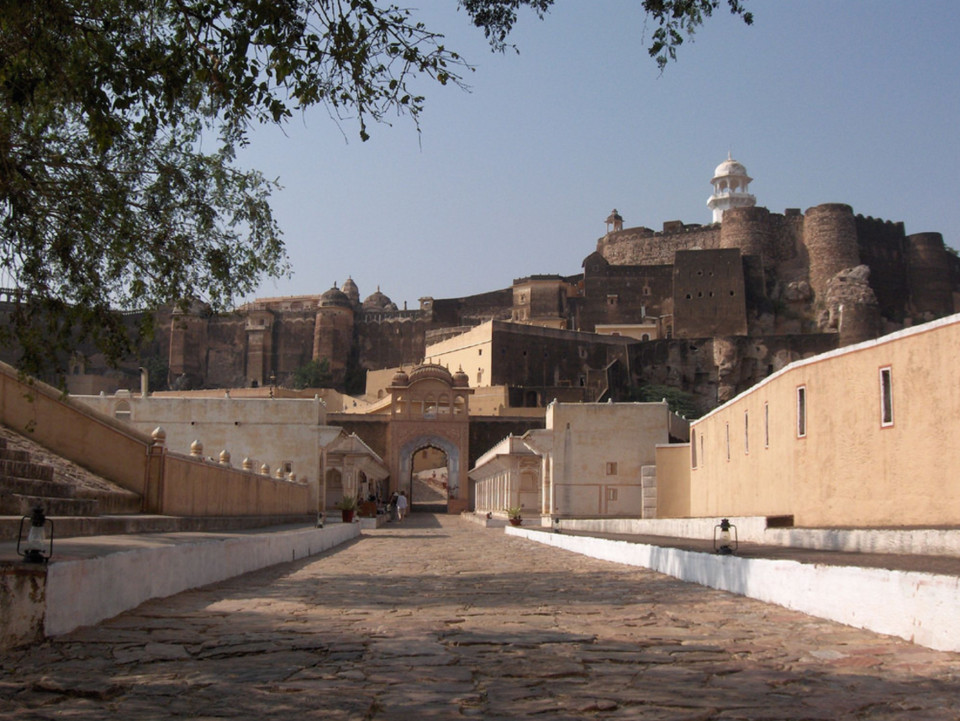 Ten second takeaway: An important chapter in the book called Rajasthan, Kuchaman is 100 kilometres from Pushkar. The historical city of Kuchaman houses an impressive looking fort which is currently a heritage hotel.
The scenic surrounding of the fort is alluring and the sky is radiant blue, unlike in the cities where pollution has taken its toll and a clear sky is often like a mirage.
The fort also has a rich collection of original inlay work in semi-precious stones, glass, and gold paint. Even the Sheesh Mahal at Kuchaman fort is a sight to marvel at.
Meera Mahal is another beautiful palace in Kuchaman city, representing the life of the poet saint Meerabai. The folklore is displayed on the palace walls with exquisite paintings and murals that illustrate her life.
HOW TO REACH KUCHAMAN
By Air: The Jaipur airport is the closest airport to reach Kuchaman city. Flights to/from all major cities of the country fly from Jaipur. Located at a distance of 145kms only, travellers from Jaipur can easily hire taxi to Kuchaman.
By Road: A well connected network of roads makes Kuchaman accessible from various places in Rajasthan such as Bikaner (115 km), Jaipur (145 km), Jodhpur (250 km), Ajmer (90 km) and Delhi (440 km). Also daily buses are available from these cities to Kuchaman.
By Train: Kuchaman city has a railway station. There are about 6 direct train from Jaipur to Kuchaman.
Jhalawar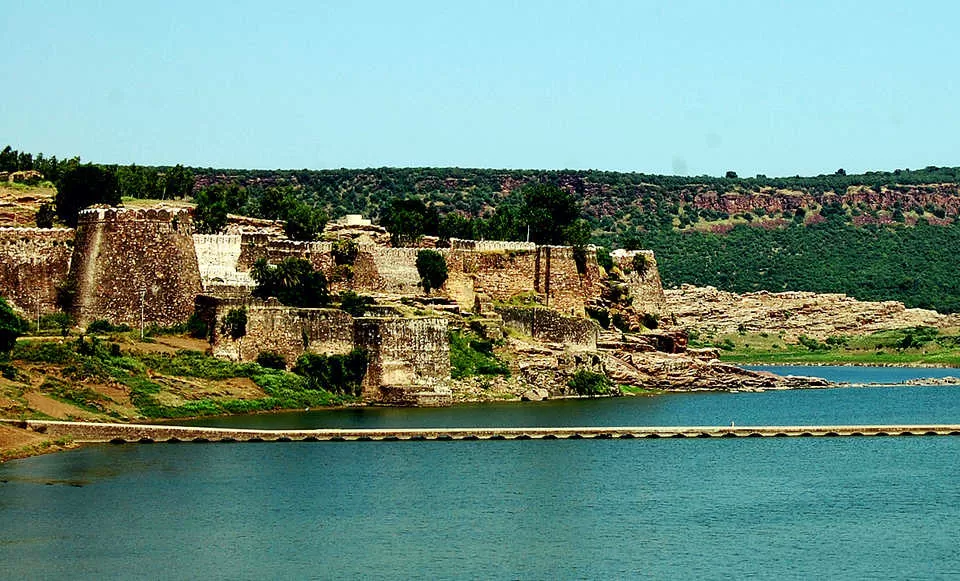 Ten second takeaway: The quaint town of Jhalawar is relatively a greenhorn when it comes to the travel circuit and unlike other cities of Rajasthan, Jhalawar has a rocky but water-laden grassy landscape.
Named after its founder, Jhala Zalim Singh, Jhalawar has a diverse cultural heritage that includes many forts and palaces from the Rajput and Mughal periods.
Places to visit in Jhalawar: Buddhist Caves and Stupas in Kolvi village, Jhalawar Fort, Bhawani Natyashala, Gagron Fort, Chandrabhaga Temple, Sun Temple, Shantinath Jain Temple.
HOW TO REACH JHALAWAR
By Air: The closest airport is Indore 240 kilometres away followed by Jaipur Airport 345kms
By Road: Jhalawar lies on National Highway No. 12 and is connected by bus to many cities in Rajasthan.
By Train: Nearest major railhead is Kota Junction (85 Kms.) Jhalawar also has a newly constructed railway station named Jhalawar City. You can reach the station from Kota Junction station in about 2 hrs by Jhalawar-Kota Passenger train.
Nagaur
Ten second takeaway: The state of Rajasthan is no secret, but it is full of quiet corners and unsung attractions if you know where to look. Nagaur is one such corner.
Home to India's largest salt lake, Sambhar Lake, the city of Nagaur also finds a mention in the epic Mahabharata. The city was known as 'Jangladesh' in that era and till date retains a lot of its rich cultural heritage, values and traditions.
The dargah of famous Sufi saint Hamiduddin Chisti Faruqui Nagauri, one of the chief disciples of Khwaja Moinuddin, is also located here.
Places to visit in Nagaur: Nagaur Fort, Ladnun, Jhorda, Khatu
HOW TO REACH NAGAUR
By Air: The closest airport is Jodhpur Airport which is 137 kms away.
By Road: Buses are available from Jodhpur, Jaipur and Bikaner to Nagaur.
By Train: Nagaur is connected via rail from Indore, Mumbai, Coimbatore, Surat, Bikaner, Jodhpur, Jaipur.
Sawai Madhopur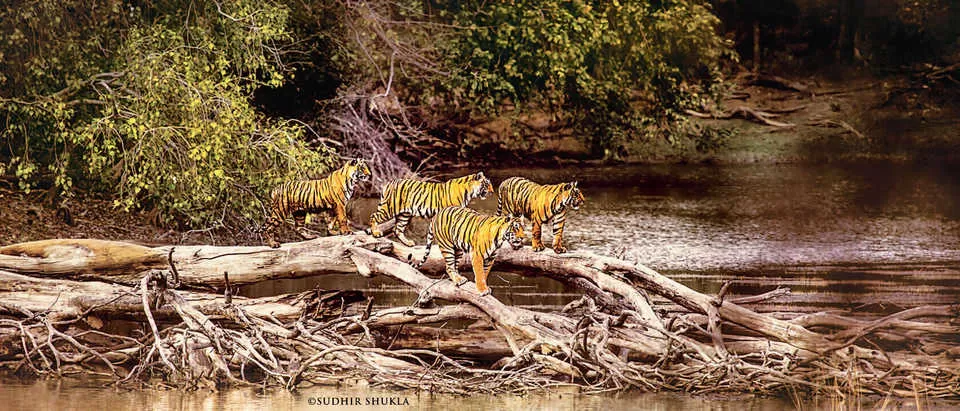 Ten second takeaway: Popularly known as the 'Gateway to Ranthambore', Sawai Madhopur is a beautiful and legendary city in the desert state of India. Surrounded by Vindhyas & Aravalis, it is an ideal for adventure enthusiasts. Also, the guavas are incredible.
Places to visit in Sawai Madhopur: Ranthambore Fort, Sunheri Kothi, Jama Masjid and Khandhar Fort.
HOW TO REACH SAWAI MADHOPUR
By Air: The Jaipur Airport is the closest and is located 150-170 kilometres away.
By Road: Sawai Madhopur is well connected with all the major cities and town through state bus service as well as private buses and taxis.
By Train: You can easily get regular trains to Sawai Madhopur from other major cities of the country.
Do you have an exciting story to tell about the land of Maharajas? Share it here
Disclaimer: This article has been developed by Tripoto based on information available as of November, 2017. Travellers are advised to recheck current weather conditions, timings, prices while planning their trip.
Frequent Searches Leading To This Page:-
rajasthan tour package, rajasthan holiday packages, budget rajasthan tour packages, rajasthan tour, places to visit in rajasthan during summer, rajasthan tour packages from delhi, tour packages for rajasthan