Rishikesh, located in the foothills of the Himalayas, is also known as the Gateway to the Garhwal Himalayas and the Yoga Capital of the world. In addition to being one of the holiest Hindu pilgrimage sites, it is also popular amongst enthusiasts of adventure sports. Yoga and adventure sports have made Rishikesh a popular tourist destination in the world map. With a camera in hand, you can capture the essence of Rishikesh, be it the crowded streets, the temples or the sacred river Ganges. The Ganga Aarti is a daily ritual that is mesmerising to both the eye and the camera. It goes without saying that the Ganges is the lifeline of this holy city.

All you need is a two wheeler to explore the city, which is readily available on rent. If Street Photography is your thing, Rishikesh provides you with opportunities galore. Be it the hustle and bustle of the streets, the roadside stalls or the Sadhus walking around in saffron attire, Rishikesh will keep you engaged the whole day. The hanging bridges - Ram Jhula and Lakshman Jhula, over the Ganges, are major landmarks. The view of the river from these bridges is amazing and worth a click or two. There are numerous river beach cafes near these bridges, in case you decide to take a small break from photography and rejuvenate yourself. Being a place of religious significance, the consumption of non-vegetarian food and alcohol is forbidden in Rishikesh. Another eat-out that is quite popular in Rishikesh is the Chotiwala restaurant, made famous not only by the food, but also by the Chotiwala (person with a ponytail) who sits outside to welcome the guests. True to its name as one of the most holy sites, there are several temples on both sides of the river Ganges. The quiet and serene surroundings, the constant presence of pilgrims and the holy river itself - all make for an experience that purifies your soul and brings out the creative photographer in you.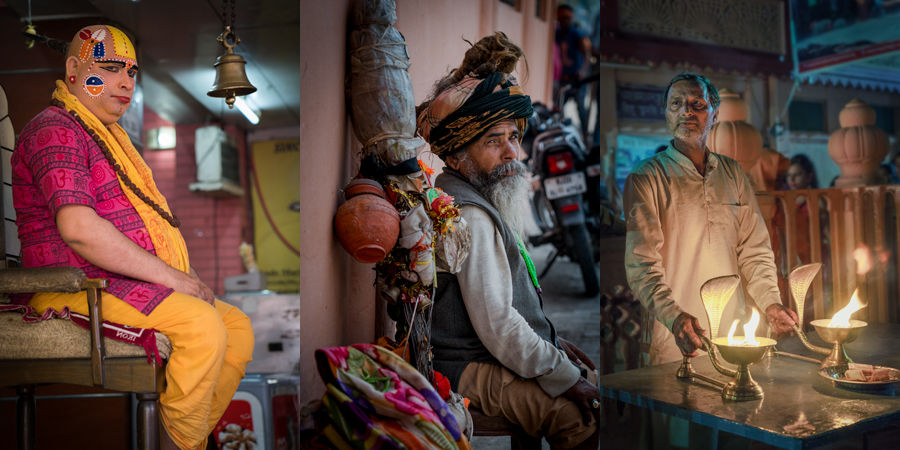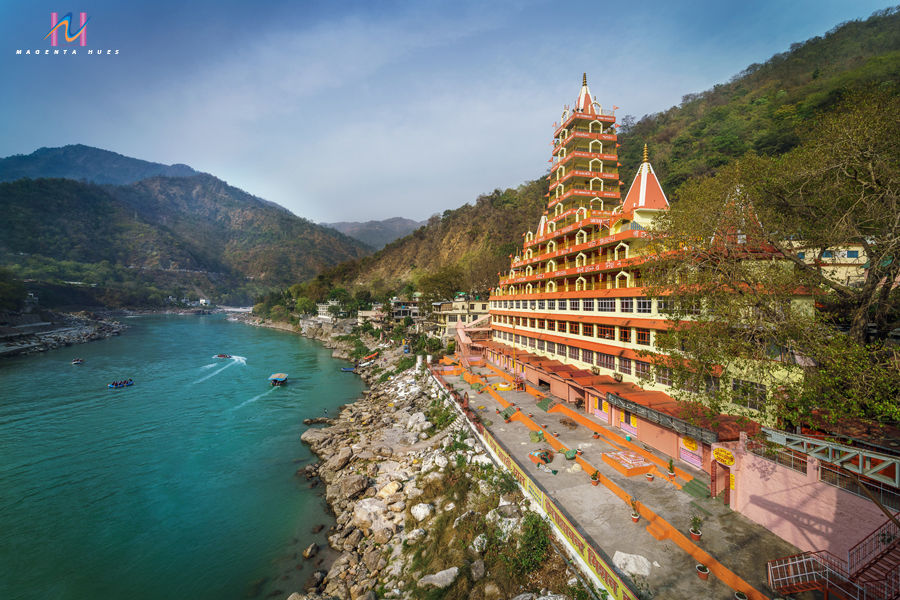 The crowded streets also provide you the opportunity of experimenting with monochromes.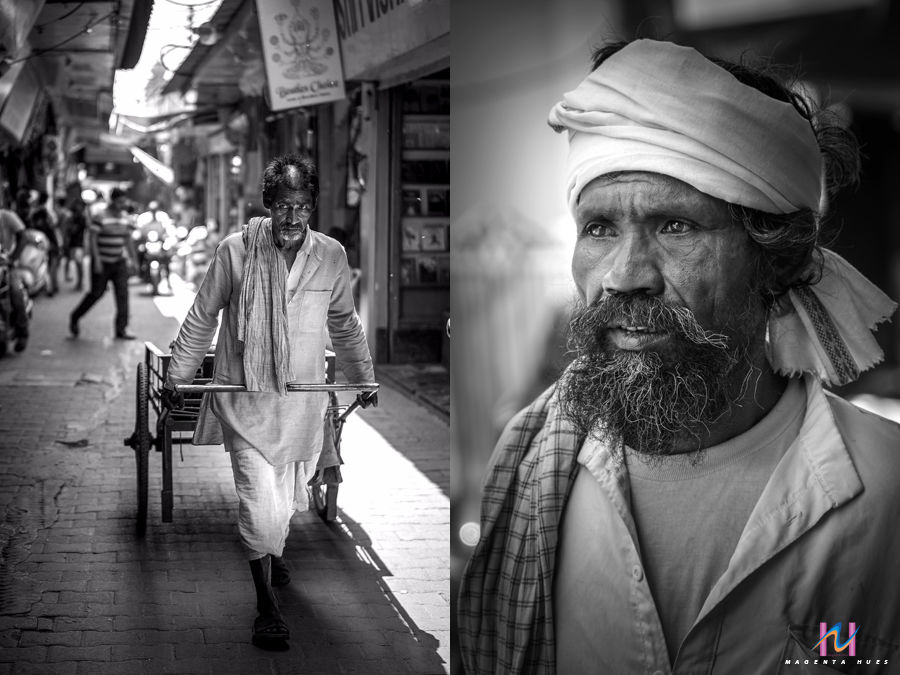 However, the cherry on the cake is the Ganga Aarti, which takes place every evening on the banks of the holy river. Parmath Niketan and Triveni Ghat are the most famous locations for experiencing Ganga Aarti in Rishikesh. The Aarti, accompanied by the chanting of the Bhajans and the spiritual aura of the surroundings, is an experience that lasts a lifetime.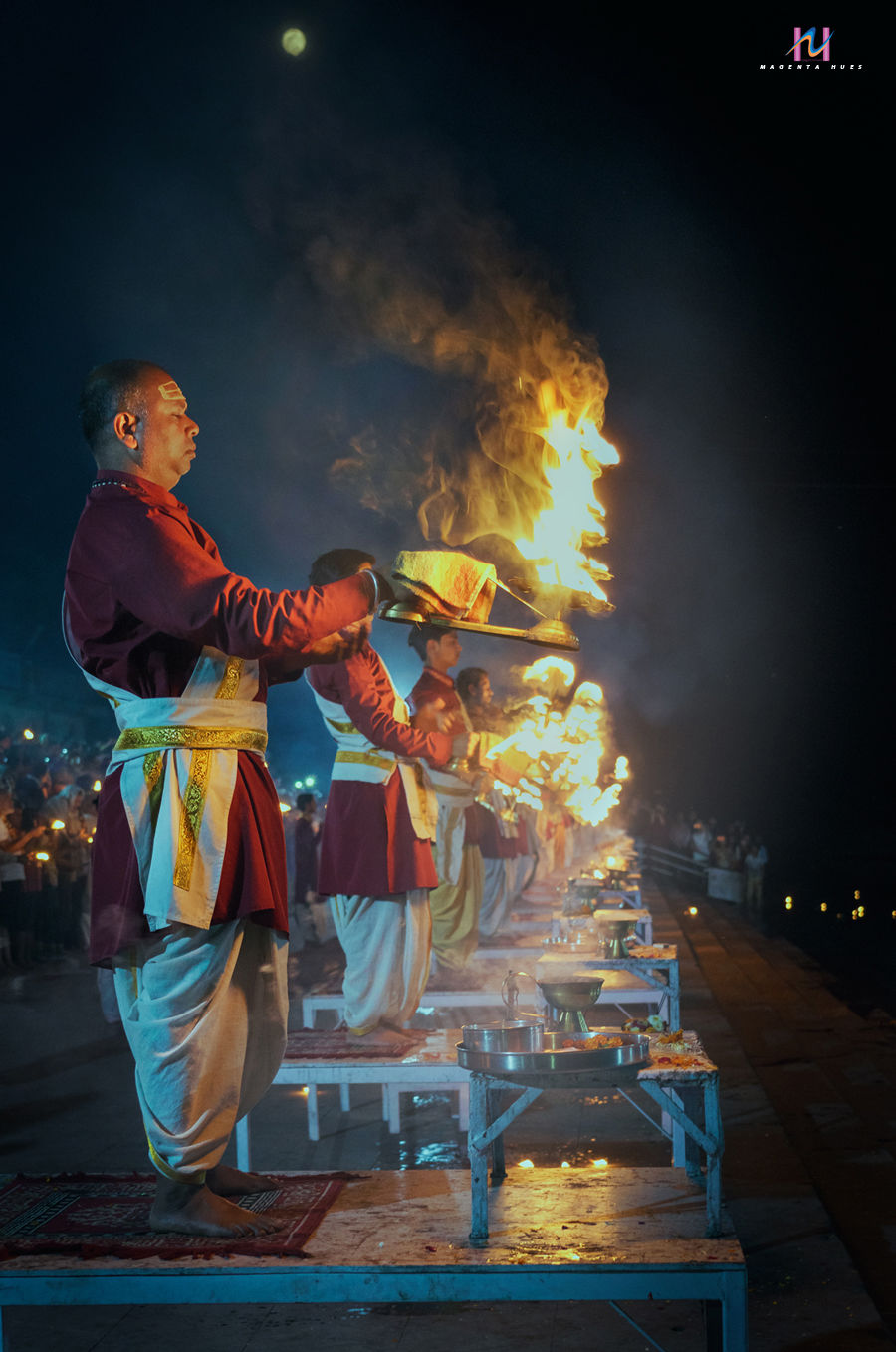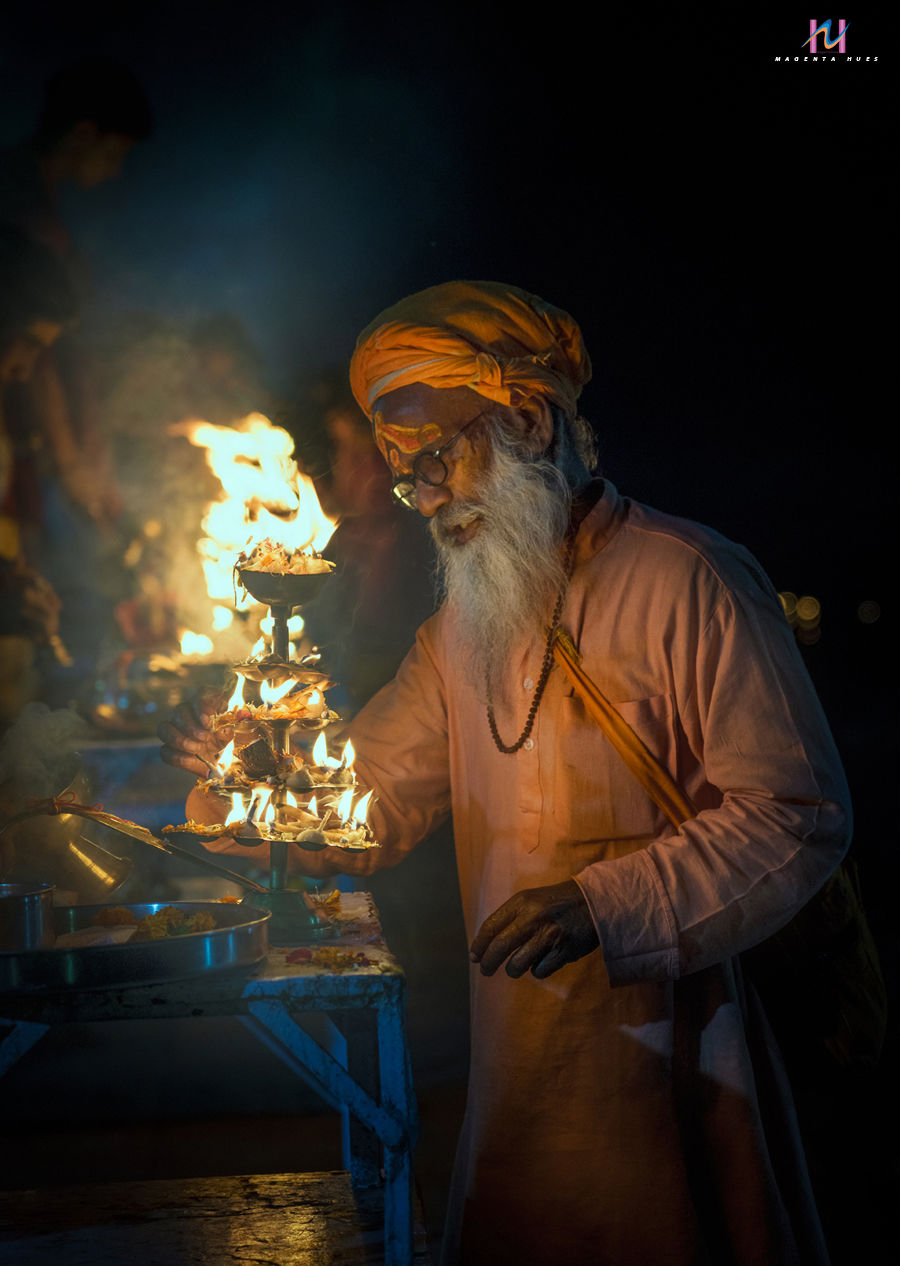 Rishikesh may not be the perfect dream destination for a photographer, but it's an experience in itself. A visit is worth every bit of it. Until the next trip, in the Rishikesh Way " Jai Ganga Maiya".