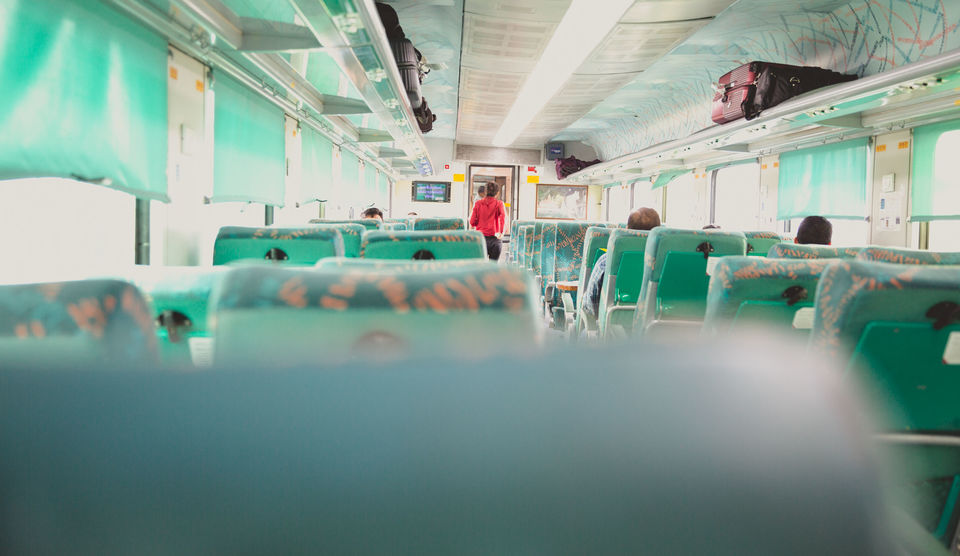 We took an incredibly early morning train from Delhi to Kathgodam station. The thought of adventure at Ramgarh Bungalows had me excited, and without it I would not have been able to wake up to a 4AM alarm.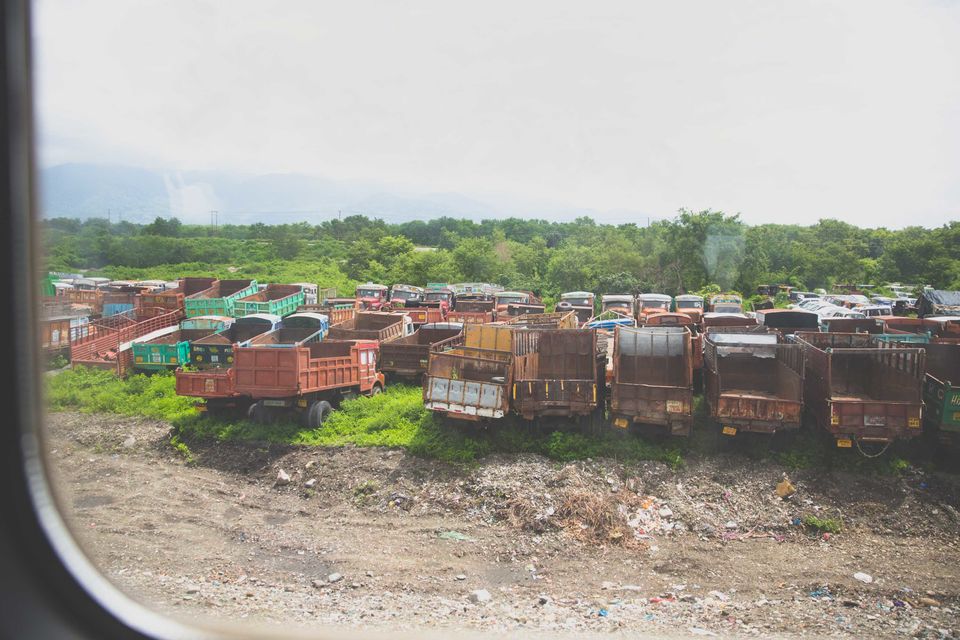 For most of the train journey we slept as you would too on little sleep. When we woke up close to Kathgodam I saw some kind of truck yard.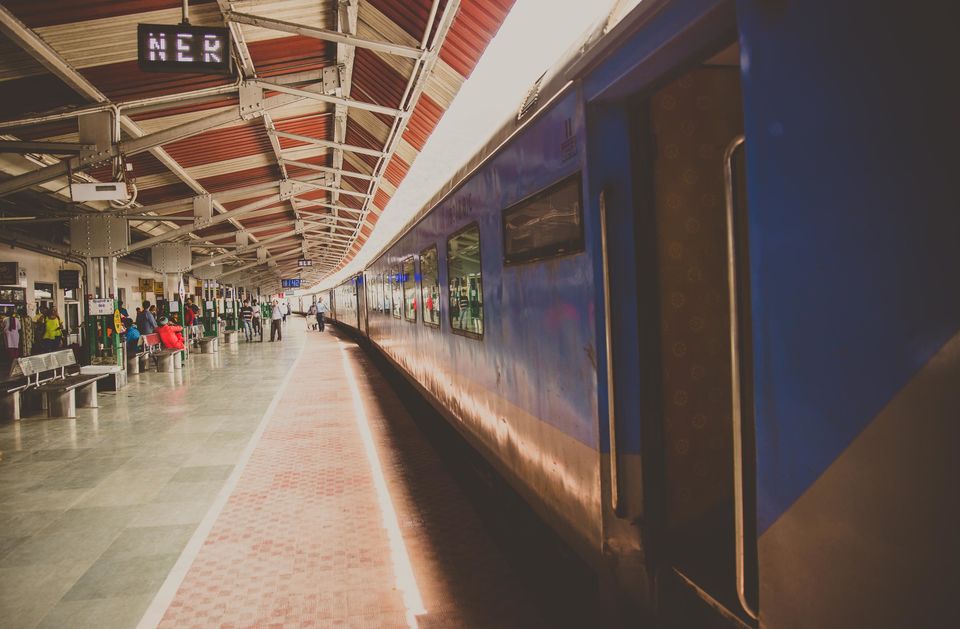 Kathgodam station is beautiful and cute. Unfortunately, we had an agenda for the day, with 'getting to Ramgarh' at the top of the list. Exploring Kathgodam station would have to wait for a less exciting trip. Luckily our cab was waiting to take us to Ramgarh Bungalows.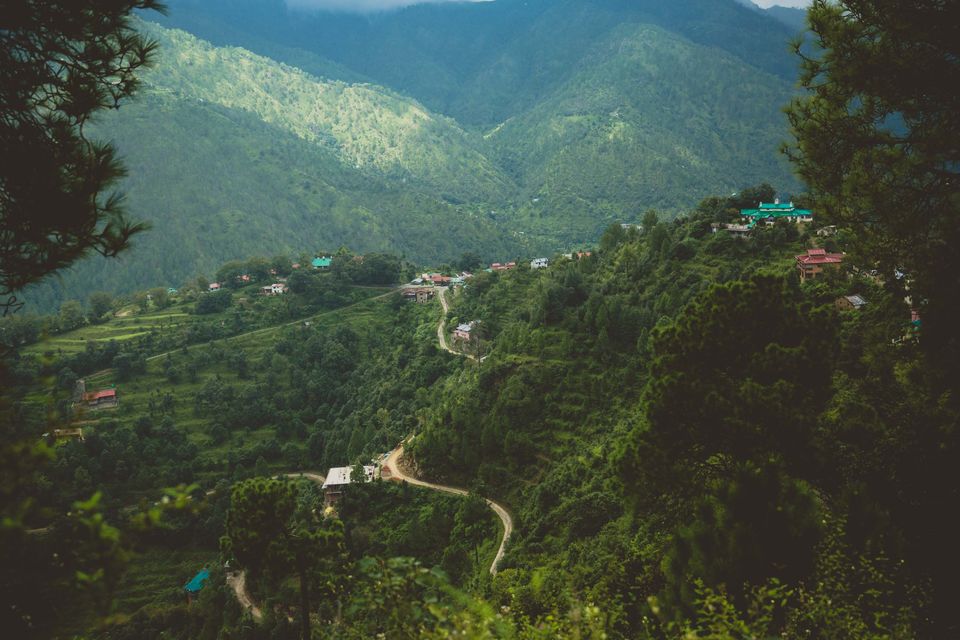 As our cab arrived closer to the Ramgarh Bungalows, the cab driver slowed and showed us this view. We could see all the bungalows and it gave us a good sense of the layout.
A peek inside the Ramgarh Bungalows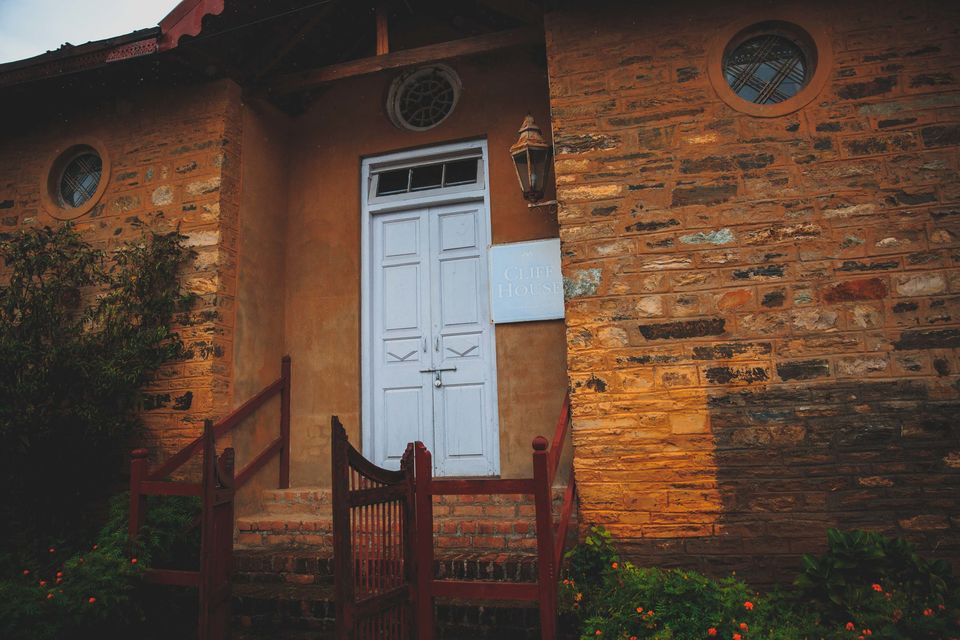 We had booked the Cliff House. A beautiful bungalow overlooking the valley.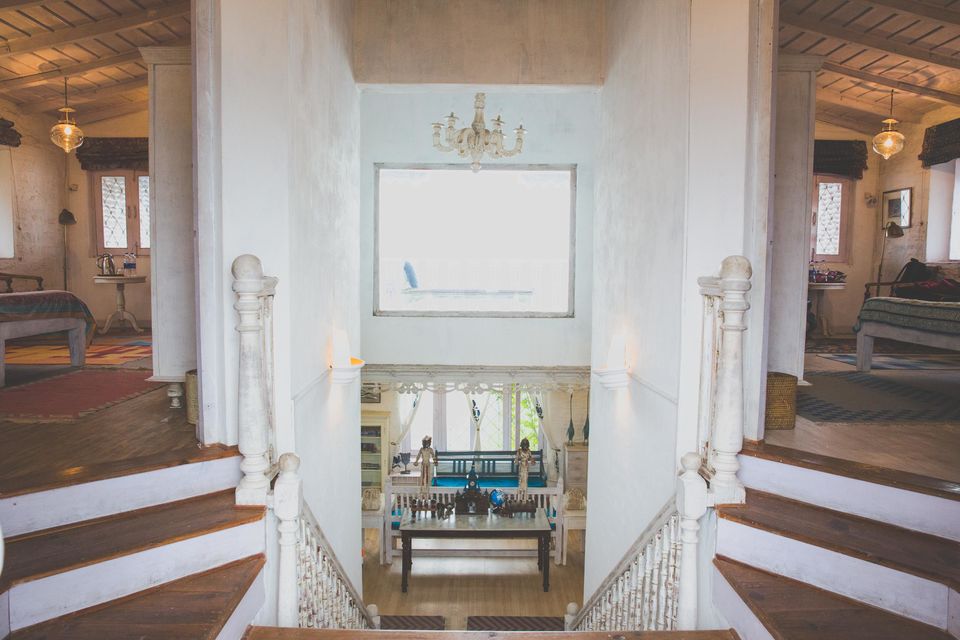 The Cliff House had two bedrooms upstairs, and a lovely dining plus living room area downstairs.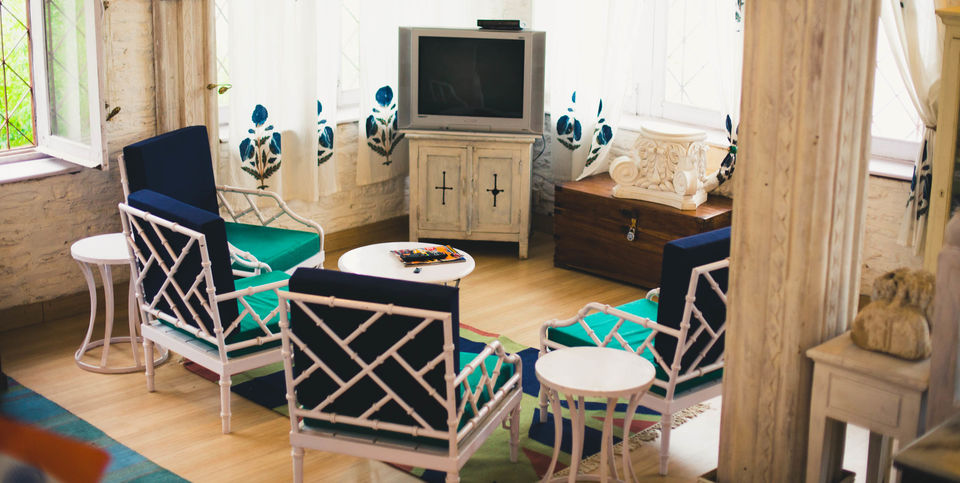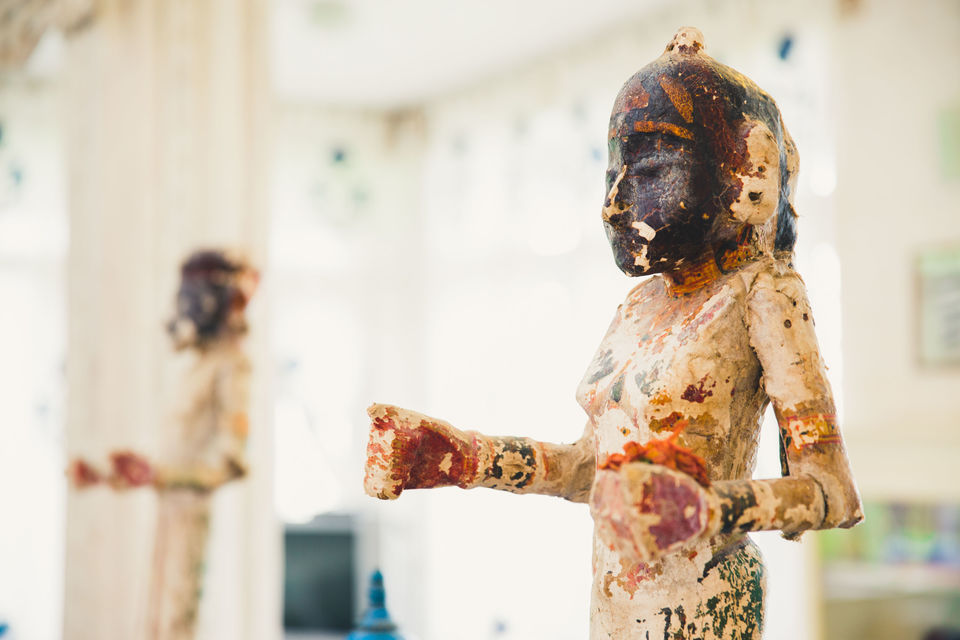 The bungalow also had some lovely pieces of art that had been curated very well to not only make it seem homely but very luxurious.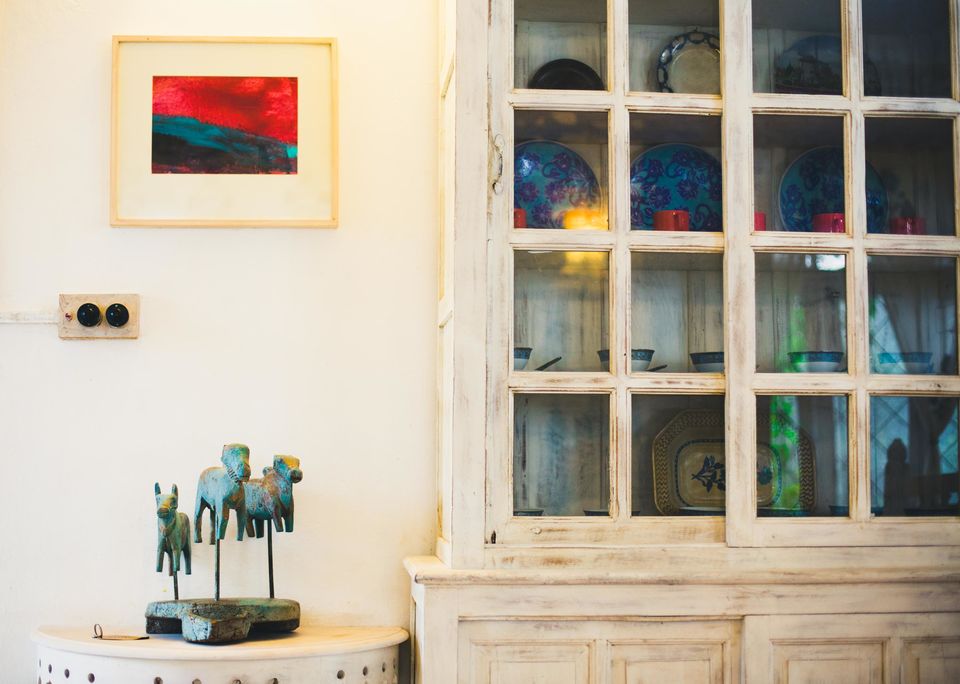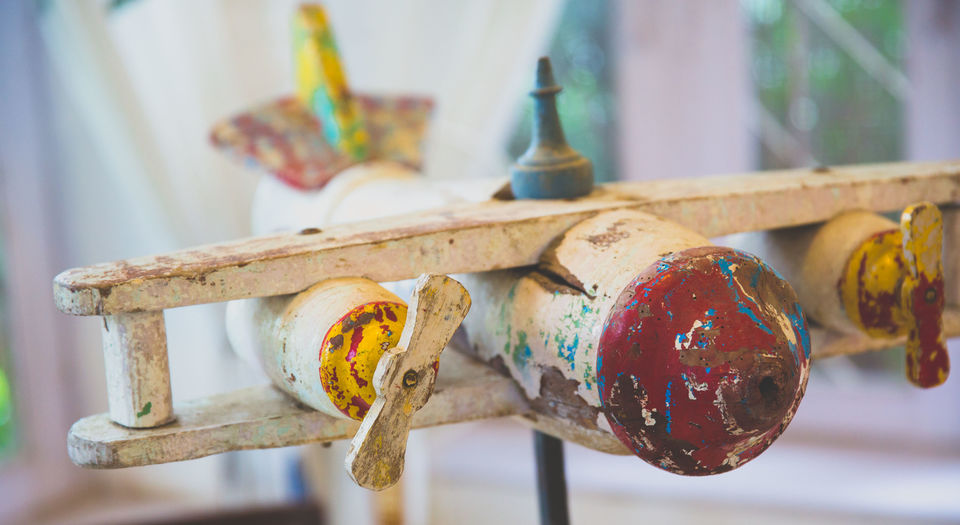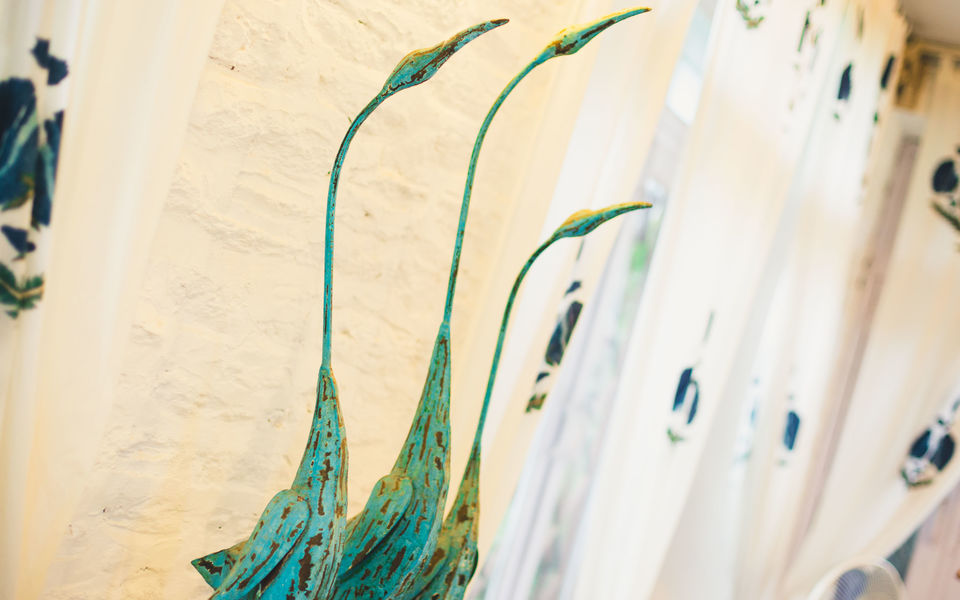 We spent a lot of time in the living room of the Ramgarh Bungalows especially as it poured outside. Sitting in such colourful room, with a heater, while it was cold and wet outside was the best feeling. Especially the afternoon naps.
Our room was absolutely amazing. It was well lit, warm, comfortable, and opened into a balcony.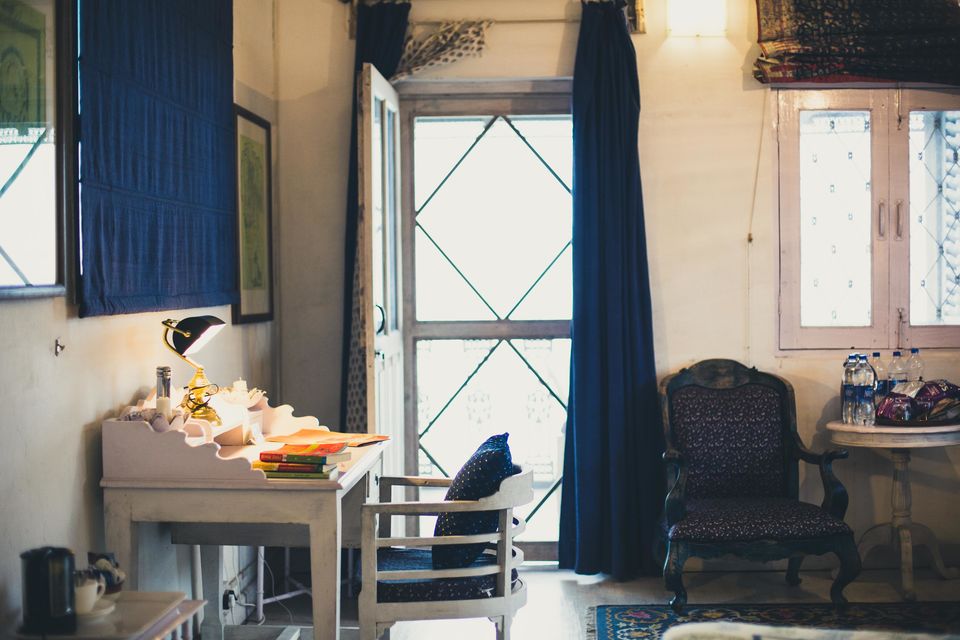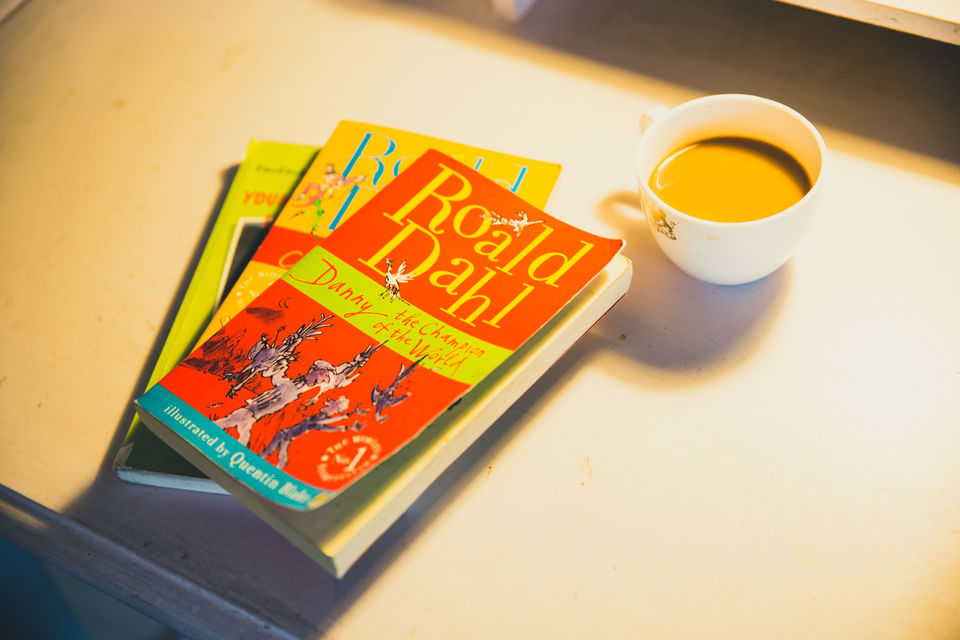 My tea on the desk lying next to some Roald Dahl books. Such a perfect place to pick these up and re-read. The house comes stalked with many many books, and perfect places to read them.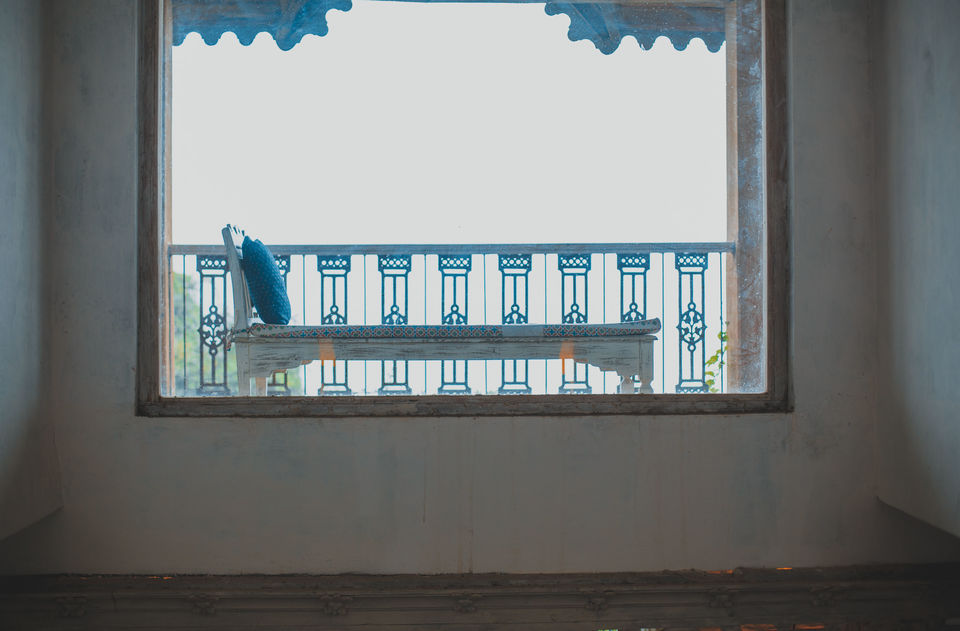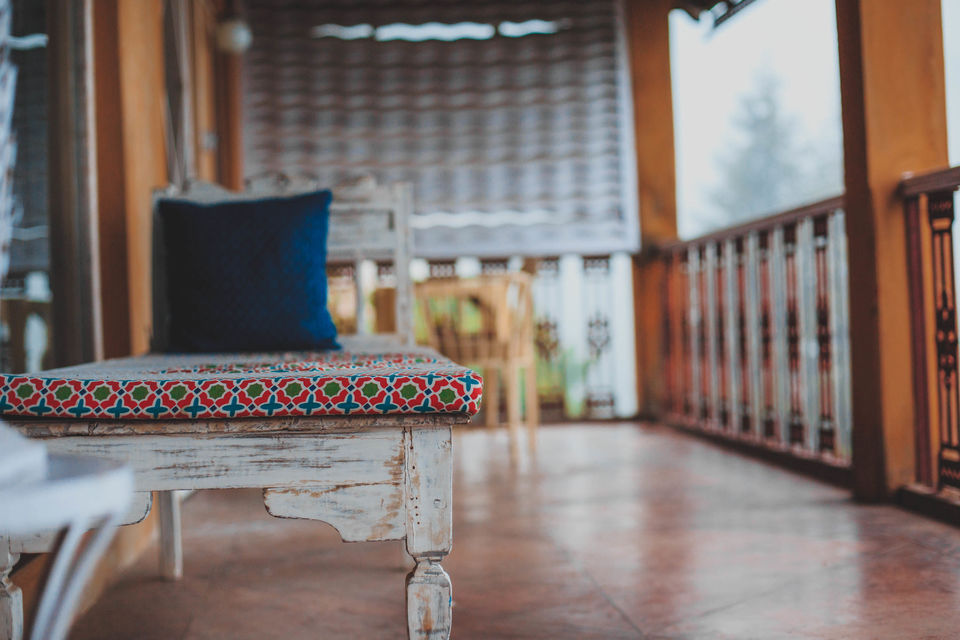 Through our room we could access a lovely balcony that faced the valley.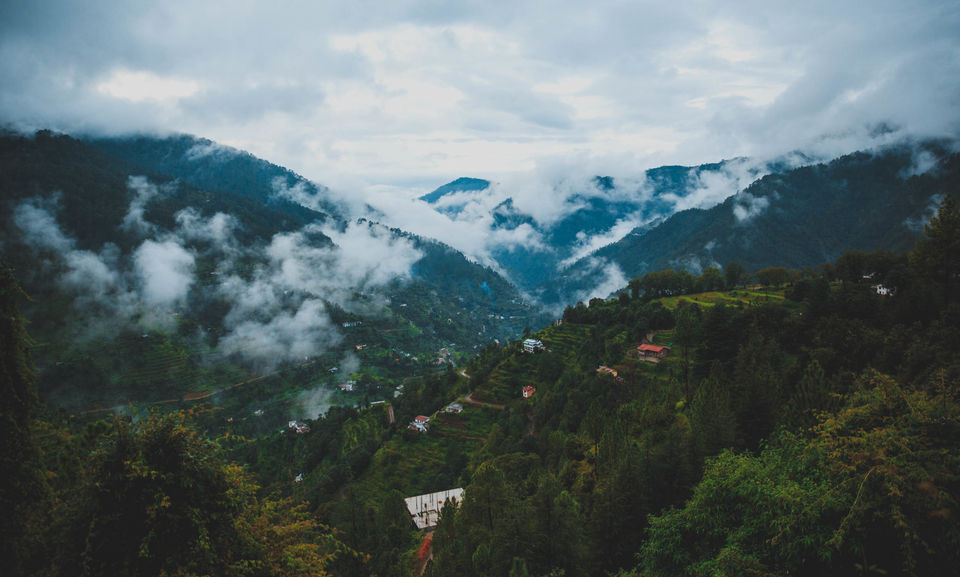 View from our balcony as the rain clouds receded. It rained like crazy during our stay!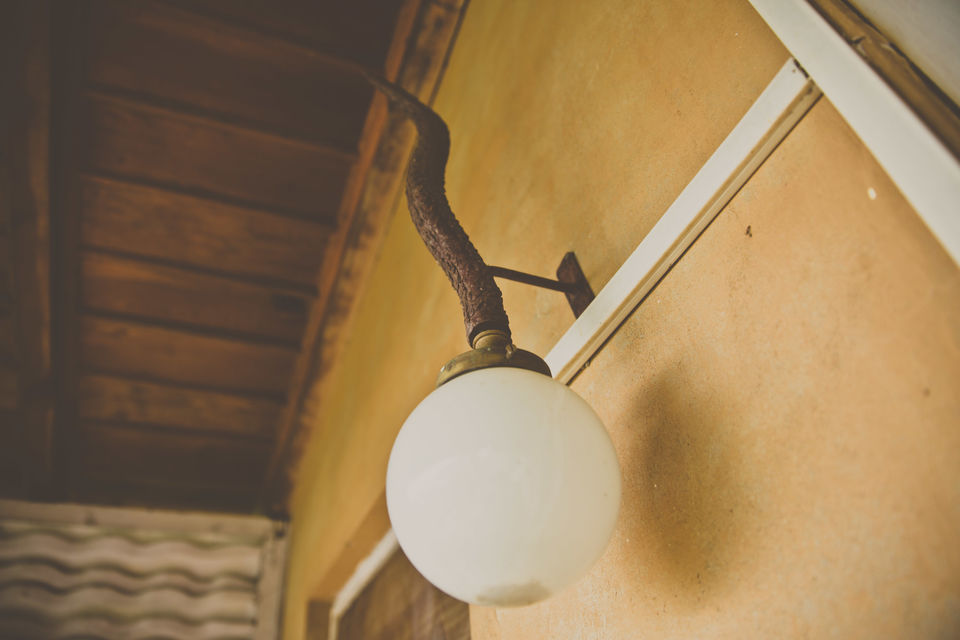 The balcony had these interesting horn light fixtures.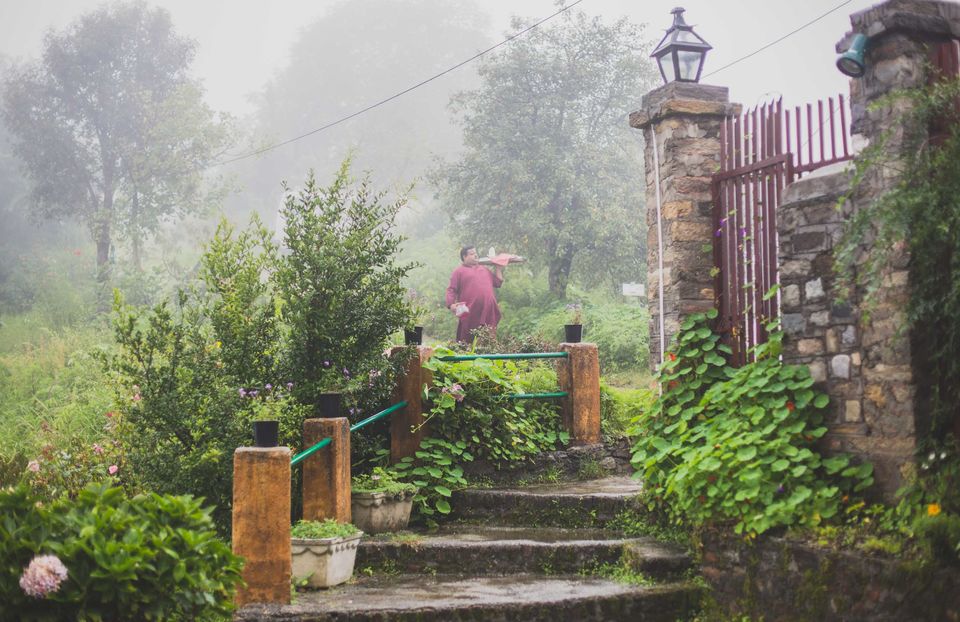 What's different about Ramgarh bungalows from the others is that food is brought to your building. Usually at Neemrana properties, there is no room service. (They have a main dining hall as well).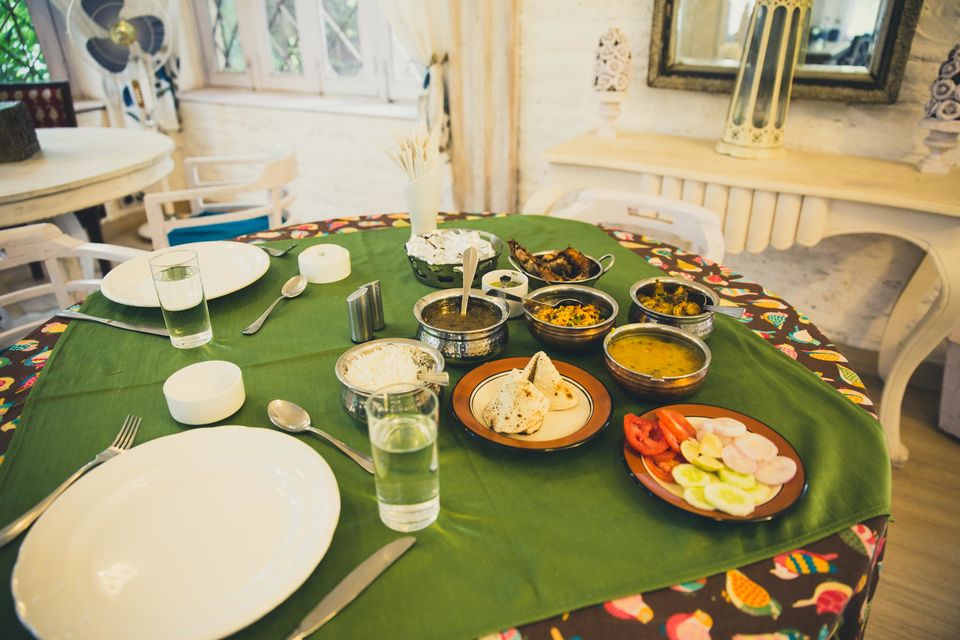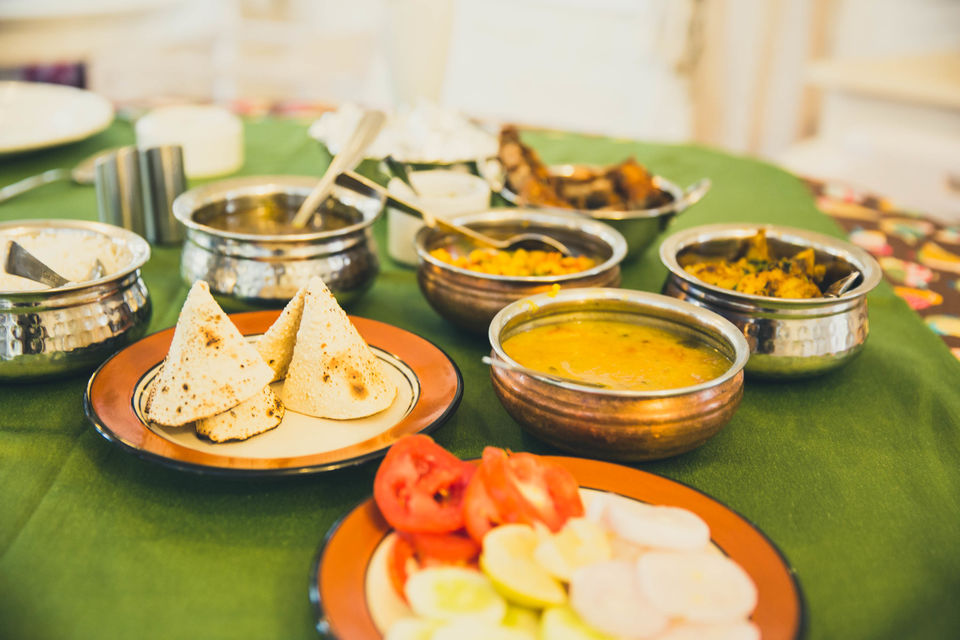 Especially as it rained, being served in the cottage made it very comfortable.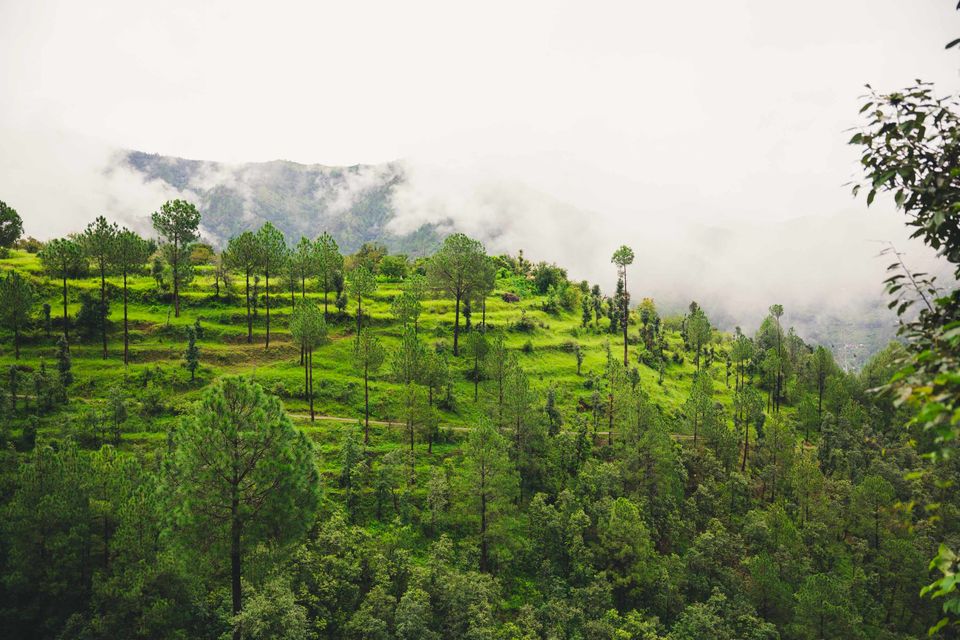 Ramgarh Bungalows is located in a quiet part of the mountains.
There are a few comfortable guided walks available. Our guide was cheerful and joked with us as he pointed out plants, trees and nearby houses.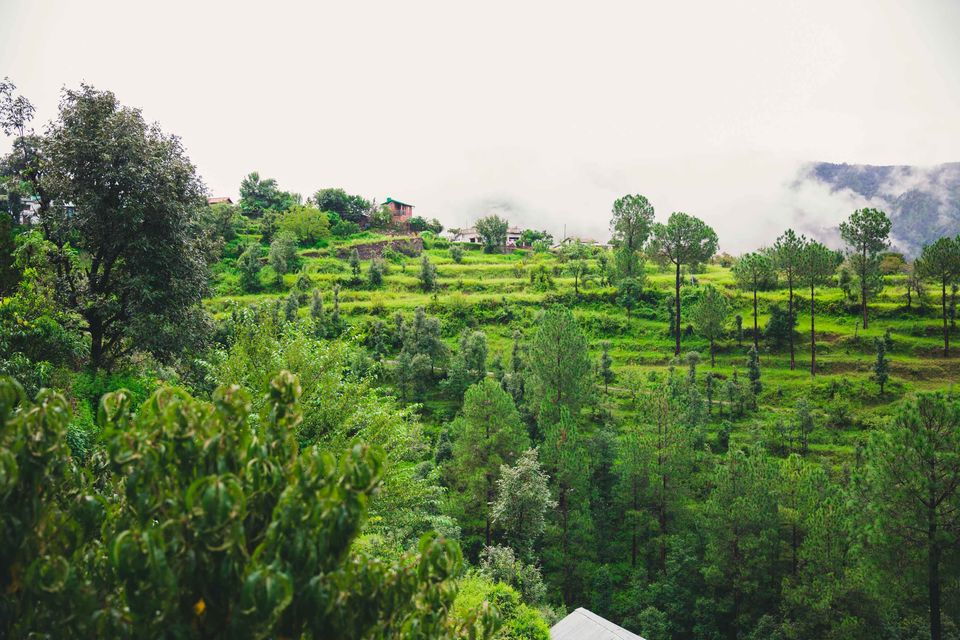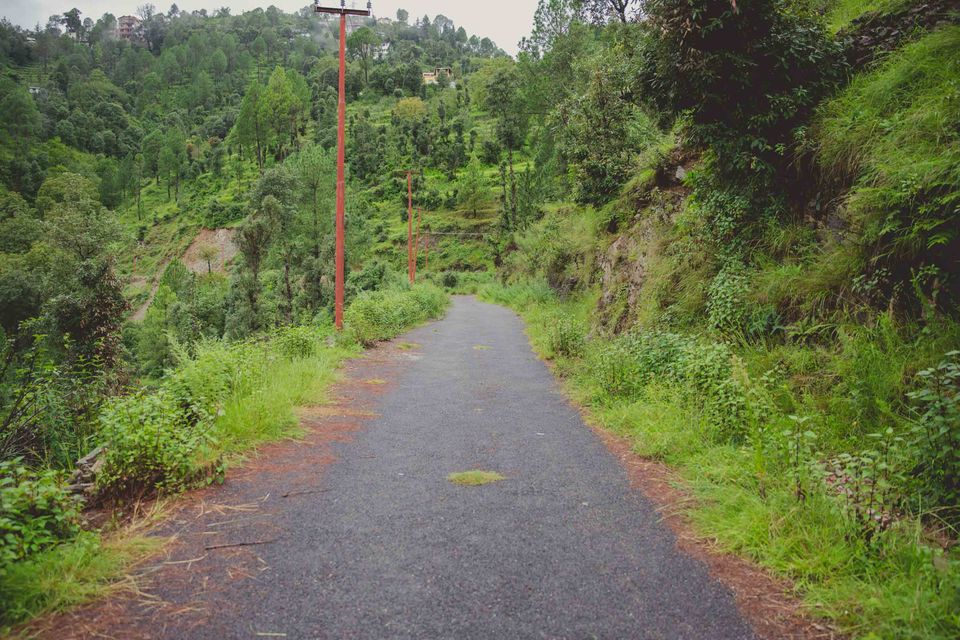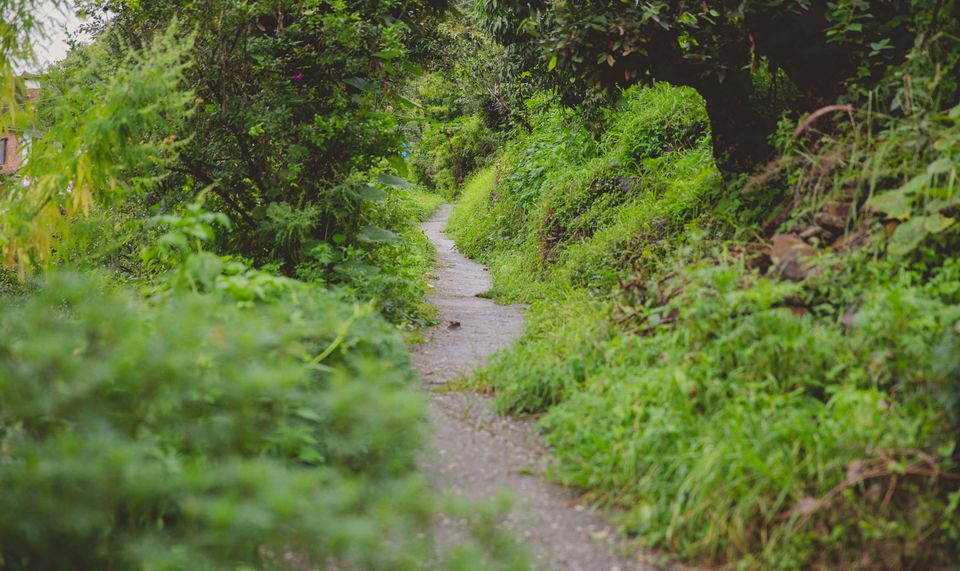 The walk goes through roads and narrow paths up and down the mountain.
Especially post the rain the landscape glowed and looked beautiful.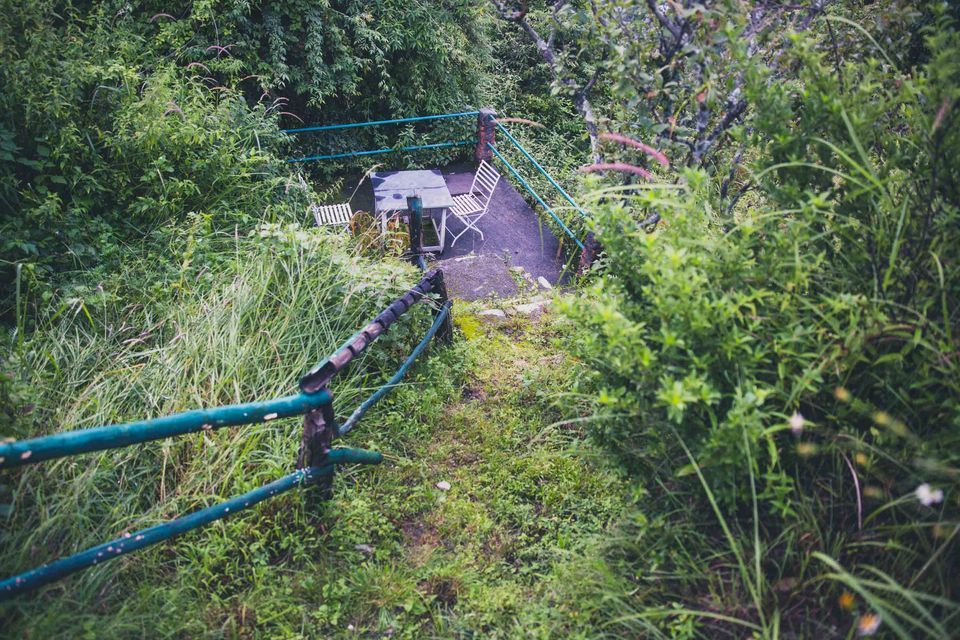 After the walk it was tea time and boy were we looking forward to the tea.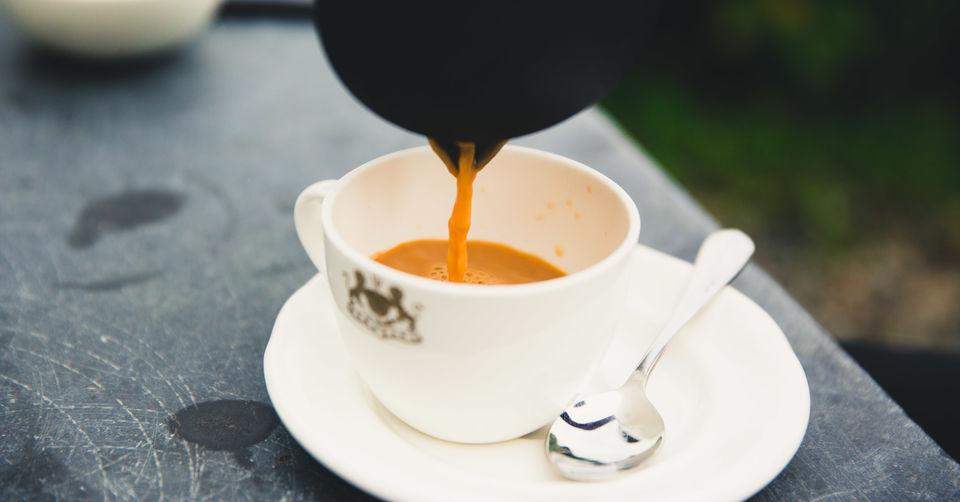 Tea was accompanied with fresh warm brownies. No points for guessing how many pieces were eaten.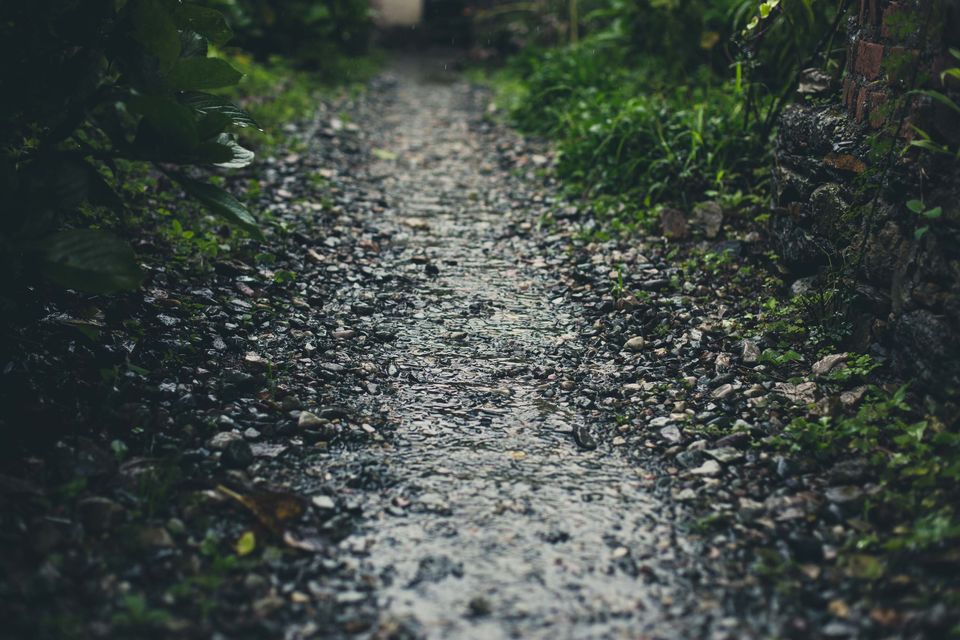 It would continue to drizzle on and off, and during one of these mild showers we decided to make our way to the Neemrana's jam factory.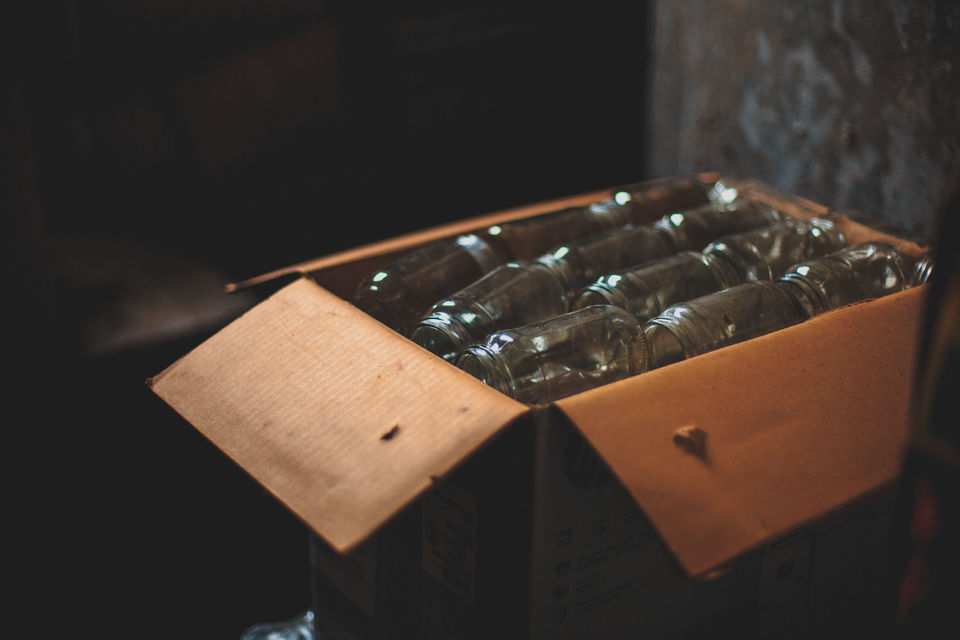 Empty bottles waiting to be filled.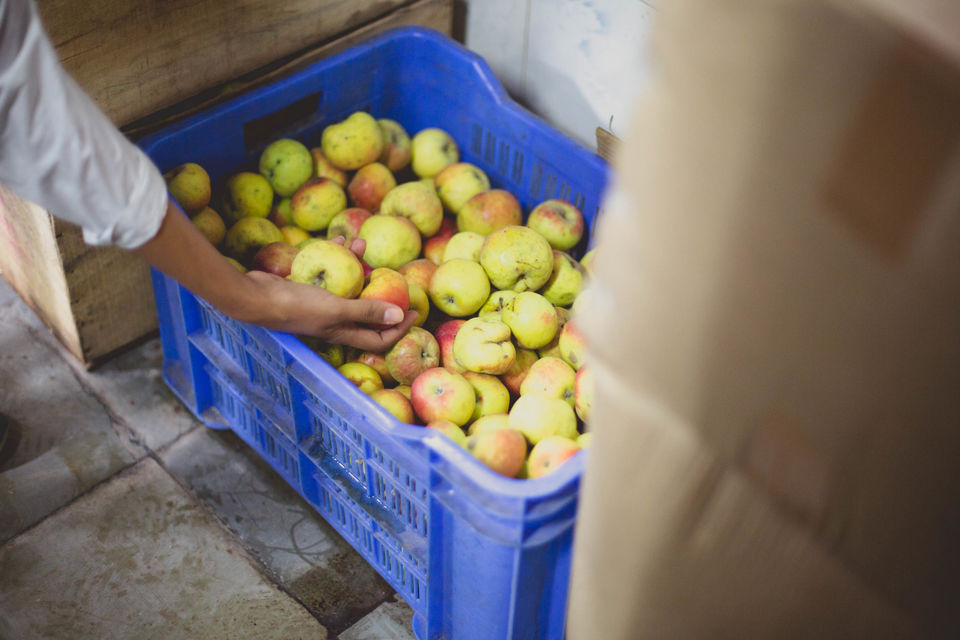 Fresh apples being picked for cutting and mashing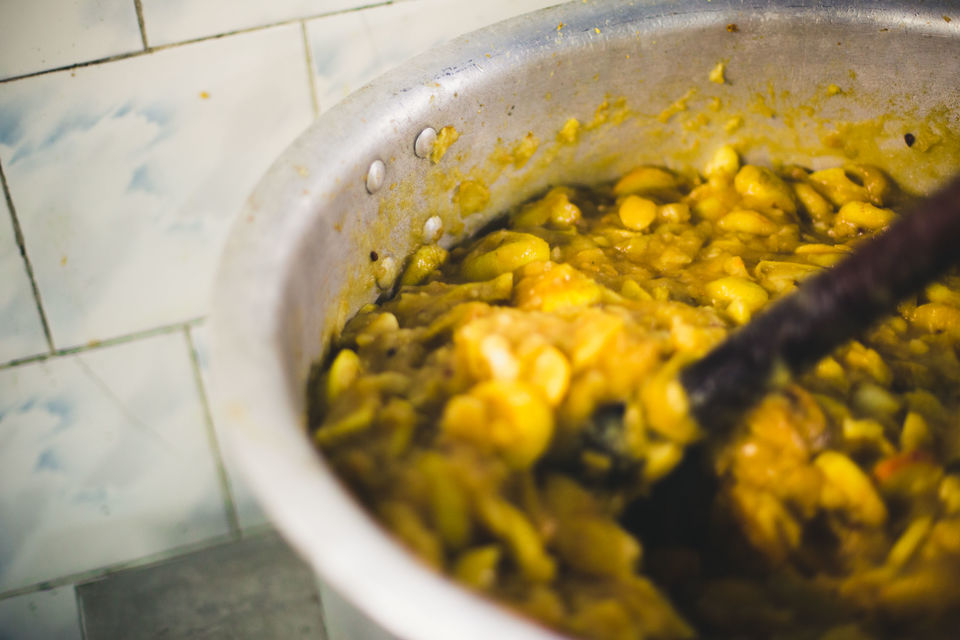 Stirring the apples on a steady flame.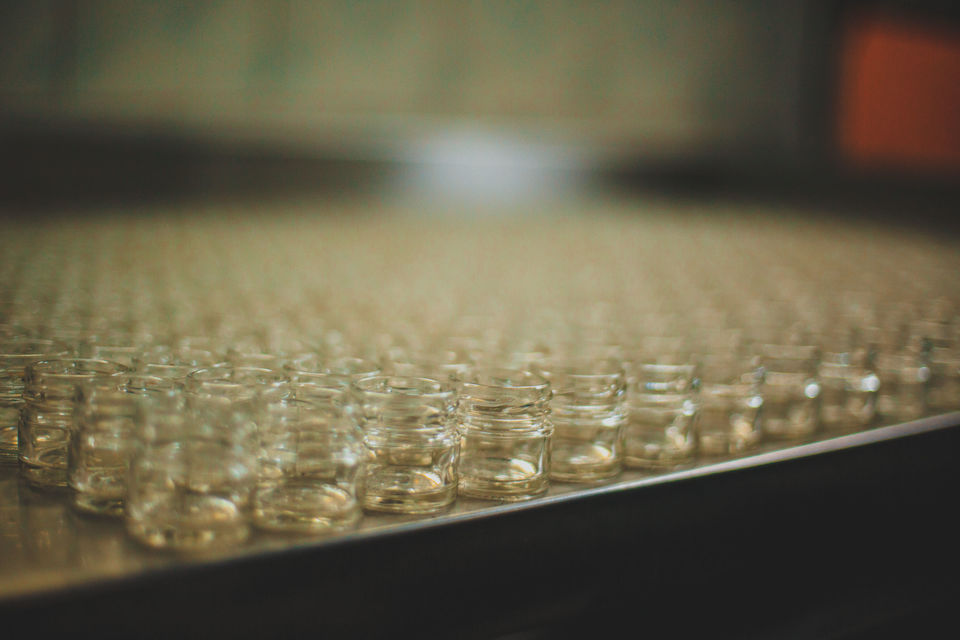 These are the mini jam bottles that are available at the hotels.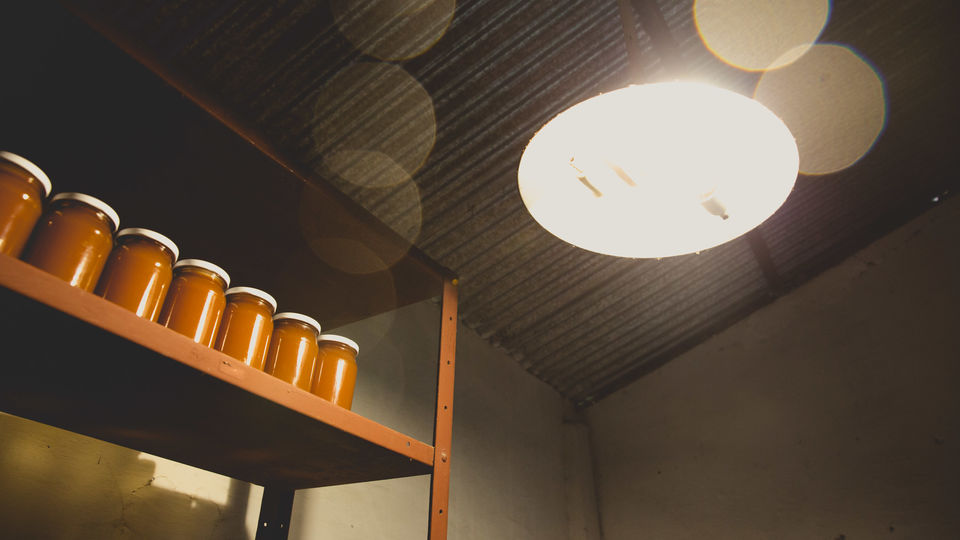 Jame bottles ready to be labeled and then transported.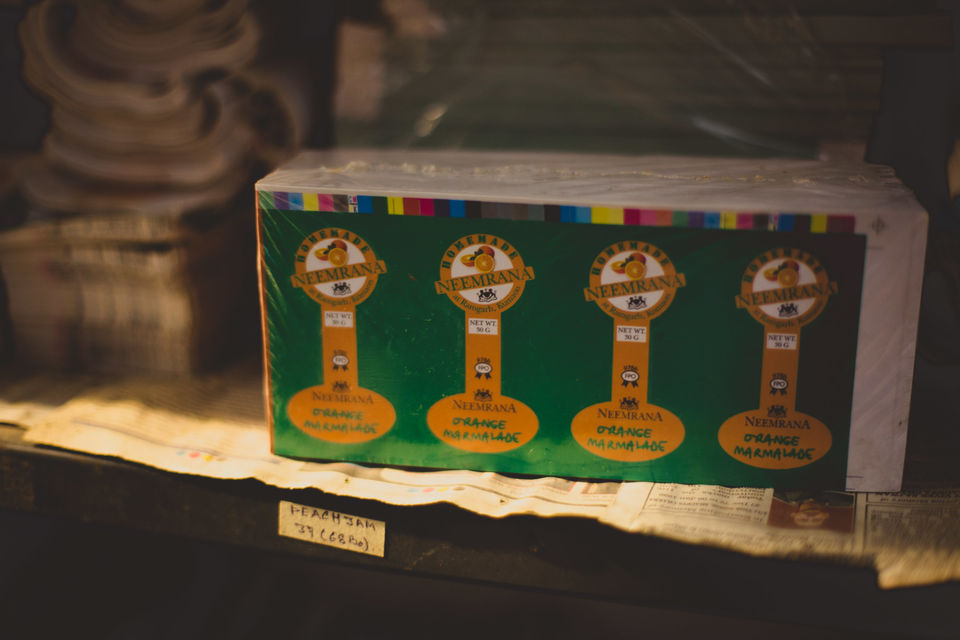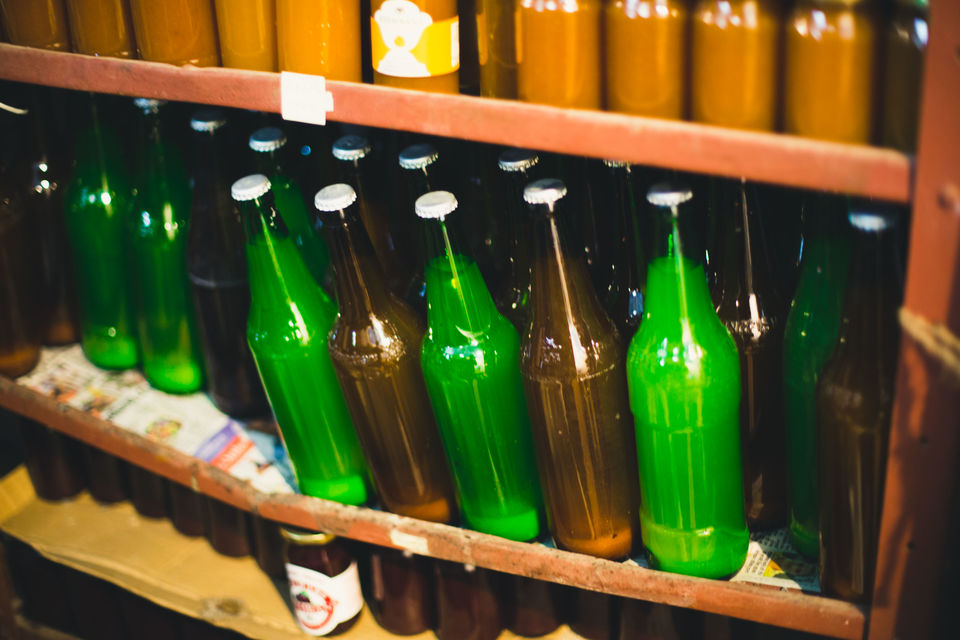 Neemrana also makes some amazing squash.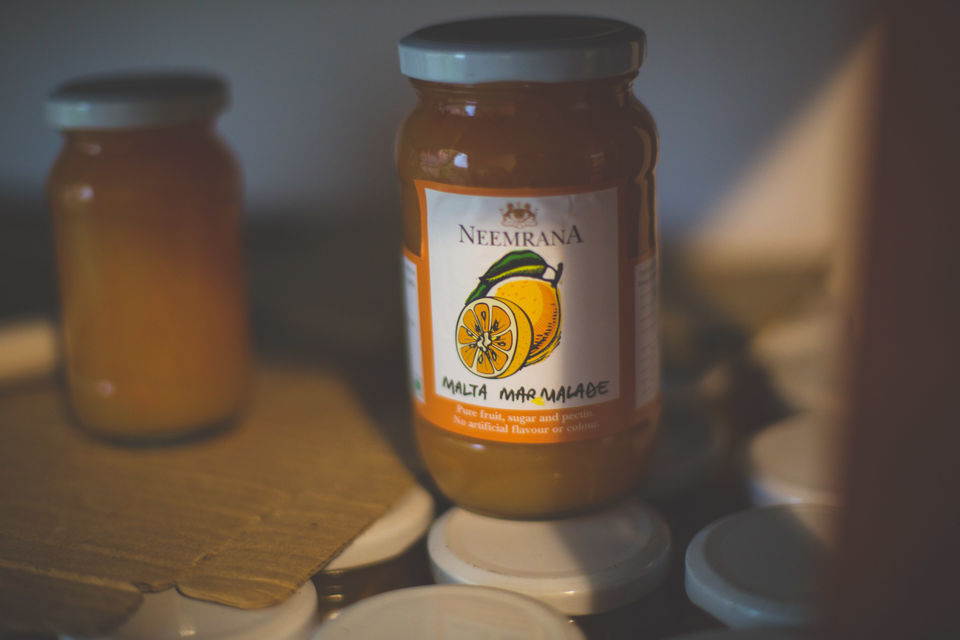 After seeing the factory we went on an evening walk around the cliff house property.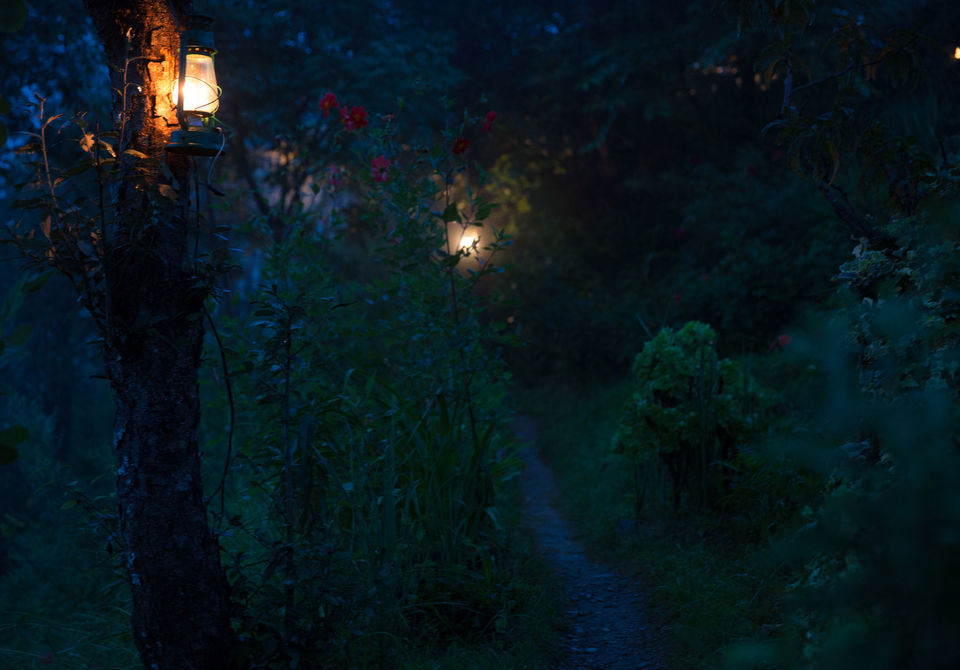 As it got darker, lamps around the property had been lit.
When I took this I was wondering if it would rain at night. And surely enough it poured like crazy. For a while it sounded like there were monkeys running on the roof, but I think that was just incredibly heavy rainfall plus some window rattling.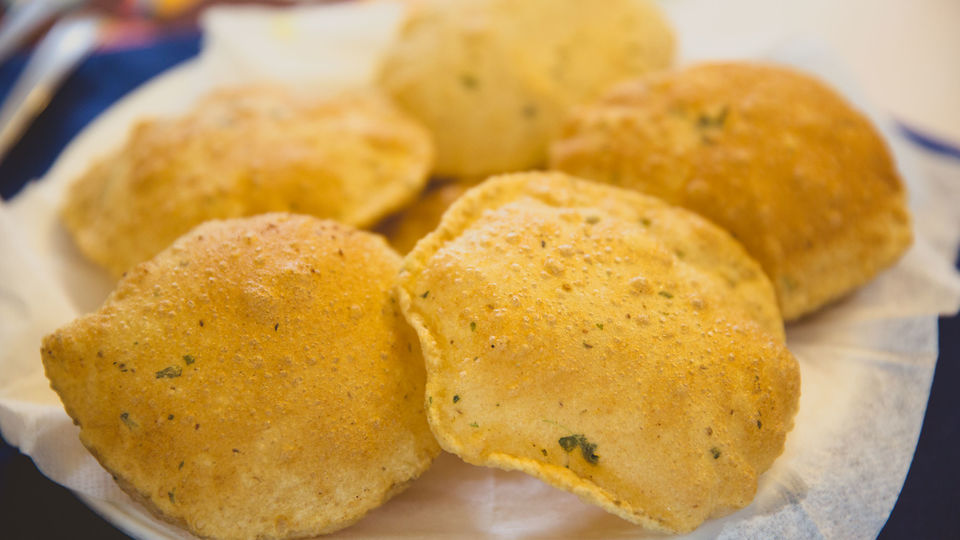 After tea and breakfast in the morning we headed out to explore the other bungalows.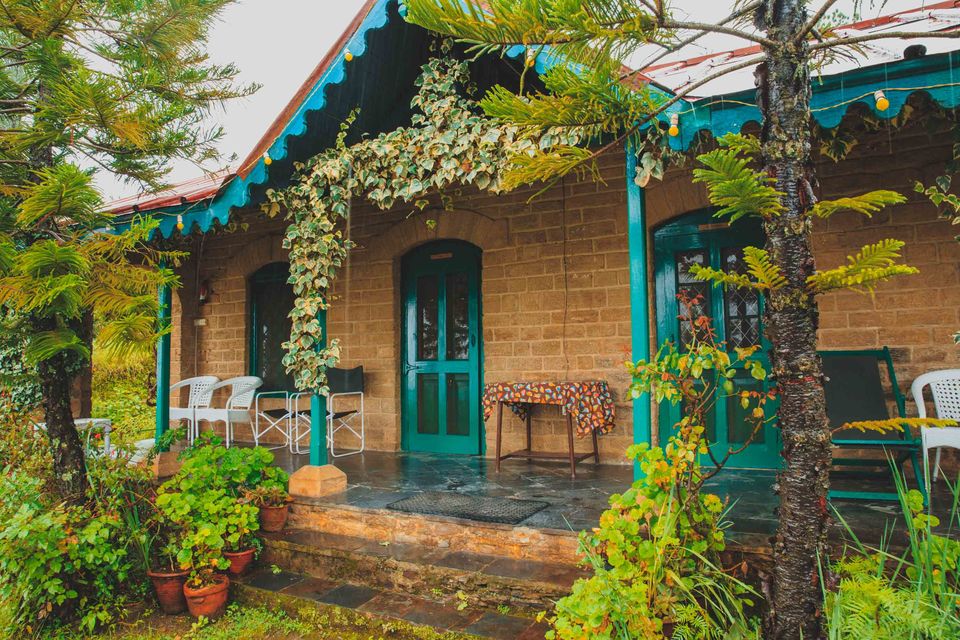 The writers bungalow was beautiful and in addition to its architectural charm, it is called the writers bungalow because Rabindranath Tagore had once lived here for sometime and written poetry.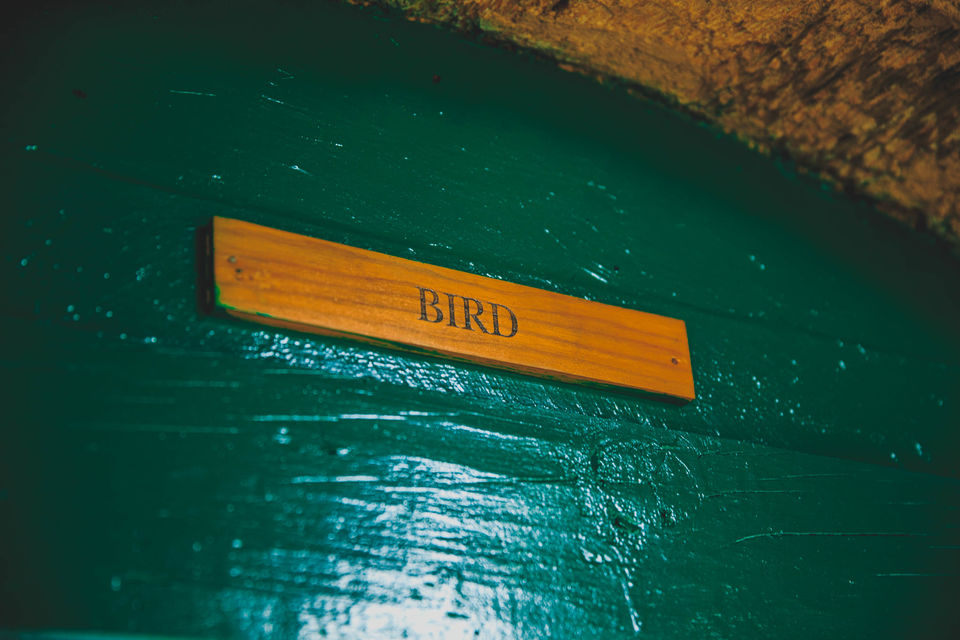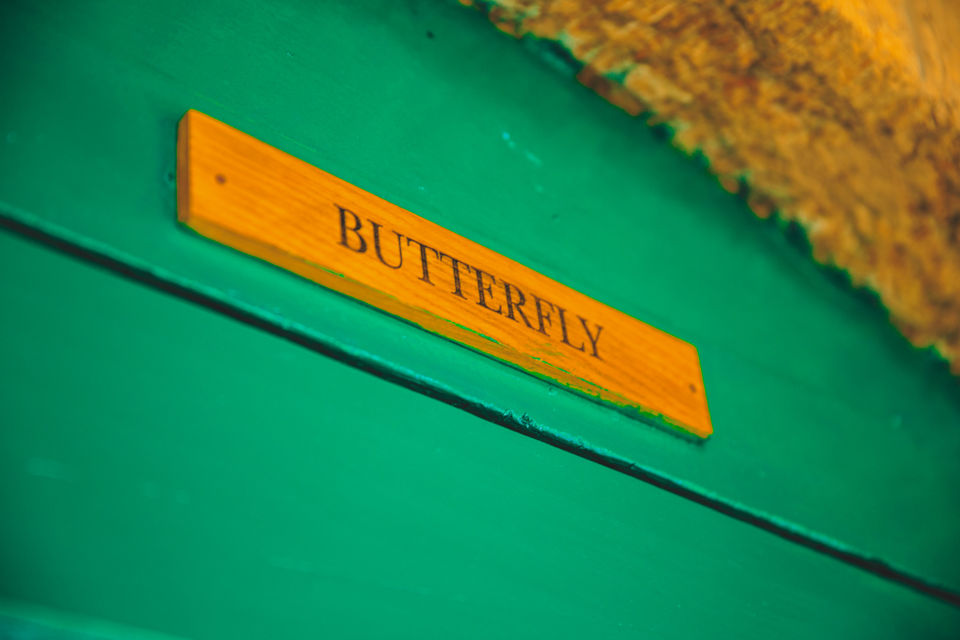 The bungalow had two rooms, the Bird and the Butterfly. Both were spectacular.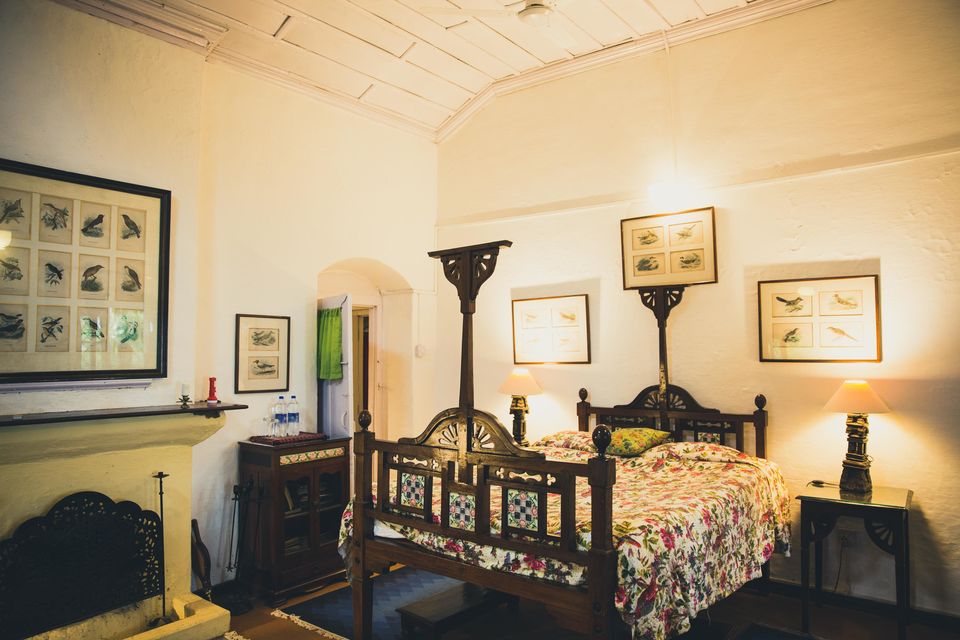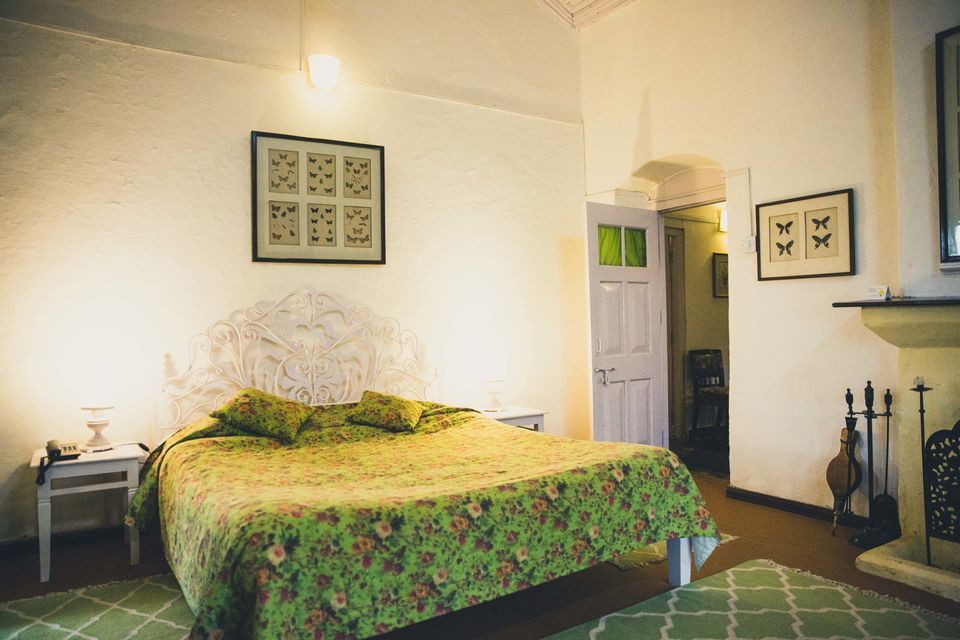 Each room was either bird or butterfly themed respectively, and came with a fireplace as well as a lovely bay window seating area.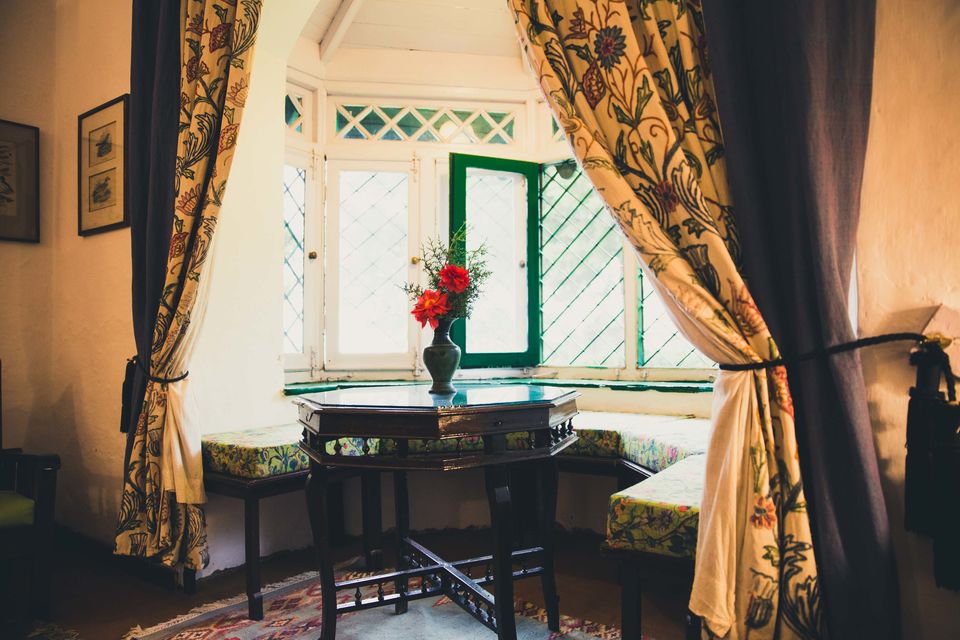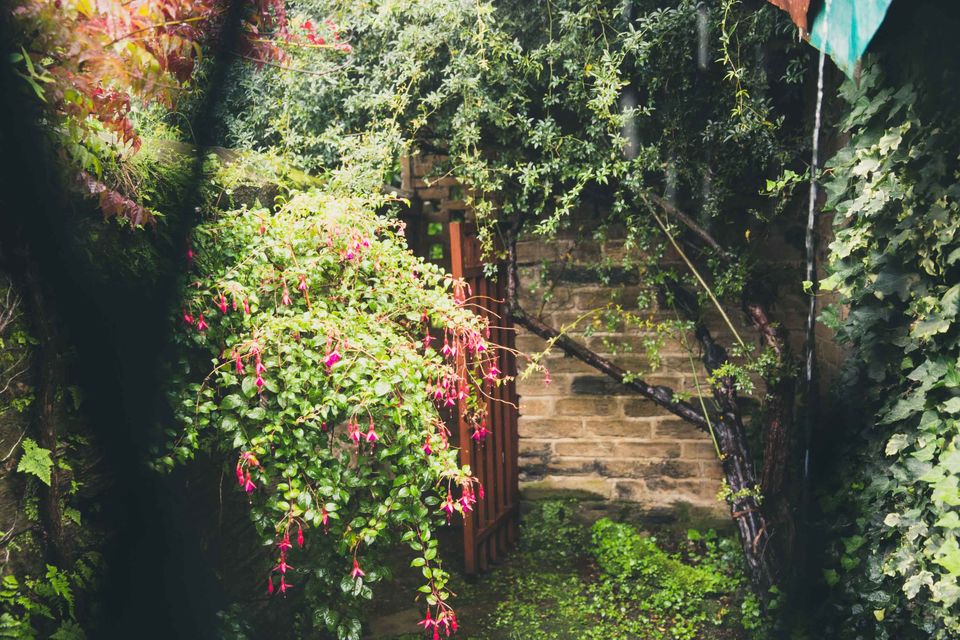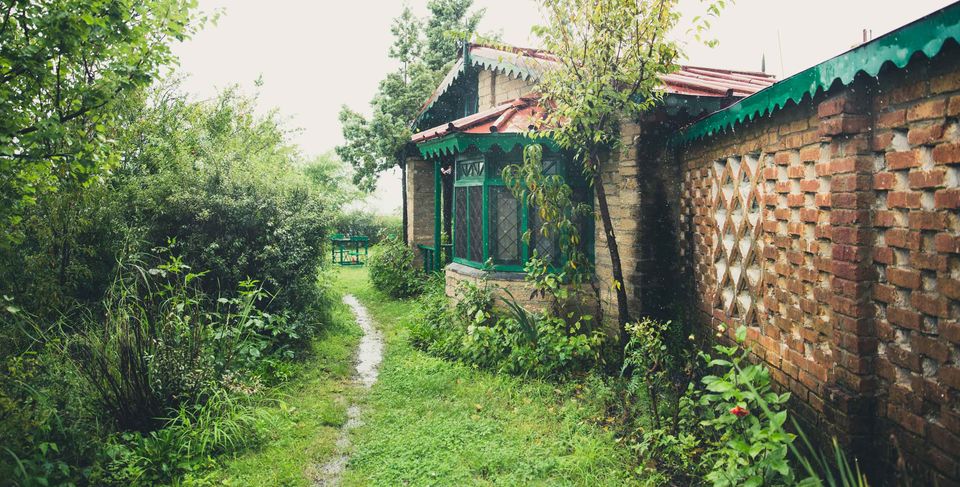 The exterior of the writers bungalow was beautiful and it was obviously very colonial.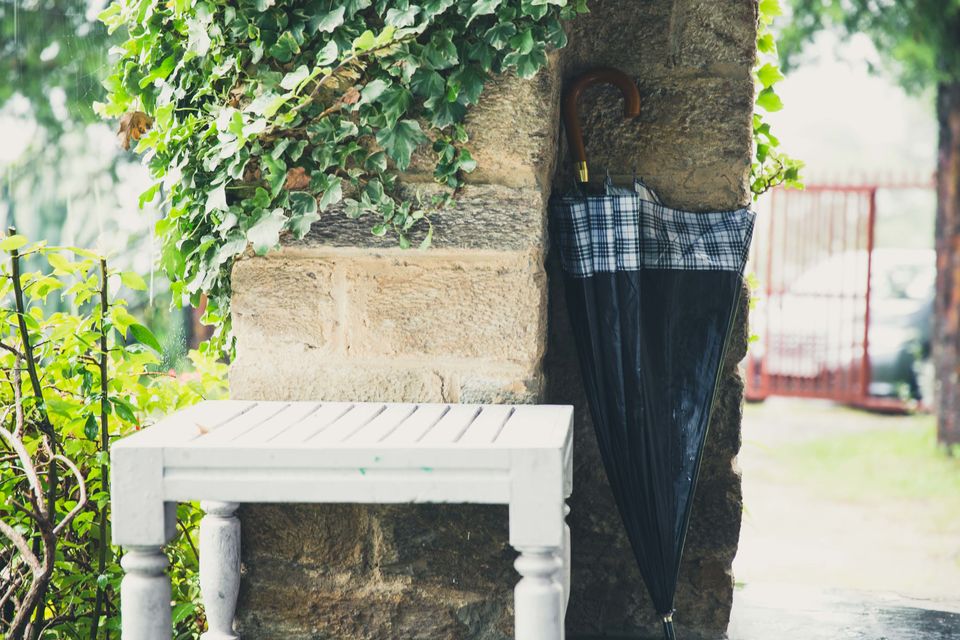 Of course it continued raining while we were walking around the cottage, hence this umbrella was never too far away.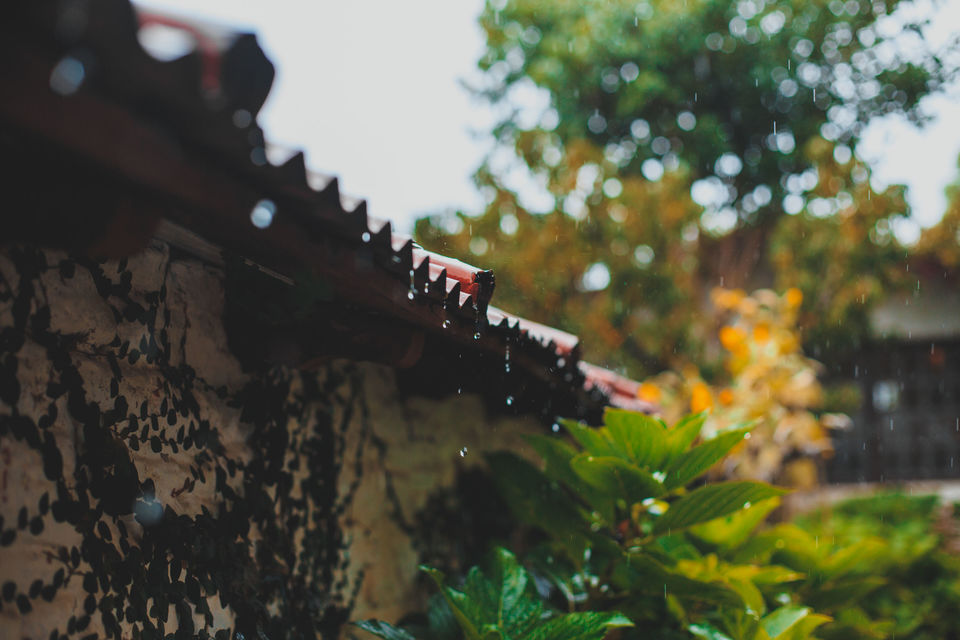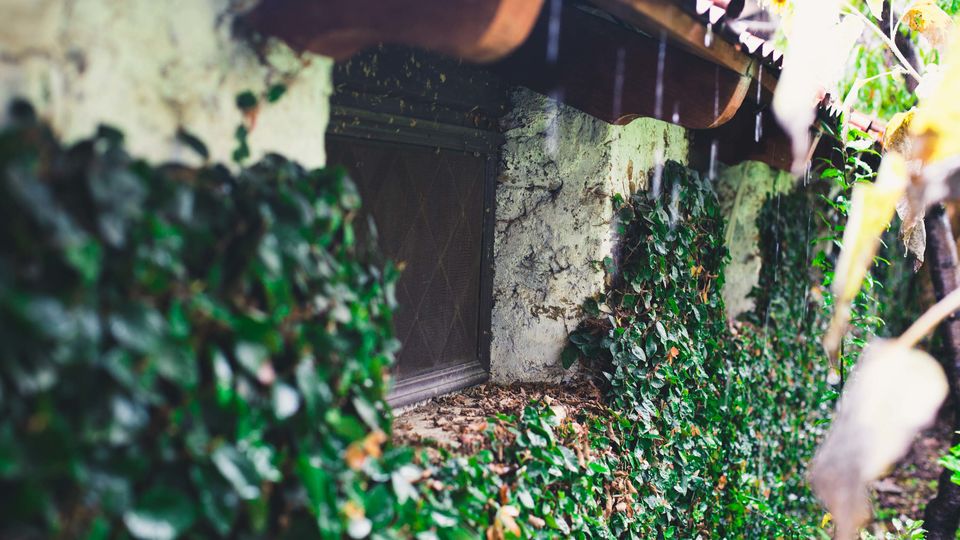 Next up was the Vista Villa.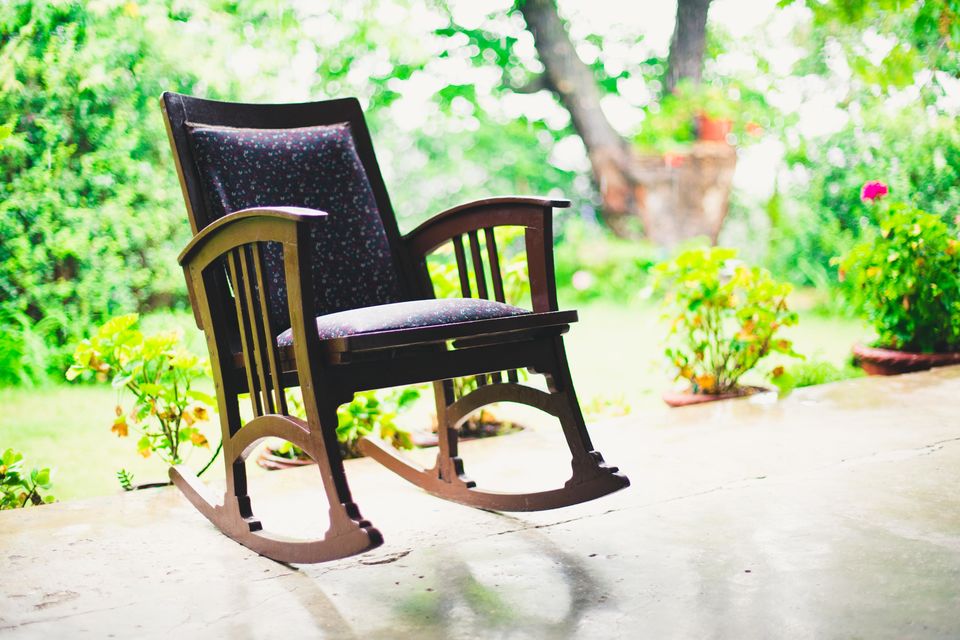 It has a beautiful front porch overlooking a private garden.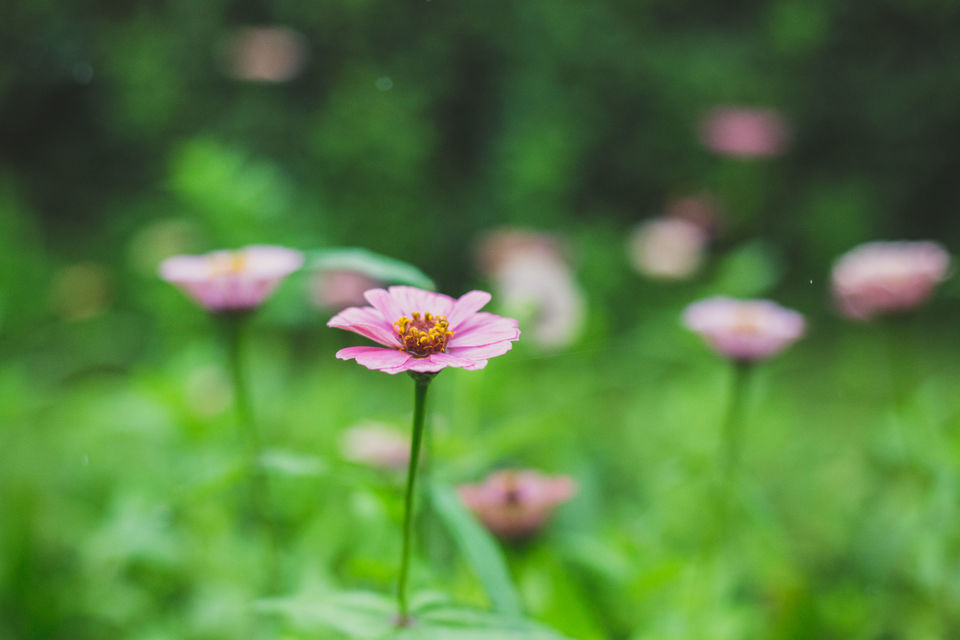 The garden is filled with flowers and small trees, I took a little time sitting in the rocking chair, imagining myself growing old and moving here.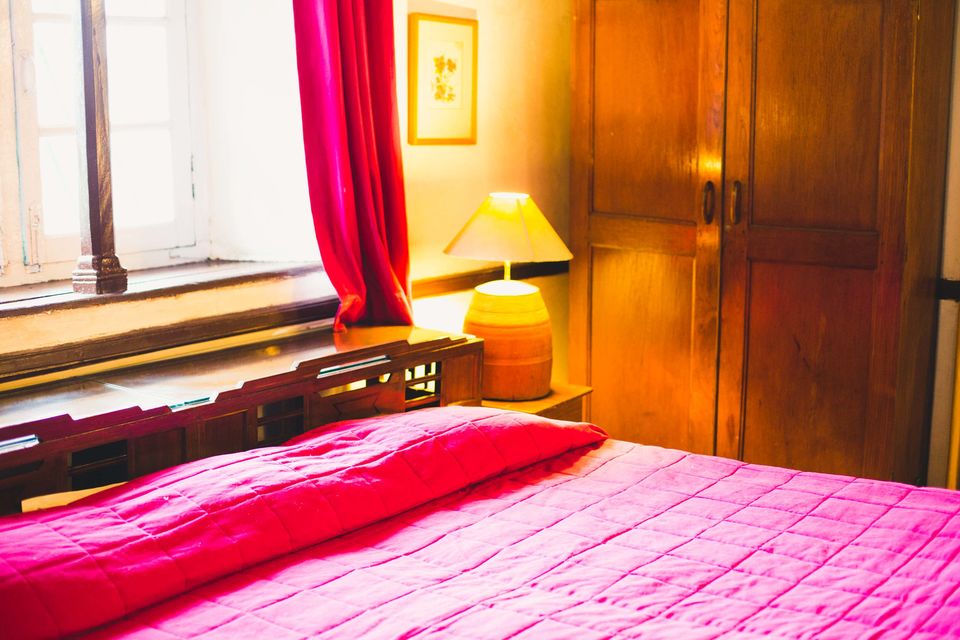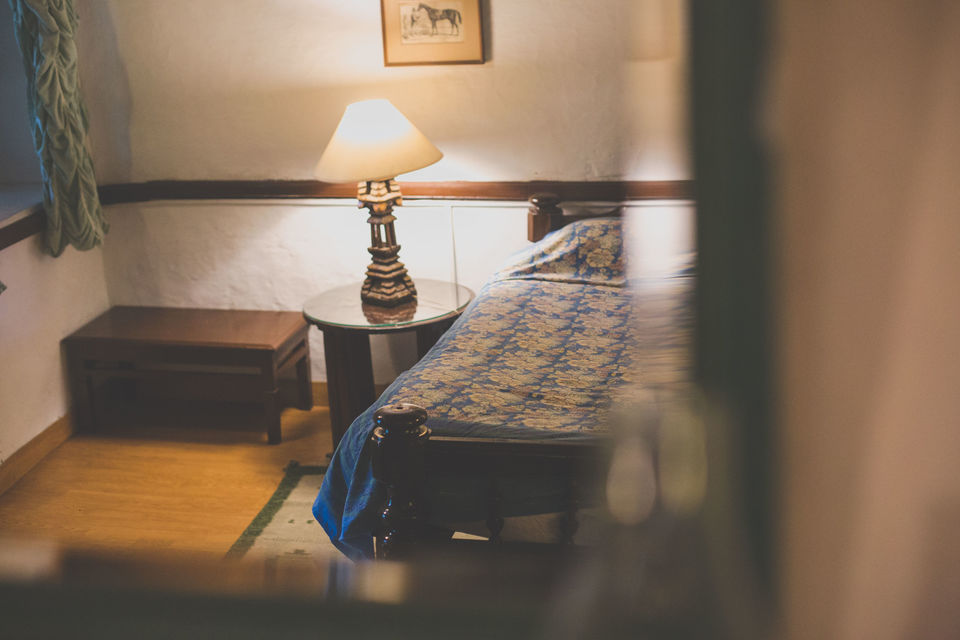 It had two beautiful bedrooms, they had a very warm feeling to them. Perfect for a family of four. Each room had a tiny extra bedroom in the rear, for children.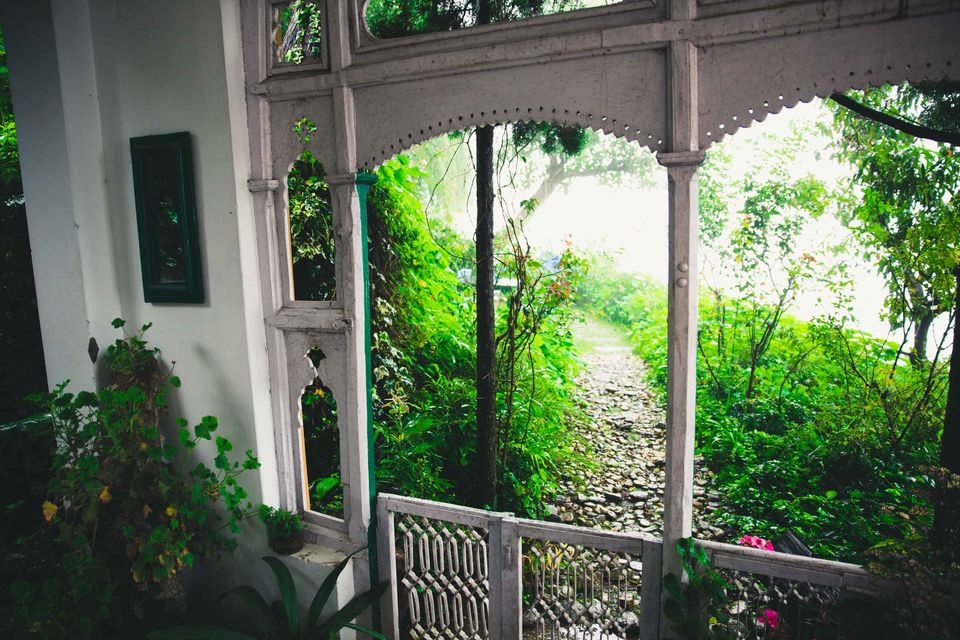 Next to see was the Rose cottage. I was super excited about seeing this.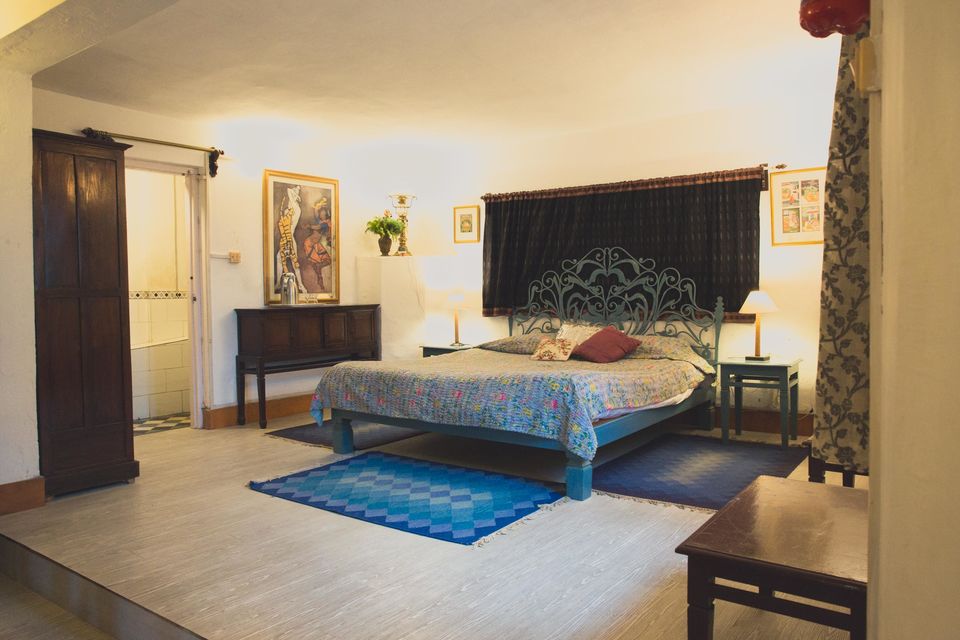 This was the master bed area.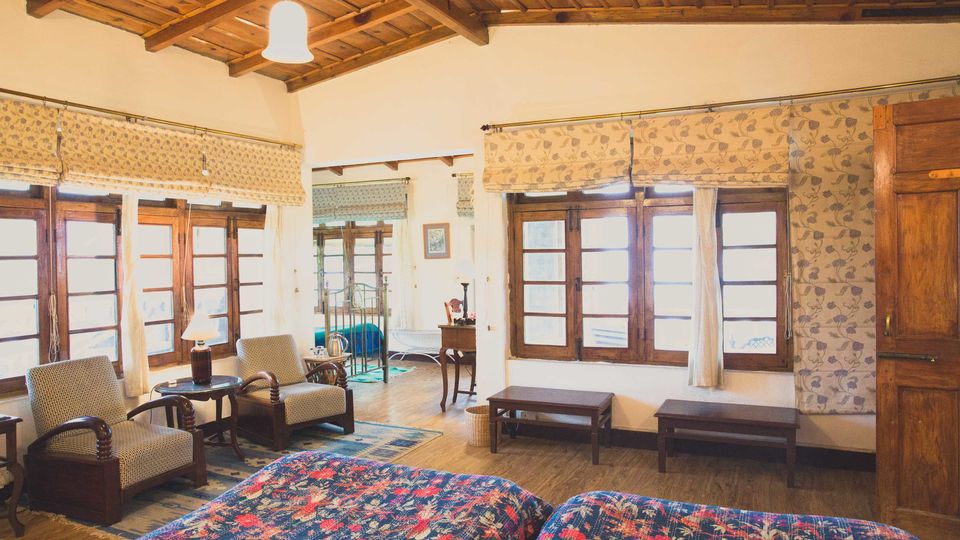 This room was gigantic, which another set of twins right below the master area and then a single bed at the end of the room. Perfect for a large family.
Is it just me, or do you also want to lie in every comfortable hotel bed when it looks like this?
The giant room also had a nice sitting area outside and we lazed there for a while.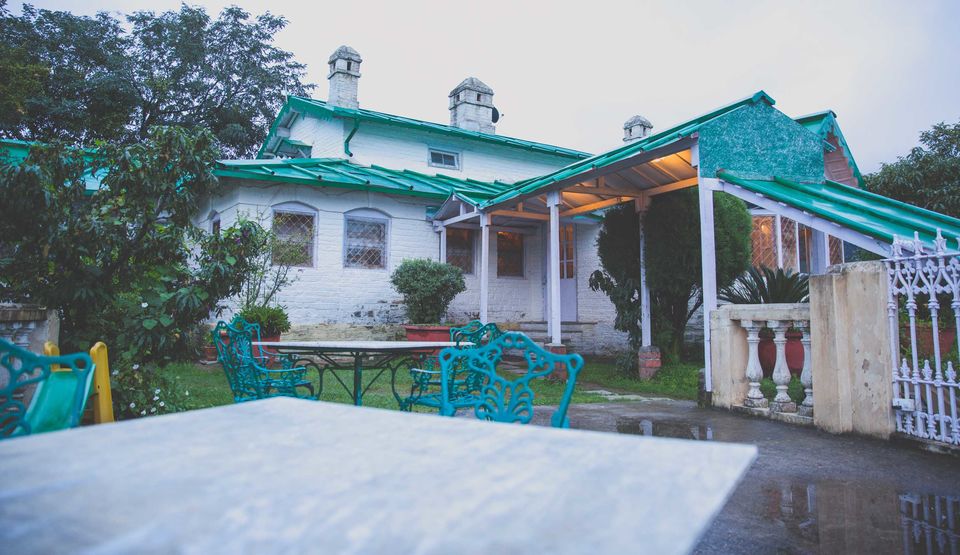 Last on the list was Ashok Villa, which neighboured the Cliff House. A very large family had occupied all the rooms, and they were extremely happy.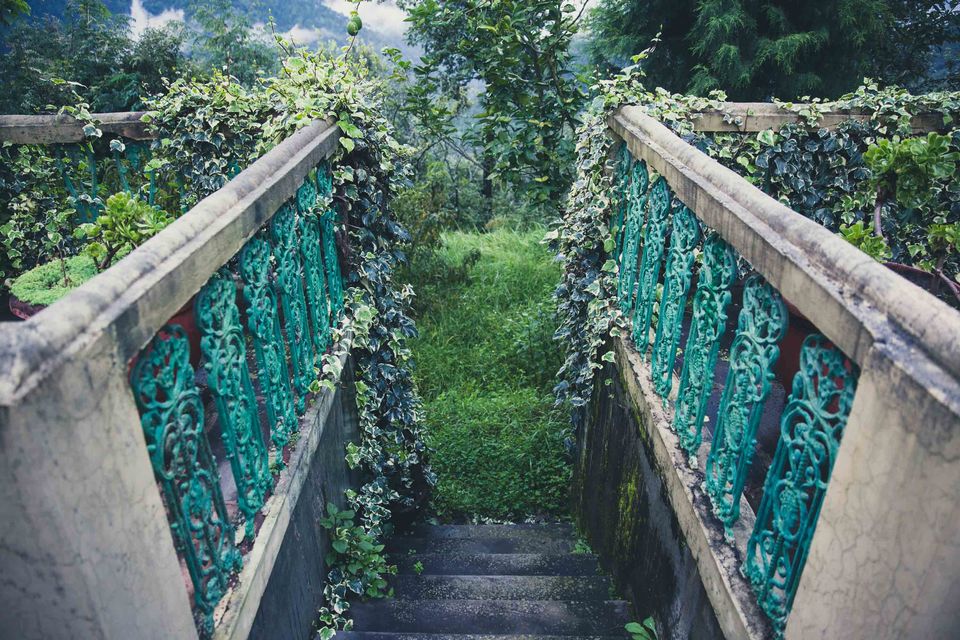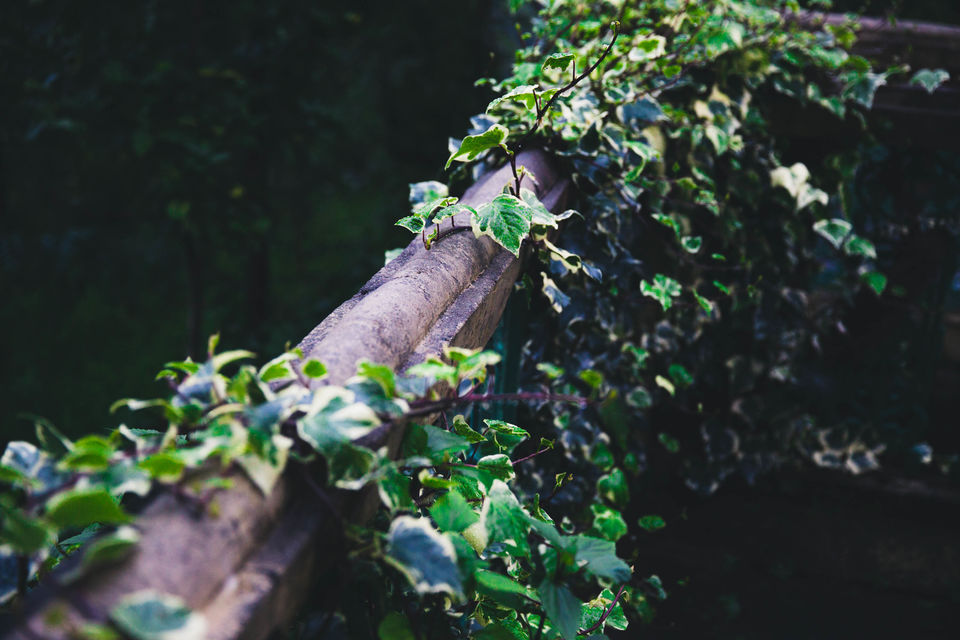 The villa had some interesting construction outside. It brought back visuals and memories of reading C.S. Lewis's Narnia series.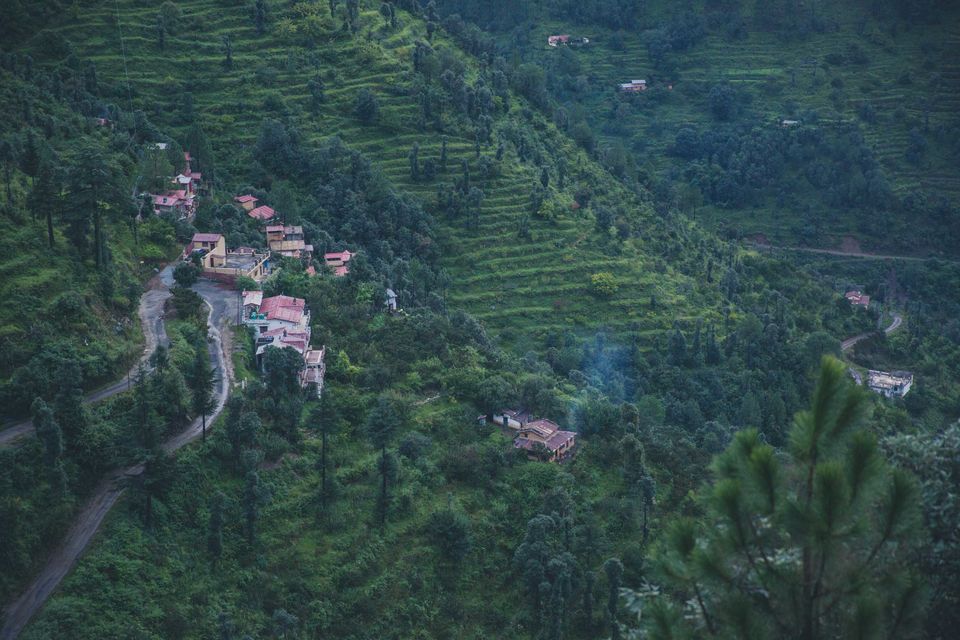 The view from Ashok Vila was spectacular. No match for my own Cliff House though, we wouldn't leave without a tea on our own balcony.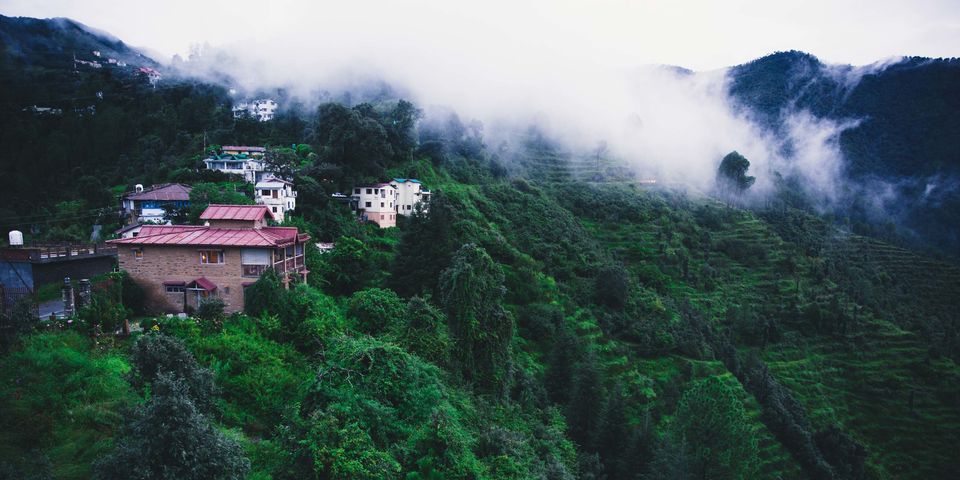 We could see the Cliff House from the Ashok Villa garden and it looked amazing. It was quite obvious again, that it would rain heavily soon and that we should hurry back before it started.
The next morning we had some tea, packed some lunch and were on our way back to Delhi.
What a beautiful beautiful trip this was. It was very different from the Forts that Neemrana offers. Surrounded by trees and mountains instead of the slightly drier Rajasthan was a good change.
To stay at the Ramgarh Bungalows, you can call 0124 4666166 or email reservations@neemranahotels.com