Deoriatal is perhaps the only trek on our list that gives maximum returns for the effort put in. There are three things that are really stunning about the Deoriatal to Chandrashila peak trek.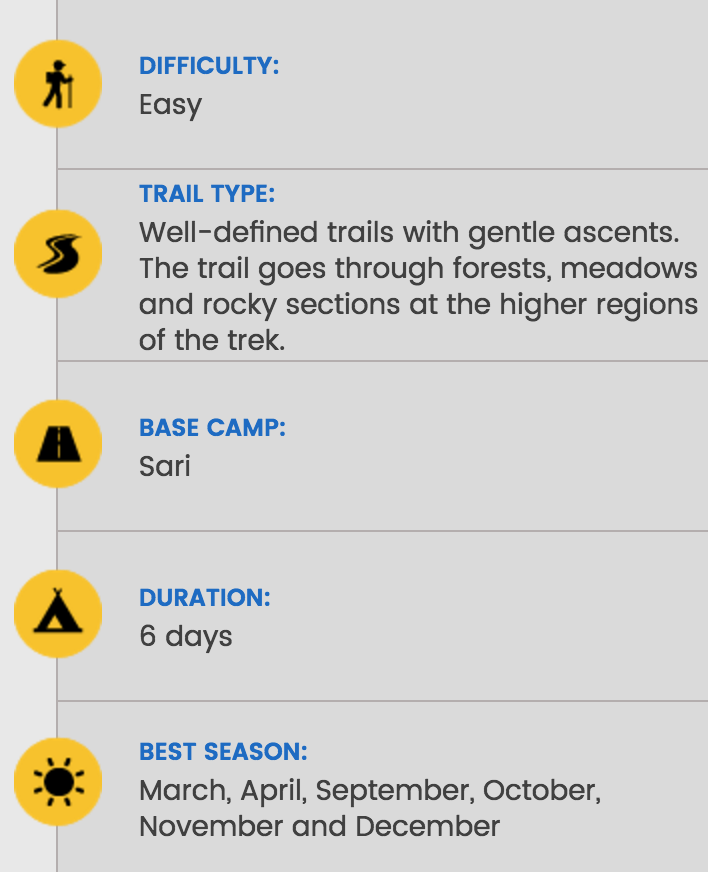 Forests with plenty of variety
To begin with, Deoriatal has the best forest trek amongst all our treks. If you take the section between Deoriatal lake and Bhrujgali camp, it is sometimes stunning to imagine how much variety jungles can be in. There are sections with thick wooded trees, there are moss-covered trails through enveloping tunnels and there are trails that weave through clearings in the jungles. And we camp bang in the middle of the forest in a wide open clearing at Rohini Bugyal.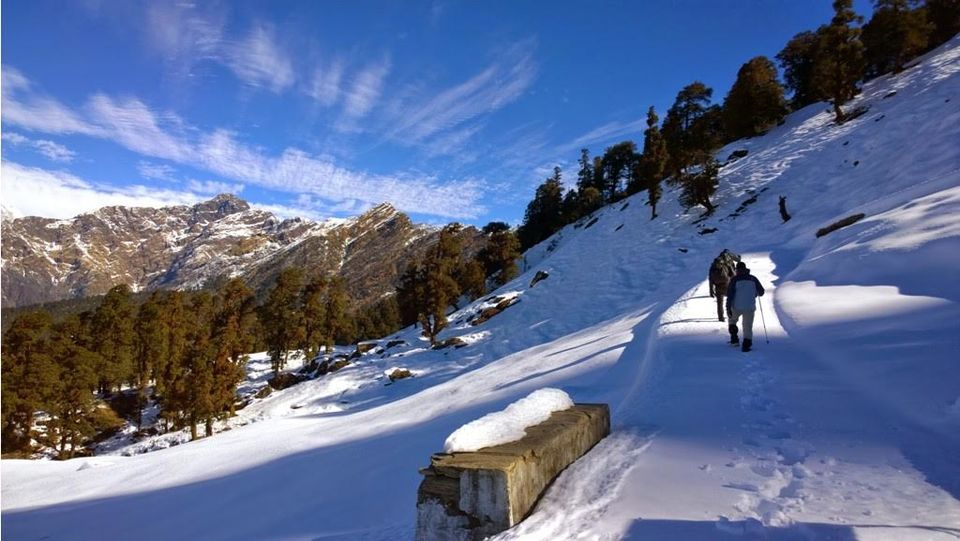 Bird-watching
Secondly, birds. There are hundreds of birds to sight and photograph. If there was a birders' trail, then it has got to be Deoriatal. It is often a wonder why people travel to Sikkim, to Goechala, to photograph birds. Deoriatal has more birds to show in one day than the entire Goechala trek.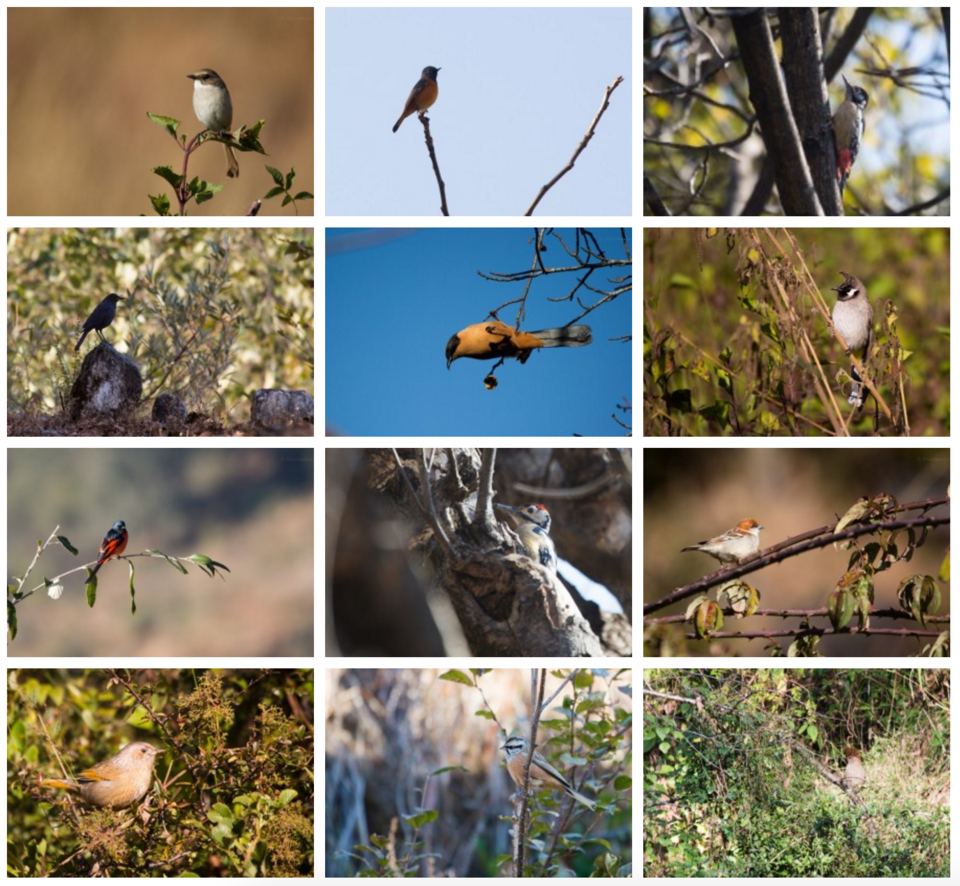 A grand summit climb
Finally, the summit climb to Chandrashila. As you climb up, one by one, all the major summits of Western and Eastern Uttarakhand pop into view. When we say all, we mean all. And as everyone knows, the summits seen from Uttarakhand are the tallest summits of India. Nowhere on a trek that is so easily approachable do you get to see all these summits so close. Standing on top of Chandrashila summit is a blessing and not an achievement.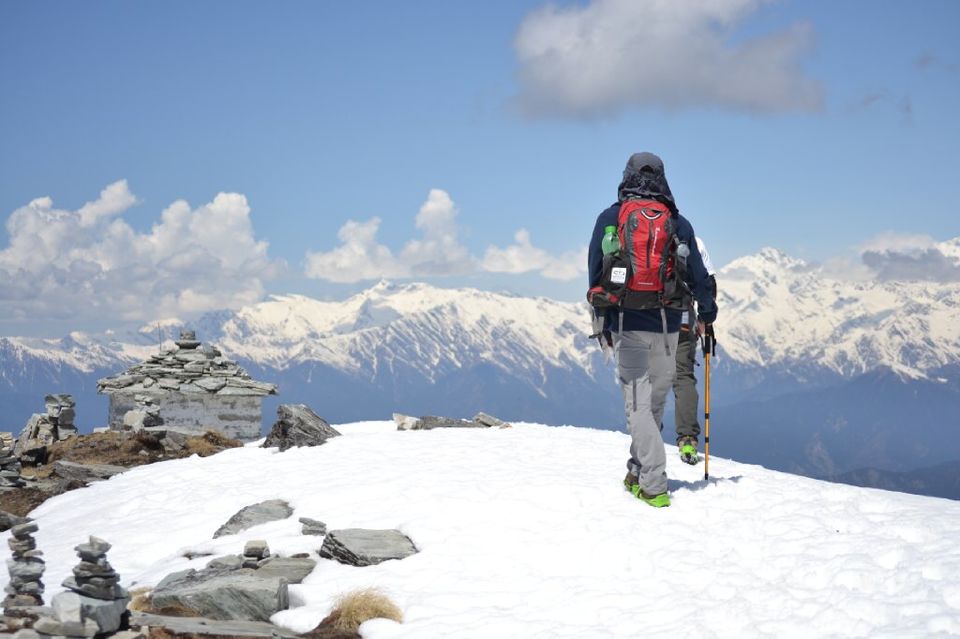 Whom is the trek meant for?
Everybody! This trek is primarily for first timers who want an introduction to trekking in the Himalayas. It's also for seasoned trekkers who wish to go on a leisurely trek. Children from the age of 7 can do this trek and so can people over the age of 60 as long as they are fit. The Deoriatal Chandrashila peak trek has components of every great Himalayan trek. From mixed forests with oak and rhododendrons to meadows, a glacial lake, stunning mountain views and even a summit climb!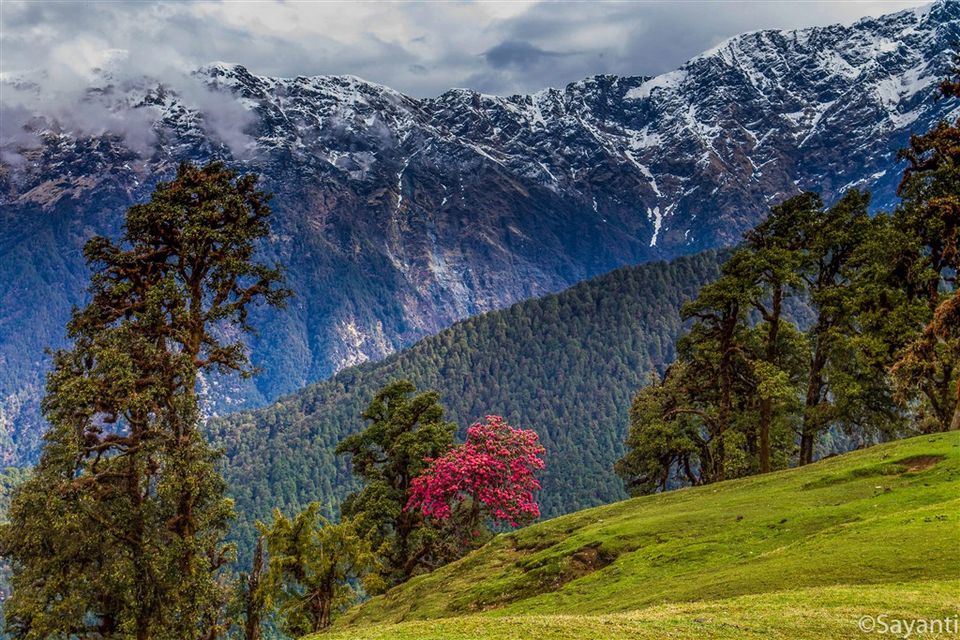 How difficult is the trek?
The Deoriatal Chandrashila summit trek is an easy trek. On the second day of your trek, you cover 8 km which requires some stamina. The climb to Tungnath and Chandrashila is steep and this portion could strain your legs if you go unprepared. Frankly, the trek has too many visual rewards for those stepping into the world of Himalayan trekking for the first time.
What are the risks involved?
The Deoriatal Chandrashila peak trek by itself does not pose any risks. In the months of May and June, there will be snow and this makes walking slightly tricky. You will be provided with micro spikes that will help you gain grip. If there is too much snow, a technical guide will carve a route for you to the summit. In case of emergencies, there are easy exit routes from Sari and Chopta which have road connectivity.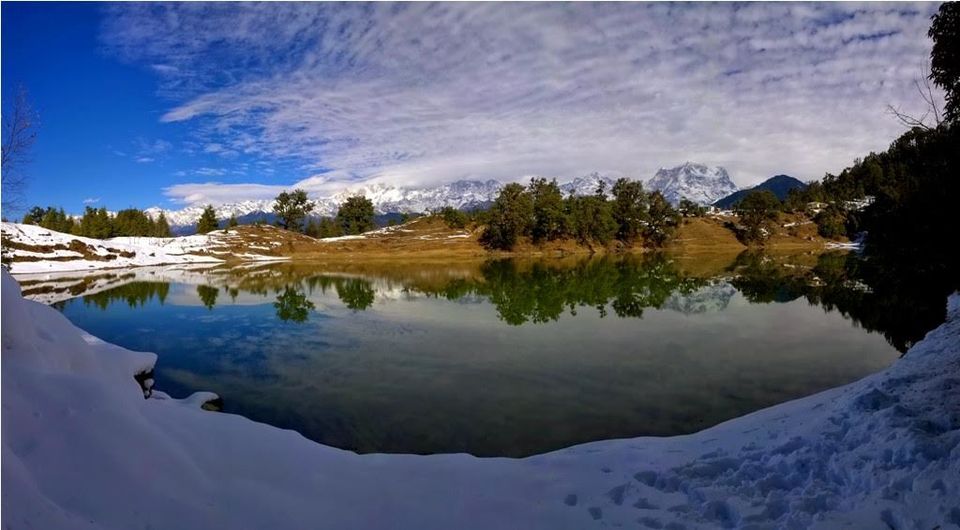 How to prepare for the trek?
To be able to effortlessly do this trek and enjoy all the views, you need to be persistent on fitness. To increase your lung capacity, begin with jogging on a daily basis. Increase the distance covered till you hit 4 km. Once you are comfortable with jogging for 4 km, increase your pace. For those of you who are unable to jog due to health reasons, brisk walking for half an hour will suffice. If you are trekking in winter, the campsite can get quite windy. Ensure that you take enough warm layers and keep your neck and ears covered.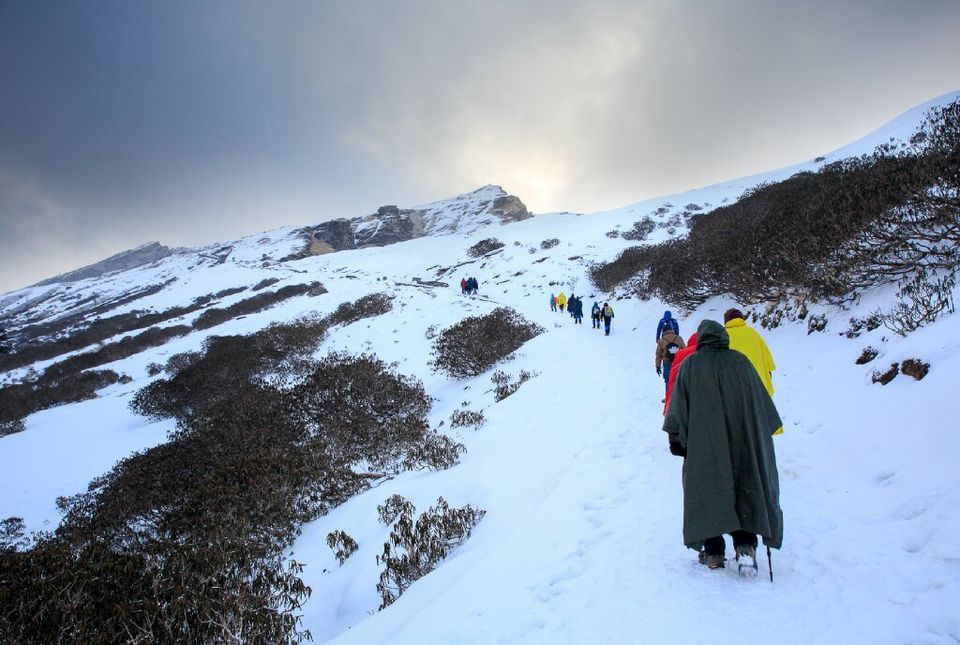 ATM points and Mobile connectivity
You get mobile connectivity for Airtel, Vodafone and BSNL numbers at Sari. At Deoriatal you may get weak signals of BSNL and Airtel. Signal is intermittent in the mountains. Do not depend on it. Finish all your important calls at Haridwar. Please inform anxious family members about limited phone connectivity.
Places to see
After the trek you can spend time exploring tourist attractions in Haridwar. Please note that these are suggestions and Indiahikes does not make any arrangements for the same.
Visit www.IndiaHikes.com for more information.
Frequent searches leading to this page:-
deoriatal chandrashila trek, deoriatal – chandrashila peak, how difficult is chandrashila trek