Chaotic gullies, vehicle logjams, rituals, culture, tradition, gossip circles by the shore of the Ganges and more. I guess words are not adequate for describing the world's oldest living city - Varanasi (aka Banaras aka Kashi). Banaras isn't just a city; it's an experience. Since Banaras is my hometown and also happens to be my favorite place to shoot, I never get tired of visiting the city again and again.
Varanasi, while being the synthesis of several age-old religious traditions, offers an even more divine and enriching experience in the form of its popular street food. With a wide variety of street food available in every flavor known to man, be it spicy, sweet, tangy or even the mix of all, I have come to conclude that street food is at its authentic best in Banaras. I assert this fact with such conviction after being disappointed with several places in the country claiming to serve Banarasi food; they never quite get it right.
As a tribute to my hometown and for all the tourists and foodies eager to savor the delights of this ancient city, here is my list of must-have delicacies, carefully compiled after years of eating around the streets of Varanasi. Although a lot of these items are famous at their particular shops, having these anywhere, at any outlet in the city, is a mouth-watering and fulfilling experience. Have a look for yourself!
Note: All the images shown here are of actual food products. All the images and text in this article are © Money Sharma and usage of any content without the owner's written consent, is a punishable offence.
Kachori Sabji: Varanasi's highly demanded breakfast dish. Kachoris - with a similar appearance of puris, stuffed with a thin layer of grinded masala moong dal. Sabji - a variety of vegetables mixed with potato (the sabji is different everyday) prepared in gravy.
Jalebi: A rounded sweet, or a funnel cake, is a traditional sweet made of a coil of batter fried and soaked in sugar syrup. Taste it solo, or try it out as a dessert after you have eaten spicy food out on the streets.
Tamaatar Chaat: Made up of mashed tomatoes cooked with along with a variety of spices and served with onion and salty snacks toppings.
Litti Chokha: A popular dish from the Eastern U.P. and Bihar region, Litti Chokha is the most sought after delicacy in Banaras. Littis are roasted wheat balls while Chokha is a mixture of roasted brinjal, tomato, potato along with raw onion, green chilies and mustard oil.
Lassi: Shake made of Yoghurt and Sugar, topped up with Malaai and Rabdi.
Thandai: Milk shake made up of a special cooling concentrated masala liquid and topped with Malaai. You can also ask to add Bhaang, just in case you need a kick!
Rasagulla: A sweet dish hailing from Bengal. Made up of milk solids - chhena - the most spongy sweet on the list of Indian sweets.
Gulaab Jaamun: A sweet made up of rounded khoya balls (khoya is made by boiling milk till it condenses and solidifies) fried in oil or ghee and then dipped in sugar syrup.
Aaloo-Tikki: Probably the most famous genre of 'chaat' sold across the city. Mashed potato mixed with a variety of spices, made into patties and then shallow fried in oil or ghee. These patties are served with toppings of cooked chickpeas, a variety of chutneys, curd and spices.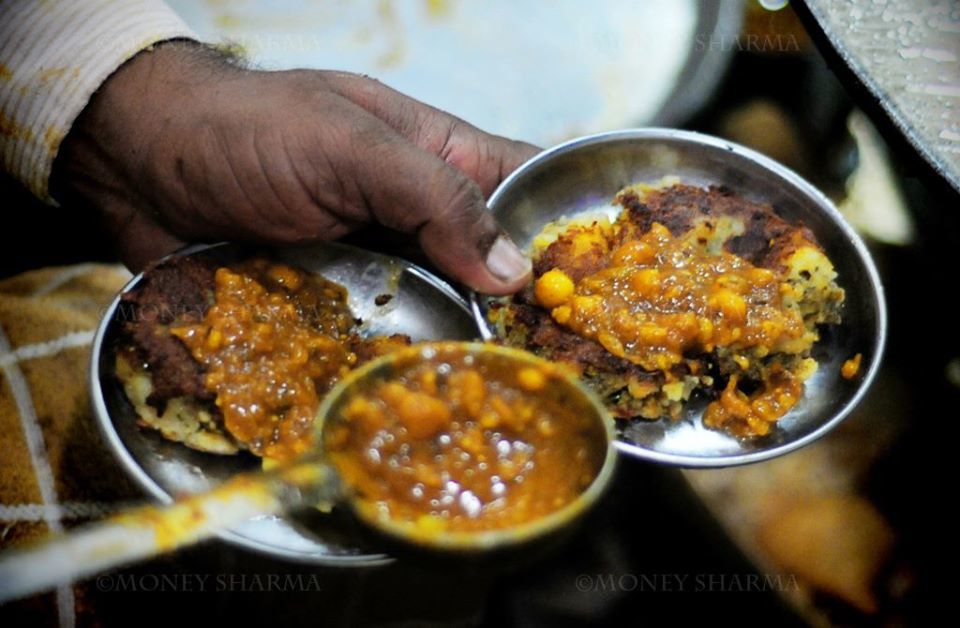 Chai in Kullhad: Tea, most commonly known as Chai, made in the traditional way by boiling it on a coal fire, served in small earthen pots. Not only does it taste very authentic, but also smells so good that it will definitely become your energy arrangement after every couple of hours.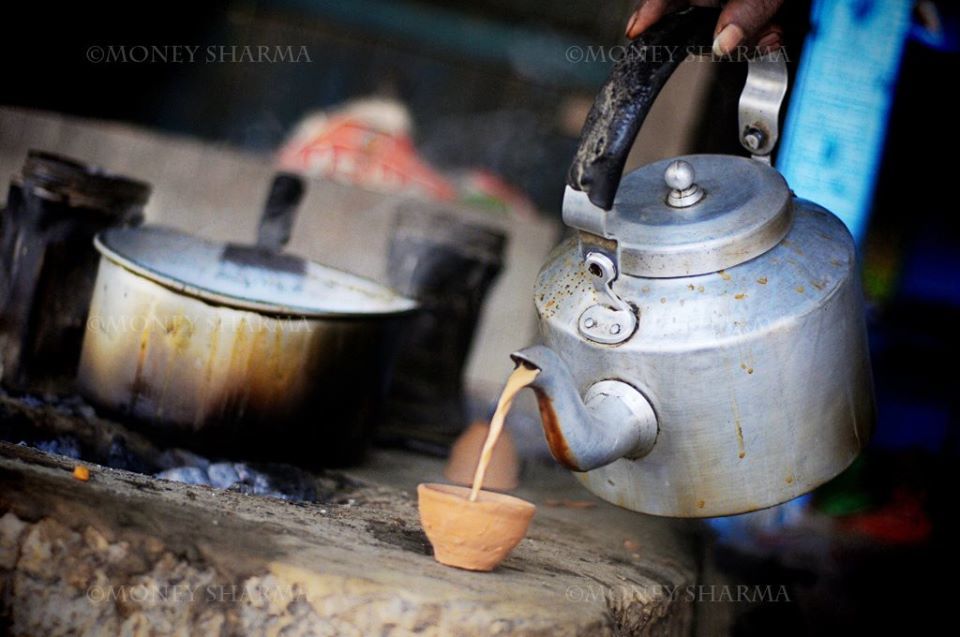 Laong-Lata: Made up of refined flour with a khoya filling, this sweet delicacy is fried in oil and then dipped into sugar syrup. Crispy, super sweet and heavy to eat!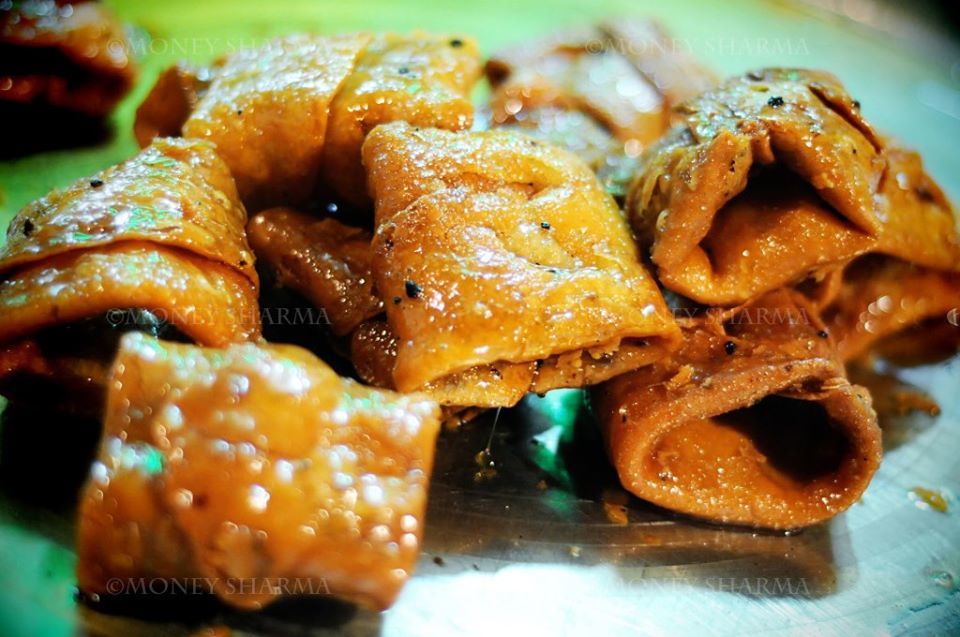 Samosa: The most famous Indian spicy snack, but tastes best in Banaras! A triangular shaped snack made with refined flour and filled with spicy mashed potatoes. Try it out solo, with chutney or along with chhole (cooked spicy chickpeas).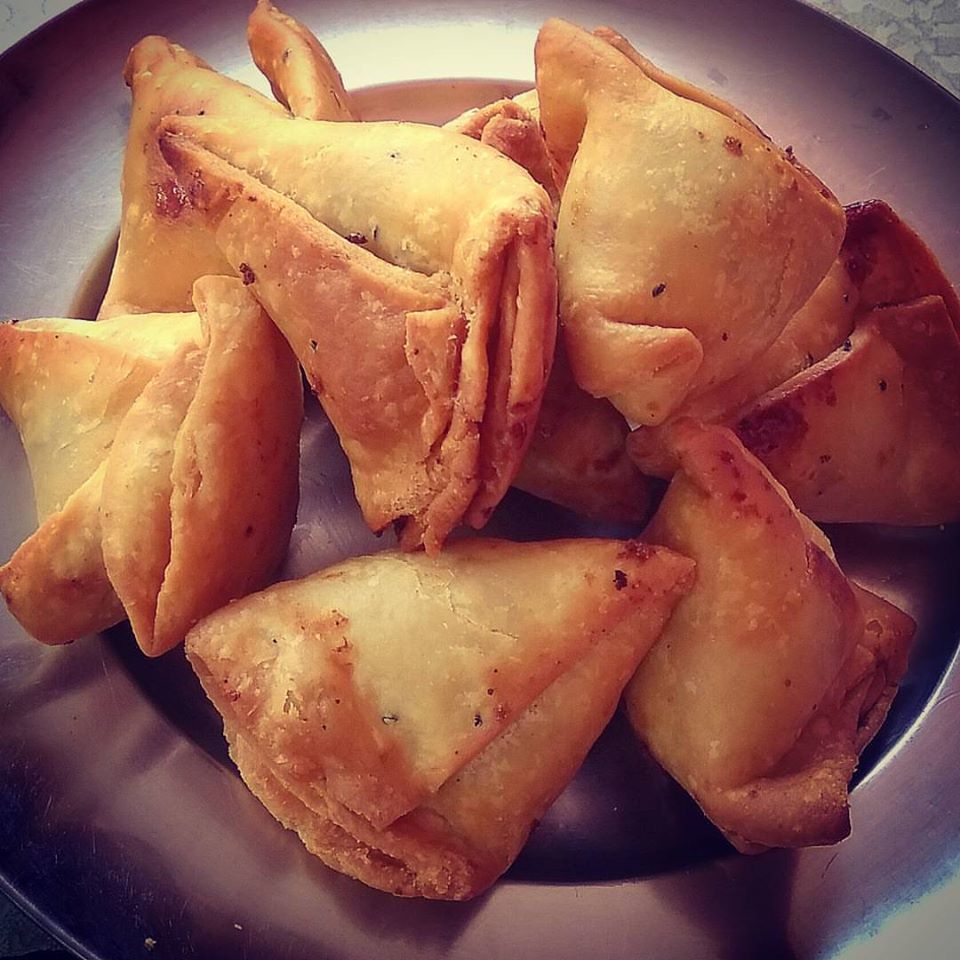 Bun-Malaai: Buns roasted on coal fire served like a sandwich along with a filling of thick layers of malaai (milk cream) and some sugar.
Booniya or Boondi: Small droplets of fried chickpea flour dipped in sugar syrup. Being very sweet, this can be stored for a few days. A savory version of booniya tastes best with the combination of sev (spicy chickpeas flour fried noodles).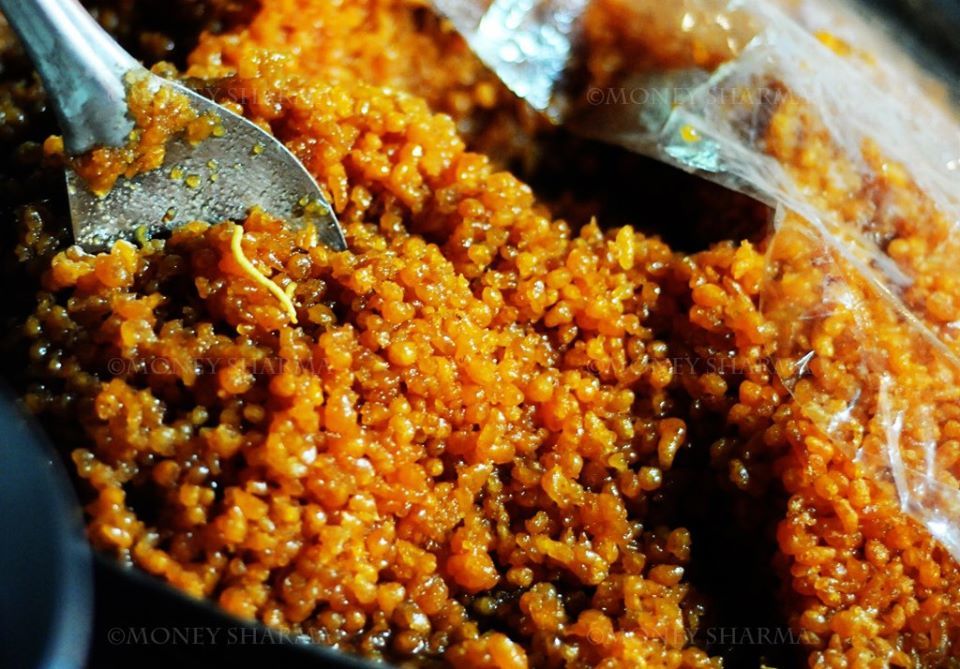 Malaiyyo: With hardly any outsider knowing the recipe of this foaming and fizzing seasonal sweet, Malaiyyo is Banaras' little secret. It is said to be made from raw milk and dew drops on a moonlit night. Notably, only a few people in old localities of the city are experienced enough to have the expertise in preparing malaiyyo.
Mirchi-Pakoda: Thick green chillies stuffed with spicy mashed potatoes, rolled in gram flour and then deep fried in oil. Try it with chutney or chhole, but do it only at our own risk, as at times, it's super spicy!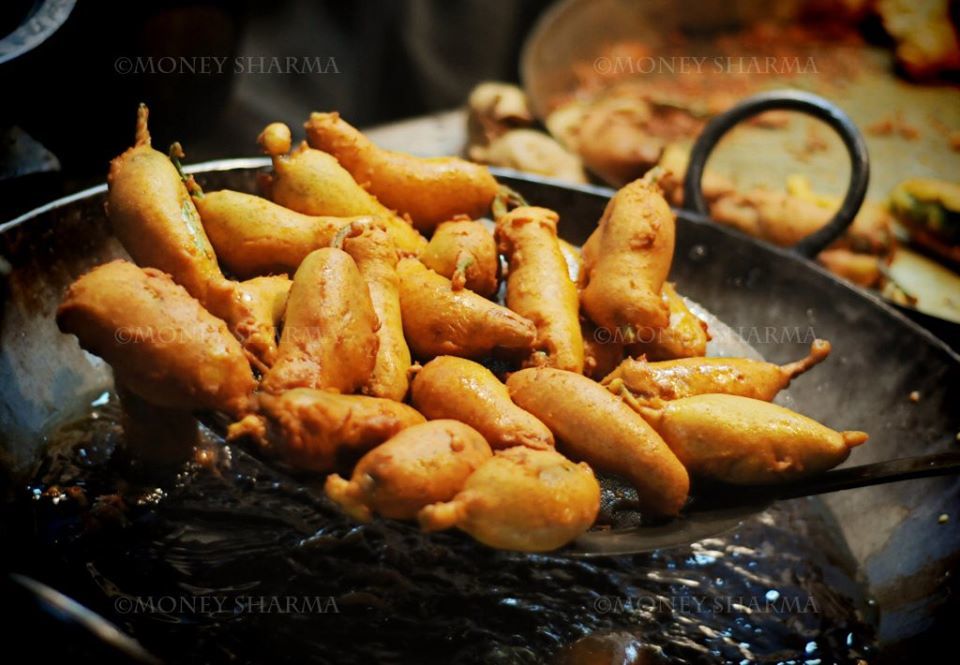 Malaai Chhena Roll: A sweet preparation where chhena (milk extraction) is stuffed in rolled in thick milk cream (malaai) and topped with dry-fruits and rose petals.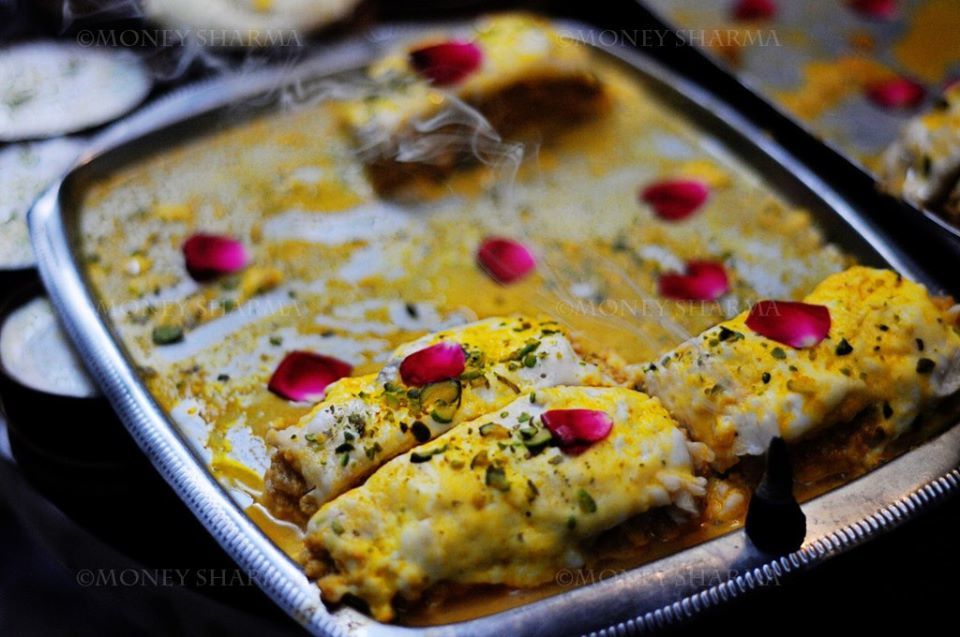 Paan: The most famous thing to eat in Banaras. Paan is betel leaves, stuffed with areca nuts, catechu, lime and a variety of mouth fresheners. You can ask for a variety of tobaccos just in case you love getting high!