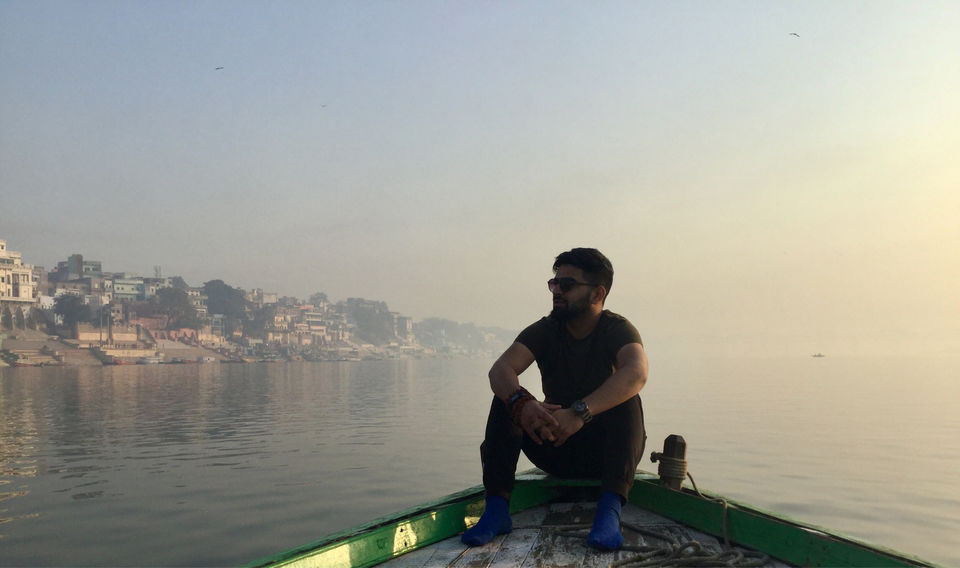 Personally feel the perfect place for solo travelers
So basically there are total 84 ghats which you can cover by two ways either on boat or by walking
It took me around 2~3 hours by walk to cover all the ghats
If you are alone and wants to share the boat for the ride Rs 200 (max you should give)
And if you want to ride a personal boat spend max 1000 for the ride
Food~ the best recommendation for breakfast there is stall in luxa near the police station which serves puri-aloo and jalebi (that you shouldn't miss) and you can also find kachori within the streets
Two famous chaat shops
kashi chat bandhar and Deena chat
One of my best cafe is The Openhouse near Assi Ghat
And you can also try bhaang in varanasi. ????
Dashashwamedh Ghat, Manikarnika Ghat and Assi Ghat are the main ghat you should visit if you have less time
1 you can feel the culture and heritage of one of the oldest city in the world. (aarti/pooja at 6am and 6pm)
2 Thousands of cremations are held on weekly basis and the fact from thousands of years the bodies are burning 24/7
3 You can start your day from Assi Ghat (the last ghat) perfect sunrise and aarti/pooja at 6am and 6pm
Other attractions
Ramgarh Fort
The view is attractive and there are antiques guns and cars if you are interested
Also a bowling alley in banaras and some other more food items and bars you can explore
Banarsi has always been famous for their paan ???? and thugs
KASHI————-BANARAS————-VARANASI ( all same)
Comment for any other detail ????