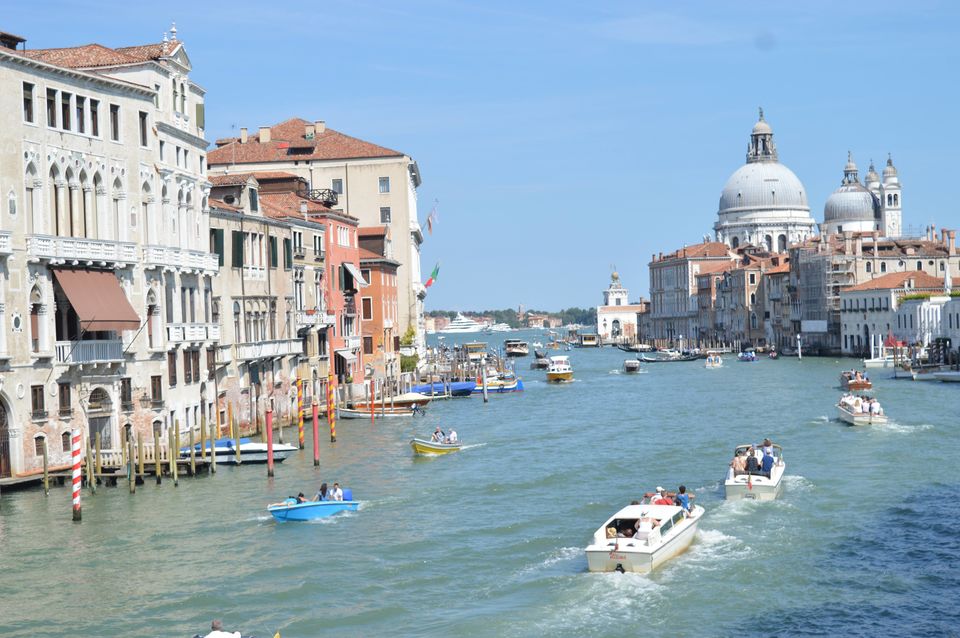 "You may have Universe if I may have Italy."
Venice has been that dream I would never want to wake up from.
Every corner I turned, I walked deeper into some real life water-color painting that a camera can never do justice. It's like no place else I've ever been to.
Built over the waters of the Adriatic Sea, this city is a dream like, with its expressive architecture, artistic palaces, history that stretches back by more than 1,000 years and, of course, it is (quite literally) a maze of canals and small streets, whimsical bridges, and colourful buildings. And as with all mazes, one should prepare to find oneself lost maybe at a time or two.
Venice is definitely on the itineraries of most first-time visitors to Italy, and it is ofcourse a beloved destination for the return visitors for its picturesque beauty.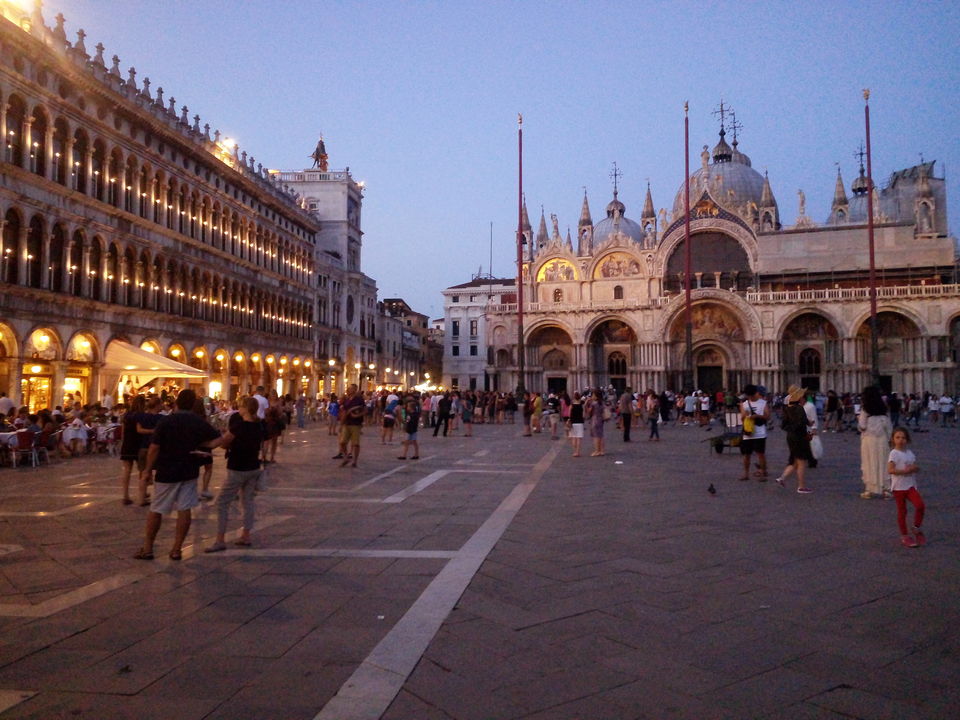 Piazza San Marco, also known as the Saint Mark's Square, is by far the largest square in Venice. Being the widest swath of flat, open land in a waterborne city, Piazza San Marco has long been an important meeting place for the citizens of Venice and the design showcase for Venice's aristocracy. It is most impressive from its sea approach, a legacy from the centuries that Venice was a powerful maritime republic.
The most central and famous of these is Piazza San Marco known as the geographic heart of Venice. The sestieri of Castello, Cannaregio, San Polo, Santa Croce and Dorsoduro also make up this mass of central Venice, all of which can be explored on foot.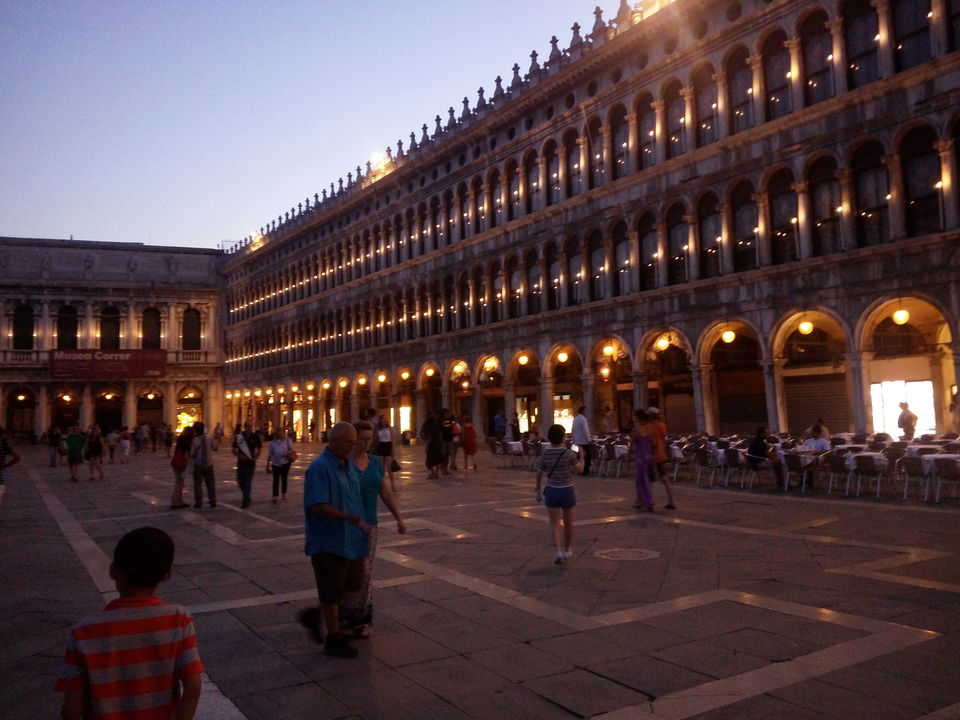 Piazza San Marco has famously been called "the drawing room of Europe," a quote attributed to Napoleon. The square is named after the unusual and stunning Basilica San Marco that sits on the east end of the square. The slender Campanile di San Marco, the basilica's bell tower, is one of the square's most recognizable landmarks.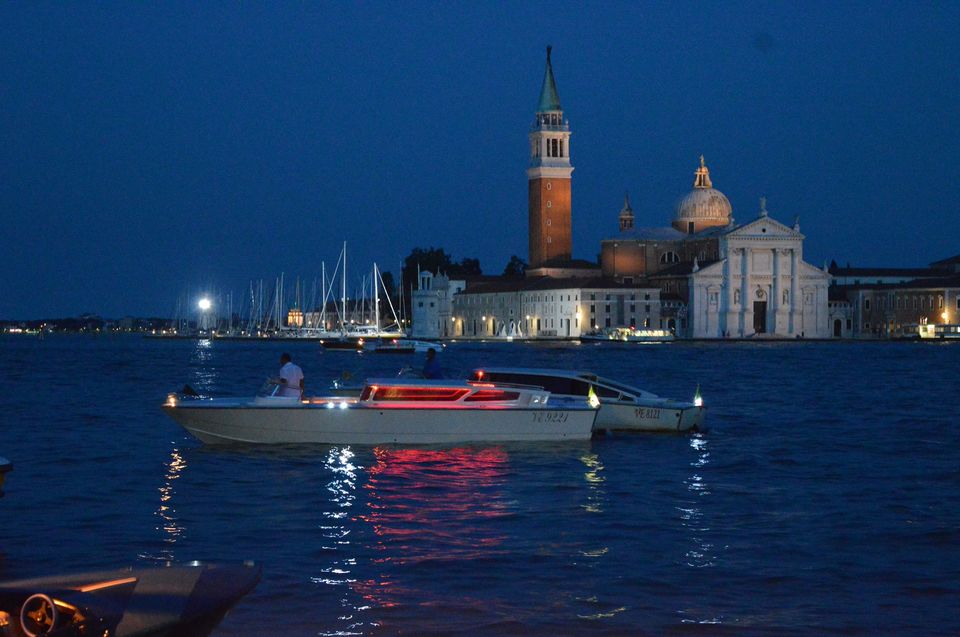 The Doge's Palace, that had been built during the 1,000-year reign of the Republic of Venice, its headquarters – and the residence of its leader, the Doge – were at the Doge's Palace, which is now a main landmark in the city, as a museum. The treasures inside Saint Mark's Basilica include glistening Byzantine mosaics and paintings by leading Venetian artists.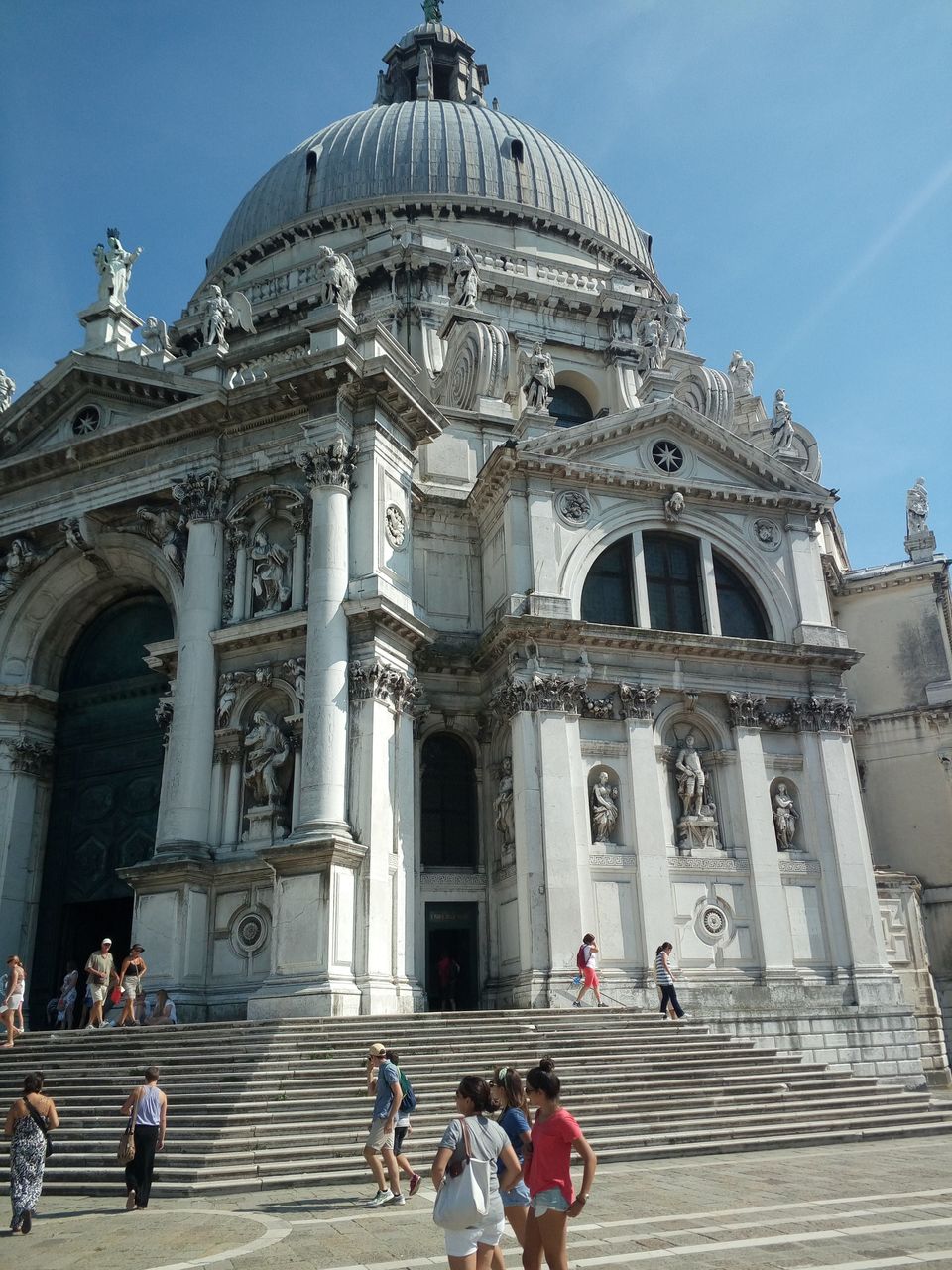 The Saint Mark's Basilica, is spectacularly ocatagonal, and is one of the most photographed churches to be known in Venice. The Baroque church, built in the 17th century sits on the Grand Canal in the Dorsoduro neighbourhood and can be seen from the entrance to Piazza San Marco. Dramatic steps leading to the entrance are made of white Istrian stone and more than 100 figures adorn the church's buttresses. The interiors are heavy, are spell bound, and awe-inspiring which are known to contain several Titians. Also, it is known that for the festival held on November 21 every year, a temporary bridge is laid across the Grand Canal and Venetians walk across it to the church.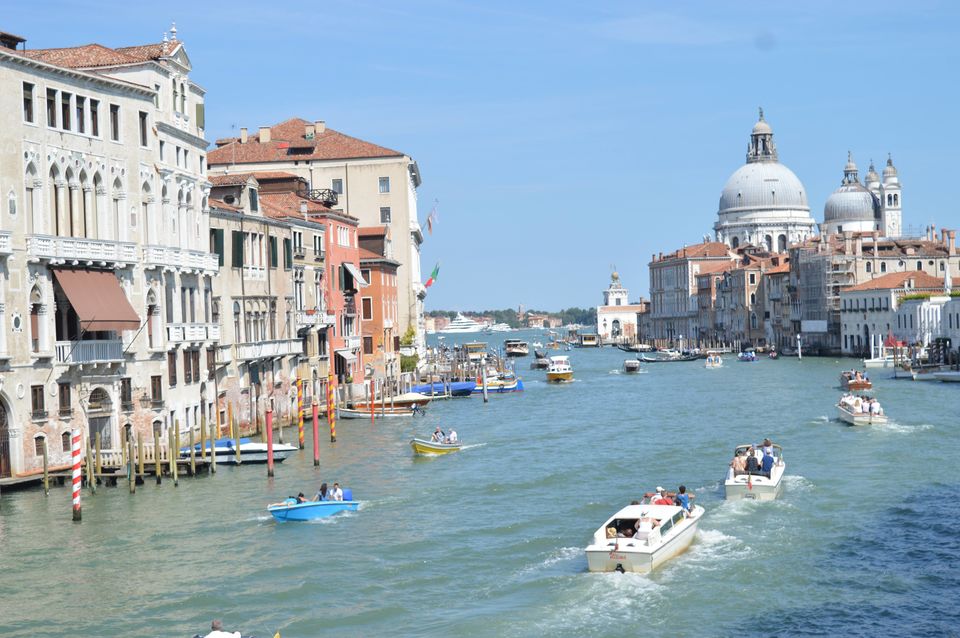 This city that most people know is the tight cluster of islands around the Grand Canal, the iconic waterway plied by gondolas, water taxis and canal boats. One of the attractions that make it different from most of the best cities is that it is connected by hundreds of footbridges, the areas are divided into sestieri, or quarters. One can say that this city, Venice, is composed of more than 100 islands in the Venetian Lagoon, protected from the open sea by the barrier island of Lido and the Cavallino peninsula.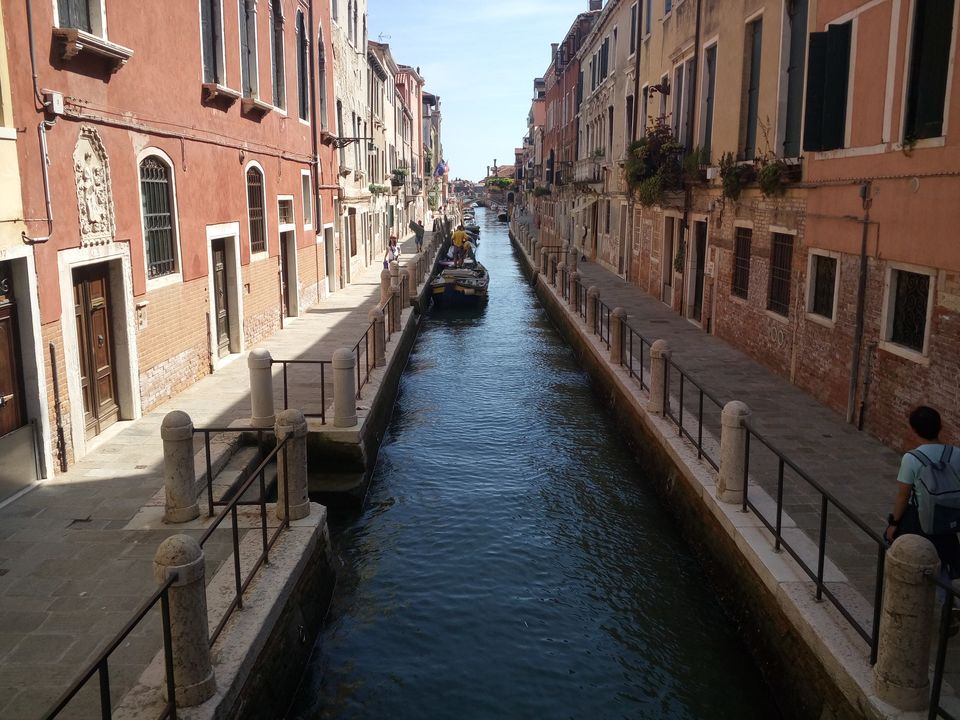 Whether one is seeing Venice for the first time or the nth time, there is no dearth of attractions and curiosities in this exquisite and surreal city. Gandola rides in Venice are quite romantic and it is quintessential Venice. Ah, the gondolas of Venice, are more of an iconic symbol of this romantic city than the boats that takes its visitors through its many canals. An experience to take away from Venice would be a gondola ride through the city's network of narrow waterways, which is also a fantastic way to explore the city's famous bridges and buildings from an entirely different perspective.
I briefly mentioned this earlier but want to elaborate a bit more-- one would get lost in Venice. It is inevitable that you will not just get turned around once but most likely 'n' number of times. There is very little--if any--method to escape the madness of their streets and alleyways.
Venice is an amazing maze of tiny streets, which is primarily connected by the foot-bridges. ​Wandering around these narrow streets and alleys, is a wonderful way to spend time in the city.
This city has more than 150 canals ranging from the Grand Canal, the city's main thoroughfare, to tiny canals that are barely accessible tthrough small boats. The canals are lined with old houses, often decked with flowers. Wandering along the streets by the canals is a pleasurable past-time. One is likely to get lost but that's part of the charm of Venice.
One of the many beautiful sights to takeaways would be by finding a bridge on a quiet canal and watching the gondolas glide under it or heading to the Grand Canal and watching the many boats that ply the waters of Venice. It is known that there are more than 400 bridges cross the many canals.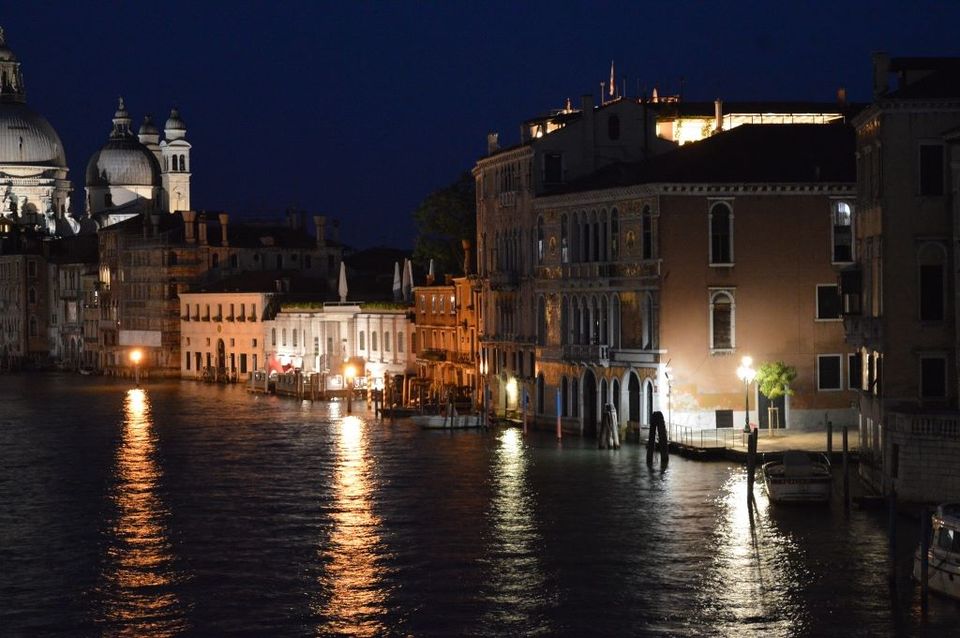 The best tip I can give through my experience is to try and keep a sense of what direction one is moving. Eventually one shall get somewhere, because it is really not that big. And in the tourist heavy areas they often have the signs and boards with arrows pointing to "Rialto Bridge" or other big landmarks.
I had an international data plan-- so I had Google maps with me the whole time I was there and could not avoid losing my way several times. So if one is thinking like "Oh, I have data-- and I'll be fine", one must think again & be ready to get oneself lost in the madness of the streets that this city offers, for Tiziano once said that getting lost is the only place worth going to.
I would also like to give a shout-out to my favourite food stop for Alfredo's white sauce pasta. When one plans to visit this place, I would request to please make sure to stop in for me-- and honestly one would not be surprised to not go wrong with any pasta/ sauce combo that one can choose. Also, here I would highly recommend the Creamy Broccoli Alfredo Sauce with the Fettuccini noodles.
Venice has been, so by far, one of my favourite stops in Italy! It is such a magical, romantic place with so much to experience, do and see.
"Venice astonishes more than it pleases at first sight."
As the world goes, this city is the eye's beloved. After it, everything is a letdown. I am incapable of writing about this city, Venice, a city that is full of amazement; I could only write about me and my experiences, and the sleeping parts of myself that Venice has shocked into wakefulness.
- Hardik